The beaches of Uluwatu are among the best in Bali. They are clean, accessible, not too crowded, and, most importantly, beautiful.
There are many reasons to visit Uluwatu's coastline. Obviously, surfers will be the most excited to visit; the chance to ride some of the most legendary waves in the world will be irresistible to them. But everyone, whether they're on a backpacking trip, family vacation, or luxury getaway, will be able to enjoy Uluwatu's beaches.
So where do we start? Which sandy stretch do we go to first in Uluwatu?
We've compiled a list of the finest beaches in Uluwatu (in no particular order). These are the best places to go if you want some fun in the sun and the chance to really experience Bali. You will be presented with lots of activities, from surfing to paddleboarding to simply eating, in addition to some insider tips.
Read on and find out!
Uluwatu is the surfing capital of Bali, but that doesn't mean you have to be a surfer to stay here. There are plenty of places to stay in Uluwatu that are appropriate for all types of travelers. No matter whether you're feral backpacker seeking a cheap-and-awesome budget hostel in Uluwatu to crash out or a family vacationer seeking something more low-key.
Most of Uluwatu's accommodation is marketed towards surfers and usually include descriptions like "surfer's lodge" or "surfer's paradise." If you book a place like this, you can expect to be offered services like surfboard rentals and private lessons from a friend of the lodge or a local.
Again, this doesn't mean you have to be a surfer to stay in one of Uluwatu's "surf lodges." They're perfectly suitable for any type of traveler and, in fact, many may even be charging a premium for only slightly more amenities.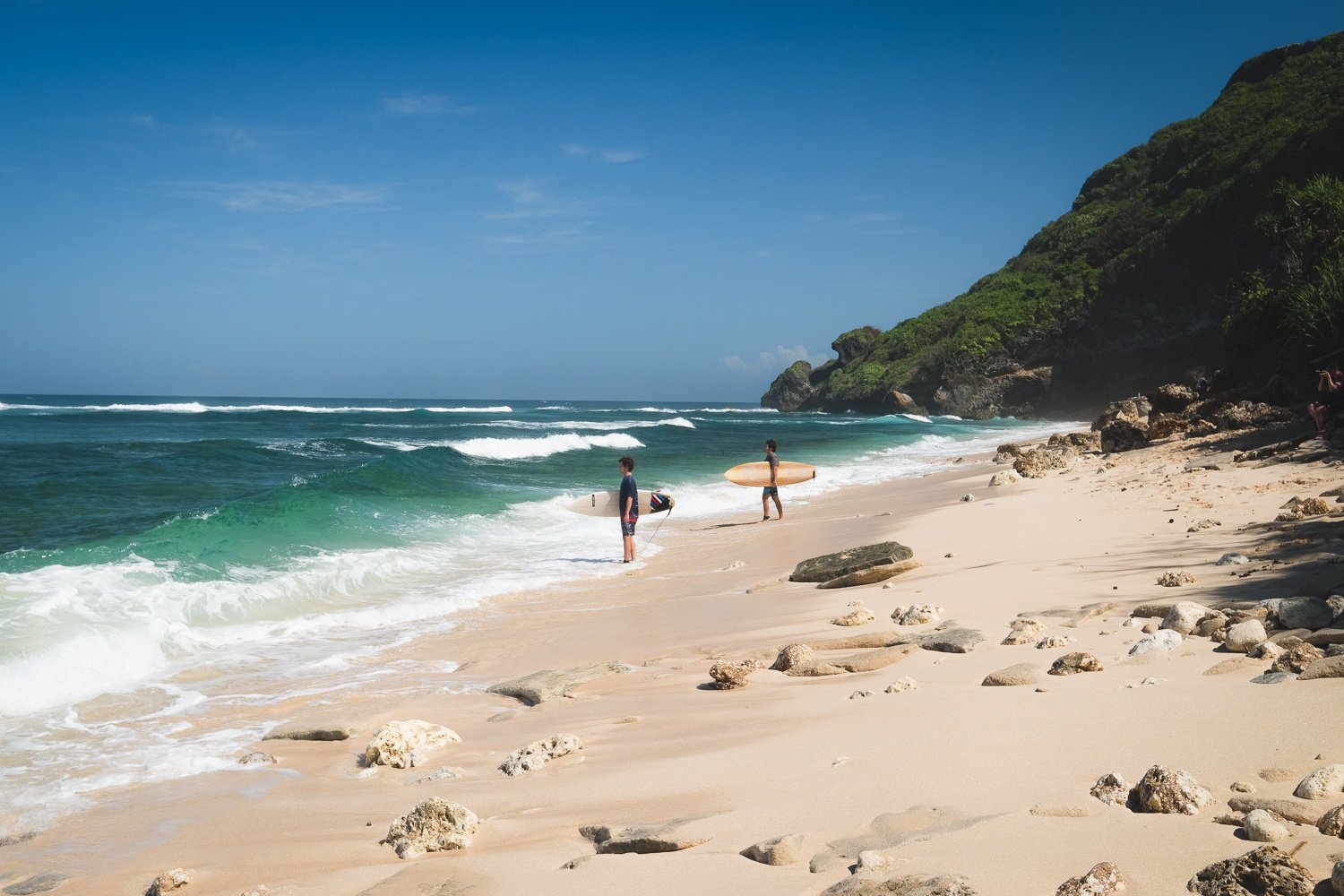 Most of Uluwatu's hotels are found near the beaches. Uluwatu has many, many beautiful strips of sand and businesses have been quick to develop. Some areas, like Suluban or Dreamland, may actually be a tad overdeveloped and can resemble the luxury resort areas of Bali like Kuta or Seminyak (a little). But for every one of these, there is a beach in Uluwatu that is more low key.
Whilst reading this article and about the beaches of Uluwatu, you will be presented with an accommodation suggestion for each location. To make things easier, we've also provided a brief summary of our absolute favorite choices of where to stay in Uluwatu just below!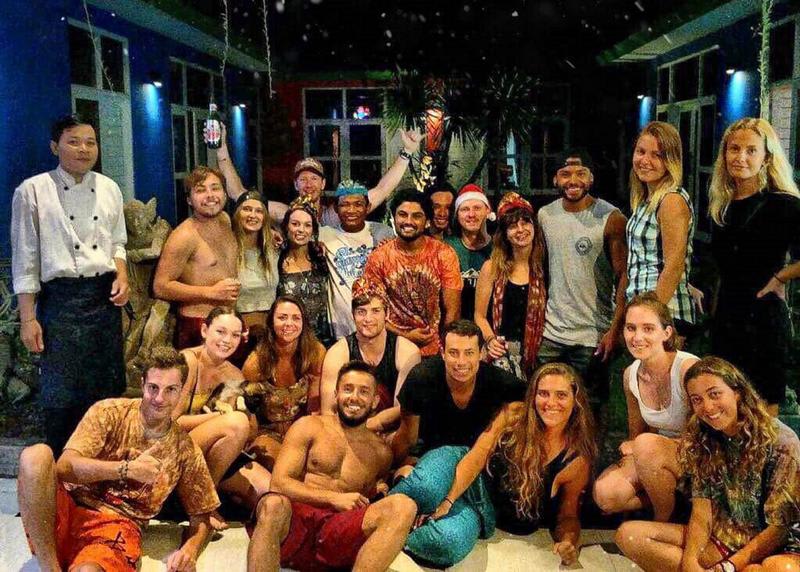 SR Hostel Uluwatu is located relatively far away from the beaches, but I wouldn't count it out. SR provides more than enough to make your vacation in Uluwatu unforgettable! We're talking shuttles, bar crawls, club nights, scooter rentals, and a free buffet every night. Hard to beat that kind of deal.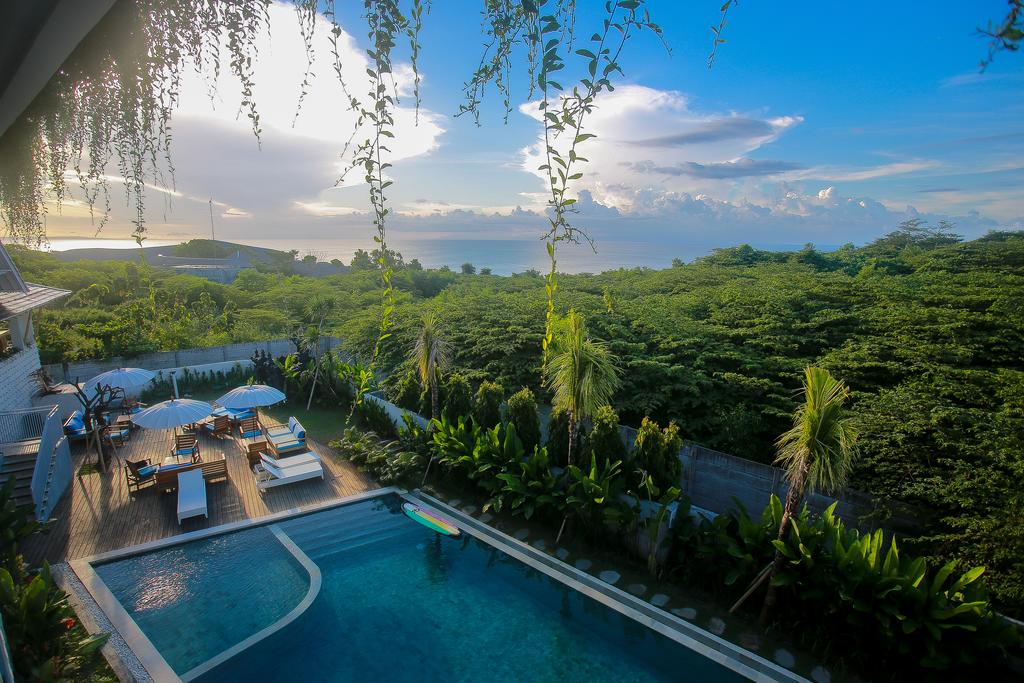 Located very close to its namesake beach, Padang Padang Inn offers great location and for a great price. The space itself is modern, stylish, and clean. The onsite pool is also a great respite after a long day of surfing, swimming, and climbing all those steps to and from the beach.
Best Guesthouse in Uluwatu – Alfiia's Place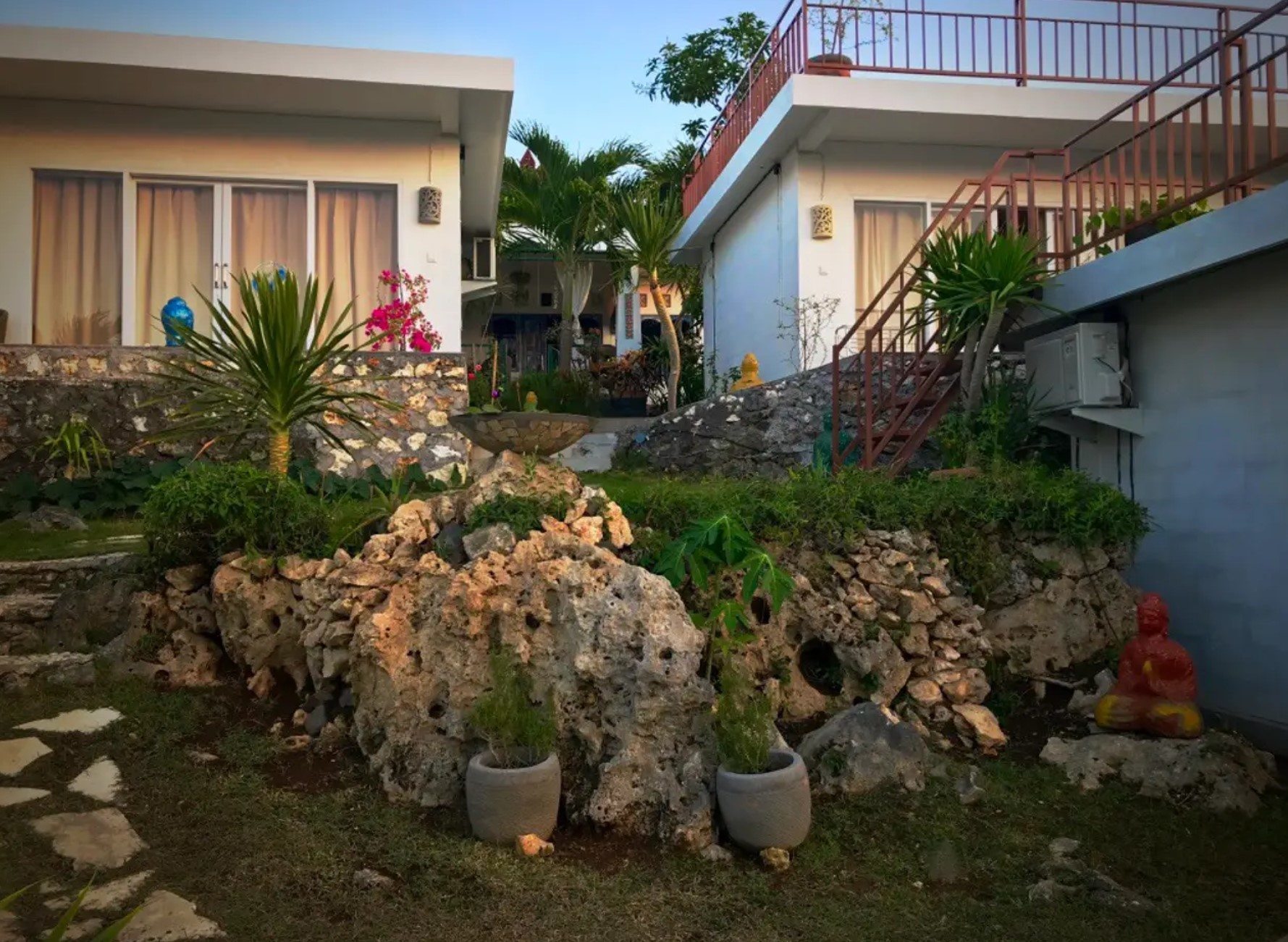 Alfiia and her husband are absolutely amazing hosts that will make your time in Uluwatu very memorable. They have a large property with comfortable rooms and lots of great extras like a pool, BBQ, and workout area. The public outdoor kitchen and coffee area was a personal favorite of mine.
Want to Base Yourself in Canggu?
Come visit Tribal Bali – Bali's first specially designed, custom-built hostel…
Bali's most special backpacker hostel is finally open…. Tribal Bali is a custom-designed, purpose-built hostel – a place to work, rest, play and stay. A place to find your tribe and hands down the best place in Bali to hustle hard and make new friends…
A note on signage and the local language: the Balinese word for beach is pantai. The term pantai usually precedes the title of the beach itself as opposed to the opposite. Examples include Pantai Suluban, Pantai Bingin, Pantai Balangan, etc.
1. Nyang Nyang Beach
The Absolute Best Beach in Uluwatu
Without a doubt, this is my all-time favorite beach in Uluwatu. Tucked away on the southern shores of the Bukit Peninsula, Nyang Nyang Beach is almost perfect – gorgeous, long, and, most amazingly, EMPTY.
Nyang Nyang is located about 10-15 minutes drive beyond Uluwatu Temple. When approaching the temple from the main drag, take a left instead of right and follow the road. When you see signs for "Nyang Nyang," you've almost arrived.
Insider tip: don't stop at the parking lot for Nyang Nyang. You can drive a bit further down, via an unpaved road located at the opposite end of the warung, which will put you closer to the beach.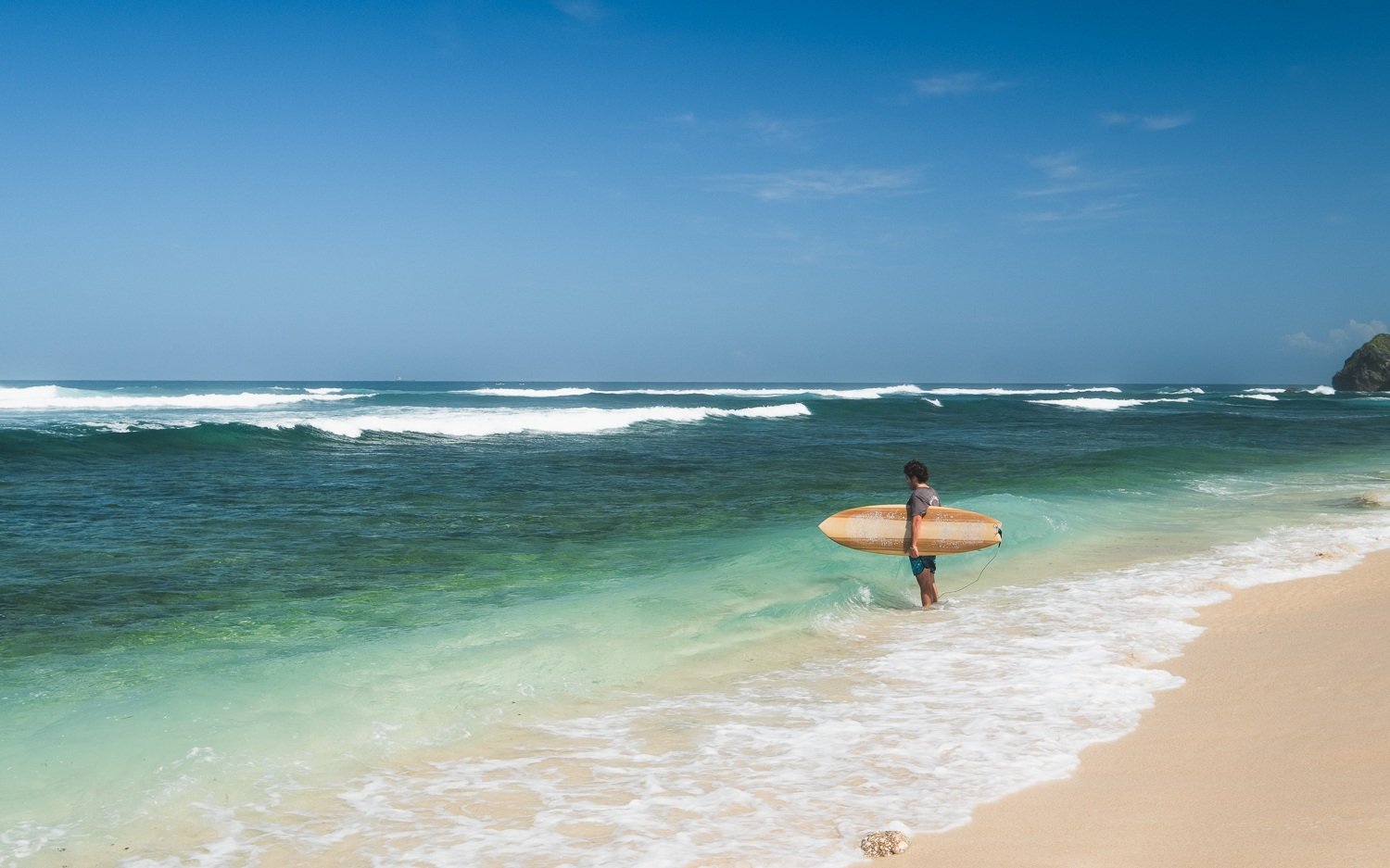 You will have to hike a bit to get to the actual beach. Depending on where you parked, this could take 10-15 minutes and could be done with a strong pair of sandals or more rugged shoes for travel.
Arriving at Nyang Nyang, you will be amazed at how stunning it is. The water is a gorgeous cerulean and the sand is silky smooth. There's some great swell here as well, which means you'll see more than a few surfers.
Admittedly, there is very little development at Nyang Nyang. As of May 2019, there were only a couple of constructions set on the beach itself. If you want to find a room literally on Nyang Nyang, you'll have to find one of the makeshift shelters made from driftwood strewn along the beach!
Nyang Nyang Quick Tips
Access: A short dirt track from a parking lot followed by a 15-minute hike. Look for the sign on the main road that says "Nyang Nyang."
What to Do: Walk along the 2km-long beach, camp in makeshift huts, go surfing.
Where to Eat: Nyang Nyang Warung (local food)
Where to Sleep: Maya Rustic
2. Suluban Beach – Uluwatu Beach
One of the Most Famous Beaches in Uluwatu
Suluban Beach or Uluwatu Beach is located at the bottom of the infamous Blue Point Resort. Often, people will often refer to this beach as Blue Point Beach as well; we're just going to call it Suluban for now.
Suluban Beach is a very cool place to visit in Uluwatu for several reasons…
For one, the surf here is epic and the waves can reach heights of 4-5 meters.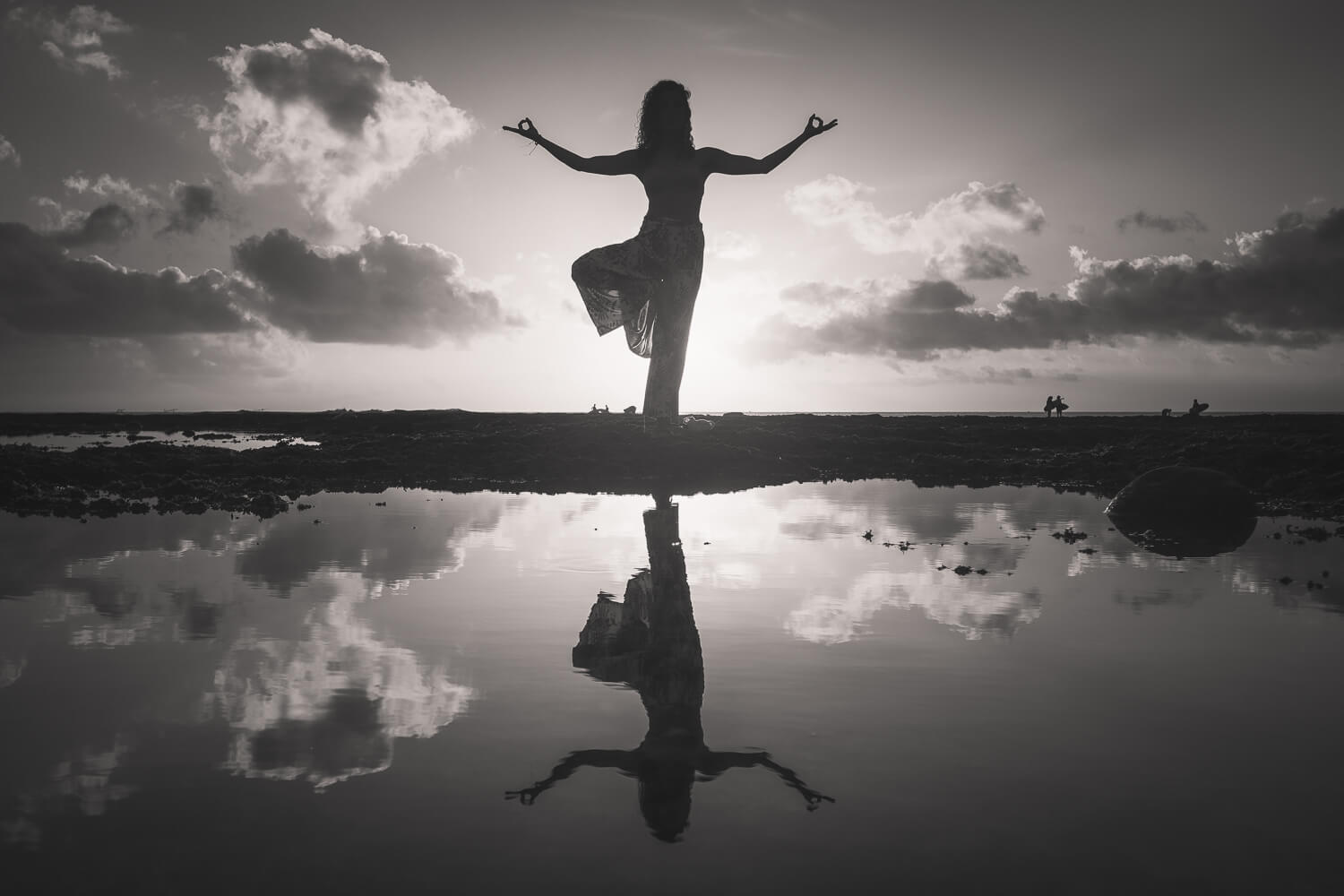 Secondly, the walk down to this beach is really something else. As you descend down the cliffside and pass by the many precarious perched bars, you'll eventually enter a large cavern at sea level. The beach itself is hidden on the other side of this cave and would be totally invisible to unaware people!
Lastly, having a sundowner at one of the many cliff-side bars and watching the sun go down is practically a rite of passage in Uluwatu. This is usually the first thing I do in Uluwatu and the first place I bring friends. Just be sure to grab a drink at one of the lower bars – Blue Point is ridiculously expensive.
Pantai Suluban Quick Tips
Access: Park at Blue Point (5,000 rupiah) and make the descent amongst the cliffside bars. You'll reach a sandy cavern and just need to do some crawling from there.
What to Do: Walk amongst the tide pools at low tide, join the pro surfers, watch the sunset from a cliffside bar.
Where to Eat: Doppio Zero (Italian)
Where to Sleep: Alfiia's Place
Pro tip: Plan your surfing trip with this guide to Uluwatu's surf spots!
3. Thomas Beach
A Good Alternative to Padang Padang Beach
Some locals referred to this beach as the "real Padang Padang Beach." Now, I don't know if this is the case or not (I'll just let the two duke it out) but, from what I saw, Thomas Beach is good enough to warrant a separate visit.
First off, the overlook of Thomas Beach from the parking lot is actually quite impressive. You'll get an unobstructed view of the beach and, as an added bonus, room to actually take a photo. Far less people come to this beach too, which means you won't have to battle for space.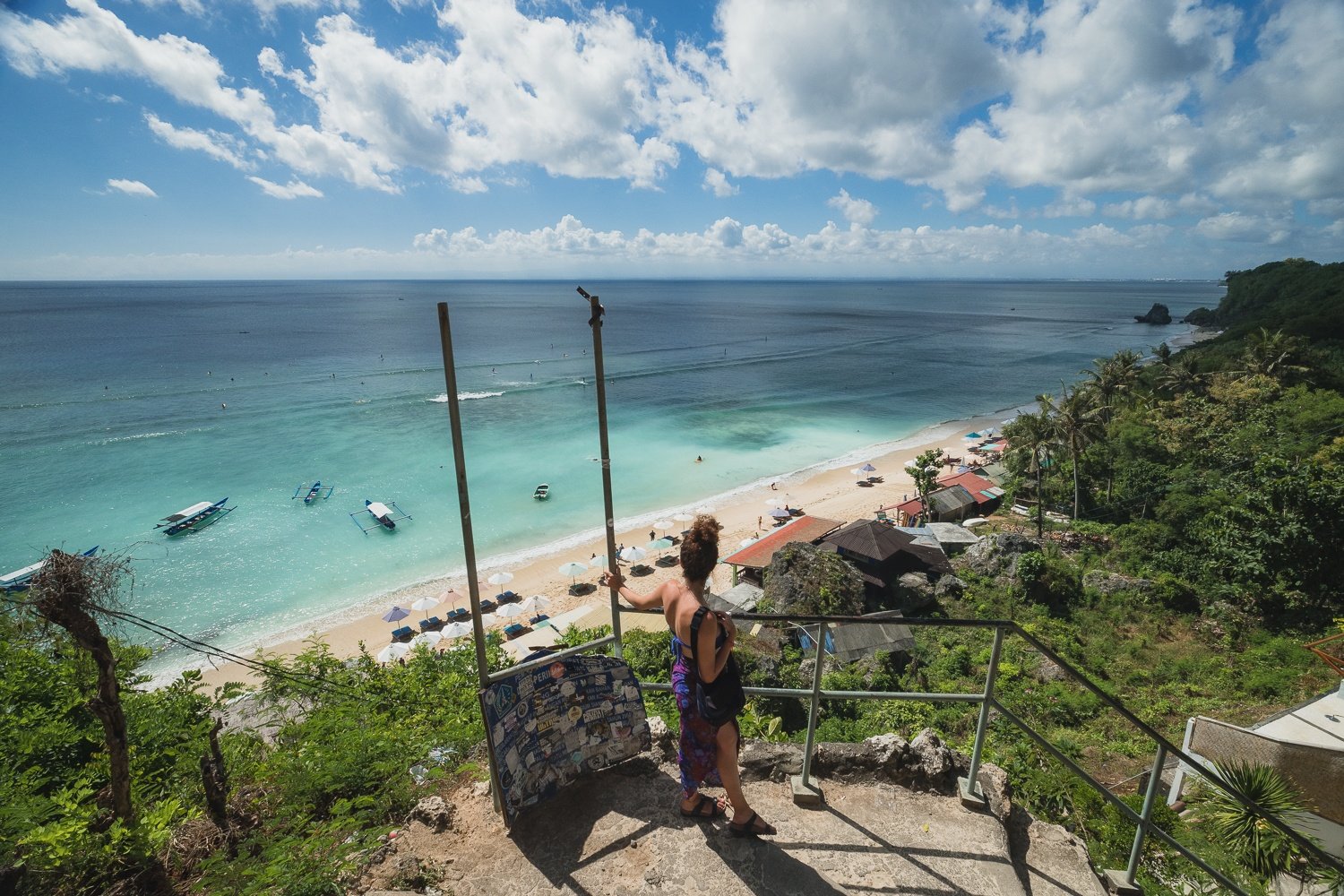 The beach itself is pretty nice – it has white sand, a couple of local warungs, and not too many lounge chairs. Considering how long the beach is (around 200 meters) you should have no trouble finding the right spot.
For these reasons, Thomas Beach does have a very "lazy vibe" to it. From what I saw, most people couldn't be bothered to do anything here besides sip on Bintangs and get a massage from the locals. There aren't many surfers here either but there is still some decent swell for those who want to add another notch to their board.
If you plan on eating at Thomas Beach, definitely head right down the beach – the warungs to the immediate left of the stairs are shit and overcharge for everything.
Thomas Beach Quick Tips
Access: A short drive down an unpaved path with some stairs at the end.
What to Do: Get a massage, get some cool photos from the top of the stairs, enjoy the lax vibes.
Where to Eat: beach fair at one of the shacks – the best are on the right side.
Where to Sleep: Kutuh Manak Guesthouse
4. Padang Padang Beach – Labuan Sait Beach
A Great Beach for Families Visiting Uluwatu
Padang Padang is one of the busiest and most popular beaches in Uluwatu. You'll have to contend with larger crowds – on an already small beach – plus pay a fee to enter. Whilst these things may irk some people, I'd say that the beach is still worth visiting.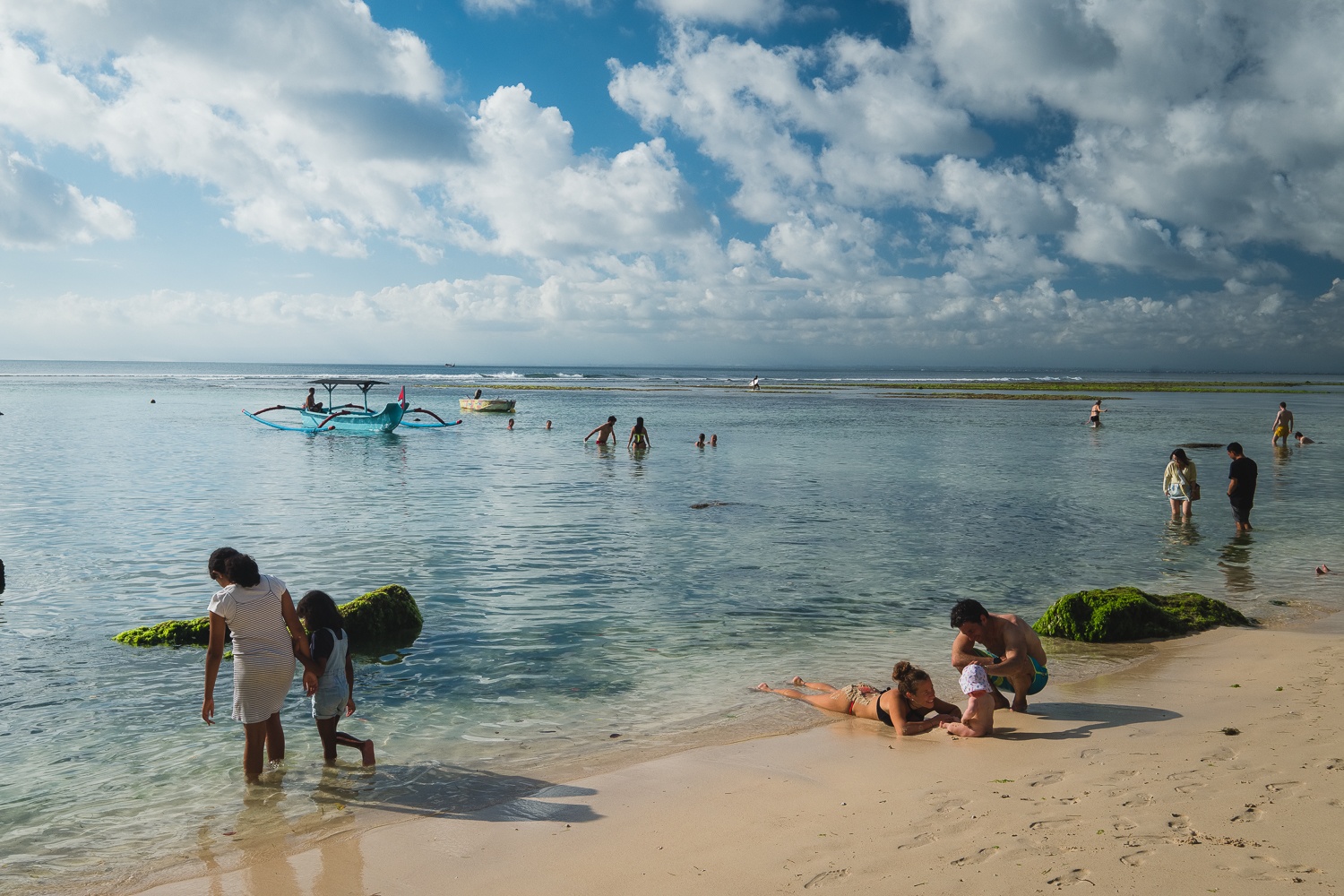 The beach itself is quite nice, although small as I mentioned before. Lots of people come here for picnics or to drink a sundowner with friends, but families are often spotted here as well. Lots of children can be seen playing in the water with their parents, which is sight that only a monster could hate.
If you wanted to visit Padang Padang with a semblance of solitude, I'd say visit earlier in the day. Otherwise, you'll have to share the sand with everyone else. If you end up with the latter: grab a Bintang and some satay and enjoy the vibes!
Padang Padang Quick Tips
Access: Parking at a designated lot across the street followed by stairs (with monkeys!). Parking is 5,000 rupiah and entrance to the beach is 10,000.
What to Do: Watch out for monkeys, have a picnic with friends, play like a kid in the water.
Where to Eat: Buy some satay from one of the beach hawkers.
Where to Sleep: Padang-Padang Inn
5. Bingin Beach
The Laidback Beach of Uluwatu
Bingin has long been considered a more quiet beach in Uluwatu. For whatever reason, fewer people make it here than beaches like Suluban or Balangan, which means the beach is pretty laid back, even for Uluwatu.
One reason why Pantai Bingin may be less frequented than others is that getting here is a tad more difficult. The road here deviates quite a bit and parking is not actually on the beach itself – you'll have to leave your bike somewhere around the village and then walk from there.
There is a reasonable amount of development at Bingin Beach. There are several mid-level villas here and a couple of decent restaurants as well. The beach itself is just alright in my opinion and visiting it would probably not be worth the time if it weren't so calm.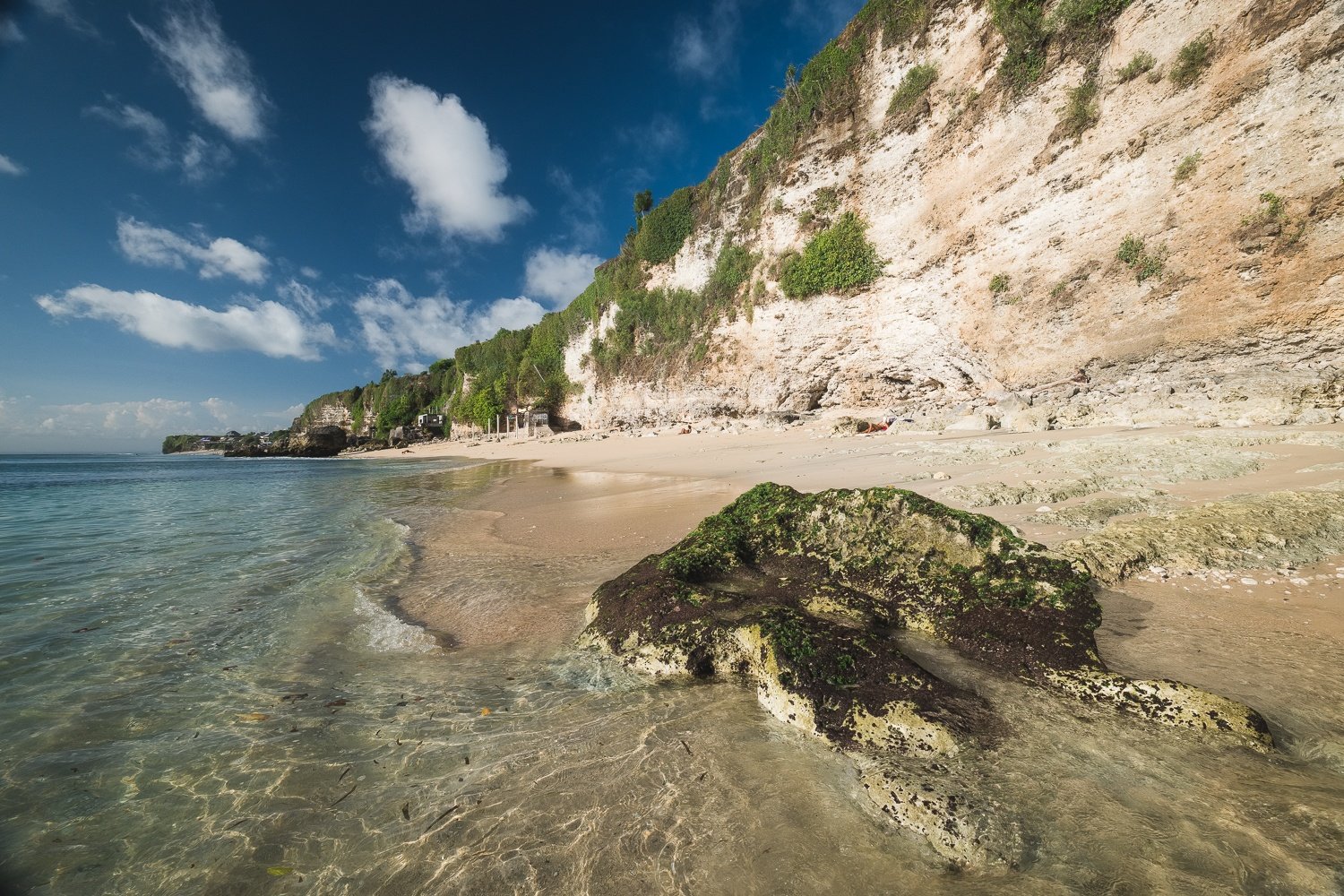 BUT there is a fantastic place very near to Bingin that is totally hiding in plain sight. It is called Pantai Cemongkak and it's a wonderful beach.
With its white cliffs and pebbled ground, Cemongkak resembles something out of Greece, sans any tourists. You may see the lone backpacker or two scuttling like crabs among the rocks, in search of the most secluded spot to tan their nude selves, but they quickly disappear. It is one of the best (hidden) beaches in Uluwatu and alone makes Bingin worth visiting. However, do note that the oceans currents and waves can be very fierce here especially around high tide. It is best to visit early morning in order to make the most of the low tide.
Bingin Beach Quick Tips
Access: There are a couple of different parking lots but none on the actual beach. You will need to stop at one and walk around 5 minutes from there.
What to Do: chill at the high-quality warungs, find the secret Pantai Cemongkak, go stand-up paddle boarding.
Where to Eat: Bingin Bagus Seafood BBQ
Where to Sleep: The Sun & Surf Stay
6. Dreamland Beach
One of the More Developed Beaches in Uluwatu
Dreamland Beach has gained a reputation of being a bit sterile – a symptom of its rapid development as a resort area. Whilst it can feel a bit boring these days, I still think it's good looking enough to warrant a brief visit.
I walked to Dreamland Beach from Bingin Beach and I would recommend to anyone to do the same. You'll get to visit one of my favorite beaches in Bali, Pantai Cemongkak, and the walk isn't too demanding (15-20 minutes).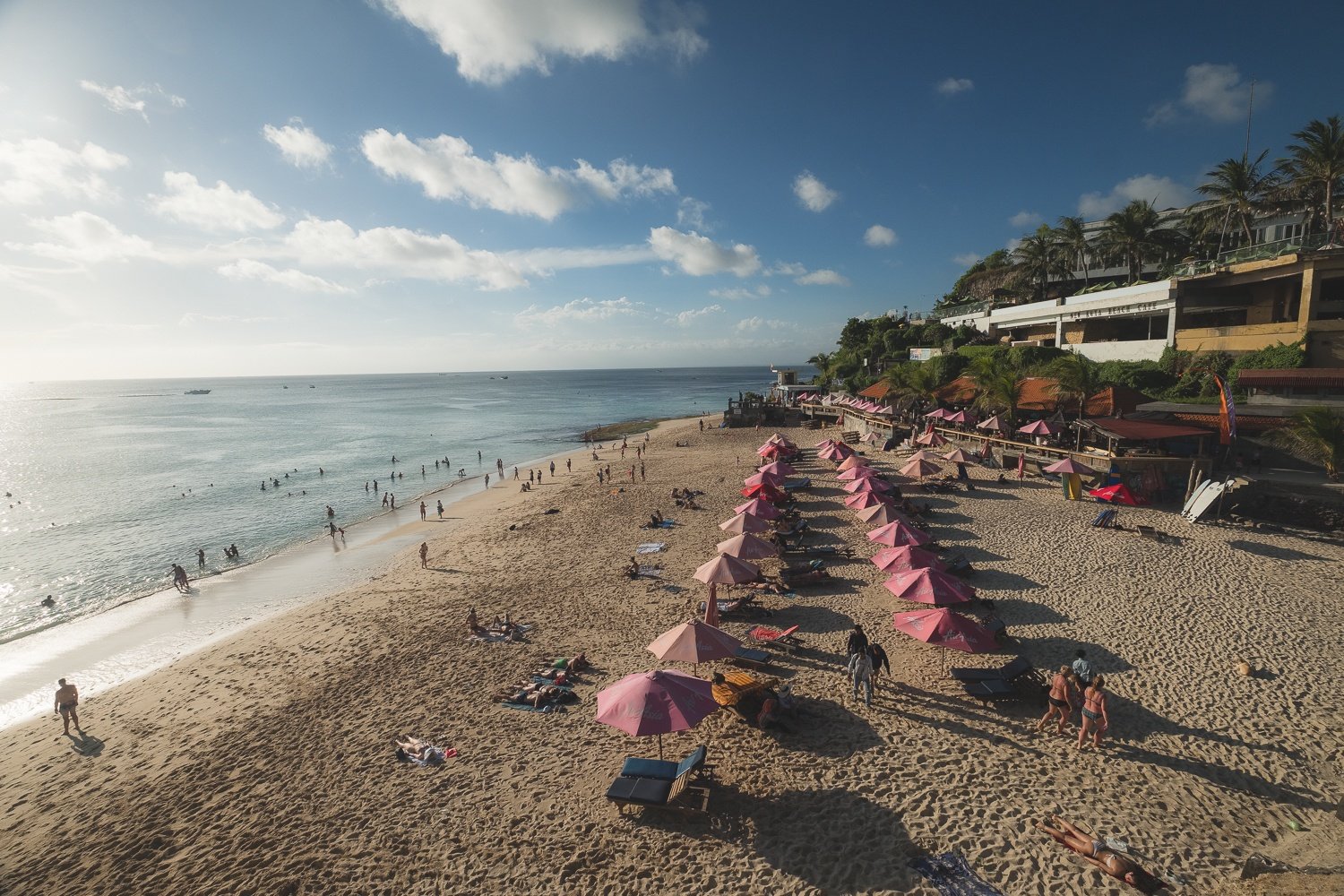 Arriving at Dreamland, you'll see an ocean of red Air Asia umbrellas set against a beautiful blue ocean. There are some Copacabana-esque vibes going on here, a sense which is enhanced by the many shameless sunbathers and cocktail sippers here. In between them all are the usual beach hawkers and masseuses pinballing around.
I know it's not for everyone but I'd hate to count Dreamland out. It's still not nearly as bad as some of the overrun beaches in Bali (like Kuta) and it's still very nice here. Give Dreamland a shot and if you don't like it just move on to the next beach in Uluwatu.
Dreamland Beach Quick Tips
Access: Park near Klapa or walk from Bingin along the beach.
What to Do: Lounge under the umbrellas, have a drink at Klapa, walk up the hill a bit for a good view.
Where to Eat: El Kabron (Spanish)
Where to Sleep: Klapa Resort
7. Balangan Beach
Some of the Best Surfing in Uluwatu
Balangan was the first beach that I ever visited in Uluwatu and it really set the bar. This small, gorgeous stretch of coast has everything that you could want from a beach in Uluwatu: perfect sand, lazy vibes, good warungs, and, crucially, amazing surf. It's one of the best in Uluwatu to be sure and should definitely be on your hitlist.
Balangan Beach is not a particularly large beach and, thankfully, it doesn't get crowded very often either. There are a couple of beach bars to grab a beer from and plenty of umbrellas to lounge under. Most warungs will give you free access to these if you buy something first.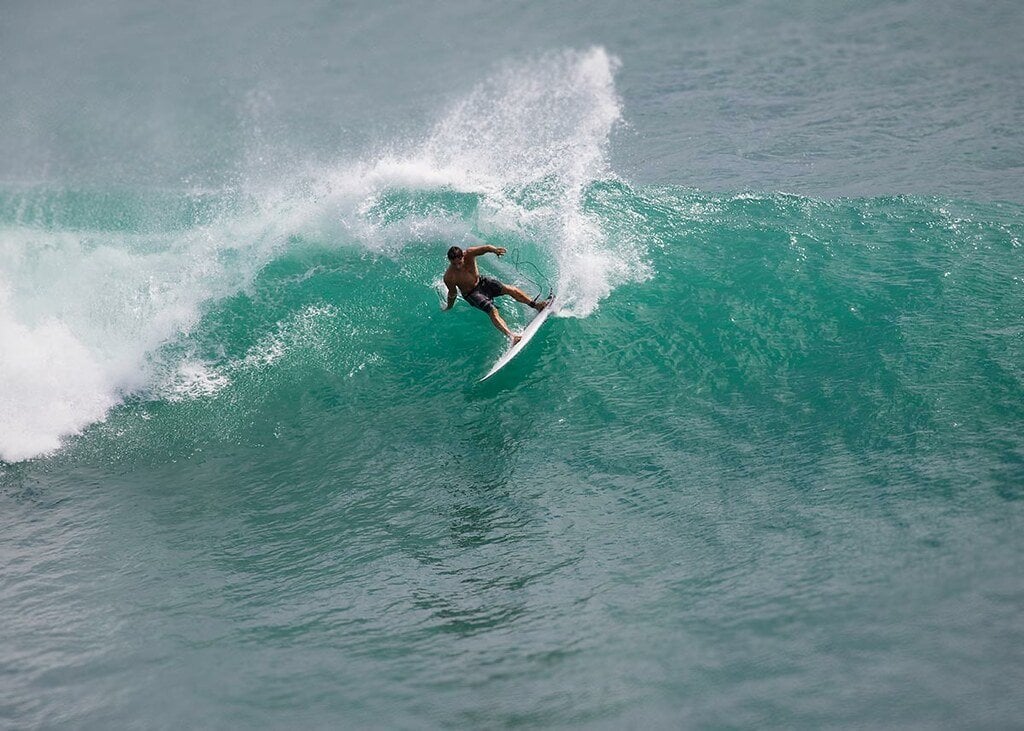 Whilst Balangan Beach itself is a great place to relax and enjoy for the day, there are a couple of walks nearby that great as well. The now famous cliff viewpoint – located on the northern corner of the beach – is mandatory at sunset. The nearby New Kuta Golfcourse is also kind of fun to walk around as it may have the best views for a course that I've ever come across.
Surfers love Balangan as well for the very long and very fast waves. These waves sometimes reached lengths of 300 meters and it can be a real treat to watch the pros go after these.
Pantai Balangan Quick Tips
Access: Not to far away if coming from Bingin and Dreamland but a bit confusing if coming from the main road. Consider using a navigation app if you're doing the latter. Parking is 5,000 rupiah.
What to Do: Sneak into the golf course, see the sunset from Tebing Pantai Balangan, watch the surfers from the deck of a bar.
Where to Eat: Maria's Cafe
Where to Sleep: Brothers Bungalows Balangan
8. Tegal Wangi Beach
A Very Local Beach in Uluwatu
This is a very local beach located on the far northern edge of Uluwatu. It's a bit of drive – it's practically Jimbaran – but is a great mix-up from the usual beaches in Uluwatu. Here you'll find mostly fishermen, Balinese people playing, plus an Instagram-worthy sea cave.
The drive to Pantai Tegal Wangi can be pretty confusing as there is no direct route to the beach. I used my Google Maps to find this one and it lead me around through a bunch of different communities. I got lost at one point too and almost ended up back at Balangan, so be alert (and careful).
You'll know you've reached Tegal Wangi when you see the big shrine in front of you and a gated area to your left. The beach is accessed via an alleyway next to the shrine and often there are snack/beer hawkers there.
As you're walking to the beach, you'll see lots of nice spots to sit down and enjoy the sunset. Like a movie theater, these seats will fill up quickly with locals eager to watch the light show at the end of the day.
Down below is the beach proper. You'll see fishermen going about their business on the rocks and probably lots of families playing with their children. If can find it, there's also a cool sea cave nearby that is great photography. The trick is getting a clear shot without other people frolicking or lounging inside the cavern with you.
Pantai Tegal Wangi Quick Tips
Access: A longish drive through local villages. Parking lot is at a medium-sized temple complex. Use a navigation app for this one.
What to Do: find the sea cave, go fishing with locals, enjoy a beer at sunset
Where to Eat: bring snacks.
Where to Sleep: Ning's Airbnb
9. Green Bowl Beach
A Very Quiet Beach near Uluwatu
Green Bowl Beach is the epitome of peace when it comes to the best beaches in Uluwatu. Very few people actually make it to this beach and those who do are usually met with empty sand and nothing but the sound of the waves.
Unsurprisingly, this is probably due to the fact that Green Bowl is located in a more remote part of the Bukit Peninsula between Uluwatu and Nusa Dua. The drive here is somewhat unmarked so be sure to have good directions or a navigation app handy.
Upon arriving at the parking lot – sandwiched between a shrine and a small market – you'll get a great view of the ocean. The walkway down to the beach is located on your right and is paved the entire way. There are quite a few steps though so be ready.
Green Bowl Beach itself is a quiet little cove with lots of shade and a decent-sized strip of sand. You'll quickly notice some cool rock formations here covered in green moss and plants, which probably owe to the beach's name – Green Bowl.
Given that there are no bars or restaurants, there isn't a whole lot to do at Green Bowl. You can walk quite far out into the ocean and around the coves at low tide. Also, there is some good surf further out.
Other than these things though, Green Bowl is only good for lounging. But hey, it's a beach, right? What else do you need from it?
Green Bowl Beach Quick Tips
Access: A bit of a detour through a remote part of Uluwatu followed by a steepish 10-15 walk from the parking lot. Use a navigation app for this Uluwatu beach.
What to Do: Listen to the sounds of silence, go surfing, take photos of the tide pools.
Where to Eat: Bring a packed lunch.
Where to Sleep: Green Bowl Beach Villas
10. Melasti Beach
An Up-and-Coming Beach near Nusa Dua
I will admit that I didn't spend enough time at this place. I had spent most of my morning at Green Bowl Beach nearby and needed to get to my spiffy accommodation in Canggu later that day. Little did I know that I would be missing out on one of the best beaches in Uluwatu.
Melasti Beach would be a great place to spend the day. If only I had known the water was going to be this blue and the sand this white! The drive alone, beneath those blinding white cliffs, made the trip worth it.
Melasti Beach is currently under development, which probably explains its relative anonymity. That being said, there are still quite a few (excellent) restaurants and hotels located near the beach so it's not like you're stranded. Plus, there's always Sundays Beach Club nearby, which is fun for all ages.
So don't make the same mistake I did and skip out on Pantai Melasti. It's one of the best beaches in Bali and definitely worth the extra time.
antai Melasti Quick Tips
Access: A beautiful ride along the cliffs with some viewpoints sprinkled in. Entry to the beach is 5,000 rupiah and parking 2,000 rupiah.
What to Do: check out that crystal blue water, enjoy the ride below the white cliffs, head over to Sundays Beach Club for some fun
Where to Eat: El Coca Bali
Where to Sleep: Bali Beats Guesthouse Uluwatu
Ready to see the best beaches Bali has to offer? Make sure you know how to get to Uluwatu first and what to pack as well!
Save $$$ • Save the Planet • Save Your Stomach!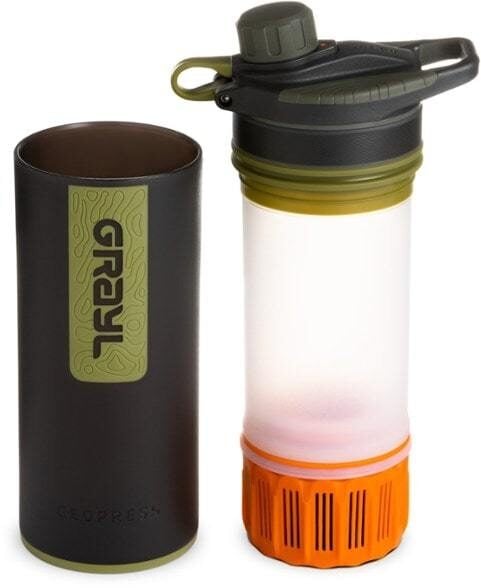 Drink water from ANYWHERE. The Grayl Geopress is the market's leading filtered water bottle protecting your tum from all the waterborne nasties. PLUS, you save money and the environment!
Single-use plastic bottles are a MASSIVE threat to marine life. Be a part of the solution and travel with a filter water bottle.
We've tested the Geopress rigorously from the icy heights of Pakistan to the tropical jungles of Cuba, and the results are in: it WORKS. Buy a Geopress: it's the last water bottle you'll ever buy.
Buy a Geopress!
Read the Review
What to Pack for Uluwatu
Make sure you bring these important items with you when you travel to Uluwatu!
For more ideas, be sure to check out our comprehensive packing list for Bali article!
How to Get to Uluwatu
Uluwatu is the most southwestern part of Bali and is located on a bit of land referred to as the Bukit Peninsula. The Bukit Peninsula sticks out prominently from the rest of the island and also hosts the famous resort town of Nusa Dua.
Getting to Uluwatu is pretty straightforward and can be reached easily from many of Bali's most popular destinations. You just need to head south past the airport and follow the horrible traffic.
Most people travel to Uluwatu from the rest of Bali via a private car or taxi. These are the most ubiquitous and convenient form of transport in Bali, and usually don't cost an arm and a leg if you know what you're doing.
To save on transport, you can use ride share apps like Grab and Gojeck (they're usually affordable). But getting out of Uluwatu using one of these may be tough. I personally was never able to get one to pick me up in Uluwatu and so had to resort to local drivers to travel away from the Bukit Peninsula.
Note that if you're traveling to Uluwatu, you should definitely do so before 5 pm. A ton of people head to Uluwatu around this time to see the eponymous temple at sunset and the traffic can be an absolute nightmare.
Refer below for some average travel times and costs when traveling to Uluwatu from the rest of Bali.
Travel from Kuta: 30 minutes – 100,000 rupiah / $7
Travel from Ngurah Rai Airport: 30 minutes – 100,000 rupiah / $7
Travel from Sanur: 45 minutes – 150,000 rupiah / $10
Travel from Canggu: 1 hour – 200,000 rupiah / $14
Travel from Ubud: 1.5 hours – 250,000 rupiah / $18
Travel from Padang Bai: 1.5 hours – 250,000 rupiah / $18
Travel from Amed: 2.5 hours – 400,000 rupiah / $28
Sanur is the gateway to Nusa Penida and Nusa Lembongan. Including the ferry ride, they're both about 1 hour and 15 minutes from Uluwatu.
Getting Around Uluwatu
Uluwatu looks small on the map but is actually bigger than it seems. With winding roads, hidden treasures, and plenty of remote beaches, Uluwatu will require a reliable form of transport to truly be appreciated.
Lots of people choose to explore Uluwatu using a scooter. Admittedly, scooters are probably the best way to get around: they're cheap, reliable, and will give you enough freedom to see most of the surrounding area.
But driving a scooter in Uluwatu, or any of Bali for that matter, can be very dangerous. Tourists recklessly drive around without helmets and with one too many beers in their system all of the time here, which could spell trouble.
When riding a motorbike in Uluwatu, please remember:
Wear your helmet.
Use the back break first and then your front break.
Make sure they work as well.
Don't drink and drive.
Avoid passing on blind corners.
Careful of gravel on the road.
If you do decide to rent a scooter in Uluwatu, you could organize one at most hotels or guesthouses. If there is none available with your accommodation, there are plenty of shops around town that will offer you a rental.
Daily rates are around 50,000-70,000 rupiah per day. If you rent a motorbike for multiple days, you can probably get a better deal as well. Surfer: don't forget the surf wrack on your bike!
Riding a scooter can be a great and inexpensive way of traveling around Uluwatu. Although you don't need a license to rent a scooter, most travel insurance companies will ask for a valid motorbike license to be able to claim if you crash! Always make sure that you have travel insurance with a motorcycle-riding coverage.
If you don't want to rent a scooter, you'll have to walk, which could take a while, or hire a private driver. Expect to pay between $30-$40 for the latter option.
Get Insured Before Traveling to Uluwatu
The first thing that most Balinese people say to is "hello;" the last thing that they say is usually "be careful."
Bali is very safe, but accidents happen all the time. Whether it's a scooter accident, complications from diving, or a case of Bali belly, there are lots of ways that your trip can be derailed.
I highly recommend that invest in some travel insurance before traveling to Bali. Even if the local clinics are somewhat affordable by Western standards, you'll want to have some additional support. In a worst-case scenario, you're going to want to be evacuated from the island and that, my friends, will be expensive.
I have been using World Nomads for some time now and made a few claims over the years. They're easy to use, professional and relatively affordable.If there's one insurance company I trust, it's World Nomads.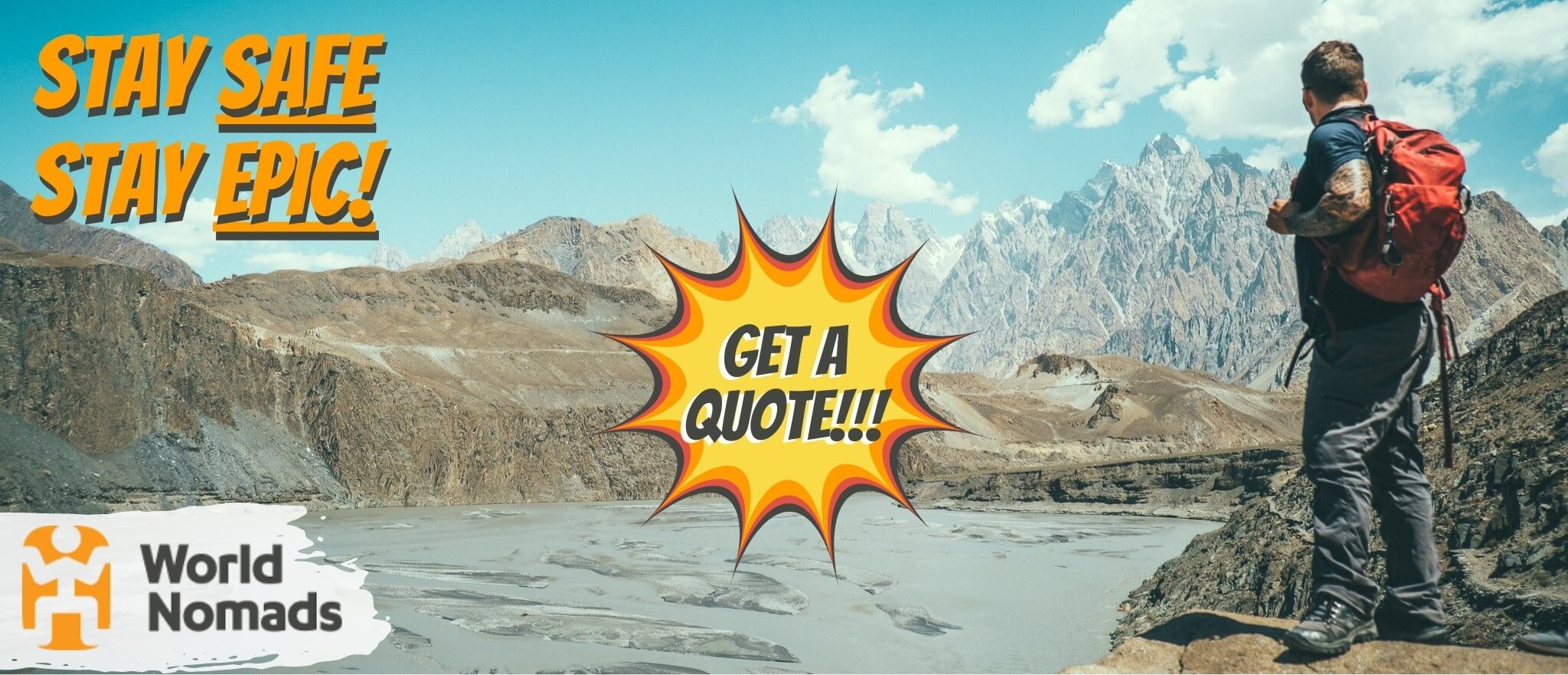 World Nomads' mission is to support and encourage travellers to explore their boundaries. They offer simple & flexible travel insurance, and safety advice to help you travel confidently.
They've been doing it since 2002 – protecting, connecting, and inspiring independent travellers just like you.
Get a quote below or read our in-depth review!
World Nomads provides travel insurance for travelers in over 100 countries. As an affiliate, we receive a fee when you get a quote from World Nomads using this link. We do not represent World Nomads. This is information only and not a recommendation to buy travel insurance.
Before I sign off here, I would like to remind everyone visiting Bali to be very careful when it comes to drinking. There is a lot of bootleg alcohol on the island – mixed sometimes with dangerous amounts of methanol – and you DO NOT want to drink the wrong batch.
Buy liquor from trusted vendors and don't accept drinks from random dudes. Go to legit bars in Bali and not to roadside shacks. Sticking to bottled Bintang beer is a sure way to avoid this shit as well.
---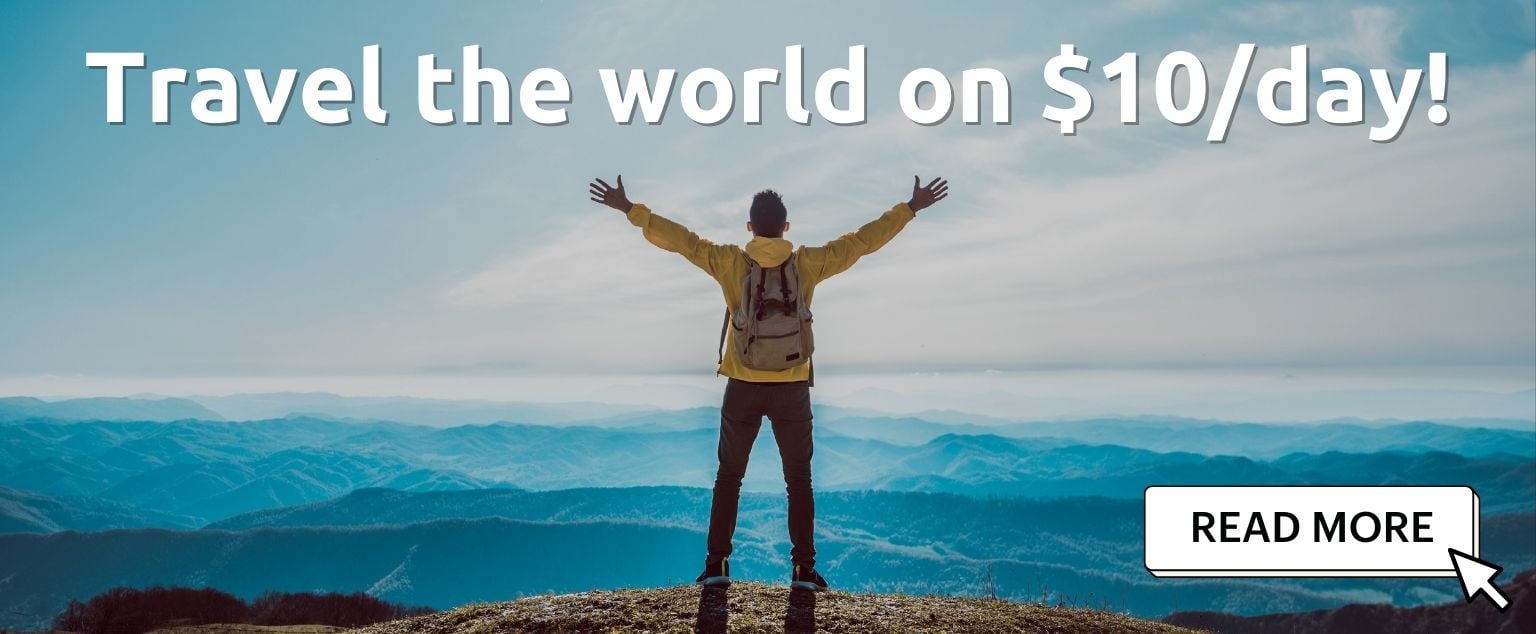 And for transparency's sake, please know that some of the links in our content are affiliate links. That means that if you book your accommodation, buy your gear, or sort your insurance through our link, we earn a small commission (at no extra cost to you). That said, we only link to the gear we trust and never recommend services we don't believe are up to scratch. Again, thank you!