The Welsh capital of Cardiff is a small and vibrant city with no shortage of great things to see and do.
Welsh folk are known for their lively pubs, warm hospitality, and love of sports. Party people planning a getaway – let the locals show you how it's done. The nightlife scene is so wild here that MTV has even filmed shows about it. Let's just say there's a reason why groups flock here to celebrate their hen do's and bachelor parties.
If sports and parties aren't your cup of tea, don't be scared off. You'll love Cardiff's lush city parks, charming neighbourhoods, cosy cafes, and waterside spots by Cardiff Bay and the River Taff. As well as a great urban scene, the countryside surrounding the city is absolutely insane. Think sweeping open planes, hidden waterfalls, and green landscapes. Outside of the city, you'll find national parks perfect for hiking, camping, and stargazing.
In this guide, we're going to give you our tips on the best things to do in and around Cardiff. But before you start planning your itinerary, you'll need to find a place to rest your pretty little head.
We've saved you some time and effort by shortlisting these 15 awesome Cardiff Airbnbs, taking travel styles and budgets into account.
Booking through Airbnb makes it easy to find the kind of place you want by using the filters to find properties that suit your preference and budget. Whatever your reason for visiting Cardiff, there's an ideal accommodation for you.
Quick Answer: These are the Top 4 Airbnbs in Cardiff
Overall Best Value Airbnb in Cardiff
Overall Best Value Airbnb in Cardiff
1-Bedroom Terraced House Near Center
> $
> 2 Guests
> Charismatic and cozy terrace home
> Private terrace and garden
Best Budget Airbnb in Cardiff
Best Budget Airbnb in Cardiff
Best Budget Airbnb in Cardiff
> $
> 2 Guests
> Budget accommodation
> Central location
Best Airbnb for Couples in Cardiff
Best Airbnb for Couples in Cardiff
Pet Friendly Travel | Garden | Parking & Wi-Fi
> $$
> 2 Guests
> Great location to bars and restaurants
> King-Sized Bed
Best Airbnb for Families in Cardiff
Best Airbnb for Families in Cardiff
A Centrally Located, 3 Bedroom Family Home
> $
> 5 Guests
> Modern residential home
> 1 mile from Cardiff City Center

Unlock Our GREATEST Travel Secrets!
Sign up for our newsletter and get the best travel tips delivered right to your inbox.
What to Expect from Airbnbs in Cardiff
Most Airbnbs in Cardiff are in residential townhouses and flats. While there are places that are managed professionally, most are hosted by locals.
In most Cardiff Airbnbs, you can expect the homely comforts of quick Wi-Fi, a full kitchen, and laundry facilities. Of course, these features vary from place to place. If there's anything particular you need, you can choose that option in the filters section on Airbnb.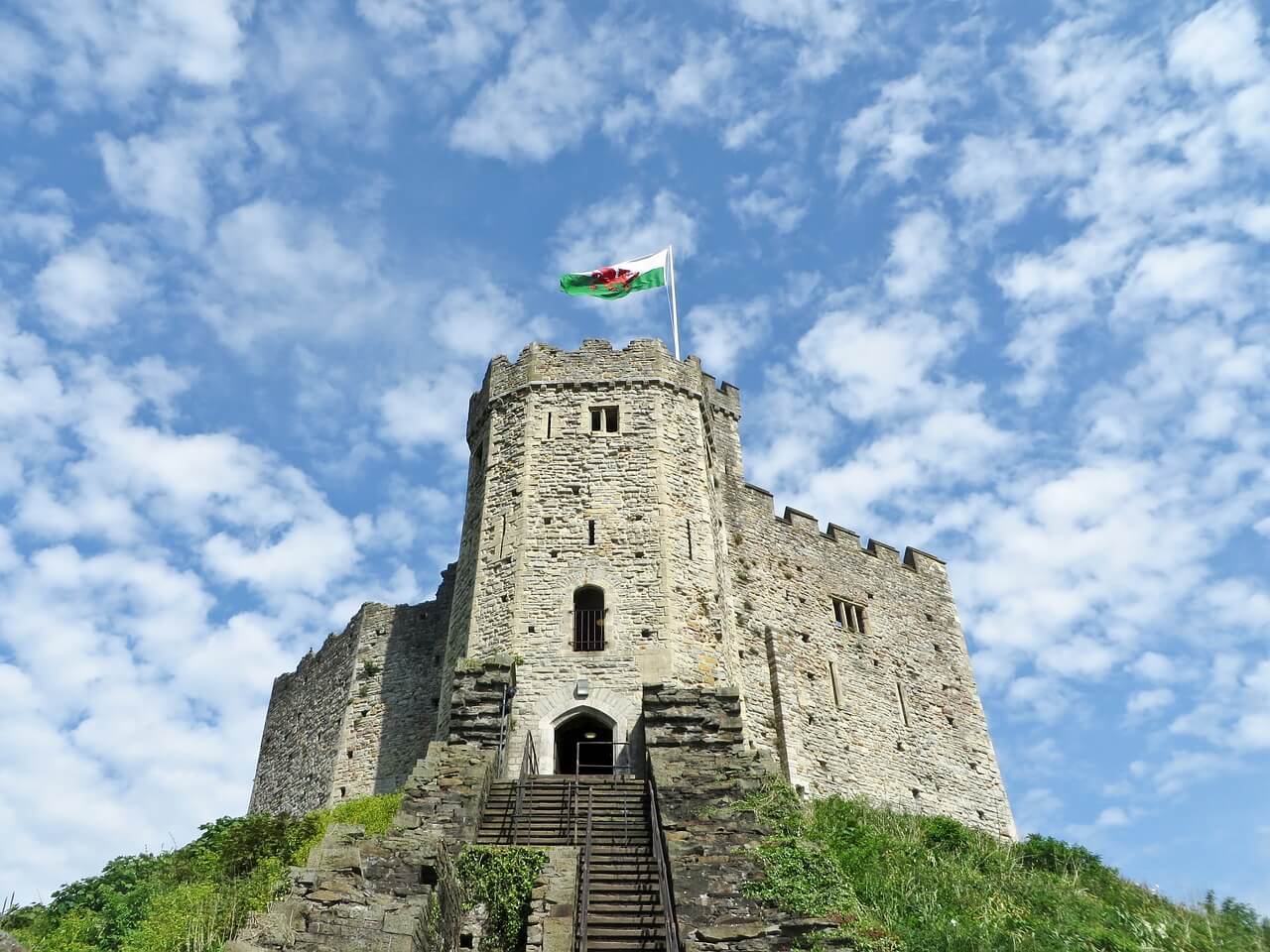 Private Rooms
A private room in a shared home is a solid option for those who want a space of their own without having to rent an entire place. These are often the most affordable option on Airbnb, making them a good choice if you'd prefer to save your cash for other things. This doesn't mean you skip out on comfort though, there are some seriously nice private rooms in Cardiff! These types of accommodations are best for couples or solo travellers.
When you rent a private room you will usually have access to the shared areas of the house like the kitchen and bathroom. A big perk of staying in a private room in a local home is you'll have a host to give tips and tricks to best discover the region.
Apartments and Flats
These are self-contained homes in a shared building and are very common in Cardiff's central neighbourhoods. They're usually one or two-bedroom spaces with all the amenities a couple or small group would need for a comfortable stay. Some of these places have access to shared outdoor spaces.
Cardiff seamlessly blends the old and new. So, staying in an apartment means you'll either get to enjoy the comforts of a modern build or the charm of Cardiff's classic stone houses.
Houses
Outside of the very central neighbourhoods are where you'll find Cardiff's townhouses. These tend to be more spacious than your typical flat and often have a private garden or outdoor terrace area. This makes them a popular choice of accommodation for families or groups.
Having a car is helpful depending on how far out you stay, but Cardiff's public transport is also a reliable option.
Why Stay in an Airbnb?
There are a bunch of reasons why staying in an Airbnb in Cardiff is a top travel choice. Here are some of the main ones:
Local Experience: Your connection with local culture is often the difference between visiting a place and truly experiencing it. On Airbnb, you're likely to be hosted by someone who knows their hometown like the back of their hand. Look out for Airbnb properties with a Superhost rating; these hosts are the ones who have been proven to go out of their way to make sure their guests have the best stay possible. There are always great local secrets to learn!
Affordability: Airbnbs win lots of affordability points for many reasons. A stay in a quality Airbnb usually works out a whole lot cheaper than a stay in a nice hotel room, and is always better value for money. You often have access to a kitchen which can save you cash instead of eating out all the time. Long term stays on Airbnb are often rewarded with hosts setting up discounts for those who want to hang around for longer. Choices like these add up when you're travelling!
Safety: Airbnb carefully vets every host that signs up to their platform. There's customer service available 24/7, so if any problems come up, they've got your back.
Unique Properties: Who would want to stay in a boring old hotel when you can stay somewhere unique and exciting? You can filter properties on Airbnb and search for unique properties including treehouses, tiny houses, boats, campervans, and more.
Privacy: Whether it's the privacy of a private room, an entire home, or a secluded cottage in the countryside, you can find it on Airbnb. Many Airbnbs have self-check-in to keep interaction with hosts to a minimum.
Last-Minute Booking: Ever left booking your accommodation to the last minute? On Airbnb, you can filter properties to show who is still accepting guests at short notice.
Airbnb Experiences: It's not just a platform for finding accommodation! Airbnb also offers experiences, which are organised activities with a local touch. We'll go into this later in the article and share the Airbnb Experiences on offer in and around Cardiff.
Top 15 Airbnbs in Cardiff
Now you know what to expect from Airbnbs in Cardiff, here is our shortlist of the best places to stay.
$
Charismatic and cosy terraced home
2 Guests
Private terrace and garden
There are plenty of homely touches in this quirky terraced house that makes it a great value Airbnb in Cardiff. There's a fully equipped kitchen, laundry, cosy living spaces, and even a well-stocked bookshelf. You'll have the whole space to yourself, including a private garden to enjoy some sunshine and a cuppa tea with a Welsh cake.
This house is a great choice for couples, digital nomads, or groups of friends wanting to experience Cardiff. If you are staying longer and want to get some work done, there's plenty of table space and fast Wi-Fi to hand.
Roath is a great neighbourhood to stay in during your visit. There are loads of cafes, restaurants, and bars around, and a weekly market selling local produce. The town centre is a 15-minute walk away, but you'll have plenty to keep you busy. Make sure to head to Joe's Ice Cream and spend some time at Roath Park!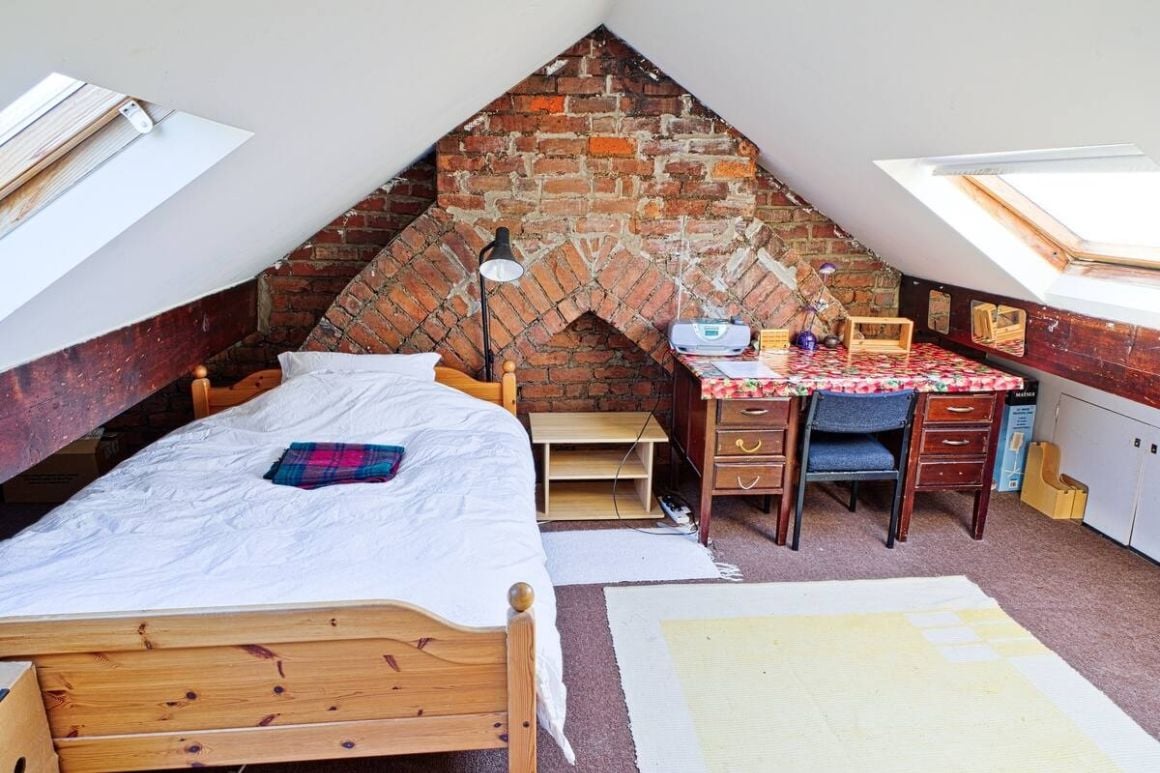 Who says budget accommodation can't be top quality? This bright and spacious private room is located in the attic of a beautiful Victorian terraced house and is perfectly budget-friendly.
It's not the most central, but you can still easily walk to the city centre. There's also plenty of public transport connecting you to where ever you need to go in Cardiff. The neighbourhood is leafy and green, full of parks, and offers a more local insight into the city.
Budget backpackers rejoice – your hosts provide a big, organic breakfast each morning. You won't have full access to the kitchen, but you're within walking distance to a bunch of great restaurants. You'll have the comfort of staying in a home and the privacy of your own space, but it won't break the bank.
$$$
Beautifully designed Airbnb Plus
8 Guests
Modern bathrooms with walk-in showers
Airbnb Plus properties have been personally inspected by Airbnb for their design and layout. This beautiful Cardiff Airbnb Plus is a remodelled Victorian that sits right by the city centre.
It's got four bedrooms, three modern bathrooms, and open, spacious living areas. This is a great choice for families or groups of up to eight who want an extra comfortable home away from home during their time in Cardiff.
The home is in the Pontcanna neighbourhood, right by the River Taff. You're only a short stroll from attractions like Cardiff Castle, the Principality Stadium, and the arcades.
Is This the Best Backpack EVER???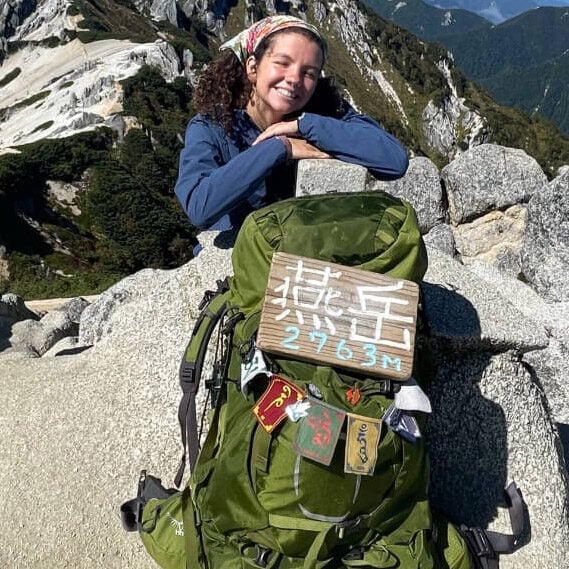 $$$$
Party house as seen on MTV's The Valleys
24 Guests
Shared rooms and bunk beds
Hey MTV, welcome to your Cardiff crib. This party home may be familiar to you if you've ever watched the infamous MTV show 'The Valleys'. The show was set in Cardiff with a cast of (supposedly) famous, aspiring youngsters who were partial to a party. This home is where they lived while the cameras were rolling, and you and your friends can have your own shot at recreating their rowdy adventures.
It's located in the heart of the bustling Cardiff Bay, just 100 meters from the bars and restaurants of Mermaid Quay and a mile from the city centre. This is a great Airbnb in Cardiff for getting a big group together for some fun. It sleeps up to 24 people, so invite all your besties.
$$
Close to Cardiff's best nightlife
4 Guests
Extra sofa bed and air mattress
Cardiff is well known for its nightlife. The city is notorious for attracting crowds, whether you're visiting for a fun weekend away or to celebrate something extra special like a hen's or stag party. If that's you, then you'll love this Airbnb.
Located in the heart of town, you're well-positioned to check out the lively Welsh pubs and clubs in the centre of Cardiff and the Brewery Quarter. You can also venture out to other popular party neighbourhoods like Newtown. Make sure to take a trip down the infamous 'Chippy Lane' after your night out – it's practically a rite of passage.
If you're planning to party with a group of mates and crash hereafter, this place can easily fit six. There's a sofa bed and air mattress as well as the two double bedrooms.
$$$
Perfect for large groups
20 Guests
Inner City Mansion
This inner-city mansion is a fascinating mix of traditional luxury met with a modern twist.
There are nine bedrooms spread across four levels and a dining hall that can seat up to 20 visitors. If you're more in the mood for relaxing, there's a four-person sauna, an Xbox, and Smart TV too. The home has been completely renovated, although retains its old-world charm. Throughout the home is an eclectic mix of antiques, bright wallpaper, and original artwork.
Get ready for your weekend enjoying Cardiff in absolute style.
The nightly rate is on the pricier side, but it's pretty reasonable for a stay in a mansion – especially when split between 20 guests. This is a great option for people wanting to get a big group or the whole family together in one place.
$$
Great location in Butetown
4 Guests
Balcony overlooking the River Taff
Butetown is one of the coolest neighbourhoods in Cardiff. Situated south of the centre, it's a multicultural hub with a reputation for great underground bars and fascinating history. This two-bedroom apartment is right in the heart of Butetown and has a stunning view from the balcony over the River Taff.
The main bedroom has a super king-sized bed plus an en-suite. The rest of the apartment doesn't cut any corners either, with high-speed Wi-Fi, smart TVs, and a fully equipped kitchen.
Free parking is available here, but you can easily reach Cardiff's top attractions on foot. Cardiff Bay is just a five-minute walk away, while a 15-minute stroll will get you to the central districts.
$$
Modern residential home
5 Guests
1 mile from Cardiff City Center
This house is a great Cardiff Airbnb for families with little ones. It's the ideal home-away-from-home, with one master bedroom and two children's rooms. These contain bookshelves with kids' books and a teepee, so your kids will have lots to do. There's lots of space in the backyard, and there's even a trampoline!
It's only one mile from the city centre, so you can explore during the day and enjoy a quiet retreat at night. The house sits in Roath, where you'll find a bunch of great restaurants, cafes, and parks. Here you will be close to all the best things to do in Cardiff but have a comfortable and fun base that all members of the family can enjoy.
$$
Great location by bars and restaurants
This stylish apartment will make the perfect love shack for you and your significant other on your trip to Cardiff. Featuring a modern and sleek design, it has a luxurious king-sized bed and sits right by the River Taff.
Fancy staying in? You've got a fully equipped kitchen, Smart TV with Netflix access, and a bathtub to enjoy. You're well placed to wine and dine, with an endless list of date opportunities in Cardiff Bay and the city centre on your doorstep.
Your pet is welcome to join you here, and there is room for two more in the second bedroom (but maybe don't tell the in-laws).
4 Guests
Rain shower-head and modern bathroom
This terraced home is a great choice for a long stay in Cardiff. It's in the trendy Pontcanna neighbourhood and a short walk through the park will have you in the city centre in minutes. The place has recently been renovated and has a spacious kitchen, bathroom, with a rain showerhead, cosy living spaces, and a private garden. With two large bedrooms, this place is suitable for four people to stay long term, as well as an extra few if you want friends to crash in your lounge room.
If you're travelling by car, you get access to a parking permit which will save you a lot of cash on inner-city parking. Another big bonus is the generous discount you get on long stays once you opt to stay for a month or more in an Airbnb.
2 Guests
Close to Cardiff's top attractions
If you're travelling solo and don't fancy staying in one of Cardiff's hostels, then this is a great and affordable alternative.
This private room is in a cosy Victorian house close to central Cardiff. This is a great choice for a solo traveller or anyone visiting the UK on a budget. It provides a local and homely feel after a day or night in town.
It's only a short walk from the beautiful River Taff, Cardiff Bay, and shops, cafes, and arcades. Just because this place is affordable to someone on a shoestring budget, it doesn't mean you'll go without. You have full access to the kitchen, bathroom, and living room.
$$
Smack-bang in the centre of Cardiff
2-4 Guests
Stylish, contemporary furnishings
If you choose to stay in this cool and quirky loft, you'll be in the heart of the action as soon as you leave the front door. It's the perfect Cardiff Airbnb for couples or those visiting on a short business trip in the city. You won't even need to factor in transport here, the loft is just a short stroll to the best attractions in Cardiff.
The loft is open plan with the bedroom on a mezzanine floor above the living space and kitchen. You can retire on the couch after a day of sightseeing or get yourself ready for a night on the town. Keep in mind you reach the bed by some narrow wooden stairs which might be hard to reach if you've had a few drinks at the pub.
If you want to split the cost between extra friends, just give your host a shout and they'll organise some extra bedding.
$
Close to the city centre
2 Guests
Access to beautiful shared areas
This private room overlooks the garden in a quiet neighbourhood of Cardiff. The district itself is full of charming cafes with the cities best Welsh cakes and lively pubs. As always, the compactness of the city means you can reach pretty much everywhere in just a few minutes.
There are many homely touches in this house to make your stay extra lovely. In the room, you'll have your own tea and coffee making facilities and cosy blankets. There's access to the rest of the house, including the cute 1950s kitchen, a modern bathroom, and a big dining room. Share a cuppa tea with your host and find out their local tips in Cardiff!
It's an affordable and very appealing option for solo travellers or couples in Cardiff.
$$
Country cottage in city park
When you compare it to other crazy places listed on Airbnb (treehouses, boats etc), a cottage may not seem like the most unique kind of accommodation. But this country cottage in Bute Park is a truly unique find so close to the bustling centre of Cardiff.
The cottage is part of a former farm that once belonged to the Marquess of Bute. A short stroll through the park will have you at Cardiff University, Cardiff Castle, and the abundance of things to do in Cardiff city centre.
The cottage sleeps five people across three bedrooms and is well suited to groups of friends or families visiting the city. There's a flower-filled garden terrace and living spaces to relax in after a day of exploring. Here, you'll have the feeling of a cosy country escape and old-world charm but you're close to all the action.
With this private room, digital nomads can enjoy their own space and a little taste of luxury. It's got a super king-sized bed, a private en suite, and a workspace with creative decoration.
Here you'll have your own space to get down to business. You'll also be 10 minutes from some of Cardiff's best laptop-friendly cafes (Uncommon Ground is my personal favourite) and ideally situated to explore the city once you knock off from work. The local neighbourhood itself has a cinema, parks, and an abundance of Welsh pubs.
Best Airbnb Experiences in Cardiff
Surely you know by now that Airbnb is not just a platform for accommodation. They also offer a range of in-person and online experiences which aim to provide you with an intimate and unique insight into different places around the world.
While Cardiff is a vibrant and modern metropolis often known for the goings on of the city, its best Airbnb experiences take you out of the city center to explore the spectacular South Wales countryside. These are the five top Airbnb experiences around Cardiff.
From $67 per person
6 Hours
Up to 8 people
Brecon Beacons National Park is best known for sweeping and barren mountain landscapes. Many visitors to the area will make a beeline for the places at higher altitudes, though let us tell you, skipping other areas of the national park is a mistake!
This Airbnb Experience takes you deeper into the valley to explore rocky riverside paths and four beautiful waterfalls. This scenery is truly unique in the UK and is not to be missed. It's best to book ahead for this Airbnb Experience, as it's super popular! Don't forget sturdy walking shoes and a raincoat.
From $70 per person
2.5 Hours
Up to 6 people
This E-Bike tour gets you out exploring the Sirhowy Valley, a lush and hilly area just 15 miles north of Cardiff. You'll see the gorgeous landscapes and venture through ancient woodlands as you learn about the history of the region.
The price includes rental of the E-Bikes, which make cruising through the Welsh countryside a breeze.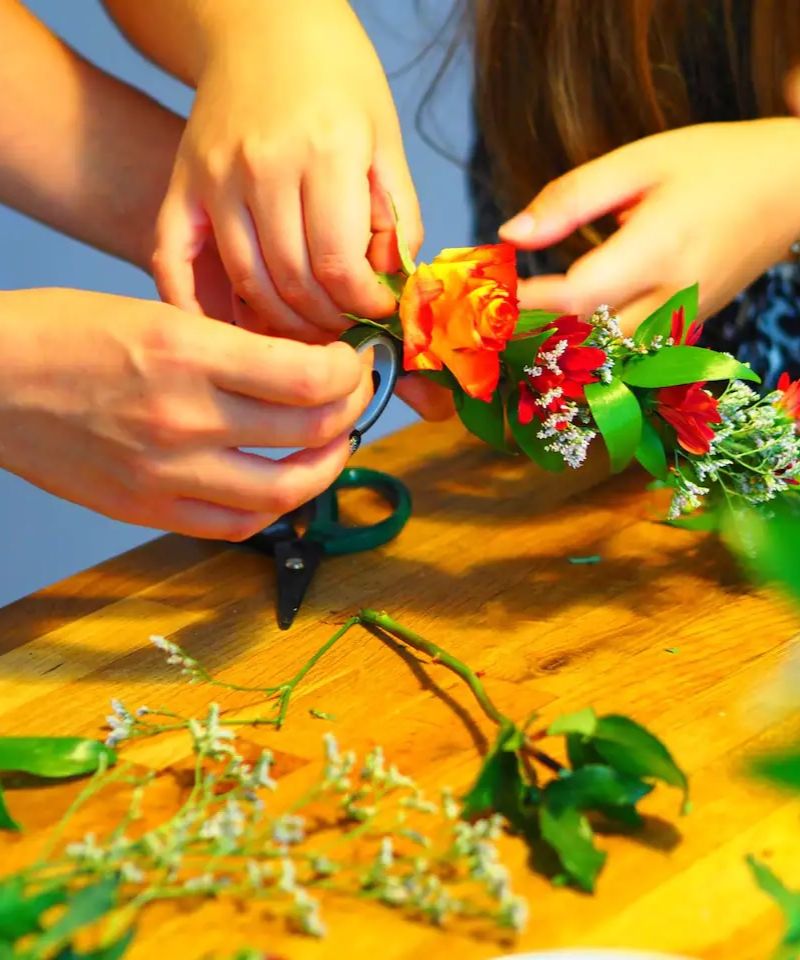 $56 per person
Up to 10 people
90 minutes
This flower crown workshop will get you in touch with your creative side. You get to forage and pick your own flowers and foliage from the garden, learning the symbolic meanings of them as you make your piece. Sitting in a floral garden and sipping tea sounds like a pretty dreamy afternoon, right?
At the end of the workshop, you'll leave with your own unique flower crown and tips on how to preserve it to last forever (and the skills to make more in the future!) This workshop would be a wholesome activity if you're visiting Cardiff for a hens party or a group trip.
From $67
Up to 8 people
5.5 hours
This picturesque guided tour shows off the stunning Wye Valley and the marvel that is Tintern Abbey. The walk takes you along the banks for the River Wye, through woodlands and quaint villages to the historic Abbey. You cover about 3.5 miles, and it can get wet and slippery. Make sure to bring a raincoat and sturdy walking shoes – this is Wales after all.
Your guide will pick you up and drop you off in Cardiff.
From 67 per person
Up to 8 people
5 hours
Leaving from central Cardiff, this hike takes you out of the city to the summit of the highest peak in Southern Wales, Pen y Fan. You'll cross the ridge of the mountain with views for miles over the beautiful Brecon Beacons National Park. The hike passes some of the most spectacular scenes in South Wales, including glacial lakes, sweeping valleys, and wildlife.
A reasonable level of fitness and appropriate footwear and clothing is required for this experience.
Don't Forget Your Cardiff Travel Insurance
ALWAYS sort out your backpacker insurance before your trip. There's plenty to choose from in that department, but a good place to start is Safety Wing.
They offer month-to-month payments, no lock-in contracts, and require absolutely no itineraries: that's the exact kind of insurance long-term travellers and digital nomads need.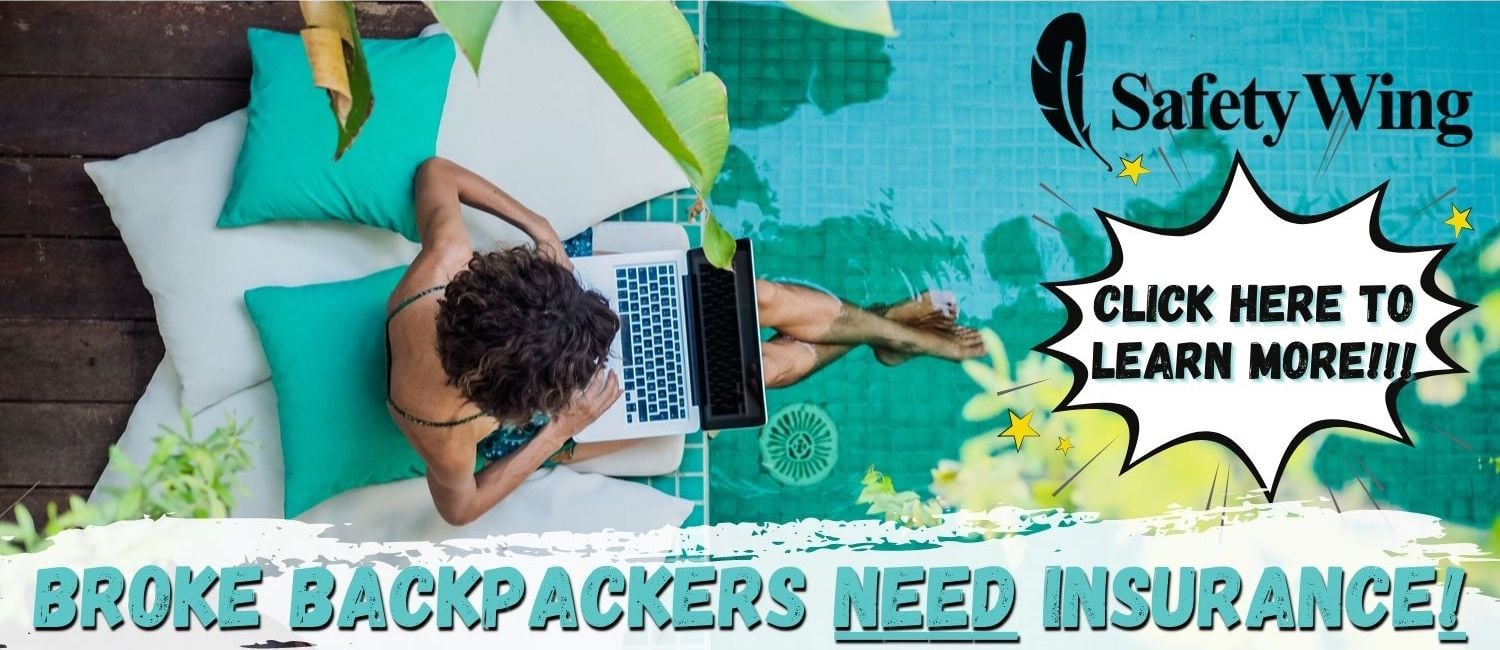 SafetyWing is cheap, easy, and admin-free: just sign up lickety-split so you can get back to it!
Click the button below to learn more about SafetyWing's setup or read our insider review for the full tasty scoop.
Final Thoughts on Airbnbs in Cardiff
Whether you want to spend your time in the Welsh capital in a party house, a country cottage, or a family home, there's an Airbnb in Cardiff to suit your trip.
If you want to bring your visit to South Wales to the next level, be sure to check out the amazing Airbnb Experiences as well!
Now that you've got a good idea of what's on offer, all you have to do is pick the right Airbnb for your stay in Cardiff and get packing! It's also a good time to consider getting travel insurance, just in case things don't go to plan.
Visiting more places in Wales, check out the hostels in Swansea if you're looking for a good value place to stay.
---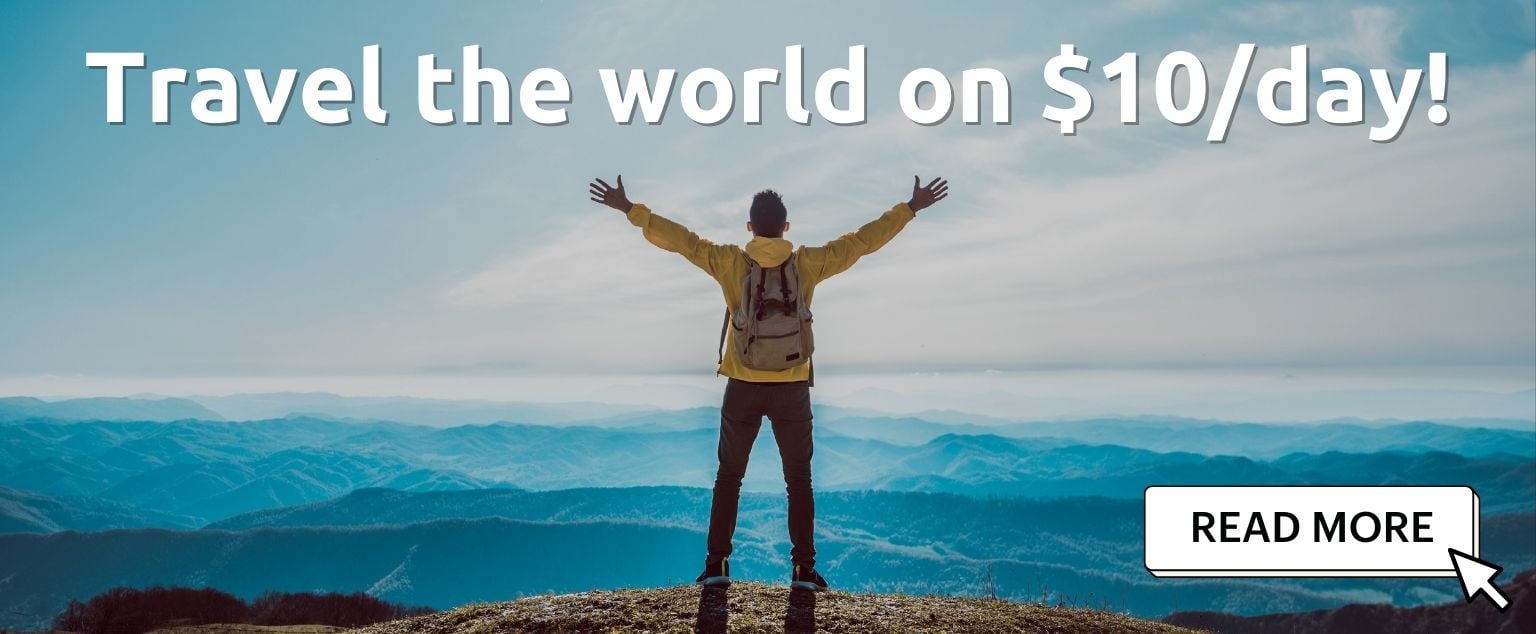 And for transparency's sake, please know that some of the links in our content are affiliate links. That means that if you book your accommodation, buy your gear, or sort your insurance through our link, we earn a small commission (at no extra cost to you). That said, we only link to the gear we trust and never recommend services we don't believe are up to scratch. Again, thank you!