Sitting on the banks of the river of the same name, Ottawa is the very underrated capital city of Canada. It's a buzzing, cosmopolitan city home to one million people, some fine museums, a cool, creative nightlife scene and some tasty food!
You know what's not the most fun thing to do in Ottawa? Figure out where to stay. Given the immense size of this city, it can be quite overwhelming to figure out where to stay. Go ahead and set your worries aside, because we here at the Broke Backpacker are here to save the day! We have created this list of the best Airbnbs in Ottawa just for you…
Let's not waste any more time. We are sure that you are hungry to know more about the best of the best in Ottawa Airbnb accommodations. Let's get to it!
In a Hurry? Here's Where to Stay in Ottawa for One Night
First Time in Ottawa
Chic Studio Close to Downtown
This Chic Studio for is perfect for solo travellers or couples who value location. It's a cool, basement space just a short walk from the Univeristy and Downtown.
Places to Visit:
Downtown is nearby

Close to the University
Is this amazing Ottawa Airbnb booked for your dates? We've got your back with our other favorite properties below!
Quick Answer: These are the Top 5 Airbnbs in Ottawa
Overall Best Value Airbnb in Ottawa

Overall Best Value Airbnb in Ottawa

Chic Studio Close to Downtown

>

$

>

2 guests

>

Fully Equipped Kitchen

>

Excellent Location

>

$

>

2 guests

>

Fully Equipped Kitchen

>

Excellent Location

VIEW ON AIRBNB

Best Homestay in Ottawa

Best Homestay in Ottawa

Zen Room Near Byward Market

>

$

>

2 guests

>

Mini Fridge, Keurig & Kettle

>

Prime Location

>

$

>

2 guests

>

Mini Fridge, Keurig & Kettle

>

Prime Location

VIEW ON AIRBNB

Best Airbnb for Couples in Ottawa

Best Airbnb for Couples in Ottawa

Sweet Home Away From Home Apt.

>

$$

>

2 guests

>

Free snacks, tea & coffee

>

Sparkling Clean Apt

>

$$

>

2 guests

>

Free snacks, tea & coffee

>

Sparkling Clean Apt

VIEW ON AIRBNB

Best Airbnb for Families in Ottawa

Best Airbnb for Families in Ottawa

Spectacular & Spacious Historic Apt.

>

$$$

>

6 guests

>

Baby & Toddler Essentials

>

Hear Notre-Dame's Bells from Home

>

$$$

>

6 guests

>

Baby & Toddler Essentials

>

Hear Notre-Dame's Bells from Home

VIEW ON AIRBNB

Best Luxury Airbnb in Ottawa

Best Luxury Airbnb in Ottawa

Condo in the Heart of Byward Market

>

$$$$

>

5 Guests

>

Private Gym & Game Room

>

Private BBQ & outdoor tanning area

>

$$$$

>

5 Guests

>

Private Gym & Game Room

>

Private BBQ & outdoor tanning area

VIEW ON AIRBNB
Why Stay in an Airbnb?
Local Experience
Whether you're staying in a private apartment or shared house, visitors can get in touch with their hosts through the Airbnb mobile app. The chat app is great for fast and efficient communication and you can relay ny questions about your trip, what to do or where to go – your host can help.
Lots of Airbnbs provide city or neighbourhood guides with helpful suggestions for things to do in your destination – like a favourite coffee shop or unique (or cheap) pubs and restaurants. Some even include transit information, directions to amenities like grocery stores or gas stations and the availability of public transport. This is a great way for travellers to find the best local spots as hosts usually include what they've come to love about their city from years of living there!
Save some time by booking with Airbnb rather than spending years on Google to find out what's around you.
Affordability
No matter your budget, Airbnb has a place for you to stay – from entire apartments to single rooms, houseboats and even castles. There are over six million places worldwide to choose from.
Don't split up into two to three hotel rooms! The Airbnb platform accommodates any size, from single travellers to large groups. Everyone gets to stay together, which makes the travelling experience much more comfortable and at the same time way more affordable. Save your money by paying per night, rather than per person. A lot of rentals have more than one bedroom or an extra pull-out couch, futon or trundle bed. Hosts also provide a nice set of clean sheets, a good quality comforter and extra pillows and blankets.
You don't want to spend a lot of money on having to eat out every night either? Just add the filter "kitchen" into your search and you can choose any home that lets you cook at home with all the cutlery, glasses, pots and pans provided.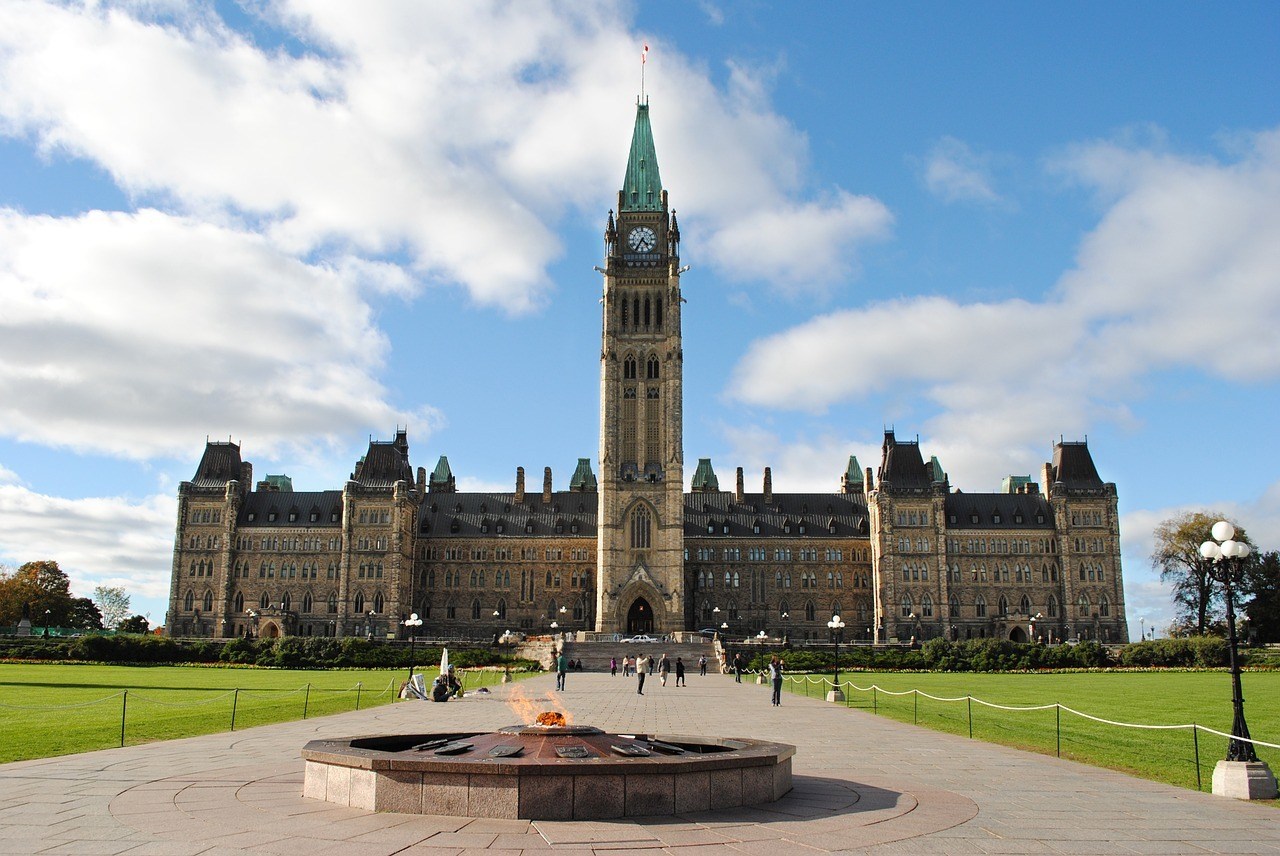 Safety
Worried about the safety of Airbnb? They've created a system that keeps your communication, payments and the stay itself as secure as possible.
Every host and guest has to put invalid information about themselves when signing up. This way, every account can be protected and fake profiles are avoided completely. The platform provides an end-to-end encrypted chat option to get in touch with your host as well as account protection with multi-factor authentication.
The advanced payment system makes sure that your money goes straight to the host, so no worries about card scams or fraud. If you arrive at your place and it's not how it was advertised online, you can contact Airbnb and they will make sure you get a full refund of your stay within the first 24 hours. This way, you will always receive exactly what you paid for!
Not sure if the reviews are legit? Every guest is asked to write a fully honest review after the stay which cannot be changed or removed by the host. But be considerate during your stay because guests will receive a review as well! This ensures that everyone on Airbnb is behaving and interacting in the best way possible since no one wants a bad review to pop up on their profile.
And IF there's still something going wrong, you can always call the 24/7 emergency hotline!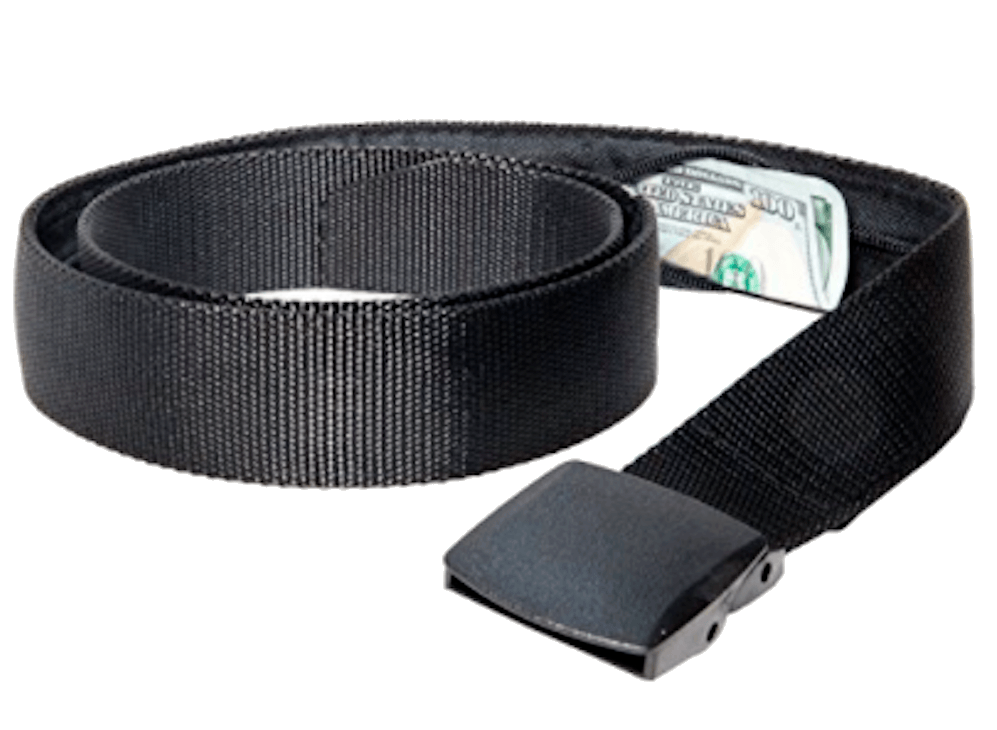 You should always have emergency cash hidden on you - pick up this awesome security belt with its hidden pocket before your next trip. It's perfect for hiding cash, cards and a passport photocopy.
The 15 Top Airbnbs in Ottawa
$
2 Guests
Fully Equipped Kitchen
Excellent Location
This one bedroom and one bathroom Ottawa apartment is the best value Airbnb in Ottawa. It is totally chic and exhibits a great attention to detail. Both warm and cozy, this apartment is very close to the University of Ottawa, as well as the Downtown scene. You can step out of your door and be amongst the students, soaking up the vibe!
There are tons of restaurants, shops, and cafes close to this Ottawa apartment. Make sure to note that even though it is a basement unit, there is a window where sunlight streams through in the daytime. Given the price and location, it's hard to find a cheaper short term rental in Ottawa to stay that still has this level of privacy and cute chic vibes!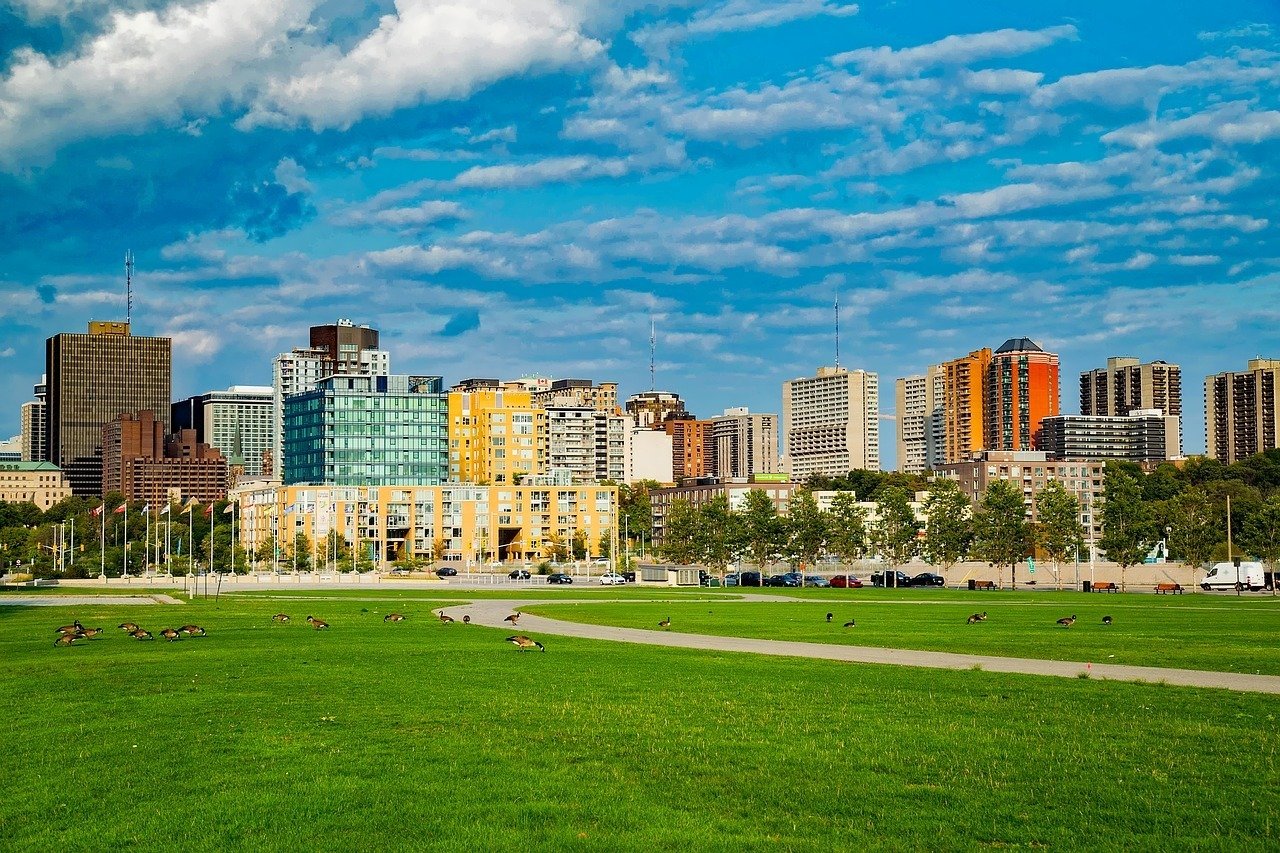 $
2 Guests
Full Access of Common Spaces
Free Parking
This is a very quaint house that sits just a couple minutes drive away from Ottawa city center. There is also an express bus that will take you there if you don't have a car. This Ottawa Airbnb is for a private bedroom and shared bathroom inside of a charming home. Guests are welcome to use the kitchen, living room, and dining room. Free parking is abundant.
$
1 Guest
High Speed 100mbs Wifi w/ Booster
Breakfast Included
This is a one-bedroom with shared bathroom rental in a lovely Ottawa homestay. Located on the outskirts of Byward Market, you'll be close to all the nightlife, the best restaurants, and shopping spots. Despite being in stumbling distance of the nightspots, this neighborhood is quiet and safe, on a historic, residential street so you Digi Nomads can get your work done.
Guests will have access to the big kitchen and the laundry facilities, as well as an enormous deck. Our favorite part of this Ottawa short term rental is that breakfast goodies are provided. The room rental is on the second floor and has its own private balcony. A mini fridge and comfortable desk is also included in the room. The internet is High-speed 100mbs with a booster, which as we digital nomads know, is a huge plus!
$
2 Guests
Patio Space
Complimentary tea and coffee
This is for a one-bedroom and shared bathroom room in a three-bedroom Ottawa apartment that is located in the vibrant center of town. It's close to all the action, including all the best restaurants and bars! This is a charming Ottawa homestay if you want to get to know some locals and be close to all the best of Downtown Ottawa.
Guests are welcome to use the fully equipped kitchen and to help themselves to complimentary coffee and tea. Moreover, guests are invited to relax in the living room and patio— treating this Ottawa Airbnb like a home away from home. Lastly, it's worth noting that this is a very spacious apartment, with plenty of room to breathe, and is also full of character.
The Best Travel Backpack?!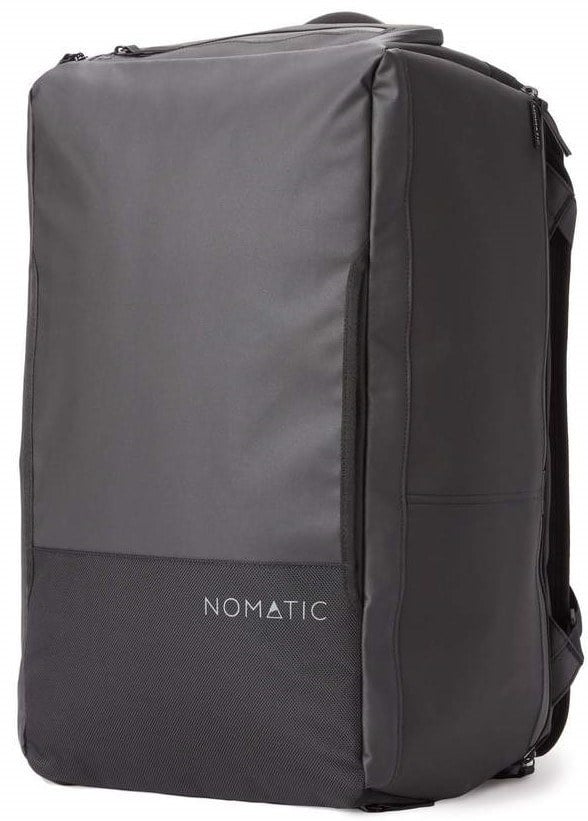 Pssssst! Not picked the perfect travel backpack yet? The Broke Backpacker team has tried out over thirty backpacks this year! Our favourite carry on backpack is the Nomatic Travel Bag.
Read our full review!
$$
3 Guests
Self Check-In
Unique Loft Space
This studio apartment in Ottawa is one bedroom and one bathroom rental. There is a sofa bed for those who are traveling with a party of three. Speaking of party, this Ottawa Airbnb puts you right where the party is at! Byward Market! This area is known for having the best bars in Ottawa, all of which are crammed in a few city blocks. We love the abundance of bars from the zany and quirky Avant-Garde Bar to the lively Scottish Highlander Pub to the legendary Chateau Lafayette (The Laff).
When staying at this Ottawa Airbnb expect to take advantage of the incredible scene in Byward Market. You can pre-load in your apartment, hit the bars and then walk home!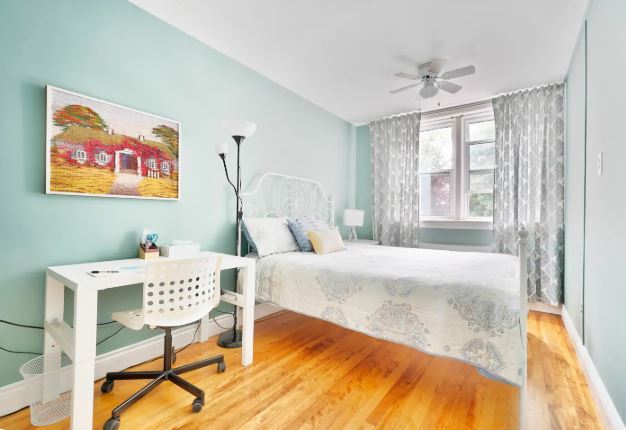 $$
2 Guests
Free snacks, tea & coffee
Sparkling Clean Apt
This Ottawa apartment rental is a dream come true! It is a one-bedroom and one bathroom Airbnb in Ottawa that is perfect for a romantic getaway. This short term rental is close to a bevy of restaurants, parks, shopping centers, and bars, near Lower Town Ottawa. Situated on a quiet street, this safe neighborhood puts you at only a 10-minute walk to downtown. Guests will have access to everything in the apartment, including a fully-equipped kitchen stocked with coffee, tea, and snacks for their guests to help themselves too.
There is also free parking and high-speed internet. Given the vibes and the unique charm of this rental, you and your significant other will feel right at home in this short term rental in Ottawa.
$
2 Guests
Mini Fridge, Keurig & Kettle
Prime Location
This is a private room in a townhouse, complete with its own private bathroom. Inside the room, you will have your own Keurig machine, kettle, and mini-fridge so your room feels more like a tiny apartment versus an Ottawa homestay. It is located on a quiet street close to all the tourist spots, just a two-minute walk to Byward Market. In fact, nearly all the popular sites are within a 15-minute walk. Talk about easy peasy!
Free parking outside of the apartment is available in case you have one of those new-fangled auto-mobiles that all the kids are racing around in. This is one of the best Airbnbs in Ottawa given the location, price, and thoughtful touches. It's great for those travellers who really want some privacy but can't afford an entire pad.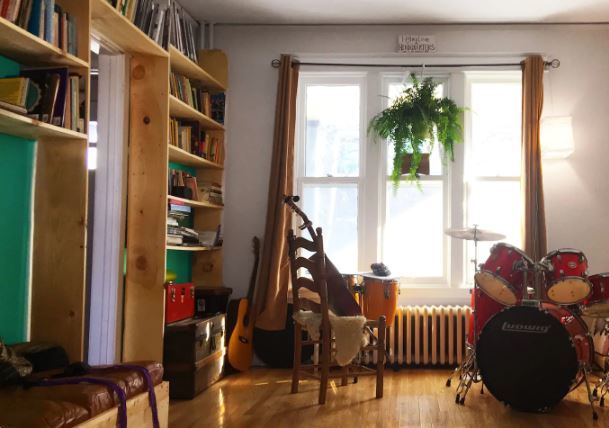 $$
2 Guests
Front Porch & Back Porch Access
Eclectic Vibes w/ Artistic Taste
This Lowertown Ottawa Airbnb rental is for a private room in a house, a one-bedroom with a shared bathroom. It's a bright, clean room, filled with lots of artistic touches. From the funky accent pillows to the Aztec shawl tacked to the wall as decor to the golden "om" sign adorning the bed frame.
This artsy Ottawa homestay puts you close to all the best things, and everything is quite walkable. There is actually a 24-hour convenience store right on the corner of the street, should you forget any necessities. Also, the main bus line passes directly by this short term rental, and there are many bike packs should you wish to explore Ottawa on wheels! Additionally, you will not only have access to just your bedroom and bathroom, but you are also able to use the kitchen, front porch, back porch, dining room, and living room which happily functions as both the movie theatre and the yoga room!
$$$
4 Guests
Pool, Hot Tub & Gym
Free Underground Parking
This luxurious two-bedroom and two bathroom Ottawa apartment is located in the very center of Ottawa. It's a modern apartment with the most bright, crisp, and clean kitchen. The art that adorns the walls exhibits incredible taste and adds a layer of polish to this elegant Ottawa Airbnb. The entire apartment is immaculate.
There is a grocery store and a wine shop very close by, which makes errand running as easy as pie! The city view from the living room balcony is unparalleled. Guests will have access to the gym, sauna, indoor swimming pool, and a sunbathing outdoor terrace. This modern short term rental in Ottawa will make you feel so pampered, you might never way to leave (but please do. The terms of our partnership don't allow us to condone Air B n B squatting).
$$$$
5 Guests
Private Gym & Game Room
Private BBQ & outdoor tanning area
This two-bedroom luxurious condo is right in the heart of Byward Market. It is a stunning condo that is within walking distance of all the main tourist attractions. Inside this modern Ottawa Airbnb, you will find a personal and private gym area, as well as a game room complete with a billiards table and foosball table. Outside on the balcony, there is a private BBQ and outdoor tanning area, just for you and your friends!
Keep in mind that all the aforementioned amenities are completely private and inside the condo itself! Inside this Ottawa apartment, there truly is all the bells and whistles that goes above and beyond! Our favorite part of this rental is the views of the parliament building right from your balcony and the floor to ceiling windows.
$$$
6 Guests
Baby & Toddler Essentials
Hear Notre-Dame's Bells from Home
This three bedroom and one bathroom apartment is perfect for your family's next trip. Located next to Byward Market, this historic Ottawa apartment sits on a quiet street with plentiful off-street parking. Both large and bright, this apartment is also kindly equipped with Netflix preprogrammed on the TV and milk in the fridge!
This short term rental is very near the Notre-Dame Basilica, and you can enjoy hearing the bells toll. For those travelling with young ones, the host has thoughtfully provided a crib, high chair, and Pack n' play travel crib for guest usage. Stair gates are also available, which is an excellent safety feature. Check-in has been made easy with a door code, so check-in is truly a breeze! It's definitely one of the best Airbnbs to stay in Ottawa with the family in tow!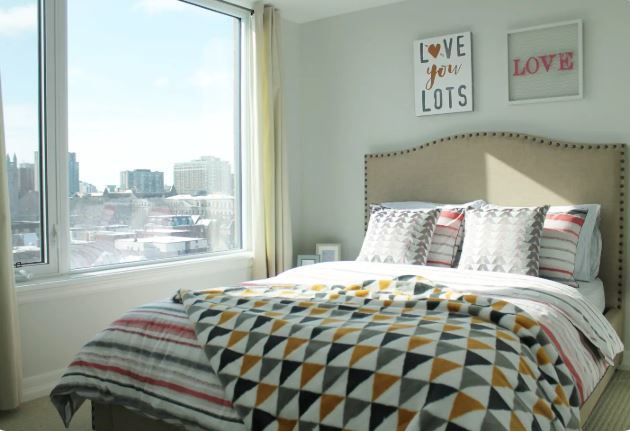 $$$
6 Guests
State of the Art Gym
55′ 4K Smart TV w/ Netflix
Ever wanted to feel like an executive and live in a Penthouse? Well, now you can.
This gorgeous penthouse short term rental in Ottawa is right in the heart of downtown. It's a two-bedroom and one bathroom rental that has a third sofa bed available in the living room. And yes, oh yes, this Airbnb in Ottawa is a penthouse suite— right on the top floor of a huge building! Inside you will find a 55′ 4K Smart TV preprogrammed with Netflix, fast 75mb/s wifi, and Egyptian cotton bedding.
You and your friends/mistress will feel like kings and queens in this incredible penthouse suite! There is also one free underground parking space for those who are traveling with cars.
$$
2 Guests
Indoor Fireplace
Breakfast Included
This is an Ottawa apartment rental for an entire private apartment, complete with one bedroom and one bathroom. This short term rental was recently renovated and has a brand-spanking-new kitchen, bathroom, and living room. An extra single mattress or a Pack n' Play can happily be provided upon request.
You'll love the brick exterior of the building, as well as the "country" vibes inside. From the wooden floorboards to the warm milk and sugar walls to the indoor fireplace, you'll love this rental— one of the best Airbnbs in Ottawa! There is also a Whole Foods Market just one and a half blocks away, which is perfect for stocking up on healthy ingredients to whip up culinary delights in the fully equipped kitchen. Pick up some greek dolmas for us…
$$
2 Guests
Outdoor Garden
Pet-Friendly
Spacious and charming, this Ottawa apartment has all the modern conveniences. It is a one-bedroom and one-bathroom rental that does have an extra floor mattress if you want to fit an extra guest in this rental. Situated right in the heart of the Glebe, everything from bakeries to boutiques are super close by.
Specifically, it sits on Bank Street which is one of the most sought after and upscale neighborhoods in Ottawa. In this short term rental in Ottawa, you can expect a luxurious 850 square foot apartment, an outdoor garden, a soaker bathtub, stainless steel kitchen appliances, and an in-unit washer and dryer. Hello awesome amenities! Free parking is readily available outside. They are also pet-friendly. This boutique apartment is definitely one of the best Airbnb in Ottawa.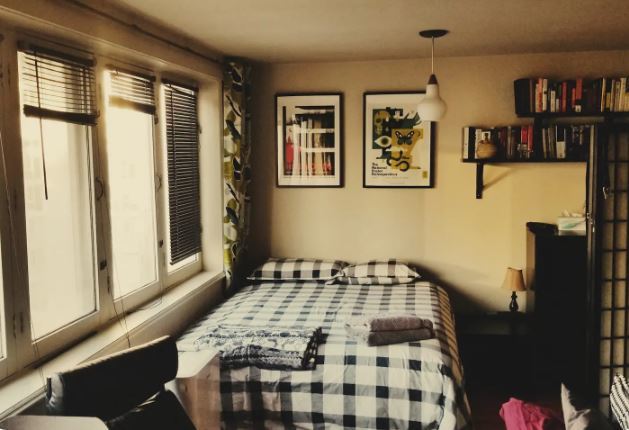 $$
4 Guests
Rooftop Patio
Abundant Sunshine
This studio Ottawa apartment located in the heart of Downtown Ottawa also called Gatineau. It is close to all the capital's most popular tourist sites. It is a one-bedroom and one bathroom apartment, however, there is a spacious sofa bed available which means hosting four guests is a breeze. Expect abundant sunshine to flow throughout this Ottawa apartment though all the windows. The roof-top patio is a dream with dazzling south-facing views of the city below. It is also worth mentioning that there is a record player for those who love the sound of record tunes. Swoon and croon on, my friends!
What to Pack for your Ottawa Airbnb
Our Broke Backpacker editors have put together a shortlist of their Airbnb essentials, which you can find here.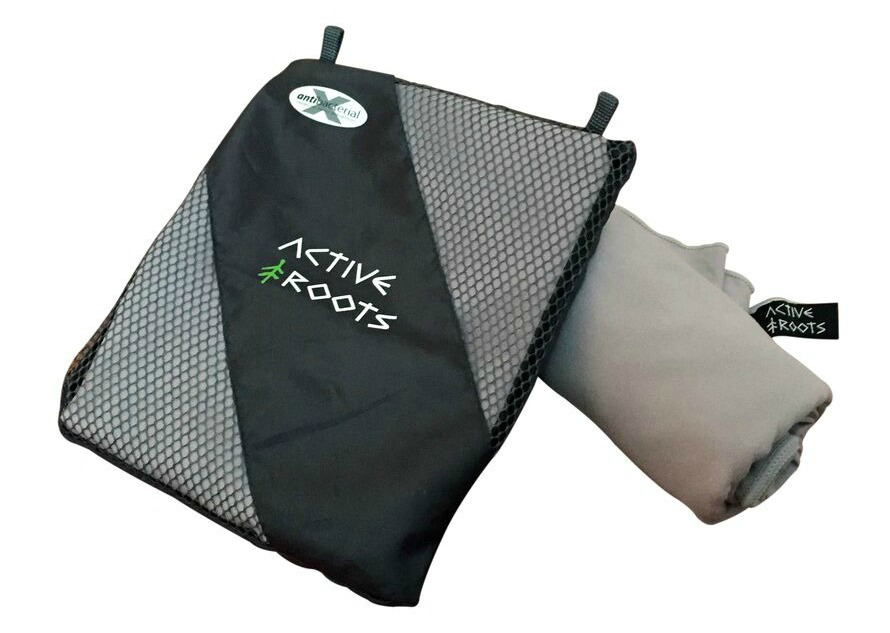 1. Active Roots Microfiber Towel: Most Airbnb's provide towels, but I always keep my own handy on my travels in case I can't get the linens cleaned during a long stay. The Active Roots Microfiber Towel doesn't just sound fancy, it kinda is fancy. The super comfy material is absorbent and quick-drying – perfect for after a shower or a quick jump into the water. Use it as a beach towel, picnic blanket or yoga towel too. Lightweight and compact, it'll hardly take up any space in your suitcase.
2. Travel Blow Dryer: Most accommodations only offer the basics when it comes to bathroom necessities, and a blow dryer is usually not on the list. Bringing your own on your travels can not only save you a lot of time, but in some cases, it can even save your hair. This Mini Blow Dryers is foldable, compact and travel-friendly, meaning that it'll fit in every bag without taking up too much space. It comes with different heat settings, so you'll be able to find the perfect one for you.
3. Active Roots Toiletry Bag: Many Airbnb hosts will provide basic toiletries, but not everyone is happy to find a simple bar of harsh soap so you'll want to come with some of your own supplies in case. This Active Roots Toiletry Bag keeps all of your bathroom essentials organized, accessible and safe from leaking into your suitcase. The bag stands on its own or hangs off a towel rack. Made from water-resistant and durable material, you can be sure that this bag will survive lots of great holidays.
4. Packing Cubes: Packing Cubes make putting everything into your suitcase a breeze. They keep your essentials organized – no more rolling t-shirts or wrinkling as you excitedly pack for your next holiday. Packing cubes are also great for longer stays, especially when you want to unpack completely. You put the cubes in your Airbnb closet to get that moved-in feeling without really unpacking everything.
5. Travel Journal: This travel journal is a good option to write down what you've experienced and remember each day of your travels. It also comes in handy when organizing and planning activities. A travel journal is perfect to put down the little things you see and capture in writing all those inspiring thoughts you'll have while roaming the planet!
6. Bluetooth Speaker: Music always brightens up the mood, which is why a Bluetooth speaker has to be one of the essentials in your suitcase or backpack. Whether you're at the beach, alone at your Airbnb or with friends, having something playing in the background makes the whole experience more comfortable. This waterproof speaker is perfect for any kind of holiday, with a battery that can last up to 15 hours and a sound quality that is more than amazing.
Check out these other great resources
We have loads more information to help you plan your trip to
Final Thoughts on Ottawa Airbnbs
As the capital city of Canada, Ottawa packs a punch! It's full of incredible things to do and see, and is also charmingly underrated. That means that these Airbnbs in Ottawa don't cost a pretty penny. Stay in comfort and ease, as well as in luxury and style, in our top 15 rentals in Ottawa.
Whether you choose a homestay or a penthouse apartment in Ottawa, either way you're sure to love the charm and the low prices. If you have stayed at a killer Ottawa Airbnb let us know in the comments below— we'd love to hear from you!
If you are heading off to Ottawa, you might want to consider travel insurance. While you're likely not skydiving or swimming with sharks in Ottawa, anything can happen. Get covered and stay covered with World Nomads Travel Insurance
And don't forget to sort your travel insurance before heading to Ottawa! We've put together a roundup of the best travel insurance for backpackers – check it out here, or if you're low on time, get a quote from World Nomads, our favorite travel insurance provider.
Getting an estimate from World Nomads is simple – just click the button or image below, fill out the necessary info, and you're on your way!

Yay for transparency! Some of the links in this post are affiliate links. This means that if you book your accommodation, buy a book or sort your insurance, I'll earn a small commission at no extra cost to you. I only link to stuff I've actually used and never endorse crap. Your support helps me keep the site going.
---
Need More Inspiration?
Like this post? PIN ME!!!