As a beach tourist you'll want good weather, so your best bet is to visit in summer. Greece is at the Eastern end of the Mediterranean, which gets notably colder in the winter. By mid-January, even Crete starts to see temperatures around five degrees celsius. It's even been known to snow in Athens!
That being said, it isn't all bad during the winter. It's much quieter, so if you're visiting mostly for scenery and culture, then this is a great time to visit Greece. But it's too cold for swimming unless you're a hardy type. We would recommend sticking to Crete and the most southern islands during this time as it can get quite grey in the north.
All that said, we think the best months to visit for the beaches are May and September. This is where you get that sweet spot of decent weather, warmer water and small crowds. Any tourists that you do encounter will likely be visiting from elsewhere in Greece, giving the place a much more local vibe during this month. Late September and October are also worth considering, especially if it's been a good summer.
At the end of the day, it really depends on your priorities. For each of the beaches on this guide, we've included a small summary of who they are best for. Busier spots like Navagio and Elafonisi might be better for you during the off-season.
Who's it for: Looking to follow the hype? There's a reason this is one of the busiest beaches in Greece during the summer.
Don't Miss: The huge shipwreck in the middle of the beach (not that you can miss it).
Navagio Beach (also known as Shipwreck Beach) is one of the most popular beaches in Greece. Why? Well, with stunning cliffside views and pure blue waters, it doesn't take a lot of imagination to figure out why. The shipwreck on the beach gives it a castaway vibe which is only enhanced by the fact that you need a ferry to get there. Want to avoid the crowds? This is also a good spot in the off-season.
Only a five minute walk from Navagio Beach, this is the closest accommodation for those that want to stick to the area. Designed in a traditional style, you'll get to discover a unique side to Zakynthos.
Best Backpacker Accommodation: Montes Studios
There aren't any hostels on Zakynthos, but this aparthotel offers some great budget-friendly alternatives. Right in the heart of Alkys, you'll also have plenty of opportunities to mingle with locals.
Is it a bit pricey? Absolutely. But we think it's totally worth it. This five-star hotel will cater to your every need throughout your stay. It's also only a ten-minute drive from Navagio Beach, and the on-site restaurant has gorgeous views of the sea.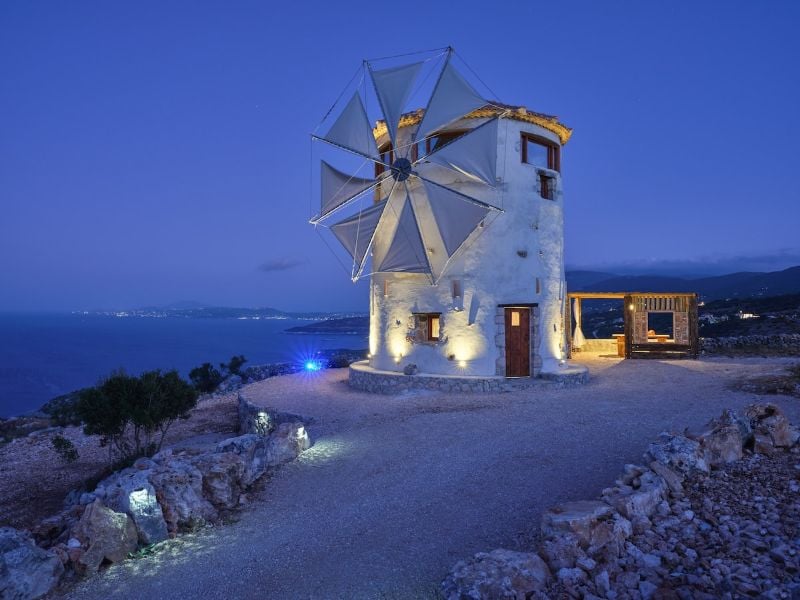 It doesn't get any more traditional than this! This historic windmill was once used to grind wheat into flour. These days it houses one of the most unique accommodations in the country. This is great for a romantic escape.
Shipwreck
Right in the middle of the beach, the shipwreck which it is named after has a unique history. You can also shade under it during the hottest months.
Anafonitria Lookout
The best view of the beach is from above! It's a bit of a hike, so we recommend setting off in the morning when the weather is a bit cooler.
Laganas
It's at the opposite end of the island, but Laganas is a must visit for nightlife. It has a bit of a reputation, so prepare for a wild time.
The best way to take in Navagio Beach is with a cruise. This fantastic experience includes a swim in the crystal clear waters of the Blue Caves.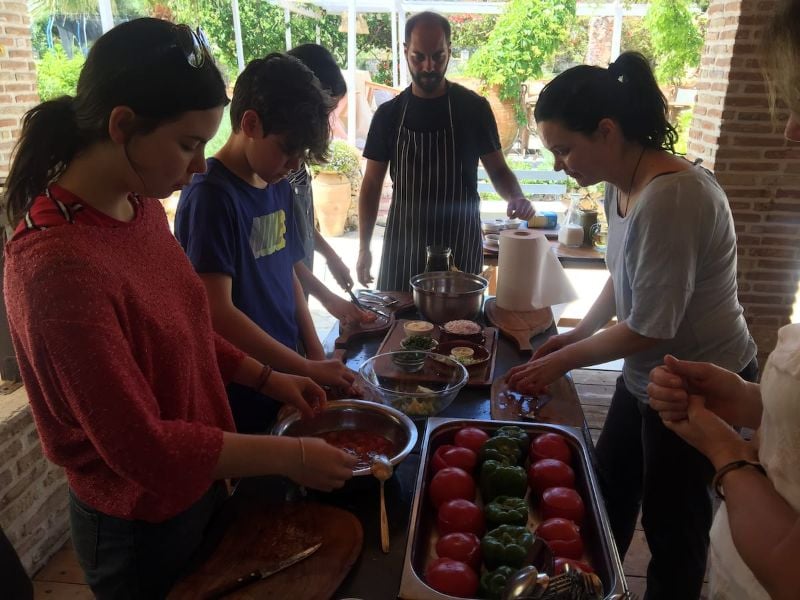 From frappe to gyros, you'll learn the ins and outs of Greek cooking. Everything is made from scratch with fresh ingredients.
Who's it for: anyone looking to get up close and personal with some of the most beautiful nature in the country.
Don't Miss: the awe-inspiring limestone ridge that surrounds the beach in a perfect hook shape
If we're being honest, basically every beach in this guide is beautiful. What sets Voidokilia apart is the gorgeous nature nearby. The beach itself has incredible views, but no visit to the area is complete without hikes along the cliffs and deep into the forest. It is said to be the inspiration for a beach in Homer's Odyssey, and we can certainly see why!
Who's it for: enjoying the stunning water of the Cyclades without the big crowds.
Don't Miss: the unique sea life – make sure you bring a snorkel!
Paros is a beautiful island in the heart of the Cyclades, but this reputation means it is also one of the busiest during the peak season. Thankfully, Faragas is still a little bit of a hidden gem. You will get to enjoy the same golden sands and azure seas as everywhere else on the island but without the crowds. You'll need a car to get there, but it's totally worth taking the trip.
Who's it for: anyone that can't make it to Greece during the summer but still wants to enjoy the beach.
Don't Miss: its beautiful colours and warm water!
Crete is one of the most popular destinations in Greece, so it makes sense that Elafonisi is crowded during the summer. So crowded, in fact, that many visitors don't get to enjoy the true beauty of the area. If you're visiting during the winter, this is actually the best time to visit Elafonisi. It's still relatively warm, and you'll have the shimmering sand all to yourself.
Who's it for: nudists! But also families! Keep reading and we'll explain.
Don't Miss: St. George Beach is within walking distance and where you will find most restaurants.
No really – Plaka is popular with both nudists and families! During the height of the summer, people keep their clothes on as tourist families descend on the beach. This is still a very peaceful part of the island, but you definitely won't be alone. If you visit during the off-season, you'll notice some more bits and bobs, shall we say, dotted along the sand. Each to their own!
Who's it for: water sports enthusiasts, nature lovers and photographers
Don't Miss: the wonderful boat tours that take you around the bay
Do you know where the best place for water sports is in the summer? Basically everywhere in the Mediterranean! That being said, Koukounaries Beach has its own unique charm. The secluded bay and calm waters make it the perfect spot to try new sports out for the first time. If you're more experienced, you can also hire a boat for a reasonable price and enjoy your own excursion around the island.
Who's it for: party animals looking for the best night out in the Mediterranean over the summer.
Don't Miss: the jaw-dropping sunsets across the sea every evening – perfect for golden-hour photography of the Cyclades houses
Mykonos is an island that needs little introduction. This island is home to some of the biggest parties in Europe over the peak tourist season. Platys Gialos isn't the most popular beach, but it's one of the most beautiful. It has excellent public transport connections with the main nightlife areas, and it also offers some of the more affordable accommodation options.
Don't Forget Travel Insurance for Greece
Shoutout from Will – The OG Broke Backpacker: Have fun on your backpacking adventure, but please do think about getting insurance – take it from someone who has racked up tens of thousands of bucks on an insurance claim before: you may well need it.
I have been using World Nomads for some time now and made a few claims over the years. They're easy to use, professional and relatively affordable.
If there's one insurance company I trust, it's World Nomads. To find out why I use World Nomads, check out my World Nomads Insurance review.
1. Travel Water Bottle: Always travel with a water bottle – it'll save you money and reduce your plastic footprint on our planet. AR bottle are tough, lightweight and maintain the temperature of your beverage – so you can enjoy a cold red bull, or a hot coffee, no matter where you are. For every AR bottle sold, we donate 10% to PlasticOceans.org – an initiative to reduce plastic in our oceans!
2. Microfibre Towel: It's always worth packing a proper towel. Hostel towels are scummy and take forever to dry. Microfibre towels dry quickly, are compact, lightweight and can be used as a blanket or yoga mat if need be.
3. Security Belt with Hidden Pocket: I never hit the road without my security belt. This is a regular looking belt with a concealed pocket on the inside – you can hide up to twenty notes inside and wear it through airport scanners without it setting them off. This is hands down the best way to hide your cash.
4. Camera or Cell Phone Camera Accessories: One thing's for sure – Greece is a picturesque destination! Get perfect shots from your phone using clip-on-lenses with wide-angle, close-up and optical zoom. With the ability to turn travel pictures from basic to professional, this universal lens sits neatly over any phone camera and comes with a durable, travel-friendly case!
5. International Adapter: Greece's power outlets accommodate typical US two-pronged plugs, but for electronics that have three prongs or if your plugs are of a different variety, you'll need an adapter. Save yourself the hassle of trying to track down an adapter at your destination and paying twice as much than planning ahead by buying one online.
Greece is a mesmerising country home to some of the best beaches in the world. What's truly inspiring about the nation is the sheer size of its offering when it comes to coastal getaways. The cradle of European civilisation has had centuries to work out what makes people happy, and you can certainly sense this experience when you hop around the beautiful coves.
Ultimately, the best beach for you really depends on what kind of traveller you are. Beaches like Elafonisi, Navagio and Platys Gialos are perfect for those ready to join the crowds. If you prefer something a little quieter, the beaches of Naxos and Paros (such as Plaka and Faragas) are idyllic getaways in the heart of the Mediterranean. Koukounaries is a bit of an outlier, offering stunning views, calm water and epic water sports all in one location. If you're really spoiled for choice, that is our number one pick.
We hope this guide has helped you narrow down your options for your upcoming trip to Greece.
What's your favourite beach in Greece? Did we leave anything out? Let us know in the comments!
---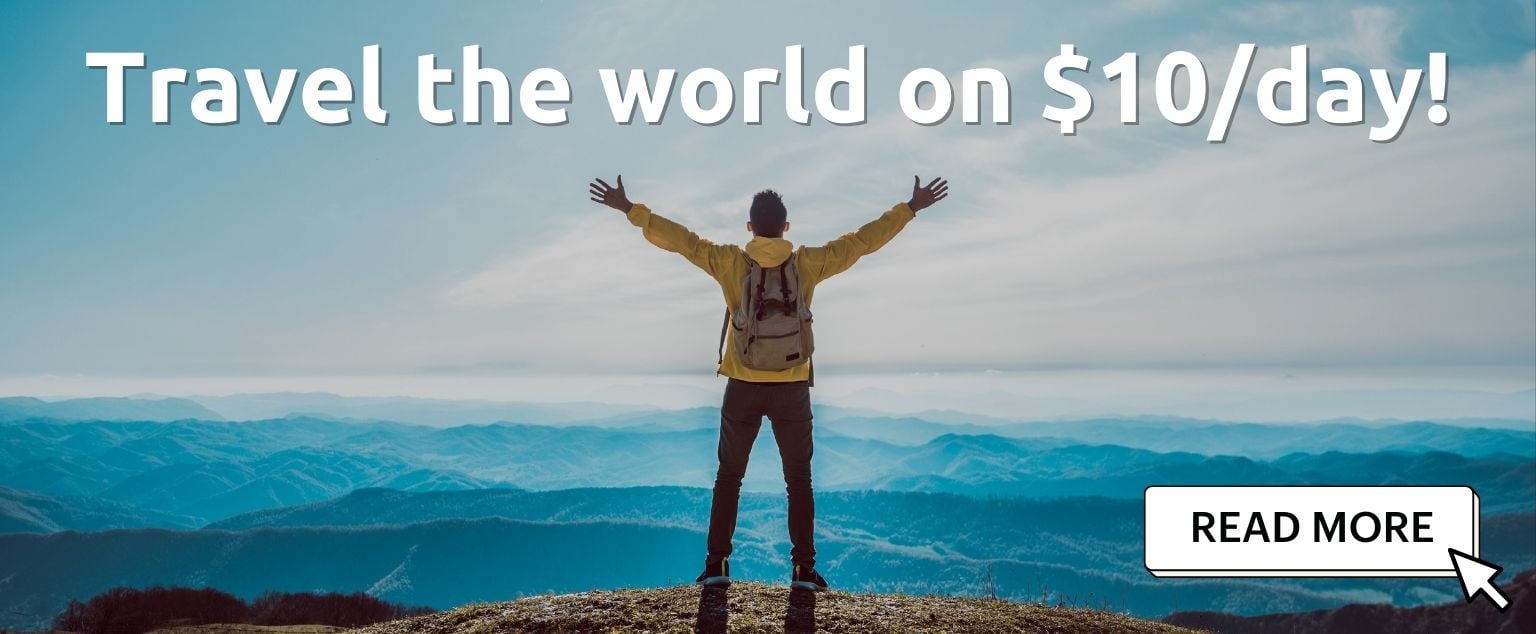 And for transparency's sake, please know that some of the links in our content are affiliate links. That means that if you book your accommodation, buy your gear, or sort your insurance through our link, we earn a small commission (at no extra cost to you). That said, we only link to the gear we trust and never recommend services we don't believe are up to scratch. Again, thank you!