Bilbao is an industrial port city set near the lush mountains of the Basque country – in fact, it's the capital of the Basque Autonomous Region. And whilst it may be industrial, this city features a whole load of sights, from its storied old town to the ever cultural Guggenheim, there's a whole lot to do in this big coastal city.
But choosing a place to stay in Bilbao isn't always easy. Are you here to party? Learn about the culture? Wander around its historical streets? And are there even hostels for backpackers here?
Don't worry! We've made it very easy for you thanks to our handy list of the best hostels in Bilbao – now finding the hostel that's right for you will be a piece of cake.
So let's have a look and see what hostels there are on offer in the Basque capital!
Quick answer: The Best Hostels in Bilbao
Best Hostels in Bilbao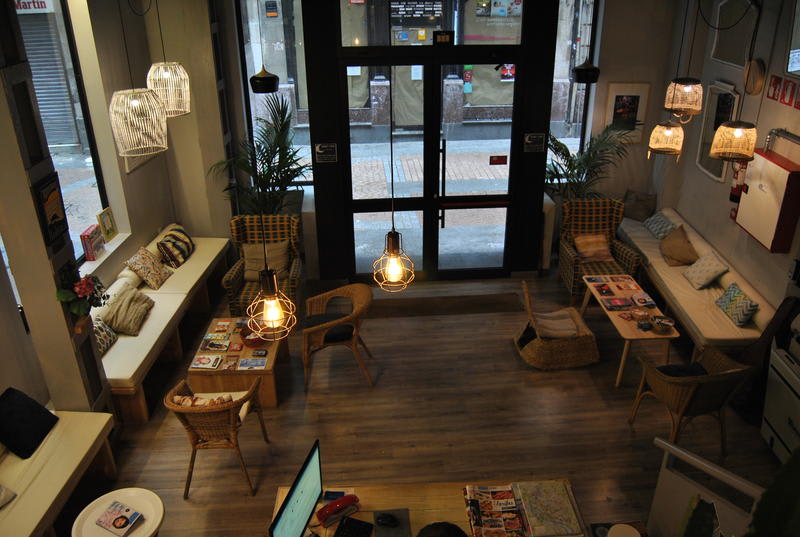 $$
Free Breakfast
Luggage Storage
Air Con
This Bilbao backpackers hostel is set close to the banks of the river and pretty much right in the middle of the old town. You know what that means – walking around charming, Instagrammable streets whilst hitting up some awesome historical sights.
It's a great hostel for public transport as the metro is a mere 5 min walk away. There's also a free breakfast here, and a very cool terrace on the roof. An all-round cosy and well-maintained place (like hanging out in a cool cafe with beds), it's the best overall hostel in Bilbao.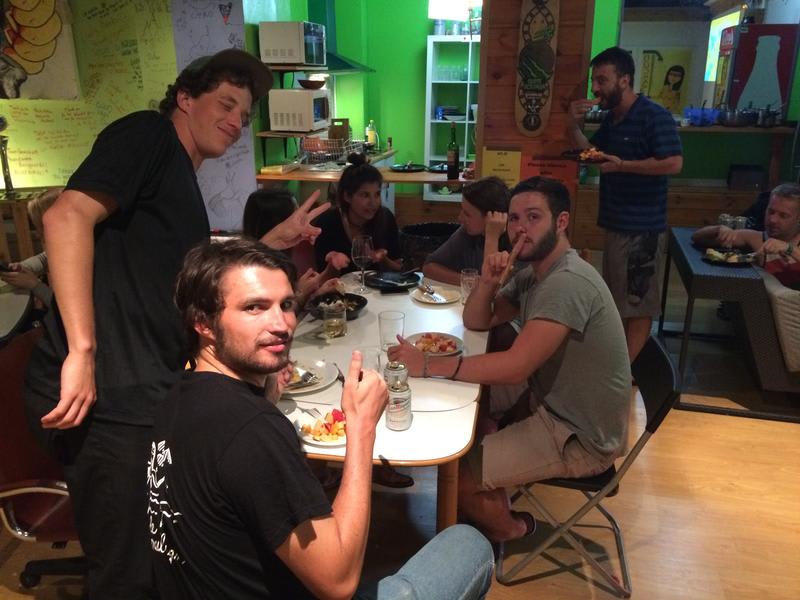 Surrounded by bars and restaurants, this is our top pick for the best party hostel in Bilbao. It might not be the centre of crunk itself, but there's a fun and friendly vibe at this place, one that's good for making drinking buddies to hit the town with.
This Bilbao backpackers hostel (or should we say surfbackpackers) also features a free breakfast in the morning to help with that hangover. Helpful staff are pretty much the glue of this place, as usual, helping to create its sociable atmosphere. Bring earplugs.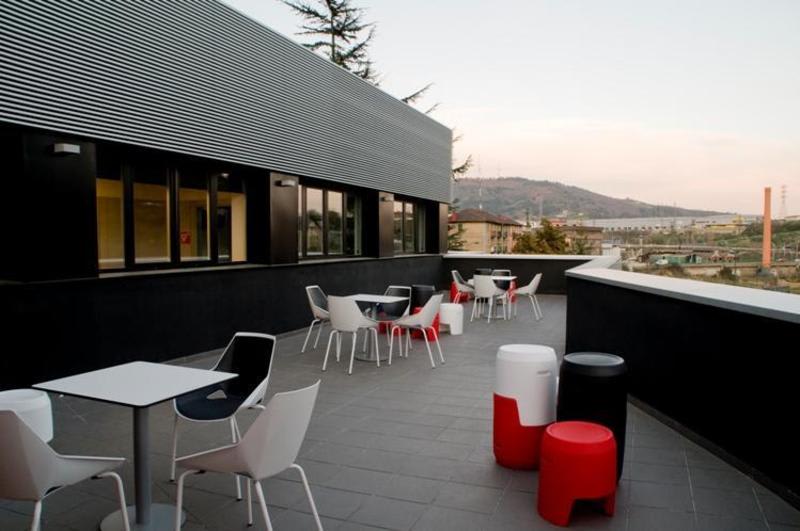 $$
Free Breakfast
Cafe
Disabled Facilities
This is the kinda place you can arrive at and feel totally comfortable literally right away. The staff welcome you into the vibrant atmosphere and tell you all about things to do in Bilbao – always handy.
Really well run (i.e. security is taken seriously), this recommended hostel in Bilbao is also really clean and features some super big and very comfy beds. Massive common areas – none of that 'cosy' stuff – plus the ultra nice staff, make it the best hostel for solo travellers in Bilbao.
Best Cheap Hostel in Bilbao – Pil Pil Hostel
$
Free Breakfast
Cable TV
Cafe
Offering up great value for money this budget hostel in Bilbao has a load of perks going for it: free breakfast, close to the bus station (and the centre of town, too), and there's a communal kitchen so you can make some of your backpacking specialities.
It's one of the cheapest places in town, so it's not exactly luxurious but it's run by young, fun people who want everyone to have a good trip to their city. Easily the best cheap hostel in Bilbao – possibly for the room rates alone.
Best Hostel for Couples in Bilbao – Poshtel Bilbao
$$$
Foosball
Bicycle Hire
Bar
Fancy a little break with your partner? Then you should definitely stay in this cool Bilbao hostel, with vintage style shabby chic common rooms – complete with leather sofas and indoor plants, all that Insta-friendly stuff. Bike seats for stools, inexplicably.
Private bedrooms if you want 'em – they're pretty decent. But this is the best hostel for couples in Bilbao because it just feels like a little city escape. It's not about group activities here, just having a stylish place to stay and hang out while you explore.
Best Hostel for Digital Nomads in Bilbao – B Cool Bilbao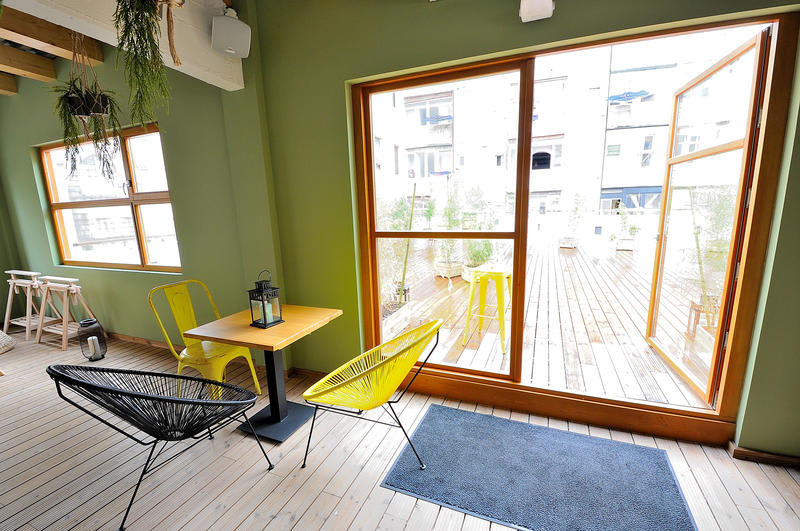 $$$
24 Hour Reception
Luggage Storage
Bar
B Cool. Yep. That's the name alright. But you CAN actually feel pretty cool at this best hostel for digital nomads in Bilbao. Nice tiles, shiny surfaces, wooden tables, generally stylish decor that makes it feel like staying in a shared working space… but with beds.
There's also a cafe here so when you're done blasting out a few articles or PR emails or whatever is you do on that laptop, you can take a break and enjoy some seriously tasty local food. Friendly staff make it so you don't go stir crazy, too. The surrounding area is multicultural and makes for an interesting, untouristed wander around.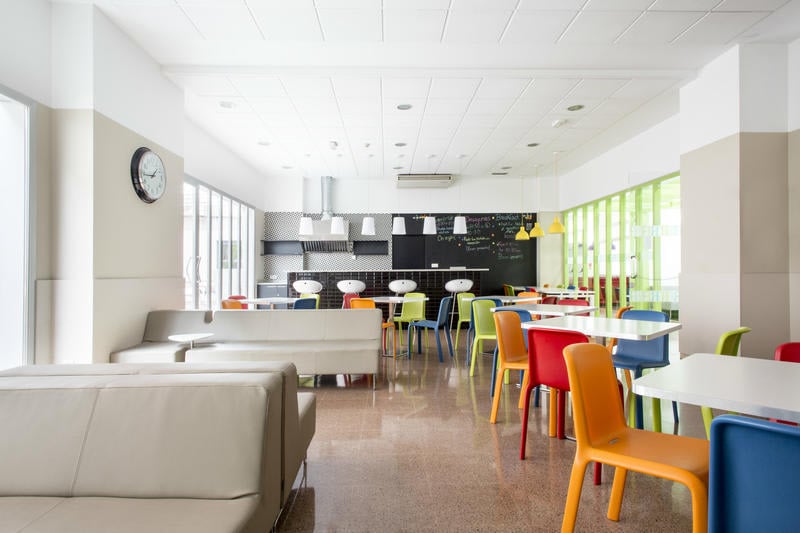 $
PlayStation
Fitness Centre
Wheelchair Friendly
The Bilbao branch of YHA this place is surprisingly chic, one of the coolest hostels in Bilbao – almost like a boutique hotel. Seriously, like, the private rooms here are in a palette of muted grey and are very design-y.
It's all very minimal, but young and fun, so it definitely feels like the best hostel with a private room in Bilbao. The lounge is also a pretty chill place to hang out. Some of the private rooms even come with kitchenettes and en-suite bathrooms for that extra luxurious touch.
Things DO go missing sometimes…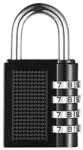 Psst! Heading to a hostel? Don't forget to pack a padlock! It's well worth having one so you can secure your locker and protect your stuff!
More Best Hostels In Bilbao
Want to stay in the party district or maybe somewhere more laidback? Decide on where to stay in Bilbao before booking your hostel.
$$
Free Breakfast
Laundry Facilities
Outdoor Terrace
10 mins away from the city in a residential area, this t0p hostel in Bilbao is a super clean place to stay. The staff are also nice here, which makes a big difference, and is great if you're by yourself. Nothing worse than not feeling welcome, right?
This Bilbao backpackers hostel is REALLY near the Guggenheim, so if you're into museums and stuff like that you'll love staying here. One extra good thing about this place is that it's been made accessible for people with disabilities, which aren't always easy to find.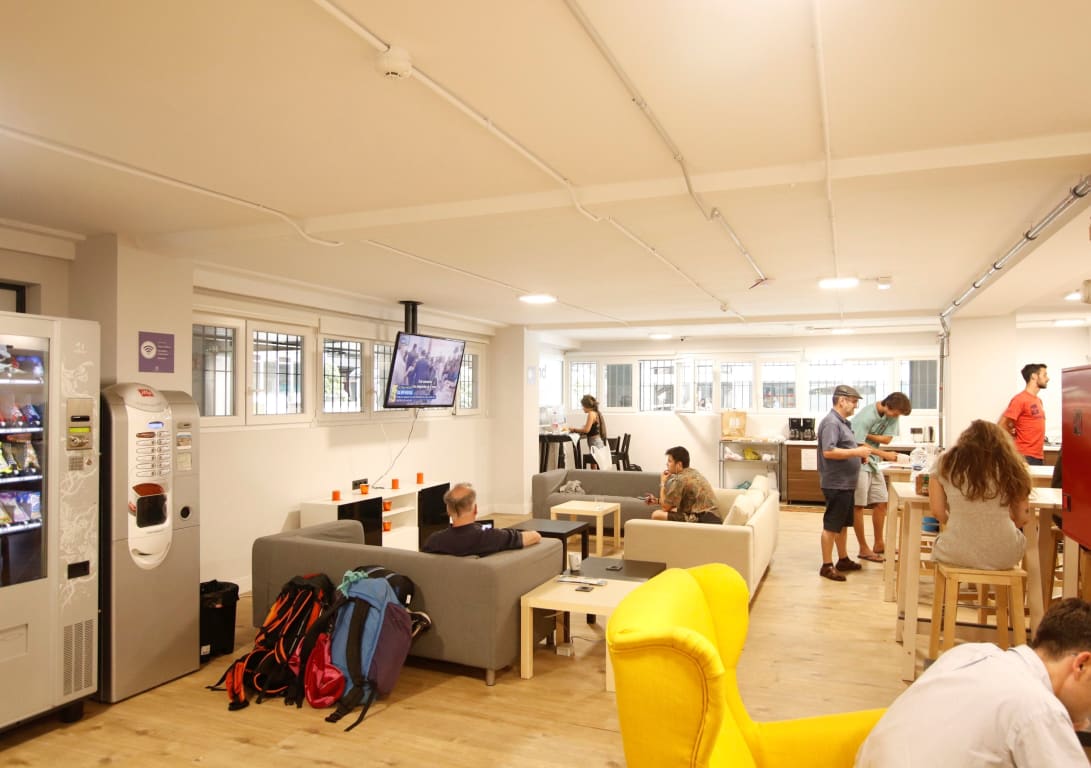 $
Air Con
24 Hour Reception
Laundry Facilities
A basic stay in the city, sure, but this Bilbao backpackers hostel features rooms with en-suite bathrooms that are cleaned daily. So at least there's that. Really big common rooms make it a good place to be able to spread yourself around. Good if you don't like small spaces, we guess.
The dorm rooms here might lack a bit of… pizzazz, but they're well looked after – and these are really spacious too. So you can probably spread all of your belongs out over the floor with room enough for everyone else to do the same as well. Cheap, too.
$
Free Breakfast
Bar
Book Exchange
Funky and full of colour, this modern place is packed full of Bilbao memorabilia, like some sort of shrine to the city. Paintings, books, old adverts – it's all here, like an Aladdin's cave of everything Bilbao. You might like that, you might not, but at least it's got character.
This top hostel in Bilbao is located in the old town, which means getting around the heritage sights of the area is easy. And the metro station is also nearby, so when you've had enough old town you can get to another part of Bilbao with ease.
The Best Travel Backpack?!
Pssssst! Not picked the perfect travel backpack yet? The Broke Backpacker team has tried out over thirty backpacks this year! Our favourite carry on backpack is the Nomatic Travel Bag.
Read our full review!
What to Pack for your Bilbao Hostel
We don't often travel without these essentials.
1. Active Roots Toiletry Bag: The Active Roots Toiletry bag keeps all of your bathroom essential items organized instead of flowing around your backpack. Having everything handy and accessible in one water-resistant bag is a bathroom lifesaver. This toiletry bag also helps from being that embarrassed person walking back to the dorm room, in a towel, to grab forgotten shampoo.
2. Power Bank: Everyone knows the mini heart attack when your phone is about to run out of power. Surviving long bus rides without charging stations can be agonizing, which is why every backpacker should have this Anker Power Bank. You can charge your phone up to 5 times, or plug in two devices simultaneously. With high-speed charging and enough power to keep you going for days, you can conquer even the biggest adventures without a problem.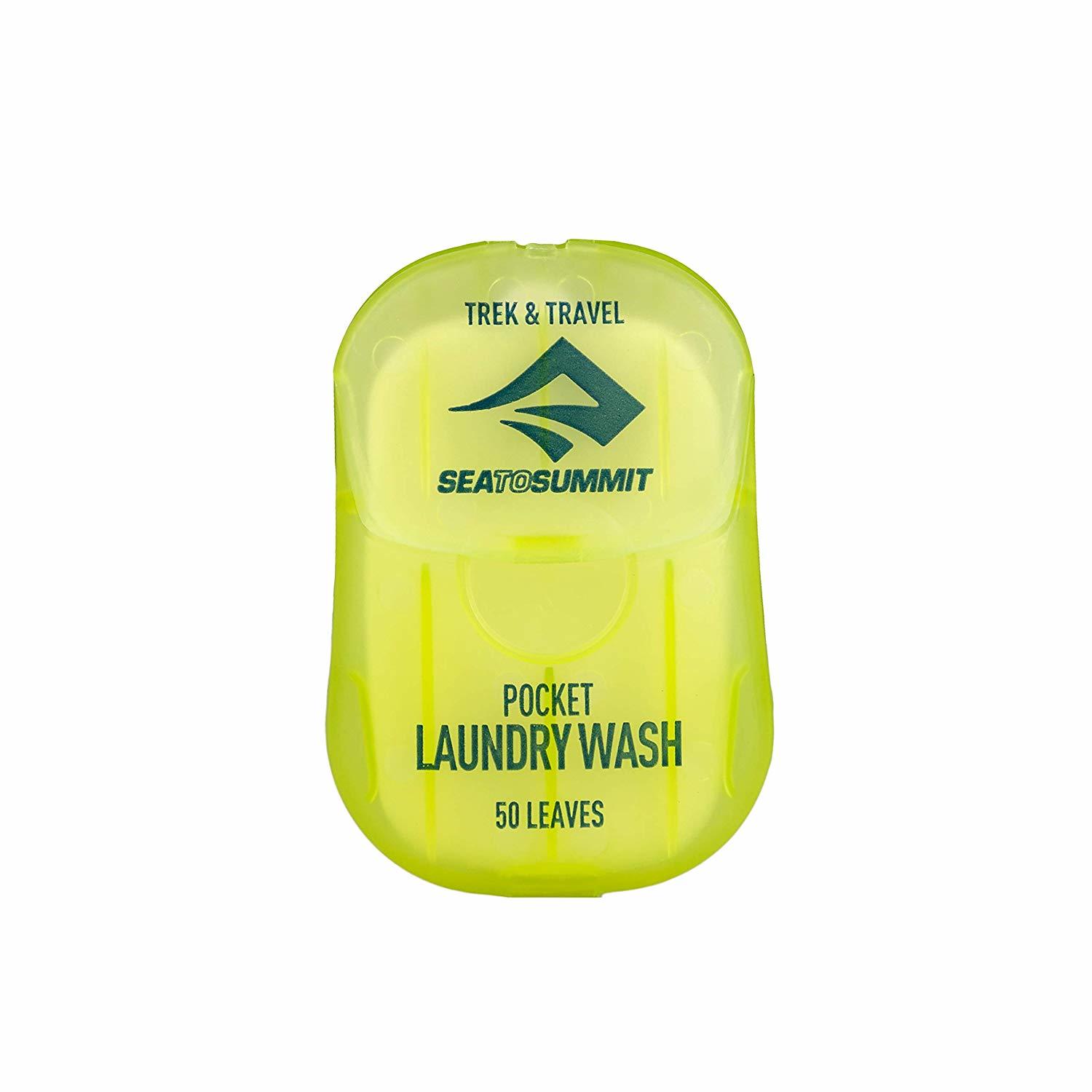 3. Sea to Summit Travel Soap: The Sea to Summit multipurpose soap leaves are the perfect hygiene travel companion. The individual, Leave-no-Trace-certified strips are great for keeping your hands clean before you eat in that dodgy but delicious restaurant. There are also little strip packs for laundry, shampoo and shaving.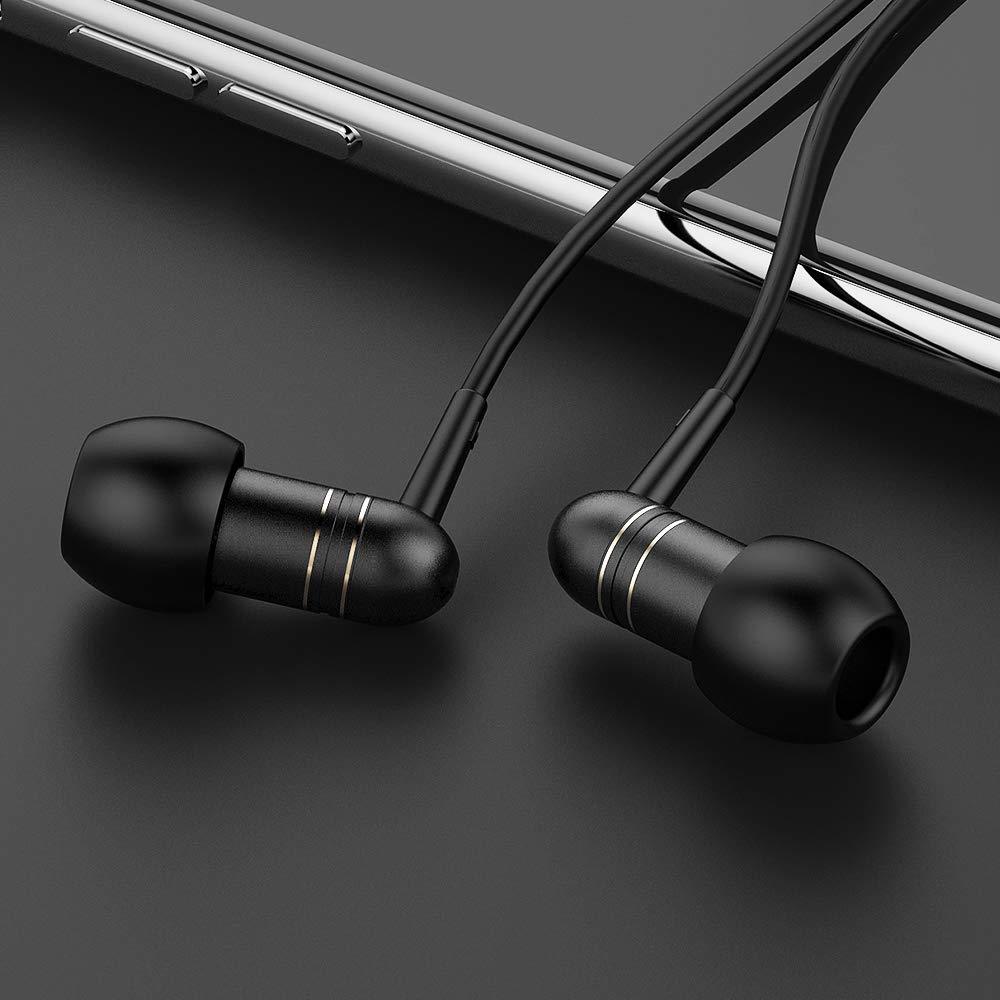 4. Noise-Cancelling Earbuds: These simple earbuds will help you out. Keeping out most of the surrounding sounds, you can either choose to listen to some relaxing music or no sound at all while falling asleep. This can be a life-saver in some unexpected party hostels. Make sure you're well-rested for the next adventures!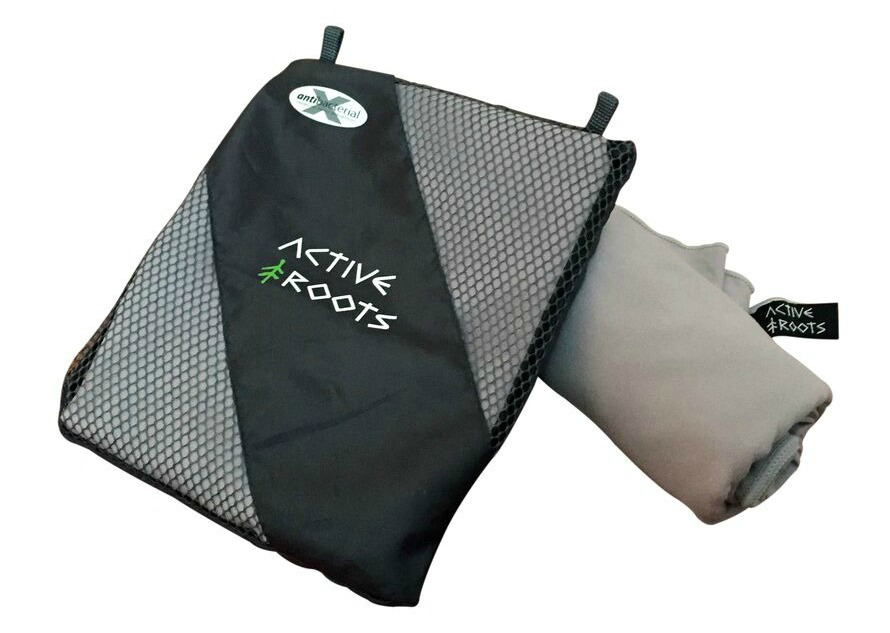 5. Active Roots Microfiber Towel: Quick-drying, lightweight, super soft and compact – the Active Roots Microfiber Towel is essential for every backpacker. No need to use the scabby towels your hostel may or may not provide! Use it for drying off, as a yoga towel or even as a picnic blanket – the options don't stop here. Made of antibacterial material, you don't have to worry about your towel starting to smell unpleasant either after lots of use.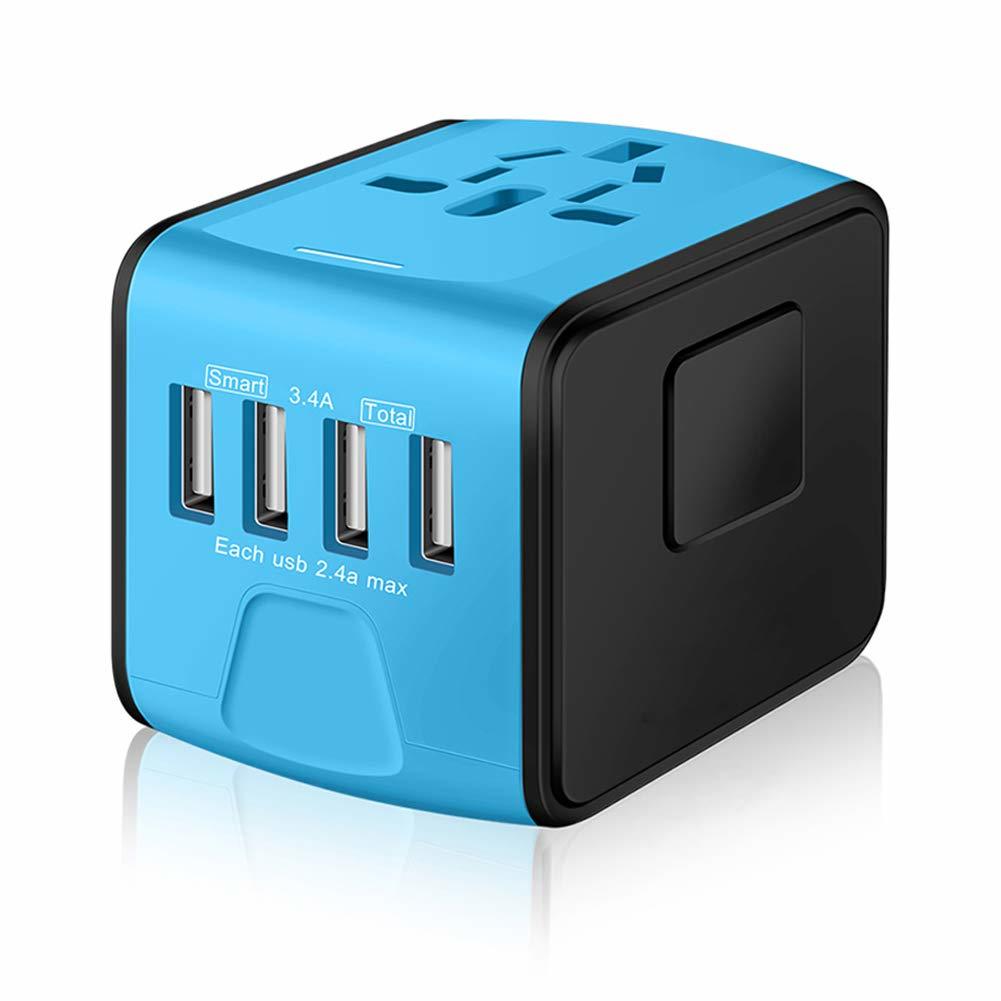 6. Universal Travel Adapter: Not every country has the same electrical plug style, so carry along a universal travel adapter. You'll want one that covers varying voltage levels, has protection from power surges, a fried laptop is not fun, and enough ports so you don't have to spend all day individually charging your devices.
Why you should travel to Bilbao
So there you have it, our selection of the best hostels in Bilbao.
From the cheap and cool, to the more expensive and cool… yep, many of this city's hostels are pretty stylish. Which suits anyone with an eye for design!
And surprisingly, there's actually a few options here for disabled travellers. Finding hostels that can accommodate you, or with wheelchair access, isn't exactly what we'd call easy.
If you can't choose from the top hostels in Bilbao then don't you worry.
We'd just say go for Quartier Bilbao Hostel! That's our choice for the best overall hostel in Bilbao and a great all-round option for most people!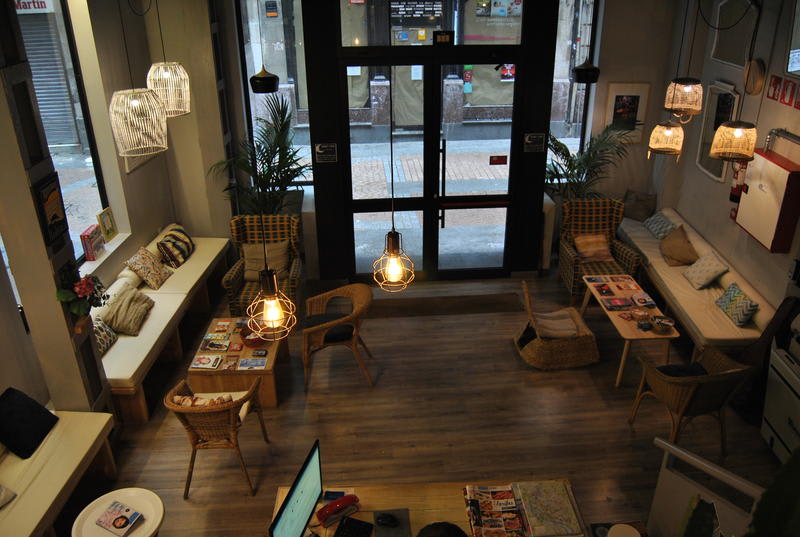 Travel Safety Tips for Bilbao
Don't forget to sort your travel insurance! We've put together a roundup of the best travel insurance for backpackers – check it out here, or if you're low on time, get a quote from World Nomads now, our favourite travel insurance provider.
Over to you
By now I hope our epic guide to the best hostels in Bilbao has helped you choose the perfect hostel for your adventure!
If you think we've missed anything or have any further thoughts, hit us up in the comments!
Yay for transparency! Some of the links in this post are affiliate links. This means that if you book your accommodation through the site, The Broke Backpacker will earn a small commission at no extra cost to you. Your support helps keep the site going.