Ah, Spain! Where do I even start? It's the world's second most visited country and it's easy to see why. There's more to see and do here than gorge on tapas and learn to flamenco. Spain has some of the most beautiful beaches in Europe, exceptional historic architecture, world-class museums, and fabulous food!
Madrid may be the capital, but there's so much more than fashion week and bull running. Barcelona is an urban metropolis with world-famous Gaudi buildings, the Spanish Riviera has unforgettable landscapes, and we've all been offered a weekend of partying in Malaga at least once in our life.
With so much fun to be had, staying in a hotel in Spain just won't cut the biscuit. You need somewhere cool, vibrant and centrally located.
Enter stage left, Airbnb.
Airbnbs in Spain are as varied as the landscape, catering to all types of travelers and budgets. Yes, the choices of Spain Airbnbs can be overwhelming, but don't worry because I found 15 of the most unbelievable accommodations in the country.
So when you're ready, let's take a look…
Quick Answer: These are the Top 5 Airbnbs in Spain
Overall Best Value Airbnb in Spain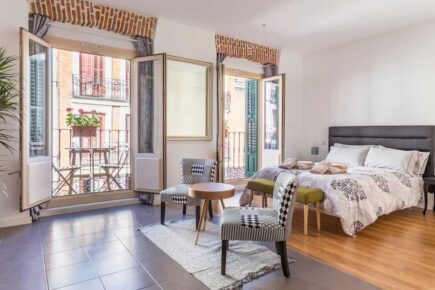 Overall Best Value Airbnb in Spain
Loft with private balcony and backyard
> $
> 2 Guests
> Close to supermarket
> Magnificent city skyline views
Best Budget Airbnb in Spain
Best Budget Airbnb in Spain
Apartment in front of Alhambra
> $
> 2 Guests
> Near airport
> Close to downtown
Best Airbnb for Couples in Spain
Best Airbnb for Couples in Spain
Penthouse in Seville with Jacuzzi
> $$
> 2 Guests
> Terrace solarium
> Near Seville Airport
Best Airbnb for Families in Spain
Best Airbnb for Families in Spain
Villa in Oyambre Nature Reserve
> $$
> 9 Guests
> Backyard
> Beach access
Over the Top Luxury Airbnb in Spain
Over the Top Luxury Airbnb in Spain
Beachfront villa with Jacuzzi and gym
> $$$$
> 8 Guests
> Sauna
> Panoramic views of the ocean

Unlock Our GREATEST Travel Secrets!
Sign up for our newsletter and get the best travel tips delivered right to your inbox.
What to Expect from Airbnbs in Spain
Spain has some of the most interesting accommodations. It's an eclectic mix of cabins and farmhouses in quiet countryside locations, and jazzed-up apartments in vibrant cities. You can even find treehouses adjacent to nature parks, and medieval castles. What an array!
If you're backpacking Spain, you'll be pleased to hear that private rooms can be just as affordable as hostels. That being said, most apartments are expensive in cosmopolitan cities such as Madrid and Barcelona so do keep this in mind when choosing where to stay.
If you want somewhere more secluded and remote, you'll find this on Airbnb. If you want to be in the heart of the hustle and bustle, you'll also find this too. No matter what you're looking for, you'll find the perfect place to stay in Spain on the platform.
The best thing about Airbnbs in Spain is they are usually in prime locations and walkable to major attractions. If you need to travel, public transportation is usually nearby most properties, or they at least come with parking.
There are many different types of property you can rent, so before you start booking, let's take a look at some of the most common property types.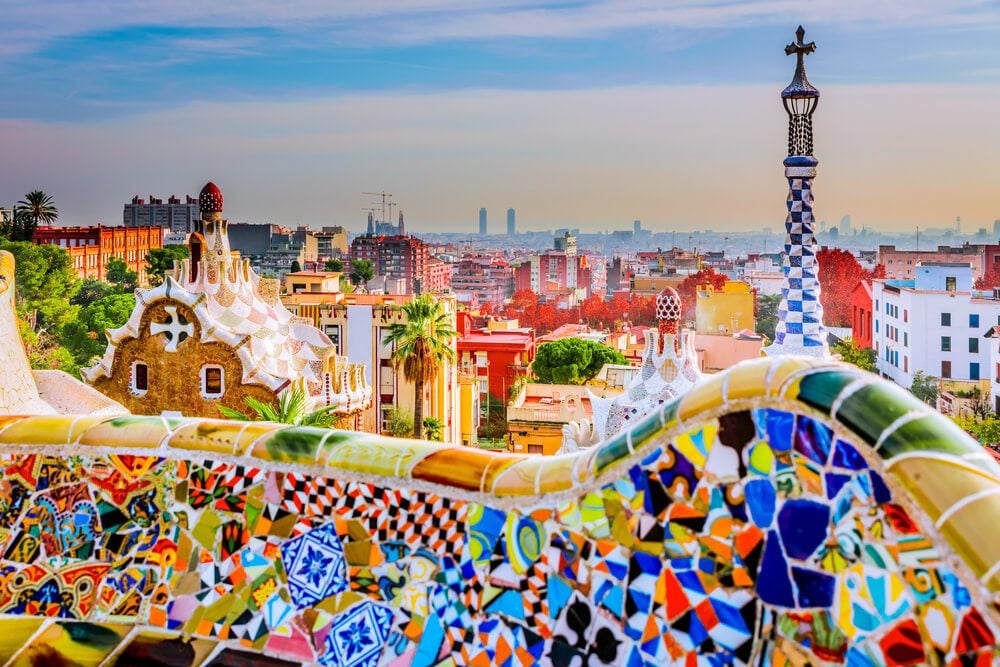 Apartments
Found in major cities all over the country, apartments are an excellent choice for those who want to have a private space, but still be able to interact with other guests in common areas. Apartments can be just a room or an entire rental unit, but either way, you can meet other travellers and locals around shared facilities such as the pool or the gym.
Since apartments come in all sizes, they can be suitable for solo travellers all the way up to large families. Some are large enough to accommodate 10 guests, while others are cozy and perfect for couples traveling together.
Rural Houses
Rural houses or casas de pages, as they are known in Catalunya, are a favourite type of vacation rental of Spanish holidaymakers. These accommodations are varied and come in many styles, including restored manor houses, cave dwellings, vineyards, and farm homes. Many come with pools and gardens too.
Aside from providing travelers with a comfortable place to stay, many places offer a host of interesting activities too such as fishing, hiking, and cycling. Since they are rural, they are more suited to those on a road trip or travelling with a car.
Villas
Luxury villas are located either in the countryside or along the coast. They are perfect for big groups who would like to split the cost or large families traveling together. The sprawling grounds, infinity pools, spacious living areas, and a host of other amenities provide a certain luxury that you cannot get with hotels or resorts.
The extras that come with villas probably give you a good idea of how much they might cost, but if you value convenience over cost, they are great options.
Why Stay in an Airbnb in Spain?
Why opt for Airbnbs when there are hotels? Pfftt. Do you even have to ask! Here are just a few reasons why you might like Airbnbs more.
Affordability: Even if you don't have money to burn, Airbnbs in Spain are mostly cheaper than hotels and just as convenient.
Unique properties: Why settle for hotel rooms with monotonous and repetitious designs when you can do something better. Stay in a medieval castle in Spain instead.
Last-Minute Booking: Although I don't recommend flying to your destination without booking accommodations, Airbnb will let you know which properties are available for a last-minute booking.
Privacy: You don't even need to meet your guests to be able to get into the Airbnb because some properties have a self-check-in.
Airbnb Experiences: There are endless places to visit in Spain and I have chosen some of the most exciting activities for you that are hosted by locals.
Top 15 Airbnbs in Spain
Can you almost taste the tapas in your mouth? So can I! But first, let's look at the top 15 Airbnbs in Spain!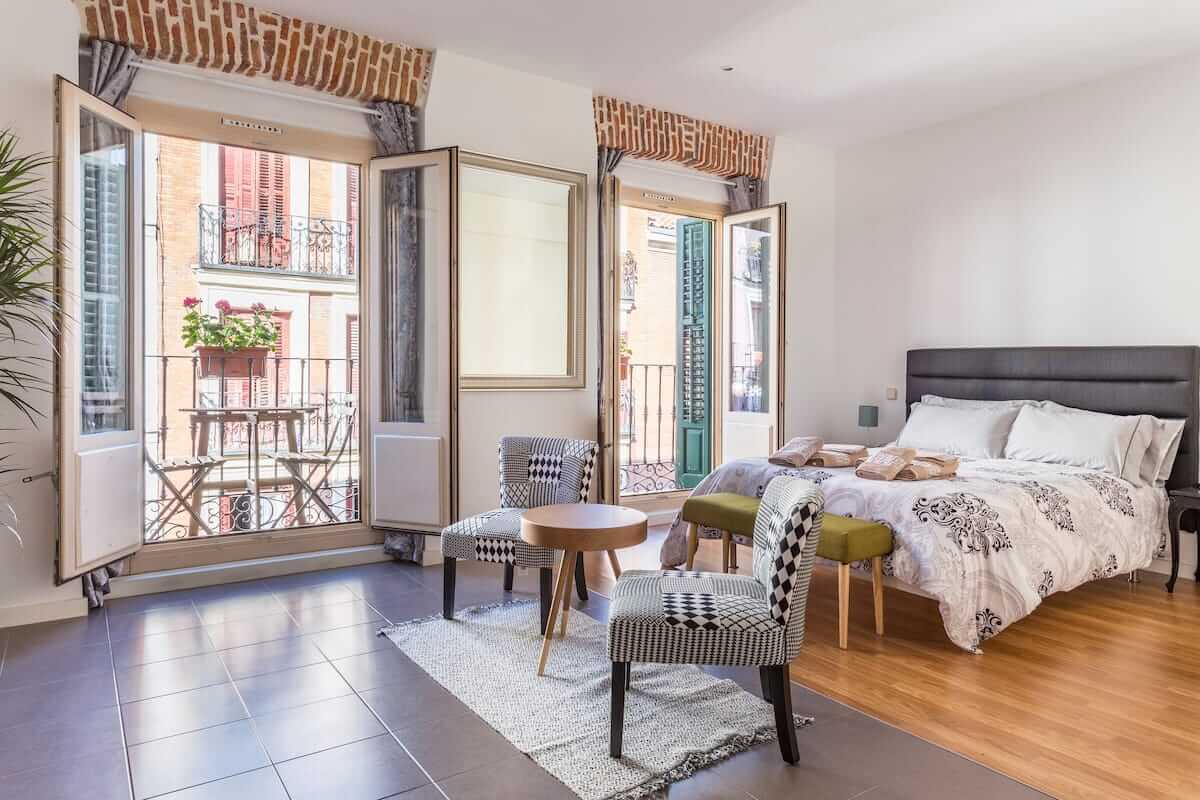 2 Guests
Magnificent city skyline views
This loft studio in the heart of Madrid means you'll always be in the thick of the action. Located in the Lavapies District, an important multicultural district is a melting pot of cultures and traditions. The 24-hour supermarket is just a stone's throw away and the loft is close to Plaza Mayor too. A plethora of bars, restaurants, museums, and terraces can be reached in a few minutes on foot.
One of the loft's best features is the balcony which boasts beautiful city skyline views. It's the perfect place for a morning coffee or afternoon snacks.
The kitchen is equipped for the preparation of simple meals but if you don't feel like cooking, there are plenty of places nearby where you can indulge in Spanish cuisine to your heart's content. And if you want to bring your fur baby along, this Airbnb is pet friendly.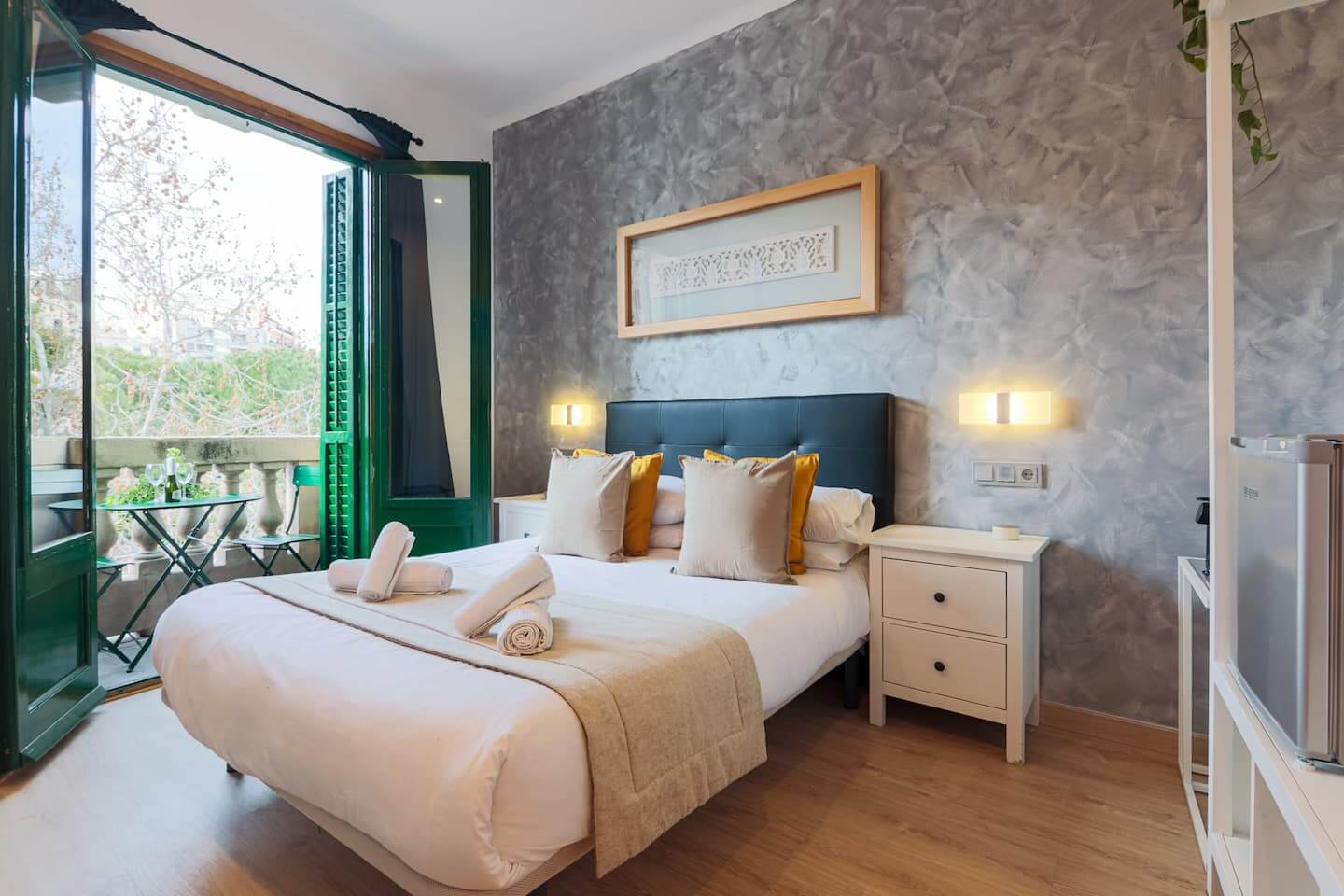 This private suite in Barcelona is perfect for anyone who needs to work while traveling. Not only does it have fast Wi-Fi, but it also comes with a spacious office area where you can set up your laptop comfortably. Wake up in the morning and enjoy a nice cup of joe while checking out the views of the Sagrada Familia from the balcony.
The kitchen is a shared space, but it is large enough to share and comes equipped with all the appliances and cookware you need. Guests may keep their groceries inside the fridge too.
Once you step out of the door, you'll find yourself in a quiet and safe neighborhood in Barcelona near the metro and bus stations. You are within walking distance of various tourist attractions too.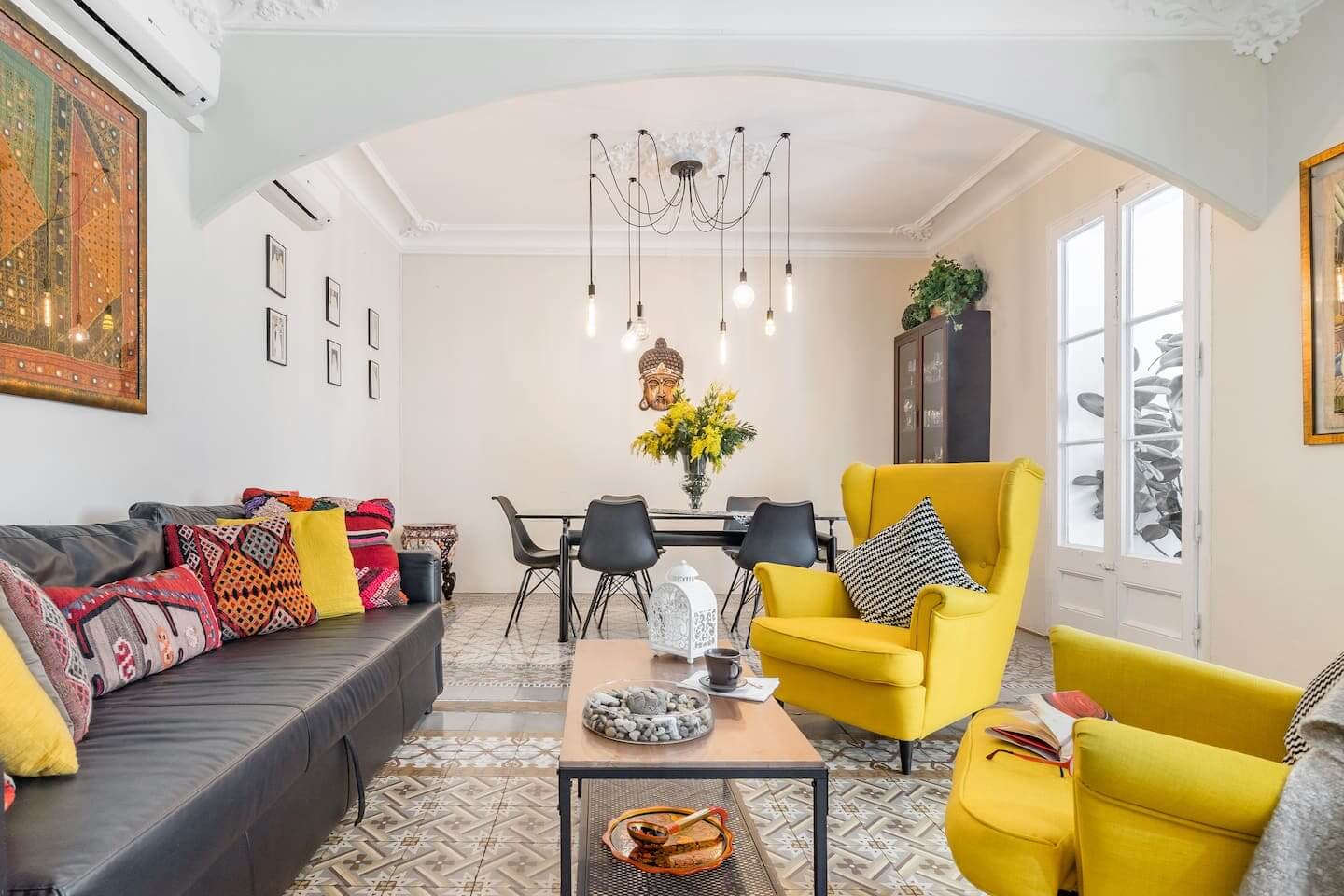 8 Guests
Close to restaurants
Located in an old building with wonderful architectural details, I'm not kidding when I say that every inch of this home is beautiful and the pictures don't even do it justice.
This lovely modernist apartment is near public transportation so getting around the neighborhood, and checking out the city's major attractions is easy and quick. Plus, the apartment is less than 18 minutes away from the airport too.
In addition, numerous restaurants are in the area so you need not worry should you not be up to the task of preparing your meals in the well-equipped kitchen. Fun, you say? Don't fret as several activities to do nearby such as bowling, skating, and theatres.
Is This the Best Backpack EVER???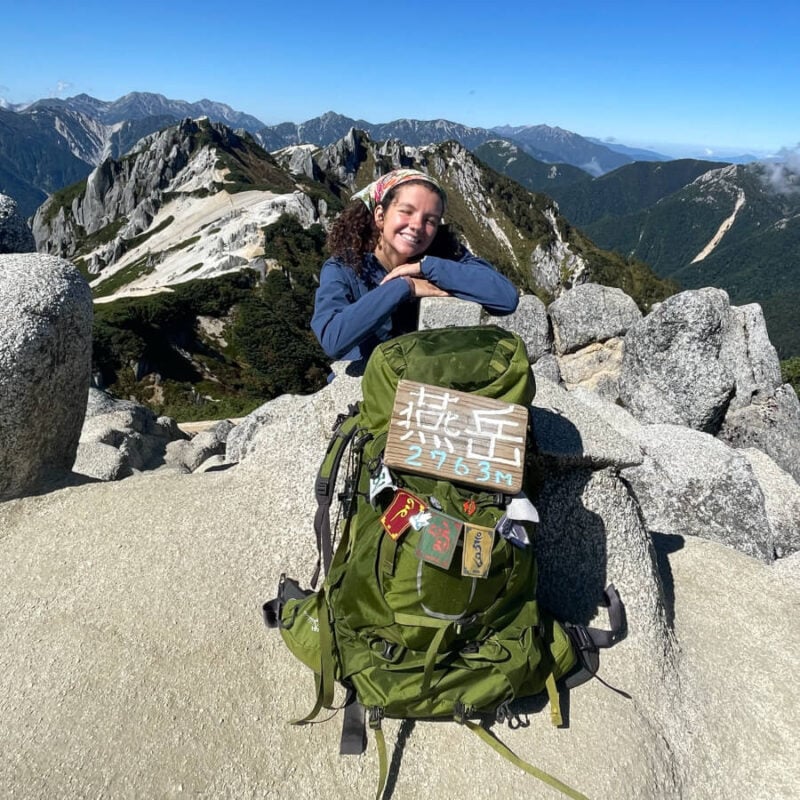 Over the Top Luxury Airbnb in San Sebastian | Beachfront Villa
8 Guests
Panoramic views of the ocean
Spoil yourself rotten in this opulent beachfront villa that boasts spectacular views of the Atlantic Ocean. It comes with its very own recreation area complete with a sauna, Jacuzzi, and gym. What more could you ask for?
Well, evenings are even more special when you can watch the magical sunset over the ocean, and all the bedrooms have access to the outdoor balconies so no matter where you are in the house, there's no reason to miss it.
The interiors open onto the terrace where you can have a barbecue or just take in the fresh ocean breeze. Visit the exotic tropical garden and have a look at the various shrubs and flowers or spend your day lounging by the pool and having an afternoon siesta while getting a tan.
2 Guests
Close to downtown
Located in an old Arabic neighborhood in Granada, this apartment is right in front of Alhambra so you can wake up every day with excellent views of the palaces, as well as the city.
The local market is close by where you can buy food and cook up a storm in your very own little kitchen. Open the windows for fresh air and watch the locals go about their business.
Sacramonte and Mirador de San Nicholas are within a five-minute walk and the Alhambra is a mere 17 minutes away. The home sits right next to the bus station, making exploration even more convenient for guests.
If you're in the area for a limited time, this is the best place to be. The property is less than 30 minutes away from Federico Garcia Lorca Granada Airport and is quite close to the downtown area.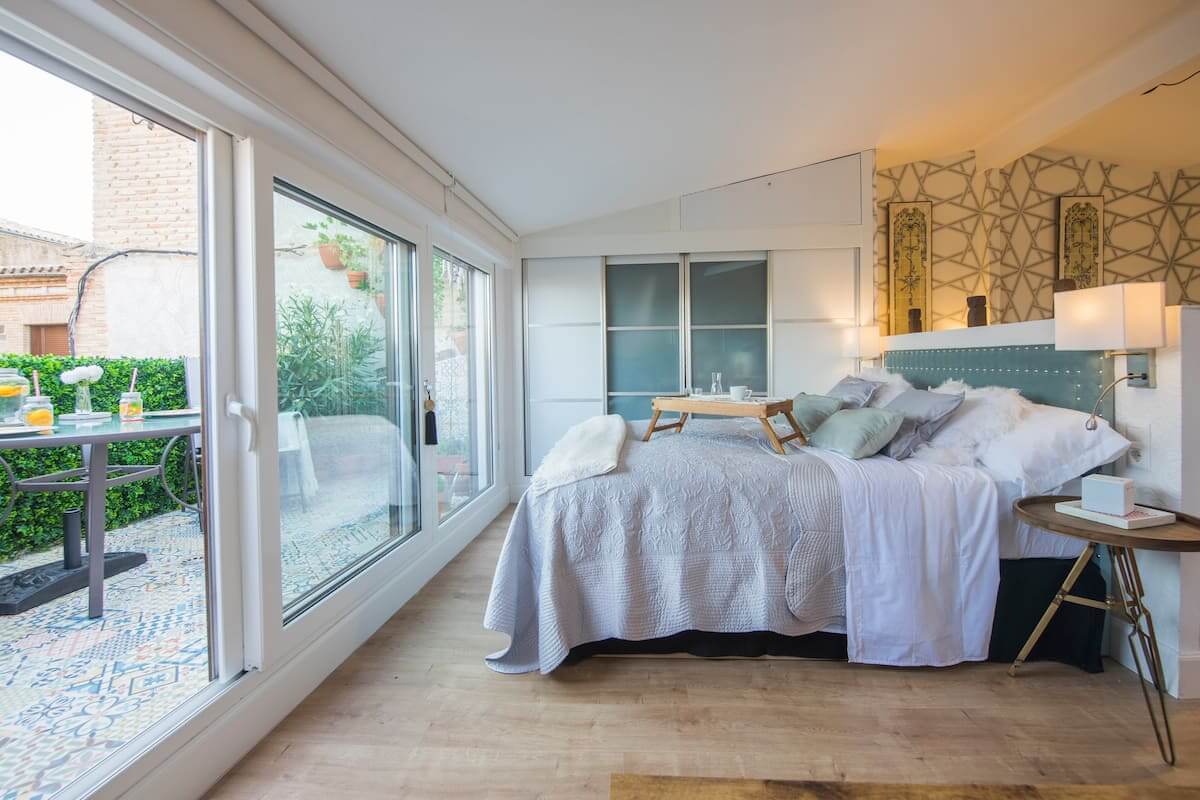 2 Guests
Laundry facilities
A chilled bottle awaits your arrival at this Toledo penthouse, and you can help yourself to the supply of teas and coffees too. You can take a nap to recharge yourself on the comfortable bed or start sightseeing right away.
After exploring the medieval city and its ancient buildings, sit down in one of the local restaurants and gobble up the world-famous marzipan. You've never truly been to Toledo if you haven't tried it.
Guests have access to the entire stylish apartment. The fully-equipped kitchen will make meal preparations easy and quick and the laundry facilities are all yours too. The terrace is a lovely place to have breakfast or afternoon snacks and it boasts beautiful views of Toledo.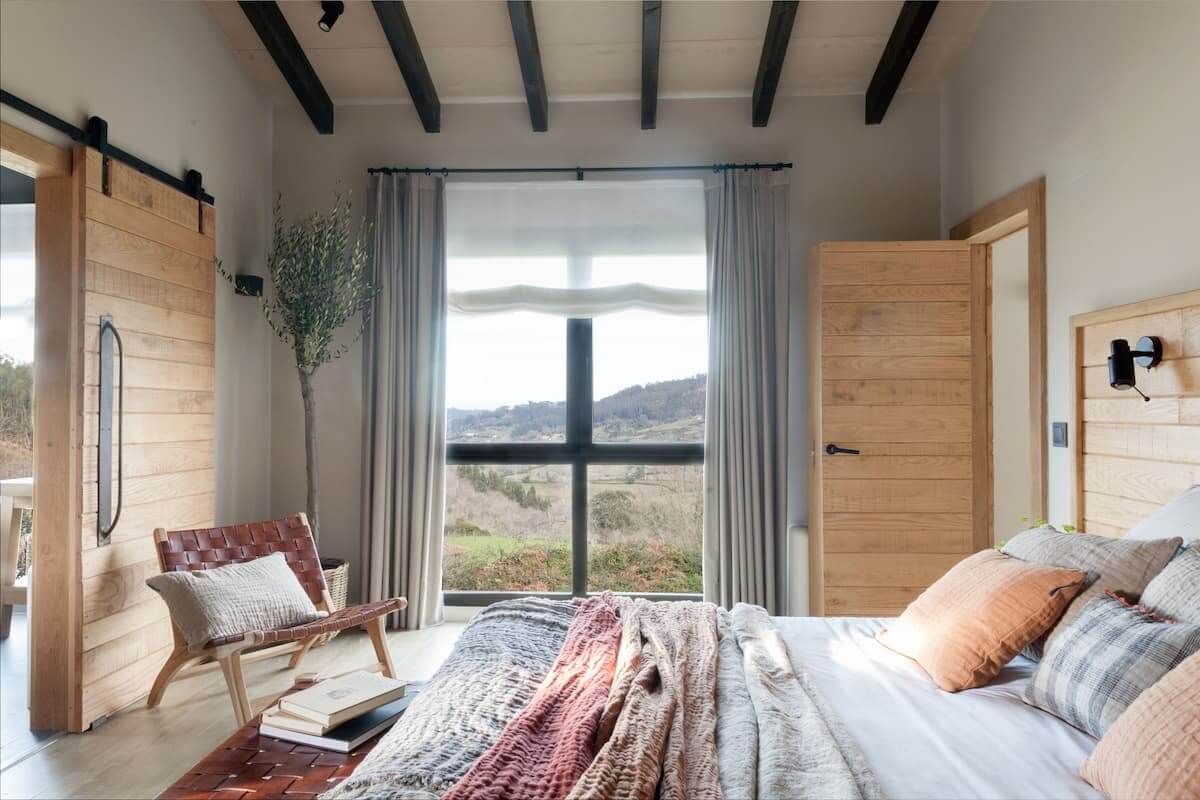 This serviced apartment is nothing short of fantastic and is every honeymooner's dream house. The huge glass windows let you enjoy the amazing views from anywhere in the home. The fireplace is just perfect for snuggling close to your loved one during cold evenings or you can also take your time soaking in the hot tub.
The terrace is the best spot for a hearty breakfast or late afternoon meals while enjoying the tranquility of the surroundings. You can fire up the grill and have some barbecue too. This serene retreat is close to Villaviciosa so you can easily drive there for some sightseeing.
2 Guests
Near Seville Airport
Bring the romance back into your relationship at this lovely apartment in Seville. The excellent facilities won't leave you wanting anything more.
Ask your hosts for the best restaurants and they will even be happy to book them for you. After a nice dinner, take a dip in the Jacuzzi with a bottle of prosecco close by. The terrace makes an excellent spot for enjoying a nice dinner too.
There is a terrace solarium on the roof of the building which is shared with the other guests, head up there if the weather is good and you'll see spectacular views of the city. The home is within easy reach of various museums and attractions and the airport is less than 20 minutes by car.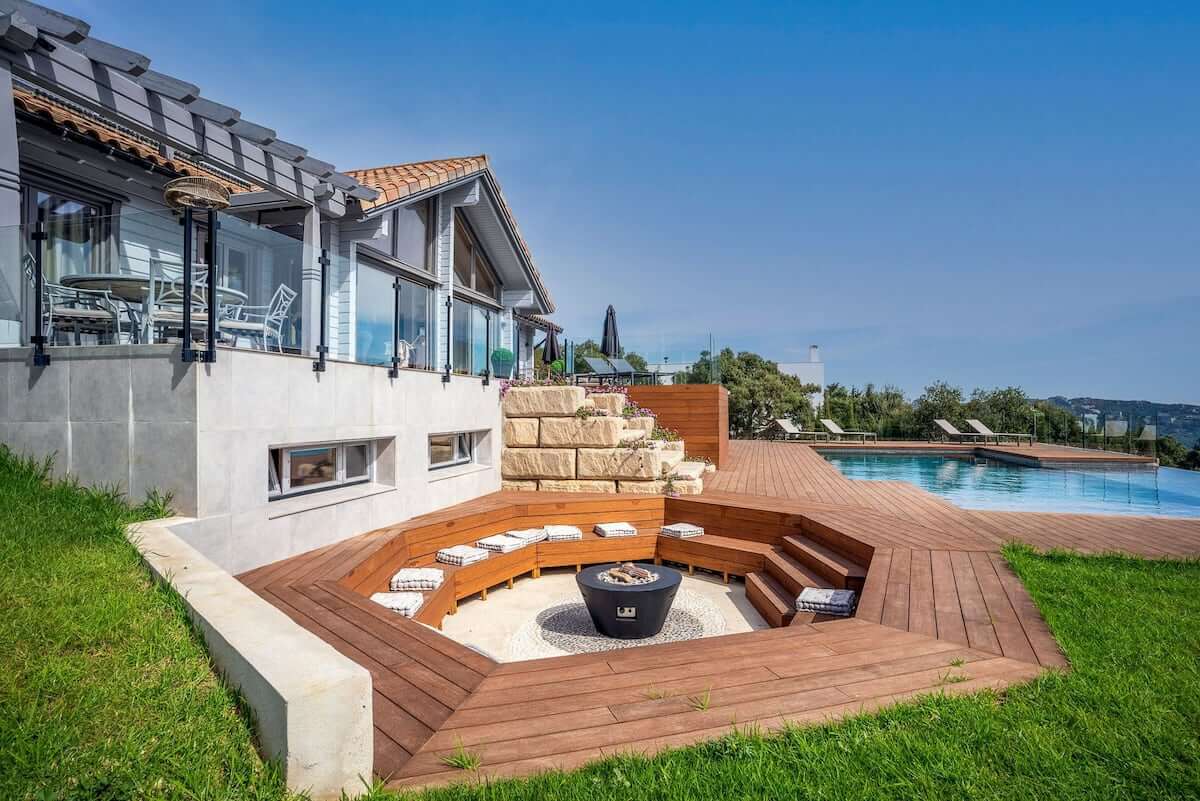 This villa is not only spacious, but it's also breathtaking and looks like it should be on the pages of home and living magazines. Located in the Parque Natural del Estrecho on the Strait of Gibraltar, this Scandinavian wooden chalet is surrounded by magnificent gardens and boasts incredible views of the Strait of Marocco.
The fully-equipped kitchen has everything you need to prepare meals, which are best enjoyed on the terrace that overlooks the infinity pool.
Fire up the BBQ grill on the deck and then relax in the hot tub or take a dip in the infinity pool. Out on the back is a hammock where you can lie and read a book. If you want to be where the action is, you'll be happy to know that the chalet is only 10 minutes away by car from the center of Tarifa.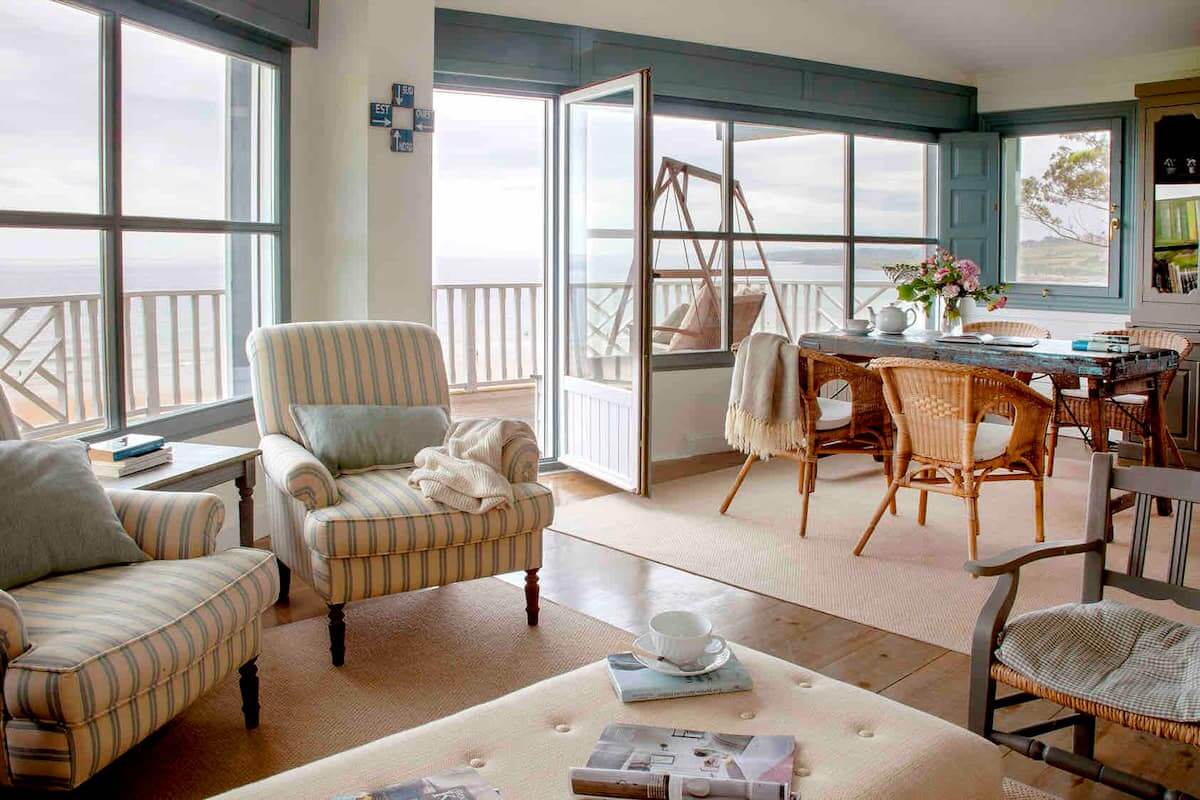 Just one look at this villa and you'll agree with me when I say that it's utterly magical. Set in a stunningly gorgeous location, you and your family will love staying here where there's plenty of room for the little ones to run around in. It comes with about 10,000 square meters of private garden and beach access.
I can say so many great things about this home but on top of the list are the stunning views of the Picos de Europa mountains and the Bay of Biscay.
The large living room has a fireplace, the ideal cozy spot for the family to gather in during the evenings while telling stories. The well-equipped kitchen is more than capable when it comes to preparing meals for the whole family.
The spacious outdoor decks are perfect for just lounging around and as play areas for the kids, but if you're up for some action, there's a local school nearby where the whole family can learn to surf.
Only in Barcelona for a few days? Don't worry, you'll have more than sufficient time to visit all the major attractions as a handful of them are near this centrally-located apartment. It has everything you need for a comfortable stay and has the delicate balance between being near tourist spots and yet also in a quiet neighborhood.
To emphasize, Las Ramblas, the Cathedral, and Plaza Catalunya are all less than 10 minutes' walk away and it won't take you more than 20 minutes to drive to the airport. You are right next door to a bakery so should you find yourself in want of something to nibble on, you can quickly get delicious and freshly-baked bread.
Stay in this home for a few days and you'll be the most relaxed ever after your vacation. Situated on the rolling hills and surrounded by nature, this home has beautiful views of San Salvador mountain and is the perfect place to disconnect from the demands of the urban jungle.
The terraces are perfect for spending quiet evenings with your loved ones and witnessing the majestic sunset together.
Step into the hot tub for a relaxing time, lie on the loungers to perfect your tan, or practice your strokes in the swimming pool, we'll leave it up to you. Fire up the grill on the deck and throw on meat and vegetables for the perfect meal after spending some time at the nearby beaches.
2 Guests
Easily accessible
What people love most about this apartment is its location and I couldn't agree more. Aside from being near countless bars, restaurants, and clubs, it's within easy reach of some of Madrid's tourist attractions, such as Praso Museum, Caixa Forum, Plaza Mayor, Plaza Sol, and Reina Sofia.
Madrid is a walkable city but the apartment is easily accessible from the Atocha train station if you don't wish to walk and want to get around fast and easy. It's a great base to explore the city.
Head out to the terrace in the morning with a fresh cup of joe and watch as Madrid wakes up from its slumber. It's a great spot for snacks and people-watching too. Gorge yourself with tapas in one of the many bars nearby before partying the night away and come home to a comfortable and safe apartment after painting the town red.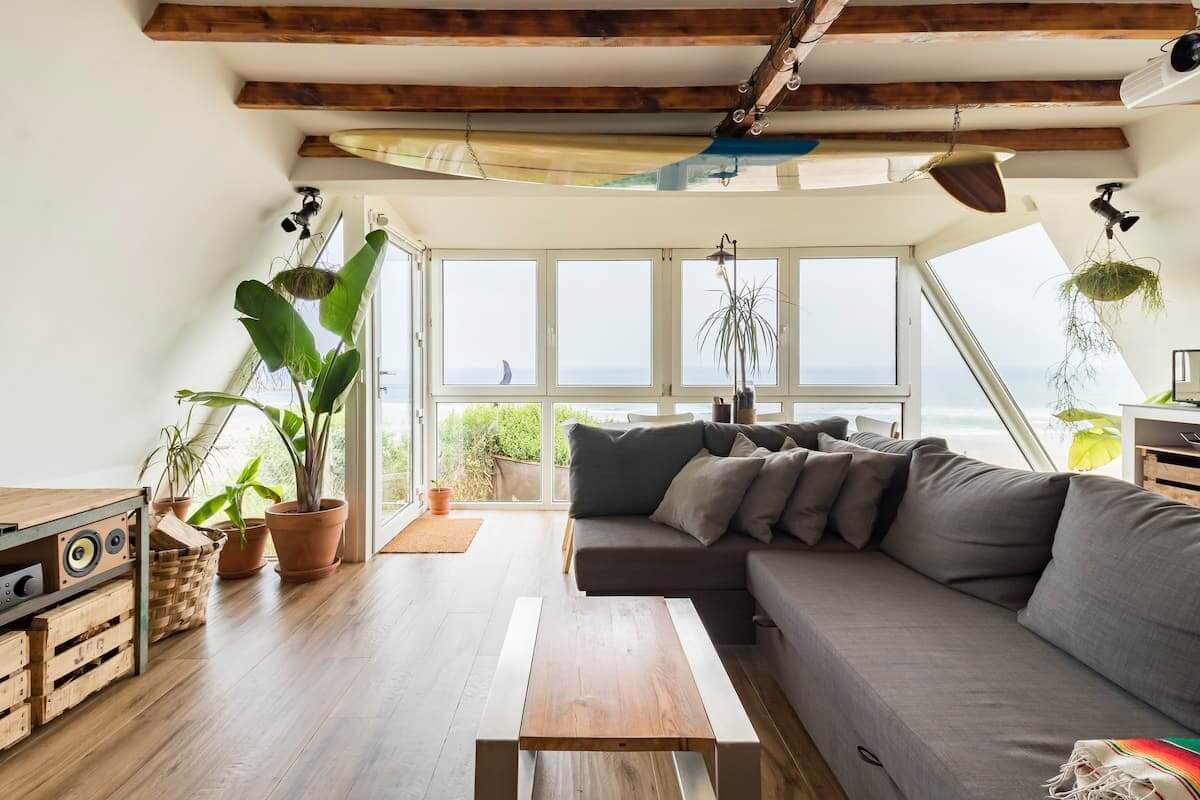 4 Guests
Beautiful ocean views
This true one-of-a-kind A-frame house is ideal for adventurous souls who want to be as close to the water as possible. It's only 20 meters away from the beach so you can wake up in the morning grab your longboard and hit the waves! It's located near national parks with beaches classified as natural surf reserves.
Cantabria is also popular for its cuisine, so you can have the most delicious food after exploring the parks or indulging in water sports. What can be better than that?
On the ground floor, you will find a hammock for relaxing and of course, the best views of the surrounding areas. Fire up the barbecue grill and have al fresco dining in the yard while enjoying the sunset then retire to your comfy bed and rest while looking forward to another adventurous day.
2 Guests
Close to restaurants and bars
Located in the quiet neighborhood of Saint Gervasi, once the summer villa of the bourgeoisie of upper Catalan, this lovely penthouse boasts incredible skyline views of Barcelona.
The penthouse is within a few minutes walk from Paseo de Gracia and Rambla Catalunya and if you need to go to areas that are a little farther, the metro and bus stops are close by, so you don't have to spend extra on private transportation. However, before you head out and discover the city, have a glass or two of the chilled bottle of wine that waits for the arrival of guests.
In addition to the beautiful sights which will greet you every time you go to the terrace, the home is less than 20 minutes by car from the airport and is surrounded by a plethora of bars and restaurants where you can indulge in as many tapas as you can and other delightful dishes.
Top 5 Airbnb Experiences
Of course, when you reach Spain, you want to do more than just stay in your stylish and comfortable Airbnb and consume the most delicious paella, right? That's why I have rounded up some of the most interesting and remarkable activities in the country.
Small group tours and activities organized and hosted by locals, Airbnb Experiences can give you that unique perspective about your destination and you can book them on the same app as your choice of apartment or villa.
But I know that it will take more than a year if you did everything there is to do in Spain, so I have picked out just a few of my favourites.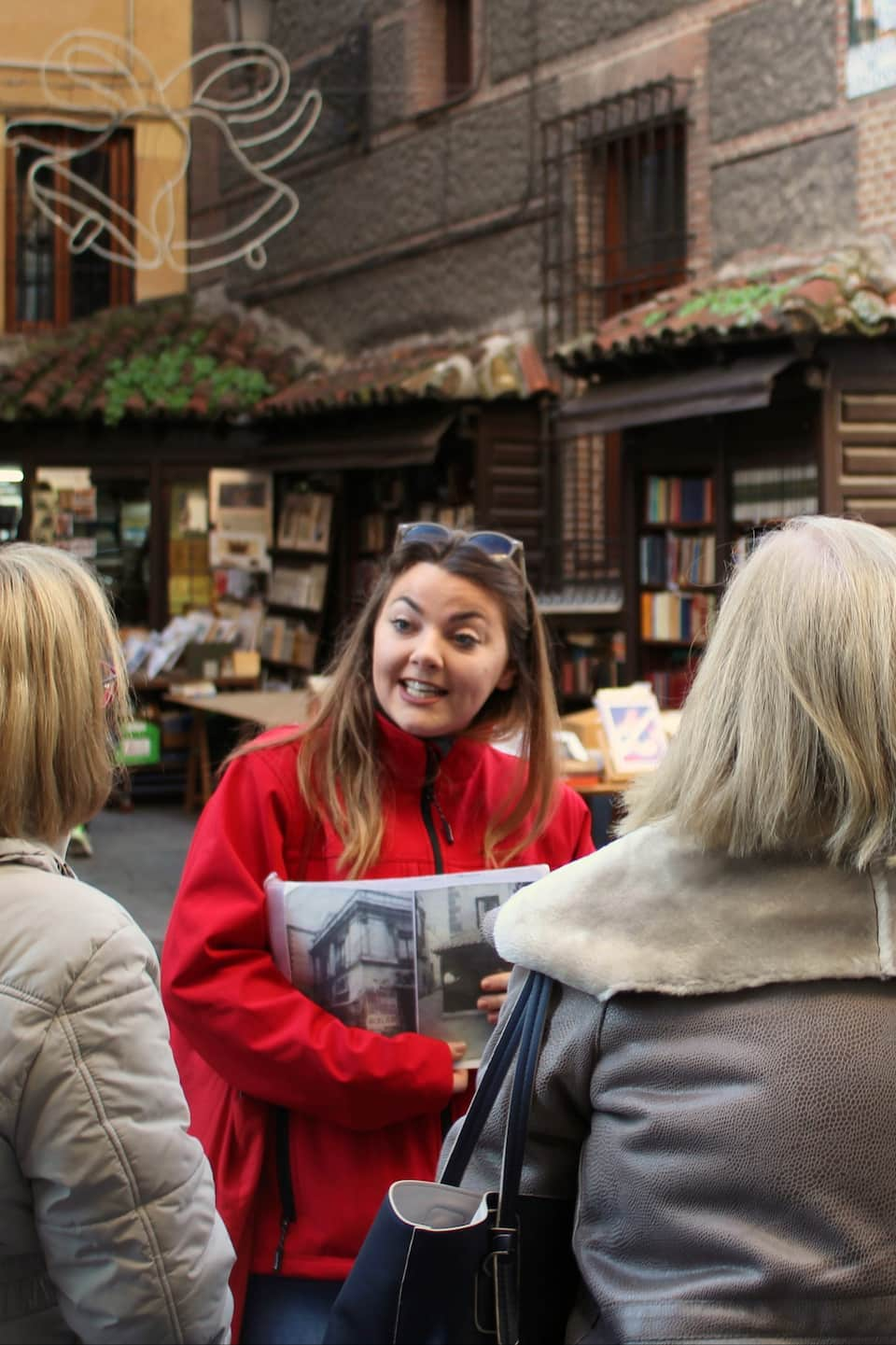 What better way to get to know Madrid than through a walking foodie tour, right? Hosted by a group of official guides, this tour is unlike your boring history tour.
Get up early in the morning to meet everyone at the statue in Plaza Isabel for a breakfast of chocolate and churros and explore the iconic Plaza Mayor. You'll explore hidden gems that you won't find in guidebooks such as a convent from the 16th century which still sells cookies baked by nuns!
You'll pay a visit to local markets and get to know seasonal products, go cheese and wine tasting, visit a flea market and end the tour at Barrio de las Letras where you'll have a glass of cava and tapas. Let the host know if you have food allergies or dietary requirements. The price is inclusive of all the food on the tour.
$6/person
6 hours
Up to 30 guests
Get a glimpse of Madrid's vibrant nightlife in this pub crawl, a fun experience that is ideal for those who want to meet new people and those who just want to dance the night away. Dress up for a party as you will be visiting four of the city's best pubs and cocktail bars which are favorite haunts of locals.
The activity starts at 10 pm with the meetup at Plaza de Santa Ana and some introduction. From there you will proceed to disco pubs with popular Spanish DJs and bars with infused drinks. The price is inclusive of free shots, special discounts, and access to disco bars.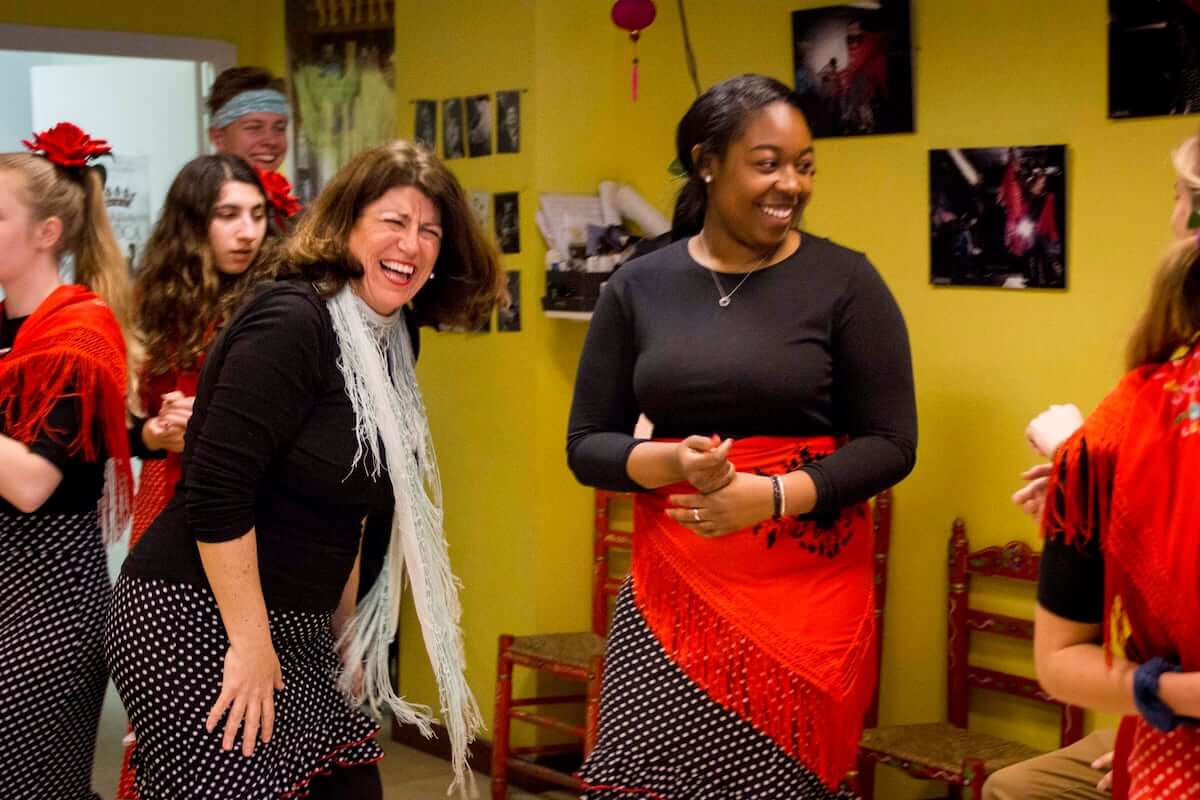 $25/person
60 mins
Up to 8 guests
Spain is synonymous for two things, tapas and flamenco, and it's not right to try one and leave out the other. Since I already gave you a tour that includes tapas, it's time to learn Spain's national dance. This dance master class cum party is appropriate for beginners as it begins with a brief introduction of the dance's origins and proceeds to the basic footwork, body positions, rhythms, as well as arm-hand work.
Once you are comfortable with the steps you will learn and dance a flamenco routine wearing the big red flowers typical of flamenco dancers. You get to take the flamenco flower home as a souvenir. Don't forget to record the dance routine on your phone so you'll have something to look back on.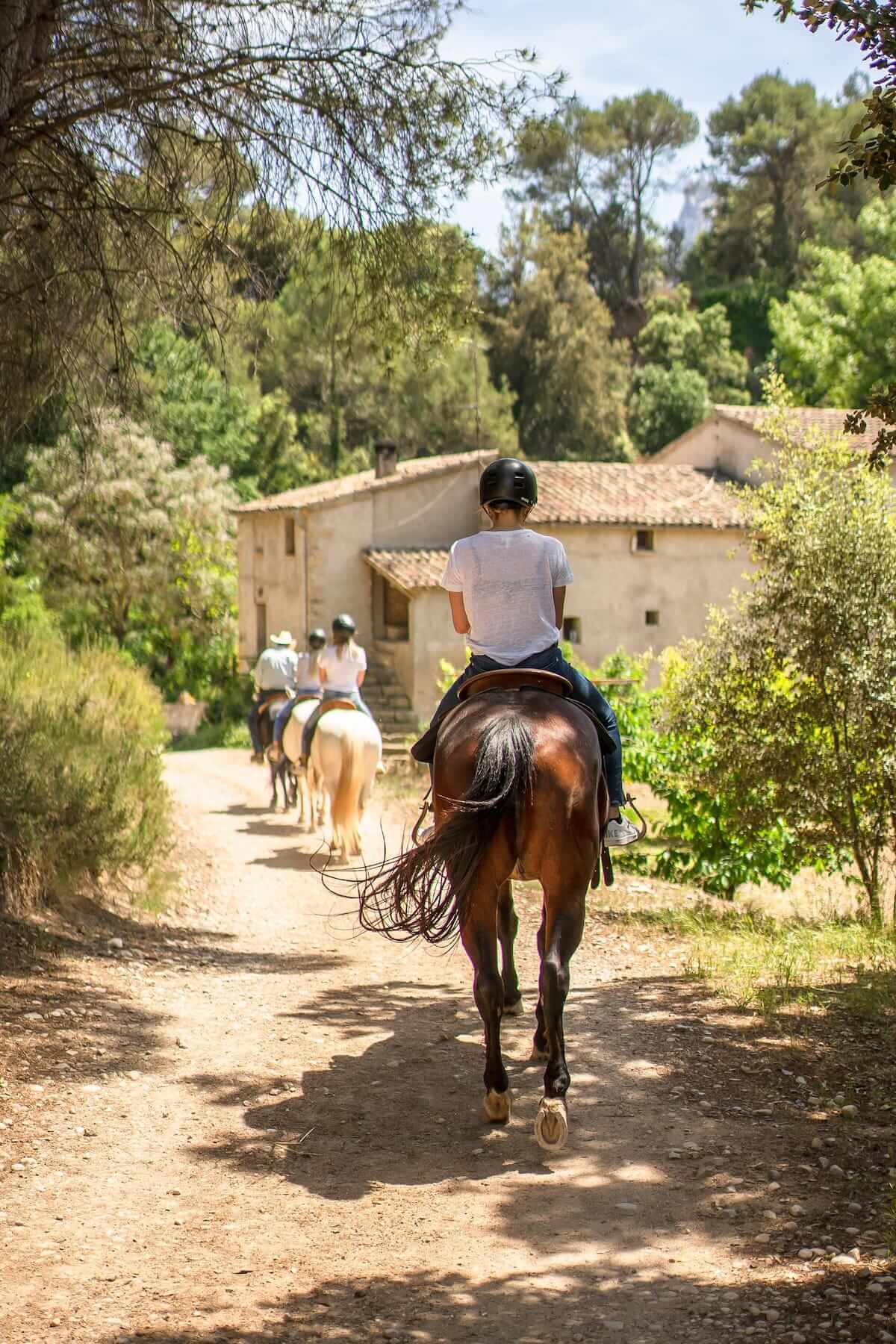 Experience the amazing countryside of Montserrat on horseback on this fun adventure tour that is appropriate for all levels and abilities of horseback riding.
The experience starts with pickup by minibus at Barcelona and going to the mountaintop monastery of Montserrat. Founded in the 10th century, the monastery still functions today and is occupied by 150 monks. After a tour of the monastery, you'll proceed to the ranch for your horseback riding adventure.
You will be treated to spectacular views of Montserrat while basking in the calm and beauty of the countryside. Don't forget to wear comfortable clothing and shoes and remember to bring your camera because you'll surely want to take photos. The price is inclusive of entry tickets to the monastery, transport to and from Barcelona, and horseback riding equipment.
$87/person
3.5 hours
Up to 6 guests
See Mallorca from a different perspective, aboard a classic wooden boat built in 1954 on the island.
This unique experience combines a relaxing tour on the water with fabulous food from the region. Hosted by a professional diver and captain, you'll be on the hunt for beaches with pristine and clear waters where you can swim and just relax while indulging in traditional cuisine. It doesn't get any better than this!
If you join the tour in the afternoon, you will enjoy the beautiful sunsets near the island of the famous beach of Alcanada. Take your swimsuit with you and a change of clothes as you surely won't want to miss taking a dip in the waters.
Don't Forget Your Spain Travel Insurance
ALWAYS sort out your backpacker insurance before your trip. There's plenty to choose from in that department, but a good place to start is Safety Wing.
They offer month-to-month payments, no lock-in contracts, and require absolutely no itineraries: that's the exact kind of insurance long-term travellers and digital nomads need.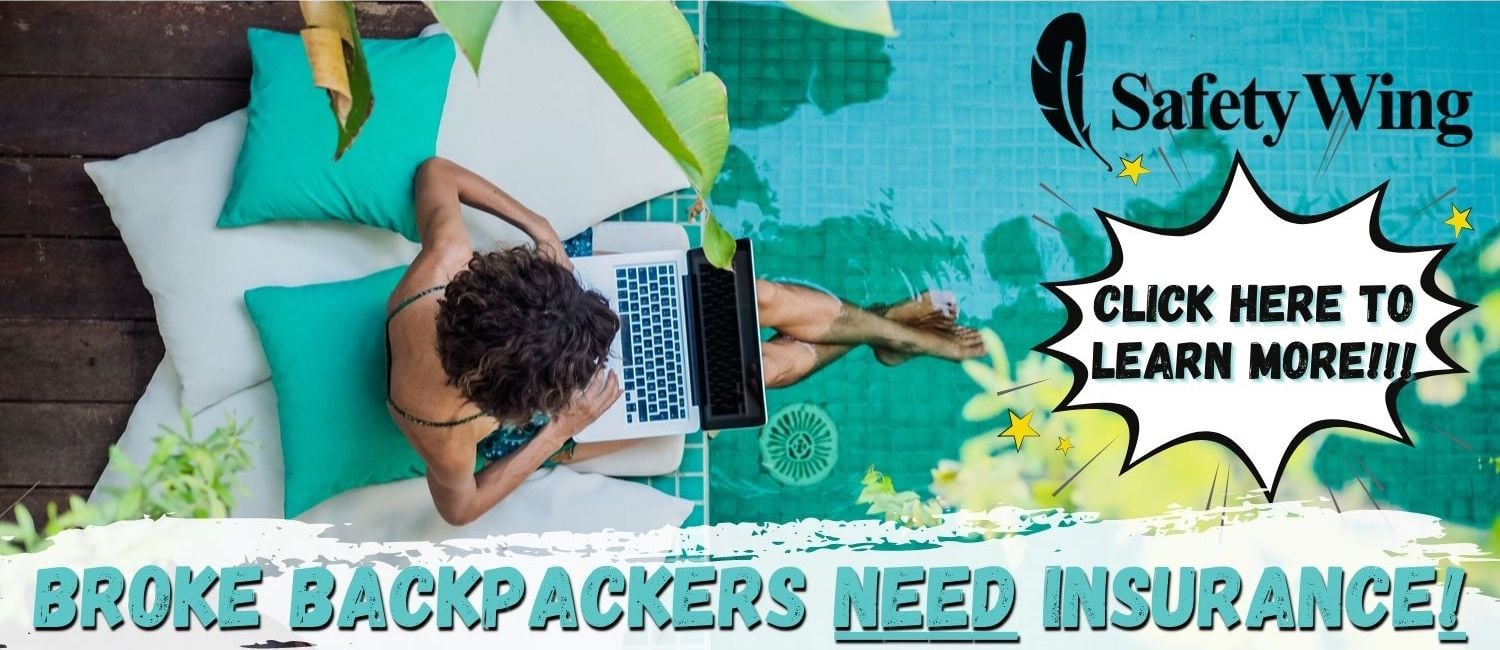 SafetyWing is cheap, easy, and admin-free: just sign up lickety-split so you can get back to it!
Click the button below to learn more about SafetyWing's setup or read our insider review for the full tasty scoop.
Final Thoughts on Spain Airbnbs
So there you have it, the best Airbnbs in Spain, as well as activities that are unique to the country and are definitely worth adding to your itinerary.
Don't be afraid to venture away from big cities, because many smaller and more obscure towns offer a traditional way of life that is bound to capture your heart. They may just end up becoming your favorites. If you're looking for a beach house in Spain, we've gathered our favorites together for you.
Regardless of what type of traveler you are and what type of budget you have, you can always find a wonderful place to call your temporary home when in Spain.
Finally, don't forget to take out travel insurance before your trip! You'll sleep better knowing you have it!
---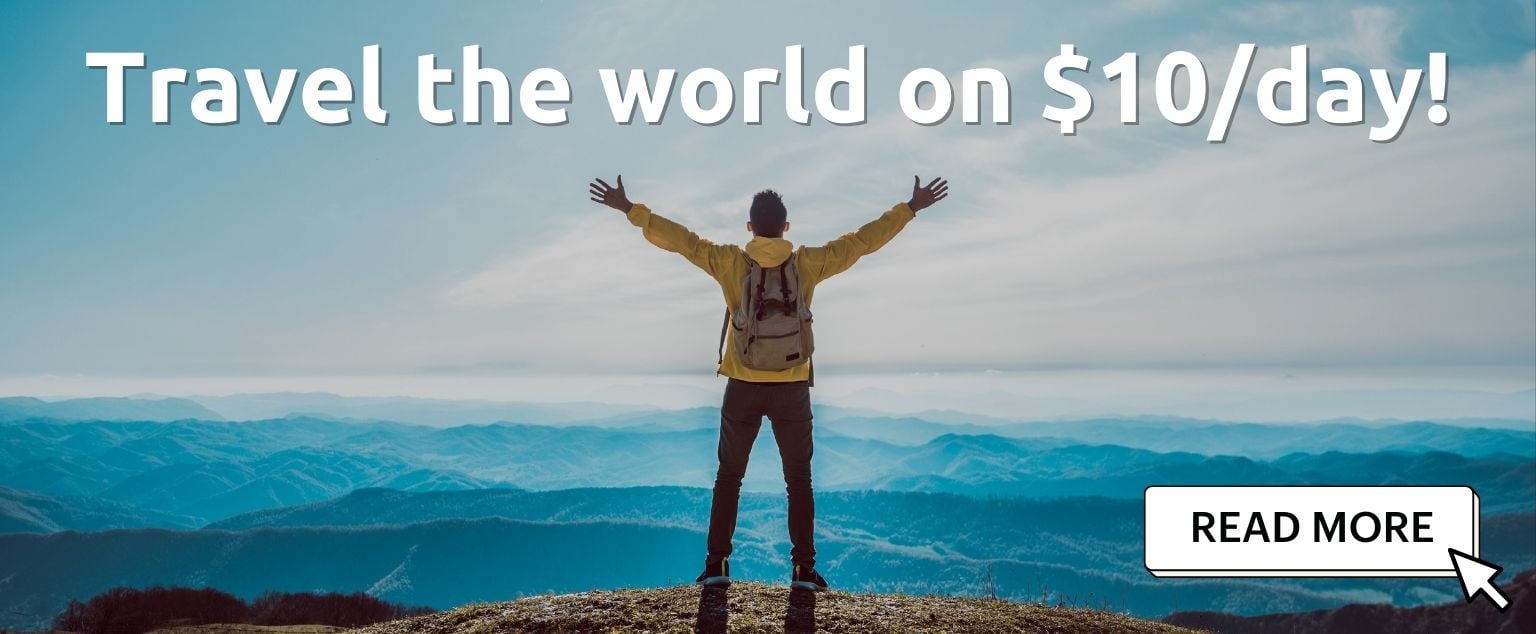 And for transparency's sake, please know that some of the links in our content are affiliate links. That means that if you book your accommodation, buy your gear, or sort your insurance through our link, we earn a small commission (at no extra cost to you). That said, we only link to the gear we trust and never recommend services we don't believe are up to scratch. Again, thank you!