It wasn't too long ago that Vietnam was recovering from a century-long war. As peace returns to this South-east Asian nation, so do the droves of travelers quick to discover the stunning beaches and ancient history of the country. At the center of this tourism, the boom is the sea-side town of Nha Trang!
It's not just the cool waters of Nha Trang that will have you quick to pack up that suitcase, but the nightlife will have you partying all night long at some of the craziest clubs in Vietnam!
With untouched islands, thousand-year-old temples, gorgeous hikes, what doesn't Nha Trang offer?
As tourists and backpackers continue to arrive by the boatloads to Nha Trang, how can you be sure you can find the best hostel for you?
Spend more time brushing up on your Vietnamese and less searching for dorm beds! We brought all of the best hostels in Nha Trang to one place so you can book with ease!
Get your chopsticks and beach towels ready, your Nha Trang adventure is just a few clicks away!
Quick answer: The Best Hostels in Nha Trang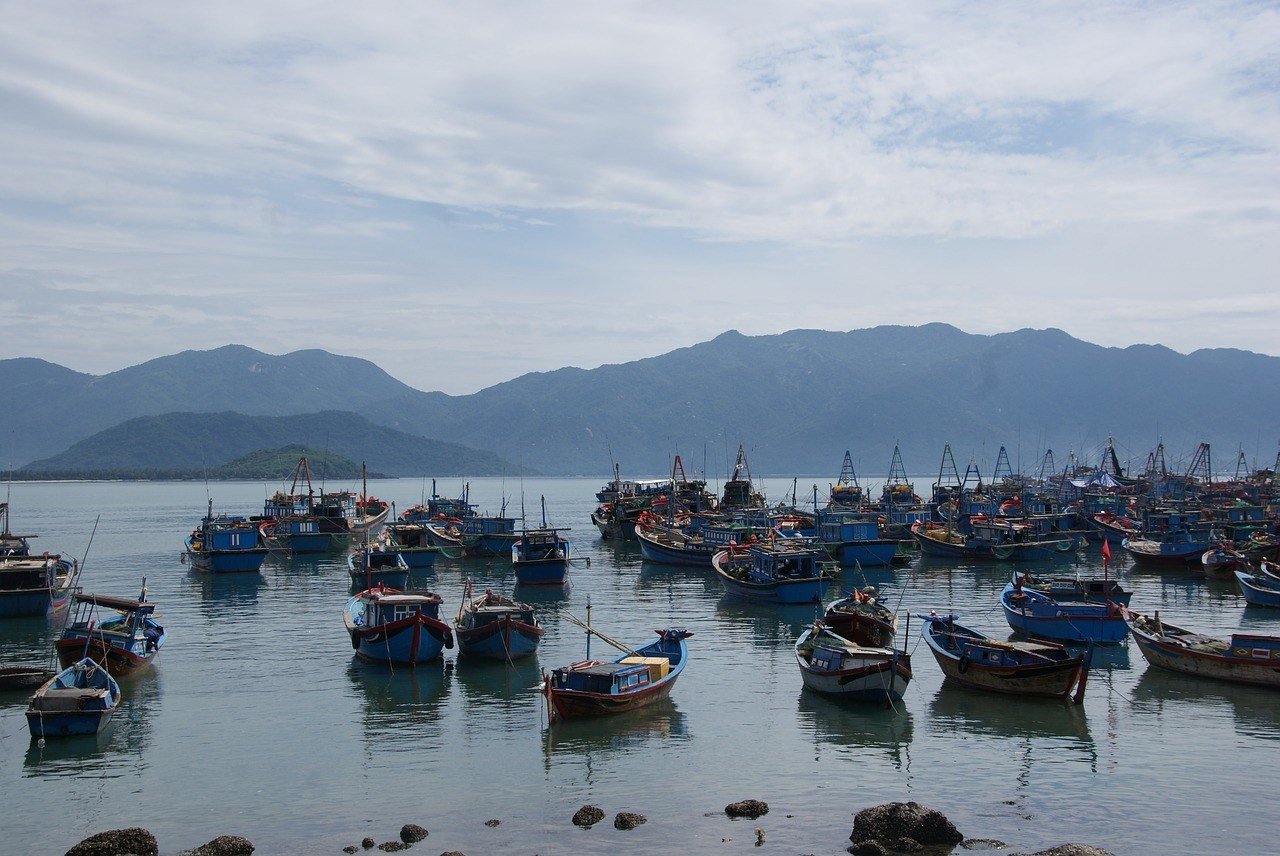 Best Hostels in Nha Trang
Best Overall Hostel in Nha Trang – Funny House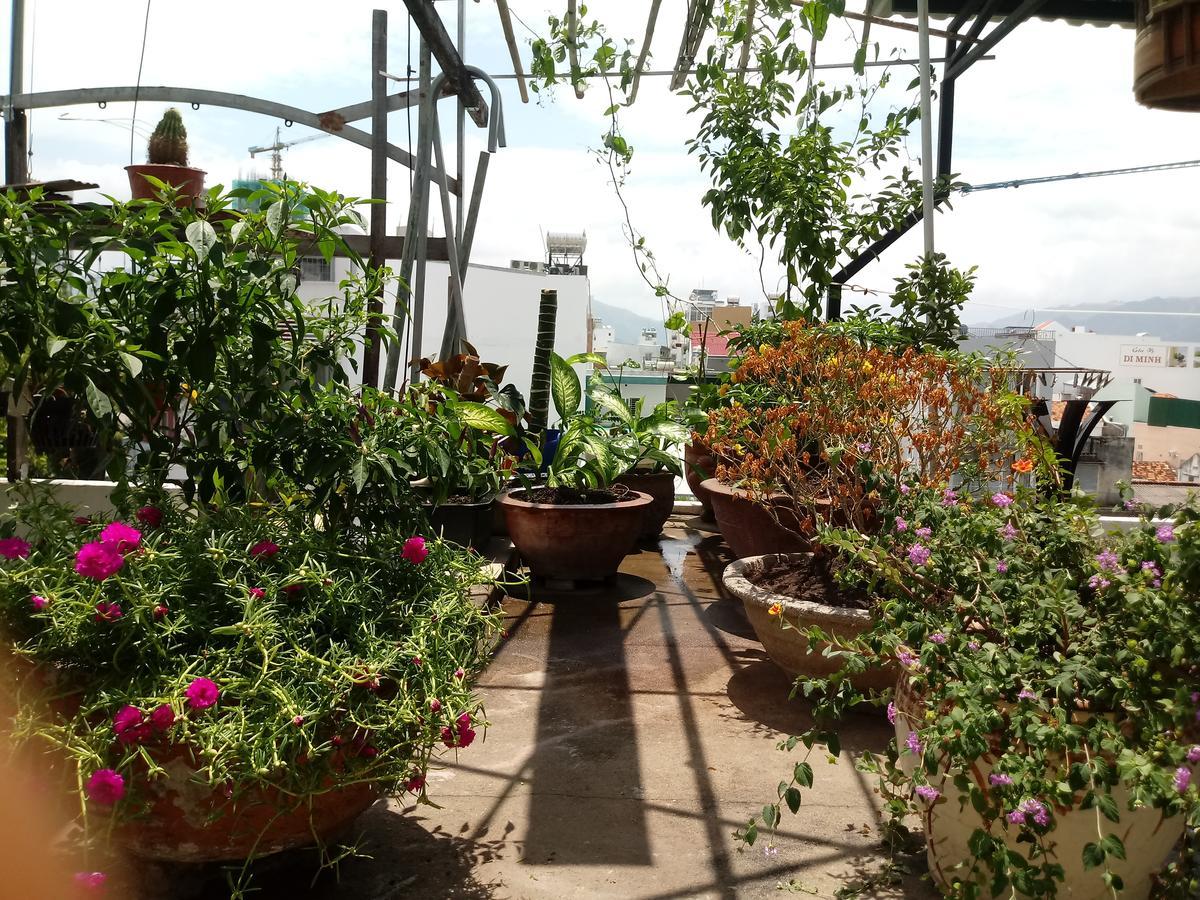 This backpackers hostel located in the heart of the city is a must for any backpackers or run-of-the-mill tourist looking to experience everything Vietnam has to offer!
Just off of the main street, Funny House is tucked away in a quiet and peaceful neighborhood of Nha Trang. Just because you are having a good nights sleep doesn't mean you aren't in the heart of all the action in Nha Trang! This backpackers hostel also puts you just 10 minutes away from the beach and train station!
Funny House also has plenty to offer within its doors as well! With their very own bar, restaurant, and lounges, you don't have to wander too far for a hot meal or a place to just hang out!
Best Party Hostel in Nha Trang – iHome Nha Trang
$
Rooftop Bar
Happy Hour
Escape Game
Hold on to your hats folks, because this backpackers hostel s truly going to blow you away! Noted as the first and only party hostel in Nha Trang, iHome goes above and beyond to even secure its place as one of the craziest hostels in all of Vietnam!
iHome doesn't just stop at a rooftop bar, that would be far too basic. Try a happy hour where you get free, yes, free beers! With nightly events, cocktails, and pub crawls headlining the things offered at this party hostel, you are sure to never have a dull moment.
Oh, did we mention they even have their own escape room? At iHome the party truly never stops!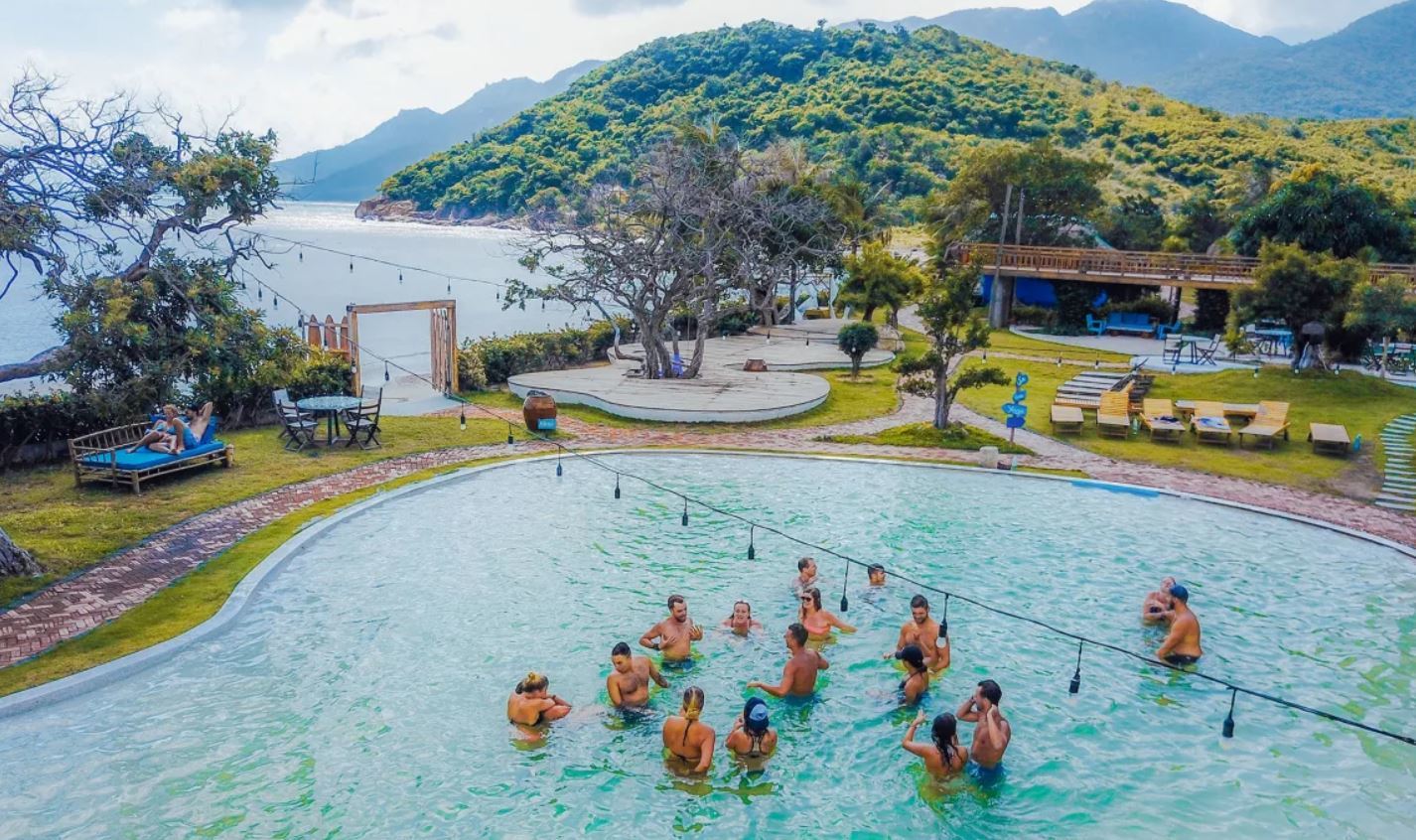 $
2 Swimming Pools
Bar
Live Music
Being right on the beach is more than enough for some travelers to be pressing that "book" button, but just wait until you see just everything Ninhvana has to offer. Other than the ocean just a few steps away from your dorm bed, you will also have 2 swimming pool, a bar, gym, cinema, spa services and so much more!
Can you imagine this is just a fraction of what Ninhvana has within its doors? After you grab that cocktail and maybe a bite to eat at the hostel, get ready for the party to get started with a live DJ! No matter the day or the hour, the party is aways at Ninhvana Backpackers!
Best Cheap Hostel in Nha Trang – Tabalo Hostel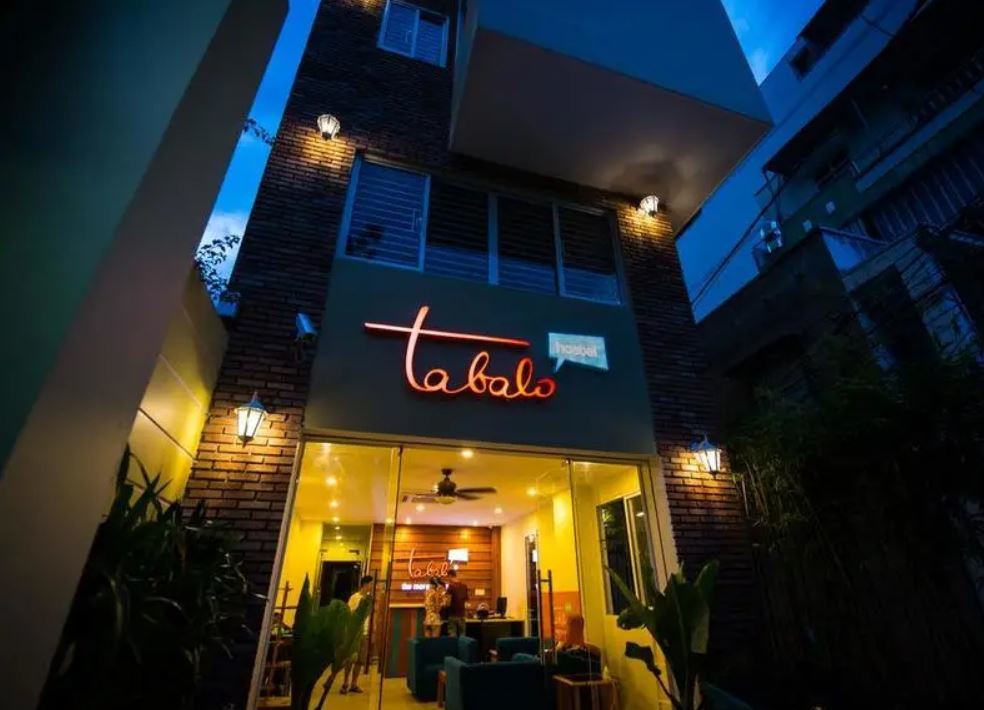 $
Tours
Bike Rentals
Terrace
Wanting to stretch out that one week Southeast Asia vacation to a 3-month backpacking adventure itinerary? In that case, you are going to need to save every dong possible so best check yourself into one of the best budget hostels in Nha Trang!
While they may lack all the bells and whistles that the other backpackers' hostels offer, Tabalo Hostel has cozy rooms, intimate lounges and a location that is just a few minutes walk away from the beach!
Wanting to go out on the town and explore? With Tabalo Hostel's tours and bikes rentals, they are sure to hook you up before you take to the streets or journey to the more remote temples!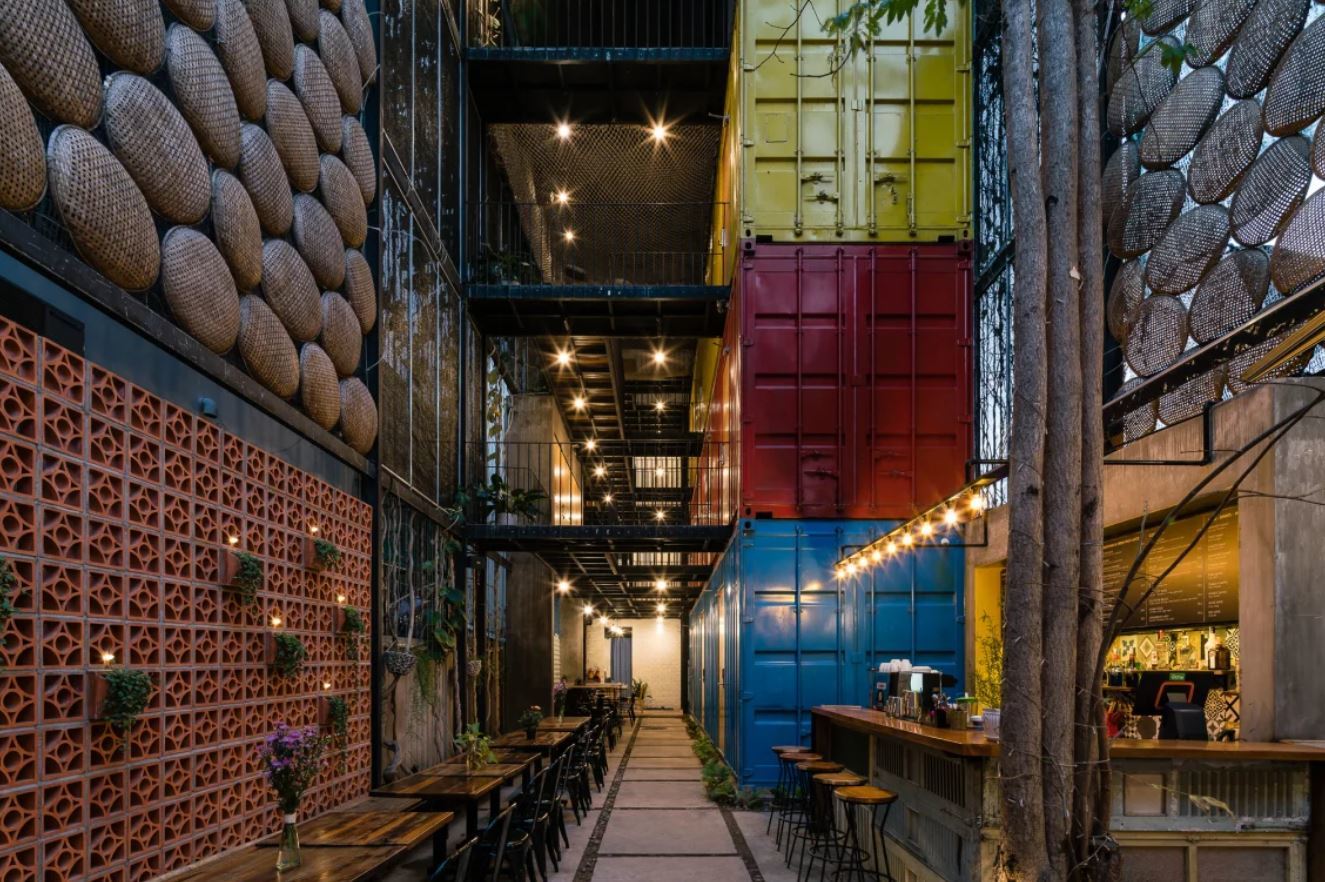 Let's get you backpacker couples booked into a hostel where you can have those romantic late nights drinks with a dreamy atmosphere. Ccasa Hostel & Coffee Bar is an innovative backpackers hostel whose rooms are located in shipping containers stacked on each other. The hipster design, floor to ceiling glass building, and hanging greenery are more than enough to make you fall in love all over again!
Top it all off with an outdoor bar serving cheap drinks and its very own cafe, Ccasa is the perfect hostel to rekindle that flame of love!
Best Hostel for Digital Nomads in Nha Trang – The Alley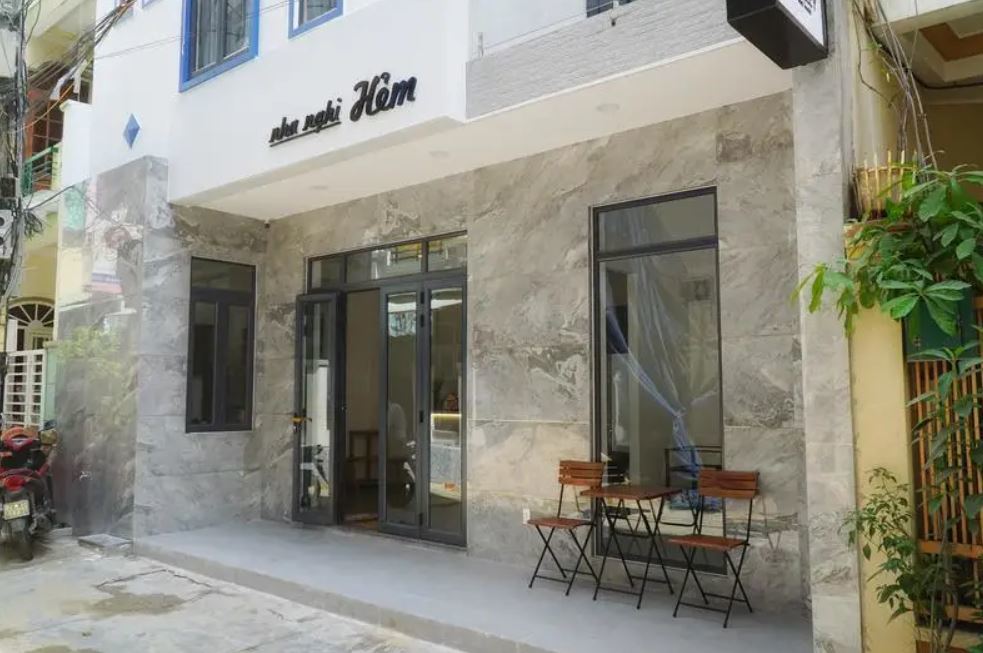 $
Tours
Bike Rentals
Central Location
Are you backpacking Vietnam as a digital nomad and needing a place to crash for a few days to get that next blog post or video online? The Alley is a mini hostel located in the heart of Nha Trang, putting you within minutes of both the beach, markets and best bars in town.
The hostel has extremely modern decor, lounges, and dorm rooms, this also means you will have a super strong internet connection so you don't have to ever worry about going offline!
Once you get everything done and uploaded, grab a bike or join a tour to experience everything Nha Trang has to offer!
Best Hostel with a Private Room in Nha Trang – Blue Sun Hotel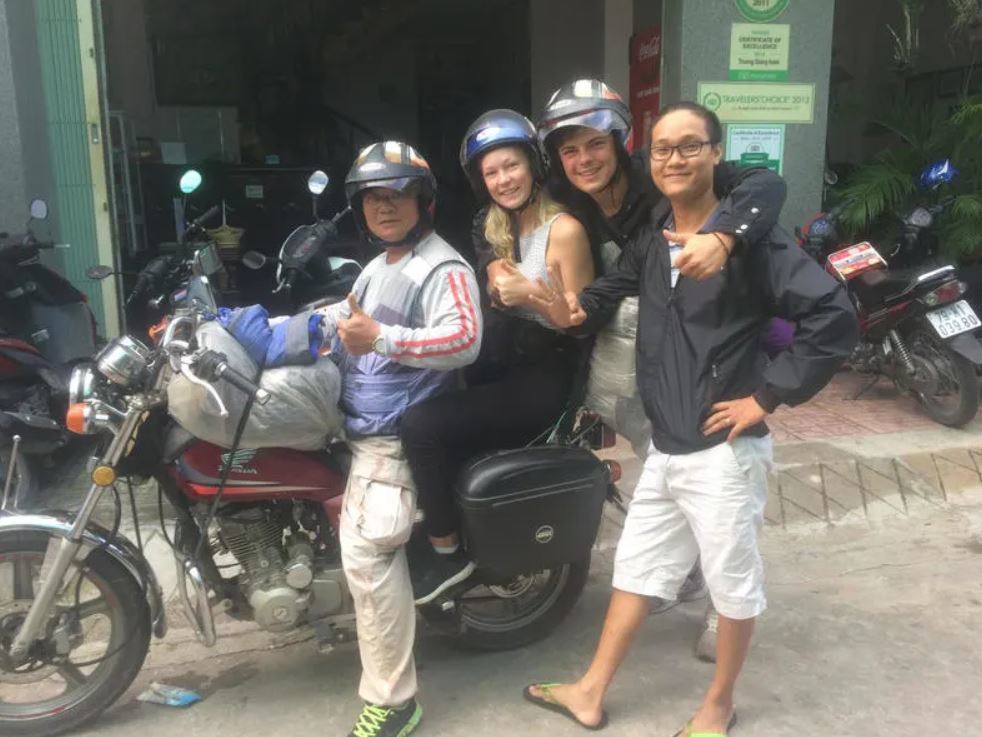 $
Book Exchange
Currency Exchange
Central Location
We all need some me-time after spending weeks on the road and being confined to crowded backpackers hostels. Nha Trang's Blue Sun Hotel has private rooms for the same exact price as a dorm bed at nearby hostels. This means you can get all that added comfort without hurting your wallet!
While this hotel doesn't quite offer everything that the backpacker's hostels have, it does give you a location in the heart of Nha Trang, giving you a perfect mix of tourist comforts and local charm!
Psst!
Heading to a hostel? Don't forget to pack a
padlock
! It's well worth having one so you can secure your locker and protect your stuff!
More Best Hostels in Nha Trang
Held in high regard for it's spectacular beaches and high-end resort area, Nha Trang is a common choice of where to stay in Vietnam with the holidayers with a bit more cash to splash. That said, however, that doesn't mean there isn't plenty of budget accommodation in Nha Trang!
And on that note… here are a few more awesome hostel offereings! For your booking pleasure.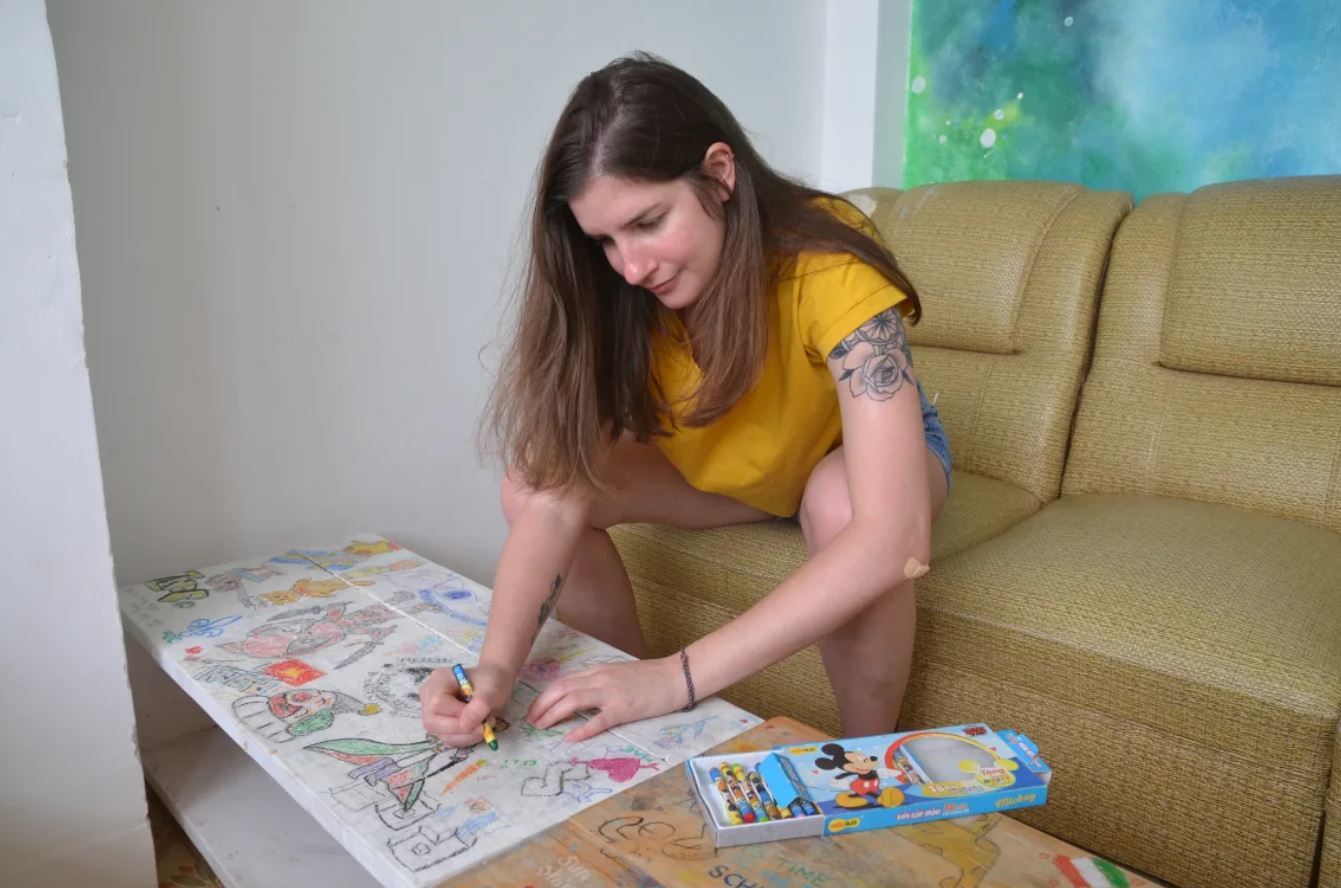 A terrace, bar, and a location in the center of Nha Trang? What more could you ask for! Le Petit Prince Hostel will put you weary backpackers up in style. With some of the cheapest dorm beds in Vietnam, you are truly going to be getting the most bang for your dong (VND, not a dirty joke)!
Putting you in the heart of Nha Trang, you will just be a few minutes walk away from all the coolest bars, restaurants, and, of course, the best beaches! After a long day of exploring crash at the hostel and enjoy a cheap drink from the bar!
Want to save the world? Single-use plastic bottles are a huge threat to Marine Life - Be a part of the solution and travel with a
filter water bottle
.
The GRAYL GEOPRESS water bottle is the ONLY all-in-one filter water bottle setup you'll need. Whether you need to purify the water from a hostel sink in Kathmandu or a stream trickle in the Andes, the Geopress has got you covered.
$
Swimming Pool
Bar
Restaurant
Let's bring a little bit of Australia to the beaches of Nha Trang! Bondi Backpackers will have you staying in a hostel just minutes away from all the best shops downtown and even the beach!
With so much jam-packed into the hostel, you won't have to leave the grounds for much! Bondi Backpackers will hook you up with their very own swimming pool, a bar, and even a restaurant to grab a bite, any time of the day!
Needing a tour or onwards ticket? Bondi Backpackers has you covered so you can spend more time relaxing and less time sweating over the small stuff!
This Backpack Abode will give you travelers everything you need to enjoy your trip to Nha Trang to the fullest! Cheap beds, an onsite cafe, and tours taking you to the beaches and beyond is just a few of the things that this youth hostel has to offer!
It wouldn't be a Vietnam adventure if you weren't exploring some of its hidden gems by motorbike! Backpack Abode will provide you with some of the cheapest motorbike rentals in town. Get ready to rev up and go explore every corner of Nha Trang!
The Best Travel Backpack?!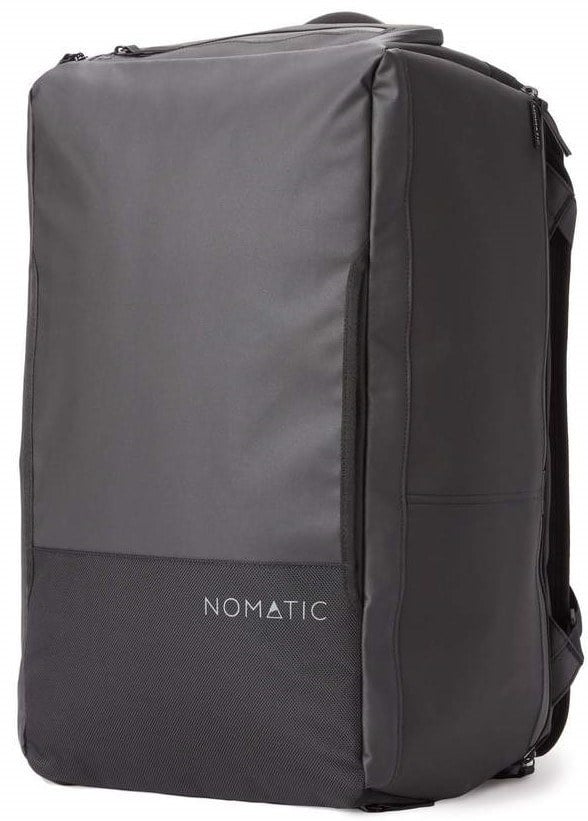 Pssssst! Not picked the perfect travel backpack yet? The Broke Backpacker team has tried out over thirty backpacks this year! Our favourite carry on backpack is the Nomatic Travel Bag.
Read our full review!
What to Pack for your Nha Trang Hostel
Write a packing list for Vietnam, check it twice, and make sure you've been naughty not nice. Hostels are for hedonistic escapades.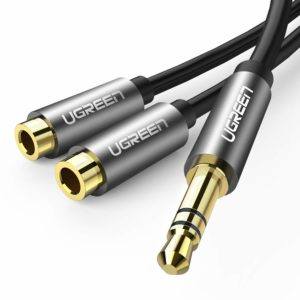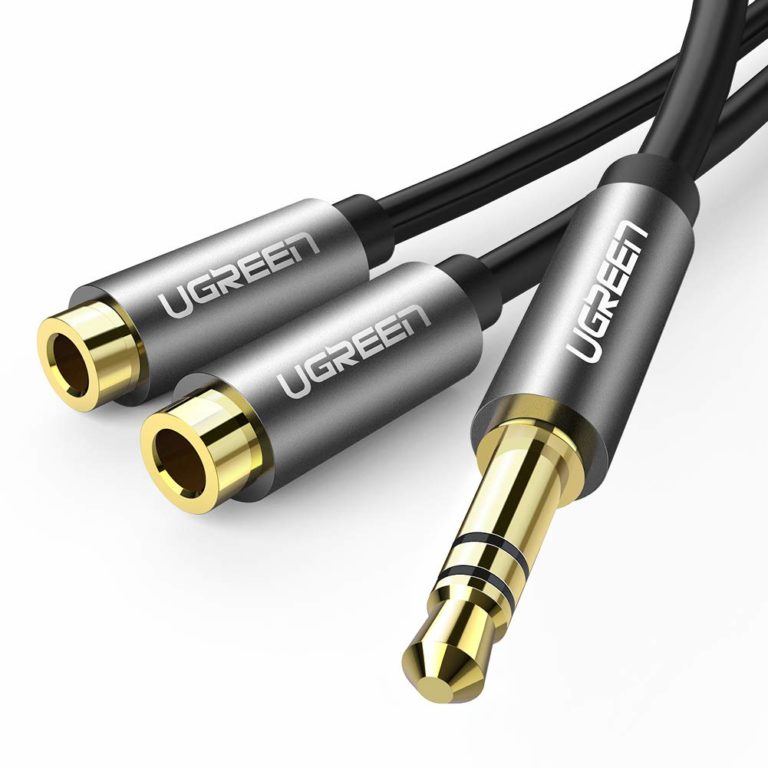 1. Headphone Splitter: You're the one with the Netflix account and your friend wants to watch too? But you don't want to share headphones? And you're good people who wouldn't disturb your dorm mates? That's not going to be a problem with this Headphone Splitter! Plug in two pairs of headphones at the same time, so both of you are able to listen to music or watch shows simultaneously. It comes in handy and won't weigh you down.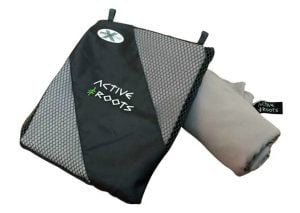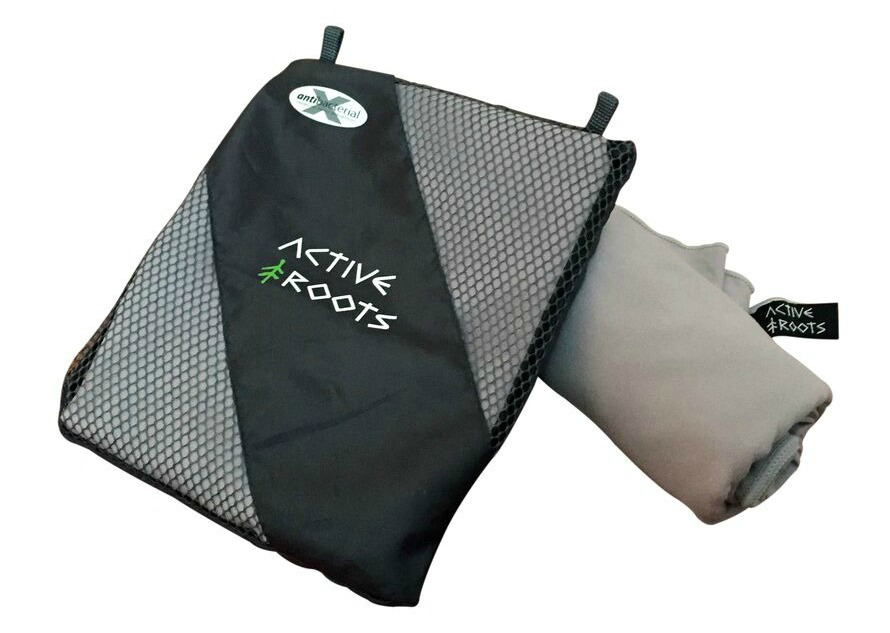 2. Active Roots Microfiber Towel: Having your own towel on your travels is a game changer. The Active Roots Microfiber Towel is perfect for travellers who are looking for a lightweight, quick-drying and extremely soft option. The antibacterial material is super water-absorbent and resists odor buildup because of its antimicrobial material. Ain't technology cool?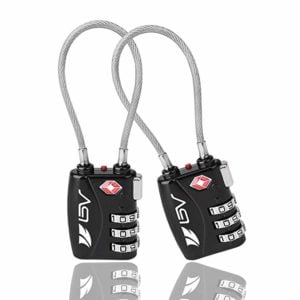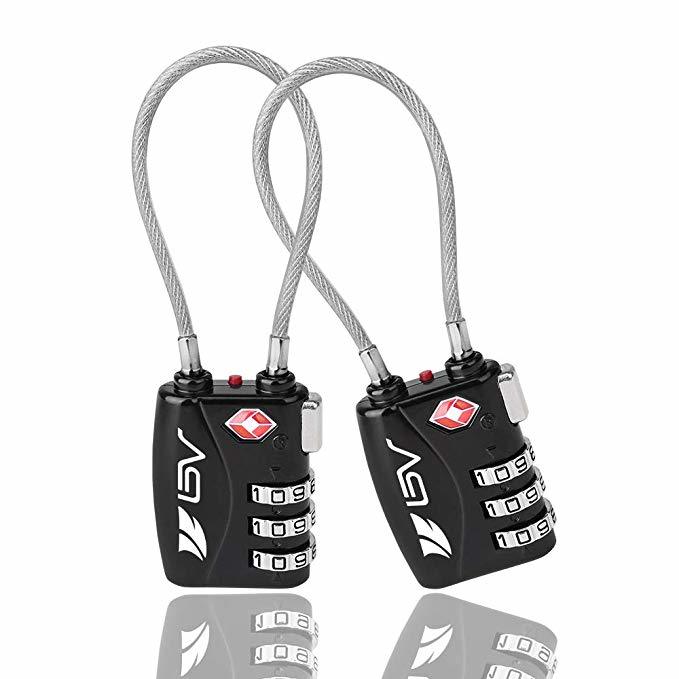 3. Padlock: Keep your stuff safe, guys. Unfortunately not all dorm lockers share the same security standard. You'll want a lightweight lock that can fit all the various dorm lockers you'll clip it to. Having a padlock that is flexible and can fit a variety of locker styles is the best way to make sure none of your belongings wander away while you are out.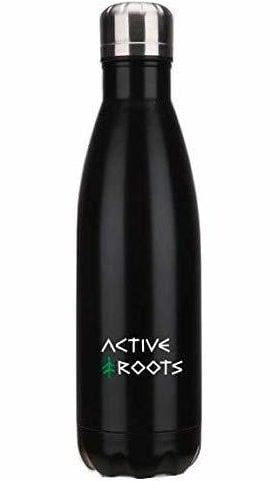 4. Active Roots Water Bottle: Hostels are increasingly meeting backpackers' demands for potable (drinkable) water. Now is better than ever to start traveling with a reusable water bottle! Aside from cutting down single-use plastic, The Active Roots stainless steel water bottle will also keep your favorite beverage hot or cold all day long and it's sized perfectly to fit an entire bottle of wine. 'Nuff said.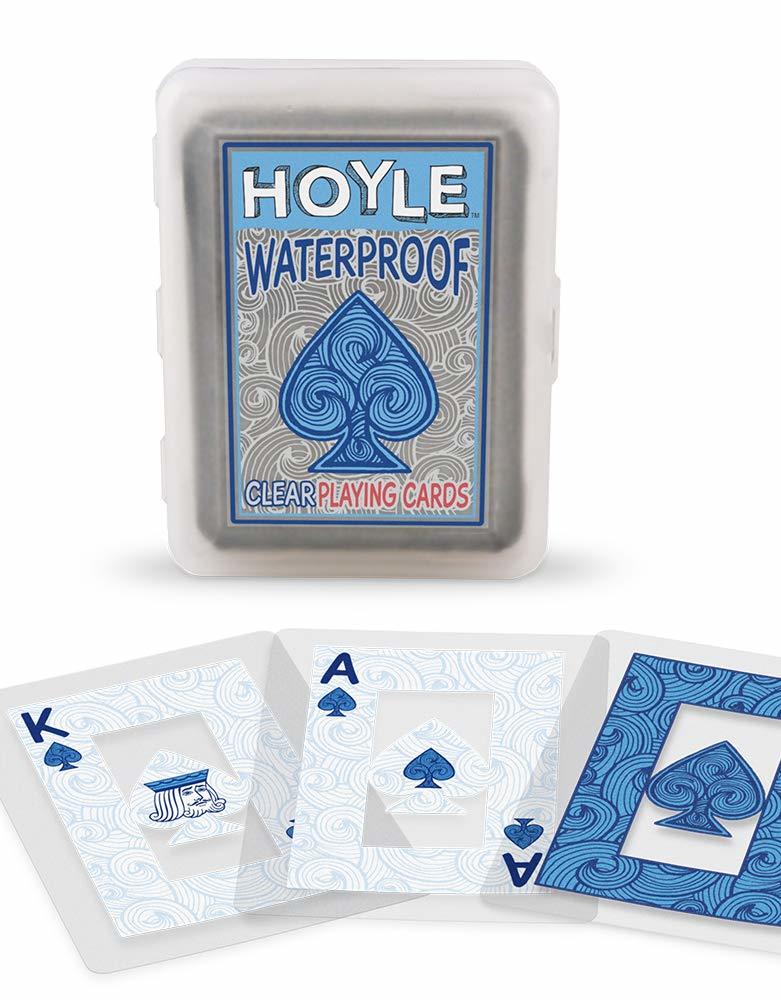 5. Playing Cards: These waterproof cards are essential kit for every backpacker. Play by the pool, beach or at your hostel after a long day with travel buds, without your cards breaking or getting soaked. And once you pull out those cards, the chance that you'll be the hero of the night is pretty high (no promises though).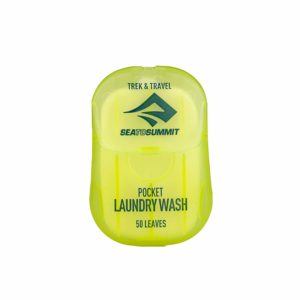 6. Sea to Summit Travel Soap: When dirtbagging around the globe, hygiene sometimes comes a bit short. This Sea to Summit Travel Soap can wash your hands, clothes or anything else, wherever you are. The soap strips are dry and super thin but dissolve in contact with water, so you can even take it easily through security in a carry-on.
Hostelling adventures are all bout the shenangians and shenanigans start with what you bring: check out our hedonistic hostel packing list for some shenanigans-approved gear!
Conclusion
Is it the beaches or the cultural attractions that make Nha Trang one of the most alluring places in all of Vietnam to visit? We can't quite put our finger on it, but Nha Trang is the kind of place where you end up staying far longer than you originally have planned!
With stunning mountains, relaxing beaches, and a roaring nightlife, Nha Trang truly has it all! The culture runs deep in this coastal Vietnamese town, meaning you can explore just as much inside the city as out!
Still wondering where to call home while staying in Nha Trang? No problem, we got you covered. The one hostel that puts all the others to shame has to be Ninhvana Nha Trang Backpackers, and is our pick for the best hostel in Nha Trang!
Adjust your conical hat or snap on your motorbike helmet, your adventure to Nha Trang starts here!
Don't forget to sort your travel insurance! We've put together a roundup of the best travel insurance providers, or if you're low on time, get a quote from World Nomads, our favourite travel insurance provider.

Do you own or run a kick ass hostel? Want to be featured in this list? Get in touch at [email protected]
Yay for transparency! Some of the links in this post are affiliate links. This means that if you book your accommodation, buy a book or sort your insurance, I'll earn a small commission at no extra cost to you. I only link to stuff I've actually used and never endorse crap. Your support helps me keep the site going. 
---
Need More Inspiration?