Traveling to Nuremberg is like stepping into the pages of a German fairytale. Throughout the old city, you'll find romantic castles, cobbled streets, and houses that look like they have popped out of a storybook. With its rich history stretching back hundreds of years, there's no better place in the entire country than Nuremberg to get in touch with traditional German culture.
With its churches, palaces, and museums, there are no limits to how much you can explore in Nuremberg. No trip to a German city would be complete without hitting the bars, and Nuremberg is no exception. Your days will be spent wandering down the quaint city streets, and your nights at the pub where the beer flows like water. You better strap in tight for a one of a kind adventure in Nuremberg!
Being a city with such a rich history, Nuremberg is no stranger to tourists. With tons of hostels and hotels to choose from, it could take you hours to sort through all the options. With everything from guesthouses to party hostels, how can you save time by finding that perfect stay that fits how you like to travel?
We've got you covered with our guide to all the best hostels in Nuremberg! We streamlined the process so you can find the perfect hostel no matter what your budget is! Spend less time researching hostels and more time planning what museums to hit up first!
We hope you're ready to step back in time; your Nuremberg adventure starts in just a few clicks of the mouse!
Quick Answer: The Best Hostels in Nuremberg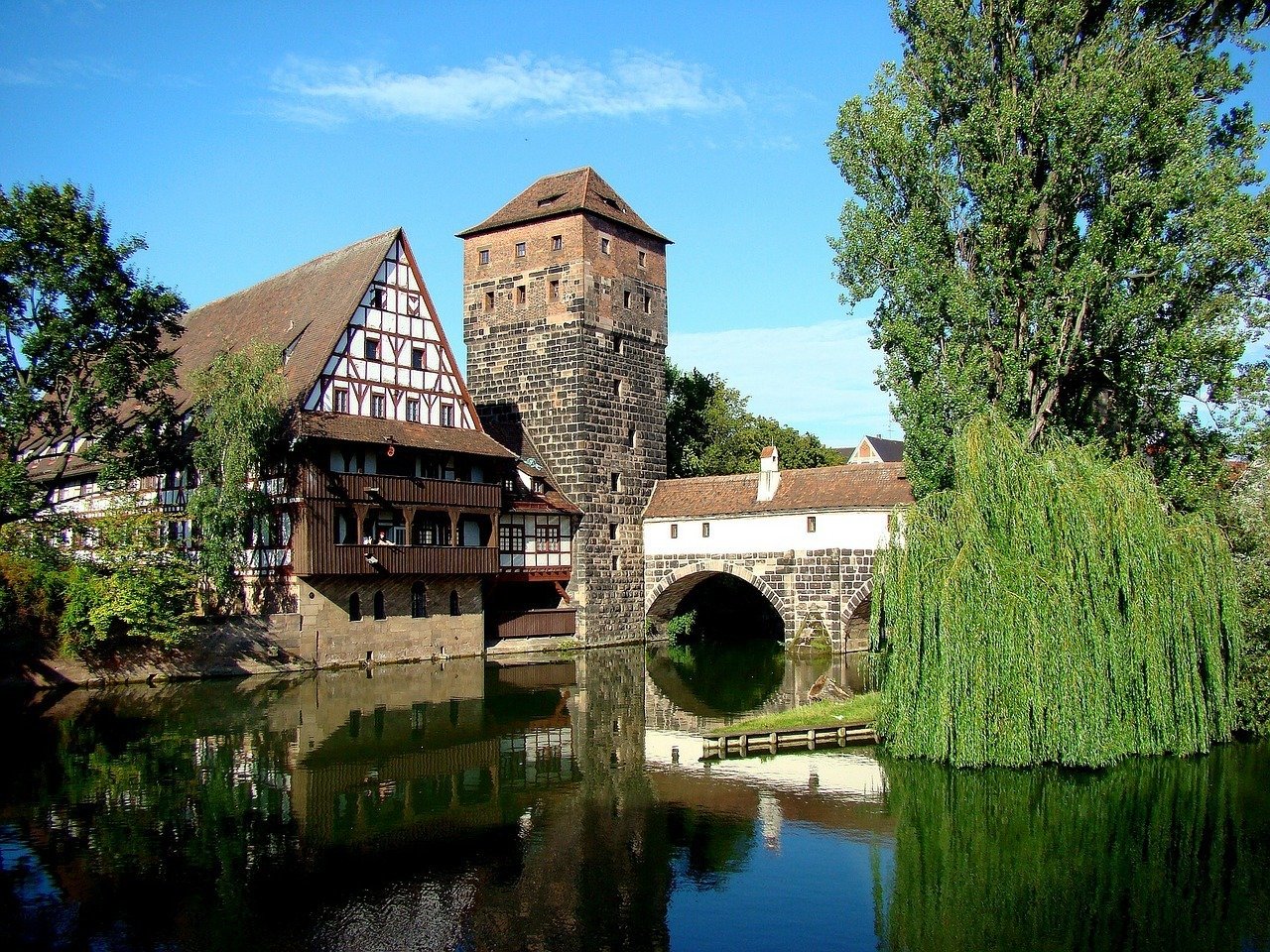 The Best Hostels in Nuremberg
You'll be stepping into a dream the very second you get off that plane or train into Nuremberg. But one thing you can't overlook is where you'll be staying. With each hostel a little different from the next, be sure to keep your eyes peeled for that stay that fits how you like to travel. These are the top picks for where to stay in Nuremberg.
Being one of the largest cities in Bavaria, there's no better place to explore traditional local culture than in Nuremberg. But the immersion doesn't have to stop just because you made it back to the hostel. Five Reasons Hostel, with their onsite bar, will have you trying all the best traditional beers and learning what it's like to drink like a true Barvarian! Putting you right by the old city wall, you will be close to all the best sites in the old town.
When you're not out exploring the museums, churches, and castles, Five Reasons Hostel will have you kicking back and relaxing in one of the lounges, enjoying the outdoor terrace, or simply grabbing a bite at the cafe!
Best Hostel for Solo Travelers in Nuremberg – A1 Hostel Nuremberg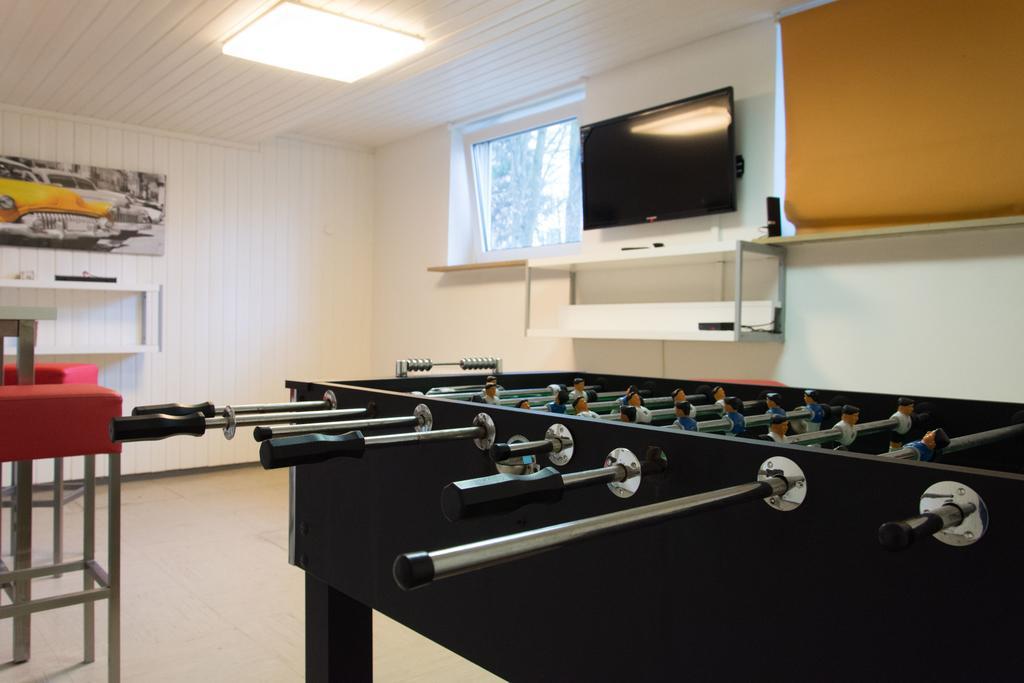 $$
Breakfast Not Included
Lounge
Laundry Service
If you've spent some time on the road and been confined to cramped dorm beds, you might be craving your own space to spread out in and pull yourself together. While A1 Hostel in Nuremberg has that social element out in the lounge, you can always retire to your own private room to kick back and relax. The biggest thing that stops your average backpacker from splurging on a single room is the price, but at A1 Hostel, you can get that added comfort for not all that much more than what you would pay for a dorm bed!
With the perfect balance between a cozy hotel and a laid back youth hostel, there's no better place to call home in Nuremberg than A1 Hostel!
Best Cheap Hostel in Nuremberg – a&o Nuremberg
$
Breakfast 7.9 Euro
Bar
Lounge
One thing that always deters budget travelers from visiting Germany is the price of a dorm bed. Lucky for you, in Nuremberg, it's not hard to find a hostel to fit the budget of a backpacker. a&o goes above and beyond to give you an experience unlike any other. Not only will you be staying in the cheapest hostel in Nuremberg, but a&o will also hook you up with a bar serving drinks every night and a cafe that will have a piping hot meal laid out on the table for you every morning.
Putting you right by the Central Train Station, getting from the hostel to all the best sites in the city is a breeze.
Best Hostel for Couples in Nuremberg – Burghotel Nuremberg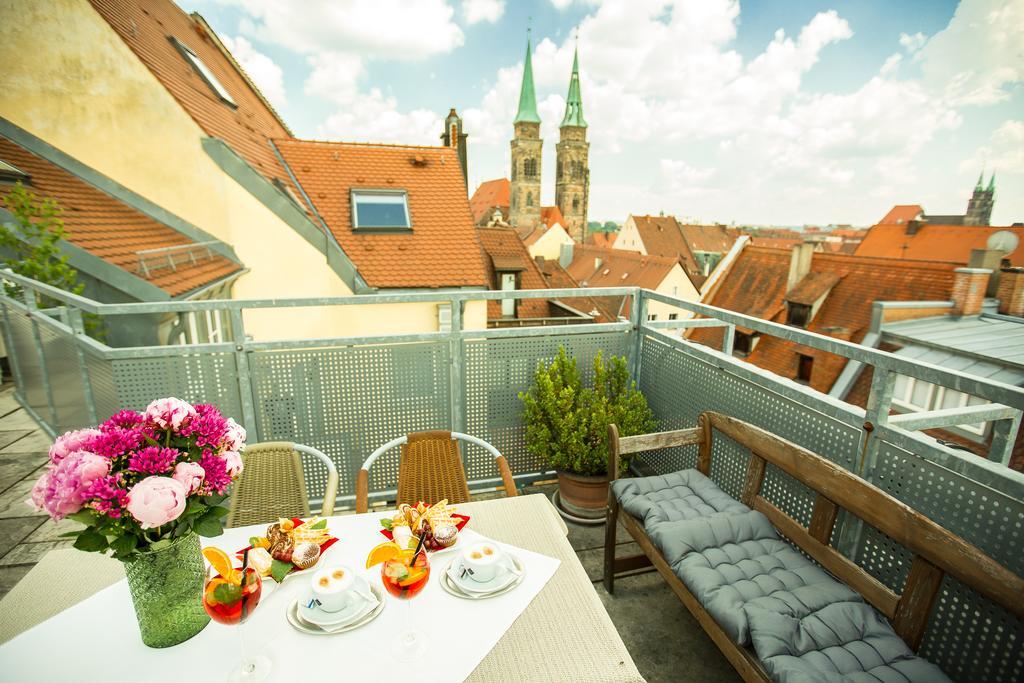 $$$
Breakfast 11 USD
Swimming Pool
Bar
Nuremberg is by far one of the most romantic cities in all of Germany. When traveling with your partner, don't end up stuck in a dorm room where you can't open the window and look out over the breathtaking beauty of the city. Treat yourself to a few nights in the Burghotel! For just a couple more Euros than your average hostel, this boutique hotel will have you living a life of luxury. The comfort and stunning views are just the beginning.
With its very own swimming pool, a bar where you can grab a drink after a day of exploring, and breakfast served every morning, you'll be giving yourself the star treatment while staying at Burghotel!
Best Party Hostel in Nuremberg – Bruderherz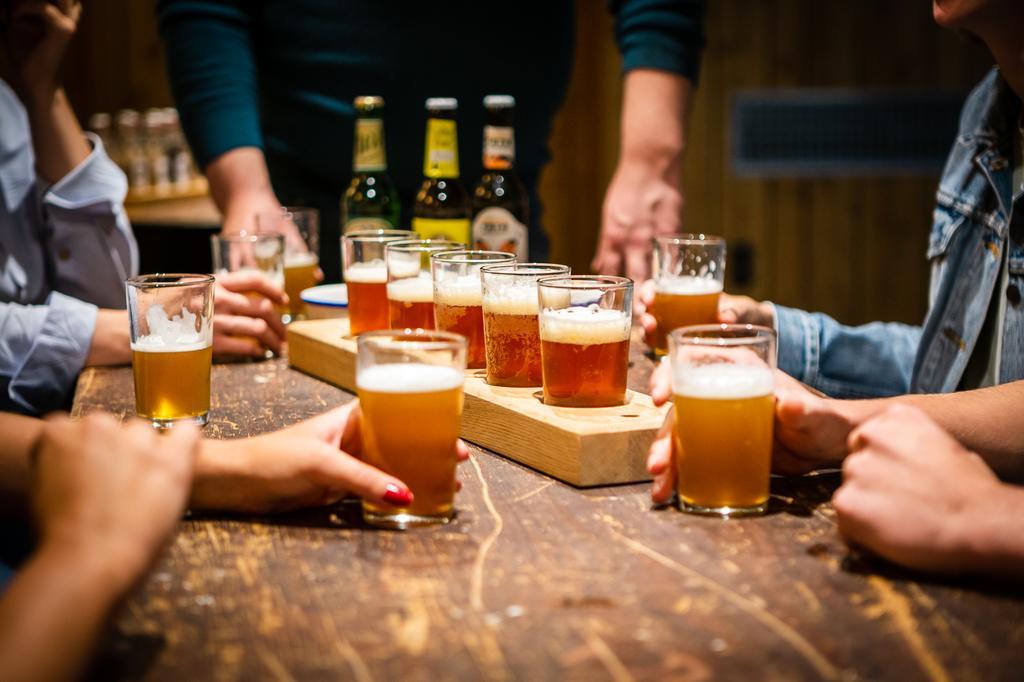 It wouldn't be Bavaria without the opportunity to chug down a few beers. Although you'll find tons of places lining the streets of Nuremberg offering you some of the best brews in Germany, you might want to make sure that a mug is never too far away from your bed! Bruderherz is a cheap hotel with a price that fits in with any traveler's budget. But don't think you'll be missing out on an authentic Nuremberg experience!
With its very own onsite bar, a cafe serving delicious meals, and a terrace where you can watch the world go by, there is no better place in all of Nuremberg to down a cold one with the gang and take in the beauty of the city from your hotel!
Best Hostel for Digital Nomads in Nuremberg – Jugend-Hotel Nuremberg
$$$
Breakfast 9 USD
Terrace
Lounge
If you're a digital nomad looking for a place to catch up on some writing or editing, you know that a rowdy hostel isn't exactly the best place to get to work. Let's get you typing away and stashing that laptop as soon as possible in this cozy hotel so you can get back to what you truly love – traveling. Jugend-Hotel puts you just far enough away from the city to keep things quiet, but close enough so you can still visit all the best sites in Nuremberg when you take a break from your work.
With a terrace and a lounge, you'll have tons of room to spread out in if you want a change of scenery!
Things DO go missing sometimes…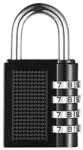 Psst! Heading to a hostel? Don't forget to pack a padlock! It's well worth having one so you can secure your locker and protect your stuff!
More of the Best Hostels in Nuremberg
If you're looking for a backpacker's hostel that will check all the boxes, look no further than City Hostel Metropolregion! Putting you a bit outside of the old town, you'll still have all the best sights – such as the Christmas Market and the historic Party Grounds – just a short bus ride away. Other than putting you in some of the cheapest dorm beds in Nuremberg, this backpacker's hostel will hook you up with an onsite bar and cafe for those nights where you're a bit too tired to head out.
You'll also get each morning started right with a delicious breakfast served in the dining room!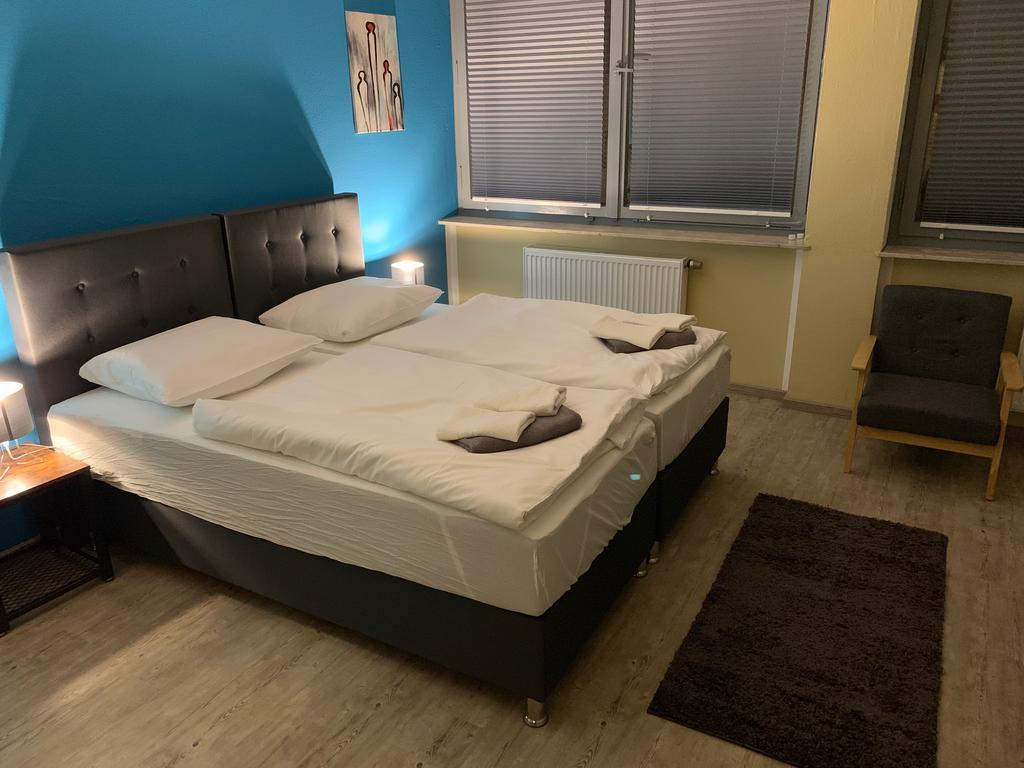 $$$$
Lounge
Cafe
Near Plärrer Subway Station
Although they may call themselves a hostel, White Pearl Hostel is actually a budget hotel that gives all you weary backpackers out there an upgrade from the dorm rooms. No matter if you're a couple, a solo traveler, or a digital nomad, the cozy rooms at the White Pearl Hostel are around the same price as what you would find at your typical hostel – but give you twice the comfort.
This guesthouse is located just a bit outside of the old city in Nuremberg. But with a subway station nearby, you'll be exploring all the churches and museums of the downtown in no time!
Want to save the world?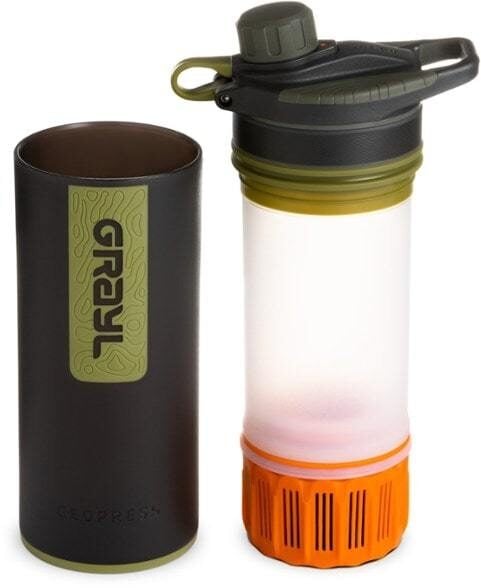 Single-use plastic bottles are a huge threat to Marine Life – Be a part of the solution and travel with a filter water bottle.
The GRAYL GEOPRESS water bottle is the ONLY all-in-one filter water bottle setup you'll need. Whether you need to purify the water from a hostel sink in Kathmandu or a stream trickle in the Andes, the Geopress has got you covered.
Read our full review of the GRAYL GEOPRESS!
If you want to see a different side of Nuremberg outside of all of the tourist areas of the old city, Pension Francesco puts you in a quiet suburban neighborhood where you can get a taste of what local Bavarian life is actually like. With its homey rooms and atmosphere that feels more like a bed and breakfast than a hotel, this is one stay that you'll never want to check out of!
When you aren't out exploring the city or relaxing in a local cafe, Pension Francesco has its very own terrace looking out over the garden and lounges perfect for kicking back and taking it slow.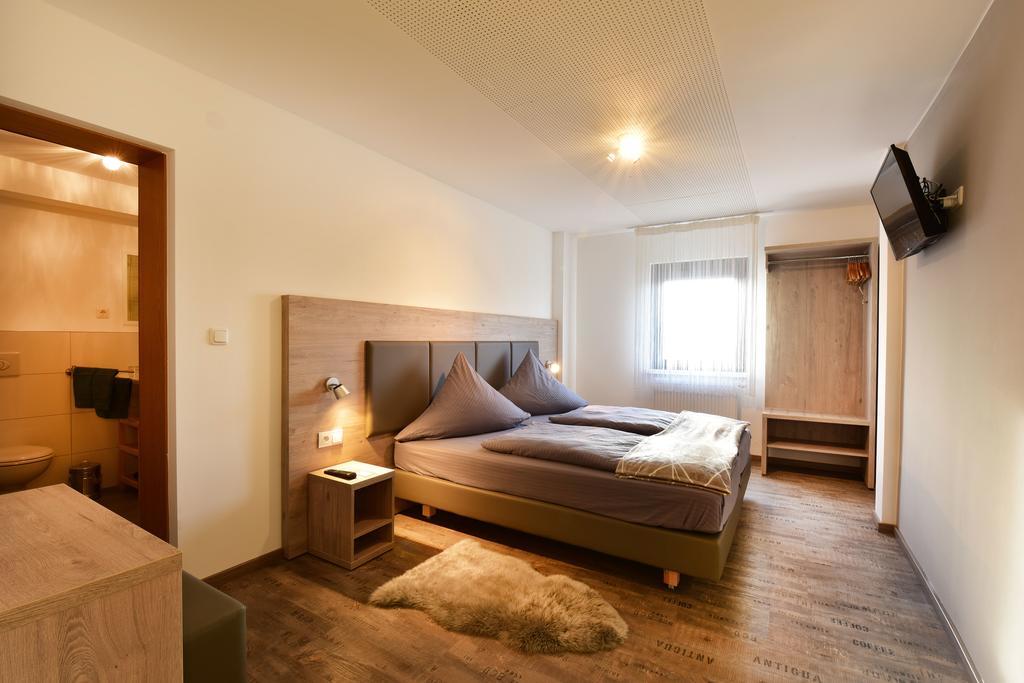 $$$$
Breakfast 8 USD
Cafe
Convenient Location
Just because you're a backpacker doesn't mean you don't deserve to pamper yourself every once in a while. After exploring Nuremberg, why not retire to this cozy boutique hotel that will give you all the comfort and privacy you need! With sparkling clean rooms and beds that will make it hard for you to get up in the morning, Gastehau am Hafen is the kind of stay you'll never want to check out of!
What will really having you falling in love with this budget hotel is the delicious breakfast served every morning.
The BEST Travel Backpack?!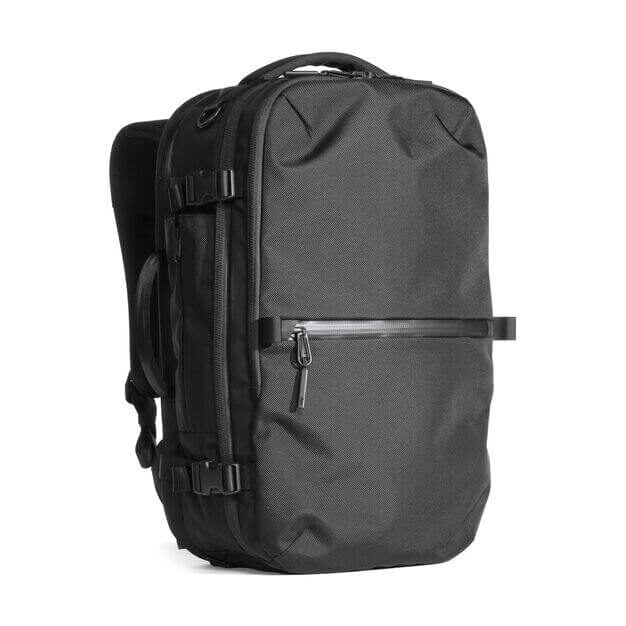 Pssssst! Not picked the perfect travel backpack yet? The Broke Backpacker team has tried out over thirty backpacks this year! Our favourite travel backpack is the Aer Travel Pack 2.
View on AER
What to Pack for your Nuremberg Hostel
Pants, socks, underwear… Here are some other items you might not have thought to pack.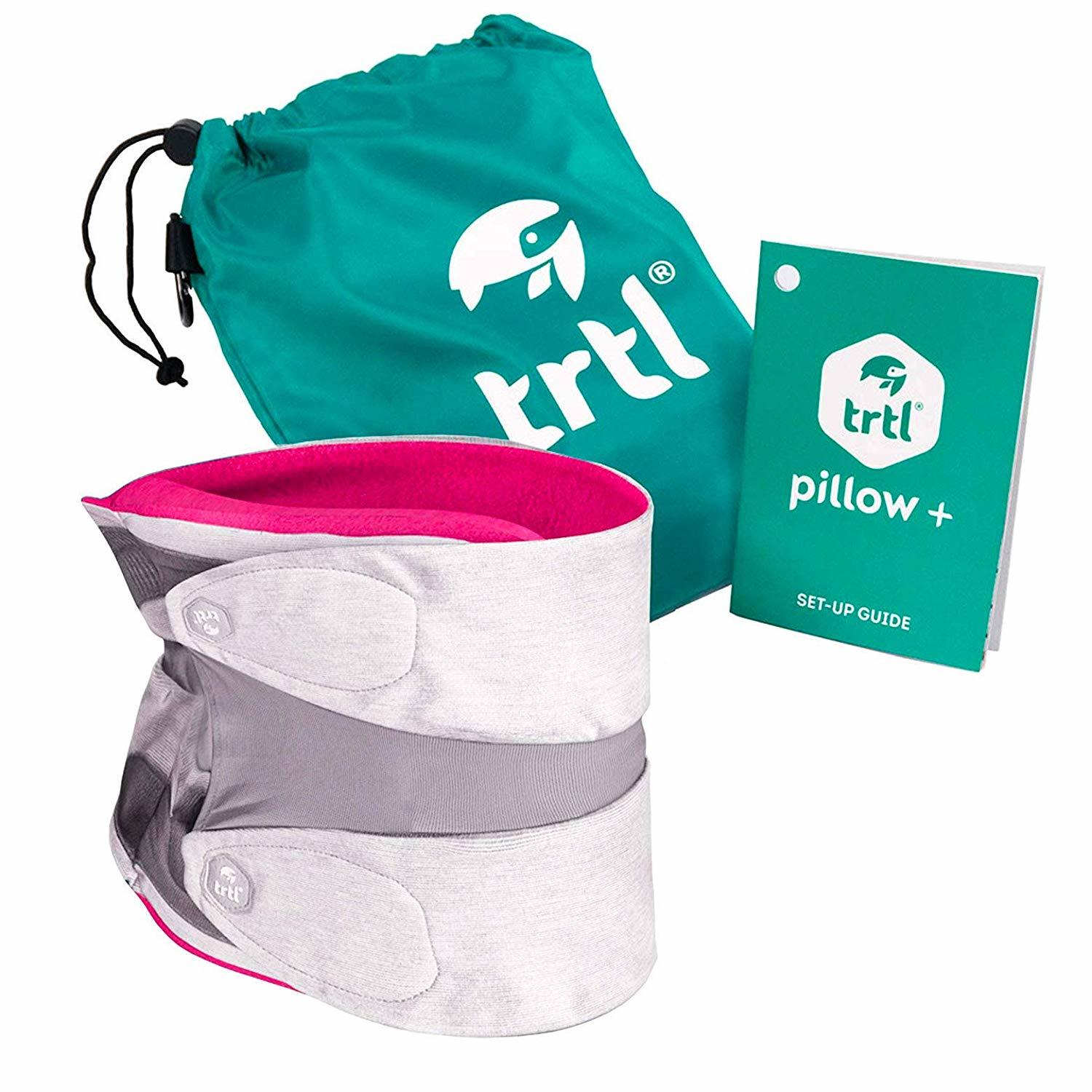 1. TRTL Travel Pillow: Long flights and bus rides are quite uncomfortable (most obvious statement of the day). Most travel pillows… Well, you know how they are. TRTL travel pillow is different. I mean, look at it! It'll cuddle you to sleep every ride and it does a pretty damn good job of supporting your neck so you don't get that stiffness or legendary popping when you stir.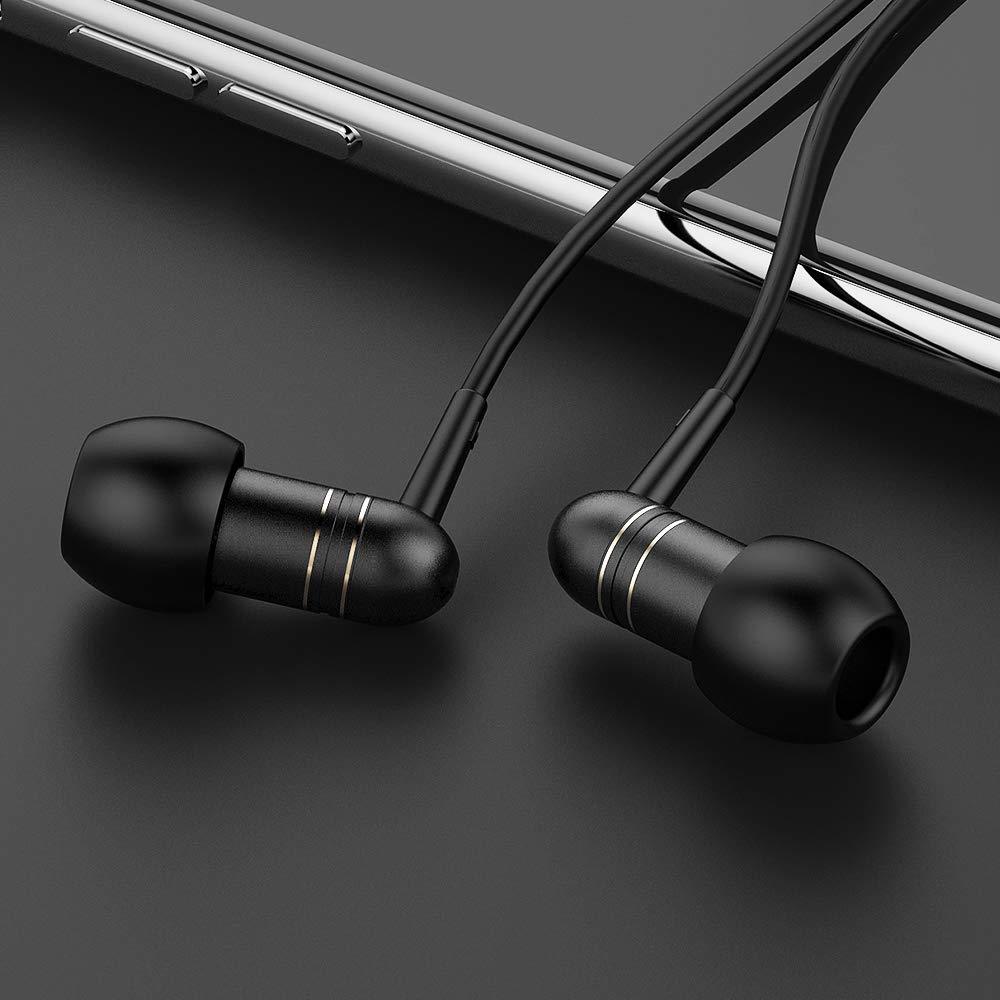 2. Noise-Cancelling Earbuds: Noise in hostels… is a thing. Your bunkmate coming in late, motorbike traffic just below your window, construction on the property or the round-the-clock rooster that seems to follow you to every f*cking hostel. Having a way to escape the noise while you sleep makes for a well-rested morning. Noise canceling ear-buds are a great solution, just put on your favorite artist or load a quick Netflix episode to fall asleep too.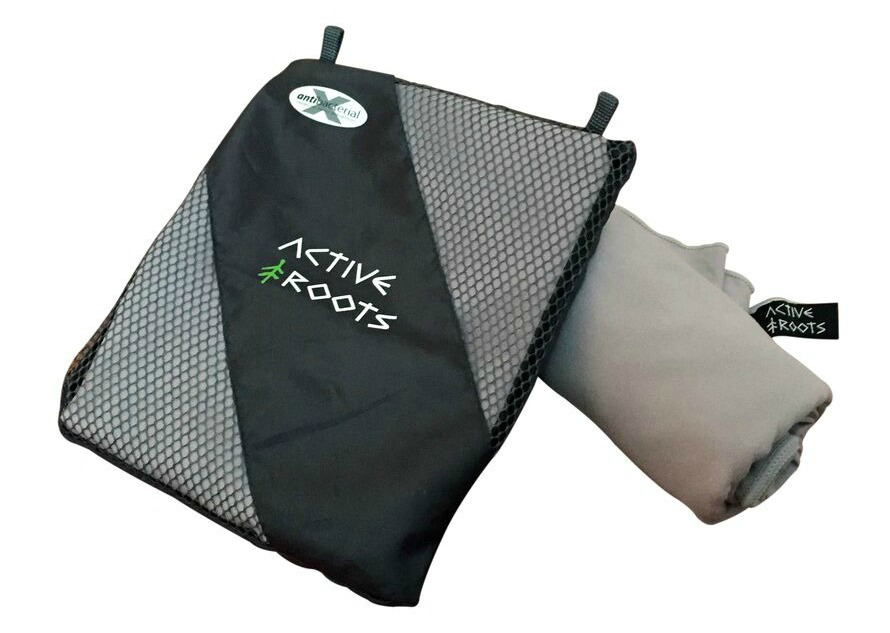 3. Active Roots Microfiber Towel: Having your own towel is a must when traveling since most hostels don't provide them. Plus as a backpacker, use of a towel will extend further than just showers, it's a minimalist yoga towel and a great beach blanket/towel combo! The Active Roots Microfiber Towel is really the best solution for backpacking.
4. Active Roots Toiletry Bag: Keep your bath-and-beauty items organized and in the right place with this water-resistant bag. With large compartments, mesh and enclosed clear sections, you can fit everything you might need inside. Hang it up or let it stand on its own – this bag is a must-have for dorm-lifers.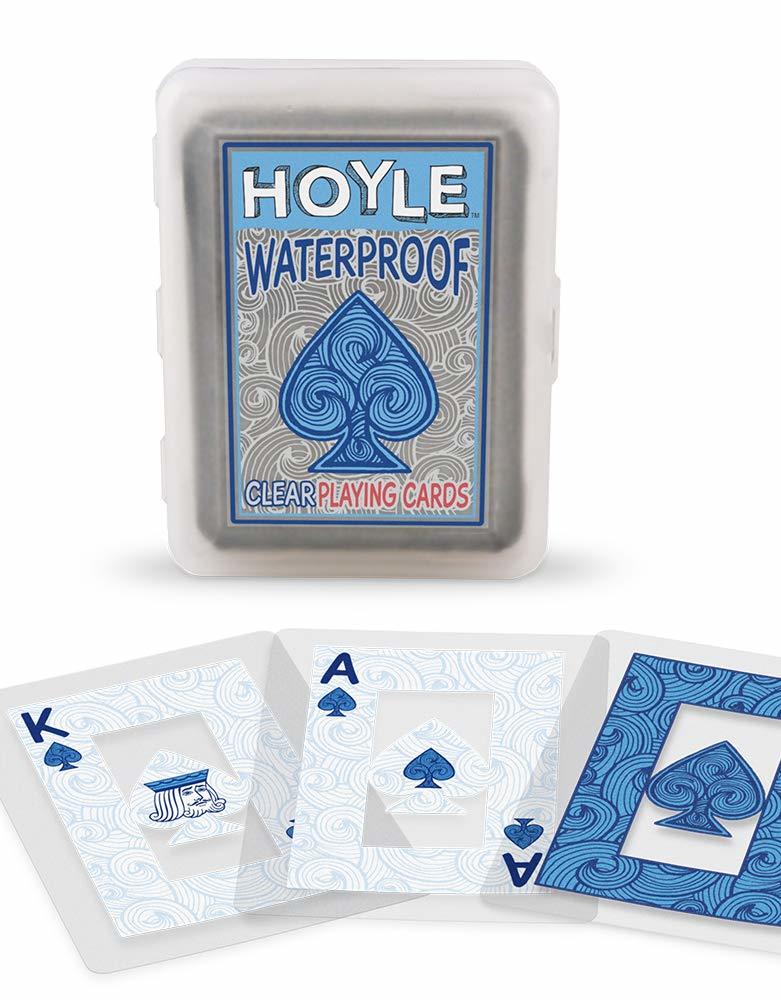 5. Playing Cards: Name your ideal night: I'm for a few cheap beers and some card games. Oh, and you don't even have to be drinking to enjoy a game – having cards with you traveling definitely helps out on those long airplane or beach days! Make sure to snag a waterproof deck to protect from the pool, ocean or Chang.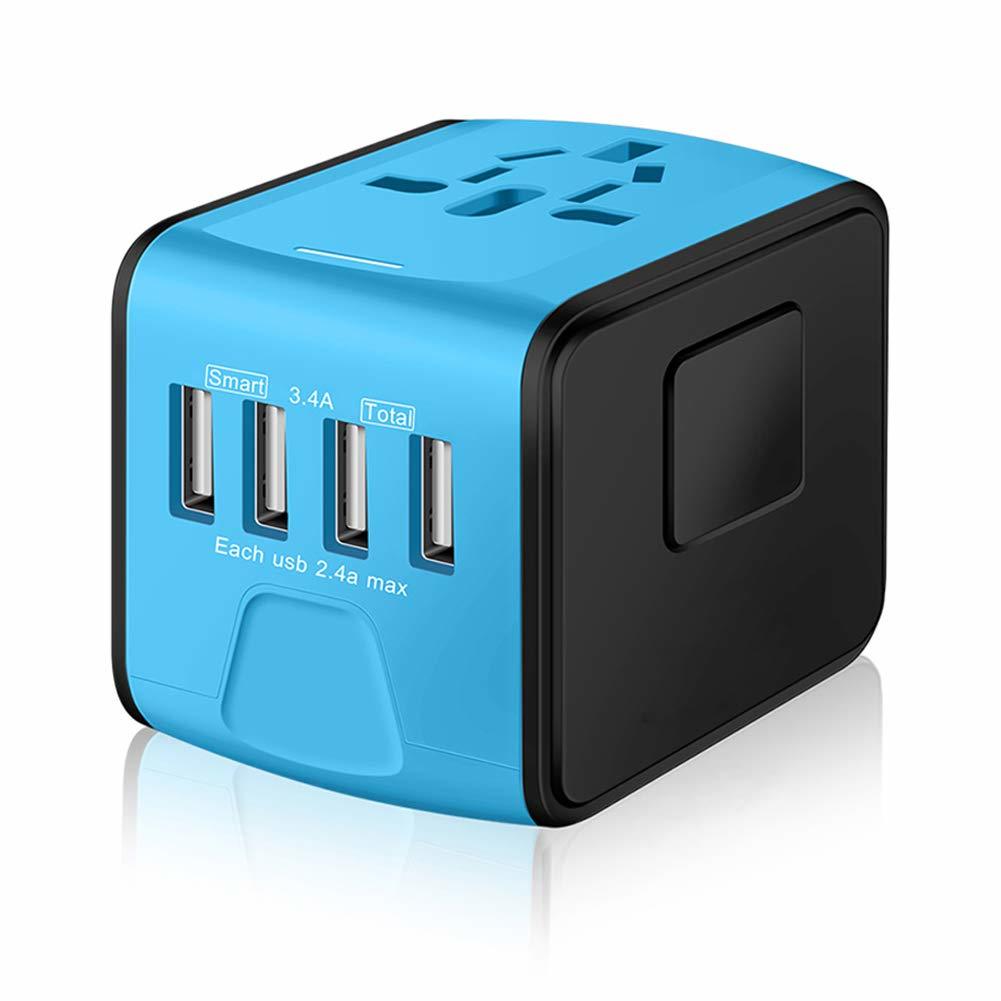 6. Universal Travel Adapter: Not every country has the same electrical plug style, so carry along a universal travel adapter. You'll want one that covers varying voltage levels, has protection from power surges, a fried laptop is not fun, and enough ports so you don't have to spend all day individually charging your devices.
Why you should travel to Nuremberg
With churches, castles, and medieval markets, there's no better place in all of Germany to see a bit of old Europe come to life! Not only will the architecture transport you to a time centuries ago, but the traditions and festivals in Nuremberg showcase all the things that make this city so unique!
Still a bit unsure about where to stay in Nuremberg? Let us point you in the right direction so you can go back to planning your travel itinerary. For both the price and the overall experience, you'll find no better hostel than Five Reasons Hotel,our pick for the best hostel in Nuremberg!
And don't forget Travel Insurance! We've put together a roundup of Travel Insurance for backpackers – check it out here, or if you're low on time, get a quote from World Nomads, our favorite travel insurance provider.
Getting an estimate from World Nomads is simple – just click the button or image below, fill out the necessary info, and you're on your way!

Over to you
Whether you decide to join a walking tour or explore Nuremberg on your own, you can easily lose yourself in the mesmerizing charm of this romantic German town. While other cities throughout the country have the modern world encroaching on whatever traditional remnants are left, Nuremberg has gone above and beyond to preserve all the best parts of traditional German life. From the festivals to the markets, you're likely to want to stay in Nuremberg a bit longer than you expected!
What will really make or break your trip is the hostel you choose to stay in. Are you more of a party animal or a book worm looking for a quiet place to plan your next move? The hostel you choose is sure to set the tone for your trip. Lucky for you, we have this list of top hostels in Nuremberg so you can find the backpacker's hostel that best fits how you like to travel.
Is this your first time in Nuremberg? We'd love to hear about your trip! If we left any great hostels off our list, let us know in the comments below!
Do you own or run a kick ass hostel? Want to be featured in this list? Get in touch at [email protected]
"Find out how YOU can support the site. We work hard to put out the best backpacker resources on the web, for free! It's all about helping out our tribe of awesome backpacker readers [that's you!]. Please visit the link to find out how you can help keep the site going 🙂
For the sake of transparency, some of the links in our content are affiliate links. This means that if you book your accommodation, buy a book or sort your insurance, we earn a small commission at no extra cost to you. I only link to stuff I've actually used and never endorse products or services that are not up to scratch. Thanks for your support.