Step back into classical romantic Europe by visiting the historic city of Salamanca. Filled to the brim with towering cathedrals large wide-open plazas, and tons of the traditional street-side cafes you know and love so well, Salamanca has the beauty to rival the likes of Madrid and Barcelona. With everything from Roman ruins to its renaissance inspired architecture, you will feel as if you are walking through an open museum while walking the streets of Salamanca!
With so much cultural and historical importance, you will find that Salamanca is no stranger to tourists. This means that you will have loads of options when it comes to choosing a backpacker's hostel or a cheap guesthouse. But it will take you ages to find that one youth hostel that best fits how you like to travel.
Lucky for you, we are here to make finding that perfect hostel as easy as 1, 2, 3! We brought all the best spots together to one place so you can book with confidence that you are staying in the best hostels in Salamanca!
Now the moment you have all been waiting for, the top hostels in Salamanca!
Quick Answer: The Best Hostels in Salamanca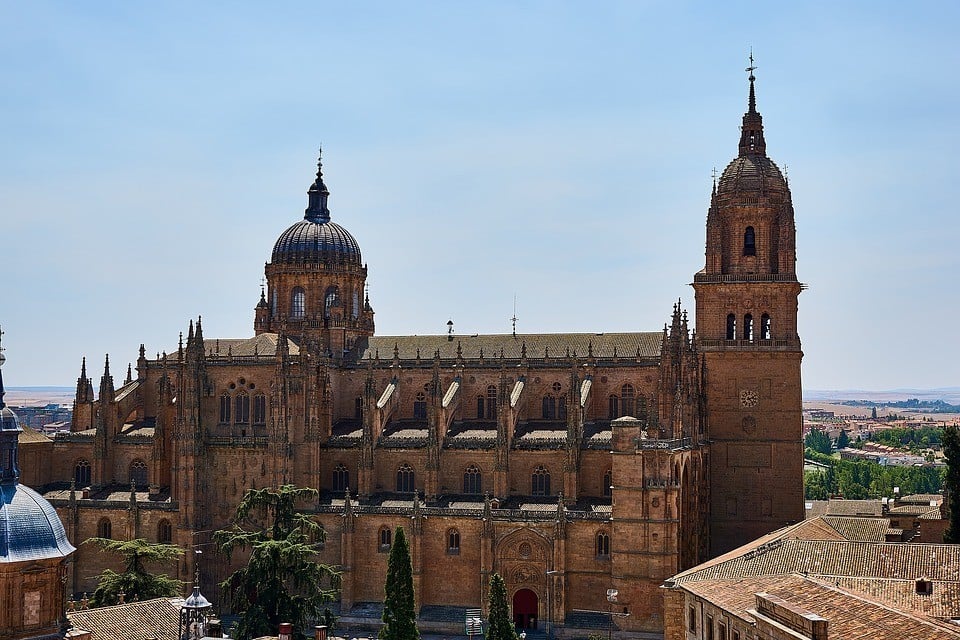 The Best Hostels in Salamanca
You will find many hostels in the downtown and quieter neighborhoods of Salamanca. Each of the hostels is a little different from the last, so keep your eyes peeled for that one place that sticks out for you!
Let's kick things off on our list with the one backpacker's hostel in Salamanca that truly raises the bar. Erasmus Hostel Premium is that one youth hostel that will provide you with everything you need to both party and feel right at home. After a while on the road, you will probably want to meet with fellow travelers. Erasmus Hostel Premium has several lounges and a terrace perfect for spreading out in. What really makes this hostel one of a kind is the onsite cafe and bar that will have you chowing down and drinking some of the best brews Salamanca has to offer!
Best Hostel for Solo Travelers in Salamanca- Revolutum Hostel
After traveling alone for a while be welcomed home with open arms at Revolutum Hostel! This cozy backpacker's hostel sells you so much more than just a place to rest your head, they give you a one of a kind experience at one of the most sociable stays in Salamanca. From the patio to the lounges you will find that you have tons of room to just kick back and relax in. You will find that the real party is situated around the bar, however. Top it off with a shared kitchen, you will have everything you could possibly need to feel right at home in the heart of Salamanca!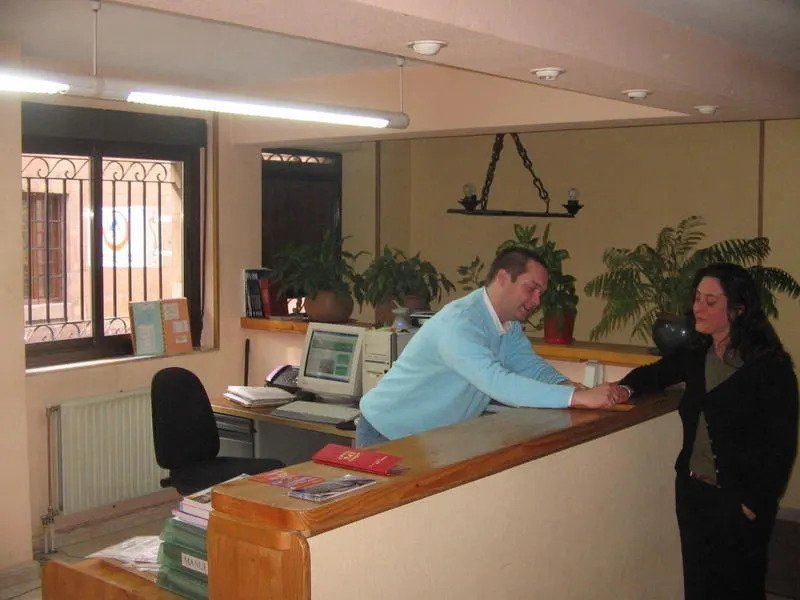 $
Meals
Lounge
24 Hour Reception
When you are traveling through Europe you will want to save every Euro you can to keep the good time rolling. When in Salamanca your go-to hostel for getting a cheap dorm bed is Youth Hostel Salamanca! Other than just providing you with budget accommodation, Youth Hostel Salamanca will also hook you up with meals, a great location in Salamanca, and a lounge perfect for relaxing and meeting other travelers. Although you won't have a whole lot of room to spread out in to meet other travelers and there is no kitchen, Youth Hostel Salamanca is a great option for travelers just looking for a cheap hostel to base themselves out of.
Best Hostel for Couples in Salamanca- Hostal Escala Luna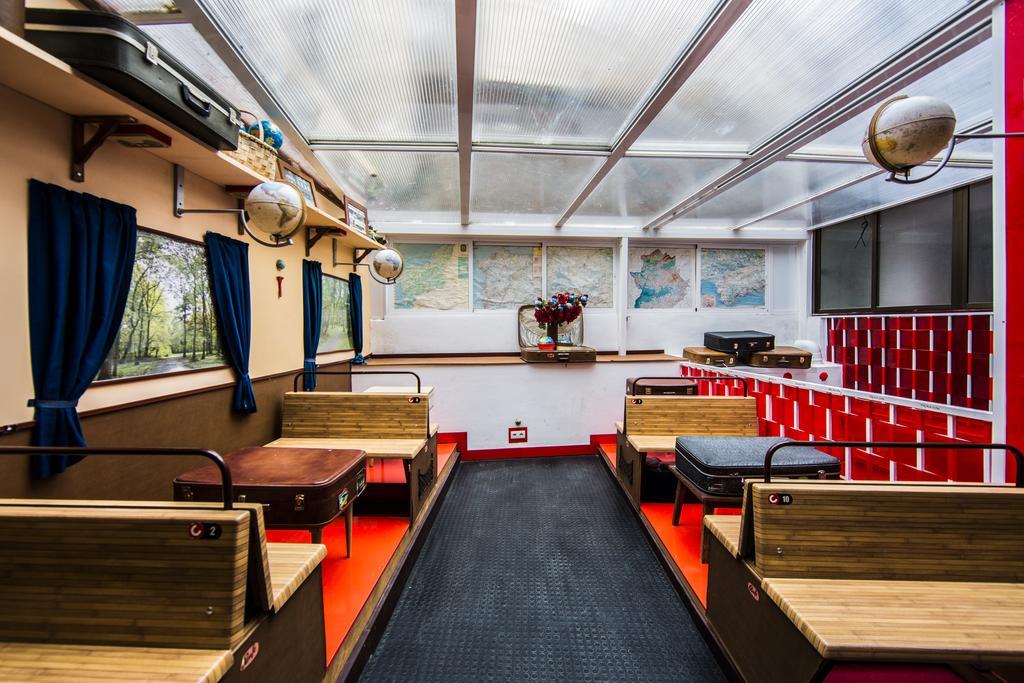 $$
Cafe
Bike Hire
Laundry Facilities
Are you and your partner looking for a romantic getaway but feel held back with your backpacker's budget? Luckily for you, there is a hostel in the heart of Salamanca that can put you in some of the cheapest private rooms in town! No matter if you are a traveler needing some much needed alone time or a couple looking to cozy up a few days, Hostel Escala Luna is your go-to place! Other than the cheap rooms, you will also find that this hostel comes complete with its very own cafe and bike hire, giving you everything you need to enjoy Salamanca to the fullest!
Things DO go missing sometimes…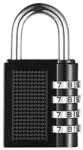 Psst! Heading to a hostel? Don't forget to pack a padlock! It's well worth having one so you can secure your locker and protect your stuff!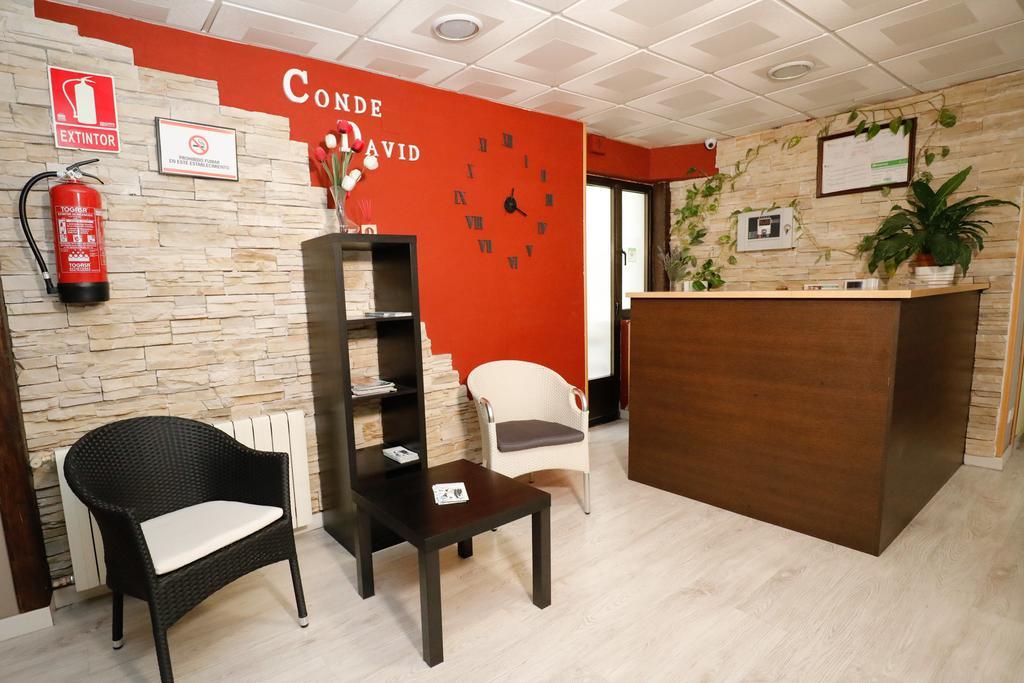 $$
Bar
Restaurant
Guesthouse
Although it may be called a hostel, you won't find any dorm rooms here, but what Hostal Conde David does offer is some of the cheapest rooms in all of Salamanca and a bar/restaurant perfect for grabbing a meal or a stiff drink to end another perfect day in the city. Other than the great food and cozy atmosphere, Hostal Conde David will have you staying right by some of the best sights in Salamanca such as San Marcos Church and the Town Hall. Top it off with the Salamanca Bus Station being within walking distance of your guesthouse, you couldn't ask for a better place to call home.
Want to save the world?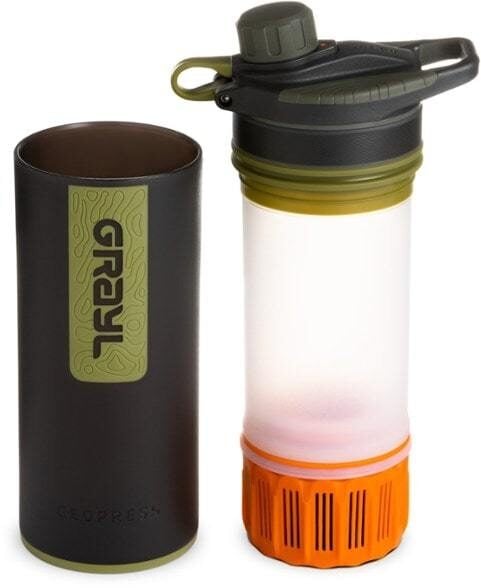 Single-use plastic bottles are a huge threat to Marine Life – Be a part of the solution and travel with a filter water bottle.
The GRAYL GEOPRESS water bottle is the ONLY all-in-one filter water bottle setup you'll need. Whether you need to purify the water from a hostel sink in Kathmandu or a stream trickle in the Andes, the Geopress has got you covered.
Read our full review of the GRAYL GEOPRESS!
Best Hostel for Digital Nomads in Salamanca- Roomin Hostel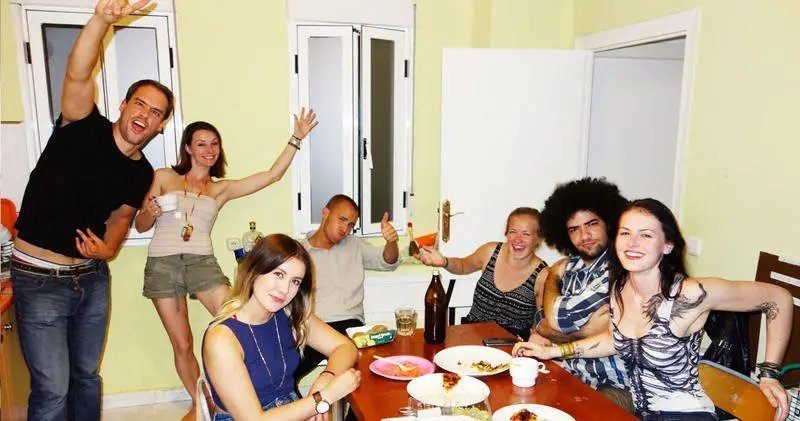 $$
Cafe
Lounge
Free Breakfast
As a digital nomad, you are bound to need to take a few days to catch up on writing and editing while on the road. Rooming Hostel will put you up in a private room for the exact same price as a dorm bed in some of the other hostels in town. Although you will have all the privacy you need, you will also find that this stay has all the perks of a backpacker's hostel. With lounges, a terrace, and even a cafe, you will find that you have tons of room to spread out in and chat with the other travelers. Top it all off with free breakfast, and you have one of the best stays in Salamanca!
More of the Best Hostels in Salamanca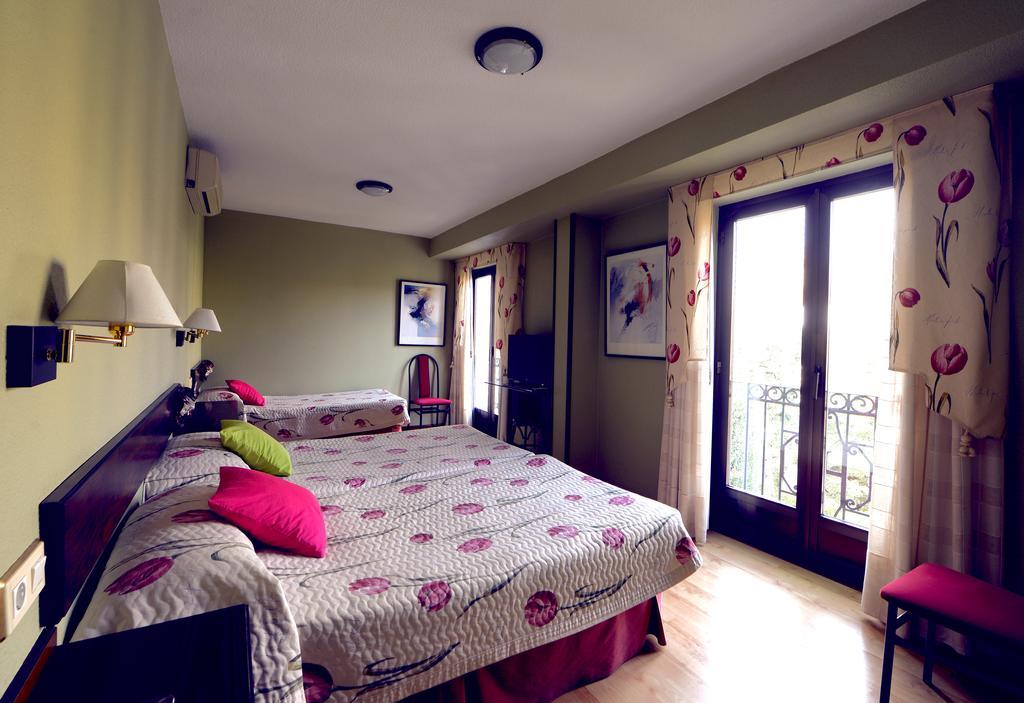 $$
Guesthouse
Balconies
Cafes
Everyone, even backpackers, needs to pamper themselves every once in a while. Hostal Concejo will have you staying in luxurious rooms but on a traveler's budget. With its spacious, sunny, and elegantly designed rooms, you will feel as if you are staying in a 5-star hotel. It's not just the balconies that will win you over to staying in this upscale backpacker's hostel, but Hostal Concejo also is right next to some of the best cafes and restaurants in Salamanca. With budget rooms and a great location, you couldn't ask for a better place to stay!
The BEST Travel Backpack?!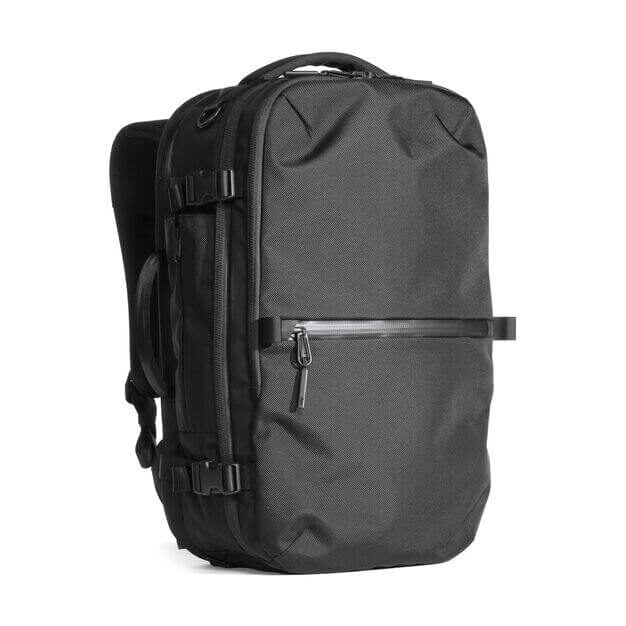 Pssssst! Not picked the perfect travel backpack yet? The Broke Backpacker team has tried out over thirty backpacks this year! Our favourite travel backpack is the Aer Travel Pack 2.
View on AER
What to Pack for your Salamanca Hostel
Pants, socks, underwear… Here are some other items you might not have thought to pack.
1. Active Roots Toiletry Bag: The Active Roots Toiletry bag keeps all of your bathroom essential items organized instead of flowing around your backpack. Having everything handy and accessible in one water-resistant bag is a bathroom lifesaver. This toiletry bag also helps from being that embarrassed person walking back to the dorm room, in a towel, to grab forgotten shampoo.
2. Active Roots Microfiber Towel: Quick-drying, lightweight, super soft and compact – the Active Roots Microfiber Towel is essential for every backpacker. No need to use the scabby towels your hostel may or may not provide! Use it for drying off, as a yoga towel or even as a picnic blanket – the options don't stop here. Made of antibacterial material, you don't have to worry about your towel starting to smell unpleasant either after lots of use.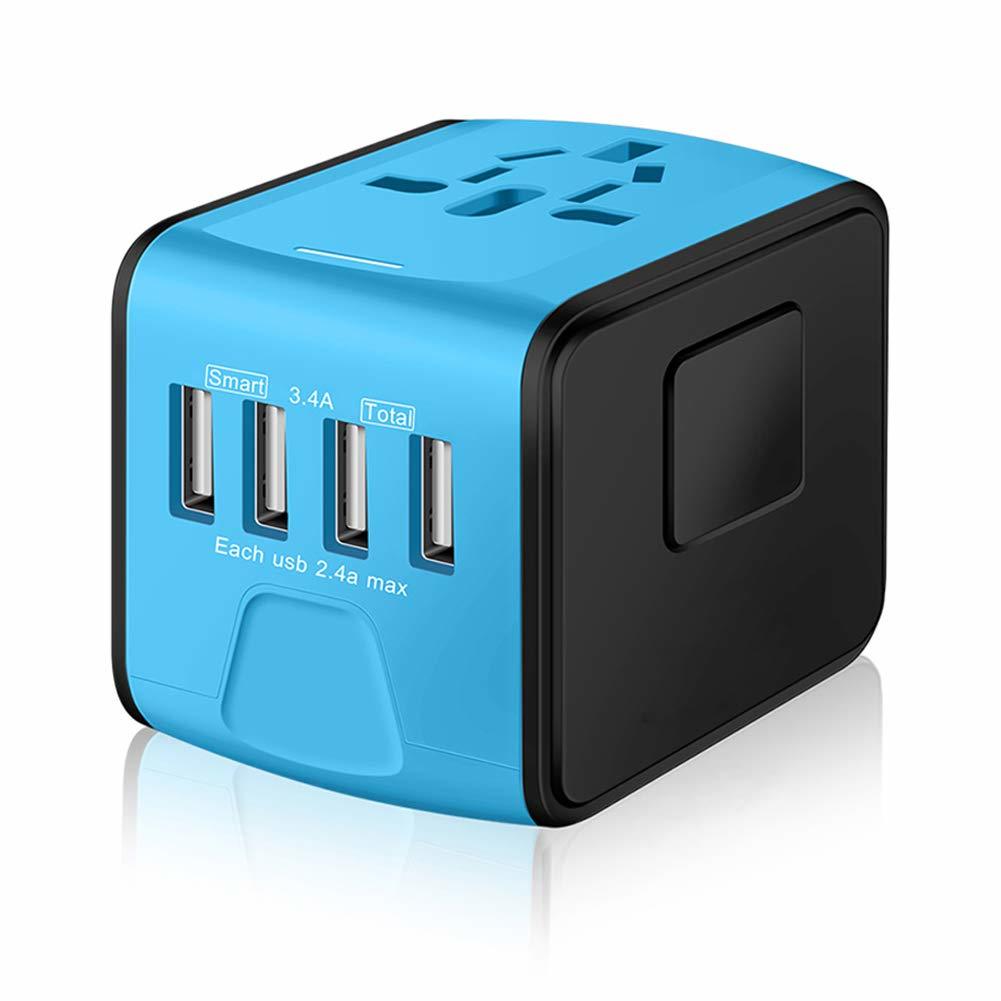 3. Universal Travel Adapter: Not every country has the same electrical plug style, so carry along a universal travel adapter. You'll want one that covers varying voltage levels, has protection from power surges, a fried laptop is not fun, and enough ports so you don't have to spend all day individually charging your devices.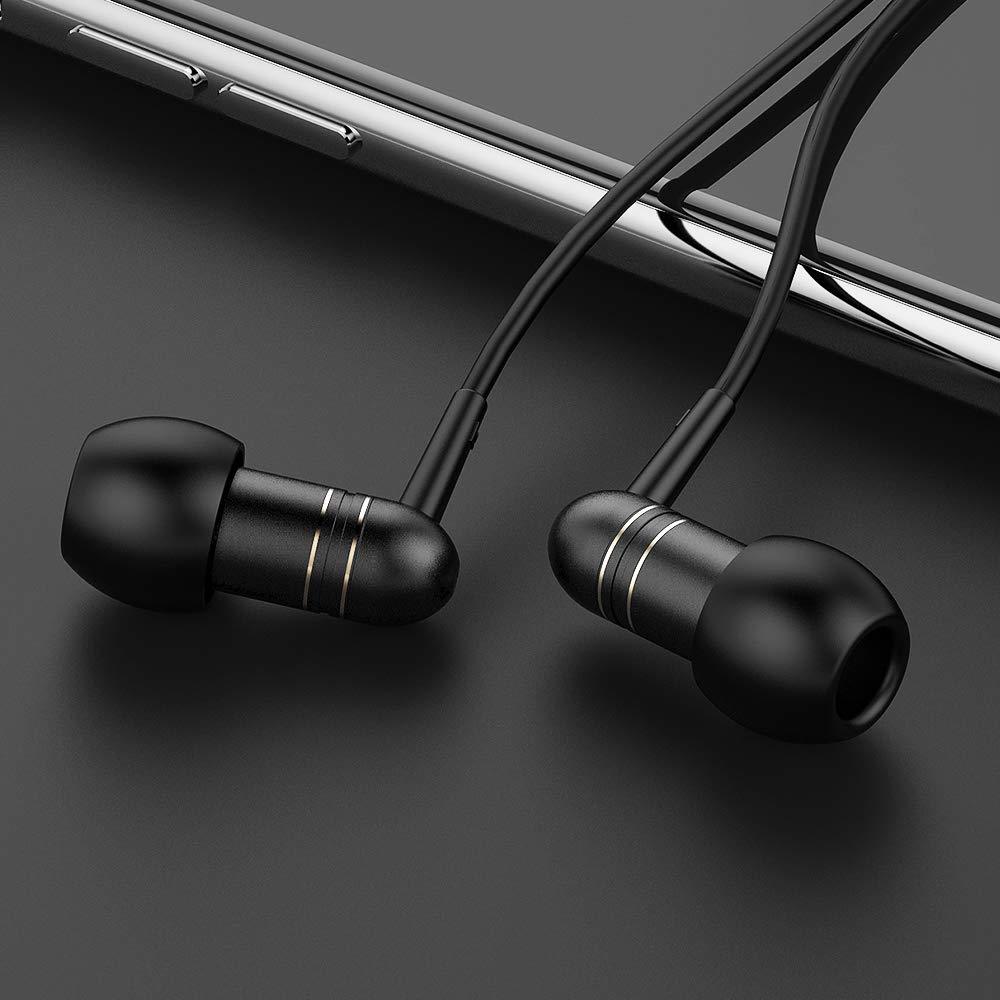 4. Noise-Cancelling Earbuds: Noise in hostels… is a thing. Your bunkmate coming in late, motorbike traffic just below your window, construction on the property or the round-the-clock rooster that seems to follow you to every f*cking hostel. Having a way to escape the noise while you sleep makes for a well-rested morning. Noise canceling ear-buds are a great solution, just put on your favorite artist or load a quick Netflix episode to fall asleep too.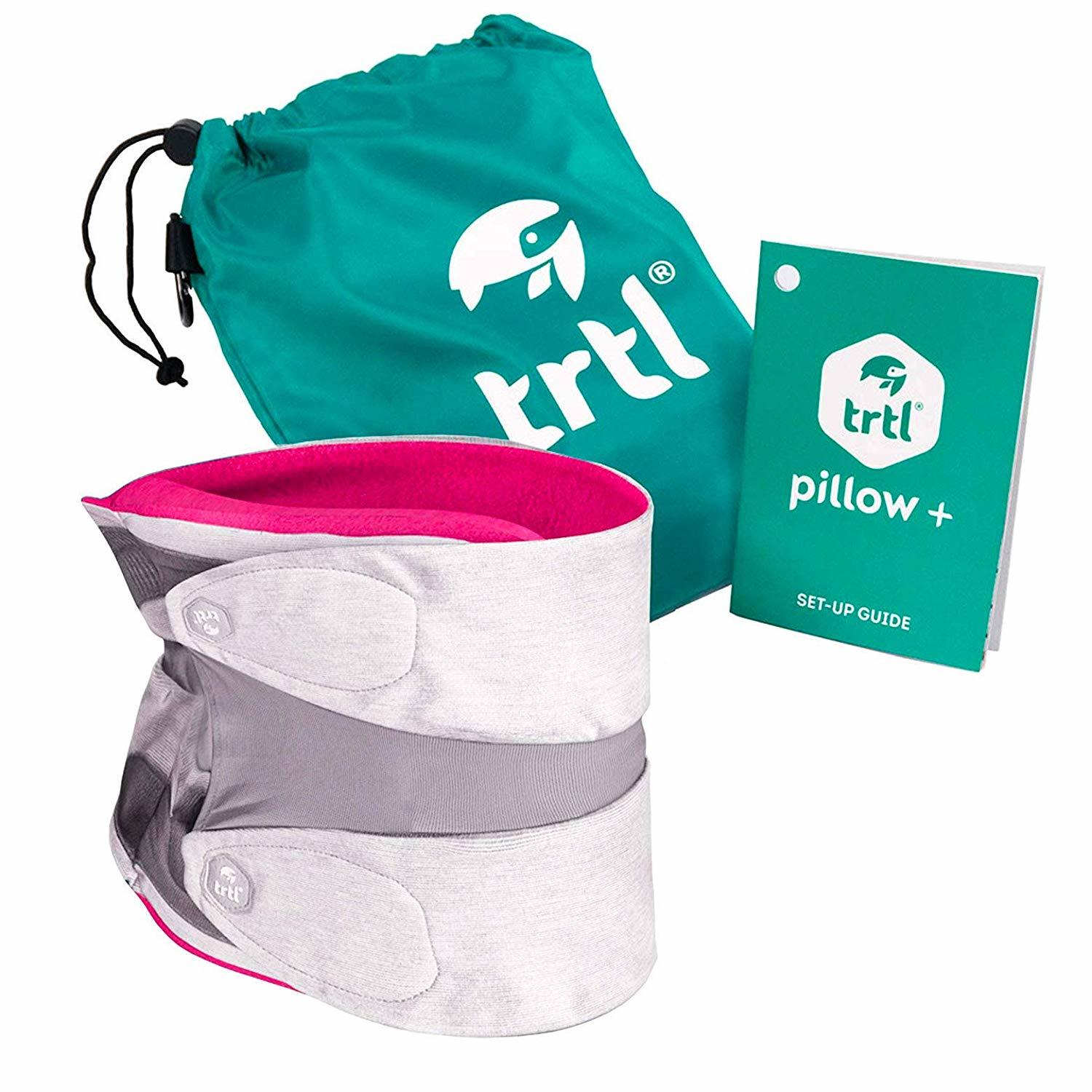 5. TRTL Travel Pillow: Long flights and bus rides are quite uncomfortable (most obvious statement of the day). Most travel pillows… Well, you know how they are. TRTL travel pillow is different. I mean, look at it! It'll cuddle you to sleep every ride and it does a pretty damn good job of supporting your neck so you don't get that stiffness or legendary popping when you stir.
6. Power Bank: Showing up to a new city, after a 14-hour bus ride, with a dead phone and no directions to your hostel is a half-awake, messy nightmare. Putting a good power bank in your pack is the best and easiest way to keep your important electronics charged up for those long travel and sightseeing days.
Why you should travel to Salamanca
In Salamanca, you got many different hostels to choose from. Everything from your classic backpacker's hostels with cozy lounges to budget guesthouses with spacious rooms, you are sure to find that one stay in Salamanca that will make you feel right at home. Are you still torn between a couple of different stays? Let us point you in the right direction. For backpackers, there is no better place to stay than Erasmus Hostel Premium, our pick for the best hostel in Salamanca!
Over to you
There you have it, folks! All the best backpacker's hostels Salamanca has to offer! Before you know it you will be finding yourself sipping on a glass of wine in view of the Salamanca skyline and staring at the elaborate murals in the interior of the historic cathedrals. Salamanca is a city where you will find something new every time you start exploring the streets of the city.
What will really decide what kind of tip you have is the backpacker's hostel you call home. Will you have a more low key stay where you will enjoy quiet nights in the dorm room or will you be out hitting the bars and tearing up the clubs with the other guests? No matter what you decide, you are sure to find a backpacker's hostel perfect for you!
Have you ever stayed in Salamanca and stayed at a great backpacker's hostel we may have missed? We would love to hear about it in the comments below!
And don't forget Travel Insurance! We've put together a roundup of Travel Insurance for backpackers – check it out here, or if you're low on time, get a quote from World Nomads, our favorite travel insurance provider.
Getting an estimate from World Nomads is simple – just click the button or image below, fill out the necessary info, and you're on your way!

Do you own or run a kick ass hostel? Want to be featured in this list? Get in touch at [email protected]
"Find out how YOU can support the site. We work hard to put out the best backpacker resources on the web, for free! It's all about helping out our tribe of awesome backpacker readers [that's you!]. Please visit the link to find out how you can help keep the site going 🙂
For the sake of transparency, some of the links in our content are affiliate links. This means that if you book your accommodation, buy a book or sort your insurance, we earn a small commission at no extra cost to you. I only link to stuff I've actually used and never endorse products or services that are not up to scratch. Thanks for your support.