Leaving the comfort of the cities behind, you are about to embark on an adventure unlike any other! Nestled into the Andes Mountains in North Eastern Chile, you will find yourself entering a totally alien environment! San Pedro de Atacama will be your base of operations when heading out to explore the off worldly wonders of the salt flats, hot springs, and orange Mars-like ridges. With its towering volcanoes and exploding geysers, you will be witnessing scenes not found anywhere else on earth!
With such stunning natural wonders, San Pedro de Atacama is not short on great hostels where your budget backpackers and first-time travelers can call home before heading out to the volcanoes. But with so many different places to choose from, your head may start spinning when it comes down to picking one backpacker's hostel to book into.
That is exactly why we made this ultimate guide to all the best top hostels in San Pedro de Atamaca! Now you will be able to find that one perfect hostel after just a few minutes after looking over our list!
Lace-up your hiking boots and get ready to fit the trail, you will find yourself exploring the salt flats before you know it!
Quick Answer: The Best Hostels in San Pedro de Atacama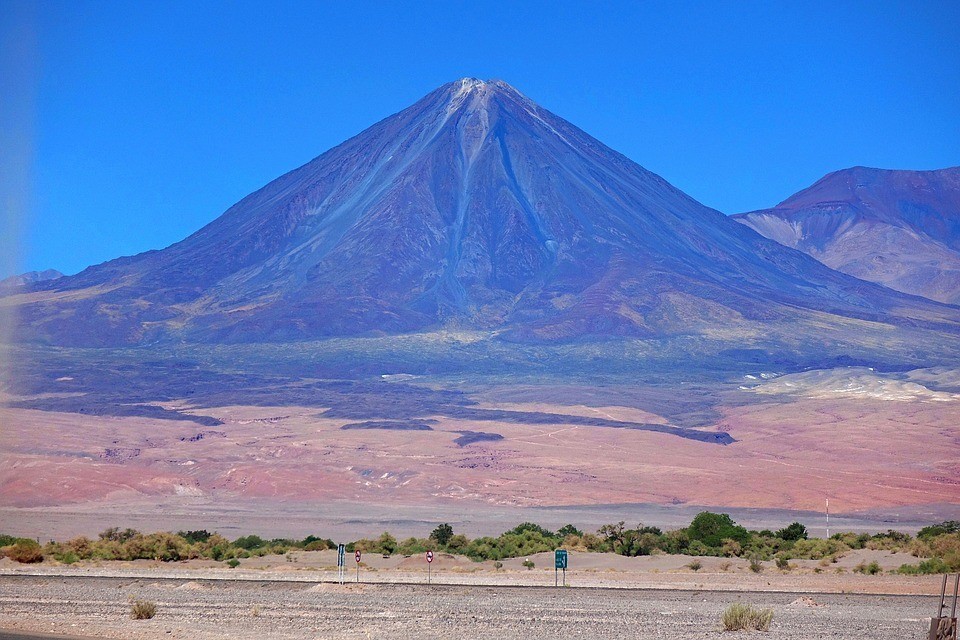 The Best Hostels in San Pedro de Atacama
You are about to take the first steps that will bring you closer to exploring all the natural beauty hidden away in the Andes Mountains. Before you can start this amazing backpacking Chile adventure, you will need to find that one hostel to call home. With each stay a little different from the last, keep your eyes peeled for that hostel that best fits how you like to travel!
Best Overall Hostel in San Pedro de Atacama – Hostel Rural
$
Shared Kitchen
Bar
Outdoor Terrace
The first thing that will blow you away about this one of a kind hostel is its unique bohemian style. With its hippie colors, relaxing hammocks, and laid back atmosphere, Hostal Royal makes for the perfect place to just grab a cushion, lounge around, and hang out with the other backpackers. Other than the chill vibes, Hostal Rural will hook you up with meals from the onsite cafe, drinks from the bar, and even a shared kitchen if you are looking to save some money by cooking up your own meals. Top everything off with tours to Salar de Uyuni, Hostal Rural makes for one of the best hostels in San Pedro de Atacama to base yourself out of!
Best Hostel for Solo Travelers in San Pedro de Atacama – Chill Out Backpackers Hostel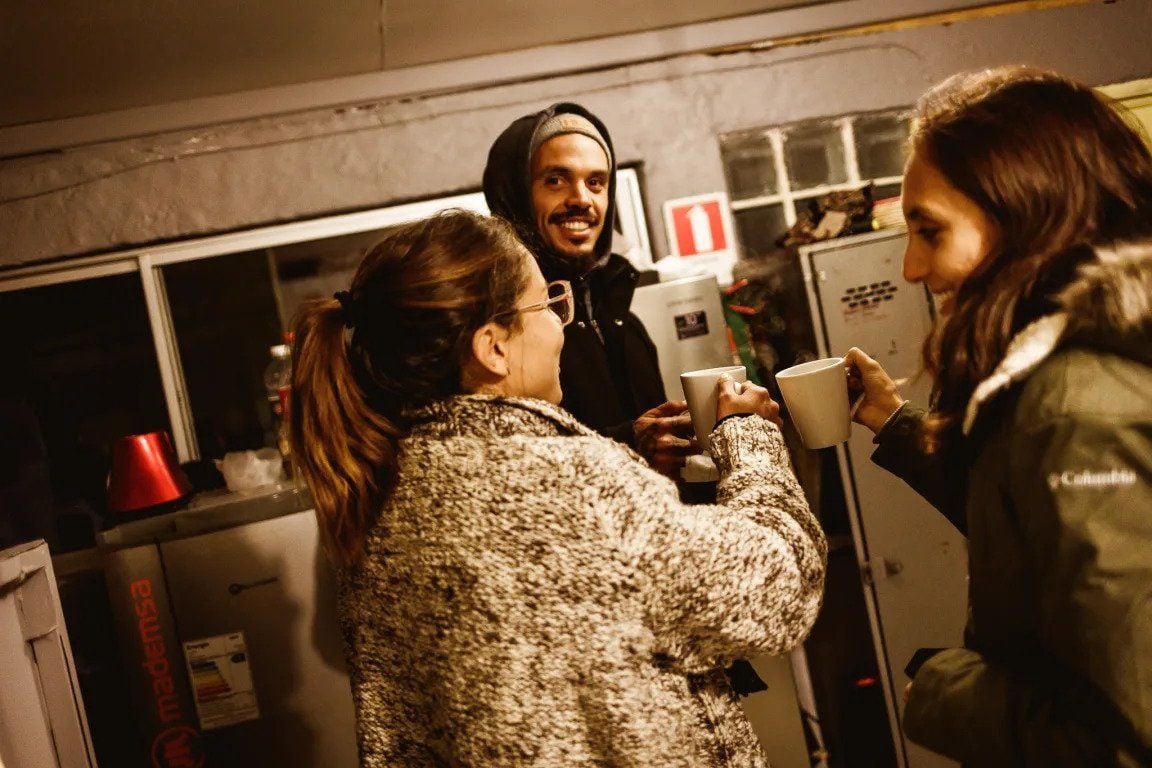 After being on the road for a while, you will want to find a hostel where you can kick back and hang out with the other backpackers. Chill Out Backpackers Hostel starts out with offering its guests relaxing lounges and terraces to lounge around in, but what will really have you up chatting with the other guests is the weekly events. Start out with grabbing a beer from the onsite bar, but the real party starts when you start playing beer pong or dancing to the DJs coming to the hostel to show you the time of your life! Complete with a cafe and even a shared kitchen, you will have everything from great drinks and delicious food offered right from your hostel!
Best Cheap Hostel in San Pedro de Atacama – Sol Atacama Hostel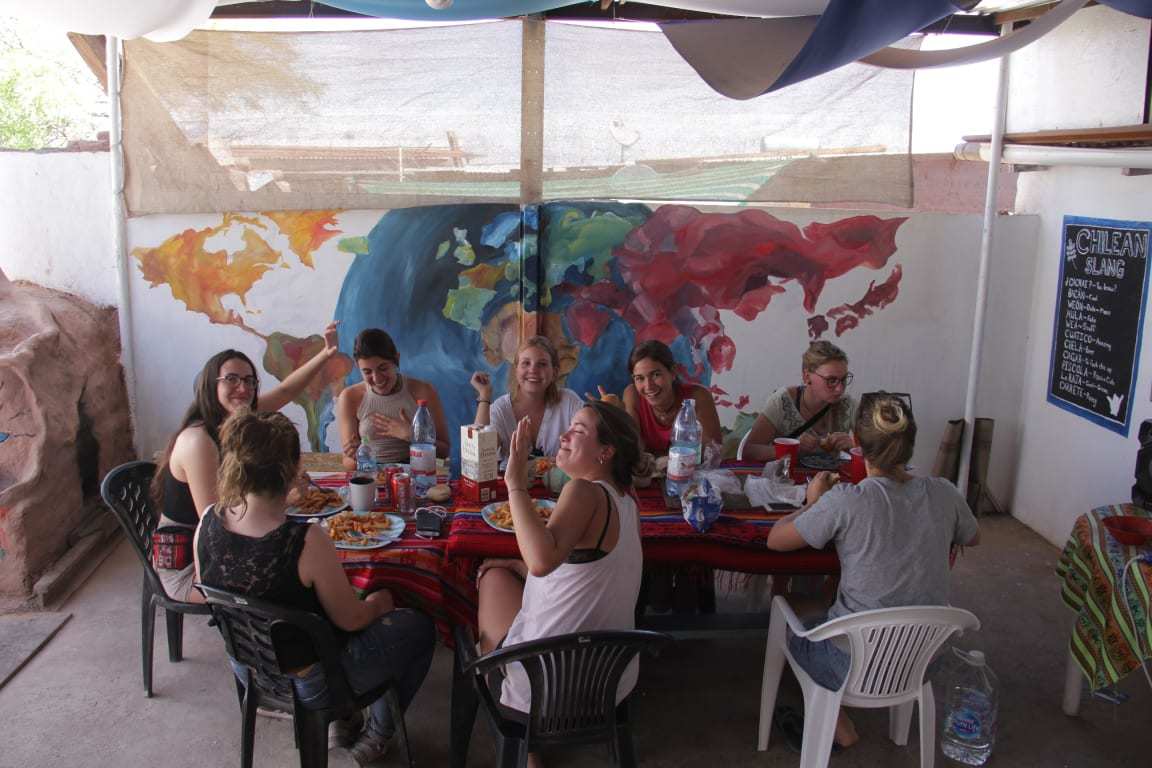 $
Shared Kitchen
Terrace
Bar
For all of you long term hardcore travelers, finding the cheapest hostel in town is essential for staying on the road as long as possible. When traveling to this Chilean town, Sol Atacama Hostel is your go-to place for the cheapest hostel in San Pedro de Atacama. This backpackers hostel offers so much more than budget beds, they will also hook you up with a shared kitchen where you can save some extra money by cooking your own meals, an onsite cafe, and even a bar. No matter if you are looking to just relax on the sunny terrace or get the party started by playing beer pong, this hostel will give you a backpacker experience unlike any other.
Best Hostel for Couples in San Pedro de Atacama – Hostal Iquisa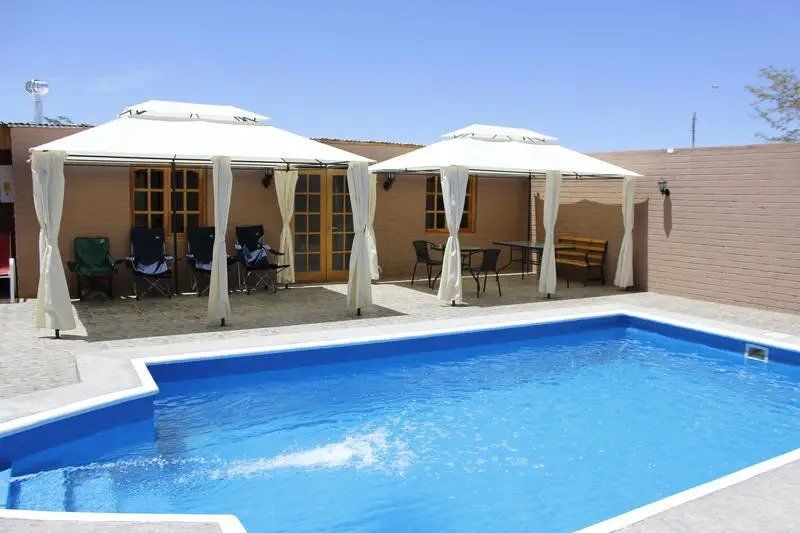 $$
Cafe
Swimming Pool
Breakfast Included
Backpacking as a couple is never easy. While on the road you will have your fair share of challenges and without your own personal room to retire to, the romance may begin to fade after a while. Let's reignite the flame of love by having you stay in this hostel giving you some of the cheapest private rooms in San Pedro de Atacama. Hostal Iquisa will put you up in sunny and spacious without breaking the bank. But this is just the beginning. This hostel will also have you lounging by the pool, lounging about on the terrace, and grabbing a meal at the onsite cafe. For a more upscale backpackers stay in San Pedro, look no further than Hostal Iquisa!
Best Party Hostel in San Pedro de Atacama – Backpackers San Pedro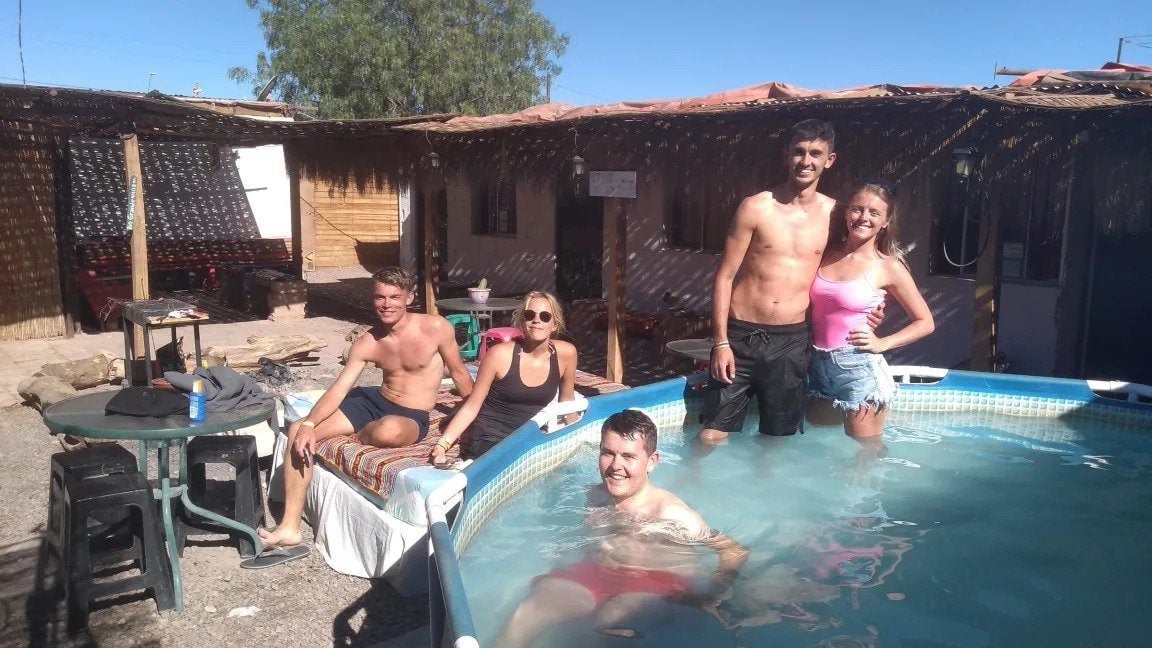 So you have explored the Atacama Desert and the salt flats, now you are wondering where the party is at! When staying st Backpackers San Pedro they will bring the party right to you! This hostel will kick things off by serving you a drink from the bar. With drink specials every night, you will quickly find yourself trying everything on the menu. When it comes to getting the party started you will have your choice of relaxing by the bonfire, grabbing some barbeque, or hitting the dancefloor! After a night of chatting with the other backpackers and partying it up, Backpackers San Pedro will have you back on your feet with a hot meal from their onsite cafe!
Best Hostel for Digital Nomads in San Pedro de Atacama – Rural La Florida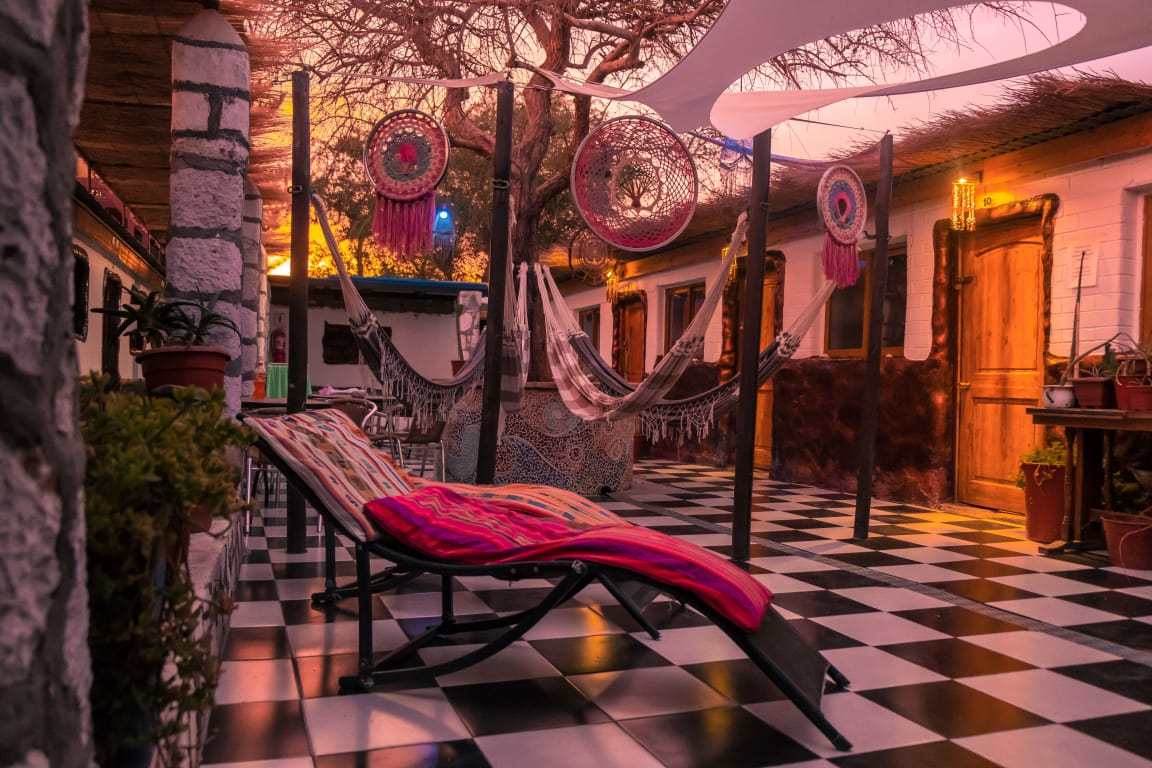 $
Cafe
Terrace
Breakfast Included
After spending a few days taking videos and finding stories in the Andes Mountains, you will probably need to be grounded in a backpackers hostel for a few days in order to catch up on some much-needed editing and writing. Rural La Florida will not only have you typing in one of the cheapest beds in San Pedro de Atacama, but you will also have your choice on spreading out into the lounge or rocking back and forth in a hammock! Other than the lounges and the inviting swings, you can also grab a free meal every morning from the cafe before opening up your laptop and getting back to work. Regardless if you are a digital nomad or just your average backpacker, Rural La Florida is one of the best places in San Pedro de Atacama to call home!
Things DO go missing sometimes…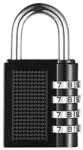 Psst! Heading to a hostel? Don't forget to pack a padlock! It's well worth having one so you can secure your locker and protect your stuff!
More of the Best Hostels in San Pedro de Atacama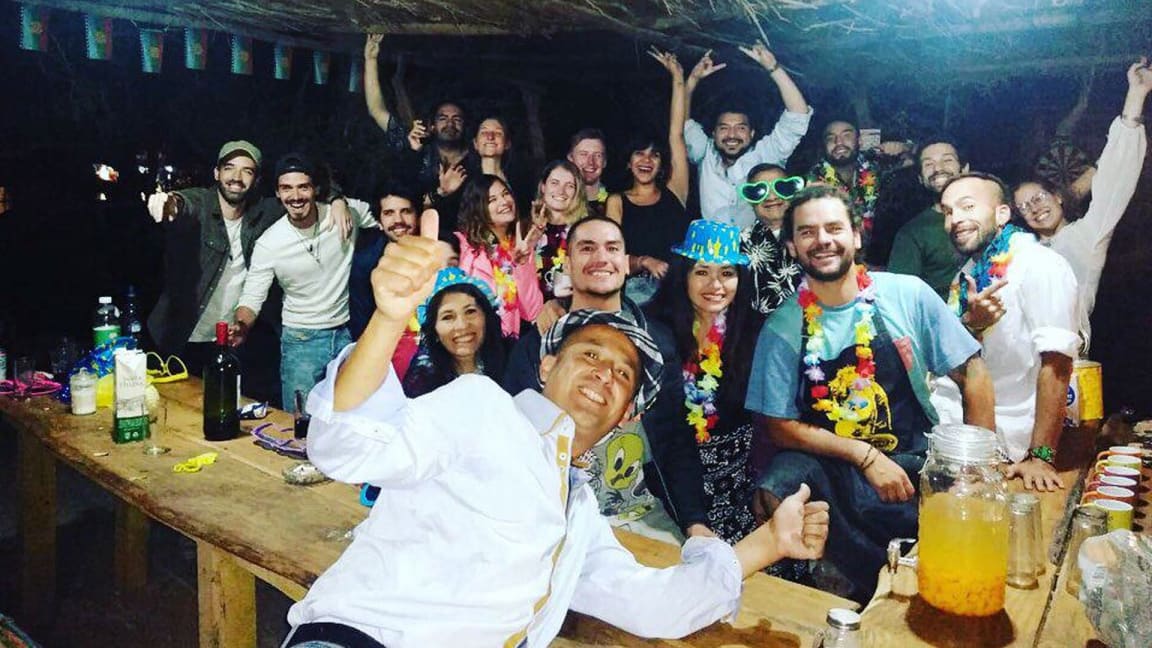 $
Shared Kitchen
Barbeque
Lounge
When staying at Casa Voyage Hostel, you should be ready for late nights sitting around the bonfire, chatting with the other backpackers, and great traditional meals served daily! The name of the game of this backpackers hostel is kicking back and hanging out with the other guests. With Casa Voyage Hostel's lounges and hammocks, you will have ample room to spread out in and simply relax. With its shared kitchen you will also have the option of cooking your own meals or making something special for your new friends at the hostel. Top it all off with having some of the cheapest beds in San Pedro de Atacama, this is one backpacker's hostel that will check all of the boxes!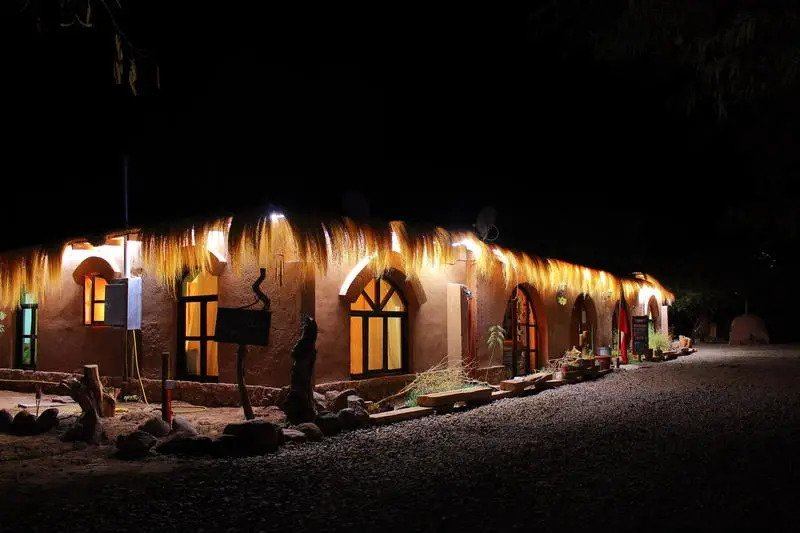 $
Shared Kitchen
Terrace
Lounge
When compared to the rest of the best hostels in San Pedro de Atacama, Casa Campestre is the one youth hostel that will make you feel right at home. This hostel's bright colors, lived in lounges, and thoughtful touches will have you feeling like you are staying with a group of friends rather than paying to sleep in a dorm room. With its very own shared kitchen, a homey lounge, and a terrace where you will find nightly bonfires, this is one backpacker's hostel where you will find yourself extending your stay night after night!
Want to save the world?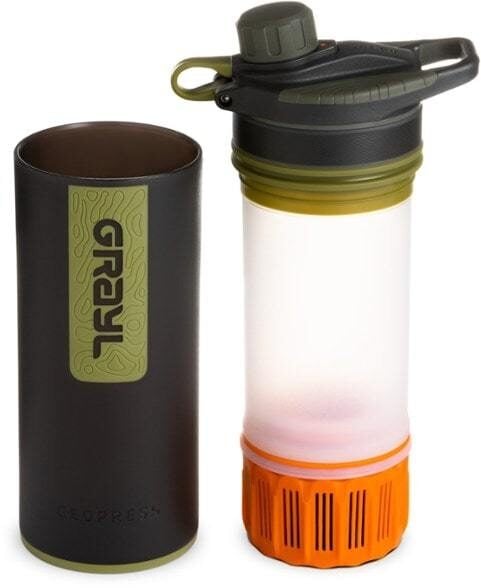 Single-use plastic bottles are a huge threat to Marine Life – Be a part of the solution and travel with a filter water bottle.
The GRAYL GEOPRESS water bottle is the ONLY all-in-one filter water bottle setup you'll need. Whether you need to purify the water from a hostel sink in Kathmandu or a stream trickle in the Andes, the Geopress has got you covered.
Read our full review of the GRAYL GEOPRESS!
$$
Cafe
Breakfast Included
Terrace
Get ready to cozy up into one of the most comfortable hostels in all of San Pedro de Atacama! Although you will have to pay a few pesos more when compared to some of the other hostels in town, Mamatierra will make every cent worth it by having you stay in the softest beds and in a hostel with the most laid back atmosphere in the entire city! Get ready to pull up a chair and enjoy the breeze from the outdoor terrace, you will find that there are so many different ways to enjoy kicking back and relaxing at this hostel. Complete with its very own cafe serving up a free breakfast every morning, you will find nothing lacking at this backpackers hostel!
You came to San Pedro de Atacama to enjoy all of the beauty and wonder of the driest desert in the world, the Atacama Desert. There is no other hostel in the entire city where you can better experience the desert than from Aji Verde Hostal. Not only will you find cozy dorm beds for a cheap price at this youth hostel, but they can also have you staying in luxury tents on the property! With its massive garden, this hostel makes for the perfect place to just lounge about and soak in that warm Chilean sun! Complete with a cafe serving up delicious meals, Aje Verde Hostal will make you feel right at home!
The BEST Travel Backpack?!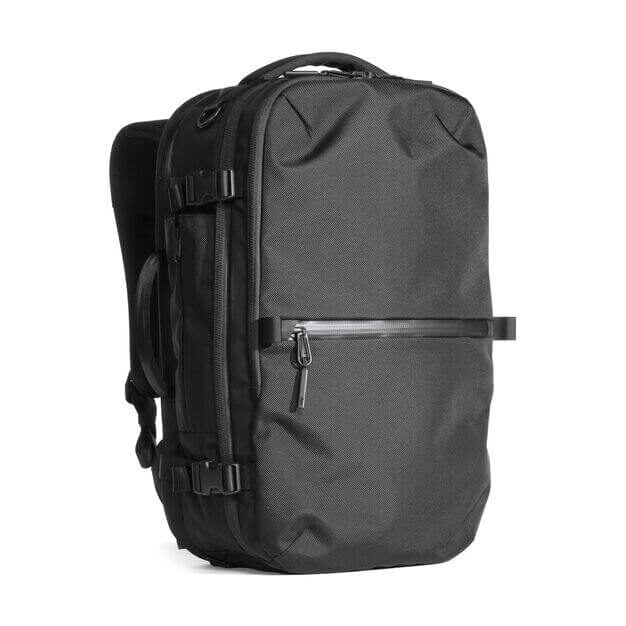 Pssssst! Not picked the perfect travel backpack yet? The Broke Backpacker team has tried out over thirty backpacks this year! Our favourite travel backpack is the Aer Travel Pack 2.
View on AER
What to Pack for your San Pedro Atacama Hostel
We don't often travel without these essentials.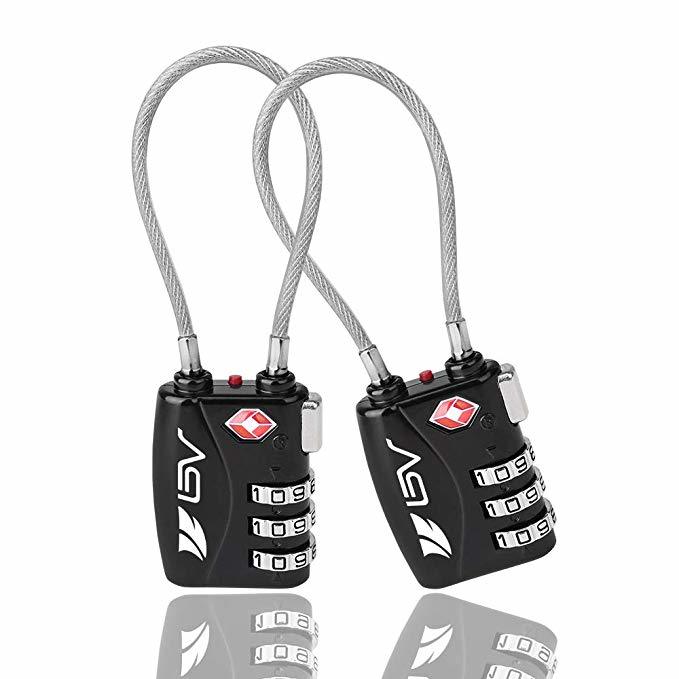 1. Padlock: Keep your stuff safe, guys. Unfortunately not all dorm lockers share the same security standard. You'll want a lightweight lock that can fit all the various dorm lockers you'll clip it to. Having a padlock that is flexible and can fit a variety of locker styles is the best way to make sure none of your belongings wander away while you are out.
2. Power Bank: Everyone knows the mini heart attack when your phone is about to run out of power. Surviving long bus rides without charging stations can be agonizing, which is why every backpacker should have this Anker Power Bank. You can charge your phone up to 5 times, or plug in two devices simultaneously. With high-speed charging and enough power to keep you going for days, you can conquer even the biggest adventures without a problem.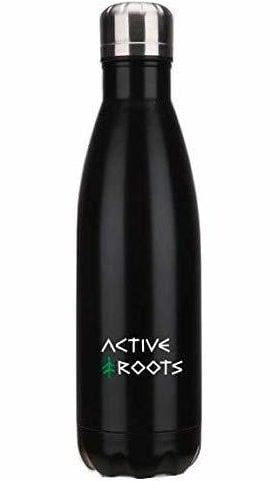 3. Active Roots Water Bottle: Hostels are increasingly meeting backpackers' demands for potable (drinkable) water. Now is better than ever to start traveling with a reusable water bottle! Aside from cutting down single-use plastic, The Active Roots stainless steel water bottle will also keep your favorite beverage hot or cold all day long and it's sized perfectly to fit an entire bottle of wine. 'Nuff said.
4. Headphone Splitter: You're the one with the Netflix account and your friend wants to watch too? But you don't want to share headphones? And you're good people who wouldn't disturb your dorm mates? That's not going to be a problem with this Headphone Splitter! Plug in two pairs of headphones at the same time, so both of you are able to listen to music or watch shows simultaneously. It comes in handy and won't weigh you down.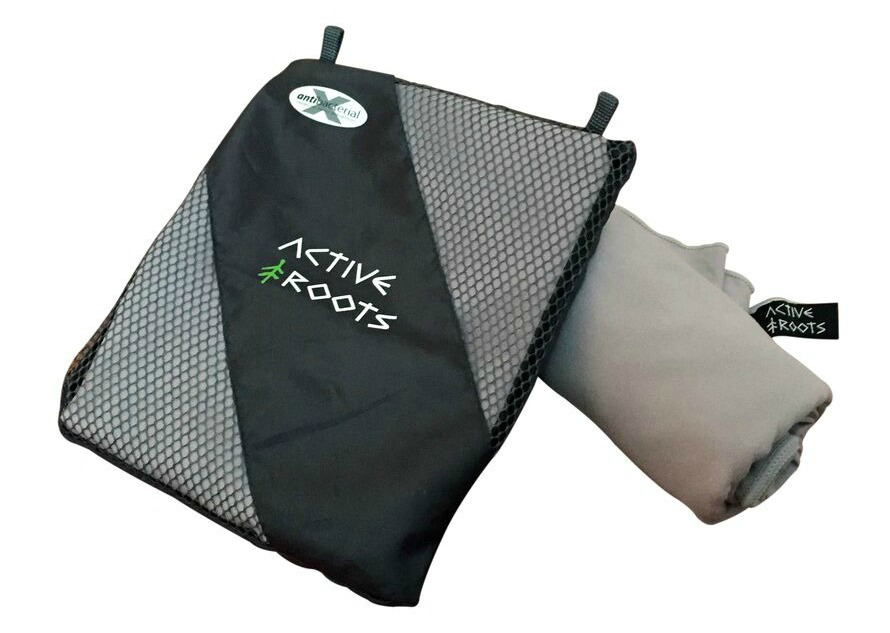 5. Active Roots Microfiber Towel: Having your own towel on your travels is a game changer. The Active Roots Microfiber Towel is perfect for travellers who are looking for a lightweight, quick-drying and extremely soft option. The antibacterial material is super water-absorbent and resists odor buildup because of its antimicrobial material. Ain't technology cool?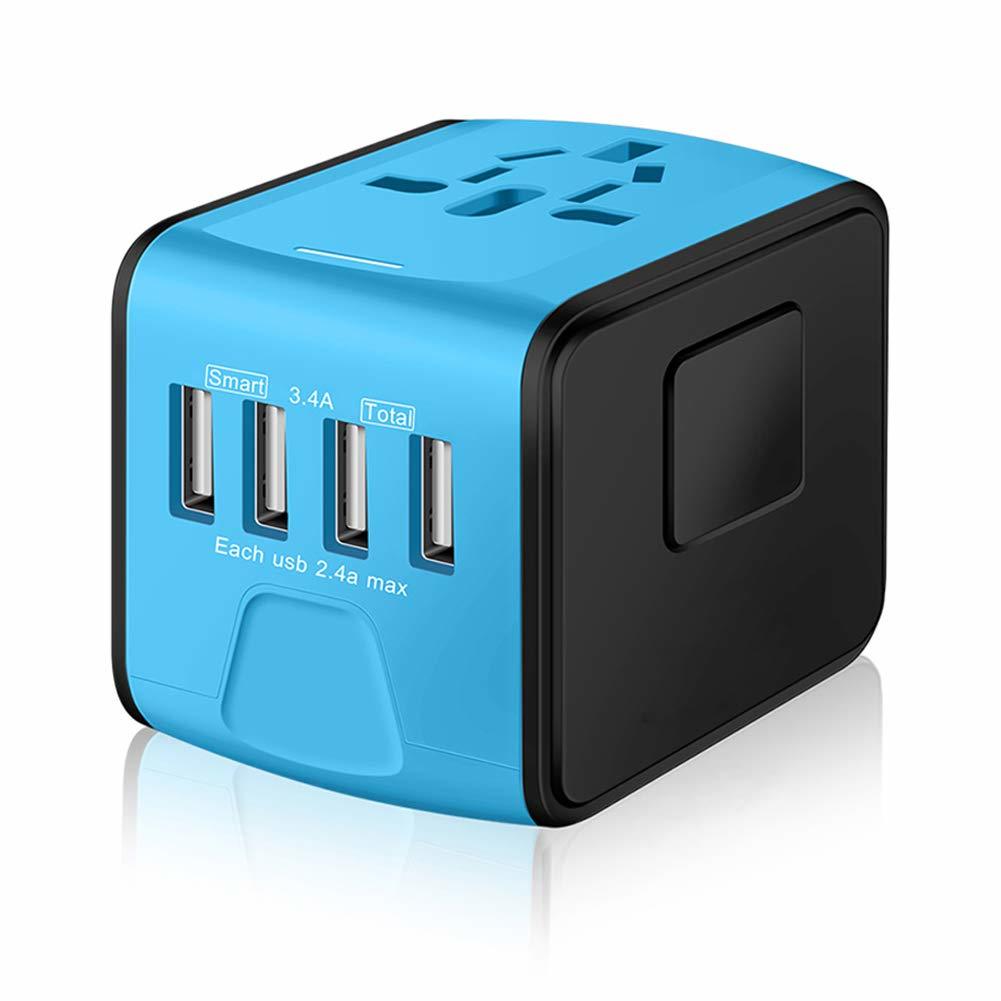 6. Universal Travel Adapter: Not every country has the same electrical plug style, so carry along a universal travel adapter. You'll want one that covers varying voltage levels, has protection from power surges, a fried laptop is not fun, and enough ports so you don't have to spend all day individually charging your devices.
Why you should travel to San Pedro de Atacama
The only thing that you will find more than natural beauty in San Pedro de Atacama is the number of great hostels within the city. With everything from chill places to hang out to backpackers hostels will you will be drinking until the crack of dawn, you have tons of choices when it comes to how you will enjoy the Andes Mountains!
If you are still a bit torn between two or three great hostels in San Pedro de Atacama, we can 100% relate. Let us help you get the ball moving by giving you our recommendation. For the one hostel that checks all of the boxes, be sure to stay in Hostel Rural, our pick for the best hostel in San Pedro de Atacama!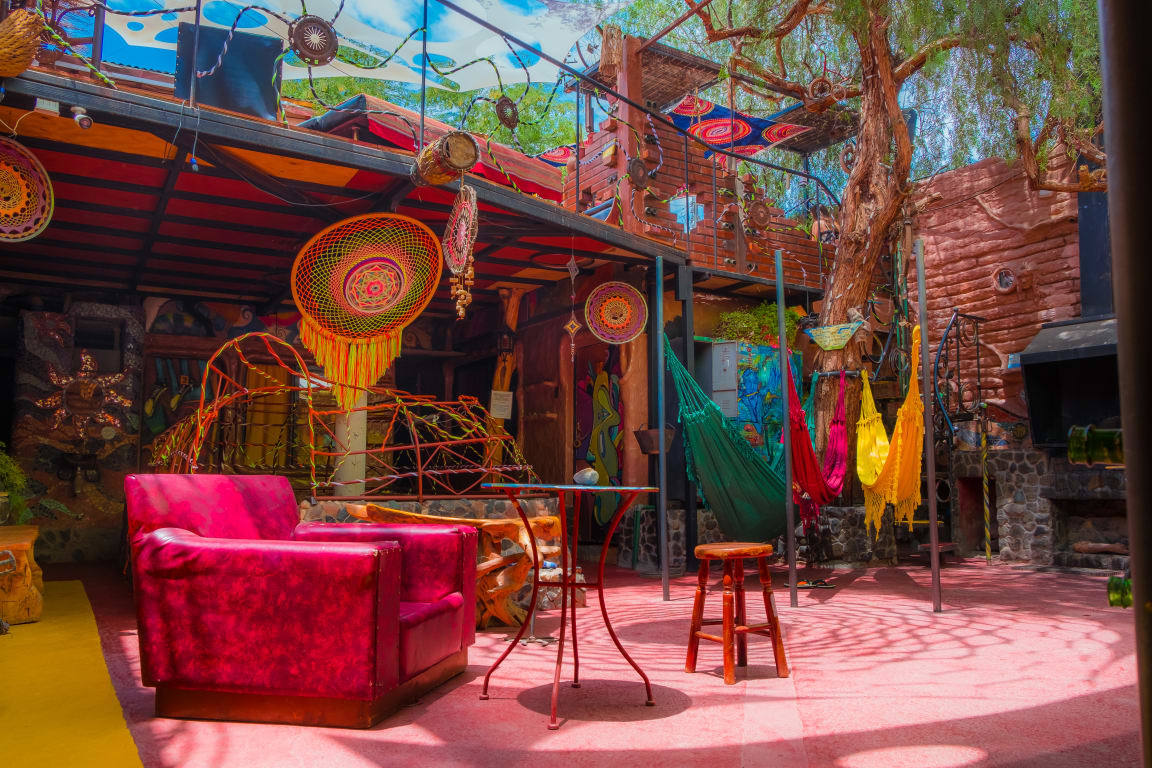 Over to you
San Pedro de Atacama is not only one of the most unique and astounding places on the planet, but all the hikes and geysers of the Andes Mountains will also have you continually begging for more! From the volcanoes to the Atacama Desert, these are few places in the world where you can find such a diverse range of nature in such a small area! With your nightlife in the city to adventures in the wilderness, every day and night in San Pedro de Atacama is an adventure!
Before you can strap up your backpack and begin your treks, you will first have to book yourself into a hotel. With everything from party hostels to dorm rooms perfect for simply kicking back and relaxing, there are so many different ways to enjoy San Pedro de Atacama!
If you have ever traveled to San Pedro de Atacama we would love to head about your trip! Let us know if there are nay great backpackers hostels we may have missed in the comments below!
And don't forget Travel Insurance! We've put together a roundup of Travel Insurance for backpackers – check it out here, or if you're low on time, get a quote from World Nomads, our favorite travel insurance provider.


Do you own or run a kick ass hostel? Want to be featured in this list? Get in touch at hostels@thebrokebackpacker.com
"Find out how YOU can support the site. We work hard to put out the best backpacker resources on the web, for free! It's all about helping out our tribe of awesome backpacker readers [that's you!]. Please visit the link to find out how you can help keep the site going :)
For the sake of transparency, some of the links in our content are affiliate links. This means that if you book your accommodation, buy a book or sort your insurance, we earn a small commission at no extra cost to you. I only link to stuff I've actually used and never endorse products or services that are not up to scratch. Thanks for your support.