Pittsburgh Pennsylvania isn't the sort of destination that's usually on people's bucket lists. But if you enjoy great food from every corner of the world, picturesque cityscapes, watching any sport played in the US, or an ever-growing art scene, then you'll find lots of great places to visit in Pittsburgh.
You might think that Pittsburgh is an ordinary, everyday city that can't compare to some of the more popular tourist attractions. And truth be told, it isn't as popular as certain international destinations. But there's still a lot to see and do when you travel to Pittsburgh. And to help you find it all, we've created this list.
Need a place quick? Here's the best neighbourhood in Pittsburgh:
BEST AREA IN PITTSBURGH
Downtown
Located where the Monongahela, Allegheny and Ohio Rivers meet is downtown Pittsburgh. The historic, cultural and economic centre of the city, downtown Pittsburgh is a neighbourhood characterized by its tall skyscrapers and stunning views.
Places to visit:
Feel like a kid again at Toonseum, a museum dedicated to cartoons
Marvel at the U.S. Steel Tower, the tallest building in the city
Savour one of the best fish sandwiches in the city at Patty Kraus
These are the BEST Places to Visit in Pittsburgh!
You'll need to stay in one of Pittsburgh's coolest areas to really make this a memorable trip. I mean, it WILL be memorable, but with the right accommodation in the right neighbourhood for you, even better! Have a gander and then continue to scroll on down into the fun!

Unlock Our GREATEST Travel Secrets!
Sign up for our newsletter and get the best travel tips delivered right to your inbox.
#1 – Phipps Conservatory – A beautiful and scenic place to check out in Pittsburgh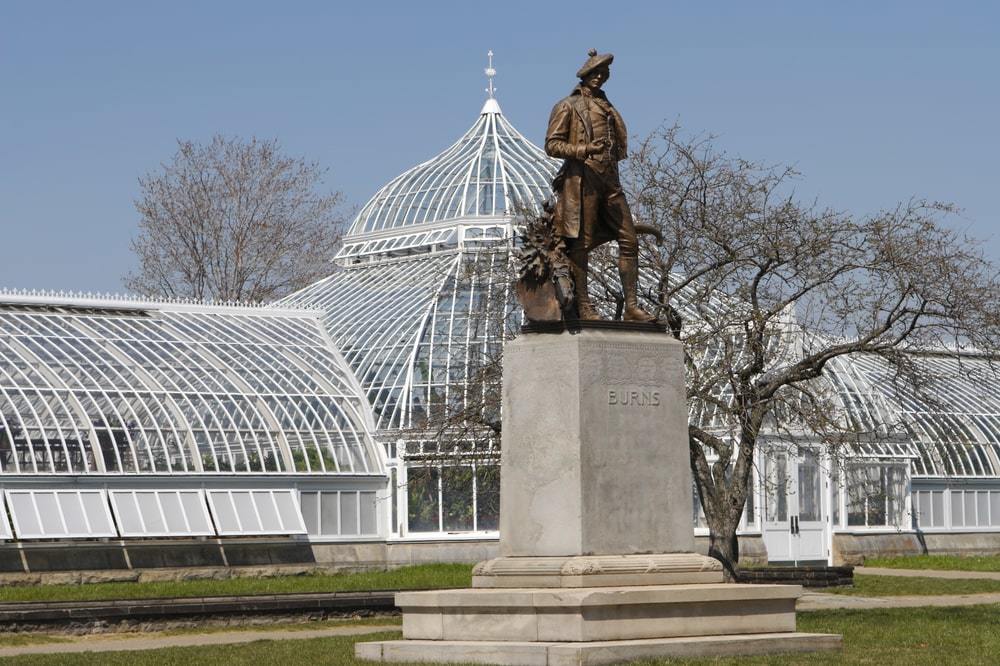 A beautiful and varied botanical garden located in the heart of the city.
The gardens are extensive and offer a nice break from the busyness of the city when you're visiting Pittsburgh.
Why it's so awesome: These gardens were donated to the city in 1893 by real estate baron Henry Phipps. They offer an amazing variety of different landscapes and things to do, which makes them a Pittsburgh must-see. It's also a great place to take the kids as the gardens offer exhibits and exhibitions that are both fun and educational.
What to do there: Put aside a couple of hours to escape the city and immerse yourself in mother nature. Check out the outdoor gardens first, including the Victorian glasshouse that contains seasonal plants and flowers. There's also a Tropical Forest Conservatory and Center for Sustainable Landscapes where you and the family can learn about the importance of water conversation and energy use. The Discovery Garden is a Pittsburgh must-do for kids, as it offers free, hands-on activities that will keep them occupied for hours.
#2 – The Strip District – A great place in Pittsburgh if you love to shop!
Once a warehouse district, this has now become the city's hub for shopping and eating and a great place to spend a couple of hours
Aside from the stores and restaurants, keep an eye out for the markets that pop up in the area for some great produce and snacks.
Why it's so awesome: The Strip District was once filled with warehouse and railroad paraphernalia but has been given a facelift. It's now one of the most popular places to visit in Pittsburgh for tourists and locals who are looking for boutique shopping and lots of food options.
What to do there: Take half a day, or a whole one, and prepare to spend some money. Wander the streets and duck in and out of the boutiques, grab a meal at one of the many restaurants when you get hungry, and people watch along the way. If you head down on a Saturday it's usually really busy, but you'll have an even more fun and vibrant outing!
#3 – Cathedral of Learning – A great place to see in Pittsburgh if you love architecture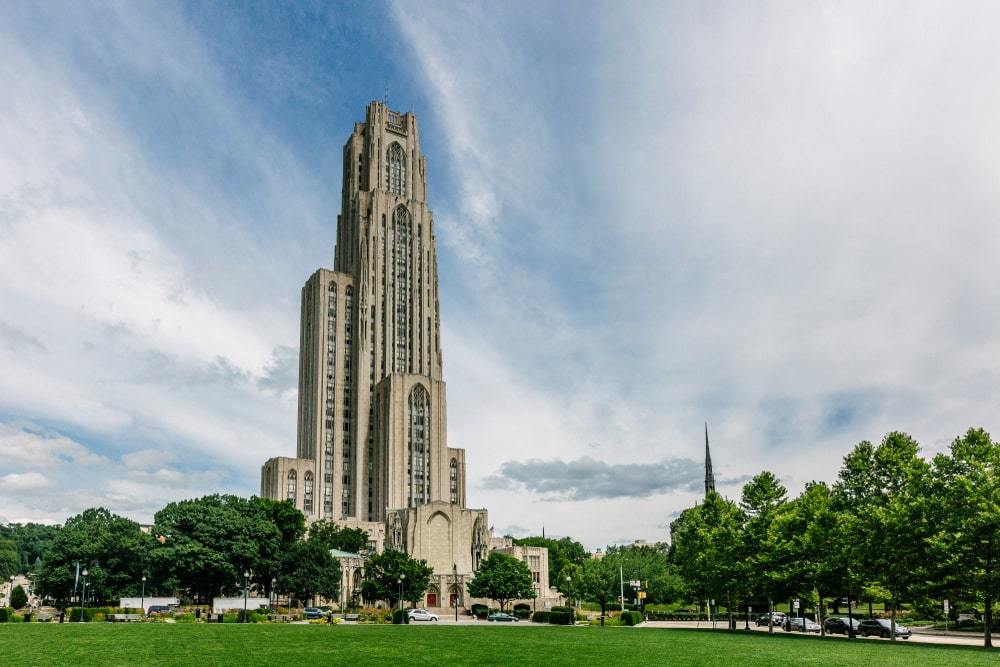 A gothic revival skyscraper that's listed on the National Register of Historic Places.
This building is the second tallest university in the world, making it one of the most striking landmarks in Pittsburgh.
Why it's so awesome: This building started taking classes in 1931, while it was still under construction and it still contains lots of the university's educational facilities. It's 42 stories high and is the second tallest university building in the world. Aside from that, it's also a neo-Gothic masterpiece, and the rooms were designed in the style of all the nationalities that influenced the founding and growth of the city. This means that you can see rooms that represent everywhere from Russia to Lithuania and China! The East Coast of the USA was at the center of the skyscraper boom so come and learn all about it here.
What to do there: You can explore the interior of the building and its architecture before settling down in the food court for a snack. During your explorations, make sure you seek out the 29 rooms that are themed to different countries and see if you can guess which country influenced each room.
#4 – Carnegie Museum of Natural History – A fascinating educational place to visit in Pittsburgh
Get a deeper understanding of the natural world at this museum when you travel to Pittsburgh.
The exhibits cover everything from dinosaurs to earth sciences and cultural history.
Why it's so awesome: This museum is a gem and one of the most popular hotspots in Pittsburgh for tourists. It offers a comprehensive view of the natural history of the world from space to the earth and the animals and people that have walked on it.
What to do there: You'll need a few hours to explore this museum and take the kids along with you for a few hours of happy quiet. Check out the central exhibit on dinosaurs as well as the Cretaceous Seaway exhibit, which explores the lives of these underwater giants. Take the kids along to the Bone Hunter's Quarry, so they can dig for their own fossils, and the Discovery Basecamp exhibit as well.
#5 – The Andy Warhol Museum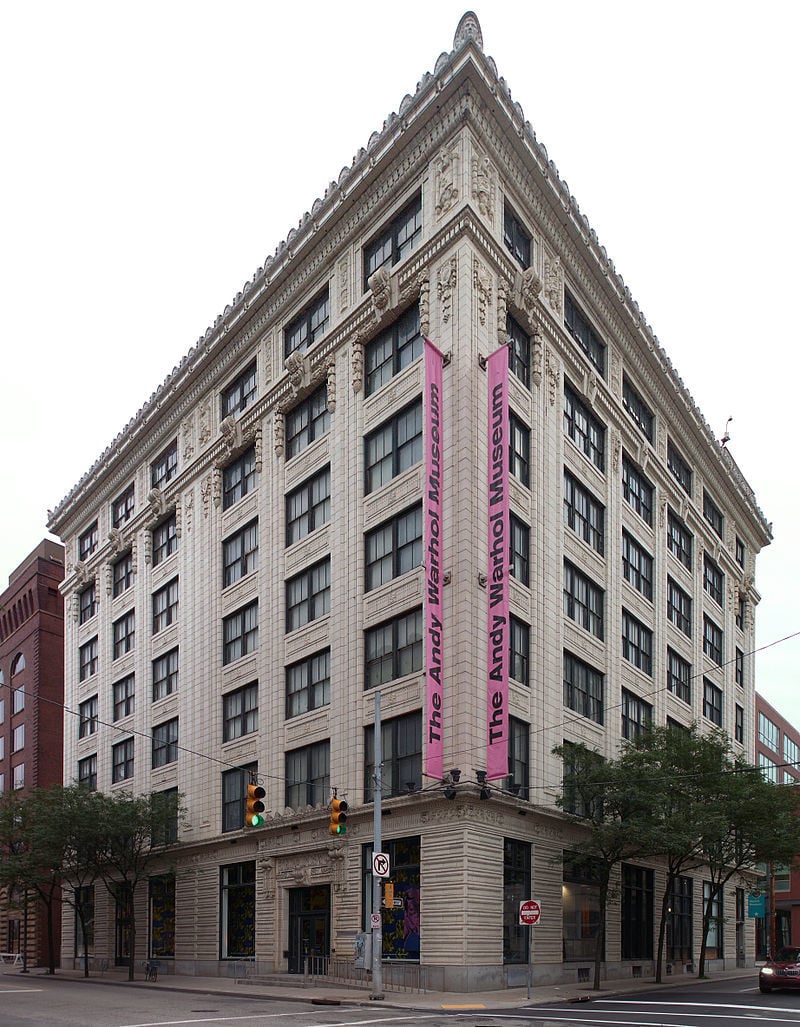 This museum contains the largest collection of work by Andy Warhol.
Learn more about this city's favorite son and the incredible variety of work he produced.
Why it's so awesome: Andy Warhol is an icon. A painter, record producer, author, filmmaker, stage designer, and magazine publisher, he touched almost every aspect of modern life. And you can explore his influence and his prolific work at this museum, which is what makes it one of the most popular landmarks in Pittsburgh. You may even get lucky with an Andy Warhol themed Pittsburgh Airbnb!
What to do there: Explore the museum and its many displays of Andy Warhol's movies, artwork, prints, and multimedia installations. The museum also hosts events and classes, so check out what's on while you're in the city and show up to anything that sounds fun or interesting.
#6 – Duquesne Incline
A funicular railway that's been in operation since 1877 and still uses two original cable cars, making it a moving museum.
The railway will give you access to the Mount Washington neighborhood, one of the most popular areas for sightseeing and fine restaurants.
Why it's so awesome: It isn't often that you actually get to be a part of history, and yet when you ride this railway you're sitting in it. The railway functions both as transport and as working museum, with photos and displays of its history at the upper station. It also offers stunning views out over the city.
What to do there: Make sure you take your camera along and take pictures of the views as the cable car moves upwards. At the upper station, take the time to examine the photos and displays on the history of the incline as well as its inner workings. And then head out to explore the neighborhood. Mount Washington is particularly popular for its stately houses and fine dining options.
#7 – Carnegie Science Center – One of the most amazing places in Pittsburgh!
A huge museum of science with more than 250 hands-on exhibits.
Learn about the ways that technology impacts every aspect of human life.
Why it's so awesome: This science museum is simply huge, with more than 250 exhibits that have been deliberately designed to be fun and interactive. And there's more to do than just look at technology too, with lots of activities in the building that includes indoor climbing and a zipline course.
What to do there: Kids will love this museum, but so will adults. Check out the four-story Rangos Theater, the Skytykes rope course for small children who aren't old enough for the bigger zipline course, and the Planetarium and Observatory. You can also learn more about the state's history and culture at the Miniature Railroad and Village and explore an actual submarine!
#8 – St. Anthony's Chapel – One of the most religious places to see in Pittsburgh
This chapel contains the largest display of religious icons outside of the Vatican.
The outside of the chapel is relatively ordinary, so don't be put off. Instead, just focus on the treasures within.
Why it's so awesome: This chapel is a Pittsburgh must-see for the number and quality of the religious relics that it contains. The founder, Father Mollinger, was an immigrant from Belgium who collected homeless relics all around Europe. When he had gathered too many to keep in his home, he built the chapel and stored them in it.
What to do there: The church is still used, so be respectful while you're there. However, if there aren't any services on, the attendants will sometimes broadcast an audio tour into the church at your request. This is the best way to understand what you're looking at and where it came from. There's also a gift shop across the street when you're done looking at the relics, which include skulls, teeth, and even a piece that's supposedly from the crown of thorns used in Jesus' crucifixion. You will have to make a small donation to visit and to light a candle if you feel the need to do so.
#9 – Homewood Cemetery – A nice non-touristy place to visit in Pittsburgh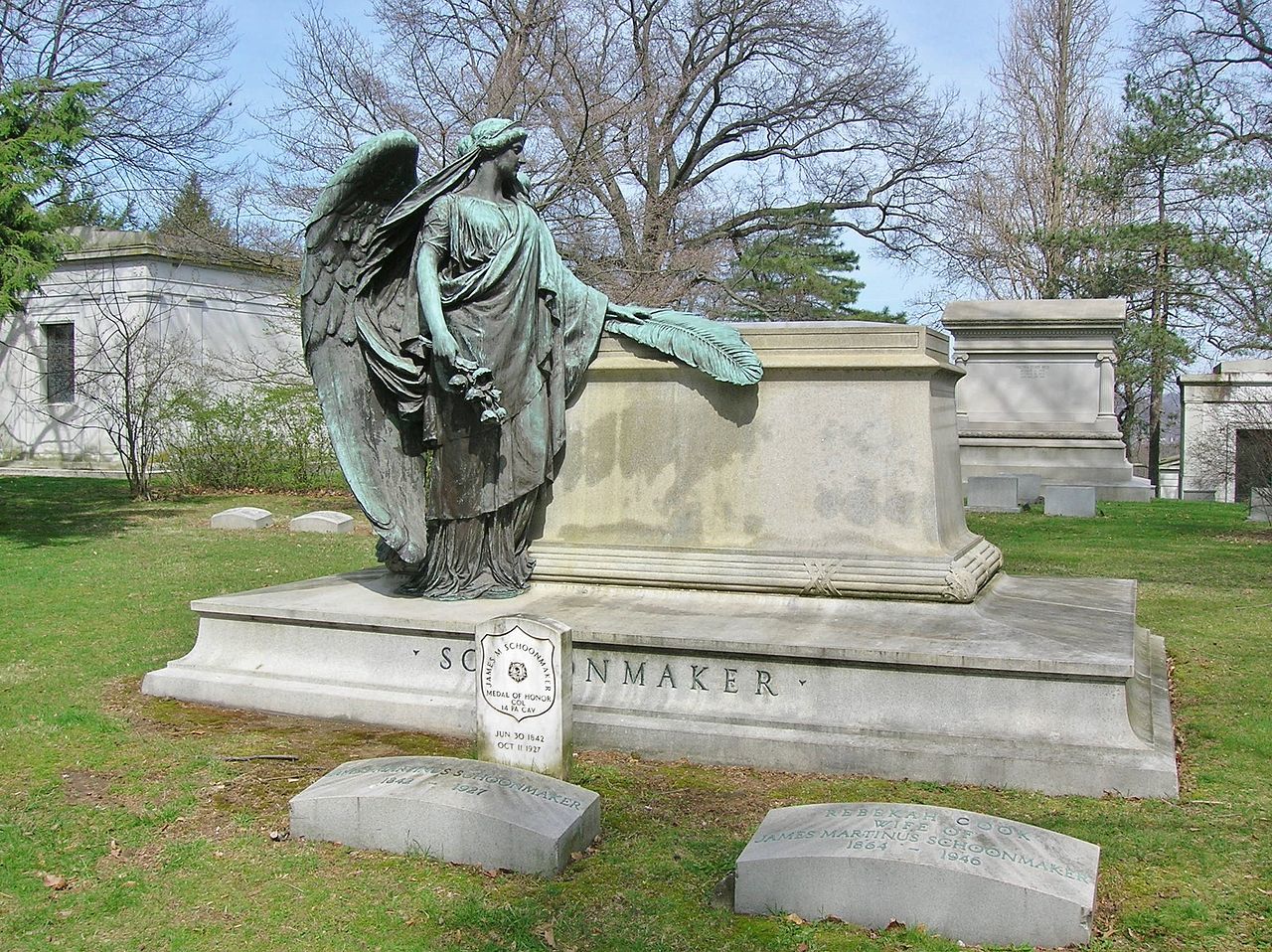 This cemetery, which dates back to 1878, is one of the most peaceful places to visit in Pittsburgh.
Don't be surprised at the wildlife you'll see in the area.
Why it's so awesome: This tranquil cemetery is a haven inside the busy city. It's also a great thing to do in Pittsburgh itinerary if you love animals. The beautiful natural surroundings are home to frogs and whitetail deer who are used to the presence of humans. Don't try to approach them too close, and you'll be treated to the sight of them picking their graceful way through the gravestones.
What to do there: A walk through this cemetery is one of the best and unusual things to do in Pittsburgh. It's quiet and peaceful, and you can see animals milling around including whitetail deer and turkeys. If you want a slightly spooky time, try going early in the morning on misty days, but you'll have to get up early to get there before the mist dissipates. And while you're there, have a look around for graves with famous names on them such as Henry P. Ford, Chuck Cooper, Teenie Harris, Henry Clay Frick, Errol Garner, and Henry John Heinz.
Is This the Best Daypack EVER???
#10 – PNC Park – Cool place to see in Pittsburgh with friends!
You can't explore Pittsburgh without seeing one of the iconic sports teams, and this is the best place to do it.
If you're visiting Pittsburgh during the summer or spring, make sure you stop by and catch a game.
Why it's so awesome: Pittsburgh locals love their sports, whether it's hockey or baseball in the spring and summer. And if you want to catch a game, then this sporting arena will offer you lots of chance if you're in the city in the right season. It's the home of the city's Major League Baseball Team, the Pittsburgh Pirates.
What to do there: This is a huge stadium that seats around 38,000 people, so you should be able to get a seat to see a game. In fact, watching the teams fight for supremacy is the perfect summertime activity. And you'll get to eat lots of delicious, fattening food too!
#11 – Kennywood Amusement Park – Awesome place to visit in Pittsburgh with kids!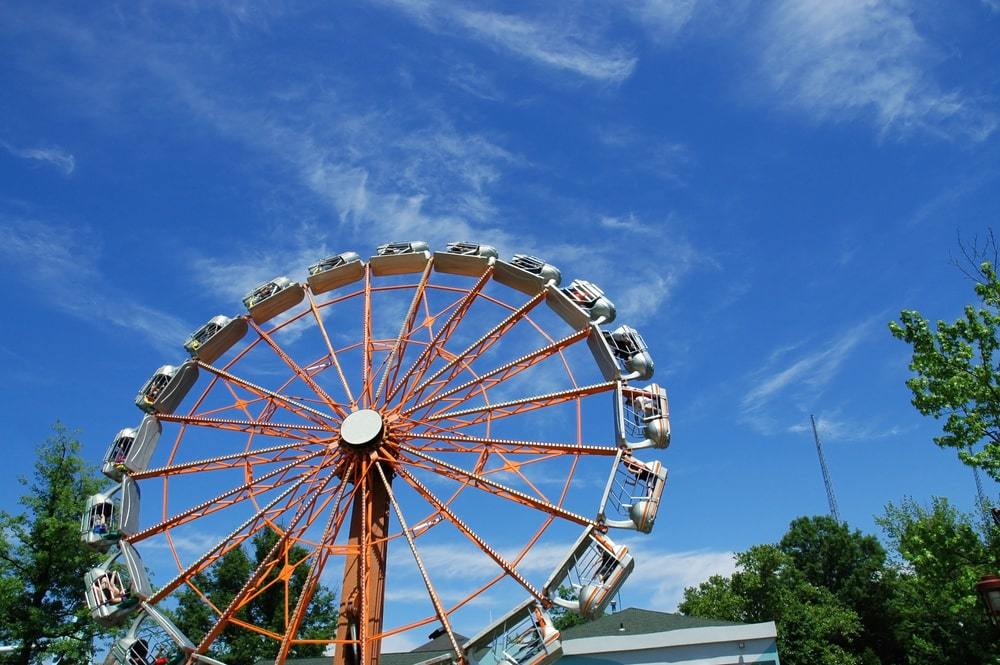 This is one of the oldest amusement parks in the US, but it's constantly updating to stay relevant.
Forget about your diet and recapture your childhood at this park.
Why it's so awesome: There's nothing like a day at the amusement park with cotton candy, lots of fattening and deep-fried foods, clowns, and roller coasters. So, if you want to bring back treasured childhood memories, spend a day exploring this Pittsburgh must-do.
What to do there: This is one of the best places in Pittsburgh for kids and for adults who've held onto their sense of fun. It contains 6 roller coasters and a kids' area with 14 rides that are safe and fun for the little ones. It also has a new attraction coming in 2019, the Steel Curtain, which will be the state's largest roller coaster.
#12 – Federal Galley – A must-see for foodies!
An innovative eating hall with a full bar and four different restaurant concepts.
One of the best places to eat in Pittsburgh If you're looking for delicious food to suit every taste.
Why it's so awesome: Located in the North Shore, this food hall is dedicated to innovative dining and eating. This is where the top restaurateurs and cooks in the city show off their wares and bring their creativity to the table, and you'll be the happy beneficiary of the results.
What to do there: When you're looking for a tasty meal, grab some friends and show up at the food hall to see what's on offer. There are four kitchens and over 200 seats available, so show up early or make a booking to ensure that there's room for you. Have some Mexican food, eat a pizza, or just enjoy the local brews at the bar and have a great start to your night out in Pittsburgh.
Small Pack Problems? 😉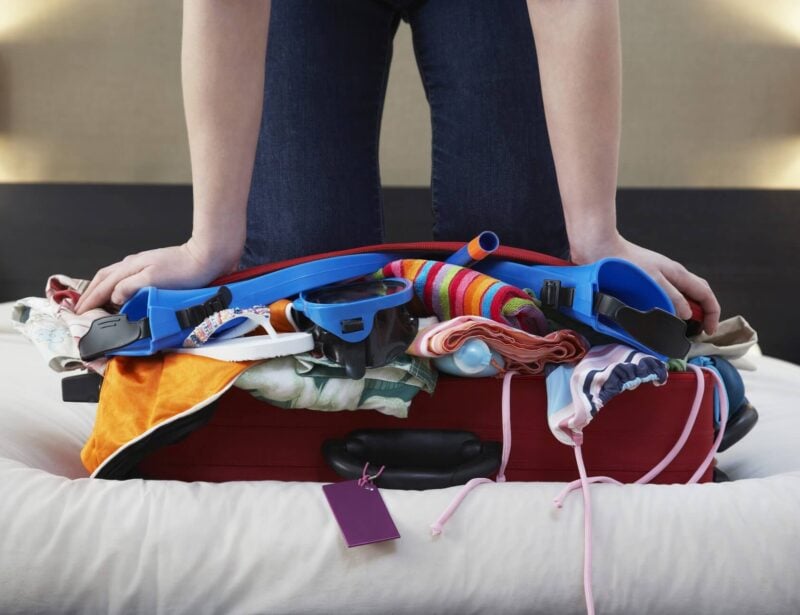 My missus travels with all her clothes in ziplock bags: don't be like my missus. UP YOUR PACKING GAME!
Packing cubes for the globetrotters and compression sacks for the real adventurers – these babies are a traveller's best kept secret. They organise yo' packing and minimise its volume too so you can pack MORE.
Or, y'know… you can stick to ziplock bags.
View Our Fave Cubes
Or Check Out the Sacks!
#13 – Market Square – One of the most incredible free places to go to in Pittsburgh
This area is the center of all the action in Pittsburgh, and there's always something going on there.
You could spend a whole day in this area, shopping and eating and taking in the crowds.
Why it's so awesome: Market Square is the center of the action in Pittsburgh's downtown. During the holidays, it's usually filled with markets where you can buy souvenirs or anything else that catches your eyes. And during the rest of the year it hosts a variety of events and art installations.
What to do there: Take an afternoon or a day to just explore. Check out any special events that are on in the area, wander through the shops, and grab a meal or snack. There are always chairs set up so you can just lounge around and people watch on hot summers' days when it's too hot to do anything more energetic.
#14 – The Original Oyster House – A great place to visit in Pittsburgh at night
This is the oldest bar and restaurant in the city.
The restaurant is one of the most popular landmarks in Pittsburgh and is an absolute must-do!
Why it's so awesome: Located in Market Square, this restaurant first opened in 1870 and has been serving fresh oysters since that day. It's been designated a historic landmark and represents the respect for the past and for good food that is the spirit of the city. Coming to this restaurant is an absolute must when you travel to Pittsburgh.
What to do there: Take some friends with you and show up for a meal. The restaurant walls are covered with old photos and memorabilia from Pittsburgh's past, and give a nostalgic air to the old walls. Order the oysters and just let yourself be a part of that atmosphere. You'll feel like a local, while still enjoying the excitement of being in a new city.
Get insured for your trip to Pittsburgh!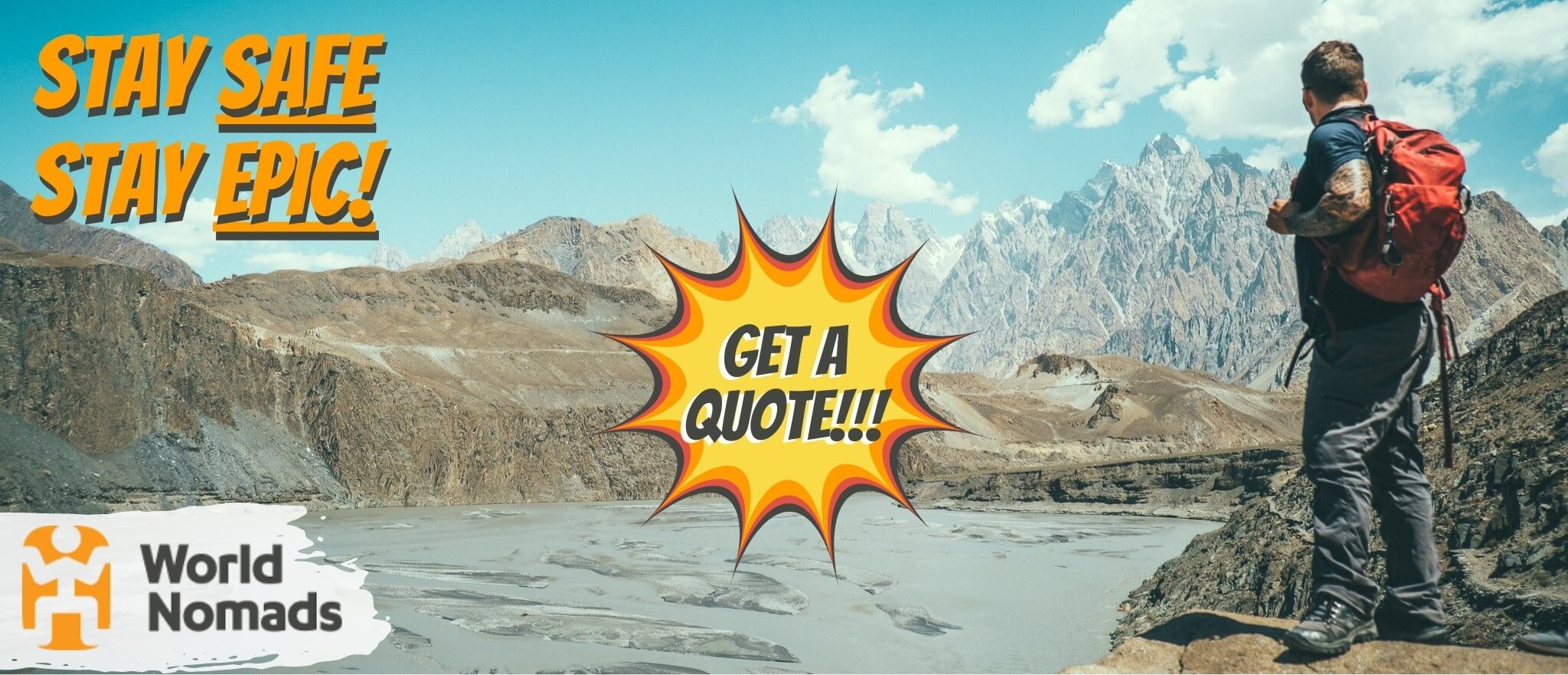 World Nomads' mission is to support and encourage travellers to explore their boundaries. They offer simple & flexible travel insurance, and safety advice to help you travel confidently.
They've been doing it since 2002 – protecting, connecting, and inspiring independent travellers just like you.
Get a quote below or read our in-depth review!
World Nomads provides travel insurance for travelers in over 100 countries. As an affiliate, we receive a fee when you get a quote from World Nomads using this link. We do not represent World Nomads. This is information only and not a recommendation to buy travel insurance.
FAQ on the Best Places to Visit in Pittsburgh
Find out what people want to know about the best places to visit in Pittsburgh
Final Thoughts on the Coolest Places to Visit in Pittsburgh
Like any other city in the US, Pittsburgh has its problem areas. However, this shouldn't dissuade you from exploring this up-and-coming city. It's a great place to immerse yourself in the excitement and comradery of the sport culture, and you'll also be able to eat some amazing food. So, if you're looking for the most interesting places to visit in Pittsburgh, start with the attractions on this list and then let the city be your guide!
Looking for some budget accommodation in the city, check out the hostels in Pittsburgh for your stay.
---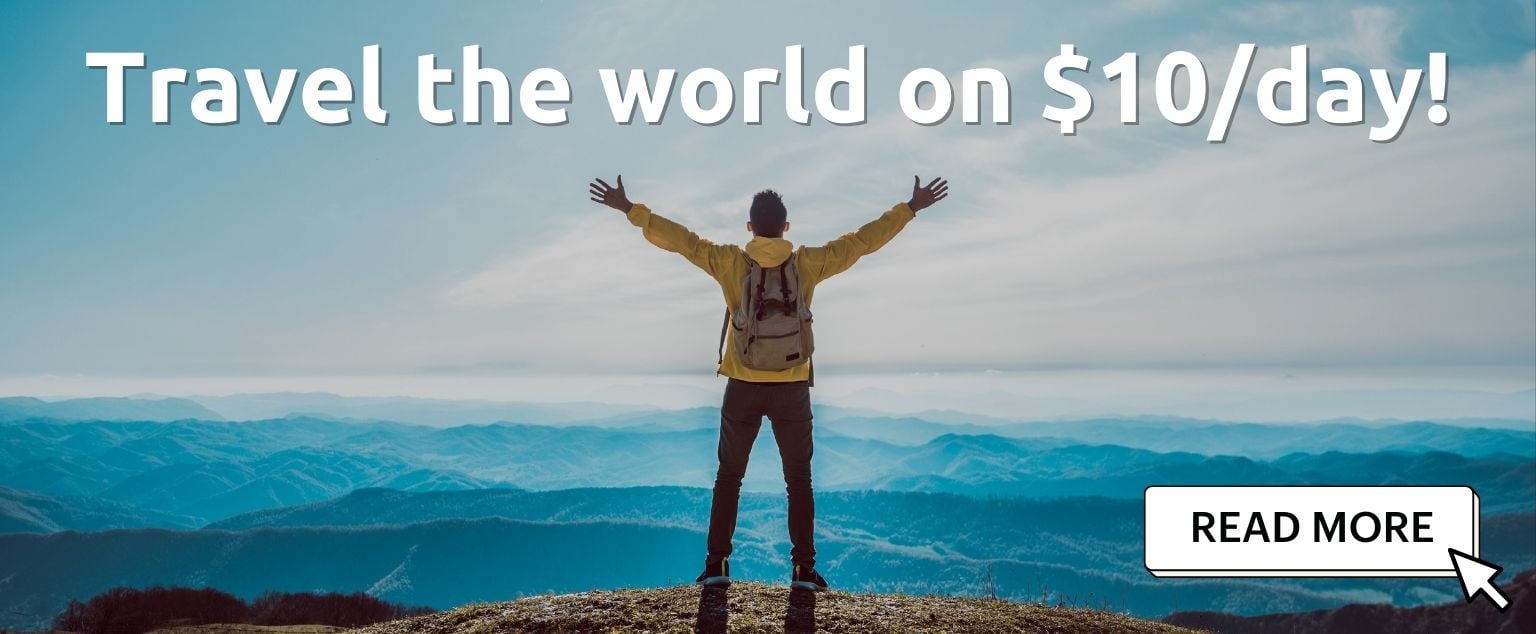 And for transparency's sake, please know that some of the links in our content are affiliate links. That means that if you book your accommodation, buy your gear, or sort your insurance through our link, we earn a small commission (at no extra cost to you). That said, we only link to the gear we trust and never recommend services we don't believe are up to scratch. Again, thank you!