As we grow up, we harbor wonderful hopes and dreams. We have goals to travel the world, to see it all with our own eyes, not from the other side of the laptop screen. Naturally, things get in the way whether it's pursuing worthwhile education, chasing that promotion, or simply paying off the credit card.
Inevitably we get stuck embracing the grind of Western life. Spending much of our working week commuting from A to B for a job that pays just enough to bring us back the following Monday.
We all know there's more to life than this, more to just, well, existing. One of the most effective and inspiring ways to change the course of life is to move overseas.
Moving to the UK will bring history and culture to your doorstep. With myriad mid-sized cities, beautiful villages, and lush countryside – not to mention London – trade your local pub for one that's been serving pints for centuries, or watch a Shakespeare play in the hallowed Globe Theatre.
Taking the leap seems simple, in theory. This guide will dive into the cost of living in the UK, and what it's like to pack your bags and move there.

Do You Want to Travel FOREVER??
Pop your email in below to get a FREE copy of 'How to Travel the World on $10 a Day!'.
Why Move To The UK?
The UK is a major tourist destination and suits the vast majority of traveling styles, from backpackers to nomads. You may have traveled to the UK previously, but what is life actually like here?
The United Kingdom comprises England, Scotland, Wales and Northern Ireland. Thinking about moving to a world-class city? Well, London and Edinburgh are available to you. Prefer a quieter country town? Then you're in luck.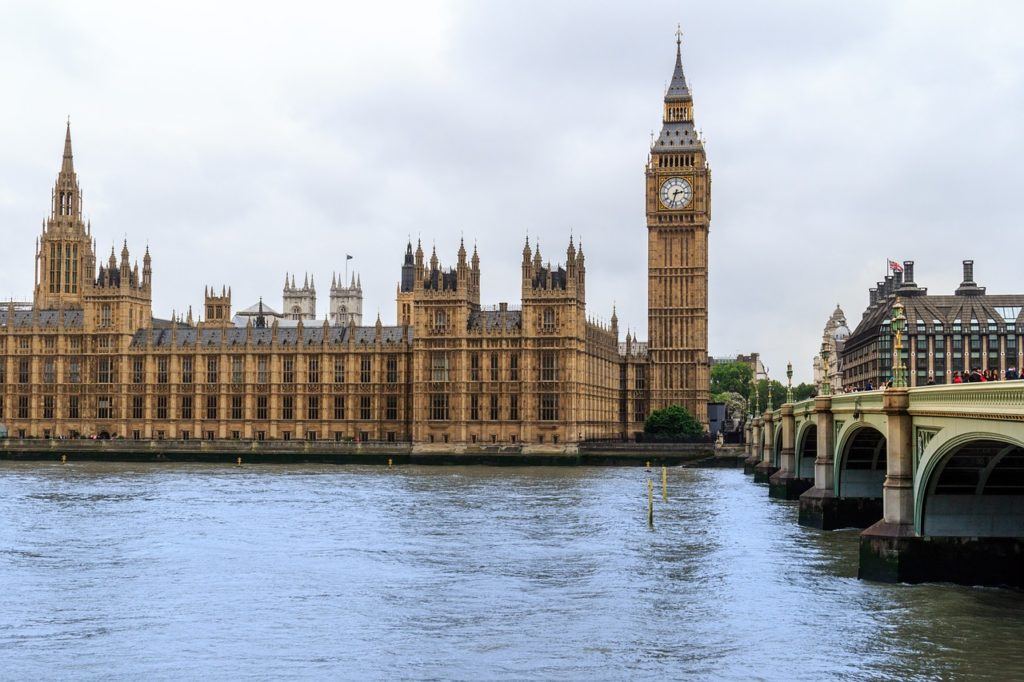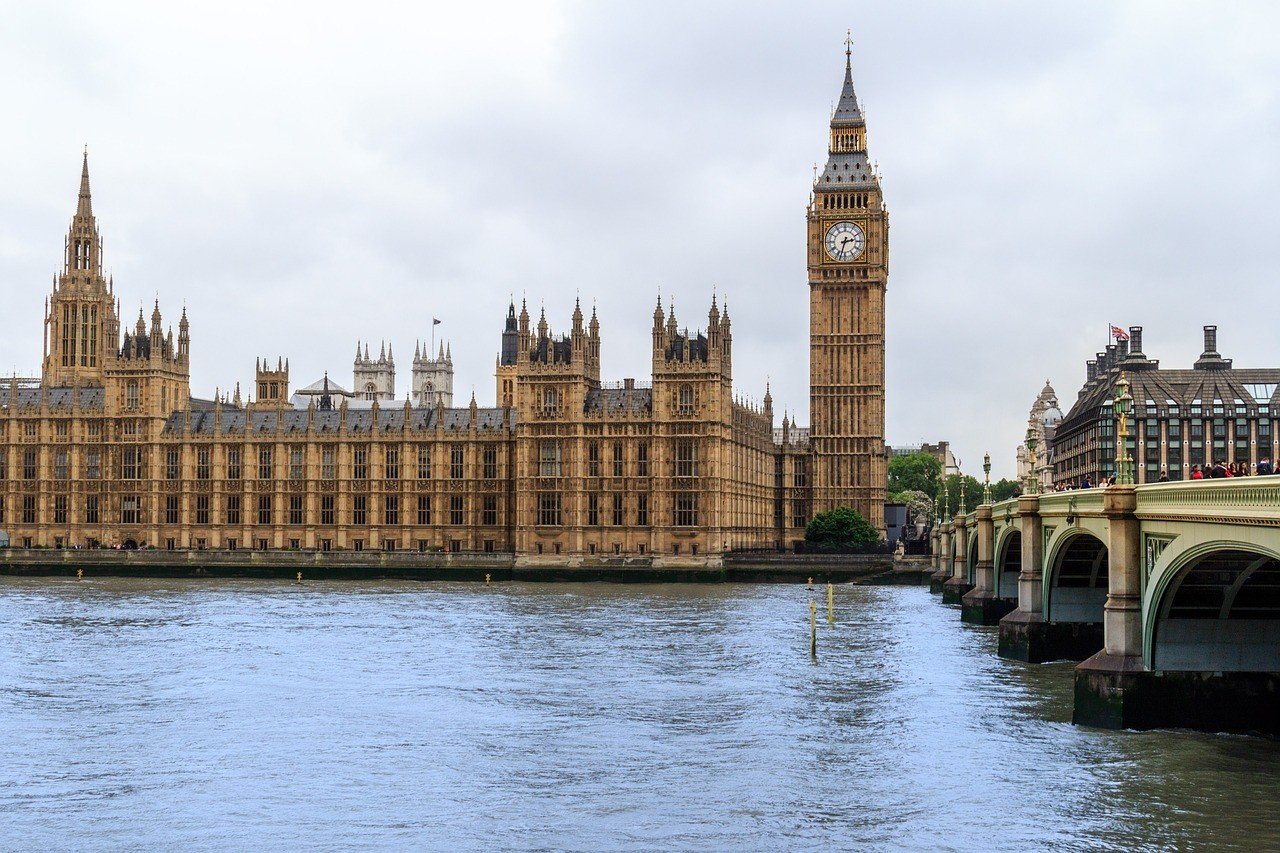 Each part of the UK tells a tale as old as time, allowing newcomers not just the chance to get their bearings but to uncover history. Head to work on any given Monday in Leeds, and pass the Leeds Castle, once home to six medieval queens!
The UK isn't just about history. The employment market is vast, giving expats the chance to continue on their current career path, or truly embrace new beginnings. You will love the diverse communities and friendly culture. And not forgetting, locals and expats alike can enjoy the NHS – a free universal healthcare system.
Life in the UK, however, isn't perfect. The weather is one drawback. The winters are long and wet, and cost of living in the UK is high, with an expensive housing market.
Cost of Living in UK Summary
We mentioned the cost of living in the UK is high, but what does that mean for you? Well, life in any unfamiliar country or city is likely to initially be more expensive for newcomers.
It's important to understand not just what moving to the UK will cost you, but also what to expect once your feet are on the ground. Having a solid understanding of everyday expenses in your new home will go a long way in helping to weave into the community.
The overall cost of living in the UK will fluctuate depending on where you decide to live. Major cities will be more expensive, but there are also differences between the four countries. The table below is based on a UK average, with the idea of a 'comfortable lifestyle' in mind. The data has been compiled from a variety of local sources.
Cost of Living in the UK

| Expense | $ Cost |
| --- | --- |
| Rent (Private Room Vs Luxury Home) | $850 – $4000 |
| Electricity | $80 |
| Water | $45 |
| Mobile Phone | $60 |
| Gas | $1.90 |
| Internet | $40 |
| Eating Out | $15 – $80 |
| Groceries | $240 |
| Housekeeper (less than 10 hours) | $140 |
| Car Rental | $650 – $1100 |
| Gym Membership | $50 |
| TOTAL | $2250 |
What Does it Cost to Live in the UK – The Nitty Gritty
Now that we have the basic budget down, let's take a further look.
Rent in the UK
Moving countries and leaving it all behind is an idyllic thought. For the most part, much of the romanticism of this adventure will become reality. However, rent will follow you to the UK and will remain your biggest monthly expense.
Renting in the UK isn't cheap, and the expense can vary dramatically depending on where you base yourself. For example, Reading (a small city, 90 minutes away from London) has a higher average rent than Edinburgh. This may seem backwards, but life in Scotland is cheaper than England.
Whether it's student life or high rent, sharehouses are popular in the UK. It's not just restricted to younger folk either. Sharehousing is as much about saving money as it is about being able to live closer to major population and cultural hubs.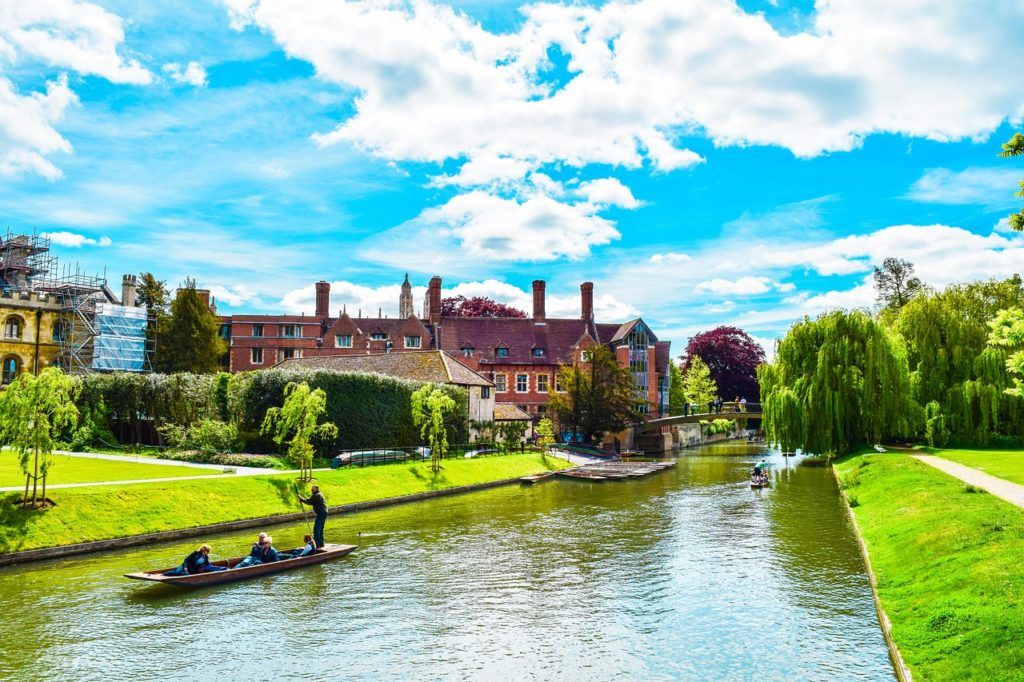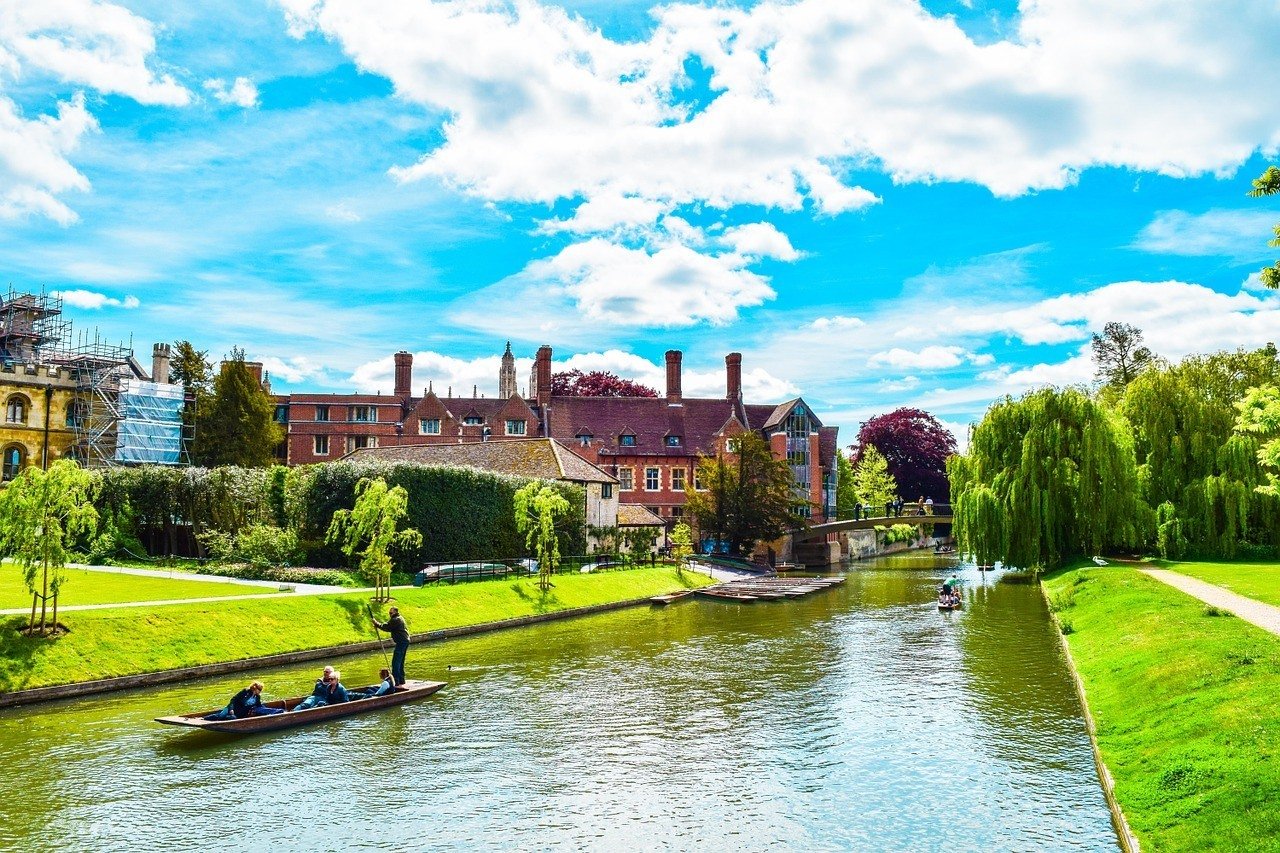 Before you settle on one area of the UK, take the time to write your goals on a piece of paper. Think of as many questions as possible. Such as, are you arriving alone or will you have your partner and kids? If so, what UK city has the right school for you? For those coming by themselves, is it important to be around lots of people? Or do you prefer something quieter? Do you prefer a private home, and is it worth giving that up to be closer to the city?
The list goes on. This is all a part of the necessary research that will help you make the move with less stress. But once you have a firm idea of your ideal life in the UK, then you can take the next step.
There are many avenues to finding your home in the UK. For the majority of us renters, we will probably need to wait until we are on the ground. From there, we can search websites such as Roomgo UK and Spare Room, perfect for those going the sharehouse route.
If you're looking for a private apartment, flat or home, then turn your attention to TheHouseShop and Zoopla. These will connect you with private owners and agents.
Shared Room in Edinburgh – $400
Private Apartment in London – $1000
Luxury Home in Edinburgh – $4000
Moving to the UK will inevitably bring stress, regardless of how much planning you do. It will be tempting to jump at the first opportunity, simply to begin your new life. But such a big move deserves patience. Do future you a favor, and book an Airbnb for two weeks at a time. Mitigate stress and anxiety, and take the time to find the perfect place. You deserve it.
Need a Crash Pad in UK?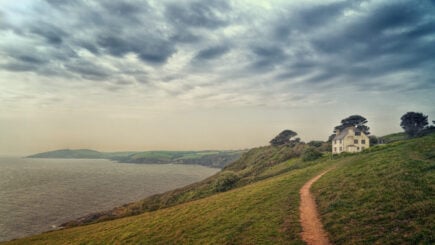 Need a Crash Pad in UK?
Home Short Term Rental in UK
This is the perfect first-base for exploring the UK to find your new home. This shared home is in the heart of London with easy access to amenities and public transport for exploring further afield.
Transport in the UK
Public transport in the UK is adequate for the most part, and exceptional in some locations.
Expats will enjoy the bevvy of options on offer from your standard trains and buses, to ferries and cheap flights. Again, what is readily accessible will change based on your location. In London? Well, the world-class Underground will give those in the outer neighborhoods easy access to the city center.
If you find yourself living the dream in Edinburgh, it's not only have a very walkable city, but has a bus network with over 50 routes. As well as a basic tram network that services areas between downtown and the airport.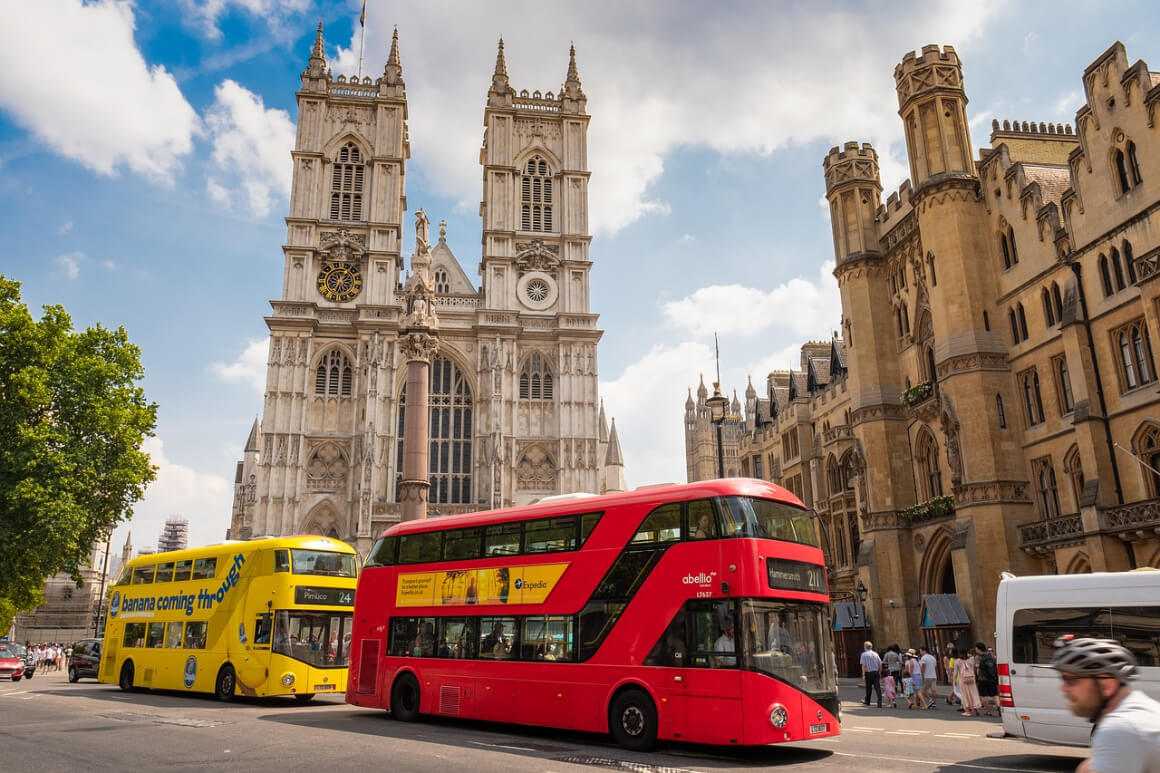 Public transport is more sparse in Wales, with decent bus networks connecting major towns. There is also a rail network that services the southern and northern coasts.
Getting the lay of the land will help you understand the quality of transport in your chosen town or city. At the very least, you can expect local buses, and access to major hubs via train.
Taxis and rideshare services exist in all the major towns. These will be more expensive, but provide you with a private and direct journey from A to B.
Taxi Ride (Birmingham Airport to Birmingham City Centre) – $48
Basic Car Rental – $650
Food in the UK
Dining out in the UK can be anything you want it to be. From pub meals down the road, to fish and chips on Brighton Beach, to cullen skink in the northern Scottish countryside. Let's not forget haggis and deep-fried mars bars.
Traditional food in the United Kingdom stretches back centuries. While many local delicacies have spread across the world, there's still many left to be discovered, especially in Northern Ireland and Scotland.
Beyond traditional eats, the UK has developed an incredible international dining scene. You can see this play out in the cities, with authentic cuisine from all corners of the globe. Whether it's a quick treat at the local market, or an extensive four-course meal, eating in the UK is a worldwide adventure.
The costs for dining out will change with an evening meal in Birmingham almost a third cheaper than Edinburgh. But for the most part, a basic meal will run you around $20 but can quickly add into the $100s for a multi-course meal.
As much as it would be tempting to eat your way around the continents without leaving the UK, we suggest finding a happy medium. Supermarkets in the UK are extensive with everything you need to whip up your own international cuisine.
Tesco, Sainsbury, Lidl and Morrisons are the major supermarket chains around the UK.
Milk (1 litre) – $1.25
Loaf of Bread – $1.35
Rice (1kg) – $1.52
Eggs (dozen) – $2.65
Apples (1kg) – $2.50
Tomatoes (1kg) – $2.50
Potatoes (1kg) – $1.50
Drinking in the UK
Whether it be Wales, Northern Ireland, Scotland or England, tap water in the UK is safe to drink. Fill up your water bottle and get on about your day. If you're not a fan of tap water, grab a filter and fill it up nightly. Place it in your fridge, and you'll have fresh cold water ready to go in the morning.
Bottled water is easy to find wherever you are. Simply head to the nearest corner store or local supermarket. 330ml bottles and 1.5l bottles are priced similarly between $1 and $1.50.
The cost of a six-pack, or a pint at your local pub will vary. Northern Ireland is known for having cheaper booze than England, for example. A six-pack of domestic beer in Belfast will be a few dollars cheaper than in Leeds.
The UK ranks as one of the most expensive places in Europe to buy alcohol. A pint in Scotland will run you on average $7.
Why Should You Travel to UK with a Water Bottle?
Whilst there's a lot that we can do when it comes to traveling responsibly, reducing your plastic consumption is one of the easiest and most impactful things you can do. Don't buy one-use water bottles, don't take plastic shopping bags, and forget straws. All of this just ends up in landfill or in the ocean.
Keeping Busy and Active in the UK
In the thrill of moving to the UK, finding a new home, beginning your new job and trying some local eats, you may become overwhelmed. It's important to slow down and smell the roses as much as possible.
There is so much to do in the UK! We've touched on cuisine, but have yet to discuss much of the marvellous cultural events, museums and nature. As easy as it can be to fall back into our old ways, it would be remiss of you not to say yes to every exciting opportunity that arises.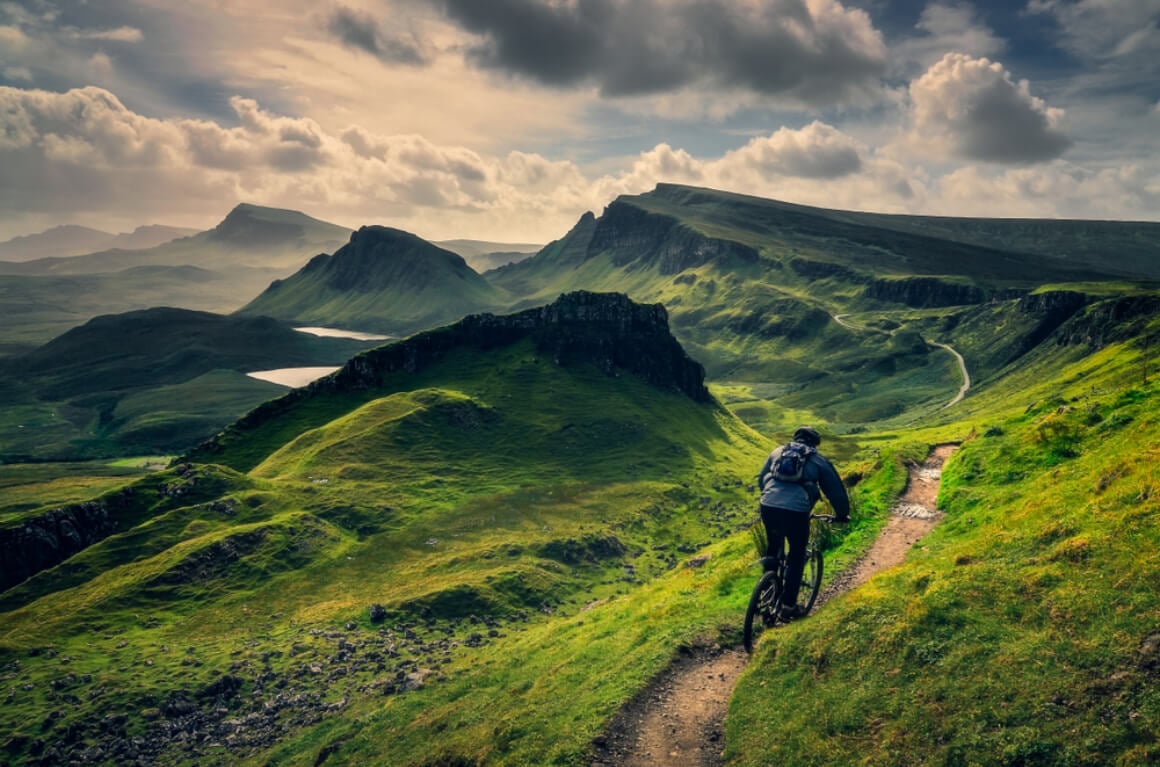 The UK is full of fascinating history, of bygone kings and queens, ancient castles and hiking trails that once transported elite from A to B. Whether you're on the beaches of Brighton, among the excitement in Edinburgh or the nature in Yorkshire, there's never a reason to bored.
Here are some ways to stay active and healthy in the UK:
Gym Membership – $50
Yoga – $15
Learn to Surf (Brighton) – $90
Self-Guided Walking Tours – Free
Guided Ben Nevis Hike – $40
Mountain Biking Leeds – $50
School in the UK
Education in the UK is high quality across the board. A major reason expats with families settle in the UK is because of the standard of schooling. Education systems vary slightly between the four nations, however, schooling is compulsory until the age of 16, and free to citizens and expats with residency rights.
All public schools follow the national curriculum, so in theory, they should all play on the same level. But we all know nothing in life is that simple. Quality of public schools can vary. This should play a big role in not just what town you settle in, but the specific neighborhood. Each school has a preferred radius for induction. The neighborhood you live in could make a big difference to what school your children attend.
Those without free access to free public schooling will have to pay a tuition, set by the local school district.
Private schools are common throughout the UK, and can commonly be found in major cities. They usually follow the national curriculum, but have more say in what they teach, including offering the International Baccalaureate.
Costs for private schooling are notably expensive, with the average tuition in the UK costing parents around $5000 per term.
Is This the Best Travel Pack EVER???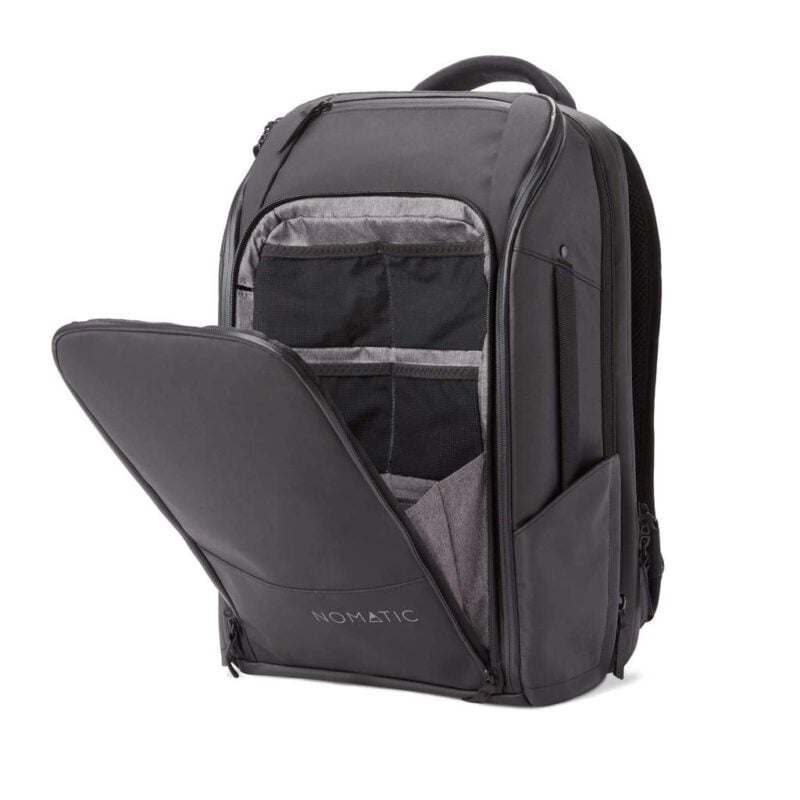 Medical Costs in the UK
Home to the renowned National Healthcare System (NHS), UK citizens and residents can make use of one of the best universal healthcare systems in the world. With high-quality healthcare and ample public hospital coverage, expats can put healthcare in the no stress pile.
Those who have arrived on residency and long-term work visas will have access to the system. While temporary visa holders, who stay in the UK for over six months, can use public healthcare after paying the NHS surcharge.
The NHS governs all countries in the UK, however, policies can be slightly different in each location. Your first port of call will be finding a local general practitioner, they can then refer you to specialist services.
Not everything is fully covered, though. Cosmetic dental, optometry and prescription drugs all come at a cost. Although prescriptions are heavily subsidized.
Private healthcare is a common choice for UK residents. The NHS can see long wait times, especially for elective surgeries. Private healthcare can give you access to specialists in a shorter timeframe.
SafetyWing offer a monthly healthcare plan which covers Digital Nomads, expats and long term travellers. We have been using it ourselves for a while now and find them to provide great value.
Visas in the UK
Regardless of your plans for living in the UK, you will need a visa in order to enter. Which one you pursue will depend on your situation. Thankfully, there are a broad range of visas to suit, however, you can expect a maze-like application process.
Some parts of the world, including the European Economic Area and Commonwealth nations, won't need to apply for a tourist visa in order to travel to the UK. The UK has plans to introduce an ETA, seen elsewhere around the world. For anyone traveling in the UK, you won't have working rights. This includes digital nomads.
Getting a work visa for the UK has only become more complex – thanks, Brexit. The simplest way to live and work in the UK for many nations is under the Youth Mobility Scheme. Those between age 18 and 30 can apply. This visa grants two years of work, but travel and extensions aren't allowed.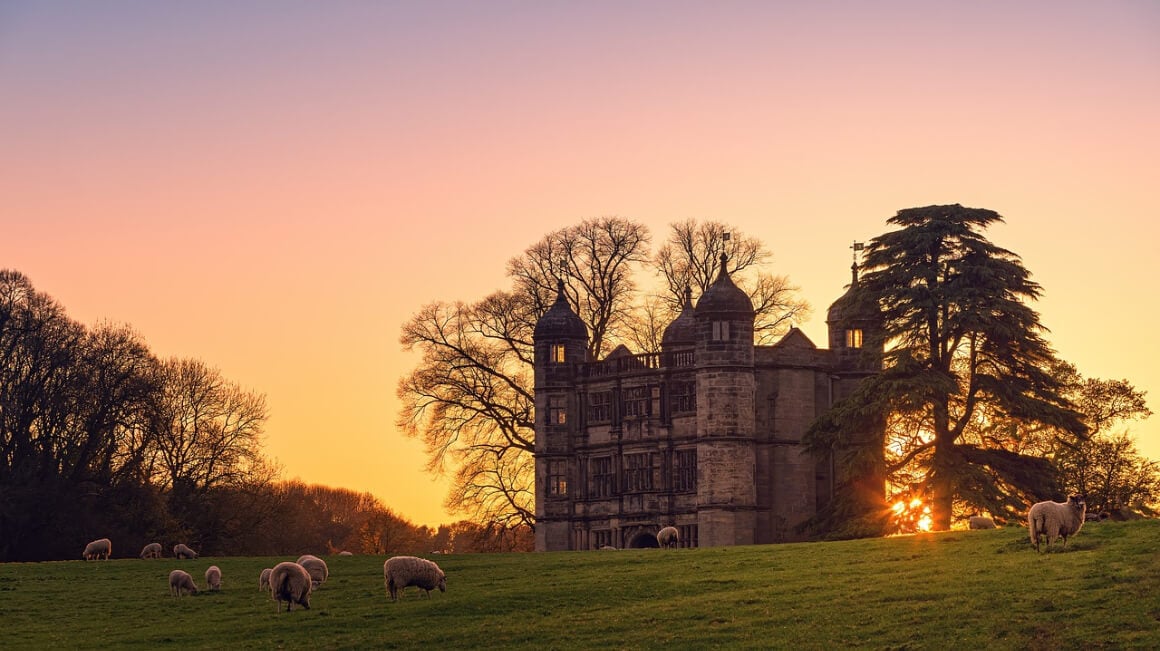 If you are over the age of thirty, or work in a skill-shortage industry, there are other ways to live and work in the UK. Two common options are the Tier Two visa and the Global Talent Visa. Both aim to fill gaps within the UK workforce.
These visas will allow you to bring along your significant other, and any dependents. If you stick around and live in the UK for five years, you will be able to apply for citizenship.
Finally, international students can apply for long-term study visas that allow you to stay in the UK for the duration of your course. After graduating, you can apply for the Graduate Visa which will allow you to remain in the UK to pursue residency and citizenship.
Banking in the UK
Towards the latter half of the 20th century, the UK gained a reputation among expats for being a tough place to open a bank account. But strong immigration, and banks being more understanding, has led to the loosening of restrictive rules.
Now, it's relatively straightforward to open a bank account in the UK. Local banks just need proof of ID, a visa that shows your residency or work permit, and sometimes, proof of address. Some expats use their place of employment initially while searching for a home.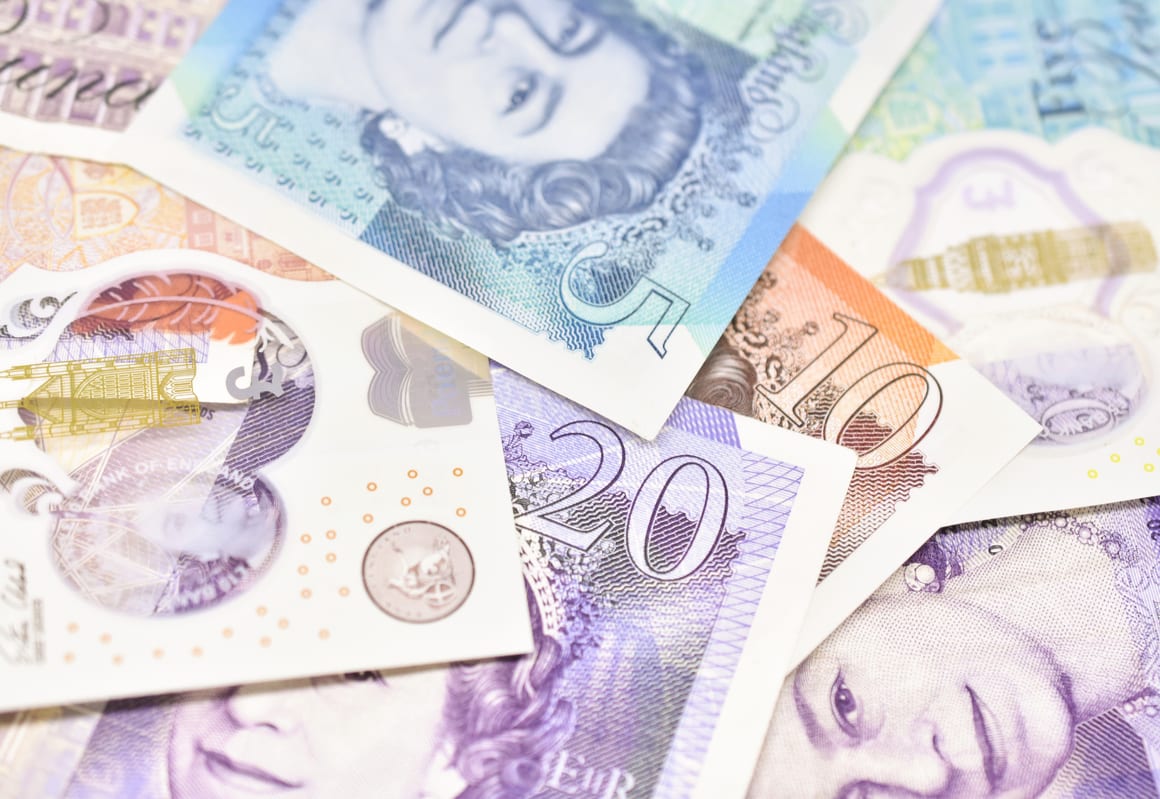 Some banks even allow you to open an account before you land in the country, but rules will also vary slightly between locations. The major banks in the United Kingdom include HSBC, Santander, Lloyds and the Royal Bank of Scotland.
Be sure to shop around to see what banks are offering, as some appeal towards newcomers more than others. Cash is always handy to have, but the UK runs on bank cards. ATMs can be readily found and won't charge a fee, even if using another bank's card.
As you settle in, you'll have to dip into your savings and use your home bank card. Beware of pesky international usage fees. These add up and can blow a hole in your budget. Instead, transfer a portion to either a Payoneer or TransferWise travel card. After a minimal conversion rate, you can use the card stress free.
Taxes in the UK
All nomads and expats who live in the UK for over 183 days are considered domiciled for tax purposes. You'll have to pay tax on your UK-generated income. Tax rates differ between countries, but any income over approximately $17,000 will receive tax.
The majority of employees will have both their income tax and national insurance contributions taken out of their paychecks before it hits their account.
UK's financial year runs from April 6th to April 5th the following year. You must submit your tax return before the end of October for paper returns, and the end of January for online returns.
If you've maintained ties to your home country, you may still have to pay taxes on foreign-generated income. The UK has a double-taxation system with over 130 countries, allowing you to potentially claim tax relief. However, check in with an international tax expert to make sure everything is legitimate.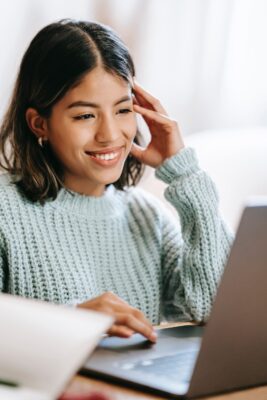 Earn $$$ ONLINE Whilst Travelling the World!
Keen to live the digital nomad dream while travelling the world? Who the hell isn't?
Teaching English online is a surefire method to earn a consistent income on the road. Work from anywhere, change some lives, and earn some dollaridoos while you do it!
Check out this detailed article for everything you need to know to start teaching English online.
With the basic budget and every day expenses covered, let's take a further look into the cost of living in the UK. The initial suggested budget may have you leaping towards your favorite flight booking site, but any move to another country will bring unexpected expenses.
By approaching your move with the idea that something is likely to go wrong, you'll be armored to deal with it. Take some time to think about worst-case scenarios, or even just slight blips that could snowball into something much more.
We talked about income tax, but there are several layers of tax that will eat into your monthly income. A major one is the National Insurance Contributions, which help to fund the many social programs within the UK.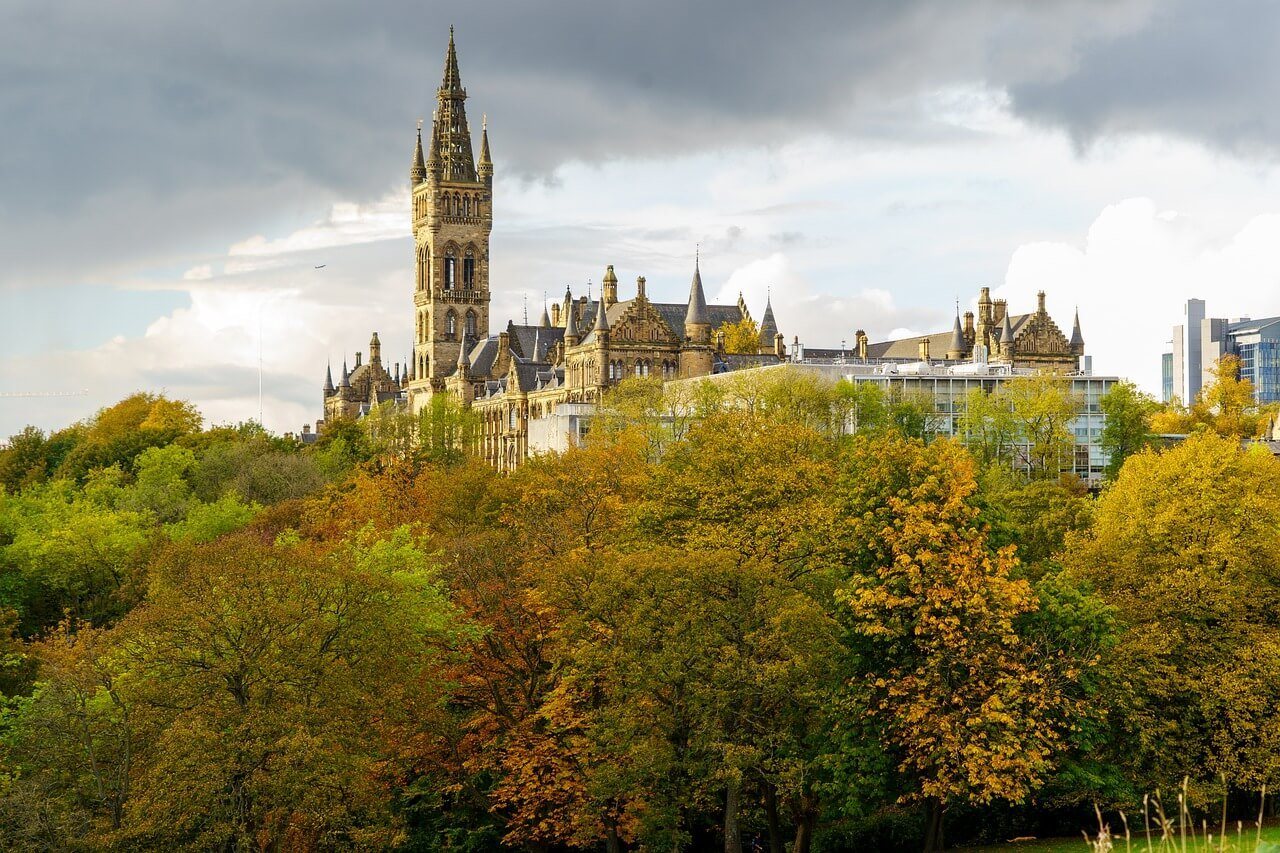 The UK uses Pound Sterling currency, which is one of the strongest currencies in the world. An easy slip up is to focus purely on the number and not what that converts into back home. It may seem marginal, but a slew of 'cheap' purchases, when converted to foreign currency, may not be so inexpensive after all.
A major potential expense is easy to plan for, but a lot of expats and travelers refuse to do so. It's hard to imagine having to return home so soon after arriving, but there's always that potential. Whether it's sudden homesickness or a family emergency, another unexpected cost is the journey home.
Having some emergency savings that you're happy to depart with, will help you navigate your new life with no added stress.
Insurance For Living in the UK
Life in the UK is safe, but newcomers should exercise common sense and trust their instincts as they settle in. The United Kingdom may be a strong conglomerate of nations with great social programs, but petty crime still occurs.
As you're running around setting everything up, it can be a mad rush. Mistakes may happen, things may get lost or broken. Traffic in major cities like London can be tricky to navigate, no matter how cautious you are.
While you can feel perfectly safe moving to the UK, an unexpected accident, or misplacement, can be another unexpected cost. We mentioned SafetyWing previously, but their coverage will help you protect the important things and take some of the stress away.
Month to month payments, no lock-in contracts, and no itineraries required: that's the exact kind of insurance digital nomads and long-term traveller types need. Cover yo' pretty little self while you live the DREAM!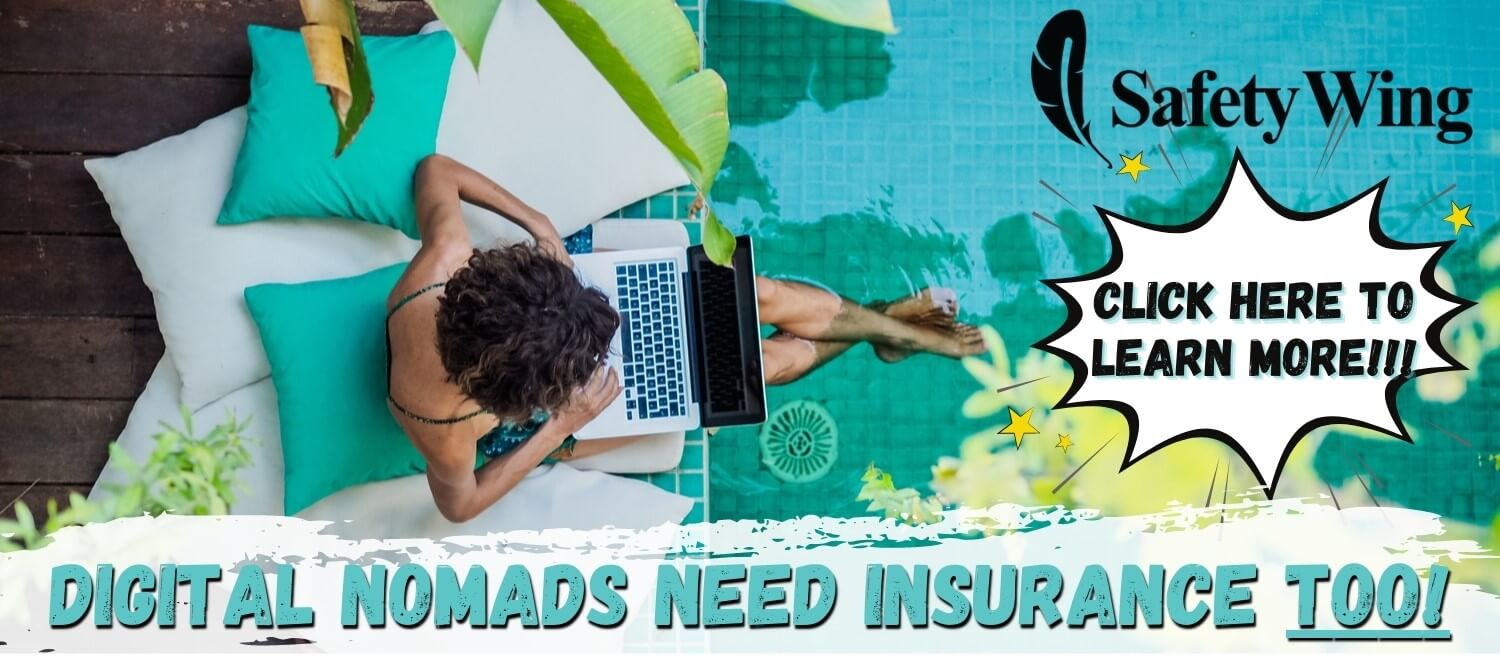 SafetyWing is cheap, easy, and admin-free: just sign up lickety-split so you can get back to work! Click the button below to learn more about SafetyWing's setup or read our insider review for the full tasty scoop.
Moving to the UK – What You Need to Know
With costs covered, let's take a look at what life will be like when you're living in the UK.
Finding a Job in the UK
Brexit has changed a lot of things, and restricted access for many. Yet those that do make it across the border can still expect a robust economy, and competitive job market.
The array of large and medium cities gives expats a lot to think about. The amount of choice on offer should make newcomers giddy, for there are multiple ways to get your foot in the door.
A major port of call for expats is London, which has ten times more jobs on offer than the next best area in England. We have a whole cost of living article dedicated to the city, so what about other places in the UK?
The healthcare, education and manufacturing industries are major players throughout. While a lot of international expats can continue their line of work in the mining industries, with several major companies being based in the UK.
Edinburgh has a heavy focus on financial sectors, technology, education and tourism. Places like Birmingham and Leeds can be great options for those that have arrived on the Youth Mobility Scheme and want to avoid the big hubs.
Leeds especially has a vibrant, youthful community with many hospitality gigs on offer. However, the minimum wage in the UK is not a significant selling point. Those sticking around long-term, bar work may not be enough.
Or…Go with Global Work and Travel
If you've read this far and are starting to think there are just too many logistics of hauling my entire life to the UK, why not try a working holiday with Global Work and Travel. Not only do they assist you with opening a bank account AND the working holiday VISA process, but you'll also be provided with a trip coordinator to help with accommodation support, airport transfers and finding that coveted job.
You'll even have a virtual interview with one of Global Work and Travel's vast network of partner companies before you step on a plane. You'll arrive in London where you'll stay for 4 nights and receive your SIM card (yes, they arrange this for you too) before travelling to your next destination to start your working holiday adventure in industries such as tourism, sales, hospitality and more.
Global Work and Travel's UK program offers cities such as London, Edinburgh and Birmingham or you could choose to go all the way to a small countryside village or 16th-century castle on the coasts of Dorset. The Global Work and Travel office will be on hand to assist you throughout your stay of 6 to 24 months in the UK with a 24/7 helpline available. There isn't much that Global Work and Travel doesn't help you with so pack your umbrella. You'll get a London orientation day and a London Dungeons pass too!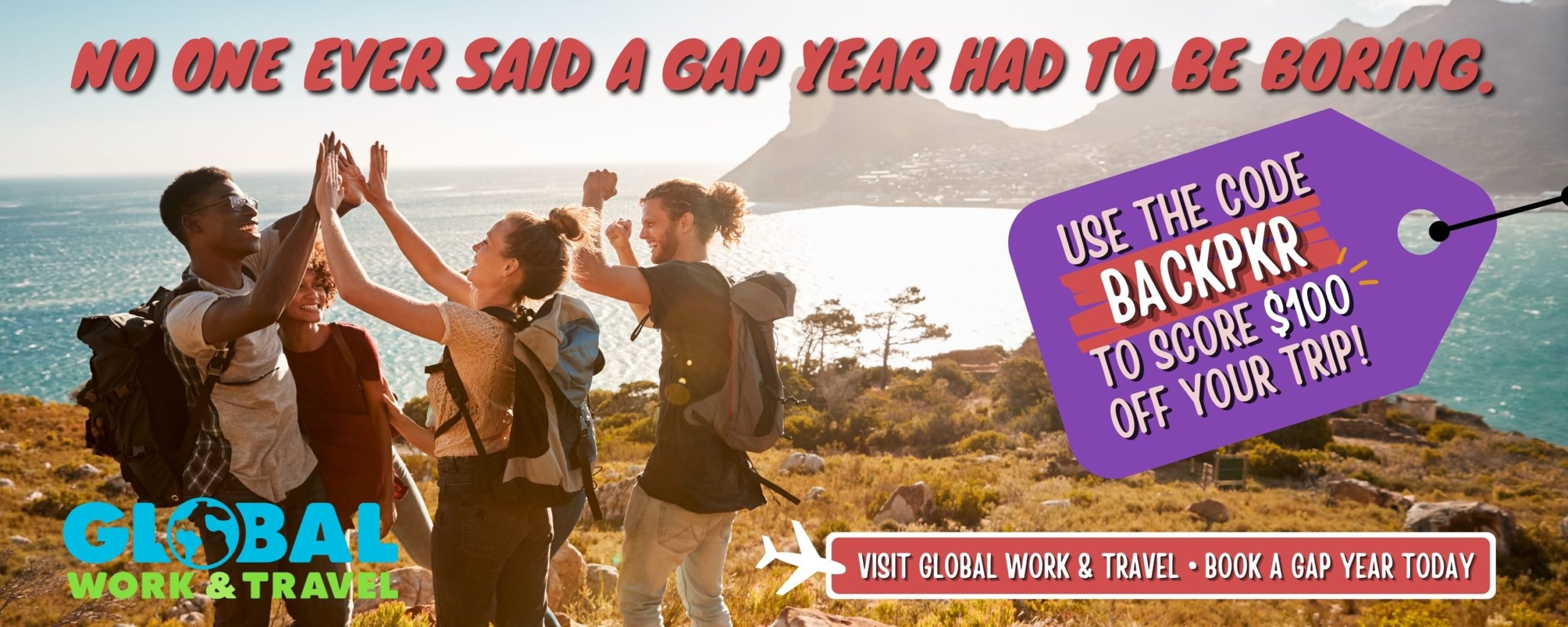 Where To Live in the UK
As we said, there is so much variation between different parts of the UK. None more noticeable than the diverse accents. The UK is made up of four countries with a population of over 60 million people. That's a lot of people in a space seven times smaller than Alaska.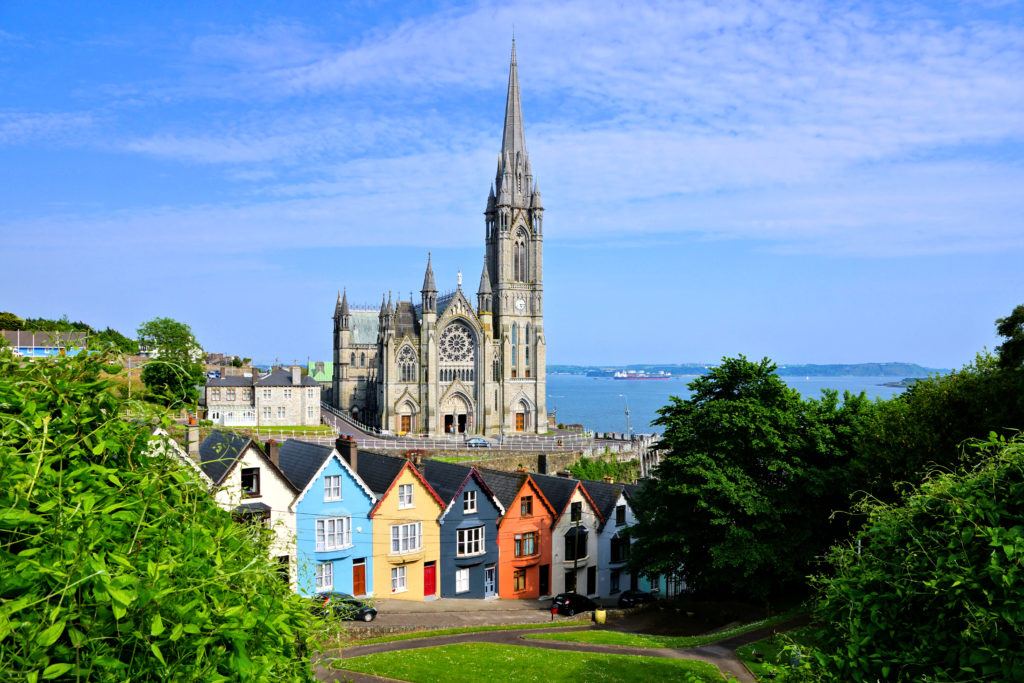 Whether you're after the big city life, an urban neighborhood or the idyllic country lifestyle, the UK has a place for you. Although healthcare and amenities can vary, you'll never be too far from the help you need.
Below, we have taken a look into five cities in the UK, each offering expats something different.
1. Reading
Life in Reading may be overshadowed by the glamor of Central London, but as one of the largest towns in the UK, it has an exceptional standard of living.
The university town is well-connected to London, yet offers plenty to do and amazing amenities within its boundaries. Parents will love the high quality public schools, and the rapidly developing town has an ever-expanding job market.
Combine that with a lower cost of living compared to London and a thriving nightlife in its own right, you can see why Reading continues to be popular with expats.
Best Spot Just Outside of London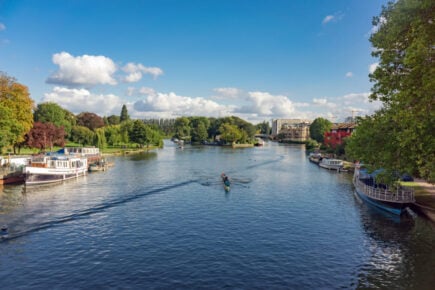 Best Spot Just Outside of London
Reading
Ideal for those heading to the UK with a job secured in London, or people looking for an industry based role, Reading is a perfect home base. Full of events, lively nightlife, and all the amenities of a bustling city, it suits young expats and families alike.
2. Birmingham
Life in Birmingham comes with comparable rent to the rest of the UK, but an overall lower cost of living.
Birmingham is the hub of the UK railway system, and a major intersection for intercity services. The city is in the heart of England, which allows expats easy access to the rest of the country.
The city continues to grow in stature as an alternative destination to the nation's capital. Despite the large population and size, the city is very walkable with beautiful canals splicing the city, and multiple great museums to explore!
Big City Feel for Cheaper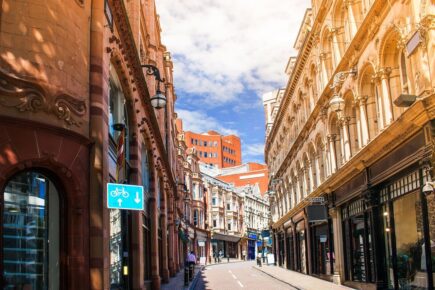 Big City Feel for Cheaper
Birmingham
Birmingham is perfect for those who fancy the big city life, without the high price tag. It is in the heart of the country with easy access by public transportation to everywhere else! With a thriving nightlife, plenty of job opportunities and great schools, it is ideal for all kinds of expats.
3. Brighton
Just 50 miles out of London, Brighton is a desirable destination. Not just for expats, but for local families and retirees. With envious access to the coast, Brighton is a vibrant and happening city with an excellent work/life balance.
The attractive lifestyle naturally brings an expensive housing market. For those dreaming of a UK life by the sea, then you best get saving. However, there are still several suburbs, such as Hanover and Kemptown, that have ideal entry prices.
The town is a hub of events thanks to the concentration of local artists and performers. Enjoy festivals and parades throughout the warmer months – expect your favorite beach to get inundated with Londoners down for the weekend.
Best Seaside Town in the UK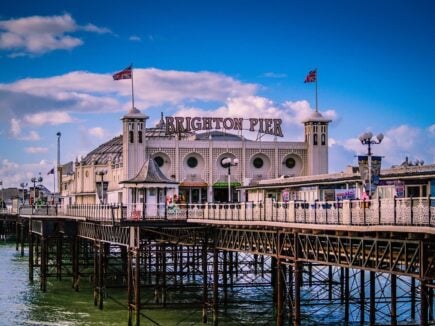 Best Seaside Town in the UK
Brighton
Oh, we do like to be beside the seaside! Expats looking for a bit of fun and hot summer days on the beach, Brighton is the place to be. Not far from London, and with an enviable cool vibe, it is the perfect base for a young expat.
4. Leeds
The Brighton lifestyle may price out many. Thankfully, Leeds is here to save the day. One of the best places to live in the UK remains very affordable, and is a popular spot for young expats.
Because of the many universities, there is a youthful vibe to Leeds and it can be an easier place to make friends than elsewhere in the UK. Rent here is also cheaper than other places, and despite being one of the larger cities in the UK, it remains easy to get around on foot.
The nightlife is exciting, while the public parks are the place to be when the sun is out. Plus, you're just a quick trip to the Yorkshire Dales.
For the Younger Crowd
For the Younger Crowd
Leeds
With its buzzing nightlife, host of universities and cheap accommodation, Leeds is a popular choice among the younger nomads. Boasting all the highlights of a big city, with a smaller price tag, it is perfect for starting off your new UK life.
5. Edinburgh
If you're looking for a world-class city but want to avoid London, then there's no better choice in the UK than Edinburgh. The relatively small city is packed with history and attractions!
Life here isn't merely restricted to work. It's an opportunity to take part in a welcoming and friendly culture, in a city full of amazing architecture.
Walking around the city, whether that be to work or to the shops, is beautiful. You can spend your weekends at museums or exploring century-old castles. The beautiful Scottish countryside is just minutes away!
Best Historical City for Expats
Best Historical City for Expats
Edinburgh
If you want some history thrown in with your new city, Edinburgh is the perfect combination of thriving, interesting and beautiful. When you aren't working hard in your new role, explore the stunning surroundings and get lost in the history of the city.
UK Culture
Local culture in the UK notably varies between the countries. The nations are steeped in history of bygone kings and queens, but modern life in the UK is a multicultural one, defined by festivals and cuisine.
Each year the UK grows more cosmopolitan, and despite Brexit, continues to embrace worldwide views.
Fashion is a way for citizens to express themselves, especially in cities like London, Newcastle and Leeds, there's nothing too edgy. British people have a renowned dry sense of humor and sarcasm is rife. Picking up on social cues may take some time, but it will help you settle in.
Pros and Cons of Moving To the UK
Pros of Living in UK
Healthcare – Expats can enjoy high-quality universal healthcare.
Public Education – Strong education without having to pay for private schooling.
Arts & Culture – Have access to international festivals, events and sport.
Proximity to Europe – A short flight is all that's need to escape to the balmy Mediterranean.
Cons of Living in UK
NHS Wait Lists – Long wait for specialist services and surgeries.
Weather – The fickle UK weather can be downright miserable.
Housing – The UK can be a cramped place with limited backyards.
Cost of Living – Although attainable, life in the UK can be just as, if not more expensive, than back home.
Living as a Digital Nomad in the UK
As the digital nomad dream becomes more attainable, the local scene in the UK continues to grow. Many digital nomads in the UK hone in on London when picking a base. Yet many quickly find it's too expensive, and that they can enjoy the local culture in many other places.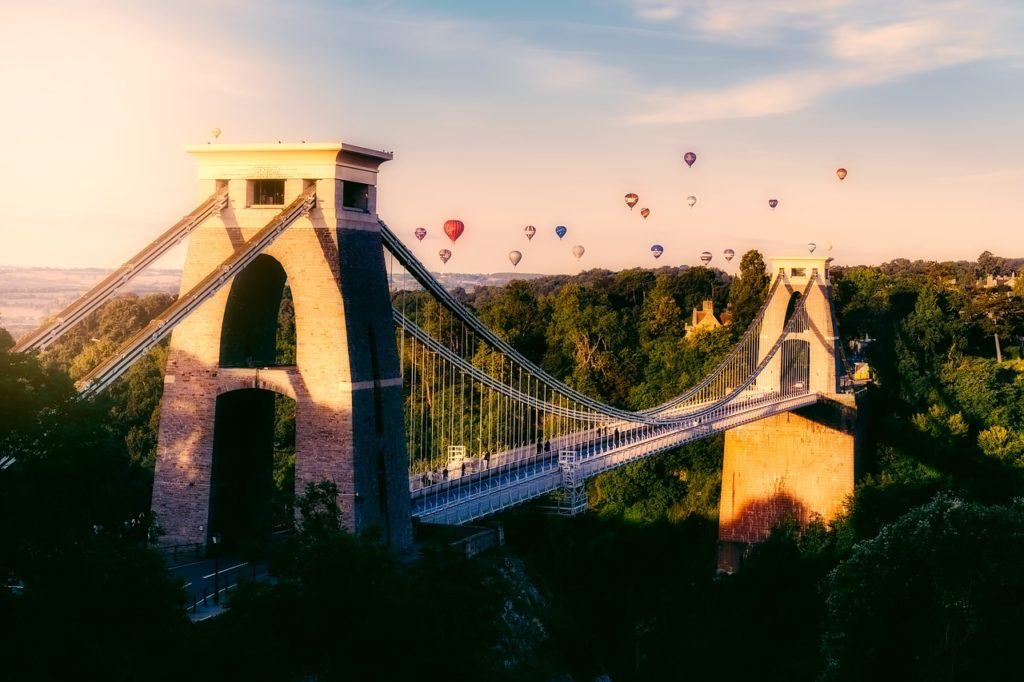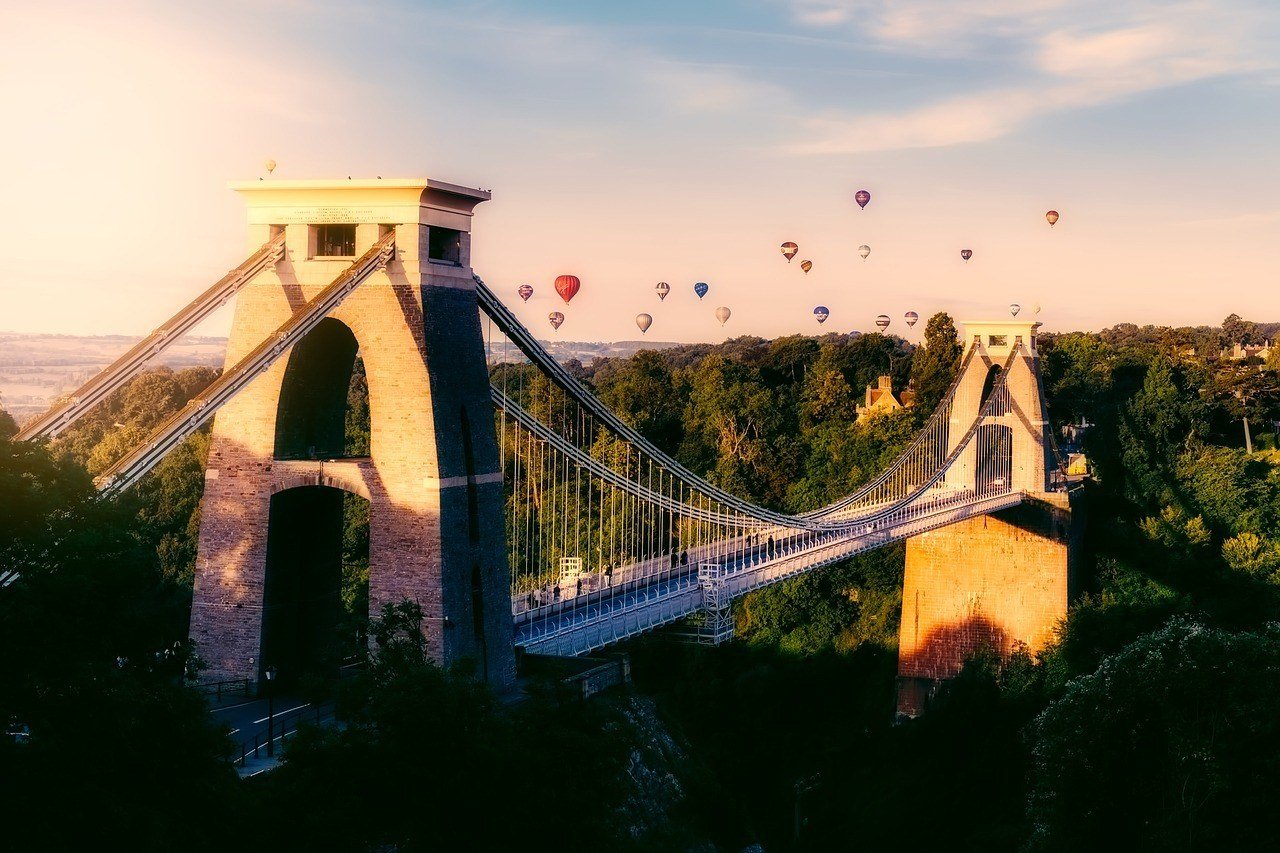 Popular digital nomad locations in the UK include Bristol for culture, Bournemouth for the beach, and Cardiff for the beauty, affordability and vibrant community.
Internet in the UK
While the UK lags behind most of Europe for internet quality, digital nomads won't have issues completing their day-to-day tasks. Internet speeds vary between the countries, with Scotland almost 40% faster than the UK average at 67Mbps.
Cities such as Cardiff, London and Edinburgh, among others, have free Wi-Fi points in central areas. The abundance of cafe Wi-Fi, along with co-work spaces, will give nomads plenty of choice outside of working from home.
Internet costs vary, but the UK average hovers around $40 a month. Data plans also offer decent value. You can find plans that offer 20gb of date for $20 a month.
The Future of the SIM Card is HERE!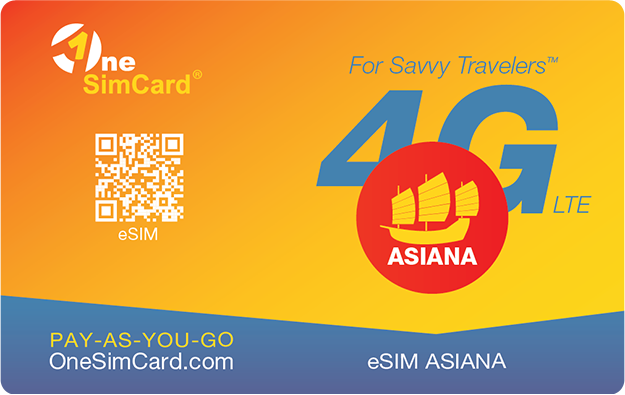 A new country, a new contract, a new piece of plastic – booooring. Instead, buy an eSIM!
An eSIM works just like an app: you buy it, you download it, and BOOM! You're connected. It's just that easy.
Is your phone eSIM ready? Read about how e-Sims work or click below to see one of the top eSIM providers on the market and ditch the plastic.
Buy an eSIM!
Digital Nomad Visas in UK
Currently, the UK does not offer a digital nomad visa. Nomads have several choices in order to live in the United Kingdom. The simplest way for those under 30 to work here is via the Youth Mobility Scheme. This visa allows you unrestrictive working rights and the ability to open up a local bank account.
Another option is the tourist visa, which will allow you to remain in the UK for a set amount of time. You technically won't be able to work on this visa. However, if you continue to be paid into an international bank account, and don't interact with local clients, then it's unlikely to raise a red flag.
European countries are at the forefront of digital nomad visas, with countries like Iceland, Greece, Czech Republic and Germany opening their doors to nomads.
Co-Working Spaces in the UK
Living the digital nomad dream is the goal of many. The independent lifestyle and flexibility makes it such an attractive way of life. But that doesn't mean nomads should disregard the growing co-work environment.
In fact, there are a lot of ways nomads can improve their lot by interacting with like-minded people, and being inspired to pursue new ideas.
The UK has a growing co-work network with over 5000 spaces spread across the four countries. There are 160-odd spaces in London alone.
Many spaces are 24/7, and give you access to a 'hot desk' or an entire office and conference rooms! Coworking spaces in Leeds can cost around $350 a month, but jumps to $800 on average in London.
Final Thoughts on UK Living Costs
Moving to the UK promises to bring a major and welcoming shake up to your life. Spend your days surrounded by centuries of history, thriving arts, culture and international cuisine.
There are dozens of great cities and towns to choose from, plus small villages in the countryside if you just want to enjoy the rolling hills.
The cost of living in the UK isn't cheap. Those in the service industry may have to take a pay cut thanks to the low minimum wage. But there are worldwide industries based in the UK, offering plenty of strong career opportunities.
---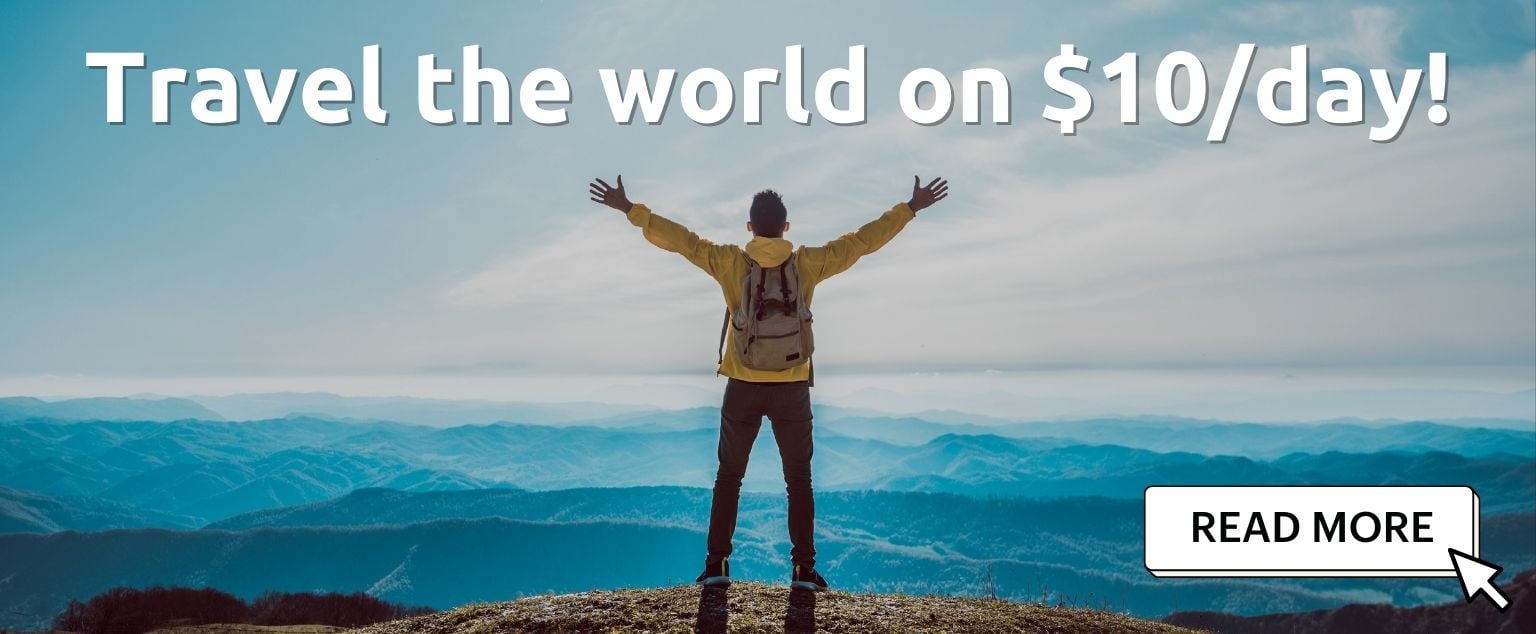 And for transparency's sake, please know that some of the links in our content are affiliate links. That means that if you book your accommodation, buy your gear, or sort your insurance through our link, we earn a small commission (at no extra cost to you). That said, we only link to the gear we trust and never recommend services we don't believe are up to scratch. Again, thank you!