Wait… you can actually get PAID to travel!
Spoiler alert: YES!
While people have been traveling the world and making money for decades, in the past 10 years or so, travel blogging, vlogging and other forms of influencing has transformed what it means to be a working traveler.
In the age of social media, there are more ways than ever to make money on the road–but I'm not here just to tell you all about brick and mortar travel jobs.
Don't get me wrong, those are great and we will get into them at the end, but you're here because you want to know how to actually get PAID to travel.
And as someone currently doing this myself (as well as many members of The Broke Backpacker Team at large), you can rest assured that with a bit of patience and a whole lot of hard word, traveling really can be a career in and of itself.
The most important thing to note though is that this is anything but a get rich quick scheme, and any influencer who makes it out to be that way is lying. While everyone's timeline is different, you're going to want to be ready to commit for the long haul.
It was August 2018 when I first discovered this crazy career path, and after a lot of trial and error, a little bit of luck, and some serious perseverance, I'm finally making it work with multiple streams of income.
Dying to do the same? I got you! Let's dive into 20 incredible ways that YOU can get paid to travel the world.

Unlock Our GREATEST Travel Secrets!
Sign up for our newsletter and get the best travel tips delivered right to your inbox.
20 Iconic Ways to Travel and Get Paid!
Starting off with epic travel jobs where you'll literally get paid to explore the world:
1. Press Trips
When you think of getting paid to travel, what's known in the travel world as press trips might come to mind. This is when you quite literally get paid to travel. Here's how it works: a brand, tourism board or other organization will invite known bloggers/vloggers or travel writers to come to a specific definition in exchange for some type of coverage.
So if you're a freelance journalist, you're going to be expected to place an article with a publication, whereas a well-known travel blogger might have to deliver 1-2 full-length blog posts and so on.
The best part is that in addition to being paid, you also get a completely free trip! The only downside is that, unlike some of the other methods, you're going to have to build up a sizeable following or portfolio before you start getting invites.
How much does it pay?
2. Brand Partnerships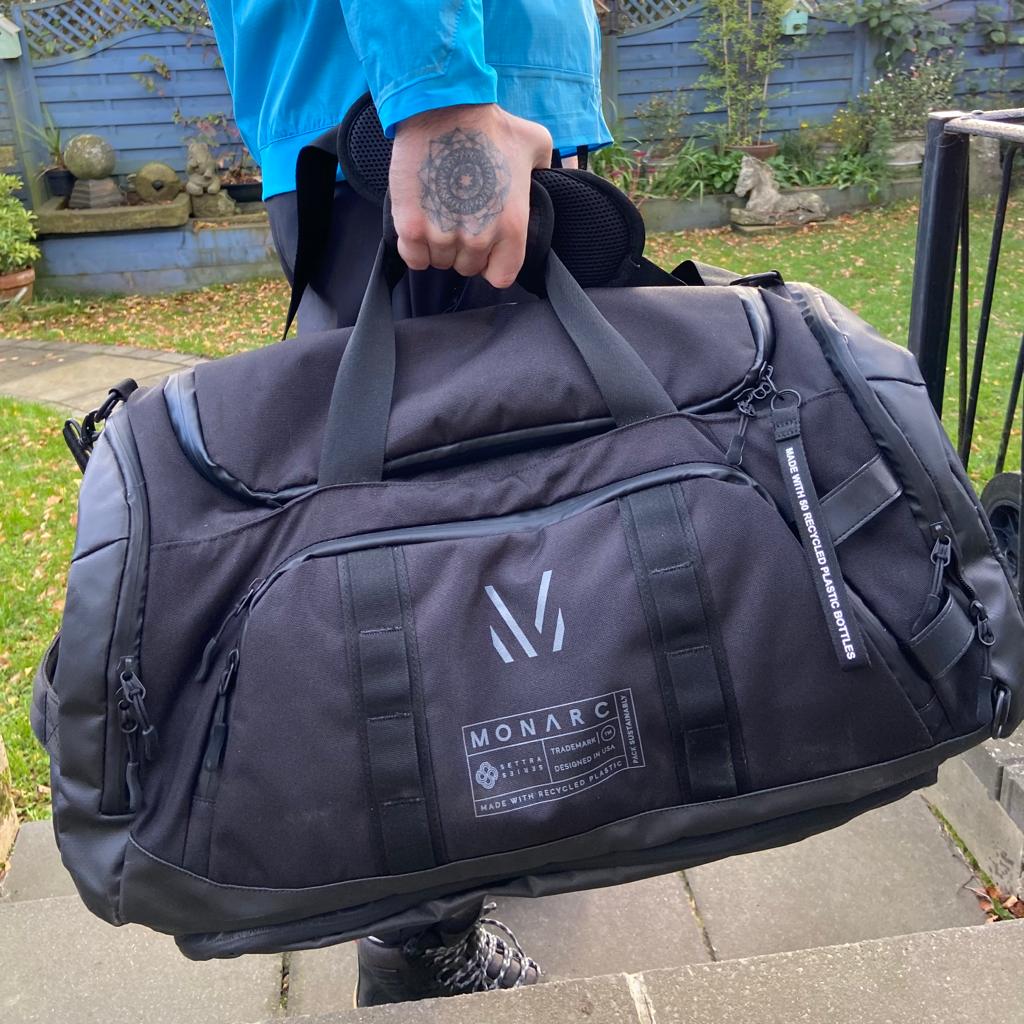 Another way to make money as a travel influencer is by doing brand partnerships. This is when a brand will reach out to you and ask you to create content about a specific product or their company as a whole.
Brand partnerships can range from $100 to well over $10,000 depending on your audience size and notoriety. When you're just starting out, brands may ask you to do a review for free in exchange for a product or service.
This is great to build your portfolio, but once you've got a few under your belt, stop working for free and charge a fee!
How much does it pay?
Up to $10,000 or more per campaign though can start at $0
3. Affiliate Marketing
One of the two main ways that travel bloggers (or bloggers in general) make money is through the magical world of affiliate marketing. Affiliate marketing is, essentially, when you promote a product or service to your audience and then make a commission off each and every sale.
Like almost every lucrative way to make money on the road, there's a major learning curve, but once you know what your doing (and your audience is large enough) affiliate marketing can make you bank. You'll just need a solid travel laptop to get going.
If you're new, Amazon Affiliates and Booking.com are two of the best programs to start with. Though you might start off with pennies at first, I promise you'll always remember the moment you made your very sale!
How much does it pay?
Up to $20,000 per month or more
4. Destination Campaigns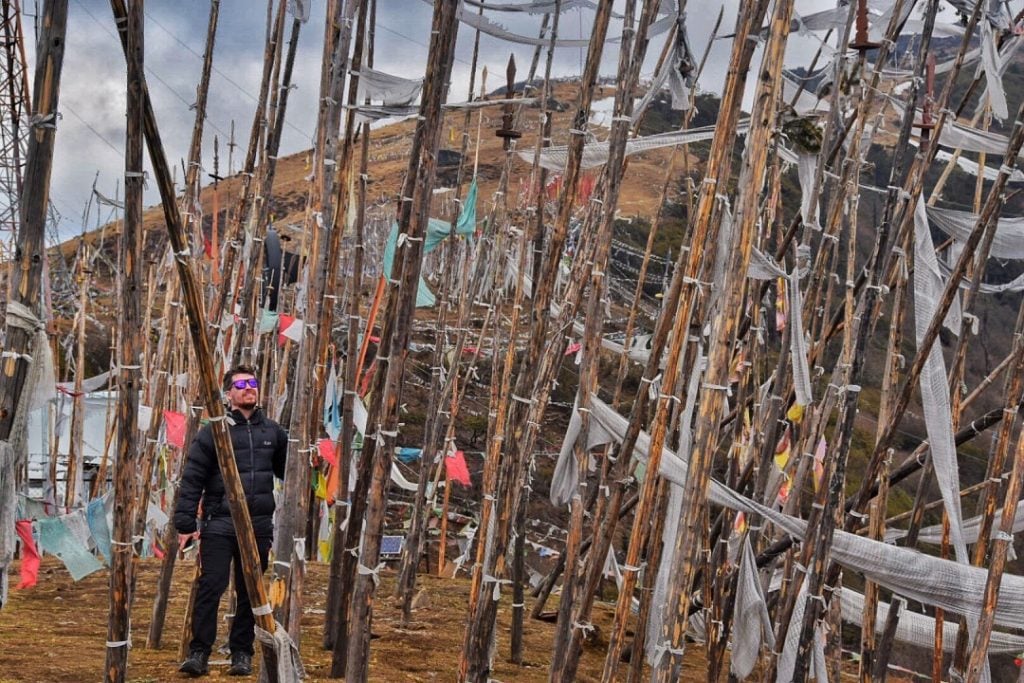 Destination campaigns are similar to brand deals but instead of promoting a product or a brand, you'll be tasked with promoting an entire destination. Tourism boards typically run these types of collaborations, and usually work with travel bloggers, travel video creators, or travel writers.
A good destination campaign will not just provide you with free accommodation and activities, but they'll also pay you for your work. Such proposals should give you a formal contract in advance and make it clear what deliverables they expect.
These days deliverables can be anything from Reels, TikToks and other social media posts, to blog articles or reported stories commissioned in advance by a publication.
How much does it pay?
5. Display Advertising
Ah, display advertising. It's about as close to passive income as you can get these days, and is the ultimate goal for most travel bloggers. The way it works is simple–once you join an ad company, your blog will be fitted with ads that pay a certain amount per every 1000 views.
The exact amount will vary widely depending on where your readers are from (US-based views pay the most), how many you have, and which ad company you're with.
These days, Mediavine is the holy grail of ad companies, and many bloggers make a full-time income from their high RPMs. Once you reach 50,000 sessions per month on your blog, you can count on making about $400/month with them at the bare minimum.
AdThrive has an even higher threshold at 100,000 sessions per month, while other companies like Ezoic, Monumetric, and SheMedia have lower bars to entry, but have their own respective issues.
While meeting the requirements of top companies can take several years, successful blogs can easily make 5 figures a month.
How much does it pay?
6. Youtube
Youtube can be incredibly lucrative once you get enough subscribers. While it's certainly not easy to get a channel off the ground, this is one of the absolute best ways to get paid to travel if you ask me.
To get started, you'll first have to meet Youtube's monetization requirements which currently want creators to have at least 1,000 subscribers and 4,000 hours of watch time within 365 days. Unsurprisingly, the watch hours are the more difficult aspect of the requirement.
Travel vloggers these days can make well into the 6-figure range, and once you add in brand deals, you might end up having more cash flow than you even know what to do with.
The caveat is that vlogging and Youtube in general is HARD, and the competition only increases week after week. But with time and consistency, you can make it happen. It really is true that just one viral video can change your life.
While Youtube tends to love more raw and authentic content these days, the world of videography is a big one. If you've got a knack for filming and editing, you can edit videos for other vloggers or even find yourself creating cinematic scenes for companies or brands.
How much does it pay?
7. Digital Products
Another way to make money while you travel is by selling your own digital products. Of course, you're going to need an audience for this, but once you have one, this is another stream of income to look into.
The most common type of digital products these days include E-Books and courses. E-books are short, online-only books that are kind of like blog posts on steroids. You can create one pretty easily with services like Canva and then sell them to your readers/subscribers for around $10-$20.
If you're truly an expert at something that you can share with others, courses are another way to go. Not every niche is fit for a course, but you'd be surprised that everything from affiliate marketing tips to solo backpacking can be turned into a profitable product.
How much does it pay?
8. Freelance Photography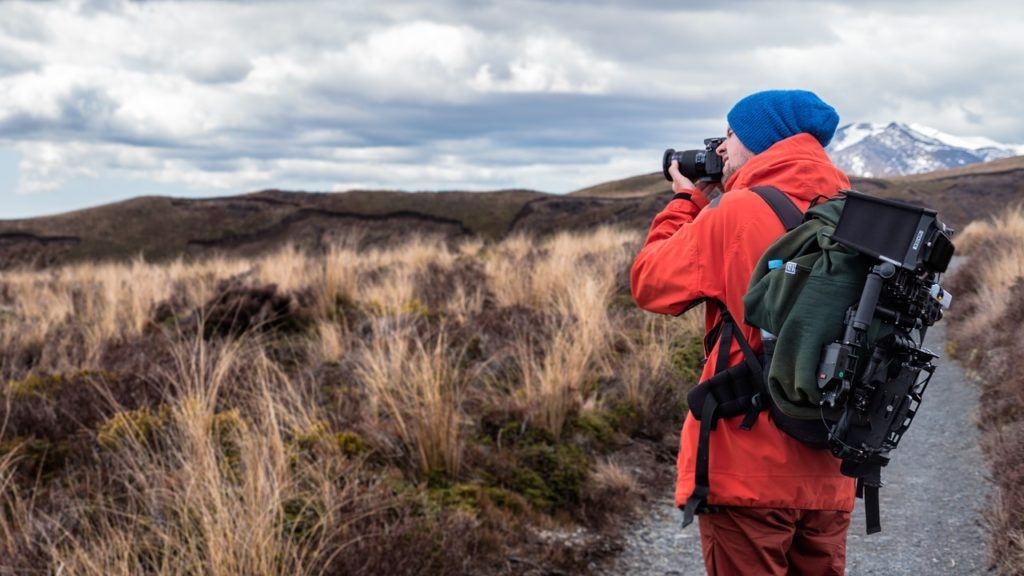 While sometimes they go hand in hand, freelance travel photography is quite different from writing or other types of content creation, with an arguably bigger bar to entry. Freelance photographers get paid for their photos the way writers do for their articles, though there are other ways to make money with your camera as well.
Shooting for travel-related brands or orgs is a big one, as is photographing for athletes or influencers. If you're just getting started, a high-quality travel camera in addition to a neat portfolio are going to be the most important things to consider.
Freelance photographers can also make money by selling their photos either directly or via platforms like Shutterstock. I wouldn't count on this route though as it's not very reliable month by month. As a photographer, building up a decent social media presence will also be important, though not make or break if your work is good enough.
How much does it pay?
Extremely variable, but up to several thousand for a project
9. Freelance Writing/Journalism
Perhaps my favorite way to make money from my travels is via freelance writing and journalism. This is when you get paid to write an article for a publication. I've been doing freelance writing for over two years now, and let me tell you, nothing beats the feeling of landing a pitch you really want to write.
A pitch is basically an email to an editor detailing a story/piece you'd like to write for them. Rejections and non-responses are incredibly common in the freelance world, but it really is true that the more you pitch, the better your odds of landing a story are.
There is a distinct difference between freelance writing and journalism though–while the former includes narratives and the types of articles you'd associate with blogs, journalism requires significantly more work.
You'll typically have to interview more than one source, and ensure you have a strong angle. I personally recommend building up your portfolio with SEO/narrative-style pieces before delving into the complex world of travel journalism.
How much does it pay?
10. Run your own tours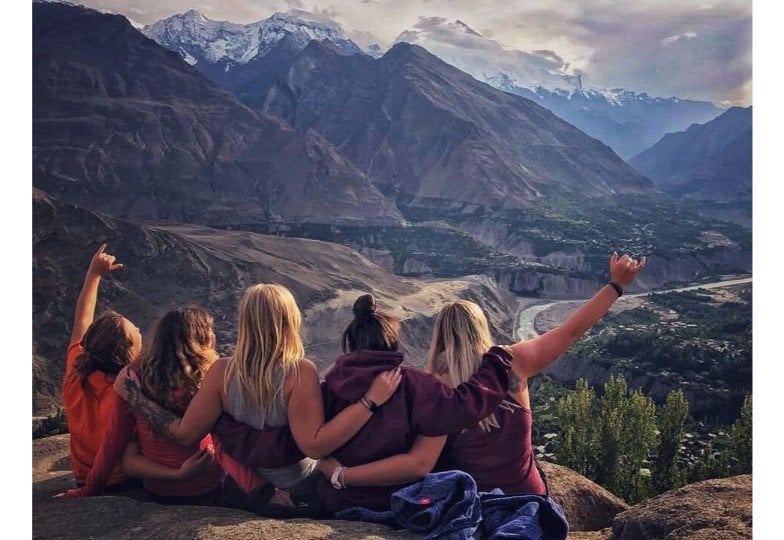 Are you an expert in a specific destination? Then why not lead your own adventure tours? I'm not going to lie, this can be quite tricky to get off the ground without a large audience and/or connections.
But once you get started, it can be incredibly lucrative, especially in countries that are quite cheap to begin with. The only downside is that running tours is incredibly labor intensive and requires a whole lot of social interaction that other travel jobs do not.
How much does it pay?
Up to $20,000 or more per tour

11. Virtual Administration
Are you a social media pro? Why not run brands' accounts or do other tasks for influencers or website owners?
The work of virtual admin-ing is a big one, and it's by far the most versatile way to get paid to travel. VA's are often the backbone of a good website, and being one can definitely fund your digital nomad lifestyle.
As there's so much that you can do as a virtual assistant, here are a few common tasks to get you thinking about what skills you have to offer:
Creating pins and running a Pinterest account
Formatting blog posts
Posting on social media for a brand/influencer
Doing basic edits of Youtube videos
Managing databases and spreadsheets
Responding to/sending emails
Answering phone calls or social media messages
How much does it pay?
Extremely variable depending on your clients and hours, but anywhere from $100-$5000+ per month
12. Website design/development
Becoming proficient at website design isn't for the faint of heart…but for those with natural skills or anyone willing to put in the work, it can pay very well. Plus you can do it from anywhere!
Website designers do exactly what the job name says: they design websites. To do this, you're going to have to learn CSS, HTML, and Javascript and you'll certainly want to be comfortable with programs like Photoshop.
After you've mastered all that, a portfolio site is another essential to attract clients and get paid. Like many other types of freelancing, you'll want to get comfortable with cold emails to get your first clients.
But once you get started, you can charge hefty prices for what will soon become relatively easy tasks.
How much does it pay?
$500 – $10,000+ per project
13. …Any Other Remote Job
Getting paid to travel doesn't mean you NEED a travel-focused job! Any remote job that allows you to work from anywhere is good enough. While you won't be getting paid for the actual traveling you're doing, you'll still be able to travel as much as you want AND get paid.
So still a win-win situation!
Stable digital nomad jobs–where you're often an employee instead of a freelancer–might pay more to start, but often have location restrictions. Your best bet is finding one that doesn't care where you are as long as the work is getting done.
Anything from online translation to a remote engineering job could fit the bill!
How much does it pay?
Extremely variable, but up to 6 figures
Psssst…. Searching for your Tribe?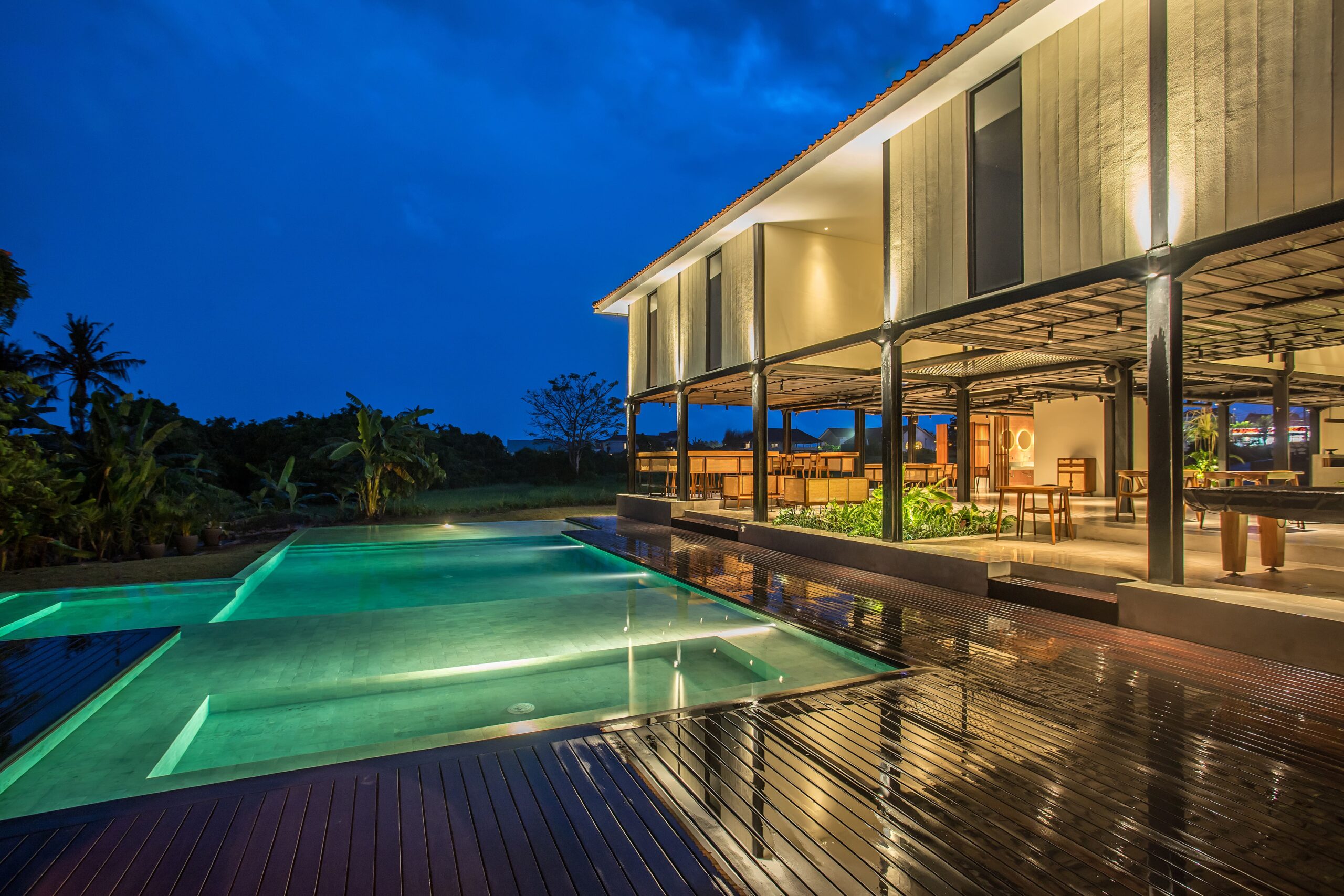 Tribal Hostel – Bali's first purpose-built co-working hostel and perhaps the greatest hostel in the world!
An ideal hub for Digital Nomads and backpackers, this very special hostel is now finally open…
Come on down and enjoy amazing coffee, high-speed wifi and a game of pool 😉
Other Epic Ways to Travel and Get Paid!
While all of the above typically relate to the general realm of digital nomadism, there are a whole lot of other more traditional travel jobs that will allow you to work abroad and explore the world.
14. Teach English Abroad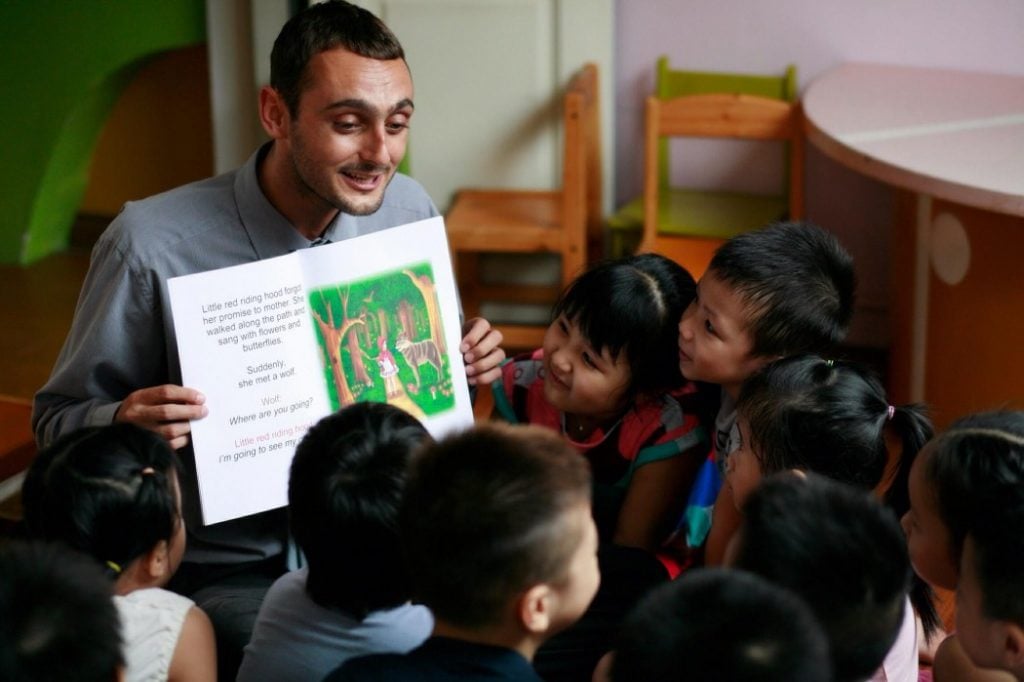 Teaching English online is all the wave these days, as it should be. You can make you own schedule, and work from ANYWHERE you can find a stable internet connection. But that's not all–from Pakistan to Japan, there are plenty of foreign schools that are keen to hire foreign English teachers to teach in person.
Many of these packages are quite lucrative–salaries are more than enough to live (and save) on, accommodation is often free, AND you get to do a ton of exploring in your free time. Keep in mind that most of these positions will require at least a bachelor's degree and a TEFL certificate.
If you happen to have a Masters, you can expect even more $$$ to come your way!
How much does it pay?
Up to $3000 (or slightly more) per month
15. Work At a Hostel
Working at an epic hostel has long been a favorite gig for long-term travelers. It's fun, usually includes free accommodation, and is an epic way to really get to know a destination. Do keep in mind that the pay might not be great, but it certainly can be more than enough to live on.
You'll also get to meet fellow travelers and hone all types of skills–working at a digital nomad hostel might be your best bet if you're looking to follow that path and find some inspiration.
How much does it pay?
Anywhere from $0 (but free food and stay) to $2000 or more/month
16. Teach yoga!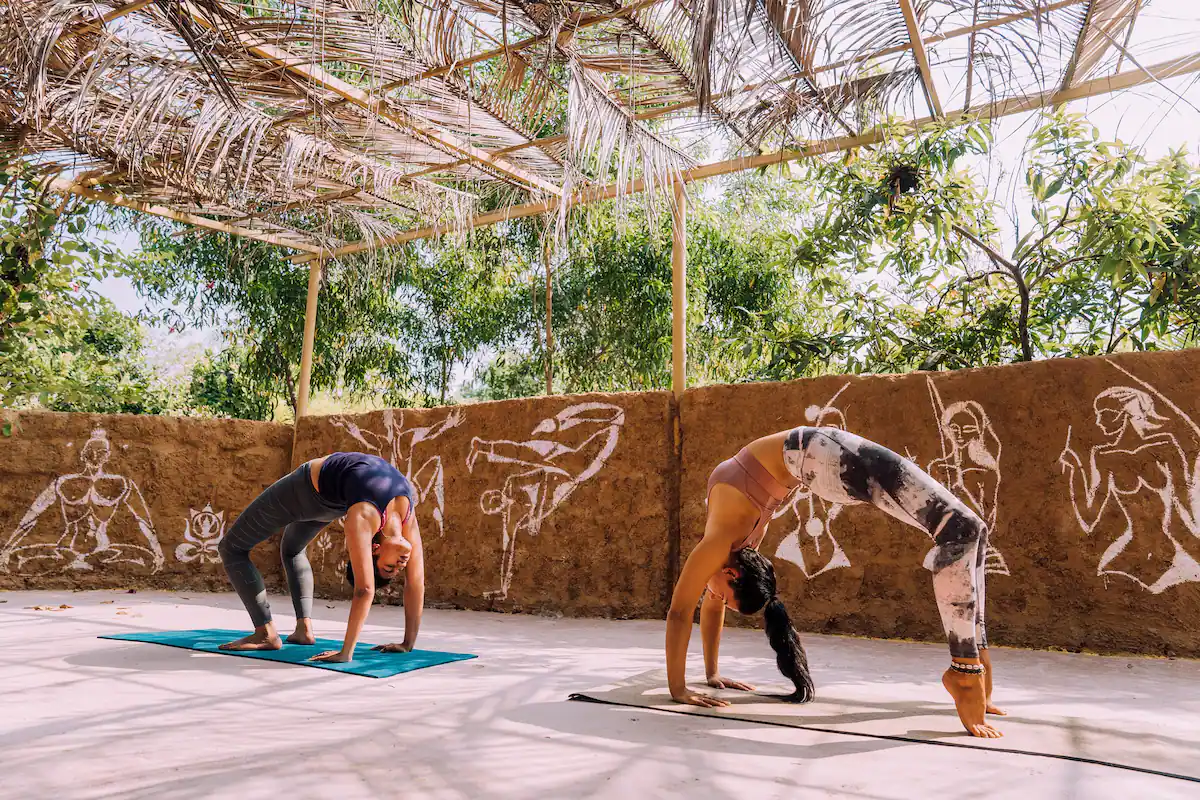 Are you a certified and somewhat talented yogi?
Then you might be able to teach yoga abroad. You'll be able to teach yoga all over the world–and there are some particularly incredible ones in India and other parts of Asia. But opportunities can be found literally ANYWHERE.
Nowadays, virtual yoga is IN meaning some teachers have been able to turn their practice into a nomadic lifestyle. You can go about this through Instagram, Tiktok or even a blog, but know you'll have to work hard to stand out from the rest.
There are of course some downsides though such as:
Digital competition
Low pay
Loneliness
Even so, if you love yoga and you love places like Southeast Asia, you'll love life as a traveling yoga teacher.
How much does it pay?
Anywhere from $100-$2000+
17. Working Holiday Visa
One of the most popular ways to work, travel AND save money for travel, is a working holiday visa! Several countries offer these visas to nationals of other mostly western countries. Typically, it allows you to easily obtain employment for up to a year and sometimes more.
Working holidays in Australia are particularly popular, though you'll also find opportunities in Canada, New Zealand, Spain, and beyond!
How much does it pay?
18. Work on a yacht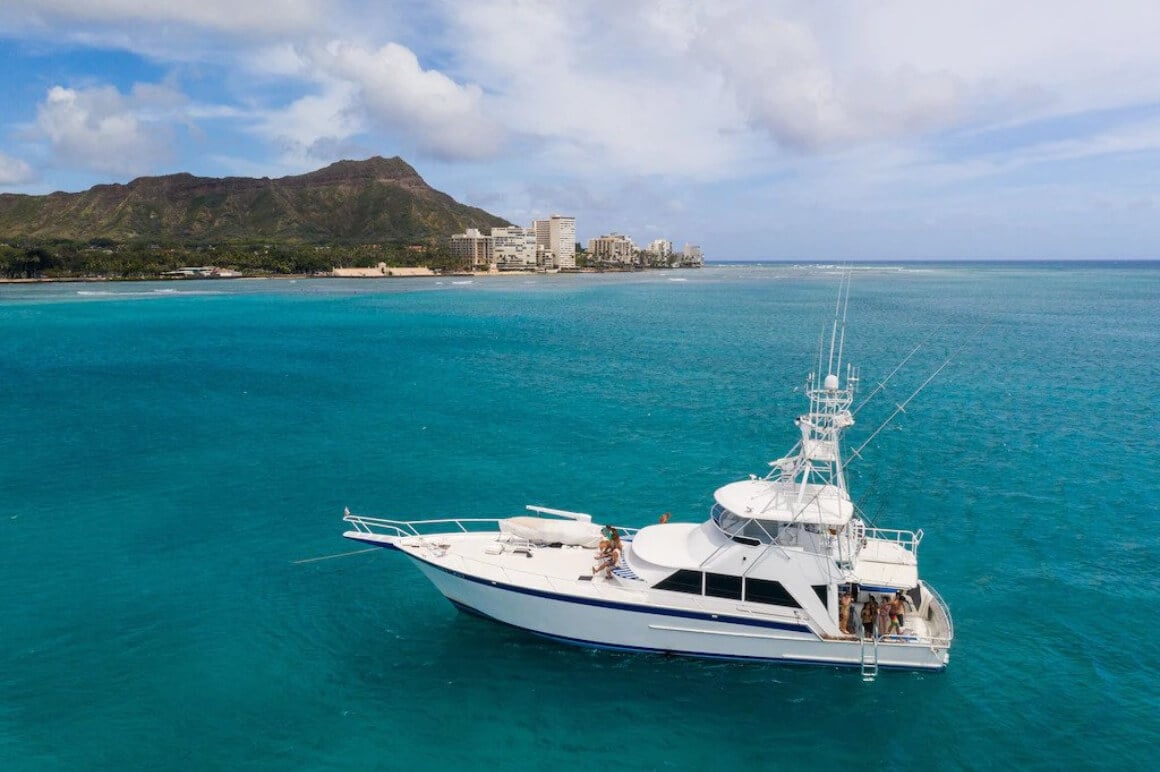 While TV shows may make it look glamorous, yacht work is WORK, so if you go this route, be prepared for that. But if you're ready to put in the hours, then the world's most incredible tropical destinations await.
You'll also get to meet people from around the world real well, as you'll be spending so much time with your coworkers.
How much does it pay?
19. Busking
As one of the world's oldest professions, busking just had to make the list. If you've got some type of musical talent, get out there and put on a street show. If you're actually skilled, you might be in for some pretty sick tips.
Do some research beforehand to make sure you're in the best area. And really put on a show. It's busking 101 that enthusiasm and smiles (combined with talent) can pay for a few days on the road.
How much does it pay?
20. Flight Attendant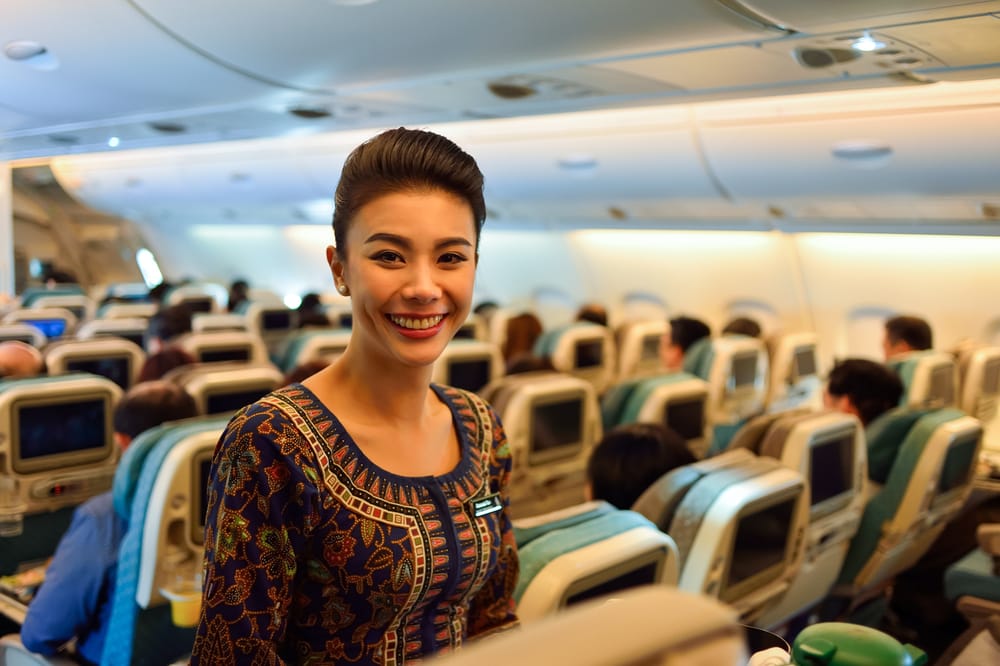 Last but not least is the most well-known travel job is one you should already be very familiar with. Flight attendants obviously get paid to travel, but that also means very long hours on your feet and dealing with all kinds of passengers.
You might have to change time zones frequently, which could mess with sleep patterns. Even so, the perks are incredible and include free travel, weeks off at a time, and long layovers where you can get to know different cities.
The pay is pretty great too!
How much does it pay?
Getting Insured BEFORE Getting Paid to Travel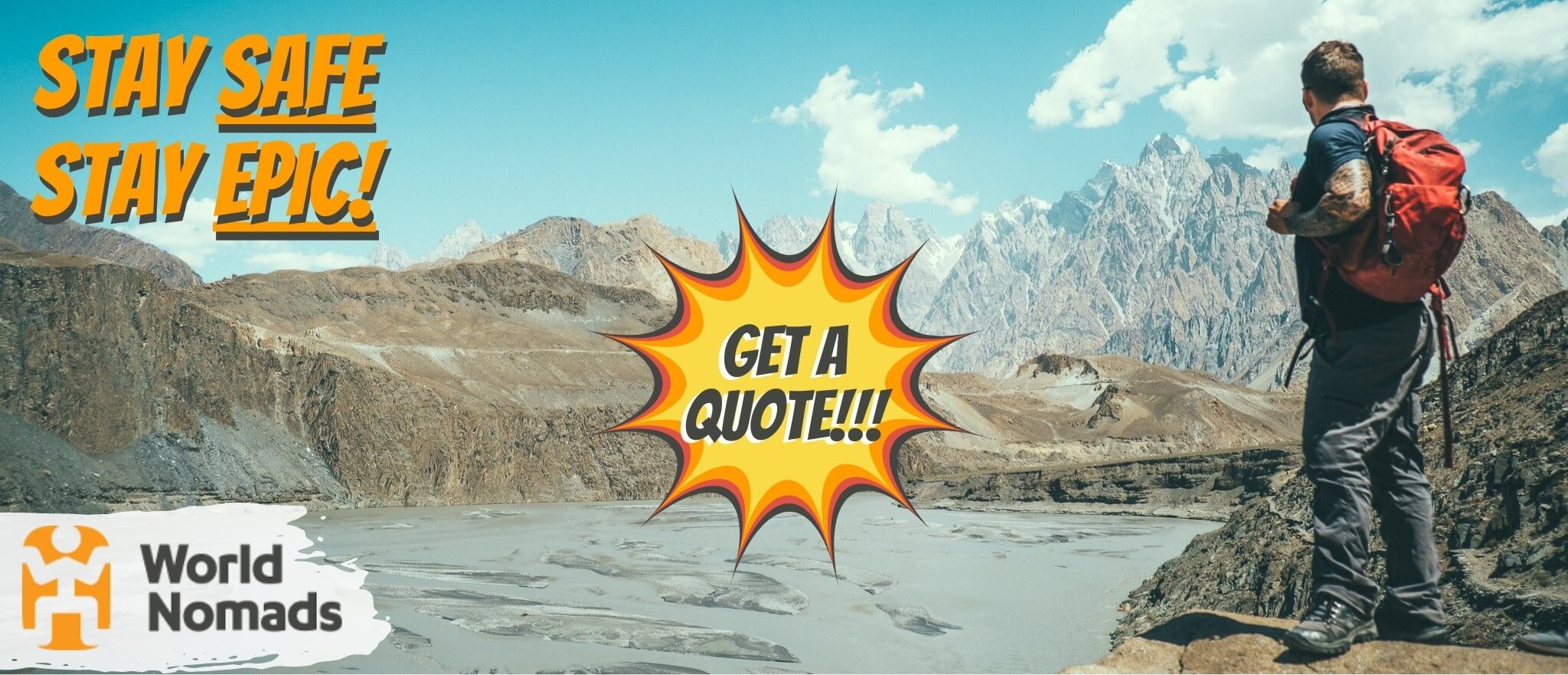 World Nomads' mission is to support and encourage travellers to explore their boundaries. They offer simple & flexible travel insurance, and safety advice to help you travel confidently.
They've been doing it since 2002 – protecting, connecting, and inspiring independent travellers just like you.
Get a quote below or read our in-depth review!
World Nomads provides travel insurance for travelers in over 100 countries. As an affiliate, we receive a fee when you get a quote from World Nomads using this link. We do not represent World Nomads. This is information only and not a recommendation to buy travel insurance.
Ready to Get Paid to Travel?
Getting paid to travel really is as epic as it sounds. Freebies in exchange for social media posts is just one way you can travel for free and get paid. Luckily, there are many other ways to make travel your career, and my best advice is to focus on what you love.
If the passion is there, you'll make it happen! And out of all the travel jobs I've listed, there's got to be at least one that appeals to you!
Get to researching and make a plan today–a life that combines work and travel can and will be yours.
---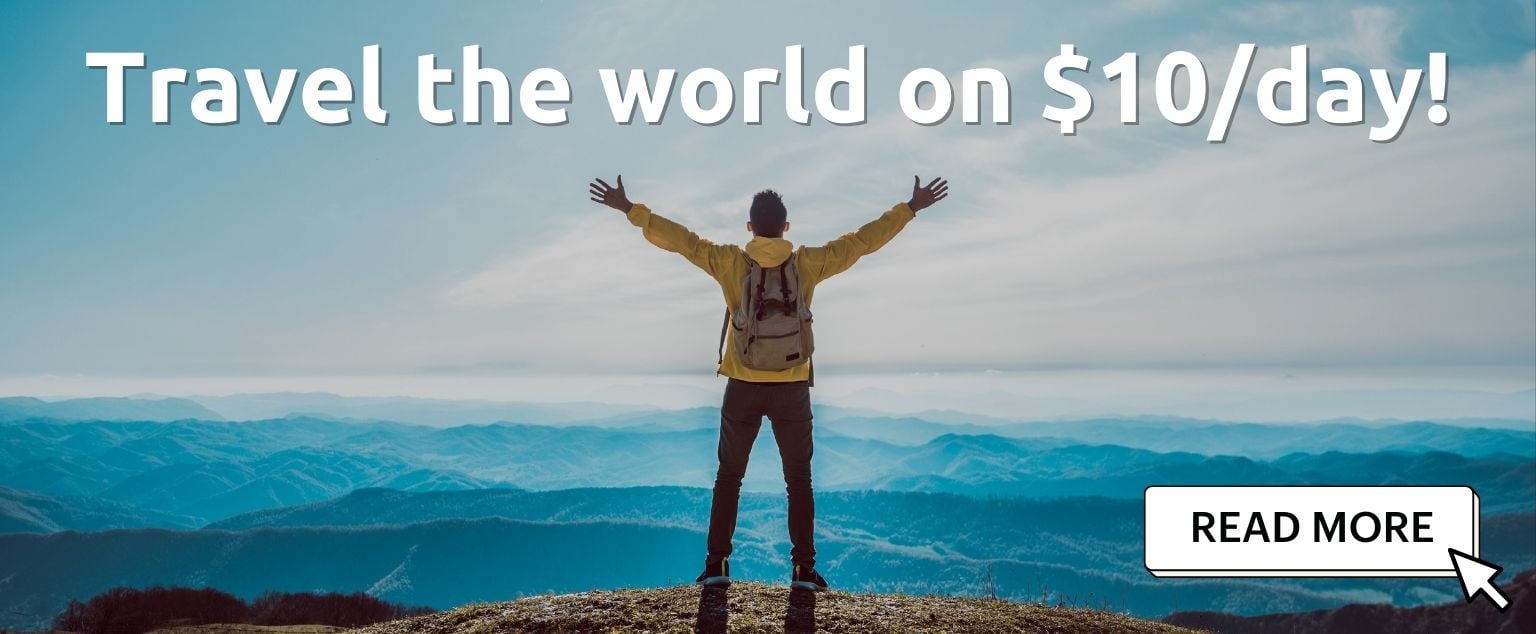 And for transparency's sake, please know that some of the links in our content are affiliate links. That means that if you book your accommodation, buy your gear, or sort your insurance through our link, we earn a small commission (at no extra cost to you). That said, we only link to the gear we trust and never recommend services we don't believe are up to scratch. Again, thank you!