Grand Teton National Park is a wonder of Wyoming. Its northern end is just 10 miles away from its famous neighbor — the giant Yellowstone National Park — but 310,044-acre Grand Teton is a natural marvel in itself!
Named after the tallest of the classic, pyramid-shaped mountains that form the jagged spine of the park, this is a land of colossal yet tranquil scenery.
With lush alpine meadows and glassy lakes reflecting its impressive peaks, Grand Teton National Park is the very definition of sublime. And driving through it just won't cut it, you simply cannot experience its full potential without lacing up your boots and getting out on a hike.
If you're now wondering how to go about hiking in Grand Teton, well, let us tell you that you've landed in the right place.
Our guide covers everything you need to know before you go. We're talking safety information, what to prepare for, and the best place to base yourself; we've also curated a list of the best hikes in Grand Teton.
So without further ado, let's get started!
Wyoming may be more famous for being home to Yellowstone up in its northwestern corner, but just south of that is Grand Teton. In fact, they're connected via the NPS-protected John D. Rockefeller, Jr. Memorial Parkway. That means you can travel between the two and never leave protected land!
Grand Teton National Park itself is all about the Teton Range, a 40-mile-long range of mountain peaks that quite literally define the park. The tallest of these is the 13,775-foot Grand Teton, long popular with mountaineers.
But hiking in Grand Teton doesn't necessarily mean navigating one's way up the side of a mountain. Far from it, in fact.
Some of the popular hikes in Grand Teton involve non-challenging loops, such as the one that runs around Jenny Lake. That's not to say all of them are easy, because you do have some pretty challenging ones as well.
Wildlife is also a major part of Grand Teton. You may catch a glimpse of river otters, bald eagles, bears, moose… There's so much here that it is sometimes referred to as the "Serengeti of North America." Nature-lovers will be in their element here!
Weather can be pretty changeable though; watch out for thunderstorms or sudden blizzards. September is probably the best time of year to visit because you'll get mild weather, a lack of mosquitoes (they can really suck ass during summer) and the beautiful fall colours.
Let's take a look at a few important tips to keep you safe during the trip…
Grand Teton National Park Trail Safety
When it comes to hiking in Grand Teton, as with anywhere you go in the world, you need to be conscious of the surrounding environment (and your place in it).
Here, among the thousands of acres of soaring mountain peaks and glacier-carved landscapes, knowing how to keep yourself safe can mean the difference between a great hike and having the worst time ever.
This is a wild and expansive park where you can enjoy the ultimate abundance of nature. But even along the well-trodden path, it's not unusual to spot wildlife. And that's just one of many elements to watch out for in the natural environment!
To help you out, here are some helpful tips for staying safe in Grand Teton National Park.
Know what the hike entails – Work out what challenges lay ahead and make sure you have the appropriate gear for each hike. Get some tips at the ranger centers and always ask about the condition of the trail before attempting it.
Keep to the trail – Not only is veering away from the marked trail not a good idea, but it can also damage wildlife and contribute to soil erosion. Stick to the trail!
Come prepared – Set out on the hike with enough water, and make sure you have designated places where you'll be able to fill up on longer treks. Having a solid GPS device or physical map can also come in handy, just in case you lose signal.
Understand how bears work – Leave no food unattended or your backpack lying around. You do not want an uninvited bear-sized visitor joining you for your lunch! Backcountry campers must have a bear-proof canister, too — read on for more details.
Make sure you've got the right permit – Depending on what activity you're doing in the park, you might need to first obtain a permit. For example, Backcountry Permits are needed for camping out overnight.
Check the weather forecast – Sudden weather changes can happen (we're talking thunderstorms and blizzards), especially up in the mountains. Check the weather forecast before you set out!
Know your limits – Some of the hikes in Grand Teton contain strenuous uphill climbs. If you don't feel capable of completing a hike, it's ok to turn around and go back. Don't rush things at the expense of your own well-being, and hike with a buddy whenever possible.
Think about getting travel insurance – Hiking is all good fun, but it's even more fun when you don't spend all your time worrying about something bad happening. The solution? Get your ass insured!
World Nomads' mission is to support and encourage travellers to explore their boundaries. They offer simple & flexible travel insurance, and safety advice to help you travel confidently.
They've been doing it since 2002 – protecting, connecting, and inspiring independent travellers just like you.
Get a quote below or read our in-depth review!
Now that you're suitably clued up on trail safety in Grand Teton and you have a general idea of what hiking here entails, it's time for the main event.
We've created a list of our top picks for the best hikes in Grand Teton. We made sure to choose a trail for all abilities, with a choice of easy, moderate, and more challenging hikes for you to get stuck into.
If you're ready, let's get ready to explore this amazing landscape!
1. Cascade Canyon Trail – The Best Day Hike in Grand Teton National Park
The Cascade Canyon is one of the most popular spots for hiking in Grand Teton National Park — and it's easy to see why. Expect a trail of moderate difficulty, but with views that are breathtakingly stunning.
Combine this with the changing scenery along the way, waterfalls, and wildlife, and you've got yourself a winner of a hike.
The trail starts off at Jenny Lake. You'll climb gently up to the 200 foot tall Hidden Falls, which is not far into the hike but definitely worth stopping at.
From here, it's onto the aptly named Inspiration Point. At different times of the year, this awesome vista changes — blazing colours in fall, snowy peaks in winter, and clear views of the Tetons all year round.
Keep your eyes open for wildlife along the trail. You may be able to spot black bears or bull moose, among other mammals and birds that call this place home.
There's also the option to lengthen the hike if you so desire. Simply carry on from Inspiration Point towards Hurricane Pass and Lake Solitude, where the crowds thin out and things get more tranquil.
Length: 15.6km
Duration: 5 hours
Difficulty: Moderate
Trailhead: Jenny Lake Trailhead. (43°45'05.8″N 110°43'31.0″W)
2. Phelps Lake Loop – Most Beautiful Hike in Grand Teton National Park
The Phelps Lake Trail is a nice, steady loop that circumnavigates its namesake lake. It's up there with some of the prettiest scenery you'll see on a hike in Grand Teton!
The trail kicks off at the Laurance S Rockefeller Preserve, beginning with a loop of the lake. You'll pass through forests bristling with fir and spruce-fir trees, before reaching a fork in the trail. One heads off to a viewing point; the one on the right continues around the lake.
Further around, you can either walk the Woodland Trail or the Lake Creek Trail; it just depends on which sort of views you're into. Otherwise, carry on along the shore of Phelps Lake.
You'll see the landscape carved by the action of glaciers over countless millennia, all reflected in the mirror-like surface of the lake itself.
One of the most impressive views on this Grand Teton hike is of Death Canyon, the 10,552-foot Albright Peak, and the even more enormous Prospectors Mountain. Bring your best travel camera with you!
Length: 11.5 km
Duration: 3-4 hour
Difficulty: Moderate
Trailhead: Laurance S. Rockefeller Preserve (43°37'38.0″N 110°46'23.6″W)
3. Teton Crest Trail – The Best Multi-Day Hike in Grand Teton National Park
Ready for an epic challenge? Welcome to the Teton Crest Trail. Encompassing 64 kilometres, and taking around 3 to 5 days to complete, this is a national park classic.
It spans the Grand Teton National Park from south to north, and it's a spectacular journey that sees you among the mountains themselves.
No doubt this is going to be an exhausting one, but one thing is for sure: the view of the classic pyramidal shape of the Grand Teton Mountain Range is something that'll stay with you for a long time.
As you hike in this colossal landscape, you may catch sight of wildlife, too — grizzly bears, mountain lions, bighorn sheep, elk, and moose, just to name a few.
There's a variation in the routes that you can take, which automatically alter its length. But no matter which one you take, each of them is equally beautiful, well maintained, and easy to follow.
Camping along the way — at places like Sunset Lake — is the only sort of accommodation option you'll have. Having a lightweight kit helps, especially over such a long, undulating distance.
Length: 64 km
Duration: 3-5 Days
Difficulty: Hard
Trailhead: Phillips Pass Trailhead (43.509150, -110.924406)
4. Taggart Lake Loop – Must-Visit Hike in Grand Teton National Park
This out-and-back trail is easily one of the best in Grand Teton. You won't have to slog it over multiple days to get some of the best views the park has to offer, either.
It's perfect for hikers who want to enjoy a trail but don't want anything too intense, making it a good one for families with children and casual hikers alike. And it's not as crowded as the ever-popular Jenny Lake Trail!
Leaving from the Taggart Lake Trailhead, you'll follow the trail as it weaves through the aspen-covered moraine. Soon, the views of the Tetons reveal themselves on the backdrop of a (hopefully) clear blue sky. From here, you continue to Taggart Lake itself.
The trail flattens out along the shore of the lake, making for an easygoing stroll with eminently beautiful scenery to lap up.
It's pretty straightforward and a good entry-level hike for beginners that allows you to see all the natural beauty of this park. If you only have time for one hike, we'd say go for this one.
Length: 6.6 km
Duration: 1-2 hours
Difficulty: Moderate
Trailhead: Taggart Lake Trailhead (43°41'35.1″N 110°43'58.0″W)
The Hidden Falls Trail is another awesome way to see wildlife and mountain scenery without breaking too much of a sweat.
There are two ways you can tackle it. You could either walk along the southern shore of Jenny Lake or — to make it even easier — hop on the shuttle boat across the lake, which shortens the hike to around an hour-long (round trip).
Whichever you choose, you'll eventually end up on the west side of the lake. From here, the path winds through a pristine conifer forest, dotted with huckleberry. It's a gentle 200-foot elevation to reach the Hidden Falls, where you can enjoy the setting and even stop for a cheeky picnic.
Because it's so easygoing, this is one of the most popular trails in the park. Don't be fooled, as it will most likely be quite busy. We recommend hitting up the trail as early as possible to avoid the crowds.
Length: 7.8 km
Duration: 1-2 hours
Difficulty: Easy
Trailhead: Jenny Lake Trailhead. (43°45'05.8″N 110°43'31.0″W)
6. Lake Solitude Trail – The Toughest Trek in Grand Teton National Park
If those last couple of hikes sounded too easy for you, and you're up for a challenge instead, then the Lake Solitude Trail is the one for you.
Although it's not particularly technical and is fairly easy to follow, the difficulty of this Grand Teton hike comes with its varying inclines and the sheer length of it. But if a grueling hike is exactly what you're into, then by all means do not skip this.
Starting at Lake Jenny, where many of the easier hikes stop, you'll be passing through that; past Hidden Falls, up past Inspiration Point, and onwards along a rugged and rocky trail.
As you begin to climb higher, you'll be afforded views of the Cathedral Group — three huge, particularly prominent peaks in the Teton Range. But pay close attention nearby, too — huckleberries grow near Cascade Canyon Creek, and bears do love them.
From here, you'll edge past large boulders before eventually reaching the sublime Lake Solitude. You'll feel like you've stumbled into some sort of Alpine Garden of Eden — yap, it's that beautiful.
This glassy lake offers a chance for rest and respite on its shores as you soak up those awesome mountain views. To return, simply head down the way you came.
Length: 25.7 km
Duration: 8 hours
Difficulty: Hard
Trailhead: Jenny Lake Trailhead. (43°45'05.8″N 110°43'31.0″W)
7. Jenny Lake Loop – Best Hike for Views in Grand Teton National Park
Jenny Lake is the second-largest lake in Grand Teton National Park. Spanning 1,191 acres, it's also one of the deepest, reaching around 423 feet. It's the starting point for many hikes in Grand Teton, but the route around it is well worth a ramble.
This anticlockwise loop trail affords hikers a selection of views from a number of different vantage points, so you can glimpse a whole lot of landmarks without having to climb up a mountain for it.
From the trailhead, you'll start by walking north along the east side of the lake. Soon enough, you'll cross over a small bridge, where you'll be able to spot the Cathedral Group — Mount Owen, Teewinot, and Grand Teton itself.
Then you'll find yourself at Moose Ponds. There's a chance for a short ascent, if you feel like it, to an overlook where you can spot moose and beaver.
After this, it's back towards the trailhead to complete the loop. It's another one of those hikes in Grand Teton that don't require a lot of effort to get some dope views.
Length: 13km
Duration: 3-5 Hours
Difficulty: Moderate
Trailhead: Jenny Lake Trailhead. (43°45'05.8″N 110°43'31.0″W)
8. Marion Lake Loop – Best Off the Beaten Path Trek in Grand Teton National Park
This is a cool trail, but a particularly strenuous one. Unlike many of the other hikes in Grand Teton, this one requires you to take the Aerial Tram from Teton Village all the way to the summit of Rendezvous Mountain. Thanks to the tram, you cut out about 4,139 feet of the vertical rock face.
You start by following Granite Creek up through the canyon, among dense forests, before opening out into lush fields that bloom with wildflowers in the summer. Once you're in Upper Granite Canyon, you'll be able to soak up the views of the sweeping valley down below and the surrounding peaks.
From here, it's onwards to Marion Lake itself. The way there means tackling a few steep elevation gains across difficult terrain — some fairly difficult hiking — before the final ascent to the lake itself.
There won't be many other people around; it's very much out of the way, which is why it's our top pick for the best off the beaten track hike in Grand Teton.
Wildlife such as marmots and pikas can be spotted along the shore of this spectacular lake. It's a veritable Alpine oasis. Stick around for a minute, enjoy a well-deserved packed lunch, and head back to where it all began.
Length: 21 km
Duration: 10 hours
Difficulty: Hard
Trailhead: Jackson Hole Aerial Tram in Teton Village (43°35'14.9″N 110°49'40.1″W)
By now, you've pretty much got all the information you'll need to have an awesome time hiking in Grand Teton. You know what to expect, how to keep yourself safe on the trail, and you now have a whole load of incredible hiking trails to inspire your feet to greatness.
The next step is naturally to decide where to stay in Grand Teton National Park. Or near enough, at least. There are a fair few places to choose from, and each will give you a different experience.
First up, there's the obvious option, which is to stay in Jackson Hole. Situated to the south of the park, this small area in Wyoming has a lot on offer: a ton of places to stay, eat and drink. And a lot of entertainment, too! It even has its own airport.
There's also Teton Village. Known for its ski resort — and many, many ski slopes — this small village is a popular spot for skiers (duh), but can easily accommodate hikers. Accommodation ain't cheap, though.
If you prefer bigger cities, look into Idaho Falls. It has everything you could want from one: plenty of lodgings, eateries and entertainment. It's a two-hour drive from the park, which is fine if you're only looking for day hikes.
However, if you really want to be where all the action is, how about in the park itself? You've got ranches in the south, cabins, and lodges all around, from Jenny Lake to Signal Mountain.
You'll also find plenty of campgrounds in Grand Teton. Backcountry or wild camping is possible, but there are fees to consider, and other requirements like the bear-proof food canister.
This is an excellent space for couples! Set just outside Grand Teton National Park in the small town of Driggs, it's also a fantastic option for budget travelers. The interiors are modern with plenty of room for your things, and the house lets in a lot of light. There are also some great restaurants and bars right on your doorstep.
Best Cabin in Grand Teton National Park – Obsidian Road
This stunning cabin really goes above and beyond! The gorgeous interiors make use of the log structure while including modern touches that give the property a luxurious finish. There is a large window in the living room where you can admire views towards the Tetons. The exterior is surrounded by pine trees, giving you a peaceful atmosphere to wake up to every morning.
Best Hotel Near Grand Teton National Park – Rustic Inn Creekside
There aren't many hotels in Grand Teton National Park, but Rustic Inn Creekside is super close and it will give you the finest resort experience! This four-star accommodation comes not just with a free breakfast every morning, but also snow sports and cycle hire. Bedrooms are stylish and spacious, with walk-in showers and modern amenities.
You're probably very keen to get out there after seeing all the amazing hikes in Grand Teton, but before you jump straight to it, you should look into what to take on your hiking trip.
You don't have to make it a big deal, but you do need to make sure you have all the essentials sorted out.
Wearing the wrong shoes, for example, might result in painful blisters that'll ruin your hikes, so be sure to opt for solid hiking footwear with a good grip. Those of you attempting climbs in winter (or late fall) may need crampons and hiking poles, too.
Plan for the weather conditions you're expecting, and always opt for layers. In the summer, a sun hat and sunscreen are very much needed, but in the winter months, you'll need hats and gloves — especially at higher altitudes.
Safety is something you'll want to think about when packing, so consider bringing along a first aid kit and a compass or GPS device. Guarantee access to clean drinking water on the trail with a filter water bottle. It helps you stay hydrated, and you get to help reduce plastic waste!
Here's a handy summary so you can make sure you're fully ready:
Don't Forget Your Grand Teton National Park Travel Insurance
World Nomads' mission is to support and encourage travellers to explore their boundaries. They offer simple & flexible travel insurance, and safety advice to help you travel confidently.
They've been doing it since 2002 – protecting, connecting, and inspiring independent travellers just like you.
Get a quote below or read our in-depth review!
World Nomads provides travel insurance for travelers in over 100 countries. As an affiliate, we receive a fee when you get a quote from World Nomads using this link. We do not represent World Nomads. This is information only and not a recommendation to buy travel insurance.
---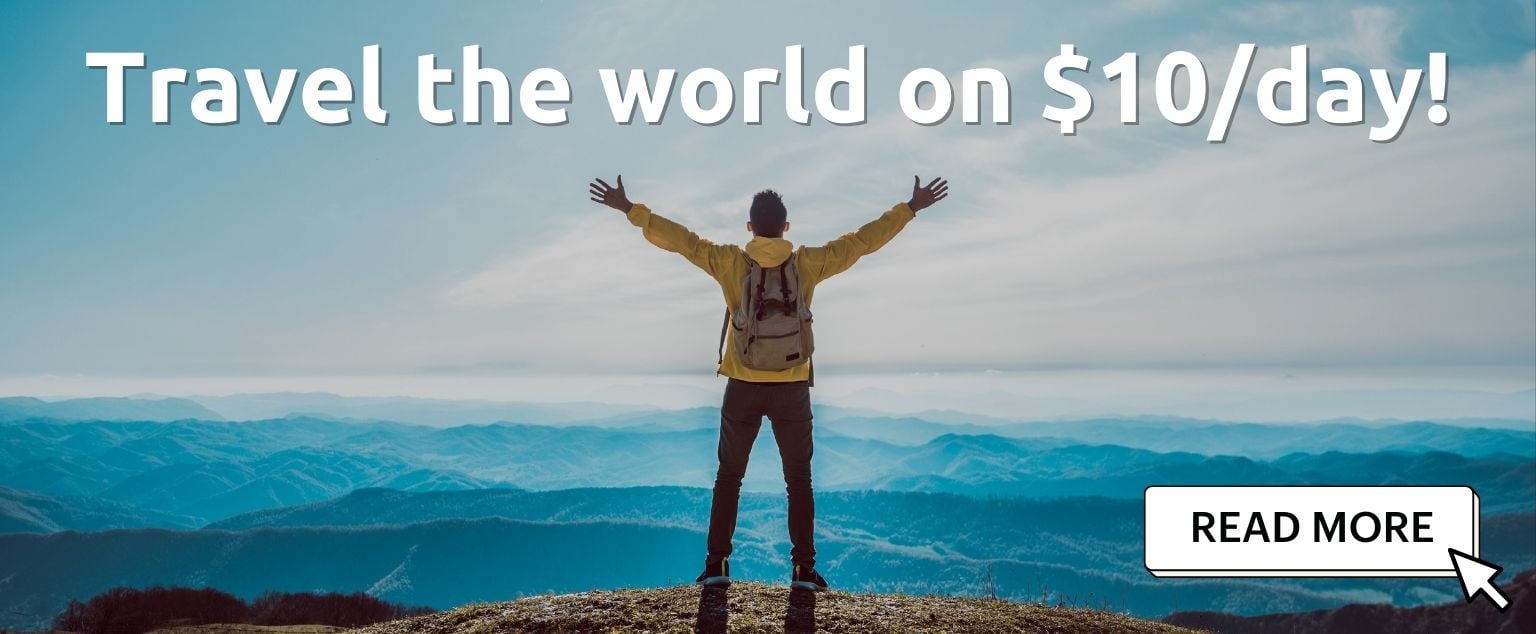 And for transparency's sake, please know that some of the links in our content are affiliate links. That means that if you book your accommodation, buy your gear, or sort your insurance through our link, we earn a small commission (at no extra cost to you). That said, we only link to the gear we trust and never recommend services we don't believe are up to scratch. Again, thank you!