From its incredible old architecture and towering skyscrapers to frenetic street culture and delicious food, Manila is a modern marvel that should be seen at least once. More like 16 cities in one, this world-class megalopolis is all sorts of madness and mayhem.
Being a big city, the capital of the Philippines isn't always a bed of roses. In fact, it's well documented for its slums, around a quarter of the population live in poverty and crime is never too far away.
That said, people still visit Manila, and so should you. We have created a pretty epic insider's guide that is packed full of all the information and handy tips you'll need for staying safe in Manila. We'll help you navigate Manila with a lot of insider knowledge that'll have you tackling it like a seasoned pro.
We have literally everything you need to know about the safety of Manila. We're talking about public transport, how not to get a taxi, what kind of healthcare you can expect in the city, tips for solo female travellers in Manila – and a ton of other stuff. So are you ready? Let's go!

Unlock Our GREATEST Travel Secrets!
Sign up for our newsletter and get the best travel tips delivered right to your inbox.
How Safe is Manila? (Our take)
Let's stress that Manila is a huge city. It encompasses the area of several cities. In all this huge space, of course, there are some pretty awesome things to see in Manila. But with such a huge population, there are some social issues too, such as poverty.
Travellers there can face some tricky and sometimes dangerous situations. For example, things like petty crime and carjackings aren't uncommon.
Whilst the city does have a bit of reputation as one of the most dangerous in Southeast Asia, the likelihood of something actually physically bad happening to you is quite low. In fact, even with the terrorist attacks in recent years.
Not only that, but there are also traffic-clogged streets and high levels of pollution.
In Manila, what you need to do – for the most part – is simply use your common sense and travel smart. There are areas with higher crime than others, and certain neighbourhoods you probably shouldn't wander around at night. So let's get down to it!
There is no such thing as a perfect safety guide, and this article is no different. The question of "Is Manila Safe?" will ALWAYS have a different answer depending on the parties involved. But this article is written for savvy travellers from the perspective of savvy travellers.
The information present in this safety guide was accurate at the time of writing, however, the world is a changeable place, now more than ever. Between the pandemic, ever-worsening cultural division, and a click-hungry media, it can be hard to maintain what is truth and what is sensationalism.
Here, you will find safety knowledge and advice for travelling Manila. It won't be down to the wire cutting edge info on the most current events, but it is layered in the expertise of veteran travellers. If you use our guide, do your own research, and practise common sense, you will have a safe trip to Manila.
If you see any outdated information in this guide, we would really appreciate it if you could reach out in the comments below. We strive to provide the most relevant travel information on the web and always appreciate input from our readers (nicely, please!). Otherwise, thanks for your ear and stay safe!
It's a wild world out there. But it's pretty damn special too. 🙂
Is Manila Safe to Visit Right Now?
We're not going to lie: there is a high level of violent crime in Manila. However, tourists aren't usually targeted.
In case you were wondering, criminal gangs, do play their part in the country, and that's still the case in Manila.
This hasn't deterred tourists from visiting the Philippines as a whole and if visitor numbers are anything to go by, it seems that Manila is safe to visit, at least for tourists. A lot of people visit and have no trouble at all.
The Philippines as a whole is undergoing a time of change. Especially with the heavy-handed President Rodrigo Duterte in power.
The Philippine Bureau of Immigration has "specifically warned foreign nationals against participating in public protests and political rallies" – so follow their advice.
Also, there has been an increase in kidnappings. Not in Manila, but because of that (and other reasons) there is currently "a state of emergency on account of lawless violence."
Away from people, there's nature. Between June and November, the Philippines is hit by approximately 20 typhoons per year. If you're staying in a nice concrete building, you should be totally fine. But it could definitely affect your travel plans around the city, roads could flood, and shops will probably be shut. Stock up on food and monitor what's going on with the news.
At the end of the day, don't let all that put you off. It's safe to visit Manila right now – just be careful and be aware of the potential dangers.
Safest Places in Manila
When choosing where you'll be staying in Manila, a bit of research and caution is essential. You don't want to end up in a sketchy area and ruin your trip. To help you out, we've listed the safest areas to visit in Manila below.
Makati
Makati is a large district located in central Manila. It is our number one choice for the best neighbourhood to stay in Manila if you're visiting for the first time because it is clean and safe, and it is packed with excellent things to see and do if you have a few days in Manila.
The city's high-end business district, Makati is an affluent area that is packed with delicious restaurants, high-quality shops, vivacious nightlife and historical landmarks. It is an area of the city that will cater to travellers of all styles because it has so many varied activities and attractions.
Quezon City
Located north-east of the city centre, Quezon City is one of the coolest places to stay in Manila thanks to its hip and trendy edge and youthful creativity. It offers a myriad of fashion boutiques, cat cafes, restaurants, clubs and beyond!
This up and coming area is the best neighbourhood in Manila to stay in for foodies as well. It is home to Maginhawa Street, one of the most famous food streets in the Philippines, which is lined with an excellent selection of shops and stalls that serve delicious and cheap eats from around the world. From pizza and pasta to seafood, noodles and more, Quezon City is one of Manila's best neighbourhoods to tease your taste buds and satisfy your appetite.
Intramuros
Intramuros is a small neighbourhood situated in central Manila. It is one of the oldest parts of the city and is surrounded by the 16th-century walls built by the Spaniards during their occupation of Manila. Steeped in history, Intramuros is the best area in Manila to stay in for history buffs and culture vultures.
This historic neighborhood also wins our vote for where to stay in Manila for families, since it's one of the safer areas in Manila. Not only is Intramuros packed with historical landmarks and tourist attractions, but it has lush parks, winding streets and plenty of restaurants and shops to experience and explore.
Places to avoid in Manila
Unfortunately, not all places in Manila are safe. You need to be careful and aware of your surroundings pretty much anywhere you go in the world, and the same goes for visiting Manila. To help you have a safe trip, we've listed the areas you need to be more careful of below:
Tondo – Tondo is a densely populated slum in Manila. Chances are, you won't end up here anyway since there's not much to see, but it's still smart to be aware of this area.
Smokey Mountain – Smokey Mountain is basically no-go – unless you're working with a charity. This genuinely poverty-stricken area (a former landfill site) is full of desperate people.
ANY dark corner or street – especially after dark, we'd recommend staying inside or only walking around in a big group. Anything that looks sketchy, avoid completely. Trust your gut here.
It's important to know that Manila isn't the safest place, so a bit of caution and research before you start your travels will go a long way. If you want to increase your safety during your stay, read on for our insider travel tips. Stick to those and you won't have a single issue in Manila.
Manila Travel Insurance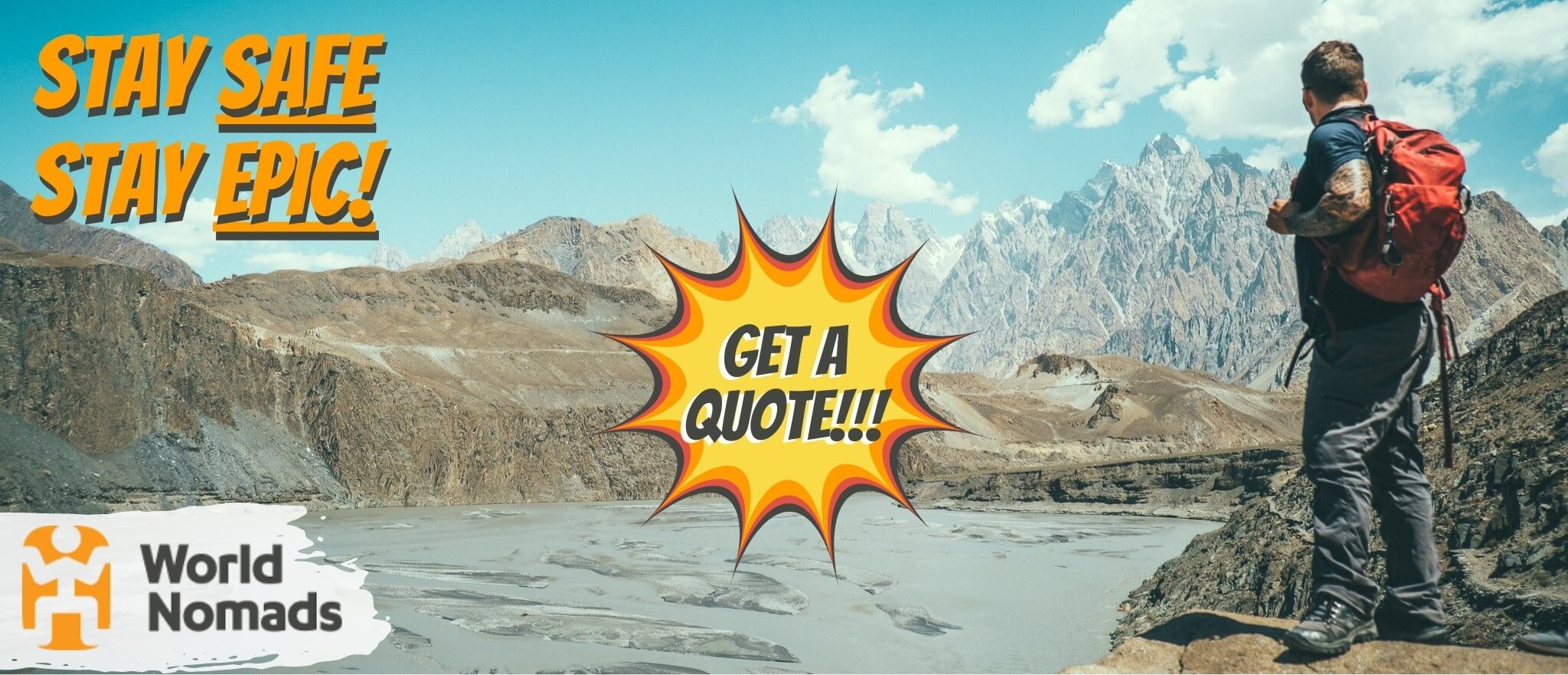 World Nomads' mission is to support and encourage travellers to explore their boundaries. They offer simple & flexible travel insurance, and safety advice to help you travel confidently.
They've been doing it since 2002 – protecting, connecting, and inspiring independent travellers just like you.
Get a quote below or read our in-depth review!
19 Top Safety Tips for Traveling to Manila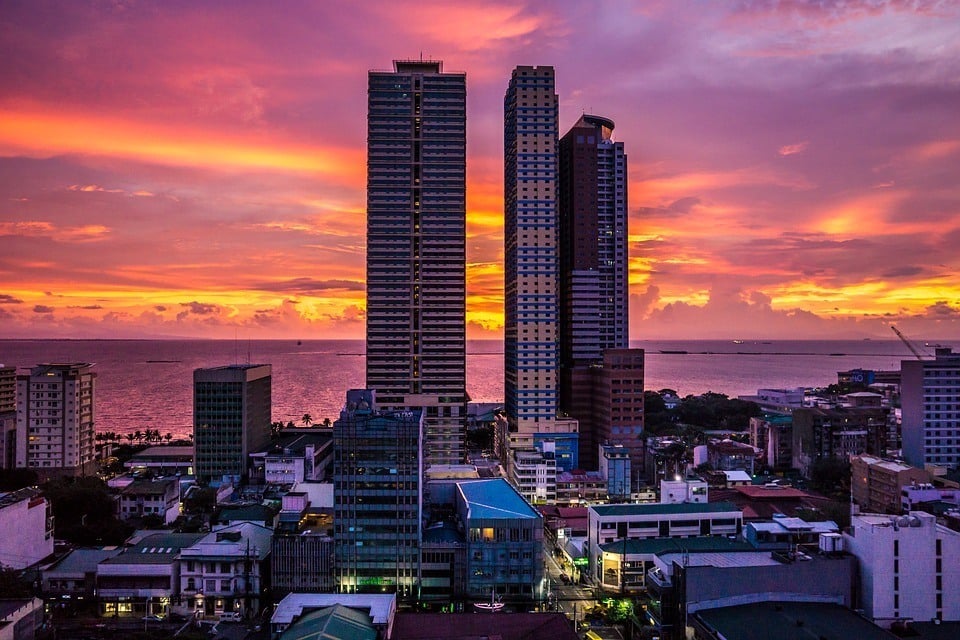 Manila is a big place, and wandering around like a lost tourist could get you into a spot of trouble. We've got together some of our top safety tips for travelling to Manila so that you can truly get the best out of your trip to this frenetic and colourful capital city…
Be on your guard at night – especially wandering around by yourself. Avoid shady characters and unlit roads.
Be careful of traffic – not only will it take you a long time to get around, but it can be dangerous – keep your wits about you!
Keep your belongings close to you – on the MRT and even if you're out drinking, pickpockets will likely target you. Wear a money belt to hide your cash.
No matter who you are, keep an eye on your food and drink – spiking, and subsequent robbing, isn't unheard of.
Beware of friendly strangers – most likely people who approach you in a city won't have friendly intentions. Be polite though.
Taxis can be a headache – there are issues, but we've got a whole section on that coming up!
NO DRUGS – don't bother. Philippines prisons aren't nice, penalties are very severe.
Carry a copy of your passport with you – you have to show this if asked and a copy is totally fine.
Don't look flashy – anything that makes you stand out as a rich person will definitely single you out as a target to thieves.
Try to blend in – a big backpacking backpack, hiking trainers, activewear… all that stuff may make you a target for petty crime, too.
Watch your luggage at the airport/hotel lobby – it can go missing, so keep it close!
Use a money belt – any area of Manila, you can still be a victim of petty crime (we've got a great recommendation for you below!)
Be very careful of moneychangers – particularly on A Mabini Street in Ermita. Sketchy, tricksy, shortchanging kinda place.
Keep aware of your surroundings at ATMs – you never know who saw you took out all that cash -be discreet.
Watch out for political developments – keep an eye on the news and follow government advice.
Avoid protests, demonstrations, etc. – it's not a good idea; even the Philippine government says not to.
Don't underestimate typhoons – these can literally shut down Manila. Watch the news, stock up on food, stay inside.
Know what to do in the event of an earthquake – read up. It's better being prepared a little rather than not at all.
If you have respiratory disease (e.g. asthma) protect against air pollution – air quality can be seriously bad in Manila; wear a mask.
That may seem like a lot to think about, but trust us: you're going to need these travel tips in Manila to stay safe. Chances are you'll be totally fine, however, make sure you travel smart.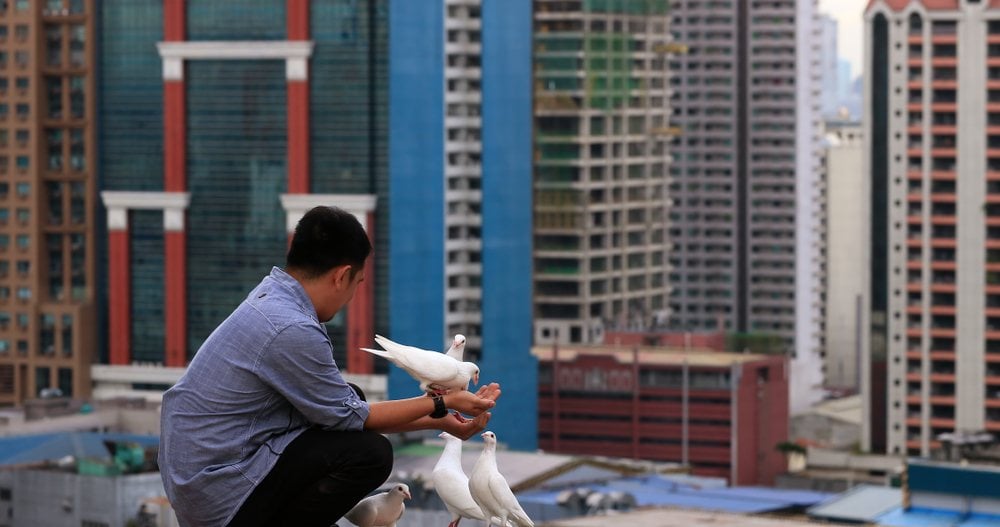 There are a lot of benefits to solo travel. Cue overcoming challenges and growing as a person, which is all pretty rewarding stuff.
Then again, it's not always amazing – sometimes it can be pretty dull. In a city (especially one like Manila), you can feel even more isolated and overwhelmed. With that in mind, we've got a few pointers for solo travel in Manila to help your trip go super smoothly.
Book a decent hostel in Manila. We'd say don't opt for ultra-budget to make sure you've got a nice stay. Go a cut above and stay somewhere that's nice to return to after a day of exploring the frantic hustle and bustle of Manila.
Research. No good staying at a nice hostel that's totally boring if that sort of thing is going to drive you insane. Read reviews and find the hostel that is going to suit you best.
Ask the locals. People in the Philippines are pretty friendly so finding someone to hang out with shouldn't be too tricky. Even just asking people their recommendations on what to see in the city.
Make friends with people staying at your hostel. This is done as much as by simply chatting to them in the common areas, or even getting talking to them on a walking tour organised by the hostel.
Consider taking private transport. You might think you're saving money by getting public transport, but honestly private transport (i.e. a taxi) isn't much more than public transport.
Cool yourself down. Manila is a pretty hot place. If you're by yourself it's perfectly fine just to duck into a shopping mall for a bit of aircon.
Try to blend in a bit whilst you're doing that though. Going around looking like you're on some sort of urban trek isn't a good look, so take a look at what the locals are wearing and dress down a little.
If you need a bit of respite from the busy bustle of the city head to Rizal Park along Manila Bay Walk. This is a huge green space where you can watch the sunset, enjoy dinner, simply stroll around and do some people watching.
Make sure you carry around small denominations. Lots of places in Manila are cash-only and won't appreciate you coming in with your big wads of big bills. Plus the chance of you being shortchanged if you have only large denomination bills is also more likely.
Protect yourself from the sun and the heat. A hat, keep hydrated, sunscreen – it's a deceivingly sweaty city. Even if it's cloudy you can still get burned, people!
Get yourself a sim card with data and keep in touch with people back home. Obviously having a sim card with data will help you with maps and stuff like that, but having a sim also means being able to chat with your friends and family.
Don't feel like you need to do everything. That is the best way to get burn-out. Go at your own pace. Have rest days if you don't feel like sightseeing and go chill at a cafe, or bum around a shopping mall.
Going it alone in Manila is obviously not going to be the easiest thing to do in the world. Follow our tips and make sure that you give yourself a good grounding for exploring the city: nice hostel, people to chat with, common sense, taking it easy. You'll soon be loving it.
Is Manila safe for solo female travellers?
Manila is a stop off for many solo travellers who are backpacking the Philippines. As a solo female traveller to Manila, you might be pushing yourself outside your comfort zone. Why? Because Manila is a busy city and – especially if you're not used to travelling by yourself – you could quickly feel overwhelmed by your new, very frenetic surroundings.
Luckily, we've got some safety tips for solo female travellers in Manila, so you're all good!
First things first: accommodation. The hostel scene in Manila is newer than in places like Bangkok, so don't expect a lot of choices. Still, it pays to research. So make sure you book yourself into somewhere that's going to make you, as a solo female traveller, feel comfortable.
Research. Try to find a hostel or accommodation, that's 1) easy to get to from a main road, that's 2) a few minutes' (at most) from a public transport stop and which is 3) near eateries and cafes.
A lot of hostels in the Makati City area will have free group tours. This is a simple, stress-free way to see the city and make friends with fellow travellers.
Feel free to also hire your own guide. If you don't want to go on a group tour, that's fine. Make sure, however, that someone can vouch for them, that they come highly recommended, and that you can trust them.
Hit up online groups for solo female travellers. Tips and hints on solo travel for females on pages like the Facebook group Girls Love Travel are endless, plus you'll find large female-only travel communities on Instagram if you search certain hashtags (e.g. #girlsabroad and #girlslovetravel). A good way to find people to meet up with, too.
Go out at night and enjoy the city, but this is probably best done with a group of people. Being in a group you'll all look out for each other and most likely steer clear of any trouble.
Be very careful with your drinks. We said this before, but we'll say it again: drink spiking happens. This is especially an issue for women.
When it comes to what to wear, you can pretty much wear what you like. However, if you don't want too much attention, it's probably better to dress on the conservative side. A good rule of thumb is to copy, as much as you can, what the local ladies are dressed like. It's probably the best way to go.
Tell someone what you're doing. Whether that's friends back home, your parents, your new dorm buddy, the staff at your hostel, you should let them know if you're heading out for the day by yourself. It's always better to not go completely off-grid when you're exploring alone.
Of course, it's all good to challenge yourself but don't let that "challenge" turn into a dodgy situation or outright danger. Top tip, if you don't feel comfortable and you really don't want to do something that everyone else seems to be doing, don't do it – think of your safety and know your limits.
Keep in mind our travel advice too: stay in the right area in Manila, make friends, and – if it's all too overwhelming – get yourself on a tour. Solo travel doesn't have to mean being uncomfortable and overwhelmed the whole time. It's your trip, so get on a tour for ease and learn stuff!
More on Safety in Manila
We've covered the main safety concerns already, but there are a few more things to know. Read on for more detailed information on how to have a safe trip to Manila.
Is Manila safe to travel for families?
Despite being considered "unsafe" by some, Manila is safe to travel for families.
It's definitely a unique place to take your family. Your children will get to experience a mix of cultures here, which is always pretty cool. People here are friendly, especially to children, and whilst it's not going to be the most easygoing place in the world, you're bound to have a good time here.
Often Manila works as a stop-off point for families that are heading off to different parts of the Philippines, which makes sense. That said, there are still a fair few child-friendly activities you can get involved with too.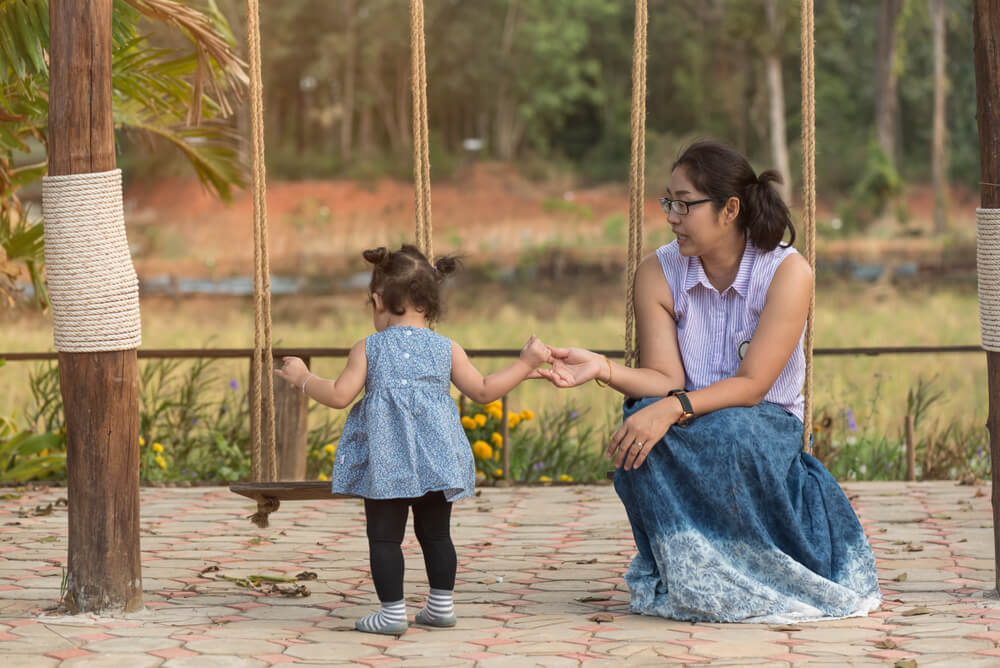 Rizal Park is a good place to head if you've got kids in tow. There are playgrounds and fountains and you'll find other local families enjoying the relative chill of this area, too.
There are a few considerations, however. One of these is the season, which is either dry or wet. From March to May, things get super hot with temperatures often hitting 40 degrees C. So you'll want to make sure everyone's covered up from the sun and hydrated.
Pollution is also a big problem in the Philippines, but especially in Manila. This may be a concern for those with small children, or if your little ones have respiratory problems.
There are plenty of family-friendly hotels with family rooms though, and you'll be able to get your hands on things like nappies and formula – stuff like that – pretty easily.
Whilst cool, Manila can be a little crazy. If you're dead-set on going, but you don't want to navigate the sometimes overwhelming city by yourself, consider getting a guide or a car complete with driver.
Is it safe to drive in Manila?
Traffic in Manila is mental and pretty horrendous, to say the least.
Driving around the city is not for the faint-hearted. Manila's roads are often clogged with traffic and locals have some pretty scary driving habits that you may not be used to.
We wouldn't particularly say it would be safe or even sensible to drive in Manila. For those who do want to rent a car, however, it can be a decent way to see sights outside the city centre which can't be reached by public transport.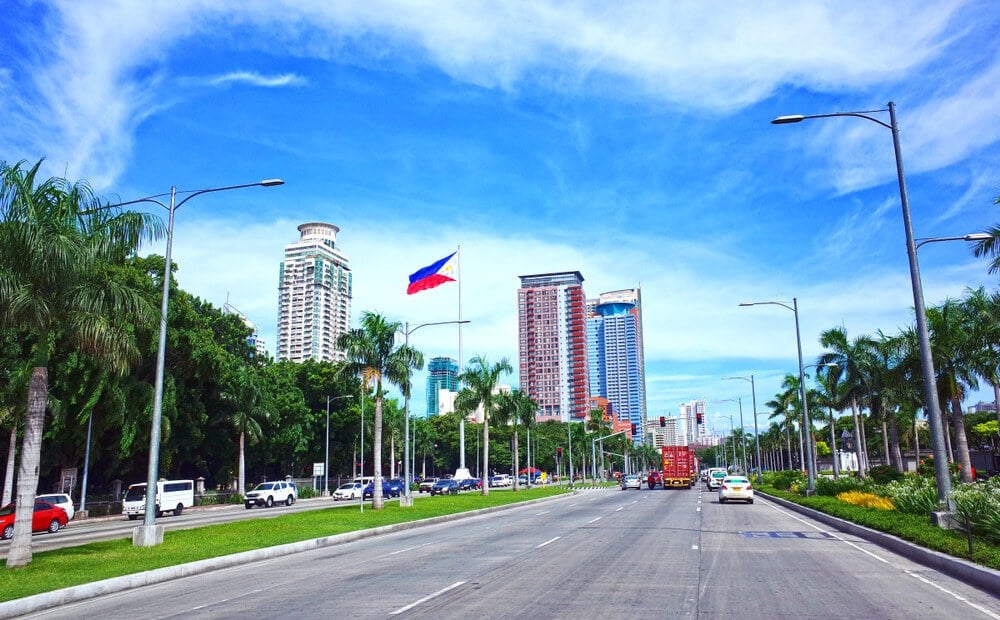 Another good option, especially if you're in a group, is to pay for a driver to take you around. You can negotiate with a driver to pay them for the day, or you could ask at your accommodation for recommendations.
To sum it up: driving in Manila isn't safe and we wouldn't recommend it at all. If you really want to, it can be done, but you should be a confident driver and definitely have some experience of driving in a developing country.
Is Uber safe in Manila?
There is no Uber in Manila. However, there is Grab, and it's safe. In fact, it's probably the best, safest and most convenient way to get around.
It works basically like Uber except the cars registered are actually licensed taxis. You won't language barriers, you can pay in-app, won't have to worry about negotiating prices, get to track your journey etc. All the benefits of cab-hailing apps.
Sleep safe! Choose your hotel, hostel or Airbnb ahead of time so you're not last-minute booking a less-secure place.
Read our Neighborhood Guide for our favorite accommodations in Manila by area.
Check out our Hostel Guide for the best budget options.
Are taxis safe in Manila?
Taxis in Manila are a bit sketchy. They don't have a great reputation – and we're talking even amongst residents of Manila themselves.
You'll have to watch out for a lot of things. One of these is something you'll notice as soon as see one: taxis in Manila are often run-down and a bit worse for wear (to say the least).
Often the drivers will "forget" to put the meter on, and end up overcharging you – sometimes as much as twice the amount it's supposed to be. They could also shortchange you, so it's super imperative that you have small denominations to avoid that.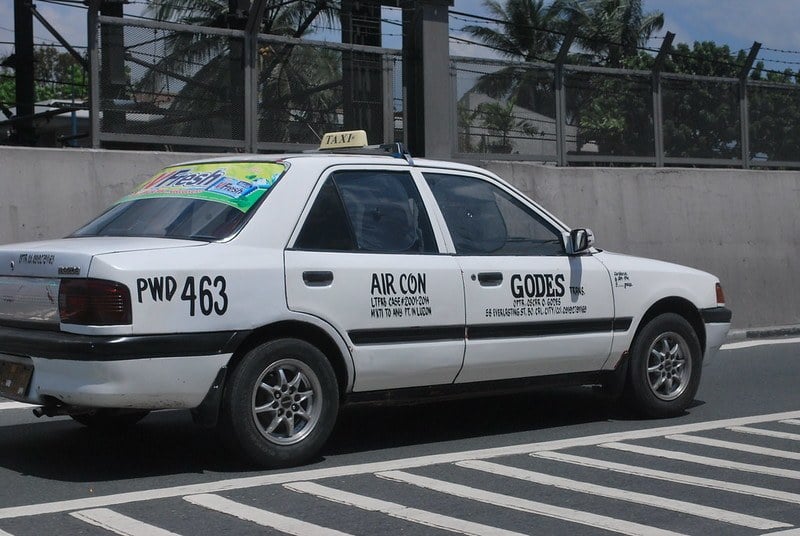 If you use them, insist politely that they put the meter on. If they tell you it's "broken" or suggest the fare is "up to you", just get out and find another taxi – it's not worth pushing your point and getting into an argument about it.
Watch out at the airport for taxis whose meters seem to be ticking over faster than they should be. This is a scam. From the airport, you might want to have transport pre-arranged with your accommodation. Otherwise, there's always those Grab Booths.
You'll know a taxi when you see one – it looks like a taxi. They're usually white with the company name and maybe something like "AIRCON" stencilled on the side in red, blue or green, for example. Some are yellow.
To sum up, whilst taxis in Manila are safe they're just a bit tricky. We'd recommend Grab, instead.
Is public transportation in Manila safe?
Manila comes complete, as all major capital cities do, with a selection of public transport on offer. These different options cover the vast 1,475 square kilometres of the city, taking you from the historical centre to hotels and attractions, making it easy to get to all the stops on your Manila itinerary.
First off: buses. Local buses are pretty badly run-down (in some cases) but can be quite handy to get around the city.
A decent-ish alternative to the ever-busy MRT. They're pretty cheap and it's not likely that you're going to get overly confused; people speak pretty good English and drivers can tell you where you need to get of.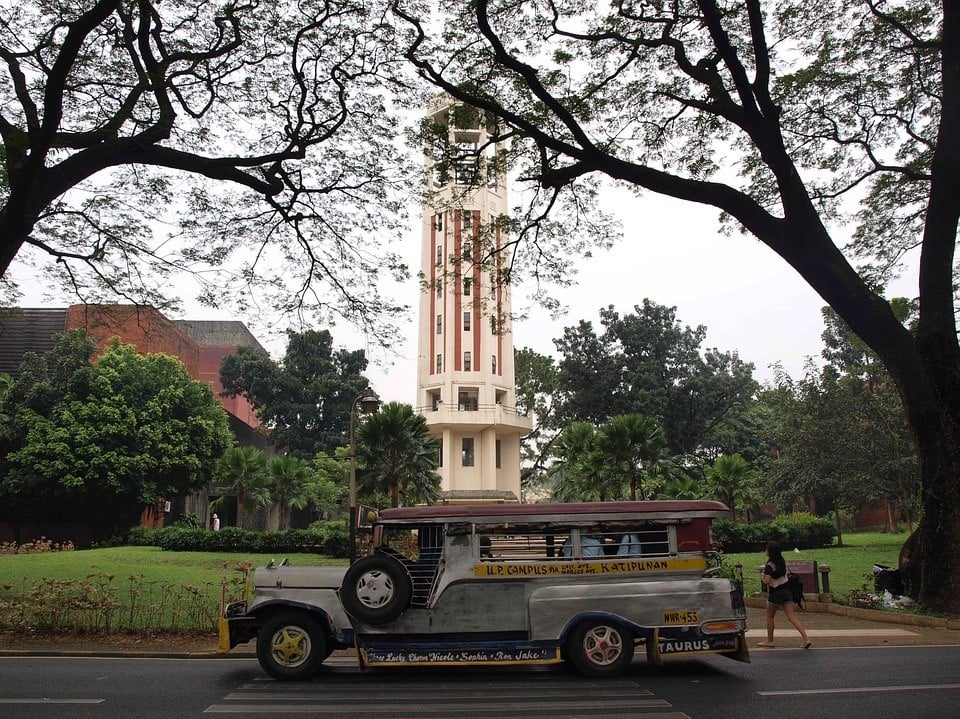 Some bus routes are going to be better for you as a tourist than others. For example, there's one route that links Makati and The Fort every ten minutes, which is handy. Some are even air-conned (yes, that means some aren't!).
Next: jeepneys. These colourful contraptions are the iconic, customised and brightly decorated public buses that traverse Manila. They're called jeepneys because they were originally made out of US military vehicles (i.e. Jeeps) following the Second World War. You should use them at least once just for the experience, but be aware that they're not really comfortable.
Then there's the MRT and the LRT, both of which are, sadly, not very user-friendly. If you can get to grips with either system or want to use them, you can by all means. However, it's not something that's going to be fun to use.
Public transport in Manila is safe, generally, but you should always keep your belongings close to you, especially when public transport, like the MRT, is at its busiest.
Is the food in Manila safe?
The Philippines has a ton of amazing food – and it goes without saying that you can find a whole lot of that in Manila. From Chinese influenced fish balls (bola-bola) and . deep-fried quails eggs (quek-quek) to food courts full of choice, there's a lot on the food scene here.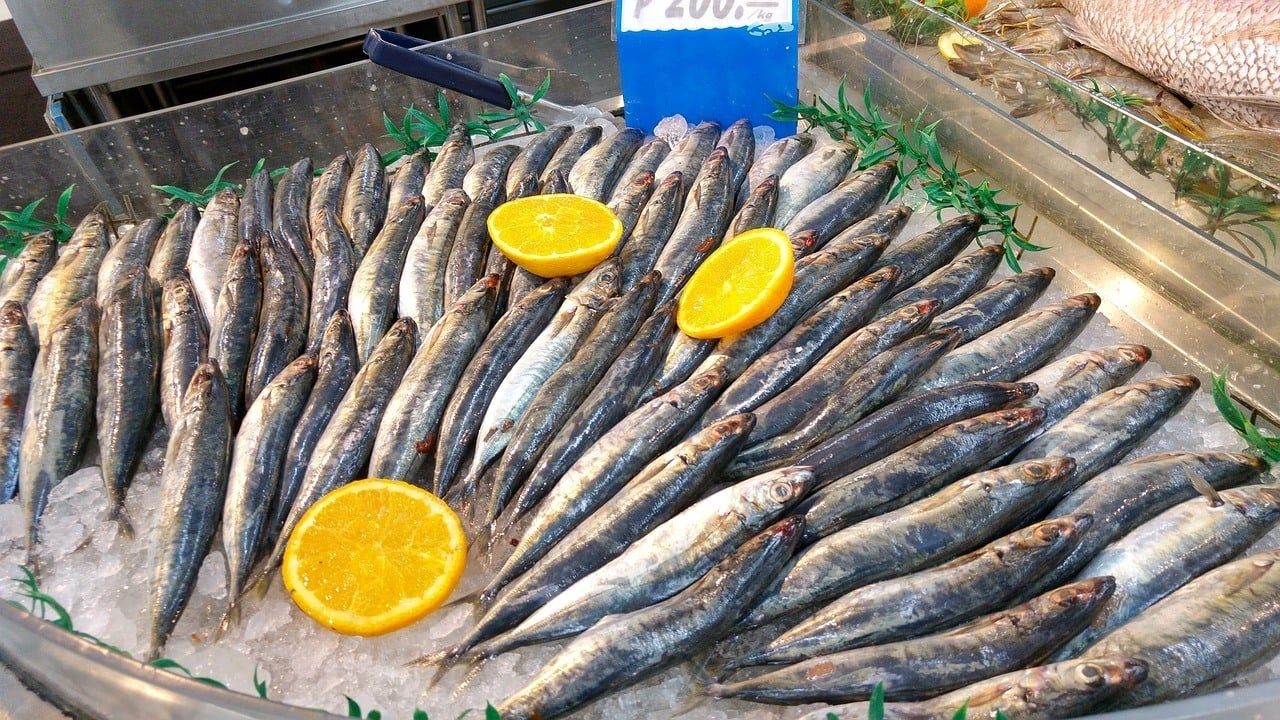 But there's other stuff that gives Filipino food a different kind of reputation. Balut for instance; a quick google image search on that one will show you that maybe you won't want to eat that. But there's loads of nice stuff to try – here are the best ways to go about it!
Don't be afraid of street food. It's the best way to get to grips with the city's culinary scene. However, it's sensible to take yourself a street food vendor or food stall that seems to have a bit of a queue going on – especially if it's with locals.
Opt for stuff that's been flash-fried on a super-high heat, or deep-fried. The high temperatures obliterate germs so stay on the safe side. On the same point, avoid uncovered, pre-cooked stuff that looks like it's been sitting around all day.
Head to the trendy neighbourhood of Poblacion. Here, you'll find the newest developments in the city's food scene. There are tons of hip joints around here, interesting restaurants and local lifestyles to soak up.
Be careful with seafood. The best way to eat seafood, obviously, is fresh. The Seaside Market has a ton of very very fresh sea-to-plate sort of places where you can enjoy tasty seafood.
If you're hankering for a hamburger, make a beeline for Jollibee. This is a homegrown, Filipino establishment of fast food with everything from burgers to fried chicken. And it's honestly it's so good, way better than McDonald's. Try it out!
Another thing to sample is a boodle feast. What is that? This is a totally Filipino experience, whereby a table is piled high with a whole lot of different foods to try out, all laid out on banana leaves.
Go easy. There's a whole mix of food on offer in Manila, from local stuff and aforementioned fast food to Chinese and Indian cuisine. Mixing everything together so much, and overeating is probably not going to be good for you.
Wash your hands! Manila's urban sprawl can leave you with some pretty grubby hands, so get some soap (or hand sanitiser) on them before you tuck into stuff – especially if it's something you eat with your actual fingers.
There you have it. Dining in the Philippines is exciting, and Manila itself is fast becoming a place where you can not only tuck into traditional but also trendy food, and we'd say it's safe to do so. You shouldn't be scared to eat somewhere that looks a bit rough and ready – many people do!
Can you drink the water in Manila?
Water in Manila is probably not best drunk if you're a traveller there. It's not safe to drink for tourists.
Locals drink it, of course, but you? You'll probably get a stomach bug.
Avoid it and opt for bottled water (sorry, Earth). If you're staying in a hotel that has filtered water, bring a refillable bottle with you and some water purification tablets just in case, too. Read our in-depth review of the best travel water bottles here if you decide to do so.
Is Manila safe to live?
Manila is obviously a popular place to live for many people, which is why it's such a busy place. How safe you are in Manila will depend, quite a lot, on where you choose to actually live in the first place.
For example, the Central Business District is a popular place for foreigners to live and comes complete with a vibrant nightlife. But there's also Makati, with a lot of Western-style accommodation and businesses in the area you'll feel right at home; just a few pickpockets here and there. Malls are ten a penny.
These kinds of areas are more expensive than the usual sort of Southeast Asian accommodation in places like Saigon or Bangkok. These pockets of living space are like living in a developed country, as opposed to other places in the city.
To up your safety levels (and levels of detachment from the place you're actually living in) you could even choose to live in a gated community – though it comes at a cost.
Another thing to think about is pollution. This can literally affect your health. You may scoff at the idea, but you may want to think about wearing a facemask if you venture outside on particularly smoggy days.
All the safety stuff we mentioned already like petty crime as much as typhoons, you'll need to take this into account perhaps more since you'll be living there long term.
But generally, Manila is safe to live in. Obviously, it depends where you choose to live, and to some degree how much you pay, but still you'll have all that the capital offers: nightclubs, big hotels, shiny business districts, malls, boutiques, fashion stores, bars, restaurants, parks.
The Future of the SIM Card is HERE!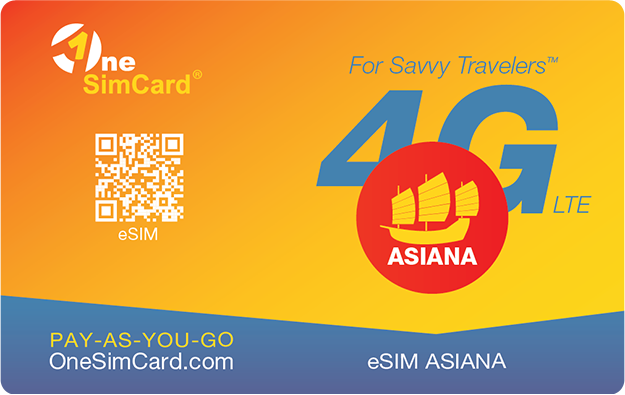 A new country, a new contract, a new piece of plastic – booooring. Instead, buy an eSIM!
An eSIM works just like an app: you buy it, you download it, and BOOM! You're connected. It's just that easy.
Is your phone eSIM ready? Read about how e-Sims work or click below to see one of the top eSIM providers on the market and ditch the plastic.
Buy an eSIM!
Is it safe to rent an Airbnb in Manila?
Renting an Airbnb in Manila is a great idea. And it's perfectly safe, as long as you read the reviews. Staying at an Airbnb during your trip will also open up new possibilities and options to experience the country.
The local hosts are known to take great care of their guests and give the absolute best recommendations of what to do and what to see. Local knowledge always goes a long way, so be sure to reach out to your hosts if you're unsure about how to fill up your Manila itinerary!
On top of that, you'll stay safe with the reliable Airbnb booking system. Both hosts and guests can rate each other which creates a very respectful and trustworthy interaction.
Is Manila LGBTQ+ friendly?
Luckily, Manila is known to be one of the most gay-friendly cities worldwide. The Philippines also ranks as the most gay-friendly country in Asia, so you've definitely got something to look forward to.
While you might get weird looks for showing public affection (which you normally won't see anyway), you won't have to face discrimination or violence. If you're going over the top however, rude comments can't be avoided. Stay culturally aware and respectful and you won't have an issue.
FAQ about Staying Safe in Manila
Here are some quick answers to common questions about safety in Manila.
So, is Manila Safe?
Yes, Manila can definitely be safe – if you stick to our travel tips and keep your eyes open for potential trouble.
We're not going to lie, Manila is mental. This city takes the top spot when it comes to the craziest Southeast Asian capital cities. The amount of poverty, skyscrapers, people, and actual other cities that make up this one super city… It's enough to leave you reeling and wondering if you should explore this huge city?
However, most of it comes down to knowing what you want to do and spending less time aimlessly wandering around like you might do in more compact, less intimidating cities around the world.
Then there's the whole "crime" thing. An easy way to not have any crime committed against you is exactly to spend less time wandering around aimlessly.
There's no end of stuff you can see and do in the capital of the Philippines. It's an interesting city, we can't fault that. How much you end up loving it depends on how much of an open mind you approach it.
Disclaimer: Safety conditions change all over the world on a daily basis. We do our best to advise but this info may already be out of date. Do your own research. Enjoy your travels!
---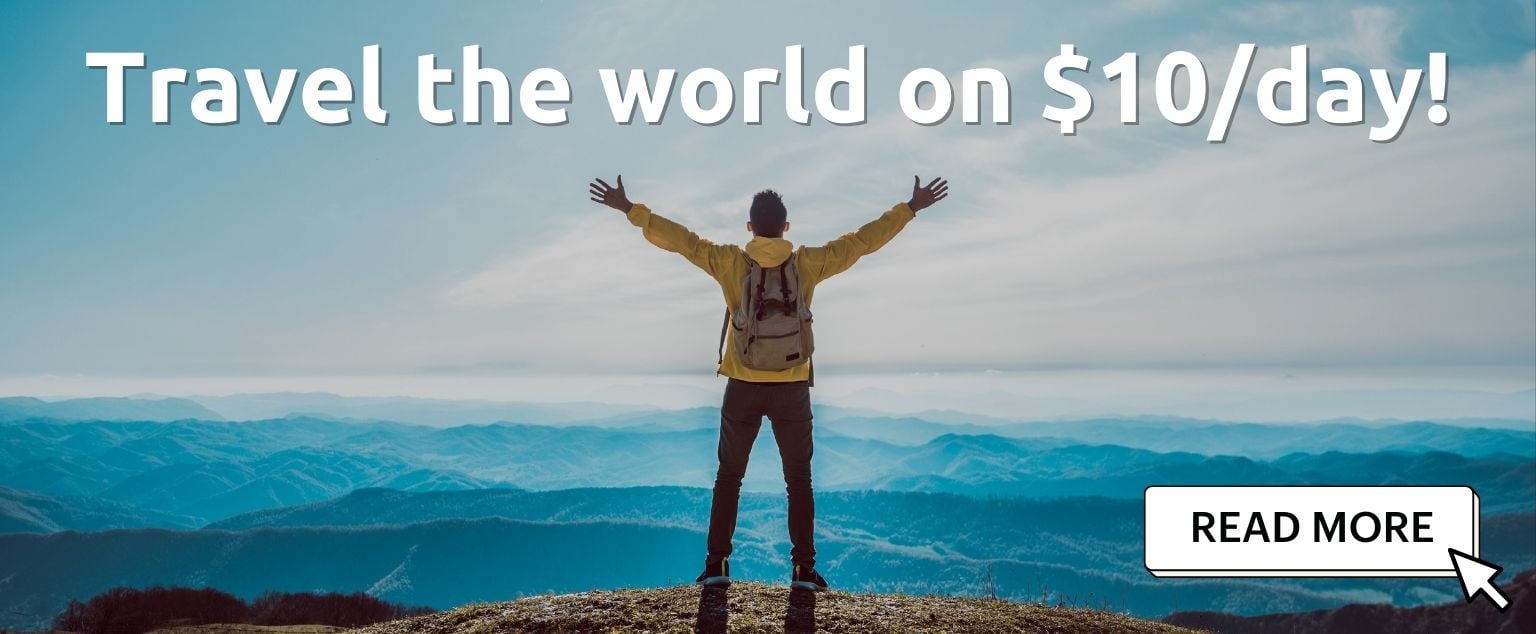 And for transparency's sake, please know that some of the links in our content are affiliate links. That means that if you book your accommodation, buy your gear, or sort your insurance through our link, we earn a small commission (at no extra cost to you). That said, we only link to the gear we trust and never recommend services we don't believe are up to scratch. Again, thank you!