To quite a lot of visitors, London IS England. Accordingly, some people land at Heathrow excited for their weekend break in London all fired up to visit the sites like Buckingham Palace, Trafalgar Square, Tower Bridge and Stonehenge…
So imagine their crushing disappointment when they realise that Stongenhe isn't in London at all. In fact, it's not really anywhere near London but is instead sat in a field up in Wiltshire.
Sadly, it seems the ancient people who once inhabited the isles of Britain didn't really have London's tourists in mind when they built this sacred site. Still, their selfishness need not be too big a hindrance as it is still possible to visit Stonehenge from London in one long day trip – if you really want to.
In this post, we will show you exactly how to visit Stonehenge from London in a daytrip.
What Is Stonehenge?
Stonehenge is a neolithic stone monument located in Wiltshire in the United Kingdom. It was erected during the bronze age around 5000 years ago. Whilst the exact meaning and function of Stonehenge remains something of a mystery, it appears to have borne a ritualistic significance to the "pagan" tribes who occupied the British Isles in pre-roman conquest times.
In another blog post, I once joked that Stonehenge was a "pointless pile of bricks" and was the kind of "monumentally shit monument that Pharaoh would have built had he lacked both imagination and an abundance of slave labour".
Whilst I have retracted that point of view and now embraced Stonehenge as a vital part of my cultural-spiritual identity, there is still some truth in those sentiments. In reality, Stonehenge isn't exactly as breath-taking an ancient wonder as the Colosseum or the Pyramids and other than look at the stones, there isn't much of anything to "do" once you get there.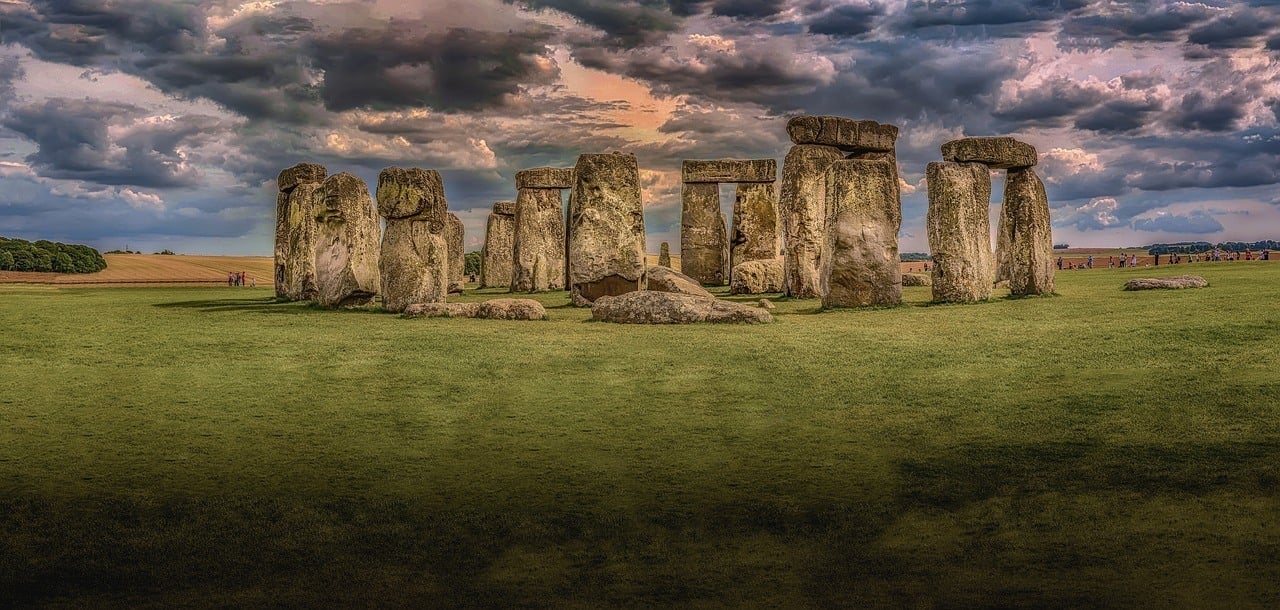 As such, unless you have some deep personal interest in Stonehenge or a free day on your hands, there may be better ways to spend your time in London. However, if you are looking to get out of London and spend some time exploring the wider UK, then a trip to Stonehenge en route to Bath or Oxford or elsewhere is a great idea!
If you can visit Stonehenge during the summer solstice, then that's a completely different matter altogether. The winter solstice as well as the Spring and Autumn Equinoxes are also great times to visit.
How Far is Stonehenge From London?
Stonehenge is a full 88 miles or 141km from London. Note that Stonehenge is much nearer to Bristol, Bath and Glastonbury and much easier reached from the Somerset region. If you are headed this way, then maybe try working Stonehenge into your trip that way – otherwise you will be doing a full 160 miles (240km) round trip to London and back.
If you are staying in central London, you also need to factor into how you will get to the relevant train or bus station to begin your journey.
FYI – You will be spending a lot of time outdoors during this trip so do bring a good rain jacket. In fact, do not visit the UK without one.
We will look at taking trips or side quests to Bristol, Bath & Glastonbury further in this post.
How To Visit Stonehenge From London
Still with me? Good. Now let's look at the 3 most common and sensible ways to get to Stonehenge from London. Note that I have not included the public bus option as it gets quite complex. I have also omitted "walking" and "hitchhiking" but you are free to try either.
Driving From London To Stonhenge
Driving to Stonehenge from London is possibly the simplest way to visit. The 88 mile drive takes about 2 hours each way on the motorway. Needless to say, traffic can sometimes be an issue especially in and around London and this can affect journey times.
There are plenty of hire car companies operating out of London and you will probably be able to get a vehicle for about £60 ($80) per day but remember that petrol may be additional £30 – £40.
There is a car-park near the Stonehenge visitors centre.
Catching The Train From London To Stonehenge
There is no direct train to Stonegenge, afterall, this isn't a 3rd rate antiquity site like Machu Picchu… Instead you will need to get the train from London Waterloo to the historic Cathedral city of Salisbury. Trains from London Waterloo to Salisbury take 90 – 120 minutes each way and the price varies drastically. As a rule though, British trains are not cheap, but you can make big savings if you book in advance and if you can be flexible about journey times.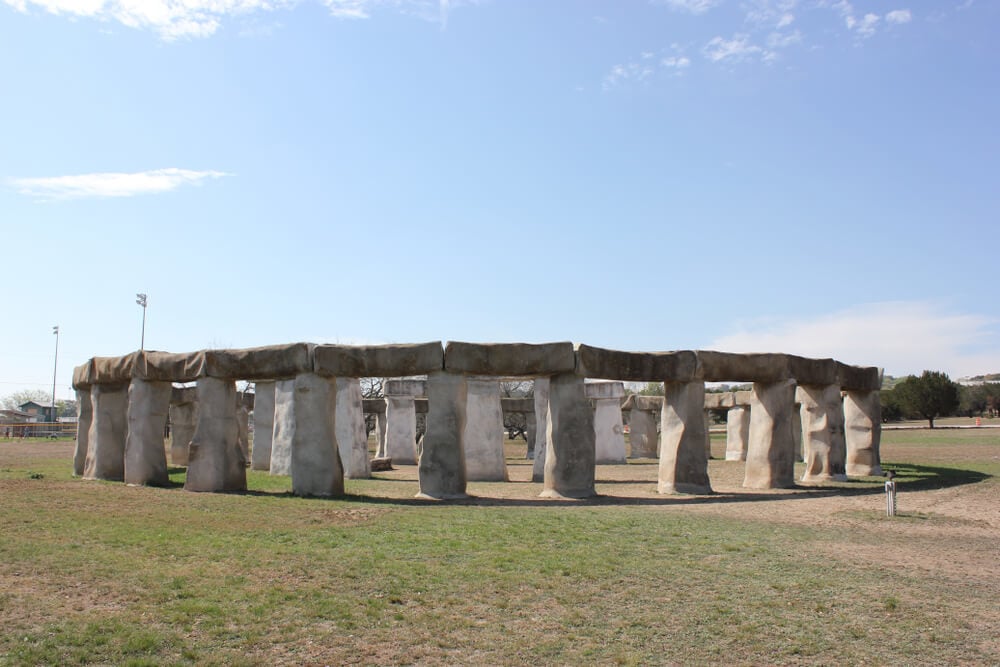 Whilst I have no direct experience of taking the bus from London to Salisbury, it may still be worth you checking both Megabus and National Express if you are on a budget.
From Salisbury, there is a shuttle bus which takes you to the site of Stonehenge. Salisbury itself is a nice little, ancient town to wander around in. Do ensure you leave time to visit the Cathedral and go for a few pints in an old pub.
If you have an abundance of time and energy, then why not climb up on Salisbury Hill?
Taking an Organised Tour From London To Stonhenge
There are also organised day tours running to Stonehenge from London. These generally entail a coachload of tourists leaving from somewhere in central London in the morning and returning in the evening.
Some tours also include preliminary stops at Salisbury, Bath & the Cotswolds Villages and you also get the Stonehenge entry fee and a tour guide thrown in.
Typically, they depart around 8.30am and return at 19.30 so it's a long, 13 hour day.
These London to Stonehenge day trip tours are not actually a bad bet, and can work out to be pretty cost-effective. Especially the sunrise ticket prices give you the most bang for your buck – if you're an early bird, of course!
Is This the Best Backpack EVER???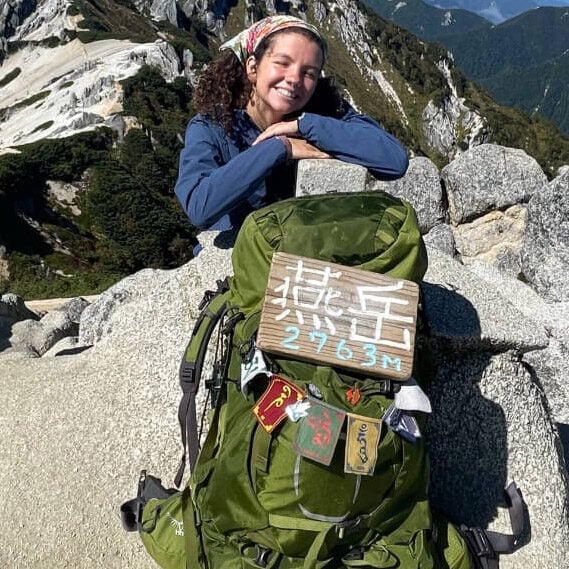 Overnight Visits To Stonehenge
As I have now shown you, it is very much possible to do Stonehenge as a daytrip from London and get back home again in time for supper. However, do you really want to spend 13 hours in transit? Do you think rushing around the idyllic English countryside as part of a hop-on hop-off package is truly the best way to experience it? The answer to both of these questions is no!
If you have the time, then by far the best thing you can do is take an overnight trip so you can take in a Stonehenge at a leisurely pace, as well as explore other parts of the UK.
Stonehenge From Salisbury
Salisbury is the nearest major city to Stongenge and there is a shuttle bus running to the site from the town centre.
Salisbury is an ancient English city and its Cathedral dates back to the 13th century and has a copy of the Magna Carta (the original English if not global bill of human rights which the current UK government effectively uses to wipe its arse with). The nearby Salisbury Hill on Salisbury plain was immortalised by Peter Gabriel and has become a byword for quintessential English countryside.
How to get there – To get to Salisbury, take the train from London Waterloo. You may also be able to find a National Express or Megabus running from London to Salibrury. You can use the shuttle bus to get to Stonehenge and back.
Stonehenge From Bath
The Spa Town of Bath is perhaps the finest example of Georgion architecture in the entire country and never fails to charm visitors. Highlights include the Royal Crescent, the 1000 year old cathedral and then the roman bath which lent the town its name (and its soap).
Bath is also a great city for a night on the tiles so makes an ideal spot for an overnight or weekend trip.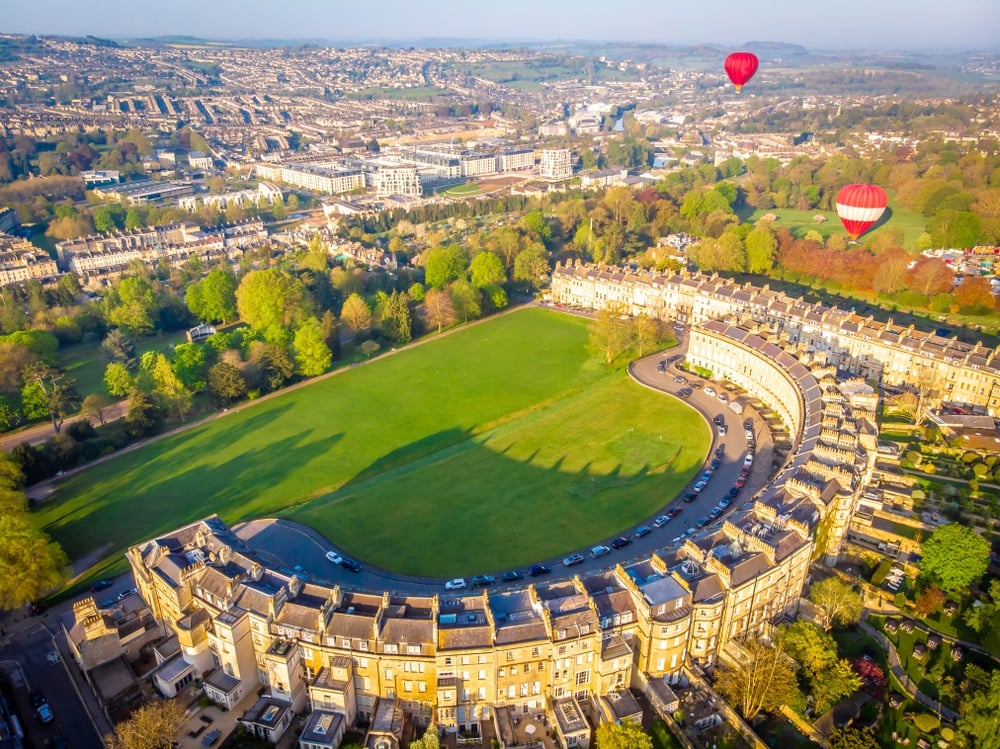 How to get there – Ok pay close attention as this is quite involved. Follow the steps for London to Salisbury and go and visit Stonehenge.
What you then need to do is get the shuffle bus back to Salisbury and catch the train towards Cardiff and get off at Bath Spa. It will take about 90 minutes.
Accommodation – This lovely one bed Airbnb in Bath is a perfect bolthole for a short stay in Bath.
Stonehenge From the Cotswolds
The Cotswolds are a number of pretty, old and seriously posh villages in the wider London area. The villages are an array of stone cottages, farmsteads, traditional pubs with the odd palace chucked in. The Cotswolds are home to plenty of the UK's rich and famous so who knows who you might run into there?
Some of the London to Stongenge day trips make a lunch stop at the Cotswolds. However, in order to really appreciate them you need to spend at least one night there and take in the ambiance.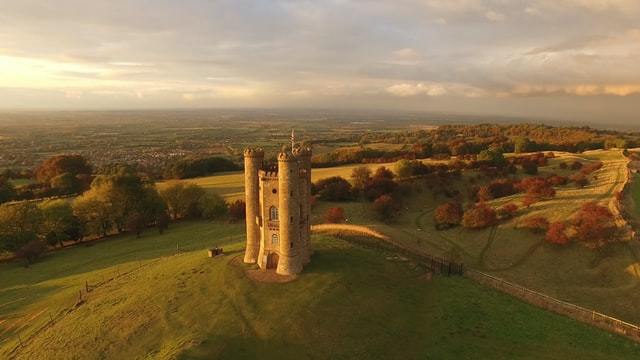 How to get there – This depends on which Cotswold village you want to stay in, and how happy you are to get a taxi some of the way.
Anyway, follow the steps for London to Salisbury and go and visit Stonehenge. From Salisbury, its a series of different bus changes in order to get to the Cotswolds so pay attention!
Take the X5 from Salisbury to Swindon, and then the 51 to Cirencester. That brings you to the Cotswold region so either jump in a cab to your chosen Cotswold accommodation, or take the bus to Elkstone.
Accommodation – Property in the Cotswold does not come cheap but this lovely renovated Cotswold Gem is a worthy splurge and just perfect for enjoying the Goodlife.
Stonehenge From Bristol
Bristol in Somerset is possibly my favorite UK city. It is the UK's happy-hippy, counterculture epicentre as well as being a charming and handsome harbour city. Staying in Bristol for a night or two is a smashing idea.
Bristol is the home of the legendary graffiti artist Bansky and there are plenty of originals scattered across the city. Another highlight, is taking a trip up to the Bristol Downs and admiring the Victorian Engineering marvel that is Clifton Suspension Bridge.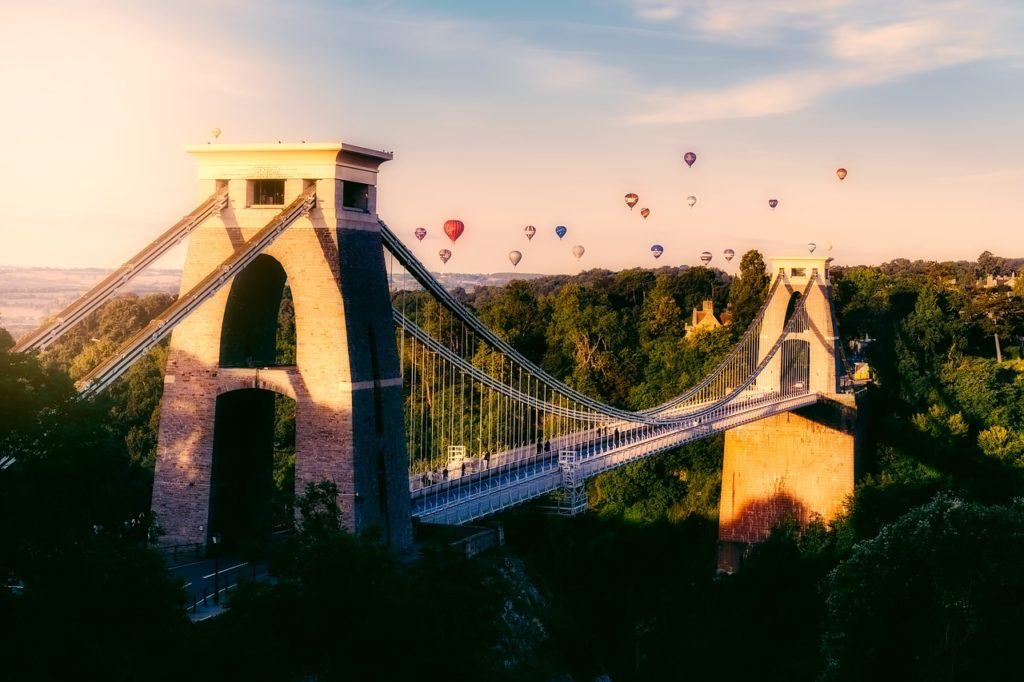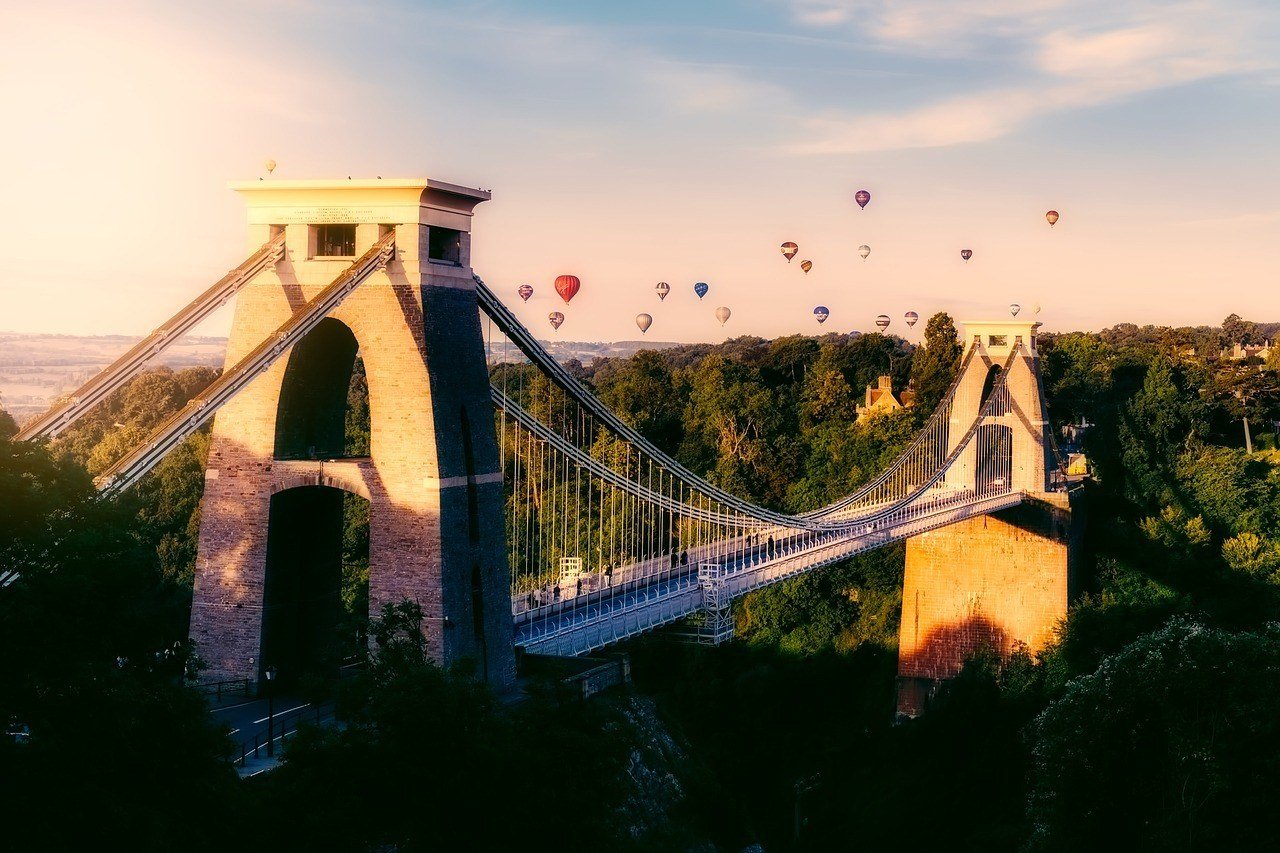 How to get there – Follow the steps for London to Salisbury and go and visit Stonehenge.
What you then need to do is get the shuffle bus back to Salisbury and catch the train towards Cardiff and get off at Bristol Temple Mead. It will take about 90 minutes.
Accommodation – This Airbnb in Bristol is one of the best bases from which to explore the city, especially if you're visiting for the first time
Stonehenge From Glastonbury
You may well have heard of the Glastonbury Performing Arts festival seen as it is the original and biggest rock festival in the world (some would say it's also the best but that really depends on how much you enjoy singing along to Coldplay's Yellow with hedge fund managers)
Anway, the festival takes place in Glastonbury which is also a functioning town for the rest of the year. Steeped in Celtic and Arthurian legend, Glastonbury is in many ways the spiritual heart of olde Englande and the high street is filled with magic shops, druids and street buskers. Honestly, it's the perfect companion piece to Stonehenge and arguably the most fitting place to stay on an overnight Stonehenge trip.
How to get there – The whole journey will take about 6 hours including time to visit Stonehenge. Firstly, follow the steps for London to Salisbury and go and visit Stonehenge.
From Salisbury, you need to get the bus to Warminster and then, from Warminster Market Place you get the next bus to Glastonbury.
Stonehenge From London FAQ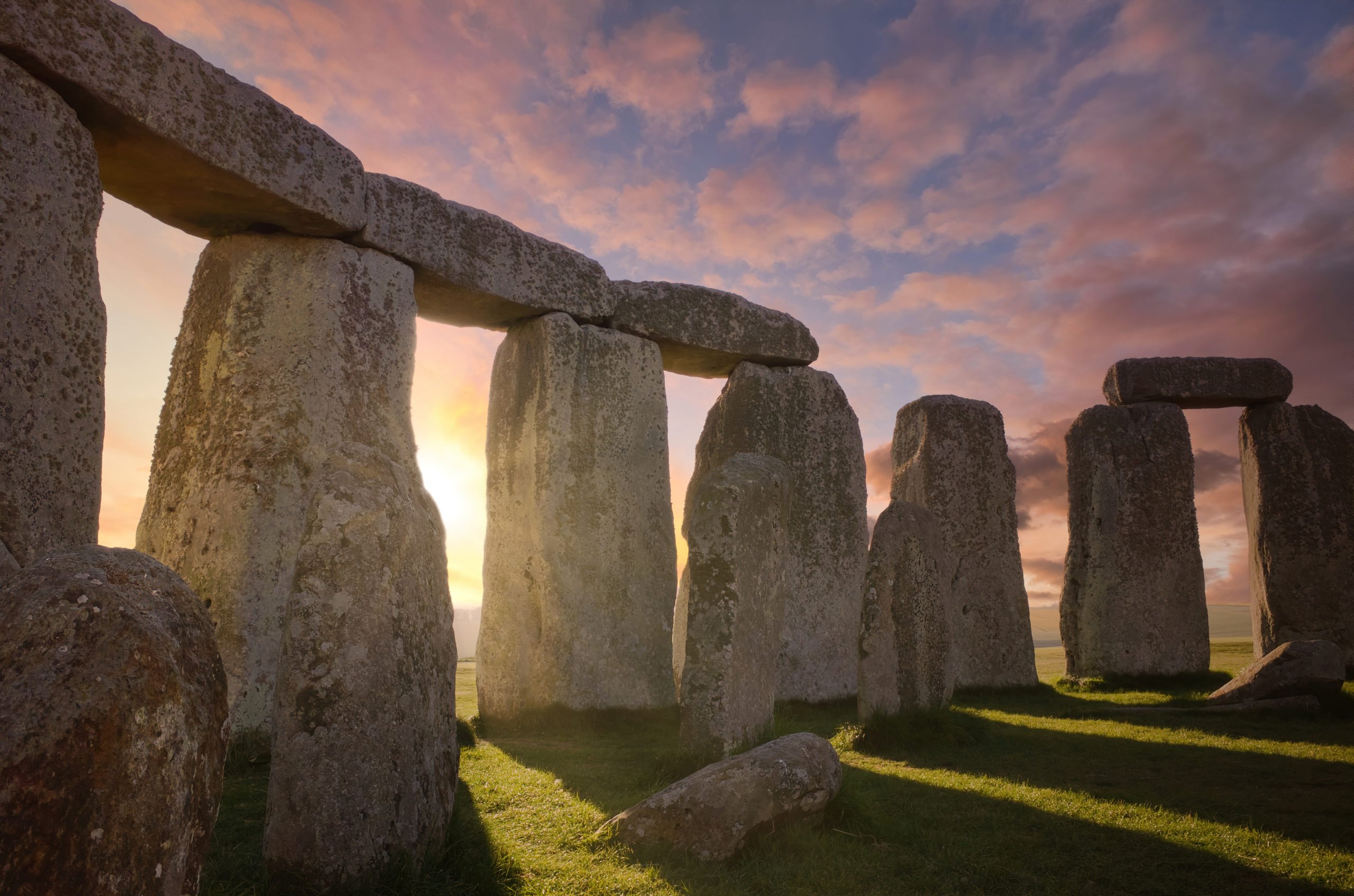 How Far is London From Stonhenge?
It's 88 miles (or 140km) each way.
How Much is admission to Stonehenge?
Adult tickets to the Stonehenge site cost £21.50 ($32)
Is Stonehenge in London?
No, Stonehenge is not in London. It is located in the county of Wiltshire.
Can I visit Stonehenge From London?
Yes! You can do it as one long day trip if you follow the steps in this guide.
Is There a McDonalds at Stonehenge?
No. No there isn't.
Final Thoughts
Hopefully that has given you all the info you need about taking a trip from Stonehenge to London. Wherever you are visiting Stonehenge as a day trip or as part of a trip around the South of England, have an epic time.
---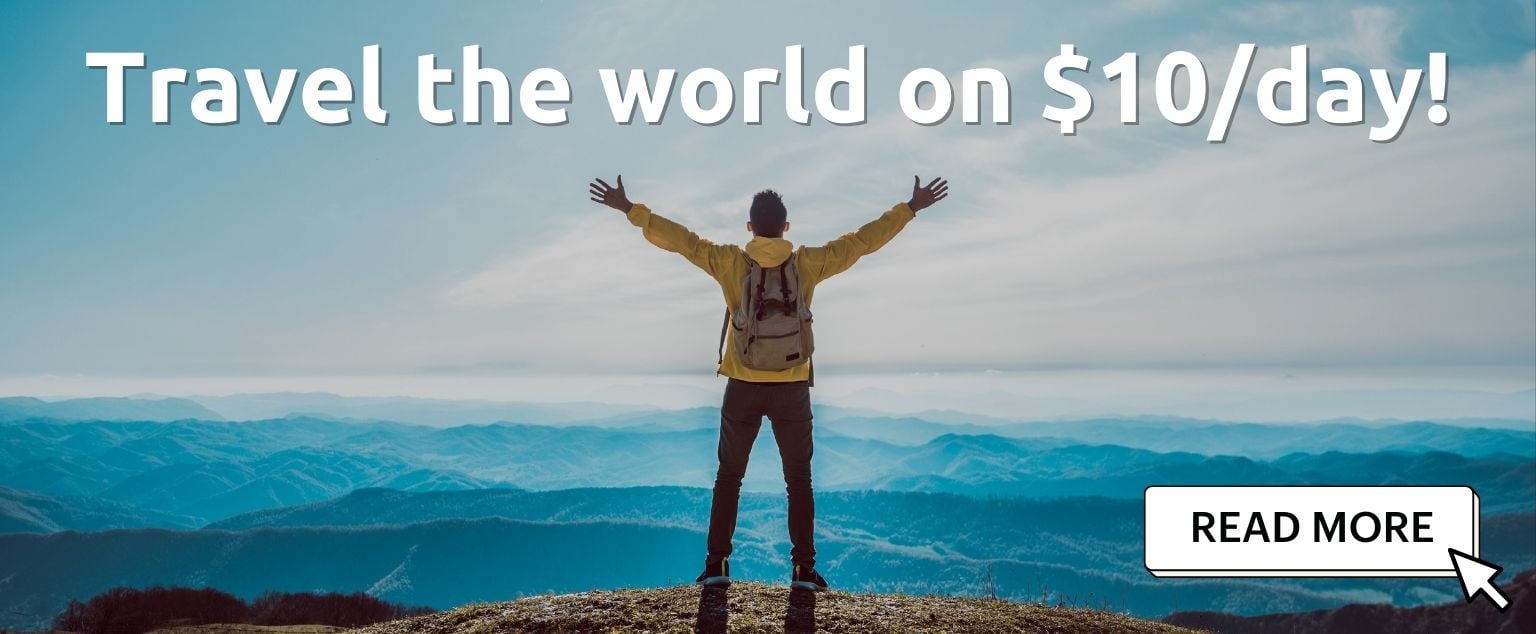 And for transparency's sake, please know that some of the links in our content are affiliate links. That means that if you book your accommodation, buy your gear, or sort your insurance through our link, we earn a small commission (at no extra cost to you). That said, we only link to the gear we trust and never recommend services we don't believe are up to scratch. Again, thank you!