What happens if you take a Caribbean paradise, slap it bang on the tip of Latin America and then some good vibes & European sensibility courtesy of the Dutch? Curacao is what happens – a true dream destination!
With all of this stuff jostling for your attention, you can bet that there are a ton of things to do in Curacao. From admiring the Dutch water front to treading on crystalline sands, you won't be short on activities.
That's where we come in. To help you find the very best, most unusual things to do in Curacao we've curated this amazing list of the best stuff you can get up to on this Caribbean island. From exploring disused buildings and finding hidden snorkel spots, to hiking in several different slices of the natural wonderland that this island boasts, we've made sure that there's something for everyone to discover.

Unlock Our GREATEST Travel Secrets!
Sign up for our newsletter and get the best travel tips delivered right to your inbox.
Top Things to Do in Curacao
Curacao gets a fair few tourists. Most of them will probably check out some of the attractions set out below – they are afterall, the top things to do in Curacao.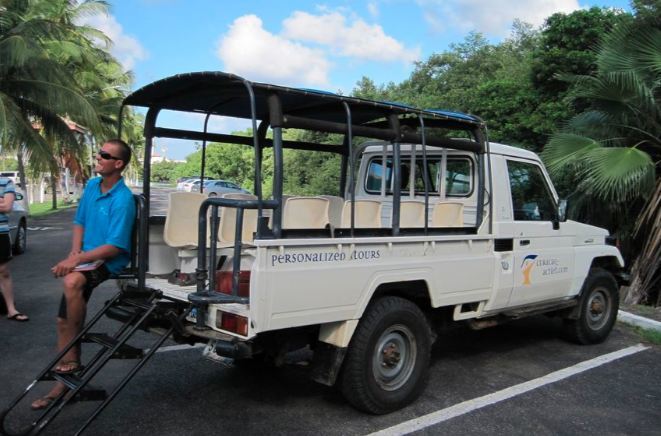 If you're looking for outdoorsy things to do in Curacao, then head North East! The northeastern reaches, are wild, untamed and beautiful. The prime spot has to be Christoffel National Park.
Travelling through volcanic and coral formations, you can take a day to explore the desert plains, see the big Suplado Blowhole and visit the isolated bay that is Boka Ascension. Boka Ascension by the way, is one of the only places on Curacao where you can spot sea turtles from the shore. Christoffel National Park itself boasts panoramic views of the flora and fauna of the island, including the cool warawara bird. We recommend hiring a guide and a driver for the day.
2. Learn About the Slave Trade at Museum Kura Hulanda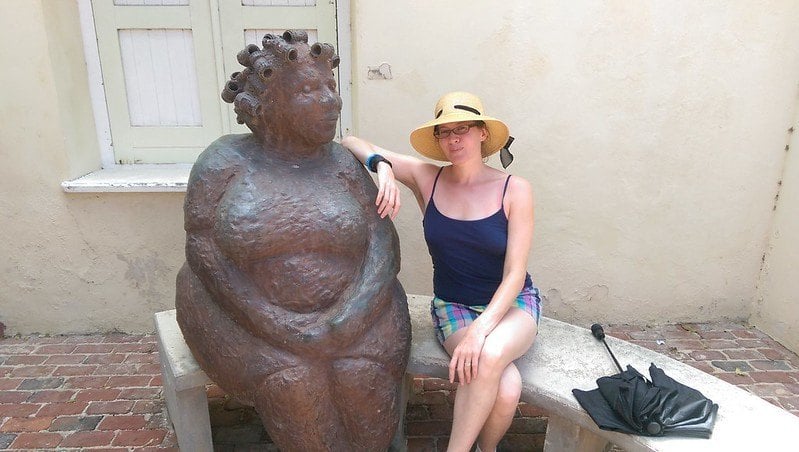 Curacoa was a Dutch colony for years. This means that the island and exploited extensively by slavers. Remnants of this can be found throughout the island and indeed, most of the present day population are descended from Slaves. The Kura Hulanda Slavery Museum is the best place to come and take a closer look and get a more in-depth perspective.
Situated inside a 19th century merchant house and former slave quarters, the museum will educate you on the brutal history of slavery in the New World, and what it was like after Abolition. Visiting Museum Kura Hulanda is one of the more unmissable things to do in Curacao; there's even a collection of West African artefacts and art on show here, too.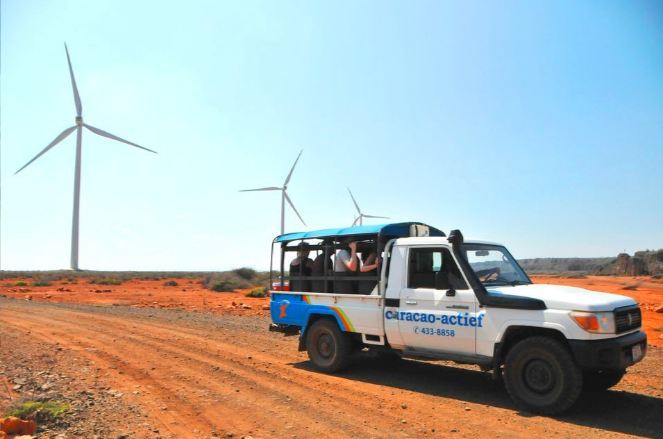 Situated on the extreme north coast of Curacao is Shete Boka National Park (Shete Boka meaning "Seven Inlets") – a natural wonderland and expanse that'll give you an insight into the volcanic origins of the island. Needless to say, exploring this region is one of the top things to do in Curacao.
There are terraces of rock and coral formed along the coastline, which are pretty cool to see. Also check out Boka Tabla, a half-submerged cave where the waves crash dramatically. There's also the Boka Pistol, where you can see yet more fantastic waves and coral rock walls. If you're into nature, and if you want to get off the beaten track in Curacao, then this is the place to go. Once again, the best option is to book a guide and driver.
This is definitely one of the more adventurous things to do in Curacao. Why not book a snorkelling tour around the wreck of a tugboat submerged vertically in the water? The sunken vessel has now become a reef teeming with life and an awesome site to behold. This should definitely be high on your to-do list when you visit this Caribbean island.
Formerly used as a ship for cargo, the MV Superior Producer (built in 1957) is known locally as "the tugboat". How did it get to be on the seabed for the last 30 years? Somebody forgot to close the portholes, apparently. Whilst definitely not good for the boat at the time – laden as it was with a Christmas cargo of whisky and other goods – it's pretty awesome today and is replete with marine life.
Klein Curacao – or "Little Curacao" – is, as the name suggests, a small (1.7 square kilometres) uninhabited island just off the southeast coast of Curacao. It's a 2 hour boat trip from the main island, but it's worth the journey. The island is surrounded by reefs and is the sort of place where you'll lose all sense of time.
A trip to Klein Curacao is easily one of the best, most off the beaten track things to do in Curacao. Formerly a quarantine for sick slaves, a burial site, and a port of call for the guano trade, there's now plenty to do here for the visiting tourist. From wandering around checking out the old, disused structures, to a snorkelling tour off the coast and gawping at the local marine life.
Salt Lake Willembrordus is a park known for its flamingos. This is the place to go on Curacao if you're looking to get a glimpse of pink feathered birds whilst you're here. The birdwatching area itself is set in Jan Kok and allows you to spot the flamingos that like to congregate in the salt lakes.
It's not every day you get to see flamingos, so for something pretty unique to do in Curacao, you should make a beeline to this cool attraction. Conveniently, Salt Lake Willembrordus is open 24 hours a day and there's free parking. Tip: A trail to the east side leads to great snorkelling on the east coast, via an old fort – pretty cool.
Small Pack Problems? 😉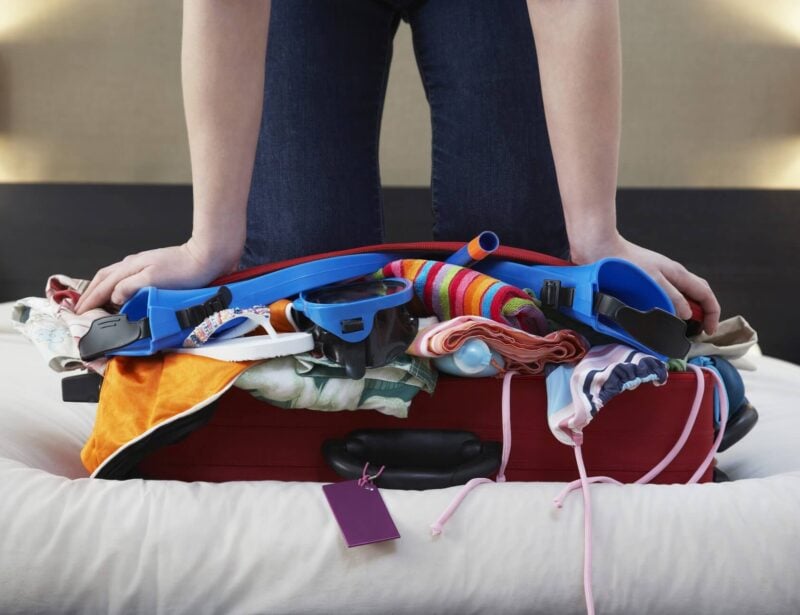 Wanna know how to pack like a pro? Well for a start you need the right gear….
These are packing cubes for the globetrotters and compression sacks for the real adventurers – these babies are a traveller's best kept secret. They organise yo' packing and minimise volume too so you can pack MORE.
Or, y'know… you can stick to just chucking it all in your backpack…
Get Yours Here
Read Our Review
Unusual Things to Do in Curacao
In case your one of those "don't call me a tourist" tourists, check out this run through of the best unusual things to do in Curacao.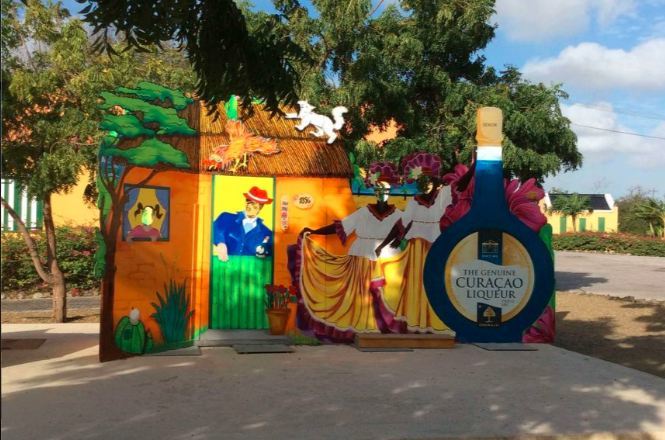 In case you didn't know, Curacao has a fascinating Jewish history. In fact, at one time, Curacao had the largest Jewish population in all of the Americas. Judaism was present on Curacao from 1651, although fear of persecution meant it was practised openly since only 1732, when the first synagogue was set up. The synagogue is the oldest one in continuous use in the Americas and famously boasts a sand floor.
There are other things that point to the island's Jewish connection, such as the Wedding Cake House (built in 1916), the 1820 plantation house of Rooi Catootje, and the Jewish cemetery of Beth Haim (1659). Booking a Jewish heritage tour has got to be one of the best off the beaten track things to do in Curacao.
8. Walk through Pietermaai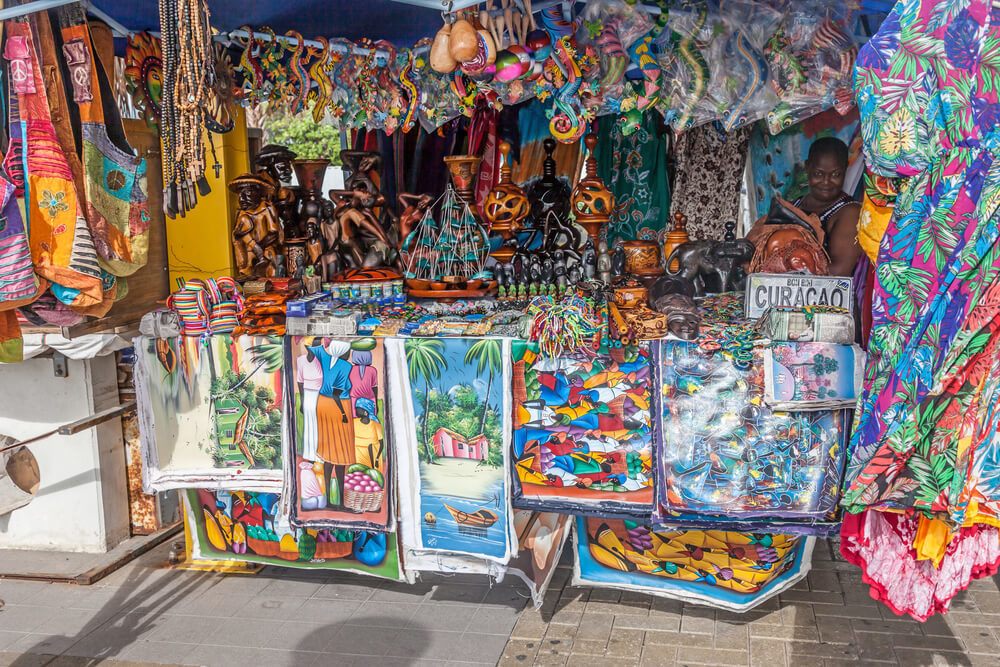 With all the history, grandeur and money passing through the island, naturally there are going to be some pretty cool buildings left over from the colonial days on Curacao, right? Exactly. And the Pietermaai neighbourhood is a good place to start.
This area of Willemstad fell into disrepair at the end of the 20th century and many of the colourful mansions became dilapidated. Walk through this part of town today and you'll see a bit of a revival going on, with many facades being repainted by artists as an attempt to reinvigorate the area.
9. Explore Landhuis Bloemhof and its Grounds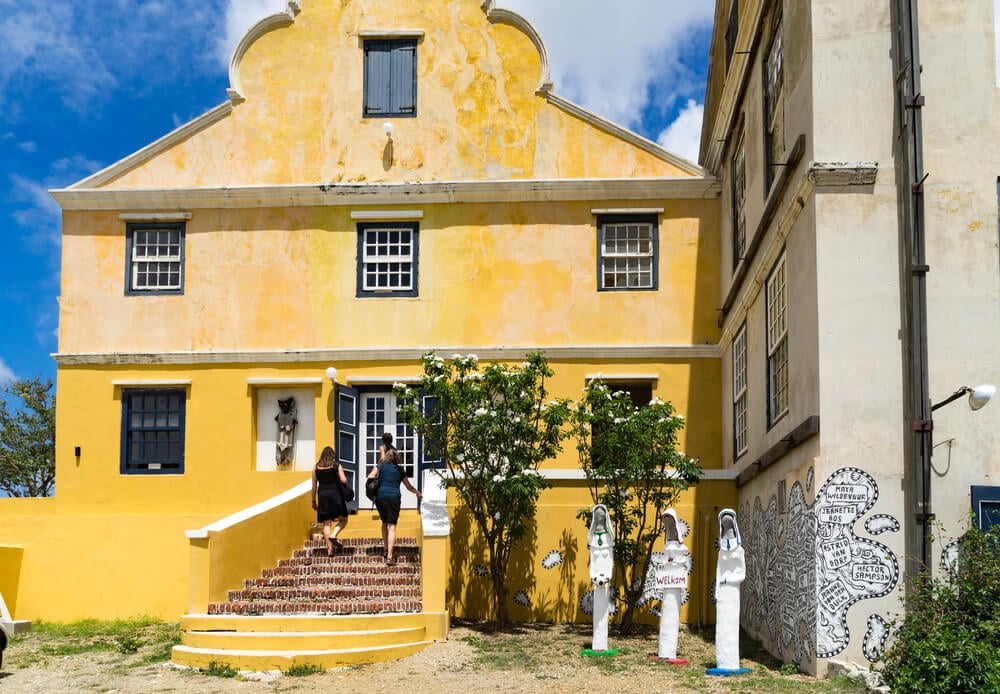 Landhuis Bloemhof is a former plantation dating back to 1735 that has since been repurposed as a cultural centre. Today the plantation grounds are an oasis of nature, veritable botanical gardens where you can stroll and enjoy the various tropical plants going on here. Landhuis Bloemhof is an Instagrammers dream, basically.
The house itself is home to an artistic hub where there's often exhibitions and lectures; there's also a library. The beautiful old building is basically a hub for people who love creative stuff so if you're looking for unusual hipster things to do in Curacao, visiting Landhuis Bloemhof should be perfect for you.
Safety in Curacao
Curacao is, for the most part, a friendly and welcoming Caribbean island with a somewhat infectious laid back attitude. It's a pretty safe destination. However, that doesn't mean that there aren't any problems here.
In fact, petty theft and street crime are more of an issue than you are thinking. But don't worry: all you need to do to get around this is to make sure you hide your valuables when travelling. Don't leave any valuables on show in your car (if you plan on renting one, that is), and don't leave your belongings unattended whilst you go swimming, especially in more remote areas.
The weather is generally pretty good and Curacao, like the other Lesser Antilles, tends to be unaffected by the hurricane season that can cause devastation in the Caribbean Sea.
Nature is something to watch out for, however; make sure you don't push yourself too hard (especially when swimming, snorkelling or scuba diving) and don't stay out in the sun unprotected for too long – sunstroke is not nice, trust us!
For the most part, however, you're going to be fine in Curacao. As with any destination, walking around at night down deserted and/or unlit areas is not usually a good idea… It's all about common sense.
Read our tips for traveling safely anywhere in the world before you fly, and make sure you're always insured.
Travel with peace of mind. Travel WITH a security belt.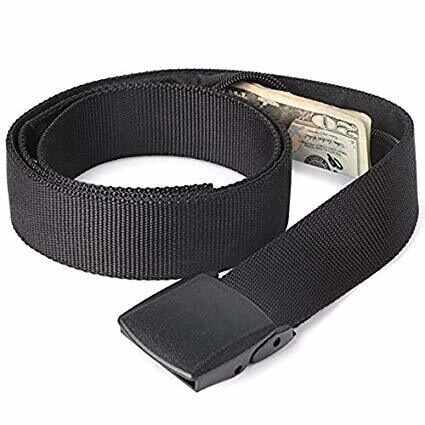 Stash your cash safely with this money belt. It will keep your valuables safely concealed, no matter where you go.
It looks exactly like a normal belt except for a SECRET interior pocket perfectly designed to hide a wad of cash, a passport photocopy or anything else you may wish to hide. Never get caught with your pants down again! (Unless you want to…)
Hide Yo' Money!
Things to Do in Curacao at Night
Caribbean nights are long, warm and made for merriment. From dancing, to downing rum to moonlight walks, let's take a look at the very best things to do in Curacao at night.
10. Go Dancing at Hemingway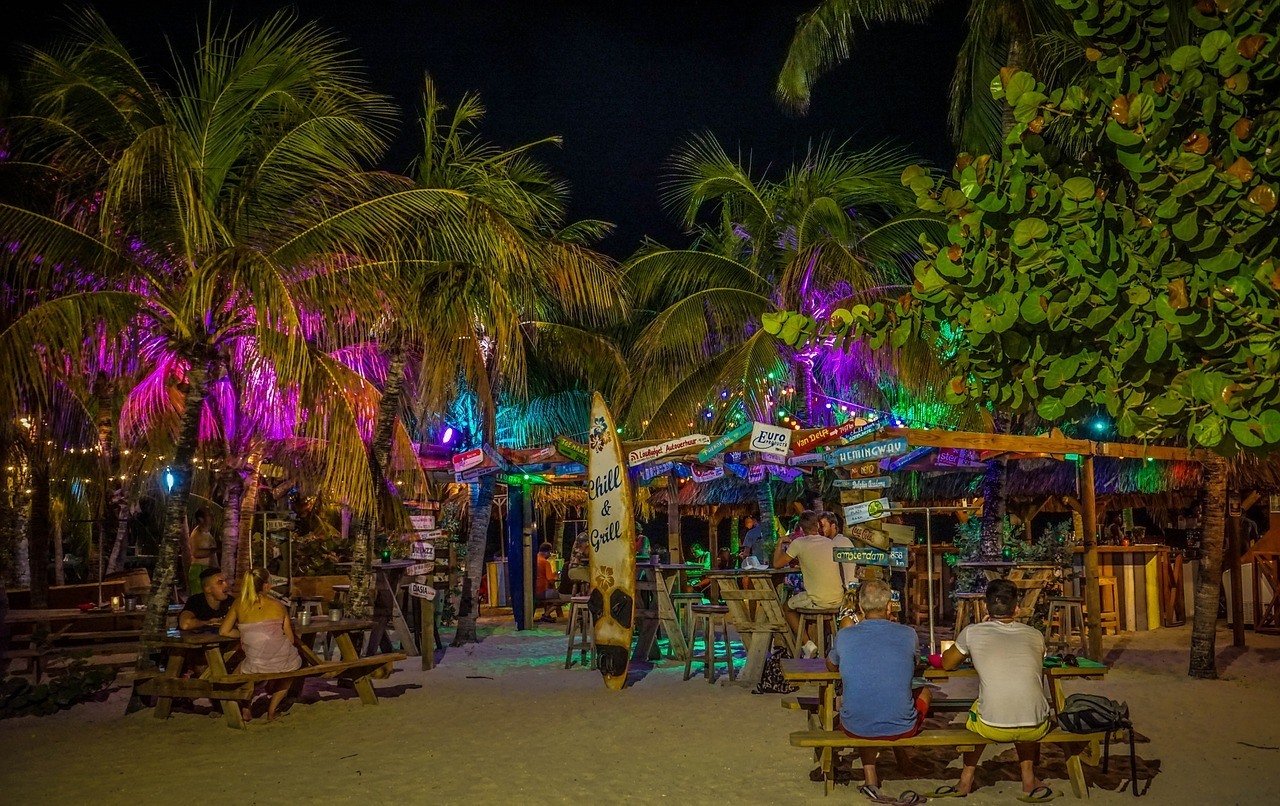 The modern-day icon of Curacao that is Hemingway should be where you make a beeline to when you're looking for the best things to do in Curacao at night. It's a beach bar that also plays host to an eclectic restaurant, as well as live music and plenty of good cocktails.
Though it's open till 12am, we recommend that you get there for sunset, which you can enjoy with your feet in the sand and your drink of choice in hand. There's a fun atmosphere at this place, with a mix of locals and tourists in attendance. This is a pretty cool place to visit for a real by the sea, Caribbean vibe. Bonus: there's a good happy hour going on here too.
11. Enjoy a Drink at Cana Bar & Kitchen
Spending your evening at Cana Bar & Kitchen, is another one of those awesome things to do in Curacao at night that you just shouldn't miss out on. With amazing cocktails and delicious finger food to match, it doesn't have the Caribbean vibes of Hemingway, but it is absolutely amazing.
Open till midnight, this is sort of place you'll want to make your go-to place if you plan on being in Curacao for more than a few days. There's an awesome atmosphere here, cool murals on the wall, and all set in a heritage building that'll have any style-conscious traveller in a spin.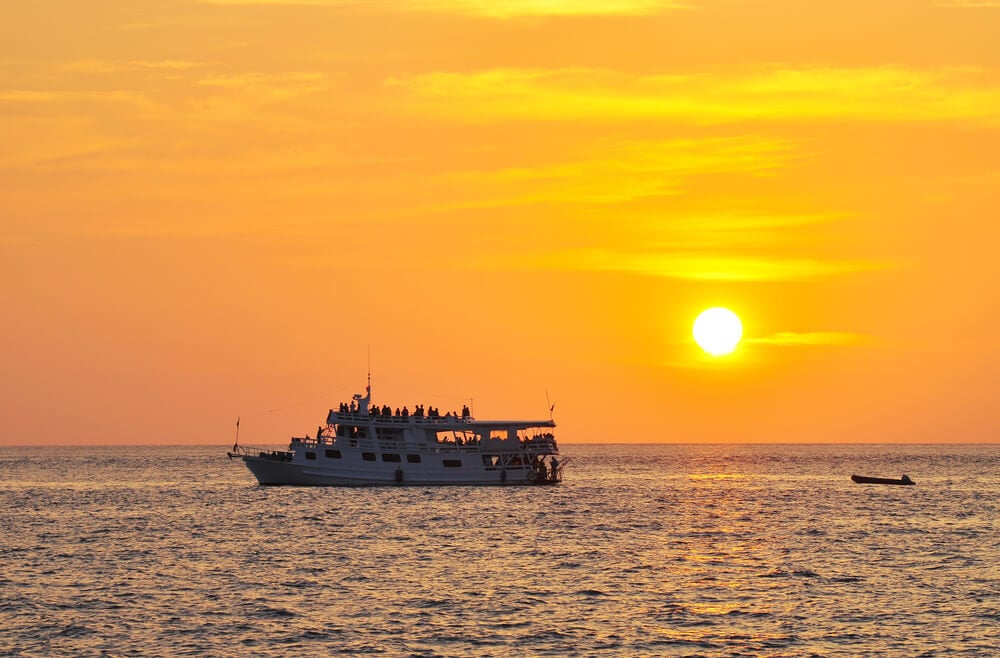 Though it's not technically something to do in Curacao at night, heading out on a yacht to watch a sunset is definitely the best way to start any evening on this Caribbean island. How can it not be? Taking to the Caribbean sea on a yacht you'll get to sail along the coast, past Spanish Lagoon and Fuik Lagoon, and past Willemstad lit up for the night as the sun sets over the Caribbean sea.
A quintessential thing to do in Curacao, you can book a sunset cruise to skip the hassle, or organise this either at the Ship Pier – where the yacht will be setting sail from – or through your hotel. We would highly recommend it; nothing quite says "Caribbean sunset" like floating around on a yacht as the sun sinks into the sea!
Where to Stay in Curacao – Willemstad
Though there are plenty of amazing places to stay in Curacao along the coastline and in various places on the island, the overall best place to stay in Curacao has got to be Willemstad. Staying in this Caribbean town is kind of a no brainer: this is the capital of the island, where all roads lead, where ships arrive and depart, home to a wide choice of eating and drinking options, and where you can find a whole lot of things to do.Places to visit:
Go and sample the local liquor at Landhuis Chobolobo, a beautiful colonial mansion dating back to the 19th century
Discover the historic Fort Church, built in 1759, and a part of the once sprawling Fort Amsterdam
Head to the Brion Square and do a spot of people watching in the sun – preferably with a snack from a local vendor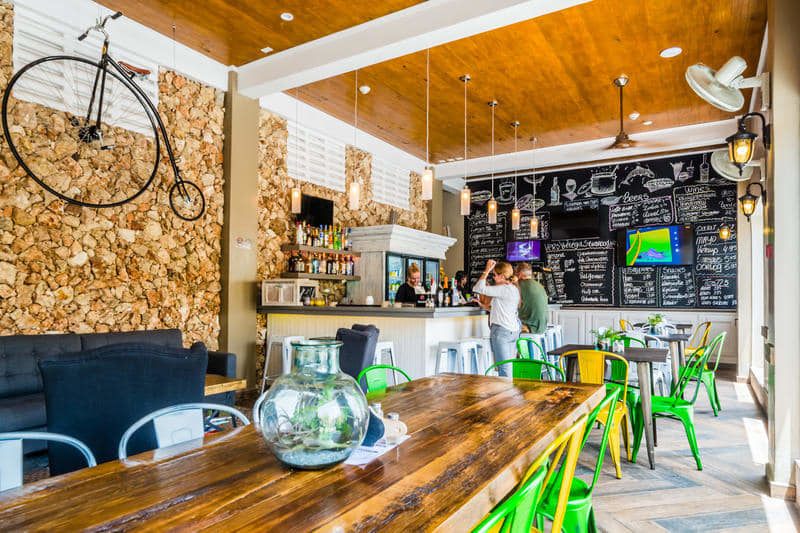 The award-winning Bed & Bike Curacao is definitely the best place to stay in Willemstad if you're looking for affordable, backpacker-friendly accommodation. Set in the cool Pietermaai neighbourhood, staying in this top hostel in Curacao means being close to a whole lot of hip eateries and places to drink; choose from comfy dorms or a quiet private room for a peaceful night's sleep. Bonus: Free bicycle hire!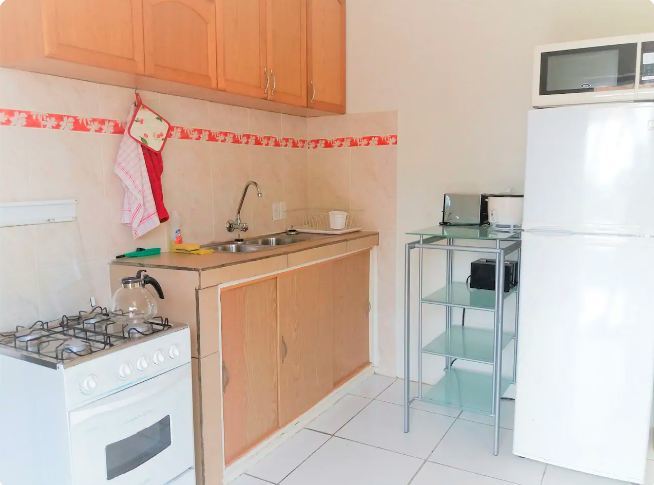 Run by a super friendly local family, this top Airbnb in Curacao is also safe apartment to stay in with good security – and all set in a quiet, local neighbourhood. You'll get good views at this place from the outdoor terrace and there's enough room to sleep up to 5 guests. There's also a kitchen where you can rustle up some food if you need to. You can get the local bus into the centre of town pretty simply, as well.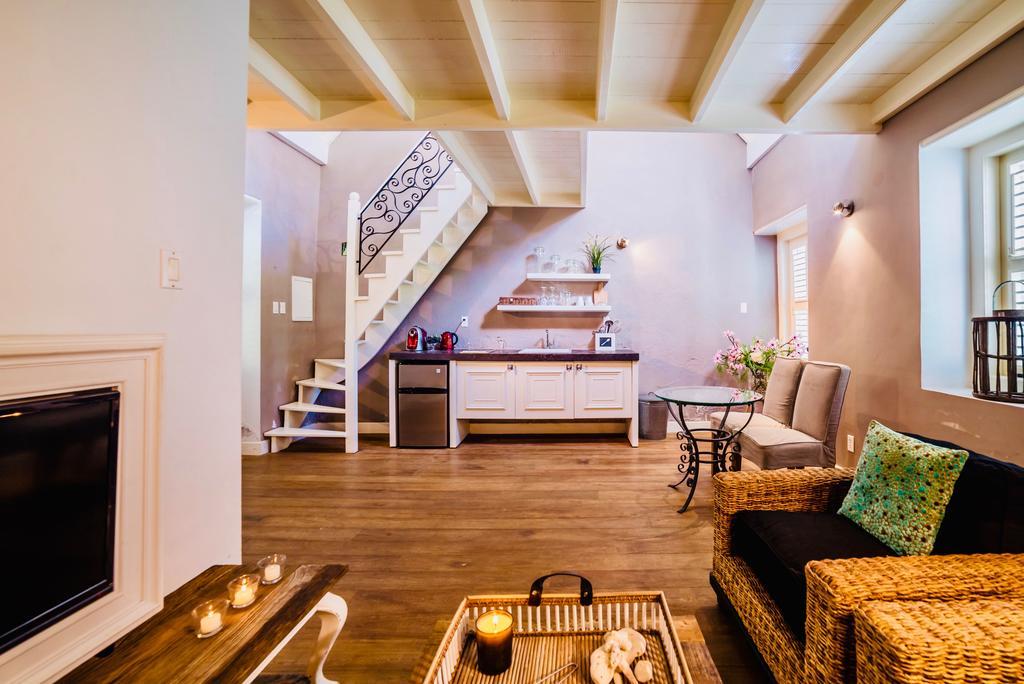 With its well-appointed interiors and plenty of design-led style, there's nothing about this place that doesn't make it one of the best hotels in Curacao. Located in the happening Pietermaai Boutique Hotel, the rooms here are made up of studios and apartments that come with their own kitchenettes, but there are plenty of eateries on the doorstep of this cool place. Included in the price is a delicious breakfast, too!
Romantic Things to Do in Curacao
To be frank, a latin tinged, Caribbean paradise is about as romantic as romance gets isn't it? But in case you need specifics, here are the best of the many romantic things to do in Curacao!
Curacao is a Caribbean destination and, like many other destinations, it's pretty famous for its beaches. None are quite as cool as Mambo Beach however, where urban style meets beachy vibes in the capital of Willemstad. Here is where you can stroll along the boulevard, soak up the sun on the white sand beach and embark on a spot of shopping in the many boutiques. Once you've worked up an appetite, you can then grab some food.
It's easily one of the top things to do in Curacao for couples looking for a quintessential island experience. There are even plenty of beach clubs where you can hang out, grab a sun lounger and simply gaze out on the sparkling blue water of the Caribbean sea.
14. Sip on Coffee Together at Beans
If you and your partner are coffee connoisseurs then you will be pleased to know that you can get some pretty awesome coffee on Curacao whilst you're here. The very cool Beans Coffee, situated in the equally cool neighbourhood of Pietermaai, is one such place.
Set in a beautiful old house, newly painted in a pinkish-red sort of colour, spending the afternoon or morning here has got to be one of the best romantic things to do in Curacao. Sit and sip one of the single origin coffees at this boutique cafe, get something to eat, and enjoy the ambience.
Is This the Best Daypack EVER???
Best Free Things to Do in Curacao
Travelling without money? Then you'll need to make some cost savings here and there. This breakdown of the best free things to do in Curacao will help you do just that.
15. Walk Around the Historic Otrobanda
The district of Otrobanda is the historic port area of Willemstad. Otrobanda sprang into life in the 18th century when the walled city of Punda became a little too overpopulated for comfort. Otrobanda – meaning "the other side" – is often thought of as the cultural heart of Willemstad and is home to the majority of the capital's UNESCO-designated heritage buildings.
It costs absolutely nothing to wander around this open air museum of a neighbourhood, so it's got to be one of the best free things to do in Curacao. Rif Fort Village, once a defensive structure of the Curacao capital, is now a shopping and entertainment district of the city with a ton of restaurants, bars and boutiques to explore.
16. Go On a Hike in Nature
Curacao isn't short on nature and going on a hike almost anywhere on this Caribbean island will be enough to show you that. So if you're looking for some outdoorsy things to do in Curacao, going on any number of the following hikes should be on your to-do list when you're here.
Jan Thiel Salt Pan is a popular hiking spot, with easy trails suited for beginner hikers, and can be accessed from Mambo Beach Boulevard. There's the relatively untouched Caracas Bay Peninsula in the east of Curacao. Start your trek at Fort Beekenburg. Or you can hike in Roi Rincon Park, complete with diverse nature, where you can find the rocky trail of Slave Wall.
17. Walk Along Queen Emma Bridge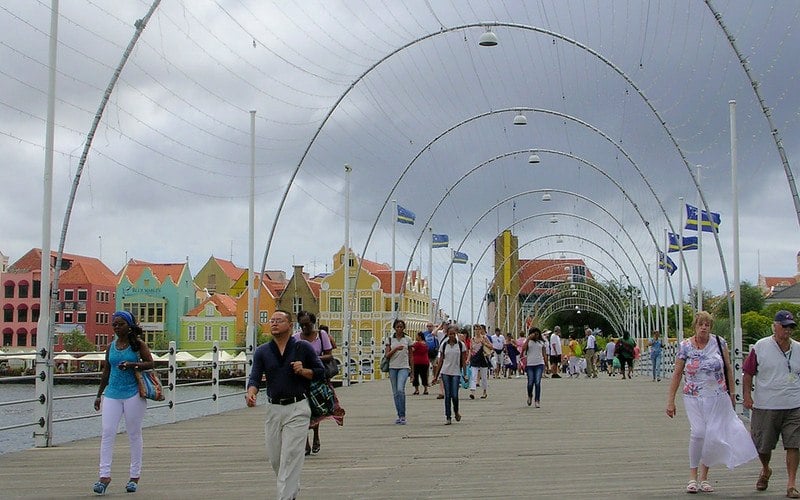 Built in 1888, Queen Emma Bridge links Pietermaai with Ostrobanda but is more than just any old bridge. It is actually a floating pontoon bridge, making simply crossing it one of the more unusual things to do in Curacao. It even opens in the middle and parts to let ocean-going ships pass in and out of the port.
With lighting arches installed in the 1950s, the bridge looks pretty at night and is the perfect spot for a post-dinner stroll along the seafront. Even taking a seat nearby, watching people pass by, and watching the bridge open and close for boats coming in and out, is one of the best free things to do in Curacao.
Best Things to Do in Curacao with Kids
Blessed with nature and filled with good tempered locals, Curacao is a great destination for children. If you are bringing yours, then check out these things to do in Curacao with kids.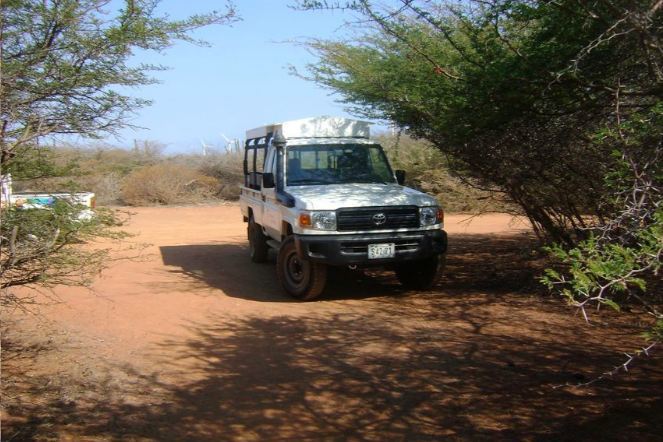 Situated on the west coast of Curacao, Playa Lagun is a narrow cove sheltered by rocks. As a result, it's a pretty awesome spot for snorkelling. The lack of rough seas also makes it very family-friendly so we're saying it's easily one of the best things to do in Curacao with kids – especially if you've got no experience with snorkelling.
You can see a whole lot of marine life here, from silver-coloured juvenile fish to bar jack and bluefin trevally; you can even spot green sea turtles as they feed in the mornings on the seabed. The perfect spot for beginners, there's also a chilled sandy beach to relax on to take a breather between snorkelling sessions and nearby restaurants where you can get a bite to eat. Book a tour – complete with all the gear – and get to it!
19. Spend the Day at Blauwbaai Beach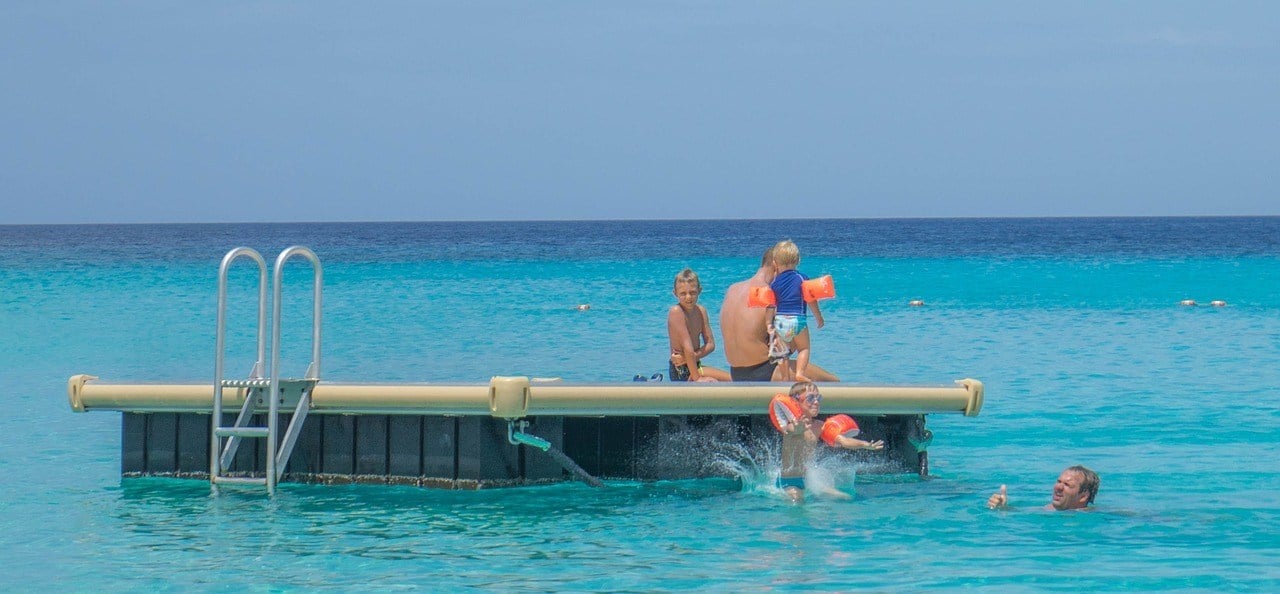 Known in English as "Blue Beach", Blauwbaai is the biggest beach on the island and is located in the fishing of Sint-Mischiel. It's easily reached from Willemstad. A man-made reef that's relatively sheltered from sea currents, it's a good spot if you're coming here with children. There's also plenty of shade in the form of palm trees dotted along the beach.
Very family-oriented, there's even a swimming pool nearby that visitors can use (for a small fee) as well as a few good restaurants, too. Coming here is definitely one of the best things to do in Curacao with kids in tow – the amenities, the size of the beach, and the relatively calm waters make it a great spot to spend a family day out.
Other Things to do in Curacao
We're not quite finished yet! In case you need some more ideas then check out some other things to do in Curacao.
20. See What an Old Plantation Was Like at the Savonet Museum
Savonet Museum is located in one of the largest and oldest plantations on Curacao and dates all the way back to the 1640s. The history of this old plantation is the place to go to learn all about the long history of Curacao, from almost 4,000 years ago when the Arawak people arrived, to colonial times and the modern-day.
There's plenty of historic artefacts and household items in the Savonet Museum that will fascinate pretty much anybody. The Plantation offers a mix of human and natural history that easily make it one of the most unmissable things to do in Curacao. Tip: get an audio guide to really learn more about what you're looking at as you make your way around this interesting museum.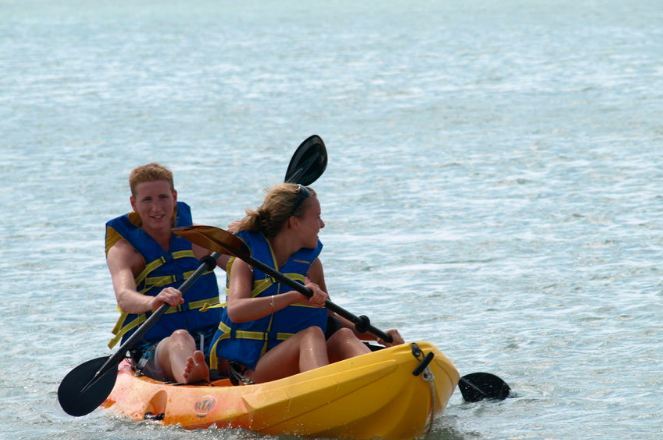 Taking off from the shores of Curacao on a sea kayak not only means getting to see things from a different perspective (i.e. from the sea), but it will allow you to see the island at your own pace, rather than on someone else's yacht or boat tour. You'll get access to places you wouldn't be able to get to via car.
Leave on your expedition from Caracas Bay and head along the coast from Willemstad. Don't forget to bring a snorkel as there will be plenty of opportunities to explore the submarine world. Pitch up at hidden beaches, splash around in the sea, and explore the shoreline of the island for easily one of the most fun and adventurous things to do in Curacao.
22. Go to Fort Beekenburg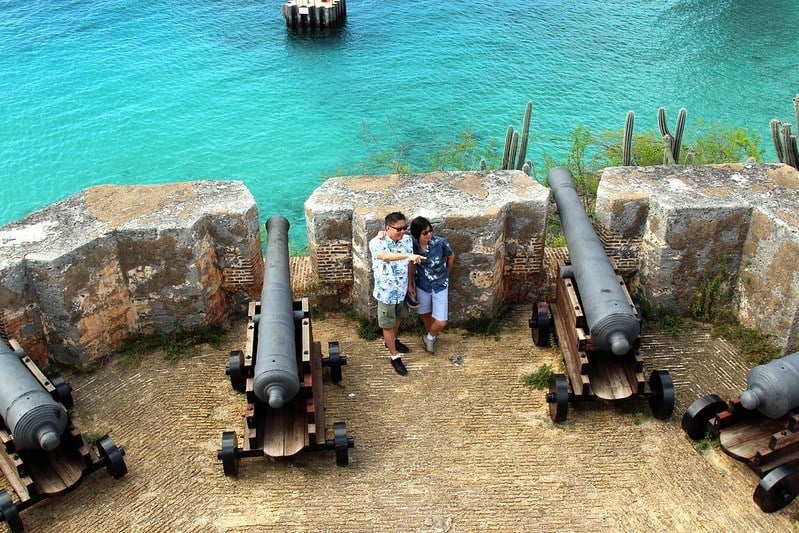 Built in 1703 on the orders of Governor Van Beek to defend the Spaanse Water, Fort Beekenburg's round tower was made out of stone shipped over all the way from the Netherlands. Though neglected slightly in the rest of the 18th century, Fort Beekenburg has nevertheless stood the test of time and thwarted attempts by British warships and French buccaneers alike to raid Curacao's coastline.
Nowadays the fort itself is completely accessible, 24 hours a day, and you can even venture into and onto the tower itself for great views. It's great for urban explorers and one of the best, off the beaten track things to do in Curacao. Bonus: Nearby there's a (more modern) abandoned quarantine hospital, too…
23. Discover the Blue Room
The Blue Room isn't an escape the room game – don't worry. It's actually an almost entirely submerged cave on the west coast of Curacao and is one of the top snorkelling spots on the island, second only (maybe) to the tugboat that we mentioned earlier. In short: it's pretty stunning.
Whilst you can jump from rocks to get there, if you're not feeling that adventurous: don't worry. There are also boat trips you can hitch a ride with that'll take you to this incredible spot. Bathed in blue light, the caves are hypnotic and filled with marine life. Just be careful of leaving your belongings on the rocks (don't take anything valuable, either).
Day Trips from Curacao
There you have it – a whole load of cool stuff to do in Curacao. However, if for some reason you feel like leaving this amazing island and seeing what else is out there for you to discover, then you'll be happy to know that there are a fair few day trips that you can make from this Caribbean island. To get you started we're sharing a couple of the best day trips from Curacao to other stunning spots in the area…
Catch a Flight to Bonaire
Though it may not be the cheapest day trip you could ever embark on, there are several flights a day from Curacao to Bonaire – another of the "ABC" islands (aka the Lesser Antilles) and another country that makes up the Dutch Caribbean. Situated in the northern part of the island, the oldest settlement on the island of Bonaire is Rincon and is a great place to wander around soaking up its history and heritage.
But perhaps even more so than Curacao, Bonaire is renowned as a snorkelling and diving location, with the offshore Little Bonaire boasting dozens of famous spots alone. Like its neighbour, too, there are plenty of restaurants to enjoy on the island, hikes to embark on – such as the Salt Mountains in the south – and historic structures to discover. And all with a welcoming Dutch Caribbean attitude.
Hop Over to Aruba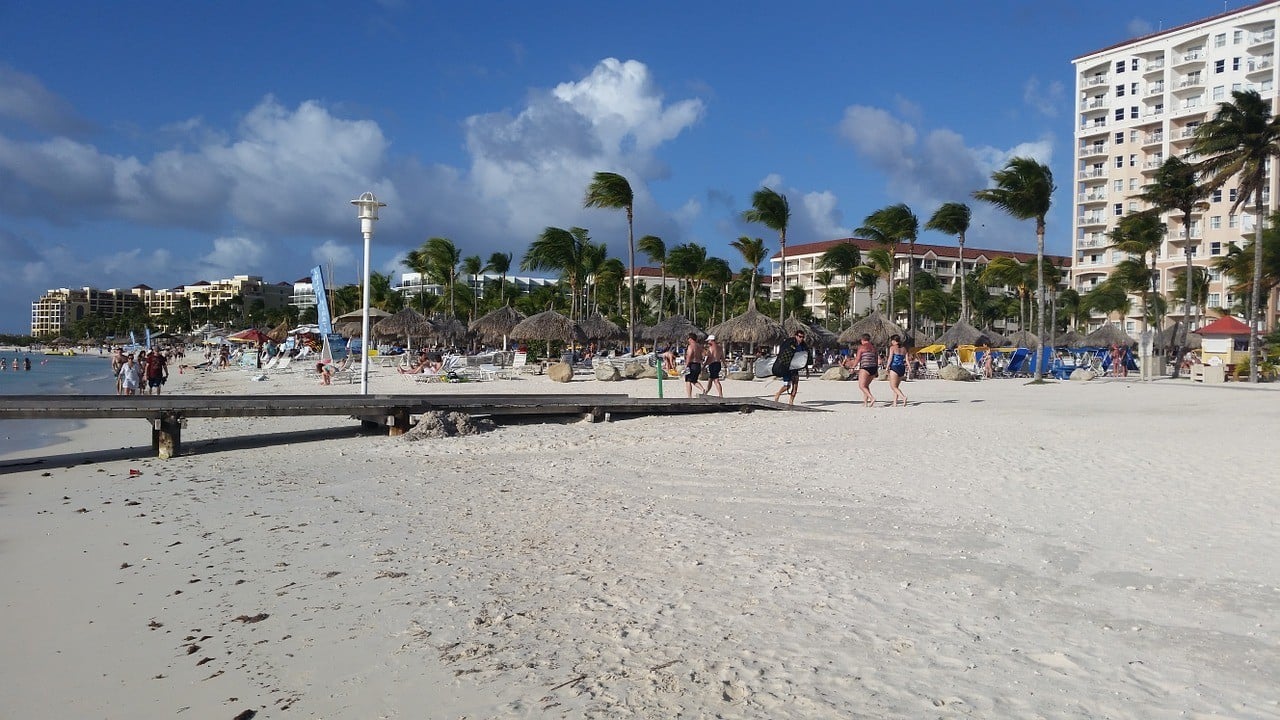 The most popular island in the Dutch Caribbean, Aruba is situated to the west of Curacao. Again, you can fly between the two islands (but it's expensive), or you can take a boat for a longer and more scenic route. It's world-famous for its white sand beaches and party spots.
It's much more lively than chilled Curacao, too, with plenty of casinos and high rise resort hotels. If that's your scene, you may want to find a place to stay in Aruba for a bit!
Probably the biggest attraction of Aruba are its admittedly incredible beaches, fringed as they are with palm trees and lapped by emerald waters. Pretty awesome. There's also the Arikok National Park, which is well worth exploring with its caves, hills, sand dunes and volcanic formations, whilst in Downtown Oranjestad, there's colonial architecture, shopping, and the history of the island to learn about, too. If you want to stay here a bit longer, there are plenty of great Aruba Airbnbs to choose from.
Save $$$ • Save the Planet • Save Your Stomach!
Drink water from ANYWHERE. The Grayl Geopress is the worlds leading filtered water bottle protecting you from all manner of waterborne nasties.
Single-use plastic bottles are a MASSIVE threat to marine life. Be a part of the solution and travel with a filter water bottle. Save money and the environment!
We've tested the Geopress rigorously from the icy heights of Pakistan to the tropical jungles of Bali, and can confirm: it's the best water bottle you'll ever buy!
View on REI
Read the Review
3 Day Curacao Itinerary
You're going to have plenty to do when you're on this Caribbean island, what with all the stuff you can do in Curacao and those cool day trips, too. You might even think there's too much to fit into a short trip to the island, and you may be wondering, "How will I fit it all in.. ?" Don't worry: we've chosen the best of the best things to do in Curacao and made a 3-day itinerary to ensure your schedule runs smoothly.
Day 1 – Natural Curacao
On your first day in Curacao, get up nice and early and head from Willemstad, where most likely you'll be staying, to Playa Lagun. Here you'll have a great chance to spot turtles having their breakfast on the seabed. Afterwards, have your own breakfast or brunch at Discover Lagun. A 20 minute drive from here and you'll be at Salt Lake Willembrordus, famous for its flamingos.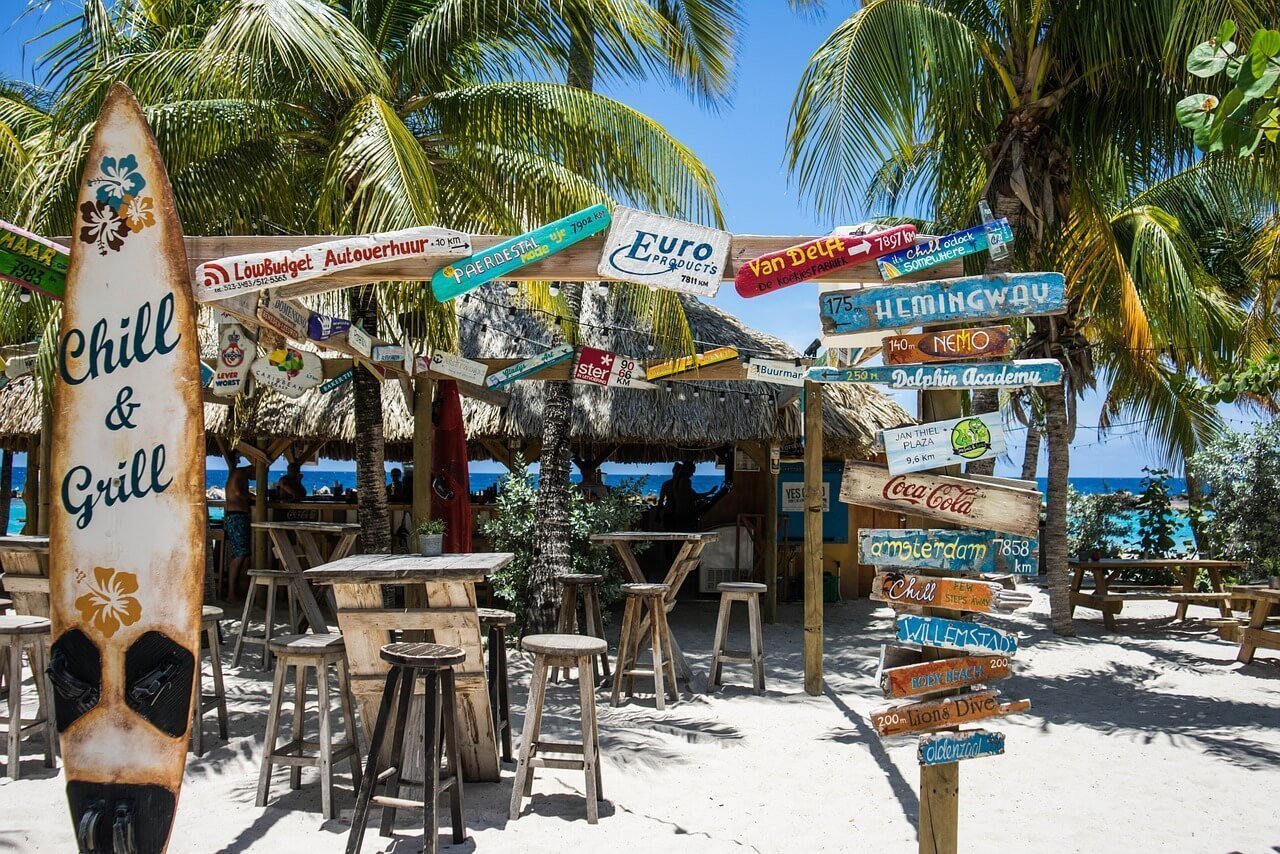 Nearby you can stop for lunch at Toko Williwood, featuring good food, nice views and some lovely outdoor seating. After this it's time to spend your afternoon hiking; there's a good trail to the east of the Salt Lake Willembrordus that takes you along the coast, which makes for a nice slice of nature. Once you're suitably tired out, it's time to make your way back to Willemstad.
Once you're back in the capital, head to your accommodation, have a siesta, or chill out for a bit, then get showered and ready for an evening out. The place to go is Hemingway, but make sure you get there before sunset to enjoy an epic sundowner, then have dinner and drink to the sound of live music until midnight. You're bound to have a good time: it's one of the best night spots on the island!
Day 2 – Historic Curacao
Your second day in Curacao begins with a trip to the Savonet Museum, which is around a 45 minute drive from Willemstad all the way to the northeastern part of the island. This plantation house turned museum is a must-visit sort of place; take some time to explore the exhibitions and learn about the history of Curacao (and, if you can, we'd recommend opting for an audio guide).
Afterwards, make your way back to Willemstad and, if you're hungry, get some lunch at Plein Cafe Willhelmina and eat on the outdoor terrace. Once you're suitably full, make your way back to the 18th century Mikve Israel-Emanuel Synagogue – with its sand-covered floors, it's the oldest still in operation in the Western Hemisphere; spend some time here exploring the Jewish heritage of the area.
Then in the afternoon, it's a 10 minute stroll – across the floating Queen Emma Bridge – to the Museum Kura Hulanda. Here is the place to go to learn about the history of slavery and the slave trade on the island of Curacao, and how things changed after the Abolition. Get showered and head to the Pietermaai neighbourhood to enjoy dinner and excellent cocktails at the very hip Cana Bar & Kitchen.
Day 3 – Cultural Curacao
Start your third day in the right way at Beans Coffee in Pietermaai (open from 7am). After sampling some of the island's finest coffee, and snacking on some great breakfast food, you'll be ready to wander around the historic Pietermaai area itself, soaking up the distinct, crumbling yet colourful colonial splendour of this cool area. Dip in and out of shops, maybe grab another coffee if you feel like it.
After you've soaked up about as much architecture as you can soak up, it's time to for a 9 minute drive to Landhuis Bloemhof. Take a stroll around the cool botanic gardens here, with a load of varieties of tropical plants, and take a peek inside the old plantation house itself (there may be something cool going on). Stop off at the nearby Number 10 Curacao for a spot of lunch in a trendy, offbeat setting.
Then it's another 9 or so minute drive to reach Mambo Beach Boulevard. You can spend the afternoon chilling out on the beach, hitting up the shops of the boulevard, or whatever you feel like. Then get ready for your night out: your evening will be spent the historic Otrobanda area, which also happens to be where the party's at. There are plenty of bars and eating options here, so just take your pick!
Don't forget your travel insurance for Curacao
ALWAYS sort out your backpacker insurance before your trip. There's plenty to choose from in that department, but a good place to start is Safety Wing.
They offer month-to-month payments, no lock-in contracts, and require absolutely no itineraries: that's the exact kind of insurance long-term travellers and digital nomads need.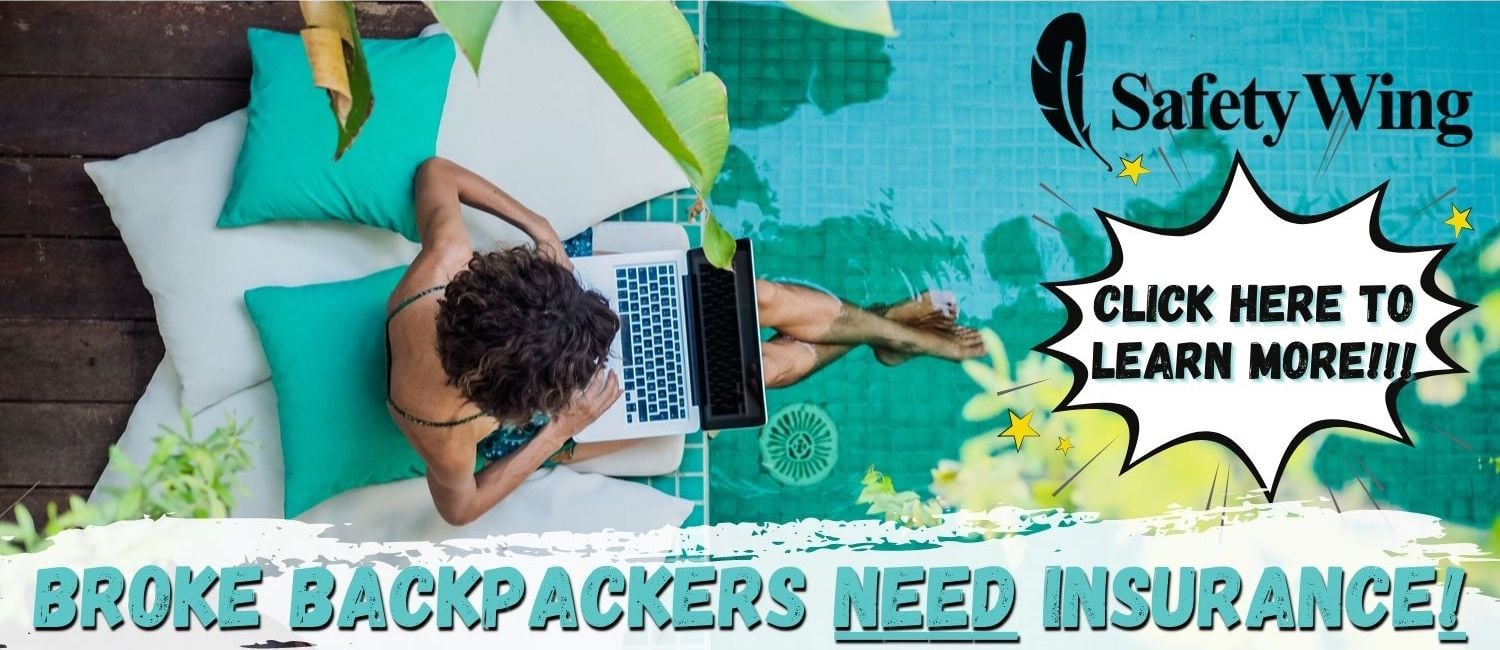 SafetyWing is cheap, easy, and admin-free: just sign up lickety-split so you can get back to it!
Click the button below to learn more about SafetyWing's setup or read our insider review for the full tasty scoop.
FAQ on Things to Do in Curacao
Here are some quick answers to common questions about what to do and see in Curacao.
Conclusion
Curacao isn't exactly off the beaten track itself, but away from what all the tourists do (and want to do) there is a surprising amount of stuff to discover here that feels decidedly un-touristed. Hidden coves, acres upon acres of nature to explore, old plantations turned museum, and the whole hipster neighbourhood of Pietermaai to explore… there's a ton of cool stuff to do in Curacao.
So whether you are visiting this slice of the Lesser Antilles as a couple, or if you are visiting with your family and you're looking for some kid-friendly things to do here, we hope you have an awesome time discovering cool Curacao for yourself!
---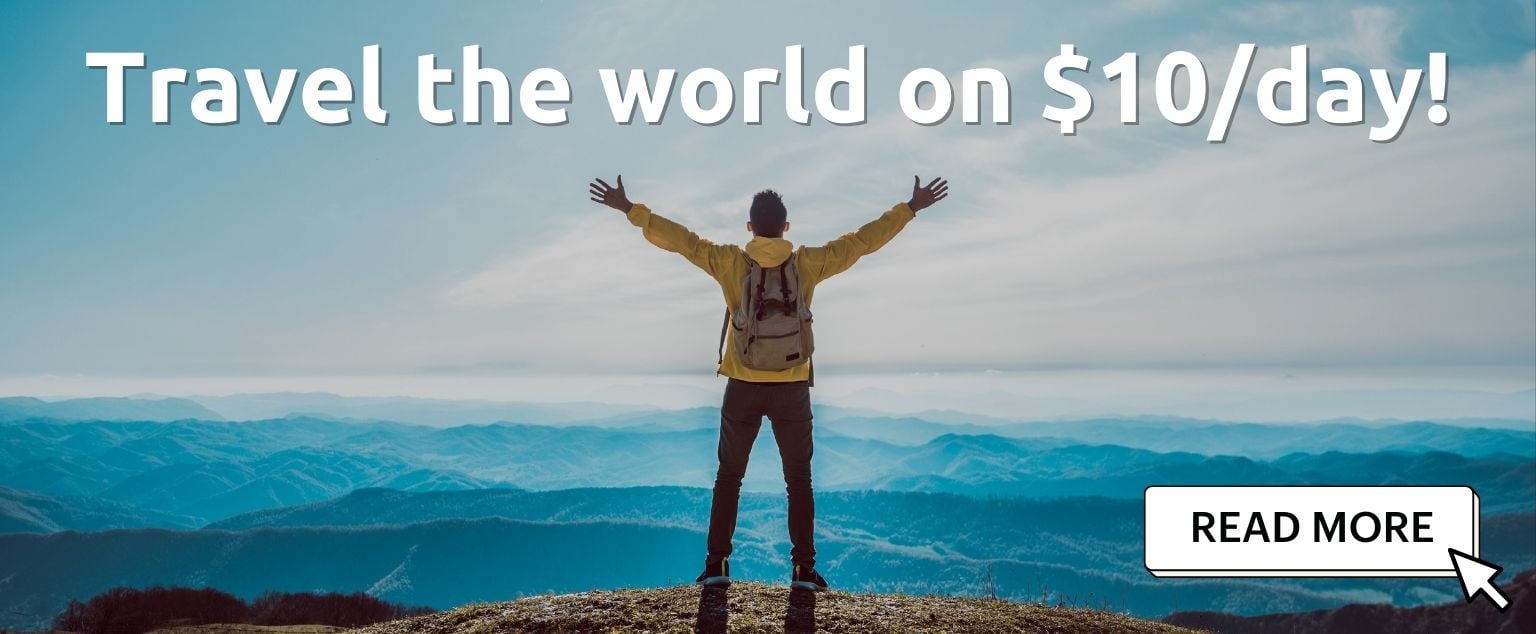 And for transparency's sake, please know that some of the links in our content are affiliate links. That means that if you book your accommodation, buy your gear, or sort your insurance through our link, we earn a small commission (at no extra cost to you). That said, we only link to the gear we trust and never recommend services we don't believe are up to scratch. Again, thank you!