With a ton of history that charts the early days of Mexico and the United States itself, San Antonio is a big Texan city with about a million stories to tell.
Naturally, there's a LOT of things to do in San Antonio. Starting with its most famous sights (ever heard of the Alamo?), there's more historic buildings here than you could ever imagine and a ton of top landmarks that see tourists flocking to each year. In short: it's an awesome city!
It's easy to guide yourself to top tourists sights, but What's more difficult is to find the coolest, most unique and off the beaten track things to do in San Antonio. 
…That's where I come in!
I've crafted this guide to the top things to do in San Antonio so you can veer off the tourist trail and see the real side to this city. If you want local, if you want cool, you'll find it here!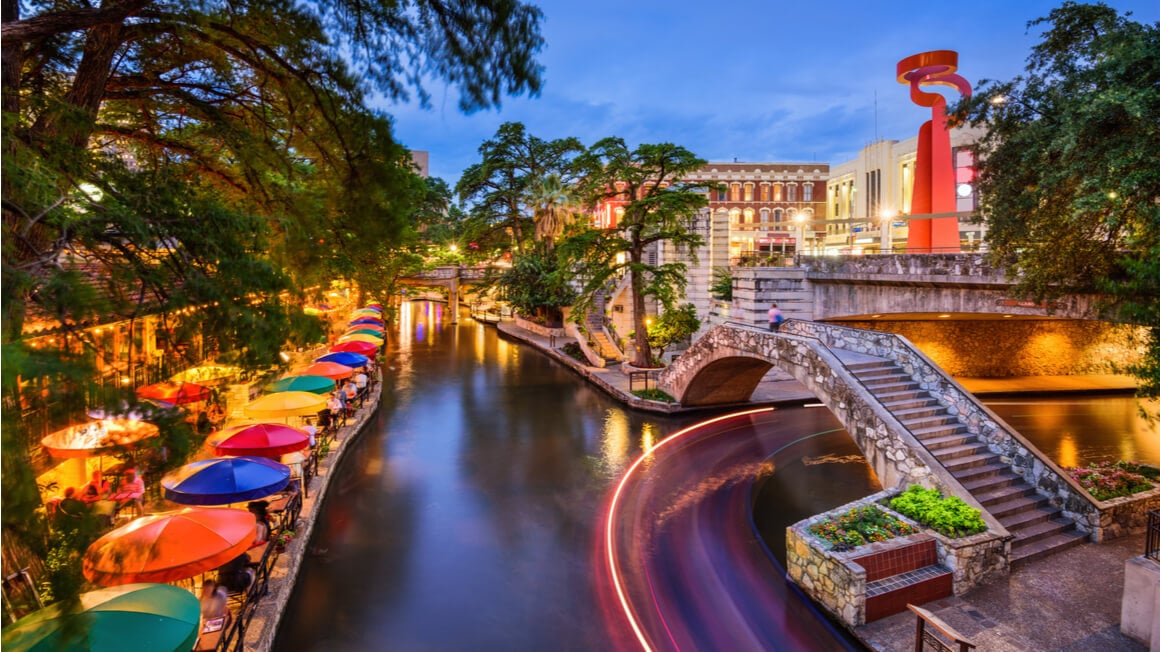 Do You Want to Travel FOREVER??
Pop your email in below to get a FREE copy of 'How to Travel the World on $10 a Day!'.
The Top Things to Do in San Antonio
Dive into the table below which lists the absolute best things to do in San Antonio, followed by in-depth descriptions of more than 20 iconic activities to do in this unique American city.
Quick side note: Make sure you've got your accommodation sorted before you book your tickets! The best places to stay in San Antonio fill up fast during the high season.
Top Thing To Do
Top Thing To Do
Discover the History of San Antonio!
Immerse yourself in the fascinating history of this formerly Mexican city!
Most Unusual Thing to Do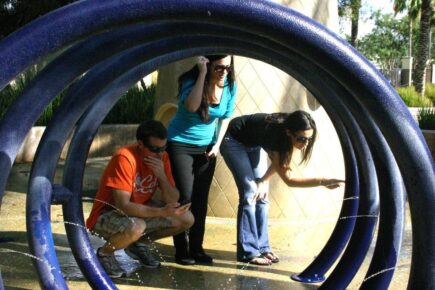 Most Unusual Thing to Do
Go On a Scavenger Hunt!
Get to know San Antonio with a fun and interactive scavenger hunt around the city.
Best Thing to Do at Night
Best Thing to Do at Night
Get Spooked by a Haunted Bar Crawl
San Antonio is a pretty haunted city by all accounts, and it makes sense considering how many battles were fought here. See if you encounter a ghost or two on this haunted bar crawl!
Most Romantic Thing to Do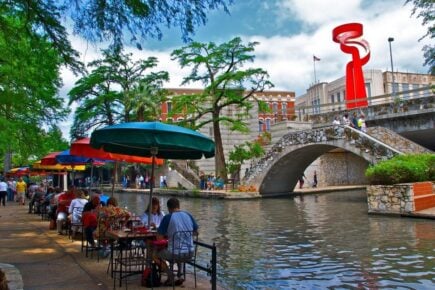 Most Romantic Thing to Do
Enjoy the River Walk
The San Antonio River Walk is the most beautiful place in the city perfect for any style of date.
Best Free Thing to Do
Best Free Thing to Do
Be Amazed by the Missions
The Alamo is the most famous, but several other historical missions exist in San Antonio, too. They also happen to be the only UNESCO site in Texas–AND they're free!
1. Discover the History of San Antonio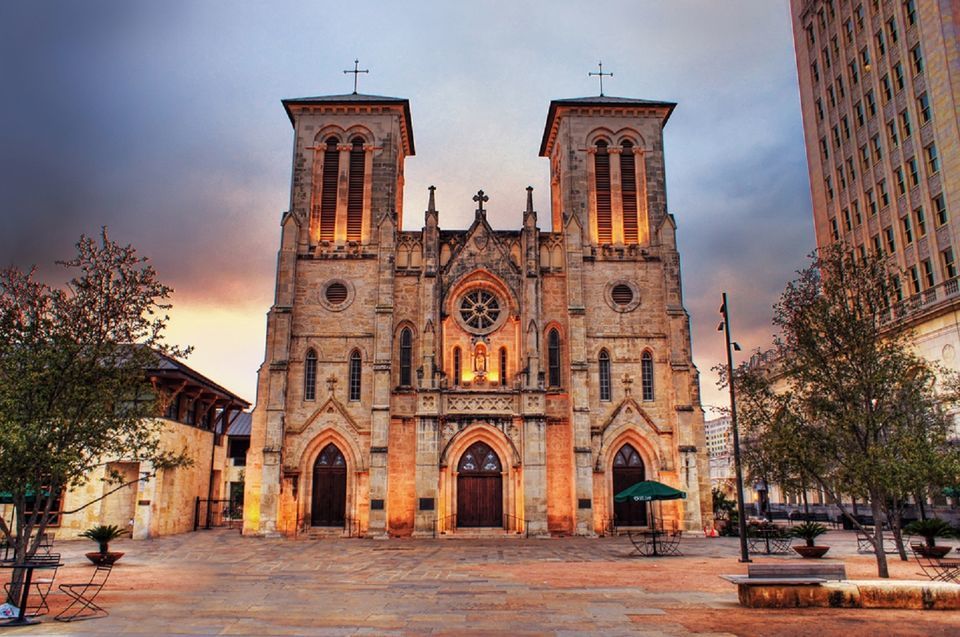 San Antonio was founded in 1718. That's a pretty long time ago – and back then it was part of the huge area of land that became Mexico. Things happened and, well, now it's now part of the USA and one of the most important places to learn about Texas history.
I can't tell you everything because it would totally ruin discovering the city's past for yourself – which is for sure one of the best things to do in San Antonio. If you're not sure where to start, the King William Historic District is a cool place to begin, as is the famous San Fernando Cathedral.
2. Dig into the city's amazing food scene
Texas is well known for its food: the huge portions, the Mexican and Tex-Mex cuisines that point back to its history! The best part? San Antonio is the best place to taste it all! There's an amazing food scene here – one that heats up after dark, which is when you should explore its bodegas, burger joints, and dive bars.
More than just something to do in San Antonio at night, touring around the best eateries in town is a spiritual quest for foodies: puffy tacos at Ray's Drive Inn, sea scallops at Pappadeaux Seafood Kitchen, fried chicken steak at DeWese's Tip Top Cafe (open since 1938!). It's a veritable pilgrimage. Eat your way into an inflated stomach with gusto!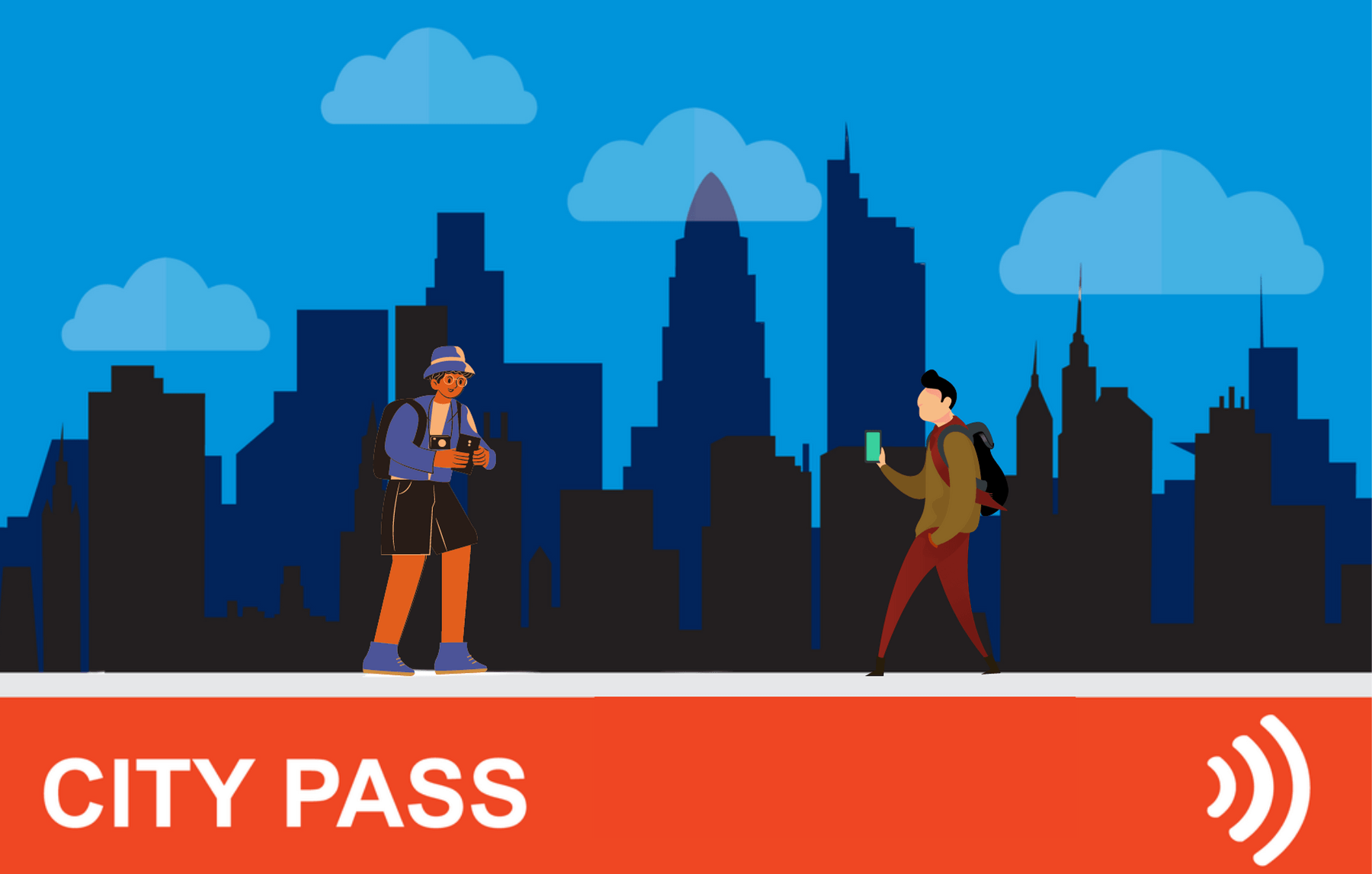 Travelling to San Antonio? Then plan yo' trip the smart way!
With a San Antonio City Pass, you can experience the best of San Antonio at the CHEAPEST prices. Discounts, attractions, tickets, and even public transport are all standards in any good city pass – be sure invest now and save them $$$ when you arrive!
Buy Your Pass NOW!
3. Gawp at the views from the Tower of the Americas
Who doesn't love a good view? I know I'm always up for one!
And if that sounds like you too, you definitely shouldn't miss the amazing Tower of the Americas – the tallest building in San Antonio (750 feet) and formerly the tallest in the USA! Needless to say, it's one of the coolest places to visit in San Antonio!
Built by architect O'Neil Ford, it was commissioned for the 1968 World Fair in San Antonio and is decidedly '60s. Instagrammers, take note of this hip thing to do in San Antonio. There's a restaurant at the top, but for me, it's all about the views and the architecture!
Entrance: $16.50 USD
Hours: 11AM – 10PM daily
Address: 739 E César E. Chávez Blvd, San Antonio, TX 78205, United States
4. Be amazed by the San Antonio Missions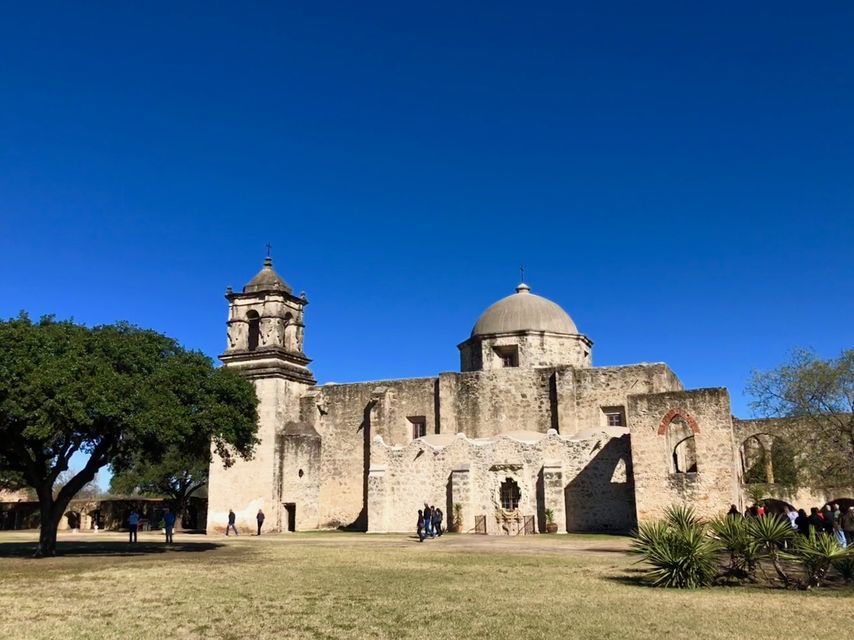 One of the biggest historical draws of San Antonio is, of course, the Alamo. This and all the other Catholic missions in San Antonio are the only UNESCO World Heritage Sites in all of Texas, which is pretty wild because Texas is huge! Basically, this is one of those San Antonio attractions that you just can't miss.
These are 300-year-old chapels, one of which became the setting for one of the most famous battles in US history: the Battle of the Alamo. You can learn all about that when you get here! There are four others too: Mission Concepcion, Mission San Jose, Misson San Juan, and Mission Espada, which are all situated in the city's Historic District.
Budget travel bonus: As the entrance to the Missions is free, this is one of the BEST free things to do in San Antonio and one of the more interesting historical sites to say you've seen while backpacking the USA.
Entrance: FREE!
Hours: 9AM – 5PM daily
Address: 6701 San Jose Dr, San Antonio, TX 78214, United States
The San Antonio River Walk is basically one of the most essential things to see in the city. Not only is this riverside area particularly attractive, but it's also a great place to stop for a bite to eat as many of the best restaurants in San Antonio are located here. Even better, take a 35-minute River Walk boat cruise. Boats leave every 20 minutes and will pick you up from many stops along the way. A hop on hop off bus tour awaits you at the end, taking you to the best attractions in San Antonio.
The San Antonio River runs through here lined by beautiful old buildings housing shops, restaurants and bars. Chill with a cocktail under a colorful sunshade and nibble on some Tex-Mex fare as you watch people and boats packed with sightseers go by. It's pretty touristy, but it's also pretty nice – that's why it's such a popular thing to do in San Antonio, by day and by night!
6. Experience a Texas Rodeo
One of the absolute coolest "that's so Texas" things you can see in San Antonio is hit up a rodeo! You can see professional cowboys and girls compete in various events each Saturday night. And it really doesn't get more Western than this!
Perhaps one of the most authentic things to do in San Antonio, rodeos are not just entertaining, but they give you a glimpse into the good ole' days when this unique sporting event was more popular. Aside from the competitions themselves, you'll also be able to feast on some Texas bbq AND try your hand at (mechanical) bull riding!
Small Pack Problems? 😉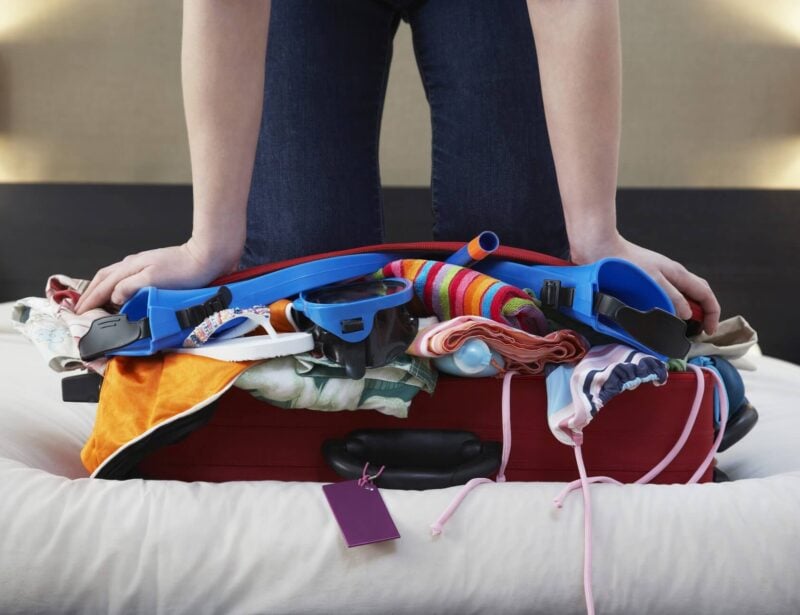 My missus travels with all her clothes in ziplock bags: don't be like my missus. UP YOUR PACKING GAME!
Packing cubes for the globetrotters and compression sacks for the real adventurers – these babies are a traveller's best kept secret. They organise yo' packing and minimise its volume too so you can pack MORE.
Or, y'know… you can stick to ziplock bags.
View Our Fave Cubes
Or Check Out the Sacks!
7. Go on an adventure in the Natural Bridge Caverns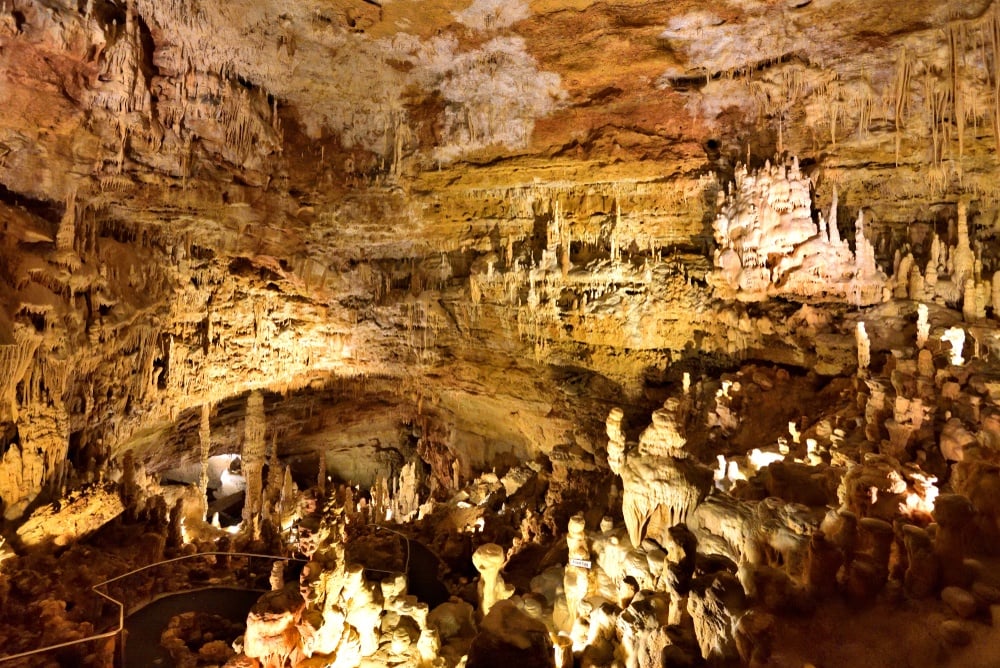 Natural Bridge Caverns is one of the more adventurous things to do in San Antonio if you're claustrophobic. But seriously: they're super cool. This set of caves sits 180 feet below the surface of the Earth was discovered in the 1960s by four college students (sounds like the start of a horror movie) and today can be explored with the help of a knowledgeable guide.
There are cathedral-like interiors, stunning stalagmites and stalactites, and even the chance to squeeze through some narrow spaces. And if you want to tack on some more sightseeing to your day, hit up the nearby Natural Bridge Wildlife Ranch, which gives you the feeling of being on an African safari just 30 minutes from downtown San Antonio!
Entrance: $38 for adults, $28 for kids
Hours: 9AM – 4PM Monday through Friday, 9AM – 5PM Saturday and Sunday
Address: 26495 Natural Bridge Caverns Rd, San Antonio, TX 78266, United States
8. Take a trip to Texas Hill County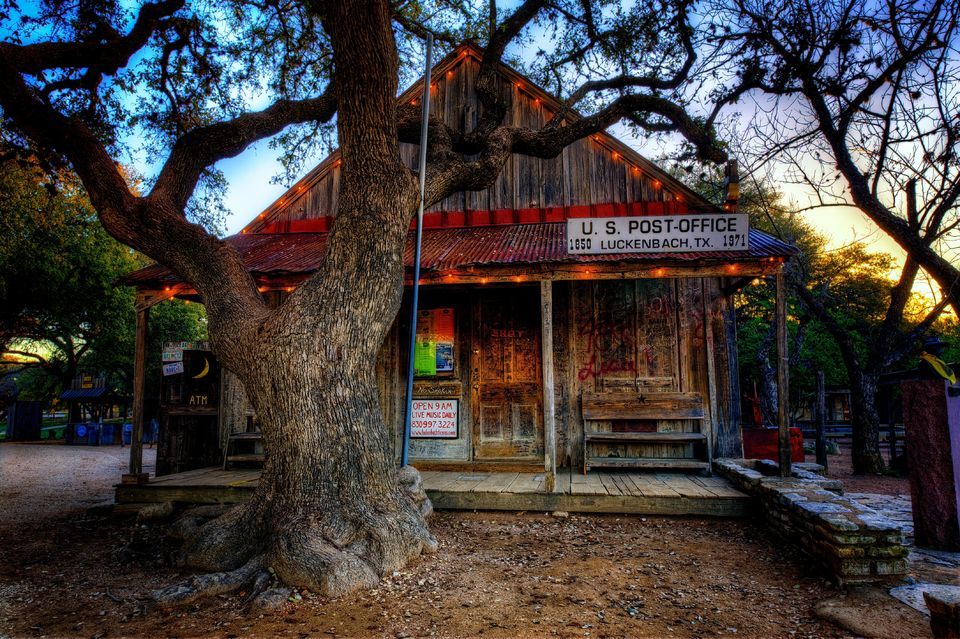 It wouldn't be a Texas road trip without seeing some of the sprawling countryside. So for one of the best day trips from San Antonio, you've got to see the rolling hills, the lavender, the wineries – and the ranches, of course!
You probably wouldn't associate this place with wine, but there are actually a ton of vineyards! The award-winning wine (say that 10 times quickly) of Sister Creek Vineyards is a good place to curb your appetite with some taste-testing. Elsewhere, get a taste of jingly-jangly country music at Luckenbach, a charming country town established in 1849 – one of the oldest in the state!
9. Get zen at the Japanese Tea Garden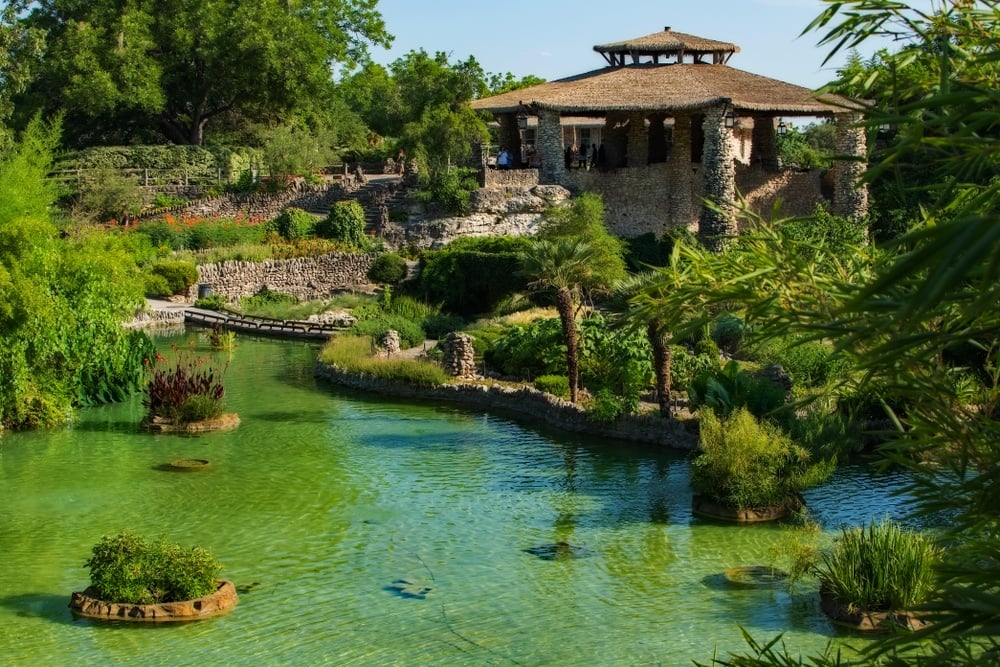 For some much-needed relaxation, make a beeline to the Japanese Tea Garden. This is a beautifully sculpted park that's basically a slice of chill in the middle of the city for decades.
Located in a former quarry, this park actually has a history of over 90 years, though it was only reopened in 2008. Easily one of the coolest things to do in San Antonio, you can admire flower-lined trails in the spring, plenty of bamboo, and even a 600-foot waterfall gushing into a koi pond!
Entrance: Free
Hours: 7AM – 5PM daily
Address: 3853 N St Mary's St, San Antonio, TX 78212, United States
Is This the Best Daypack EVER???
10. Go on a scavenger hunt around the city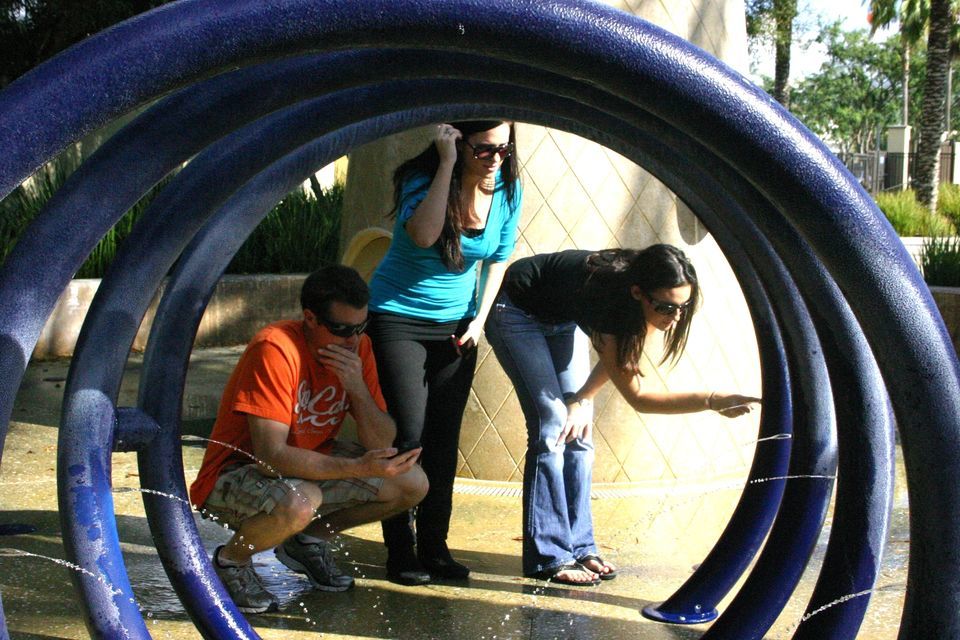 Remember scavenger hunts from school? You'd have to come back with, like, a paperclip, a feather and a rock and though it was super fun there never seemed to be much point to them?
Yeah me too…
But never fear: the folks at Urban Adventure Quest have got it sorted. This is a really unusual thing to do in San Antonio and one of the most interesting ways to get to know the city. Summon your inner child with a smartphone in hand, dig up clues and find hidden historic spots. It's different, it's fun, and it's a pretty special way to discover just what the heck is going on with San Antonio's history. There is truly la ton to see!
11. Get stuck into Mexican food at the Historic Market Square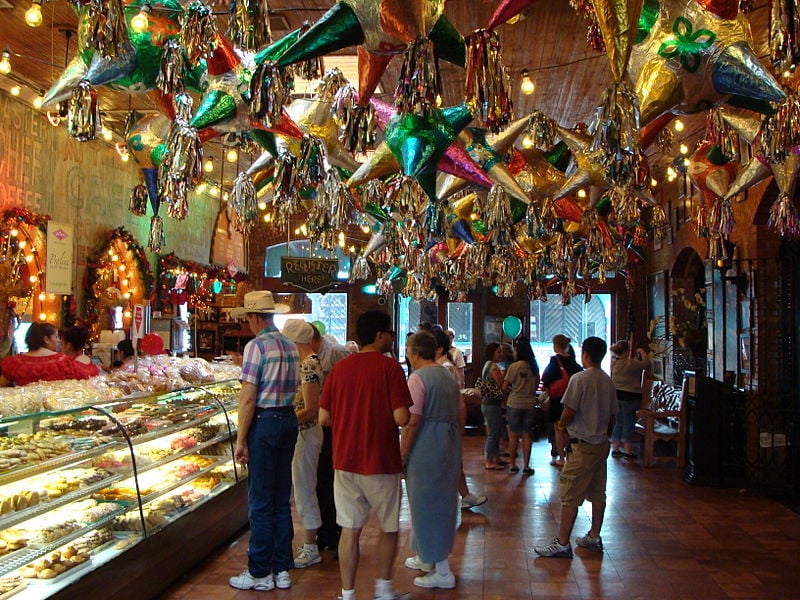 Formerly part of Mexico, and still on the border with its southern neighbor, San Antonio is a no-brainer when it comes to sampling some Mexican flavors and food. For foodies, or anyone who's hungry really, I wholeheartedly recommend that you check out El Mercado (that's Spanish for market). It's the largest Mexican market in the entire USA!
Here you can enjoy the tastes, sights, and sounds of Mexico. It's not just street food, there's also some gourmet stuff going on here too. You can even have a margarita or two! Even if you're flying solo, this is one of the best things to do in San Antonio by yourself, just getting lost in all the colors and smells of this place is bound to be a sensory overload. Mmm-mmm!

Hours: 10AM – 6PM Monday – Saturday, 10AM – 5PM on Sunday
Address: 514 W Commerce St, San Antonio, TX 78207, United States
12. Get spooked out on a haunted bar tour
To be fair, San Antonio has a fair claim to its hauntings. I mean, this was basically a battlefield at one point, and there are tons of old buildings here. Suspiciously, a lot of the haunted places in San Antonio are bars!
Cadillac Bar, for example, is built on a burial ground; the owners had to "seal" the basement because of all spirits wandering around. The Gunther Hotel (complete with cocktails at Bar 414) is haunted by a murderer and Ernie's Bar at the Crockett Hotel is plagued by ghosts from past wars.
Unsurprisingly, this is one of the coolest things to do in San Antonio at night – if not just for the amazing interiors of the bars. And you'll probably see something if you drink enough!
13. See the amazing plants in the Botanical Garden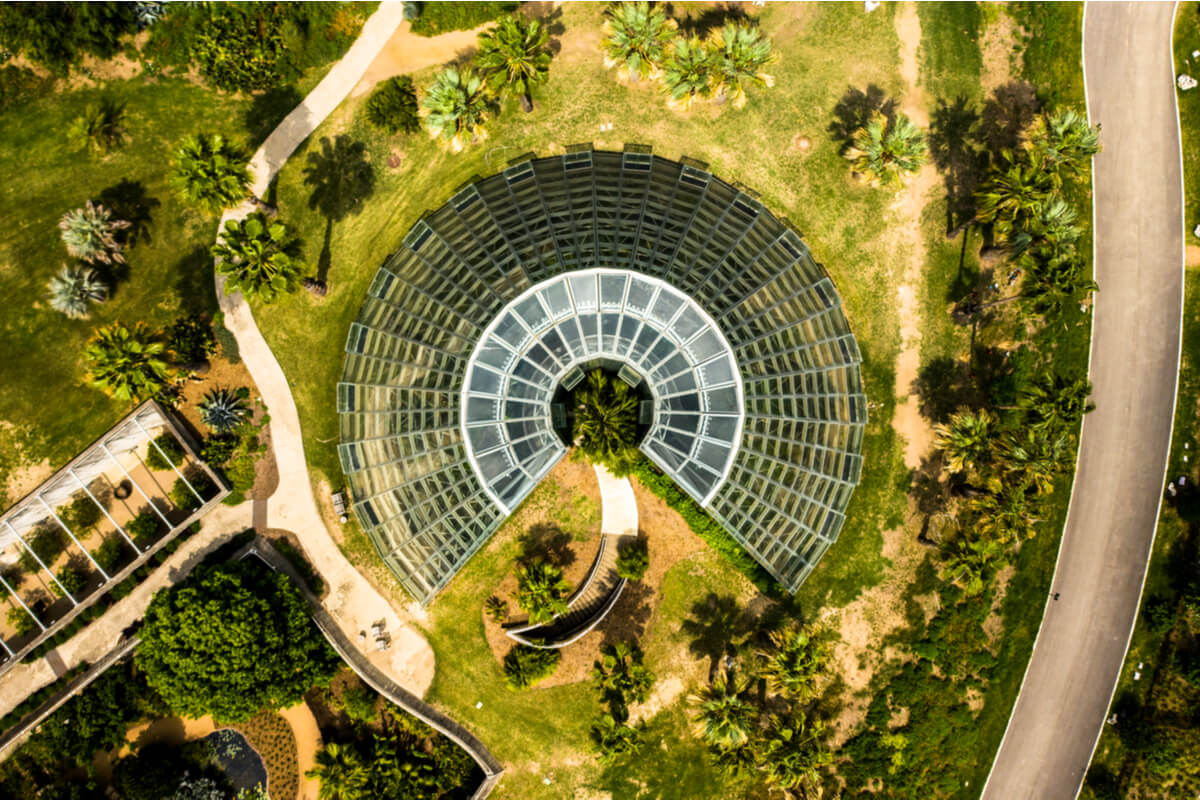 Spread across 38 acres with a pond, a conservatory for tropical plants, and a very nice cafe, the San Antonio Botanical Garden is an inspiring spot and actually one of the more off-the-beaten-path things to do in San Antonio. There are a ton of little walkways to lead you around this beaut of a spot.
Stay a couple of hours or chill out all day, in this otherworldly place – there's honestly loads to explore. It's a pretty unique place in a city that's overshadowed by the Alamo and the River Walk, so for anybody looking for something unique to do in San Antonio, this is the place for you.
Photographers, botanists, and succulent-loving Instagrammers will have an absolute field day here!
Entrance: $16 USD (Monday-Thursday), $18 USD (Friday-Sunday)
Hours: 9-5 daily (January -February), 9-7 Monday-Wednesday & Friday-Sunday, 9-9 Thursday (March-October)
Address: 555 Funston Pl, San Antonio, TX 78209, United States
Travel with peace of mind. Travel WITH a security belt.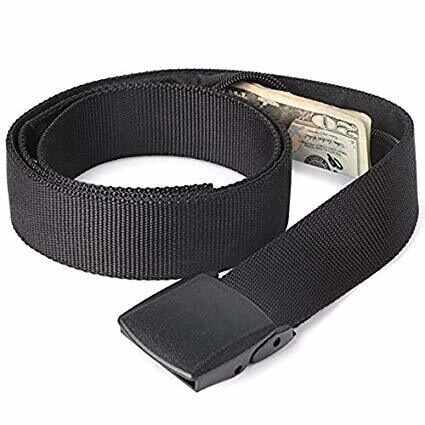 Get your cash stashed with this awesome Pacsafe money belt. It will keep your valuables safe no matter where you go.
It looks exactly like a normal belt except for a SECRET interior pocket perfectly designed to hide a wad of cash or a passport copy. Never get caught with your pants down again! (Unless you want to.)
Hide Yo' Money!
14. See literally everything by bus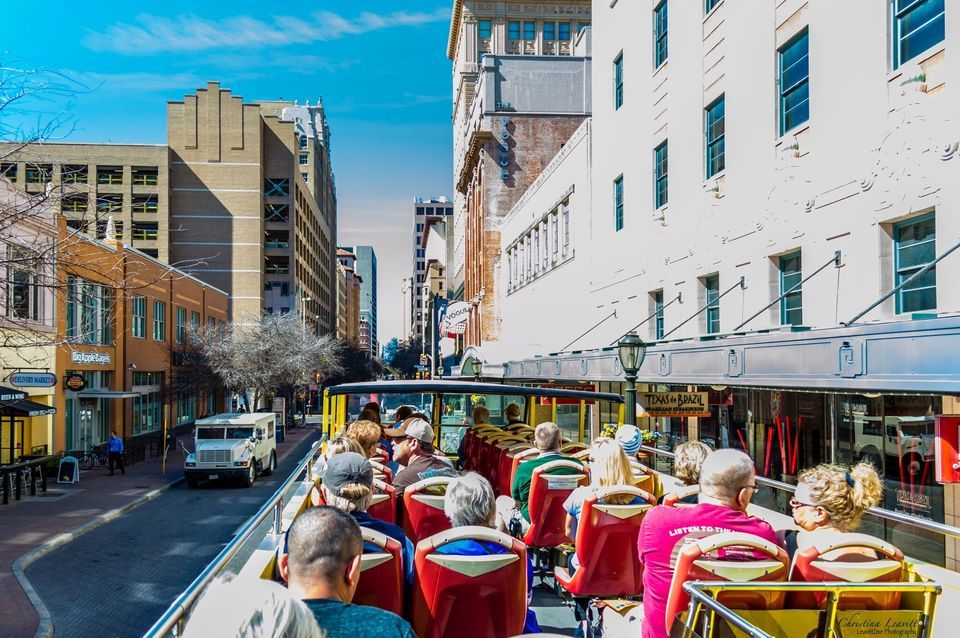 If you've only got a couple of days in San Antonio and you're one of those people who really want to see absolutely everything, I'd recommend the hop-on-hop-off bus.
An essential thing to do in San Antonio for those strapped for time, the bus ensures you'll get to see every sight in town, with 19 stops in total. From the Tower of the Americas to the Tobin Center and the Alamo, you won't have to worry about transportation!
The bus runs 8:40 AM to 5:30 PM daily, and you can choose from 1, 2, or 4 day passes.
15. Get a little cultured at the San Antonio Museum of Art
If you're at the River Walk and feel like escaping the crowds for a moment, then San Antonio Museum of Art (or SAMA) can be your cultural, creative oasis. It's a bunch of different exhibitions set in a series of historic buildings that make up the former Lone Star Brewery Complex (1884).
You'll find all kinds of stuff here from contemporary ceramics to classical Chinese painting. It's very international. So if that's your vibe, you should deff check it out. Even better: it's a perfect thing to do in San Antonio when it rains!
Entrance: $10-$20 USD
Hours: 10-7 Tuesday and Friday, 10-5 Wednesday, Thursday, Saturday, Sunday
Address: 200 W Jones Ave, San Antonio, TX 78215, United States
16. Check out some pretty impressive toilet seats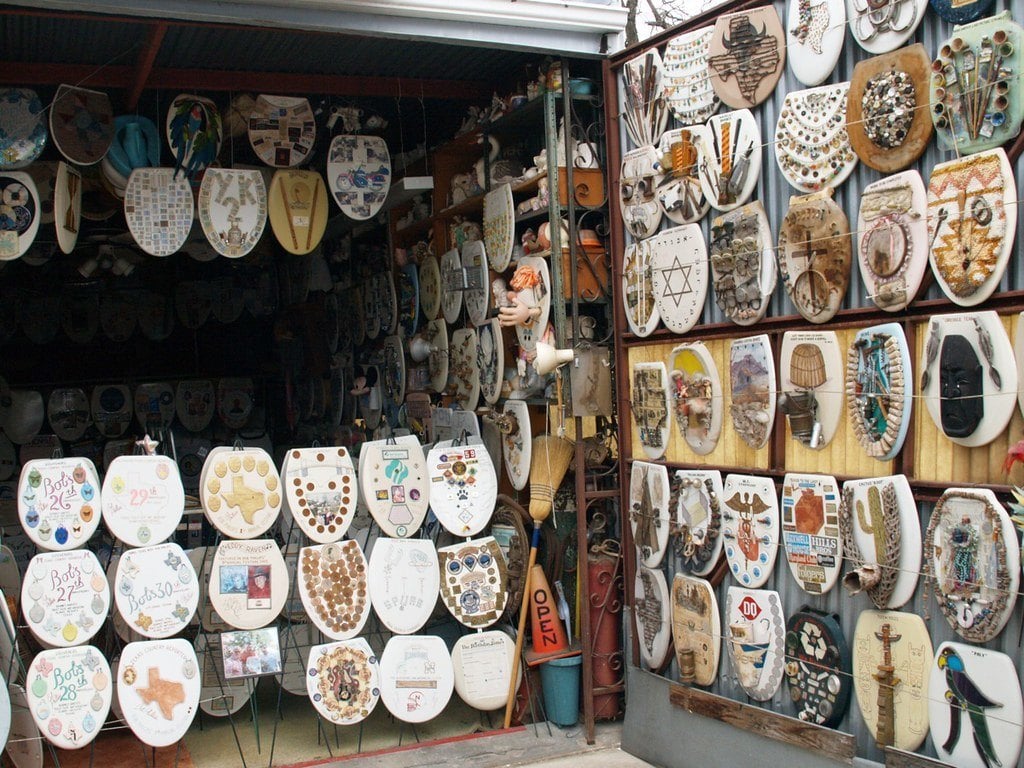 We feel like every list of things to do in whatever place needs to include something toilet-based. And we've got you covered with an unusual thing to do in San Antonio: a toilet seat museum (using the word 'museum' very loosely here).
Officially called Barney Smith's Toilet Seat Museum, the owner himself is a former plumber turned outsider artist who now turns his hand at painting and decorating toilet seat covers.
It's a great slice of American quirkiness and free spirit that has to be seen to be believed. It's actually a pretty amazing place: Barney is a great guy! Note that there are no actual working toilets here, it's art. And you wouldn't relieve yourself on the Mona Lisa would you?
Hours: 11 AM-12 AM (Sunday-Wednesday) 11 AM-2 AM (Thursday-Saturday)
Address: 5959 Grove Ln, The Colony, TX 75056, United States
17. Sample the different beers (and whiskey) at Ranger Creek Brewing & Distillery
Cure what ails you at this award-winning "brewstillery" with a ton of tastings of the best beer and bourbon in Texas. Ranger Creek Brewing & Distillery has it pretty much sorted for the alcohol connoisseur, with tasting rooms and even an amazing restaurant where you can get a side of food for your drinking.
Founded in 2010, there's a fun Texas vibe in the air at this place. Everything is made on-site, from the charred oak barrels to the whiskey inside them! On days that are a bit dodgy weather-wise, this makes for the perfect thing to do in San Antonio. Tours are also available if you also want to learn about the process!
Hours: 10-4 (Monday-Thursday), 12-9 (Friday-Saturday)
Address: 4834 Whirlwind Dr, San Antonio, TX 78217, United States
Save $$$ • Save the Planet • Save Your Stomach!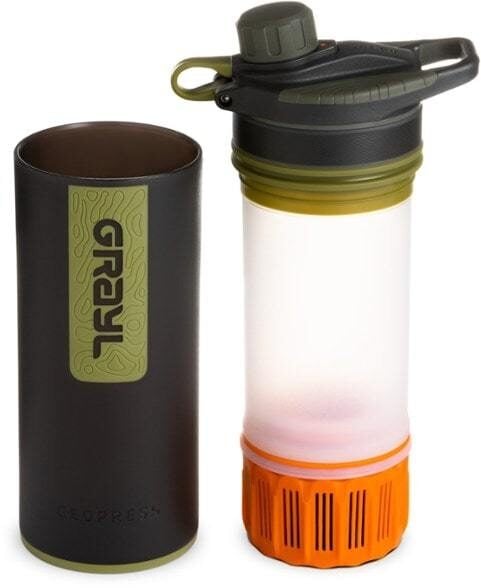 Drink water from ANYWHERE. The Grayl Geopress is the market's leading filtered water bottle protecting your tum from all the waterborne nasties. PLUS, you save money and the environment!
Single-use plastic bottles are a MASSIVE threat to marine life. Be a part of the solution and travel with a filter water bottle.
We've tested the Geopress rigorously from the icy heights of Pakistan to the tropical jungles of Cuba, and the results are in: it WORKS. Buy a Geopress: it's the last water bottle you'll ever buy.
Buy a Geopress!
Read the Review
18. Take a selfie with the world's largest cowboy boots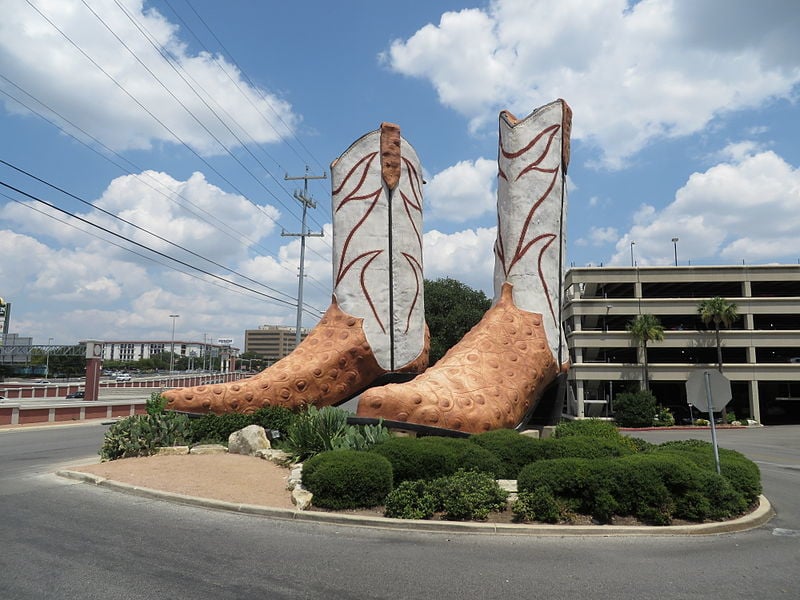 Texas is known as the American state where everything's somehow… bigger. The land area, the food portions – and the cowboy boots. And to be specific, we're talking about the world's largest cowboy boots here!
And it's no bogus claim, either: these were officially recognized by Guinness World Records in 2016 as such. So for one of the more unusual things to do in San Antonio, head to the Lone Star Mall and find the big boots themselves (can't miss 'em). They were created in 1979 by Bob Wade and stand over 35 feet tall. It would be rude not to take a selfie in front of these monsters.
19. Go and watch a performance at the Tobin Center for the Performing Arts
To see more of the artsy side of San Antonio, away from the scary spooks of history, I recommend heading to the Tobin Center for the Performing Arts for something fun and cultural to do in San Antonio at night.
Built-in 1926, this historic venue is the place to be for concerts, ballet performances, and loads of other acts. Its claims to fame include a gig by Paul McCartney and even a presidential election speech by Barack Obama. Comedy nights, musicals like Mary Poppins and a ton of other things await you at this storied venue along the River Walk.
20. Go art hunting and finish up with dinner in the Pearl District
Looking for a romantic or just plain fun thing to do in San Antonio?
Have a wander around the hip Pearl District, which is a pretty romantic thing to do in San Antonio. A former industrial area, the area is filled with re-purposed, regenerated buildings that now house bars, boutiques, and bijoux booksellers.
Listen to live music at the market, shop around, and cap the night with a meal at hip restaurant Cured!
21. Head to the city's annual Fiesta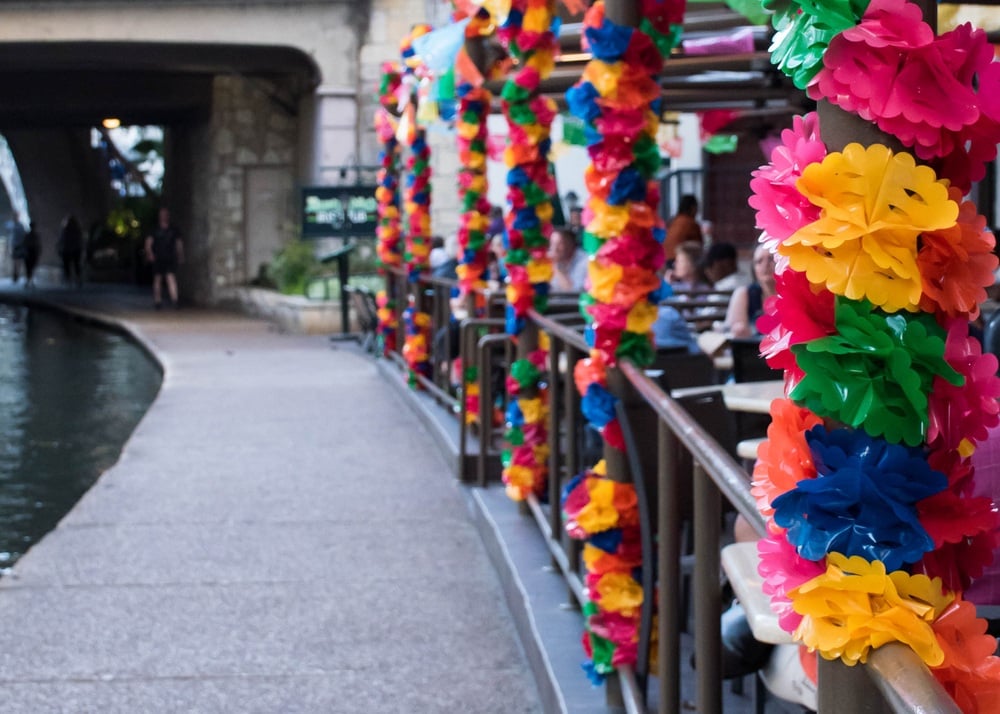 This may be a seasonal thing, but boy is it ever good. You should definitely try to make your trip to San Antonio during April, which is when the huge San Antonio Fiesta goes down. This annual festival dates back to 1891 and celebrates the memorial of the Battles of the Alamo and San Jacinto.
Over 3 million people cluster in the city to see this incredible festival. There are fireworks, parades, boat flotillas along the river, music, and it's the only festival in the US that's produced by women.
La San Antonio Fiesta is one of the best free things to do in San Antonio because, well, it costs nothing and it's awesome. A definite, definite must-see.
22. Go on a hike in Brackenridge Park
For a more outdoors-y thing to do in San Antonio, look no further than Brackenridge Park. There are a few green spaces dotted around this Texan city, but none like this one: it's simple to get to, it's very pleasant, and the trails are easy enough that anyone can do them.
As far as free things to do in San Antonio go, taking a stroll around the 343-acre Brackenridge Park on its sun-dappled pathways is simply wonderful. Think picnics, shade on a sweltering day, biking, and the chance to soak up some serious greenery.
If you need a break from the great outdoors, just pop into the Witte Museum that's located inside the park. The Witte specializes in Texas history and stories from ancient times to the present.
Forget boring accommodation… book yourself an EPIC STAY!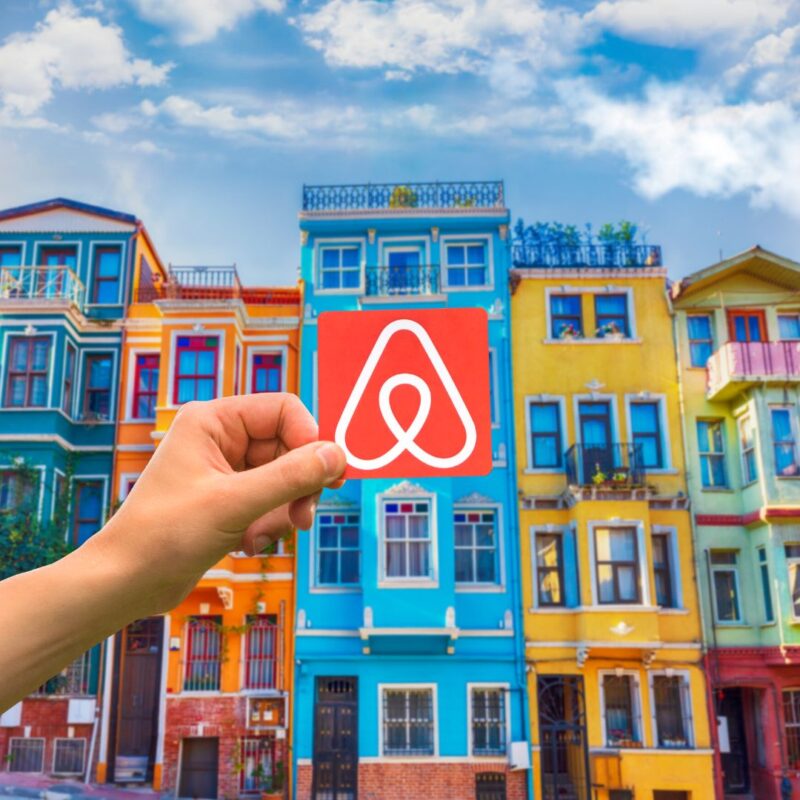 Why stay in a naff hotel when you can stay in a cosy, stylish local house instead? And for half the money too!
Stay somewhere EPIC and save your hard-earned dollars — from houses to barns to castles and caves, there is an Airbnb for every occasion!
Book an EPIC Stay
23. Be amazed by the largest mosaic of the Virgin Mary in the world
You've seen the biggest cowboy boots in the world: now it's time for you to see the world's largest mosaic of the Virgin Mary! Yep: the biggest one on this planet. Located at the Guadalupe Cultural Arts Center, this colorful work of art is a labor of love by artist Jesse Trevino that spans a whopping four stories.
It represents a mix of Mexican and American history and is supposed to look like a giant votive candle. It's actually pretty impressive. Cameras at the ready, Insta fiends: it's one of the best free things to do in San Antonio that'll have your photos lighting up without a single filter.
24. Have some serious fun at the DoSeum
So we know kayaking is fun but dang: the DoSeum is awesome and the best thing to do in San Antonio with kids! As you might be able to tell from the name, this isn't really a museum – it's more of a hands-on experience where you get to learn, explore and create. They claim they're a "charging station to power up kids." There are different areas to explore: Little Town (complete with taco truck and veterinarian), Spy Academy and Big Outdoors.
My favorite thing here is the musical staircase, which is pretty fun. You'll leave wishing this place was in your hometown since it does such a good job of keeping younger kids very, very entertained!
Entrance: $14 USD
Hours: 10AM-5PM (Monday, Wednesday, Thursday, Friday) 9AM-5PM (Saturday) 12PM-5PM (Sunday)
Address: 2800 Broadway, San Antonio, TX 78209, United States
25. Get adventurous and see the sights on a kayak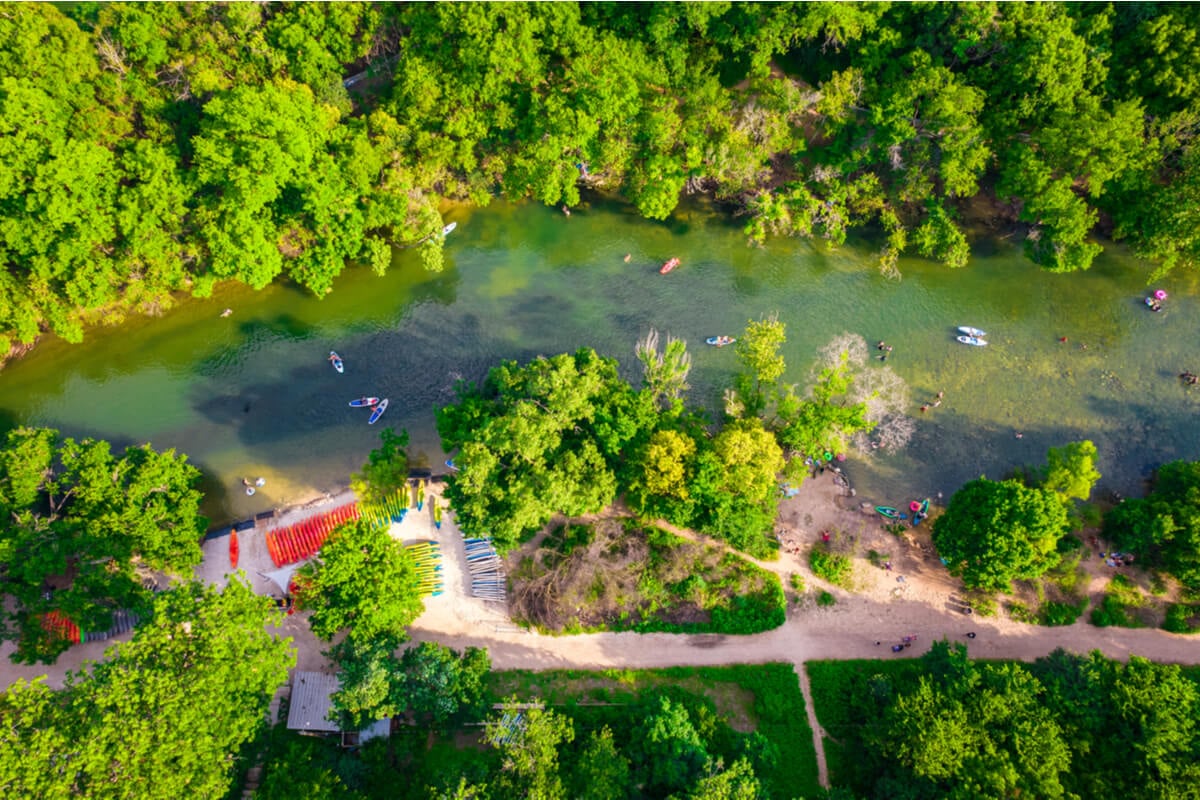 Kayaking on the river is one of the best things to do in San Antonio with kids. Even if you've never tried kayaking before, there are tour companies here who can sort you out.
This is one of the best outdoor activities to do in San Antonio. There's a ton of wildlife that calls the waterside trees and banks of the San Antonio River home so pick up your paddle and come see! Don't forget sunhats and sunscreen, the Texas sun can certainly get a bit crazy.
26. See a museum with a difference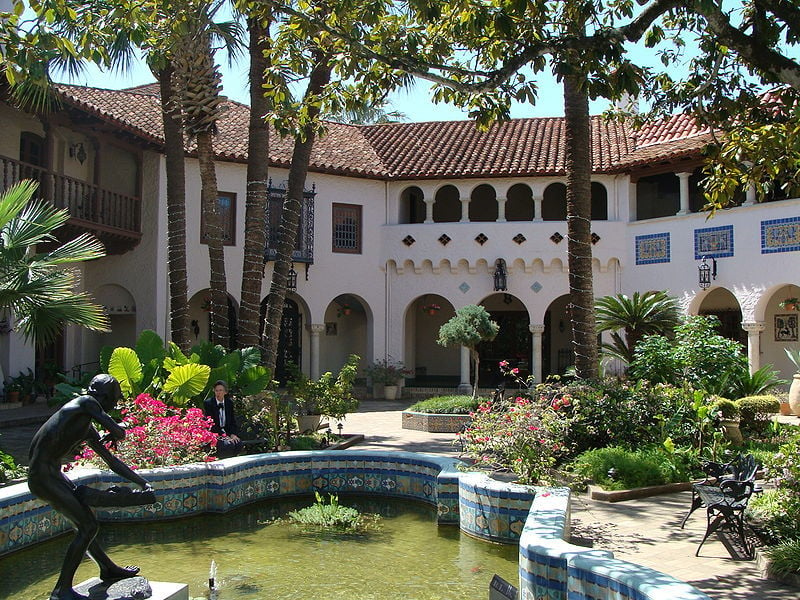 The McNay Art Museum isn't your run-of-the-mill museum space. For starters, it's got a bold claim to fame, in that it was the first modern art museum to open up in Texas (way back in 1954). Secondly, the setting itself is amazing. That's because it's located inside a beautiful early 20th century Spanish Colonial-Revival mansion on 23 acres of land.
And then there's the collection itself. Once the private collection of Marion McNay, there are some big names and heavy hitters of the art world here. Starting with her first and most prized piece, Delfino Flores by Diego Rivera, it's got Manets, Picassos, Rodins, Cezannes, Renoir, and loads more (over 20,000 pieces to be exact!). Art hounds should make a beeline for this place: it's one of the best creative things to do in San Antonio.
Entrance: $10-$20 USD
Hours: 10-6 (Wednesday and Friday), 10-9 (Thursday), 10-5 (Saturday) 12-5 (Sunday)
Address: 6000 N New Braunfels Ave, San Antonio, TX 78209, United States
Where to Stay in San Antonio
Looking for a specific place to stay? These are my top recommendations for places to stay in San Antonio. If none of these appeal to you, you can always check out San Antonio VRBOS as well!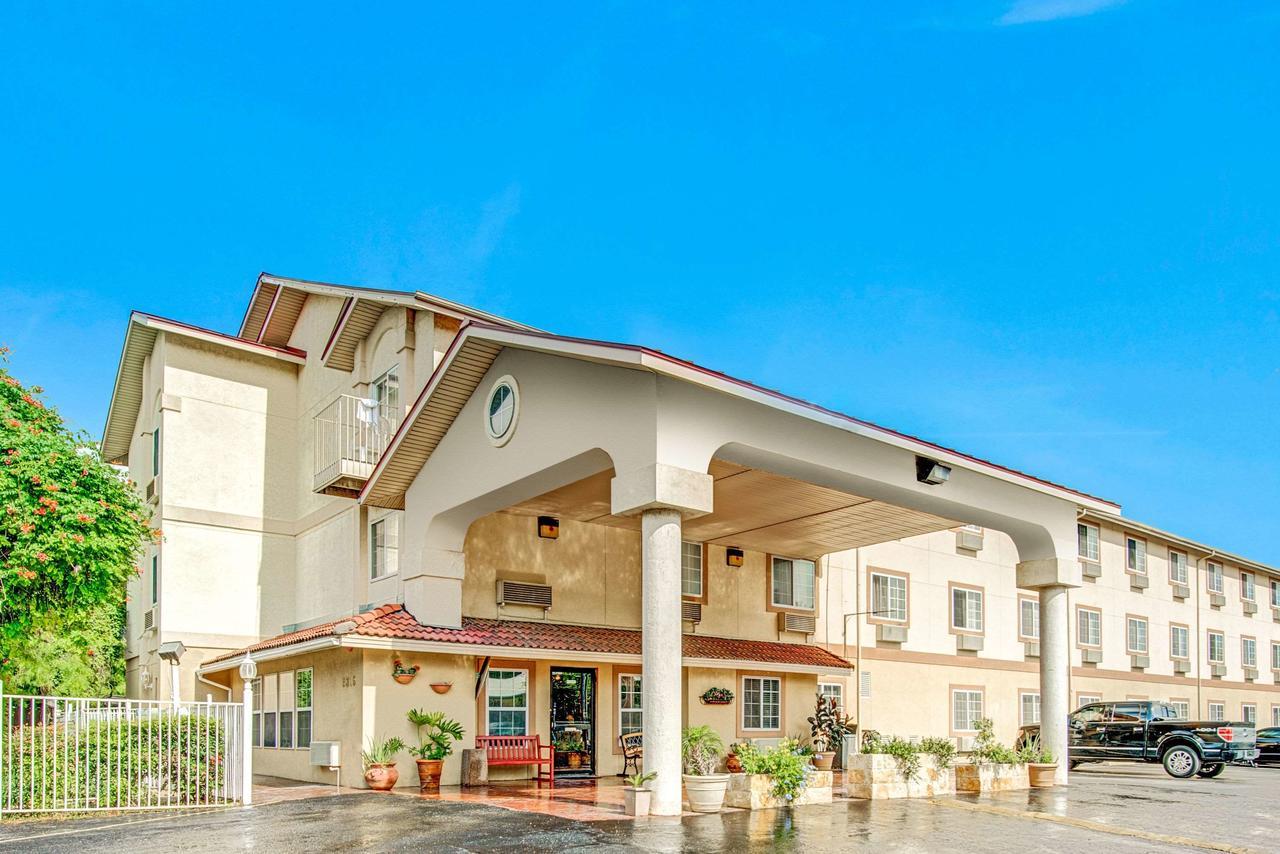 This charming two-star motel in San Antonio is our pick for the best budget hotel because of its clean rooms and comfortable beds. It is ideally located in San Antonio and is a short drive from the Six Flags Fiesta theme park. Guests can access laundry facilities and an outdoor swimming pool.
Located only 5 minutes walk away from Downtown, this cozy bedroom is ideal for first-time visitors in San Antonio. Well-appointed, it comes with a comfortable queen size bed and with all the basic amenities and essentials you'll need to enjoy a very pleasant stay.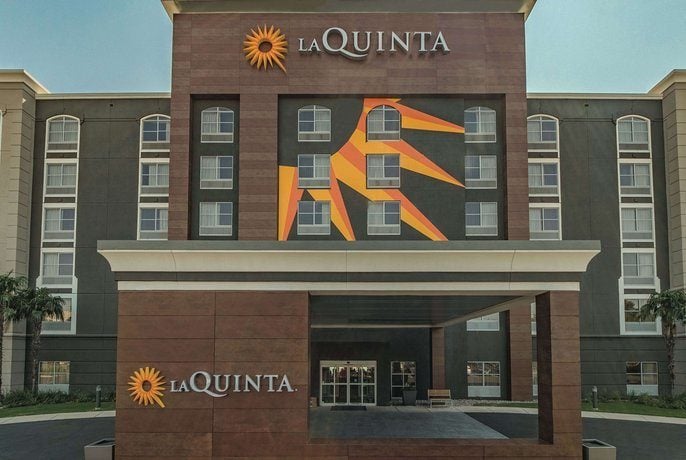 This is our pick for where the best hotel because it is ideally located for sightseeing and exploring San Antonio. The Riverwalk, the Alamo and other famous tourist attractions are all within walking distance. This three-star hotel has comfortable beds, free wifi and a beautiful outdoor swimming pool.
Some Additional Tips for Visiting San Antonio
Here are a few extra things to know before traveling to San Antonio!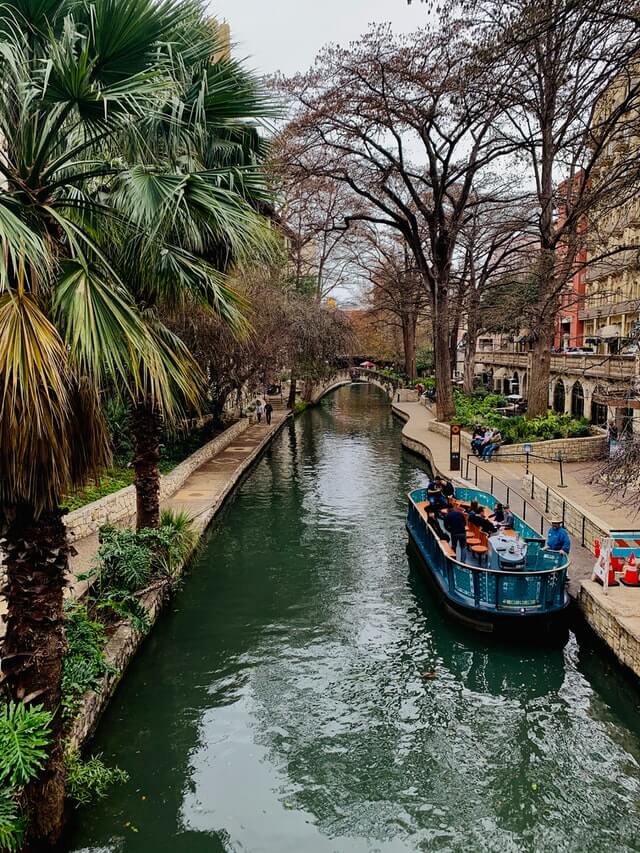 FAQ on Things to Do in San Antonio
Here are some quick answers to common questions about what to do and see in San Antonio.
Conclusion
There are literally so many awesome things to do in San Antonio that you either won't have time to do them all. That's why I suggest that you pace yourself and only go for the activities that really interest you. If that means the quirky museums and regenerated neighborhoods, cool – if it's more about the historic bars and whisky tastings for you, that's cool too!
Tons of tourist attractions can be found in San Antonio, but that doesn't always mean following the herd to every well-known destination: it's about being free. The Lone Star State wouldn't want it any other way!
Updated March 2022 by Samantha Shea
---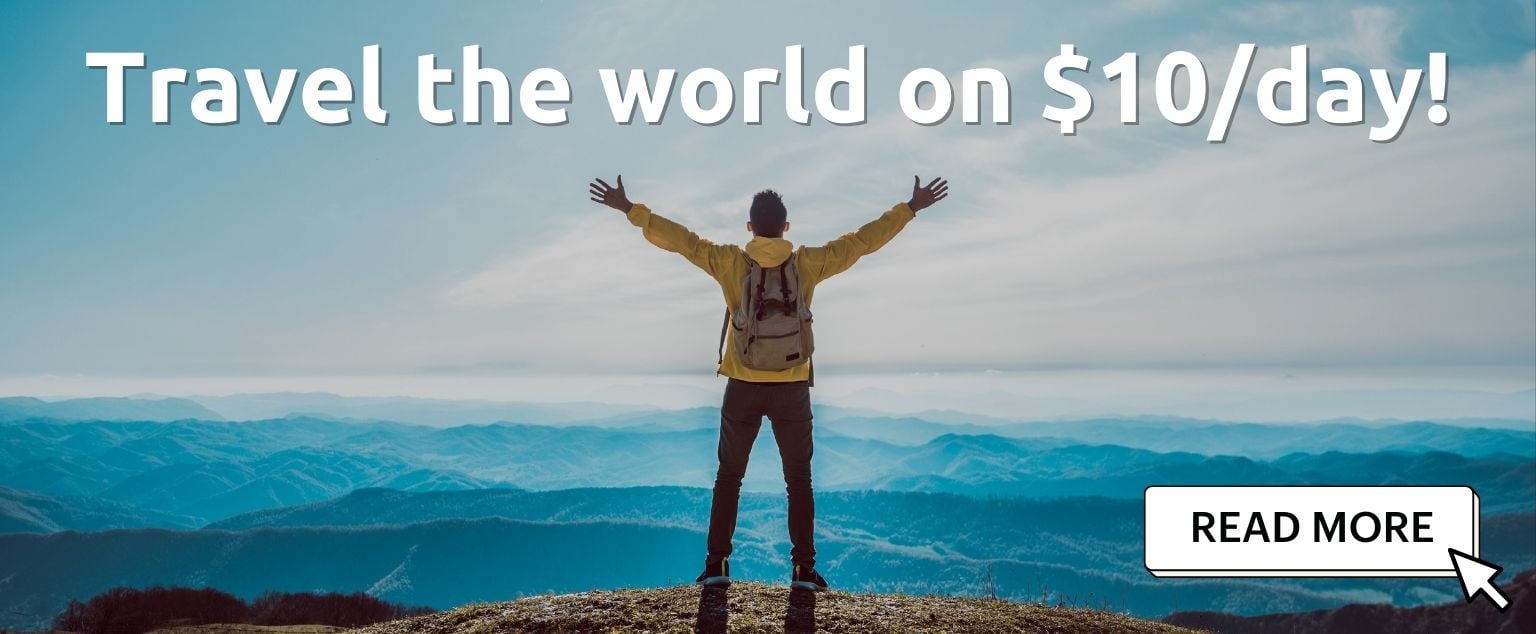 And for transparency's sake, please know that some of the links in our content are affiliate links. That means that if you book your accommodation, buy your gear, or sort your insurance through our link, we earn a small commission (at no extra cost to you). That said, we only link to the gear we trust and never recommend services we don't believe are up to scratch. Again, thank you!