Picturesque trails punctuated by waterfalls, vast prairies, delectable dishes, and easy access to neighboring cities, Villavicencio definitely has it all!
Affectionally called 'Villavo' by the locals, this destination ain't as big as Bogota, but it certainly packs a punch! Infused with Ilanero culture and colorful folklore, this city is well-suited to outdoorsy travelers since it's surrounded by plenty of lush greenery! Families will also find heaps to explore, with kid-friendly attractions on just about every corner.
One of the (many) great things about this Latin American destination is that it's a super affordable destination- so there's no need to save up for ages either.
But enough talking and let's check out the best things to do in Villavicencio!

Unlock Our GREATEST Travel Secrets!
Sign up for our newsletter and get the best travel tips delivered right to your inbox.
The Top Things to Do in Villavicencio
Just landed in Villavicencio and not quite sure what to see first? Don't worry- I've got your back!
Whether you're backpacking Colombia or just passing through, here are five unmissable Villavicencio that you really can't miss!
The Best Day Trips from Villavicencio
The Best Day Trips from Villavicencio
Head to Bogota
Okay, you just can't go to Villavicencio without taking a day trip to this iconic capital city! If you've got some extra time to spare, you can always check out this three-day activity that kicks off from Bogota and takes you through various points of interest like the Cano Cristales.
Things To Do in Villavicencio for Couples
Things To Do in Villavicencio for Couples
Munch your Way Through the City
Latin America is famous for its cuisine and each region has something special to offer. This gastronomic tour of Villavicencio combines a tasting session of Colombian delicacies with a tour of a bio park that aims at protecting the local flora and fauna.
Best Things to Do Near Villavicencio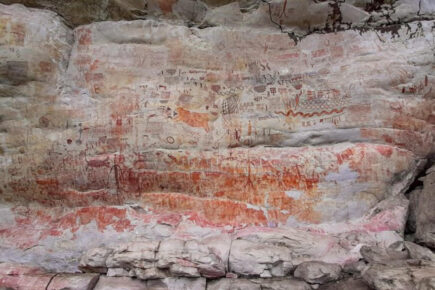 Best Things to Do Near Villavicencio
Take a Road Trip to Guaviare
I know that Guaviare lies over 4 hours from Villavicencio, but if you're not pressed for time, I would say that the road trip is entirely worth it! You'll even get to explore the mountain range from a 4X4 and admire sweeping views of the Amazon Jungle.
Things to Do in Villavicencio City Center
Things to Do in Villavicencio City Center
Relax in a Centrally Located Apartment
If you ask me, there's no better way to easily explore all the best things that Villavicencio has to offer than to book a place right in the heart of the city! With three bedrooms for 6 guests, this Airbnb offers proximity to the Los Ocarros Biopark and the Mirador la Piedra del Amor.
Things to do in Villavicencio with Kids
Things to do in Villavicencio with Kids
Spend Quality Time with the Family at Tiuma Park
The perfect venue for an afternoon out with the kids, Tiuma Park offers plenty to keep you entertained. Not only will you get to learn more about Llanero culture, but the kids will enjoy activities like ziplining, buggy tours, and even camping.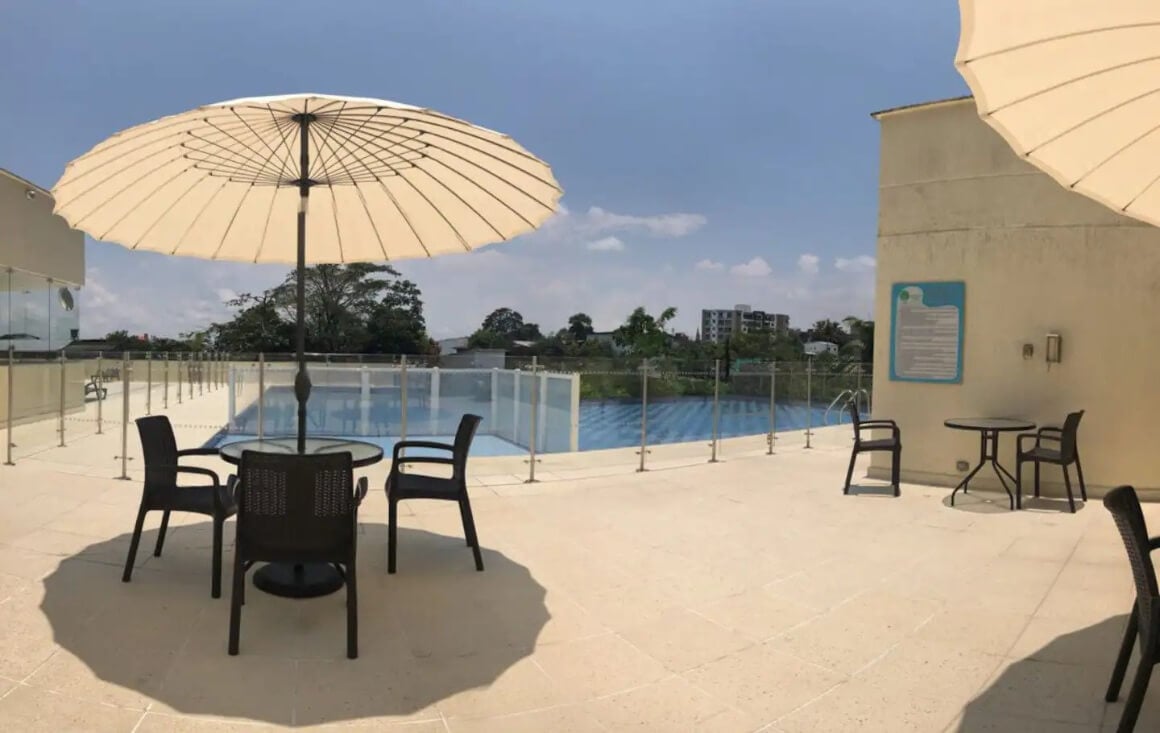 Located smack dab at the very heart of the city, this apartment offers three bedrooms to comfortably accommodate up to six guests.
Just about everything lies within walking distance- from bike rentals, supermarkets, restaurants, bars, and even nightclubs! Nearby, you'll also find attractions like the Los Ocarros Biopark and Mirador la Piedra del Amor.
After touring the city, return to the apartment to take advantage of the complex's onsite facilities such as a Turkish bath, swimming pool, and barbecue facilities.
There's even a modern, well-equipped kitchen where you can rustle up a quick meal. Then again, with some of Villavicencio's best eateries right on your doorstep, why bother cooking, right?
Entrance fee: $38/night
Hours: Check-in between 4 p.m. and 7 p.m., Checkout before noon
Address: Villavicencio, Meta, Colombia
2. Catch a Concert at the Plaza Los Libertadores
It won't take you long to realize that Colombians know how to have a good time- and that's exactly what you can experience at the Plaza Los Libertadores!
Located at the very heart of the city, this plaza is something of a hub where locals and tourists alike gather to relax after work, enjoy an Al-Fresco snack, or pose for pictures by the charming fountain. In my opinion, one of the best times to visit the Plaza Los Libertadores is in December, when the whole place is illuminated for Christmas and New Year.
This place regularly hosts various types of shows and concerts. Budget travelers will be glad to learn that most shows hosted at the Plaza Los Libertadores are free!
Entrance fee: Dependent on the show
Hours: Open 24 hours
Address: Cra. 33 #40-44, Villavicencio, Meta, Colombia
If you're looking for the best day trips from Villavicencio, I can absolutely vouch for Bogota! Located a little over three hours away, the capital city of Bogota offers easy access to the Caño Cristales, a spectacular river known as the 'River of Five Colors'.
In fact, travelers who have some extra time to spare may wish to check out this three-day, all-inclusive activity. Start off from La Macarena and enjoy a boat ride on the Guayabero River before hiking over to the Cano Cristalitos. Known for its numerous ponds filled with brightly colored algae, this area does have plenty of swimming spots, but you won't be allowed into the water with sunscreen or bug spray.
Bear in mind that this activity involves a lot of hiking, so it's best suited to more experienced hikers.
Entrance fee: $650
Hours: 5 a.m. to 9 a.m. (3-day expedition)
Address: Pickup points from Bogota
4. Explore the Nearby Prairies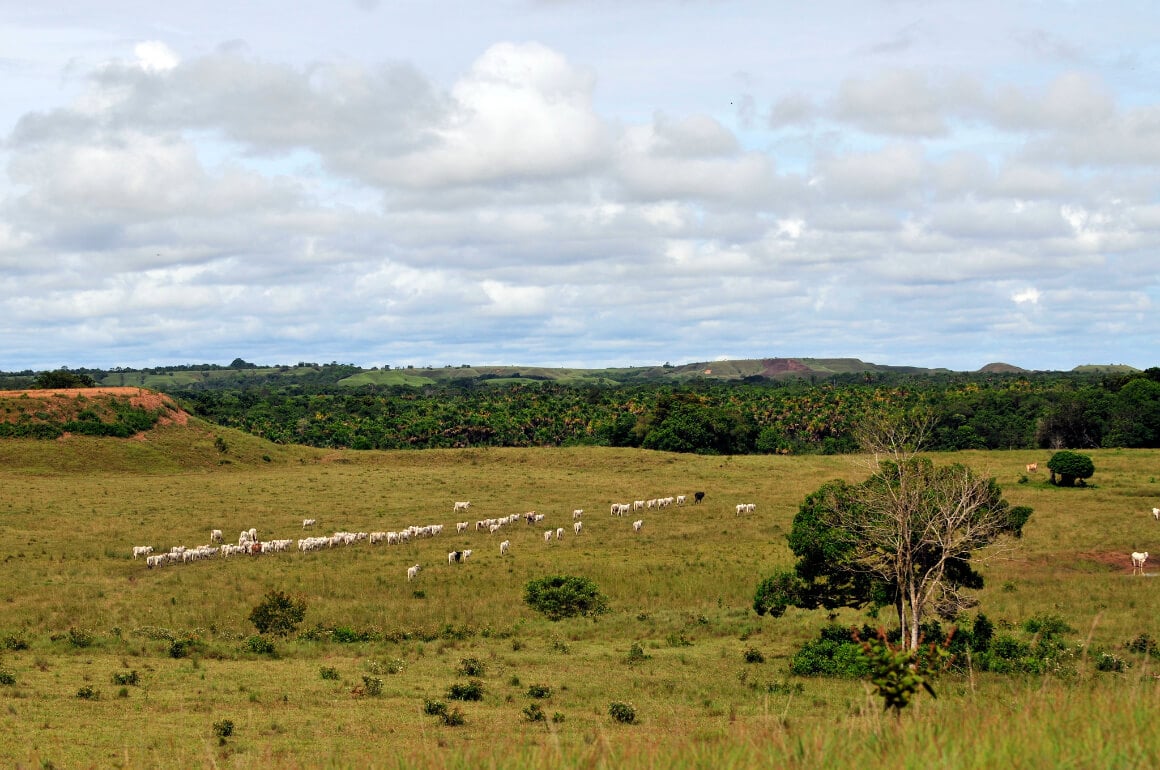 Fans of the great outdoors, listen up!
Villavicencio is also known as the Gateway to the Plains and it's not exactly hard to see why: this city offers super easy access to the Los Llanos Eastern Plains.
Whether you want to stroll through the grasslands or live out your cowboy fantasies, the prairies are perfect for travelers who want to escape the hustle and bustle of the city.
Since Los Llanos spans over 214 thousand square km, there's definitely plenty to do and see! Keep your eyes peeled for the Manacacías River, known for its rich population of Toninas (pink dolphins). I would recommend that you book a canoe ride so you can admire them from a safe and respectful distance.
Entrance fee: Dependent on the activity
Hours: N/A
Address: The Llanos, Republic of Colombia
5. Enjoy the Sunset from Miradores Piedra del Amor y Buenavista
Looking for the best free things to do in Villavicencio? Then don't miss a visit to the Miradores Piedra del Amor y Buenavista, a viewpoint that loosely translates to 'The Stone of Love'. With a name like that, you just know you'll be in for a treat!
Located just outside the city, this viewpoint is known for its mesmerizing views of Villavicencio's skyline and imposing stone structures. Shrouded in local legends, this place is also home to the Fertility Rock which is said to render anyone who touches it more fertile.
In addition to the Stone of Love, this area has 12 other viewpoints- perfect for admiring Villavicencio from various angles. While you're in the area, you can also check out the Mirador Piedra del Amor Museum where you'll find more of these intricately carved statues.
Entrance fee: Free
Hours: Open 24 hours
Address: Buenavista, Villavicencio, Meta, Colombia
6. Take the Kids to Tiuma Park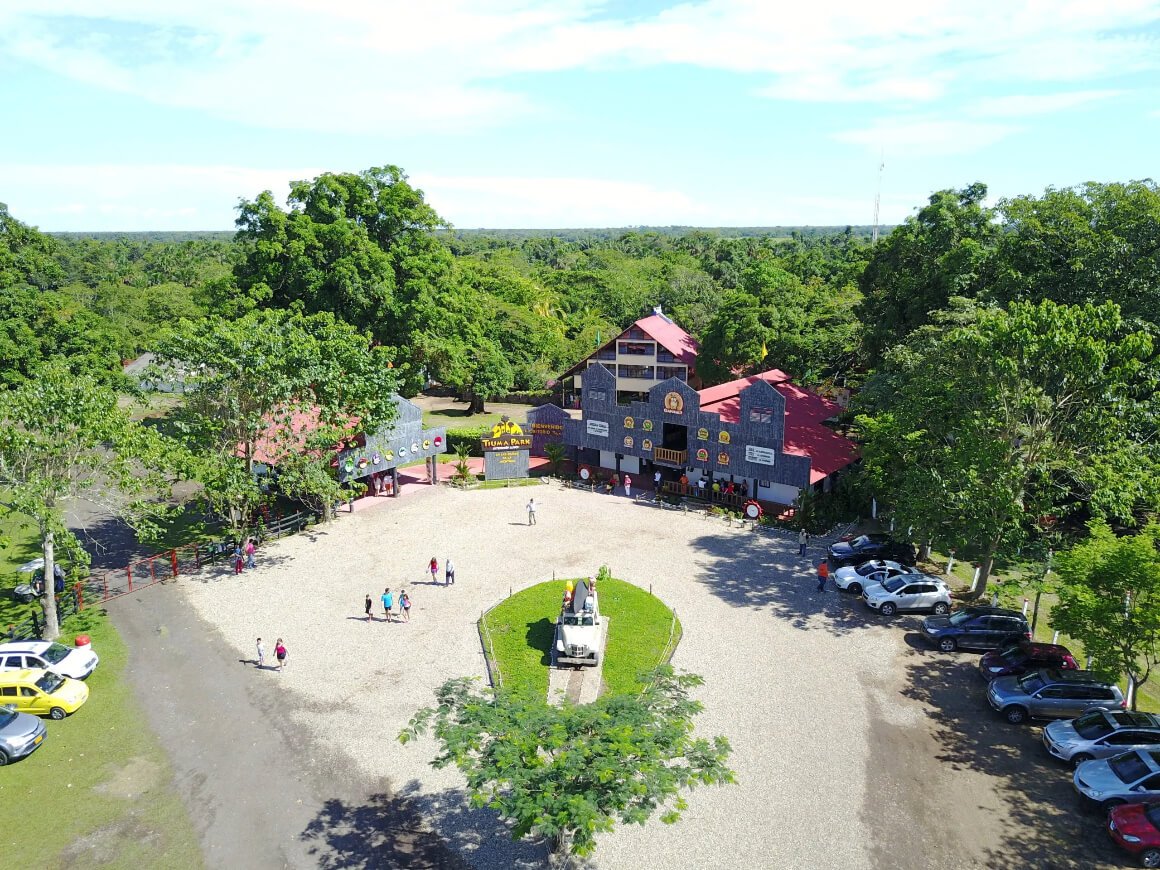 Trying to keep the kids entertained during your travels? Well, you can always take them to Tiuma Park in the afternoon.
Now, I do have to point out that it's not actually a park- at least not in the traditional sense: Tiuma Park is in fact a massive tourist ranch that's located less than 30 minutes from Villavicencio. Brimming with a wide range of family-friendly activities, this ranch is also a great destination for those who would like to learn more about Llanero culture.
Kids and adults alike will enjoy seeing the horses, learning how to herd the ranch's cattle, or simply taking a refreshing nature walk in the afternoon. Additional activities include floating in a nearby lazy river, ziplining, and buggy tours.
If you'd like to prolong the fun and spend the night, you can set up camp at the ranch's campsite.
Entrance fee: Free (activities charged individually)
Hours: 8.30 a.m. to 5 p.m., Monday to Sunday
Address: km 15, Vía Puerto Lopez, Villavicencio meta, Villavicencio, Meta, Colombia
Small Pack Problems? 😉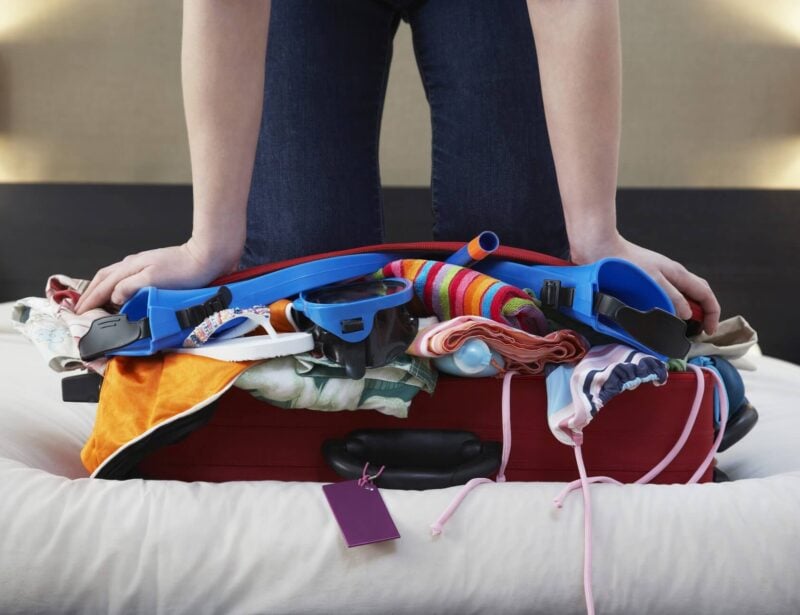 My missus travels with all her clothes in ziplock bags: don't be like my missus. UP YOUR PACKING GAME!
Packing cubes for the globetrotters and compression sacks for the real adventurers – these babies are a traveller's best kept secret. They organise yo' packing and minimise its volume too so you can pack MORE.
Or, y'know… you can stick to ziplock bags.
View Our Fave Cubes
Or Check Out the Sacks!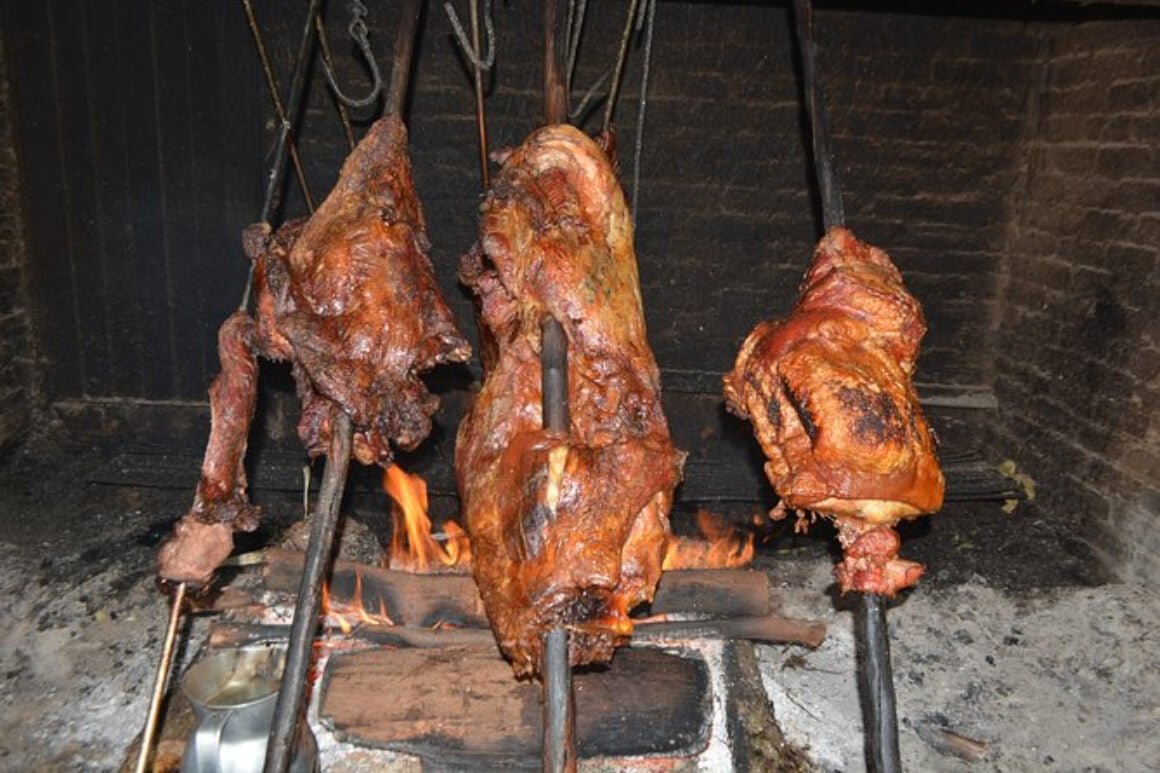 Anyone who's been to the city will tell you that taking a food tour is among the top things to do in Villavicencio!
Colombian cuisine is all about bold and exciting flavors, and that's something you can experience for yourself with this gastronomic tour of the city.
In addition, this activity even includes a tour of the local bio park which aims at preserving the local fauna and flora. After learning more about their conservation efforts, you'll enjoy a tasting session of various local products, including meat, rice, bread, and Masato, which basically refers to boiled and mashed yuca.
Entrance fee: $92.31
Hours: 9 a.m. to 5 p.m.
Address: Various pickup points around Villavicencio
8. Learn Joropo Dancing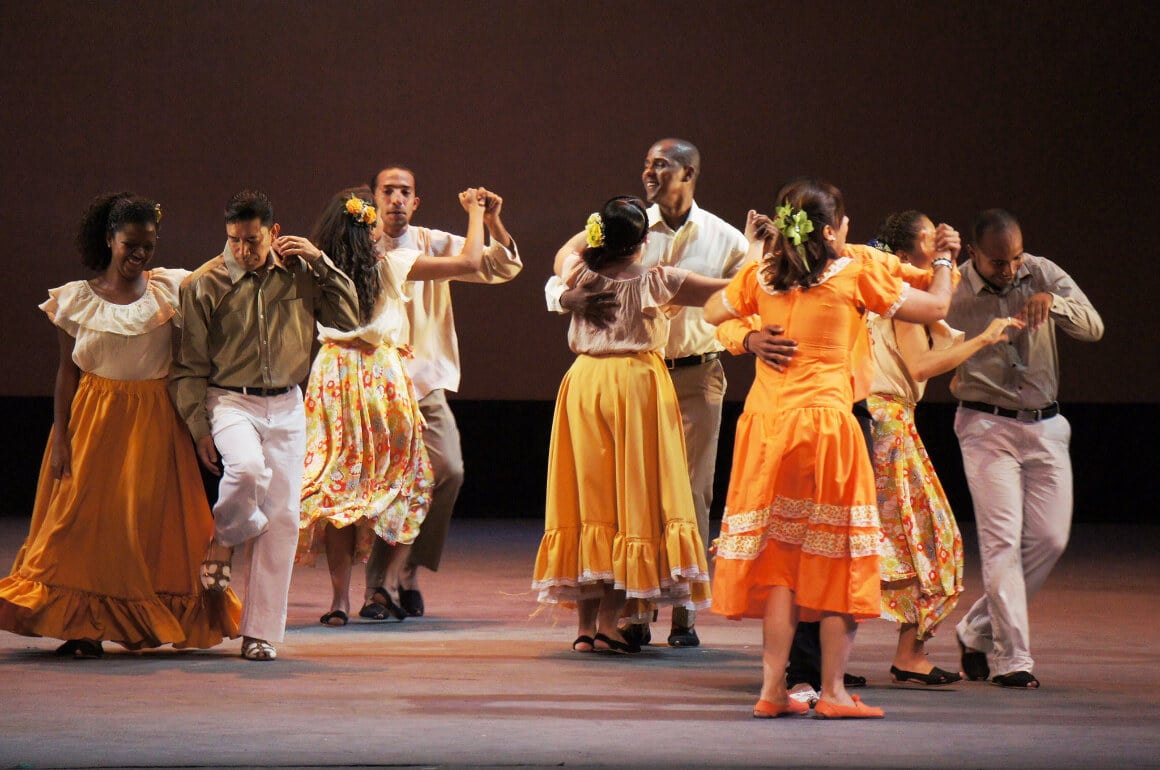 Okay, we've established that the locals sure know how to party- but did you know that dancing is actually an integral part of Llanero culture?
Here's an interesting bit of trivia for you: this dance was actually developed during colonial Venezuela as a genre of resistance that would later spread across the country. While there are at least three main types of Joropo, I did notice that the Llanero variant is more popular in Villavicencio.
If you travel to Villavicencio between late June and early July, you might be able to attend the International Tournament of Joropo- not to mention a host of other colorful activities related to the event.
Travelers who'd like to sign up for a Joropo dance class can visit the Parque Las Malocas or the nearby neighborhood of Restrepo, home to numerous dance schools.
Entrance fee: $2.50
Hours: N/A
Address: N/A
I know, I know. Guaviare is over four hours from Villavicencio. But hear me out: if you're not short on time, you really don't want to miss a visit to this magnificent department!
One of the absolute best things to do near Villavicencio, this activity starts off with a delectable buffet breakfast- the perfect way to fuel up for the day ahead! After a quick briefing with your guide, you'll hop on a 4X4 that'll take you through the mountain range which offers the ideal vantage point over the Colombian Amazon jungle.
You'll also get the chance to interact with members of the Cerro Azul Community on your way to see the iconic cave paintings.
Entrance fee: $130
Hours: 7 a.m. to 3 p.m.
Address: Various pickup points in Guaviare
Is This the Best Daypack EVER???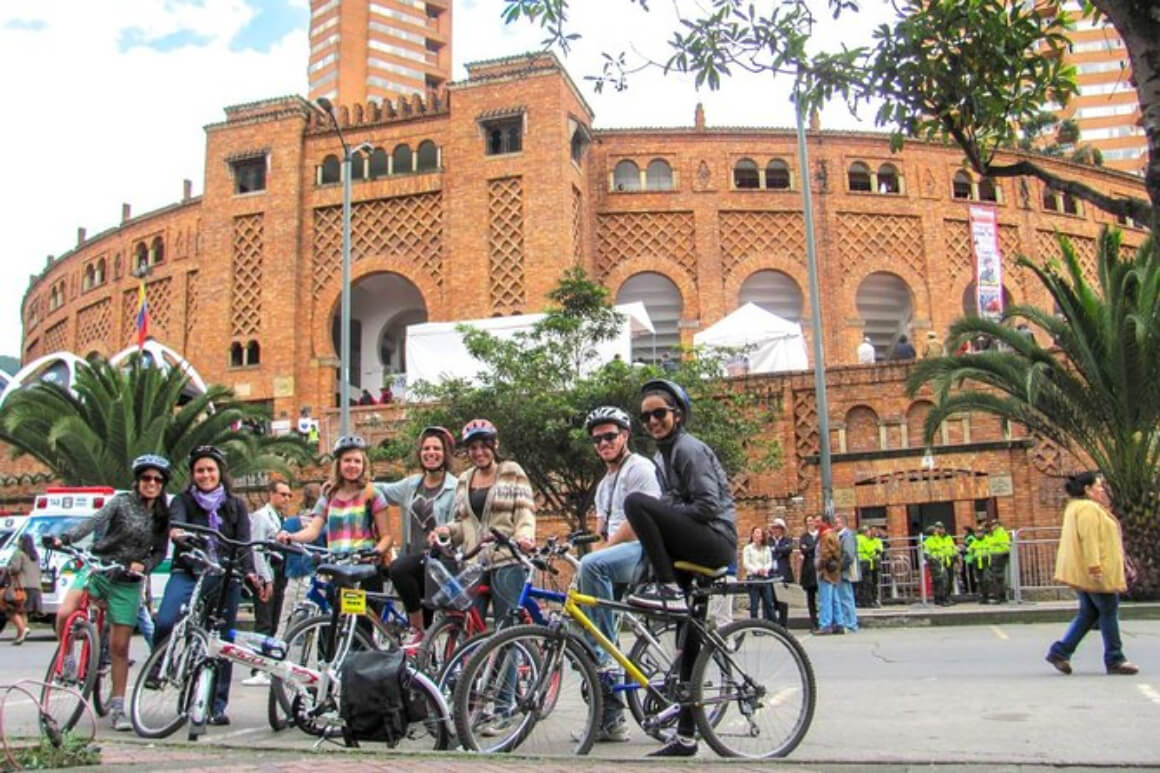 Here's another great activity for travelers taking a day trip to Bogota!
If visiting in spring or summer, I can totally recommend a bike tour of the city. Not only is this a more eco-friendly way of exploring Bogota, but you'll also get to avoid pushing through gaggles of overly-excited tourists. Win-win, right?
This tour takes you through some of Bogota's most popular sights, including the International Center, the street galleries, the Tudor Area, and La Candelaria, a quaint neighborhood bursting with gastronomic options and culture.
High-quality pedal bikes, raincoat jackets, and helmets are provided. These tours are limited to 12 people or fewer for a more intimate experience.
Entrance fee: $30.27
Hours: 9.30 a.m. to 1.30 p.m.
Address: Cra. 1a #12d-11, La Candelaria, Bogotá, Cundinamarca, Colombia
11. Hop on a Chiva Party Bus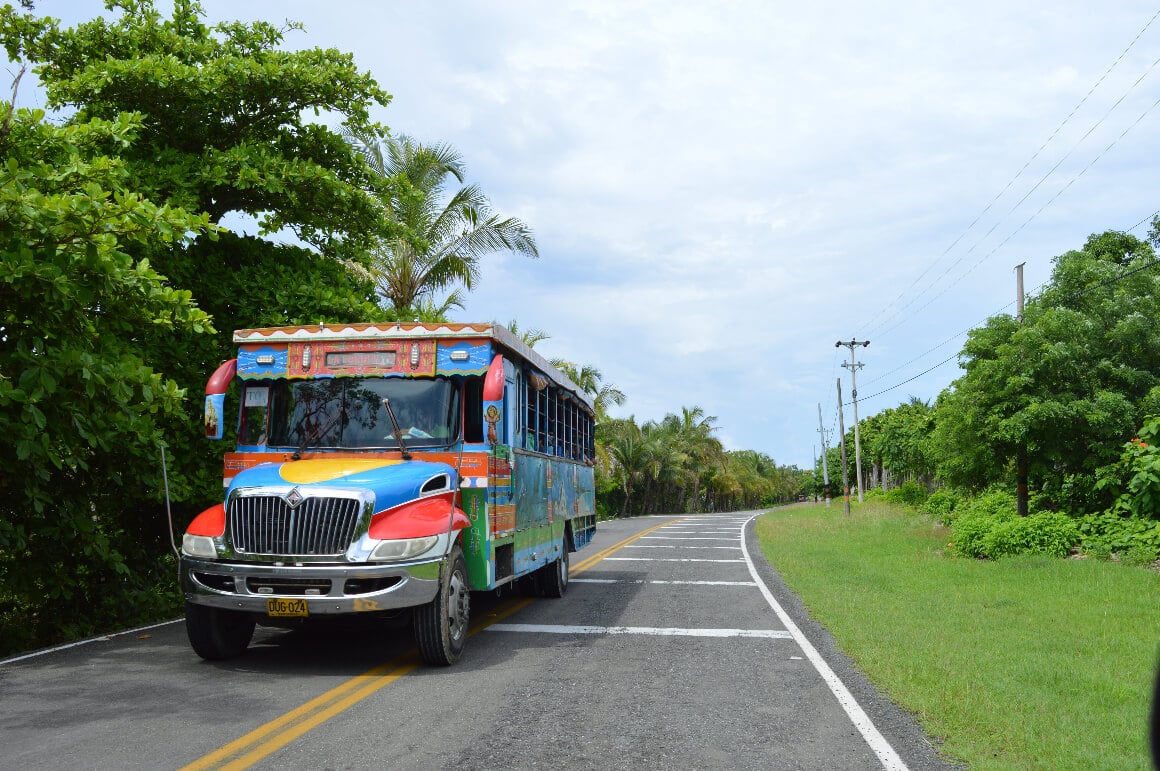 Yes, there are nightclubs all over the city. But if you'd really like to party it up in true Colombian fashion, be sure to check out the Chiva Party Bus!
A super cool activity for travelers looking for the best things to do in Villavicencio at night, the Chiva Party Bus combines sightseeing with partying so you'll definitely get to experience the best of both worlds!
Since the bus draws partygoers from various towns- including Bogota – you'll also get to dance with the cowboys and mingle with the locals while pub crawling. After a cocktail-fueled tour of the town, the bus will drop you off at a club or bar so you can party until the early hours of the morning.
Entrance fee: $15
Hours: 8 p.m.
Address: Various pickup points in Villavicencio
12. Take in the Colombian Wilderness at Vereda El Carmen
Whether you're an amateur or a more experienced hiker, you'll no doubt find more than your fair share of amazing trails to explore right outside the city!
In fact, I would advise you to check out the Vereda El Carmen trail, located less than half an hour's drive away. Spanning nearly three miles, this route has an elevation of 9 meters. The good news is that it's a super easy trail, so beginners should feel right at home while strolling through various types of fauna. This trail is especially known for its waterfalls that attract heaps of people during the weekends. Remember to bring your swimsuit!
At the top of the trail, you'll be treated to spectacular views of the lush surroundings.
13. Get your Shopping Game on at Primavera Urbana
Are you wondering why a shopping mall made this list? Well, wait until you see this place for yourself!
Easily recognizable by its waterfall features, this three-level mall is literally set within a forest. As such, you'll be surrounded by scenic nature trails from all angles. Be sure to take a moment to explore a few of the trails but watch out for the mischievous monkeys! Some of the trails even lead to natural pools filled with turtles and fish.
Inside, the mall offers a wide array of boutiques to suit various budgets. I would totally recommend that you check out the food court, filled with scrumptious international and local offerings.
Entrance fee: Free
Hours: 10 a.m. to 8 p.m. (Monday to Thursday), 10 a.m. to 9 p.m. (Friday and Saturday), 11 a.m. to 7 p.m. (Sunday)
Address: Cl. 15 #40-01, Villavicencio, Meta, Colombia
Travel with peace of mind. Travel WITH a security belt.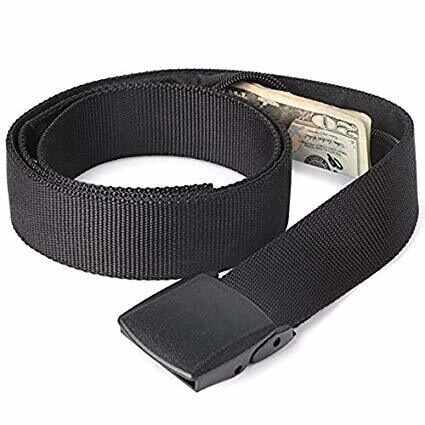 Get your cash stashed with this awesome Pacsafe money belt. It will keep your valuables safe no matter where you go.
It looks exactly like a normal belt except for a SECRET interior pocket perfectly designed to hide a wad of cash or a passport copy. Never get caught with your pants down again! (Unless you want to.)
Hide Yo' Money!
Where to Stay in Villavicencio
Every traveler knows there's nothing quite like that glorious feeling of stepping into an air-conditioned room to sink into a comfy bed at the end of a full day!
Whether you'd like to drop anchor at a fancy hotel, mingle with other backpackers at a hostel, or kick back in a centrally located Airbnb, Villavicencio is laden with various accommodation types for all budgets!
Here are some of my favorite places to stay in the city.
Best Hostel in Villavicencio – Vitrips Hostel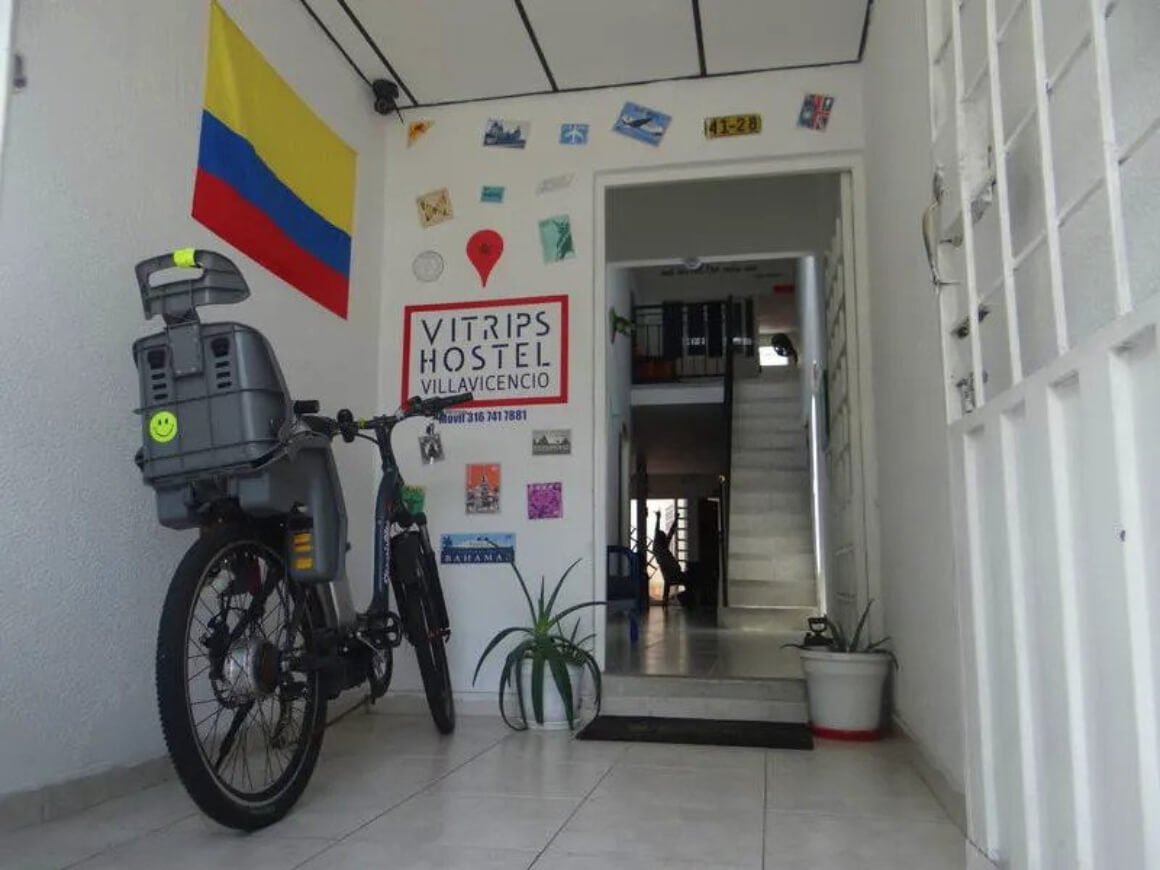 Perfect for budget travelers who want to be right where the action is. Vitrips Hostel lies close to some of the top activities in Villavicencio!
Featuring a mixed dorm and private single rooms, this hostel has several on-site amenities, including bicycle rentals and access to a fully-equipped kitchen.
This space offers easy access to the Museo Flor Carvajal, the Auditorio Mauricio Dieres Monplaisir, and the Parque de los Fundadores.
Not only does this Airbnb offer an immersive experience in nature, but it's also eco-friendly!
With two bedrooms for five guests, this cabin lies just a 15§-minute drive from the city. Spend a day exploring nearby points of interest like the Cano Cristalitos, the Parque las Malocas, and the Plaza los Libertadores.
Back at the cabin, you can always unwind with a dip in the on-site pool or relax by the river that runs through the property.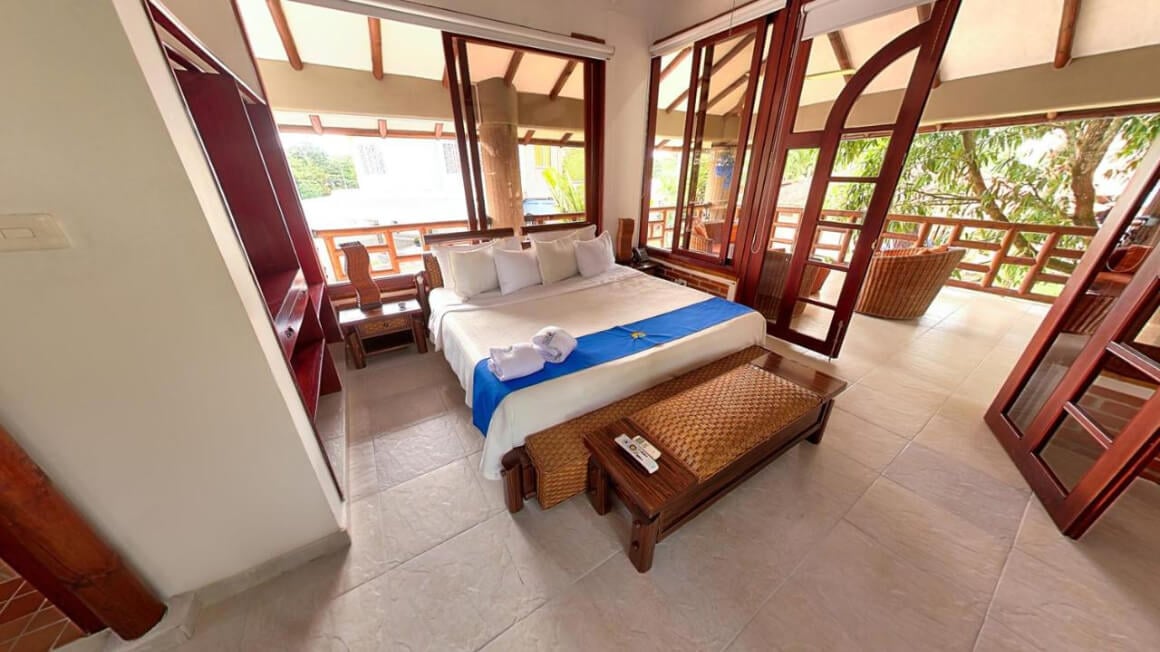 Enjoy a daily complimentary breakfast with a stay at this boutique hotel located just two kilometers from La Vanguardia Airport! With spacious and comfortable rooms, this hotel also offers family suites that sleep up to four.
Nothing beats the location though: with a stay in this hotel, you'll be just a few minutes from popular points of interest like the Los Ocarros Biopark, the Parque la Vainilla, and the Glorieta de la Grama.
Some Additional Tips for Visiting Villavicencio
Okay, I know you're probably super stoked to get out there and hit all those amazing attractions, but before you do, I have just a few more handy travel tips for you!
Colombia is by no means an expensive destination, but you can still cut back on costs by visiting all those great attractions in Villavicencio during Shoulder Season (December and March).
Villavicencio has a pretty warm climate with temperatures ranging from 68 to 109°F. Do remember that the city sees quite a bit of rain throughout the year though. January is the driest month while May sees the most rain.
If you're planning on taking day trips to more remote and forested areas, remember to carry plenty of insect repellent.
Sime incredible gems lie just outside the city, so don't hesitate to take day trips to explore nearby towns and prairies.
Villavicencio is a highly walkable area that's surrounded by heaps of hiking trails. Don't forget to pack your comfiest hiking shoes!
Don't forget your travel insurance for Villavicencio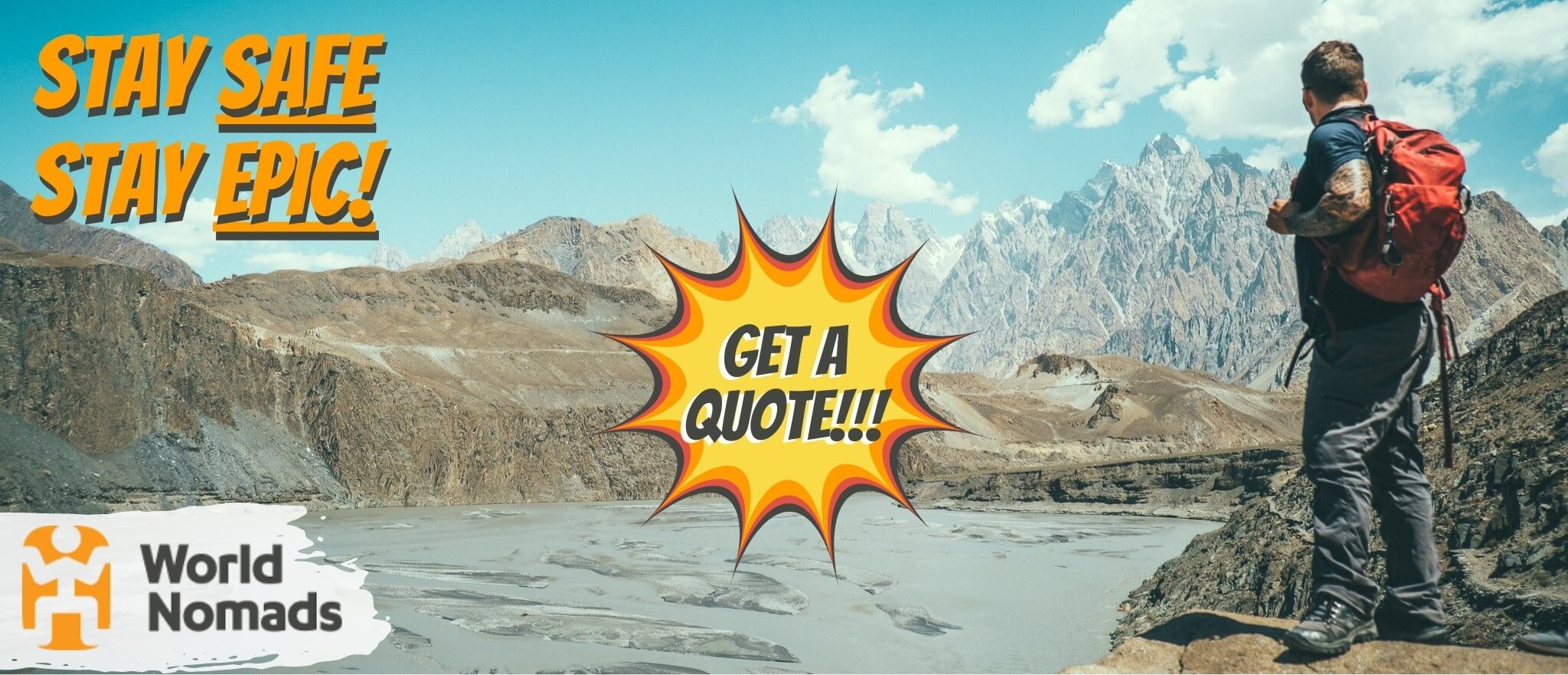 World Nomads' mission is to support and encourage travellers to explore their boundaries. They offer simple & flexible travel insurance, and safety advice to help you travel confidently.
They've been doing it since 2002 – protecting, connecting, and inspiring independent travellers just like you.
Get a quote below or read our in-depth review!
World Nomads provides travel insurance for travelers in over 100 countries. As an affiliate, we receive a fee when you get a quote from World Nomads using this link. We do not represent World Nomads. This is information only and not a recommendation to buy travel insurance.
Final Thoughts on Things to Do in Villavicencio
Brimming with gorgeous sights, great attractions, and sun-soaked hiking trails, Villavicencio has just about everything you'll need for one heck of a vacation!
The best thing about this destination is, it doesn't even remotely matter if you're traveling alone or with a group: there's always something new and exciting to uncover. More importantly, you'll be within driving distance of some of the most sought-after destinations in Colombia, including the capital city and the legendary Cano Cristales.
---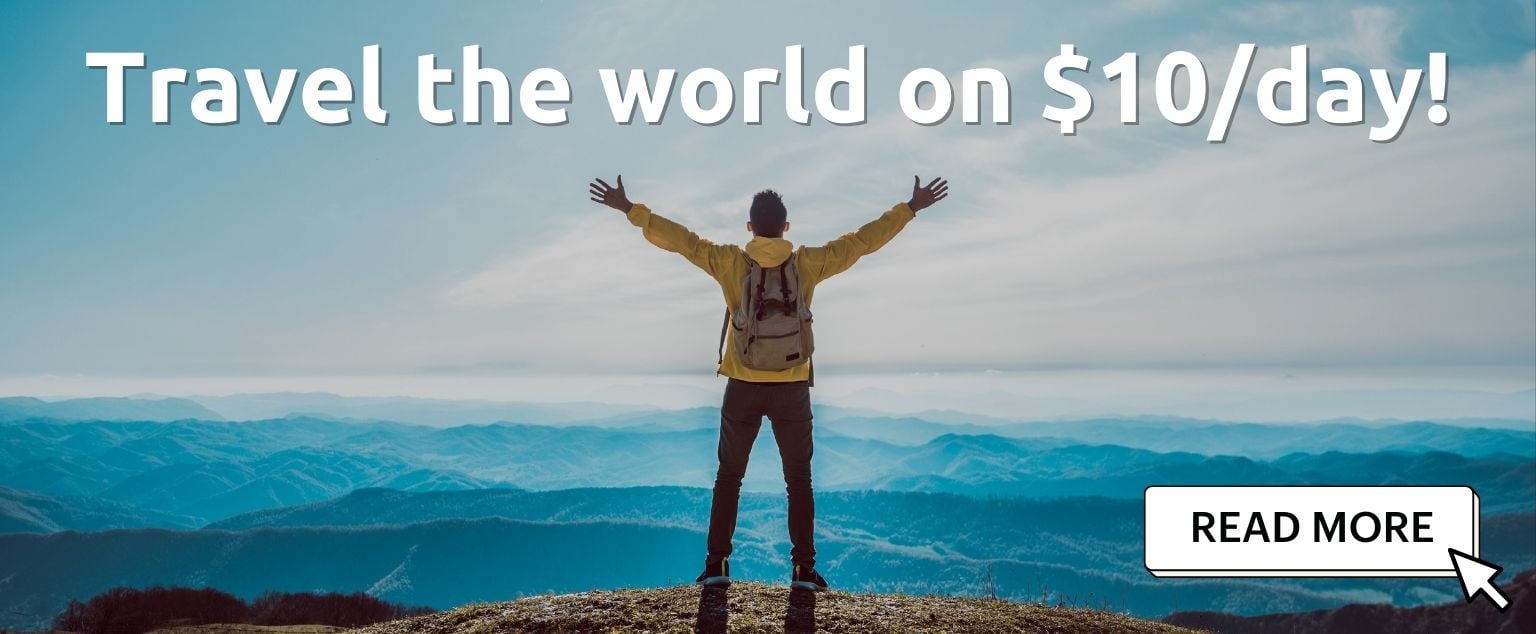 And for transparency's sake, please know that some of the links in our content are affiliate links. That means that if you book your accommodation, buy your gear, or sort your insurance through our link, we earn a small commission (at no extra cost to you). That said, we only link to the gear we trust and never recommend services we don't believe are up to scratch. Again, thank you!