Germany is a resilient and culturally rich country that has attracted visitors for centuries.
The country has historic cities, fairytale-esque castles and waterfalls flowing with an endless supply of top-quality beer. Beyond its historic and cultural sites, there are enchanting forests, mountain ranges and a short but rugged coastline.
After the fall of the Berlin wall 30 years ago, the formerly separated East and West Germany were united and together rebuilt a thriving society.
While Germany is a prosperous country today, countless groups are working to make it an even more sustainable, equitable and accepting place.
There are plenty of different volunteer projects you can get involved in Germany, ranging from community empowerment projects with refugees to learning permaculture in an ecovillage.
Let's get into all you need to know about volunteering in Germany, and take a look at some awesome projects that are working to make the world a better place.

Do You Want to Travel FOREVER??
Pop your email in below to get a FREE copy of 'How to Travel the World on $10 a Day!'.
Top 3 Volunteer Projects in Germany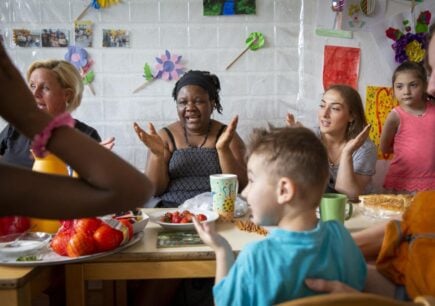 Teaching Languages and Childcare at Refugee Shelter
> Teaching languages, childcare, caring for animals.
> Duisburg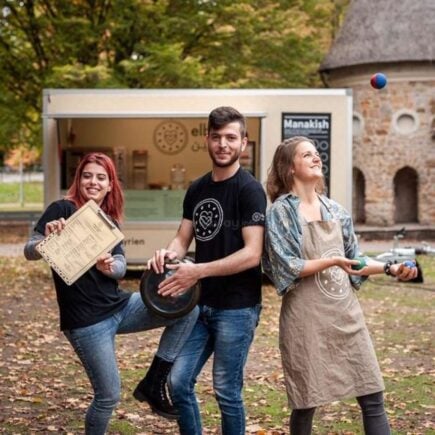 Refugee Empowerment Community Project
> Marketing, web design, campaign development, photography, DIY Projects
> Münster
Alpaca care and Animal assisted Therapy
> Caring for alpacas, leading alpaca hikes, website development.
> Übersee
What You Need to Know About Volunteering in Germany 
It's worth saying that we are not about the kind of volunteer projects that exploit vulnerable people, or projects that just look good for the 'gram. 
What we are into are authentic cultural exchanges, and meaningful projects that make the world a better place, and a visit to Germany all the more worthwhile. 
But where the heck does one find those projects? We admit it can be tricky to find good volunteer projects in Germany (or anywhere for that matter) if you don't know where to look. 
We've got your back. 
Have you ever heard of Worldpackers or Workaway? These platforms help connect prospective volunteers like us with local projects all over the world. It's easy to sign up, browse through projects in places that call you, and get involved with a project. 
Before long, you could be hiking with alpacas in the lush countryside of Bavaria or teaching refugee children your native language. Curious what that's all about? Stay with me. 
Of course, you can always take the DIY approach and track down amazing organisations and projects yourself. We will look into this later, as well as shout out some cool projects we found for you!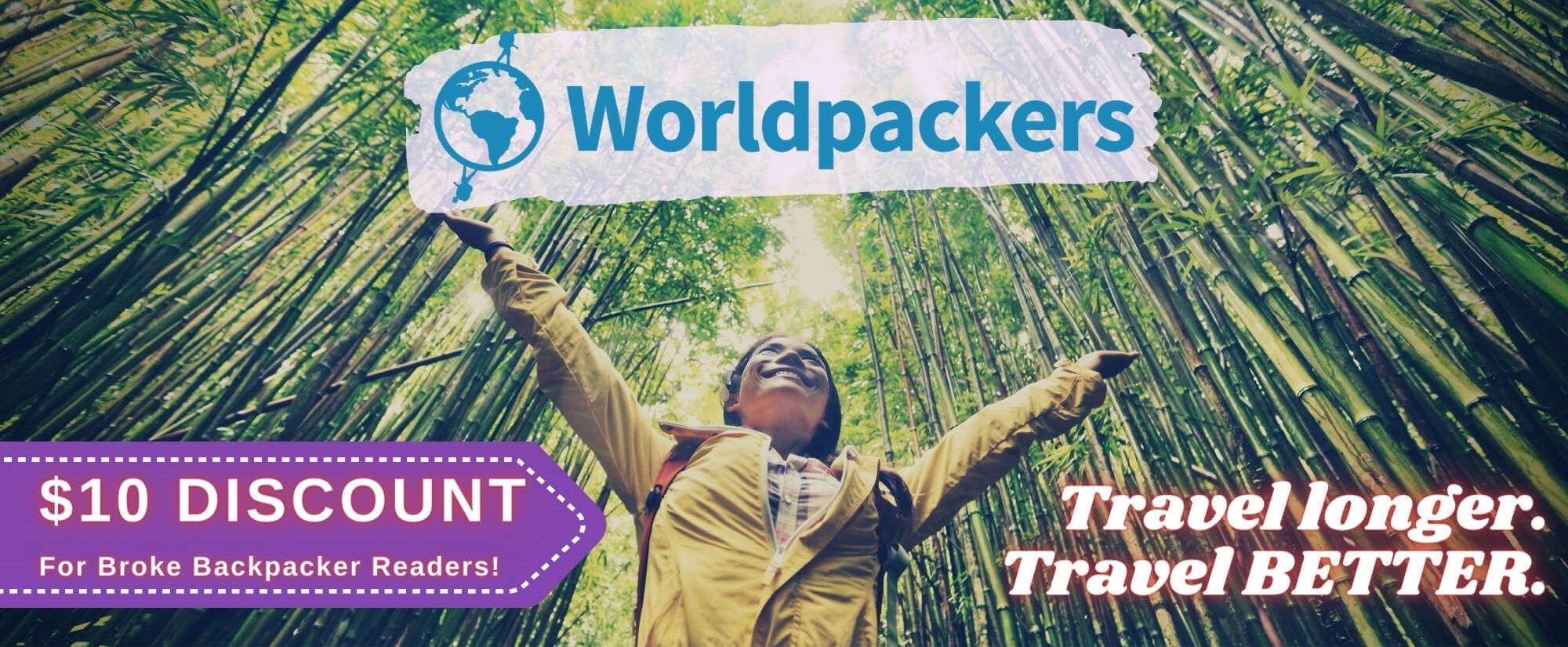 Worldpackers: connecting travellers with meaningful travel experiences.
Why Volunteer in Germany 
Your reasons for volunteering will be individual to you – we are all motivated by different things. Here are some top reasons that you should consider volunteering in Germany. 
Learn German – Learning a language is super cool, and staying a while in another country is the perfect immersion for you to boost your skills! Anyone who has studied German, myself included, will agree it is complex. I mean, that grammar is tough, but imagine having a conversation and being able to use awesome words like Backpfeifengesicht (punching-bag-face) and Gemütlichkeit (when you're feeling cosy and snuggly in front of a fire under a blanket) to express yourself?
Support important work – Many organisations and projects don't receive adequate government funding (if any) and rely on help from volunteers to keep doing their work and making a difference. 
Make a difference – Volunteering is a great way to give back to the community and make a difference in the world. It will feel good to come back from your trip abroad knowing you've been able to support an important cause. 
Embrace German culture – Germany has centuries of rich history and a unique culture to learn about. Trust me, it goes way more deeper than the great beer, schnitzel and the 20th century.
Eat great food –  German cuisine isn't exactly known for being light, but it's hella delicious! There will be no calorie counting in Germany! I'm talking schnitzel, currywurst, käsespätzle, potato salad, pretzels, bread, apfelstrudel, apfelkuchen…. The list goes on. Also, vegans and vegetarians can enjoy meat free options of these traditional foods too! German society is multicultural, and that's reflected in the range of delicious cuisines available. 
Explore the country and the rest of Europe – Yes, Germany has a lot to offer travellers but it's also right on the doorstep of other countries in Europe. You could use your base in Germany as a jumping point to see bordering countries including Belgium, France, Poland, the Netherlands or even Italy. All of these can be reached in a short drive, bus trip or train ride
Pick up some new skills – Whatever type of volunteering you decide to do, you'll likely pick up a bunch of new skills along the way. 
Meet new people – You're likely to meet a tonne of cool new people while volunteering in Germany. They may be locals, or fellow volunteers. Either way you have the chance to connect with new interesting people and expand your understanding of the world. Isn't that one of the greatest joys of travel?
Before You Volunteer in Germany
You can't just rock up to Germany without getting organised first. For a country where everything runs in such a meticulous and ordered way, that just won't work!
It's not just for Germany though, obviously, we travellers know that making sure we are set up with the right visa and vaccines is just a hoop we jump through so we can explore the world. 
Visas 
In Germany, even unpaid volunteering is considered employment and you will need to apply for a visa that allows this. If you're from the EU, you already have working rights in Germany and won't have to take any extra steps to volunteer. Woohoo! 
For the rest of us, look on the website of the German embassy in your country as that information will be tailored to people of your nationality. 
Speak with your host organisation to see what visa their volunteers usually have. 
Vaccinations 
Some vaccines are recommended and required for travel in Germany. When it comes to any health-related questions, your best bet is to chat with a medical professional like your doctor or a travel nurse instead of getting your advice from Dr Google. 
According to The World Health Organisation, the recommended travel vaccinations are hepatitis A, hepatitis B and rabies. 
You know the drill when it comes to pandemic-related things. Vaccination against Covid-19 is highly recommended and you may be required to show proof of your jab when you're travelling. 
Germany at a Glance
Currency – Euro | USD 1 equal to EUR 0.89 as of January 2022
Capital City – Berlin
Official Language – German
Costs of Volunteering in Germany 
It's not uncommon that you would have to pay to volunteer in Germany. This money usually goes towards things like your accommodation and the administration costs that go with organising volunteers. 
Some people feel weird about paying to volunteer, but consider it like this: if an organisation doesn't charge to cover the costs of having you there, they won't have the resources to support the project itself. Think of it as a donation. 
When you sign up for a project through somewhere like Worldpackers or Workaway, you'll sometimes have accommodation and some food included as a part of the exchange. This will vary from place to place and is usually outlined pretty clearly on the project listing.
TLDR; The cost will vary depending on what project you do. You might have to chip in to pay for your volunteer project, though some things may be included. Don't forget to factor in the cost of things like flights/transport, travel insurance and spending money. The cost of living in Germany is reasonable but its always best to be prepared!
Choosing a Volunteer Project in Germany
The best way to choose a volunteer project in Germany is to play to your strengths. Think about what you're good at and what your passions are – that is where you'll have the biggest impact, my friend. 
Before you decide on a project, think about the time you have to dedicate and see if that is compatible with the time commitment they ask from volunteers. 
There are many different types of projects that cater to the strengths and interests of everyone. These are the most common types you'll find in Germany:
Sustainability and community living – There are many sustainable communities and permaculture projects in Germany on the hunt for volunteers. This work could involve helping out at a holistic retreat, DIY projects, work in a permaculture system or a community garden. While a green thumb will help on these projects, many places are happy to show you the ropes, so don't sweat it if you don't have previous experience working in this area. 
Community empowerment projects – These kinds of projects are dedicated to empowering community members including minority groups like disabled folk, refugees and LGBTQI+ members.  
Agricultural Assistance & Animal care – This work could mean helping out on a family farm or taking care of our furry friends in a sanctuary. 
Language teaching – There are plenty of English teaching opportunities with community projects. In Germany, it's more likely to be teaching adult and children refugees in Germany. 
Hostel and Hotel work – While we don't mention any in this article (we decided to focus on more impact-based projects), there are many volunteer projects available in hostels around Germany. These are great for travellers who want to spend more time immersed in a city. You'll find them listed on Workaway and Worldpackers! 
Construction and DIY work- Helloo handy people, you'll find a bunch of projects in Germany looking for people to use their construction and DIY stills on various projects. This could be on a farm, community or social project.
In this article, you'll see we've given an extra spotlight to refugee community projects. During the refugee crisis that peaked in 2016, many refugees resettled in Germany. This has seen a large number of non-profit projects established to support their integration into German society. It makes sense for us to share their important work!
Save $$$ • Save the Planet • Save Your Stomach!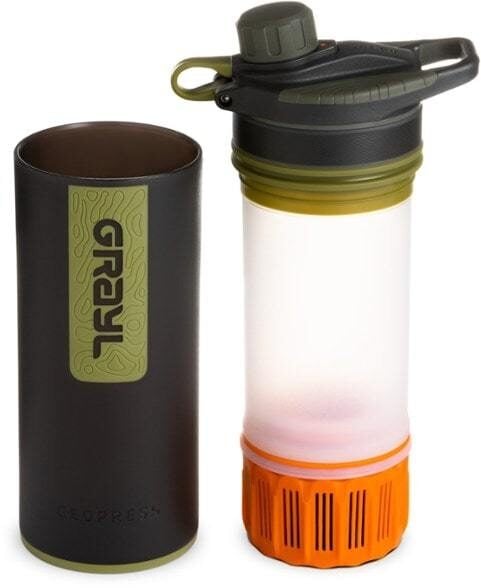 Drink water from ANYWHERE. The Grayl Geopress is the market's leading filtered water bottle protecting your tum from all the waterborne nasties. PLUS, you save money and the environment!
Single-use plastic bottles are a MASSIVE threat to marine life. Be a part of the solution and travel with a filter water bottle.
We've tested the Geopress rigorously from the icy heights of Pakistan to the tropical jungles of Cuba, and the results are in: it WORKS. Buy a Geopress: it's the last water bottle you'll ever buy.
Buy a Geopress!
Read the Review
Top Volunteer Projects in Germany 
Without further ado, let's take a look at some of the amazing opportunities for volunteers in Germany.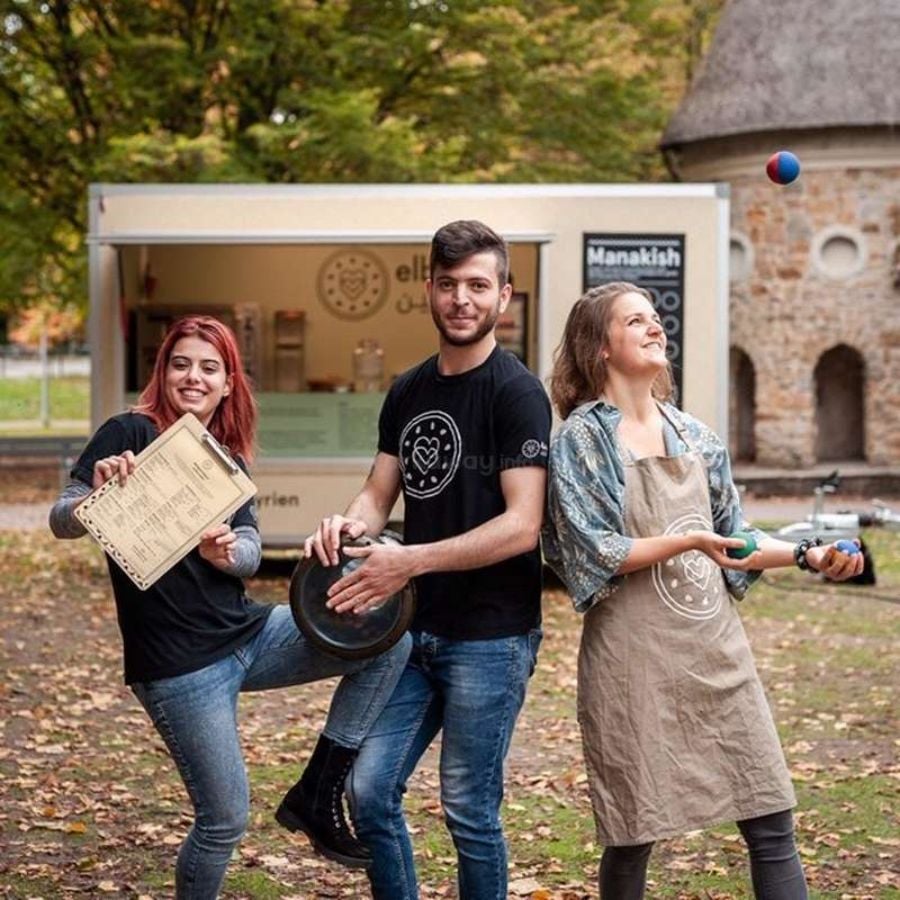 Opportunity: Marketing, web design, campaign development, photography, DIY Projects
Location: Münster
This project in Münster aims to connect people from diverse cultures through the uniting power of food. It's a volunteer-run project that aims to bridge the gap between Syrian refugees and the German community by providing them with a space to prepare and sell local dishes. This helps empower the refugees with new skills, structure, financial independence, and a sense of community. So far they have a few stores and food trucks, but they are on the lookout to expand and increase their impact. 
If you're interested in joining this young multicultural team, they are looking for creative and dynamic people who can bring their skills and enthusiasm to the project. This could be in the kitchen, with DIY projects, marketing, photography and more. By helping out, you can be a part of an international community that supports refugees and embraces multicultural values. 
Opportunity: Caring for alpacas, leading alpaca hikes, website development 
Location: Übersee
This project is a registered not for profit group which offers animal-assisted therapy to clients through alpaca therapy. This involves working with people who are autistic, have physical mobility limitations or chronic stress and supports them in their healing or integration to everyday life.
As a volunteer, your role could involve leading hikes with the alpacas, supporting workshops, assisting clients, property maintenance and website support.
The property also receives groups of all kinds for this kind of integrated therapeutic experience. Sounds pretty cool right? Imagine heading home and being able to tell everyone you spend your time volunteering in Germany guiding hikes around Lake Chiemsee with therapy alpacas!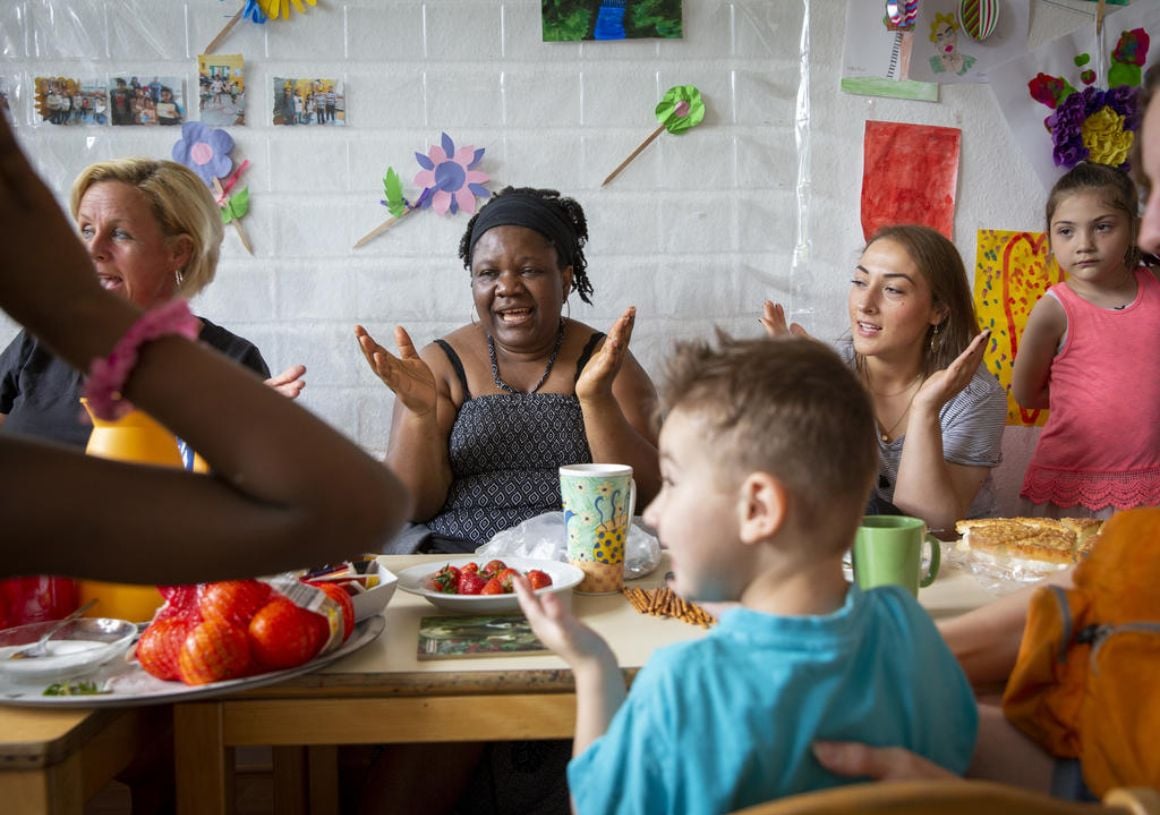 Opportunity –  Teaching languages, childcare, caring for animals 
Location – Duisburg
This volunteer project involves working with kids at a refugee and homeless shelter, run by a catholic parish. If you have a way with kids and teaching languages, you can join their community of volunteers who run language learning programs and engagement programs for children in the community.
You'll be a part of a hot pot of different cultures and experiences, creating a beautiful opportunity for cultural exchange and understanding. They also have a small hobby farm that volunteers can help with. They aren't necessarily looking for professional teachers, but volunteers who are open-minded and motivated by compassion.
Opportunity – DIY work, animal care, gardening
Location- Sammatz
You'll find this eco-community on a lush block of land in Lower Saxony in the north of Germany. There are about 100 community members, and as a volunteer you'll be joining them to lend a hand in their garden, cultivating crops, animal care and DIY work around the place. 
The philosophy of the group is to create a space where friendship, knowledge and nature can come together. That's where the magic happens, baby. This project has a huge amount of positive reviews – based on the feedback they've got a good thing going for them. If you feel called, go see what the fuss is all about. 
Is This the Best Backpack EVER???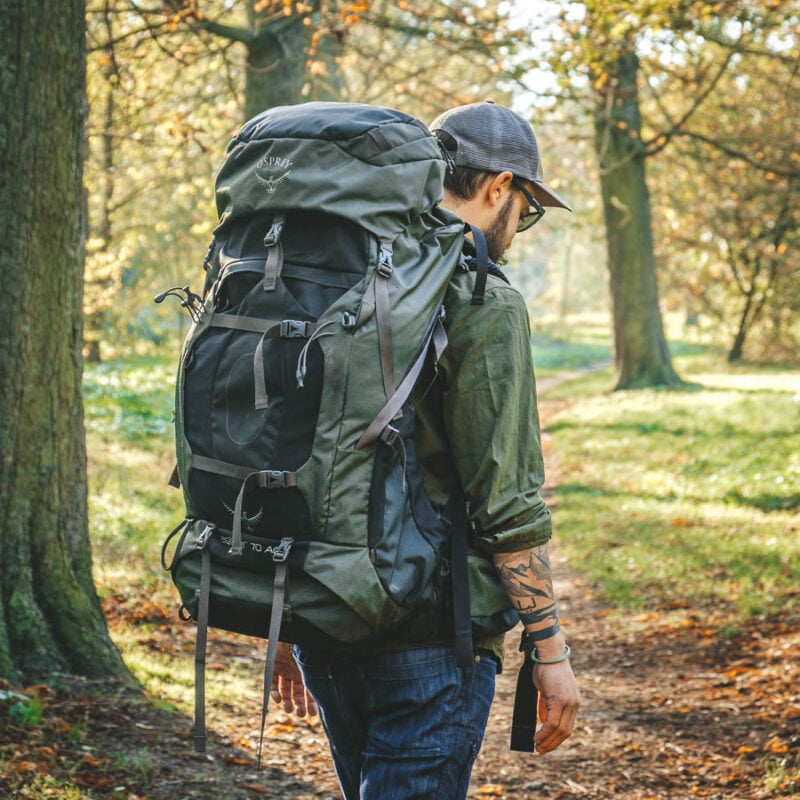 DIY Volunteering in Germany
The DIY approach for volunteering in Germany involves doing your own independent research to see what's out there. 
This is likely a better approach for those interested in a particular cause or more specific NGO work. 
To get searching – you can start by thinking about a cause that's important to you. The internet is a great resource and you can find great projects by making specific searches like "Refugee volunteering Berlin" or "Environmental projects forests Germany". This way, you can find the websites of these groups and see if they are looking for volunteers. Facebook groups and community notice boards may also prove useful in your search!
You may find yourself scrolling deep in the internet to find your ideal project, but it's worth it to be involved in a project that you're passionate about. 
While Germans are known for their amazing language skills, you should check to see what language you would be working in as a volunteer. This advice goes for wherever you might decide to volunteer. It is especially important when the volunteer program isn't tailored to international volunteers. I, for one, had to summon my German language skills from high school to browse through some German-only webpages to find these projects. You will find English-speaking projects, but it might take a bit longer to track them down.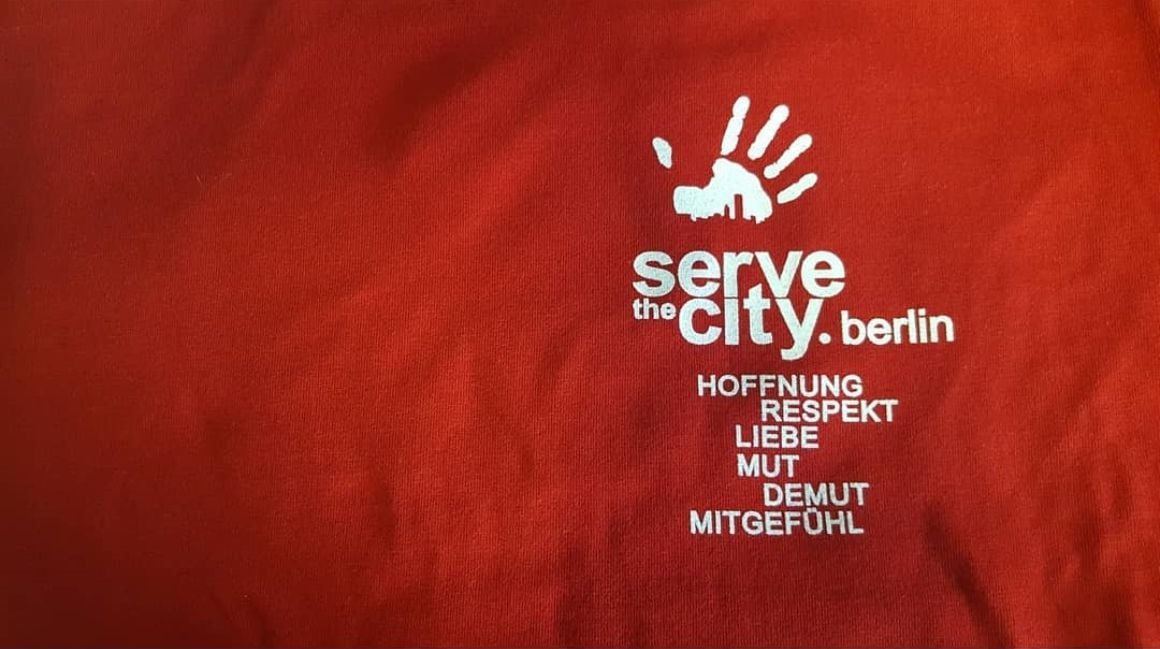 Opportunity: Community organisation, running workshops, music, art projects
Location- Berlin
Serve the City is a global movement of volunteers who are dedicated to showing kindness in practical ways to people in need. The project organises community events that unite people through music, art, food, sports and friendship. Their work benefits community members including those who are homeless, refugees, elderly and disabled. While the types of projects vary depending on the location you choose to get involved, the Berlin branch invites volunteers to get involved in single projects, action days and community events. 
Opportunity – Environmental project in nature 
Location – Germany wide
This volunteer project is run by the Nationalen Naturlandschaften (National Natural Landscapes – national parks, nature parks and biosphere reserves). They are looking for volunteers for conservation projects all around Germany. The details of the projects depend on the specific project you choose to join, but with them, you can volunteer in Germany on a project of one day or something more long term. Their site is only in German, though if you can find the section, you'll see they have different volunteering projects running in different national and nature parks around the country on different dates.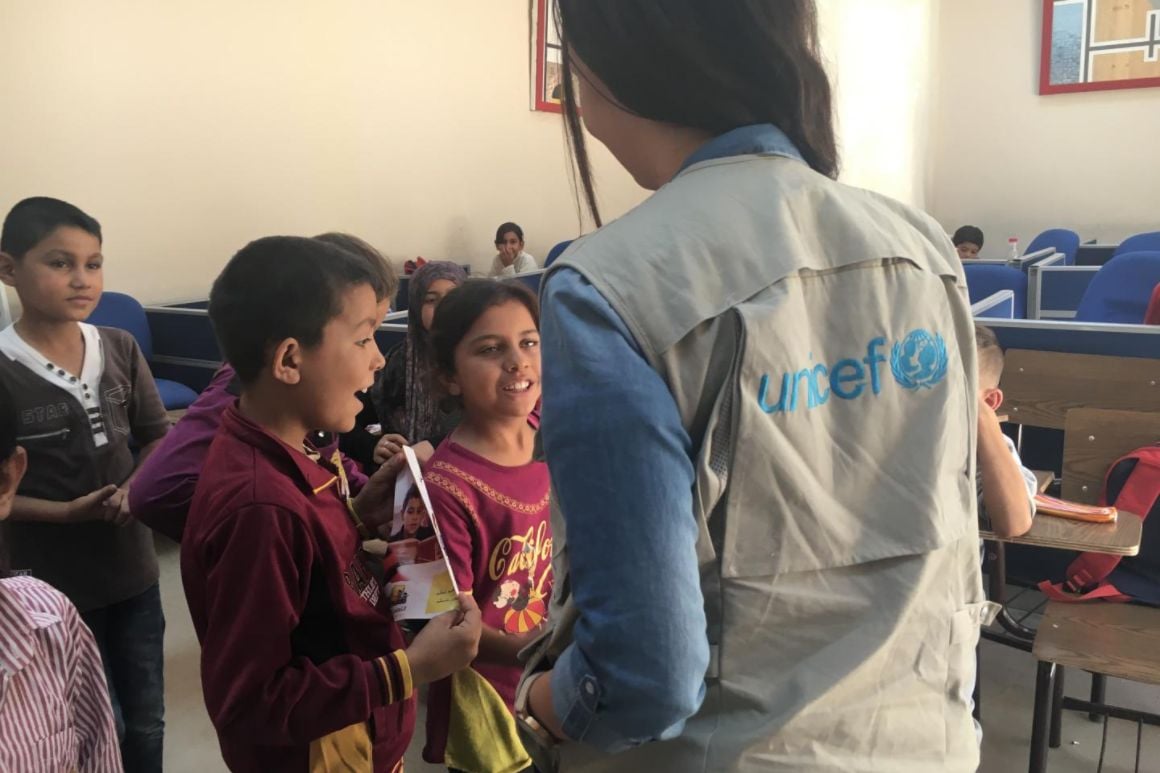 Opportunity – Organisational support 
Location – Berlin
UNICEF is known internationally for their vital work in children's rights. The Berlin UNICEF branch accept volunteers to help them fight the good fight for our kids. You could be a young professional, a seasoned expert or someone interested in serving their community.
A volunteering opportunity with them would not only contribute to their work, it would also give you amazing professional experience and a boost to your networks. 
If you feel called to draw attention to the situation of children around the world and help give them a voice, consider volunteering with UNICEF in Germany. 
Opportunity – Gardening in an urban farm 
Location – Munich
The Mucca Community Gardens are part of an urban farm and community coworking space. In this community space, volunteers are invited to come together to work on the garden. The project intends to create a green space in an urban area. There are also coworking and creative spaces where artists showcase their work, and community workshops are run. This would be a cool project to get involved in if you are relocating to Munich and want to make community connections and have an impact in the city. 
Opportunity- Education, marketing and communications, web design, research 
Location- Munich
Liberty Experience is a non-profit that uses music as a tool to foster social and cultural integration for displaced people in Germany. They run workshops for migrants to expand and share their skills, and also educational opportunities for community members to learn about the refugee experience. 
As a volunteer, you'll join a multicultural and dynamic team of people with diverse skills. They welcome people of all backgrounds to contribute their skills to the project but are particularly keen to work with those who have experience in event management, marketing and communications, web design, graphic design, research, videography and fundraising. They also have positions for remote volunteers, for those of you who are unable to travel and still want to volunteer with international projects.
DON'T DIE OUT THERE! …Please 🙂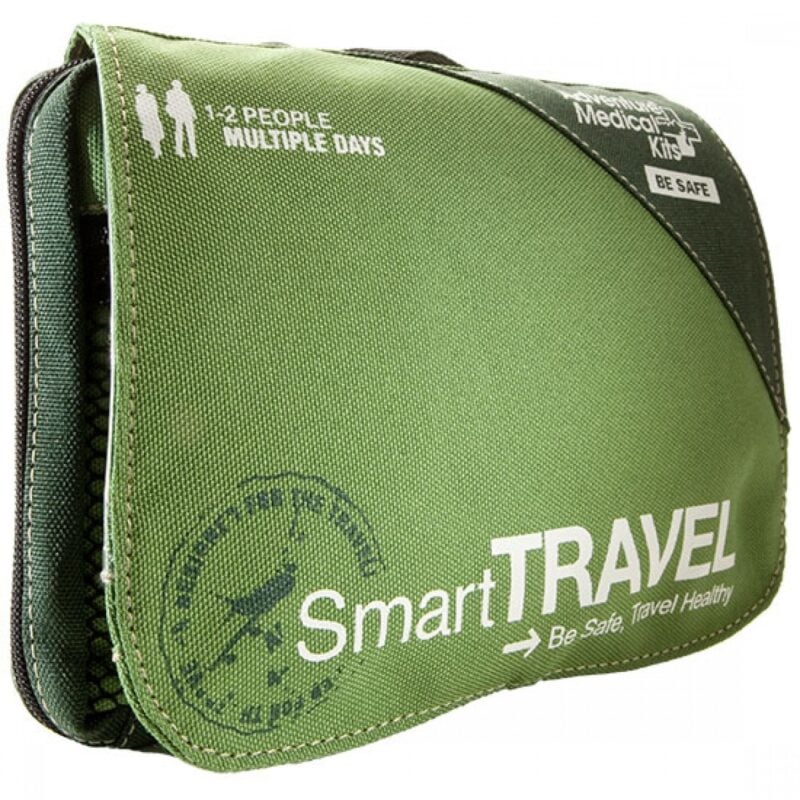 Things go wrong on the road ALL THE TIME. Be prepared for what life throws at you.
Buy an AMK Travel Medical Kit before you head out on your next adventure – don't be daft!
Buy on REI
What to Expect When Volunteering in Germany
So you've already seen the amazing variety of volunteer projects in Germany. With a range like that, it's hard to tell you exactly what to expect from each project. 
We will help you paint a picture here, but you should always check with your host organisation to ensure you know what you're signing up for! 
Accommodation
Some projects will include accommodation, and the conditions will range from a dorm-like setup, a tent in the forest to a private room in a restored castle. Big difference, huh?
Wifi access, hot water and indoor heating are commonplace in Germany, so even if you're visiting in the winter months you shouldn't stress about a cold house. However, if weather is important to you, be sure to consider the best times to visit Germany in a year.
If you chose to go with a volunteer project that doesn't help organise accommodation, it's still worth asking the host organisation if they have suggestions. Even if your hosts don't provide a place to stay in Germany, they might have a suggestion for somewhere you can rent. That option would probably work out cheaper than staying in Airbnb or a hostel, though those are easy and reliable options too. 
Work hours and Day Offs
Projects arranged through Workaway and Worldpackers usually expect volunteers to work between 20-30 hours per week, leaving you plenty of time to explore on your days off. 
Other projects arranged independently may just ask for a few hours in the afternoon or even have a full-time schedule. Your safest bet here is to ask what is expected of you. 
Whatever approach you take, be sure to give yourself time to explore the best of Germany. 
Getting Around
Germany does a lot of things well and one of those things is transport. Their inner-city public transport is known to run immaculately and to the schedule, they have a comprehensive train network that covers the country and comfortable and affordable buses to fill this gap. 
If you've got your own set of wheels, get ready to zoom zoom zoom (safely of course). 65% of the highways in Germany are autobahns and have no speed limit. 
Do's and Don'ts
Do say yes to new opportunities. This means yes to an extra serving of delicious fresh strudel, the chance to try cross country skiing or to hike a mountain.
Do embrace local culture. Once of the most exciting parts of travel is seeing how people do it differently in that country. Embrace this difference.
Do learn about German history and culture. There are amazing museums, galleries and public installations that showcase the many facets of Germany.
Do travel the country if you have the chance. Each different state (or Bundesländer) has distinct culture, landscape and scene you can get to know.
Do use your brain in regards to safety. Germany is a safe place to travel, but make sure you aren't wandering dodgy streets in the middle of the night.
Don't slack off. Rememeber you're there to help out. If you want a holiday, try a different trip like backpacking instead.
Don't forget to have fun! You're volunteering in GERMANY! Even if it's tough sometimes, embrace the new experience and enjoy it.
Don't stick around if a situation is uncomfortable. You can help avoid this by asking lots of questions in advance.
Don't make Nazi or haulocast jokes. This is a heavy part of German history and is a serious topic, not something to be joked about. It still surprises how many travellers I've met who still don't consider how disrespectful this is. Use your heads people!
Final Thoughts 
So that brings us to the end of our deep dives on all things volunteering in Germany. Hopefully, your questions will be answered. Now off you go, back your bags and we'll meet you at Octoberfest.
But don't forget to sort your travel insurance before you leave!
Month to month payments, no lock-in contracts, and no itineraries required: that's the exact kind of insurance digital nomads and long-term traveller types need. Cover yo' pretty little self while you live the DREAM!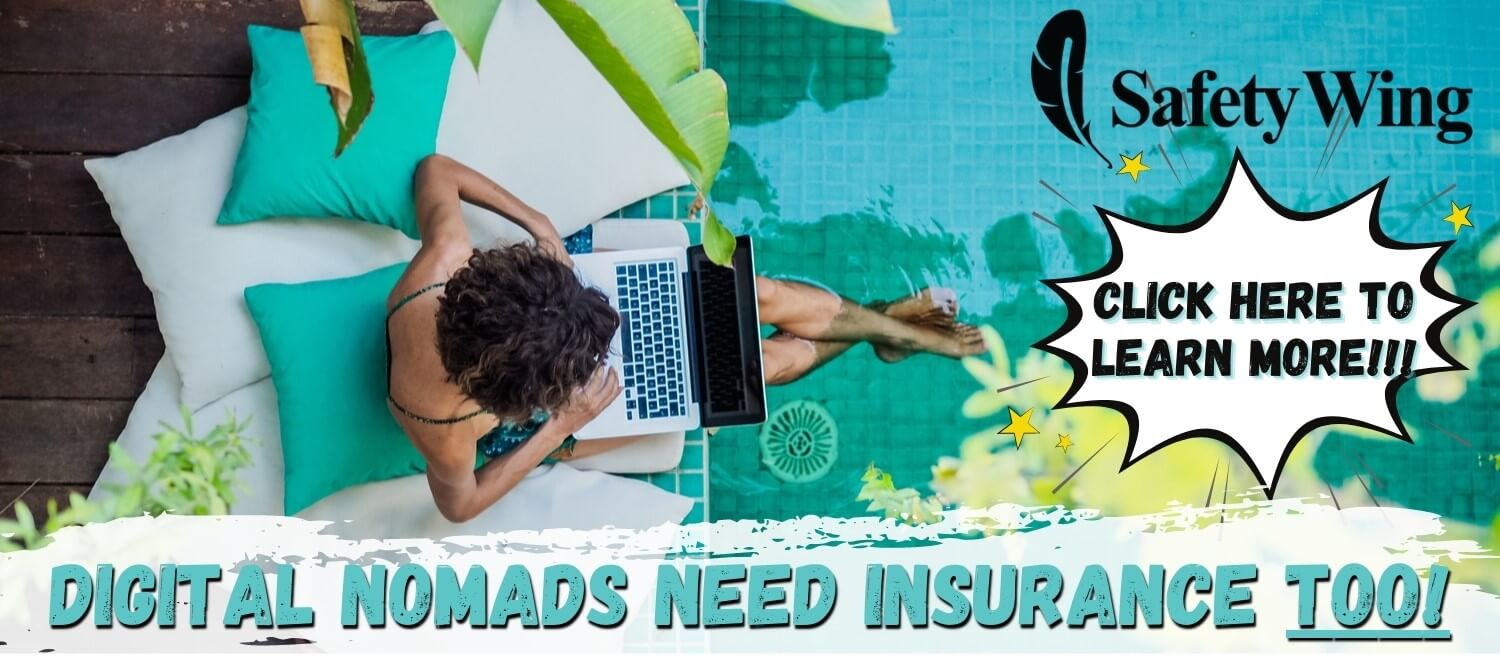 SafetyWing is cheap, easy, and admin-free: just sign up lickety-split so you can get back to work! Click the button below to learn more about SafetyWing's setup or read our insider review for the full tasty scoop.
---
Bye for now, but not forever!
If you want MORE top-tier Broke Backpacker content like this, then sign up for our weekly newsletter below to get the latest and greatest!
And for transparency's sake, please know that some of the links in our content are affiliate links. That means that if you book your accommodation, buy your gear, or sort your insurance through our link, we earn a small commission (at no extra cost to you). That said, we only link to the gear we trust and never recommend services we don't believe are up to scratch. Again, thank you!