Just off the coast of South Carolina, Hilton Head Island has long been a popular destination for staycationers from nearby Savannah. With everyone travelling locally more this summer, it makes a great destination in the South for a variety of guests. We've included it in our budget-friendly destinations guide, but there are also some excellent upmarket options if you're willing to splurge.
There isn't a lot of information online about the different neighbourhoods on Hilton Head Island – but with limited public transport on offer, it's essential to get an idea of where the best spots are before you arrive. Hilton Head Island is an eclectic destination, so you should do your research.
Thankfully, we've made that a little bit easier for you! We've consulted locals, travel experts, and reviews to bring you this guide to the four best areas to stay on Hilton Head Island. Whether you're a family, a couple, or a solo traveller on a budget, we have you covered.
Let's jump right in!
Hilton Head Island is one of the South's hottest budget destinations. If you want to get the best out of your stay, you should bring a car. Public transport isn't the best, and we recommend visiting at least a couple of the areas mentioned in this guide during your trip. If you've got transport sorted and don't mind which neighbourhood you end up staying in, these are our top overall accommodation picks.
Nature Lover's Retreat in Hilton Head Island: Le Beau Marias
Easily the most unique Airbnb on Hilton Head Island, this treehouse was featured on HGTV's Island Life! The stylish interiors are surrounded by floor to ceiling windows, giving you a bright environment to wake up to in the morning. It comes with two bedrooms – a double and a twin – meaning it's great for families looking for a unique experience.
Calm and Cozy Villa in Hilton Head Island: Lighthouse Road
Seeking a secluded hideaway on Hilton Head Island? Look no further than this cozy little villa in Sea Pines! It comes with a private pool, giving you some extra privacy when compared with other villas and condos in the area. Don't worry though; the complimentary bicycles mean you're not too far from civilisation. The beach also isn't far – about a five-minute walk away.
Hotels can get a little pricey on Hilton Head Island. Luckily Marriott's Grande Ocean Hotel offers you four-star comfort at rates that won't break the bank. This spacious resort is only a few seconds away from the beach – as well as the bustling centre of Coligny. First time visiting the island? This is the perfect accommodation for you! 
OVERALL BEST PLACE TO STAY IN HILTON HEAD ISLAND
OVERALL BEST PLACE TO STAY IN HILTON HEAD ISLAND
Coligny
Home to the largest expanse of beach on Hilton Head Island, Coligny is a major hive of activity! For first-time visitors, this is where you'll find a little bit of everything the island has to offer.
FOR FAMILIES
FOR FAMILIES
Sea Pines
Sea Pines is Coligny's peaceful cousin! For this reason, we reckon it is ideal for families that want to be close to the action without compromising on easy bedtimes.
FOR COUPLE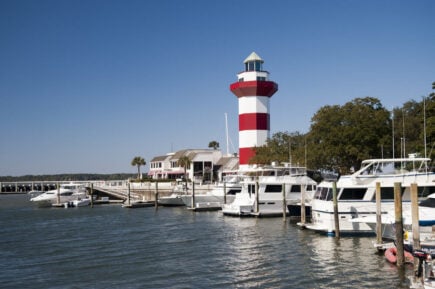 FOR COUPLE
Harbour Town
Harbour Town is definitely the wealthiest part of the island, boasting a stunning harbour that is home to private yachts opting to spend their summer here.
ON A BUDGET
ON A BUDGET
Shelter Cove
Last but certainly not least, Shelter Cove is perfect for enjoying the best of Hilton Head Island without breaking the bank! Up in the north of the island, it is a bit cheaper than the more famous resorts in the South.
Hilton Head Island 4 Best Neighbourhoods to Stay in
With miles of golden beaches and water sports in almost every town, you're truly spoiled for choice on Hilton Head Island! There are a few key differences between each area though, so keep reading for more in-depth guides. We've included our top accommodation spots, plus some things to do in each place.
COOLEST thing to do in Coligny: take a trip out to Palmetto Dunes – named one of the best tennis resorts in the US by Tennis Magazine.
BEST place to visit in Coligny: Coligny Plaza is the largest shopping centre on the island with a vast selection of retailers and eateries.
Home to the largest expanse of beach on Hilton Head Island, Coligny is a major hive of activity! For first-time visitors, this is where you'll find a little bit of everything the island has to offer. With locally-owned restaurants, a huge shopping complex, and more golf courses than any other part of the island, Coligny is the playground of Hilton Head Island.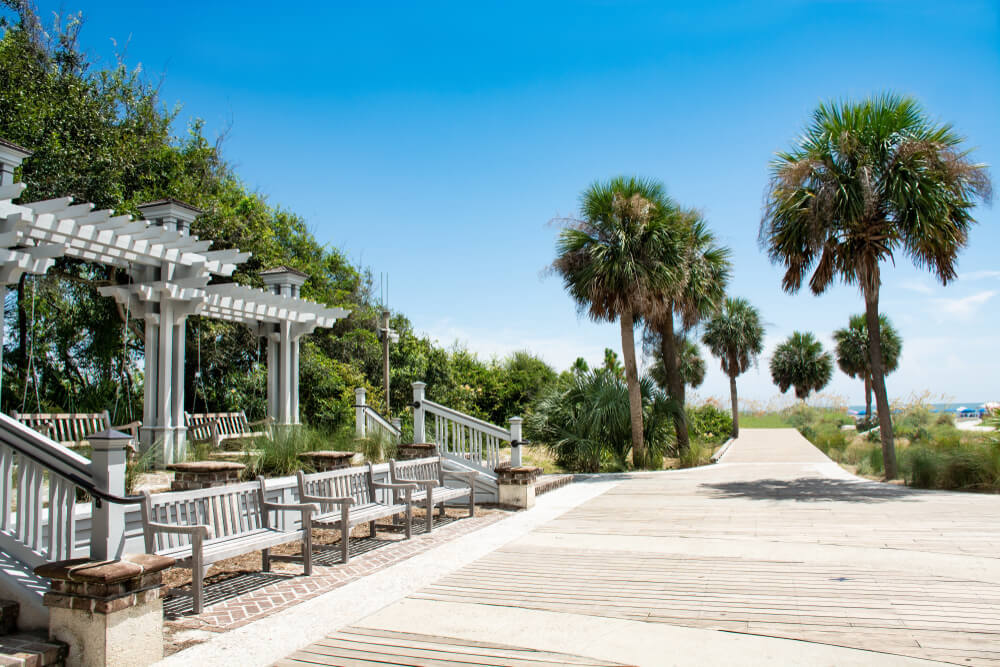 Despite the poor public transport, Coligny is where you'll find some of the better links to other towns. It's actually possible to walk and cycle to Sea Pines and Harbour Town from here!
Stylish Apartment with Private Beach Access in Coligny: Port Royal Sound
Airbnb Plus properties are selected for their stunning interior design and high attention to detail. This gorgeous two-bedroom apartment is the perfect upgrade in the heart of Coligny! It also comes with private beach access, giving you the peace and quiet you deserve. There is an en-suite bathroom in the master bedroom, making this a firm favourite with families.
Cozy Family Home in Coligny: Sea Crest
Located right in front of the beach, you'll have everything you could possibly need within walking distance of your villa! As part of a larger complex, guests are given access to a large outdoor pool area and on-site bars. This makes it the perfect choice for families opting to stay in the most central neighbourhood. This apartment sleeps up to seven guests, but they also offer some smaller options.
Looking for the added convenience of staying in a hotel? The four-star Marriott's Grande Ocean comes with fantastic reviews and more than affordable rates! Alongside a spa and fitness centre, the hotel boasts a pool, tennis courts, and a golf course. There is a small bar and casual dining restaurant right next to the pool.
Things to See and Do in Coligny
Take a trip to Hilton Head Outfitters – aside from outdoor clothing and equipment, they also rent out water sports items.
Formerly known as Jump and Phil's, Brother Shuckers Bar and Grill now holds the torch as the most popular bar on the island for locals.
Head down to Coligny Beach Park – this is the largest stretch of beach on the island. You can even join a bike trail that circles Hilton Head.
It doesn't look like much from the outside, but the Sea Shack is an excellent seafood restaurant right next to Coligny Plaza.
Is This the Best Travel Pack EVER???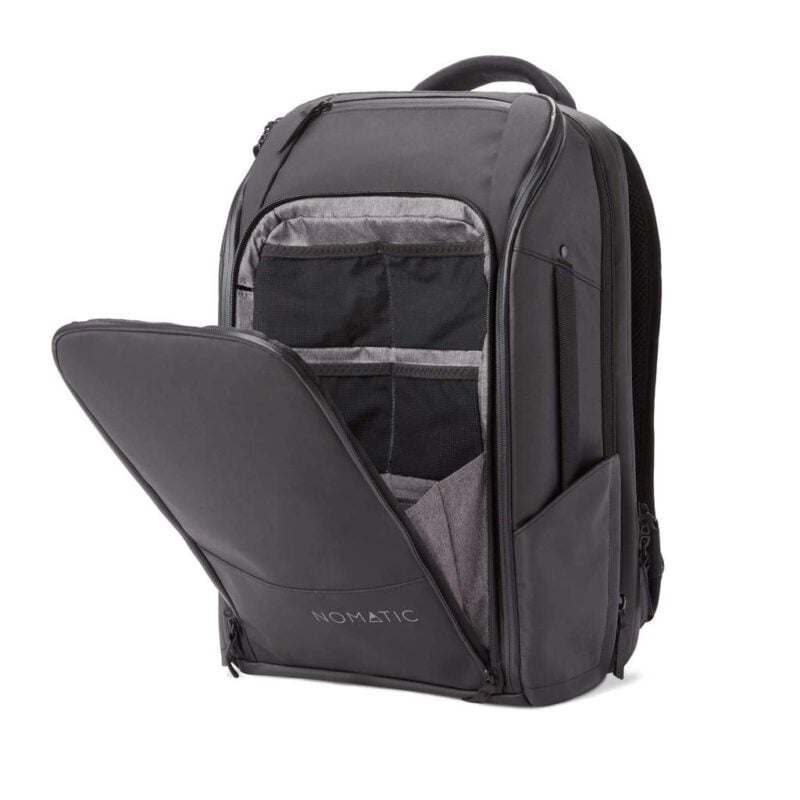 COOLEST thing to do in Sea Pines: horse riding is a popular activity in the area. There are loads of stables, but we love Lawton Stables in particular.
BEST place to visit in Sea Pines: the beach in Sea Pines is calmer than others on the island, making it ideal for a lazy day out with the family.
Sea Pines is Coligny's peaceful cousin! For this reason, we reckon it is ideal for families that want to be close to the action without compromising on easy bedtimes. The beach here is definitely more laid-back but certainly doesn't have a shortage of things to do.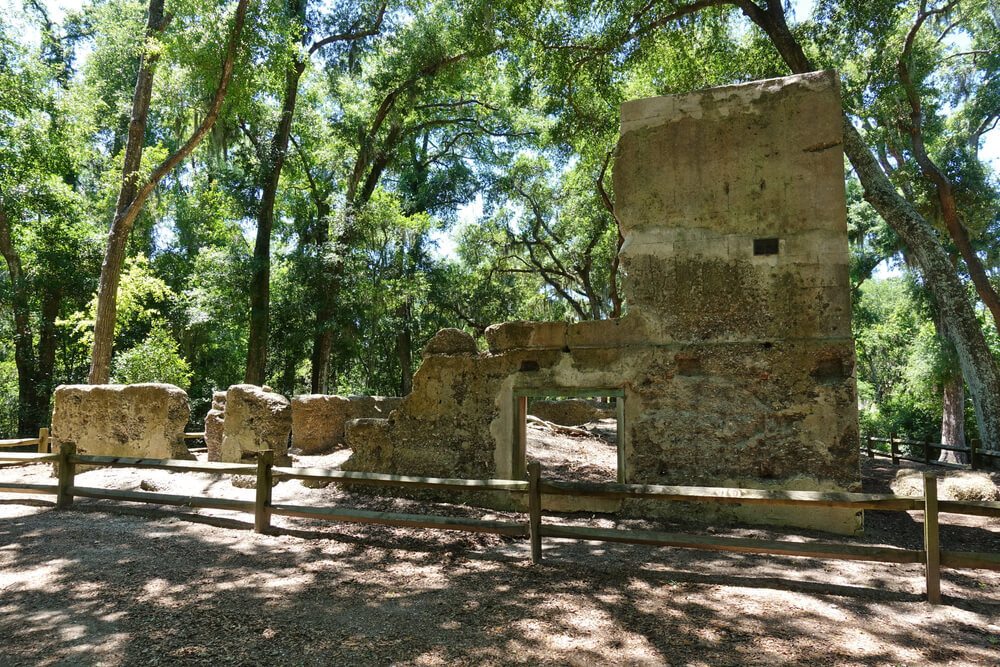 South Beach and Harbour Town are both within walking distance. South Beach, in particular, is excellent for family-friendly restaurants. If you're looking for a calm getaway for the whole family, look no further than Sea Pines.
Luxurious Holiday Home in Sea Pines: Casa Beleza
Airbnb Luxe is a selection of properties that truly go above and beyond! At Casa Beleza, you can opt for housekeeping, childcare, and spa services – among others. It's definitely on the pricier end, but if you want everything taken care of during your stay, it's well worth the cost. It can sleep up to eight people across four bedrooms.
This secluded villa is our top pick for families heading to Hilton Head Island! It's walking distance from the main attractions in Sea Pines, but still private enough to ensure peace and quiet in the evenings. There's a spacious patio area with barbecue equipment, giving you the perfect setting for dinner in the warm, summer evenings. Alongside the bikes, they also provide a beach wagon.
Condo by the Beach in Sea Pines: Turtle Lane
Located right on the beach, it doesn't get any better than this townhouse-style condo! The huge terrace features a dining area with views of the sunset. The interiors are traditional and cozy and can sleep up to six guests across three bedrooms. This is great for families but also popular with large groups visiting Hilton Head Island.
Things to See and Do in Sea Pines
Take a walk up to Harbour Town so the kids can enjoy Pirates of Hilton Head, a fun adventure onboard a replica pirate ship – we recommend booking in advance.
South Beach is also within walking distance and comes with some of the most beautiful coastal scenery on the island.
No trip to Hilton Head Island is complete without a round of golf – Heron Pointe by Pete Dye is very popular with visitors.
Sea Pines Beach Club is our favourite restaurant on the whole island, with everything from seafood to comfort food – all complemented by stunning scenery.
COOLEST thing to do Harbour Town: hire a boat! This is where the wealthiest visitors come to play, but there are a few budget options at Harbour Town Yacht Basin.
BEST place to visit Harbour Town: Harbour Town Lighthouse is the most recognisable attraction and houses a fascinating history museum.
Harbour Town is definitely the wealthiest part of the island, boasting a stunning harbour that is home to private yachts opting to spend their summer here. Couples will get to unwind away from the main family areas while enjoying some truly stunning scenery!
Despite the lavish reputation, it's definitely possible to do Harbour Town on a budget. You can walk to nearby South Beach for cheaper restaurants, and there are even a few affordable yacht rentals on offer.
Unique Treehouse in Harbour Town: Le Beau Marais
We don't like to play favourites, but this might be our number one accommodation pick on Hilton Head Island! Surrounded by trees and greenery, it's a super calm environment despite being only a short walk from Harbour Town. Is it pricey? Compared to other places, yes – but you'll certainly never forget your stay in this stylish loft.
Cute Little Pied-à-Terre in Harbor Town: Lighthouse Condo
Kick back and relax in this cute little villa in the heart of Harbour Town! This is a notoriously expensive part of the island, but this condo is nevertheless reasonably priced – making it an excellent option for couples on a budget. The harbour itself is only a one-minute walk away, so you'll get to experience the dazzling beauty of the town with ease. 
Speaking of splurging – this five-star hotel is the pinnacle of luxury when it comes to hotels on Hilton Head Island! Modelled on the classic design of Scottish hotels, you'll barely want to leave the resort during your stay. The rooms are huge, with luxury facilities, including marble soaking tubs. For the ultimate romantic getaway, you have to stay at the Inn and Club.
Things to See and Do in Harbour Town
Get the rackets out and head to Sea Pines Racquet Club – it's very popular, so try to book your spot in advance.
Stoney Baynard Ruins has a dark history as a former plantation home during the civil war; it is now said to have haunted inhabitants.
Looking for the perfect date night restaurant? The Quarterdeck will cost you, but it's totally worth it for the ambience alone.
For something a bit more casual, pop into Cinnamon Bear Country Store and grab a couple of cones before heading to the harbour to admire the view.
The Future of the SIM Card is HERE!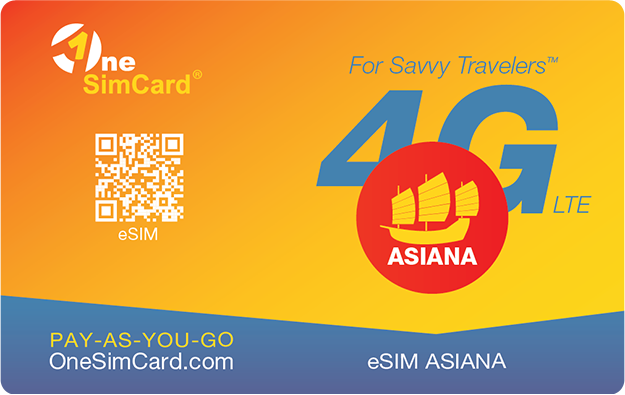 A new country, a new contract, a new piece of plastic – booooring. Instead, buy an eSIM!
An eSIM works just like an app: you buy it, you download it, and BOOM! You're connected. It's just that easy.
Is your phone eSIM ready? Read about how e-Sims work or click below to see one of the top eSIM providers on the market and ditch the plastic.
Buy an eSIM!
COOLEST thing to do Shelter Cove: sip on a cup of locally-produced coffee before heading out on an epic kayak ride along the coast.
BEST place to visit Shelter Cove: visit the harbour in the summer for live music every evening – and fireworks every Tuesday!
Last but certainly not least, Shelter Cove is perfect for enjoying the best of Hilton Head Island without breaking the bank! Up in the north of the island, it is a bit cheaper than the more famous resorts in the South. Despite this, it is a bustling hive of activity, with live music, vibrant bars, and even a mini-festival every Tuesday.
It's also the closest neighbourhood to the bridge to the mainland and the airport! Even if you don't have a car, getting to Shelter Cove is pretty easy by public transport.
Luxury Yacht on a Budget in Shelter Cove: Carver Motor Yacht
Kill two birds with one stone by opting to stay in this cozy little yacht right in the harbour! Two bikes are available for guests – and there's a rental place a couple of steps away if you need some more. Guests love that you can see the fireworks over the harbour right from the back of the boat. Do keep in mind that the toilet is outside of the boat.
Charming Villa in Shelter Cove: Marina View
For the best views in Shelter Cove, make sure to book a stay at this waterfront villa! It has two spacious balconies, so you will be able to see the harbour from every angle. The owners also offer bicycle hire – perfect for taking in the casual atmosphere of Shelter Cove. There is a huge wine chiller in the dining room for those planning an extended stay.
Cheap and Cheerful Hotel in Shelter Cove: Days Inn by Wyndham
We get it – money is a bit tight, but you still want a relaxing vacation on Hilton Head Island. Thankfully, America's favourite budget chain – Days Inn by Wyndham – has a hotel two minutes away from Shelter Cove! Rooms are pretty basic, but guests can enjoy a complimentary breakfast every morning. There is also a small outdoor swimming pool with a few sun loungers for guests to use on those lazier days.
Things to See and Do in Shelter Cove:
Always wanted to spot dolphins out in the wild? This boat trip to Disappearing Island is your best chance in Hilton Head!
Pinckney Island is a large nature reserve between Hilton Head Island and the mainland. You can visit by car, but make sure to check times the night before.
San Miguel's Mexican doesn't just offer the best Mexican food on the island; they also have live music in the evenings and a lively atmosphere.
Need a spot of retail therapy? Shelter Cove Towne Centre is as twee as the spelling suggests, but there are some truly unique souvenirs on offer.
FAQ about Finding a Place to Stay in Hilton Head Island
Here's what people usually ask us about the areas of Hilton Head Island and where to stay.
Don't Forget Travel Insurance for Hilton Head Island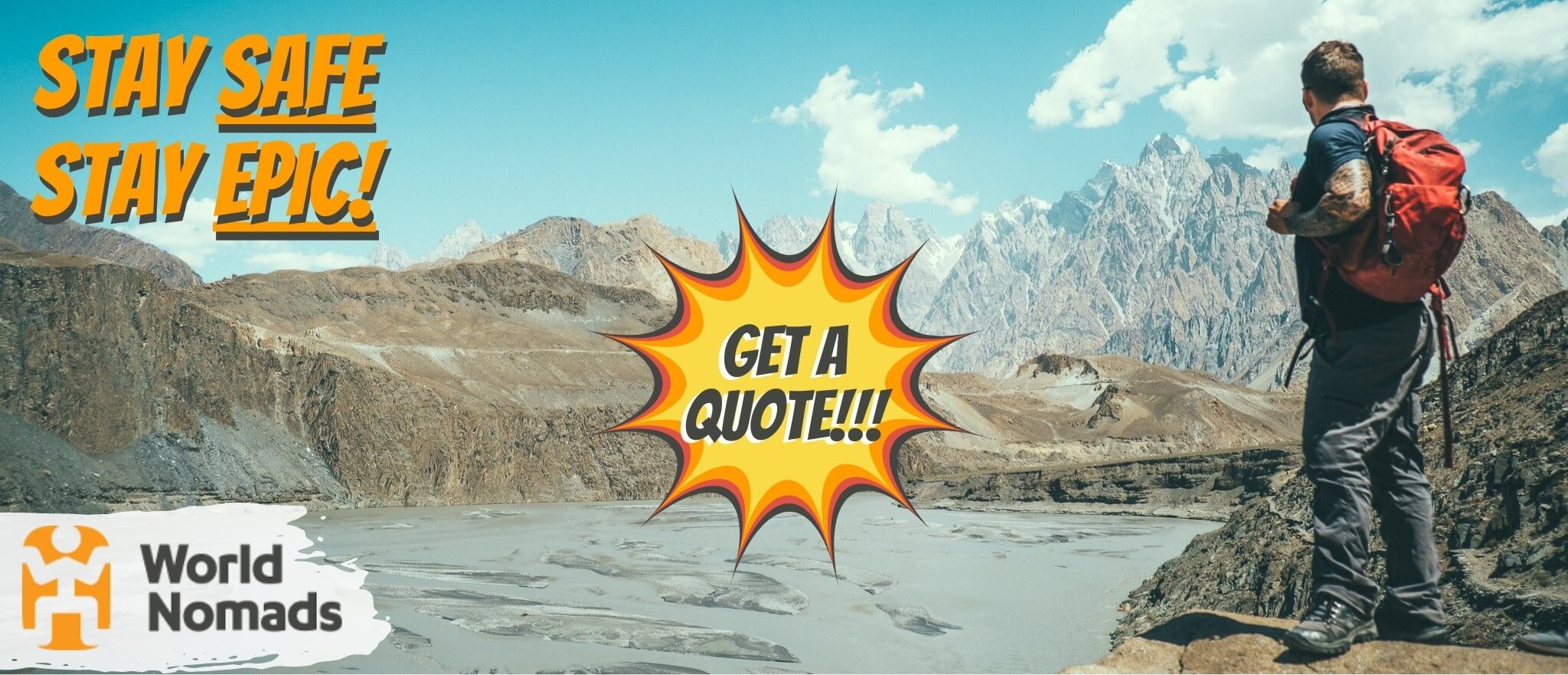 It's good to get lost sometimes, but it's also good not to get too lost. There are people that want you home in one piece.
There's one travel insurance provider The Broke Backpacker trusts for all his wildest shenanigans… World Nomads!
Click the button below to get a quote on your insurance or read our in-depth review of World Nomads' coverage. And then… let the shenanigans begin. 😉
Final Thoughts on Where To Stay in Hilton Head Island?
Hilton Head Island is a subtropical Atlantic gem with plenty to offer visitors looking for the perfect staycation! Not being able to travel abroad might seem frustrating, but Hilton Head Island is an excellent example of the enormous variety of destinations on offer right here in the United States.
Our top neighbourhood has to be Shelter Cove! It's pretty close to the mainland and comes with reasonable transport links to the rest of the island. We also think it gives you the best value for money, with stunning views, plenty to do, and super affordable restaurants.
That being said, everyone's different! Wherever is best for you really does depend on what you want to get out of your trip. All of the neighbourhoods in this guide come with their own pros, and we hope we've managed to narrow down your options.
Did we miss anything? Let us know in the comments!
Do you own an awesome hostel, hotel or apartment? Want to be featured in our list? Email [email protected] to find out how.
---
Bye for now, but not forever!
If you want MORE top-tier Broke Backpacker content like this, then sign up for our weekly newsletter below to get the latest and greatest!
And for transparency's sake, please know that some of the links in our content are affiliate links. That means that if you book your accommodation, buy your gear, or sort your insurance through our link, we earn a small commission (at no extra cost to you). That said, we only link to the gear we trust and never recommend services we don't believe are up to scratch. Again, thank you!