Swaying palm trees, golden-sand beaches, cocktails with little umbrellas – what more could you want in a vacation?!
Puerto Vallarta has it all and then some. Located in the Mexican state of Jalisco on the Pacific coast, this city packs a big bang for your getaway bucks.
Puerto Vallarta is the ultimate holiday spot with plenty of activities to keep you busy from water-sports to nightlife and exploring hidden beaches.
You wouldn't think so, but Puerto Vallarta is actually quite large. The size of the city combined with the plethora of hostels, hotels, resorts, B&B's, and vacation rentals can make finding a place to stay incredibly overwhelming.
How do you know which one is the best for you?
We've created this guide to help you find the best area for your stay in Puerto Vallarta based on what you want out of your vacation.
I've made this city my temporary home base and I've already spent a total of seven months finding the best things to do, see, and eat. I'm excited to share them with you!
From the luxury traveler to the budget backpacker, there's something in Puerto Vallarta for everyone, and this post will show you the best places, broken down by your interest.
So grab a drink (perhaps a cerveza) and let us show you where to stay in Puerto Vallarta, so you can focus on planning all your awesome activities!
Looking for a specific place to stay? These are our highest recommendations for the best places to stay in Puerto Vallarta. If you want to make your holiday extra special, we'd recommend checking out the unique Airbnb's in Puerto Vallarta. For travelers on a budget, staying at a hostel will be the best choice.
This cozy condo is located right on the malecon (boardwalk) within walking distance to all the action in Puerto Vallarta. Not only is the location amazing, but the ocean view is even better. This is the kind of place that guests return to year after year.
Guests have access to the rooftop pool and loung which is the perfect place to enjoy Puerto Vallarta's beautiful sunsets.
Best Hostel in Puerto Vallarta: Hostel Vallarta
Located just a 5-minute walk from Puerto Vallarta's famous boardwalk is Hostel Vallarta. If you like to be near the action then this is the place for you. It's within walking distance to the best restaurants and nightlife.
They have a rooftop overlooking the bay, where you can watch the sunset with an ice cold cerveza. The only downside is the lack of AC, but you'll find that to be pretty common in Mexico. A light breakfast of pancakes and coffee is also included!
If Puerto Vallarta has you thinking about amazing ocean views and 5-star service without the price tag to match, the Grand Miramar is the place for you.
Located in the hills of the exclusive neighborhood of Conchas Chinas, this hotel boasts spectacular views of the bay and an excellent staff to make your stay nothing less than superb.
There's also a spa and three pools for you to choose from. Some of the rooms even have a hot tub! This is where to stay in Puerto Vallarta for the ultimate vacation.
Puerto Vallarta is located in Banderas Bay – Bahia de Banderas in Spanish – which means Bay of Flags. It's one of the widest and deepest in the world, and it is teeming with marine life.
Home to dolphins and manta rays, it is also a sanctuary for sea turtles who come to lay their eggs on the beaches. The biggest marine attraction is the annual migration of the humpback whales. Every winter they come into the bay to feed, mate, and give birth. In addition, there are multitudes of colorful fish that can be seen snorkeling or diving.
The city is surrounded by the Sierra Madre mountains which give the city a lush, green backdrop. It provides a landscape of rushing rivers, dense marshes, and flowing waterfalls.
Full of wildlife, it is a birdwatcher's paradise with over 315 different species of birds, including the Blue Footed Booby, which is only found in one other place on earth: the Galapagos Islands.
In short, there are plenty of things to do in Puerto Vallarta for all types of travelers!
The city itself has a population of 220,000 people, which means there are plenty of different neighborhoods to choose from. Puerto Valllarta is broken down into zones, each one serving a different purpose. As it's based around the coastline, it is a very long city, so I'm going to explain each zone, starting from the north.
Marina Vallarta is the northern-most zone which contains the airport. It's our recommendation for where to stay in Puerto Vallarta with a family, as there are plenty of family friendly activities. There's also a golf course and lots of different cafes and restaurants. This is where the cruise ships dock, so you'll be able to get up close and personal with these cities on water.
Heading south you'll come to the Hotel Zone. It's our top pick for where to stay in Puerto Vallarta if you like to be near the action, but not in the middle of it. Hotel Zone is between the airport and downtown. This is where you'll find high rises along stretches of golden-sand beaches opposite nice shopping malls.
It's also a grea area to stay if you're on a budget as the restaunts in the area are cheaper than the ones in other parts of the city. Plus, if you're staying at an all-inclusive resort, you don't have to budget for all your meals and activities anyway.
Continuing on from the Hotel Zone, you'll come to downtown or centro. Together with the Romantic Zone, this area is the center of town where most of the action happens. They're our top choice for where to stay in Puerto Vallarta for the first time and for the nightlife, respectively.
The famous Malecon (boardwalk) spans both zones and is lined with bars, delicious restaurants, famous nightclubs, beautiful sculptures, and art exhibits. It's the best place to watch the sunset.
Malecon has entertainment options abound, from free shows at the Los Arcos Amphitheater to comedy, music, and dance shows at Act II, this is Puerto Vallarta's neighborhood theater. The square in the middle of the Romantic Zone plays host to a weekly open-air market, where you can try delicious cuisine, shop handmade crafts and jewelry, as well as clothing.
The final zone in Puerto Vallarta is the South Zone. The mountains roll right into the sea so there isn't much development in this area but there are beautiful, secluded beaches with crystal clear water. This is where you want to stay for the ultimate getaway vacation. You'll feel like you're on an isolated island even though the bustling downtown area is just a quick cab ride away.
Transportation is quite cheap and convenient in Puerto Vallarta. There is a very comprehensive public bus system that is very affrodable, and there are multiple buses to each destination.
Taxis are plentiful and most of the drivers are genuine people. The cost of your ride is based on the zone and they have a price list for how much it costs to go to each.
However, you'll have a much more relaxing vacation if you're staying in the neighborhood where you plan to spend the most time. Do you want to stay in the thick of all the action to get a truly local experience? Perhaps you would rather soak up some rays by lazing away on a private beach. Or maybe a combination of both! If you're planning to do a lot of water activities, you may want to stay closer to the areas the tours leave from.
Read on to get the details on what's available in each part of the city, and we'll reveal our top recommendations for where to stay in Puerto Vallarta!
1. Centro Neighborhood – Where to stay in Puerto Vallarta for the first time!
Centro is where all the action happens. This is the oldest part of town and has the most points of interest for tourists, thus winning our award for where to stay in Puerto Vallarta for the first time.
The best part about Puerto Vallarta is how the city has retained its quaint, Mexican charm. It's not a Disney-esque tourist trap meant to strip people of their money. You actually feel like you're in Mexico.
It's the kind of place where the cobblestone streets lead to mouth-watering, Michelin-rated restaurants as well as little taco stands that pack big flavor into a tortilla. Where luxury name-brand stores meets local artisan shops, and so much more.
This is where the famous Malecon (boardwalk) begins. It's lined with some fantastic establishments and it creates a wide promenade, so visitors and locals can stroll by the sea without the worry of traffic. It's safe, clean, and free!
If you're staying in Puerto Vallarta for the first time, you want to base yourself as central as possible. This Airbnb is the perfect place to be close to the busy streets, attractions and great restaurants. You're in the central heart of the city within a 3-minute walk, yet you're nestled in a quiet street so you can enjoy a peaceful sleep at night. The apartment is fully equipped with everything you need, and you even have a small balcony. On top of that, there will be a bottle of wine waiting for you when you arrive.
If you like to be in the thick of it with all the action, then this is the spot for you. This new hostel opened in 2017 and already has several glowing reviews.
The owner is awesome and does his best to help guests find activities to do in Puerto Vallarta as well as onward travel in Mexico. They have a dedicated information desk where travelers can book activities.
The rooftop terrace offers amazing views of the surrounding bay and the best sunsets you've ever seen.
Located just a few short blocks from the ocean in the middle of downtown, Hotel Cinco22 is where to stay in Puerto Vallarta if you want to be in the center.
There are several different types of rooms on offer including suites with a small kitchen as well as balconies with a sea view. A delicious continental breakfast is available for all guests and there is a communal terrace with outstanding views of the bay.
Top things to do in Centro
Stroll the Malecon while taking in the beautiful sea view
Admire the multiple sculptures that line the Malecon
Enjoy a mouthwatering meal at one of the many restaurants on the Malecon
Pull up a stool and take in the incredible sunset while sipping on a cerveza
Shop til you drop at the many shops on the Malecon and in town
Take in the free entertainment on a nightly basis at the open-air Los Arcos Amphitheater
Get a lesson on the area's history at the Naval Museum
Begin your night out on the town at one of the many bars before heading into the famous nightclubs, such as Mandala and Senor Frogs
Pull up a bench and chill in Plaza de Armas, the true center of the city
Pose for a photo with the official Puerto Vallarta sign and the (seemingly) city symbol sculpture of the boy riding the seahorse
Appreciate the gorgeous architecture of the Parish of our Lady of Guadalupe Catholic Church
Tantilize your taste buds at Una Familia – a family owned restaurant in town
Find the best bargains at the Mercado and Flea Markets
Get a little loose by hitting up a tequila shop for a free tasting and find your favorite brand
Be productive and get a little work done at Vallarta CoWork – Puerto Vallarta's premier coworking space
Work off some of those tacos and get a good stretch at Davannayoga
Drool over the best marlin tacos (the bacon of the sea) at La Tia Mariscos
2. Hotel Zone – Where to stay in Puerto Vallarta if you're on a budget
As you probably guessed, this is the area of town has an abundance of beautiful resorts, hotels, and high-rise condo buildings right on the ocean. That's not the only thing you'll find, though. There are a few really nice shopping malls with more than just shopping so it's a great place to take the kids or escape the heat for a few hours if you're visiting in the summer.
This area of town also boasts several nice beaches. Some of the hotels will try to claim the beach as their own, but all beaches are considered public beaches in Mexico.
You may be wondering why we say it's good if you're on a budget and that's because the hostel we recommend below regularly has dorm beds for less than $10!
You'll have to check the listing for the current price but it rarely gets more expensive than that. It's close enough to walk to downtown but far enough that the restaurant prices are lower with more traditional Mexican food.
This is also the best place to stay in Puerto Vallarta for all-inclusive resorts. If you go the all-inclusive route, you won't have to spend any other money if you don't want to, except for tips (and you should definitely tip, in pesos).
So although it's quite a large budget in some cases, it's still budget travel as you know the exact cost ahead of time.
The Hotel Zone has many great accommodations. But only a few of them offer you as much value for such a low price as this amazing condo. The view from your private balcony is simply breathtaking. The condo is nestled on a higher level in a tall building, meaning that you can perfectly see the ocean and the city below you. On top of that, it's one of the most affordable Airbnbs in this area, yet you're not missing out on any luxuries or amenities. You can use the resorts swimming pool and direct access to the beach as well.
With a chilled out vibe and a cute dog to boot, El Sunset Hostel is where to stay in Puerto Vallarta if you're on a tight budget.
Not only will you get a dorm bed for less than $10, but all the surrounding restaurants are delicious and reasonably priced. This hostel isn't in the downtown area but it's a quick walk or super cheap bus ride.
This beach-front, all inclusive hotel is where to stay in Puerto Vallarta for ultimate rest and relaxation. You're greeted with a welcome drink and a 5-minute massage!
What a way to start your vacation! Each suite faces the ocean and comes with your own personal butler. There are three restaurants with changing menus and entertainment provided on certain nights of the week.
As if that wasn't enough, there are also three outdoor pools and a full-service spa.
Top things to do in the Hotel Zone
Be a beach bum on one of the many golden-sand beaches:
Spend a few hours admiring the water features and design at La Isla shopping mall
Enjoy the views of the Maritime Terminal where the cruise ships come in from the floor to ceiling windows of the foodcourt in Galerias Vallarta Shopping Mall
Catch the latest Hollywood flick in the cinema in Galerias Vallarta
Find all the necessary supplies for your vacation at Costco, Sam's Club, or Wal-Mart
Go horseback riding on the beach
Get in touch with your inner adrenaline junkie by going parasailing
Catch a bus that heads for the northern little towns of Banderas Bay such as Nuevo Vallarta, Bucerias, La Cruz de Huanacaxtle, Punta de Mita, and Sayulita. (There are some great hostels in Sayulita)
Check out the children's activities at the Los Mangos Public Library
Go for a walk around the Agustin Flores Contreras Sports Complex
End each day watching the incredible sunsets from the beach
Best hostel in the Hotel Zone: El Sunset Hostel
3. Romantic Zone (Old Vallarta) – Where to stay in Puerto Vallarta for the best nightlife
The Romantic Zone goes by many names – Old Town, Old Vallarta, Zona Romantica, The South Side, Colonia Emiliano Zapata are just a few.
This is by far the coolest area to stay in Puerto Vallarta because of its combination of old Mexico charm and new-world comforts. It's quaint village feel keeps people returning year after year.
This is where you'll find the highest concentration of restaurants, bars, and nightlife options. There are plenty of budget hotel and hostel options within walking distance to the beach.
You won't find any massive resorts in this part of town, which makes it that much more appealing.
Los Muertos Hostal is a new hostel that is super clean with comfortable, solid wood (read: non-squeaky) beds. It's located in the heart of the Romantic Zone just one block from the best beach – in this blogger's opinion – and a plethora of restaurants, cafes, bars, and nightclubs.
This is the best hostel in Puerto Vallarta to experience all the nightlife and true culture.
Hacienda Alemana is a boutique hotel in the heart of the Romantic Zone, just a quick walk from the beach and famous Malecon. They have an outdoor pool and serene garden.
They offer a delicious breakfast that's included in the price of the room. In addition, they have a Bavarian-style buffest twice a week in the attached restaurant, complete with draft beers and traditional German dishes.
This is where to stay in Puerto Vallarta if you're looking for serenity in the heart of the city.
Best Airbnb in the Romantic Zone: Luxury Studio with Ocean Views
This Luxury Unit is only a couple of steps from the beach and amazing nightlife options. Located in the heart of Old Town, you'll have the busiest part of the town right in front of your doorstep. The studio is fully equipped with great amenities, and you can make use of the buildings rooftop pool for free. For the fitness enthusiasts, there is also a gym available during the day. The studio itself has been designed with an eye for detail and has super welcoming and comfy vibes – perfect to cure a hangover!
Top things to do in the Romantic Zone
Stroll through Isla Rio Cuale – a small island in the Rio Cuale River – and shop for artisan crafts and other specialties
Indulge in a healthy lunch at Makai Poke Bowls
Watch the sunset from one of the many bars on the Malecon (boardwalk)
Browse the selection of fresh foods, crafts, and jewelry at the Farmer's Market every weekend in Lazaro Cárdenas Park from October-May
Try to find all the amazing street art adorning the city walls
Pull up a lounger and relax on Los Muertos beach
Enjoy the views from the sailboat-shaped Los Muertos Pier
Catch a water taxi or join a tour to the Hidden Beach at Marieta Island
Dance the night away at one of the many bars, such as El Sonador or the LGBT-friendly Flamingos Bar
Take in some live music at Roxy Rock House
Check out local art on Basilio Badillo at the Southside Shuffle every other Friday (October-May) when galleries stay open late and offer free wine and appetizers
Discover the history, tastes, and smells of tequila and take a tour of a tequila distillery
4. South Zone – Where to stay in Puerto Vallarta for peace & quiet and remote beaches
The South Zone is where to stay in Puerto Vallarta for true R&R and secluded beaches. As you're heading out of the Romantic Zone, you'll notice how the road tightly hugs the mountains rolling down into the sea.
Visitors will enjoy stunning cliff-side views of the gorgeous Pacific coastline up against the green backdrop of the Sierra Madre mountains.
The area mostly consists of chic, luxury hotels and condos, as well as small, pristine beaches with crystal clear water. One of the biggest attractions in the South Zone is Los Arcos Maritime Nature Reserve – three granite rocks rising out of the ocean.
They are teeming with wildlife and it's a popular spot for snorkeling, diving, and SUPing.
Boasting beautiful views of the bay from rooftop swimming pools, the Grand Miramar is our top pick for where to stay in Puerto Vallarta.
You'll receive 5-star treatment without the luxurious pricetag. Laze away in the swimming pool or take in the views from your balcony. When you're ready to head down to the beach, the attentive staff will have a cab waiting.
Garza Blanca Preserve Resort & Spa is an incredible hotel right on the water. There are many room options to choose from and they have an all-inclusive option for those who want it.
You'll be able to choose from five different restaurants and there's even a trolly car to take guests up the mountain to their sister hotel.
Guests can enjoy the view of the Los Arcos from the private beach or the infinity pool. It's where to stay in Puerto Vallarta for supreme relaxation thanks to the full-service spa on site.
This is our pick for where to stay in Puerto Vallarta all-inclusive.
Best Hotels in the South Zone: Villa Armonia Luxury Boutique Hotel
Located in the sleepy fishing district of Boca de Tomatlan, this luxury boutique hotel is where to stay in Puerto Vallarta for a unique accommodation experience.
It's a mansion that has been converted into an inn with massive rooms complete with a balcony overlooking the bay. There is a french restaurant onsite as well as two swimming pools and private access to the beach.
Guests can enjoy a beautiful hiking trail to remote beaches just steps away from the inn. Although it's a 40-minute drive from downtown Puerto Vallarta, the views and superb staff are well worth the journey!
Top things to do in the South Zone
Enjoy beautiful views on a budget by taking the public bus from the Romantic Zone to Boca de Tomatlan
Snorkel right off the beach at any of the beaches, thanks to their crystal waters
Feed the animals at the Puerto Vallarta Zoo in Mismaloya
Seek out remnants of Hollywood history in Mismaloya where Ruchard Burton, Ava Gardner, and Tennessee Williams filmed "Night of the Iguana"
Get an adrenaline rush at Encore Bungee and go bungee jumping high above the ocean
Taste the amazing cuisine while enjoying the views at Lindo Mar
Hike through the jungle and take a dip at the deserted beaches along the trail from Boca de Tomatlan to Playa Las Animas
Charter a boat and captain to take you and your crew to Las Animas, Quimixto, and Yelapa
Go swimming in a waterfall as a reward for hiking from Yelapa
Watch for manta rays and humpback whales in the shade of the granite rocks of Los Arcos Maritime Nature Reserve
Catch yourself dinner from the rocks of Conchas Chinas beach
Get in touch with your inner botanist with a visit to the Puerto Vallarta Botanical Gardens
5. Marina Vallarta – Where to stay in Puerto Vallarta for families
Although Marina Vallarta is only a 15-minute drive from downtown, it feels like a world apart. It's kind of like a resort within a resort, plus a marina full of yachts, sailboats, and charters. They even have their own boardwalk lined with classy restaurants and cafes.
This area is perfect for families thanks to the abundance of kid-friendly activities, such as water parks and shopping malls with play areas. There are also several world-class golf courses designed by golf pros such as Jack Nicklaus and Joe Finger. You'll want to stay in this area if you plan on doing lots of excursions on the water as this is where most of the tours depart.
Finding a family accommodation in Marina Vallarta can be a real struggle. You'll either have to empty your bank account or split up in different rooms. However, this stunning Airbnb is the perfect home for the whole crew – and it's affordable! With two bedrooms, up to 5 people can fit into the charming apartment. It offers plenty of space to hang out and chill, as well as stunning views of the ocean. There's a pool and a tennis court, which you can use for free. Supermarkets, dining options and cute shops are in walking distance from your doortstep.
The Marriott Resort & Spa is a luxury resort complete with a private beach, infinity pool, and four restaurants offering a variety of cuisines. There is also a fitness gym and tennis courts.
It's located within short distance of the Marina, where there are many more restaurants and shopping opportunities. Downtown is just a quick 10-minute drive away.
The pool has a swim up bar and the staff are very attentive. This is where to stay in Puerto Vallarta for the perfect family vacation.
The San Tropico Petit Hotel is located in a quiet neighborhood near the Marina. It has bohemian decor and a laid back vibe. The outdoor swimming pool is surrounded by a lush, green garden and most rooms have a balcony. Wifi is offered for free throughout the property, and they have an amazing mountain view.
The best part of this hotel though is the free yoga offered daily by a renowned yogi. This is where to stay in Puerto Vallarta for more of a quiet, hippie style vacation.
Top things to do in Marina Vallarta
Enjoy a romantic dinner with drinks at the top of the lighthouse while taking in the views of the ocean and surrounding mountains
See what it's like to catch big marlin and tuna by joining a fishing tour
Practice your drive, hook, and hope for an ace at one of the incredible golf courses
Go for a stroll on the boardwalk
Indulge in a massage at Armonium's Spa
Spend an afternoon sailing in the bay
Enjoy the 6-course dinner and show on the Pirates of the Bay ship
Watch out for the crocodiles!
Shop til you drop at the numerous little shops that dot the boardwalk
Stop by Vallarta Adventures to plan your activities during your stay
Admire the beautiful Mosaic Wall
Slide down the waterslides and play in the wave pool at Splash Water Park and Aquaventuras Park
Here's what people usually ask us about the areas of Puerto Vallarta and where to stay.
World Nomads' mission is to support and encourage travellers to explore their boundaries. They offer simple & flexible travel insurance, and safety advice to help you travel confidently.
They've been doing it since 2002 – protecting, connecting, and inspiring independent travellers just like you.
Get a quote below or read our in-depth review!
World Nomads provides travel insurance for travelers in over 100 countries. As an affiliate, we receive a fee when you get a quote from World Nomads using this link. We do not represent World Nomads. This is information only and not a recommendation to buy travel insurance.
It's no surprise that Puerto Vallarta has become a hot destination for everyone from spring breakers to retired snow birds. With the beautiful Banderas Bay and the Sierra Madre mountains coming together to form the most idealic vacation settings, you really can't go wrong here. Add to this that it's considered the safest city in Mexico, and you can be sure that you'll have an awesome time.
Just to recap; Centro and the Romantic Zone are our top choices for where to stay in Puerto Vallarta for the first time as it's where you'll find most of the action as well as the best restaurants, shopping, and nightlife.
Our pick for the best hotel in Centro is Hotel Cinco22.
We think Hostel Vallarta is the best hostel in Puerto Vallarta because of its location and incredible rooftop views! It's brand new and already has several glowing reviews. The owner is awesome and does his best to help guests find activities to do in Puerto Vallarta as well as onward travel in Mexico.
And if you're still not sure about where to stay in Puerto Vallarta, consider checking out our guide on the best VRBOs in the area.
Let us know if we missed anything in the comments below! Cheers!
Do you own or run a kick ass hostel? Want to be featured in this list? Get in touch at [email protected]
---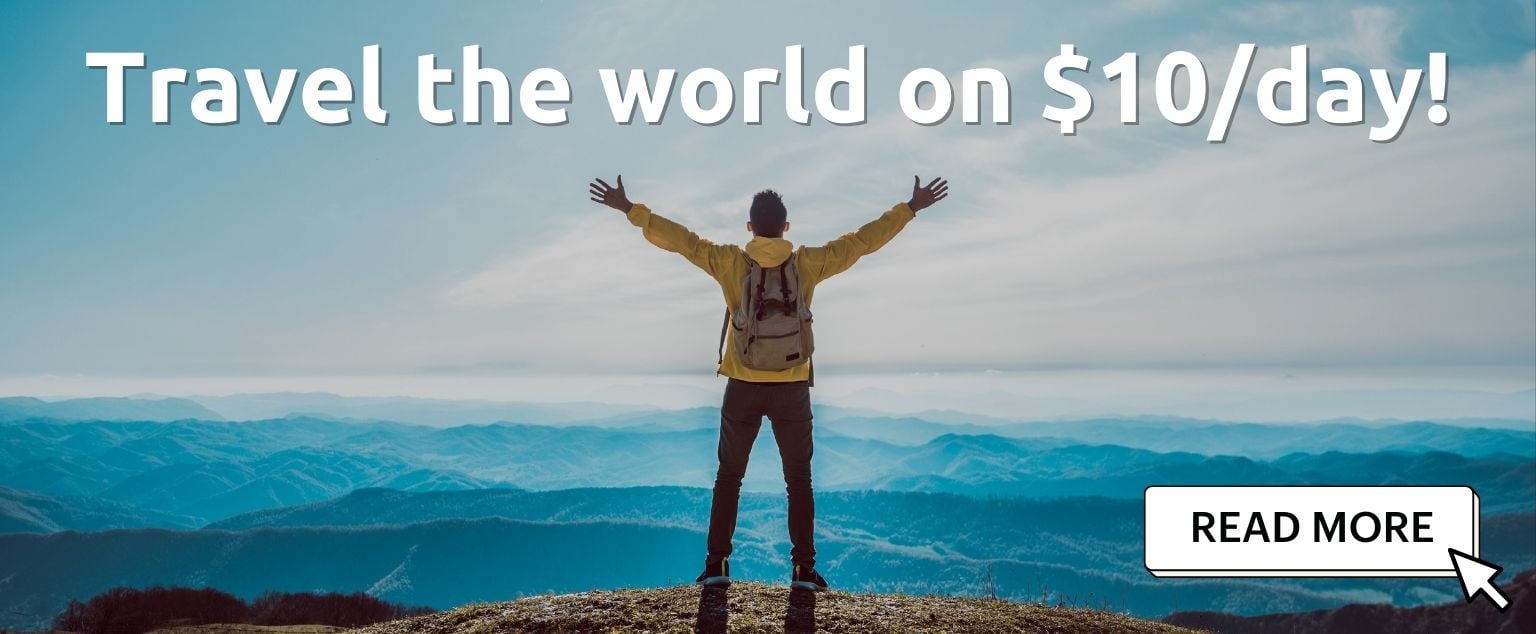 And for transparency's sake, please know that some of the links in our content are affiliate links. That means that if you book your accommodation, buy your gear, or sort your insurance through our link, we earn a small commission (at no extra cost to you). That said, we only link to the gear we trust and never recommend services we don't believe are up to scratch. Again, thank you!