Surrounded by snow-capped mountains and active volcanos, Quito is one of the most scenic cities I've ever been to and it will (literally) take your breath away!
Quito's an ideal destination for all travelers, but especially those interested in history and architecture. There are a plethora of museums, art galleries, restaurants, and public squares to keep anyone occupied for a couple of days.
This is a big city though – one that hosts over 2 million inhabitants. Sorting through all of the neighborhoods and deciding where to stay in Quito can actually be a little intimidating…
To help you out, we've put together this guide on the best places to stay in Quito. We've included something for a variety of interests and budgets, so you can find the perfect base for your travels.
Not too fussed about which area you stay in? Check out our top recommendations for accommodation in Quito.
This apartment is located on first floor of a historic house and can accommodate up to three guests. It offers all the comforts of home, including a fully equipped kitchen and spacious living area. The flat also boasts amazing views from the bedroom and lounge.
I've already stayed at Selina Quito twice in 2019! I wouldn't call it a hostel as much as a community, but it's still good for cheap dorms. It's also got a coworking space, yoga deck, cinema room, and a bar. They also offer tours which are a great way of seeing the sights.
The Wyndham Garden is great for travelers passing through Quito. The on-site restaurant serves a beautiful buffet breakfast and is famous for international cuisine. The staff is kind and helpful making this a great option for where to stay in Quito.
If you're backpacking through Ecuador, there's pretty much no way around Quito. It was founded in 1534 and built on the ruins of an ancient Inca city. Today, it's home to over 2 million people. It was one of the first cities (along with Krakow) to be named a UNESCO World Heritage Site in 1978.
Quito's Old Town is the largest historical center in the Americas and has recently undergone a massive revitalization program. It still looks much the same as it did in the 16th and 17th centuries. It's full of fascinating places to visit and gives a great taste of what Quito has to offer, making it the best place to stay if you're visiting for the first time.
The oldest neighborhood in the city – La Ronda – dates back to ancient Incan times. It's a popular spot for nightlife and boutique shopping. It's also the best place to stay if you're traveling on a budget.
La Mariscal, aka "Gringolandia," is where to stay in Quito if you like to party. Naturally, this has resulted in the area being the most popular with backpackers. The majority of Quito's hostels can be found here.
By far the coolest neighborhood in Quito, La Floresta sits right next door to La Mariscal. If eating is at the top of your priorities when you travel, this is the best neighborhood for you!
La Carolina is a mostly residential area. It's less touristy and a lot quieter than other areas, making it ideal if you're travelling with your family.
Still not sure where to stay in Quito? Don't worry – we've got more information on each area below.
Now, let's take a look at each of these areas in more detail. We've included our top accommodation and activity picks in each, so you know exactly what you're getting. These are particularly safe areas too.
1. Old Town – Where to Stay in Quito for your First Visit
Quito's Old Town is one of the largest and best-preserved colonial centers in Latin America. It's definitely where to stay in Quito for your first visit as you'll be just a stone's throw away from the most important landmarks in Ecuador.
Most of the historical buildings have survived almost unchanged throughout the centuries, earning the Historic Center the title of World Heritage Site by the United Nations.
This is where you'll find vintage churches, theaters, monasteries, and convents. In Old Town, you can get your culture fix during the day and find vibrant entertainment options in classy bars and restaurants at night.
There are a couple of important plazas dotted with cafes, that are perfect for enjoying a cup of coffee or hot chocolate. Plaza de la Independencia (aka Plaza Grande) was my personal favorite!
This apartment boasts a terrace, sauna, jacuzzi, and fantastic sunset views. It's got all the comforts of home, including a full kitchen and a living room with a fireplace. The Airbnb is situated in a historic house and is traditionally furnished throughout.
Top attractions, shops, and bars are all a short walk away.
Hostel Revolution is a hostel made by backpackers for backpackers. Its smaller capacity makes it easier to make friends and feel at home.
The hostel is conveniently located near several restaurants, but there's also a fully equipped kitchen for those who would rather cook. There are three common areas: a TV lounge with lots of DVDs, a rooftop terrace, and a bar.
Located in the heart of Old Town, Casa Ecuatreasures offers a nice breakfast that's included in the room price. Each room comes with a TV and some even have a private balcony.
The owners go the extra mile for their guests, so you'll feel right at home. It's a great choice for where to stay in Quito within Old Town!
Things to See and Do in Old Town
Watch the incredible changing of the guard ceremony in the Plaza Grande, where the president comes out to greet the crowd.
Enjoy a cheap and delicious meal after perusing all the fresh food on offer at Mercado Central.
Join a free walking tour and learn the history of Quito and its historic landmarks.
Take a tour of the presidential palace and get a first-hand look at the art & architecture inside.
Get a better view of Plaza Grande and Quito from the roof of the Metropolitan Cathedral of Quito.
Admire the architecture of Teatro Sucre in Plaza del Teatro.
Take in the incredible collection at the Museo de la Ciudad which chronicles Quito's history.
Challenge your fear of heights by climbing to the top of the towers of Basilica del Voto.
Gawk at the impressive beauty inside the Church and Monastery of San Francisco, Quito's oldest church.
Take in the best view of Old Town while enjoying tasty cocktails and dinner at Vista Hermosa.
Balance an egg on a nail, stand with a foot in both hemispheres, and all sorts of other whacky things by joining a tour to the Mitad del Mundo (middle of the world).
Take the Teleferio up to the top of Pichincha Volcano and enjoy the sweeping views of Quito before setting off on one of the hiking trails.
2. La Ronda – Where to Stay in Quito on a Budget
La Ronda is a small neighborhood within the Historic Center, but it's so special that it deserves its own category for places to stay in Quito. The accommodation options you'll find below are quite inexpensive, making La Ronda the best place to stay on a budget.
La Ronda dates back to pre-Colonial days. In the 17th century, the Beatniks of the day began to flock there in droves. It also served as a meeting point for prominent members of the revolution against the Spanish.
By the 19th century, it was a popular area for nightlife full of decadent bars, restaurants, and brothels. Then it fell into disarray and was ultimately forgotten about until 2006 when the city started the recovery efforts, restoring it into one of the coolest areas in Quito.
Today, La Ronda is one of the most romantic areas of Quito. The lantern-lined streets and balconies make visitors feel like they've been transported to Spain. Most of the traditional homes open up to courtyards that have been turned into art galleries, museums, and elegant restaurants.
This suite is attached to a private house and is beautifully decorated. It's only 20 minutes away from the airport but far from the typical noise of a city. The room has a private bathroom, a small living room, and a mini kitchen.
Masaya Hostel was designed with busy travelers in mind. The dorm beds are very private; each one is its own little cubicle with a light, power outlet, and USB plug. Even the private rooms are rather luxurious for a hostel and privates include breakfast.
There's also a beautiful garden with bean bags. The modern kitchen and daily activities are just some of the awesome facilities on offer, making this hostel a top choice for where to stay in Quito.
Hotel Casa Montero is located in Santo Domingo Square, just a quick walk from Calle La Ronda. Their on-site restaurant has incredible views of the neighborhood and offers a free continental breakfast.
The rooms are spacious and very clean. They offer a very reasonable price for the excellent quality here. Guests are rarely disappointed in their stay making it a great choice for where to stay in Quito.
Things to See and Do in La Ronda
Try a Canalazo: an adult beverage served hot, made from aguardiente, local citrus fruits, and cinnamon.
Shop til you drop at the boutique shops that line the main street selling clothing, crafts, and other specialty items that aren't found anywhere else in the city.
Learn the history of the neighborhood by reading the boards full of information in both English and Spanish.
Take in the exhibits of new Quiteño art at the Casa de Arte Museum and Art Gallery.
Dance to the live music on the street and many of the restaurants on La Ronda.
Taste local specialties, such as empanadas and chorizo, on a stick.
Enjoy the sweeping views of Quito from the top of El Panecillo then climb to the top of the Virgen of El Panecillo (the tallest aluminum sculpture in the world) for an even better view.
3. La Mariscal – Where to Stay in Quito for Nightlife
La Mariscal is the 'hood for backpackers! This area has the highest concentration of hostels as well as vibrant nightlife. All of the action is centered around Plaza Foch.
It's a nice, chilled-out square to enjoy a cup of coffee or lunch during the day, but at night it becomes a wild party scene with locals and foreigners alike.
La Mariscal was the first neighborhood to expand northward from the colonial center. It used to be a rural cattle grazing land. First, they built a few houses and a race track. Then it became a commercial hub, which brought in tourism, and from there, it morphed into the hotspot that it is today.
This luxurious apartment provides comfortable accommodation for up to three guests. It's stylish and contemporary throughout, with large windows letting in plenty of natural light. The flat is in the heart of Quito's liveliest nightlife district, so you'll have bars, clubs, and restaurants on your doorstep.
Best Hostel in La Mariscal: Selina Quito
I've already stayed at Selina Quito twice in 2019! I wouldn't call it a hostel as much as a community, but it's still good for cheap dorms. Things it's even better for are: working in their coworking space, yoga on their yoga deck, watching movies in their cinema room, making friends at their bar, seeing the city on one of their many tours, and partying at one of their frequent events.
Selina is a short walk to all the main restaurants and clubs in La Mariscal.
Set in a restored Colonial house, Casa Joaquin is a perfect choice for where to stay in La Mariscal. Each room has a unique design as well as flat-screen TVs and modern bathrooms with a rain shower.
Guests can relax in the bar, on the patio, or on the rooftop terrace. Breakfast is included and the property is within walking distance to many entertainment options.
Things to See and Do in La Mariscal
Party til the sun comes up in the bars and nightclubs around Plaza Foch. Just be wary of pickpocketers!
Stroll around El Ejido Park while admiring the painting by local artists on display.
Shop for local handicrafts and souvenirs at the Artisanal Market.
Try the most authentic Latin American chocolate at Republica del Cacao.
Learn about the history of Ecuador from the first inhabitants to the present day at the Central Bank National Museum.
Sip on a high-quality fresh fruit juice at La Fruteria.
Shop for CDs of Adean Musicians as well as traditional Ecuadorian instruments at Saucisa.
Head to Plaza Borja Yerovi to dazzle your senses by admiring the surrounding street art and children playing in the fountain.
Grab a pint and some shepherd's pie at Finn McCool's, "The only Irish bar on the equator."
Check out the arts and crafts at the Plaza Foch Saturday Market.
4. La Floresta – Coolest Neighborhood in Quito
La Floresta is Quito's hip, bohemian neighborhood full of coffee shops, independent movie theaters, locally-owned restaurants, and art boutiques. It's home to artists, writers, and students.
This is the perfect area for foodies as it's the local's favorite district for eating. There are all kinds of restaurants, as well as a new food truck park.
It's also the best place in Quito to try street food. Every night the main plaza fills with street food carts local specialties. There's even a farmer's market every Friday.
During the day, visitors can get a glimpse into the past, thanks to the neo-classical mansions that remain from the early 20th century. Then at night, there are jazz clubs, taverns serving craft beers, and other fun activities.
This modern suite is beautifully furnished and is ideal for couples or solo travelers. There's a huge window in the lounge area boasting spectacular views over the city. The studio has a full kitchen, wifi, and a workspace.
This hostel has 30 years experience in hosting travelers from all over the world – so you know you're in good hands! Rooms are comfortable, and there are numerous communal areas to chill out in. There's free wifi throughout, a fully equipped kitchen, and a self-serve cafe. Breakfast is included as well!
Set in an old home built in 1936, the Casa Aliso is a great choice for where to stay in Quito outside of the touristy areas.
Each room has a private balcony and there is a garden and a reading room where guests can relax and read the free newspaper.
Things to See and Do in La Floresta
Dance the night away at El Pobre Diablo, a popular jazz club featuring local and international artists.
Take in the impressive collection of paintings and sculptures at the Trude Sojka Cultural House. Trude was a Holocaust survivor from Czechoslovakia, who settled in Quito and became one of Ecuador's most honored artists.
Join a walking tour with Quito Street Tours and learn the history plus taste all the amazing food in La Floresta.
Spend a day wandering the nearby neighborhood, a Guapulo, a small community tucked into a steep hillside.
Sample Ecuador's exotic fruits at the weekend Farmer's Market.
Catch an indie film at Ocho y Medio Theater and grab a cerveza at the on-site tavern.
Relax on the furniture made from old bike parts while sipping on a cup of Joe at La Cleta Bici Cafe.
Shop for high-quality handicrafts at Olga Fisch Folklore.
5. La Carolina – Where to Stay in Quito with Family
La Carolina is the most modern area of Quito. It's also the financial district so you'll mostly find young executives and families. The neighborhood is centered around a park of the same name, which is a great place for relaxing, getting some exercise, and people watching.
There is a fantastic assortment of restaurants selling international and local cuisine. As this area is located in the center of the city, it's a great jump off point for exploring other areas.
The apartment is very functional, perfect for two people (and one child). It's very luminous and comfortable. There are two bathrooms and one balcony with panoramic views of the city. The apartment is modern and gives guests access to a sauna and swimming pool.
Best Hostel in La Carolina: PGH Hostal
Situated in a quiet residential area, PGH Hostel provides suites and family rooms. Free wifi is available throughout, and breakfast is included in the room price. Guests can enjoy a view of both the city and the mountains. There are plenty of hiking and biking trails nearby.
The Wyndham Garden in Quito is great for travelers on the go. They have a fitness center as well as a terrace. Some rooms offer incredible city views.
The on-site restaurant serves a beautiful buffet breakfast and is famous for international cuisine. The staff is kind and helpful making this a great option for where to stay in Quito.
Things to See and Do in La Carolina
Play any number of sports in the park including football, basketball, rollerskating, aerobics, horseback riding, and running.
Rent a boat and row on the lake in La Carolina Park.
Gain an understanding of the treatment of indigenous people by visiting Capilla del Hombre (the Mans Chapel).
Visit the Botanical Garden and relax amongst the exotic flowers and trees.
Head to the Museo de Ciencias Naturales to acquaint yourself with Ecuador's flora and fauna.
Discover the various reptiles on display at Vivarium.
Check out the abandoned Ecuadorian Airforce airplane that flew in the 1940s.
Cheer for the local football team at Estadio Olimpico Atahualpa.
Sing your heart out by joining karaoke at Mongo's.
Catch a buzz a dazzle your taste buds by sampling craft beers from all over Ecuador at Viva Cerveza.
Give yourself a jump start by sipping on a hot cup of coffee at Cafe Jaru.
Get some (more) exercise by strolling around the massive Parque Metropolitano.
Here's what people usually ask us about the areas of Quito and where to stay.
World Nomads' mission is to support and encourage travellers to explore their boundaries. They offer simple & flexible travel insurance, and safety advice to help you travel confidently.
They've been doing it since 2002 – protecting, connecting, and inspiring independent travellers just like you.
Get a quote below or read our in-depth review!
World Nomads provides travel insurance for travelers in over 100 countries. As an affiliate, we receive a fee when you get a quote from World Nomads using this link. We do not represent World Nomads. This is information only and not a recommendation to buy travel insurance.
Quito is a magnificent city that offers excellent dining, green spaces, and endless cultural attractions.
If you're still not sure where to stsy in Quito, we highly recommend La Floresta. This awesome neighborhood is full of fascinating places to explore, markets, restaurants, and more.
Selina Quito is our favorite hostel Quito. It's got an awesome location, friendly atmosphere, comfortable rooms, and plenty of activities to keep you entertained.
For something more upmarket, Wyndham Garden Quito provides stylish accommodation in the heart of the city.
Have we missed something? Let us know in the comments!
Do you own an awesome hostel, hotel or apartment? Want to be featured in our list? Email [email protected] to find out how.
---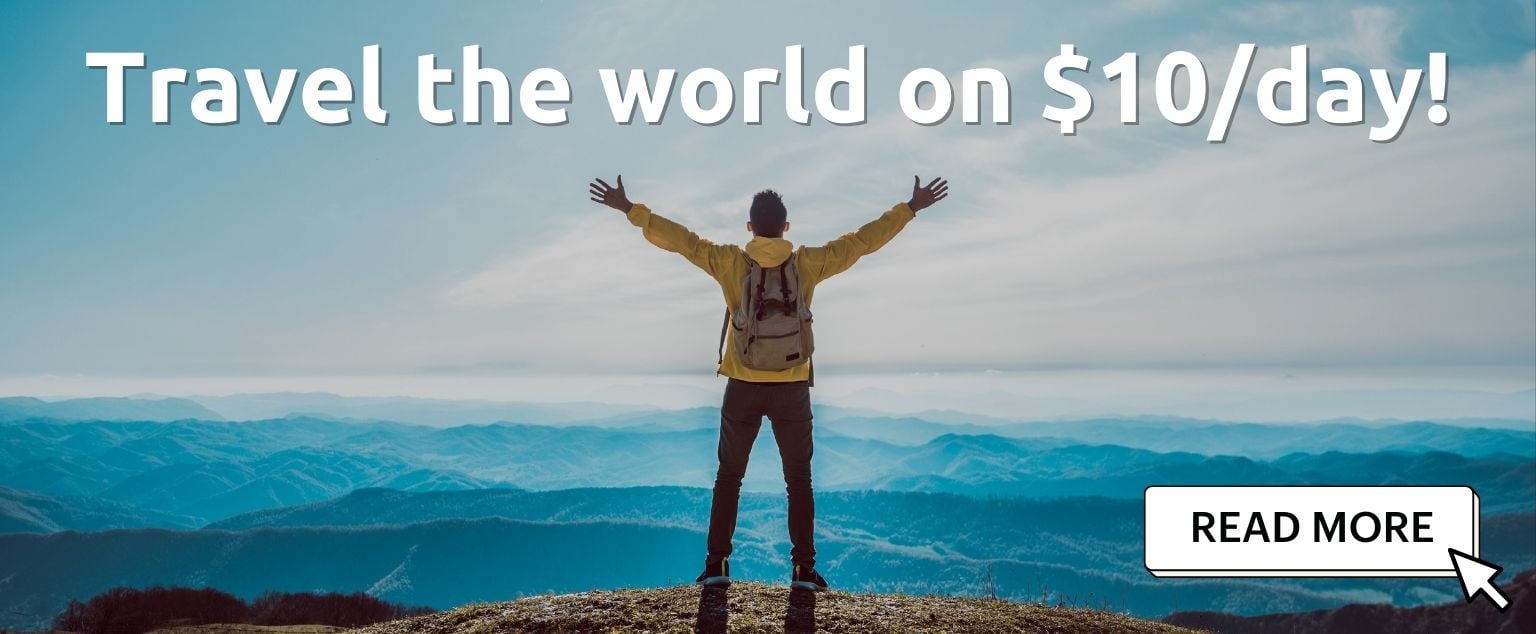 And for transparency's sake, please know that some of the links in our content are affiliate links. That means that if you book your accommodation, buy your gear, or sort your insurance through our link, we earn a small commission (at no extra cost to you). That said, we only link to the gear we trust and never recommend services we don't believe are up to scratch. Again, thank you!