Amazing history, underrated food, great architecture and enviable weather – Quito is both high in the mountains and high on backpacker's wish lists. It's a great city, and by South American standards it's considered very affordable.
But with dozens of hostels in the city, picking where to stay can be tough, which is why we wrote this list of the 20 best hostels in Quito, Ecuador.
Organized to help you find the hostel that best suits your style of travel, this guide to the best hostels in Quito will help you book your accommodation quickly so you can focus on exploring this vastly underrated city.
These are the 20 best hostels in Quito…
Quick Answer: The Best Hostels in Quito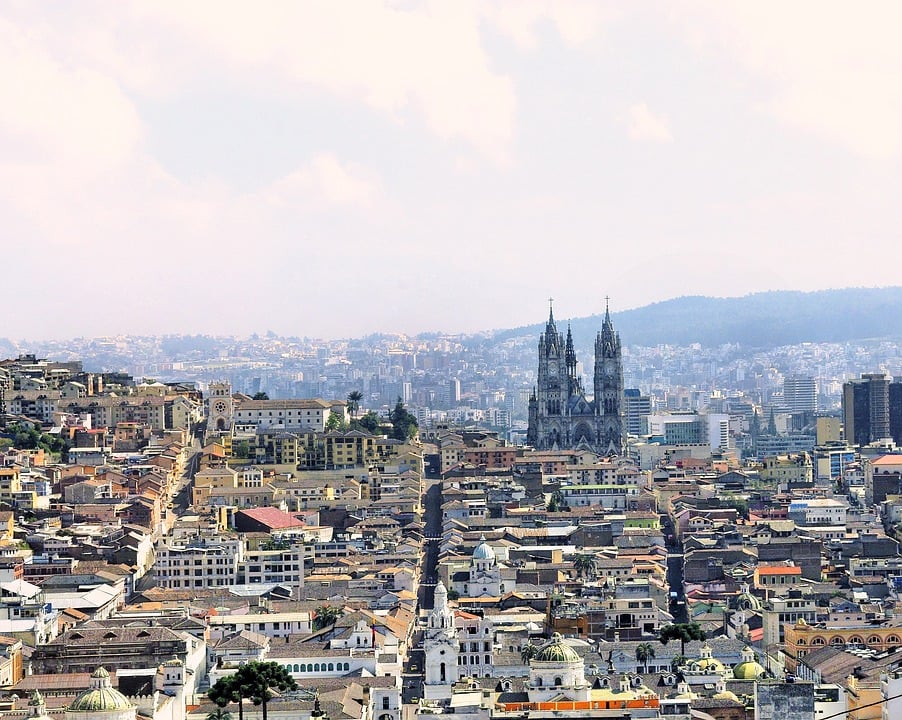 The 20 Best Hostels in Quito
Backpacking Ecuador is awesome if you can find the perfect accommodation that fits your travel needs. Knowing where to stay in Quito will make a significant change in your hostel decision – it'll be load easier and you can be sure not to end up miles away from the hotspots you wanted to explore. So plan ahead before you start your travels!
Overall Best Hostel in Quito – Selina Quito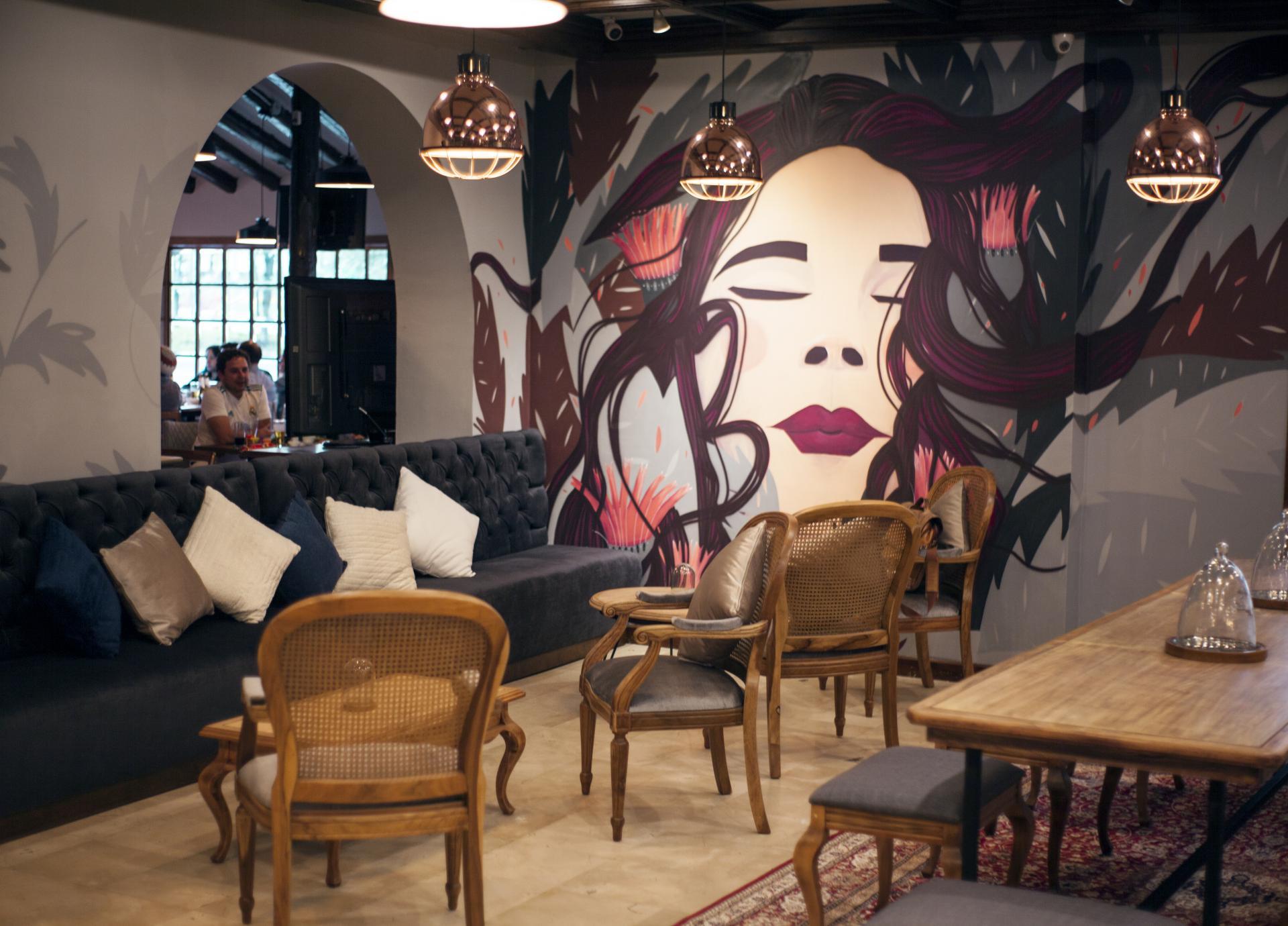 $$
Epic Coworking Space
Events & Tours
Cinema, Library, & Yoga Deck
¡Buenas! Art here! I stayed at Selina, Quito twice already in 2019. TWICE! They were even cool enough to let me leave my bag there so I could travel lighter for a few weeks. I made use of their coworking space, community kitchen, comfy library space, yoga deck, bar, and restaurant. They even have a cinema room!
Calling Selina a hostel wouldn't be exactly right. It has cheap dorms, of course, but it has elements that we would call 'community' more than 'accommodation'. Their frequent tours and events are an excellent way to get to know Ecuador and some fellow travelers at the same time. The night I left for my red-eye flight we had a salsa party with a good mix of guests and Quiteñxs, and the best deal on alcohol I'd ever seen in Latin America (so I wasn't exactly sober when I got on my flight).
Second Best Hostel in Quito – Vibes Hostel
$$
Bar & Cafe Onsite
Self Catering Facilities
Tours & Travel Desk
The next best hostel in Quito that we couldn't help but mention is Vibes Hostel, they have a little bit of everything and are rocking the Quito backpackers hostel scene! The Vibes Hostel bar and cafe is what makes it among the best hostels in Quito – not only do they have a cracking stock of booze but a pool table and table football for their guests too. The dorms at Vibes hostel are clean and spacious and most importantly the beds are comfy. Whether you're a solo traveler or wandering Ecuador with your crew you'll feel at home at Vibes.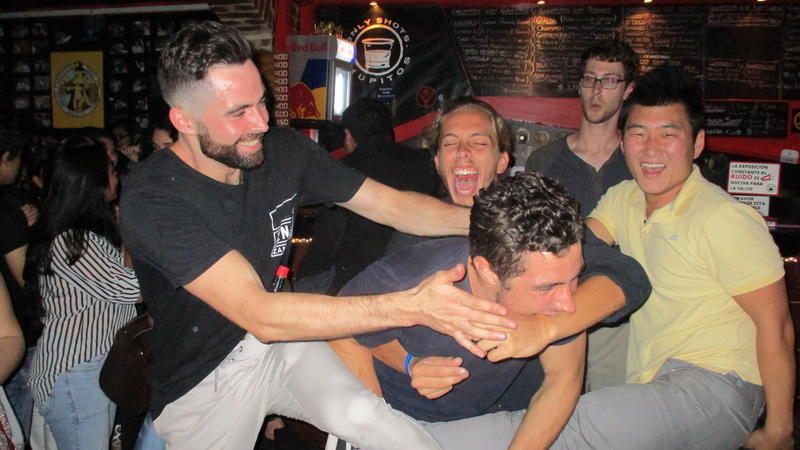 $
Self Catering Facilities
Tours & Travel Desk
Outdoor Terrace
Community Hostel is another great hostel in Quito, as they have cheap dorm rooms and the most friendly of welcomes for all. Community Hostel is a highly recommended hostel in Quito by all who stay and it's not hard to see why. Community Hostel is just that, a community. Guests are invited to join in with their salsa nights, movie nights and pub crawls. If you are looking for a sociable and laid back youth hostel in Quito be sure to book a best at Community Hostel.
Best Hostel for Solo Travellers in Quito – The Secret Garden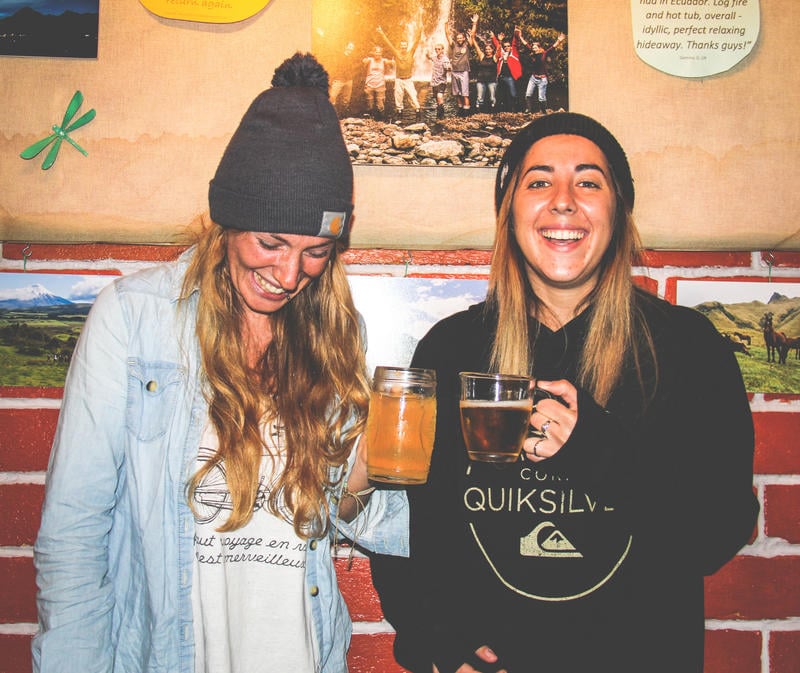 $$
Bar & Cafe Onsite
Self Catering Facilities
Outdoor Terrace
The Secret Garden is the best hostel for solo travellers in Quito. The Secret Garden is one of the most loved Quito backpackers hostels and you're gonna love it too. For solo travellers keen to meet new people and find new friends to explore with, The Secret Garden is the place to head. Not much secret about it anymore though! If you're looking for the gang head up to the rooftop terrace and take in the amazing views of Quito over a beer or two with your hostel mates.
Best Hostel for Solo Travellers in Quito (2) – Hump Day Hostel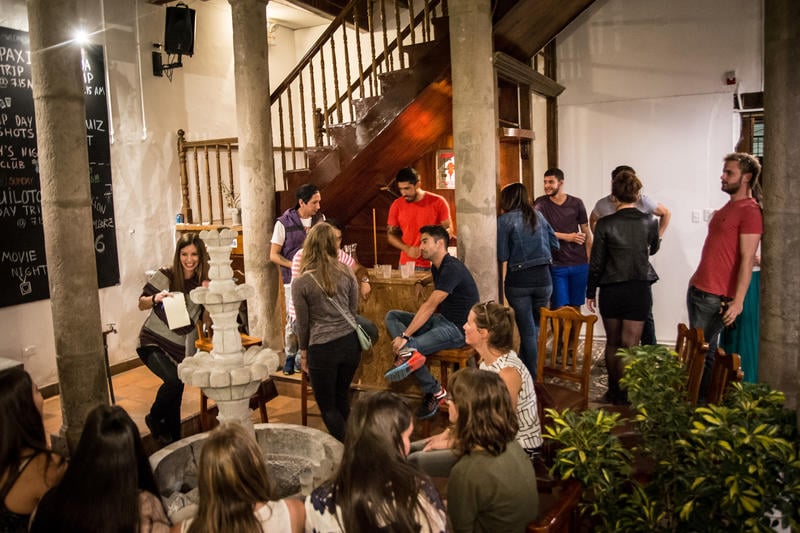 $$
Free Breakfast
Bar Onsite
Self Catering Facilities
Hump Day Hostel is a top hostel in Quito for solo travellers. Hump Day is an open and welcoming hostel with spacious and modern dorms that feature elements of more traditional Ecuadorian home design. The Hump Day bar is the best place to get meeting and mingling. They have some great drinks deals on every night so if you're travelling solo and need a little liquid confidence to get chatting you've come to the right place!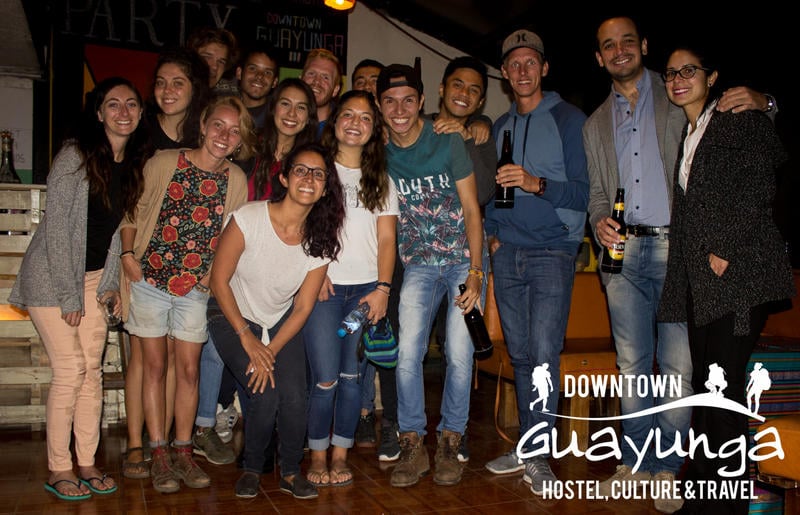 $$
Free Breakfast
Bar & Cafe Onsite
Self Catering Facilities
The best party hostel in Quito has to be Downtown Guayunga, they've got this whole 'party' thing on lockdown! Not only do they have their own backpackers bar and epic rooftop terrace but lay on a big yellow bus to truck you and your crew from the hostel bar to Mariscal, Quito's party capital. Downtown is the coolest hostel in Quito for anyone who wants to party and explore to the max. If you're fancying a quieter night in you'll feel right at home in the rooftop chill-out zone. Grab a few beers and get swapping stories as you and your crew watch the sunset over Quito.
Best Party Hostel in Quito (2) – Minka Hostel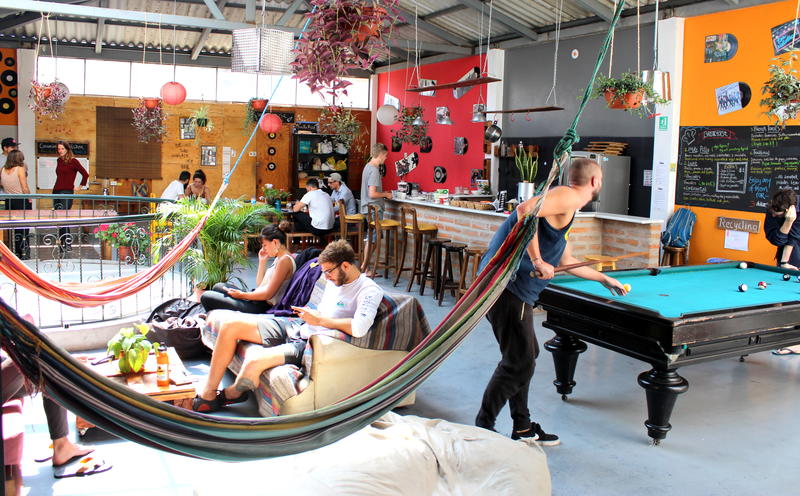 $
Cafe & Restaurant Onsite
Self Catering Facilities
Tours & Travel Desk
Minka Hostel is a great youth hostel in Ecuador if you like to party but equally like a decent nights sleep. Although the hardcore party animals may find Minka a little tame, their party vibe is still on point. Their happy hour goes on all night after all! Minka is a highly recommended hostel in Quito for the staff are superb, the dorms clean and tidy and the common areas comfy and laid back. Minka Hostel has its own pool table for guests to use and plenty of cocktail deals too.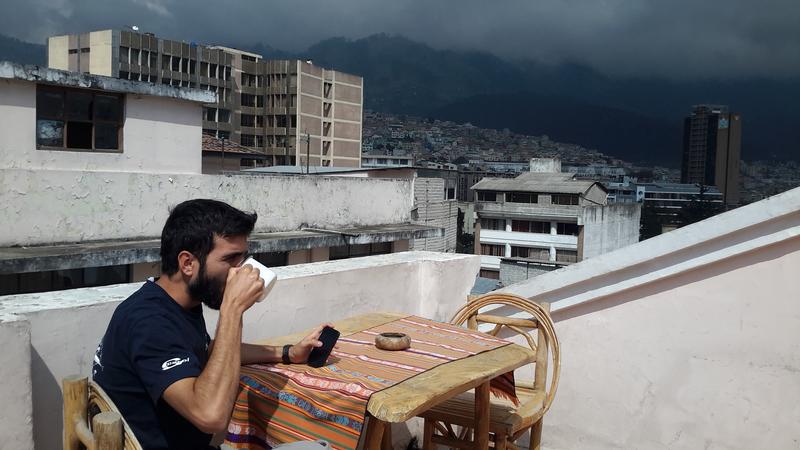 $
Bar Onsite
Self Catering Facilities
Outdoor Terrace
The best cheap hostel in Quito is Hostel Revolution. Tucked away in the historical centre of Quito Hostel Revolution is the perfect place to base yourself if you're keen on exploring everything Quito has to offer but want to cut down on public transport and taxi costs. Hostel Revolution is simple but ample, they even offer guests free tea and coffee on top of access to the fully equipped kitchen. As a great budget hostel in Quito, Revolution has everything you could need.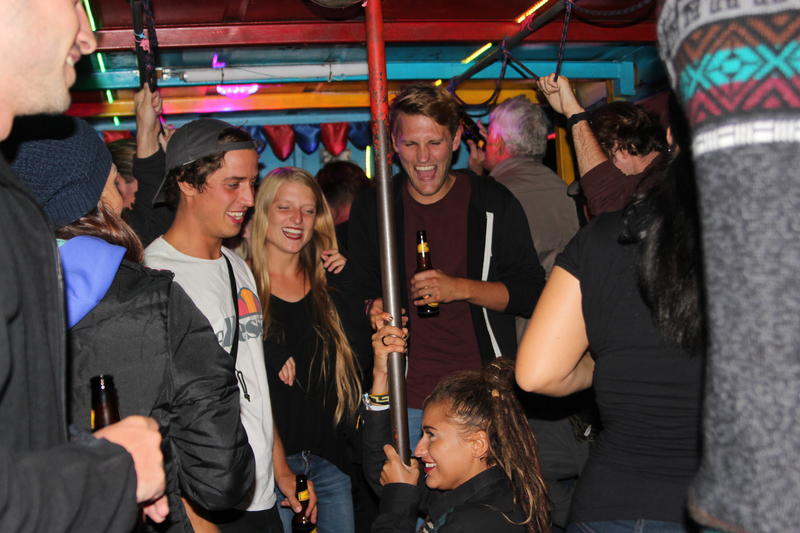 $
Bar & Cafe Onsite
Outdoor Terrace
Games Room
A little bit quirky, a little bit random but easily the best budget hostel in Quito is Mogens Pod. The staff are incredibly accommodating and will make sure you never go hungry! Although there is no guest kitchen you certainly don't miss out as the Mogens Pod team have created a great little cafe on site to keep you fed and fueled up. You'll find Mogens Pod in the Mariscal neighbourhood, home to Quito's nightlife scene. Mogens Pod is the coolest hostel in Quito if you're looking for a good nights sleep and a chance to party, all at a budget-friendly price.
Best Hostel for Couples in Quito – Masaya Hostel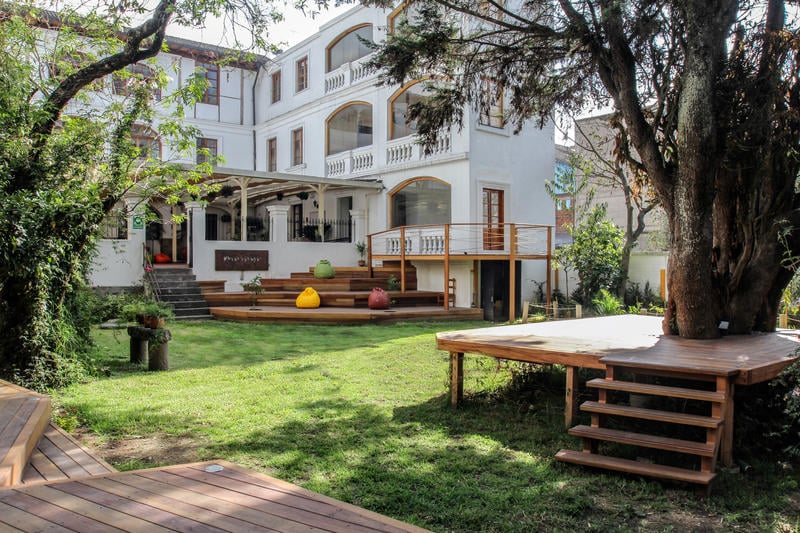 $$
Bar & Restaurant Onsite
Self Catering Facilities
Tours & Travel Desk
Without a doubt, the best hostel for couples in Quito is Masaya Hostel. Beyond romantic, totally charming and perfectly hospitable you'll fall in love all over again at Masaya Hostel. In all fairness, Masaya Hostel is more of a boutique hotel than a Quito backpackers hostel, both in terms of vibe and decor but thankfully not in price. The colonial style building is a real gem, as are the gardens too. Have a date night at the romantic Masaya Restaurant, you won't regret it.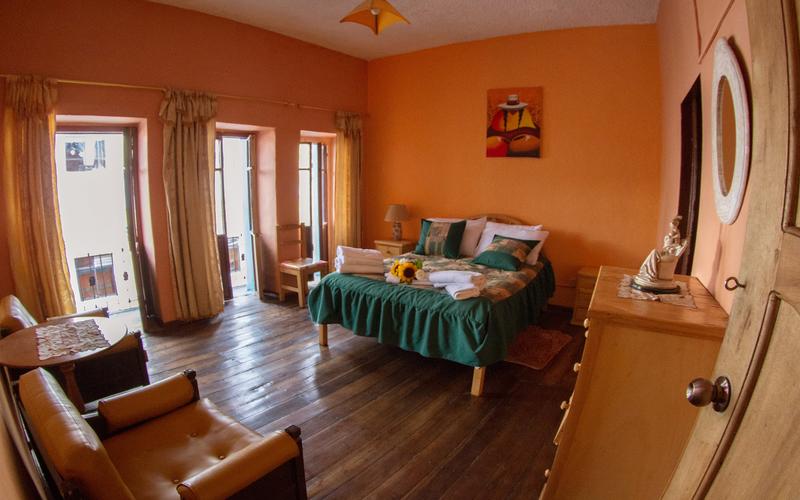 $
Free Walking Tour
Bar Onsite
Self Catering Facilities
The best budget hostel for couples in Quito is Colonial House. This charming hostel is run by a team of well-travelled volunteers who are always on hand to help couples like you make the most of their time in Ecuador. You and your lover shouldn't miss the Colonial House daily walking tour, it's free after all! Although not included in the room rate the Colonial House breakfast is not to be missed, the best $3,50 you'll spend all trip!
Best Hostel for Digital Nomads in Quito – El Hostelito
$$
Free Breakfast
Bar & Cafe Onsite
Self Catering Facilities
El Hostelito is the best hostel for digital nomads in Quito. With plenty of common areas and their own cafe, El Hostelito is perfect for travellers who work on the road. The reasonably priced dorm rates mean staying here for a week or two won't break the bank. El Hostelito is a top hostel in Quito as it's really homely and warm. The free breakfast is not to be missed and the perfect way to get those creative juices flowing for a day working on the laptop. To mix up your day be sure to head out with the crew for the free food and graffiti tour. All work and no play is never good.
Things DO go missing sometimes…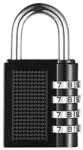 Psst! Heading to a hostel? Don't forget to pack a padlock! It's well worth having one so you can secure your locker and protect your stuff!
More of the Best Hostels in Quito
$$
Free Breakfast
Bar & Cafe Onsite
Laundry Facilities
Colour House Petite is a humble and simple youth hostel in Quito perfect for travelers (and digital nomads!) who like a low key affair. Their nice cafe is the ideal spot to work in and there are copious amounts of coffee on offer too. The Colour House staff are incredibly welcoming and will make sure you have everything you need. If you wanna see the city, join the Colour House Petite free walking tour of Quito city!
$$
Luggage Storage
Tours & Travel Desk
Breakfast Available
Casa Carpedm is a lovely Quito backpackers hostel on the steps Plaz San Blas. This classic backpackers hostel has been a keystone hostel in Quito for over 10 years and the team certainly know their way around town. Casa Carpedm is a great youth hostel in Quito if you're travelling as a couple or a duo, as they have more private rooms than they do dorms. This doesn't take away from the hostel's social vibe though. The rooms are light and spacious, many have their own ensuite.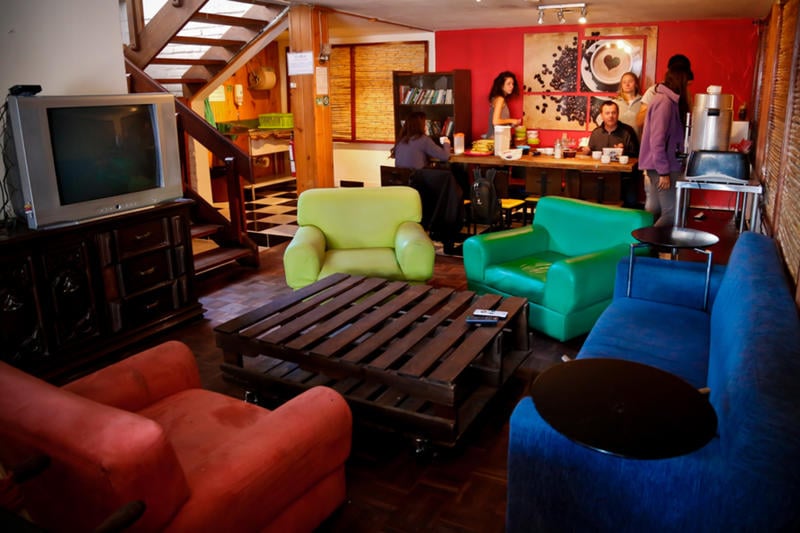 $
Bar Onsite
Self Catering Facilities
Tours & Travel Desk
Blue House is a cheap and cheerful budget hostel in Quito. If you're looking to stick to a shoestring budget and make the most of your time in Quito Blue House is the place to stay. If you've finished exploring Quito and just fancy a place to hang out Blue House is ideal. Their lounge area is comfy and cosy and there are always plenty of traveller folk around to chat with. There is a TV in the common room with a PlayStation if you want a touch or home life while in Ecuador.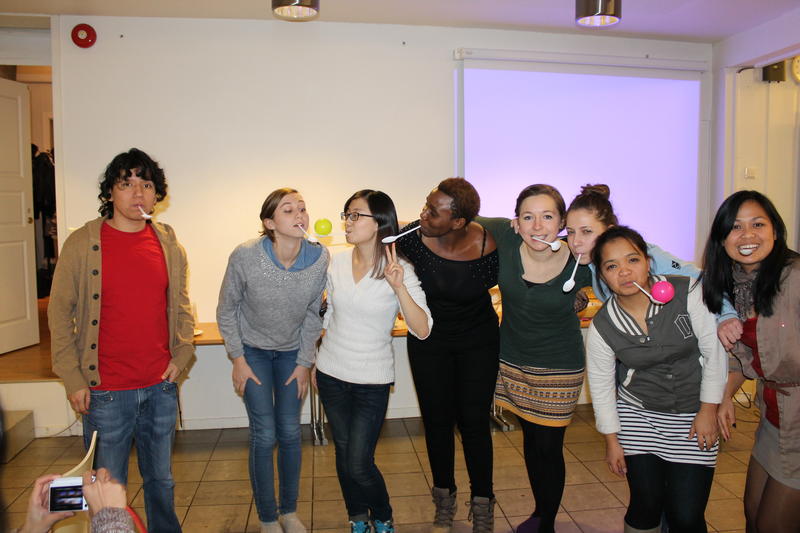 $$
Free Airport Transfer
Self Catering Facilities
Laundry Facilities
It'll come as no surprise to hear that Quito Family & Youth Hostel is a leading youth hostel in Quito. Offering everything you could need from comfy beds to clean bathrooms and a free airport transfer too. Quito Family is a laid back and welcoming hostel, certainly not a party hostel. The staff are super welcoming and can help arrange all sorts of tourist activities for you during your stay.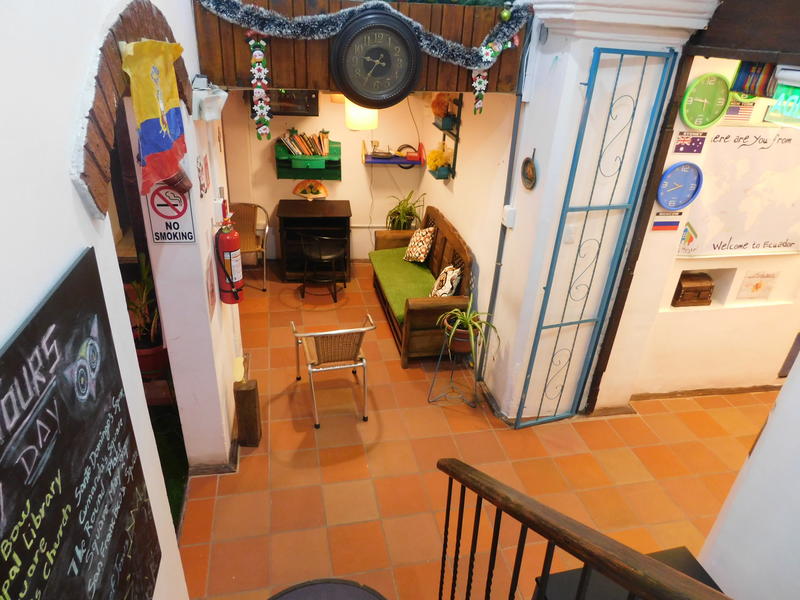 $$
Tours & Travel Desk
Events Nights
Late Check-Out
If you're all about the activities then Friends Hostel is the best hostel in Quito for you. With movie nights on Sunday, burrito making classes on Mondays and a beer challenge on Wednesdays you better clear your schedule! Friends Hostel has a good number of dorm rooms and seldom book out, that said, if you're set on staying here you should book your bed ASAP. Stop by their tours and travel desk to get great discounts on Ecuadorian adventures.
$$
Free Breakfast
Cafe Onsite
Late Check-Out
Casa Urbana is the newest arrival to the Quito backpackers hostel scene and is set to become very popular indeed. Although not a party hostel Casa Urbana has everything you could ask for, a cool rooftop terrace, a guest kitchen and a late check out so you can enjoy every last moment in Quito. New it may be but Casa Urbana has hit the ground running and will be a close contender for best hostel in Quito in the not so distant future.
Want to save the world?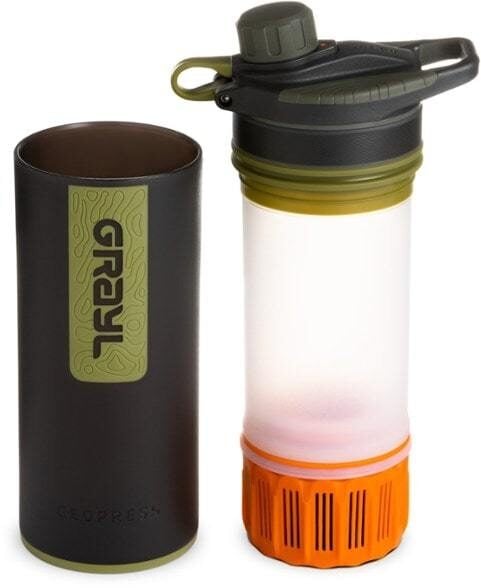 Single-use plastic bottles are a huge threat to Marine Life – Be a part of the solution and travel with a filter water bottle.
The GRAYL GEOPRESS water bottle is the ONLY all-in-one filter water bottle setup you'll need. Whether you need to purify the water from a hostel sink in Kathmandu or a stream trickle in the Andes, the Geopress has got you covered.
Read our full review of the GRAYL GEOPRESS!
$$
Free Breakfast
Bar & Cafe Onsite
Late Check-Out
El Patio his a highly recommended hostel in Quito and deservingly so. Travellers are hard pressed to find a bad word to say about this glorious little hostel. Whether you're a solo nomad, a digital nomad or a nomadic couple, El Patio welcomes you with open arms and you'll instantly feel at ease. It should be mentioned that El Patio has awesome AF showers; hot and powerful. A rare treat in hostels around the world! El Patio has their own cafe and bar, you'll never want to leave.
$$$
Restaurant Onsite
Luggage Storage
Free WiFi
Dawn's Lodge is a highly recommended hostel in Quito that, to be fair, is more of a guesthouse or hotel than it is a classic hostel. Dawn's Lodge only offers private rooms, in fairness, this makes it a better fit for couples or travelling pairs. There are twin rooms and doubles available at Dawn's Lodge and all the beds are super comfy. Luis and his family are wonderful hosts and will make you feel right at home.
$$$
Free Breakfast
Tours & Travel Desk
Late Check-Out
Posa del Maple is another Quito backpackers hostel that has more of a boutique hotel vibe. Offering mostly private rooms Posa del Maple is a highly recommended hostel in Quito, for good reason. The level of service is incredibly high and included in your room rate is a hearty, tasty breakfast. Posa del Maple is a top hostel in Quito for couples who want to escape the dorms for a couple nights and treat themselves to a spot of privacy and a touch of luxury.
The BEST Travel Backpack?!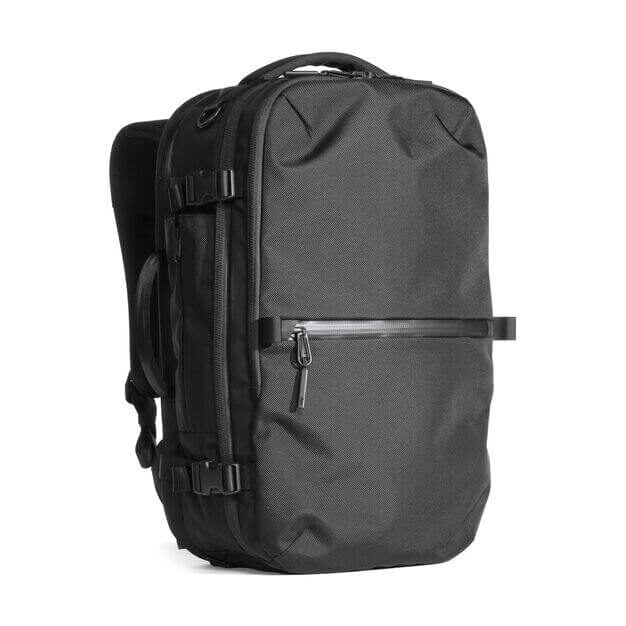 Pssssst! Not picked the perfect travel backpack yet? The Broke Backpacker team has tried out over thirty backpacks this year! Our favourite travel backpack is the Aer Travel Pack 2.
View on AER
What to Pack for your Quito Hostel
Here's some gear our editors take hostelling.
1. Headphone Splitter: Don't be those awkward people sharing one earbud on the bus, as you show off your in-depth music knowledge to your new friend. A headphone splitter is a great item to bring traveling, it works fantastic on those long bus rides or easy dorm Netflix nights when you want to relax and connect with someone.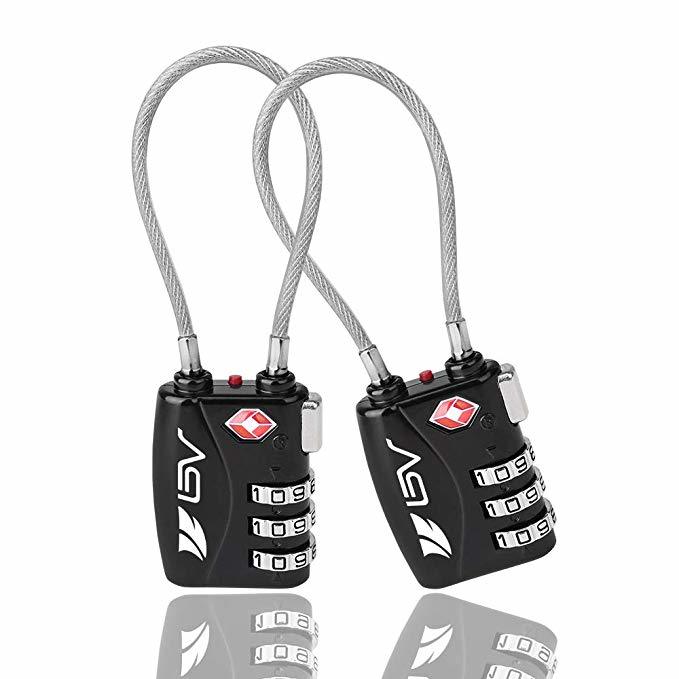 2. Padlock: Keep your stuff safe, guys. Unfortunately not all dorm lockers share the same security standard. You'll want a lightweight lock that can fit all the various dorm lockers you'll clip it to. Having a padlock that is flexible and can fit a variety of locker styles is the best way to make sure none of your belongings wander away while you are out.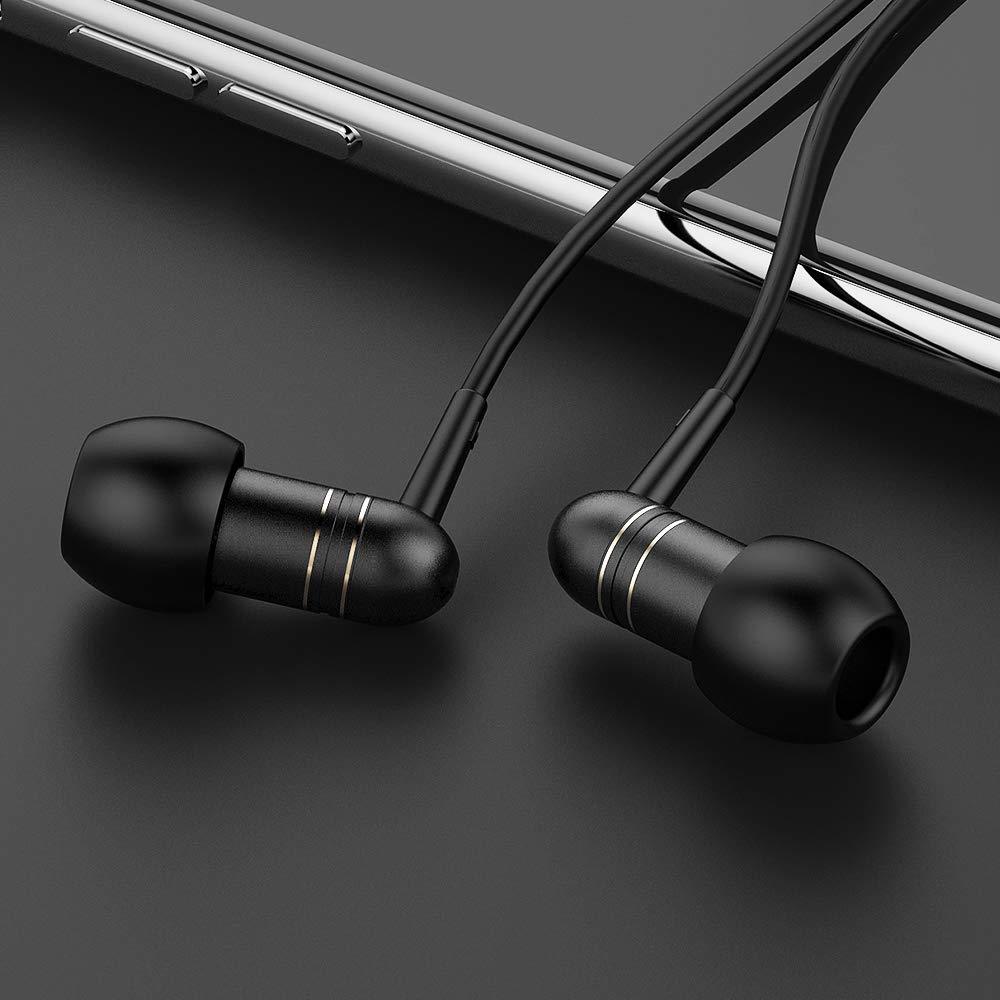 3. Noise-Cancelling Earbuds: Noise in hostels… is a thing. Your bunkmate coming in late, motorbike traffic just below your window, construction on the property or the round-the-clock rooster that seems to follow you to every f*cking hostel. Having a way to escape the noise while you sleep makes for a well-rested morning. Noise canceling ear-buds are a great solution, just put on your favorite artist or load a quick Netflix episode to fall asleep too.
4. Active Roots Toiletry Bag: The Active Roots Toiletry bag keeps all of your bathroom essential items organized instead of flowing around your backpack. Having everything handy and accessible in one water-resistant bag is a bathroom lifesaver. This toiletry bag also helps from being that embarrassed person walking back to the dorm room, in a towel, to grab forgotten shampoo.
5. Power Bank: Showing up to a new city, after a 14-hour bus ride, with a dead phone and no directions to your hostel is a half-awake, messy nightmare. Putting a good power bank in your pack is the best and easiest way to keep your important electronics charged up for those long travel and sightseeing days.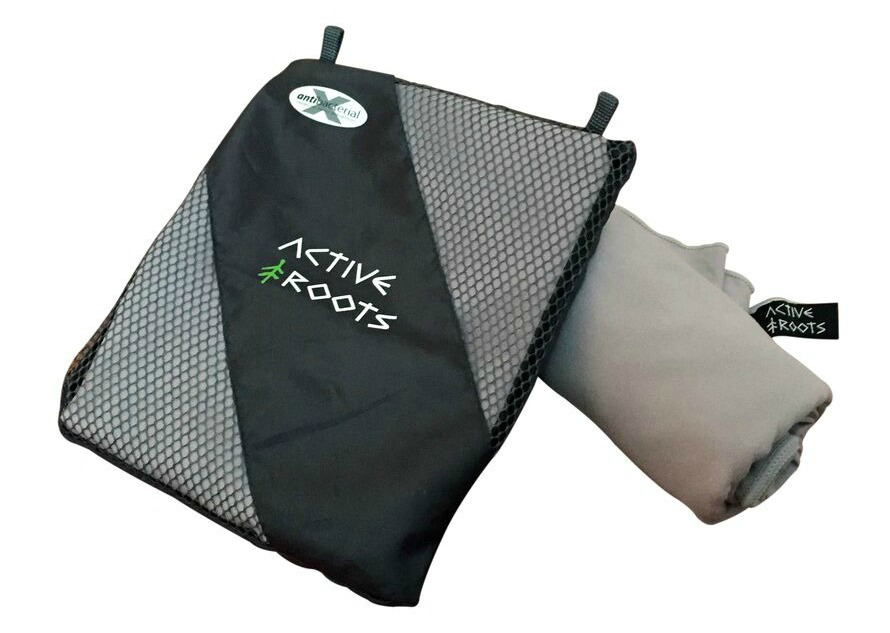 6. Active Roots Microfiber Towel: Having your own towel is a must when traveling since most hostels don't provide them. Plus as a backpacker, use of a towel will extend further than just showers, it's a minimalist yoga towel and a great beach blanket/towel combo! The Active Roots Microfiber Towel is really the best solution for backpacking.
Why you should travel to Quito
Quito is a truly great time, and many travelers end up falling in love and staying longer than they planned. We know that with the help of this guide, you'll know where the best hostels in Quito are, and be able to book the one that based suits your travel-needs.
And remember, in case you are having a hard time choosing, go with our pick for best hostel in Quito – Vibes Hostel.
Travel Safety Tips for Quito
And don't forget to sort your travel insurance before heading to Quito! Ecuador is pretty safe, but you can never be careful enough. We've put together a roundup of Travel Insurance for backpackers – check it out here, or if you're low on time, get a quote from World Nomads, our favorite travel insurance provider.
Getting an estimate from World Nomads is simple – just click the button or image below, fill out the necessary info, and you're on your way!

More Epic Hostels in Ecuador and South America
Hopefully by now you've found the perfect hostel for your upcoming trip to Quito.
Planning an epic trip all across Ecuador or even South America itself?
Don't worry – we've got you covered!
For more cool hostel guides around South America, check out:
Over to you
By now I hope our epic guide to the best hostels in Quito has helped you choose the perfect hostel for your adventure!
If you think we've missed anything or have any further thoughts, hit us up in the comments!
"Find out how YOU can support the site. We work hard to put out the best backpacker resources on the web, for free! It's all about helping out our tribe of awesome backpacker readers [that's you!]. Please visit the link to find out how you can help keep the site going 🙂
For the sake of transparency, some of the links in our content are affiliate links. This means that if you book your accommodation, buy a book or sort your insurance, we earn a small commission at no extra cost to you. I only link to stuff I've actually used and never endorse products or services that are not up to scratch. Thanks for your support.