I had a great time in Zanzibar when I was eight. Searching for octopi in the turquoise reefs, indulging in the barefoot luxury of the white sand beaches, popping beers at wild soirees and cavorting with luscious locals…
Okay, maybe some of that wasn't true. I was nine.
Anyway, Zanzibar is EPIC, and there is a whole lot of stunning atmosphere, extra-terrestrial marine life, and even a kite-surfing scene!
To truly enjoy the African magic that this tiny Island offers, you're going to have to match it with an equally saucy place to stay. Do you want gorgeous sunsets? A private pool? A horde of coconut palms lining the entrance to your bathroom? Then you are going to need my awesome guide on where to stay in Zanzibar!
These are the best places that time and money can buy (even on a budget)…
Backpacking through Tanzania and searching for that sweet island break? These are my overall top picks for where to stay in Zanzibar.
Kima Zanzibar is a modern duplex metres from the stunning white sands of the Bwejuu beach. With room for four guests, a private pool, and an awesome outdoor terrace/garden space, there are few properties able to provide a more relaxing and enjoyable experience (even the best Zanzibar hotels). This property is usually booked up very quickly, so if you're planning a trip, make sure you get in there fast!
Situated in the idyllic village of Paje, Your Zanzibar Place offers an unbeatable combination of relaxation and beach partying. With great access to the stunning East Coast beaches, they are happy to organise every activity you could want to do whilst staying in Zanzibar (like kite-surfing, snorkelling, or touring). You get to stay in an authentic makuti banda (bungalow of woven leaves). It's one of the best hostels in Zanzibar for sure.
Best Hotel in Zanzibar: Kizikula
The Kizikula can only be described as a hidden paradise. Located on the South Coast near the village of Kizimkazi, the property is nicely removed from the hustle and bustle. It boasts lots of authentic nature, and beautiful coastal views of the Indian Ocean.
Best Luxury Hotel in Zanzibar: Zuri Zanzibar
This stunning luxury hotel located in the Kendwa Beach district boasts an incredible beachfront location with its own private beach area! Also on offer are an outdoor swimming pool, garden, terrace, and bar. You will be assured of a tranquil stay in the most breathtaking surrounding, with the ultimate comfort for you and your family or partner. You can also snorkel among coral reefs in the clearest waters, 9 minutes' walk from the hotel!
Pristine white sandy beaches, jungle scenery, and a relaxed atmosphere have given Zanzibar the reputation of being one of the best destinations in the world.
Despite its relatively small size, the island has many different regions, all of which are very distinct and offer unique qualities to travellers. From hiking through luscious greenery to diving beneath the waves into an underwater paradise – you won't be short of amazing things to do.
Stone Town is the largest town on the island. It is the best place to stay in Zanzibar to discover the forgotten side, away from the commercial luxury beach resorts. If you want to absorb some of the island's rich history and culture, spend your days exploring quirky buildings and cobbled alleys.
If you're looking to zone out and find your 'inner zen' then the South Coast is the ultimate spot. An 'off-the-beaten-path' location with a tranquil atmosphere, it's the perfect place to relax.
The East Coast is home to breathtaking backdrops and beautifully decorated beachfront villas. It also hasn't been reached by too many tourists yet, so you'll get a sense of having the area to yourselves.
Finally, I have the two most popular areas for travellers heading – Kendwa and Nungwi. Both have been drawing in tourists for years with their vibrant atmospheres, luxurious resorts and spectacular beaches. Nungwi is well known for having top-tier nightlife, while Kendwa's atmosphere is more relaxed, y'know, wholesome holiday focused.
And now for the good bit! There will be little need for any more destination inspiration after you've whizzed through these…
1. Stone Town – Where to Stay in Zanzibar for Your First Visit
With Zanzibar's incredible selection of world-class beaches, people tend to forget the island is full of fascinating culture and history! There's no better place to explore this than the island's largest town – Stone Town!
The quirky area is rich in culture and boasts stone-built restaurants and bars, lining cobbled alleys. The interesting town has easy access to those postcard destinations, making it a great place to stay for your first few days in Zanzibar.
Quick Tip! We'd recommend staying near the old town, as some neighbourhoods in the area can be a little sketchy.
Offering a unique, beautiful, and very spacious apartment in the heart of Stone Town, this is a top-tier Airbnb, if you can swing it. With a Veranda overlooking the beach, sea and Forodhani Gardens, the sunsets here are truly magical. It has a superb walkable location and accommodates up to 2 guests. There is kitchen access, free Wi-Fi, and air conditioning (SO important).
Best Hostel in Stone Town: zLife Hostel
For those on a budget, I suggest zLife. It is within walking distance of plenty of restaurants and bars, as well as having good access to transport links. Heading to Zanzibar can be quite daunting as a solo traveller, so the team at zLife offer Swahili cooking classes and group activities to help you meet other travellers.
The Tembo House Hotel has incorporated traditional Swahili designs into its beautifully decorated rooms, with wooden carved furniture including a four-poster bed. Located in the Old Town region of the city, Tembo House Hotel is within walking distance to Stone Town's key cultural sites.
Things to Do in Stone Town:
If you've only got a short time in Zanzibar, join a tour of pretty much everything there is on the Island.
Explore Zanzibar's history at the Old Fort.
Get lost in the confusing maze of the city streets, like a mini Marrakesh. Super vibrant, exciting and buzzy!
Relax amongst greenery in Forodhani Park.
Take a boat trip to Prison Island.
Visit the Forodhani Gardens Food Market, and try some of Zanazibar's amazing cuisine!
Learn about Zanzibar's sultans at the Palace Museum.
Take a Zanzibar spice tour.
Get comfortable at the Mrembo Spa, where you can go as bougie as you like…
See the ruins of the House of Wonders.
2. East Coast – Where to Stay in Zanzibar on a Budget
The East Coast of Zanzibar is the definition of laid back and cool, with its long stretches of flawless beaches which lie amongst backdrops of palm trees diving into the Indian Ocean. Debatably, the beaches are just as jaw-dropping as the popular northern coastline, which makes this area the ideal place to stay in Zanzibar if you want paradise, without the crowds.
Despite its relatively unknown charm, there are a variety of accommodation options on the East Coast which meet different travellers' criteria, below is a cherry-picked selection of my top picks!
Asali Beach House is a beautiful detached four-bedroom house located a few steps from the beach. The house's key attraction is its breathtaking view of the Indian Ocean which you can see from every bedroom (the master is the best be sure to pinch this one if you're heading as a group). A few minutes walk to the peaceful village of Jambinai, there are local eateries and bars for you to enjoy.
Paje Beach is home to some of the best hostels in the world! Your Zanzibar Place will leave you feeling ultimately serene. With access to some of the best beaches on the island, this hostel can offer more than a lot of the top Zanzibar hotels. Think hammocks, beach parties, and deep-sea fishing. Anything you fancy, this hostel can organise. There is beach ball, kiting, slacklining, and even a dart board on offer.
The Sands Beach Resort is a luxurious hotel mid-way along Zanzibar's East Coast. It is home to a private swimming pool overlooking the waterfront, a private sandy beach, and multiple terraces providing breathtaking views. There is even a dive school on-site!
Things to Do in the East Coast:
Relax on the area's beautiful selection of white sand beaches, perfect for soaking up some rays and chilling out with a book.
Attempt kite-surfing (let's be real, you're not going to learn it in a day).
Visit the Monkey Hut ecosystem.
Take a tour of the amazing Jozani forest, home of the last Zanzibar red colobus monkeys. There's an awesome mangrove forest nearby too!
Go on a beach bar crawl.
Holiday not wild enough? Then smash conception with some off-road quad biking!
Go sailing on a local boat.
Visit the area's best snorkelling spots.
3. South Coast – Best Place to Stay in Zanzibar for Families
Zanzibar's South Coast provides visitors with a rural and off-the-beaten-path adventure. What can be best described as the tranquil and peaceful part of the island, it is the perfect place to stay if you want to relax and explore the great natural beauty at your own pace.
Its lesser-known location means there are only a few accommodation options which can make you feel like you have the island to yourself.
This is where to stay in Zanzibar for those who want to try something new.
You will have the most peaceful stay at this beachfront Airbnb built in modern Zanzibari style, located in the town of Kizimkazi Mtendeni on the South Coast of Zanzibar. You will be able to smell the ocean and hear the waves, that's how close to the water you'll be!
There's also a swimming pool, an excellent bar and restaurant, and the warmest staff to help you navigate island life. This place is an absolute gem based on the super-affordable price! Don't forget to head to Kizimkazi (about 20 minutes away) for some delicious Swahili food.
Located in a picturesque fishing village, this budget accommodation is technically on the island's East Coast, but is not far from the action of the south! They have a range of different sleeping arrangements available, including private rooms, making it great for travelling couples and families too. This is one of the best places to stay in Zanzibar undoubtedly. There is a fantastic 18-metre swimming pool too!
Best Hotel on the South Coast: Kizikula
Kizikula is a hidden paradise at the end of a dusty road away from commercial buildings. What is best described as raw beauty, the hotel is an other-worldly experience. Equipped with a pristine outdoor swimming pool and a perfectly located viewing deck that overlooks the Indian Ocean – it's a truly magical place to stay.
Things to Do in South Coast:
Go snorkelling at Jambiani Beach or visit Jambiani village and meet the local women artisans.
Make a day trip to Stone Town and take a heritage walking tour.
Visit the crystal-clear waters of Kuza Cave.
Delve into the Indian Ocean waters on a scuba diving trip to Uzi Island.
Relax on one of the many South Coast beaches.
4. Nungwi (North Coast) – Best Area to Stay in Zanzibar for Nightlife
Probably the most popular area for visitors in Zanzibar, the north coast town of Nungwi provides visitors with the perfect mixture of spectacular beaches and vibrant nightlife.
Nungwi is littered with a variety of places to stay along with a plethora of restaurants, bars, and activity providers – there is plenty to do! This includes off-road buggying through sand dunes, scuba diving and sea kayaking.
Nungwi has proven popular as it is unaffected by the tide, and you can enjoy beach access all day long!
With room for 8 guests, this is one of the top private villas on the north coast. With a rooftop terrace, hammock and bar area, this villa really goes the extra mile. Breakfast is served to you every morning, and staff are happy to help you out with any needs or questions you may have. Each bedroom is equipped with a private bathroom, and the property is just a ten-minute walk from Nungwi beach.
Homeland Swahili Lodge is perfect for those who are ready to mingle! Home to a 10-bed dorm room, the lodge has a bustling atmosphere. Located just 10 minutes from Nungwi's beach bars, and 700 meters from Baobab Tree, it's perfect for those ready to explore.
This jungle-style hotel has the perfect mix of traditional Zanzibar with a modern twist. The hotel is happy to organize an array of leisure including snorkelling trips, sunset cruises, and scuba diving. It is a great place to stay in Zanzibar if you want to spend your days exploring its incredible outdoors. It even has two swimming pools
Things to Do in Nungwi:
Visit Baobab Beach Tree.
Go on a sunset dhow cruise.
Go on a day cruise and snorkel and relax on Nungwi Beach.
Party the night away at Cholo's Beach Bar.
Go scuba diving.
5. Kendwa (North Coast) – One of the Coolest Places to Stay in Zanzibar
Kendwa neighbours the more famous Nungwi, with slightly calmer vibes. Just off the coast are a great host of incredible coral reefs, making it a hotspot for snorkelling and diving. Nicknamed as having 'rasta' beach vibes, Kendwa has a great selection of beautiful beaches which are equipped with laid-back beach bars.
Despite its calmer atmosphere, a few times a year as the sun goes down Kendwa hosts incredible full moon parties attracting tourists from all over. If you're heading to Zanzibar at the right time, it's an incredible event to join!
This charming little cottage is located in a lush green and quiet neighbourhood in Nungwi, very close to both Kendwa Beach and Nungwi Beach. You will have access to a fully equipped shared kitchen, a beautiful garden and a veranda to sit and soak in the vibe from. Don't forget the yummy breakfast and meals prepared by the kind hosts, they will be sure to make your day, according to previous guests!
Almost glued to the Kendwa beachfront, this fantastic beach house offers guests unfettered access to the sweet sweet ocean life. Offering a muted beach atmosphere, the rustic charm is complemented by a great price, perfect for people looking to chill out for a few cool days.
Continental breakfast is available every morning, and the property offers free Wi-Fi (digital nomads, rejoice!), terrace access, spacious rooms and private bathrooms.
Primely located on Kendwa Beach, this hotel has guest rooms with breathtaking views of the Indian Ocean. The hotel is surrounded by gorgeous, luscious gardens, and is home to a selection of activities to keep you entertained, including volleyball, snorkelling, and canoeing. This is the ultimate place to stay for adventure lovers!
Best Luxury Hotel in Kendwa: Zuri Zanzibar
This stunning luxury hotel located in the Kendwa Beach district boasts an incredible beachfront location with its own private beach area! Also on offer are an outdoor swimming pool, garden, terrace, and bar. You will be assured of a tranquil stay in the most breathtaking surrounding, with the ultimate comfort for you and your family or partner. You can also snorkel among coral reefs in the clearest waters, 9 minutes' walk from the hotel!
Things to Do in Kendwa:
Experience Zanzibar's full moon party.
Relax on Kendwa Beach, which is stunning, and gets unbelievable sunsets.
Try an open-water diving course.
Let your hair down at the Sun Sea Bar Beach Hotel.
Go kayaking off the northern coast.
Fly high on a parasail.
Protect yourself against all contingencies and make sure you grab some quality travel insurance before heading out to Zanzibar!
World Nomads' mission is to support and encourage travellers to explore their boundaries. They offer simple & flexible travel insurance, and safety advice to help you travel confidently.
They've been doing it since 2002 – protecting, connecting, and inspiring independent travellers just like you.
Get a quote below or read our in-depth review!
World Nomads provides travel insurance for travelers in over 100 countries. As an affiliate, we receive a fee when you get a quote from World Nomads using this link. We do not represent World Nomads. This is information only and not a recommendation to buy travel insurance.
Here's what people usually ask me about finding a place to stay in Zanzibar.
What to do in Zanzibar for a week?
From snorkelling, diving, swimming, and sunbathing to island hopping, hiking, and sailing, there is just so much to do and see in Zanzibar! You will be spoilt for choice. It would make sense to divide your time between the attractions in vibrant Stone Town and the best beaches in the world.
Where to stay in Zanzibar for nightlife?
I would recommend staying in Nungwi on the North Coast to experience the most happening nightlife in Zanzibar. There are a load of options to choose from including Mwambani Villa (an Airbnb), Aluna Nungwi (a hotel), and Homeland Swahili Lodge (a hostel).
Where to stay in Zanzibar for those on a honeymoon?
Staying by the water anywhere in Zanzibar would be ideal for couples and those on a honeymoon. Think swaying coconut trees, a drink in hand and your beloved next to you! Here are my picks for the perfect beachfront romantic getaways in Zanzibar:
– Stone Town: David Livingstone's Home
– East Coast: KIMA Zanzibar, Asali Beach House, The Sands Beach Resort
– South Coast: Room in a Charming Wooden Lodge by the Sea, Kizikula
– Kendwa: Charming Cottage, Ndiro Beach House Kendwa, Kendwa Rocks Hotel, Zuri Zanzibar
What are the best hotels and resorts in Zanzibar?
I'd head down in a heartbeat to the stunning luxury resort of Zuri Zanzibar for my dream stay in paradise (and a private beach area!). There's also the luscious residence of Kizikula, home to possibly the most gorgeous swimming pool I have ever seen. Take your pick for the ultimate Zanzibar getaway!
The best resort in Zanzibar is most likely The Sands Beach Resort. Located on the beachfront, with a stunning swimming pool, I've heard that they have pretty awesome New Year's parties. You can even opt for a private pool! They serve a wonderful brekkie too.
What is the best area in Zanzibar to stay on a budget?
The East Coast in Zanzibar is my pick for the most budget-friendly accommodation in Zanzibar. Stay at Your Zanzibar Place hostel for the most affordable but fun stay.
So, that's the paradise island of Zanzibar! I hope we've helped you navigate where to stay in Zanzibar!
From backpacker hostels to luxury beachside resorts, there's a slice of paradise for everyone.
So, what are you waiting for? Get planning, this stunning Indian Ocean island is waiting for you to explore!
Updated June 2023
---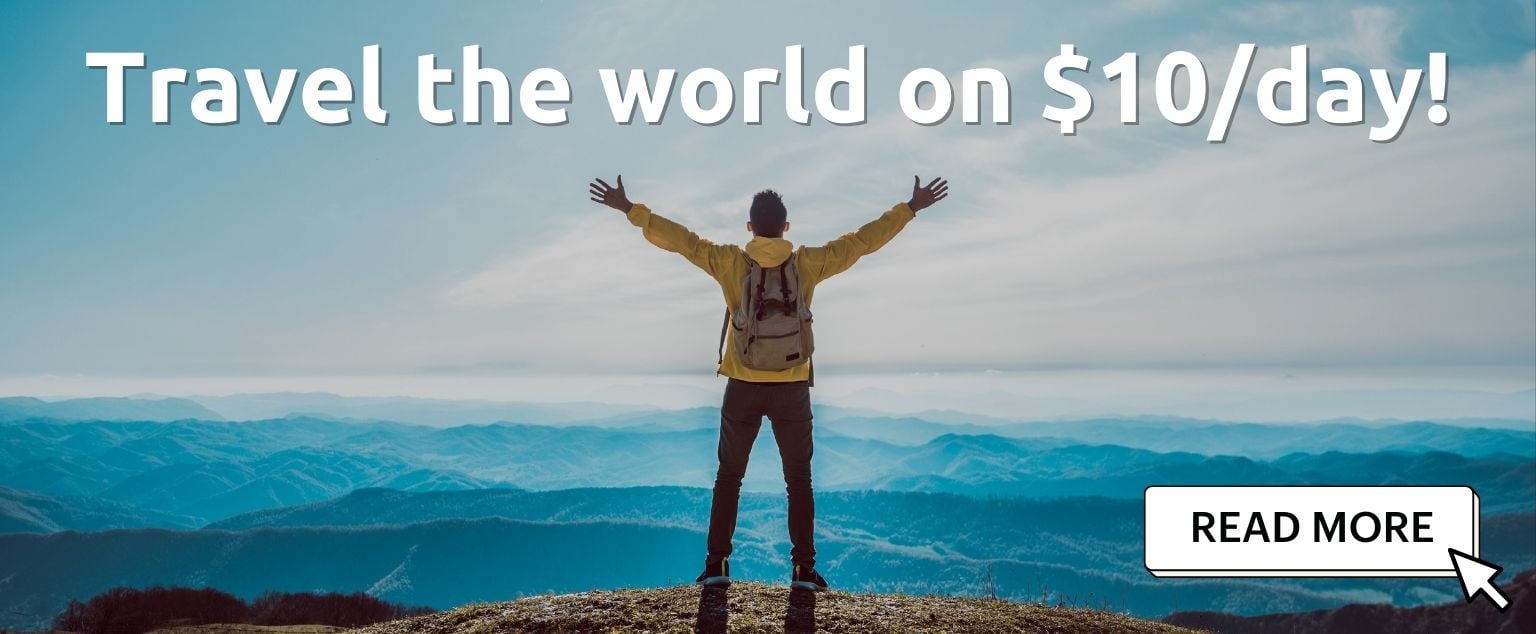 And for transparency's sake, please know that some of the links in our content are affiliate links. That means that if you book your accommodation, buy your gear, or sort your insurance through our link, we earn a small commission (at no extra cost to you). That said, we only link to the gear we trust and never recommend services we don't believe are up to scratch. Again, thank you!