When you think of Croatia, there's a 99% chance the first thing that comes to mind is the picture-esque coastal city of Dubrovnik. This gorgeous city has captured the curiosity and hearts of travelers for decades, and due to cheap prices and plenty of things to see and do, has become a popular backpacking destination.
And with a ton of hostels available, the only difficult part is choosing one!
Which is exactly why we have put together this bargain guide to the best hostels in Dubrovnik. 
Organized by YOUR needs, this stress free guide to the best hostels in Dubrovnik is here to help you do one thing – find an awesome hostel in Dubrovnik!
To do this we've done a few things…
First, we've taken all of the top rated hostels in Hostel World and put them together in one list. No poorly reviewed hostels are here – only the cream of the crop!
Then, we've taken the list a step further by organizing the hostels into different categories. We realize that everyone travels differently. Some people travel solo and want to party. Others are traveling couple's that are just looking for some privacy. We took a bunch of different travel-styles into account.
That's why this is the best resource on the web for the best hostels in Dubrovnik. No matter your travel-style or travel-needs, this is the best guide on the web, and will help you book a hostel quickly!
Then you can focus on what matters – exploring this amazing Croatian city!
Let's dive into the best hostels in Dubrovnik!
Quick Answer – The Best Hostels in Dubrovnik.
What to Expect from Hostels in Dubrovnik.
Hostels are known to be one of the cheapest forms of accommodation
That doesn't just go for Dubrovnik, but pretty much every place in the world. However, that's not the only good reason for staying at a hostel. The unique vibe and social aspects are what makes hostels TRULY special.
Head down to the common room, make new friends, share travel stories and tips, or just have a great time with like-minded travellers from all over the world – you won't get that opportunity in any other accommodation!
Dubrovnik is filled with funky hostels. There's some that are full of life and party and there are some quieter ones that cater to couples and digital nomads. The most common type is somewhere in between well suited to the solo traveller. They are somewhere to kick back, relax, and meet new people.
But let's talk more about the important stuff – money and rooms! X's hostels normally have three options: dorms, pods and private rooms (although pods are rare). Some hostels even offer large private rooms for a group of friends. The general rule here is, the more beds in a room, the cheaper the price.
Obviously, you won't have to pay as much for an 8-bed dorm as you would for a single bed private bedroom. To give you a rough overview of Dubrovnik's prices, we've listed the average numbers below:
Dorm room (mixed or female-only): $ 20 USD/night
Private room: $ 45 USD/night
When looking for hostels, you'll find the best options on Hostelworld. This platform offers you a super safe and efficient booking process. All hostels are displayed with a rating and previous guest reviews. You can also filter your personal travel needs easily and find the perfect place for you.
Of course, working out where you want to stay will help you decide which hostel to pick. In general, most of the best hostels are close to the city centre, but not all. Three of the best places to stay in Dubrovnik are:
Old Town – The best place for first timers and party lovers!
Gruz – The best place for those on a budget aka broke-ass backpackers.
Ploce – Hands down the coolest place in Dubrovnik.
Once you've worked out where you want to stay, it's time to get cracking and pick the perfect hostel!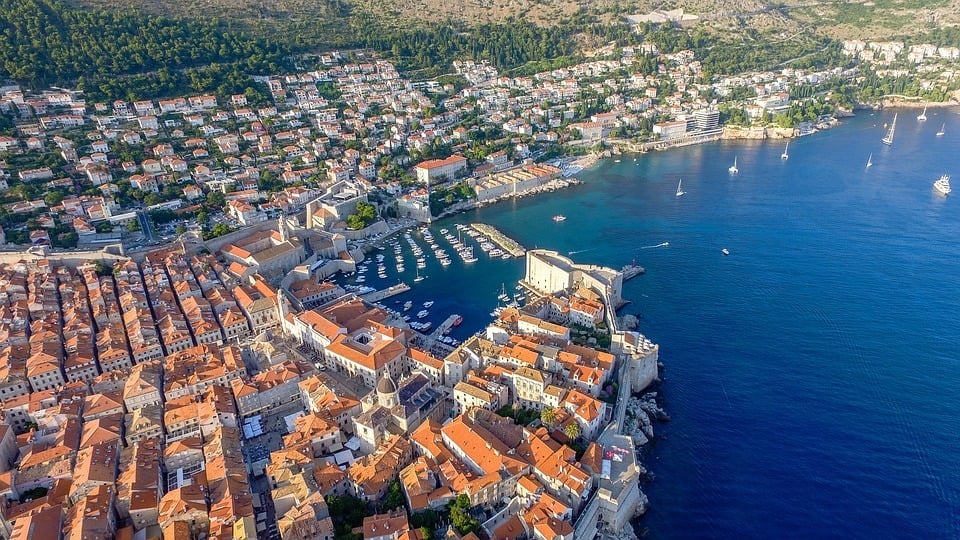 The 5 Best Hostels in Dubrovnik
With so many hostel options to choose from, finding the right place for you to stay in Dubrovnik can be challenging. Rest assured though, we've got you covered! Here are the top five places to stay in Dubrovnik, separated into travel niches to make things that much easier.
Things DO go missing sometimes…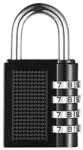 Psst! Heading to a hostel? Don't forget to pack a padlock! It's well worth having one so you can secure your locker and protect your stuff!
$$
Self Catering Facilities
Tours & Travel Desk
Laundry Facilities
Hostel Angelina Southern is the overall best hostel in Dubrovnik in 2021 and is one of Croatia's best hostels too. It's super popular and much loved by all who stay, and it's not hard to see why! These guys know what they're doing.
Friendly, welcoming, and super chilled Angelina Southern is the perfect place to start your Croatian adventures. It is located right in the centre of town so you are already at the heart of this epic city.
Why you'll love this hostel:
The aesthetic of this 400 year old building
Only 15 minutes from the beach
Friendly, multi lingual staff
If you want to meet other travellers, this is your place. There are organised wine tours and guided walks, as well as cosy common rooms to chill out it. There's also great kitchen facilities that are sure to help you bond over a meal with new peeps!
There are female and mixed dorms available, so you can keep the cost of your nightly stays down. Plus staying in a dorm is a super great way to meet other travellers. It's just got a cosy, social vibe to it!
The team who run this hostel are really experienced and super helpful. Anything you need, just holla! The dorms are cosy and homely, just what you want in a hostel!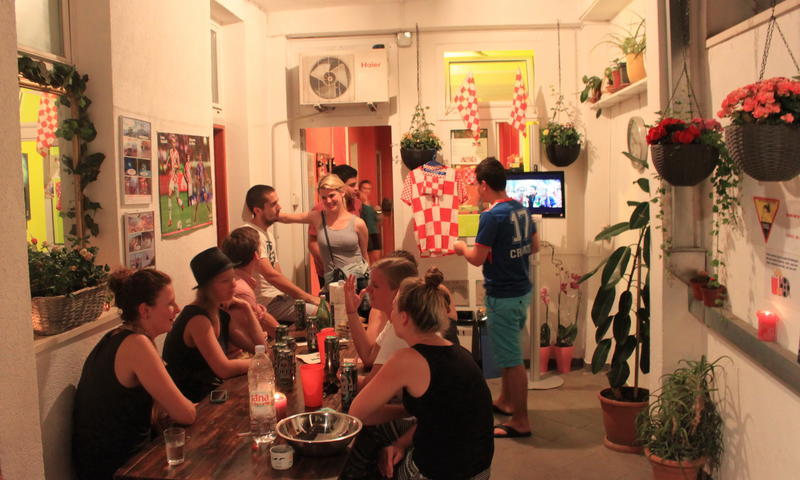 $
Self Catering Facilities
Tours & Travel Desk
Laundry Facilities
The best hostel for solo travellers in Dubrovnik is Dubrovnik Backpackers Club. There are great common areas to mingle with other travellers in, and an awesome staff to point you in the direction of cool places to see in the city.
I mean, there's even a friendly labrador onsite! It's hard not to be in a good mood when there's a dog around.
Why you'll love this hostel:
Social vibe
Free parking
Good garden
Dubrovnik the Backpackers Club welcomes everyone with a smile. You're sure to find someone to explore the city with here! There's a very chill atmosphere, but perfect for getting to know everyone.
If you wanna hit up all the tourist hotspots in Dubrovnik with your new crew just ask the DBC team for their insider tips and tricks!
If you want to take it easy, the place even has a Smart TV in the common room (with Netflix)! This place has a little something for every type of backpacker traipsing through the place.
#3 Best Budget Hostel in Dubrovnik – Hostel Lina
$
Self Catering Facilities
Tours & Travel Desk
Air Conditioning
Hostel Lina is the best budget hostel in Dubrovnik, hands down. Offering super cheap rooms throughout the year, it's the place to stay in Dubrovnik when you're on a shoestring budget.
It's also a sweet, secluded hostel in its own right. It is very centrally located and right in the heart of a typically Croatian part of the city.
Why you'll love this hostel:
Non smoking hostel, so no yucky smells.
Extremely friendly owner.
The adorable outdoor terrace.
With all the facilities you could as for including a guest kitchen, free WiFi, an outdoor chill-out area and A/C too, Hostel Lina is more than great value for money! Come on down and make a meal, kick back, and enjoy Dubrovnik!
What's more, the Lina team will pick you up from the bus station or the ferry port between 2 pm – 11 pm for free! Provided you let them know in advance of course!
There are both dorms and private rooms available here. Both options are bright, clean, and modern so you'll be sure to have a comfortable stay – without breaking the bank.
#4 Best Party Hostel in Dubrovnik – Old Town Hostel
Self Catering Facilities
Laundry Facilities
Old Town Hostel is the best hostel in Dubrovnik if you wanna be active 24/7. The Old Town team have created a super interactive, happy and exciting youth hostel in Dubrovnik, there's never a dull moment!
Whether you rock up to the Emergency Hat Party, join the Moonlight Nature Walking Tour in Gradac Park or join in with the hookah hour – suffice to say travellers love every minute of their time at Old Town Hostel.
Why you'll love this hostel:
Kickass staff!
Satellite TV
Guitars to borrow!
The staff truly go above and beyond here – down to giving Croatian lessons! But of course, it's the party vibe that attracts people here. You get your own key so there's no chance of being locked out!
The kitchen facilities and free spices mean you have somewhere to come back and cook up a hangover feed! You also have comfy common areas for those nights in when you don't feel like being out on the town.
The dorms here are spacious and clean, guaranteeing you some good sleep (when you aren't out partying!). There's also a book exchange and travel guides to keep you inspired to push out and explore the city!
#5 Best Hostel for Digital Nomads in Dubrovnik – Hostel Free Bird
Outdoor Terrace
Security Lockers
A little way out from Old Town, Hostel Free Bird is great for travellers who want to experience the old and the new in Dubrovnik. It's close to plenty of bus services, so you can have an authentic city experience still.
It also has a solid internet connection and a quiet space for the digital nomads to knuckle down and get some work done.
Why you'll love this hostel:
Non smoking hostel
Clean, modern decor
Friendly staff
Well connected to public transport the Free Bird team are on hand to give directions, book experiences in Dubrovnik and offer insider tips and tricks to help you make the most of your time in Dubrovnik.
FYI, there is a pizzeria 50m away from Free Bird! But if that doesn't do it for you, there's shared cooking facilities onsite that you can take full advantage of.
All the dorms are new, clean, spacious and comfortable. You're guaranteed a good night's rest which is something we all crave when on the road! The dorms also have beautiful views of Dubrovnik, too! This place is really a great spot for digital nomads to sit down and get inspired.
Is This the Best Travel Backpack EVER???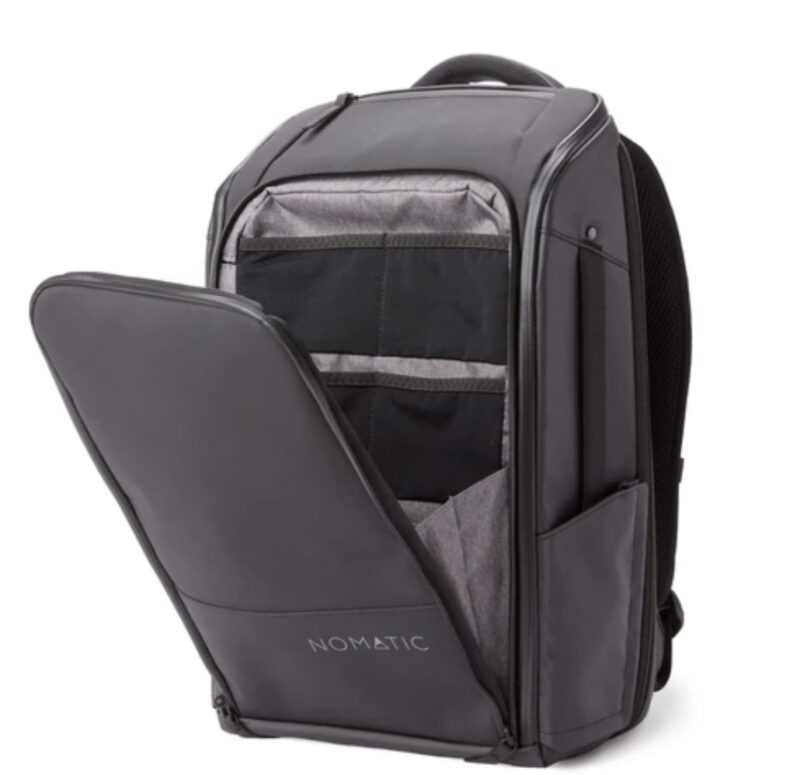 More Best Hostels in Dubrovnik
Haven't found the right hostel for you yet? Don't worry, there are plenty more options waiting for you. To make the search a bit easier, we've listed more epic hostels in Dubrovnik below.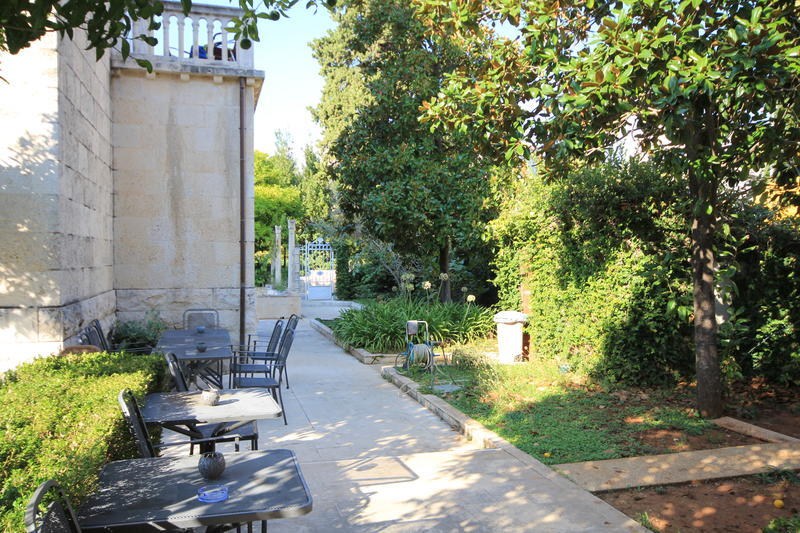 Tours & Travel Desk
Laundry Facilities
Villa Micika is the best hostel in Dubrovnik for couples, especially for those who want value for money.
Offering really reasonably priced private ensuite rooms Villa Micika is a highly recommended hostel in Dubrovnik. The Villa Micika team offer a free pickup service from the bus station and the ferry port which really helps you and your partner save some kuna to spend out on the town!
Dubrovnik's best bars, cafes and clubs are only a stone's throw away. Due to its great location, Villa Micika makes it easy for you and your lover to explore the nightlife while getting a quiet night's sleep.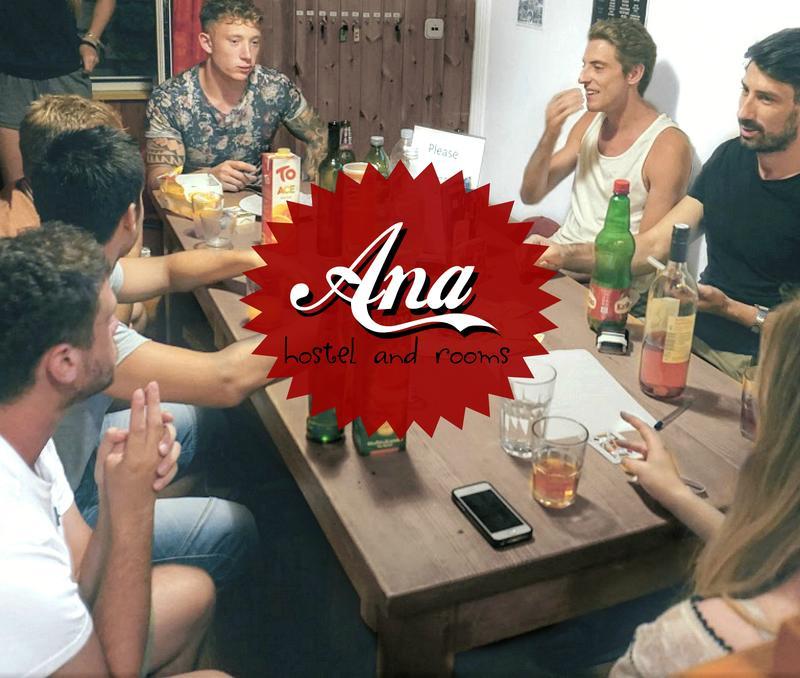 Security Lockers
Late Check-Out
If you're keen on a party you should book yourself into Hostel & Rooms Ana. Super welcoming and always up for a good time Ana is the best hostel in Dubrovnik for travellers who wanna meet, mingle and explore Dubrovnik's nightlife scene with new travelling buddies.
The kinda place where you can BYOB, Ana is a top hostel in Dubrovnik with no curfew and a super chilled out team of staff. The dorms are super comfy if a little on the cosy side.
If you just want a place to crash after a night out on the town, Hostel & Rooms Ana is the coolest hostel in Dubrovnik for you.
Security Lockers
Luggage Storage
Making a living online as you travel? Best Offer is the best hostel for digital nomads in Dubrovnik. Every room, including the dorms, offer a view of the sea! How awesome is that?!
Their outdoor terrace is hit by the sun throughout the day and is a great spot to get your tan on. Just 15-minutes by bus from the centre of Old Town, Best Offer is in an ideal location if you want to explore all of Dubrovnik, the city that lies beyond the Old Town.
If you want to hang out by the sea as you get some work done, the Best Offer is a solid choice. Simple and affordable, Best Offer is a great Dubrovnik backpackers hostel whether you're a rookie nomad or a seasoned pro.
$$
Self Catering Facilities
Laundry Facilities
Luggage Storage
Violet is a top hostel in Dubrovnik run by a local family. For backpackers feeling a lil homesick or who wanna stay in an authentic Croatian home should book their stay at Violet.
Being a family home means Violet is cute, cosy and quiet. The Violet team are ever so welcoming and offer guests the option of a nice, budget private room or a bunk in the open dorm.
The big outdoor terrace is the perfect place to catch up on the travel diary or scour through the guidebooks planning the rest of your trip in Croatia.
Security Lockers
Tours & Travel Desk
Euroadria is a great youth hostel in Dubrovnik that is wonderfully modern, affordable and welcoming. Euroadeia is the best Dubrovnik backpackers hostel for travellers who wanna spend their days out exploring and their night's curled up in bed or perhaps chatting with newfound travelling buddies in the common room.
Suitably chilled Euroadria has an open-air gym out the front of the property for if you fancy upping the tempo a little!
Literally around the corner from the bus station and ferry, Euradria is great if you know you have to get away early.
Laundry Facilities
Tours & Travel Desk
Kings Landing is an ideal budget hostel in Dubrovnik, even offering a free breakfast to sweeten the deal! Inspired by Game of Thrones, fans of the show simply have no other choice but to stay here, right?!
If you're a GoT fanatic make sure you book onto the GoT City Tour lead by an expert tour guide who also appeared in Season 2, 4 and 5! Amazing! Slap bang in the middle of Old Town, Kings Landing is a comfortable and cosy hostel where every guest gets greeted like an old friend.
Awesome value for money too!
Self Catering Facilities
Luggage Storage
City Walls is a bright and modern youth hostel in Dubrovnik inside the city walls, aptly named don't you think?! The staff are super good at what they do and make sure that everyone is introduced to one another so that friendships can blossom.
Ideally located a few steps from a secret clifftop bar City Walls is the perfect hostel for intrepid travellers who wanna get off the beaten track in Dubrovnik.
The dorms are bright and spacious and most importantly have air conditioning which is a total treat in the hot summer months!
Towels Included
Tours/Travel Desk
Hostel Amnesia may be pricey, but it is one of the best-run hostels in Dubrovnik. The hostel is located in the centre of the old town of Dubrovnik, which is under UNESCO protection.
It is only 15 meters away from the main street Stradun. Great location!
What I really appreciate about Amnesia is the cleanliness. If you are the kind of backpacker that has stayed in one stank hostel too many, Hotel Amnesia will be a literal breath of fresh air. If price isn't a huge issue, this is as nice as a hostel experience gets.
Want to save the world?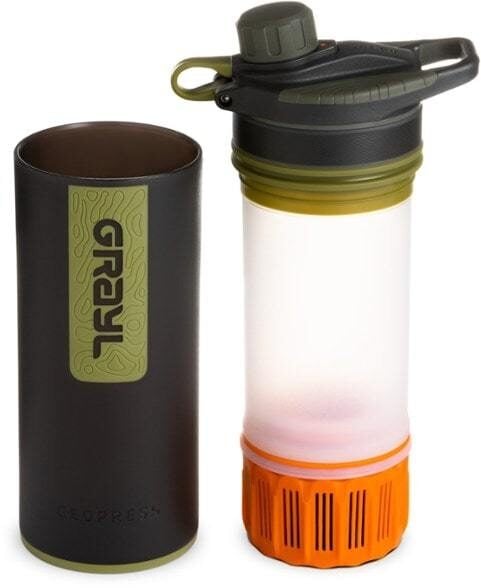 Single-use plastic bottles are a huge threat to Marine Life – Be a part of the solution and travel with a filter water bottle.
The GRAYL GEOPRESS water bottle is the ONLY all-in-one filter water bottle setup you'll need. Whether you need to purify the water from a hostel sink in Kathmandu or a stream trickle in the Andes, the Geopress has got you covered.
Read our full review of the GRAYL GEOPRESS!
FAQ about Hostels in Dubrovnik
Here are some questions backpackers ask about hostels in Dubrovnik.
Travel Safety Tips for Dubrovnik
And don't forget Travel Insurance! We've put together a roundup of Travel Insurance for backpackers – check it out here, or if you're low on time, get a quote from World Nomads, our favorite travel insurance provider.

More Epic Hostels in Croatia and Europe
Hopefully, by now you've found the perfect hostel for your upcoming trip to Dubrovnik.
Planning an epic backpacking trip across Croatia or even Europe itself?
Don't worry – we've got you covered!
For more cool hostel guides around Europe, check out:
Over to you
By now I hope our epic guide to the best hostels in Dubrovnik has helped you choose the perfect hostel for your adventure!
Get excited, because Dubrovnik is amazing, and this list of the top hostels in Dubrovnik will help you find the best hostel for your personal travel style.
With the help of this bargain guide, you'll be able to quickly locate a sweet hostel and focus on exploring this amazing city.
So which of the best hostels in Dubrovnik are you going to book? The best party hostel in Dubrovnik? Or the best hostel for solo travellers?
Still can't pick? Go with Hostel Angelina – Old Town Dubrovnik Southern, our pick for the top hostel in Dubrovnik for 2021.
Going on an extended Croatia adventure? Be sure to check out this awesome post on the best hostels in Croatia.
If you think we've missed anything or have any further thoughts, hit us up in the comments!
---
Find out how YOU can support the site.
We work hard to put out the best backpacker resources on the web for free! It's all about helping out our tribe of awesome backpacker readers (that's you!). Please visit the link to find out how you can help keep the site going 🙂
For the sake of transparency, some of the links in our content are affiliate links. This means that if you book your accommodation, buy a piece of gear, or sort your insurance through our link, we earn a small commission at no extra cost to you. We only link to stuff that members of the Broke Backpacker team has actually used and never endorse products or services that are not up to scratch. Thanks for your support!