I come from the North of England and as such, I learned to never leave home without a jacket. Where I come from, rain is never far away and even summer skies can fast turn grey. Therefore I know a good thing or two about decent jackets…
The Acr'teryx Atom Lt hoody is a versatile, insulated jacket that is great for both performance wear, casual wear as well as backpacking. Adaptable and very well-made; this Arc'teryx's cosy synthetic jacket remains one of our all-time favourites and has earned itself legendary status.
In this detailed Arcteryx Atom lT review we will take a close look at the jacket and its specs. We'll examine its build quality, its best uses and of course, we'll examine the price and ask the question "it's worth the bucks?"
The Arc'teryx Atom Lt At A Glance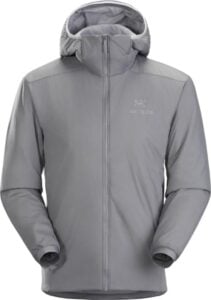 Specs
Price – $220
Weight – 9.5 oz / 270 g (mens medium)
Material – Synthetic Blend
Right then, let's start this Arc teryx Atom lT review with the basics!
The Arc'teryx Atom LT series was initially designed for use as a jacket for trail runners or as a mid-layer for Alpine use. However, it has well and truly outgrown those original niches and has proven itself as suitable for all kinds of fair season use such as hiking, hitting the shops, or throwing into a backpack for travel.
It's a very light jacket from Arc'teryx which easily and comfortably can be carried when not in use. It's also insulated to add some impressive warmth and yet still remains breathable and well ventilated.
Finally, whilst this jacket is on the pricey side, I have personally bought 2 of these jackets myself – I lost the first one and then replaced it as I loved it so much.
Oh, and whilst there is an entire Atom LT series available, this review focuses squarely and entirely on the Hoody.
+Pros
Lightweight Jacket
Well Insulated
Stylish
-Cons
Expensive
Not fully weatherproof
Ladies & Gents, It's Time to Step Your GEAR Game Up. 😉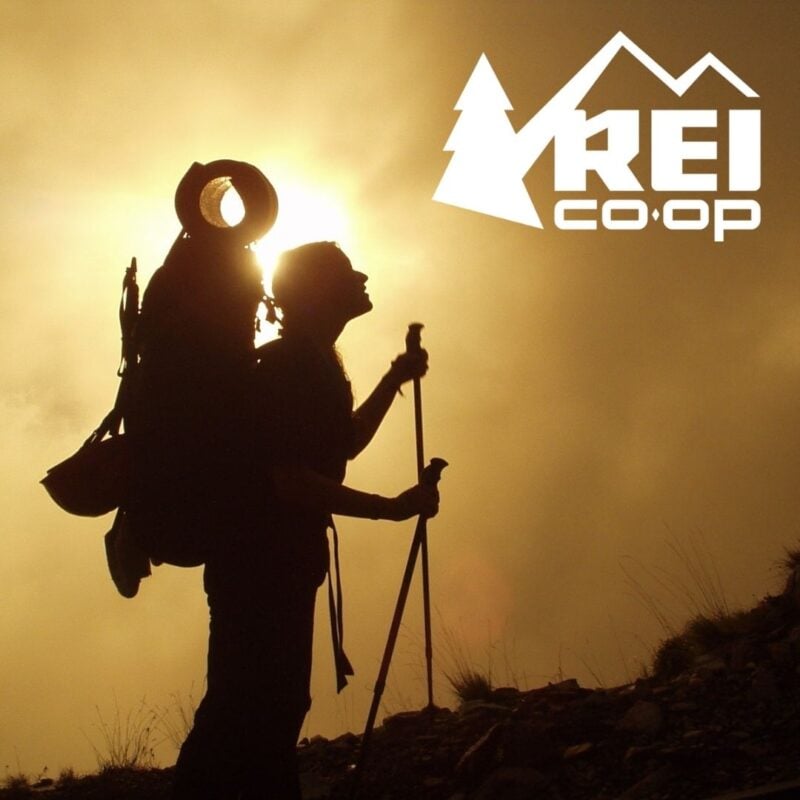 REI is one of America's biggest and most-loved outdoor gear retailers.
Now, for just $30, get a lifetime membership that entitles you to 10% OFF on most items, access to their trade-in scheme and discount rentals.
Join REI Today!
Who Is The Arc'teryx Atom Lt For?
The Arc'teryx is ideal for anybody who wants a good quality, fair weather jacket. If you are doing some summer hiking, camping or going to a festival, this jacket is ideal. If you are going travelling to the tropics or the Med and just want something for cool nights or overcast days, throw this in your backpack.
And of course, this jacket is PERFECT for trail runners or for mountaineers seeking a mid-layer, combine it with an outer shell like a Patagonia waterproof jacket and you're good to go.
Who Isn't The Arc'teryx Atom Lt For?
To keep this Arcteryx Atom lT hoody review fair, we need to look at the other side of the coin. What it's not good at!
If you need a fully waterproof or properly warm jacket then do not buy this. It is only designed for fair weather use or as a mid-layer. If you want a proper cold or rain jacket then go and check out the Arc'teryx Beta instead or have a look at this rundown of the best winter jackets to see if you find anything that works for you.
Also, if you are on a budget then look elsewhere. The Arc teryx Atom lT hoodie is good quality but is definitely on the pricey side.
If you're wanting something warmer and a bit more relaxed for throwing on whilst camping, check out the Thermarest Honcho Poncho instead.
The best present of all… is CONVENIENCE!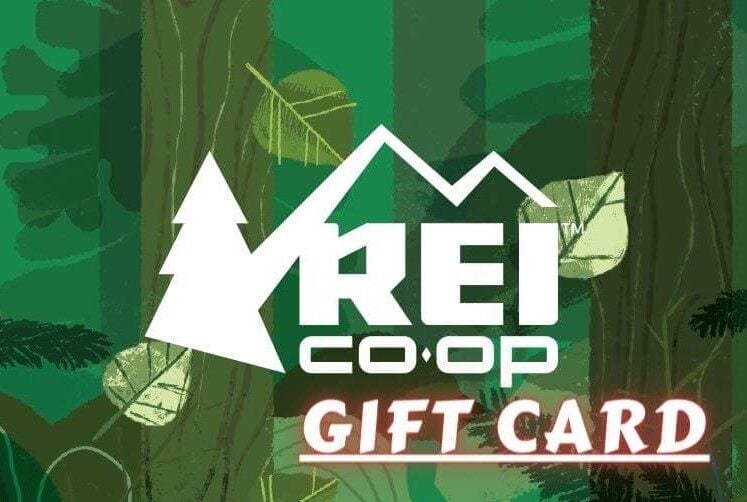 Now, you could spend a fat chunk of $$$ on the WRONG present for someone. Wrong size hiking boots, wrong fit backpack, wrong shape sleeping bag… As any adventurer will tell you, gear is a personal choice.
So give the adventurer in your life the gift of convenience: buy them an REI Co-op gift card! REI is The Broke Backpacker's retailer of choice for ALL things outdoors, and an REI gift card is the perfect present you can buy from them. And then you won't have to keep the receipt. 😉
Buy on REI!
Arc'teryx Atom Lt Performance And Specs
Let's get into the details and look at how the Arc'teryx performs on a number of fronts.
Arc'teryx Atom Lt – Weight and Packability
This jacket feels light as hell to wear, and to carry in a backpack. The men's jacket weighs just 9.5 oz (270 g) which feels like nothing. Honestly, I have worn this around my waist when out walking and hardly noticed it and I have chucked it into my backpack and it does not seem to add any weight whatsoever.
The only other jackets that I have ever come across that feel as light are waterproof kagools (you know, the plasticy ones that blow away in the wind). The lightweight build of this jacket is a triumph of design and synthetic engineering. Apparently, the Patagonia Nano Puff is lighter but I have not had one for myself to compare.
What is even more useful for us backpackers and hikers is that it rolls up quite nicely and fits easily inside a backpack side pocket or even a sling pack. It means you've really got no excuse to not bring this jacket with you so you know you'll never get caught out.
Arc'teryx Atom Lt – Weatherproofing & Warmth
Let's make this clear, straight off the bat. The Atom Lt Hoody is designed for fair weather use. This means it's a jacket to wear on spring days or summer nights. It is absolutely not designed to withstand a battering from the elements. If you're hitting the slopes you're gonna want a top-quality ski jacket instead.
So, it will protect you from a drop in the temperature, from mild breezes and it will stay relatively dry under a short, mild showering of rain. BUT if you get caught in a rainstorm, the Arcteryx lT hoodie will quickly get wet and unfortunately, so will you! Likewise, if you wear it out for an autumn walk and a chilly wind gets up, you will feel its bite.
Looking for the ultimate in winter weather protection? Check out the Gamma Wear Graphene jacket instead.
Is This the Best Backpack EVER???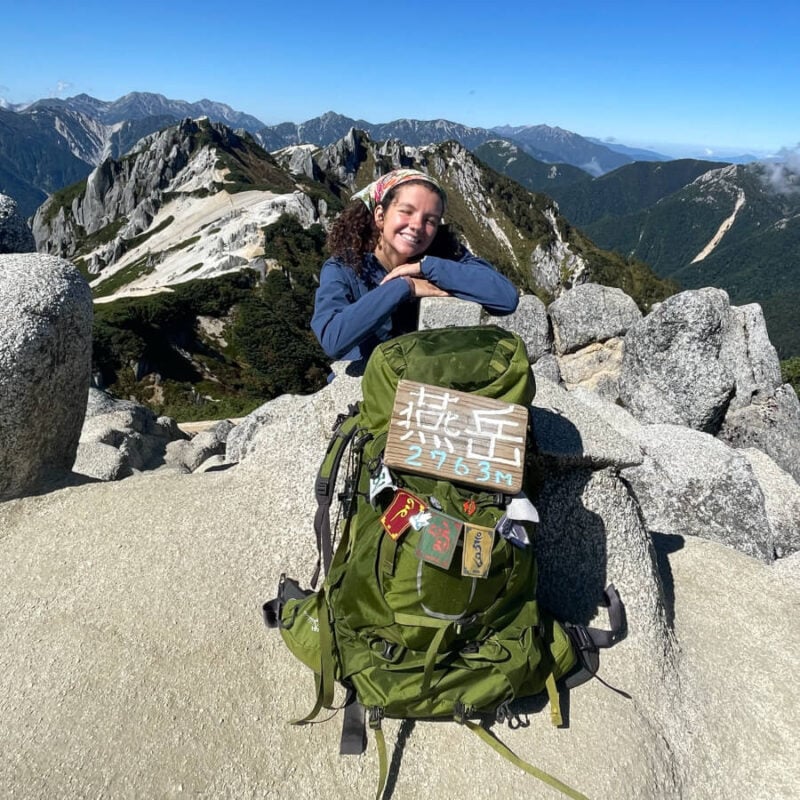 Arc'teryx Atom Lt – Ventilation, Breathability & Comfort
The Atom LT's lightweight construction and carefully balanced weatherproofing all conspire to create a wonderfully breathable jacket.
Now, some users have commented that this jacket warms up a bit too much during high-performance activities such as trail running (the insulation is maybe TOO effective eh?) but for hiking or more casual wear, it strikes the balance between warmth and ventilation very well. This also makes it a more than suitable mid-layer.
In terms of comfort, the inside is nicely quilted and feels lovely against your skin. As we already said, it is also a light jacket and so does not feel heavy to wear.
Personally, I have worn this jacket to raves and danced all night in it and felt fine (I unzipped it when I got too hot) – now I bet Arc'teryx never intended that kind of active use did they?!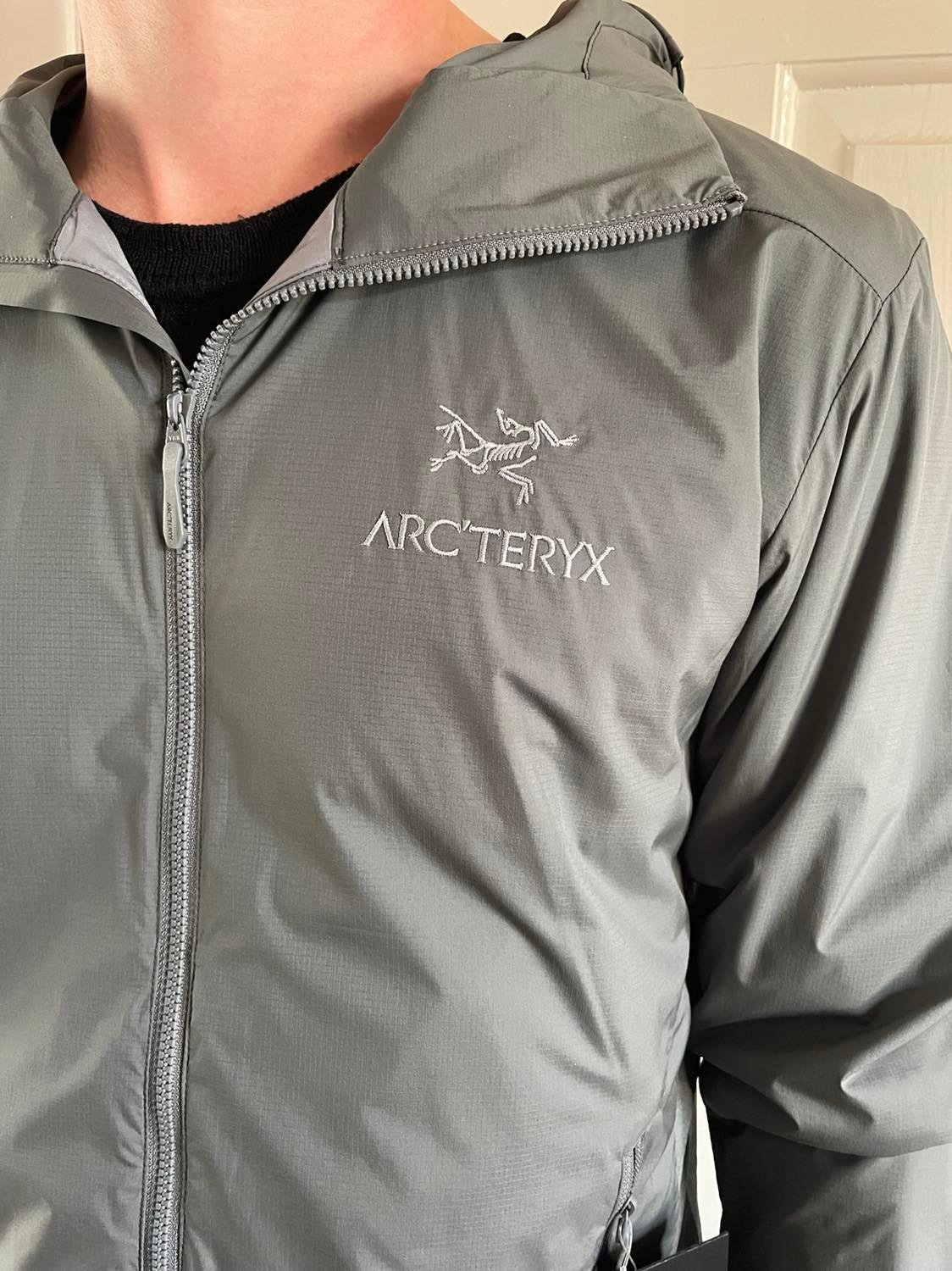 Arc'teryx Atom Lt – Durability
At around $200 a time you would have every right to expect to get some serious use from any jacket. The news is good here, Arc'teryx makes high-quality gear that's sold for long term, full-on use.
Everything about this jacket, from the stitching on the logo to the soft to the touch lining just breathes quality. As soon as you put it on you'll realise you're $200 was well spent.
I have owned my current Atom LT for 2 years and it looks as good as new. I have taken it around the world a few times as well as to some seriously dingy raves, I have sweated in it, spilt falafel on it and worn it in a good few rainstorms.
Arc'teryx Atom Lt – Price and Value
Price – $220
The Arc'teryx Atom LT hoody will cost you over $200. That is not cheap for any jacket, let alone a fair weather jacket and it wouldn't be a fair Atom lT jacket review without mentioned that.
Still, this is a high-quality jacket by a very reputable brand. Whether it's a reasonable price and represents good value is ultimately a matter of personal judgement but remember, I have personally paid for it twice with my own money and would do so again.
Arc'teryx is known as being a pricey brand and its products are usually more expensive than those of its direct competitors. By way of comparison, you could probably pick up a cheap, starter-level fair weather jacket from REI Co-op for $50 or if you want something from a designer brand, the Patagonia Nano series starts around $175.
About Arc'teryx
It wouldn't be a thorough Arcteryx Atom review if we didn't mention a little more about the brand itself.
The Canadian company Arc'teryx is amongst the most expensive jacket brands out there, but it's not without good reason. The brand creates top-quality, high-performing jackets for various activities from running to skiing and everything in between. This brand is super innovative with its technical aspects, producing some of the most waterproof, breathable, and durable jackets on the market.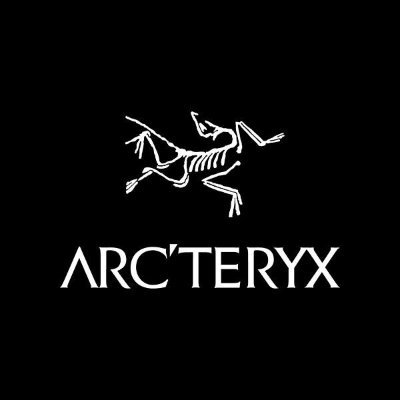 Arc'teryx prides itself on creating impenetrable products for all occasions. What I personally love about this brand though is that their gear is stylish and can be worn in either the mountains or the city streets.
Final Thoughts on The Arc'teryx Atom Lt
Ok, I know you're having fun but we're going to have to wrap this Arcteryx Atom lT jacket review up!
Overall, the Arc'teryx Atom LT Hoody is a great jacket. It's versatile, stylish and performs well in a variety of different scenarios. It's also super well-made meaning it will last you many years of adventures to come. While it is by no means cheap, I personally find it just about justifies the price tag.
However, if you feel the Arcteryx lT ain't the jacket for you then why not check out these handpicked jackets from Patagonia.
---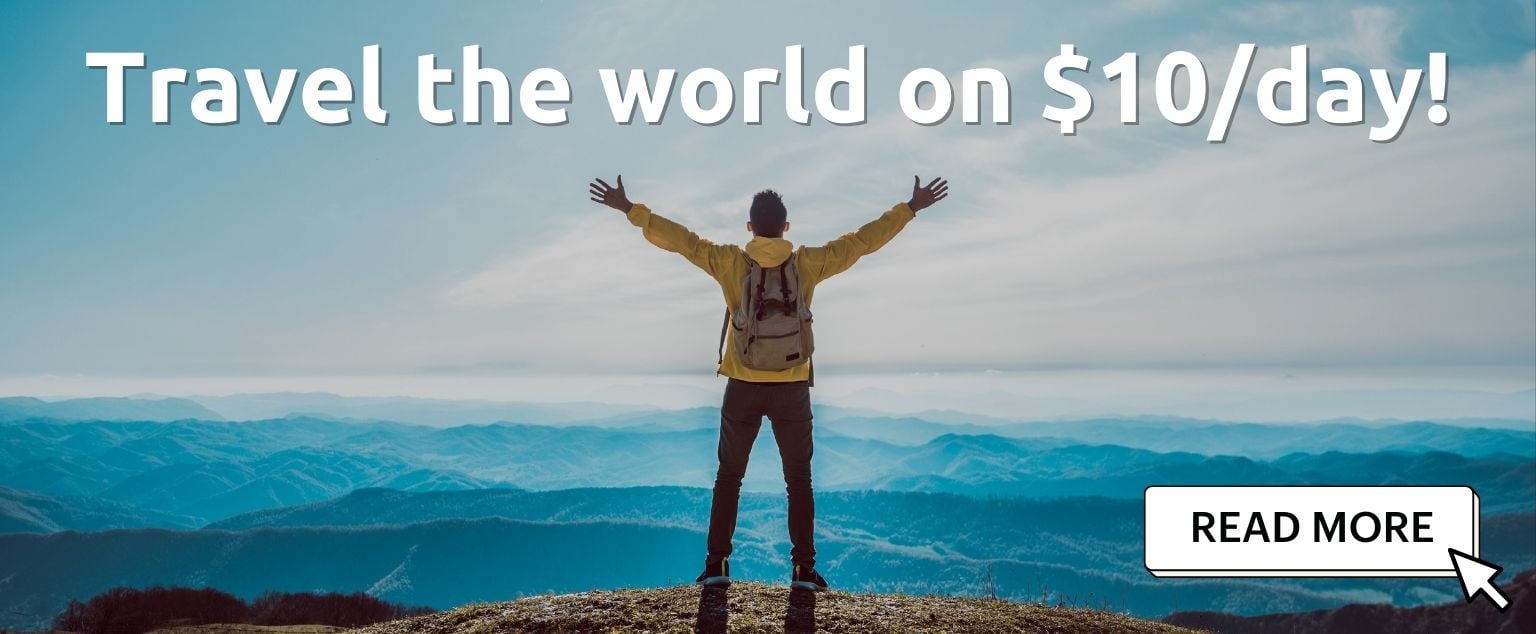 And for transparency's sake, please know that some of the links in our content are affiliate links. That means that if you book your accommodation, buy your gear, or sort your insurance through our link, we earn a small commission (at no extra cost to you). That said, we only link to the gear we trust and never recommend services we don't believe are up to scratch. Again, thank you!