You could be forgiven for thinking Manila isn't the most attractive city at first glance, but give it a chance. Under that hard exterior is a megacity with lots of cool attractions for sightseers. Not only that, but there are cool markets, bars, and coffee shops and an indie music scene that make this one of Asia's hipster hotspots!
If you really want to get to know the city, it makes sense that you're looking for an Airbnb in Manila. There are several cool options in the city's most vibrant neighborhoods. No matter what your budget or travel style, you'll find some great Airbnb rentals in Manila for you!
Rather than having you trawl through hundreds of properties on Airbnb, we'll help you out. We've taken our favourite Airbnbs in the Filipino capital and arranged them according to your style and budget. So, let's jump in and check out what this megacity has to offer!
Who doesn't want to go to the Philippines, right? If you're travelling there, you'll sooner or later land in Manila, the capital city of the Philippines. If you're looking for good accommodations, you're best off by booking them on Airbnb. This platform gives locals the chance to rent out their home and travellers to experience the country in comfort and with proper accommodation. We've listed up the most commonly found Airbnb's in Manila and show you exactly what to expect from them.
Condominiums – an apartment to yourself
Condominiums (or Condos) are probably the most commonly found Airbnb's in Manila. They're basically just apartments in high buildings and built for people who live in the city.
Normally, the condos have a very high standard, but there's also the possibility to book an "older" one which isn't as nice as the newer ones. You can always check with the host about the details or have a look at the description.
The good thing about condos is that most of them offer a pool, sauna and sometimes even a gym. These are normally empty since most residents actually live and work in Manila (so there's no time for relaxation). The price can range anywhere from super cheap to a bit more expensive (but still affordable), depending on how fancy you want your condo to be.
Entire apartments – it's all about privacy
Entire apartments are pretty much like condos (you get a whole place to yourself), but they're typically not found in big skyscrapers. You'll either be living in a local's home while they're away, or it's a spare place that is being rented out.
The good thing about having an apartment to yourself is privacy. Manila is one of the most densely populated cities in the world, so you might enjoy a bit of silence and space to yourself after a busy day out in the streets.
In the filter option on the Airbnb website, you can choose what kind of amenity you need so you can be sure to find everything exactly how you want it.
Private rooms/hotels – great for first-time visitors
Normally you don't find hotels on Airbnb, but there are a few exceptions. Especially in Manila, you'll come across a lot of small boutique hotels that can be compared with guesthouses. You'll have a whole room to yourself (with lots of different features depending on your budget), as well as a bathroom. It's not a whole apartment, but it definitely guarantees quiet time to yourself and privacy.
The other option is private rooms, which are pretty much found everywhere in the city. Booking a private room in a locals house comes with a lot of advantages. When you're visiting Manila for the first time, and you don't quite know what to do, you can always ask your host directly, and they will be happy to provide you with recommendations and insider tips. This can make the whole stay way more enjoyable, and gets you out of tourist traps.
Local Experience: No matter how big your guidebook is, it won't have the superb local know-how can get from your hosts. Be sure to get their recommendations on things to do!
Unique properties: Airbnb has every kind of property you could think of. There's even a 'unique stays' search function, where you can find your dream property on the site.
Privacy: Whether you're travelling with the whole family or your other half, it's nice to have your very own space where you won't be disturbed.
Affordability: You can spend less than $100 a night on an Airbnb and get all the facilities you'd expect in a five-star hotel and more. Airbnb makes it easier to spend your holiday money wisely!
Safety: It might seem a little weird staying in someone's house; however, both hosts and guests are vetted by Airbnb reviews to ensure the safety of both. Philippines is overall safe, and the Airbnb booking security just adds a little extra to it.
Without having you wait any longer, here are our absolute favorite Airbnbs in Manila. Choose wisely so you'll be ready for your Philippines backpacking adventure!
Do you want to be in the heart of Manila's coolest district while saving yourself to enjoy the nearby nightlife and street food? Then we've found the best Airbnb in Manila for you! The apartment won't cost you a lot, and if there are 3 of you, you can fight over the double bed and the hammock. It's the perfect place to relax – large windows have great views and let in a lot of light. Even if you're not sleeping in it, the hammock is a lovely place to kick back with one of the many books in the apartment!
Another great offering in Makati, this is the best Manila Airbnb if you're on a budget. The space has a tropical ambiance and it's one of the best locations in town. Although it's so cheap, there's no expense spared in keeping you comfortable. On your first day at this cool apartment, your superhost will supply you with a simple breakfast of bread, eggs, and spreads. There's a kitchen too, so you'll be able to prepare your own meals to further keep your costs as low as possible!
What is the most important thing if you're a digital nomad? No, it's not actually coffee (although that is up there). Instead, it's super-fast wifi and a place to work. And that's exactly what you'll get at this Airbnb: The Hidden Oasis of Manila. As well as a space to work, you'll have a huge flat-screen TV and free in-house movies to relax with. That is, of course, if you're not out exploring the city! The only downside to the best Airbnb in Manila for digital nomads is that there's no kitchen. But you are supplied with breakfast in the morning!
Solo traveler? Usually, hostels are a great idea- and there are a lot of hostels in Manila – but if that's not your thing then at least staying in a buzzing and happening district is a good bet. Malate is one of the coolest spots in town, and this apartment is slap bang in the middle of it. Not into partying? No worries. There's plenty more to keep you entertained in the best Manila Airbnb for solo travelers besides the location. A super-strong wifi connection and a TV equipped with Netflix will both make it easy to keep in touch with friends and family back home!
This Manila apartment is a great option if you want to be in the hip and happening Makati District. Not only is it one of the hottest nightlife districts in Manila, but the whole of the Philippines! You'll be pleased to know that there's plenty here to keep your hangover at bay. A jacuzzi whirlpool bath the day after will sort you right out!
One of the most romantic apartments in town, this is the ideal spot for a couples' short-term rental in Manila. It's an Airbnb plus accommodation – meaning that the host takes extra care to make sure your stay is unforgettable. Watch the sunset from the balcony with an artisan coffee and a view over the city, cook a meal in the fully equipped kitchen, or kick back and watch a movie on the king bed! We're sure that you'll love this gorgeous Manila apartment, which effortlessly combines retro and contemporary!
Looking for a homestay in Manila? Check out this cool apartment, with attentive hosts who will welcome you into their clean and cozy home. There's a single bed, so if you're traveling solo this is definitely one of the best Airbnbs in Manila. It's a great option if you want to have a local experience and save money – this is one of the cheapest apartments you can find in the city center! And – even better, you'll be offered coffee and cupcakes or brownies when you arrive. What a way to feel welcomed!
Another great Manila homestay is this quiet room in a cosy flat close to St Luke's and the transport hubs – great if you're planning on a few day trips out of the city! Previous guests are gushing with praise about the room. It has high-speed internet, it's a very fair price, and it's super comfortable. It's everything you could want from a hotel, except you've been welcomed into someone's home. You might even be lucky enough to get a complimentary snack when you check-in!
Don't want to stay in a condominium where everything looks the same? This unique home is the right place for you! The private room is perfect for solo travelers or couples. Antique and modern designs clashing into each other in this Airbnb, giving the place a great charm and interesting vibe. Made from wood, you'll feel the natural and calm atmosphere, which can be a relief after a stressful day in the city. The host has pets living in the garden, which were all loved by previous guests.
Fancy a luxury Manila apartment with an awesome view of the Makati skyline? We might have just made your dreams come true! This cool place comes packed with cool stuff that will make your stay comfy and memorable. Toiletries, cooking utensils, TVs, and even a few basic food items – you name it. If you can find 5 other people to split this cool pad with, it doesn't even end up being that expensive!
Those of you who are looking for an apartment in Manila appropriate for a party, listen up. This isn't just an apartment – it's practically a club! This cool spot can accommodate 16 people across its 4 bedrooms and it will blow your mind. Not only are there 3 kitchens, but also space for about 70 of your friends and lighting that wouldn't be out of place in an EDM club! The only danger with a place like this is there's so much to do, you'll probably forget to head out and explore the city!
The perfect short-term let-in Manila for those who are traveling with kids, no matter what their age is. There's a variety of toys and books, card games, and video games, all the way up to some adult stuff. After a busy day of sightseeing, there's nothing better than falling asleep into one of two queen beds. Perhaps the kids will be fighting mum and dad to get the best of the two rooms though! As well as the cool gaming stuff, you get air conditioning and 3 bathrooms too. You're guaranteed creature comforts!
With an awesome view from the balcony, this Manila apartment is one of the best places to stay with your mates. Should you want to cook a big meal together, you can use the kitchen, which is equipped with a fridge, microwave, and rice cooker. Then, eat in front of a movie on the flat-screen TV.  If you don't fancy eating in, the apartment has direct access to the Mall of Asia. There are lots of restaurants and cool things to do as a group down there!
This Airbnb is located in the best area, with shopping malls, the biggest casino in Manila and lots of other hot spots. Close to the sea, you can enjoy an early morning walk around the block and watch the stunning sunrise. The host is known to be over the top welcoming, very attentive and helpful. All of the previous guests loved their stay and rated the home with only the best reviews. Check it out yourself!
Pasay is one of the coolest neighborhoods in the city, so it's only natural that you'll want to be right in the center of all that action. We have good news in that case! This really is the best Airbnb in Manila's Pasay district – with direct access to the Mall of Asia. Located in one of the towers of this entertainment complex, you'll have a casino and numerous shops at your leisure nearby. Either 2 adults can stay here, or 1 adult with 2 kids!
Liked the look of the best Airbnb in Manila's Pasay district but perhaps it was too small? Let us present you with this alternative. For groups of up to 4 people, there's nowhere better in the city's coolest neighborhood. It's super clean, and there's everything you could want to make your stay homely and comfortable. Wifi, a television, and toiletries are all provided for your leisure.
This Airbnb is one of our favorites when it comes to getting some real value for your money. The apartment located on the 30th floor and offers a nice view of the surrounding area from your bedroom. With a TV, a comfy bed, a kitchen and lots of other amenities, you'll find everything you might need during your stay. The building also has a gym, a spa and a pool which are free to use – perfect for those days where you just want to stay at home.
Another of the best areas in Manila is Makati – it's certainly where you'll find a lot of nightlife and great places to explore the Philippines cuisine! Plenty of the best Airbnbs in Manila are located in Makati, and we've already included a few. We couldn't miss this one-off though! It's a great option if you're traveling and you don't necessarily have to watch your budget a lot. The intrior design screams luxury, however, some might find it a bit tacky. Nevertheless, this Airbnb offers an incredible value with its top location, great amenities and top service for a very reasonable price.
Don't Forget Your Manila Travel Insurance
World Nomads' mission is to support and encourage travellers to explore their boundaries. They offer simple & flexible travel insurance, and safety advice to help you travel confidently.
They've been doing it since 2002 – protecting, connecting, and inspiring independent travellers just like you.
Get a quote below or read our in-depth review!
So, that concludes our list of the best Airbnbs in Manila. We hope that you've found something suitable for your budget, travel style, and something big enough for your group!
As you can see from the list above, there's a huge variation. Whether you want a pad to crash at after a night out partying in Makati, a stay with a friendly, localhost, or a luxurious offering with views of the city skyline, it's all there somewhere in this Filipino megacity!
And don't forget our best Airbnb in Manila – at least according to value – the friendly sunlit studio in Makati. If we've given you too much choice on our list, go for the easy option and plump for that.
If you want to stay up-to-date and know what's happening, check out the Manila news! All that's left for us to do now, is to wish you an incredible holiday in Manila and the Philippines!
---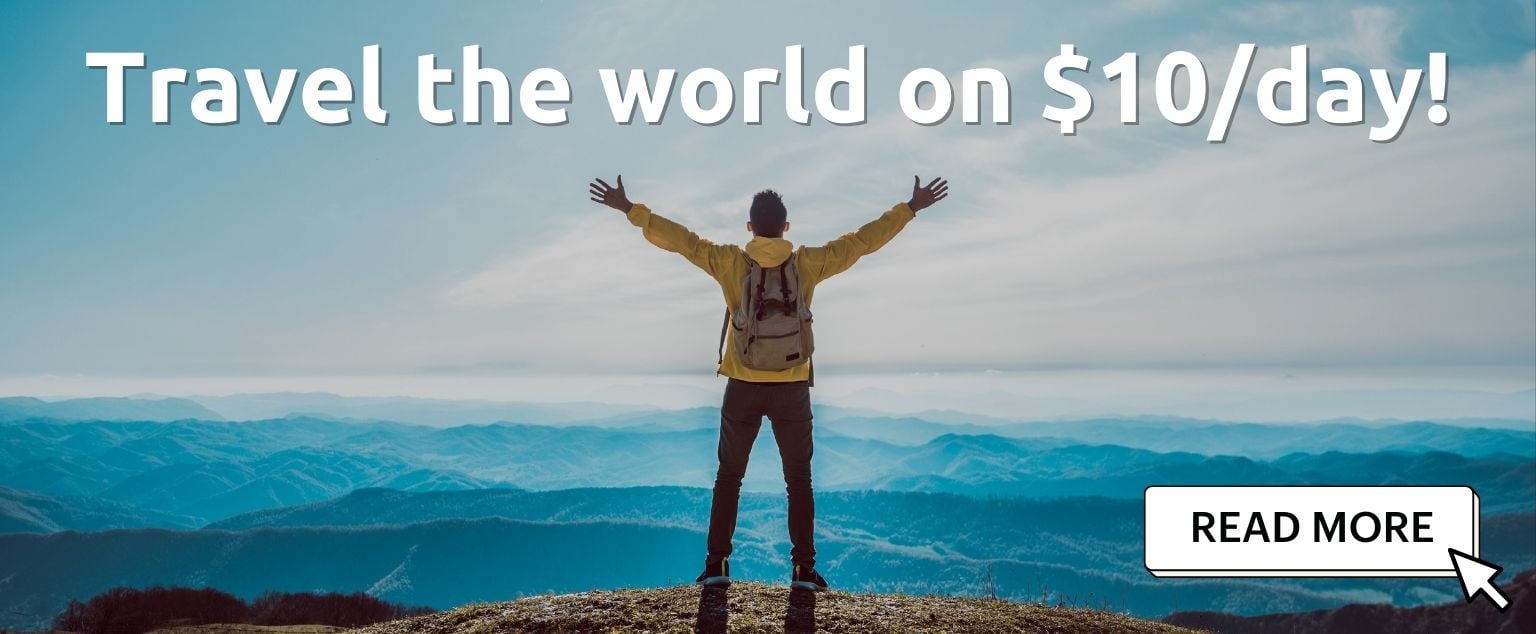 And for transparency's sake, please know that some of the links in our content are affiliate links. That means that if you book your accommodation, buy your gear, or sort your insurance through our link, we earn a small commission (at no extra cost to you). That said, we only link to the gear we trust and never recommend services we don't believe are up to scratch. Again, thank you!