If you're planning a trip to Spain, Barcelona should definitely be at the top of your visit list. From its Gothic architecture to its bustling streets, Barcelona is a city that is full of life and positively bursting with energy.
This lively and dynamic city has plenty to offer with its stunning architecture, rich history, vibrant culture, and cuisine. And it's also inspired countless writers and artists throughout the years.
There's really nothing quite like exploring its streets, but to truly appreciate all it has to offer, you can't go wrong with reading some books about the city before your visit. However, there's no shortage of incredible options to choose from, which can make finding the ideal read for your interests slightly challenging.
In this article we'll explore the best books about Barcelona, across genres and history, to help you find the right read and get the most out of your visit.
Non-fiction books about Barcelona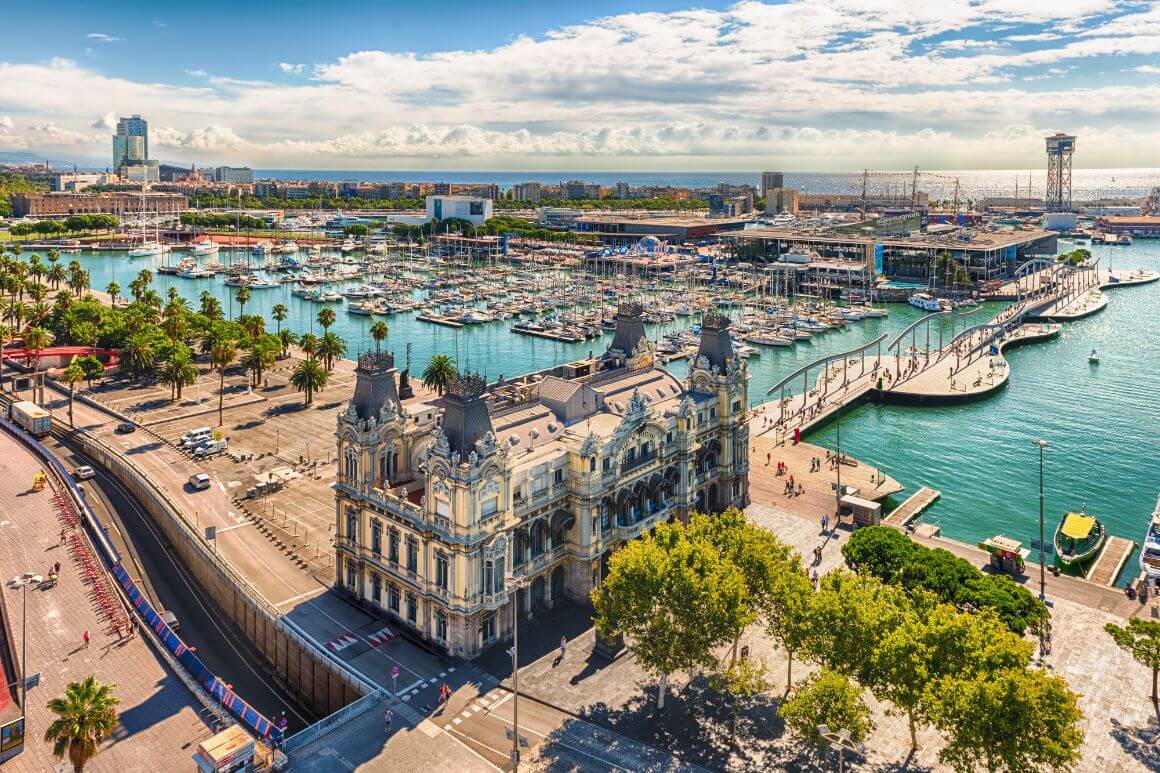 This non-fiction book chronicles Orwell's experiences fighting as a member of the Workers' Party of Marxist Unification (POUM) during the Spanish Civil War in Barcelona.
Orwell provides a riveting, first-hand account of the war and its impact, describing the street battles, political rallies, and revolutionary fervor that characterized Barcelona at the time. Additionally, he chronicles the internal conflicts within the anti-fascist movement, including the suppression of POUM by the Communist Party of Spain.
Overall, it offers truly invaluable insights into the complex political dynamics of the Spanish Civil War and the role played by Barcelona in the conflict. It's also relevant to contemporary Barcelona, where the memory of the war continues to shape the city, making it essential reading for those interested in its social history.
This critically acclaimed non-fiction book provides an in-depth look at the history and culture of Barcelona, from its Roman origins to its modern-day architecture and art. The book paints a vivid picture of the city's boisterous atmosphere, covering everything from the city's Gothic quarter to its famous Gaudí landmarks.
Hughes examines the complexities of Barcelona, highlighting the importance of Catalan identity and art while delving into the city's tumultuous political history. In the process, he sheds light on the resilience and determination of the people of Barcelona during wartime to offer an enthralling window into this iconic city's complex cultural identity.
3. Barcelona: A Cultural and Literary History by Andrew Edwards
Another riveting recommendation on our history of Barcelona books, this non-fiction read offers a wide-ranging look at the city's literary history. Edwards offers a delightful exploration of familiar favorites like George Orwell and Federico García Lorca as well as its modern-day literary scene.
The book also delves deep into the city's evolution, examining everything from its Roman foundations to its present-day cultural status as a hub of creativity and innovation. Not to mention, the roots of Barcelona's unique character and its continuing relevance in modern society.
If you ask us, it's the ideal resource for visitors to the city, and students of literature or art, since it offers a deeper appreciation of the magical metropolis' many charms and attractions.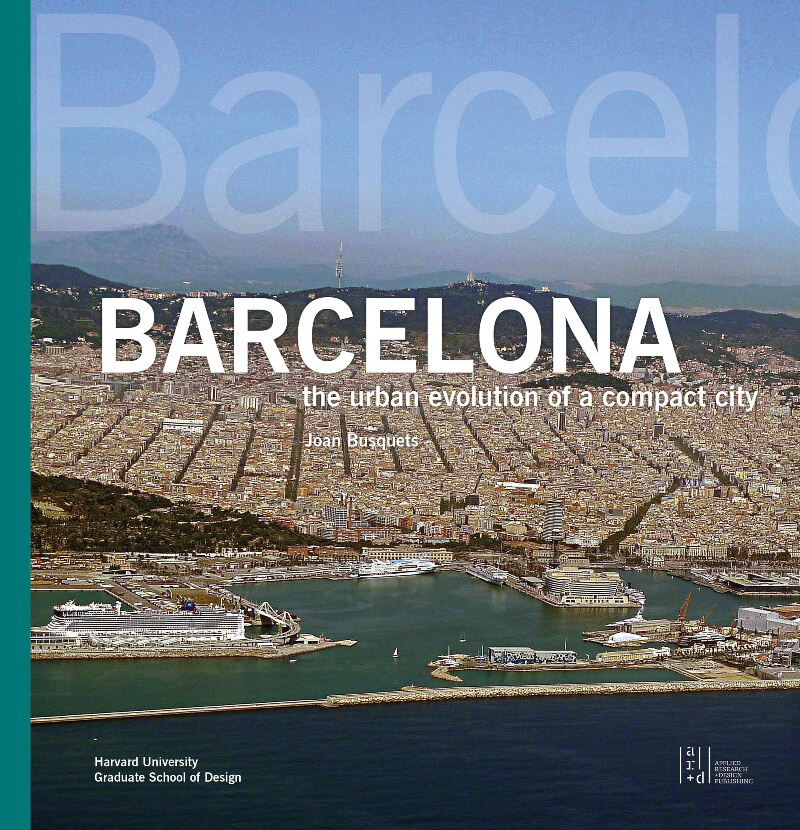 Barcelona: The Urban Evolution of a Compact City was written by renowned urban planner and architect, Joan Busquets, and examines the history of the city's urban development. The book offers a layered analysis of the city's planning and design strategies, as well as their challenges and social and environmental impacts.
Additionally, Busquets explores how the city has embraced innovative design and sustainability practices in recent years to become a global model for urban development. It also emphasizes the role of community engagement and collaboration in urban planning, which relates to Barcelona's recent efforts to involve citizens in the decision-making process.
Ultimately, it's an absolutely unmissable addition for Barcelona visitors, as well as practitioners or those with an interest in the field of urban planning, design, or sustainable development. Pick up a copy and thank us later.
Month to month payments, no lock-in contracts, and no itineraries required: that's the exact kind of insurance digital nomads and long-term traveller types need. Cover yo' pretty little self while you live the DREAM!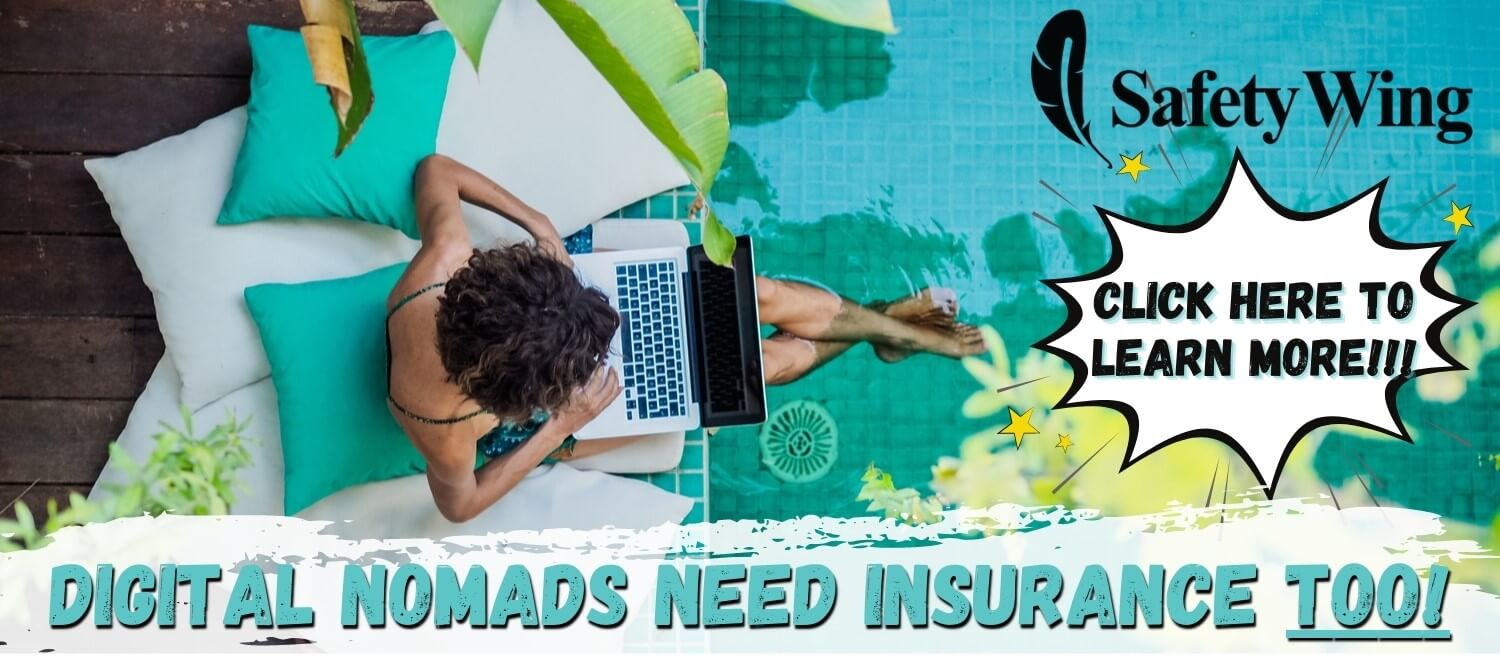 SafetyWing is cheap, easy, and admin-free: just sign up lickety-split so you can get back to work! Click the button below to learn more about SafetyWing's setup or read our insider review for the full tasty scoop.
5. Barcelona: A Love Untold by Sylvia L. Mayuga
Barcelona: A Love Untold by Sylvia L. Mayuga is a beautiful and insightful work that explores the rich history, culture, and art of this vibrant city. The book is a collection of essays, anecdotes, and personal reflections by a Filipino writer who fell in love with Barcelona during a visit and decided to make it her home.
Mayuga's deep love for the city shines through her writing while she shares a unique perspective on this stunning metropolis. The book covers various topics including the city's people, architecture, food, art, and many attractions, to provide a deeper understanding of the city's culture and history.
Everything considered, it's an invaluable resource for tourists as it allows them to appreciate and enjoy their trip on a more profound level.
Barcelona and Modernity is an art book exploring Barcelona's modernist heritage through the works of some of its most famous artists. The book features over 300 illustrations and focuses on the works of the iconic Pablo Picasso, Antoni Gaudi, Joan Miró, and Salvador Dalí, among others.
It provides a fascinating insight into the artistic and cultural movements that shaped Barcelona into the vibrant and creative city it is today. As a bonus, it's a great resource for architecture enthusiasts as well, since it offers a detailed exploration of Modernist architecture in Barcelona.
Truth be told, we consider it to be an undeniably essential guide for anyone who wants to understand the artistic and cultural heritage of Barcelona.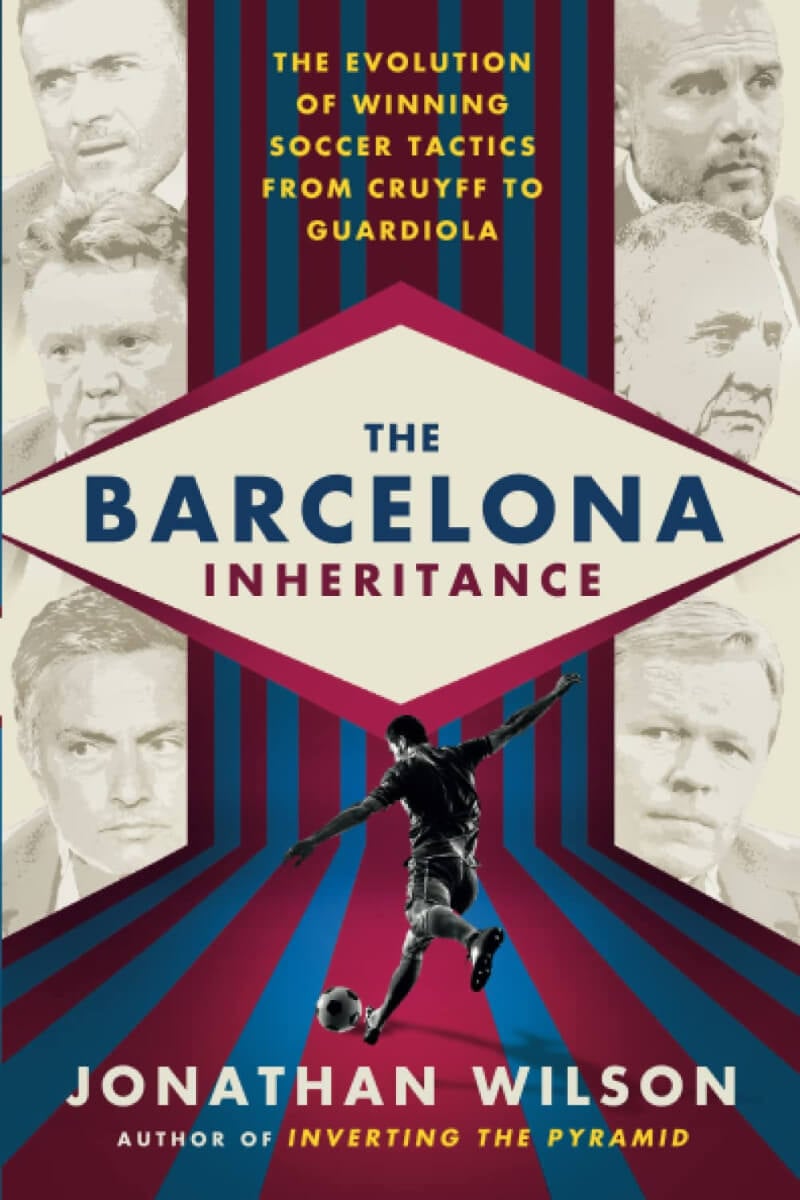 Next up on our list of unforgettable Barcelona books, we have The Barcelona Inheritance, an absolute must-read for any football fan. The book explores the history of FC Barcelona and its impact on the city.
It offers a comprehensive account of the club's evolution, from its founding in 1899 to its modern status as a global phenomenon through a series of interviews and analyses. It also provides insights into the broader cultural context of the city, to provide a better understanding of the city's passion for football and the club's role in shaping Catalan identity.
Needless to say, The Barcelona Inheritance is an insightful and engaging book that will enhance any visitor's experience of this beautiful and dynamic metropolis.
Forget boring accommodation… book yourself an EPIC STAY!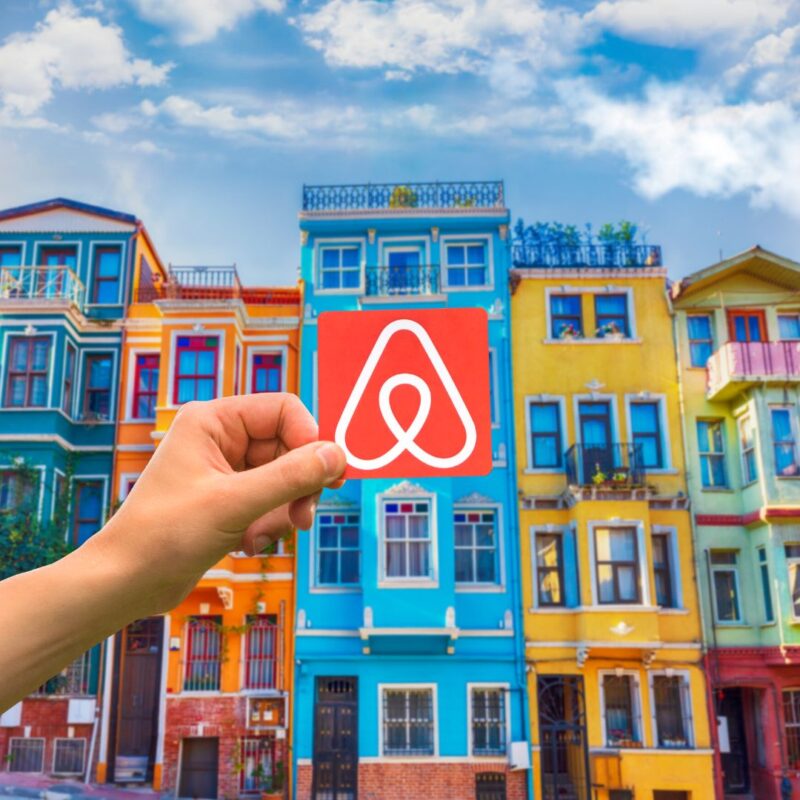 Why stay in a naff hotel when you can stay in a cosy, stylish local house instead? And for half the money too!
Stay somewhere EPIC and save your hard-earned dollars — from houses to barns to castles and caves, there is an Airbnb for every occasion!
Book an EPIC Stay
Fiction books about Barcelona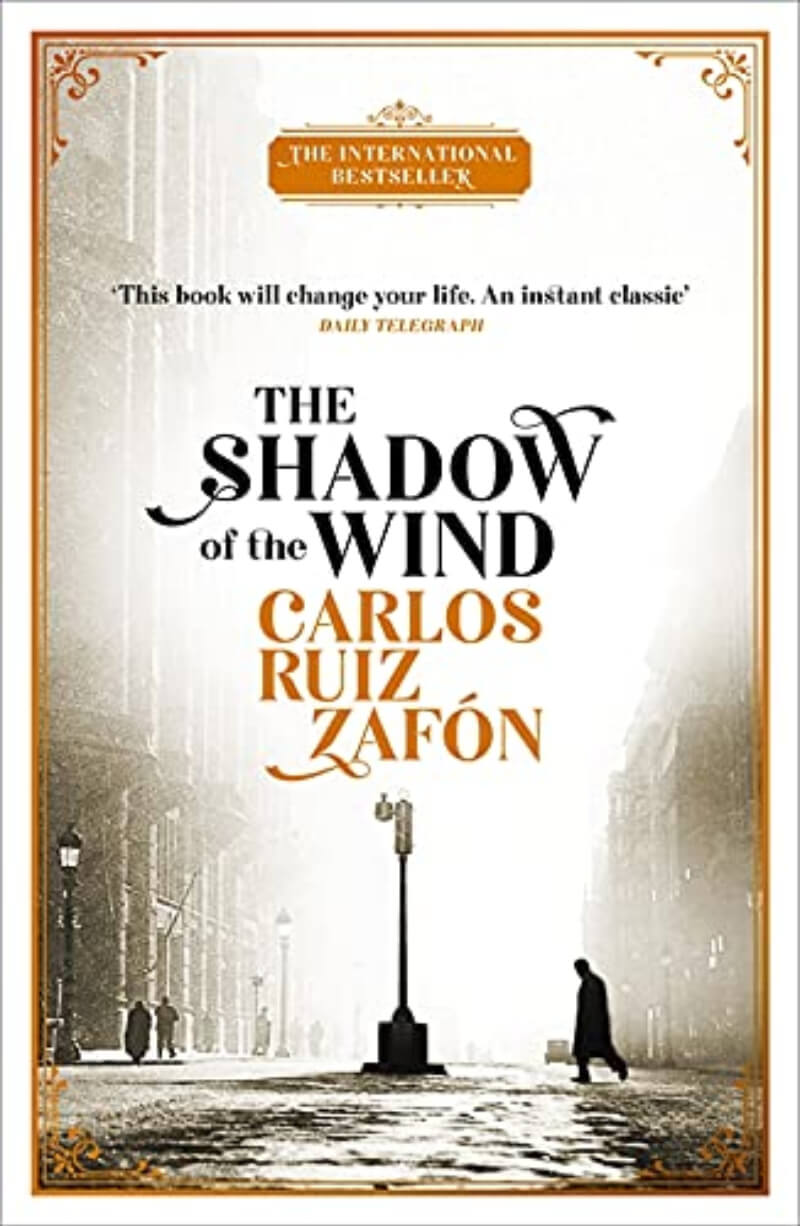 Carlos Ruiz Zafón's "The Shadow of the Wind" is a gothic thriller set in Barcelona during the 1940s in the aftermath of the Spanish Civil War. It centers around a young boy named Daniel who discovers a book by an obscure author named Julián Carax and becomes obsessed with unraveling the mystery of his life.
The absorbing novel takes readers on a journey through the city's winding streets and the rich descriptions of its architecture and culture have made it a firm tourist favorite. Unsurprisingly, its become something of a cultural phenomenon in Barcelona, with many visitors taking guided tours of the city based on the locations described in the novel.
All in all, the book is a love letter to Barcelona offering a scintillating glimpse into its rich history and culture, which means it's more than deserving of a place on visitors' reading lists.
Widely considered to be one of the best works of historical fiction about Barcelona, Ildefonso Falcones' iconic The Cathedral of the Sea takes place in 14th-century Spain. The endearing story follows the rise of Arnau, a poverty-stricken peasant who becomes a successful shipbuilder and a prominent member of Barcelona's society.
It's based on the construction of Santa Maria del Mar, a Gothic cathedral in the Ribera district, with the book portraying the conflicts between the nobility and the commoners. The novel also offers a vivid portrayal of the city and its bustling atmosphere during the Middle Ages while highlighting the importance of the sea and religion to Barcelona's history.
In short, it's well worth reading and the ideal travel companion for Barcelona visitors, history buffs, or those interested in the city's rich cultural history.
Carlos Ruiz Zafón's The Angel's Game is a gripping gothic mystery set in 1920s Barcelona. The story follows a struggling writer named David Martin, who becomes entangled in a dangerous game of literary and personal intrigue.
David is hired to write a book by a wealthy publisher and as he delves deeper into the mystery surrounding the book, he discovers a sinister plot that threatens to engulf him.
The plot is set against the backdrop of Barcelona's Gothic architecture, which adds to its eerie atmosphere, while the book brilliantly captures the city's mysterious past.
To top it all off, it highlights the importance of literature and the power of words, while showcasing Barcelona's literary heritage. It's a truly engrossing read that's certain to stay with you long after you've put it down and we can safely say that picking up a copy is a no-brainer if you're a fan of a good mystery novel.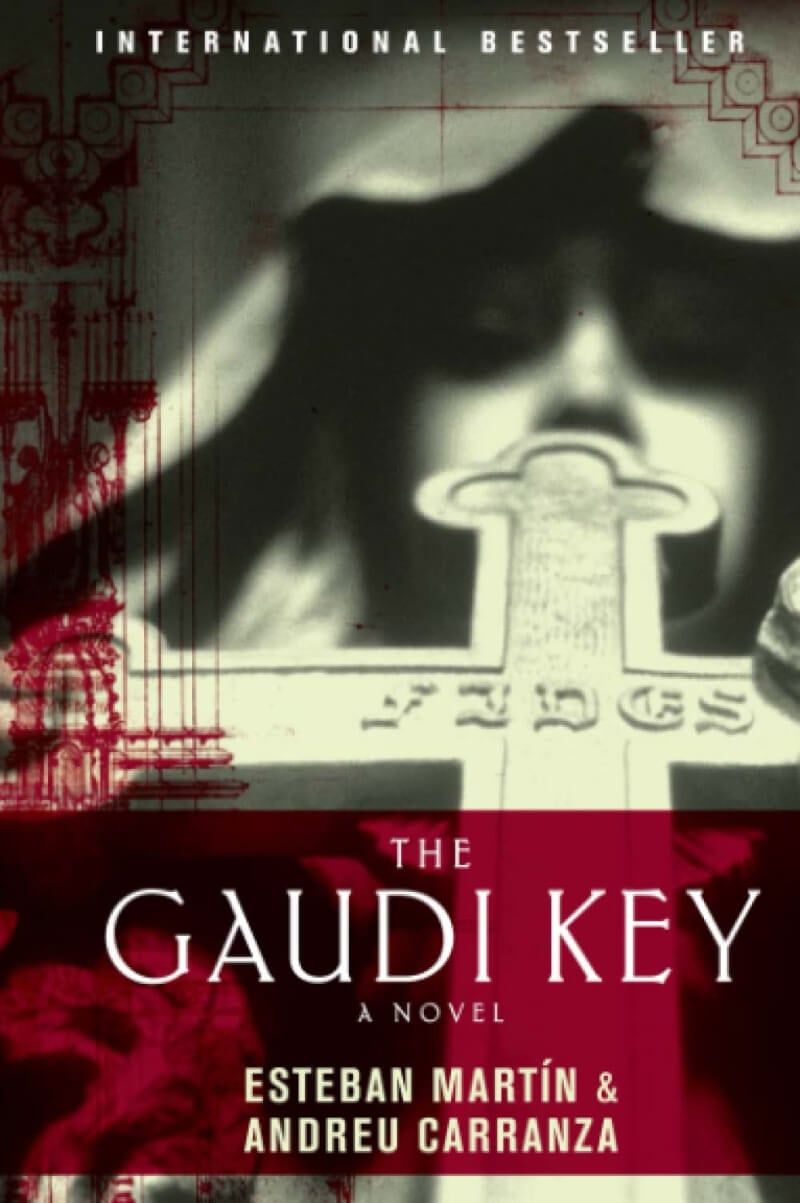 Often cited as one of the best books set in Barcelona, The Gaudi Key by Esteban Martin and Andreu Carranza is a thrilling novel with a unique take on the city's famous architecture and cultural heritage. The book tells the story of a group of characters who are searching for a hidden key that unlocks a secret chamber inside the Sagrada Familia, Antoni Gaudi's most famous work.
It offers an exciting, insider's look at Gaudi's architecture and provides a glimpse into the mysteries and symbolism hidden within the Sagrada Familia. As a bonus, the city's key landmarks and neighborhoods are lyrically described, making it a great way for tourists to retrace their steps through Barcelona's iconic attractions.
Is This the Best Travel Pack EVER???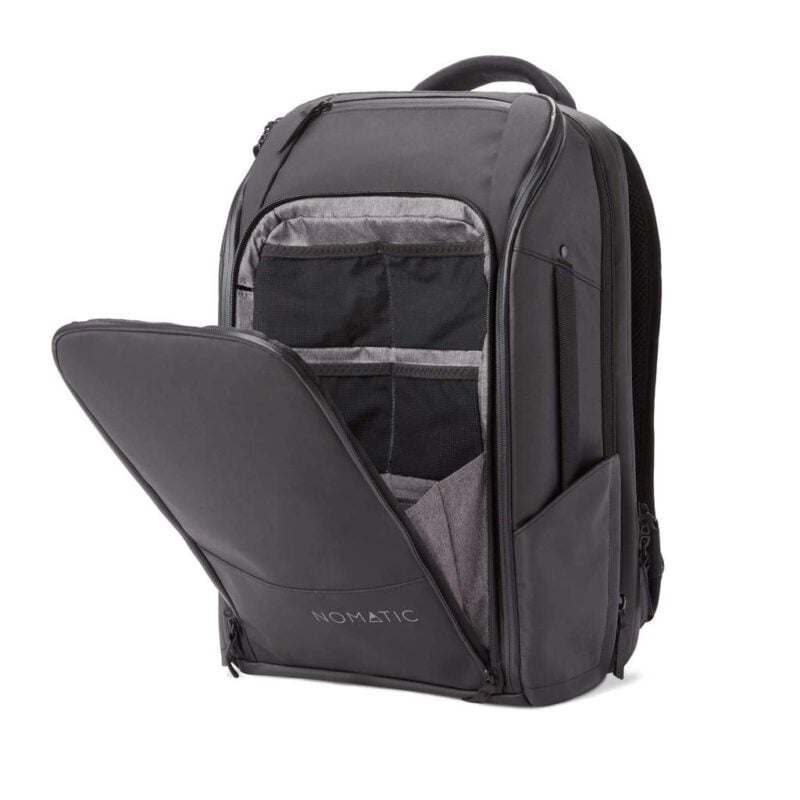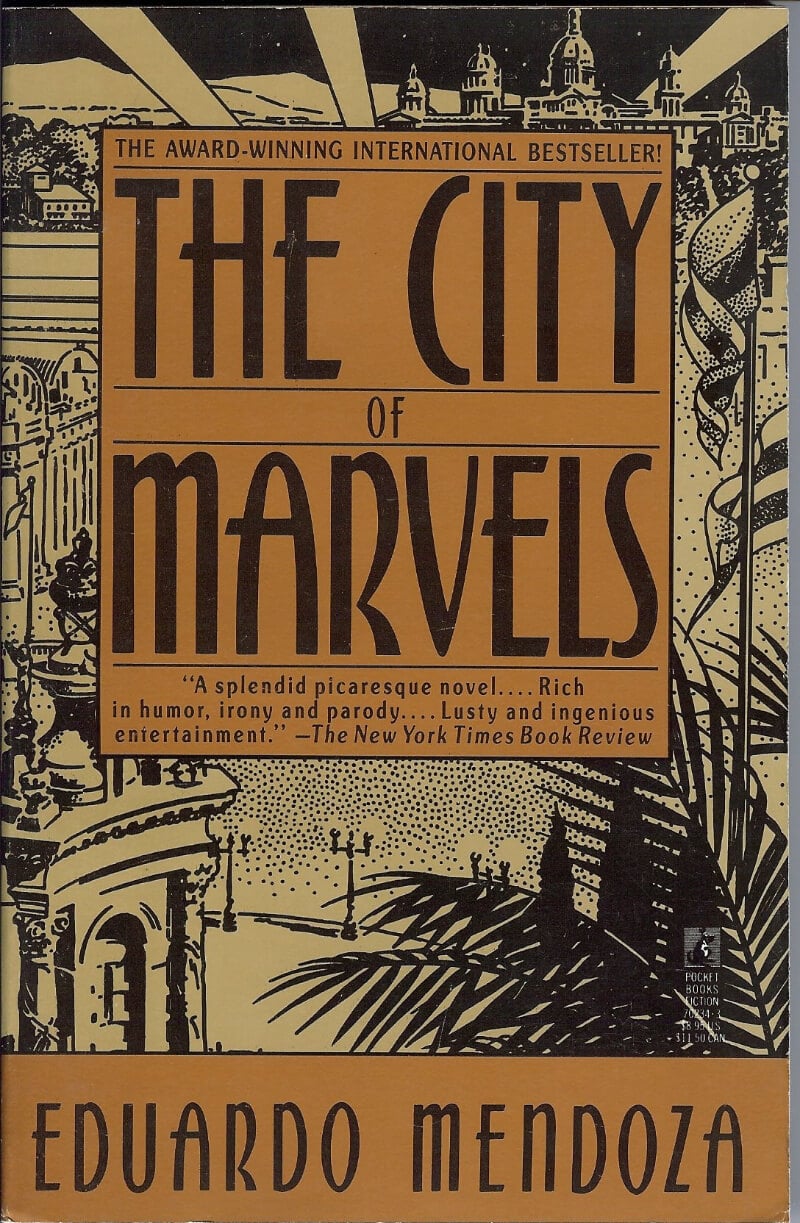 The City of Marvels by Eduardo Mendoza is a historical fiction novel set in Barcelona at the turn of the 20th century. It follows the life of a conniving young man named Onofre Bouvila who arrives in the city with nothing and embarks on a journey of fame and fortune.
The book truly captures the vibrancy of Barcelona during this period and is a great way to learn about its history during a time of radical change and modernization. Naturally, it showcases the beauty and character of Barcelona in all its glory as well while offering a glimpse into the daily life of its inhabitants during this pivotal time.
It's a well-crafted, thoroughly entertaining, and humorous work of historical fiction about Barcelona which offers a fascinating window into its evolution. We would recommend it to anyone who's fond of political novels or interested in Barcelona's fascinating history.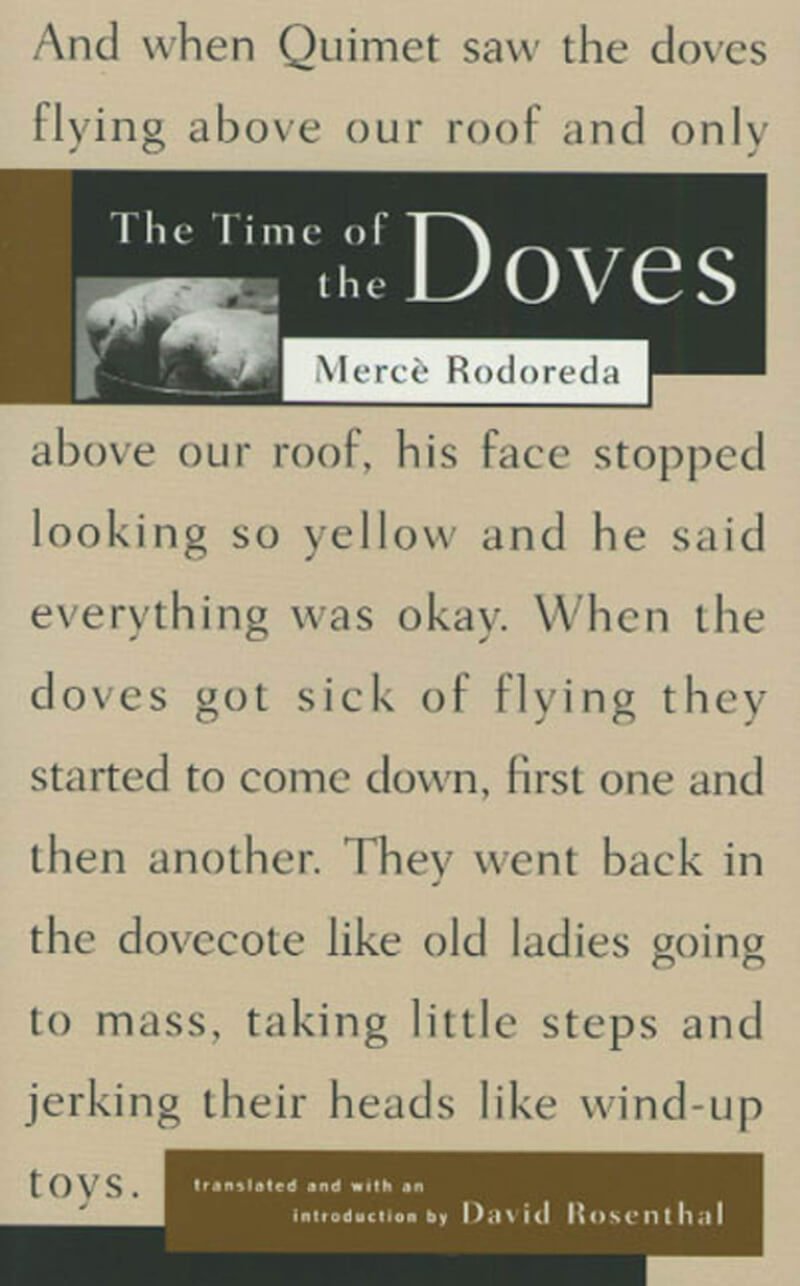 One of the most beloved romance books set in Barcelona, The Time of the Doves is set during the Spanish Civil War. The powerful novel follows the life of a young woman named Natalia, as she navigates life in a city torn apart by political and social unrest.
It's a poignant exploration of love, loss, and resilience, with Rodoreda's descriptions of Barcelona's streets and neighborhoods being, at times, both lyrical and haunting.
The book's grown to be considered a masterpiece of Catalan literature and has been translated into several languages, with the novel's timeless themes resonating to this day.
So, if you're yearning to connect with the city on a deeper level, understand its complex history, or simply looking for an unforgettable love story, this could be just the book for you.
Final Thoughts
We know it can be a little daunting to find the ideal book about Barcelona for your interests with the sheer amount of incredible options available today. Still, we hope today's article has made the decision-making process easier and that you've enjoyed reading it.
After all, with the variety of incredible reads in this article, you're bound to have a few new additions to your reading shortlist. When all is said and done, the choice will boil down to your interests, but if you ask us, you would be hard-pressed to find a better option than Zafon's The Shadow of the Wind.
It's guaranteed to enhance your visit and help you appreciate this charming city's idiosyncrasies in a deeper way. So, what are you waiting for? Don't just take our word for it, have a read and find out for yourself.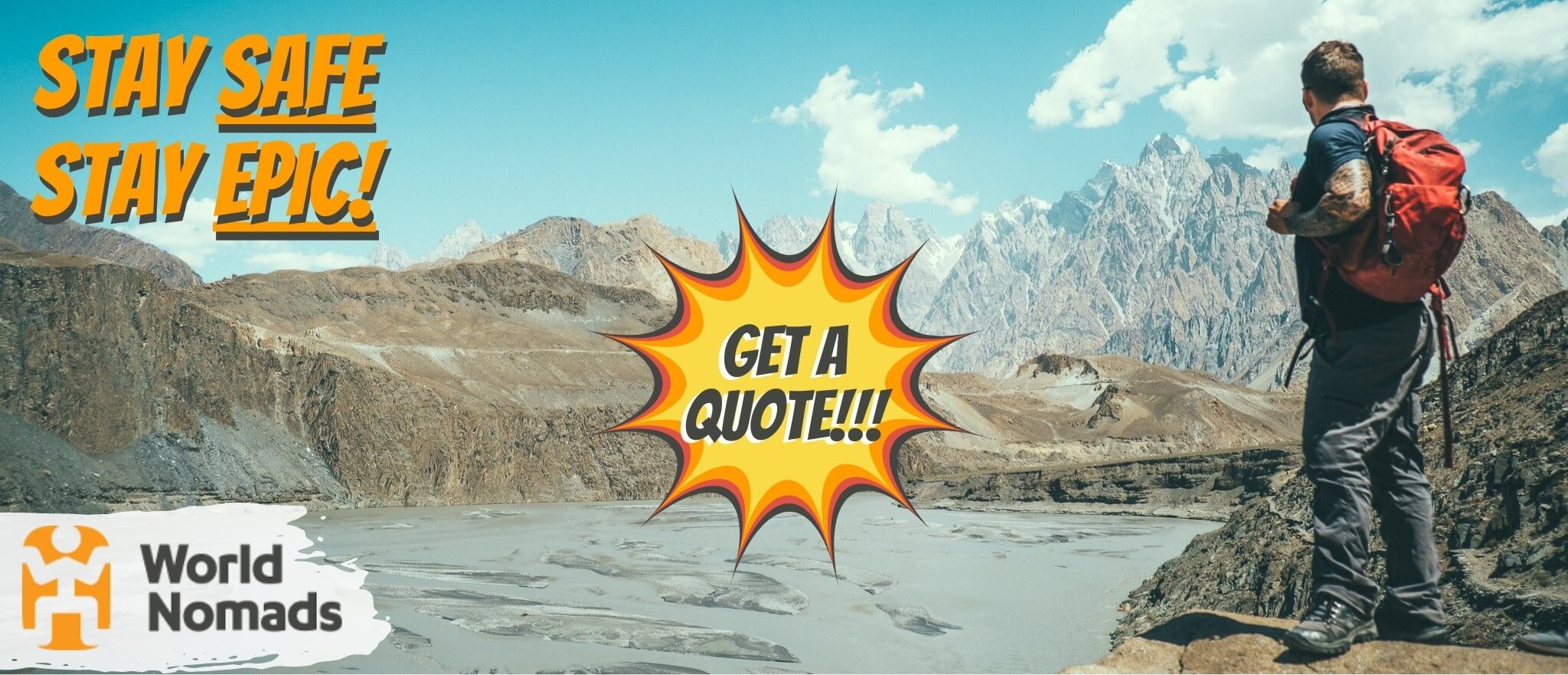 World Nomads' mission is to support and encourage travellers to explore their boundaries. They offer simple & flexible travel insurance, and safety advice to help you travel confidently.
They've been doing it since 2002 – protecting, connecting, and inspiring independent travellers just like you.
Get a quote below or read our in-depth review!
World Nomads provides travel insurance for travelers in over 100 countries. As an affiliate, we receive a fee when you get a quote from World Nomads using this link. We do not represent World Nomads. This is information only and not a recommendation to buy travel insurance.
---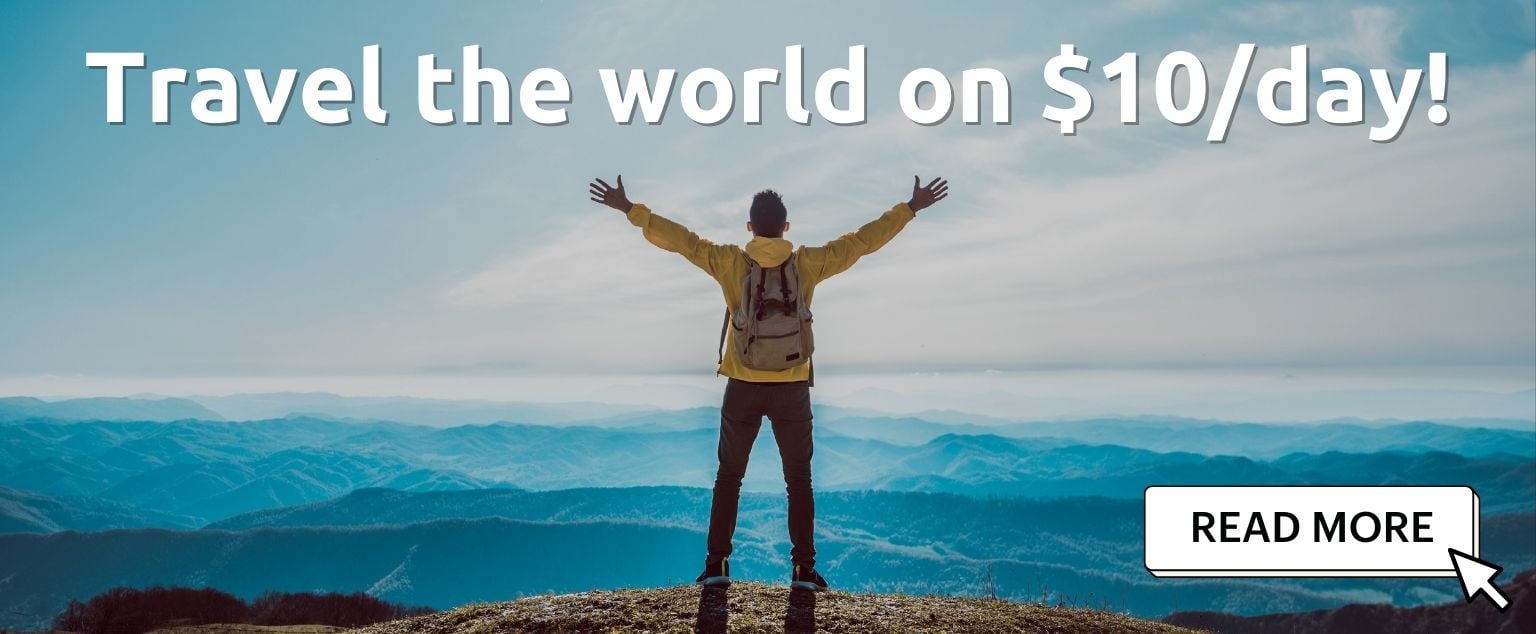 And for transparency's sake, please know that some of the links in our content are affiliate links. That means that if you book your accommodation, buy your gear, or sort your insurance through our link, we earn a small commission (at no extra cost to you). That said, we only link to the gear we trust and never recommend services we don't believe are up to scratch. Again, thank you!