There are certain items everyone knows they will need at some point during their travels; for example, you won't get too far without an international adapter to charge your phone, and a money belt is arguably the most useful accessory you can keep on you. 
But I'm here to tell you about a bunch of travel accessories you never knew you needed – until now. From an app-based global SIM card to the most practical packing devices on the market, we have even seen the most seasoned travelers minds blown when they learned about some of these products.
So, without delay, here is our most up-to-date list of the top eleven travel accessories you might not have known you needed. You have my word for it – once you've tried and tested these products, you won't be able to leave your accommodation without them. 
Travel Gear You Should Never Be Without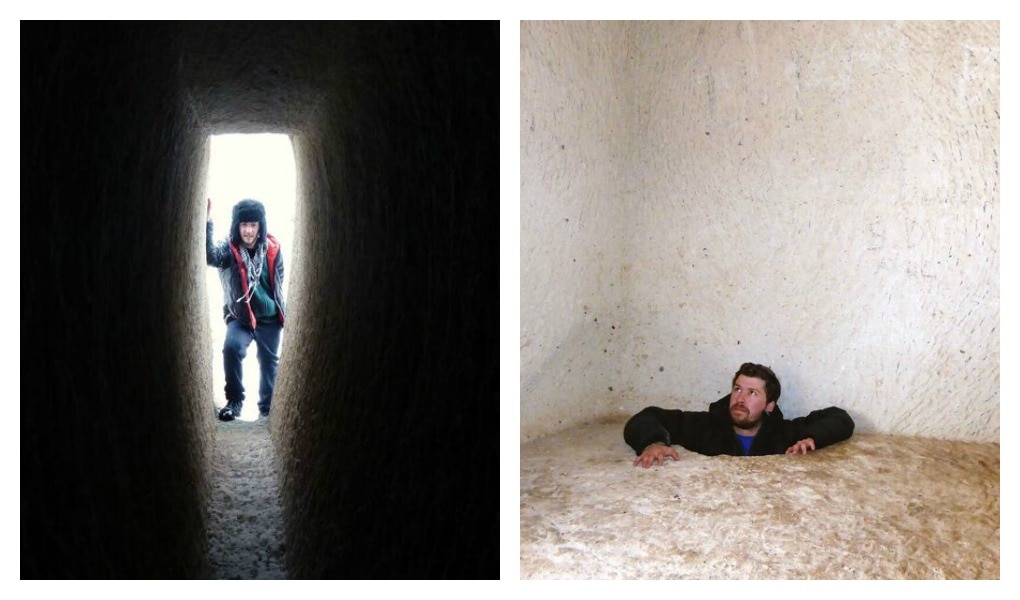 Traveling is one of the best things you can spend your time and money doing, but it can also be a hack at times. To make your travels that much easier, here is a list of some of the best accessories you shouldn't travel without.

Do You Want to Travel FOREVER??
Pop your email in below to get a FREE copy of 'How to Travel the World on $10 a Day!'.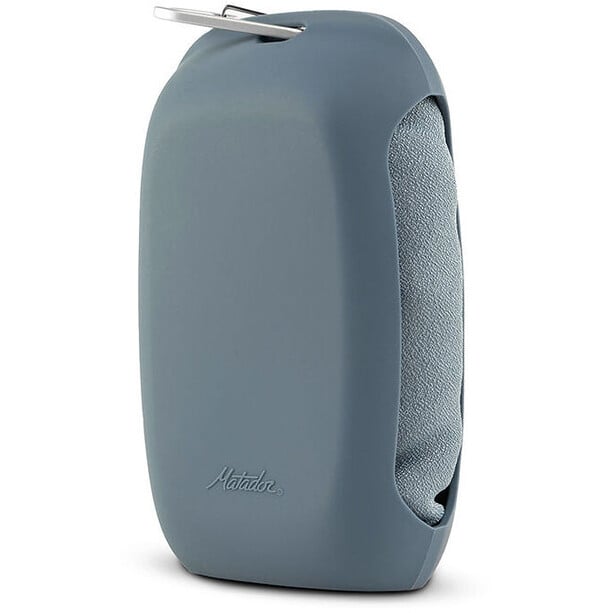 Packed into a compact silicon travel case with a carabiner, the Matador Nanodry Towel is a full-sized, lightweight towel made from a nanofiber material capable of absorbing 2.3 times its own weight in liquid. 
This travel accessory weighs only 5.6 ounces and is super convenient to clip onto your backpack for camping or backpacking trips.
Where We Used It
This compact towel came in handy on a summer trip to Lake Tahoe in California. Our accommodation was super basic and didn't provide us with bath towels. The Matador Nanodry Towel was the perfect size for a shower towel and even had a convenient hook, making it easy to hang up to dry. 
Not only did we use the towel for showering, but because it dried so fast, we could double its use and bring it along on our lake swims and adventures. With just a short time between a swim in the lake and a shower, our towels were pretty much always bone dry.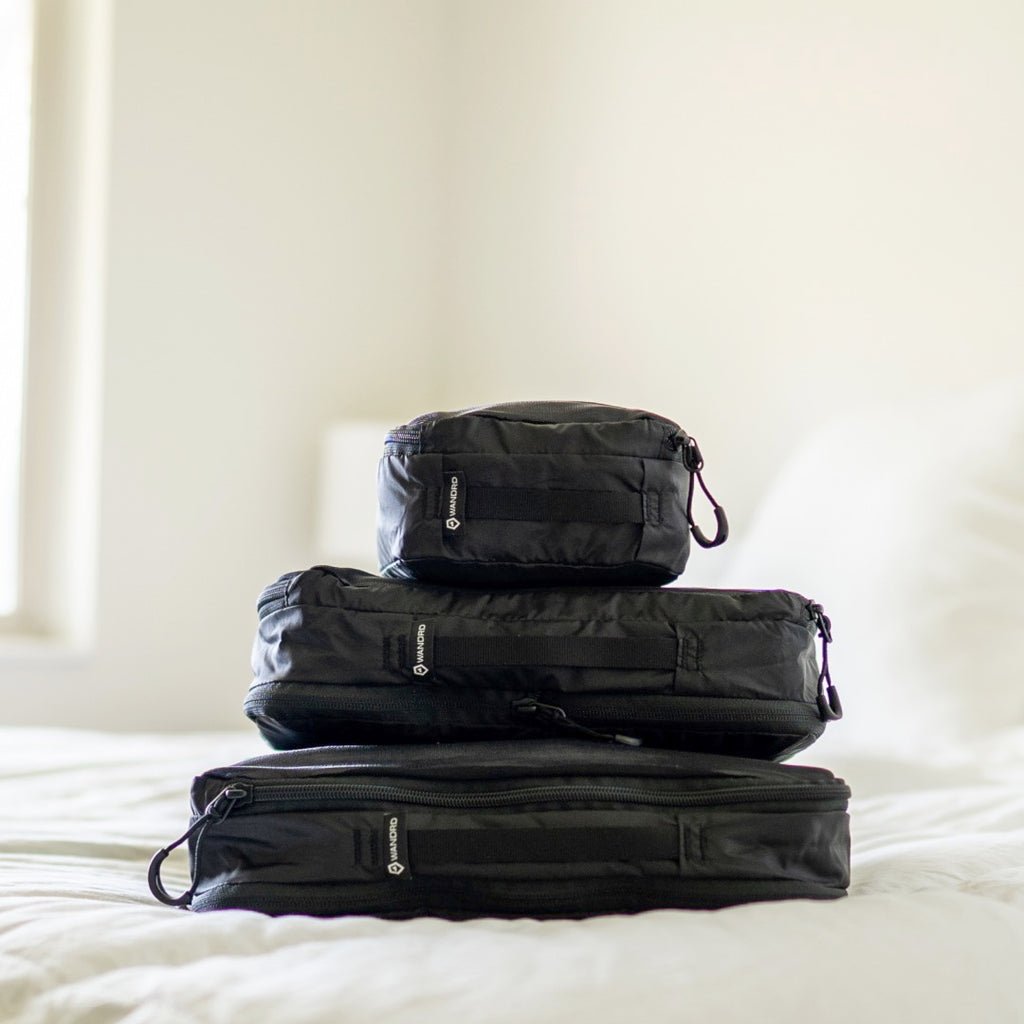 Packing can be a pain, to say the least, especially when you're constantly on the move. These packing cubes by WANDRD are designed to make your packing experience smooth and enjoyable. 
They come in various sizes and have a transparent front panel, so you don't have to guess what's inside each cube. The cubes have an expansion/compression zip that makes it easy to pack more clothing into less space.
They are also designed using top-quality materials with grab handles and an expandable laundry pocket to keep your dirty clothes separate from the clean stuff. Neat, right?
Where We Used It
These well-designed packing cubes were a super valuable travel accessory on a backpacking trip around Europe. Traveling from country to country, we would swap accommodations every couple of nights. 
Packing and unpacking in each location would take us longer than expected. However, these cubes made it super easy to stay organized and on top of our possessions.
We would simply organize our possessions neatly into each cube and take the cubes out of our bags when we needed to retrieve something. This way, we always knew where everything was in our bags, and everything was always neatly packed away in its place. 
I can't imagine how many lost socks and small items these cubes must have saved us throughout the travels.
A backpack is probably the one piece of equipment you know you need when going on a journey. Upgrade your backpack game with this trendy and practical Tropicfeel Shell Backpack. Designed to help you pack up to 20% more in the same compact space, the bag opens into a portable closet with easy-to-access compartments.
The backpack has a 3-in-1 adaptable design that can be used as a 22-liter or a 40-liter bag, depending on what you're using it for. Add a FidLock Toiletry bag, FidLock Pouch, or a Camera Cube as an extra on your purchase to increase the size of your bag.
Where We Used It
When backpacking throughout Southeast Asia, this bag was one of the most useful travel accessories I could have wished for. Without a closet to unpack my belongings into, I could simply open my Tropicfeel Shell Backpack and hang it over the end of my bunk bed.
The inner section of the bag would act as a mobile closet in the room, holding all of my belongings in separate compartments that were easy to access. When on the move, all I would have to do was close the closet cube using the compression straps and place it into the backpack shell to transport it safely.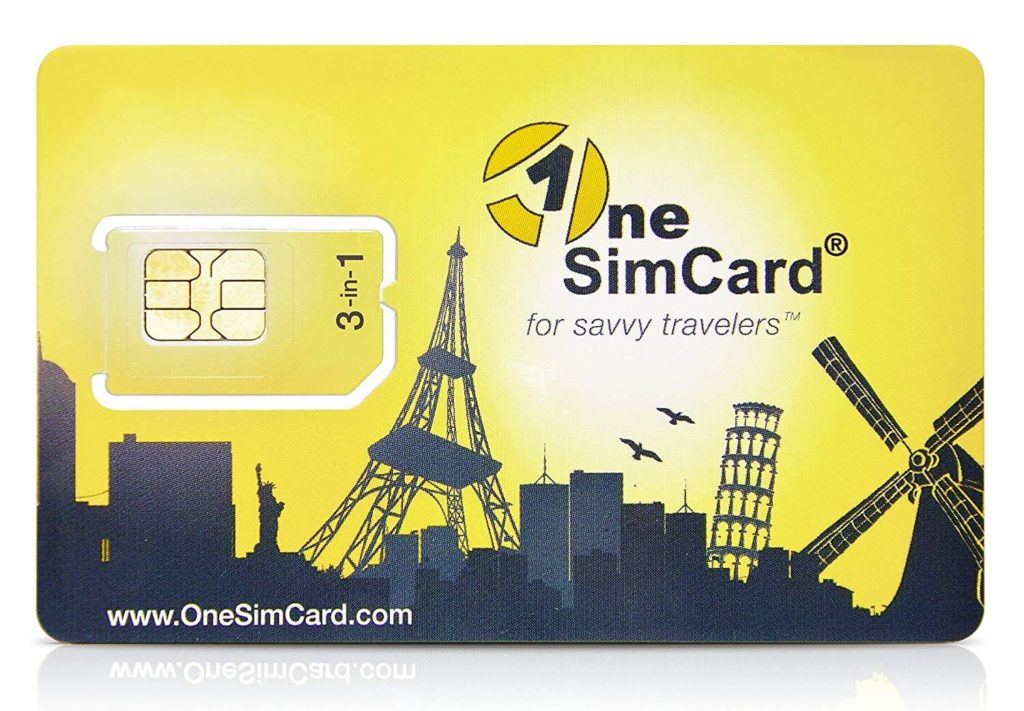 We've all been there; You've arrived in a foreign country after a long-haul flight and have no data or reception to find your way around. Instead of standing in line and purchasing a physical SIM card from an overpriced airport vendor, OneSim has developed the product we have always dreamed of.
The Global eSim is a digital sim card you download using an app on your smartphone. It's a prepaid SIM card that allows you to save 85% on international roaming charges while traveling the world. 
Your SIM will provide you with a European and a US contact number, with the option to add numbers for whatever countries you travel to. It's super easy to install and can be organized directly on your phone.
Where We Used It
As a seasoned traveler, you'll know that SIM cards can get expensive, FAST. Mainly because you need a different one when you move from one country or continent to another, which in our case, happens pretty often. But this is one of the best sim cards we've seen, providing great coverage while sticking to a budget.
The Global eSim came in handy when I was traveling around Europe. Without having to change carriers when I traveled across EU borders, this digital travel accessory connected me to 5G data and local carriers wherever I went at an unbeatable low price. So really, it's no surprise they've won 'World's Best Travel SIM Provider' three years in a row.
Before this incredible invention, I would carry a pocketbook of physical SIM cards, each with their country, number, PUK, and PINs written on a piece of paper. This seems so backward now that I've downloaded an eSIM.
Initially invented for marginalized communities without access to clean drinking water, the LifeStraw Peak Water Filter has become a travel accessory you won't want to leave the house without.
A tiny microfilter in the device physically removes 99.99% of all bacteria, salmonella, parasites, E-coli and Cholera, microplastics, and other things you would rather not ingest.
It weighs in at a mere 2.3 ounces, takes up a tiny amount of space, and is the perfect addition to any off-the-beaten-track adventure. With an unlimited shelf-life, the straw can be used as a backup filter for emergencies without worrying about how long it has been sitting in your bag.
Attach it to your water bottle or a standard gravity hose. Built with quality materials, it is designed to reduce the chance of leaks and clogged sand or silt. LifeStraw is also B Corp Certified, meaning you can rest easy knowing this piece of gear loves the Earth as much as you do.
Where We Used It
On an adventure through the Amazon Jungle, the LifeStraw came in handy whenever I needed a sip of water from an unknown water source. 
It offered peace of mind that I wouldn't get violently ill in an unfamiliar and remote place, which was invaluable at the time.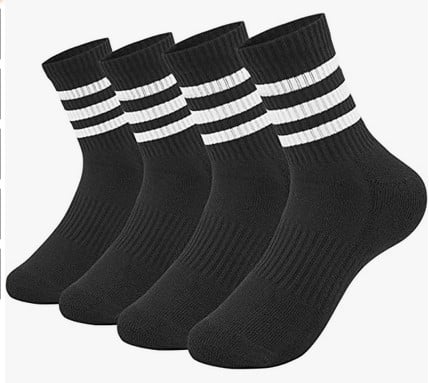 When you spend all day on your feet, sweaty feet are usually something you just can't avoid. Well, not anymore. Brands like Under Armour, Dickies, Bulinlulu, and Jiumuwang have developed a nifty travel accessory designed to limit sweat and foot odor.
How you ask? Well, with a ground-breaking combination of fabrics infused with three metals – silver, copper, and zinc, wearing these socks can kill the bacteria in your sweat that is known to cause smelly feet.
Where We Used It
Nothing is worse (and more embarrassing) than taking your socks and shoes off at the end of the day and letting off a foul smell you can't hide. 
Whether exploring new cities on foot or adventuring incredible hiking trails in the summer heat, these socks were a lifesaver for every step of our travels.
The best present of all… is CONVENIENCE!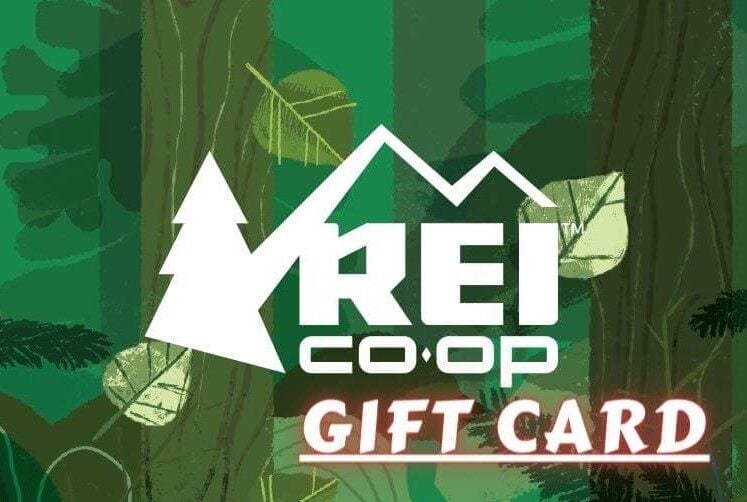 Now, you could spend a fat chunk of $$$ on the WRONG present for someone. Wrong size hiking boots, wrong fit backpack, wrong shape sleeping bag… As any adventurer will tell you, gear is a personal choice.
So give the adventurer in your life the gift of convenience: buy them an REI Co-op gift card! REI is The Broke Backpacker's retailer of choice for ALL things outdoors, and an REI gift card is the perfect present you can buy from them. And then you won't have to keep the receipt. 😉
Buy on REI!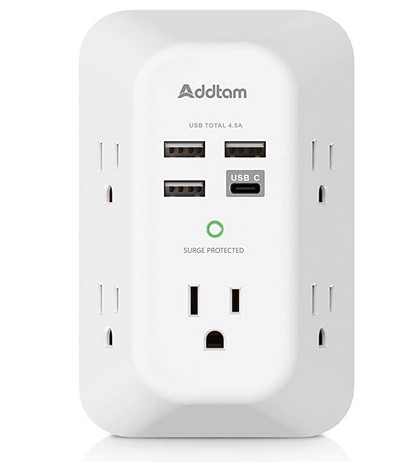 This USD wall surge protector has five outlets with four USB charging ports (two USB A and two USB C).
The three-sided device features a seven-point safety system that protects your devices from power surges and load-shedding while plugged into the wall. These include short-circuit protection, over-temperature control, over-current protection, and fire resistance. 
In countries that use a different voltage to what you are used to, this Surge Protector also includes an over-voltage protection feature.
Where We Used It
This surge protector was one of the best investments I made for a trip to South Africa. The country has been experiencing regular blackouts over the past few years with power tripping and turning off, sometimes for a few hours each day. 
While there is an app to track the load-shedding schedule, trying to remember when to plug in and unplug your devices became stressful. This surge protector travel accessory ensured that my laptop, camera, and phone were protected even when the power would trip on and off.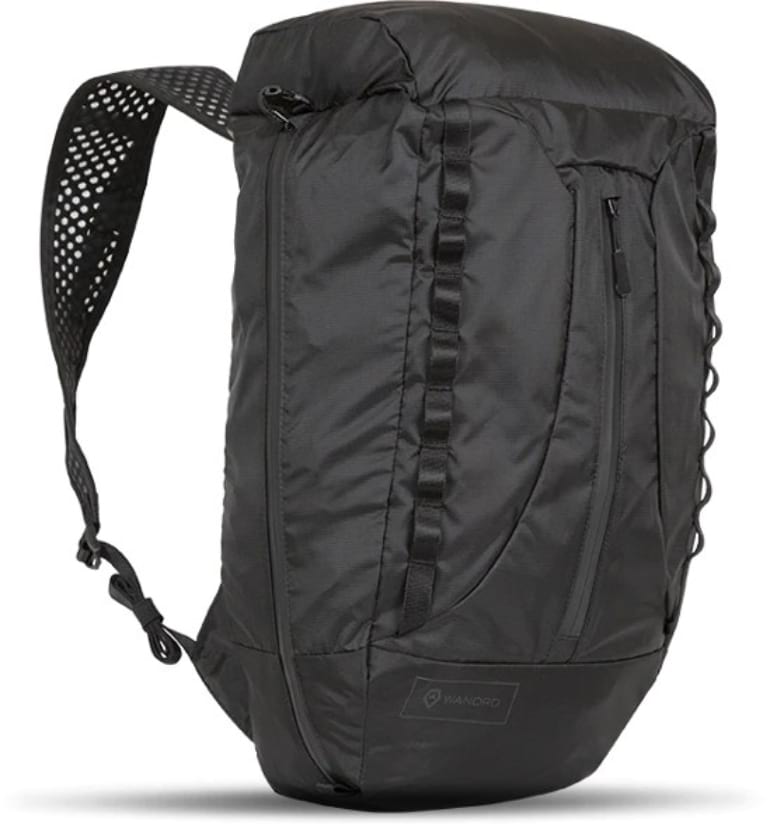 When you're setting off for a day of adventures, the single most important piece of equipment you'll take with you is a day pack. The Veer Packable Bag is one of the best on the market. It is made using durable and weather-resistant materials and features convenient additions, including an expandable water bottle pocket.
The daypack is designed for day-trippers after a compact, lightweight, and comfortable bag that can pack down into a small size to fit into your luggage.
To make things just a bit more comfortable, the bag has an inflatable back panel that is great for all-day comfort. It also features additional highlights like a theft deterrent buckle, quick draw side access, weather-resistant zips, a key clip, and organization pockets to keep your possessions in order.
Where We Used It
Wherever we travel, we take day trips to explore more of the surrounding area. This bag is useful for day trips and simply days when you plan to be out and about all day. 
With space for my camera, water bottle, additional clothing, and snacks, this day pack was the perfect companion to take with me on adventurous day trips around the West Coast of America. 
This travel accessory is super comfortable to carry and makes it easy to keep tabs on your possessions. Much better than lugging around the usual disorganized tote bag I'm known for having!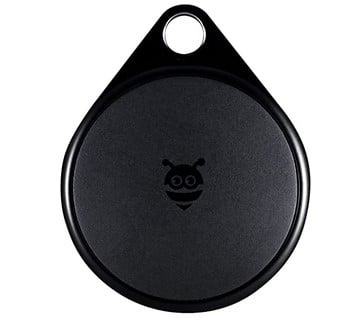 It's no secret – traveling has been a bit of a disaster since the world reopened its borders. More and more people are booking flights, and there just aren't enough luggage handlers working at the world's largest international airports. 
The result – HUNDREDS of lost bags left in piles at airports.
This Pebblebee Clip is a super affordable and convenient luggage tracker that keeps tabs on your bags using GPS. It's compatible with Google Assistant and Amazon Alexa and has a 500ft Bluetooth distance. 
Next time your bag is lost, don't wait for the airline to send you an update, and simply check where your belongings are for yourself. 
Where We Used It
During a recent Euro trip this summer, the most stressful part of our journey was the travel days. Why? Well, we were almost certain that our bags would be misplaced at some point. 
When they went missing in an abyss of suitcases at Copenhagen airport, we could track the exact location of our bags using the GPS Tracker. 
Once we could see that our cases had arrived in the city (a few days after the flight they were meant to be on), we went to the airport and were able to pinpoint our cases out of an ocean of similar-looking suitcases in the baggage hall – Easy peasy!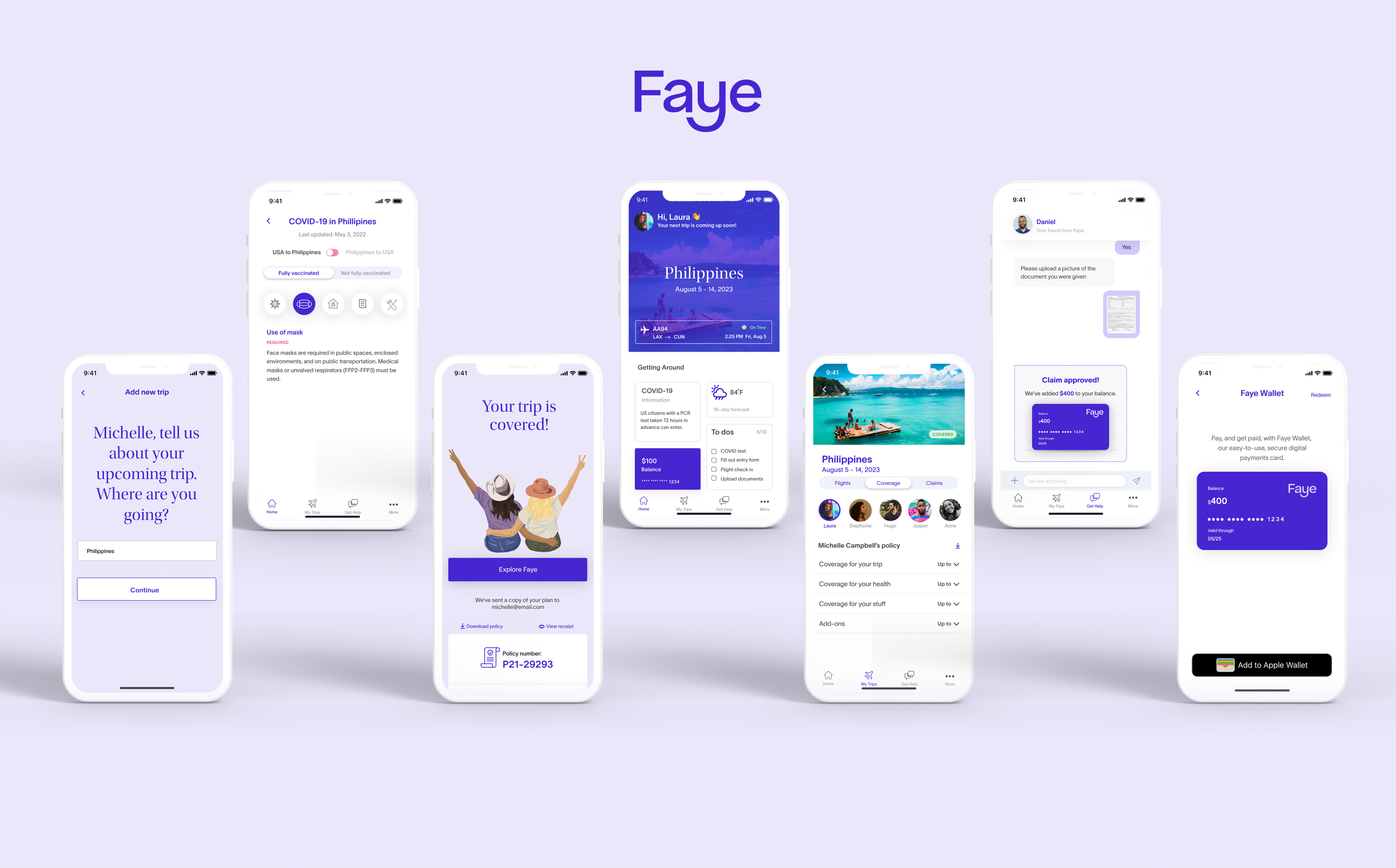 Take it from a seasoned traveler; insurance is an absolute MUST. Even if you aren't planning any adrenaline-intensive activities, you never know what might go wrong or get lost during your trip.
Faye has put together a simple-to-use 'whole trip travel insurance' with real-time travel care. All you need to do to get this virtual travel accessory is to download the app, enter your trip details, and add funds to your Faye Wallet. 
Pretty much everything is covered on the app, including trip cancelation or interruption, COVID-19, baggage loss or delay, missed connections, medical evacuation, 24/7 assistance, emergency medical expenses, and more. 
The product pricing depends on where you travel and how long you will be in the country, and you can get a custom quote in a few minutes online.
Where We Used It
The only thing worse than getting sick on holiday is paying an arm and a leg to get the proper medical care. 
When traveling across South America, I was struck with COVID-19 just before a planned travel day. Luckily, my Faye insurance plan covered my accommodation costs during a short quarantine period, as well as my flights that needed to be changed. 
Without this insurance, I can't imagine the expenses I would have incurred.
Designed for the ultimate adventurer, Aquanautia's new Ultimate Adventure Shorts will be the best addition to your summer wardrobe. Sold in a range of colors and unique patterns, the shorts are designed to keep all your possessions safe while keeping you cool and comfortable all day long.
This travel accessory apparel features a waterproof pocket (The Magic Pocket) to store things like your phone or wallet. 
Designed for ultimate comfort, they feature an adjustable waistband and water-repellant fabric, as well as a four-way stretch. Crafted with  FastDRY fabric, you'll be dry as a bone in just ten minutes after a swim.
Where We Used It
These shorts were my best friend on a recent trip to Thailand. My days were spent between the beach, the water, and the boats, where there was always a slight fear that my phone would either get wet or stolen.
We've all heard stories of money and phones being stolen off a beach while you enjoy a leisurely swim. Well, not anymore.
With these incredible shorts, I could take my phone with me for a swim and forget about it when onboard a local boat knowing it would always remain dry and in my possession.

Unlock the The Broke Backpacker's GREATEST Travel Secrets!
You pop your email here, and we promise to send you only travel content that's actually relevant — sounds like a pretty good deal to us!
Final Thoughts On The Essential Travel Accessories
Traveling is one of the most rewarding activities you can spend your time doing. However, there are times when exploring the world can get complicated, dangerous, and exhausting. 
To make your journey a whole lot easier, this list covered some of the most useful travel accessories and gadgets you never knew you needed. 
Do yourself a favor and invest in some of these products to ensure your adventure runs as smoothly as possible – you won't regret it.
---
Bye for now, but not forever!
If you want MORE top-tier Broke Backpacker content like this, then sign up for our weekly newsletter below to get the latest and greatest!
And for transparency's sake, please know that some of the links in our content are affiliate links. That means that if you book your accommodation, buy your gear, or sort your insurance through our link, we earn a small commission (at no extra cost to you). That said, we only link to the gear we trust and never recommend services we don't believe are up to scratch. Again, thank you!