I'll level with you. During my time working and writing as the resident gear head at the Broke Backpacker I have tried way too many backpacks and after a while, they all just kind of start to blend into one; straps – check, zippers – check, rainfly – check.
But the Tropicfeel Shell is a backpack with a difference; a truly memorable travel bag that really jumps out from the crowd. The Spanish based travel apparel maker Tropicfeel launched this as their flagship product off the back of a fiercely successful Kickstarter and firmly announced themselves as pioneering innovators in the world of luggage.
Excited? Wanna know more? Damn right you are. Well read on my friends and I will tell you all about this extendable, packing friendly and insanely versatile carry-on travel backpack.
Specs
The Shell Backpack by Tropicfeel at glance.
Size (at full capacity) – 20 in x 12 in x 7.5 in (50.8 x 30.5 x 19.1 cm)
Weight (at full capacity) – 3.3 lb (1.5 kg)
Storage (at full capacity) – 40 L
Fasten Type – Zips and clips
Price – $290
The Lowdown on the Shell Backpack
The Shell by Tropicfeel is a little to medium backpack sized with a big concept. Firstly, it is a 3 in 1 extendable backpack that begins life as a 22 liter pack, rolls up to 30 litres and then with the addition of a detachable pouch goes all the way to 40 litres.
As well as being a 3-in-1 backpack which you can adapt to use as day pack, overnight pack and carry-on pack, the Shell also has another awesome feature – a little, mini drop in pull out travel roll up wardrobe!
Yes you heard me right. The Shell by Tropicfeel opens up so you can just insert the packing cube/hanging clothes rack right into it, and then pull it out again once you reach your destination. This makes the Shell into a great pack for those who want to keep all of their clothes neat and ordered when travelling, and don't want to have to constantly pack and unpack everytime they check into a hotel, hostel dorm or squalid hovel. Its also great for minimal packers who like everything to have a place.
In a sentence, this is a new paradigm in travel accessories.
Ladies & Gents, It's Time to Step Your GEAR Game Up. 😉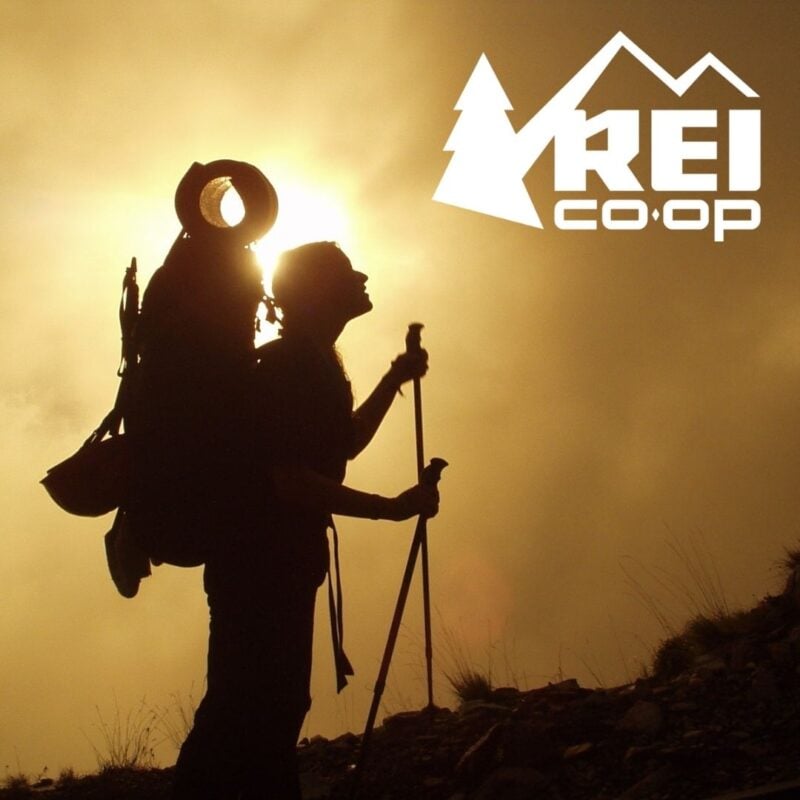 REI is one of America's biggest and most-loved outdoor gear retailers.
Now, for just $30, get a lifetime membership that entitles you to 10% OFF on most items, access to their trade-in scheme and discount rentals.
Join REI Today!
Is The Tropicfeel Shell Perfect For You?
Let's take a quick look at who this pack is, and is not for.
The Shell by Tropicfeel is NOT for you if…
Tip #1 – If you are after a hiking and camping bag…
As much as I love this pack, it truly sucks as a backpack for hiking and camping. Firstly, it's not as light as hiking packs and actually does feel kind of heavy once you pop the wardrobe cube inside of it. And of course, why the hell would you even need a hanging clothes cube when you're camping out? Tents don't come with clothes rails after!
If you are looking for a hiking backpack, we reviewed the Osprey Aether – its rather super.
Tip #2 – You are going on a BIG trip…
The Shell extends to 40litres of storage which makes it carry-on compliant (except with Ryanair who probably consider the shoes you are wearing as an additional checkable extra these days…) which is fine for short trips of maybe up to 1 week. But for longer than that, even minimal travellers will need some more space.
Rather, the Shell is great for city breaks, business trips, weekends away and short holidays where you don't need to bring a load of different gear.
Tip #3 – You need a super light pack…
Let's not exaggerate, I am not saying that the Shell is made from concrete or anything but it's kind of a hard wearing pack and as such is not exactly light. Now, if you are only carrying it to the airport or onto a city bus then it wont bother you too much at all. However, if you have to hike with it up a big hill on a hot day, or carry it around the market in Marrakech then you will it's weight.
If you want light, then get an ultralight backpack instead.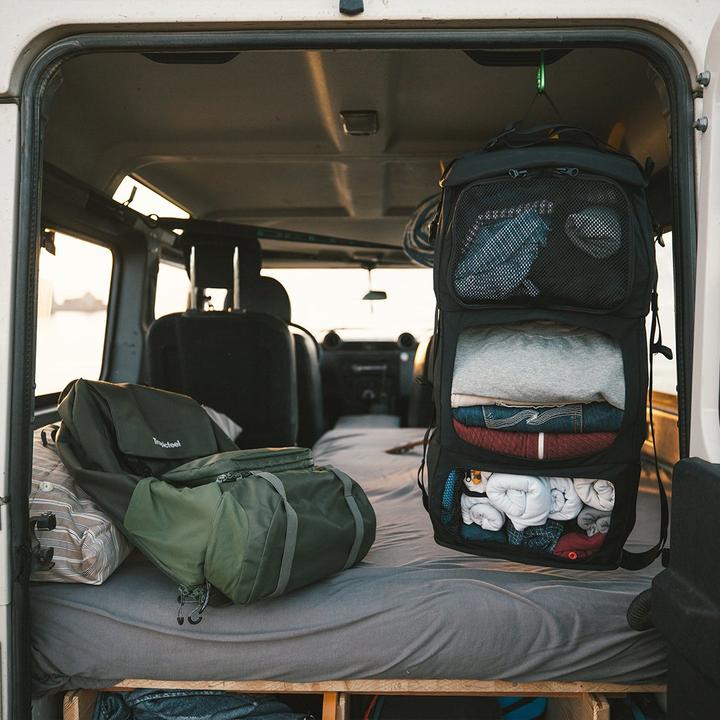 The Shell by Tropicfeel IS PERFECT for you if…
Tip #1 – You want an adaptable backpack
If you are wanting a backpack that can be adapted to different sizes and capacities, then a 3 in 1 is hard to beat. At 22 litres it's great for day trips, short hikes or hitting the gym. At 30 litres you can use it as an overnight bag and at full fathom 40, carry it into the cabin on an aeroplane for that long awaited weekend in Budapest.
Tip #2 – You love easy, neat packing and unpacking
By far the most interesting thing about the Shell is the pull out, pre-packed hanging packing cube. It's literally like pulling out a little wardrobe from your backpack with all of your clothes arranged, folded and ready to wear.
This novel feature will save you time and keep your shit in good tidy order. To clarify, the hanging cube is included as standard with the pack and you do not need to buy it as an additional extra.
Tip #3 – You want a carry on compliant backpack
Checlking bags into airports is a pain in the ass. You have to queue like a pleb, they usually charge for the privilege and then the baggage handlers treat your luggage like Gallagher used to treat Watermelons back in the 90's.
Therefore having a carry on approved backpack can make air travel easier, cheaper and superior in every way. And yes, the Tropicfeel is compliant with carry-on requirements for all but the most restrictive airlines (ie, the low budget British/Irish ones that charge $5 for water).
Love the company but not sure about the bag? Check out our review of TropicFeel where we go through all their best bags and other accessories.
Top Shell Backpack Features
Now let's take a closer look at some of the Tropicfeel Shell's main features.
Materials & Aesthetic
Tropicfeel conceptualised its flagship product the Shell to be 'the only backpack you'll ever need'. So, you need a 'bag for all seasons' to be both stylish enough to carry into the city and also kind of hardwearing.
Well, the shell does have some sex appeal and looks perfectly presentable for most occasions. It comes in a range of colours but I played it safe with sleek black. That said, to me it looks kind of rotund and even pregnant once you add the pouch which does ruin the form a bit (don't hate on me for saying that! My Mother never misses an opportunity to remind me she sacrificed her perfect figure for me!).
As for matier well its polyester – 60% recycled material and 100% recycled nylon. Not only did they use recycled material but also managed to make it feel pretty solid. I haven't had the pack long so can't really say but it feels resilient and tough.
In terms of waterproofing, the fabric is water and weather resistant. There is no sign of a rain cover so basically, do try not to spend too long in bad deluges – this is not a trail pack afterall.
Weight & Comfort
Weighing in at a total of 3.3 lb (1.5 kg) when fully extended and with the pouch attached and with the packing cube inside it. Whilst this is heavier than what I am used to for a 40 liter pack, that is because I usually travel with light packs designed for backpacking and hiking.
However, when compared to other packs in its class (it's actually in class of its own) like the 4.1ibs Nomatic 40l, then the Shell weighs in a good bit lighter. I also recently tried the Monarc Settra which is another versatile, carry on pack which weighs 4.5ibs when fully loaded with its packing cubes.
In terms of comfort, again it is not a hiking pack but does have some excellent features such as an ergonomic back panel, a hidden hip belt and adjustable sternum straps. In a few words, there are enough straps to spread the pack's weight and you can play with it to make it nice and comfy.
I wouldn't want to do a jungle trek with this pack but would happily carry it around a city for a day if for example, I was killing time before a return flight.
Storage & Access
Alright, so in its 22 litre form, the main storage is the inside, main compartment. This is top-accessed and offers 22l of storage goodness. There is a 15 inch laptop compartment on the inside back which zips open, and then a couple of side pouches for water bottles/hand grenades.
There is also a little flat pocket on the outside of the pack which is great for notebooks.
If you want 30 litres you simply roll up the top and you have yourself 8 litres extra in the main compartment.
After that you can attach to the external, 10l pack which magnetically clips to the outside of the pack. By the way, the 10l pack can ve used in its own right as a tech pouch or maybe a little day pack if you are so inclined.
The best present of all… is CONVENIENCE!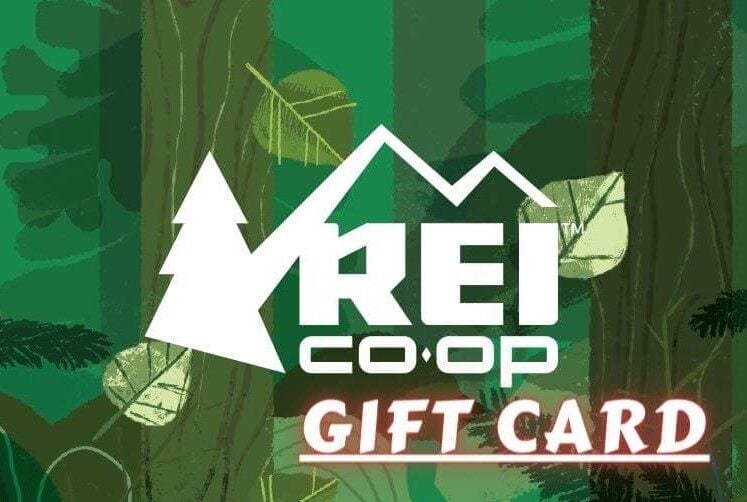 Now, you could spend a fat chunk of $$$ on the WRONG present for someone. Wrong size hiking boots, wrong fit backpack, wrong shape sleeping bag… As any adventurer will tell you, gear is a personal choice.
So give the adventurer in your life the gift of convenience: buy them an REI Co-op gift card! REI is The Broke Backpacker's retailer of choice for ALL things outdoors, and an REI gift card is the perfect present you can buy from them. And then you won't have to keep the receipt. 😉
Buy on REI!
Tropicfeel Shell Accessories
The Tropicfeel comes as standard with the hanging packing cube and as this is kind of the whole point of the pack, that makes a lotta sense.
There are also some additional accessories which you can get with the pack: a camera cube, a tech pouch and a hanging toiletry bag. These are all great in their own right. The camera cube has a strap so you can carry it out and about, the toilet bag neatly hangs from any bathroom mirror and, both the toiletry bag and the tech pack magnetically fix to the front of the pack.
Obviously, whether you decide to buy these if between you and your wallet but they do make a happy little family together.
Tropicfeel Shell Pros and Cons
In life there is no true perfection except of course for the perfect perfection of eternal balance. For every reaction there shall be a reaction, where there is light there will be darkness and a Yin is never too far away from its Yan.
So let's look at both the pros and cons of the Shell Backpack by Tropicfeel.
Pros
Really fucking versatile
Truly novel and unique
Packs up easily
Fairly priced
Cons
Not great for hiking
Not big enough for big trips
Not cheap (yet not expensive)
The Shell Backpack vs The Rest
By now, you have probably either bought the pack or else stopped reading. If you are still with me, then maybe you have still not quite made up your mind about the Shell. Fair enough. In that case let's take a look at some other packs that you may be interested in.
Note that at this stage in a review we normally show similar packs but there isn't exactly a similar pack to the Shell out there!
The Nomatic Travel Pack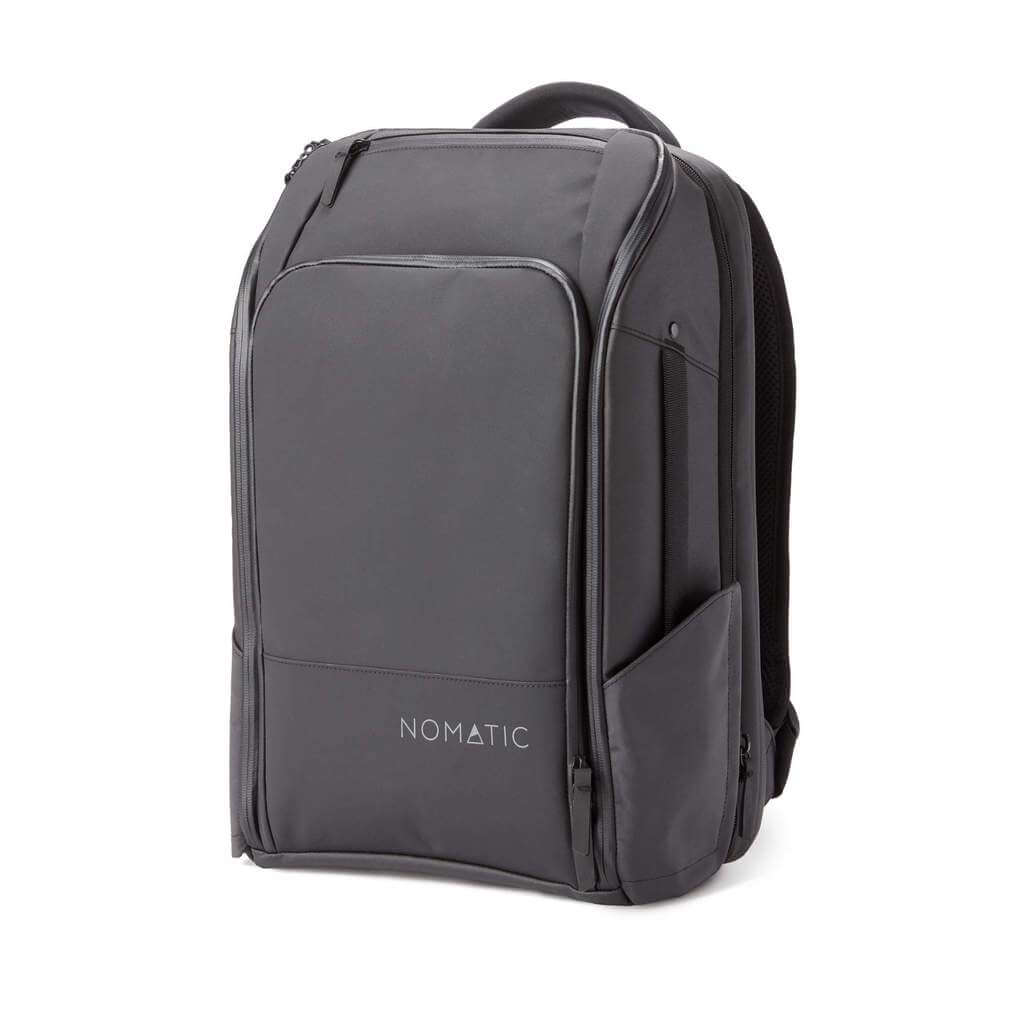 The Nomatic Travel pack is another adjustable backpack that converts from 20l to 30l. It was born, like the Shell, from a Kickstarter and designed for everyday use as well for those shorter 1-3 day trips.
Made from durable, water-resistant materials, this bag is slim but expands when you need to pack more. A great feature is the patent pending strap system that allows you to go from backpack to briefcase carry for those times when you need to look more professional (court hearings etc).
All in, it's a classic looking travel pack that you can take into the cabin on most airlines (even Ryanair!).
This is Radio Free Europe calling! Note that Nomatic trades as Gomatic in Europe. This is owing to a trademark issue and rest assured it's the same great pack. I have it on good authority that they also considered going under the name 'Bromatic', 'Afromatic' and 'You Know Nothing John Snowmatic'.
The Monarc Settra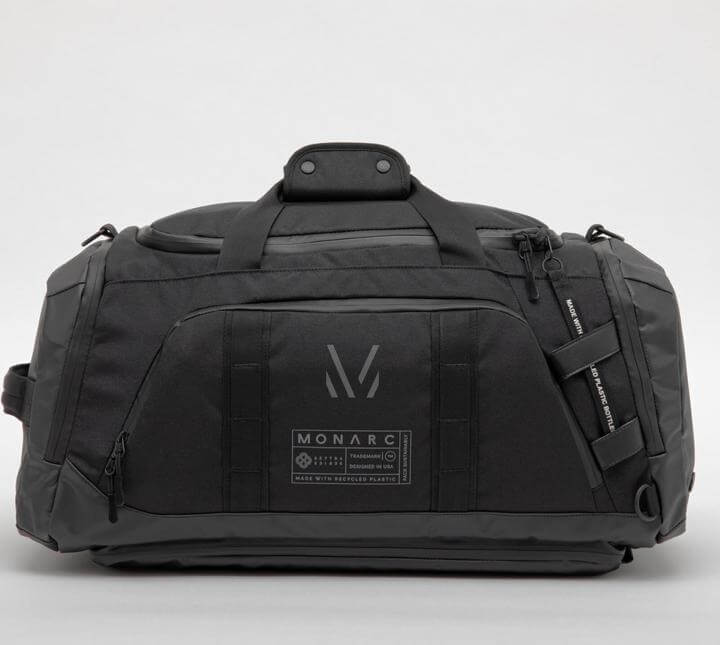 The Monarc Settra is a novel backpack/duffel hybrid made entirely from recycled water bottles.
The Settra itself offers a spacious 40L capacity and comes with several optional inserts – a padded cube for cameras and lenses, two ace compression packs that can really squeeze clothes on and then a tech pack for organizing wires and stuff. There is also a laundry bag.
The reason I put this here is because it's also 4 litres, is also carry-on compliant and has some really organisational features.
The downside of the Settra is that I just can't get comfortable carrying it as a backpack so I have to carry it like a duffel. Still, for trips when you don't have to do much strenuous walking it's a great pack and I personally prefer it to the Shell.

Our GREATEST Travel Secrets…
Pop your email here & get the original Broke Backpacker Bible for FREE.
Final Thoughts
Well I honestly enjoyed writing this. The Tropicfeel Shell is an original special backpack that packs in a lot of cool and really rather bloody helpful features. If you are after an adjustable backpack with excellent storage and packing potential, then hit the button below and buy it now!
Need help knowing how to pack a backpack for your trip, check out our guide for some advice.
---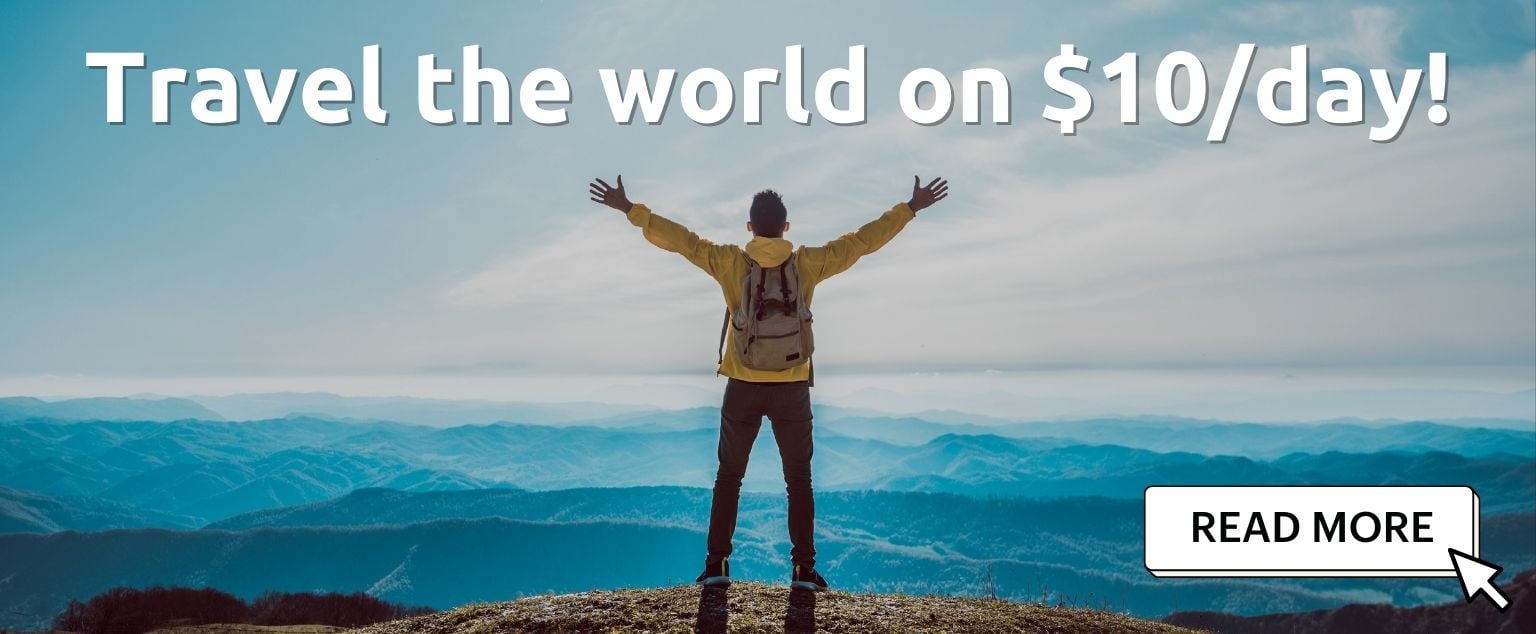 And for transparency's sake, please know that some of the links in our content are affiliate links. That means that if you book your accommodation, buy your gear, or sort your insurance through our link, we earn a small commission (at no extra cost to you). That said, we only link to the gear we trust and never recommend services we don't believe are up to scratch. Again, thank you!