With just one visit to Thailand, you'll see why it is one of the most wonderful places to go backpacking! Not only will you begin to understand why Thailand has received the nickname "The Land of Smiles", but you'll also learn of some of the best places to visit in Thailand.
The truth is, Thailand is a must see place if you're a digital nomad, an avid backpacker, a casual traveller, or just the curious spiritual type. There's a lot of weird and wonderful places to travel to in Thailand!
You could get a fish massage where a tank full of fish nibble the dead skin off your feet… There are hotels where you might be told to ask the permission of ghosts before you can go inside…
Finally, Thailand will feed you strange foods, introduce you to wonderful people, and leave you believing in the nickname, "The Land of Smiles". Here is my top list of the top 10 places to visit in Thailand. Also, you should eat pad thai.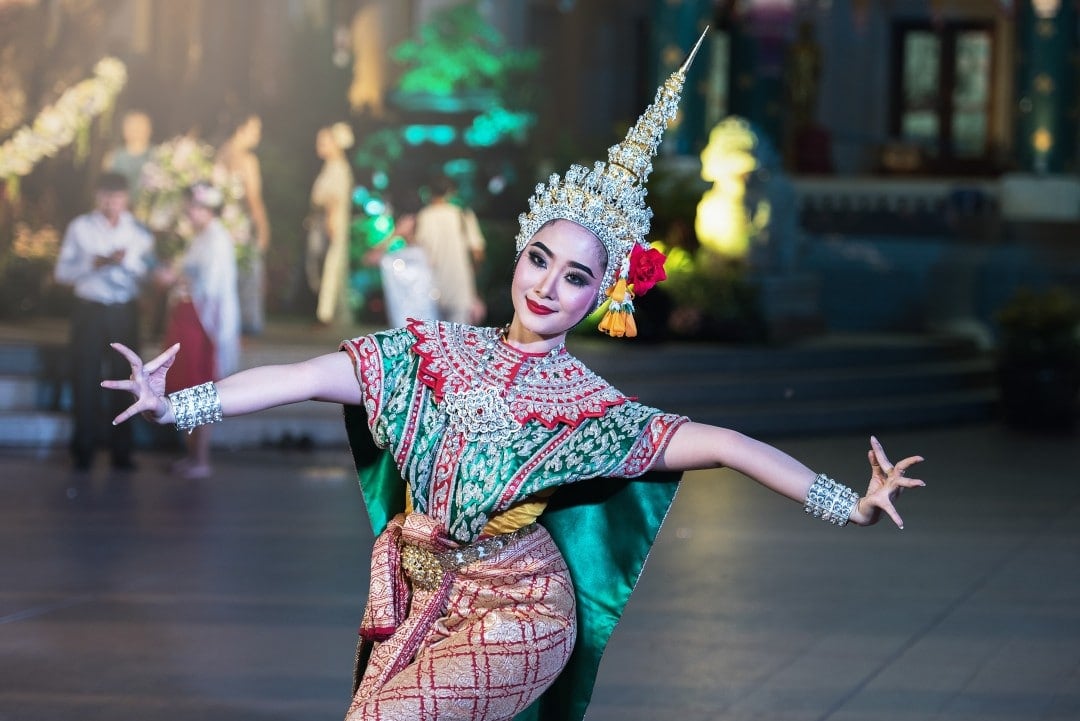 Where to Stay in Thailand
Thailand literally bursts with hidden gems and beautiful spots. Deciding where to stay in Thailand might be one of the hardest decisions on your travels. Since not all of must-see places to visit in Thailand are located in the same city, you need to do some research before you start your travels.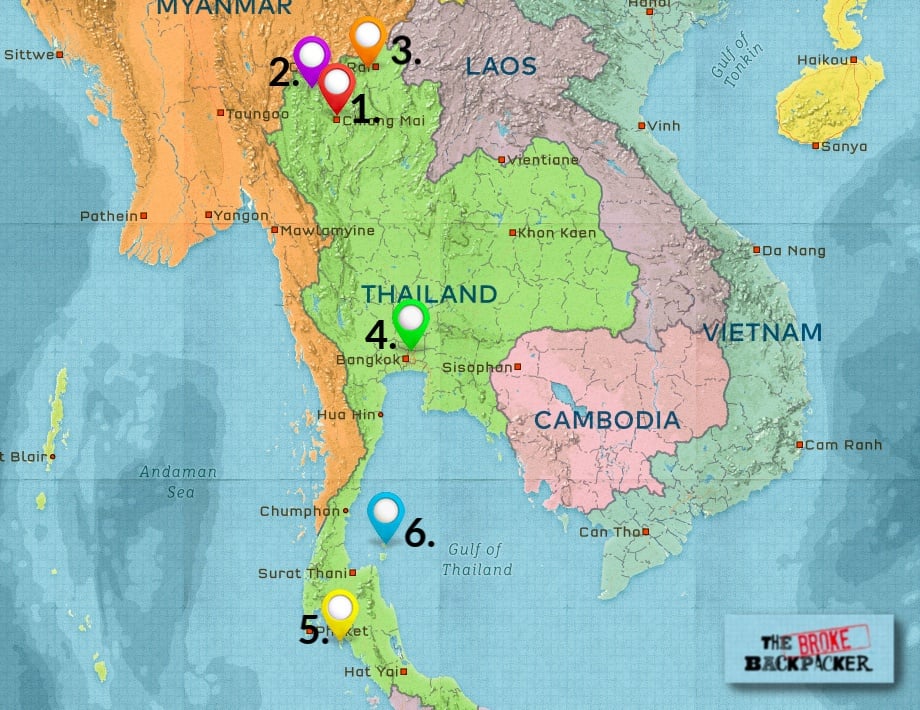 If you're visiting Thailand for the first time, staying in Chiang Mai will be the best choice. The city is overflowing with beautiful temples, historical buildings and offers the right balance between city life and nature.
It's located in the stunning and mountainous Northern Thailand. So, you'll be close to the famous village Pai and the unique city Chiang Rai too. Hostels in Chiang Rai are top tier and Pai is full of amazing things to do.
For all the budget backpackers, you'll fall in love with Bangkok. Cheap street food, affordable accommodations and an incredible amount of things to explore – sounds promising, right? We're not going to lie, Bangkok can get a bit hectic, but it's definitely a unique experience and a great place to stay in Thailand.
A Thailand visit isn't complete without seeing some of the islands, right? To get away from all the mainland chaos, you should head to Koh Lanta. The island is known for being quieter and it offers stunning beaches and scenic natures. For all the romantic people – this is the place to go! And if you're visiting for the infamous full-moon parties, look no further than Koh Phangan. With parties throughout the nights, even the most endurance night owl will be pushed to their limits!
Need help deciding between Phuket or Koh Phangan? Check out our helpful guide.
For a truly unique and memorable stay, consider checking out an Eco-resort in Thailand where your contributions go towards conserving the environment and supporting the local communities.
This private apartment Airbnb is a one bedroom and one bathroom studio apartment. It is bright, airy, and positively adorably decorated! With traditional Thai bamboo mats, silk patterned pillows, and lots of thoughtful Thai touches you'll love snuggling up in your comfy Chiang Mai Airbnb.
Diff Hostel is the overall best hostel in Thailand in 2021. This gem of a hostel provides backpackers with the perfect introduction to the land of smiles. Offering everything from free breakfast to a games room and everything in between, Diff Hostel sets the standards high and delivers every single time.
Each and every dorm bed has its own reading light, USB charging port and universal electricity socket too. The dorms are cozy but offer enough space for everyone to feel comfortable. There is air conditioning throughout the hostel which is essential for travelers arriving in the east for the first time.
When travelling somewhere for the first time, local knowledge can be a lifesaver. This is why we chose this Airbnb for you. You'll have a private bungalow in a resort (but nothing too fancy), where you can connect with other travellers, exchange experiences and helpful tips while relaxing at the beach. The host has been living on the island for a long time, so his recommendations are the best.
The 13 Best Places to Visit in Thailand
In no particular order except the order that my brain thought of them in. For the quintessential Thailand backpacking experience, these are my personal must-go places to visit in Thailand (and my must-have experiences).
If you have some different ones (Thailand's a big place), you could comment below. Or write your own list. Or send a letter to your local representative. It doesn't matter; let's get the ball rolling! Please try to do at least one of these and don't just spend your whole trip getting drunk in Thailands hostels (tempting though it is to do that).
#1 – Wat Rong Khun: The White Temple
One of the best places to visit in Thailand's north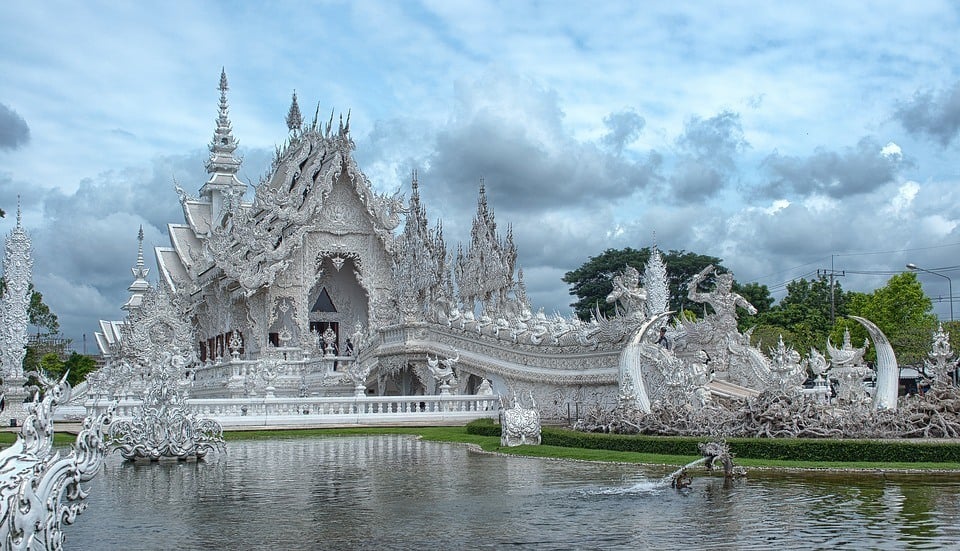 The White Temple of Northern Thailand is definitely one of the most impressive places to visit in Thailand! A nine-building complex, it looks like a large ice castle. Parts of it, such as the fish-filled pools, are beautiful. Some sections are stranger, including the truly bizarre statues.
There are areas that are just plain nightmarish. You need only see the centre of the temple, where dozens and dozens of white hands reach up from the ground, to see what I mean!
If you're making a list of places to visit in Thailand, this is considered one of the biggest tourist attractions. I first encountered it while making the Mekong River slow boat cruise from Chiang Mai to Luang Prabang (in Laos) and knew I just had to return for a deeper exploration.
#2 – Thailand's Hell Temples
Not necessarily a must go place in Thailand for everyone…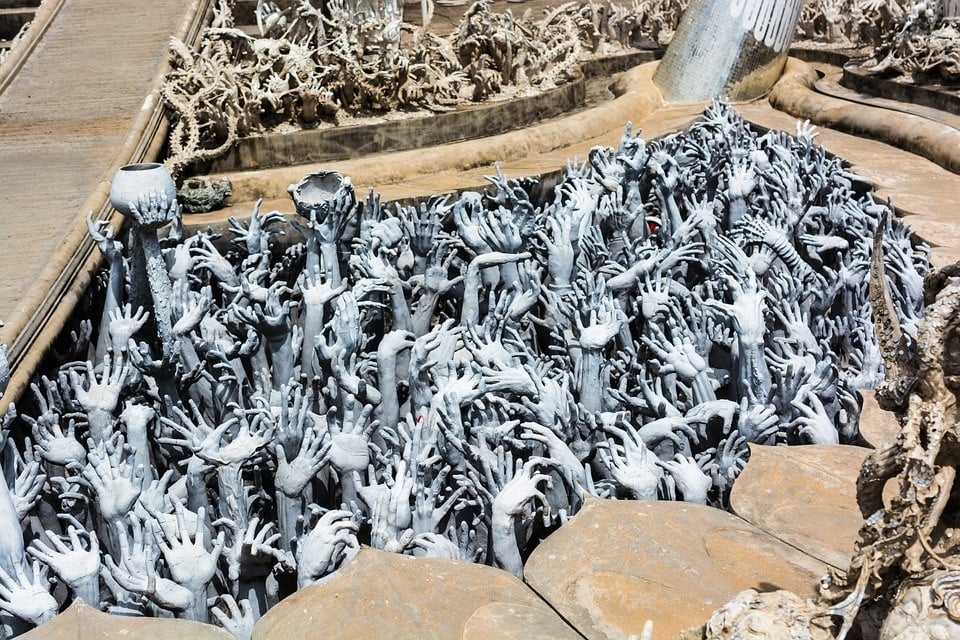 Is swinging by hell on your Thailand itinerary? Would it surprise you that one of the best places to visit in Thailand is one not all travellers have the stomach for? Hell temples are like gruesome museums where you can see what Naraka, a kind of purgatory, looks like. However, be careful of coming here with kids or after you've had lunch!
Most of the exhibits include gallons of red paint and in some cases, moving parts. It's a lot like a game in an arcade. First, you put in a coin; second, parts begin to move.
However, with a hell temple… you might find yourself regretting doing so! It might not be one of the top places to visit in Thailand for everyone but it definitely is one of the more far-out things to do in Thailand.
#3 – Damnoen Saduak Floating Market
Thailand's biggest floating market and a must see (and eat… mainly eat).
Why is the Damnoen Saduak one of the must-eats in Thailand? It is the most popular floating market in the country! Floating markets are one of the top places to visit in Thailand for a mean feed in a unique setting. They are also one of the best ways to experience Thai culture and cuisine.
Coconut pancakes, fresh fruit, noodle bowls… all kinds of assorted delicacies! However, you'll want to make sure to arrive at the market by 7 am. By 9 am, the traffic jam of small boats is crazy enough to keep you trapped for hours! Definitely one of THE things to do in Thailand.
Save $$$ • Save the Planet • Save Your Stomach!
Drink water from ANYWHERE. The Grayl Geopress is the worlds leading filtered water bottle protecting you from all manner of waterborne nasties.
Single-use plastic bottles are a MASSIVE threat to marine life. Be a part of the solution and travel with a filter water bottle. Save money and the environment!
We've tested the Geopress rigorously from the icy heights of Pakistan to the tropical jungles of Bali, and can confirm: it's the best water bottle you'll ever buy!
View on REI
Read the Review
#4 – Dance at a Full Moon Party
C'mon. Don't act so surprised. You knew it'd be on here.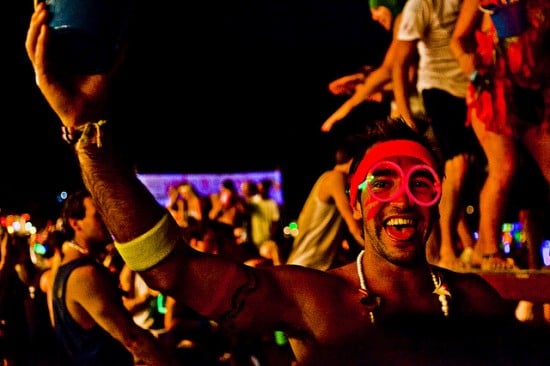 When it comes to the question of "when to visit Thailand", the answer is always "during the full moon!" The full moon brings up to 30,000 people to the island of Koh Phangan (one of the best Thailand islands to stay on) for a huge party.
There is music.
There is dancing and drinking.
…Actually, forget about three.
Finally, there are endless DJ's and even fire-dancers!
The theme of a full moon party is neon. The skin of the partiers is painted in neon. Drinks are served in small neon buckets with a handful of straws. Plus, if you stay late enough, you might even get the chance to try out the flaming jump rope. However, this might take several buckets of booze first.
The party goes so late that many backpackers don't even book accommodation on Koh Phangan at all. They take a ferry to Koh Phangan, party all night and then ferry back the next day.
So if you're still wondering about all the places to see in Thailand, dunk your head in some booze and forget you ever cared about the culture in the first place! Although, full disclosure, the full moon party is loud, crowded, and expensive… there are lots of much cooler and lesser-known parties and nightlife in Koh Phangan, so keep an eye out!
#5 – Tonsai Beach
The destination in Thailand for climbing and deep-water soloing.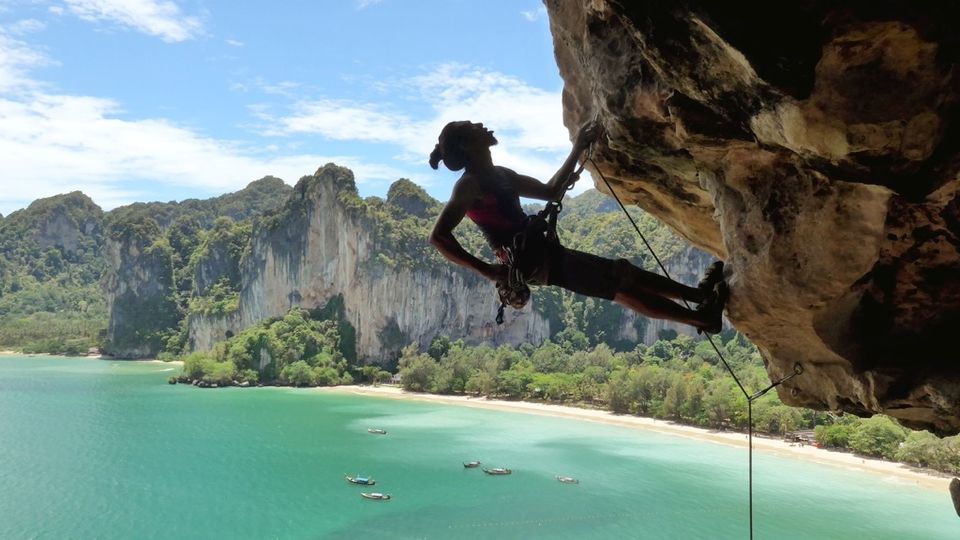 Tonsai is a climber's bubble same as the Parvati Valley is a stoner's bubble. Backpackers go here to climb, smoke Thailand's shitty weed on the beach, and drink some excellent mushie shakes. It's fair to say that it's a must visit place in Thailand for climbers.
Deepwater soloing is similar to bouldering but with one vital difference. You're over the water and you have no ropes. You fall; you die. Jokes! You get wet.
Maybe once upon a time, Tonsai was a hidden gem for experienced climbers but now it's a total bubble. Many backpackers with zero experience in climbing visit this place in Thailand to get shown the ropes (boom) and see if climbing is their jam.
Last time I was there, there were a few resorts with more being built so I'd suggest hurrying up if you want to catch it before its essence is truly gone. All things aside, the landscape is truly mesmerising.
#6 – Wachiratarn Waterfall
Waterfall abseiling at one of the top places to visit in Thailand.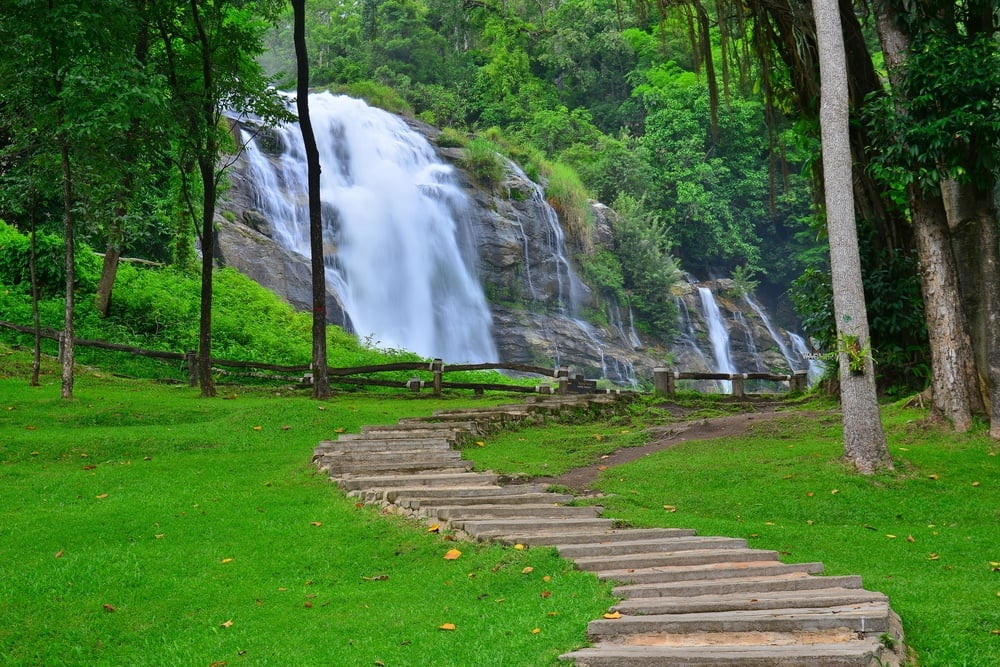 Water abseiling is absolutely one of the most kickass things to do in Thailand! If you didn't know, regular abseiling merely means to rappel down a rock wall. How is waterfall abseiling different? You guessed it!
First, you rappel over the cliff edge. Next, you lower yourself to the ground while also getting pummelled in the face by a waterfall! Tom Cruise eat your heart out!
The Wachiratarn Waterfall inside the Doi Inthanon National Park is 985 feet from top to bottom and is one of the best natural attractions in Thailand. In fact, its astounding height makes it a highlight of Thailand and a great place to visit to get your feet wet.
#7 – The Water War of Songkran
The best place to visit in Thailand for a Southeast Asian variant of a water balloon fight.
Festivals are a Thailand highlight for many travellers and Songkran is arguably the coolest and one of the most amazing ones in Thailand! Each year on April 13, 14, and 15, Thailand acknowledges the Thai New Year with the Songkran Festival.
During this time, businesses close and the people who don't want to participate – nicknamed "Sulking Hermits" – will stock up food and lock the doors to their homes. Those who fly overseas and avoid the event altogether are called the "Smart Dudes". Finally, the people outside during Songkran are the "Wild Wet Fans".
Buckets, bowls, water guns: all of these are weapons during the festival. In fact, these are even used on cops! Don't worry: they're long used to it. However, before you throw in as a Wild Wet Fan, you should know the rules of Songkran.
#8 – Cabbages and Condoms
One of the best places to visit in Thailand sells… condoms? …And cabbages?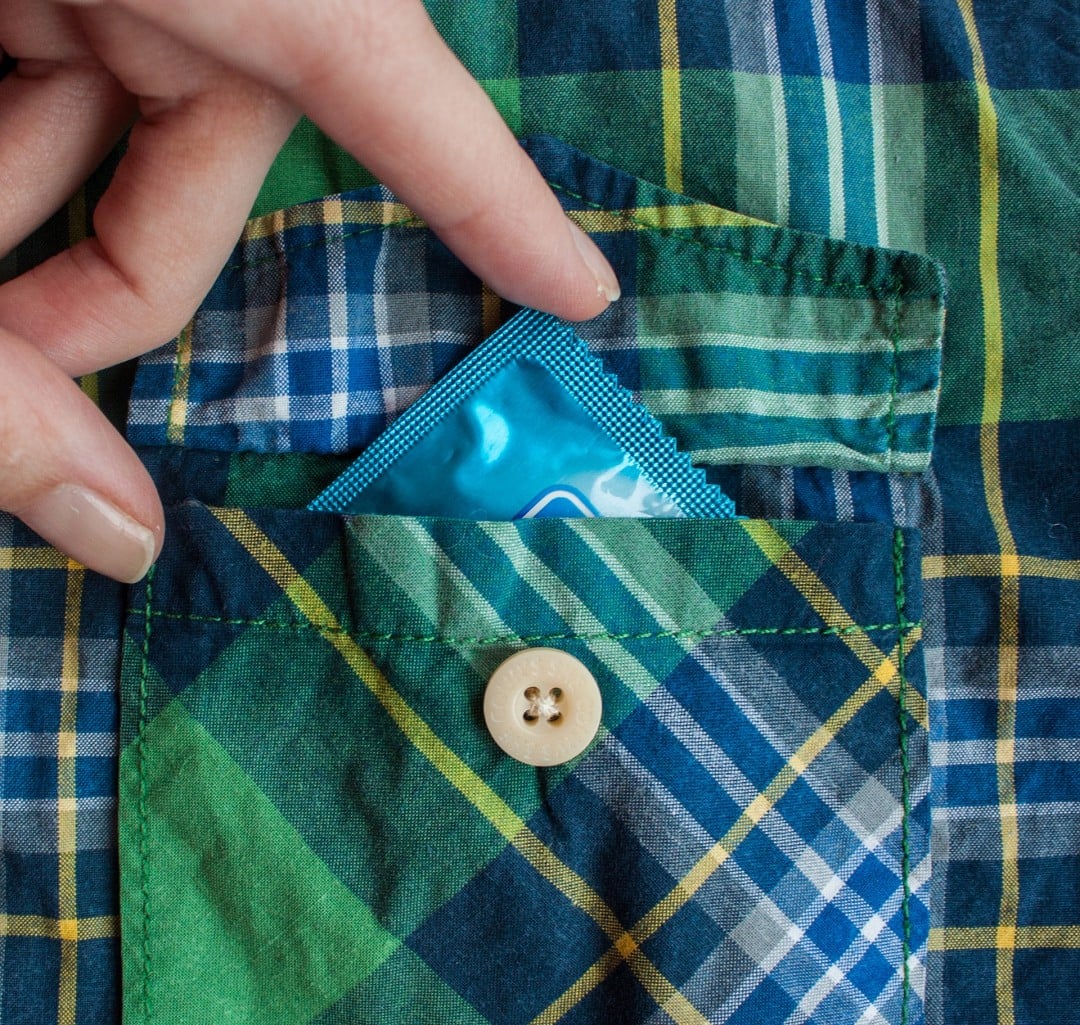 The Cabbages and Condoms restaurant does more than selling cabbages and condoms. With the motto "The food is guaranteed not to cause pregnancy" the restaurant is endeavouring to do more than just serve great food or sell condom-themed keychains.
In fact, they're trying to make the point that purchasing condoms should be totally normal! Furthermore, it should be so normal that you take cabbages and condoms home together. How could this not be one of Thailand's awesome (yet uniquely Thailand) highlights if not one of the most exciting things to do in Thailand?
Maybe this is actually the one of best places to visit in Thailand to get wet…
#9 – Mahawangchang Elephant Camp
One of the best places to visit in Thailand to bathe with elephants.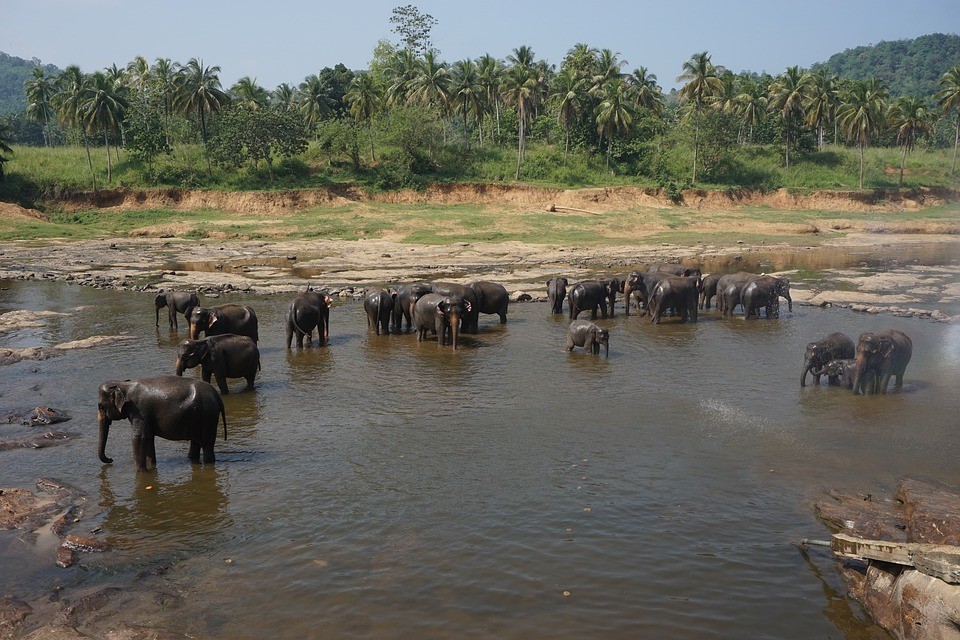 Elephant experiences are one of the things to do in Thailand, aren't they? There's never a lack of exciting things to do in Thailand! At the Mahawangchang Elephant Camp, you not only get to ride one of these magnificent animals. You also get to take a bath with them!
While you're swimming in circles around the wet elephant or trying to ride its slippery back, your guide will be taking pictures with your camera or cell phone. He'll snap dozens or hundreds of photos of you and your elephant having a good time.
You could also volunteer in one of these camps. Definitely, the best way to visit Thailand, don't you think?
#10 – Lopburi
Goddamn glasses-stealing cheeky lovable bastard.
One of the best places to visit in Thailand is Lopburi… but protect your wallet! Prang Sam Yod, a shrine in Lopburi, is the home to sneaky, photogenic monkeys. These monkeys steal bags, jewellery, purses and most of all, hats.
Also, the monkeys bring a lot of tourism to the city making it one of the points of interest in Thailand thanks to these little devils. Thai locals are so appreciative of this tourism, once a year in November, they bring the monkeys an entire meal. It's messy, but these cuties deserve it… kind of.
#11 – The Museum of Death
Look death in the face… literally.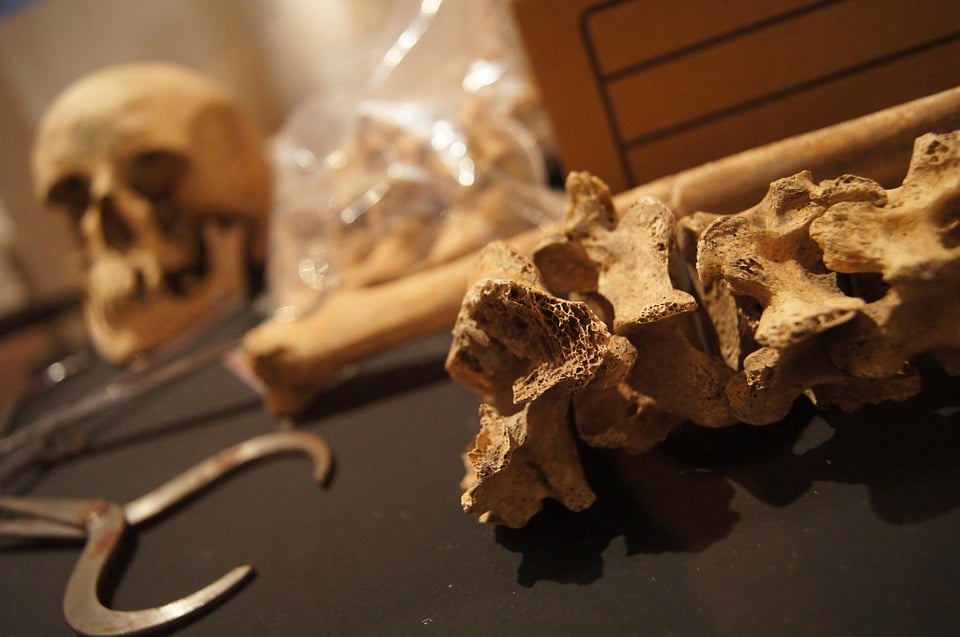 When it comes to sightseeing and travel adventures, you won't be let down visiting Bangkok. Bangkok is an awesome city and there is so much cool shit to see. The Museum of Death is a must-see destination on many Thailand bucket-lists! (Just don't eat before you go!) The point of the exhibits, while gruesome, is to teach a lesson.
You get to see the liver of a real alcoholic to steer you clear of alcoholism. You might improve your diet after seeing the inside of a heart that had had high cholesterol. This is one highlight of Thailand your camera and stomach won't soon forget! Definitely one of the top places in to visit in Thailand and to spend some time at.
#12 – Wat Pho Temple
Buddhas and Temples – always the best places to visit in Thailand!
When it comes to Thailand's top attractions, almost everyone already knows that the Grand Palace is one of the biggest. However, you may not know about the temple practically next door! Inside Wat Pho is the biggest Buddha statue in all of Thailand.
At 46 meters end-to-end, this statue is truly a behemoth! If you'd like a cool Thailand thing to do that isn't a photo-op, you could always get a massage. Wat Pho is both a temple and a massage school!
Still a bit sore after passing out at the Full Moon Party? Well then, the monks of Wat Pho can take care of that for you! One of the best Buddhist places to visit in Thailand.
#13 -Ko Phi Phi
Some of Thailand's most beautiful islands to visit.
It's true that, while they might be pronounced similarly, Ko Phi Phi and covfefe are two very different things! One of the best islands in Thailand, coming to Koh Phi Phi most likely means you love the water. Those who come here to dive and snorkel get to see leopard sharks, turtles, and seahorses.
With the growing popularity of free-diving (diving with a single breath), there's still the opportunity to see amazingly clear waters and calm bays. Definitely one of the coolest places to visit in Thailand.
Get Insured for Thailand
It's weird, it's wonderful, and, sometimes, it can be harsh. Thailand is beautiful but considering your doing things like going to hell temples, climbing without ropes, and abseiling down waterfalls, it pays to get insurance. I mean, at least you'll be having safe sex courtesy of Cabbage and Condoms!
ALWAYS sort out your backpacker insurance before your trip. There's plenty to choose from in that department, but a good place to start is Safety Wing.
They offer month-to-month payments, no lock-in contracts, and require absolutely no itineraries: that's the exact kind of insurance long-term travellers and digital nomads need.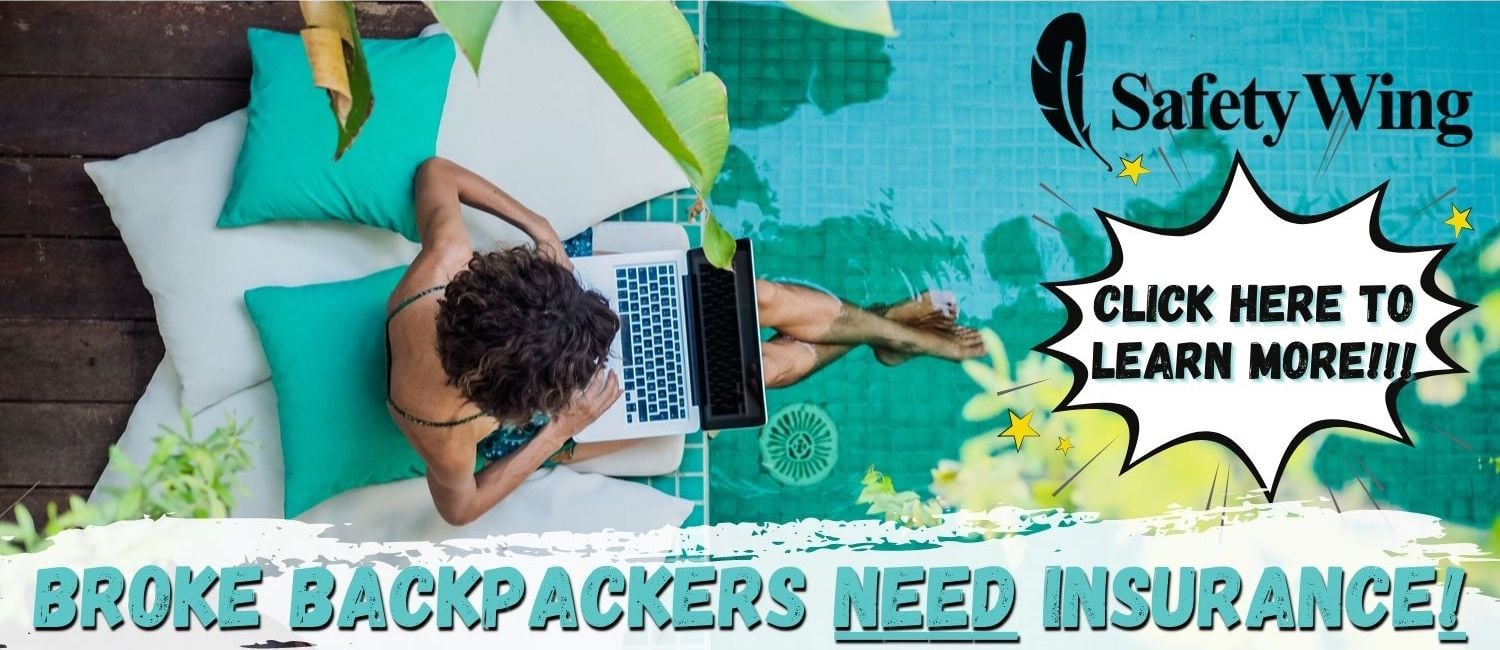 SafetyWing is cheap, easy, and admin-free: just sign up lickety-split so you can get back to it!
Click the button below to learn more about SafetyWing's setup or read our insider review for the full tasty scoop.
Final Thoughts on the Best Places to Visit in Thailand
So, there you have it! Finding the best places to visit in Thailand won't be a problem. Actually, it's deciding where NOT to go that's the problem! The truth is, the best way to create your own list of the best places to visit in Thailand is to get out there and find them.
If you're worried about your travel budget, don't be! Travel costs in Thailand are very affordable, making it the dream location for every backpacker.
I really can't stress enough just how good the pad thai is. Well then… on your bike! Uhh… tuk-tuk.
If we missed any cool places to visit in Thailand, let us know in the comments below! On that note: The Land of Smiles is waiting!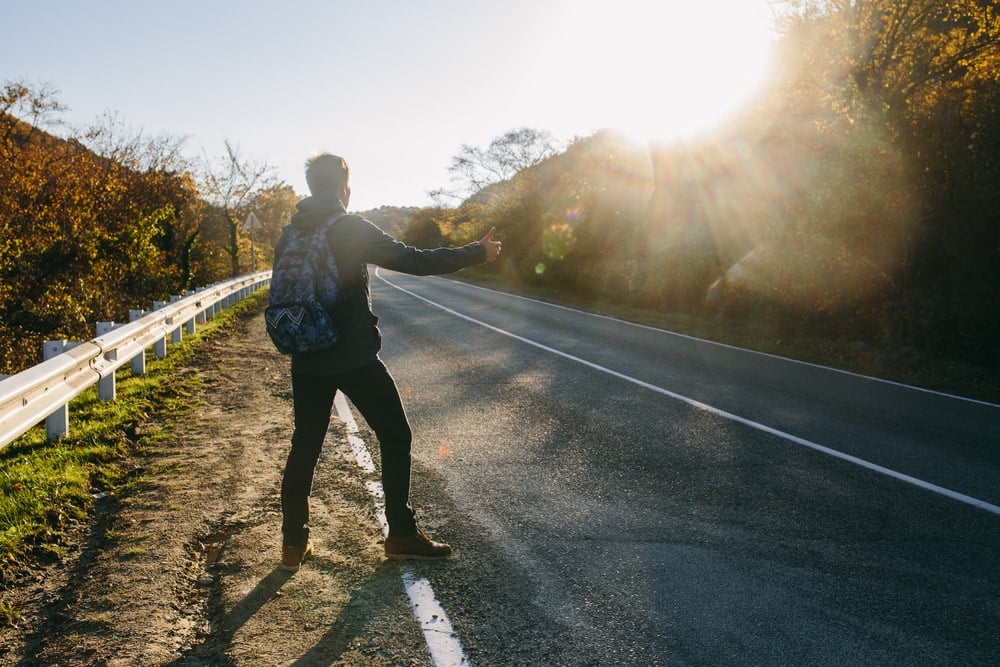 ---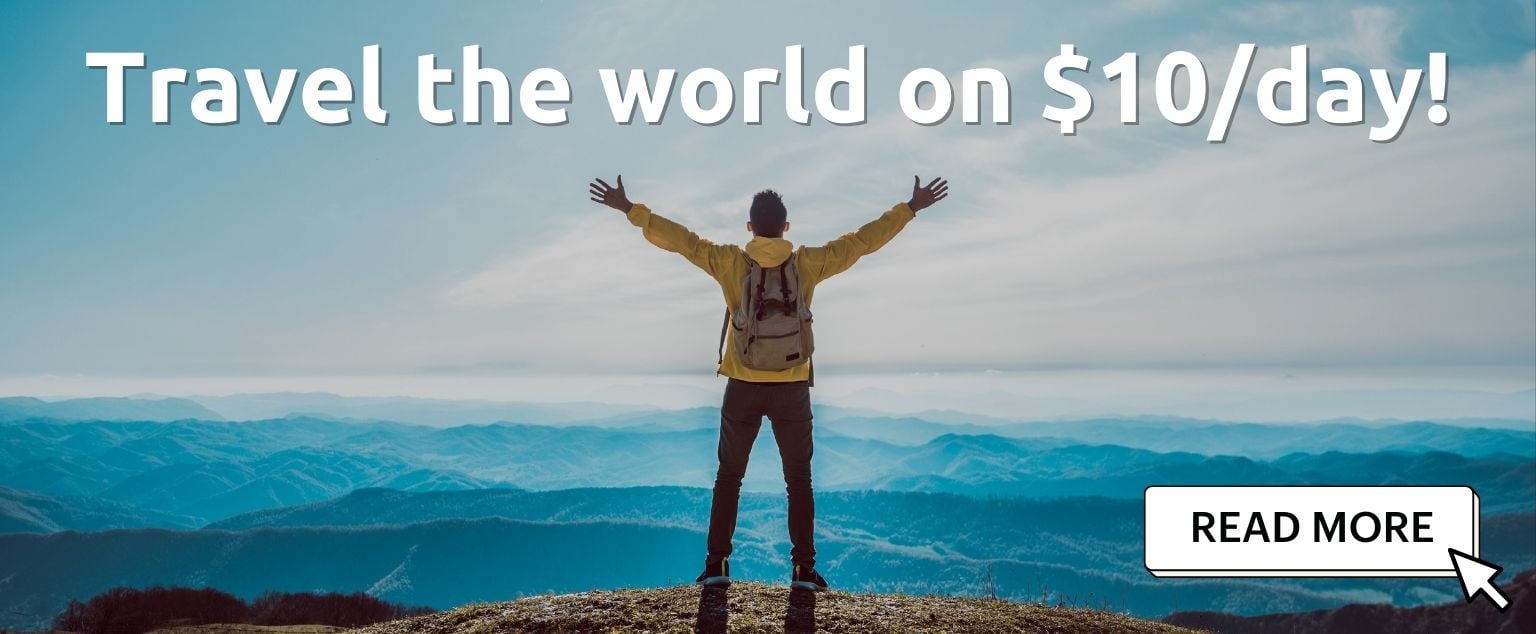 And for transparency's sake, please know that some of the links in our content are affiliate links. That means that if you book your accommodation, buy your gear, or sort your insurance through our link, we earn a small commission (at no extra cost to you). That said, we only link to the gear we trust and never recommend services we don't believe are up to scratch. Again, thank you!