At the Broke Backpacker, we've all leant to smell the Chiang Mai rose at some point. A favourite amongst tourists and ex-pats, this historic city strikes the delicate balance between stability and chaos with uncanny accuracy.
Whether it's a debilitating night out or wholesome culture that floats your boat, this awesome city has got your back.
Knowing where to stay can be a little  overwhelming, as Chiang Mai is a multi-faceted city. It's possible to go horrifically wrong and end up miles from the action (which is why I've written this guide), but it's difficult to go wrong once you're looking in the right areas.
Whether you are travelling as a couple, a family, a backpacker, or anything in between, our guide for where to stay in Chiang Mai, Thailand will shed some light on what each neighbourhood has to offer, and which one might be best for you.
Let's dive into the best places to stay in Chiang Mai!
Our recommendations for your trip to Chiang Mai cater for every type of traveller on every kind of budget. Whether you are looking for hostels with a fun backpacker vibe, a relaxing hotel, or an authentic guesthouse, we've got you covered.
Just looking for a quick pick? We've listed our top 3 places to stay in all of Chiang Mai below!
Located in the Old City Centre, Chinda Boutique Hotel has rooms for one or two, each with a private bathroom, a fridge, and a TV. Keycard access makes the hotel secure, meaning you can leave your belongings for the day with no worries!
This hotel comes with free breakfast and Wi-Fi. The hotel has laundry services and does handy bike rentals too.
A gorgeous traditional wooden house with all the modern comforts and conveniences, this Chiang Mai Airbnb is located near the moat in the heart of the Old City. You'll be situated within walking distance of delicious street food as well as the Chiang Mai night bazaar.
A mosquito net covers the king-sized bed, for better sleep, and each gorgeous room comes with air conditioning. The bathroom is new and there's an open-air kitchen, living room, and dining area. The home has Wi-Fi and secure parking. If you want to stay in one of the overall best Airbnbs in Chiang Mai, look no further than this home!
Just southeast of the old town, Thai Thai hostel is a super friendly place that comes with great views of the Doi Suthep mountain. The hostel is a ten-minute walk from almost the top attractions, has fantastic hanging-out spaces, and owns a kitten! If you're looking for somewhere that won't disappoint, this is our top choice. The night bazaar is an easy walk away.
Although Thailand's province of Chiang Mai is pretty big, the downtown area is fairly small and easy to move around in. A big advantage of this city is its closeness to some of the most amazing national parks in Thailand, so it can be a good base to use when travelling between multiple places in Thailand.
Each area in Chiang Mai has its own aesthetic and offers something new for visitors. Chiang Mai hotels, hostels and rentals are spread between quite a few areas. Many first-time visitors to Chiang Mai tend to focus their attention on the historic Old City and the trendy Nimmanheamin (often shortened to Nimman) area.
These areas offer easy access to major city sites and a wide range of accommodations, restaurants, bars, and shops. The old city centre offers more culture and history, while Nimman offers a more modern experience. The old town is the backpackers' hub of Chiang Mai, with heaps of street food, and an accumulation of restaurants serving both international and Thai cuisine.
Santitham is an up-and-coming area between the Old City and Nimman Road. There's a large fresh market as well as many places to eat. Wualai is close to the weekend market. Riverside is a bit more laid-back than the city's major hubs but within easy reach of key tourist attractions.
The area around the Chiang Mai Night Bazaar has many classic boutique hotels and several well-known luxury hotels (including Le Meridien Chiang Mai). Prices for accommodation here tend to be expensive, but you do get what you pay for, with plenty of awesome stylish rooms.
The night bazaar is a popular area for people who love shopping and has great bars and nightlife. Of course, the clear highlight is the night market, which is maybe one of the best places to visit in Thailand. Bag yourself some harem trousers for sure.
Jed Yot is mainly a residential area. Staying here can offer more of an authentic vibe, away from the tourist crowds. Admittedly, transportation can be a bit of a nuisance, however. Wat Get is another historic area with a lot of residential properties. Beyond a few art galleries, restaurants, and romantic accommodations though, there probably isn't much here to keep tourists interested for too long.
Wiang Phing Village offers easy access to the airport and the large shopping mall of Central Plaza Chiang Mai.
The neighbourhoods around Wat Umong and Wat Pong Noi have a village-like vibe. Calm and quiet, they are ideal places for people who want to immerse themselves in traditional Thai life and aren't too concerned about easy access to and from the heart of the city.
Lang Mor and Naa Mor are student-focused neighbourhoods close to Chiang Mai University. Each has many budget restaurants and food stalls as well as a range of local entertainment options.
The northern suburbs of Doi Saket, Sansai, and Mae Rim are popular with Thai and ex-pat families who want to live away from the city's hustle and bustle. On the edges of the city, Mountainside offers easy access to both nature and the city. There are high-class resorts in scenic settings.
With much of the popular focus on two particular areas, many people don't think outside of the box when it comes to considering places to stay in Chiang Mai.
There are other areas, however, that may be more suited to your preferences and requirements. It really depends on what you want from your trip to Chiang Mai.
Here are the best neighbourhoods in Chiang Mai.
1. Chiang Mai's Old City – Where to Stay in Chiang Mai for First-Timers
If you are wondering where to stay in Chiang Mai -this is the most popular option. It's perfect for checking off the itinerary attractions on a first-time visit to Chiang Mai.
The Old City is often the cheapest place to stay in Chiang Mai, with backpackers' hostels aplenty and budget guesthouses, so this is also my pick for where to stay in Chiang Mai on a budget. With limited room, however, if you're looking for luxury hotels with an outdoor swimming pool, you'll want to look elsewhere.
It's also one of the most convenient places to stay because you can walk to the many places of interest, (including the amazing Wat Chedi Luang) thus saving on transportation costs too. Heaps of street food push costs down even further.
The fact that the Old City is a major starting point for people exploring the northern Thai city also makes it the ideal base for first-time visitors to Chiang Mai. There is a fantastic option from the Chiang Mai riverside to jump on a cruise down the Mekong river, all the way to Luang Probang in Laos. If this appeals to you, definitely check it out!
It's easy to arrange trips to other parts of the province at the many travel agencies and there are plenty of facilities and amenities to make you feel at home.
Best Chiang Mai Old City Hotels:
If you want to treat yourself to a luxury hotel in Chiang Mai's Old City, Pingviman Hotel is ideal. There's a buffet breakfast, a swimming pool, and an on-site restaurant and bar.
Wi-Fi is free in what is one of the most stunning of all the Chiang Mai hotels on offer. All rooms are en-suite and have a TV, toiletries and air conditioning. Luggage storage and laundry services are available.
In the heart of the Old City, Koko Palm Inn is a beautiful luxury hotel decorated in a traditional Thai style. All rooms come with a private bathroom, cable TV, and a fridge. The garden is a pleasant place to relax with a stunning outdoor pool. Laundry services are available and there's a buffet breakfast available from the on-site restaurant.
Best Chiang Mai Airbnbs in the Old City:
This lovely bungalow can comfortably accommodate up to six people without feeling overcrowded with its two bedrooms and spacious living room. Forget staying in one of the Chiang Mai hotels, this Thai Airbnb offers so much more!
There's a basic kitchen and a dining table and you can relax outdoors too. The property has Wi-Fi and private parking.
This gorgeous attic overlooking a private pool is situated in the centre of the old city, and close to the action. With a stunning garden, and great relaxation spaces, this Airbnb will provide a brilliant refuge in the heart of Chiang Mai. There is a balcony, tv, free wifi, air conditioning, and parking on the premises.
Best Chiang Mai Old City Hostels:
This sleepy hostel, located near the Chiang Mai night bazaar area, is a perfect place to meet other travellers and take part in some wholesome tourism. Whilst definitely not a party hostel (with no alcohol allowed onsite) it has a great atmosphere and runs daily yoga, meditation and boxing classes. Free breakfast, lockers, and a washing machine are all available, so this makes a perfect spot to slow down after (or before) some messier travelling.
Just a few minutes from the Tha Pae gate, the Give Me 5 Hostel gets fantastic review. Friendly staff, super clean spaces, and a nice hangout space make this a very relaxed, comfortable hostel. If you're looking to explore Chiang Mai, this is an awesome place to self-base. Beds come with lockers, reading lights, and air conditioning, meaning you will be able to get a great night of sleep!
Top Things to Do in the Old City
Visit the scenic remains of Wat Chedi Luang, an ancient temple that dates back to the late 1300s / early 1400s and once housed the revered Emerald Buddha (now located in Bangkok).
See contemporary religious art and admire traditional Lanna architecture at Wat Bupparam.
Get involved at a local culture exhibition, while chowing on traditional Thai cuisine.
Admire one of the city's few remaining wooden buildings at the old monastery of Wat Phan Tao.
Marvel at the gleaming Wat Phra Sing, one of the city's most revered temples.
Learn more about local life from the past and the present at the Lanna Folklife Museum and Chiang Mai Historical Centre.
Go for a picturesque sunset bike tour through medieval streets.
Relax and feed the pigeons at Suan Buak Hat Park.
Visit Chiang Mai's oldest temple: Wat Chiang Man.
Stroll around the outer defensive walls and enter the city through Thapae Gate.
Snap a picture of the Three Kings Monument, depicting (surprisingly) the three kings that were prominent in the founding of Chiang Mai.
Go offbeat at the Thai Coin Museum and Mengrai Kilns.
See how Chiang Mai has grown and developed over the years at the Chiang Mai City Art and Cultural Centre.
Learn how to replicate your favourite dishes from Northern Thailand at one of the many cooking schools.
Be pampered in a spa or have an invigorating traditional Thai massage.
Shop like a local at Somboon Market.
2. Nimmanhaemin – Where to Stay in Chiang Mai for Nightlife
Offering a complete contrast to Chiang Mai's Old City, Nimmanhaemin is modern, youthful, trendy, and upbeat.
It's the best area to stay in Chiang Mai for nightlife and the digital nomad ex-pat scene, and you'll also find plentiful restaurants and terrific places to shop. There are several quirky attractions and cultural sites too.
The nightlife in the Old City is good too. You'll find more of a backpacker vibe there; whereas, Thais go out in the Nimman area.
With an enchanting combination of Thai and European styles, the charming Yesterday Hotel has rooms for two and four, suites, and a luxurious penthouse.
All rooms at this boutique hotel are en-suite and each has air conditioning, a TV, a fridge, tea and coffee-making facilities, a safe, a wardrobe, free Wi-Fi, and free toiletries. Start each day with an included breakfast and the on-site restaurant and rent a bike to get out and discover the area.
A rooftop pool with stunning views of the Chiang Mai mountains does not lose to much. Smack in the middle of Ninman, this offers a top tier spot to relax after a day of exploring. Great area, great apartment, great time. It has a kitchen, queen sized bed, fast wifi, and a TV with netflix. Enough said.
Best Hostel in Nimmanhaemin: Alexa Hostel
A top place for travellers who want to meet other cool folks, socialise, and enjoy a comfortable Chiang Mai base, Alexa Hostel has mixed and female-only dorms and private doubles with shared bathrooms.
Freebies include breakfast, drinking water and fast Wi-Fi and facilities include an onsite restaurant bar, comfy common areas, a terrace, laundry facilities, a book exchange, a tour desk, and bike rentals.
Top Things to Do in Nimman
Browse bargain fashions, catch a movie and chill in a rooftop bar at the hip Maya mall.
Discover more about some of the animal kingdom's smallest and most misunderstood creatures at the offbeat Museum of World Insects and Natural Wonders.
Chat with a monk and tour the amazing Wat Suan Dok, join free meditation classes, and stroll through the pretty gardens.
Enjoy a sense of tranquillity, nice views, lots of greenery, and rare flowers at the scenic Huay Kaew Arboretum.
Stroll through the Princess Mother's Health Garden.
Take a peek at the beautifully landscaped grounds of Chiang Mai University; bicycles are available to rent for easier explorations. Don't miss the picturesque Ang Kaew Reservoir within the university complex.
Check out Minimal Gallery and Jojo Kobe Art Gallery for interesting collections of artwork.
Take a break in one of the area's cute cafes.
Buy unusual fashions in quirky boutiques.
Feast on an array of fares from around the world and step down the small side streets for authentic Thai cuisine in small family-run restaurants.
Spend fun evenings hopping from bar to bar and enjoying the local nightlife.
3. Santitham Neighbourhood – The Coolest Place to Stay in Chiang Mai
If you want a taste of Thai life and to escape some of the tourist crowds, whilst still being within easy reach of Nimman's night scene and the Old City's attractions, Santitham is the coolest neighbourhood in Chiang Mai.
The large student population imparts a somewhat youthful vibe and there's enough in the way of local nightlife and dining spots to keep anyone happy. This, combined with its proximity to Chiang Mai's attractions, makes Santitham undeniably one of Thailand's most attractive destinations.
With a spectacular outdoor pool, Book design hotel is a great place to relax. Free parking, wake-up service and flat-screen TVs come with any booking, so your stay will be easy and convenient. This stylish new hotel comes with fantastic reviews, and, of course, air conditioning.
Best Chiang Mai Airbnb in Santitham: Rooftop Apartment
This rooftop apartment is the right side of the Santitham road, near Ninman and the old town. Expect fantastic balcony views, a comfortable sleeping area, and a lovely living room space. The added benefit of this little Airbnbn is that it is also cheap! That's why this is a great spot to stay, even for slightly less broke backpackers.
This hostel is centrally located between the Santitham area and the old town. With all the essential travelling amenities, including washing facilities, free wifi, and a great kitchen, Lemonap also offers Motorbike hire. Female-only dorm rooms are also available.
Top Things to do in Santitham
Have a night out in Chiang Mai's main gay area (classic, right?)
Visit Wat Santitham Temple, a lesser-visited temple with more of a local feel.
Peruse the artworks in Three Owls Gallery.
Pick up fresh goods and a range of meals cooked in front of you at the bustling Thanin Market.
Find your own favourite street stalls—there are many!
Relax in one of the area's chilled-out cafes.
Stroll through Chiang Mai's red-light district.
Take a trip to the nearby Chiang Mai National Museum where you can learn more about Northern Thailand's history, heritage, and culture.
Train hard and do various sports at Muang Chiang Mai Stadium.
4. Mountainside – Where to Stay in Chiang Mai for Families
Mountainside offers more peace and closer access to Chiang Mai's beautiful countryside and natural attractions.
The Mountainside area includes several neighbourhoods between the city and the mountains, such as Siwari Village, Iceland View Place, Su Thep, and Chang Phueak. The calm atmosphere makes Mountainside a top choice for many families, and there are plenty of places for kids to run, play, and have fun in the great outdoors.
While you won't find as many dining options as you would in the Old City, there are still enough choices to keep everyone happy.
A top-class boutique hotel in peaceful surroundings, you'll find an outdoor pool, a spa, and a restaurant here. There are double and twin rooms and family suites for four or six.
All rooms have a private bathroom, beautiful teak furnishings, cable TV, and tea and coffee-making facilities. Breakfast and Wi-Fi are free.
This accommodation makes for a unique stay family in Chiang Mai. Sleep surrounded by nature in a shaded bungalow with heaps of incredible facilities.
There are two king-sized beds, a large bathroom, a kitchenette, and a terrace with mountain views. To make things even better, it's got an outdoor pool, trampoline and ping pong table!
Best Hostel in Mountainside: Insight Hostel
Insight Hostel is located within one of Thailand's meditation retreat centres. A bit of a wilder hostel choice, this hostel offers access to the Chiang Mai countryside, as well as proximity to the town's main attractions. The hostel offers parking, wifi, a common room, air conditioning, and most importantly, a microwave.
Top Things to Do in Mountainside
Soak up the historical vibe at the ancient temple of Wat Umong.
Go for a full day of kayaking, caving and jungling at the Chiang Dao cave system. This is an unbelievable natural site, and definitely worth the effort!
Play a round of golf at Lanna Golf Course.
Visit Doi Inthanon, which is home to the highest point in Thailand.
Enjoy the nature and architecture of Royal Park Rajapruek.
Soak up the views from the hillside Wat Phra That Doi Kham and see the large seated Buddha image.
Climb the steps to Doi Suthep Temple, one of the most beautiful temples in Northern Thailand.
Explore national parks and waterfalls and see an assortment of flora and fauna.
Eplore the Doi Inthanon national park by joining a full day bike and hike.
Here's what people usually ask us about where to stay in Chiang Mai.
ALWAYS sort out your backpacker insurance before your trip. There's plenty to choose from in that department, but a good place to start is Safety Wing.
They offer month-to-month payments, no lock-in contracts, and require absolutely no itineraries: that's the exact kind of insurance long-term travellers and digital nomads need.
SafetyWing is cheap, easy, and admin-free: just sign up lickety-split so you can get back to it!
Click the button below to learn more about SafetyWing's setup or read our insider review for the full tasty scoop.
Chiang Mai has so much to offer, both within the city limits and on the outskirts. From visiting elephant sanctuaries and Buddhist temples to hiking and eating street food at the nightly markets, there is plenty to keep you busy in Chiang Mai.
To recap, the Old City is our pick for where to stay in Chiang Mai on a budget and for your first time. There is plenty to do, eat, and see to keep you busy for weeks, and Chinda Boutique Hotel in the Old City is our top pick for the best Chiang Mai Old City hotel.
Our top pick for the best hostel in Chiang Mai is the Thai Thai hostel for its lovely atmosphere!
If you need a bit more inspiration, and you're short on time, check out this luxurious weekend itinerary for Chiang Mai!
Let us know if we missed anything in the comments below! Cheers!
Do you own an awesome hostel, hotel or apartment? Want to be featured in our list? Email [email protected] to find out how.
---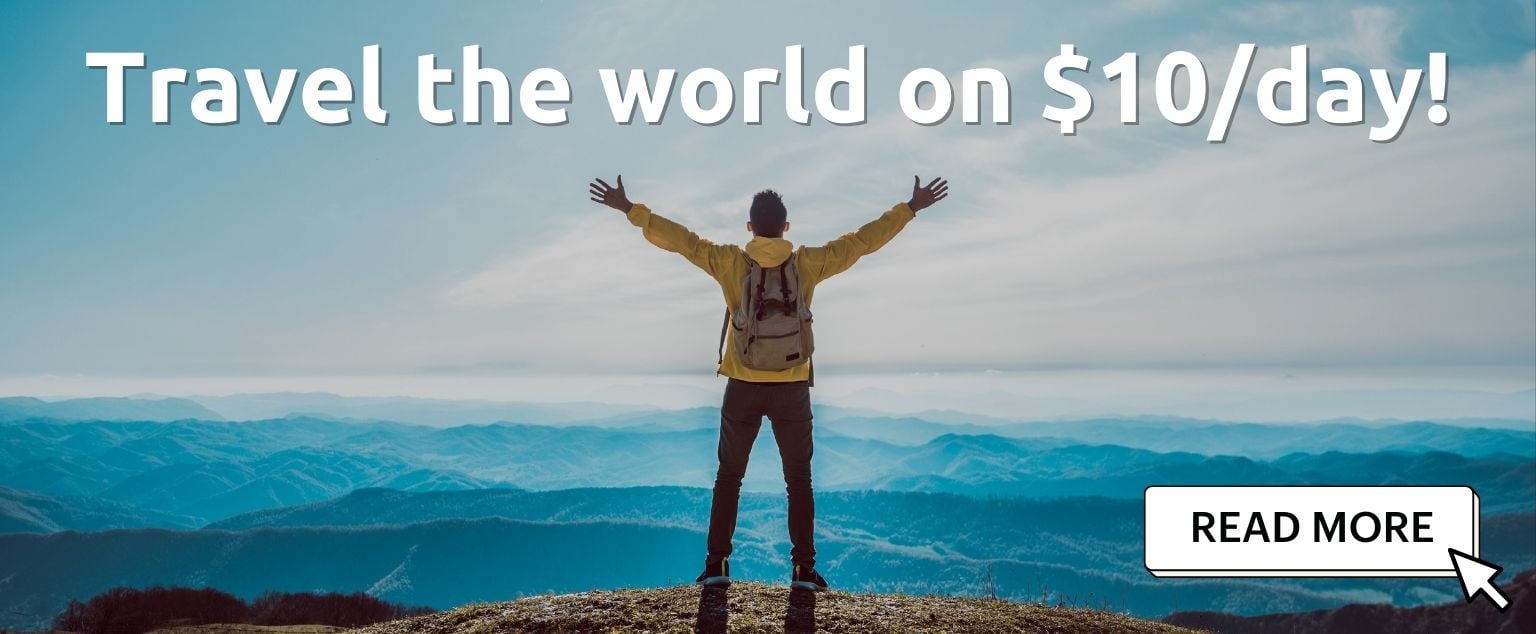 And for transparency's sake, please know that some of the links in our content are affiliate links. That means that if you book your accommodation, buy your gear, or sort your insurance through our link, we earn a small commission (at no extra cost to you). That said, we only link to the gear we trust and never recommend services we don't believe are up to scratch. Again, thank you!