Chiang Mai can be many different things to many different people. To some, it's the center of the Digital-Nomad universe.
To others, it's just a pitstop stop on the way to an epic land trip to Laos or Myanmar, or just a part of the loop when backpacking Thailand.
Whatever your reason for visiting Chiang Mai, one thing is certain – it's a fun city with tons to see, that comes at a very, very low price.
But with hundreds of hostels and hotels, it can be difficult to know where to stay, which is exactly why I made this list of the 10 best hostels in Chiang Mai.
I've broken down the best hostels in Chiang Mai by different travel-categories, so you can easily identify which hostel best suits your needs, so you can book with ease and get back to eating Pad Thai and drinking a few Chang beers!
Quick Introduction To Chiang Mai
Chiang Mai is in Northern Thailand. The best time to visit Chiang Mai is probably from October – April. The weather during this time is mostly cool and pleasant which is also why it's peak tourist season. That said, strongly recommend avoiding the burning season when all the farmers in the surrounding hills burn the grass rendering the air thick with smoke which runs from March to April.
Backpacking Chiang Mai is very affordable. Many temples are free to visit and street food can be enjoyed for under $3 per meal. Hostel dorms start from as low as $4 per night although as you will see, prices vary depending on what kind of dorm you want as well as time of year.
Quick Answer – The Best Hostels in Chiang Mai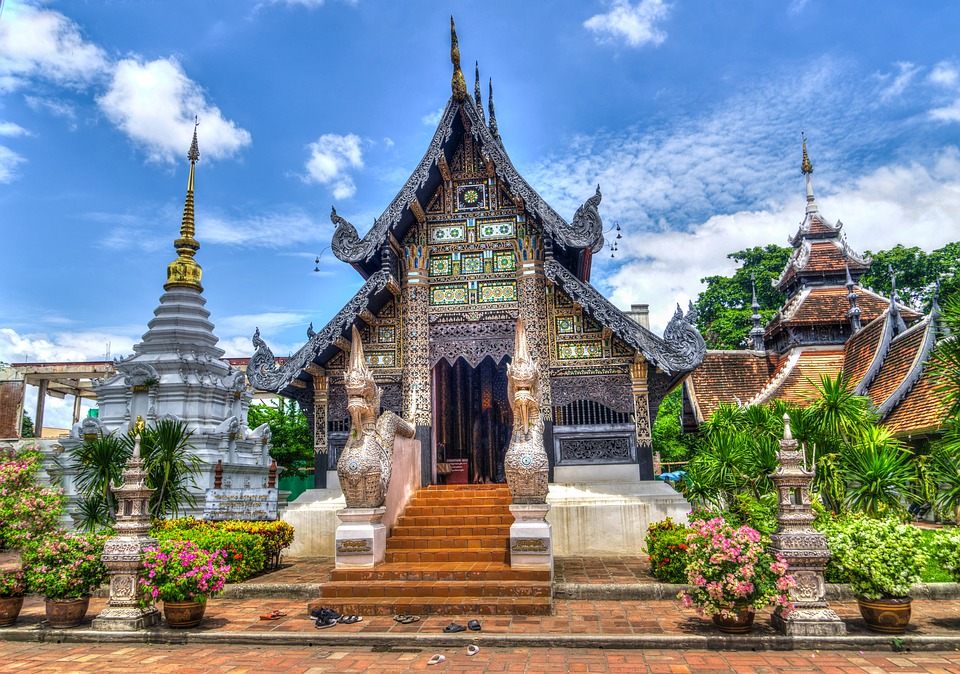 Things DO go missing sometimes…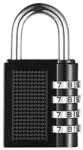 Psst! Heading to a hostel? Don't forget to pack a padlock! It's well worth having one so you can secure your locker and protect your stuff!
Our Top 3 Picks For The Best Hostels in Chiang Mai
If you need help deciding where to stay in Chiang Mai, here are our picks. These are the best of the best of the hostels in Chiang Mai;
S*Trips The Poshtel – Best Overall Hostel.
Hug Hostel Rooftop – Best For Solo Travelers.
Baan Heart Thai – Best Cheap Hostel.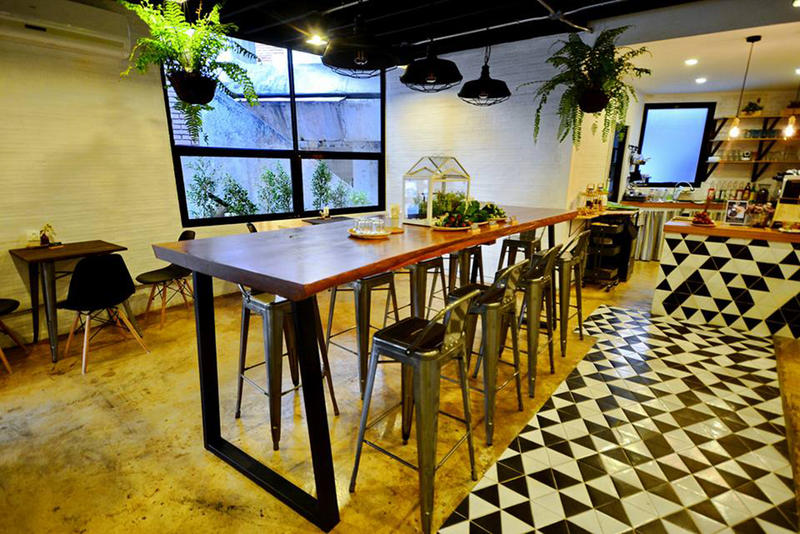 Literally just 5-minutes walking from all the cool hangout places in the old city centre, S*Trips The Poshtel gets an A+ for its location.
It may feel slightly overpriced at first, especially for private rooms, but once you get to feel the positive vibe and know of all the freebies that S*Trips The Poshtel gives you, you have to agree hands down that this is one of the best hostels in Chiang Mai.
The Wi-Fi is super-fast, the staff are amazing and you must not leave without trying the sticky rice – it's awesome!
$$
5 minutes from Sunday Walking Street
Free Breakfast
No Curfew
Anything Else?
Mixed and Female dorms available in room sizes from 6 up to 10 people.
Situated in downtown Chiang Mai, the night bazaar is a 5 minute walk away.
Hug Hostel Rooftop is one of the top-rated hostels in Chiang Mai and was an easy choice for our recommendation for solo travelers!
With a rooftop bar AND game room – Hug Hostel Rooftop makes it super easy to meet and mingle with other like-minded travelers.
The hostel is also well located, as it's only a 5-minute walk from great nightlife and a 15-20 minute drive from the airport!
Outdoor terrace
Rooftop bars/parties
Game room to meet and chill with other travelers!
Anything Else?
Mixed or Female dorms available in room sizes ranging from 4 – 12 people.
Located in the old city at Chang Phuak Gate, the hostel is just around the corner from some of the most famous street food stalls and weekend night markets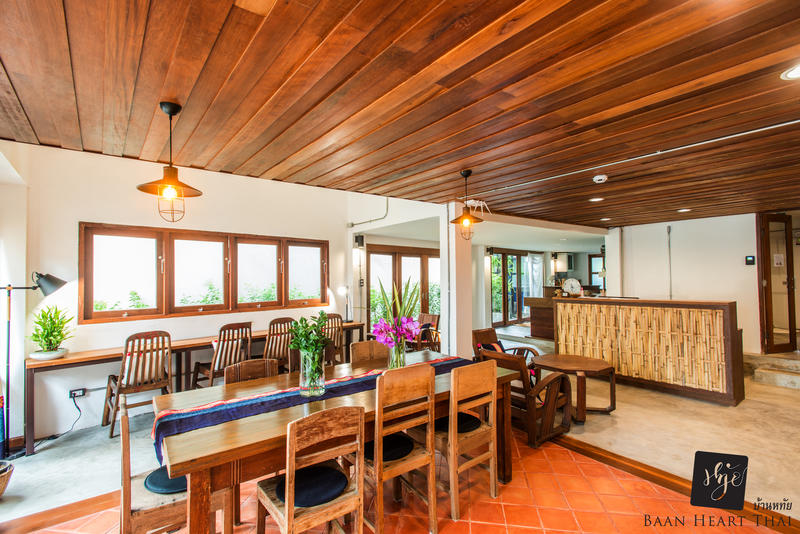 Baan Heart Thai is not only one of the best budget hostels in Chiang Mai, but one of the best hostels in Thailand. For as low as $10, you get to sleep in your own pod bunk which has a foldable desk, personal reading light, and power sockets. Plus, high-speed free Wi-Fi takes care of all your social media needs.
Cheap as chips on price but not on quality, Baan Heart Thai's is one of the most friendly hostels in Chiang Mai.
$
Pod style bunks with foldable desk
Large lounge space
Free drinking water refill
NOT a party hostel so great for some quiet time!
Anything Else?
Note that this hostel has no elevator.
The mattress styles are Asian style which maybe a bit hard for some Western guests.
Each bed is equipped with fordable desk, power sockets and personal reading light.
How to Choose the Best Hostels in Chiang Mai
Though not as off-the-charts as exploring Bangkok's madness, Chiang Mai is an epic destination in itself and is noticeably cheaper than it's big brother to the south. Chiang Mai has developed rapidly over the past few decades and is really unique in its ability to bring Western amenities, at a high quality, while still being at a bargain price.
Some things, in particular, I took into consideration…
Price – But not too much. As mentioned, Chiang Mai is so affordable, that if you are feeling in need of splurging, you can do so here without breaking the bank. Price of Travel puts Chiang Mai at just under $20 a day, which is about as cheap as you'll get it (but note; given the low prices of everything, it is easy to unknowingly spend much more).
Location – Chiang Mai is very spread out and their public transit is limited to buses and tuk-tuks. So if you are looking to see something, in particular, it might be best to stay close. Fun fact – Uber is a well oiled machine in Chiang Mai and my personal favorite way to get around. Cheap and recommended.
Amenities – While there are free breakfasts, the truth is that many of them aren't much to brag about, and given the cheap nature of Chiang Mai, you might be better off just finding your own grub.
More Great Chiang Mai Hostels
In case you didn't quite find what you're looking for, here are some more great Chiang Mai hostels.
Best Cheap Hostel in Chiang Mai #2 – Samsibsan Hostel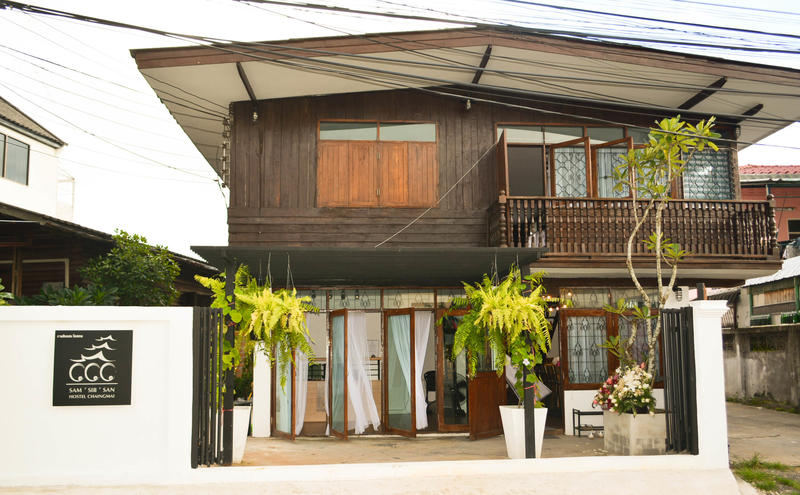 $
Free Breakfast
1 km from Wat Phra Singa and Wat Chedi Luang
Tour & Travel Desk
Samsibsan is one of the best backpacker hostels in Chiang Mai and it's highly affordable. For less than $10, you get to enjoy a lavish, free breakfast, high-speed internet, stay in a comfy bunk, and a chance to make a lot of new friends. A modified Lanna style wooden house, Samsibsan Hostel is definitely one of the coolest hostels in Chiang Mai. The hostel is within walking distance to all major tourist hotspots and the "no curfew" lets you enjoy the whole Chiang Mai Pub Crawl scene and come in as late as you want.
Best Cheap Hostel in Chiang Mai #3 – Stranger House
$
Free Breakfast, snacks, and tea
Book exchange
No curfew
Don't go by its name for the Stranger House is not just one of the top hostels in Chiang Mai, it is also one of the friendliest hostels too. The steampunk design of the hostel is proper cool and its warm and funny staff makes sure you have a great time. And, if you are a digital nomad, you're in extreme luck since Stranger House is located just 5 minutes from Nimmanhaemin Road – the spot where the cool kids hang out and expats live!
Best Hostel for Couples in Chiang Mai – Oxotel Hostel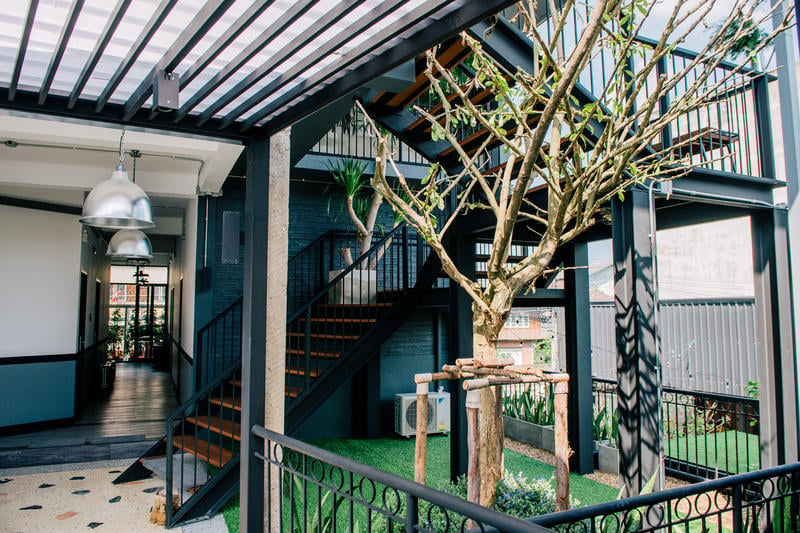 $$
Free Breakfast
Right next to Saturday Walking Street
2 km from Chiang Mai Airport
Oxotel Hotel is among the top hostels in Chiang Mai and even though it is slightly overpriced, the resort-style hostel has onsite facilities help rationalize the extra baht spent. Whether you wish to stay at one of their cozy private rooms or try something different and stay in one of the modified trailers, Oxotel Hostel is definitely one of the best hostels in Chiang Mai. One step away from the local stores and ATM and two steps away from the old city centre, Oxotel Hotel makes for a perfect base to explore the incredible city of Chiang Mai.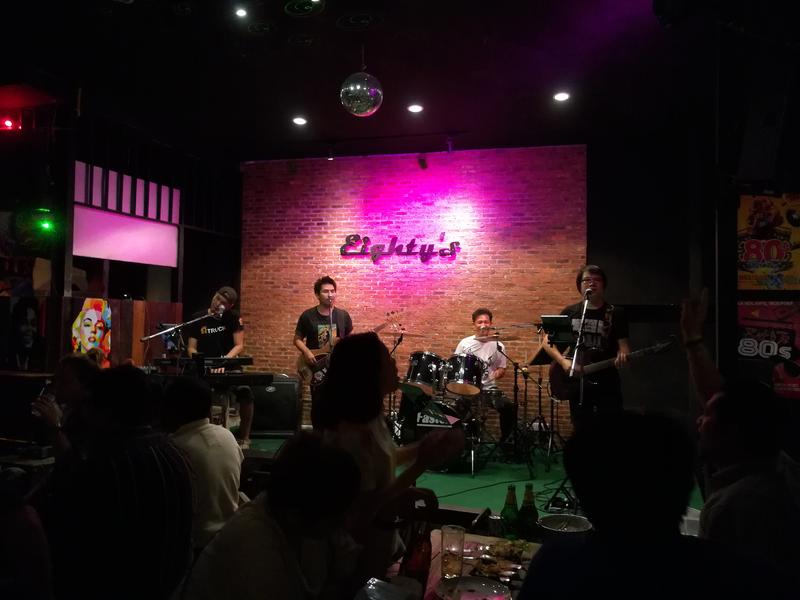 $
10 minutes from the party district
Café and Bar
Nightly parties and beer pong tournament
If you are in the mood to party, it can't get better than at Bodega Chiang Mai Party Hostel. The name speaks for itself, but just so you know, it is one of the best backpacker hostels in Chiang Mai and definitely the centre of all party events. Bodega Chiang Mai Party Hostel is the place where you need to be if a raging party is what's on your mind. Down a few shots at the in-house bar and then set the pace for a night of shotgun challenges and beer pong tournaments. They also have a location in Bangkok if you are going to be backpacking there as well.
Best Hostel for Digital Nomads in Chiang Mai – The Pause Hostel
$
Tour & Travel Desk
24-hour free access to internet-PCs
Rooftop lounge with Mountain View
Located in Nimmanhaemin Road (the digital nomad central of Chiang Mai), The Pause Hostel offers superfast Wi-Fi, a rooftop lounge with a view, computers with internet that you can use free of charge throughout the day, co-working spaces nearby and an amazing crowd for networking and socializing – the perfect recipe that makes The Pause Hostel the best hostel for digital nomads in Chiang Mai. The travel desk also helps you make your travel plans so it's not all work and no play.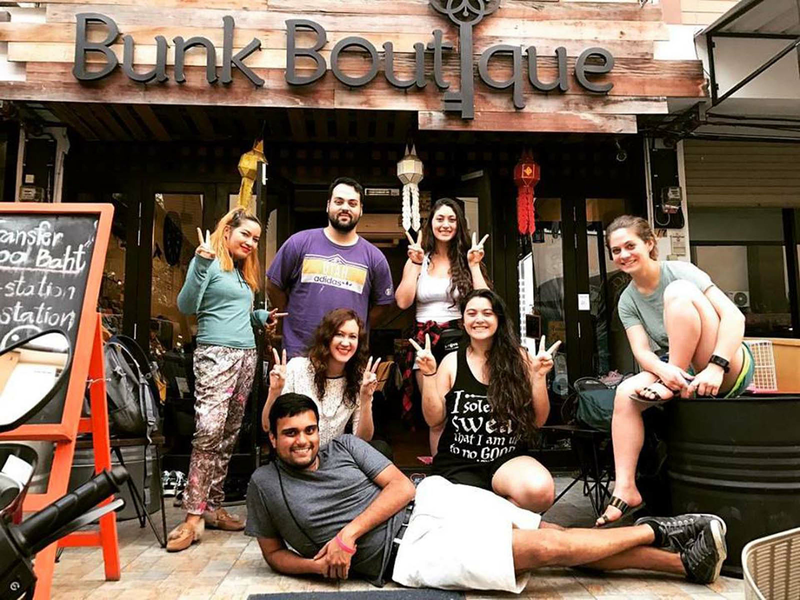 $
Free Tea and Coffee
Laundry Service
Rentals and Tour Organizing
At Bunk Boutique Hostel, you are always near the super popular attractions of Chiang Mai, yet you can feel peace and quiet when you need it. The super-friendly staff are always ready to help you with renting motorbikes, bicycles, and cars and they can even help you with planning your adventure tours in and around Chiang Mai. For less than $10, you can get yourself a comfy bunk in an AC dorm and for less than $20, you get yourself a huge private room with AC, hot shower, cable TV, work desk, and maybe a little balcony.
The BEST Travel Backpack?!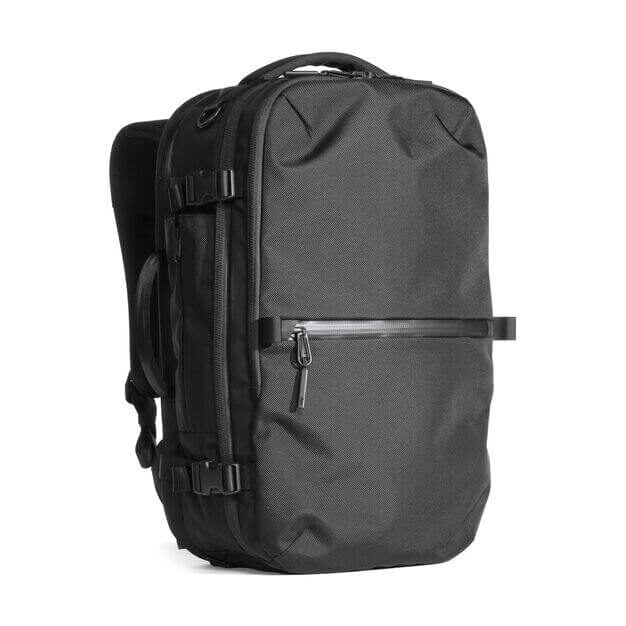 Pssssst! Not picked the perfect travel backpack yet? The Broke Backpacker team has tried out over thirty backpacks this year! Our favourite travel backpack is the Aer Travel Pack 2.
View on AER
More best hostels in Chiang Mai
In cse you didn't quite find what you're looking for, here are some more awesome Chiang Mai hostels.
$
1 minute to the Night Bazaar
Book exchange
Funky Lounge area
If you and your mates are adrenaline junkies, here's the good news – The Living Place 2 is one of the best youth hostels in Chiang Mai because of their brilliant adventure travel packages and exciting trips around North Thailand. There are several cafes and restaurants near the hostel, but you can also enjoy the free tea and coffee offered here. For about $15, you can enjoy your stay in a cosy, colourful private double bedroom which also comes with a small work desk and a couch. Want to chill out for the day? Grab a beer from the reception area and laze around on the numerous couches.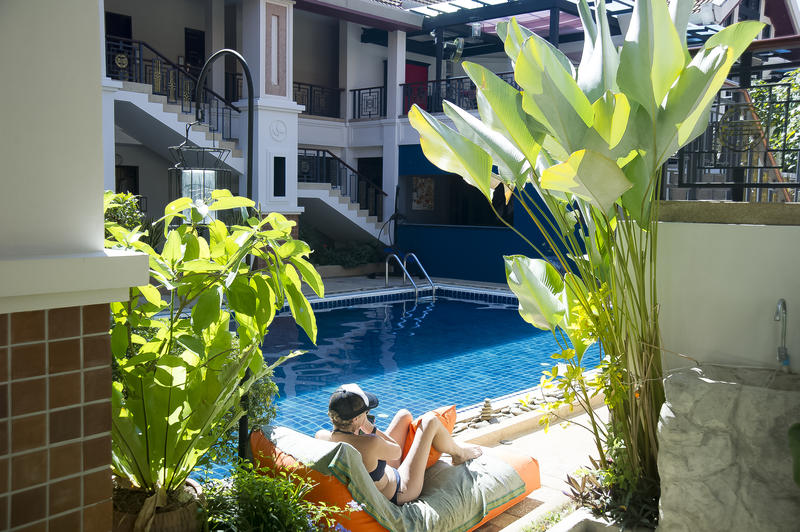 $$
Swimming Pool and Spa
On-site restaurant
Themed guestrooms
Glur Chiang Mai Hostel is a perfect choice for those who wish to spend some relaxing time during their vacation in Chiang Mai. The brightly themed guestrooms, the in-house spa, and the outdoor swimming pool make Glur Chiang Mai Hostel one of the coolest hostels in Chiang Mai. For all the luxuries it offers, you would barely even notice the extra bucks that you pay for your stay here. Right across the Ping River and 5 minutes from Tha Pae Gate, Glur Chiang Mai Hostel is one of the top hostels in Chiang Mai.
Want to save the world?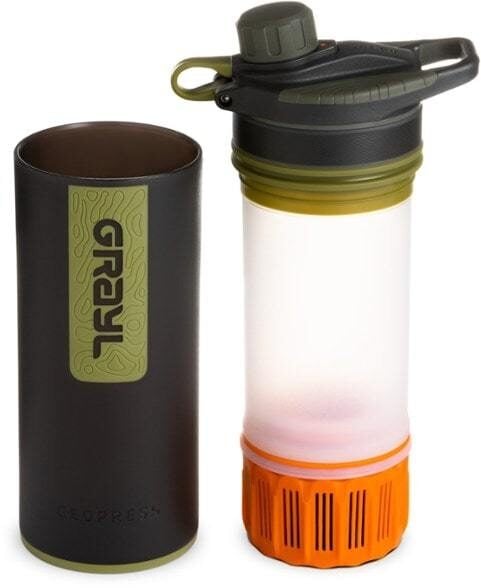 Single-use plastic bottles are a huge threat to Marine Life – Be a part of the solution and travel with a filter water bottle.
The GRAYL GEOPRESS water bottle is the ONLY all-in-one filter water bottle setup you'll need. Whether you need to purify the water from a hostel sink in Kathmandu or a stream trickle in the Andes, the Geopress has got you covered.
Read our full review of the GRAYL GEOPRESS!
What to Pack for your Chiang Mai Hostel
Here's some gear our editors take hostelling.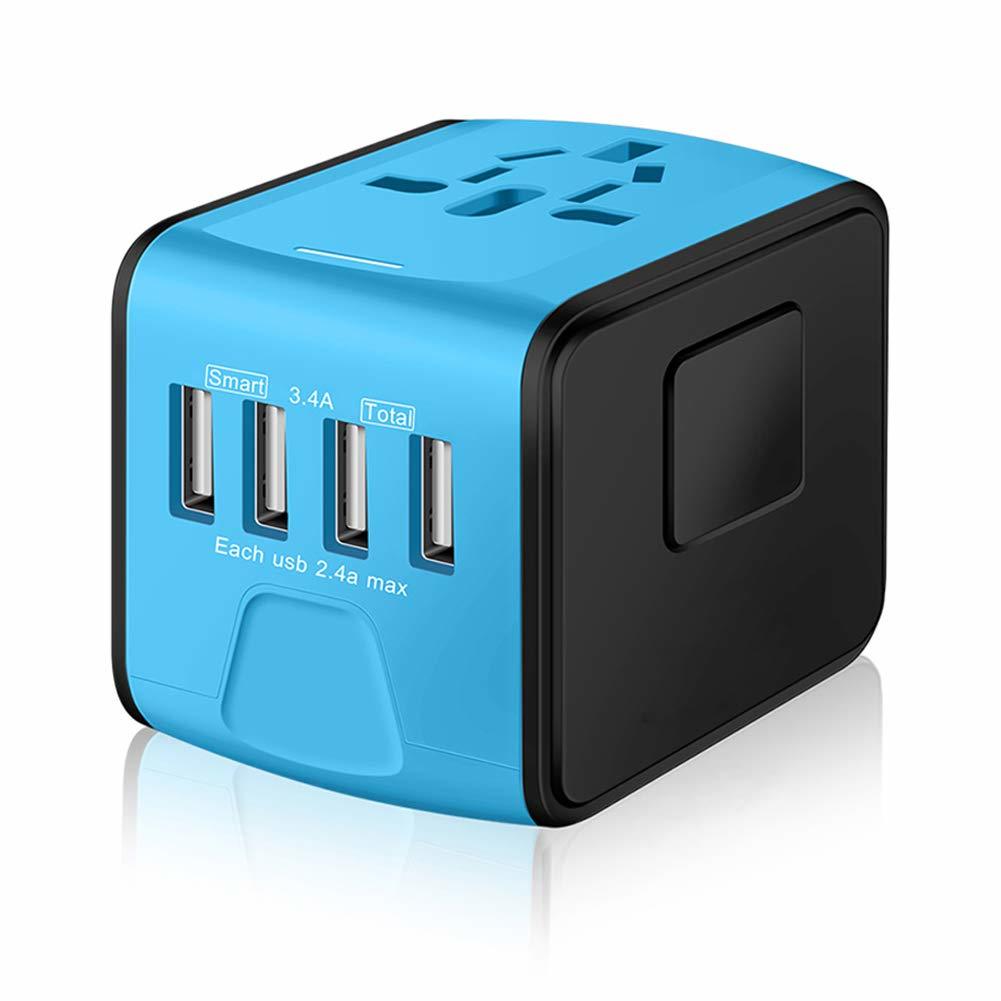 1. Universal Travel Adapter: This universal travel adapter charges your devices in (pretty much) every country – definitely a lifesaver when travelling around the world. The plug also regulates the power output depending on which device you're charging. No more fried hair dryers or electric razors!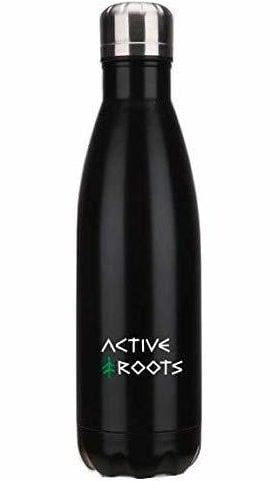 2. Active Roots Water Bottle: Sturdy and durable, the Active Roots water bottle survives the roughest adventures while keeping your drink cold or hot for at least 24 hours. Vacuum-sealed and made from stainless steel, the bottle can fit 25oz, which is plenty to keep you hydrated. Super cool bonus: the bottle isn't just super useful, it helps to reduce the single-use plastic waste – save the planet by filling up your bottle.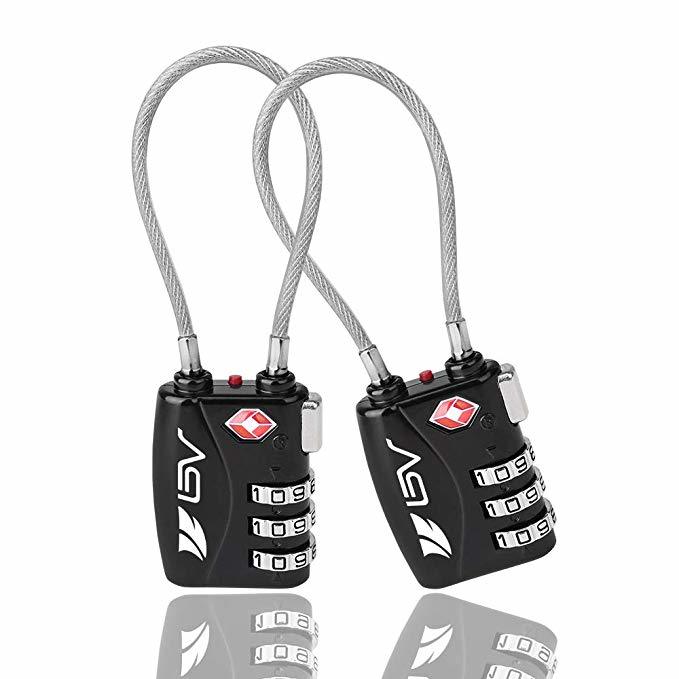 3. Padlock: Unless the thief literally spends hours to figure out the code (he won't), this three-digit padlock is going to keep your stuff safe. It's great for keeping the zipper of your backpack secured or your locker properly closed. This basic and very flexible padlock saves you from having your essentials stolen. Definitely a must-have for every backpacker!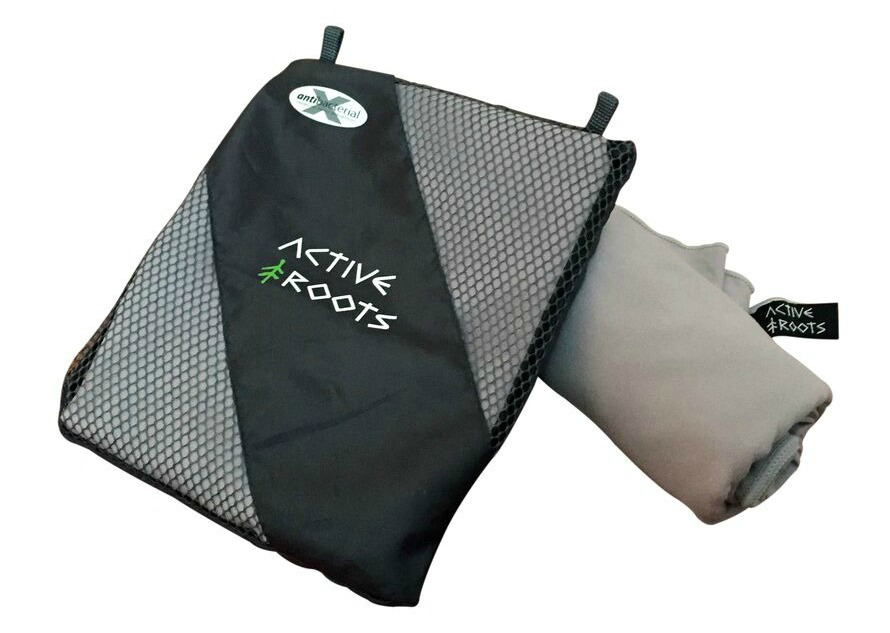 4. Active Roots Microfiber Towel: Having your own towel on your travels is a game changer. The Active Roots Microfiber Towel is perfect for travellers who are looking for a lightweight, quick-drying and extremely soft option. The antibacterial material is super water-absorbent and resists odor buildup because of its antimicrobial material. Ain't technology cool?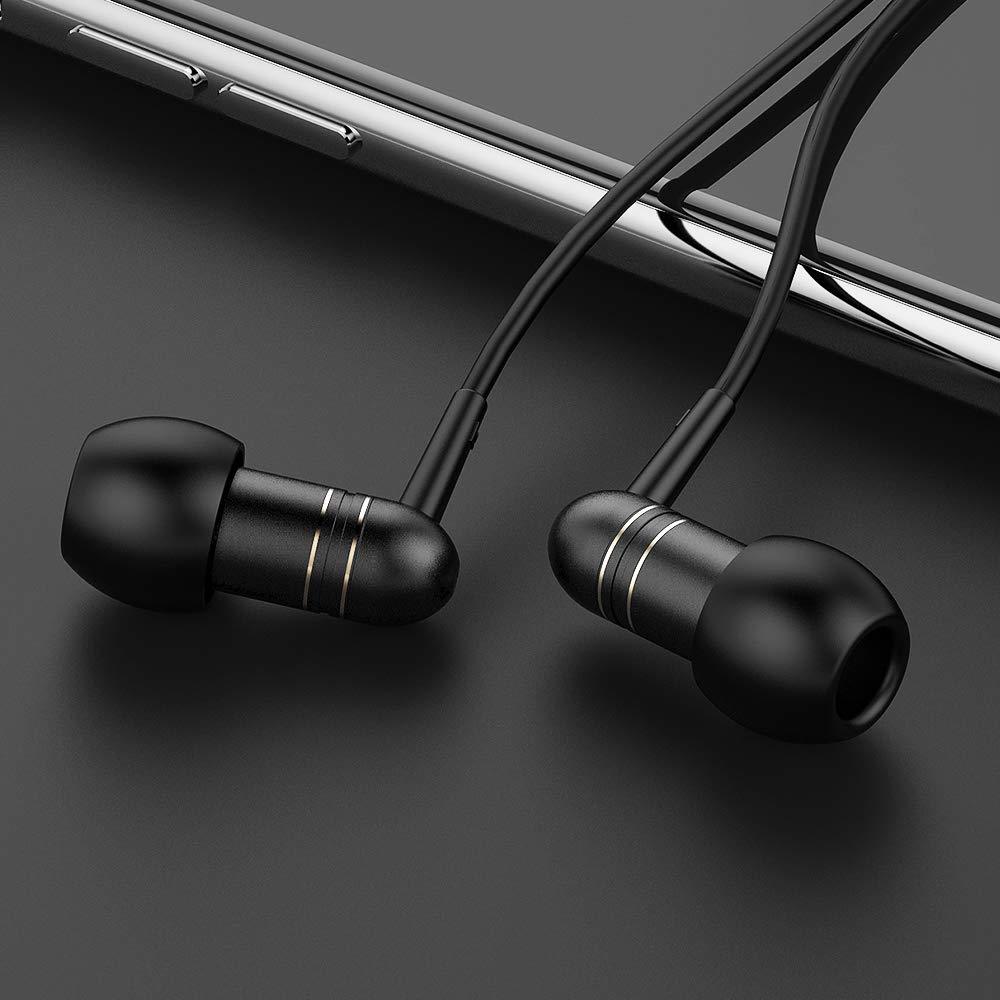 5. Noise-Cancelling Earbuds: You'll have some pretty sorry roommates – it happens from time to time. These noise-canceling earbuds help mitigate the damage. The comfortable and ergonomic design won't hurt your ears while sleeping no matter how long you keep them in. Increase the quality of your sleep by listening to some relaxing music at night or just enjoy the silence.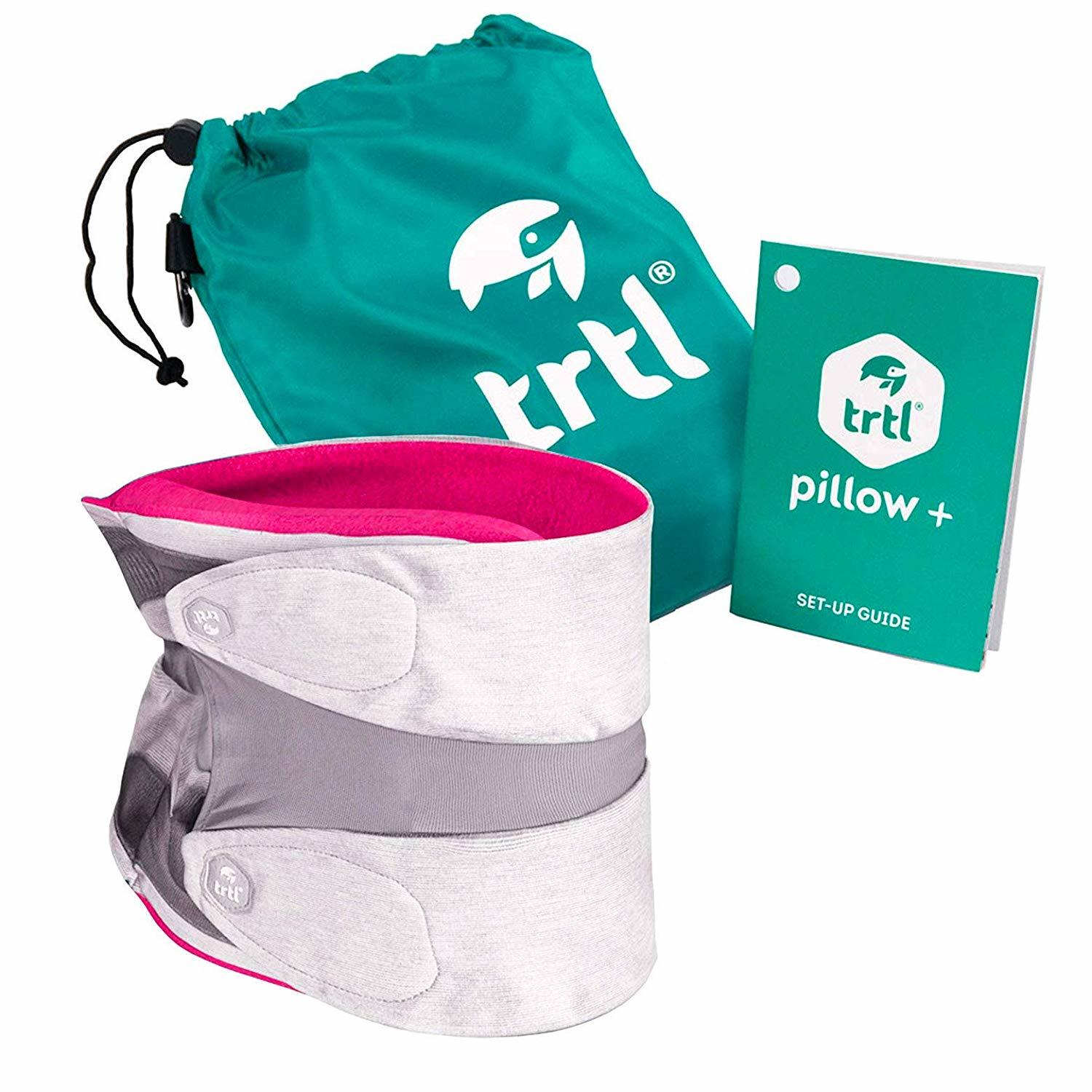 6. TRTL Travel Pillow: Nothing is worse than a sleep-deprived and grumpy backpacker. Do yourself a favour and get some decent rest with this comfortable TRTL travel pillow. The ergonomic design (fancy!) makes it possible to sleep upright, which can be a real struggle with normal neck pillows. Having this cool pillow makes long bus rides or flights way more enjoyable – and who knows, maybe you'll even be looking forward to it next time. If so, leave those guys a good review.
Why you should travel to Chiang Mai
While not the most charming town, if you are looking for authentic Thai culture with high-quality Western amenities – Chiang Mai rocks! Given all of these perks, it's easy to see why it's become the center of the Digital Nomad universe.
Hopefully this list of the 20 best hostels in Chiang Mai helps ease the burden of of picking a place to stay. If you are still undecided, remember that for its price, vibe and freebies, we recommend  S*Trips The Poshtel. Click below to book and get to exploring Chiang Mai!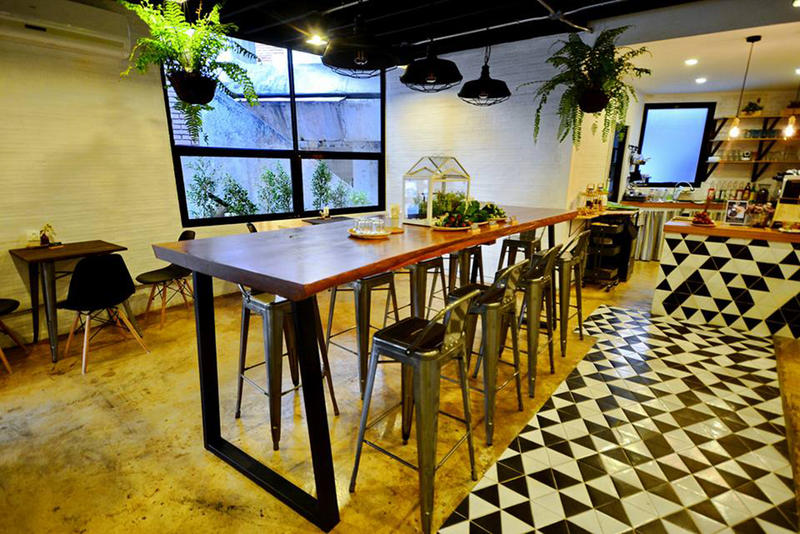 Travel Safety Tips for Chiang Mai
And don't forget Travel Insurance! We've put together a roundup of Travel Insurance for backpackers – check it out here, or if you're low on time, get a quote from World Nomads, our favorite travel insurance provider.
Getting an estimate from World Nomads is simple – just click the button or image below, fill out the necessary info, and you're on your way!

More Epic Hostels in Thailand and Southeast Asia
Hopefully by now you've found the perfect hostel for your upcoming trip to Thailand.
Planning an epic trip all across Thailand or even Southeast Asia itself?
Don't worry – we've got you covered!
For more cool hostel guides around Southeast Asia, check out:
Over to you
By now I hope our epic guide to the best hostels in Chiang Mai has helped you choose the perfect hostel for your adventure!
If you think we've missed anything or have any further thoughts, hit us up in the comments!
"Find out how YOU can support the site. We work hard to put out the best backpacker resources on the web, for free! It's all about helping out our tribe of awesome backpacker readers [that's you!]. Please visit the link to find out how you can help keep the site going 🙂
For the sake of transparency, some of the links in our content are affiliate links. This means that if you book your accommodation, buy a book or sort your insurance, we earn a small commission at no extra cost to you. I only link to stuff I've actually used and never endorse products or services that are not up to scratch. Thanks for your support.