Surrounded by lofty mountains hugged by tropical jungle, Chiang Mai is not your typical urban sprawl! Despite its size, the chilled atmosphere and proximity to nature make it one of the most relaxed cities you'll ever visit.
Chiang Mai has a proud past as an independent kingdom and still retains many of its traditional Lanna customs. You'll be immersed in all of this and more with our in-depth Chiang Mai itinerary!
Chiang Mai's such an amazing city that we've waxed lyrical about it on countless posts and we're going to do it again: from gorgeous temples to an atmosphere of zen, there are so many reasons to travel to Chiang Mai!
Whether you're shopping up a storm at the Night Bazaar or up to your knees in mud as you watch elephants bathe in the river, there's plenty of fun to be had on your visit to Chiang Mai — just hold tight to our 3-Day Chiang Mai itinerary!
Let's get right to it…
If you want to have a great time backpacking Chiang Mai, it doesn't really matter how many days you spend here but you do need to have an awesome itinerary — and that's exactly what we've put together right here! From charming temples to vibrant markets, everything you need for an incredible trip to Chiang Mai is packed in 3 days!
Getting around between attractions isn't very hard. In fact, there are various methods of transportation for you to pick and choose from!
Walking between sites on your 3-day itinerary in Chiang Mai is probably the best method of transport. Since most landmarks are located in the Old City or around the markets, the distances aren't too far. You should, however, take care when walking: the sidewalks aren't always well-maintained and are often used by motorcyclists!
The public transport system is centered around tuk-tuks. They're kind of like taxis as they travel to specific places that you request. Just prepare for a bumpy and very speedy ride!
Song Taews, or Red Taxis, are shared taxis that sometimes have set destinations and other times don't. For both the Song Taew and the tuk-tuk, you should negotiate prices.
The final option is to hire a motorbike. While many tourists think that getting around on a motorbike is a quintessential part of their vacation in Chiang Mai, it's worth remembering that Thailand has the second-highest number of road accidents in the world — so make sure you actually know how to drive a motorcycle!
3-Day Chiang Mai Itinerary Overview
Day 1 in Chiang Mai: Elephant Nature Park, Wat Phra Singh, Wat Phan Tao, Wat Chedi Luang, Chiang Mai Night Bazaar
Day 2 in Chiang Mai: Chiang Mai City Arts and Cultural Center, Chiang Mai National Museum, Wat Umong, Wat Phra That Doi Suthep, San Kamphaeng Road
Day 3 in Chaing Mai: Lanna Folk life Museum, Bhubing Palace, Mae Ping River, Thai Massage, Terracotta Garden
More Places to See in Chiang Mai: Chiang Mai Gate Market, Wat Umong, Wualai Walking Street
As relaxed and peaceful as Chiang Mai may seem, the city is actually quite big! That said, the area that most tourists tend to stick to is quite compact in the downtown part of the city. Here, there are various neighborhoods that will appeal to all kinds of travelers!
Knowing where to stay in Chiang Mai is important to make the most out of the 3 days. Old City has to be the ultimate best place to stay in Chiang Mai. This neighborhood is in the heart of the city and is chock-a-block with the most fascinating Chiang Mai points of interest, such as Wat Chedi Luang!
It's also the best area in town for those on a budget as there are plenty of Chiang Mai's backpacker hostels and budget accommodations located here, and you can save costs on transport by walking to the nearby attractions!
Nimmanhaemin, often called Nimman, is a more alternative, modern part of Chiang Mai. It has a vibrant atmosphere and is the center of the city's local nightlife! Although the most iconic landmarks on your Chiang Mai itinerary aren't in the area, there are plenty of things to keep you busy, such as bars, clothing boutiques and the local university!
What's not to love about an affordable downtown hostel with plenty of quality facilities? You'll find all this and more at S*Trips The Poshtel! It's within walking distance to many of the sites on our 3-day Chiang Mai itinerary, such as the Night Bazaar. It's also noted for its impeccable cleanliness and spacious dormitories.
A gorgeous traditional wooden house with all modern comforts and conveniences, this Chiang Mai Airbnb is situated near the moat. There's one king-sized bedroom, another bedroom with bunk beds and a single bed, and an air bed in the living room if required. Bedrooms have air conditioning. The bathroom is new and there's an open-air kitchen, living room, and dining area. The home has Wi-Fi. There's secure parking.
Centrally-located, characterful and sparklingly clean… what else could you ask for from a budget hotel? Arch39 Minimal Art & Craft offers real value for money with its array of spacious rooms, complimentary bicycle hire and delicious breakfasts! The staff are also incredibly friendly and helpful with arranging your 3-day Chiang Mai itinerary!
Best Luxury Hotel in Chiang Mai – The Inside House
This elegant and comfortable hotel truly deserves its 5-star rating! It's situated in a stunning white and green mansion in the city center, with landmarks like the Chiang Mai Gate within walking distance! The hotel's bathrooms are particularly luxurious, mixing indoor and outdoor living with bathtubs set beside private pools and surrounded by greenery — you'll have to redefine the notion of bliss after a dip here!
The first day in Chiang Mai is all about getting to know the key attractions that you'll find in Old City! Thailand is famous for its stunning temples – you can literally feast your eyes on every single one of them! It's a great way to start your 3-day Chiang Mai itinerary. To round the day off, you'll dine on local Thai cuisine while bargaining like a local in the bazaar!
9:00 AM – Elephant Nature Park
Elephants have long called Thailand home but in recent years they have been under threat from tourism, habitat loss, logging and poaching. Elephants may seem strong but riding them can actually harm them. Thanks to Elephant Nature Park, tourists can now interact with the iconic Thai elephants in a more ethical way!
4:00 PM – Wat Phra Singh
Wat Phra Singh is the largest temple in Chiang Mai and an absolute must on your 3-day Chiang Mai itinerary! There are three main structures in the temple complex that you should visit.
Viharn Lai Kam is the temple's assembly hall. It was originally constructed all the way back in 1345 and is the epitome of Lanna-style building. Be sure to admire the roof which was designed in the shape of wings! Inside, it's beautifully decorated with wooden carvings and stucco. The highlight, though, is the statue of Phra Singh, the Lion Buddha. If you're lucky enough to be in Chiang Mai for the Songkran festival, it is this Buddha that is processed around the city!
5:00 PM – Wat Phan Tao
Once a palace, this pretty structure is now one of the most beautiful sites on any Chiang Mai itinerary! This unusual temple in was built of specially-molded teak panels that were fit tightly together, supported by teak pillars. Look up as you enter: the three-tiered roof features gilded snake tails and there's a spectacular gilt carving of a peacock above the entrance!
6:00 PM – Wat Chedi Luang
Most of Chiang Mai's temples are gold and meant to be admired in direct sunlight but not Wat Chedi Luang! This ancient temple is best viewed at night when lanterns and candles breathe magic into the atmosphere, so head here around dinnertime!
Wat Chedi Luang isn't as majestic as Wat Phra Singh but it has an atmosphere that isn't easily beaten! It's a partially ruined, tall and imposing structure that is a testament to Chiang Mai's long and glorious past. It was built in the 14th and 15th centuries with a pagoda rising 80 meters high! Over time, the height diminished to 60 meters but Wat Chedi Luang remains one of the most impressive Chiang Mai landmarks!
7:30 PM – Chiang Mai Night Bazaar
Now that you've made some epic memories touring the Old Town and have gotten to know more about the city, it's time to start finding the perfect mementoes for your 3-day stay in Chiang Mai! You'll find a mind-blowing variety of goods on offer at the Night Bazaar and the vibrant ambience is so infectious that it's worth a visit even if you're not buying!
Night Bazaar has many different goods on sale, from knock-offs to antiques, but it's the ideal place to visit in Chiang Mai to purchase traditional Thai crafts. Soft Thai silks and carved wooden items are the most popular souvenirs but don't overlook the bamboo rice boxes, silver jewellery, and handmade soaps and candles
With 2 days in Chiang Mai, it's time to look behind the stunning landmarks and get to know the history and culture that built them! There's more to Thailand than just street food and temples (although that worth a visit alone!). History lovers will enjoy this day especially. Take notice that the last stop today is a bit further from the city centre. Make sure you wear comfy shoes, as you'll be walking around quite a lot.
9:00 AM – Chiang Mai City Arts and Cultural Center
Right in the middle of Old City, you'll find this excellent museum in the old provincial government hall. This beautiful Art Deco building is certainly a great place to start the second day.
The monument in front of the center is the Three Kings Monument. King Mengra, the founder of Chiang Mai, stands with his friends (also kings) who were involved in the layout of Chiang Mai. It's quite an iconic image that comes in various forms across the city.
11:00 AM – Chiang Mai National Museum
There's no doubt that the city's National Museum is one of the most underrated places to visit in Chiang Mai: few people wonder what to do in Chiang Mai and think of this little gem! Luckily for you, we can highly recommend it!
The Chiang Mai National Museum is the perfect continuation of the trip down history lane that the Chiang Mai City Arts and Cultural Center would've started! It's small and quiet so the exhibitions tend to make quite an impact.
1:30 PM – Wat Umong
With 2 days in Chiang Mai, you'll have time to visit a few more temples. Wat Umong is often known as the Hidden Temple as not many tourists find it in the jungle outside of Chiang Mai.
Wat Umong was founded in 1297, just a year after Chiang Mai was established. Its architecture is characterized by the use of tunnels. At the end of each tunnel is a Buddha or another symbol. The tunnels are designed so that external sounds are minimized, creating a hushed and deeply spiritual atmosphere.
3:00 PM – Wat Phra That Doi Suthep
By now, you'll have seen your fair share of temples and may even be feeling a bit "templed out". Bear with us, though, because we've saved the best for last!
Wat Phra That Doi Suthep was founded in 1383 to house a fragment of the historical Buddha's shoulder bone. The original bone was brought by a monk to Lanna where it broke into two pieces. One was enshrined at Wat Suan Dok, while the other was tied to a sacred white elephant who wandered the jungle. The spot on which the elephant died was the spot chosen to house this bone shard: Wat Phra That Doi Suthep.
4:00 PM San Kamphaeng Road
Make sure you're wearing comfy shoes when you arrive at San Kamphaeng Road because there are loads of villages and factories on this Chiang Mai walking tour!
San Kamphaeng Road is the best place in Chiang Mai to buy Thai silk which is often considered to be the best in the world. Try Shinawatra Thai Silk, the oldest silk factory in Thailand.
By the time we reach day 3, we will have already seen a lot. It might be the case that you want to have a chill day and not do so much. Feel free to cut out a few parts of this particular itinerary and then save the rest when planning your next trip to Chiang Mai!
8:30 AM – Lanna Folklife Museum
Lanna Folklife Museum doesn't have as many historical items as the Chiang Mai City Arts and Cultural Center or the Chiang Mai National Museum but it does do a splendid job of personalizing the Lanna people's glorious history!
Detailed images of daily life are recreated through the use of wax dolls and reconstructions. For example, there's a trio of wax dolls playing music, while a life-size loom allows you up close to Lanna arts!
It's a great spot to spend some time if you're travelling with kids. Learning about Chiang Mai's culture and the history behind it might not be everyone's favorite thing, but it sure is interesting and informative.
10:00 AM – Bhubing Palace
Bhubing Palace is as visited by locals as by tourists due to its spectacular gardens! No visit would be complete without a garden stroll but the buildings themselves are also quite interesting!
Phra Tamnak Bhubing Rajanives is the main building of the palace complex. The upper level is home to the royal family, while the lower level is reserved for their entourage.
There are a number of other residences in the palace complex, such as Ruen Peek Ma (Log Cabin) which is inhabited by a royal princess. Ruen Rab Rong is a royal guesthouse built in the modern Thai style.
12:00 AM – Mae Ping River
Riverside, as the area on the banks of Mae Ping is known, is considered to be the most relaxed part of Chiang Mai. It's home to several luxury resorts, shops, markets and stunning views!
We suggest you set aside a few hours for a chilled walk around the area. You could choose to visit Warorot Market, a fruit market that also hosts stalls selling street food and other goods. Afterwards, take a leisurely stroll around the area's many shops and cafes.
3:00 PM – Thai Massage
Thai massage is unique in that it doesn't involve oil being massaged onto bare skin. You're given a set of loose clothes to change into and the treatment revolves around pressing down on your muscles firmly and stretching them gently.
The Women's Correctional Institute is a good place to try out a traditional Thai massage. There's no need to worry about safety as there are guards on duty and all the inmates are trained for 6 months in Thai massage.
If you'd like to support the women but would feel more comfortable with ex-inmates, then try Lila Thai Massage. The company provides jobs to many former prisoners who trained with the Women's Correctional Institute. It's not a luxury spa but the services are top-notch!
4:30 PM – Terracotta Garden
Hidden from the city by a decorative wall, the Terracotta Garden is sort of place you either look for or just happen to stumble upon! Stepping into the walled garden is like reaching an oasis: all around you, you'll see shamrock-green leaves spilling out between larger-than-life Buddha-style statues.
The collection of ornate pots, wall hangings and statues is breathtaking. We recommend that you pull out a chair and place an order with the small cafe for drinks while you meander leisurely around the garden. Don't worry if it rains; the cafe is entirely enclosed by glass so you can still feel like you're in the garden while remaining dry inside!
Need a place quick? Here's the best neighborhood in Chiang Mai
Try to spend as long as possible in the city. There are just so many amazing attractions to visit that 3 days in Chiang Mai will pass by in a whirlwind! If you can, try to stay a little bit longer and visit even more awesome hotspots. We've listed a couple more of our favorites down below. Note that these are in no particular order.
1. Chiang Mai Gate Market
This market has the most awesome food stalls in Chiang Mai and perhaps even all of Thailand. The market is held most nights of the week, but weeknights are the most popular. There are fewer vendors on weekend nights, so make sure you go when you can enjoy everything this market can offer.
2. Wat Umong
There are a lot of temples and shrines in Thailand. In fact, when you're looking for the most interesting places to visit in Chiang Mai, you'll find that most of them are temples. But these shrines are a little different because they're nestled underground, attached to a network of tunnels that were once used by a king and a Chiang Mai monk who preferred to pray underground.
3. Wualai Walking Street
If you're into shopping, but big crowds irritate you, this is the perfect spot for your Chiang Mai itinerary. Fewer tourists visit this walking street but that doesn't mean there are less things to see.
If you want a fun and lively market that isn't as packed as the rest, then show up on Wualai for the Saturday market. It opens in the later afternoon and runs until late.
You can generally categorize Chiang Mai's climate into three seasons. It's rainy season from May to October. November to February is winter, while March to April is summer. Summer may sound like a good time to travel to Chiang Mai but it's also burning season. During this time, farmers in the surrounding countryside burn the remainder of their harvest. This causes extensive smog which often obscures the mountain ranges around Chiang Mai and causes pollution in the city.
In terms of planning your trip, it doesn't really matter when you visit exactly. With the exception of the burning season, Chiang Mai is generally a great destination year-round as every season brings its advantages. The best time to visit Chiang Mai tends to be in the shoulder season. June and October are both good times to enjoy pleasant weather.
I've said it before and I'll say it again – nothing beats having a motorbike when visiting Chiang Mai. As long as you're comfortable on a bike and can handle the slightly intense Thai driving style, having a scooter will make your life much easier. There are rental shops on every corner in Chiang Mai, with most offering daily, weekly, and monthly rates. Make sure you check your bike (even take photos of its condition before you head off) and ask for a helmet.
Those not comfortable on a bike will have to get by on public transportation. There's no metro system in Chiang Mai, but there are a ton of bus routes and the ubiquitous songthaew. These color-coded pickup trucks go just about everywhere in the city but can be a bit confusing. If you're looking to do Chiang Mai on the cheap, the songthaew are definitely the way to go.
Taxis will always get you from A to B in the safest way possible (the Thai idea of "safe") but haggling for a fair price can sometimes be a pain in the a*s. If you can, rent a personal driver while you're in Chiang Mai or use Grab. Grab is the cheapest and most efficient way to get around, but if you're travelling in a large group it can sometimes be a bit of a struggle to find a transport big enough or get everyone on the back of a bike.
Obviously your trip starts with packing your bag. make sure to have a pair of comfortable shoes with you (you'll be walking a lot), a hat and sunscreen – the Thai sun can get quite harsh around noon time. Be sure to tick off all of the essentials on your Thailand Packing List before you start your travels so your Chiang Mai experience will be a success.
While there are certain things to watch out for in the city, worries about safety in Chiang Mai certainly shouldn't stop you from planning a trip to Chiang Mai!
Avoid drugs when backpacking in Thailand. As chilled out as Chiang Mai is, Thailand is very strict when it comes to drug use and there's no exception when it comes to foreigners. Stay clear, then, because the lightest sentence is a $2000 USD fine!
A common scam occurs with tuk-tuk drivers who offer tourists free rides, take them to gem stores and forcefully encourage them to buy. If you feel uncomfortable, calling loudly for the tourist police tends to work well.
The biggest danger, however, comes from road accidents. Thailand is notorious for its large number of road accidents and foreigners trying out the seemingly cool motorbike are often involved. Only hire a motorbike if you're experienced with riding one and always wear a helmet. In fact, many backpackers are killed each year in motor accidents while driving in Thailand, so, please, follow the travel advice and warnings, respect the road, and stay safe!
Don't Forget Your Travel Insurance for Chiang Mai
World Nomads' mission is to support and encourage travellers to explore their boundaries. They offer simple & flexible travel insurance, and safety advice to help you travel confidently.
They've been doing it since 2002 – protecting, connecting, and inspiring independent travellers just like you.
Get a quote below or read our in-depth review!
World Nomads provides travel insurance for travelers in over 100 countries. As an affiliate, we receive a fee when you get a quote from World Nomads using this link. We do not represent World Nomads. This is information only and not a recommendation to buy travel insurance.
Find out what people want to know when planning their Chiang Mai itinerary.
With rivers, mountains and jungle just outside of the city, Chiang Mai offers visitors access to a world of adventure and breathtaking natural landscapes! The city itself, however, isn't outshone by these natural wonders: colorful markets, intricate artwork and stunning temples can be found on almost every corner in Chiang Mai.
This incredible combination of nature and culture makes Chiang Mai a winning destination that's best seen with our expert 3-day Chiang Mai itinerary! From finding you the best place to stay in Chiang Mai to knowing the nearest quality eatery for an impromptu snack, we've got all the practical advice you need to make the most out of your trip!
There certainly is a lot to see in, and outside the city: whether it's gilded Buddhas, royal roses or woven silks, you'll find it all on our epic 3-day Chiang Mai itinerary!
Have you been to Chiang Mai before? Let us know your experience in the comments below, we'd love to hear from you!
---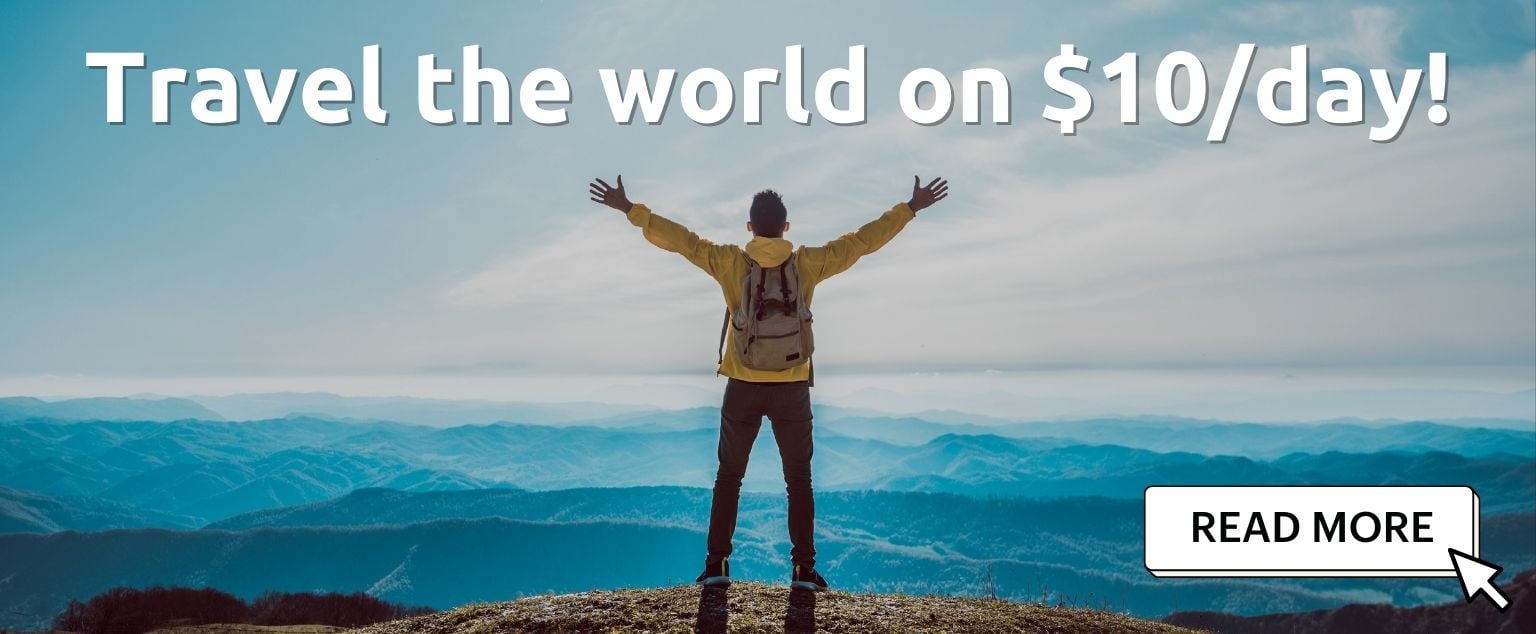 And for transparency's sake, please know that some of the links in our content are affiliate links. That means that if you book your accommodation, buy your gear, or sort your insurance through our link, we earn a small commission (at no extra cost to you). That said, we only link to the gear we trust and never recommend services we don't believe are up to scratch. Again, thank you!