Lake Tahoe, located on the border of California and Nevada, is an absolute gem tucked away in the Sierra Nevada mountains.
It is one of the most visited tourist destinations for people living on the west coast, and for good reason. It is especially popular for those who live in big cities who are looking to escape the daily grind of city life and find peace and tranquility in nature.
There is no wrong time to visit Lake Tahoe, as each season is full of fun and unique activities to take part in. Summer brings the heat and is ideal for spending time on the lake. Spring and Autumn are magnificent times of year to explore the infinite hiking trails scattered through the mountains. And winter is transformed into a winter wonderland, with all of the mountains blanketed in snow – perfect for skiing!
There are endless options when deciding where to stay and we know that it can be overwhelming and confusing at times. But don't worry, that is why we have prepared this ultimate Lake Tahoe area guide, so you can find the best area to stay in Lake Tahoe no matter your what your budget or needs!
Headed to Lake Tahoe and looking for a place to stay but don't have much time? Here are our top overall recommendations for places to stay all around the lake.
This hotel in Lake Tahoe will give you an amazing stay for a reasonable price. It has its very own private beach for guests and stunning panoramic views of the lake. You will be hard-pressed to find a better place to watch the sunset in all of Lake Tahoe. Each room comes with a comfortable bed, en-suite bathroom and all the amenities you'll need for a pleasant stay. If you want to explore the mountains, you are only a stones throw away and can easily get there by car or by public transportation.
This gorgeous California cabin is our top overall recommendation at Lake Tahoe. With a lovely wooden interior, you will feel like you are staying back at summer camp, but with all the luxuries you can imagine. It has a giant deck with a hot tub where you will love relaxing at the end of the day. No matter what time of year you go, you'll be staying in the perfect place to take advantage of all that Tahoe has to offer.
This hostel is the ultimate budget option in Lake Tahoe. It has two large indoor common areas and two large outdoor common areas, so it is an amazing place to make new friends if you are traveling solo. As a guest, you are a 10-minute walk away from all the top attractions in the area and you have free access to the beach. We can guarantee that you will not find a cheaper place to stay in Lake Tahoe.
Tahoe City is an excellent choice if it is your first time visiting Lake Tahoe. It is located on the west coast of the lake and is an idyllic home base for exploring the entire lake. With restaurants and coffee shops, boat rental shops, and beaches, this area has it all.
If you are on a tighter budget, then South Lake Tahoe is the place for you. They have the highest-rated hostel around the lake for the backpackers out there, as well as a large selection of competitively priced Airbnb's and hotels.
Kings Beach has the best beaches in Lake Tahoe and is a stellar location for those who want to spend as much time as possible on the lake or in the water. The close-by town of Truckee has a popular children's museum, which is a must-visit if you have kids.
Do you like adventure? Are you an adrenaline junky? Well, Incline Village is an adventure sports haven and it has easy access to some of the best nature in Lake Tahoe. Whether you like biking, hiking, water sports, or winter sports, you can do it all here.
Olympic Valley is the best area for those who love winter sports. No matter your sport or your level, you will find an awe-inspiring place to hit the slopes here. It has the look of a small mountain town and the atmosphere to go with it.
If you're looking for a cabin, condo, hotel, or hostel in Lake Tahoe, here's where you can find the best ones!
1. Tahoe City – Where to Stay in Lake Tahoe for your First Time
The road around the Lake is 72 miles and takes about 3 hours to complete, so choosing the right area to stay in is key. Many times people talk about "North Lake Tahoe" and "South Lake Tahoe," but Tahoe City is actually an awesome starting point for those who want to see it all. It is located right on the lake, but is also close to the mountains and ski resorts as well.
This area is home to many quirky local restaurants and coffee shops that are spectacular for refueling after a day on the lake or a day in the mountains. You can also find a handful of small museums if you are interested in learning more about the local history. This would definitely be our top recommendation for where to stay if it is your first visit to Lake Tahoe.
Basecamp Tahoe City is a small, but elegant hotel located on the outskirts of Tahoe City. The bar is always full of people to mingle with and guests love the sun terrace. It has a modern feel while also maintaining the heart and soul of a classic mountain town hotel. All rooms come with their own private bathroom, cable TV and free toiletries. There is free parking too for anyone on a California road trip. It lives up to its name, and is a superb basecamp for any Lake Tahoe adventure!
This charming one-bedroom tiny house is located just outside of downtown Tahoe City. It is so different from many of the other accommodation options in the area, but that is why we love it! You can easily walk to town or the lake and in the winter you can hop on your skis and go cross country skiing right out the back door! There is a small kitchen and living area, laundry facilities, and helpful owners who have created a library of recommendations for things to do.
Looking for that traditional mountain feeling but in a stunning and luxurious home? Look no further! This vacation rental has a ravishing wooden interior that feels warm and inviting. The outdoor area is even more sublime, thanks to the huge outdoor deck and Jacuzzi. The cabin is equipped to house up to 9 guests and has everything you need for a comfortable stay. It's also only a five-minute drive to the beach. This home is so nice that you may be tempted to never leave!
Things to See and Do in Tahoe City
Rent a boat or kayak from the Tahoe City Marina.
Ride a bike along the Truckee River Bike Trail.
Take a day trip to Emerald Bay.
Relax on the beach at Commons Beach.
Go whitewater rafting on the Truckee River.
Learn about local history at the Gatekeeper's Museum.
2. South Lake Tahoe – Where to Stay in Lake Tahoe on a Budget
Home to the number one rated hostel in all of California, nowhere else can compete with South Lake Tahoe neighborhoods in terms of budget accommodation options. Don't let the prices fool you though, this place is full of life and fun activities. Emerald Bay is located right next door, and what better way to spend all that money you saved on housing than by exploring the bay on a cruise or in a helicopter.
This area also has some of the best nightlife in Lake Tahoe. As the largest community on the lake, it has everything from bars and restaurants, to clubs that will keep you dancing until the early morning. If you are feeling extra lucky, take a visit to Stateline and try your hand at one of the many casinos located on the Nevada side of the border.
Black Bear Lodge is fantastically located in the heart of South Lake Tahoe. You can easily walk to all of the restaurants and bars in the area as well as to public transport links that will take you to the resorts in the winter. You can choose from a standard hotel room or a more luxurious private cottage if you feel like splashing the cash. The private cabins are sensationally decorated and come equipped with large stone fireplaces.
Mellow Mountain Hostel is not only the top-rated hostel in the Lake Tahoe area, but in all of California! On top of that, it is hands down the cheapest accommodation you will find in the area. At Mellow Mountain Hostel you can choose between staying in a dorm or a private room. If you are on your own then this is definitely the place for you. It is a wonderful place to meet new people and find some friends to explore the lively nightlife with.
Best Cabin in South Lake Tahoe: Romantic Weekend Getaway
This cozy cabin is a remarkable place to spend your time in Lake Tahoe if you are traveling as a couple and looking for a romantic retreat. After a long day out exploring, does anything sound better than lighting up a fire and getting cozy with a bottle of wine? This property comes with a plush double bed, a fully-equipped kitchen, and a cozy living area. It is also only a block away from the beach.
Things to See and Do in South Lake Tahoe
Take a ride on the gondola at Heavenly.
Go on a Lake Tahoe sailing cruise.
Take a day trip to Emerald Bay either by car or on a cruise.
Go on a Helicopter Tour over Emerald Bay.
Visit the historical site of Vikingsholm.
Hike to Lower Eagle Falls or hike on one of the many other trails in the area.
3. Kings Beach – Best Neighborhood in Lake Tahoe for Families
Kings Beach is an ideal destination to visit in the summer months when the sun is shining. It's centered around some of the largest and most beautiful beaches in Lake Tahoe and is a splendid place to enjoy a beach day. If you prefer to head out onto the lake, in this area you can easily rent a boat, go jet-skiing, or even go parasailing!
For a day out of the sun, we recommend you and the family head over to the nearby town of Truckee to visit the popular children's museum and play a round of mini-golf.

And, if you are lucky enough to find yourself with any time away from the kids, this is an exquisite area to relax and unwind. Sign up for a massage at one of the many spas or partake in a unique outdoor yoga class. If golf is more your thing, dust off those irons and hit the links for a round of 18.
Mourelatos Lakeshore Resort is our top recommendation for those traveling with kids. It has a 275-foot private beach so you and your party can easily get to the beach. You can directly rent boats and partake in water sport activities organized by the hotel. And in the summer, the resort opens up an on-site local ice cream shop that everyone in the family is sure to take advantage of.
This classic 1930's cabin will provide you with a feel of the past, but with all the modern amenities of today. It has a magical wooden interior and a large front patio, perfect for those summer days. Hidden away behind the house, you will find your very own private jacuzzi that functions all year-round, but is especially tremendous in the winter.
This wood cabin may look rustic from the outside, but on the inside, it is pure luxury. It has a stunning interior design that you wouldn't be surprised to find photos of in architecture magazines. The bedroom even comes with a skylight over the bed, which is perfect for stargazing on clear nights. Families and couples alike are sure to love this modern "mini-mansion".
Things to See and Do in Kings Beach
Relax on the beach and visit Kings Beach Recreation Area.
Rent a boat or kayak and explore the lake.
Try parasailing or jet-skiing if you want a little more of a thrill.
Visit the children's museum in Truckee.
Get a massage or take a yoga class in one of the many spas.
Clean the rust off your clubs and play a round of golf at the Old Brockway Golf Course.
4. Incline Village – Best Area to Stay in Lake Tahoe for Outdoor Lovers
Incline Village is like Disneyland for outdoor enthusiasts and adrenaline junkies. It boasts some of the best mountain bike trails in the world for those of you hard-core bikers, but if you are less experienced, don't worry, there are endless trails for all skill levels.
If biking isn't your thing and you prefer water sports, you can try your luck at jet-skiing or water skiing. Or, maybe you have always wanted to soar like an eagle? If that's the case, you can even go hand gliding or paragliding in this area!
If you love nature but aren't quite up for extreme sports, you can still have a great time. There are world-class hiking trails in the area where you can spend the day taking in that crisp mountain air. Make sure to bring your camera out with you though! There are stunning views seemingly everywhere you look in this beautiful mountain oasis.
The Hyatt Regency is a dream hotel nestled away amongst the trees, close to Lake Tahoe. There is an outdoor heated pool and two hot tubs to soak in, no matter what time of year you visit. It also features a 24-hour casino for those who like to live life on the edge in a different kind of way. This is a great option if you are traveling in a large party and looking for somewhere that can easily accommodate everyone.
This cozy condo is only half a block to the beach and is an incredible place to wake up to before starting any Incline Village adventure. It can sleep four guests and is an exceptional option for families or a group of friends. The complex includes a swimming pool, a beach volleyball court, and a playground for children. If you are looking for a budget-friendly option in this area, then this would be a fantastic option.
This luxury modern condo has all the modern amenities you need and has a killer interior design that features both sleek wood and metal. If you are a biker you will love the handmade metal wall-art in the shape of bicycle gears. Capable of housing up to four guests, this cute cabin comes with two king-sized beds, a fully kitted-out kitchen, and a spacious living area. In the summer months, you can easily walk to the lake and in the winter months, it's just a short walk to a shuttle that will take you up to the ski resorts.
Things to See and Do in Incline Village
Hop on your bike and ride on some of the many beautiful trails in the area.
Ski at Diamond Peak Ski Resort.
Hanglide or paraglide and feel like an eagle soaring in the sky.
Go jet-skiing or parasailing on the lake.
Enjoy a delicious craft beer from one of the many local breweries.
Go hiking on some of the many beautiful trails in the area.
5. Olympic Valley – Best Area to Stay in Lake Tahoe for Skiing/Snowboarding
Olympic Valley is that picturesque mountain town straight out of the movies. It has both the look and the vibe of a traditional ski town that you will fall in love with immediately.
It is home to Squaw Valley Alpine Resort, which has consistently been voted as the best resort for winter sports in Lake Tahoe. Whether you are a pro looking to ride world-class lines, or a total beginner, this is the place to be if you want to hit the slopes in winter.
Just because there's no snow on the mountains, doesn't mean there's nothing to do in Olympic Valley in the summer. On the contrary, there are many unique experiences to have in Lake Tahoe in the summertime including in Olympic Valley. Climbing a Via Ferrata route and traversing your way through a high ropes course can only be done during the warmer months.
This hotel provides you with ski-in/ski-out access that is unbeatable for the hardcore winter athlete. If you want to spend as much time as possible on the slopes, then this is the place for you. At the end of the day, you will want to check out the spa and steam room where you can warm up after all that time on the mountain. They are open 365 days a year for those of you who are interested in staying in the summer months.
This condo is for those who like to hit the slopes hard during the day, but then want a luxurious place to come back to and relax in the evening. It has its own private balcony with superb mountain views, so you can try and spot your friends skiing down the mountain in your downtime. Walk to one of the many nearby famous restaurants for dinner and then come back and relax on the rooftop hot tub before you call it a night. Or perhaps cook with your loved one in the fully equipped kitchen and then cuddle up to Netflix using the Chromecast provided. This property is perfect for couples visiting Lake Tahoe.
Best Condo in Olympic Valley: Riverfront One Bedroom Condo
This one-bedroom condo provides you with an ideal location at a price that is hard to beat. You and up to four guests can enjoy a spacious home with one queen-sized bed and one comfortable sofa bed, a fully-equipped kitchen, and a balcony overlooking the river. It is close to both of the largest ski resorts so that you can easily run home and take that midday nap between your runs. In the evenings, you can throw some firewood in the fireplace and heat yourself up by the fire as you enjoy the calming river views.
Things to See and Do in Olympic Valley
Ski and snowboard! The best and most famous runs in all of Lake Tahoe are located here.
Take a ride on the Palisades Tahoe Aerial Tram.
Relax in the Spa at Squaw creek.
Try your luck on the Palisades Tahoe Ropes course.
Try something new and climb on the Tahoe Via Ferrata.
Bike or hike on the many trails during the summer months.
Here's what people usually ask us about Lake Tahoe and where to stay in Lake Tahoe.
ALWAYS sort out your backpacker insurance before your trip. There's plenty to choose from in that department, but a good place to start is Safety Wing.
They offer month-to-month payments, no lock-in contracts, and require absolutely no itineraries: that's the exact kind of insurance long-term travellers and digital nomads need.
SafetyWing is cheap, easy, and admin-free: just sign up lickety-split so you can get back to it!
Click the button below to learn more about SafetyWing's setup or read our insider review for the full tasty scoop.
Lake Tahoe is one of the most beautiful and spectacular places in all of America. No matter what season you visit this amazing place, we know you will have a fantastic time. As you have seen, Lake Tahoe has accommodation options for everyone, no matter what you are interested in or what your budget may be.
We hope that this guide has helped you decide where to stay on your next trip to Lake Tahoe. Did you find what you were looking for? Let us know in the comments!
Do you own an awesome hostel, hotel or apartment? Want to be featured in our list? Email [email protected] to find out how.
---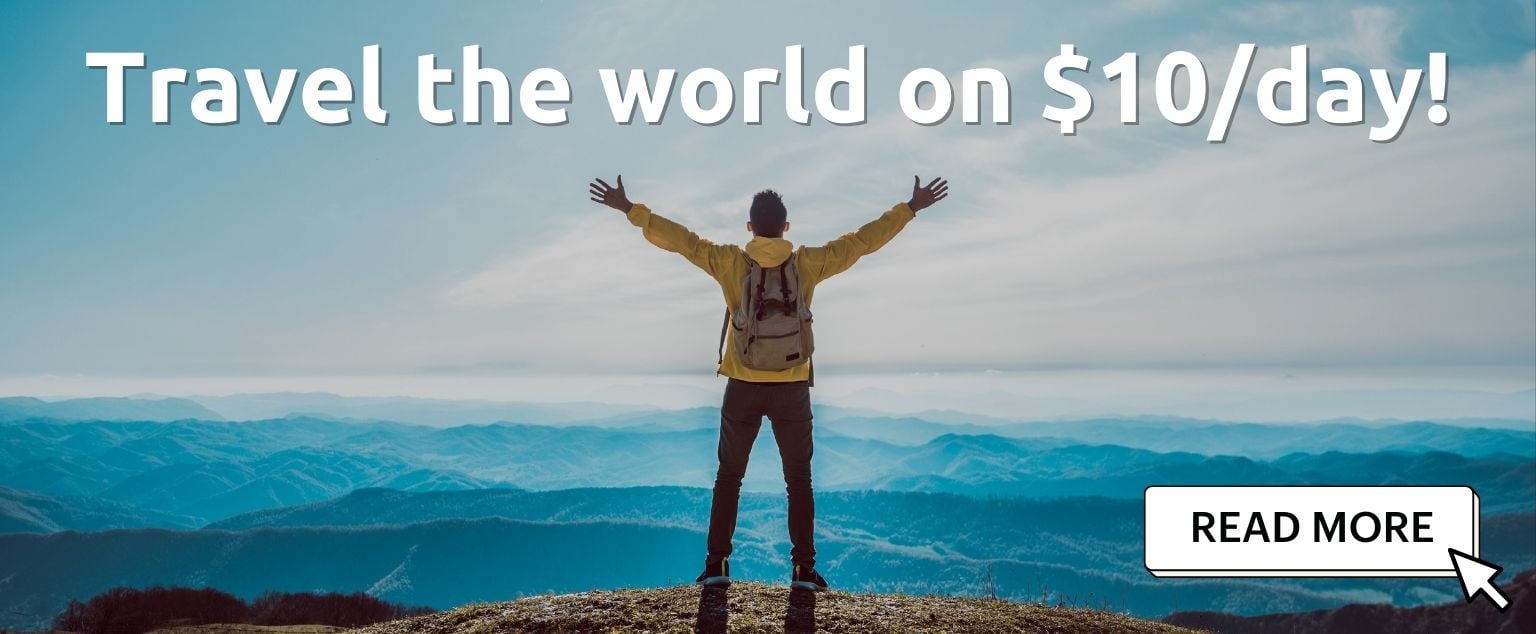 And for transparency's sake, please know that some of the links in our content are affiliate links. That means that if you book your accommodation, buy your gear, or sort your insurance through our link, we earn a small commission (at no extra cost to you). That said, we only link to the gear we trust and never recommend services we don't believe are up to scratch. Again, thank you!