One of the most incredible spots for adventurers in South East Asia, Cambodia is sure to cast a spell on you. It's home to arguably the top tourist destination in the world, but make sure that your itinerary has space on it for more than just Angkor Wat! After all, you'll also travel along roads lined by stunning rice paddies, go snorkelling and diving on tropical islands, and meet some of the world's friendliest and most welcoming hosts!
And the best bit? Cambodia is a very cheap country to travel to! So, if you wanted, you could stay in a pretty decent hotel each night and still have a fancy holiday. The hostel network here plays a great game. You'll save money, make friends, and stay in what can definitely be described as luxury if you choose the right place!
With all that in mind, we've decided to help you out. We've put a list together of the best hostels in Cambodia, taking into account your itinerary, travel style, but most importantly of all – budget! And we've cast our net much further than Siem Reap and Phnom Penh too.
With the help of a list curated by our expert travel writers, you're guaranteed to have incredible accommodation every night of your Cambodia vacation. So, take a deep breath and dive into the best hostels in Cambodia!
Quick Answer: What are the Best Hostels in Cambodia?
The Top Hostels in Cambodia
In our first section, we'll introduce you to the overall best hostels in Cambodia. After that, we'll start breaking it down by the coolest areas and destinations in Cambodia to stay.
These three hostels all have the X factor and offer something you won't get anywhere else. They're not just places to stay the night, they also will be your home away from home.  Let's check them out!

Do You Want to Travel FOREVER??
Then pop your email address in below and we'll send you a FREE copy of 'How to Travel the World on $10 a Day!' – make travel your LIFE.
The Overall Best Hostel in Siem Reap, Cambodia – Onederz Hostel Siem Reap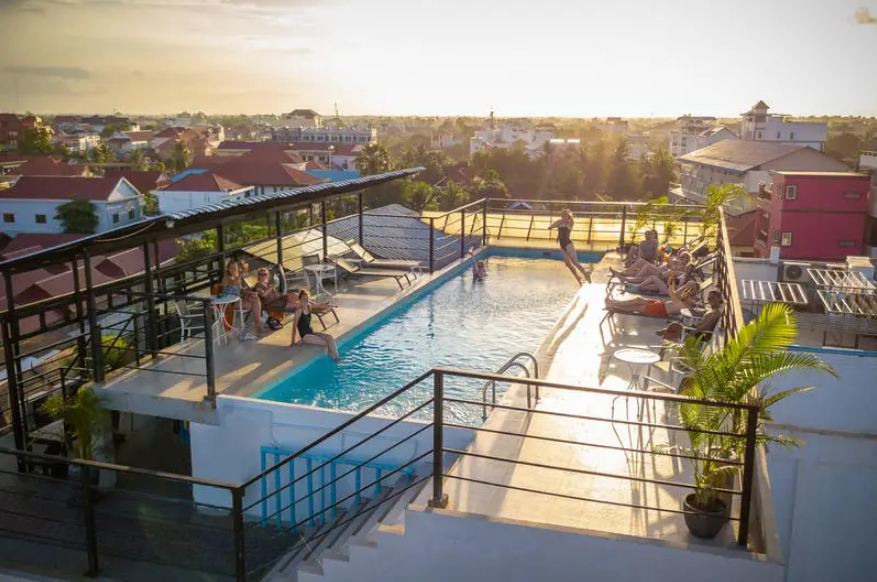 Multiple award winner
Awesome location
Two pools
Bar and Cafe
Let's kick off our list of the best hostels in Cambodia with the worldwide large hostel runner up for 2021. You don't just have to take our word for it that this is an awesome place to stay. There are 2, yes 2, swimming pools which regularly host pool parties. When it comes to food, you don't even have to leave – there are a bar and cafe on site serving delicious local dishes. However, when you do want to leave, most of Siem Reap's top attractions are right on the doorstep of this vibrant centrally-located neighborhood. No matter your travel style, you're sure to love this Cambodian hostel!
24/7 Skybar
Swimming pool
Nightly parties and events
Cinema Room
You'd probably think that if you're looking at a cheap hostel in Cambodia, you'll get the bare minimum. Think a bed, shared bathroom, and maybe Wi-Fi if you're lucky. Not here at Funky Flashpacker though! In return for a very tiny sum indeed, you're welcome to take a dip in the outdoor swimming pool or watch a game of volleyball from the beanbags surrounding it, catch a movie in the cinema room, or take part in one of the nightly parties and events. With the money you are saving on your room for the night, splash out on traditional Khmer food at the 24-hour kitchen!
Best Party Hostel in Siem Reap, Cambodia – Mad Monkey Siem Reap
Beer pong
Rooftop beach bar
Nightly events
5 minutes from Pub Street
The two hostels we've already shown you are lively, yes, but Mad Monkey takes it to another level! It's definitely the best party hostel in Cambodia. There are nightly events which may have anything from beer pong to free shots, to dancing on the table. And the fun doesn't just stop at the hostel – the bar crawl continues at Pub Street, which is just a 5-minute walk. The day after, you'll probably be feeling a little fragile. No problem, just head to the rooftop restaurant where you can soak up the hangover with Khmer and Western dishes! Backpackers in Cambodia who want a wild night out shouldn't even consider anywhere but the Mad Monkey.
What is the One Item Every Traveller NEEDS???
There is one item every traveller NEEDS. Some travellers don't even know they need it, but those travellers need it more than anyone.
What is this forgotten essential of the backpacker-life? SPOILERS! Guess you'll just have to click the button to find out. 😉
Find Out What It Is!
Yes, we know. Our favorite hostels in Cambodia were all just located in Siem Reap… but that tells you something right? Siem Reap is the hottest destination in Cambodia, and for good reasons. There's so much stuff to see and do on a trip to Siem Reap, and its hostel game is strong!
From party hostels, to chill spots, to a place to work, you'll have no trouble finding a great hostel here and experience the hostel life. Oh, and we should probably mention that it's the gateway to Angkor Wat too!
The top hostel in Siem Reap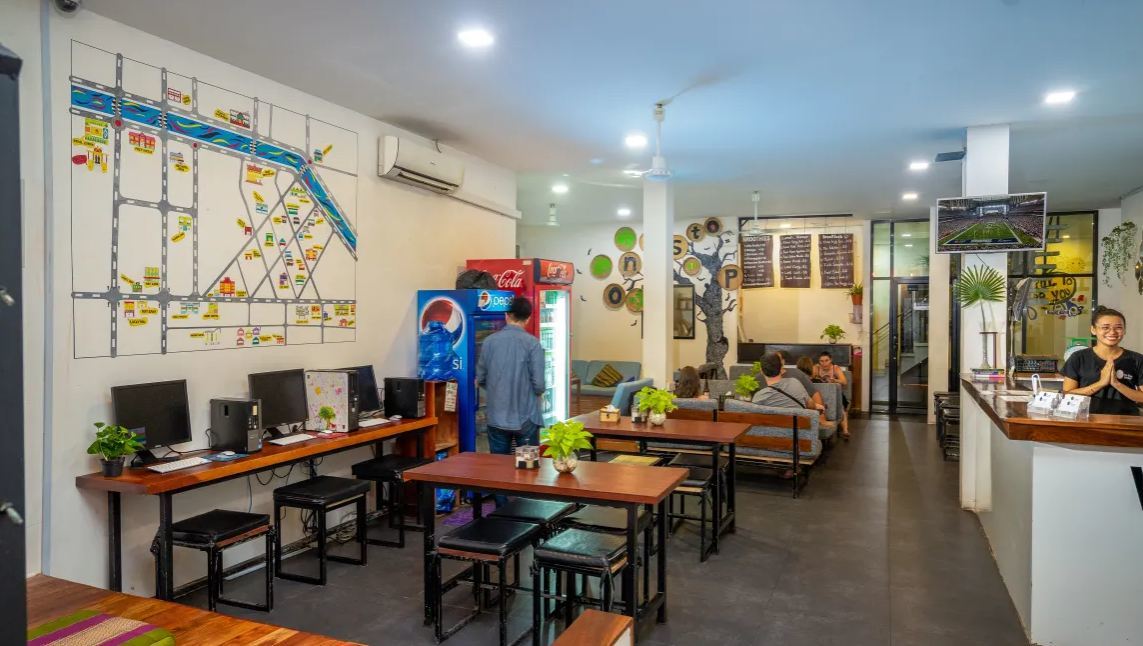 Rooftop bar
Large common area
Friendly staff
Free toiletries
In a city with so many great places to stay, it's hard to pick out the best hostel in Siem Reap. However, if you choose to stay at One-Stop, you won't be disappointed. First, the location is ideal. It's right on Pub Street, so it's great if you want to be involved in the nightlife but actually want to get a good night's sleep when you eventually call it a night. After all, you don't want to be drunk when heading to catch the sunrise at Angkor… although, who knows, maybe you do! Also, there's a huge common area so it's easy to meet fellow travellers if you're travelling solo!
A top cheap Cambodian hostel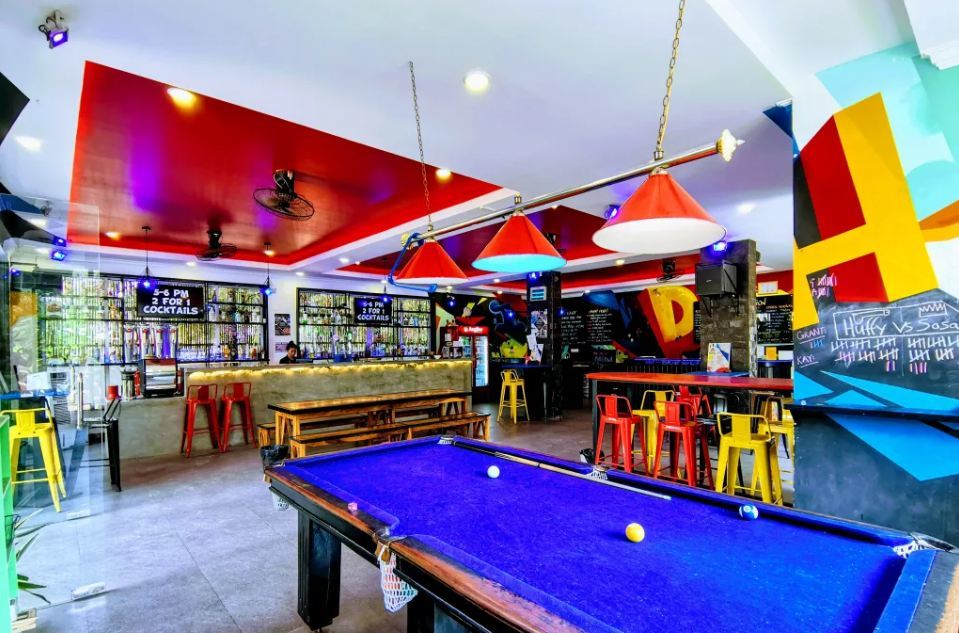 Free breakfast
Two free beers each day
Chill out rooms with movies
Swimming pool
If you prefer to spend your money on experiences, you may want to cut costs on accommodation. You probably just shouldn't expect all these great features that some of the other hostels offer. The good thing with The Hideout though is that there's a lot of free stuff included like breakfast, beers, shots and loads more. You can leave your wallet safely tucked away in your backpack and have a fun-packed day at your hostel. However, we'd recommend having a few riels in your pocket for food during the day otherwise you'll be hammered!
One of the best hostels in Cambodia for digital nomads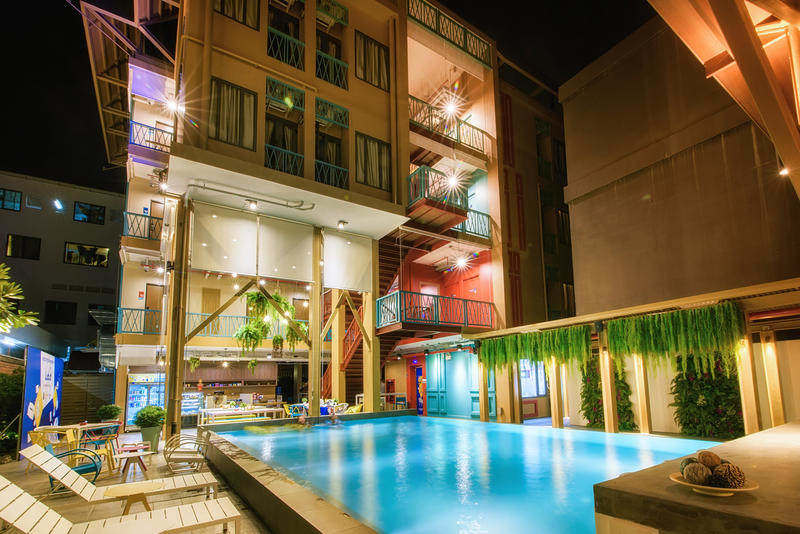 Award winning hostel
Daily events
Swim up pool bar
Co-working space
This isn't just one of the best hostels in Cambodia for digital nomads, but they'll certainly love it thanks to its co-working space and rapid Wi-Fi. Winner of the best hostel in Cambodia for two years in a row, this place is absolutely packed with cool stuff. Chill out and have a few drinks at the swim-up pool bar, or take part in cool daily events like pub crawls, pool parties, and tours to nearby attractions. Also, Lub D is HUGE! So, if you're travelling solo there are plenty of friends to make!
Is This the Best Backpack EVER???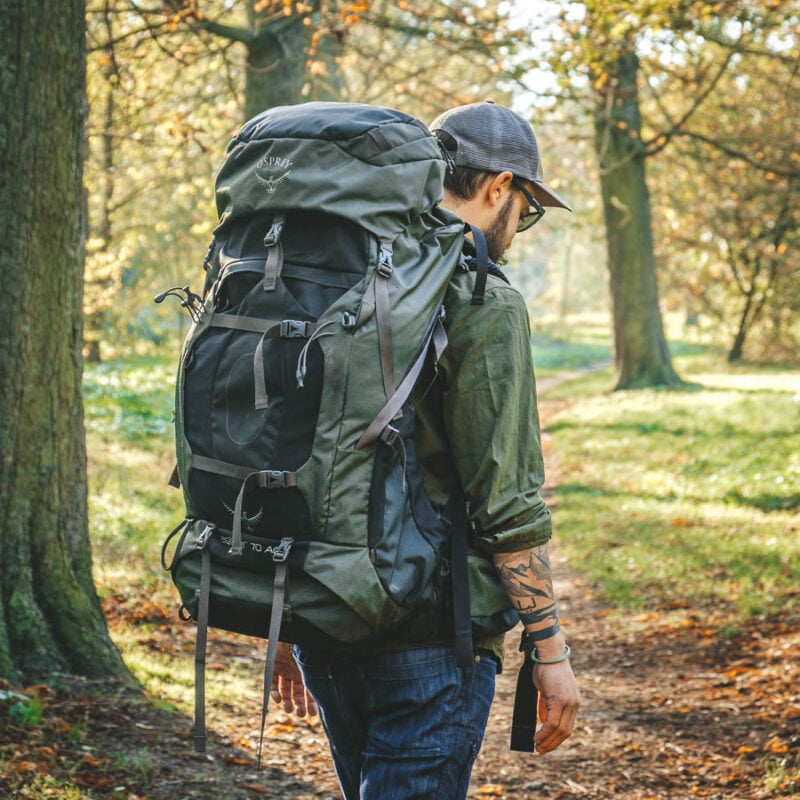 Phnom Penh is the capital of Cambodia and has risen from the ashes of the war and revolution. Nowadays, there's a lot to do here. You're likely to enjoy walking along the riverfront, which is chock full of restaurants, bars, and cool places to hang out.
You can learn more about history and culture and the National Museum, Royal Palace, and Silver Pagoda! However, knowing where to stay in Phnom Penh is very important, and choosing the right hostel that suits you is equally important.
Top choice for a hostel in Cambodia's capital city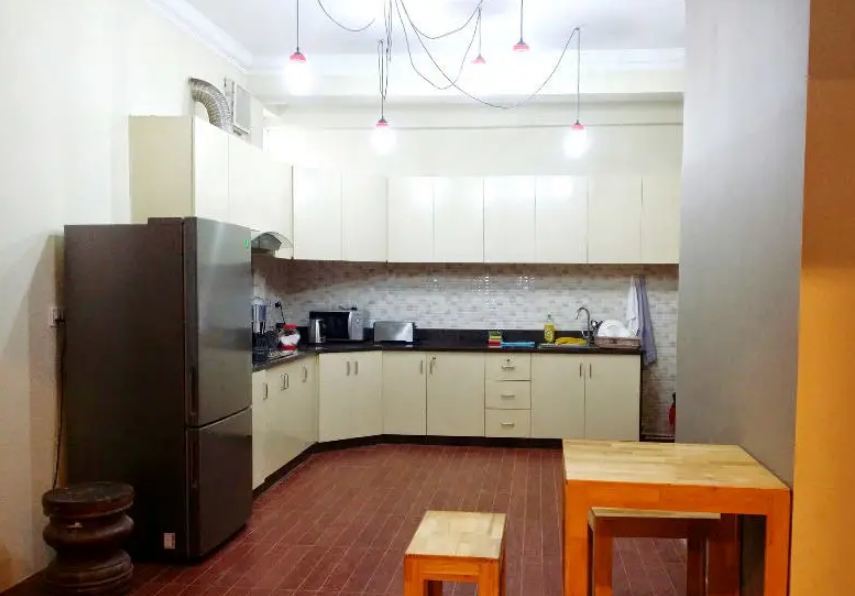 Huge rooftop terrace
Green courtyard
Safe neighbourhood
Fully equipped kitchen
One of the best hostels in Cambodia, Envoy, is a luxurious option in the capital Phnom Penh. Set in the expat area of the city, it's a safe neighbourhood yet it's still close to the tourist attractions. Not that you'll want to leave though! In Envoy, you can chill with new friends or a book in the green courtyard. Prefer to top up your tan? Head up to the rooftop terrace and lie back! Hungry? Whip something up in the fully equipped kitchen. This Cambodian hostel is made by travellers for travellers – and their knowledgable staff can help you with the next leg of your trip.
A top cheap hostel in Phnom Penh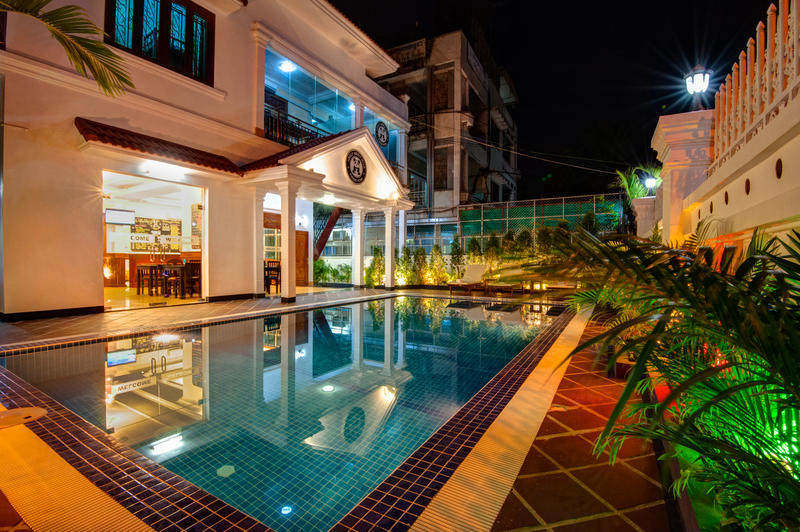 Pool Table
Restaurant and Bar
Swimming pool
Fun and friendly atmosphere
You might do a double-take at the name lovely jubbly, but clearly there are some British comedy fans in Cambodia! And they've created this crazy cool hostel in Phnom Penh that'll give you a break from the east. This western style hostel might just be the break you need to rest up, recuperate, and enjoy some home comforts. With other travellers, you'll be able to have a few games of pool or play basketball in the swimming pool. This Khmer run hostel has a reputation for being friendly, and the staff speak excellent English.
A legendary Cambodia party hostel
Rooftop Bar
Beer pong tournaments
Yoga classes
Homegrown and international food
It's entirely possible you'll spend your whole Cambodia trip bouncing around Mad Monkey Hostels, and if that's the case, pack an extra liver. Maybe that's an exaggeration, but the drinks are always flowing here. Whether that's just on a normal day at the bar or during one of this place's legendary beer pong tournaments. Happily, it's not all about drinking yourself silly at the Mad Monkey. If you need a day off the booze, get up early and take part in a yoga class. You're sure to feel refreshed and ready to get on it again!
If you're travelling to Cambodia's lush and tropical southern islands, you're likely to stop in the beautiful area of Sihanoukville. The gateway to said islands isn't exactly pretty, but its close-by beaches are perfect for properly chilling out and relaxing before moving on to your next destination. We've included some properties in the nearby islands… because why not?!
An escape from the hustle and bustle of Cambodia
On Koh Ta Kiev island
Boat transfers each day
By the beach
Hammocks and volleyball courts
And now for something completely different… So far, we've looked at the best hostels in Cambodia's cities, but The Last Point is a bit of an escape from the beaten track. On Koh Ta Kiev, this is the perfect place to recharge and recuperate, and spend some time on a white sand beach of course. It's not the easiest to get to, but happily, the hostel does offer a transfer service from Ream beach each day. It's worth the tricky journey for the peace and tranquillity here!
One of the coolest cheap hostels in Cambodia
Right by Otres Beach
Live music every Sunday
Cheap beer
Monday Roast!
Want some beach time? Otres Beach is right up there with the best beaches in Sihanoukville, and Wish You Were Here is at the centre of the action. And don't be fooled by that cheap price – you still get a lot of bang for your buck! It's worth trying to stay here on a weekend when you can make the most of Sunday sessions – live music from local musicians. Pick up some cheap beers and lose yourself in the chilled out vibes. British travellers will be happy to know that there's a Monday Roast here – perfect if you're missing home!
A top hostel in Sihanoukville for solo travellers
Awesome location
Sister hostels in Siem Reap and Phnom Penh
Swimming pool
Relaxing TV room
If you were paying attention earlier, Onederz probably rings a bell! The Siem Reap version won our best overall hostel in Cambodia, and this offering is one of the best hostels in Sihanoukville! It's in the coolest area in town – near Serendipity Beach. If you're wondering why that's so great, it's because most of the restaurants and bars in town are there. Also, it's just a hop, skip, and a jump from the ferries to the nearby islands. So, if you're only in Sihanoukville for a quick one night stop, this is the place for you!
Full of shophouse and French architecture, charming Kampot is picturesque and dreamy. It really is like stepping into the past! Nature lovers can use pretty Kampot as a base for the Preah Monivong Bokor National Park. In its cool forests, you've got the chance of seeing elusive wildlife such as big cats and gibbons.
Up there with the most romantic hostels in Cambodia
Top location
Free toiletries and drinking water
Air conditioning
Stunning views
Cool Kampot is a world away from the party hostels of Siem Reap, but it's still one of the best hostels in Cambodia. This is a great spot if you're travelling with the other half, as it's in a very romantic setting! This homely hostel boasts reasonably priced private rooms, which you can retire to after enjoying the views of the sunset, surrounding mountains, and river. It's just a hop, skip, and a jump from lots of restaurants and bars too!
A cheap chillout hostel in Cambodia
Swim with glowing plankton
Upstream from Kampot town
Watch beautiful sunrises
Bar and restaurant
If you really want to immerse yourself in nature in Kampot, then this cheap hostel is a great place to do so. There are a number of room options too – with large dormitories, to family rooms and single tents. So, groups of friends, families, and solo travellers can all mix at this awesome place. If you're worried it'll be a bit too quiet, no need to. Sometimes there's a DJ playing here, and the chill atmosphere means you won't have any trouble meeting-and-greet while living in this hostel!
A great Cambodian hostel for solo travellers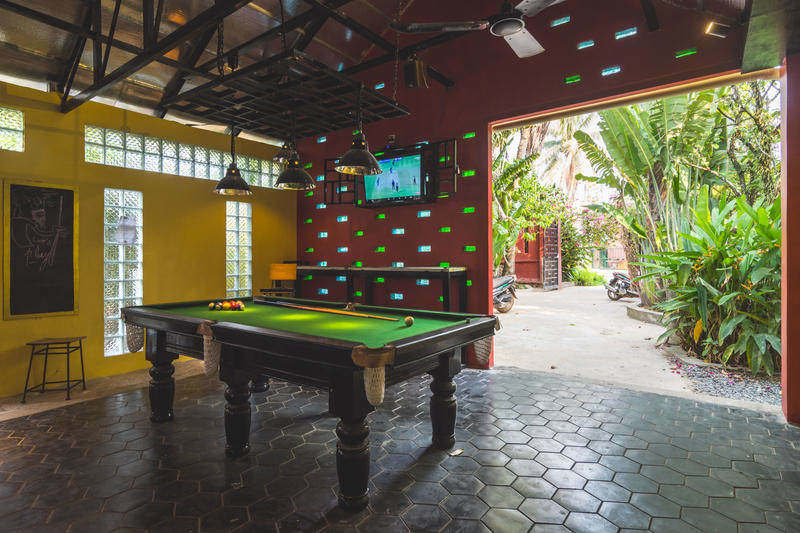 Pub Quizzes
Bar and Restaurant
Yoga classes
Pool Table
It would be a stretch to call Monkey Republic a party hostel, but that fun, friendly and sociable atmosphere makes it one of the best hostels for solo travellers in Cambodia. In the centre of Kampot, it's pretty easy to get around and find nearby restaurants, pubs, and things to do – but who says you need to leave your hostel for that?! The on-site bar and restaurant serves typical Khmer favourites, and even hosts a pub quiz!
If you want to escape from the hustle and bustle of everyday life, Koh Rong is the dreamy island spot for you. While you can get lost in dense jungle or feel the sand between your toes on a white sand beach, all it takes is a trip to Police Beach to find a party like you've never experienced before!
The top hostel in Koh Rong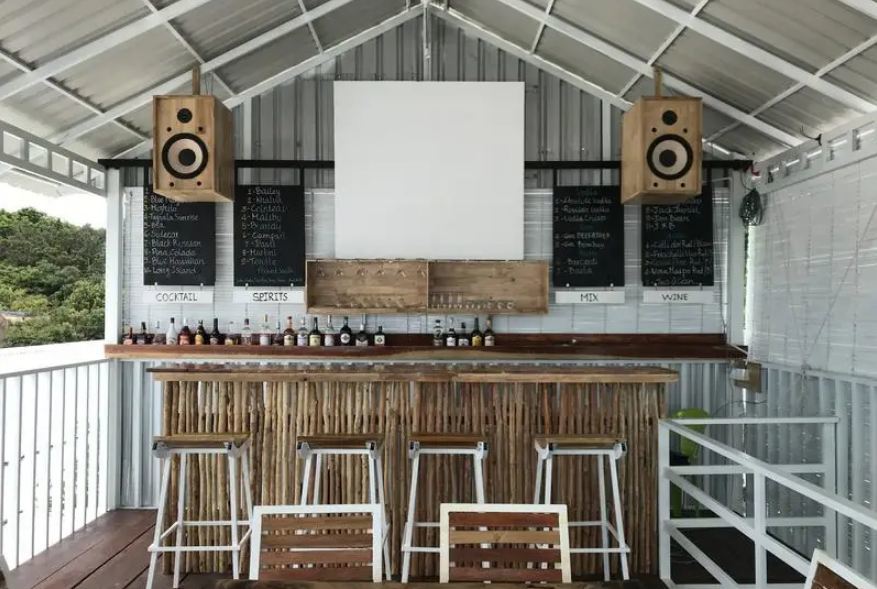 Beach front hostel
Bar and Cafe
Travel desk
Sea and Mountain views
Another Onederz hostel taking the prize for the top hostel in a Cambodian city?! You better believe it! Well, this time it's an island rather than a city. But you catch our drift! Onederz is right on the beachfront, so you can be topping up your tan about 5 minutes after you wake up. When you get hungry, food is on offer here throughout the day at the restaurant which serves delicious local dishes.
One of the best places to disconnect in Cambodia
Basic amenities
Made with recycled materials
No Wi-Fi
Great for artists
If you're looking to get away from it all, Old Souls must be your first port of call when you travel to Koh Rong. If you want to be posting shots on Instagram of how great a time you're having and keeping in touch with friends and family back home, this place is not for you. However, if you want to have a digital detox and have an authentic Cambodian experience, don't hesitate to book here!
Another link in the chain of Cambodia's best party hostels
Nightly events
In a private bay
Supports sustainable development
Free pickup from Orchid Pier
It may be another great Cambodia party hostel, but Mad Monkey's Koh Rong offering still fits in with the island vibe! Although there are cool nightly events, you might be focusing more on meeting new travellers than just downing copious shots! For socially conscious travellers, this hostel offers beach cleanups, so you can find some really meaningful activities here too!
Said to be what Siem Reap was like before the boom in tourism, Battambang is a chance to backpack off the beaten path in Cambodia. Explore the colonial buildings in this northwestern town, before heading a little off the beaten track for a natural phenomenon at the Battambang Bat Cave. Nearby mountain a sacred mountain is also home to the Killing Caves – a sobering experience.
The best place to stay in Battambang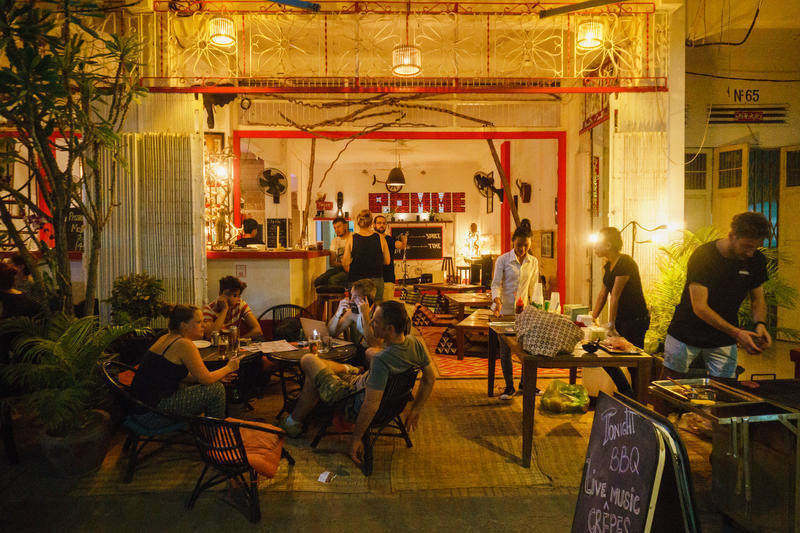 Bar and Restaurant
Great location
Electric Piano
Board Games
For those travelling to Battambang, you're sure to love Pomme. Doesn't that mean Apple, we hear you say? Yes, but that's not really important. What is important is that this place is right in the centre of town – just a stone's throw away from P'Sar Nut. You've also got the night markets within walking distance. Back in the hostel, enjoy traditional Khmer dishes in the company of fellow travellers as you play board games or listen to someone playing the piano. You might even have a go yourself.
A great cheap Cambodian hostel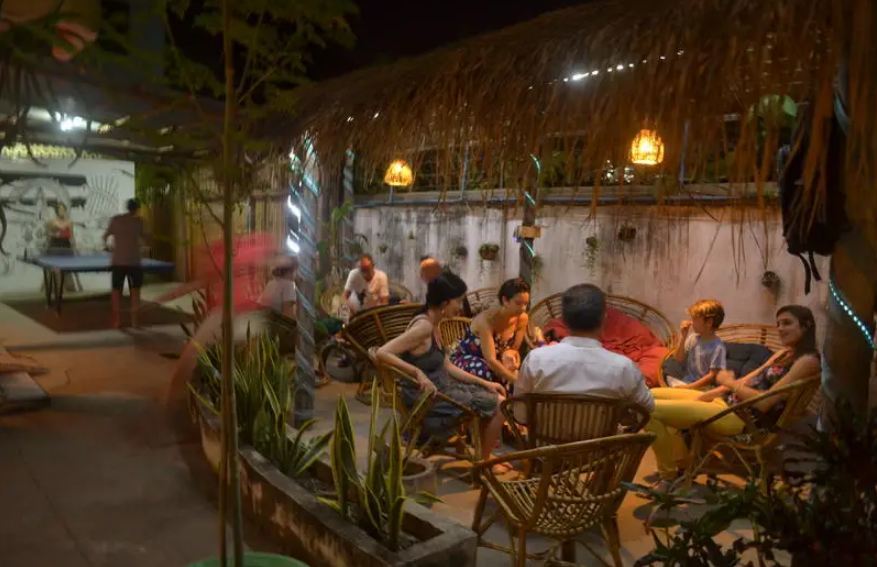 Regular events
Sociable bar
Ping pong table
Tropical Garden
If you take the name literally and arrive expecting dragons, you'll be disappointed. However, the chilled out vibes of this dirt-cheap hostel in Battambang will turn that frown upside down! There are a whole host of places that you can meet other travellers and swap stories here – including a rooftop terrace, a sociable bar, and a tropical garden. If you need a bit of a push to get talking, just sign up to one of the events that happen regularly here.
A lively hostel in Battambang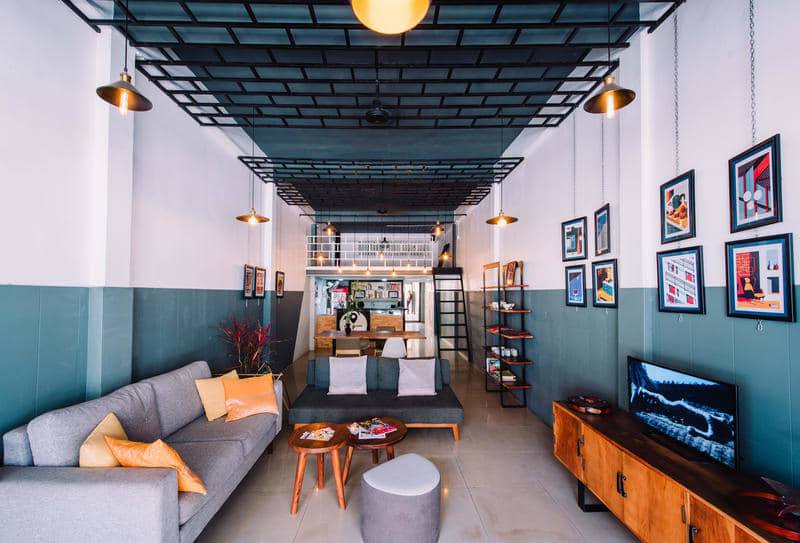 Green oasis rooftop
Awesome location
Cool tours on offer
Common room with TV
Backpackers in Cambodia who don't want a party hostel but still would like a social experience will be chuffed to bits with The Place Hostel & Rooftop Bar. Said rooftop bar is a green oasis, and you can enjoy Cambodian iced coffee or a tasty cocktail. Depending on the time of day, we suppose! And if you're unsure of how to get to the cool attractions nearby, don't be. There's a tour desk that'll help you find your way around here.

Unlock the The Broke Backpacker's GREATEST Travel Secrets!
You pop your email here, and we promise to send you only travel content that's actually relevant — sounds like a pretty good deal to us!
The last spot on our list in Cambodia, Banlung is the gateway to Ratanakiri national park. However, you don't have to leave the town to find something interesting. You can learn more about indigenous cultures from the surrounding villages in the city market!
A Cambodian hostel with awesome views
Organised tours
Parties and BBQs on site
Vegetarian kitchen
Incredible forest views
To get away from it all, Banlung is another great place to go to. It's worlds away from the bright lights of Phnom Penh and touristic attraction in Siem Reap, and that's probably right up the street of some travellers! Tree Trails Travel lodge will help you not only enjoy Banlung, but the surrounding area too. Their tours include treks, visitors to tribal villages, and wildlife watching. What more could you want?! Well, since you ask, a vegetarian kitchen. Oh wait, they've got one of those too!
A cheap Cambodian homestay style hostel
Restaurant and Bar
Trekking Tours
Near Yeak Laom Lake
Free pick up service
Another awesome option if you're travelling to Banlung is this budget option near Yeak Laom Lake. Even though it's off the beaten track, you can still keep in touch with friends and family, as there's Wi-Fi here. Want to get to know more about the local area? That shouldn't be a problem. There are trekking tours at the property, while you can also rent cars, motorcycles, and bikes!
Nice quiet Cambodian hostel for the introverted traveller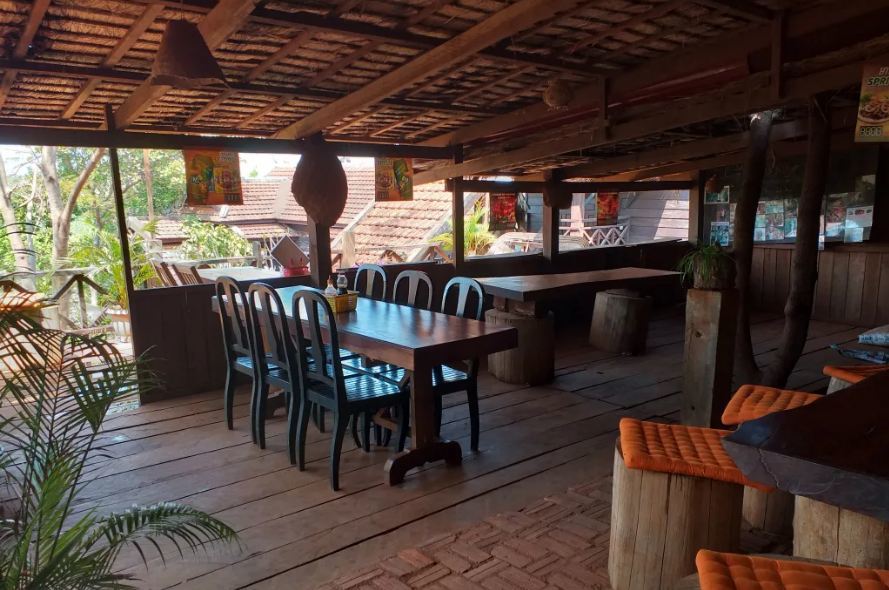 Scooter rental available
Great choice of private rooms
Near the night market
Family owned and run
Let's end our list of the best hostels in Cambodia with the awesome Garden View Lodge. It's just a 10-minute walk from Banlung's famous night market, so you can pick up souvenirs and enjoy some tasty and cheap street food. Some of the rooms here come with private balconies where you can indulge in a bit of me-time with your favourite book or simply just watch the stunning sunset!
Before You Book Your Hostel in Cambodia
So, now you've seen all of our favourite Cambodian hostels, there are just a few more details to iron out to help you make the most of your trip.
Currency – the local currency is the riel. USD1 = 4,075 riel.
Language – the official language in Cambodia is Khmer
Religion – Buddhism is the official religion of Cambodia with 97% of the population following Buddhism.
Visa – Tourists can purchase a tourist visa that's valid for one month upon arrival.
Map of Where to Stay in Cambodia
What to Pack for your Cambodian Hostel
Pants, socks, underwear, soap?! Take it from us, packing for a hostel stay is not always quite as straight forward as it seems. Working out what to bring and what to leave at home is an art we have perfected over many years.
Check out our definitive Hostel Packing list for our top packing tips!
Why You Should Travel to Cambodia
There you have it! We've taken an in-depth look at 24 of the best hostels in Cambodia, and we're sure that you'll agree there's a lot to choose from! Our travel writers have left no stone unturned in the process of finding the best places to stay throughout the country, and putting together the most comprehensive guide to Cambodian hostels.
So, whether you want to party the night away in Siem Reap, immerse yourself in the charms of up and coming to Battambang, or find your quiet spot on tropical Koh Rong, there's a Cambodian hostel for you!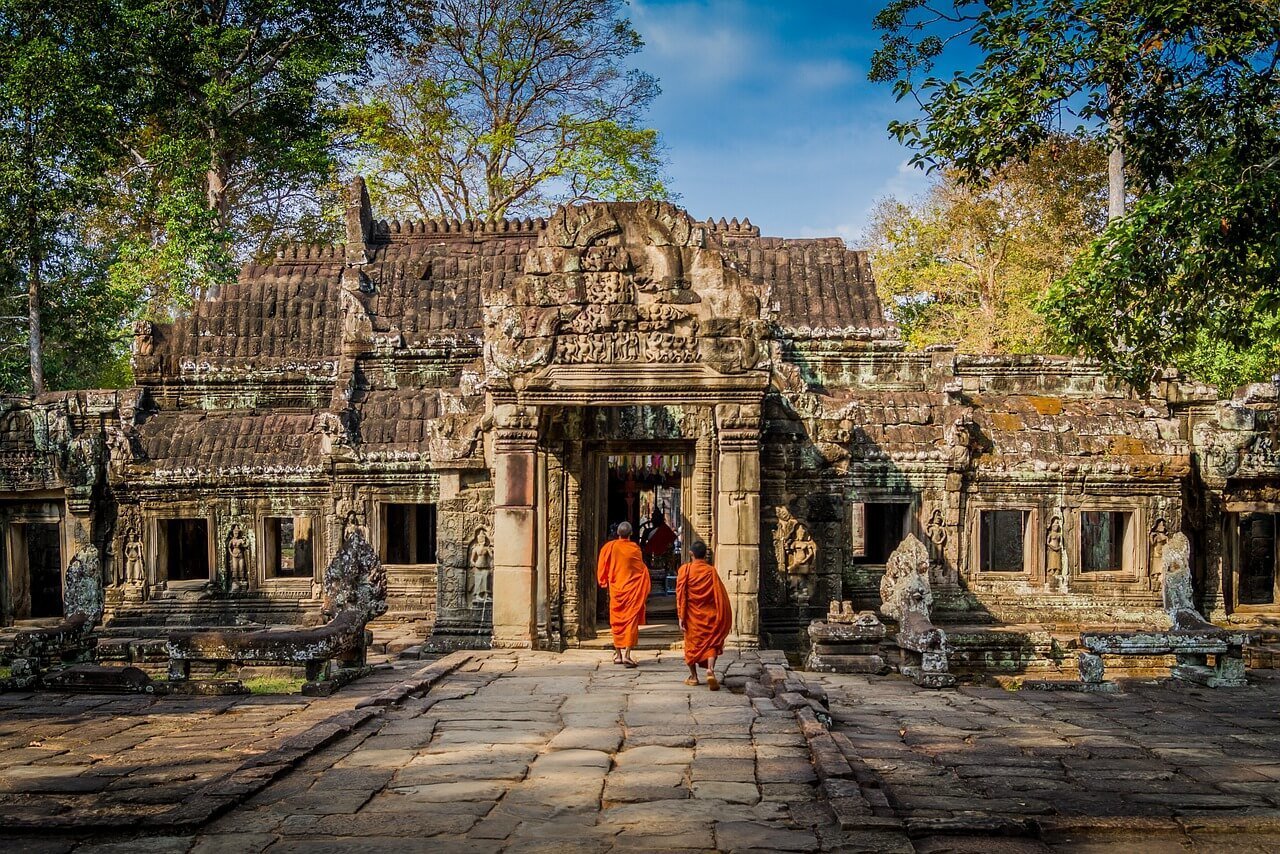 Still not sure where to stay? Then go for our overall favourite hostel in Cambodia – Onederz Hostel Siem Reap. Not only is it highly rated, but it's in a great location, it's easy to make friends, and you will have plenty of money to spend on food and activities!
We hope that our list of the best hostels in Cambodia has been helpful and you're raring to go for your trip. Be open to the local culture and to other people, and go have the time of your life!
Do you own or run a kick-ass hostel? Want to be featured on this list? Get in touch at [email protected]
Don't Forget Travel Insurance for Cambodia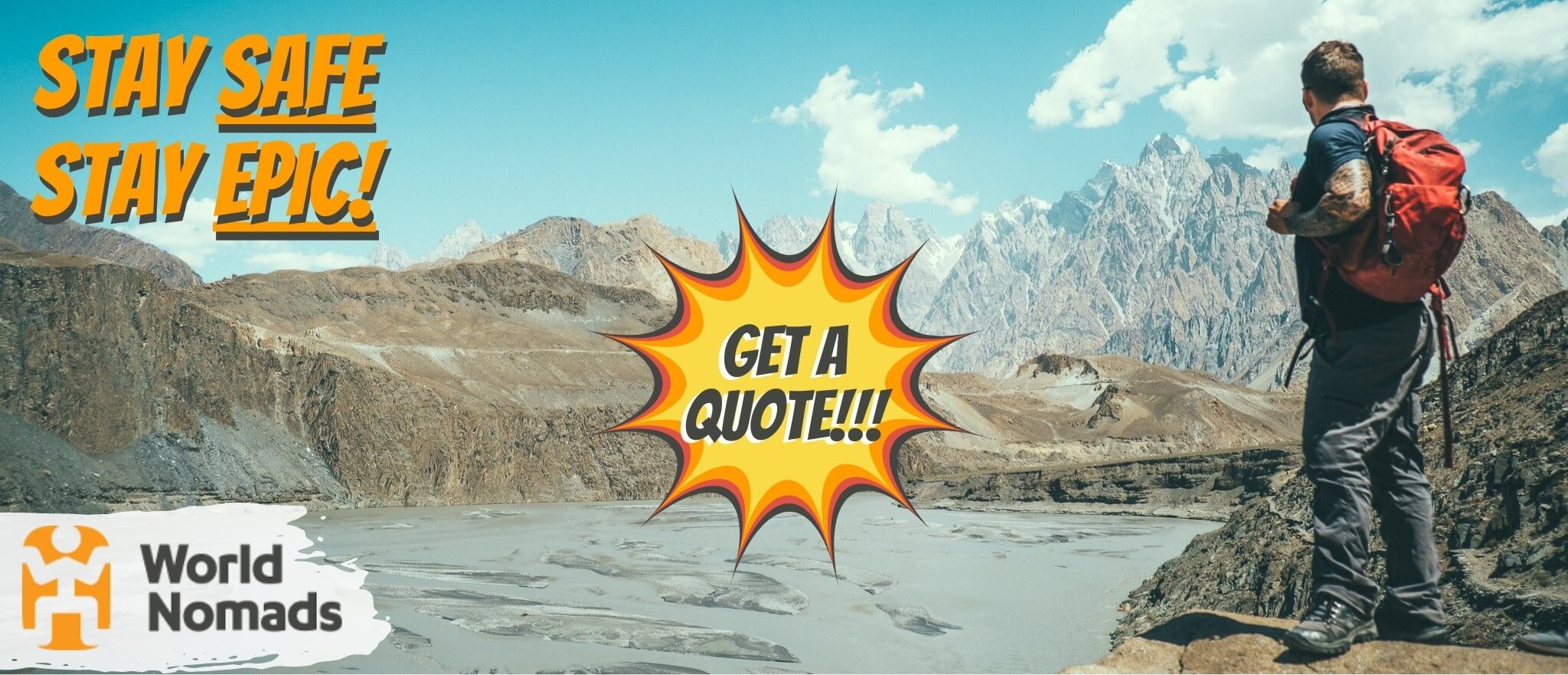 It's good to get lost sometimes, but it's also good not to get too lost. There are people that want you home in one piece.
There's one travel insurance provider The Broke Backpacker trusts for all his wildest shenanigans… World Nomads!
Click the button below to get a quote on your insurance or read our in-depth review of World Nomads' coverage. And then… let the shenanigans begin. 😉
---
Thanks for reading – that was fun! 😀
We bring you epic FREE content!
Find out how YOU can help support us.
We're a big site with a big team and this job isn't always easy. But we do it because we love it – we love providing epic and free content. We love the knowledge that our content keeps you adventuring. We don't ask for money, but if you'd like to find out how you can help the site in more organic ways, click the button below.
Thank you for your support 🙂
---
Bye for now, but not forever!
If you want MORE top-tier Broke Backpacker content like this, then sign up for our weekly newsletter below to get the latest and greatest!
And for transparency's sake, please know that some of the links in our content are affiliate links. That means that if you book your accommodation, buy your gear, or sort your insurance through our link, we earn a small commission (at no extra cost to you). That said, we only link to the gear we trust and never recommend services we don't believe are up to scratch. Again, thank you!