We don't think you'll find anyone who has travelled to Cambodia and without visiting Siem Reap. It's the gateway to one of the most phenomenal tourist attractions in the world – Angkor Wat. However, as the temples have grown in popularity, so has the appeal of the town. There's plenty here to spend multiple days, and it's one of the tourist meccas of South East Asia. Whether you're a backpacker, a flashpacker, travelling with the family, or hoping for a luxury break, you'll find something for you. Great restaurants, nightlife, and nearby outdoor beauty; Siem Reap really does have it all!
In this post, we'll take a closer look at the best places to visit in Siem Reap. Yes, obviously Angkor Wat will already be number one on your Siem Reap itinerary, but there's so much more waiting to be discovered when you travel to this friendly and fascinating country!
Need a place quick? Here's the best neighbourhood in Siem Reap:
BEST AREA IN SIEM REAP
Old French Quarter
Old French Quarter is the best place to stay in Siem Reap if you're visiting for the first time. Located at the centre of the city, the Old French Quarter is close to main thoroughfares and well connected to the area's top attraction, Angkor Wat.
Places to visit:
Try contemporary Asian cuisine and a good selection of wines at Cassia Restaurant
See the home of the Cambodian royals by passing by the Royal Residence
Enjoy delicious and authentic Cambodian food at chic and stylish Kroya Restaurant
These are the BEST Places to Visit in Siem Reap!
Tap your foot on the brake pedal for a second! Before plunging straight into all the goodness below, check out where to stay in Siem Reap first. That way, you'll be all sorted with your accommodation before embarking on your trip down the rest of this list (and hopefully to the actual Siem Reap soon!).

Unlock Our GREATEST Travel Secrets!
Sign up for our newsletter and get the best travel tips delivered right to your inbox.
#1 – Angkor Wat – One of the most amazing places in Siem Reap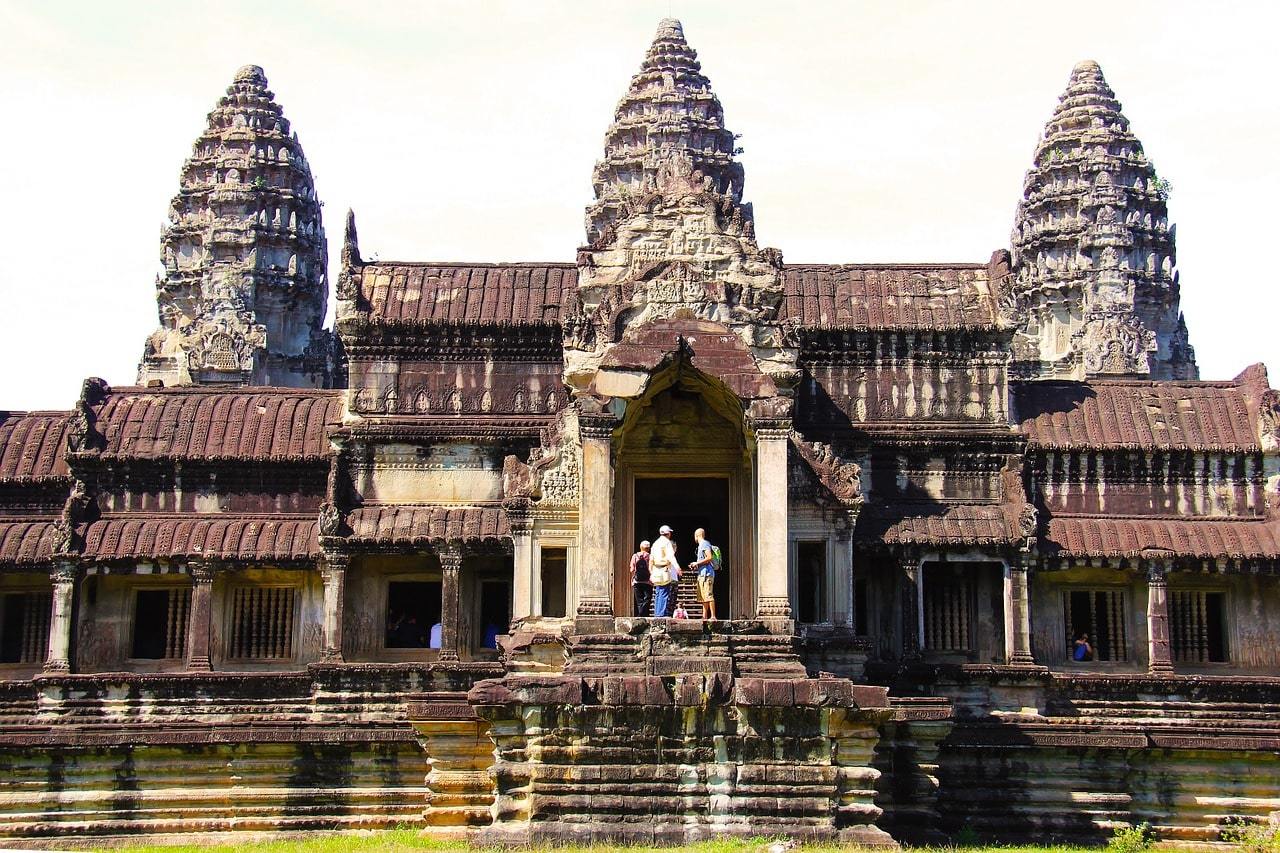 Trip Advisor's number 1 destination in the world for 2 consecutive years
The biggest Buddhist temple on Earth
Get an early start and catch the sunrise over Angkor Wat
Why it's awesome: It's unlikely that any tourist will travel to Siem Reap and not visit Angkor Wat, but we couldn't miss it off our list! This UNESCO World Heritage site is not only one of the most famous places in Siem Reap, but all of Cambodia and South East Asia. Built in the 12th century, this is the largest complex of Buddhist temples in the world. In fact, it's the largest religious monument in the world, covering over 400 acres. Since it's so huge, you'll probably need more than one day to really experience this incredible place!
What to do there: If you'd like to see the whole of the Angkor complex but don't know where to start, it's a good idea to get a tour guide. You can do tours for 1 day, 3, or even an entire week! Although a week would undoubtedly be interesting, you might end up with temple fatigue by the end of it! If you DO want to do this, stay in a hostel in a nearby area to make going back easier on transportation costs.
There are also a number of ways you can explore the temples. If on foot sounds like too much work, why not rent a bicycle? Whichever way you choose to visit Angkor Wat, they're a Siem Reap must see and you won't regret any time you spend here!
#2 – Cambodia Landmine Museum – One of the most underrated places to see in Siem Reap
See a collection of disarmed landmines from the Khmer Rouge regime
Learn about Cambodia's bloody and brutal recent history
One of the most moving and sobering attractions in Siem Reap
Why it's awesome: The museum has a complex history. It was opened by a former Khmer Rouge fighter who worked with the UN to disarm and remove the landmines he had placed. What started as a collection grew into a museum as interest from foreign tourists grew. As the museum curator expanded his collection by visiting local villages, he also started to take in orphans who had been affected by the landmines. Nowadays, there are several children who are taken care of by the museum. It's one of the best places in Siem Reap to get an insight into local life and history!
What to do there: Learn about the history of the Khmer Rouge and its effects on rural Cambodia and how landmines are being dealt within the region. Astonishingly, more than 6 million landmines were planted in Cambodia. Depending on when you visit, you may also be able to see some active landmine detonations. Most importantly, you'll learn about how this part of the country is being cleaned up and you may even meet some of the children who have benefitted from the museum and the centre. It's really a Siem Reap must do!
#3 – Phare, the Cambodian Circus
Not your typical circus
Combination of an NGO and a performing arts school
One of the more unusual things to do in Siem Reap
Why it's awesome: Circuses don't have a great rep to be honest. Nowadays, many are associated with animal cruelty and are generally quite frowned upon. Not Phare though! This is a circus with a difference. An NGO and performing arts school take children from poverty and train them to work in this Cirque du Soleil style show. The performers use music, dance, and theatre to tell traditional Cambodian folk tales. It's one of the top hotspots in Siem Reap at night!
What to do there: Roll up, roll up, for Phare the Cambodian Circus. Every night at 8 pm there's a performance, so get your tickets in advance and enjoy one of the glitziest and most glamorous attractions in Siem Reap. It's quite expensive when you compare it to other attractions in Siem Reap, but you can rest assured that your money is going to a very good cause!
#4 – Ta Prohm – A beautiful and scenic place to check out in Siem Reap
You might recognise this place from its appearance in Lara Croft: Tomb Raider
One of the best places in Siem Reap that mixes nature and history
See if you can spot the dinosaur of Ta Prohm – it's hidden in there somewhere!
Why it's awesome: Part of the Angkor Wat complex, we probably wouldn't have included this if it were as well maintained as the other temples around here. However, the fact that it wasn't is what makes it so special. If you've seen the Lara Croft: Tomb Raider movie, you might have thought that it was mostly CGI, but no. It was a real place – Ta Prohm has been pretty much swallowed up by the surrounding jungle. It's a haunting place that you won't want to miss on your Siem Reap itinerary!
What to do there: Although you wouldn't realise it, since Ta Prohm was rediscovered in the 20th century, it has been maintained in such a way that the neglect seems authentic, but it does not affect the integrity of the structure. Although it might seem like fun to pretend your Indiana Jones, do be careful when you're visiting! Also, look out for the controversial dinosaur of Ta Prohm. No one knows if it's genuine or a hoax!
#5 – Banteay Srey Butterfly Centre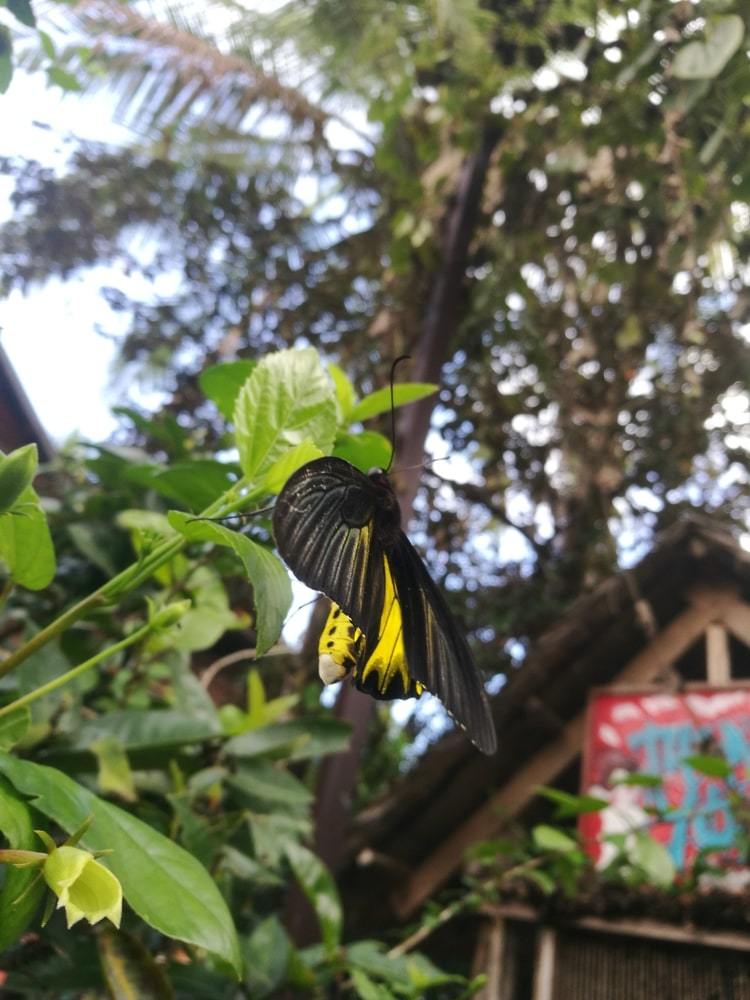 Wander round an enclosed garden filled with butterflies
What to do in Siem Reap if you love animals and nature
Learn about conservation at this cool butterfly sanctuary
Why it's awesome: If you're interested in butterflies, then this should be in first place on your Siem Reap itinerary. Yes, even above Angkor Wat! This cool butterfly sanctuary and conservation centre is home to thousands of butterflies from the local area, and it's been built like the rainforest. This is to mimic the butterflies' natural habitat and make them as comfortable and natural as possible!
What to do there: Get right up close with the Banteay Srey butterflies. If you're lucky (or unlucky, depending on how you look at it), the butterflies might just land right on you! If you're travelling with kids, you definitely shouldn't miss this place. Not only can you get up close and personal with the butterflies, but you can also take an interactive tour to show you the life cycle of these wonderful insects. This is one of the most relaxing and tranquil points of interest in Siem Reap!
#6 – Tonlé Sap Lake – A nice quiet place to see in Siem Reap
Take a cruise on the largest freshwater lake in Asia
Bring your camera as it's a great spot for animal lovers
A perfect escape from the hustle and bustle of Siem Reap
Why it's awesome: If you want to get a glimpse into a traditional Cambodian village, then head to Tonlé Sap. Incredibly, more than 3 million people call the banks of this lake home, but it's still an incredibly quiet and peaceful area in Cambodia. There are several tours here from Siem Reap, and you can do a variety of things. Kampong Khleang is the largest village on the lake, and it's situated on the north shore. Here, you can check out floating stilt houses and traditional handicrafts. The locals are really friendly too!
What to do there: As well as villages dotted around the lakeshore, there are some great natural attractions on Tonlé Sap too. One of the coolest places, and also one of the top attractions in Siem Reap, is the Prek Toal bird sanctuary. This sanctuary is home to over 100 species of water birds. There are plenty of observation towers, but if you want to get up close and personal with the birds, you can row out onto the lake! Keep an eye out for other wildlife such as crocodiles, snakes, and turtles too!
#7 – Angkor Centre for the Conservation of Biodiversity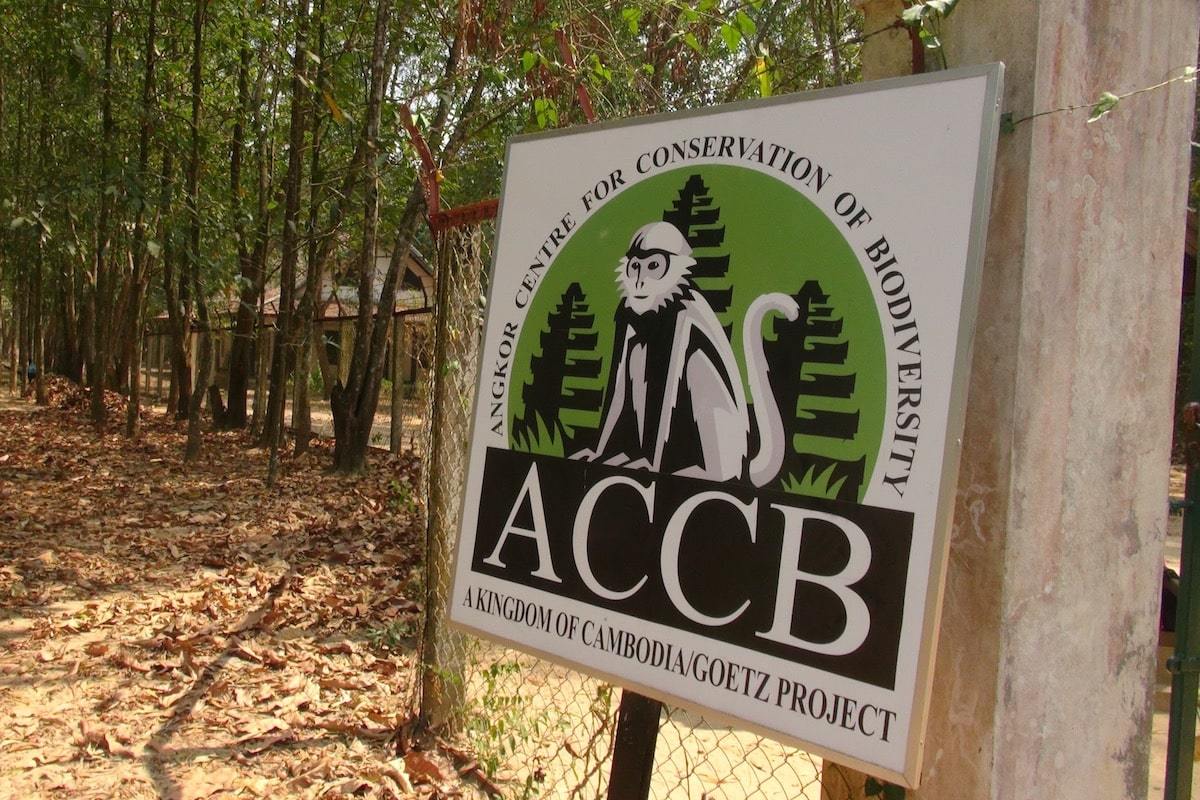 One of the most important wildlife centres in Cambodia
Meet Cambodian wildlife like porcupines, otters, and birds
Take a guided tour to learn how the animals are rehabilitated
Why it's awesome: If you hadn't realised from the last two entries into our list, there are a lot of attractions in Siem Reap if you're interested in animals and biodiversity. However, the Angkor Centre might just be the most important of all of them! Not only can you get up close and personal with Cambodian wildlife, but you can learn about breeding, conservation, and rehabilitation while you're at the centre.
What to do there: Of course, you can visit the Angkor Centre for the Conservation of Biodiversity at any time. However, there are twice-daily tours at 9 am and 1 pm, and these are really worth doing. Knowledgeable and friendly guides will explain how the centre works and how these beautiful animals are rehabilitated. It's a long journey for sick and injured animals to be reintroduced to the wild, but this centre is very successful at doing so. Don't miss it when you travel to Siem Reap!
#8 – Kulen Nature Trails – A beautiful outdoor place to check out in Siem Reap
Explore Siem Reap's jungle and rainforest surroundings
Escape from the heat on a cool and shady nature trail
Enjoy the site of the waterfall at the end of the trail
Why it's awesome: They say it's not about the destination, it's about the journey. However, when you're visiting Phnom Kulen Waterfall, it's kind of about both! These beautiful hiking trails take you along the side of rushing rivers, past ancient temples, and to a beautiful waterfall. There are some places to buy snacks near the waterfall, but a really nice idea is to bring a picnic here! This is one of the most evocative natural landmarks in Siem Reap, and you won't want to miss it. Especially if you love hiking!
What to do there: Kulen's Nature Trails are a great way to spend the day, and they're suitable even for beginners. Therefore, it can get quite busy! We'd suggest getting up bright and early. Not only will it be less crowded, but you'll also be trekking at the coolest time of day. Also, Cambodia is safe for travelers, but not here during rainy season when these trails become a mud bath of misadventures just waiting to happen. However, if you're visiting Siem Reap during the dry season, these should be very high up on your itinerary!
#9 – Pub Street – A great place to visit in Siem Reap at night
Let off steam and take a break from the city's culture and architecture
The best area for cheap hostels and late-night drinking and eating
One of the best Siem Reap vacation ideas for homesick long-term travellers!
Why it's awesome: Sometimes when you're travelling, you start to miss home. And in a town like Siem Reap, it's easy to get overwhelmed by the architecture, history, and culture, so you may just want to spend some time cooling off in a more familiar environment. That's where Pub Street comes in! Here, you'll find some of the best places to eat in Siem Reap when it comes to international food, and lots of late-night bars and clubs. A perfect spot to meet like-minded travellers and relax with a drink… or a bucket!
What to do there: Take a break from immersing yourself in Cambodian culture and remind yourself about what you miss from home. The Western food on offer here is great, and there are plenty of bars where you can enjoy a few drinks. You can even watch the Premier League or the Champions League if you're a football fan. It may not be the most cultural thing to do on your travels, but everyone deserves a break sometimes, right?!
Is This the Best Daypack EVER???
#10 – Bayon
See the 11,000 faces carved into the temple
One of the most unique temples in the Angkor Complex
One of the most famous landmarks in Siem Reap
Why it's awesome: Yes, we've already included Angkor Wat on our list, but we couldn't miss Bayon off the best places to visit in Siem Reap. The scale of this place is simply staggering! This temple is a real testament to the ego of Jayavarman VII, who it was built in honour of. 1.2km of facades, over 11,000 faces, and 54 Gothic towers are just some of the mind-boggling figures that identify one of the most recognisable landmarks in Siem Reap!
What to do there: You could easily spend a few hours exploring Bayon. It's in Angkor Thom (the holy city) and it does look better from close up than far away! Most people like to visit in the early morning, thanks to its eastward facing direction. However, if you find it's too crowded in the morning, it's worth heading here for the sunset!
#11 – Psar Chaa (The Old Market)
A great place to pick up fresh produce if you're cooking your own meals
Pick up some souvenirs for friends and family back home
One of the best places to eat in Siem Reap
Why it's awesome: When you're in Southeast Asia, the local market is always one of the first ports of call. Siem Reap is no different, and you should head to Psar Chaa to pick up some food, especially if you're planning on taking a picnic out or cooking fresh produce in your hostel. With juicy mangosteens, dragonfruit, and rambutan, you'll certainly find a new favourite fruit or juice! It's also a great spot to pick up souvenirs for family and friends.
What to do there: The Old Market is one of the best places to eat in Siem Reap, so come here and try local street food delicacies as well as tasting fresh products. If you want to cook Cambodian food back in your home country, pick up some spices here to use in future! You can also get clothes here, which is great if you've been soaked through trekking the Kulen Nature Trails or you want to refresh your holiday wardrobe!
Get insured for your trip to Siem Reap!
ALWAYS sort out your backpacker insurance before your trip. There's plenty to choose from in that department, but a good place to start is Safety Wing.
They offer month-to-month payments, no lock-in contracts, and require absolutely no itineraries: that's the exact kind of insurance long-term travellers and digital nomads need.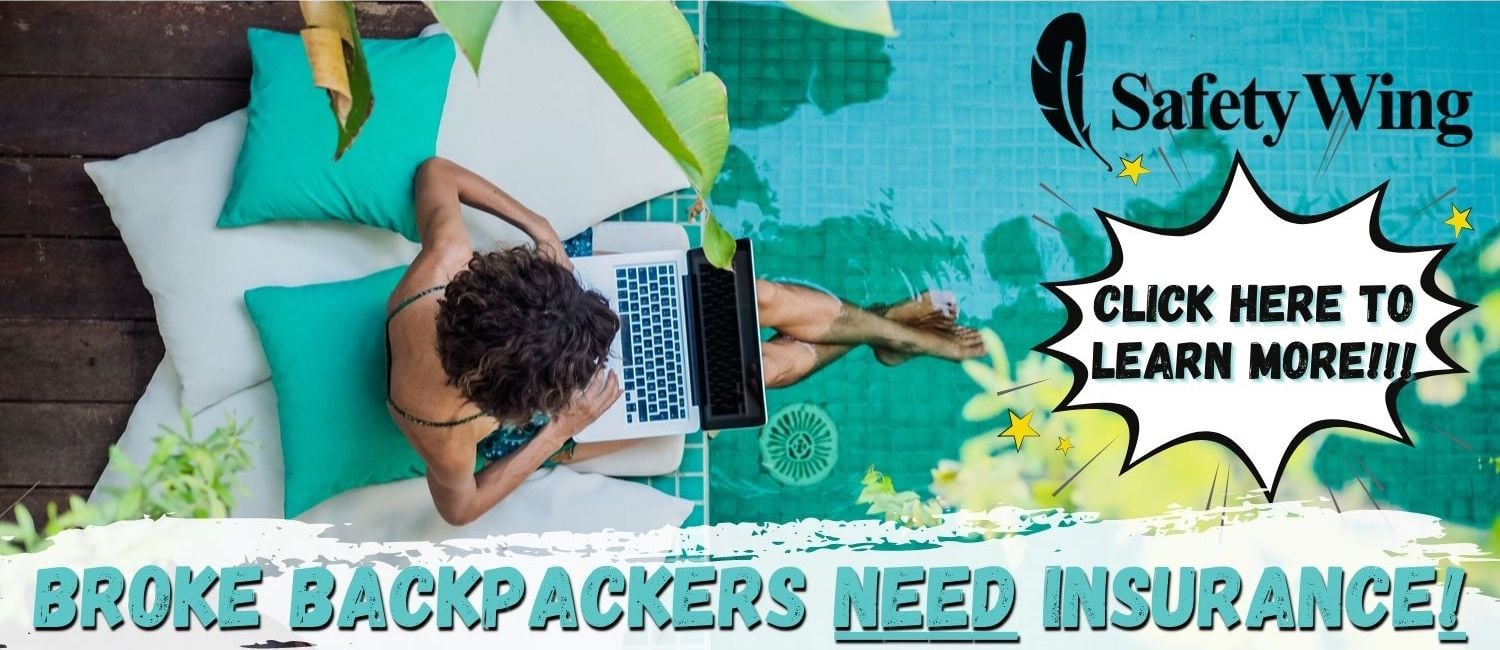 SafetyWing is cheap, easy, and admin-free: just sign up lickety-split so you can get back to it!
Click the button below to learn more about SafetyWing's setup or read our insider review for the full tasty scoop.
FAQ on the Best Places to Visit in Siem Reap
Find out what people want to know about the best places to visit in Siem Reap
Final Thoughts
So, that concludes our list of the best places to visit in Siem Reap. We hope that you've found it useful and informative, and you've got some ideas of what to add to your Siem Reap itinerary after visiting Angkor Wat.
This town may get busy and crowded, but that all adds to the carnival atmosphere that you'll find on pub street and at the local markets. However, there's a sobering and peaceful side to it to as you'll have seen from our list. There's a good reason why Siem Reap is such a beloved backpacking destination in Cambodia.
We hope that you've not only found some more places to add to your Siem Reap itinerary, but you've also got some ideas about how to experience the city like a local. Keep your mind open while you explore Siem Reap and you'll no doubt have an incredible vacation. We certainly hope you do!
---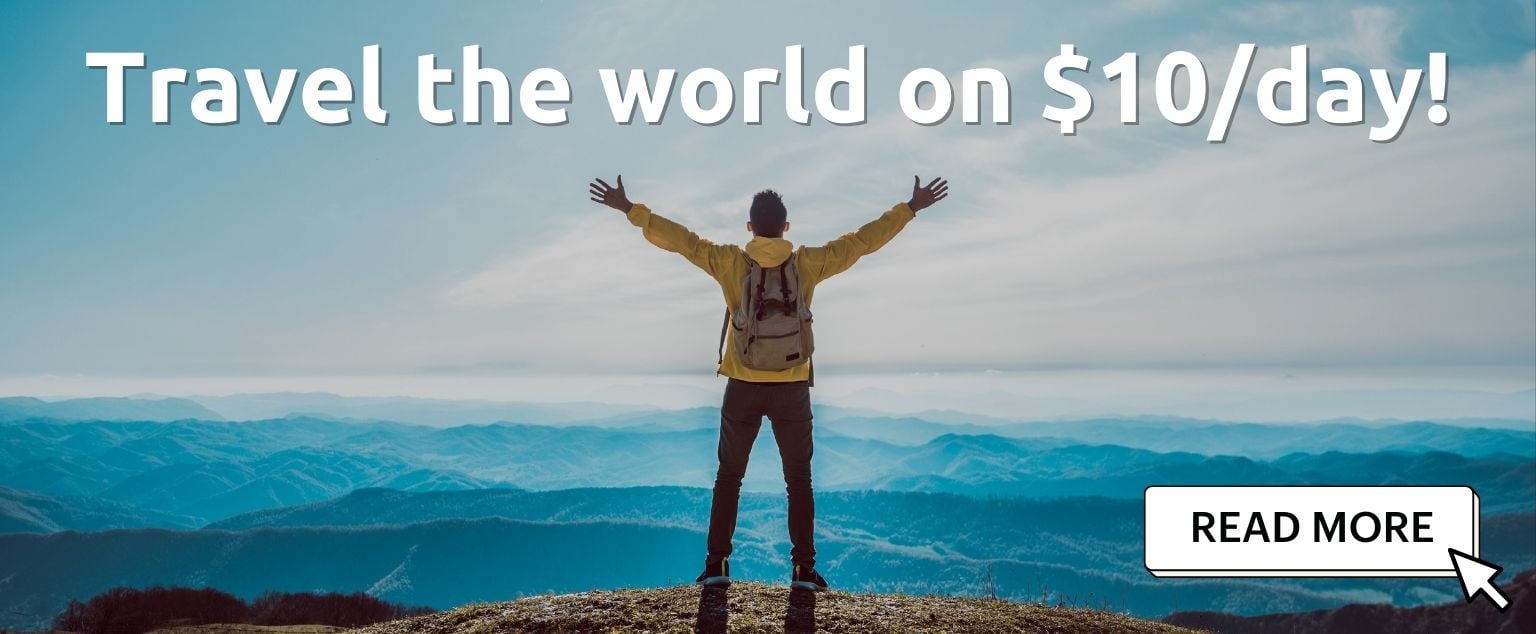 And for transparency's sake, please know that some of the links in our content are affiliate links. That means that if you book your accommodation, buy your gear, or sort your insurance through our link, we earn a small commission (at no extra cost to you). That said, we only link to the gear we trust and never recommend services we don't believe are up to scratch. Again, thank you!