Christchurch teems with English heritage, from its stone buildings and churches to its double-decker buses and drinking scene. There's bars galore here, great eats to be eaten, and some very cool boutique shops to explore. It's a creative city that's rebuilt itself (literally) after two devastating earthquakes in 2010 and '11.
There's some great natural spots to visit in the surrounding area too. But basing yourself in Christchurch… It's a city, right? So surely it's super expensive to stay even a few days here?
Nope! That's where you'd be wrong. And to prove it we've found the best hostels in Christchurch that you can easily afford on a backpacker budget. AND we've put them into handy categories for you, too!
So let's have a look and see what this cool city has to offer for you…

Do You Want to Travel FOREVER??
Pop your email in below to get a FREE copy of 'How to Travel the World on $10 a Day!'.
What to Expect from Hostels in Christchurch?
If you're backpacking through New Zealand and you happen to stop over in Christchurch, plan to stay for a couple of days if you want to have a break from crazy adventures.
Hostels are generally known to be one of the cheapest forms of accommodation on the market. That doesn't just go for Christchurch, but pretty much every place in the world. However, that's not the only good reason for staying at a hostel. The unique vibe and social aspect is what makes hostels TRULY special. Head down to the common room, make new friends, share travel stories and tips, or just have a great time with like-minded travellers from all over the world – you won't get that opportunity in any other accommodation.
The hostels that you can expect at Christchurch can be summarized by three words: friendly, welcoming and clean! Almost all hostels have an incredible high ranking for hospitality and friendliness. Most staff are known to be super attentive and helpful. Of course, there are always exceptions, but as long as you read the reviews beforehand, you'll get a great place that feels like a home away from home.
When it comes to size and location, there are loads of different options to choose from. There are a few smaller hostels in the city centre, but you can mainly find bigger chains here. The further you go away from the city centre, the smaller the hostels become, but the family-vibe and friendliness increases.
Christchurch's hostels normally have three options: dorms, pods and private rooms (although pods are rare). Some hostels even offer large private rooms for a group of friends. The general rule here is: the more beds in a room, the cheaper the price. Obviously, you won't have to pay as much for a 8-bed dorm than you would for a single bed private bedroom. To give you a rough overview of the hostel prices in Christchurch, we've listed the average range below:
Dorm room (mixed or female-only): $16-18 USD/night
Private room: $42-47 USD/night
When looking for hostels, you'll find the best options on HOSTELWORLD. This platform offers you a super safe and efficient booking process. All hostels are displayed with a rating and previous guest reviews. You can also filter your personal travel needs easily and find the perfect place for you.
Christchurch, New Zealand's third largest centre is a massive and sprawling city, so choosing the right area to stay in Christchurch is very important. You don't want to end up miles away from the attractions you want to visit. To help you out a bit, we've listed our favorite neighborhoods in Christchurch below:
Inner City – is the heart and soul of Christchurch. It is packed with top restaurants and trendy bars, as well as world-class museums, historic landmarks and cultural institutions.
Sumner – is a delightful seaside suburb set approximately 15 minutes southeast of Christchurch's city centre. It is a friendly and tranquil town that offers a different pace of life to the city.
Riccarton – is a charming neighbourhood located directly west of the city centre. It is separated from the Inner City by Hagley Park and boasts a quintessential university district vibe and feel.
We won't make you wait any longer, let's have a look at the best hostels in Christchurch!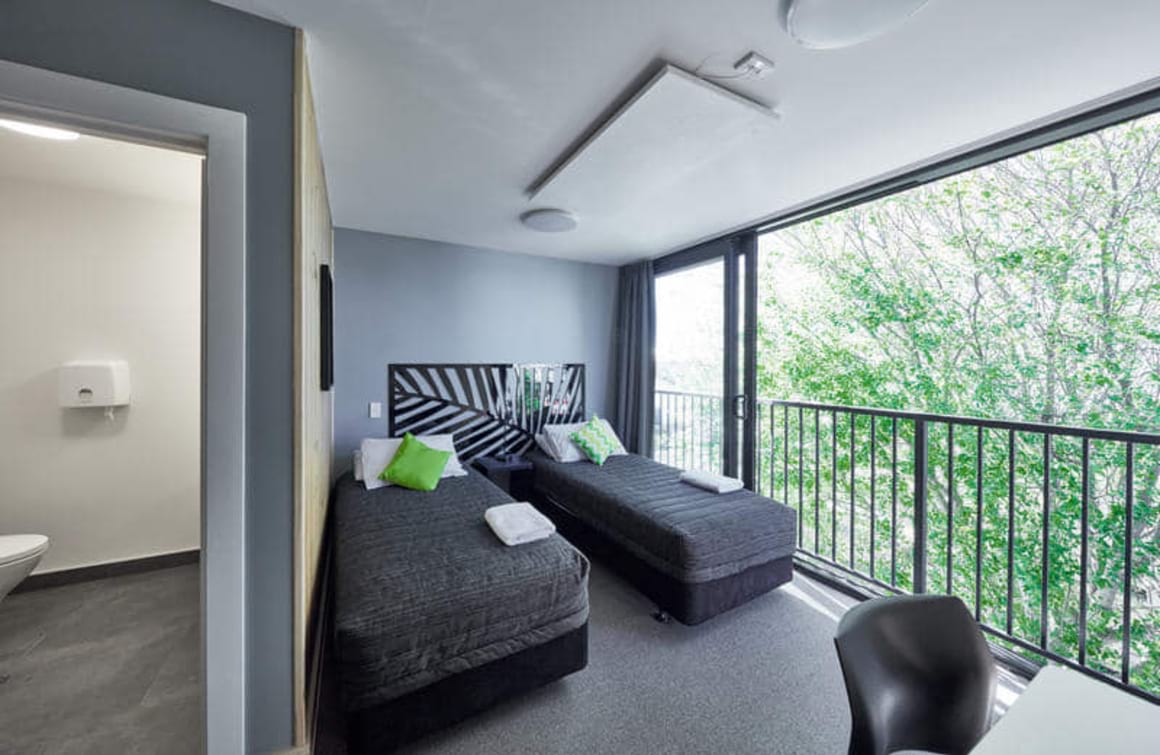 Private rooms with TV's
Massive kitchen
Modern design, plenty of different room options and with some of the kindest staff that you'll ever meet, All Stars Inn On Bealey is our absolute favorite hostel in Christchurch. There's plenty of space in the common areas so you can meet likeminded travellers, or you could whip up a tasty meal in the massive and fully equipped kitchen.
If you want to travel around New Zealand or Christchurch, just head down to the reception and ask for advice – the staff knows about the best hidden gems in the area!
Why you'll love this hostel:
Deals on food and drinks
Massive lockers
Travel Desk
Just like every overall-best hostel should have, you can find a great travel desk at the All Stars Inn On Bealey's reception. Whether you want to explore all of Christchurch's highlights, find the hidden gems or simply join a guided tour around the city, you can find the best help and deals right here.
On top of that, you can keep all of your stuff clean thanks to the massive laundry room. For just a tiny bit of money, you can refresh your whole wardrobe while relaxing in the comfy common room. Speaking of, if you're a digital nomad, you'll love this place too! Grab your laptop and chill in one of the comfy common area sofas or sit on one of the work desks for a better posture. Even the private rooms and dorms have a desk each – perfect for doing some work or reaching out to friends at home while travelling!
2. Best Party Hostel in Christchurch – Urbanz Christchurch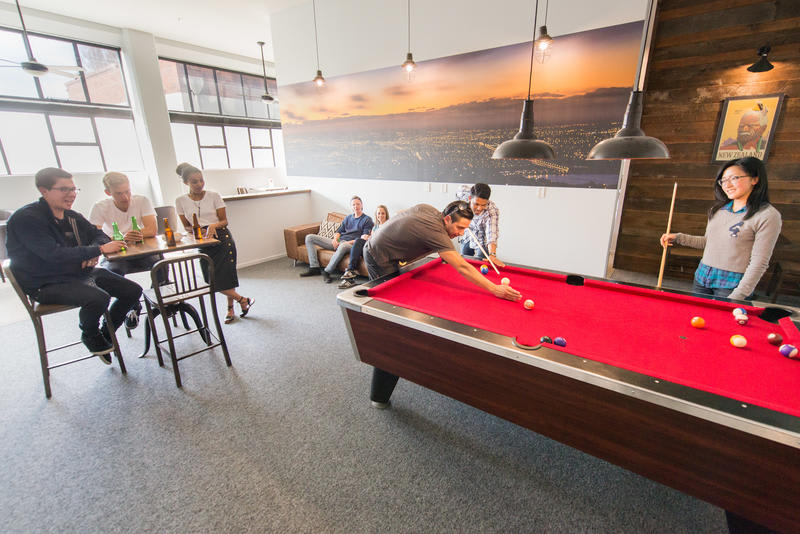 Pool Table
Luggage Storage
Smack bang in the centre of Christchurch, in a newly renovated building, staying here naturally means being close to the city sights AND the best bars and restaurants in town.
It's not only the nearby drinking options that make this the best party hostel in Christchurch. No siree. You can also grab a few beers at the hostel bar, featuring cheap drink deals (win), and sit around the fireplace or play some pool. It's not mental party-party, but it IS fun.
Why you'll love this hostel:
On-site bar
Free events
Laundry facilities
On top of that, you'll probably get the best amenities in Christchurch – a pool table, free events, movie night with popcorn and so much more. It's a great deal, even if you're not interested in partying. For those big groups travelling together, there are even family sized rooms with a TV and ensuite bathroom available.
From large dorms to fancy private rooms, there are loads of room options you can choose from. All rooms offer super comfy mattresses, plenty of plug options, a private USB port and reading light and a secure locker. Bedding is also included in the nightly price, so no need to bring your sleeping bag.
If you're after some socializing – perfect! This hostel is ideal to meet other travellers, make new friends and form connections with people from all over the world.
3. Best Hostel for Solo Travellers in Christchurch – The Old Country House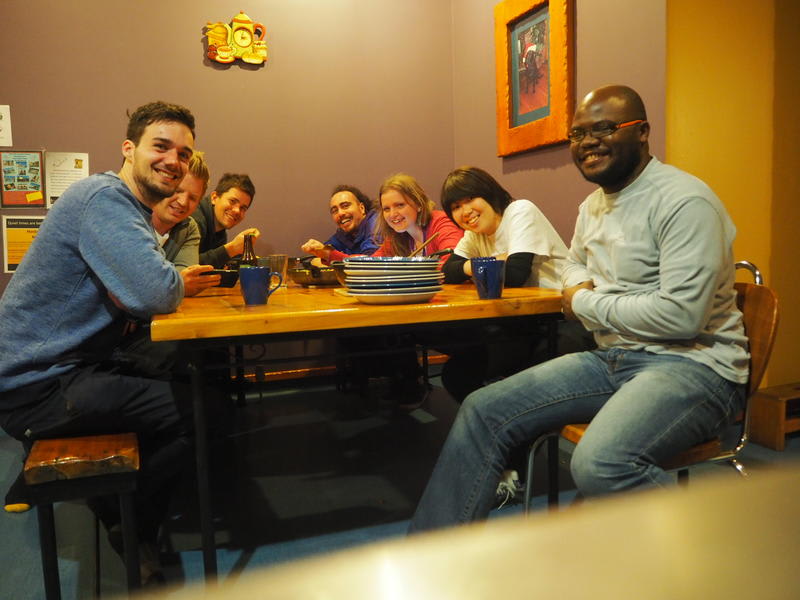 As the name suggests, this place is a comfy and cosy lil' place for you to base yourself in Christchurch. It's set in a colonial style villa, so there's that, which is pretty cool.
Most of all, staying here means you'll feel at home pretty much right away. The kind staff and fun people who frequent this hostel make it the best hostel for solo travellers in Christchurch. Nothing better than feeling welcome, right?
Why you'll love this hostel:
Yoga Classes
Proper safes
High Speed Wifi
It might not have the longest and most detailed hostel description (in fact, it's the complete opposite), but the reviews from previous guests guarantee that this is a true gem in Christchurch, especially for solo travellers. With a strong 9/10 rating, you know that you'll be getting proper value for your money.
On top of that, the social atmosphere is buzzing. It's not a big hostel, it only accommodates a smaller crowd, however, this really creates a unique and welcoming vibe. Travellers know and look after each other, the staff knows you by your name and you'll literally get pulled into socializing – perfect if you're a bit of a shy backpacker!
4. Best Hostel Cheap Hostel in Christchurch – Foley Towers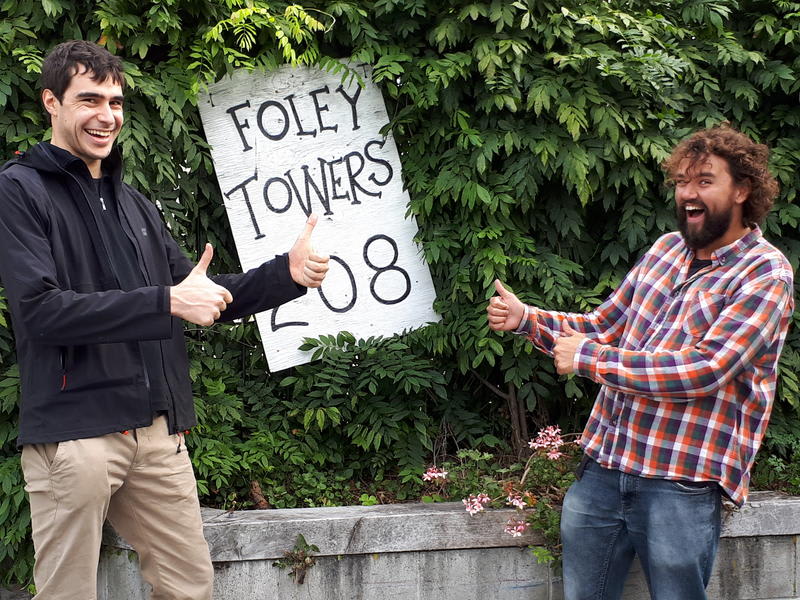 Nope, not Fawlty Towers – FOLEY Towers. This place is friendly and fun, a cool hostel in Christchurch for backpackers who wanna spend some time chilling out. You ain't gonna find any big parties here, nor bar crawls or anything like that…
… But it does have a cute garden where you can mingle with other guests. Which is nice. The staff seem to actually care about you, which is nice, and the underfloor heating… dang, that stuff makes this place COSY in the winter! Definitely a top budget hostel in Christchurch.
Why you'll love this hostel:
heated floors
friendly staff
incredible ranking
Now, you know a hostel is good once it hits that 9/10 ranking. In this case, FOLEY Towers is even better. With a mindblowing 9.3/10 rating from previous guests, this hostel isn't just the cheapest, it's also one of the most liked ones in Christchurch. You seriously can't go wrong with staying at this epic hostel.
When it comes to design, yeah, it might be a bit old-fashioned, but it just adds to the unique charm of the hostel. Meeting other travellers and making new friends is a no-brainer here. Everyone is friendly, genuine and caring, which is what makes FOLEY Towers so special. It's a calm and laid-back place, and if you're looking for that kind of atmosphere, you'll absolutely love it!
Foley Towers is one of our favourites in Christchurch but they're not taking guests right now. We're not sure if they're closed for good but we hope they'll come back soon.
5. Best Hostel for Couples in Christchurch – Kiwi Basecamp
Free Tea & Coffee
Free Food (!)
The perfect retreat for you and your partner, this is definitely the best hostel for couples in Christchurch, tucked away in the green mountains and close to the sea. Set in a big heritage house, this is the kinda place that bakes fresh bread in the mornings. Yum.
It's warm and cosy in the winter at this Christchurch backpackers hostel; in the summer you can get on down with a BBQ in the garden. It's relaxed and quiet, which makes for a chilled atmosphere. Oh, and as a bonus, the beds are super comfy.
Why you'll love this hostel:
ideal for long-term residents too
BBQ
(Beer) garden
Whether you want to share a dorm with other travellers or a room with your partner, Kiwi Basecamp offers the best rooms at the best rates. As an award-winning hostel (most popular Christchurch hostel in 2020), you can be sure that you'll get proper value for your money. From Sky TV, two modern kitchens, a great indoor and outdoor common area, and brand new beds, you can find everything at this epic hostel.
The location is awesome as well. Close enough to attractions and the action, but far enough to have a great night of sleep and some chill hours. You'll be based just around the corner from Hagley Park which means it's only a short walk into town.
Kiwi Basecamp is one of our favourites in Christchurch but they're not taking guests right now. We're not sure if they're closed for good but we hope they'll come back soon.
Is This the Best Backpack EVER???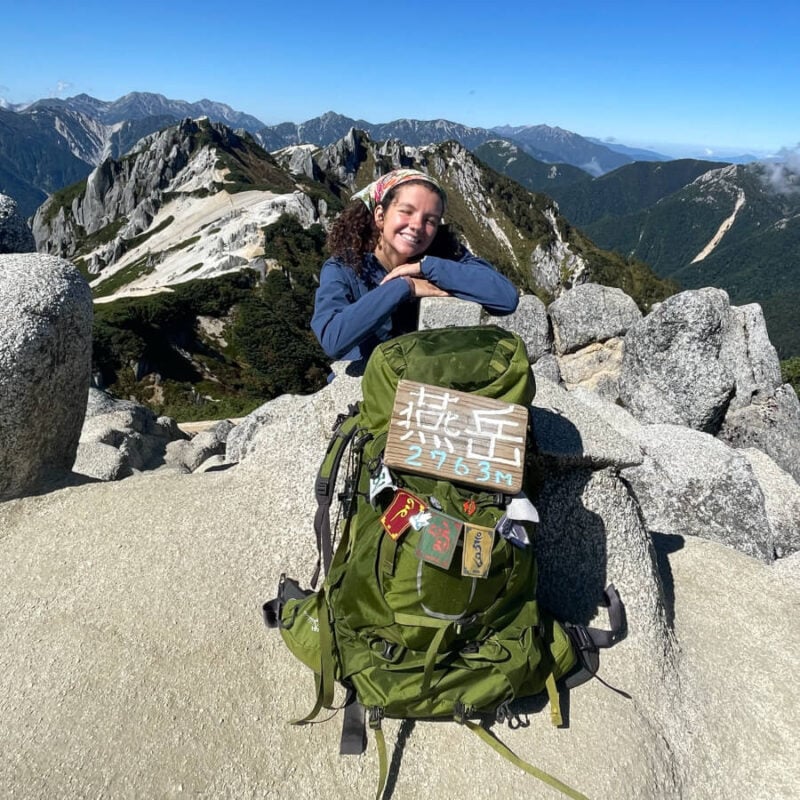 More Epic Hostels in Christchurch
Haven't found the right hostel for you yet? Don't worry, there are plenty more options waiting for you. To make the search a bit easier, we've listed more epic hostels in Christchurch below.
Best Hostel for Digital Nomads in Christchurch – Jailhouse Accommodation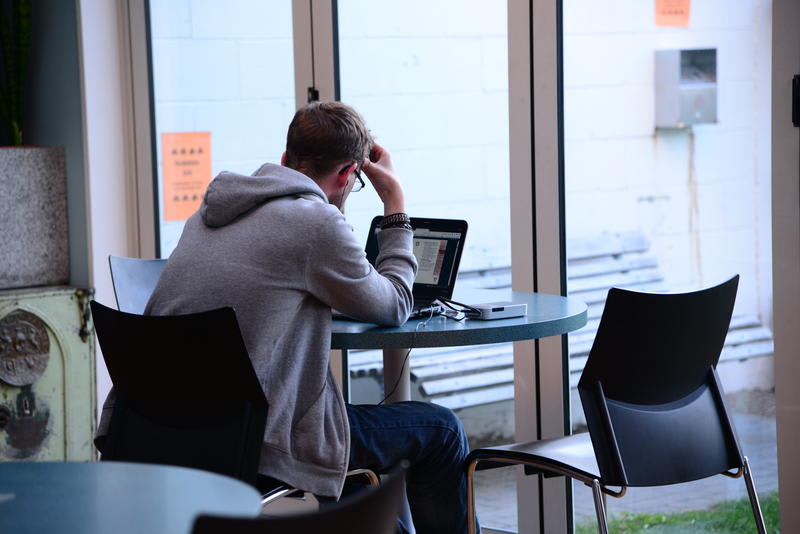 It might be a bit of a quirky place (I mean, imagine staying inside an actual cell), but we think this is the best hostel for digital nomads in Christchurch. There's plenty of room to get your head down with some work and rooms are quiet and well looked after.
Surprisingly nice, this recommended hostel in Christchurch is a bit design-y – and we like that. Nomads on the road long term will appreciate how nice it is. 20 mins to the Art District, meaning you can get out and about, dipping into cool cafes and stuff. We love it.
Best Hostel with a Private Room in Christchurch – Haka Lodge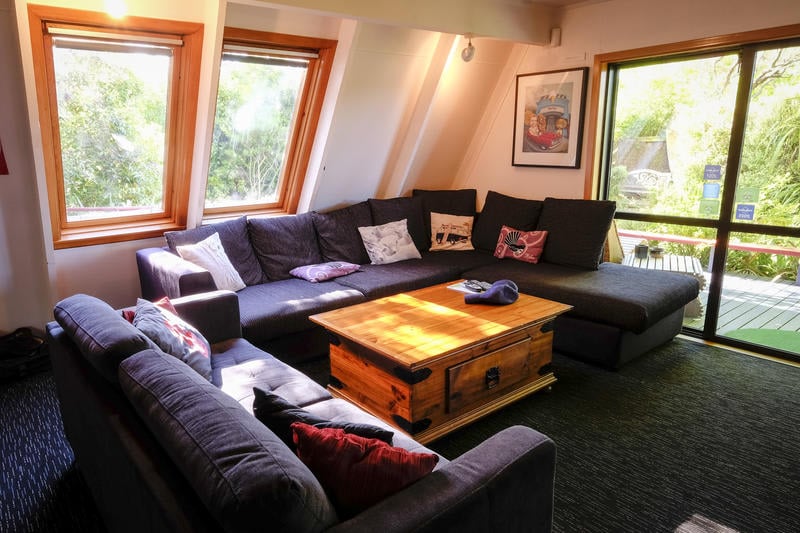 Laundry Facilities
Free Parking
Located in a quiet suburb of Christchurch, and surrounded by a load of tasty cafes and shops, this top hostel in Christchurch means soaking up a different, less city-based side to Christchurch. BUT of course, it's still easy to jump on the bus to town if you want.
The private rooms here… well, they're like hotel quality. Big windows that look out onto the garden, tasteful decor, very clean – just sound perfect really. The best hostel with a private room in Christchurch by far. Though it is not a party place, so keep that in mind if you're looking to get smashed every night.
Haka Lodge is one of our favourites in Christchurch but they're not taking guests right now. We're not sure if they're closed for good but we hope they'll come back soon.
More Best Hostels in Christchurch
Free Parking
Bar & Restaurant
Set in a big (really big) modern building that seems more like a hotel than a hostel, this place is a great choice if you wanna recharge your batteries in a clean and safe environment.
There's a selection of private and dorm beds – like, a HUGE selection – at this Christchurch backpackers hostel. To match the hugeness of it all, they have a HUGE industrial kitchen and a cinema room. Might feel a little impersonal, but if a hotel-y experience is what you want, you know where to go now, eh?

Our GREATEST Travel Secrets…
Pop your email here & get the original Broke Backpacker Bible for FREE.
Rucksacker Backpacker Hostel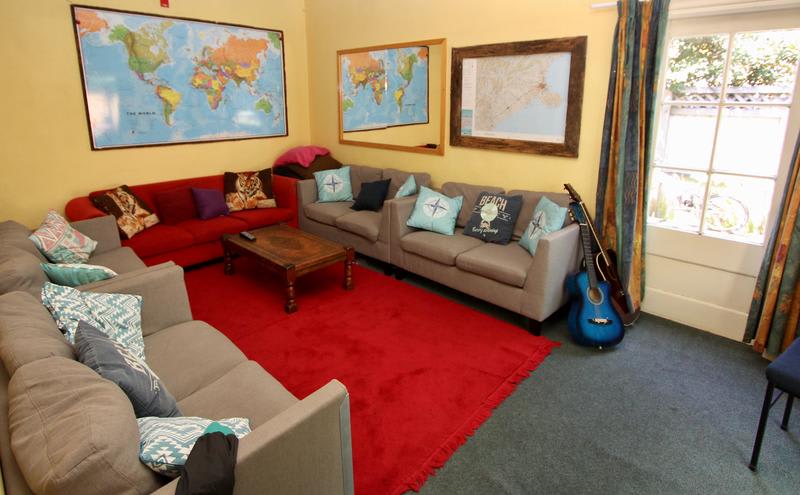 Laundry Facilities
Communal Kitchen
Rucksacker? Why aren't we called rucksackers? Sounds a bit more gross than backpackers I guess. Um. Anyway, this is a small local hostel and, whilst not the most modern place in town (for instance: coin-operated PC), it is a friendly, typically backpacker-y hostel.
There's a lil' garden here where you can BBQ and meet other travellers. It's also within walking distance to the city centre. Definitely a good Christchurch backpackers hostel for a couple of nights' stay, anyway.
Rucksacker Backpacker Hostel is one of our favourites in Christchurch but they're not taking guests right now. We're not sure if they're closed for good but we hope they'll come back soon.
Around The World Backpackers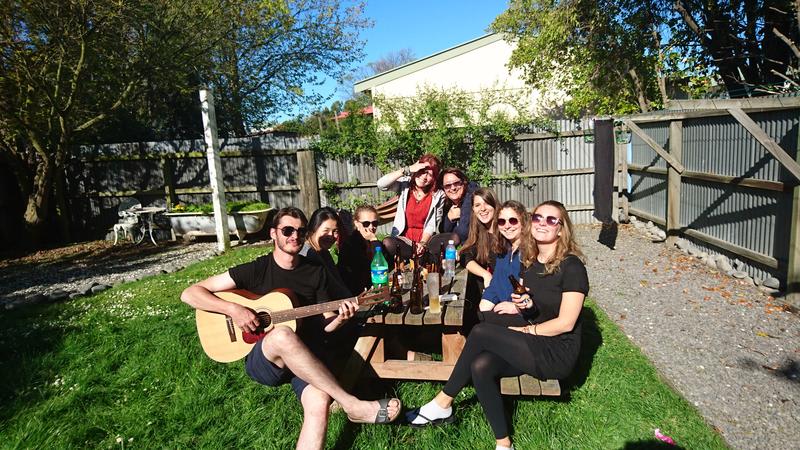 Small but cute, this Christchurch backpackers hostel is close to the centre of the city without being in the middle of all the madness. This hostel seems to have worked hard in order to give guests pretty much everything they could possibly need.
It's got USB plugs, friendly staff – even a herb garden (not that sort) to spice up your spag bol cooked in the communal kitchen. The interiors of this recommended hostel in Christchurch might be a little basic but it more than definitely does the job as a place to stay for a few nights. Garden area is decent, too.
Around The World Backpackers is one of our favourites in Christchurch but they're not taking guests right now. We're not sure if they're closed for good but we hope they'll come back soon.
Canterbury House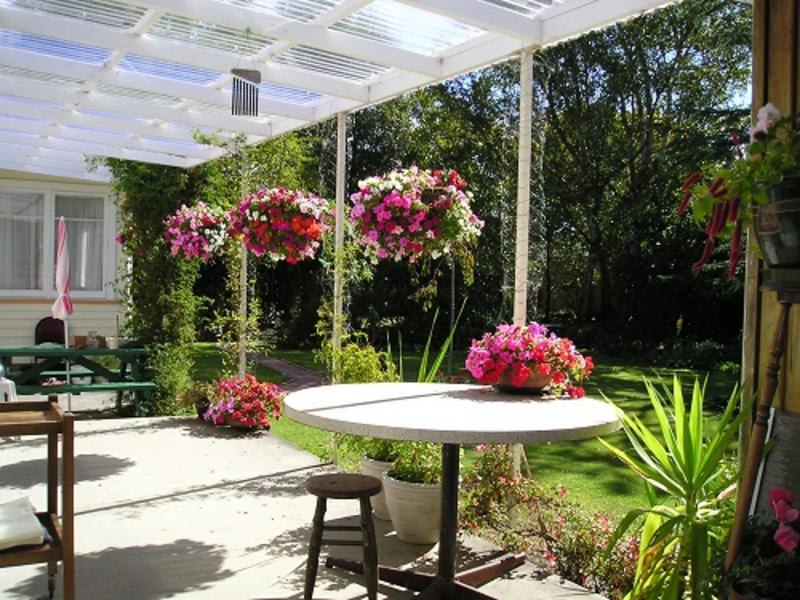 Staying at Canterbury House is literally like staying in someone's house – basically more like a B&B. But it's still got a decidedly traveller-y hostel vibe. It's also set in a local area which is a safe and chilled, but also a little out of town, so keep that in mind.
It's not a greatly social hostel, but it's a warm, cosy place to stay. The couple who own this Christchurch backpackers hostel are super good at giving out tips for what to do in the area and for onward travel, too, which makes all the difference.
Canterbury House is one of our favourites in Christchurch but they're not taking guests right now. We're not sure if they're closed for good but we hope they'll come back soon.
FAQ about Hostels in Christchurch
Here are some questions backpackers ask about hostels in Christchurch.
What to Pack for your Christchurch Hostel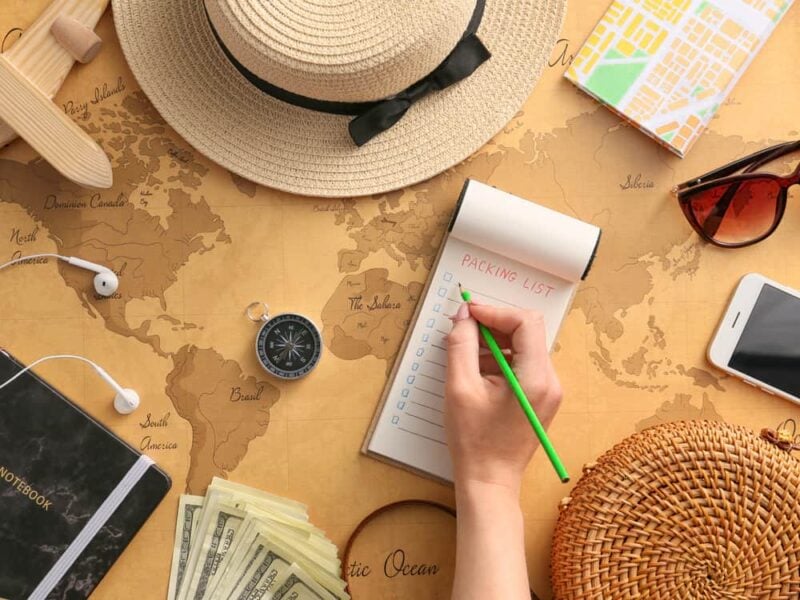 Pants, socks, underwear, soap?! Take it from us, packing for a hostel stay is not always quite as straight forward as it seems. Working out what to bring and what to leave at home is an art we have perfected over many years.
Check out our definitive Hostel Packing list for our top packing tips!
Travel Safety Tips for Christchurch
ALWAYS sort out your backpacker insurance before your trip. There's plenty to choose from in that department, but a good place to start is Safety Wing.
They offer month-to-month payments, no lock-in contracts, and require absolutely no itineraries: that's the exact kind of insurance long-term travellers and digital nomads need.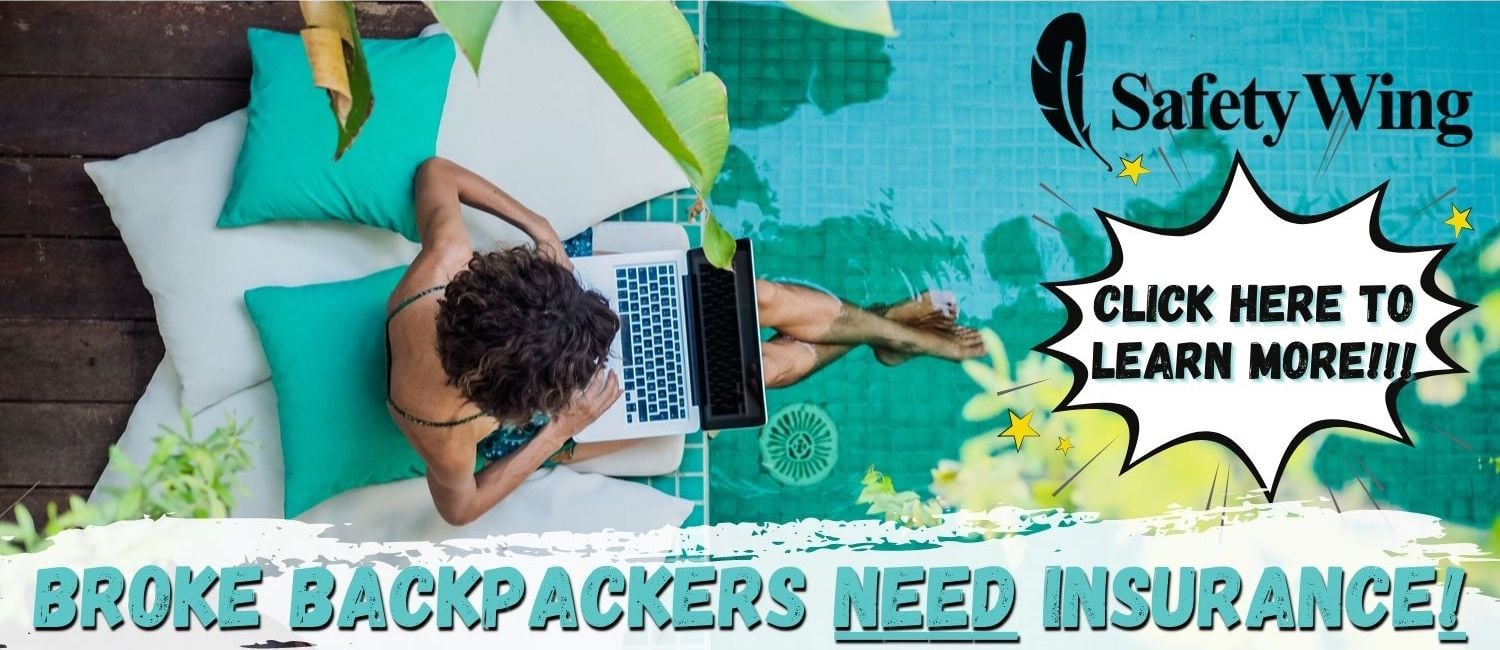 SafetyWing is cheap, easy, and admin-free: just sign up lickety-split so you can get back to it!
Click the button below to learn more about SafetyWing's setup or read our insider review for the full tasty scoop.
More Epic Hostels in New Zealand and Oceania
Hopefully by now you've found the perfect hostel for your upcoming trip to Christchurch.
Planning an epic trip all across New Zealand or even Oceania itself?
Don't worry – we've got you covered!
For more cool hostel guides around Oceania, check out:
Over to you
By now I hope our epic guide to the best hostels in Christchurch has helped you choose the perfect hostel for your adventure!
If you think we've missed anything or have any further thoughts, hit us up in the comments!
---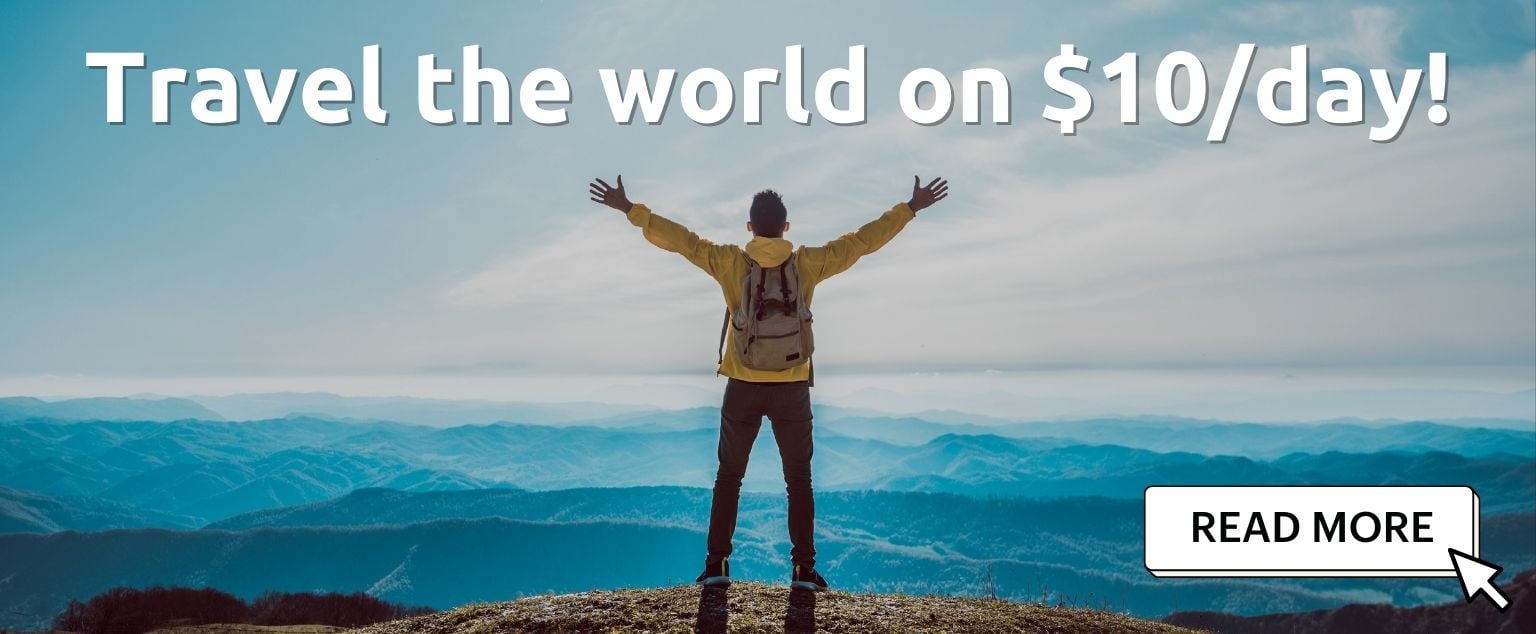 And for transparency's sake, please know that some of the links in our content are affiliate links. That means that if you book your accommodation, buy your gear, or sort your insurance through our link, we earn a small commission (at no extra cost to you). That said, we only link to the gear we trust and never recommend services we don't believe are up to scratch. Again, thank you!