Christchurch teems with English heritage, from its stone buildings and churches to its double-decker buses and drinking scene. There's bars galore here, great eats to be eaten, and some very cool boutique shops to explore. It's a creative city that's rebuilt itself (literally) after two devastating earthquakes in 2010 and '11.
There's some great natural spots to visit in the surrounding area too. But basing yourself in Christchurch… It's a city, right? So surely it's super expensive to stay even a few days here?
Nope! That's where you'd be wrong. And to prove it we've found the best hostels in Christchurch that you can easily afford on a backpacker budget. AND we've put them into handy categories for you, too!
So let's have a look and see what this cool city has to offer for you…
Quick answer: The Best Hostels in Christchurch
Best Hostels in Christchurch
If you're backpacking through New Zealand and you happen to stop over in Christchurch, plan to stay for a couple of days if you want to have a break from crazy adventures.
Knowing where to stay in Christchurch will definitely be an advantage when it comes to booking your hostel. You want to choose the location of your accommodation as close to the attractions you want to explore as possible, so inform yourself beforehand and maybe even come up with a rough itinerary!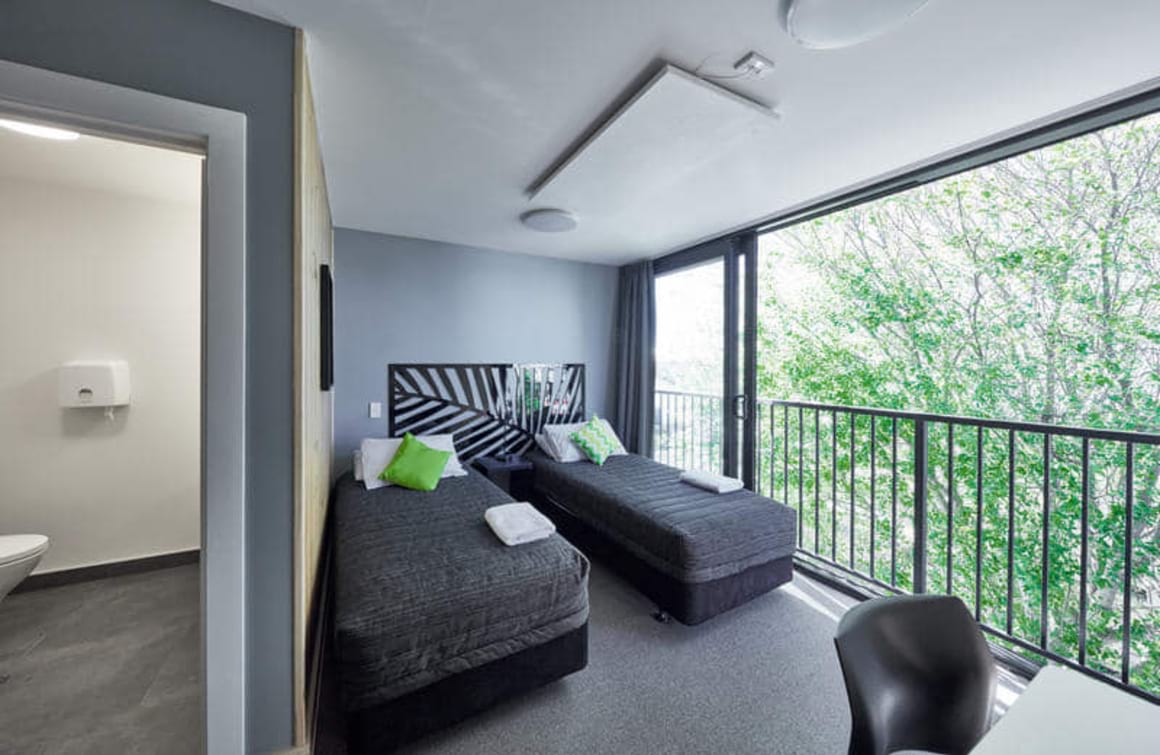 $
Super comfy beds
Private rooms with TV's
Massive kitchen
Modern design, plenty of different room options and with some of the kindest staff that you'll ever meet, All Stars Inn On Bealey is our absolute favorite hostel in Christchurch. There's plenty of space in the common areas so you can meet likeminded travellers, or you could whip up a tasty meal in the massive and fully equipped kitchen. If you want to travel around New Zealand or Christchurch, just head down to the reception and ask for advice – the staff knows about the best hidden gems in the area!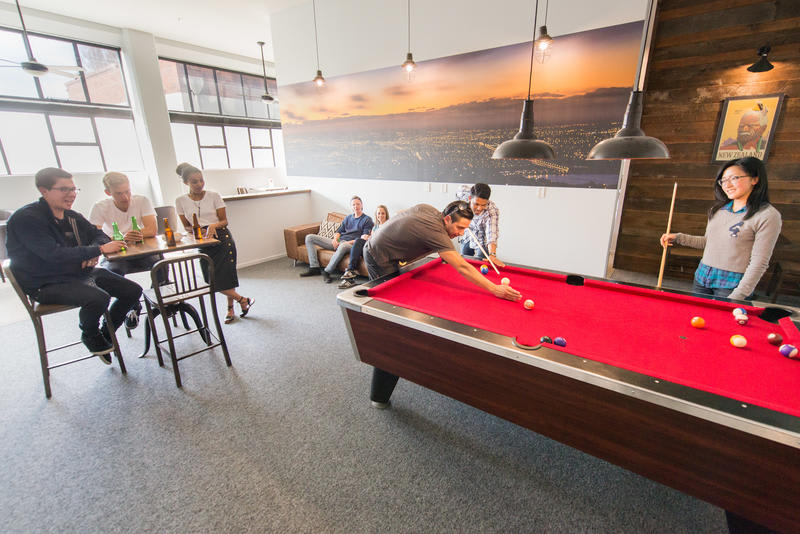 $
Jobs Board
Pool Table
Luggage Storage
Smack bang in the centre of Christchurch, in a newly renovated building, staying here naturally means being close to the city sights AND the best bars and restaurants in town.
It's not only the nearby drinking options that make this the best party hostel in Christchurch. No siree. You can also grab a few beers at the hostel bar, featuring cheap drink deals (win), and sit around the fireplace or play some pool. It's not mental party-party, but it IS fun.
Best Hostel for Solo Travellers in Christchurch – The Old Country House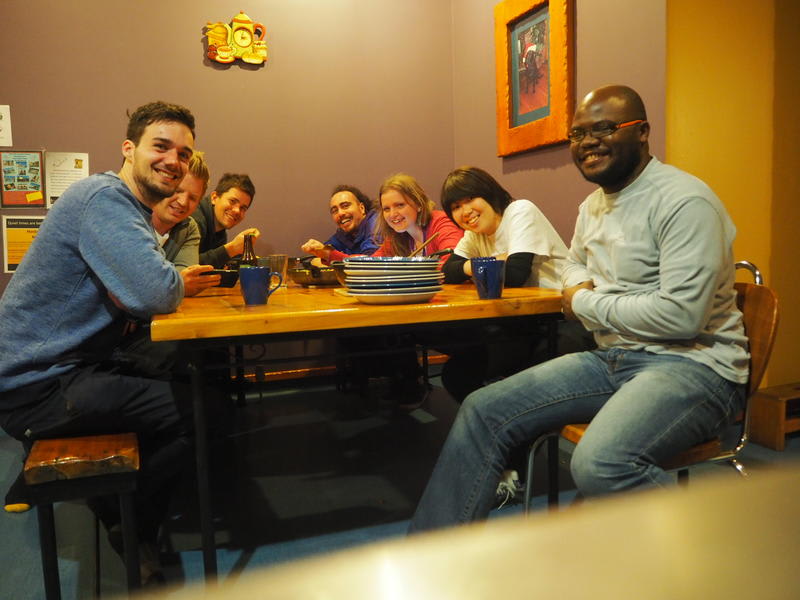 $$
Hot Tub
Towels Included
Garden
As the name suggests, this place is a comfy and cosy lil' place for you to base yourself in Christchurch. It's set in a colonial style villa, so there's that, which is pretty cool.
Most of all, staying here means you'll feel at home pretty much right away. The kind staff and fun people who frequent this hostel make it the best hostel for solo travellers in Christchurch. Nothing better than feeling welcome, right?
Best Hostel Cheap Hostel in Christchurch – YHA Rolleston House
$
Free Parking
Late Check-out
Luggage Storage
This branch of the Youth Hostel Association is freshly decorated inside an old, old building, complete with heaps (as they say) of character. There's a big ol' kitchen at this budget hostel in Christchurch so you can make yourself meals and stick to your budget.
Location? Close to Hagley Park and the botanical gardens, as well as the weekend markets, plus cafes, restaurants – and you can even take a boat out on the Avon River. So it's affordable, beautiful, well located, got good facilities… no wonder it's the best cheap hostel in Christchurch.
Best Hostel for Couples in Christchurch – Kiwi Basecamp
$$
Free Cinema Room
Free Tea & Coffee
Free Food (!)
The perfect retreat for you and your partner, this is definitely the best hostel for couples in Christchurch, tucked away in the green mountains and close to the sea. Set in a big heritage house, this is the kinda place that bakes fresh bread in the mornings. Yum.
It's warm and cosy in the winter at this Christchurch backpackers hostel; in the summer you can get on down with a BBQ in the garden. It's relaxed and quiet, which makes for a chilled atmosphere. Oh, and as a bonus, the beds are super comfy.
Best Hostel for Digital Nomads in Christchurch – Jailhouse Accommodation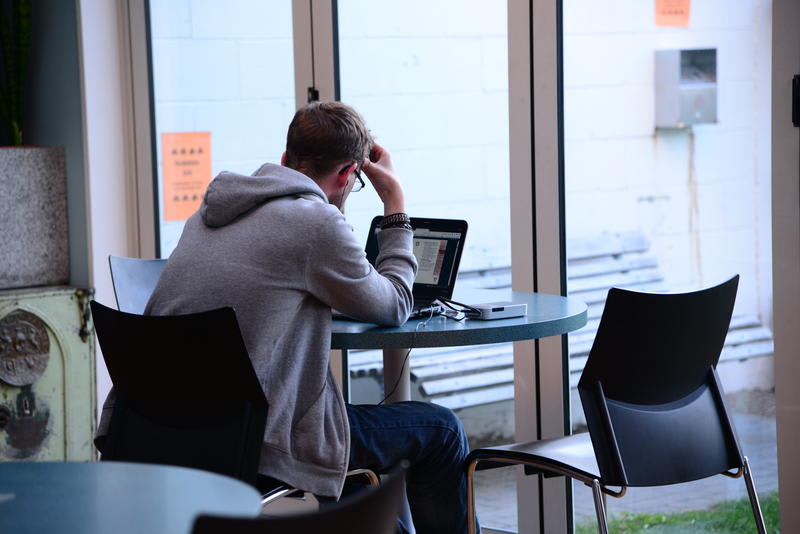 $$
Free Bicycle Hire
Cinema Room
Cafe
It might be a bit of a quirky place (I mean, imagine staying inside an actual cell), but we think this is the best hostel for digital nomads in Christchurch. There's plenty of room to get your head down with some work and rooms are quiet and well looked after.
Surprisingly nice, this recommended hostel in Christchurch is a bit design-y – and we like that. Nomads on the road long term will appreciate how nice it is. 20 mins to the Art District, meaning you can get out and about, dipping into cool cafes and stuff. We love it.
Best Hostel with a Private Room in Christchurch – Haka Lodge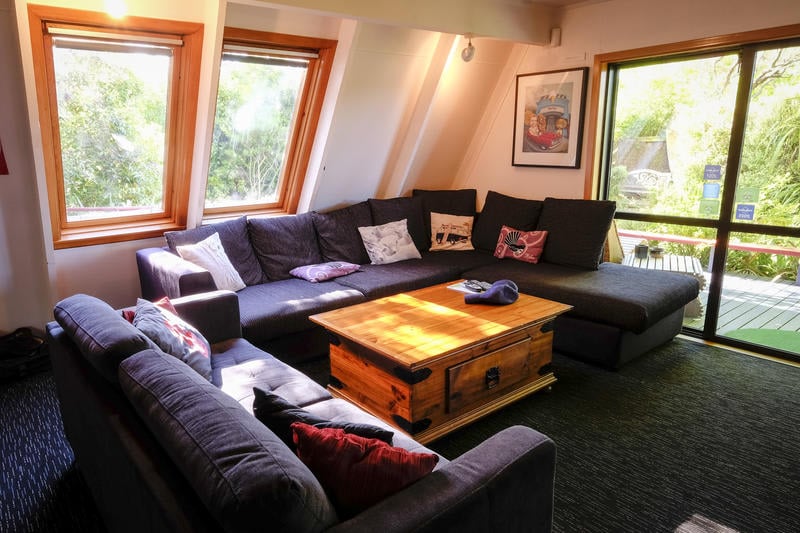 $$$
Wheelchair Friendly
Laundry Facilities
Free Parking
Located in a quiet suburb of Christchurch, and surrounded by a load of tasty cafes and shops, this top hostel in Christchurch means soaking up a different, less city-based side to Christchurch. BUT of course, it's still easy to jump on the bus to town if you want.
The private rooms here… well, they're like hotel quality. Big windows that look out onto the garden, tasteful decor, very clean – just sound perfect really. The best hostel with a private room in Christchurch by far. Though it is not a party place, so keep that in mind if you're looking to get smashed every night.
Things DO go missing sometimes…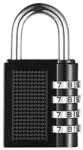 Psst! Heading to a hostel? Don't forget to pack a padlock! It's well worth having one so you can secure your locker and protect your stuff!
More Best Hostels in Christchurch
$$$
Cinema Room
Free Parking
Bar & Restaurant
Set in a big (really big) modern building that seems more like a hotel than a hostel, this place is a great choice if you wanna recharge your batteries in a clean and safe environment.
There's a selection of private and dorm beds – like, a HUGE selection – at this Christchurch backpackers hostel. To match the hugeness of it all, they have a HUGE industrial kitchen and a cinema room. Might feel a little impersonal, but if a hotel-y experience is what you want, you know where to go now, eh?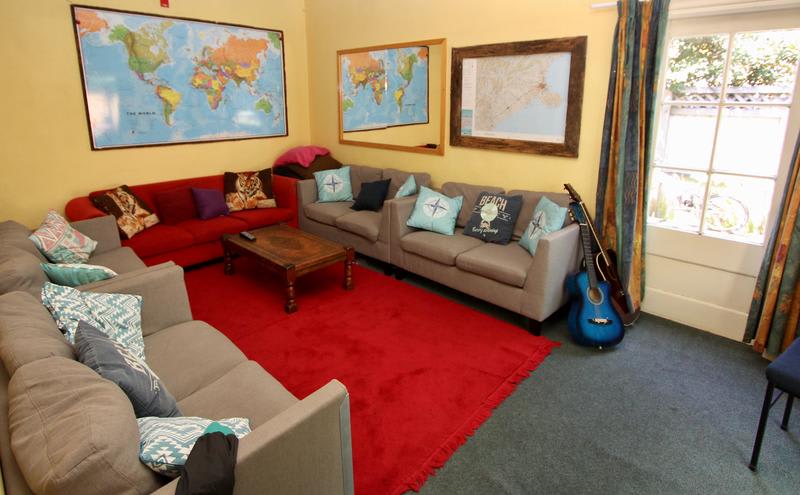 $
Late Check-out
Laundry Facilities
Communal Kitchen
Rucksacker? Why aren't we called rucksackers? Sounds a bit more gross than backpackers I guess. Um. Anyway, this is a small local hostel and, whilst not the most modern place in town (for instance: coin-operated PC), it is a friendly, typically backpacker-y hostel.
There's a lil' garden here where you can BBQ and meet other travellers. It's also within walking distance to the city centre. Definitely a good Christchurch backpackers hostel for a couple of nights' stay, anyway.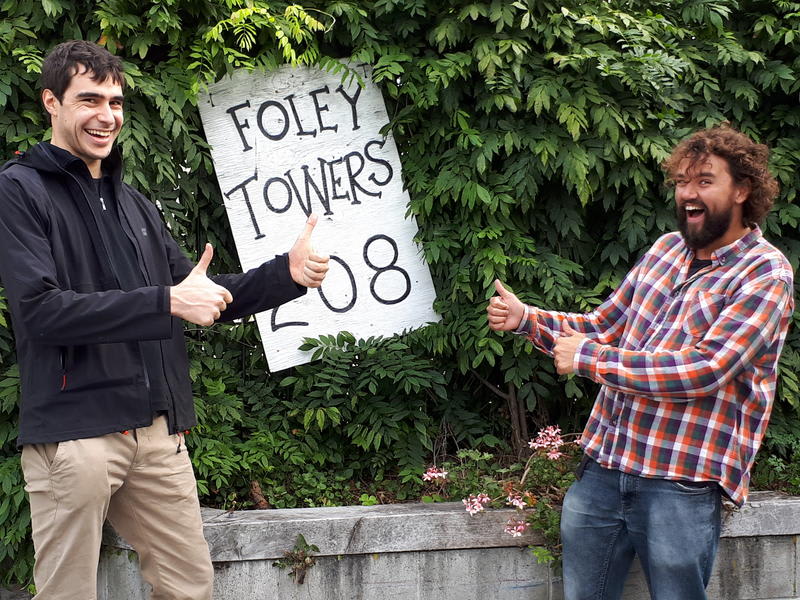 $
Communal Kitchen
Jobs Board
Shuttle Bus
Nope, not Fawlty Towers – FOLEY Towers. This place is friendly and fun, a cool hostel in Christchurch for backpackers who wanna spend some time chilling out. You ain't gonna find any big parties here, nor bar crawls or anything like that…
… But it does have a cute garden where you can mingle with other guests. Which is nice. The staff seem to actually care about you, which is nice, and the underfloor heating… dang, that stuff makes this place COSY in the winter! Definitely a top budget hostel in Christchurch.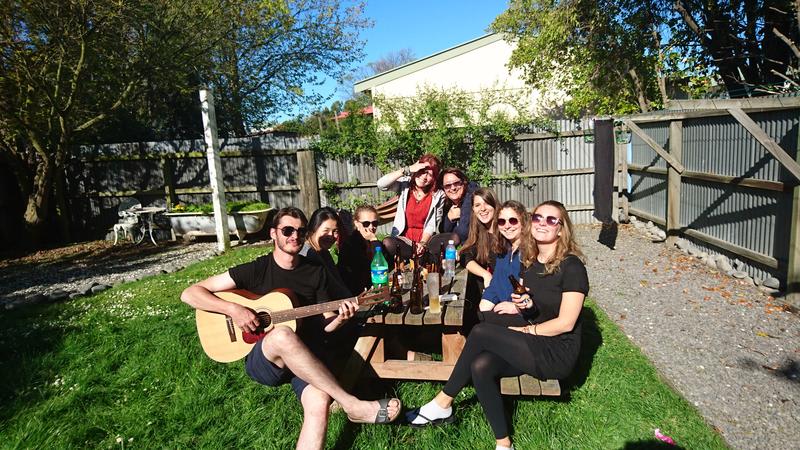 $
Bicycle Hire
Cable TV
Book Exchange
Small but cute, this Christchurch backpackers hostel is close to the centre of the city without being in the middle of all the madness. This hostel seems to have worked hard in order to give guests pretty much everything they could possibly need.
It's got USB plugs, friendly staff – even a herb garden (not that sort) to spice up your spag bol cooked in the communal kitchen. The interiors of this recommended hostel in Christchurch might be a little basic but it more than definitely does the job as a place to stay for a few nights. Garden area is decent, too.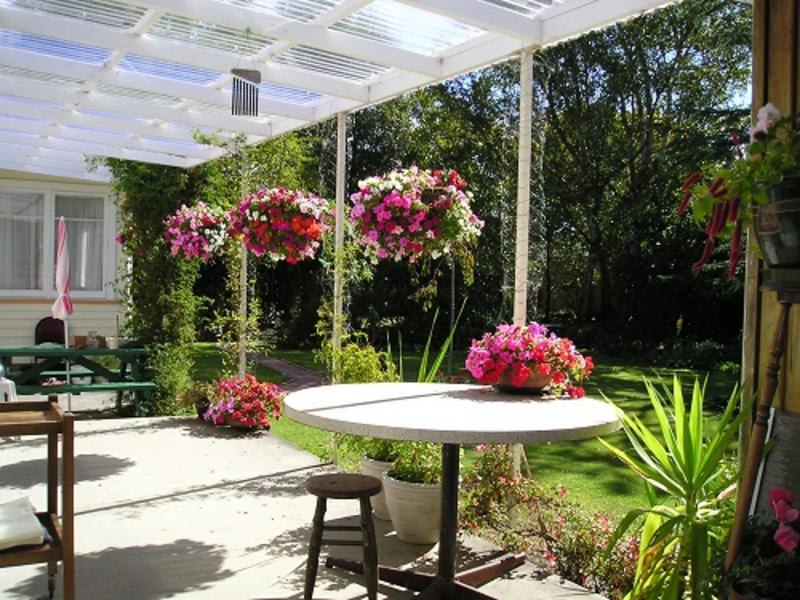 $$
Free Laundry (YES)
Bicycle Hire
Shuttle Service
Staying at Canterbury House is literally like staying in someone's house – basically more like a B&B. But it's still got a decidedly traveller-y hostel vibe. It's also set in a local area which is a safe and chilled, but also a little out of town, so keep that in mind.
It's not a greatly social hostel, but it's a warm, cosy place to stay. The couple who own this Christchurch backpackers hostel are super good at giving out tips for what to do in the area and for onward travel, too, which makes all the difference.
The BEST Travel Backpack?!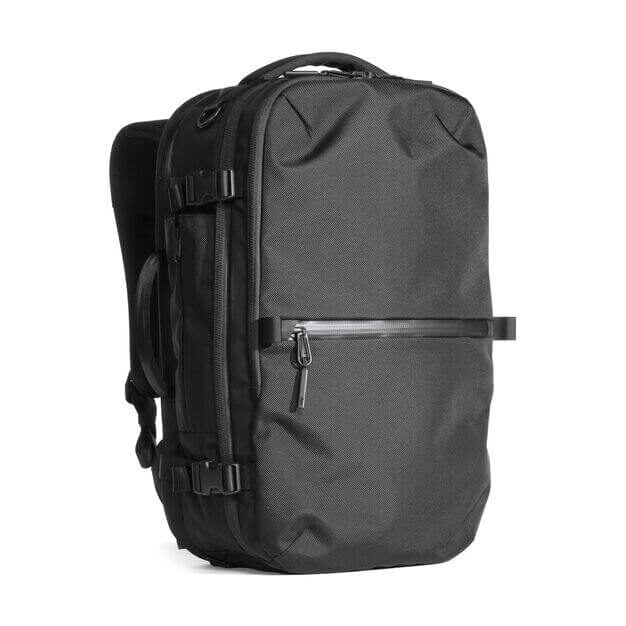 Pssssst! Not picked the perfect travel backpack yet? The Broke Backpacker team has tried out over thirty backpacks this year! Our favourite travel backpack is the Aer Travel Pack 2.
View on AER
What to Pack for your Christchurch Hostel
Here's some gear our editors take hostelling. Packing for New Zealand is just as important as planning your trip!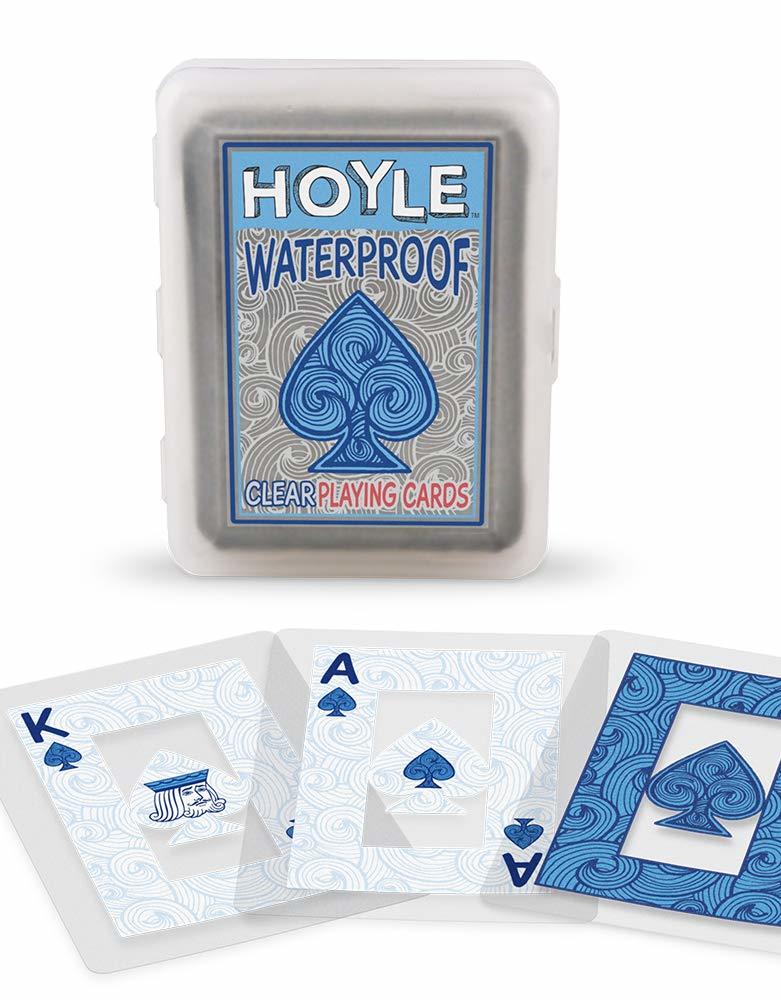 1. Playing Cards: These waterproof cards are essential kit for every backpacker. Play by the pool, beach or at your hostel after a long day with travel buds, without your cards breaking or getting soaked. And once you pull out those cards, the chance that you'll be the hero of the night is pretty high (no promises though).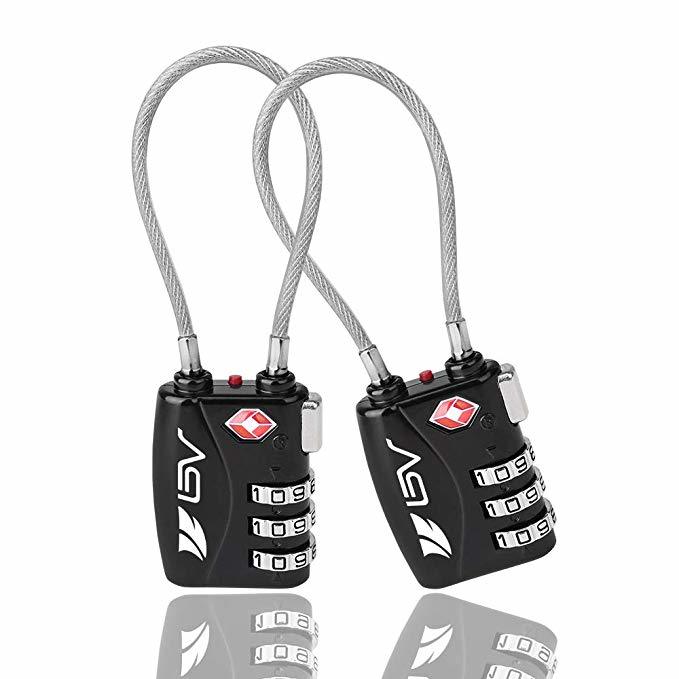 2. Padlock: Theft happens in hostels, so keep a padlock to clip on your locker. This padlock can also double to keep your pack shut while in-transit. No need for keys (which can easily be lost or stolen too), you just have to remember a three-digit number to unlock your travel essentials.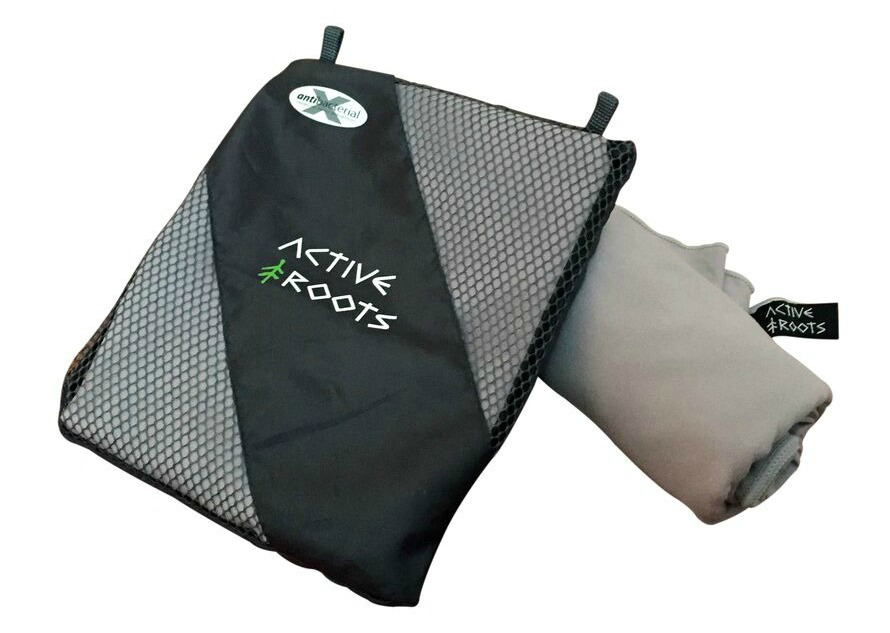 3. Active Roots Microfiber Towel: Quick-drying, lightweight, super soft and compact – the Active Roots Microfiber Towel is essential for every backpacker. No need to use the scabby towels your hostel may or may not provide! Use it for drying off, as a yoga towel or even as a picnic blanket – the options don't stop here. Made of antibacterial material, you don't have to worry about your towel starting to smell unpleasant either after lots of use.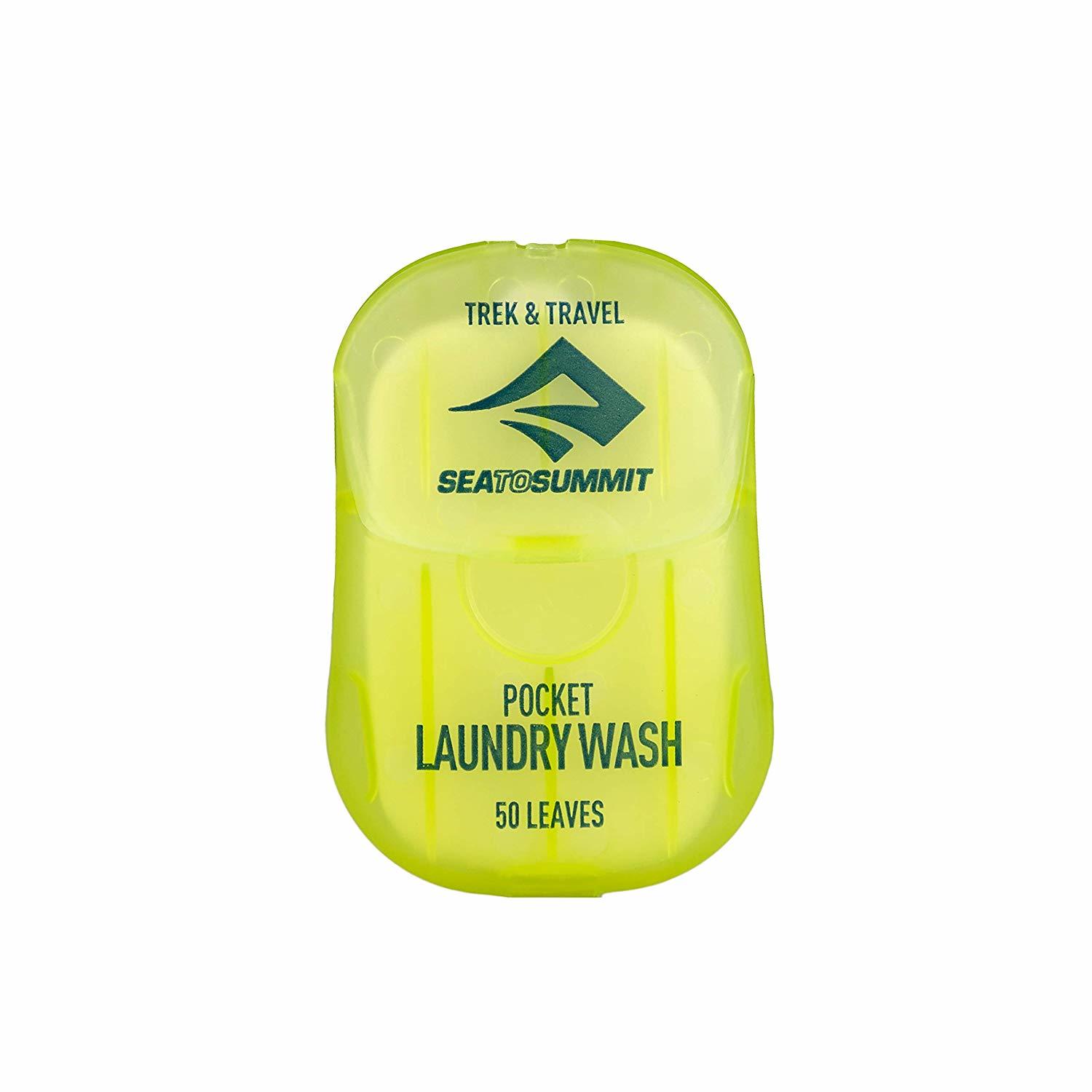 4. Sea to Summit Travel Soap: When dirtbagging around the globe, hygiene sometimes comes a bit short. This Sea to Summit Travel Soap can wash your hands, clothes or anything else, wherever you are. The soap strips are dry and super thin but dissolve in contact with water, so you can even take it easily through security in a carry-on.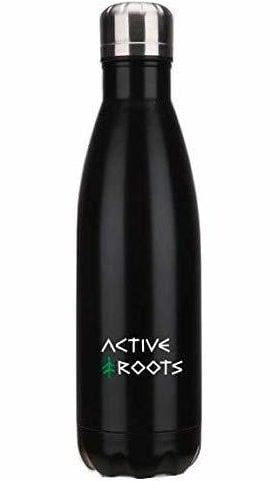 5. Active Roots Water Bottle: Sturdy and durable, the Active Roots water bottle survives the roughest adventures while keeping your drink cold or hot for at least 24 hours. Vacuum-sealed and made from stainless steel, the bottle can fit 25oz, which is plenty to keep you hydrated. Super cool bonus: the bottle isn't just super useful, it helps to reduce the single-use plastic waste – save the planet by filling up your bottle.
6. Headphone Splitter: You're the one with the Netflix account and your friend wants to watch too? But you don't want to share headphones? And you're good people who wouldn't disturb your dorm mates? That's not going to be a problem with this Headphone Splitter! Plug in two pairs of headphones at the same time, so both of you are able to listen to music or watch shows simultaneously. It comes in handy and won't weigh you down.
Why you should travel to Christchurch
So that's it, the best hostels in Christchurch. Who would've thought you'd get to stay in heritage buildings so cheaply?
And there are some pretty cool offerings here too, some hotel-y stays that really suit a couple… or people who just aren't into the backpackers hostel scene! (Which is fine!)
Though some of them are located in suburbs that are a bit far out of town, it's always easy to get into the centre of Christchurch. That's thanks to local transport, foot power, or a handy shuttle service provided by the hostel.
If you can't decide where to stay out of all these top hostels in Christchurch, don't worry. Just go for All Stars Inn On Bealey, a great pick right near the airport and our choice for the best overall hostel in Christchurch.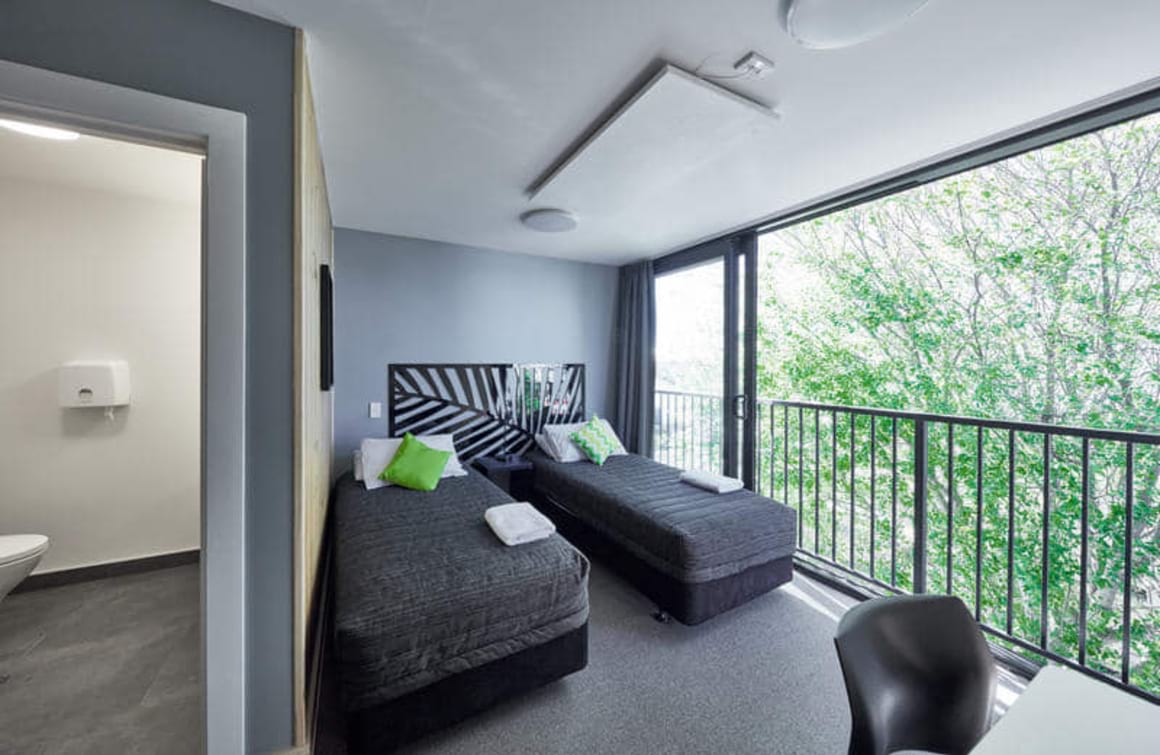 Travel Safety Tips for Christchurch
And don't forget Travel Insurance! We've put together a roundup of Travel Insurance for backpackers – check it out here, or if you're low on time, get a quote from World Nomads, our favorite travel insurance provider.
Getting an estimate from World Nomads is simple – just click the button or image below, fill out the necessary info, and you're on your way!

More Epic Hostels in New Zealand and Oceania
Hopefully by now you've found the perfect hostel for your upcoming trip to Christchurch.
Planning an epic trip all across New Zealand or even Oceania itself?
Don't worry – we've got you covered!
For more cool hostel guides around Oceania, check out:
Over to you
By now I hope our epic guide to the best hostels in Christchurch has helped you choose the perfect hostel for your adventure!
If you think we've missed anything or have any further thoughts, hit us up in the comments!
"Find out how YOU can support the site. We work hard to put out the best backpacker resources on the web, for free! It's all about helping out our tribe of awesome backpacker readers [that's you!]. Please visit the link to find out how you can help keep the site going 🙂
For the sake of transparency, some of the links in our content are affiliate links. This means that if you book your accommodation, buy a book or sort your insurance, we earn a small commission at no extra cost to you. I only link to stuff I've actually used and never endorse products or services that are not up to scratch. Thanks for your support.