People often dismiss the idea of traveling in their own country. When they have a holiday, they'd rather go somewhere exotic. But if you choose to travel to Dallas, you'll enjoy all the same attractions without the long flight. Dallas has amazing scenery, a vibrant music and arts scene, seriously intense shopping, and the tastiest barbecue foods you'll ever encounter.
Dallas may not be on your travel bucket list, which is why you may need a little help working out what you should see in this exciting city. There are lots of attractions and activities that will suit every taste, preference, and fitness level, so you may need some help deciding what to do. To help you with that, we've created this list of the best places to visit in Dallas that includes some attractions you absolutely shouldn't miss out on!
Deep Ellum isn't everybody's cup of tea. Perhaps you want somewhere quieter or off the beaten track even. Be sure to check out where to stay in Dallas to find the BEST area for you! Now, onto the fun…
#1 – The Sixth Floor Museum – A fascinating educational place to visit in Dallas
Why it's so awesome: There's a lot of controversies out there about JFK and how he died, and this museum does its best to clear up that confusion. It documents it from every angle, including the historical context and cultural perspective, to try to give visitors a balanced and objective view.
What to do there: If you think that JFK's death is part of a bigger conspiracy, then this museum might convince you differently. Take the time to explore the more than 40,000 artifacts, as well as the window that Lee Harvey Oswald shot from, and make up your own mind once you have all the facts. You can then head to the grassy knoll below and experience the scene for yourself.
#2 – Texas Horse Park – One of the most incredible free places to go to in Dallas
Why it's so awesome: This is a 302-acre park that is within the Great Trinity Forest and is part of Davy Crockett's legacy. You can enjoy a variety of horse-based activities here including riding lessons, trail rides, and hippotherapy.
What to do there: Give in to your traditional side while you're visiting Dallas and get close to nature at the same time. The trail rides are particularly good because you'll be able to enjoy ancient trees, springs, and a Native American archaeological site alongside the Trinity River. And best of all, when you add this to your Dallas itinerary, you'll be able to do it all with the sparkling lights of the city close by.
#3 – Klyde Warren Park – Easily one of the most fun places to check out in Dallas
Why it's so awesome: This park cost the city 110 million dollars and was built over a railway line to connect the uptown and art districts. It's become one of the city's social centers and offers a range of free activities to suit every taste.
What to do there: While you're wandering around Dallas, the traffic and the fumes of the city can get to you. When it does, you should make a detour to visit this park. Locals and tourists alike visit the park to breathe in a bit of nature, to enjoy some outdoor activities, and to just relax. So, check out what's on while you're in the city, from yoga to ice-skating, table tennis, or chess.
#4 – Highland Park Village – A great place to see in Dallas if you love architecture
Why it's so awesome: This shopping center is located inside a lovely, Spanish inspired building that will make you feel as if you've stepped back in time. And then when you go inside, you'll be confronted with the latest labels and fashions, from Dior to Chanel and Alexander McQueen. So really, it's the best of both worlds.
What to do there: If you love to shop, and have a flexible budget, then this is the place you need to visit. So, take an afternoon or a morning, warm up your credit card, and shop the labels with the rest of the city.
#5 – Fearing's Restaurant
Why it's so awesome: If you enjoy an elegant décor and slow, sophisticated food, then this restaurant will suit your preferences. Located within the Ritz-Carlton hotel, this restaurant offers hearty food with a traditional twist and unusual flavor pairings that will leave your mouth tingling.
What to do there: This is the perfect restaurant for a relaxed, elegant night out. So, get dressed up and head in for an unforgettable meal. Try the chicken-fried Maine lobster and wood-grilled antelope steak if you're looking for something tasty and unusual. And afterwards, head out to one of the nearby bars for a relaxed drink in sophisticated surroundings.
#6 – Southfork Ranch
Why it's so awesome: Most people will recognize this white house at first sight from the TV, and if you're a fan of the show then exploring it is a Dallas must-do. The house was home to some of the most iconic moments in TV history, including the shooting of J.R. and is one of the most popular points of interest in Dallas because of it.
What to do there: You can take a tour through the house and then explore the museum as well. The tour will take you through the most famous rooms in the house and you'll be able to see costumes, clips, and props from the TV show.
#7 – Dallas Arboretum – An unknown (but awesome!) place to see in Dallas!
Why it's so awesome: This garden is stunning on its own, with lots of areas and exhibits that will interest every member of the family. The Thursday concerts are amazing as well and cover a range of genres, which includes 70s and 80s tribute music.
What to do there: If you're in the city on a Thursday then make sure you turn up to see what music they have on. But the gardens are worth visiting during the day as well. Take the kids to the Rory Meyers Children's Adventure Garden, wander the Texas Skywalk and walk under the Cascades, a stunning waterfall.
#8 – George W. Bush Presidential Library
Why it's so awesome: This probably isn't the type of museum that kids will enjoy, but it's still a fascinating place for adults who like learning more about the history of the places they visit. If this is one of your favorite pastimes when you travel, then this museum is a treasure trove.
What to do there: There are a few exhibits in this museum that get top ratings from visitors. You can see an exact replica of the Oval Office, learn more about 9/11, and get insights into the Bush dynasty. Afterwards, make sure you try out the Decision Points Theater, where you get to make decisions based on evidence the President had at the time of the choice. It's a sobering and fairly difficult look at the weight that comes with power.
#9 – The Nasher Sculpture Center
Why it's so awesome: If you like art then you'll love this center. It includes both temporary and permanent exhibits as well as a two-acre garden that's filled with works by some of the best artists and photographers in the business. The center also offers the Nasher prize and you can see exhibits from past winners at the center as well.
What to do there: There are a range of exhibits and activities at this center that are worth seeing. Make sure you check out the sculpture garden where you'll see pieces by Henry Moore, Rodin, and George Segal. This is also the place where you can enjoy live music and outdoor movie screenings. So, find out what's on while you're in the city and make sure you go along.
#10 – The Katy Trail – A nice non-touristy place to visit in Dallas
Why it's so awesome: This trail winds through the parks of the city and through some of the most popular districts in Dallas. It's popular with dog walkers, runners, and cyclists, and follows the path of the old railroad, known as the MKT or the Katy. As long as the weather is reasonable, you'll find locals exercising and enjoying the outdoors in this location.
What to do there: If you've been eating too much on your holiday or just miss the endorphins you get when you work out, then put on your exercise gear and head down to this trail. You can walk the route and stop off whenever you see something interesting or just focus on your fitness and explore afterwards, whichever you want to do.
#11 – AT&T Stadium
Why it's so awesome: People in Texas love their sports and Dallas is no exception. A sign of just how deep this love goes is this amazing stadium, which is to normal stadiums what a luxury car is to a family station wagon. This stadium is high tech, amazing to look at, and makes the sporting experience even more exciting than it normally is.
What to do there: You should obviously see what sports are on while you're in the city and try to catch a game at the stadium. But even if you aren't there at the right time, you can still get the America's Team guided tour and get a behind the scenes look at everything from the artwork in the stadium to the locker room.
#12 – Lower Greenville – Cool place to see in Dallas with friends!
Why it's so awesome: This part of Dallas used to be rundown and most tourists and locals avoided it when possible. However, after a facelift and some marketing, it has become one of the most popular attractions in Dallas. It's the perfect place to go for a fun night out and to enjoy some of Dallas's best restaurants and cocktails.
What to do there: You'll find a variety of unusual and trendy places to eat, drink, and hang out in this area. Visit during the day for a meal and then dessert at Steel City Pops, with its variety of gourmet popsicles. And then head over to HG Sply Co. for cocktails on the roof terrace with the hippest people in the city.
#13 – The State Fair of Texas – Awesome place to visit in Dallas with kids!
Why it's so awesome: Between late September and October, the State Fair of Texas offers everyone amazing food, attractions, concerts, animals, and acres of fun, lights and sound. This fair is famous even outside of Texas and is an iconic event that sums up everything that Dallas is known for.
What to do there: If you're in the city at the right time, then this fair is a Dallas must do. It draws in visitors from all over the state and you're bound to find something to enjoy there. Try the food, watch a concert, or just wander around and enjoy the atmosphere. If you're from another part of America or the rest of the world, it's like stepping into the Texas that you've seen in movies and on television.
#14 – Reunion Tower
Why it's so awesome: When you visit a new city, you absolutely must see it from high up at least once. The Reunion Tower is the best place in the city to get these amazing views and to start to understand Dallas in its entirety.
What to do there: Take your camera up to the observation deck of the Reunion Tower on a clear day and go nuts with the pictures! If it's cloudy or overcast, you probably won't get the best view, so try to pick your time carefully for the best view and images.
#15 – Dallas Museum of Art – A perfect place to visit in Dallas if you are on a budget!
Why it's so awesome: Located in the arts district just across from Klyde Warren Park, this museum is the pride of the city. There are more than 24,000 objects in the museum dating from the third millennium to the present day as well as amazing educational programs that have won awards for their innovation and creativity.
What to do there: You'll need a bit of time when you visit this museum as it's one of the largest in the US and takes visitors on a journey from the ancient past to the modern-day. Make sure you take a look at the different collections too, including artwork from Africa, all over Asia, the Mediterranean, and the contemporary collection.
The arts district is home to some of Dallas's best Airbnb's so why not stay in the area and roam the museum until your heart's content.
#16 – Trinity Groves – A must-see for foodies!
Why it's so awesome: This area is Dallas's restaurant hub and you'll find a dizzying array of food options in this business district. Whether you're in the mood for Mexican, vegan, Asian, seafood or Mediterranean food, you'll be able to satisfy your cravings in this area.
What to do there: For a really awesome night out, try sampling everything that's on offer. Start out at Tapas Castile for an appetizer, find another restaurant for your meal and then find somewhere else for dessert. And don't forget the after-dinner drinks either, because you'll find a variety of options for a quick drink in between courses along the way.
#17 – The Arts District – One of Dallas's coolest historical sites!
Why it's so awesome: You might not know this, but Dallas has one of the biggest urban area areas in America at the moment. The Arts District stretches for 19 blocks across the city and is filled to the brim with restaurants, museums, and theaters. There's something for everyone in this district, which makes it the perfect place to visit in Dallas if you have a free couple of hours or even a whole day to fill!
What to do there: One of the best things you can do in this area is to wander and just explore what's around. But if you prefer to be more directed, then don't forget to check out what's on at the AT&T Performing Arts Center while you're in the city. A good way to explore this area is by taking a walking tour so you can get an insider's view of the district before you start to explore on your own.
#18 – Fair Park
Why it's so awesome: This park originally opened in 1886 for the Dallas State Fair and the fair is still the highlight of the year. But even if you travel to Dallas at a different time of year, there's still a lot to see in this area. There are a variety of amazing Art Deco buildings in the area that are prime examples of this trend. They've been adapted to suit modern standards, but still look amazing in photos.
What to do there: If you're in Dallas at the right time of year, make sure you see the State Fair in October. The Cotton Bowl in the middle of the park also hosts the annual University of Texas versus the University of Oklahoma game, so if you're in the city at the right time then make sure you see this iconic, extremely popular game.
#19 – The Travelling Man
Why it's so awesome: Created by the artist Brad Oldham, the statues were created to replace murals that had to make way for the city's rail lines. Each figure is made of polished metal sheets that are riveted together and evoke the railway history of the neighborhood. There are 3 separate statues and they tell the story of the Traveling Man from birth to life. According to the stories, the Traveling man started out as a buried locomotive that was brought to life by a splash of gin that turned him into a type of transformer!
What to do there: This is one of the most fun things to do in Dallas. Check out the statues in order to get the best impression of the story being told. The first statue is known as Awakening and features just part of his head emerging from a pit of gravel. From there, you can see the robot on Good Latimer Street, leaning against some debris, and then taking a stroll in the third and final piece.
#20 – Adrian E. Flatt Hand Collection – Quite the quirky place in Dallas!
Why it's so awesome: The contents of this museum were created by an orthopedic surgeon who has a slight obsession with hands. It's filled with bronze casts of the hands of famous people as well as significant figures in history and society. The creator was a surgeon who specialized in hand surgery and this lit the spark that led to this singular collection.
What to do there: This is a quick, quirky visit that will look great in photos and give your trip a more unique flavor! Make sure you have a look at some of the famous hands in the collection such as Walt Disney, Mickey Mantle, Doctor Seuss, and Dwight Eisenhower. You'll also find the hands of composers and astronauts. In fact, the collection includes over 100 pairs of bronze casts.
#21 – The 'Eye' Sculpture
Why it's so awesome: It isn't often that you see an enormous, 3 stories tall eye lying in a garden, but this is precisely what you'll see in Dallas. The eyeball is impressively rendered, with streaky red veins, and looks unsettlingly real. It was created by Tony Tasset in 2007 as part of a temporary display and is made of fiberglass. It started out its life in Chicago, was taken to St. Louis, and finally ended up in the center of Dallas.
What to do there: This is a prime selfie spot and will look great on social media! It's owned by the Joule Hotel and is located in the middle of an otherwise lovely sculpture garden. It really draws attention where it is, and even the locals sometimes look surprised to see a huge eye staring back at them as they hurry past.
#22 – The Perot Museum
Why it's so awesome: This museum stays up with the times and includes 11 permanent exhibition halls with 3D computer animals, life-like simulations, educational games, video, and interactive kiosks. There are also some additional displays for kids including an outdoor play space and dedicated children's museum. Your kids will love the robots and 35-foot tall fossils as well!
What to do there: If you're looking for a place to take the kids while you're visiting Dallas, then this is the perfect location. They'll learn about the world without realizing that they're learning, and you'll enjoy the experience as well.
#23 – White Rock Park – A beautiful outdoor place to visit in Dallas
Why it's so awesome: White Rock is one of the most popular parks in Dallas and for good reason. It's the chosen venue for special events throughout the year and even on quiet days, it's the place the locals visit to exercise, picnic and just soak up the natural surroundings. The park also contains miles of hiking and bike trails, dedicated picnic areas, a dog park, and wetlands along with the associated wildlife just meters from the busy city!
What to do there: Check out what's on in the park while you're in the city and make sure you don't miss any of the special events. But apart from that, this is a great place to spend an afternoon. The park offers prime bird watching opportunities, kayaking and canoeing across the lake and miles of hiking and bike trails. Basically, whatever you like to do in nature, you'll be able to do it in this park!
#24 – Frontiers of Flight Museum
Why it's so awesome: If you're interested in aviation or in space, then you need to pay a visit to this museum. It has a collection of over 30 aviation and space flight exhibits which includes 13 galleries of displays of small aircraft models. There are also over a dozen full-sized planes including a model of the Wright Flyer, created by the Wright brothers, and aircraft from different wars.
What to do there: Spend some time learning about flight! You'll get the chance to explore the histories of aviation pioneers such as Amelia Earhart, Charles Lindbergh and Bessie Coleman. You'll also get the chance to see planes from the World Wars and the Cold War as well as an Apollo pod.
#25 – Zero Gravity Thrill Park
Why it's so awesome: This park contains some of the scariest and most thrilling rides in the world. It's one of the best places in Dallas if you like a little adrenalin with your trip and includes rides like the 7 story Bungee Jump, the Texas Blastoff, which travels straight upwards at 70mph, and the Skyscraper, which hits four G's as it goes around! This is definitely not the kind of park which is designed for the faint of heart!
What to do there: Prepare yourself for some scares and take your bravest friends along with you. If you're going to visit this kind of park then you need to go on as many rides as your stomach can take, so see how many you can take before your stomach says, 'no more'. This park is also popular amongst kids and does have some slower, safer rides that will suit all ages.
#26 – Medieval Times Dinner and Tournament – One of the more unique places to visit in Dallas!
Why it's so awesome: For some reason, the medieval times have always excited people's imaginations and their stomachs, and this restaurant is the only place in the modern world where you can indulge that interest. It offers 11th-century style meals that you can eat with your hands while you watch the knights joust for the right to be the Queen's champion.
What to do there: If you're looking for more unusual places to eat in Dallas, then try this restaurant for a meal you can really sink your teeth (and your hands) into. The food is relatively authentic, satisfying, and not all the healthy, but you don't visit this type of restaurant for its vegetables. Instead, let yourself enjoy the atmosphere and the jousting and picture yourself back in a time long before your birth.
#27 – Legoland Discovery Center
Why it's so awesome: This Legoland is actually an amazing Lego playground with rides, build and play areas, a 4D cinema and a factory tour where you can learn all about how Legos are made. It's the perfect place to take any child who loved the movies and wants a chance to build their own creations on a larger scale!
What to do there: Spend an afternoon or a morning at Legoland and let yourself remember how fun it can be to create without any expectations. Check out the 4D movie and then take the factory tour to get a behind the scenes look at how Legos get their colors and shapes. It's much more interesting than it sounds!
Get insured for your trip to Dallas!
ALWAYS sort out your backpacker insurance before your trip. There's plenty to choose from in that department, but a good place to start is Safety Wing.
They offer month-to-month payments, no lock-in contracts, and require absolutely no itineraries: that's the exact kind of insurance long-term travellers and digital nomads need.
SafetyWing is cheap, easy, and admin-free: just sign up lickety-split so you can get back to it!
Click the button below to learn more about SafetyWing's setup or read our insider review for the full tasty scoop.
Find out what people want to know about the best places to visit in Dallas
Exploring the many and varied cities in America can be as exciting as visiting more exotic locations. When you travel to Dallas, you'll enjoy amazing food, shopping, a vibrant atmosphere, and lots of sports excitement during an easy, relaxed trip. This might not be a destination you've considered visiting before. That's why we've decided to inspire you with this list of the best places to visit in Dallas no matter what you like doing, seeing, or eating!
---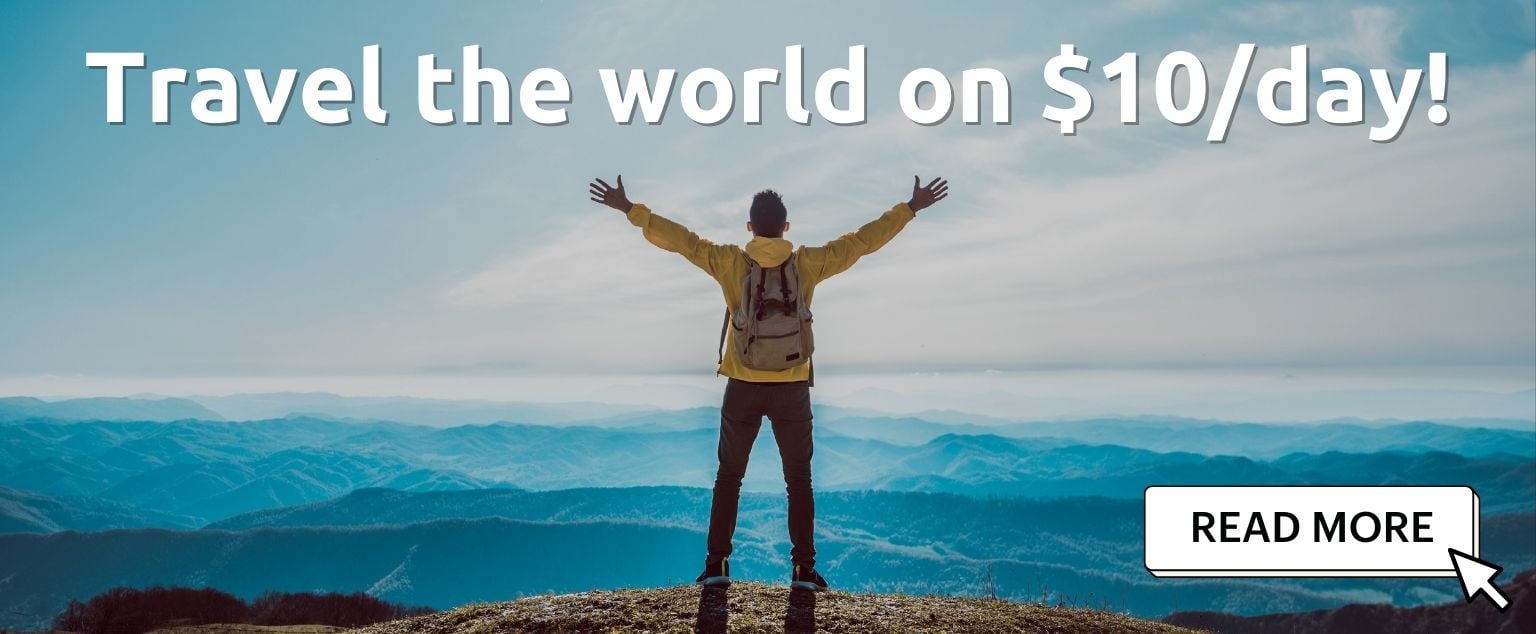 And for transparency's sake, please know that some of the links in our content are affiliate links. That means that if you book your accommodation, buy your gear, or sort your insurance through our link, we earn a small commission (at no extra cost to you). That said, we only link to the gear we trust and never recommend services we don't believe are up to scratch. Again, thank you!