The buzzing capital of Mexico, Mexico City is a beautiful and megadiverse city with much history, modern culture, politics, arts, and archaeological sites. There are nearby natural wonders to discover and it's a terrific place for an adventure.
With almost 20 million people living in Mexico City, and the city sprawling over a huge distance, the crowds and distances can be rather overwhelming. Indeed, it's the biggest Spanish-speaking city in the whole world! Tackling the city as a traveler can be daunting.
Don't fret! We've put together a list of the best places to visit in Mexico City to make planning your trip a breeze. Combining off-the-beaten-track treasures and popular hotspots, there's never a dull moment in the Mexican capital.
Tick off these best places to visit in Mexico City and you cannot help but be amazed!
Need a place quick? Here's the best neighbourhood in Mexico City:
BEST AREA IN MEXICO CITY
Roma
Roma is home to Mexico City's quirky subculture. It was the original home of many wealthy Europeans who flocked to Mexico at the turn of the 20th century, and French-style mansions can still be found dotting the avenues and lanes.
Places to visit:
Admire the street art found all around the neighborhood
Try alcoholic-beverage flavored ice cream at Helado Obscuro
Chill out in Plaza Rio de Janeiro – Roma's most tranquil open space
And now onto the best places to visit in Mexico City!
These are the BEST Places to Visit in Mexico City!
There is heaps to do in Mexico City for backpackers and all sorts of travellers! And when we say heaps, we mean A LOT. If you're just staying for a short while, we'd recommend coming up with a rough Mexico City Itinerary so you won't wander around the city without a plan. To help you decide on the best hotspots, check out the best places in Mexico City below.

Unlock Our GREATEST Travel Secrets!
Sign up for our newsletter and get the best travel tips delivered right to your inbox.
#1 – Zocalo – Possibly one of the most important places to visit in Mexico City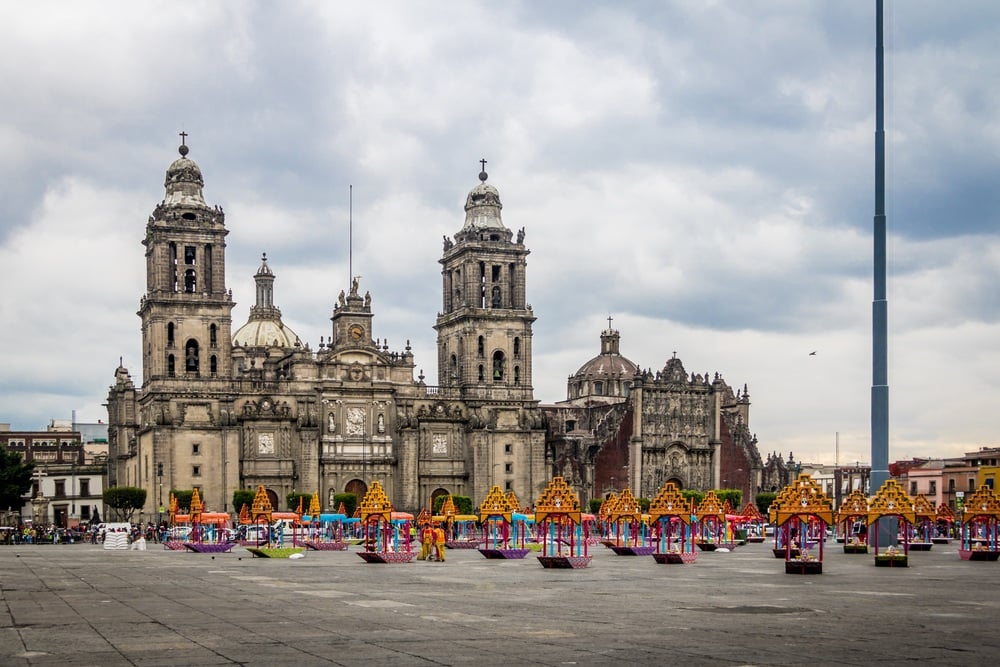 Main city square
Origin of the constitution
Iconic structures
Archaeological remains
Why it's awesome: Zocalo is one of the main and biggest city squares in the world located in the Centro Historico, one of coolest areas to stay in Mexico City. It is filled with exciting architecture and has a long history. Visitors can discover great moments from the city's past; interestingly, this is the spot where the country's constitution was born. The Cathedral, one of the most iconic landmarks in Mexico City, is the perfect spot to start explorations of the large square.
With two towers, three main gateways, and five naves, the Cathedral Metropolitian is a Mexico City must-see. The National Palace is another remarkable landmark; it has a museum of Mexican history, a display of Mercian governors, and a lovely sculpture garden. There are plenty of shops close to hand as well as an interesting art museum.
What to do there: Gaze up in awe at the massive Mexican flag right in the middle of the city square. The flag ceremony is well worth seeing, where the troop squeezes in, lines up, and marches with the flag; it takes place at 6 am and 6 pm. Top tip: wear a hat or grab a spot in the shade to watch the cool ceremony as the square is mainly open and the sun is strong! Wander around the square and admire the gorgeous architecture, see a wide range of works in the Palacio de Bellas Artes (Palace of Fine Arts), and head to the west side of Zocalo for great shopping at Portal de Mecaderes. Want to look into the future? Visit one of the fortune-tellers!
#2 – Mercado de Sonora – Quite the quirky place in Mexico City!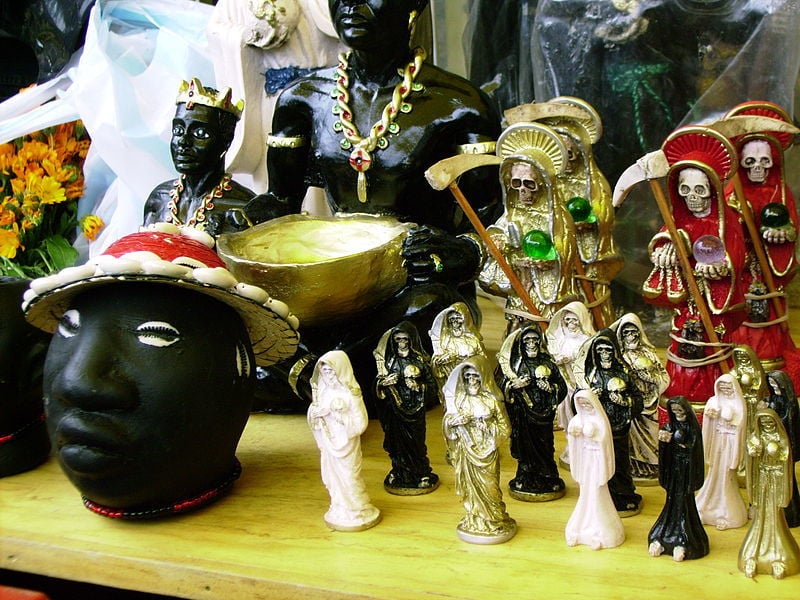 Array of goods on sale
Traditional market
See local life
Witchcraft-related items
Why it's awesome: Mercado de Sonara is located in Colonia Merced Balbuena, one of the oldest neighbourhoods in Mexico City. It's a traditional market that dates back to the 1950s. A popular place for locals to pick up an array of items, it's also a fantastic spot to observe local life and find unusual local souvenirs. The bustling market is also famous for its huge selection of items related to witchcraft and the occult. Many people head here to stock up on items ahead of the annual Day of the Dead celebrations. Noisy, eclectic, hectic, and crowded, it's atmospheric and a great place to get cool photos to fill up your Instagram feed.
What to do there: Wander through the vibrant market and view the huge assortment of goods on sale. From ceramics, music, clothes, and toys, to pets, books, and medicinal herbs, you'll find numerous items to catch your eye. There are many food items too as well as places where you can sit down and enjoy a meal. Seeing the large collection of magical items is, however, what makes visiting the market a Mexico City must do. Ogle things like candles used for love spells, colourful and pungent potions in mystical bottles, amulets, water supposedly imbued with magical powers, horseshoes, and much more. Pick up things to increase your fortunes, encourage love, aid health, get rid of evil, and so on. You can even visit a spell caster to seek a variety of outcomes.
#3 – Cathedral Metropolitan – One of the most religious places to see in Mexico City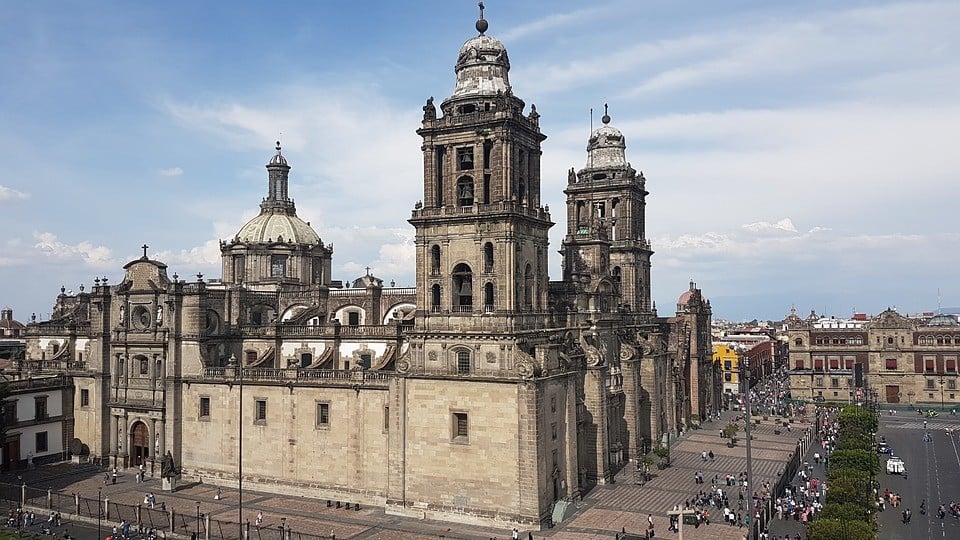 Eye-catching architecture
Rich history
Several ruins to explore
Amazing interiors
Why it's awesome: An impressive building constructed over the Aztec capital of Tenochtitlan and with stones from the ancient temples, Cathedral Metropolitian is one of Mexico's ancient architectural masterpieces. It is also the oldest cathedral in Latin America. In the past, the area was submerged underwater. Preservation efforts subsequently led to the discovery of the ruins. The area consists of the adjacent tabernacle and numerous chapels beautifully designed in a Spanish Baroque (Churrigueresque) style. The interiors are impressive, with high vaulted ceilings, countless paintings, revered altars, and colourful statues. One of the most famous places in Mexico City, it is often considered to be one of the most beautiful cathedrals around the world. There's no charge to enjoy the splendor, though donations are gratefully received.
What to do there: Feast your eyes on the handsome and grand building from the outside, complete with magnificent towers and gates, before stepping inside to be wowed by even more beauty. Absorb the tranquil religious vibe and sit for a while in quiet contemplation. Religious devotees might like to attend a solemn mass service here too. Admire the sculptures and paintings and walk around the cathedral's edges to step inside the smaller side chapels.
#4 – Templo Mayor – One of Mexico City's coolest historical sites!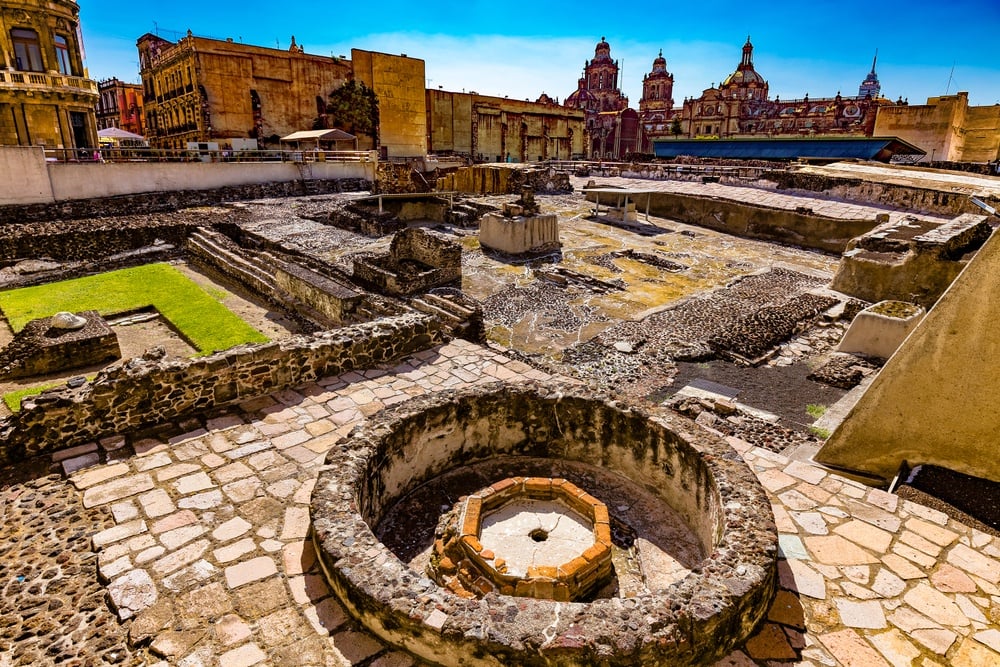 At the heart of an old city
Identical shrines
Interesting Aztec artifacts
Archaeological wonder
Why it's awesome: Templo Mayor was at the heart of ancient Mexican civilization when the old capital was known as Tenchochtitlan. Today, you'll find it in the centre of Mexico City. It was the main temple in the past, with several identical shrines and staircases. The identical temple was dedicated to two deities: Huitzilpochtli, the God of War, and Tlaloc, the God of Rain. It was the scene of many human sacrifices and hunting rituals during the Aztec era. There are fascinating Aztec artifacts housed in the well-preserved archaeological wonder today.
What to do there: The Templo Mayor is one of the coolest archaeological sites in Mexico City, and you can travel back in time to the Aztec period. Take time to explore the public area before paying the nominal fee for a closer peek. Discover the wide array of artifacts and exhibits across the museum's different sections and learn more about history, heritage, culture, and the people of the past.
#5 – Chapultepec Park – A beautiful outdoor place to visit in Mexico City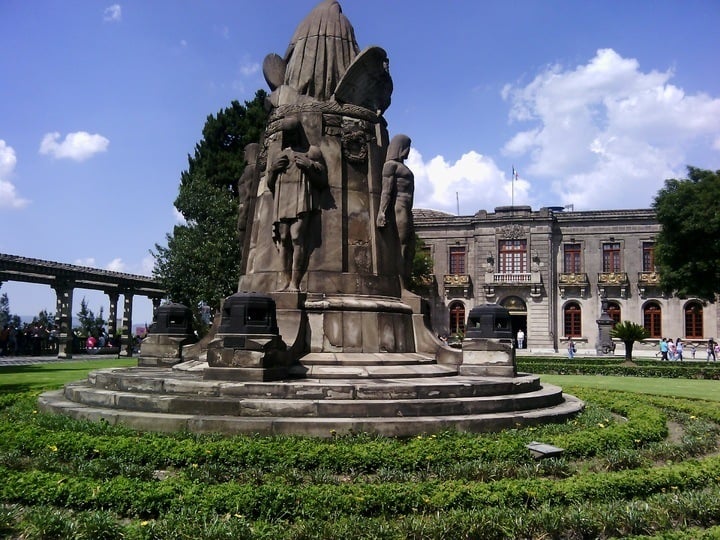 Large urban park
Varied museums
Family-friendly
Diverse recreational activities
Why it's awesome: The expansive Chapultepec Park is the oldest and largest urban park in Latin America. It was once a retreat center for Aztec rulers in the past. The enormous area has a number of interesting and famous attractions. The park is divided into three main areas, which include museums, lakes, lawns, historic spots, an amusement park, a zoo, a botanical garden, and more. Various activities are available in the park and it's a top spot to enjoy some relaxation away from the busy city streets. It's an especially fantastic addition to any Mexico City itinerary for families and couples.
What to do there: Take kids to the amusement park and watch as they giggle on various rides. See a large assortment of creatures, including the popular pandas, in the zoo. Follow well-marked walking routes around the large park, spot a variety of flora and fauna, find a quiet spot to unwind and relax, watch the entertaining street performers, and ride a paddleboat across the lake. Visit the different museums and art galleries, with something to suit almost all tastes. If visiting with the family, kids can catch the little train that tours around the park. It's a good place for joggers and cyclists, especially in the morning.
Is This the Best Daypack EVER???
#6 – The Palace of Fine Arts – A great place to visit in Mexico City if you are alone/travelling solo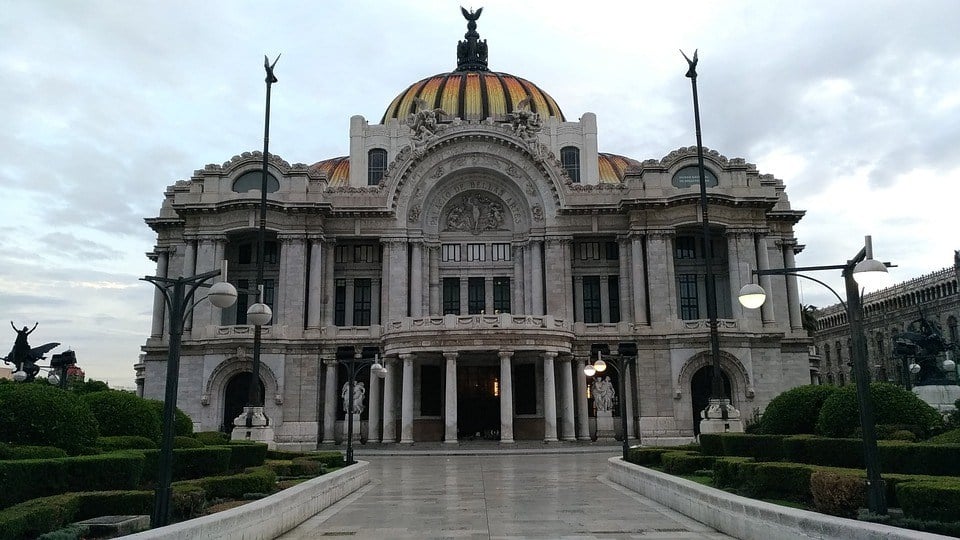 Cultural treasure
Majestic architecture
Artworks by renowned artists
Performances and shows
Why it's awesome: The Palace of Fine Arts is one of the most well-known points of interest in Mexico City. Indeed, it is famous around the world for its distinctive cultural and artistic values. Interestingly, it took 30 years to complete the building and collection. The majestic design blends Neoclassical and Art Nouveau architectural styles, while the interior is largely Art Deco in appearance. The huge structure is so big that it actually sunk more than four metres (13 feet)! The museum contains works by both local artists and those that are internationally renowned. The expansive museum also has a huge theatre, a concert hall, balconies, and halls, along with the galleries that house the diverse collection of beautiful artworks. The balcony lobbies boast admirable murals by famous artists like Diego Rivera, David Alfora Siqueriros, and Jose Clemente, adding even more for visitors to enjoy. It's certainly a top place to visit in Mexico City for any art lover.
What to do there: Marvel at the stunning solid marble central stairways. Flood your emotions and provoke your thoughts as you view the stunning collections, which contain paintings, murals, sculptures, statues, and other artistic treasures. It is worth paying extra for a ticket to watch the incredible traditional performances for a taste of Mexican culture. If you need a break you will find a nice restaurant inside the palace. You might also want to view the building at night too when it's strikingly illuminated.
#7 – National Museum of Anthropology – An awesome place to visit in Mexico City for half a day!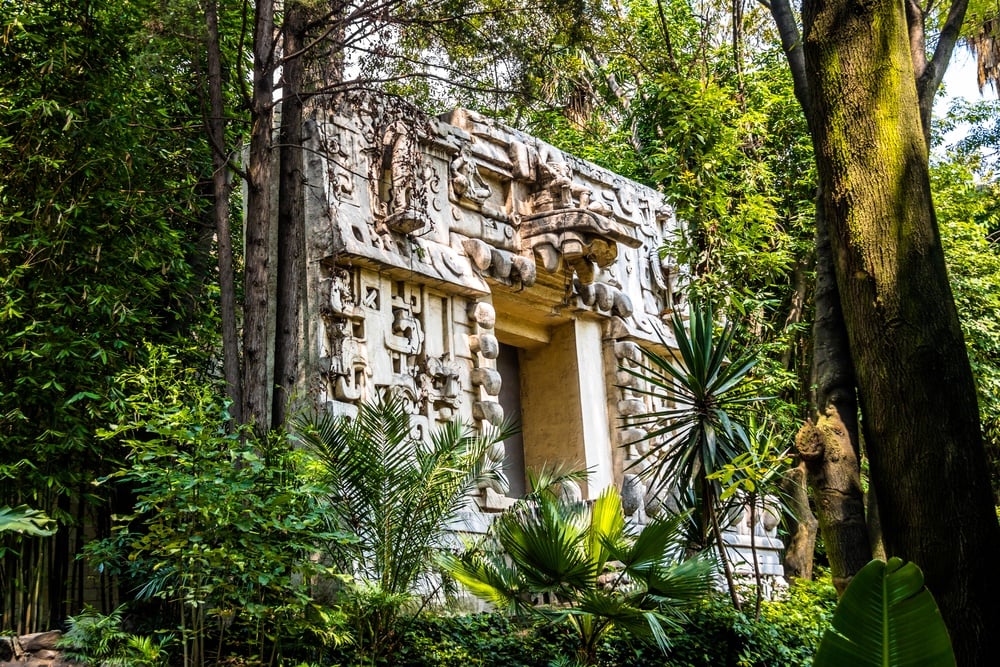 Educational museum
Well-preserved artifacts
Various eras explored
In-depth descriptions
Why it's awesome: A Mexico City must-do for anyone with an interest in history, cultures, and art, the educational National Museum of Anthropology takes visitors on a journey through Mexico's history. It covers all time periods, from before the Aztec society to the Spanish invasion. It's a fantastic place to learn more about Mexico's pre-Columbian heritage, with terrific artifacts like the significant Aztec Sun Stone (which was essentially an early tool that was part of the Aztec calendar), a recreation of Pakal's tomb, and the mask of Jada. Other items include artworks, sculptures, jewellery, clothing, and tools, as well as eerie human remains. Items are well preserved and well presented, and in-depth descriptions help visitors to fully appreciate the vast collections.
What to do there: Step back in time as you learn all about ancient Mexican cultures. View the diverse anthropological artifacts in the well-designed exhibits and appreciate stunning artworks. Highlights include gigantic stone heads from the Olmec civilization, a reconstruction of the ancient city of Tenochtitlan, the Frieze of Placeres, a turquoise-covered skull, and various statues and masks. See the crowd-pleasing waterfall at the middle of the museum too. All plenty of time to fully explore the museum; There are 23 exhibit halls! Be sure to explore the surrounding streets, filled with statues, structures, and art, after your visit.
Small Pack Problems? 😉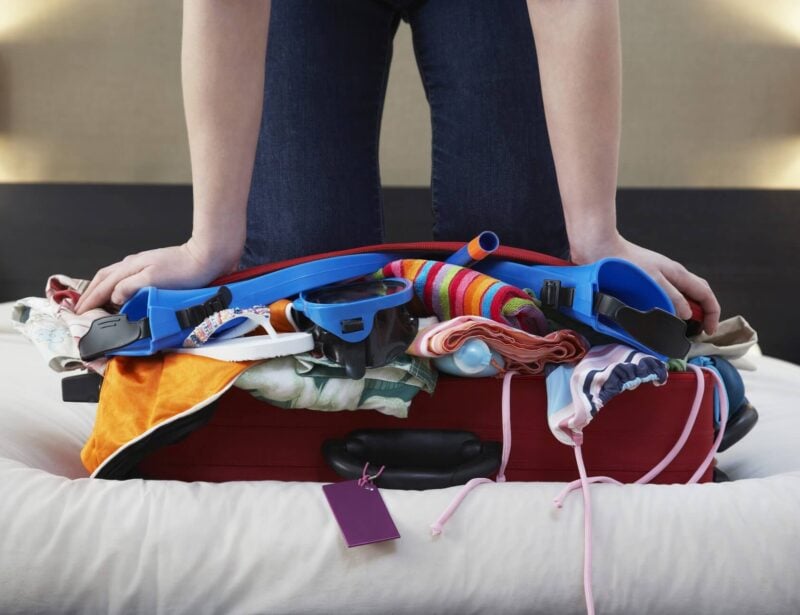 Wanna know how to pack like a pro? Well for a start you need the right gear….
These are packing cubes for the globetrotters and compression sacks for the real adventurers – these babies are a traveller's best kept secret. They organise yo' packing and minimise volume too so you can pack MORE.
Or, y'know… you can stick to just chucking it all in your backpack…
Get Yours Here
Read Our Review
# 8 – Xochimilco – One of the more unique places to visit in Mexico City!
Ride on colourful boats
Important water source during the Aztec period
An unusual island full of dolls
Organic farm
Why it's awesome: Xochimilco was a major water transportation route during the Aztec period. Located on the outskirts of Mexico City, visitors can discover the ancient Aztec waterways and enjoy a variety of recreational activities. There's a network of canals, with colourful boats called trajineras adding to the scenic beauty. There's also a floating island that practices organic farming. Several vendors sell fresh food and drinks, Mexican cuisine and handicrafts. The area is also home to one of the most unusual things to do in Mexico City: the creepy, quirky, and spooky Doll Island. It's a great place to learn more about Mexico City's unique culture, as well as spending time outdoors.
What to do there: Experience rich Mexican traditions with a ride along the canals on one of the brightly coloured and highly decorated trajineras. Soak up the views as you pass by trajineras selling food, drinks, and handicrafts. Listen to traditional Mexican music as you float along the waterways. Check out the organic farm too; the area is truly beautiful with gorgeous scenery. Don't miss visiting one of the creepiest attractions in Mexico City: Doll Island. One of the best Mexico City vacation ideas for fans of the macabre, unusual, and strange, the island is covered with many decaying dolls hanging lifelessly from the trees!
#9 – Chapultepec Castle – A great place to see in Mexico City if you love architecture
Former home of royalty and presidents
Historic battle site
Wide array of items on display
Spectacular views
Why it's awesome: Sitting majestically on top of Chapultepec Hill, the grand Chapultepec Castle was built during the 1780s. Originally intended to be a stately summer home, it has served various purposes over the years. As well as a royal abode, it has been used as storage for the military, as the presidential home, and it is now home to an interesting museum. The site was once important for the Aztecs and battles have taken place here. The elevated position provides amazing views of the surroundings. The museum has two main sections and there are regular temporary exhibitions and events.
What to do there: Appreciate the enormous and spectacular castle from a distance; the architecture is awe-inspiring. Make the uphill walk to reach the main entrance, passing through foliage and nature. The historical site will give you an overview of Mexico from the Aztec era right up to the present day. Inside, admire the lavish rooms, complete with period furnishings, and see how wealthy people lived in times gone by. You can also see large collections of paintings, murals, magnificent jewels, and more. Furthermore, the monuments of brave Hero Cadets are displayed with pride. Enjoy the greenery that adds extra beauty, and soak up the spectacular city views from the top of the hill.
Get insured for your trip to Mexico City!
ALWAYS sort out your backpacker insurance before your trip. There's plenty to choose from in that department, but a good place to start is Safety Wing.
They offer month-to-month payments, no lock-in contracts, and require absolutely no itineraries: that's the exact kind of insurance long-term travellers and digital nomads need.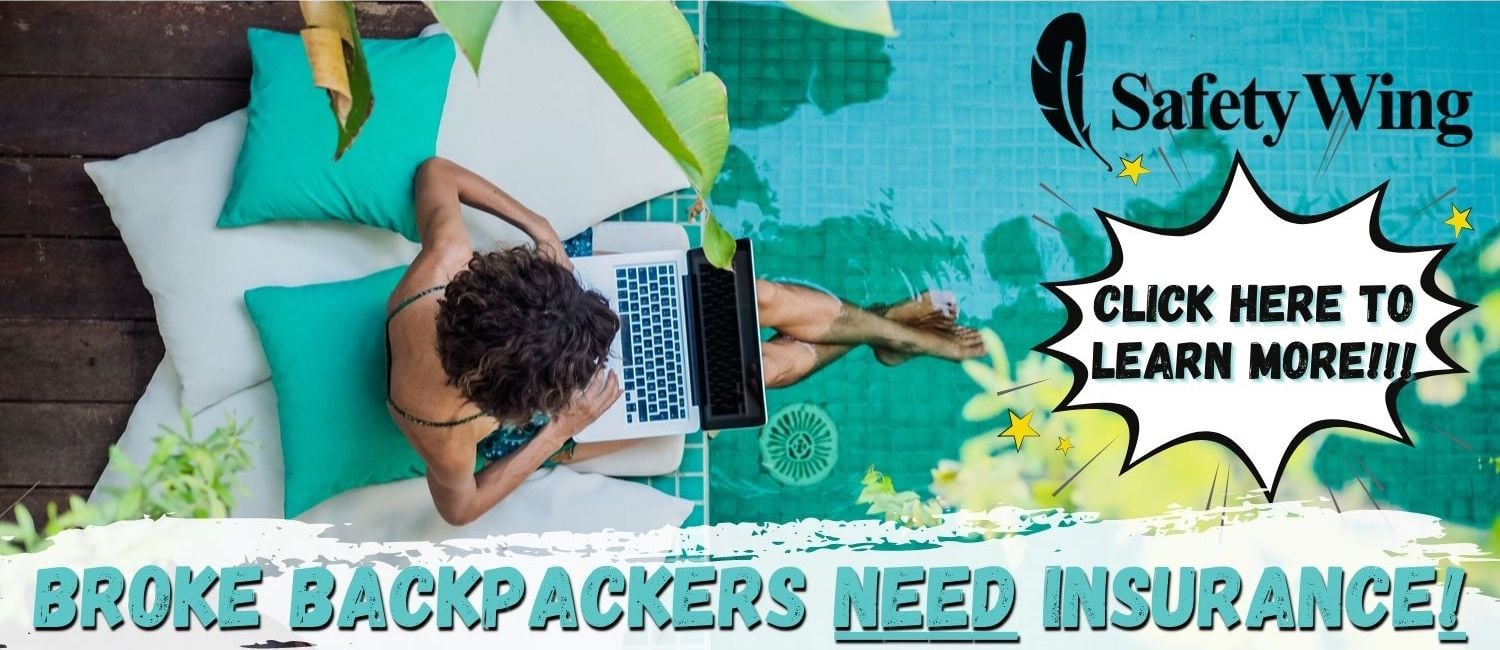 SafetyWing is cheap, easy, and admin-free: just sign up lickety-split so you can get back to it!
Click the button below to learn more about SafetyWing's setup or read our insider review for the full tasty scoop.
FAQ on the Best Places to Visit in Mexico City
Find out what people want to know about the best places to visit in Mexico City
A few more of the best places to visit in Mexico City
Visiting Mexico City with kids? Check out the interactive Papalote Museo del Niño, watch various sea creatures at Acuario Inbursa, let younger kids have fun at KidZania, and visit the planetarium. Older children (and adults!) can have a fun-filled day with plenty of thrills at Six Flags Mexico.
The stunning hidden gem of the Palacio Postal is one of the most underrated places to see in Mexico City. Take a trip to Coyoacán to see where famous artist Frida Kahlo lived. Admire the views from the top of Torre Latinoamericana or the Revolution Monument. La Lagunilla is a great place in Mexico City if you love to shop! See art in the free-to-enter Museo Soumaya, a perfect place to visit in Mexico City if you are on a budget. You can also take a day trip to the nearby Teotihuacan to explore the fascinating ancient ruins.
You'll definitely have plenty of adventures and terrific experiences as you work your way through these best places to visit in Mexico City.
---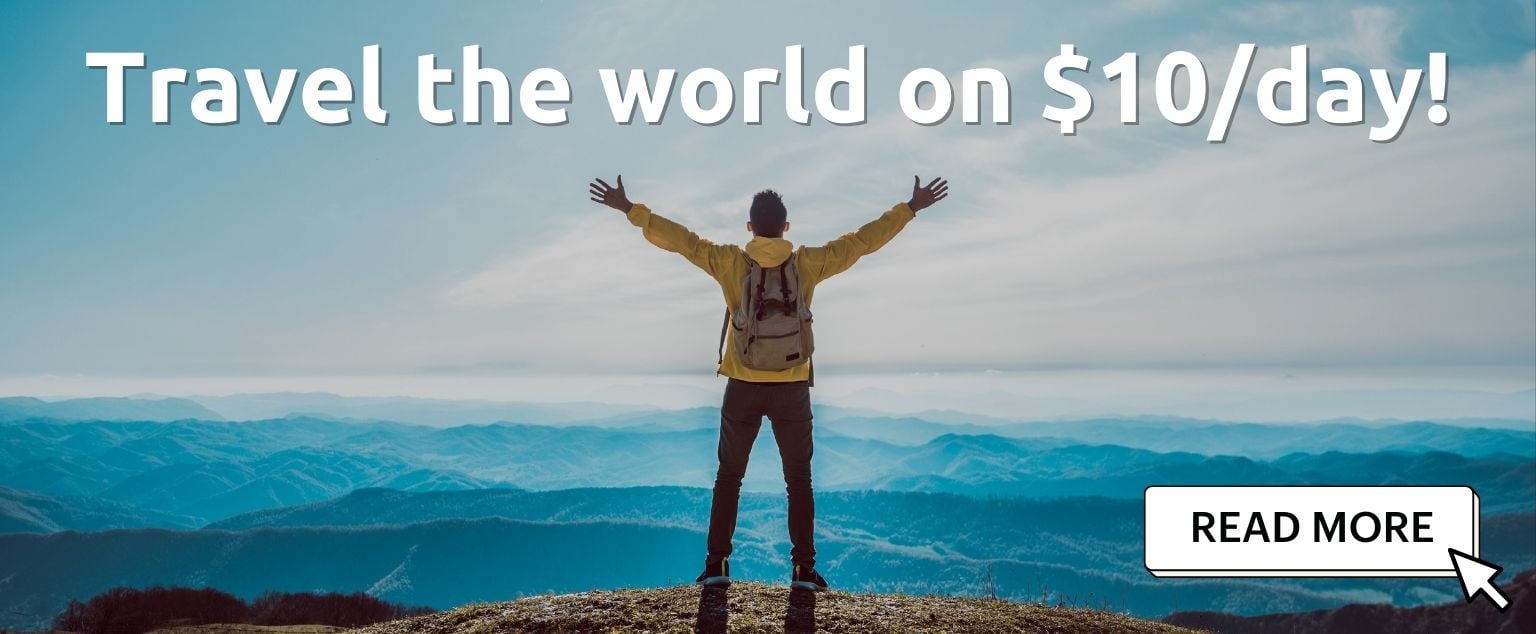 And for transparency's sake, please know that some of the links in our content are affiliate links. That means that if you book your accommodation, buy your gear, or sort your insurance through our link, we earn a small commission (at no extra cost to you). That said, we only link to the gear we trust and never recommend services we don't believe are up to scratch. Again, thank you!