Just because we're broke backpackers doesn't mean we don't have bags full of technically advanced equipment. When you live and work out of a bag, every inch of space becomes extra essential. Even if you don't plan on heading far from home, it's vital that you show up for work without your cords in a tangle.
We've had to deal with massive, unwieldy compartments for years, but the industry is finally starting to catch on.
Whether you're looking for an everyday carry, international travel, or the ultimate electronic protection package, 2022 brings more high-tech bag options than ever before.
Why trust any cheap backpack with your most valuable electronic equipment? Your gear is bound to get rained on, mishandled, and manipulated. Many backpack styles can technically carry a laptop, but few manufacturers have built their bags specifically around protecting expensive and fragile equipment.
These proud options are tech bags. Bags, messengers, and satchels chock full of handy pockets and shoulder reinforcements that make your life easier. Whatever you're after, we've got the best tech bag for you.
Our Epic Guide To The Best Tech Bags
Here's a quick snapshot of a tech bag at work:
My tech bags make my life easier ten times before breakfast. On a typical trip, I'd be lost without my bag. It saves me precious moments heading through security, fits everything I need for the flight while snugly resting under the seat, and keeps an easy-to-reach home for my chargers and headphones, so I don't have to dig through my belongings to catch an in-flight movie.
With a crisp pocket just big enough for all the paperwork I'll need to get through immigration, I can have one less thing on my mind as I try to navigate increasingly messy entry requirements and get my passport stamped.
Once I exit the terminal, my tech bag fits snugly yet loosely on my shoulders, giving me the freedom to dodge opportunist bag carriers and omnipresent taxi hustlers and get to my final destination with as little frustration as possible.
There, I can quickly shift everything I need to find a bite to eat into my hip belt without having to unpack an entire suitcase and be on my way to exploring a new place.
That's just one scenario where the right backpack saves you time and money throughout the day. Even if your commute is just around the corner, there is no need to travel with a black hole gear bag that mangles chargers and scratches lens.
Take a look at this list of the best technologically advanced backpacks in the business. We'll cover the whole spectrum, from hardcore camera bags that can protect your DSLR through a storm to hip belt pockets that keep your valuables close through crowded foreign streets.
Quick Answers – These Are The Best Tech Backpacks
#2 Best Overall Tech Bag – AER Tech Pack
#6 Best Packable Tech Sling – WANDRD Detour
Best Camera Bag
Best Camera Bag
WANDRD PRVKE
> $$
> Weather resistance
> Comfortable in the wilds of Wyoming
Best Overall Tech Bag
Best Overall Tech Bag
AER Tech Pack 2
> $$
> Slim frame
> Toolbox-inspired freestanding design
Best Leather Laptop Bag
Best Leather Laptop Bag
Harber London Slim
> $$
> Plenty of organisational pockets
> 100% full-grain leather exterior
Best Messenger Tech Bag
Best Messenger Tech Bag
Nomatic Messenger
> $$
> Multiple carry options
> RFID blocking pockets
Best Anti-Theft Tech Pack
Best Anti-Theft Tech Pack
Pacsafe Anti Theft Tech Bag
> $
> Theft-proof pouch
> Protected by a lockable zipper and childproof zip clips
Best Packable Tech Sling
Best Packable Tech Sling
WANDRD Detour
> $
> Weatherproof zippers
> DSLR size compatibility
Best Leather Messenger Tech Bag
Let's Meet The Best Tech Backpacks
From hip bags to overnighters, these are the best in the business. A great tech backpack can mean many different things, but all these bags have one thing in common; nobody excels in their niche better than these options.
We've broken down the field so you can see the best in all sorts of shapes and sizes. Your valuable technology requires high-tech storage, and these bags all provide powerful protection while keeping everything you need close at hand.
Ladies & Gents, It's Time to Step Your GEAR Game Up. 😉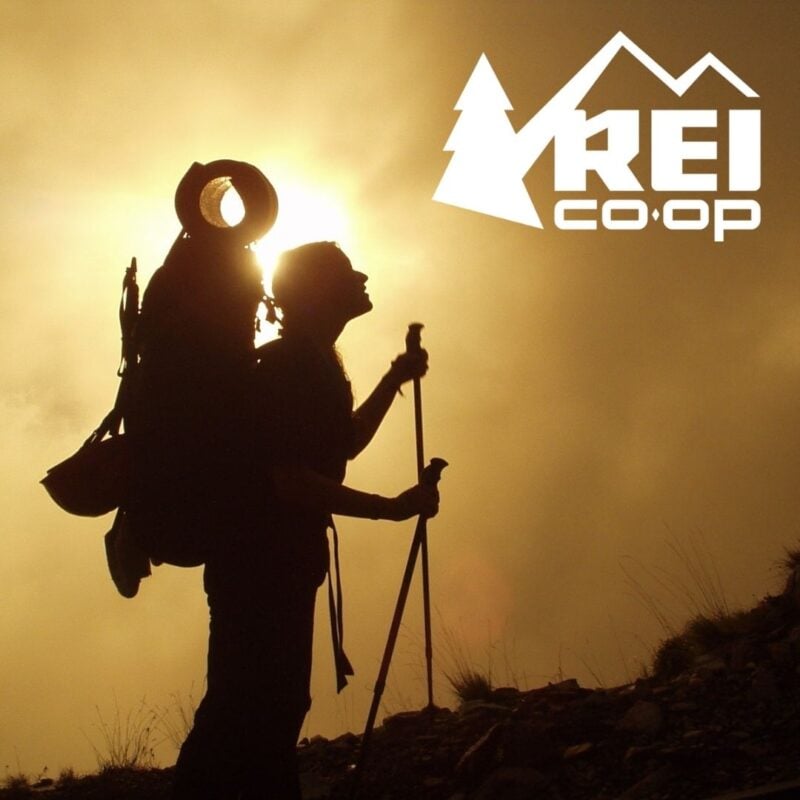 REI is one of America's biggest and most-loved outdoor gear retailers.
Now, for just $30, get a lifetime membership that entitles you to 10% OFF on most items, access to their trade-in scheme and discount rentals.
Join REI Today!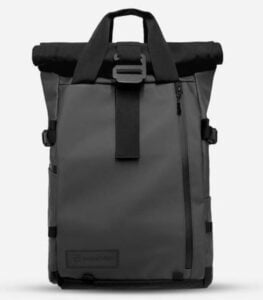 WANDRD PRVKE is our top pick for the best camera bag
Specs
Best Use: Photography
Volume (Litres): 31
Weight (KG): 1.3
Taking everything you love about a sleek roll-top backpack and adding on an optional camera cube, rainfly, and waist belt, this backpack is custom-built for modern nomads. This pack is uniquely suited for long-range hikes and daily commutes, providing a perfect home for your most valuable gear no matter where the road takes you.
You won't find many TSA-friendly backpacks that pack in the same amount of weather resistance as the PRVKE, which sets it apart. Down to the exterior zippers, everything is weather-resistant and seal off moisture from reaching your sensitive materials.
Tons of tech bags have great pockets and handy accessories, but not many are just as comfortable in the wilds of Wyoming as they are at the office. Get you a bag that can do both, and take your camera and your photography skills to new heights. If you need more info, then check out our epic WANDRD PRVKE full review.
Our team rated this pack as their best tech backpack for photographers. The camera-wielding members of the TBB crew just love this bag. Firstly, the main section opens from the back and can be divided up into various configurations using camera and packing cubes. This means it's easy to keep camera gear and other accessories separate and organised. But the main feature that sets it apart from the rest is the side opening that gives direct and quick access to their camera.
Our pick for best overall tech bag is AER Tech Pack 2
Specs
Best Use: Everyday
Volume (Litres): 17
Weight (KG): 1.7
There are loads of modern backpacks that promise the world but few that can deliver like the AER Tech technical pack. We fell in love with the wide range of applications and loads of customisation options inside this slim frame and have had a tough time thinking of scenarios where this bad boy wouldn't come in handy.
It may be technically advanced, but it pays homage to all backgrounds with a toolbox-inspired freestanding design. Keep both hands free while you sort through the organisational pockets split between two main compartments that provide a place for everything.
The main compartment features a laptop bag, book, and journal storage, while the easy access front panel can store everything you need to get through a flight without digging through your entire belongings.
The tech pack 2 improves on AER's original groundbreaking design by shrinking down the overall size without sacrificing storage volume and keeps the minimalist look that initially pushed this pack to the top of the food chain.
Our team rated this as their best gadget backpack for two main reasons. Firstly they felt the materials used were perfect for keeping their gear dry and protected. It also wore well over time and coped with everyday use with ease. Secondly, they loved the different compartments and pockets for keeping their stuff safe and organised. The laptop compartment at the back of the bag in particular was a popular feature.
Meet the best leather laptop bag: Harber London Slim
Specs
Best Use: Messenger
Volume (Litres): 5
Weight (KG): .8
Slim is the keyword of this high-quality laptop bag come tech backpack. One external zippered compartment and one main storage area are all that comprise this workday-ready lightweight companion. The sleek look makes a perfect carry-on companion, and an additional back strap allows you to hook your laptop bag easily to a larger piece of luggage.
This backpack delicately walks the line between bag and laptop case, but it really makes the most of its limited space; it would be a really efficient commuter backpack. In addition to the laptop sleeve, the main compartment has plenty of organisational pockets that provide space for pens, tickets, and phone chargers.
All of these unassuming benefits are protected and highlighted by the bags 100% full-grain leather exterior handsewn in Spain by Harber London.
When it comes to tech backpacks, our team universally agreed this was the best-looking bag on our list. The team felt it was super smart and suitable for commuting due to both it's looks and it's compact size. The leather materials too felt super durable and gave this bag a real feeling of longevity.
For best messenger tech bag, checkout Nomatic Messenger
Specs
Best Use: 9-5
Volume (Litres): 15
Weight (KG): 1.7
There are over 20 organisational quirks and features that make the most out of this slim messenger bag. You could throw this bag over your shoulder for the next ten years and still find new ways to store the important things in life.
Nomatic makes loads of tech-savvy products built for the modern world that just keep giving, and this messenger bag is a great example of the companies success. The list of features just keeps going. There are multiple carry options, organisation panels galore, RFID blocking pockets, a TSA-ready laptop compartment, and the cherry on top, a lifetime warranty.
This messenger can trace its origin to Kickstarter funding project that set out to do one thing; make the best bag possible for carry-on and daily commute use. The result exceeded our team's incredibly high expectations for this messenger bag that serves as a supersized laptop case or slimmed-down backpack.
For those on the team looking for a viable alternative to a backpack, they rated this messenger bag highly. They felt the design of the shoulder bag was a smarter alternative than a backpack whilst still offering all the same features like organisational pockets and a dedicated laptop compartment. The material of the bag also impressed the team as they felt it was thick, durable and kept the elements out well.
Looking for more of the same? Check out our rundown of the best messenger bags.

Do You Want to Travel FOREVER??
Pop your email in below to get a FREE copy of 'How to Travel the World on $10 a Day!'.
Pacsafe Anti Theft Tech Bag is one of the best anti-theft tech pack
Specs
Best Use: Day tours
Volume (Litres): .2
Weight (KG): .18
Environmentally friendly and tough on crime, this bag is one great healthcare policy away from being elected to high office. Pacsafe cranked out a theft-proof pouch from recycled fishing nets and other nylon materials to make a cut-proof tech bag built for peace of mind.
Thin pieces of wire are laced throughout the shoulder strap of this bag that prevents any funny business or cut and runs. Inside the main compartment are RFID blockers that block scanners while keeping your cash close. Every access point is further protected by a lockable zipper and childproof zip clips.
Pacsafe makes the best portable safes of all shapes and sizes, and as their smallest offering, this slim tech bag is the perfect pick-pocket-proof home for your sensitive documents.
Our team rate Pacsafe highly and for those wanting to carry just the essentials, this was a winner. They felt the extra sense of security wearing this bag gave them made them much less anxious whilst out and about. They felt for a small bag it still included some great organisational features like different pockets for cards, passports and a phone.
#6 Best Packable Tech Sling – WANDRD Detour
Our top pick for the best packable tech sling is WANDRD Detour
Specs
Best Use: Large wallet tiny day pack
Volume (Litres): N/A
Weight (KG): .25
WANDRD is an upstart company that wants to make bags better, and the detour takes aim at the humble fanny pack and revolutionises what a hip bag is capable of storing. Slip it into your more oversized luggage, and it condenses down to the size of a sandwich, and it'll be ready to roll when you get to your final destination.
While travelling, I'll never leave the house without some sort of hip belt, but most of the options on the market were fairly straightforward until the Detour came along. This slick bag brings carrying choices, weatherproof zippers, DSLR size compatibility, and an exterior storage compartment to take the fanny pack into the 22nd century.
Sling packs don't exist to carry laptops or days worth of supplies, so don't expect this detour to replace your main bag, but this bag's incredibly packed down size and storage enough for your wallet, water bottle, and camera, give it a place on every trip.
The team felt that for the right person, this pack really cornered the market. The photographers on the team in particular loved how this bag allowed them to still take their gear out without having to carry a much bigger and heavier pack. They felt it worked well both on its own or in combination with the larger Wandrd backpack for the ultimate set-up for the travelling photographer.
For best leather messenger tech bag, checkout Kodiak Katmai Laptop Case
Specs
Best Use: Everyday
Volume (Litres): N/A
Weight (KG): N/A
The kings of leather Kodiak are out to prove that this old-school luxury has plenty of high-tech capability. If anyone can get the most out of top-grain cowhide, it's the folks at Kodiak who have a wide-ranging selection of the best leather bags in the business.
This tech bag option takes timeless top-grain and combines it with different carrying options and zippered compartments that carry your weight in style. These features rank this slim pack as a perfect business bag suitable for any boardroom or departure lounge.
Leather only gets better with time, so you can expect this bag to climb with you as you make your way to the top.
The team felt this shoulder bag was perfect for those wanting something more professional and sleek looking that wouldn't look out of place in the office. They felt the leather both looked the part as well as being hard wearing and durable. They also felt this pack offered a great amount of storage without becoming too heavy. It also included several useful external pockets for quick access to things like headphones, books and travel passes.
The best present of all… is CONVENIENCE!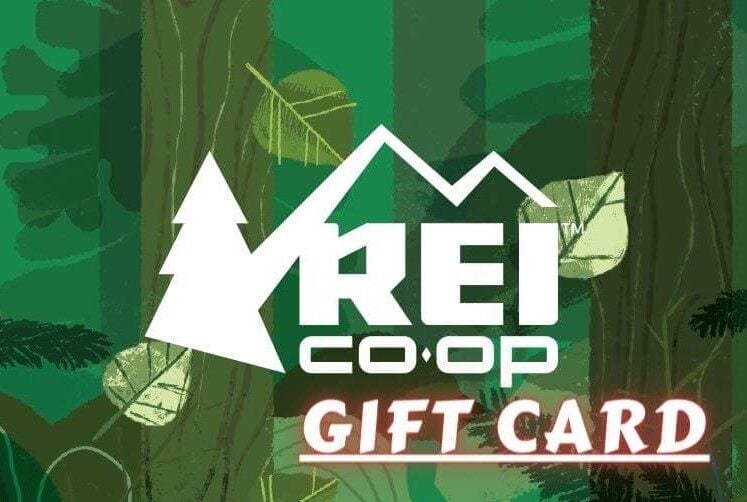 Now, you could spend a fat chunk of $$$ on the WRONG present for someone. Wrong size hiking boots, wrong fit backpack, wrong shape sleeping bag… As any adventurer will tell you, gear is a personal choice.
So give the adventurer in your life the gift of convenience: buy them an REI Co-op gift card! REI is The Broke Backpacker's retailer of choice for ALL things outdoors, and an REI gift card is the perfect present you can buy from them. And then you won't have to keep the receipt. 😉
Buy on REI!
Best Tech Packs

| Name | Best Use | Volume (Litres) | Weight (KG) | Price (USD) |
| --- | --- | --- | --- | --- |
| WANDRD PRVKE | Photography | 31-36 | 1.5 | 191.20 |
| AER Tech Pack 2 | Everyday | 17 | 1.7 | 210 |
| Harber London Slim | Messenger | 5 | .8 | 419 |
| Nomatic Messenger | 9-5 | 15 | 1.7 | 259.99 |
| Pacsafe Anti Theft Tech Bag | Day tours | .2 | .18 | 59.95 |
| WANDRD Detour | Large wallet tiny day pack | 0.26 | .25 | 32 |
| Kodiak Katmai Laptop Case | Everyday | – | – | 199 |

Our GREATEST Travel Secrets…
Pop your email here & get the original Broke Backpacker Bible for FREE.
How and Where We Tested To Find The Best Tech Backpacks
To test these packs, we laid our mits on each of them and took them out for a series of test runs. Not only that but we spread these bags out across our team so we could get different opinions from different experiences around the world.
When it came to picking out the best tech bags, we looked at the following features:
Packability
A backpack is designed to carry stuff and as such, top points are awarded for how packable one is! Duh! However, when it comes to a good tech backpack there's a bit more to it than that. They need to be able to effectively carry your tech gear, keep it safe and organised.
To test this out we got all technical and basically packed and unpacked all our gear to see how easily our stuff fit in the pack and how convenient it was to retrieve items quickly too.
Weight and Comfort of Carrying
Heavy and awkward backpacks are a nightmare to carry, especially on the daily. Tech gear can be pretty heavy too with cameras, laptops, hard drives, cables and chargers all in one bag. So a backpack that maximises carry comfort and holds its weight well got plenty of points from us.
Padded shoulder straps and waist belts also earned extra marks from our road-weary shoulders.
Functionality
In order to test out how well a pack fulfilled its primary purpose we used it for this purpose. So, when it came to tech bags we looked specifically at things like how each bag kept all our accessories organised as well as safety features like hidden and lockable pockets.
We also looked at whether each bag worked well for commuting as well as carry-on travel, both important for digital nomads and professionals using public transport.
Aesthetics
Some people say that travel gear doesn't need to look sexy as long as it functions. Those people clearly listen to Ed Sheeran! When it comes to carrying your tech around, you've got to look the part too! So we awarded extra points for cool tech backpacks that looked as good as they worked.
Durability and Weatherproofing
Top tech backpacks keep our expensive and important gear safe and dry, whatever the weather! They also get used A LOT on a daily basis, so we expect them to be durable and long-lasting.
So, to test both of these out. We first poured a couple of pints of water over the bags and inspected the contents after. Any bags that sprung a leak were chucked off the list!
Next, we inspected each bag looking at the durability and thickness of the materials, traction of the zips, quality of seam sewing as well as pressure points that break often.
Final Thoughts on Choosing The Best Tech Packs
All that's left to now is to get your shoulder straps adjusted to a snug fit and get on your way!
I don't care where you're headed, the right bag will make the road less daunting and give you valuable inches of freedom in all the right places.
You may have noticed that most of the best tech packs won't come cheap, but they still provide more bang for the buck than some of the most inexpensive backpacks on the market. Whether it's through handy ingenuity, sturdy weather-proof exteriors, or a lifetime guarantee, it's only a matter of time before your investment in the best tech bags on the market pays off.
If you're still on the fence about choosing the best for your gear, I have one question for you. Why entrust the safety of your 1500$ laptop, camera equipment, or passports and paperwork with a bag that cuts corners to save a few dollars?
Just like you shouldn't trust a pair of cheap boots to protect your body on a through-hike, you shouldn't trust any old piece of gear to protect your valuable equipment. Everything you bring with you is a conscious decision when you live out of a bag, so the bag itself is arguably the most important choice of all.
Losing your valuables while on the road can spell disaster, and the easiest way to make sure everything arrives at your final destination in one piece is to choose one of the tech bags on our list to get the job done.
One of my favourite things about this fledgling industry is that new bags are popping up all the time that make big promises, so let us know in the comments below if you've found the next real deal.
---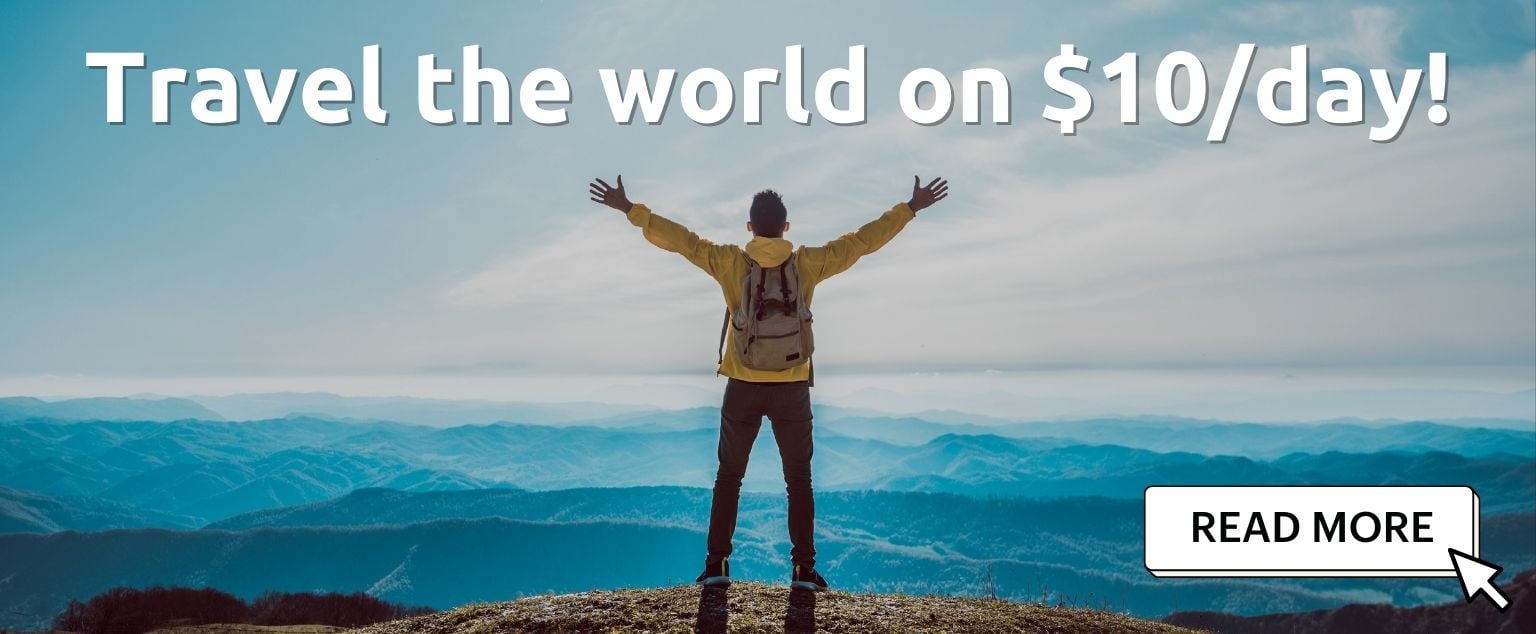 And for transparency's sake, please know that some of the links in our content are affiliate links. That means that if you book your accommodation, buy your gear, or sort your insurance through our link, we earn a small commission (at no extra cost to you). That said, we only link to the gear we trust and never recommend services we don't believe are up to scratch. Again, thank you!