You won't find a company striving much higher than Harber London. This fledgling company is pouring on high-end leather goods in all shapes and sizes with one goal in mind: making travel more convenient.
They have made zero sacrifices and stepped away from special features in favour of honest products that make the little things more accessible. They keep it durable and straightforward to be as good as any piece of travel gear on the market.
This stuff is the real deal. Harber London is out to prove that genuine full-grain leather can do anything a synthetic can do, all without the flash. These products are functional first, but the crisp leather exterior speaks for itself.
From passport holders to weekend duffels, you'll find a range of top quality products that will accompany you through security for decades. Genuine leather lasts longer than anything else in the bag market, so wisely choose your next travelling companion.
It's always worth spending a few extra bucks where it counts. Your bag is the one investment that keeps everything else together, so there's no benefit to playing games.
When it comes to travel gear, you get what you pay for. Anyone who travels for long enough will feel every minute difference between a mediocre container that didn't think about the details and a bonafide stud.
Harber London is a new leather goods maker that's quickly earning a reputation and gunning for the crown, so let's see what they're all about.
This roundup will walk you through the products that make Harber London stand out in the crowd. Business travellers, weekenders, and nomads will all find the comfort of home with one of their remarkable range of options.
Who The Hell Are Harber London?
Harber London is a high-end leather goods brand that traces its credentials to a small flat near the London Harber. A dinner conversation about the struggles of commuting with a laptop blossomed into a company committed to making leather products without cutting any corners.
Every Harber London offering on our list was handcrafted by expert Spanish craftspeople using Full Grain Leather without bells and whistles. From laptop cases and RFID travel wallets, the company has slowly steamrolled into the complete arsenal.
You can store everything you need for a weeklong trip using their weekend bags, backpacks, travel organisers and inserts. Even if your commute is just around the corner, the modern benefits and leather style will have you showing up feeling fresh.
They promised not to stop until they get it right, so the company is constantly expanding through various bag styles and specialised compartments for your travel documents. Read on and find out just how far they've gone in their pursuit of better leather.
Leather Roll Top Backpack
> $$$
> Full Grain cowhide leather
> Two water bottle pockets and a large exterior zippered compartment
Tech Dopp Kit
> $
> Uses a magnetically attached keychain
> Plenty of space to slip in a portable charger
These Are The BEST Harber London Items For Travellers
To qualify as the cream of the crop of one of the best travel bag companies in the industry was not an easy task. The bags in our Harber London review are the companies signature offerings and work together to revolutionise your travel and commuting days.
Ladies & Gents, It's Time to Step Your GEAR Game Up. 😉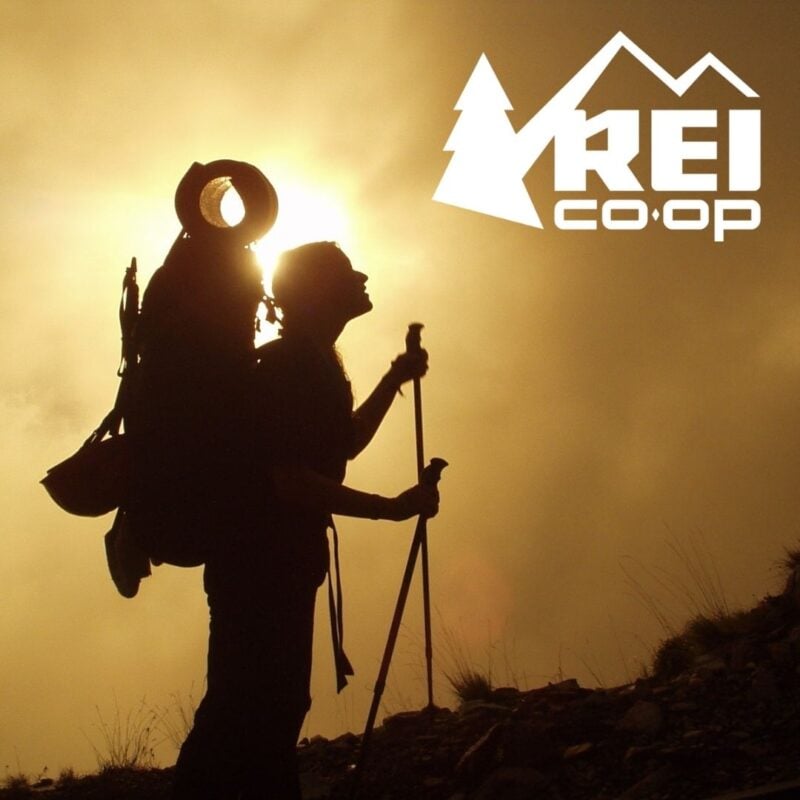 REI is one of America's biggest and most-loved outdoor gear retailers.
Now, for just $30, get a lifetime membership that entitles you to 10% OFF on most items, access to their trade-in scheme and discount rentals.
Join REI Today!
Specs
Best Use: Air France Lounge
Price (USD): 1371
There's no such thing as a great weekend without some high-quality leather. This do-it-all leather weekend bag delivers no matter the itinerary with unmatched handmade details. Every inch of this bag was thoroughly inspected and tested to deliver.
A water bottle holder is one of seven outer pockets. Take advantage of the front zippered pockets or wide side openings to keep the main compartment zipped for the little things.
Once it's time to go inside the main compartment, microsuede cushioning protect your valuables and finish off this quality bag.
Specs
Best Use: Everyday Carry
Price (USD): 671
Modern efficiency teams up with Full Grain cowhide leather to create an ageless bag option that has a place for everything. No other backpacks out there will stand the test of time better than this leather roll top.
It's not just the leather that's sourced well, either. Military aluminium clips keep your roll sealed up and locked into place. Two water bottle pockets and a large exterior zippered compartment stick out in an otherwise calm exterior that fits your entire closet.
To cap it all off, the built-in luggage strap hooks up with your more giant suitcase or helps as you one-hand it through security in style.
Specs
Best Use: Keeping things close to heart
Price (USD): 260
A great sling pack is the secret weapon of many weathered travellers. To fit on every trip, look for your hip sack to stay slim while providing convenient access to travel documents, loose change and everything you need for a night out.
You'll be surprised at how many different expeditions will require nothing more than the conveniently organised space inside this sling bag. Two Cobra aluminium buckles lock your bag into place, and the anti-theft pull tab ensures its stays there confidently in a crowd.
With credit card pockets, a sunglass holder, a magnetic key chain, and plenty of strap adjustment options, you can roam through distant city streets and domestic terminals efficiently.
Specs
Best Use: Laptop case
Price (USD): 301
No high-end brand for modern travellers is complete without a signature messenger bag. Harber London's offering sets a new standard for modern leather. The full-grain shoulder strap and carry handle to prove that leather can provide the functionality of any synthetic messenger material and make it last for life.
No matter where the journey takes you, you won't find any blemishes on your expensive equipment if you trust this messenger bag to get them there. You can store your laptop in its own dedicated pocket that buckles further into place.
Not only will your Macbook stay secure, but a tablet pocket, pen and card slots, and a durable lining will make sure everything you need to finish up your project is ready by take-off.
Specs
Best Use: Portable Pocket
Price (USD): 411
Even the best bags on the market could use a little help from their friends. Perfect as an insert into your carry-on luggage or everyday carry, the Nomad organiser is out to prove that separate containers aren't just for toiletries anymore.
This bag takes all the cords, headphones, kindles or Sudoku's you could need in a day and pairs them up with your wallet and papers to give you a one-stop-shop. You can confidently store your more oversized luggage and trust this organiser to simplify your search.
To make flights, commutes and workdays simpler, keep it all on hand and get there faster. This is essential Digital Nomad gear.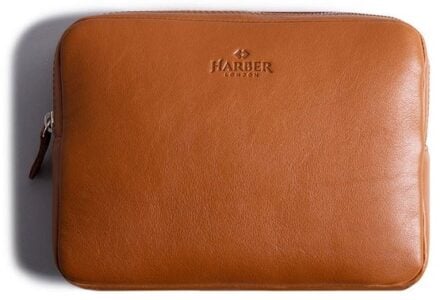 Specs
Best Use: A Wallet on Steroids
Price (USD): 164
No more rifling through your entire bag for your phone charger. This tiny bag turns into a space saver by organising your cords and handhelds in a way that finally makes sense.
The bag uses a magnetically attached keychain to turn into the ultimate place for your phone, keys, and wallet alongside all your devices.
There's plenty of space to slip in a portable charger for a full-on mobile station. Once it's packed up, you can fit the Tech Dopp Kit into the easiest access pockets of larger backpacks to give your gear a permanent home on the road.

Do You Want to Travel FOREVER??
Pop your email in below to get a FREE copy of 'How to Travel the World on $10 a Day!'.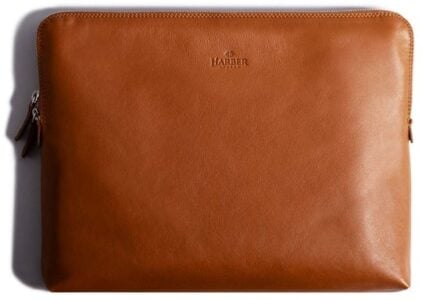 Specs
Best Use: Laptop Case
Price (USD): 164
My Macbook is often the most expensive thing in my luggage. It certainly doesn't make sense to carry something this valuable and fragile without proper protection.
This leather bag explicitly built for keeping your computer up to speed is a much better investment than any warranty plan. Plus, the wool felt interior lining is the closest thing your gear can get to first-class travel.
The same Full Grain Leather that protects Harber London's larger packs heads to Silicon Valley and teams up with Apple to provide a handmade solution to your laptop's portability problems.
Specs
Best Use: Getting through Customs faster
Price (USD): 81
Frequent travellers sometimes struggle to get their passports to last a decade. Not many bags out there can completely protect your passports from the elements better than Harber London's most petite bag options. This flat holder can fit in a water bottle pocket or any sling pack and keep your passport away from any leaks or funny business.
You can also fit your company credit card and some cash in the tertial pocket to make sure you have some fun past security. Fold up your boarding pass and slip the holder in your pocket once you're sat down and ready to sleep through the flight.
Unlike your passport itself, this Passport Holder is built to bend and age gracefully with use. Keep the pressure off your travel documents, and let this bag take on your travel day.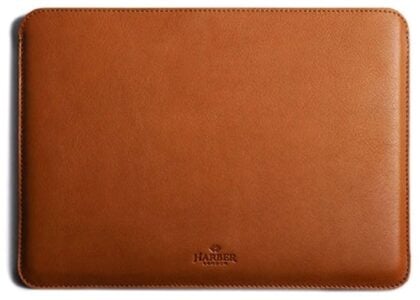 Specs
Best Use: Protecting your Laptop
Price (USD): 95
Tropical weather and laptops don't mix well. The closer we get to sticking our feet in the sand and breathing in the salt air, the more we've got to protect our hardware. No matter where you're heading, sliding your laptop in this sleeve case will keep the power on for decades.
The sleeve case doesn't add more than a few ounces and inches to the size of your laptop and will still fit inside most laptop compartments. Once you've checked in, you can leave your larger bag at home and use this sleeve case to transport your gear to the coffee shop or boardroom.
To ensure everything stays secure, Harber London used their signature premium full-grain leather on this sleeve case, perfect for anyone who only wants the best for their gear.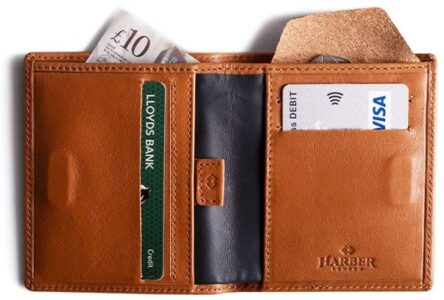 Best Use: Wallet
Price (USD): 109
It doesn't more than a quick scan to steal an identity and royally fuck up a vacation. Even if your RFID doesn't need protection, this bifold shines as bright as any wallet in the business. A magnetic closure keeps everything sealed no matter how bumpy the road gets.
This wallet is one of the rare few modern options that still makes for a fantastic coin holder, and a space-saving pull-tab brings your credit cards out when necessary. Keep all your bargaining chips at the ready and show the table you mean business.
Storing your gear is all about the details, and every spec of this bifold was made with intent.
Specs
Best Use: Tablet Case
Price (USD): 123
Many travelling professionals have turned their Ipad's into a slimmed-down workstation where all you really need is the right sleeve. With a stylus holder, standing mode and magnetic closer, get the most out of your iPad no matter the surface. The Full Grain leather makes a comfortable stand for movies or marketing research and fits every crowd.
You never want to leave your Ipad in harm's way, but Plugs aren't always convenient in cheap accommodations. A scratch-free barrier and wool felt will provide charging access without unrolling the sleeve so you can juice up even if it means leaving your device on the floor.
Everything you need to live on the road can be accessed from a tablet, so you don't want to risk it breaking down. A premium leather case will have you well on your way to getting the job done and clocking out early enough to catch the sunset.
The best present of all… is CONVENIENCE!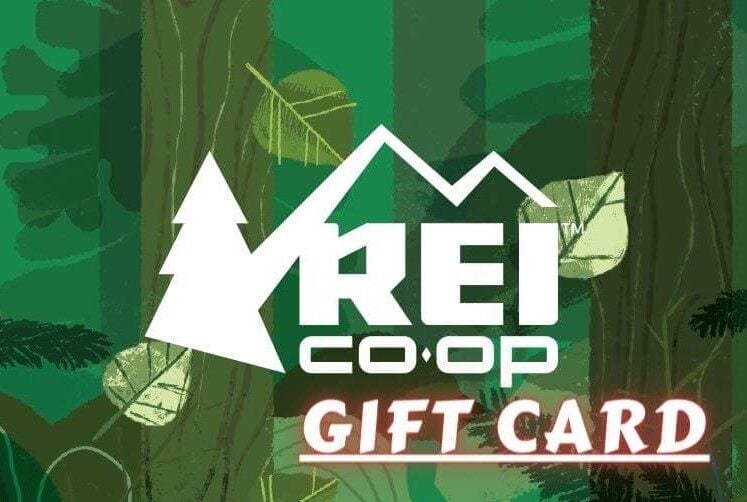 Now, you could spend a fat chunk of $$$ on the WRONG present for someone. Wrong size hiking boots, wrong fit backpack, wrong shape sleeping bag… As any adventurer will tell you, gear is a personal choice.
So give the adventurer in your life the gift of convenience: buy them an REI Co-op gift card! REI is The Broke Backpacker's retailer of choice for ALL things outdoors, and an REI gift card is the perfect present you can buy from them. And then you won't have to keep the receipt. 😉
Buy on REI!
Best Travel Gear From Harber London

| Name | Volume (Litres) | Weight (KG) | Dimensions (CM) | Price (USD) |
| --- | --- | --- | --- | --- |
| Leather Weekender Bag | 26.4 | – | 24 x 22 x 50 | 1210 |
| Leather Roll Top Backpack | 15 | 1.4 | 39 x 29 x 13.5 | 725 |
| Leather Sling Bag | 0.7 | 0.4 | 22 x 16 x 2 | 229 |
| Leather Messenger Bag for MacBook | 4.3 | 0.95 | 36 x 27 x 4.5 | 266 |
| Nomad Organiser for iPad Pro 12.9 | – | 0.9 | 35.7 x 26 x 2.7 | 399 |
| Tech Dopp Kit | 1.5 | – | 21.5 x 16 x 4.5 | 145 |
| Carry-All Macbook Folio | – | – | 29 x 21 x 4 | 157 |
| Flat Leather Passport Holder | – | – | 15.7 x 11.6 | 72 |
| Slim Leather MacBook Sleeve Case | – | – | 29.9 x 21.8 | 96 |
| Leather Bifold Wallet with RFID Protection | – | – | 9 x 10.4 | 108 |
| Magnetic Envelope Sleeve For iPad Pro | – | – | 27.5 x 21.2 | 108 |

Our GREATEST Travel Secrets…
Pop your email here & get the original Broke Backpacker Bible for FREE.
Final Thoughts
Combine a few of these Harber London inserts with their robust leather travel bags, and you'll never be far from the things you need most. Not every traveller can handle leather, but anyone who moves around enough knows how important compartmentalising is.
Things can get chaotic pretty quickly unless you've got the right bag to keep it all in place. You may have noticed that this combination of functionality and material quality doesn't come cheap. Harber London is playing the long game.
This line has loads of products ready to serve as well as anything else on the market, not just now but ten years down the line. These simple exteriors will only grow personality as they age, and rips and tears are as rare as my favourite cuts of beef.
My personal philosophy is that no one bag can do it all, but Harber London is changing the game with its supply of high-quality inserts. These functional slipcases fit perfectly with their larger products to double the efficiency of open compartments.
Anyone who can't travel without packing cubes can take things a step further by teaming up their bags with a laptop case and the Nomad Organiser and never look back.
No matter what kind of storage your next mission dictates, you can find it handmade with full-grain materials from the folks at Harber London.
---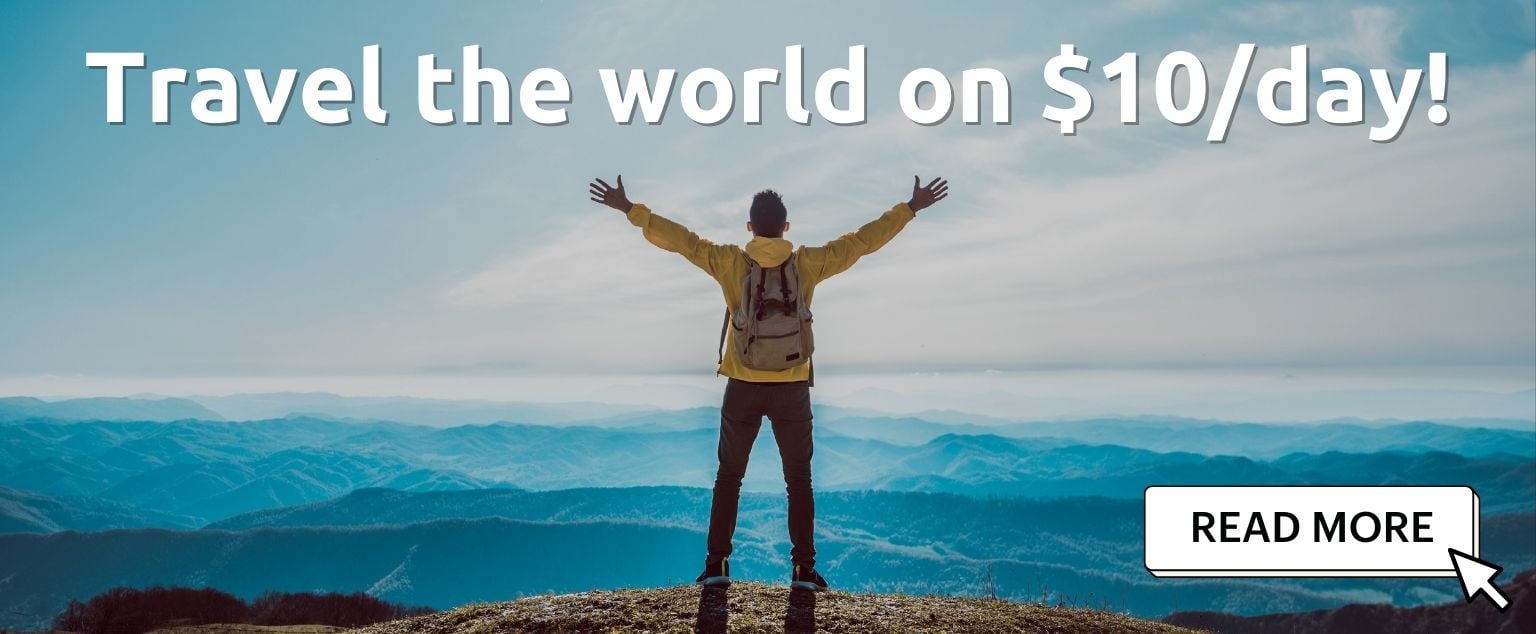 And for transparency's sake, please know that some of the links in our content are affiliate links. That means that if you book your accommodation, buy your gear, or sort your insurance through our link, we earn a small commission (at no extra cost to you). That said, we only link to the gear we trust and never recommend services we don't believe are up to scratch. Again, thank you!