Camping trips are cool, but national parks can sometimes seem slightly out of reach. Well, if you're anywhere near Indiana, you're in luck.
In case you weren't aware, Indiana is primed and ready for some pretty epic camping.
There are hundreds of campsites spread out over multiple national forests, and 24 state parks. Plus, with Lake Michigan in the north, as well as other lakes, rivers and creeks, the nature here is something else.
If you're new to camping in Indiana, don't fret.
We've created this guide on how to make the best of camp-life in this underrated state, to make sure you have the most awesome time ever.

Do You Want to Travel FOREVER??
Pop your email in below to get a FREE copy of 'How to Travel the World on $10 a Day!'.
Why Camp in Indiana?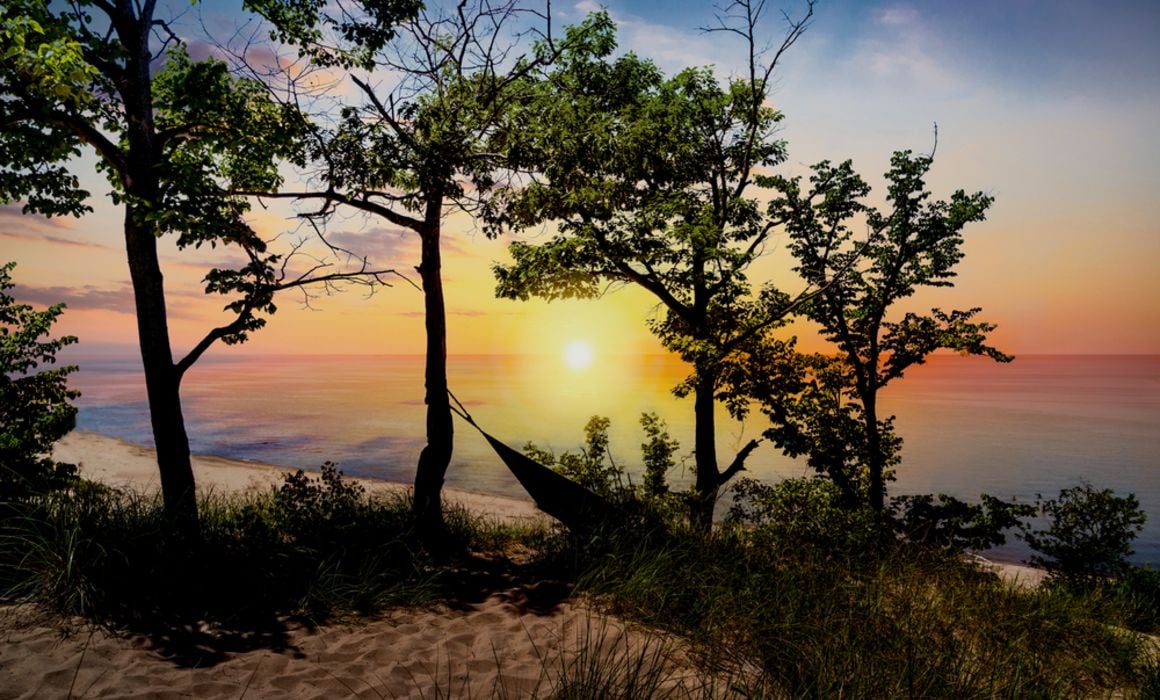 Indiana is the perfect Midwestern getaway – a slice of Great Lakes adventure and forest havens all rolled into one.
There's a ton of national forests and state parks to explore. While it's mainly flat, there are still rolling hills and deep-cut ravines. In the north, there are hundreds of kettle lakes, sand ridges, and dunes.
The state motto "Crossroads of America" refers to the massive influx of roads from other locations throughout the country. This makes Indiana easy to reach for camping excursions from outside the state, too.
It's only the 38th largest state, and with vast stretches of area devoid of urban populations, it can feel super remote at times. So if you're up for a back-to-nature camping experience, Indiana is an awesome place.
Though many of the campsites here feel off-the-beaten-track, they're still fairly close to nature centres, shops, and small towns. You'll get the best of both worlds camping in Indiana.
And because of all the lakes, rivers and wetlands here, it's perfect for any water sports or fishing enthusiast.

Sort out your rental before you're island-side to get the best price. rentalcars.com simplifies the process at lower cost and can match you with the right vehicle for your adventure.
Primitive Camping in Indiana
When you really need a getaway into nature, away from electrical hook-ups and shower blocks, primitive (a.k.a. "dispersed") camping is the best option.
Primitive camping is available in a few forests in Indiana, so you can properly disconnect from the grid, cook over a campfire, and sleep under the stars to your heart's content.
It's all a matter of choosing a spot to call your own, setting up your tent, and chilling out for the night. No check-ins, no other campers, no worries (well, almost).
There are some guidelines, specifically the National Forest System Guidelines, which you'll need to be aware of…
You can't camp within or close to official campgrounds (fair).
It's also not allowed along roads, in recreation areas or car parks
You have to be 300 feet away from trailheads, and 100 feet from any trail or waterfront
There's no fee for dispersed or primitive camping. However, note that the stay is limited to 14 days
The size of your party can't be more than ten people
One place you may want to hit up for some prime primitive camping action is Hoosier National Forest. This vast tract of land is over 200,000 acres of trees, hills and waterways – and it's all free (as long as you follow the rules).
Elsewhere, there are a set number of 'campsites' dedicated to primitive camping. That way, you can enjoy the great outdoors in an old-fashioned way.
Rules and regulations can vary. For example at Eel River, six primitive sites are free on a first-come-first-served basis. Sugar Creek in Shades State Park allows the first-come-first-served basis, but it costs $10 per night. See a list of some of those available here.
2000+ Sites, Unlimited Access, 1 Year of Use – All. Absolutely. FREE!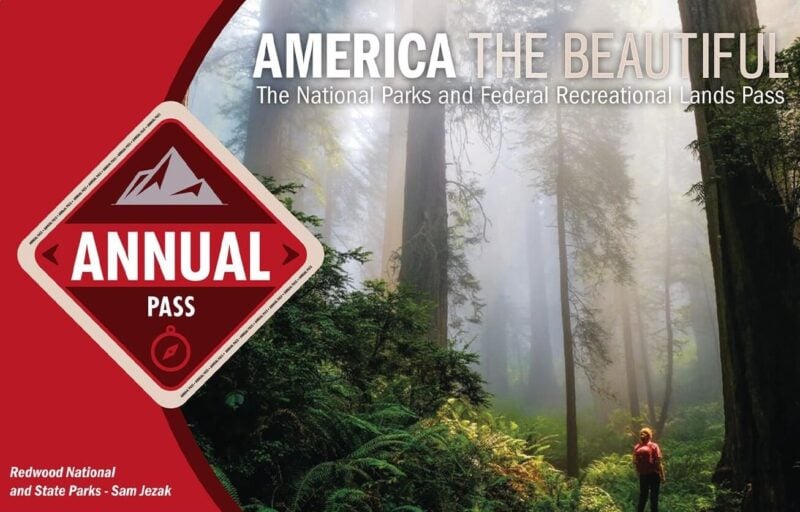 The USA is blisteringly beautiful. It's also blisteringly expensive! Visitng two national parks in day can run you $70+ in entry fees.
Orrrr… you kick those entry fees to the curb, buy an annual 'America the Beautiful Pass' for $79.99, and get unlimited access to ALL 2000+ federally managed sites in the States totally FREE!
You do the math. 😉
Buy the Pass!
10 Best Campsites in Indiana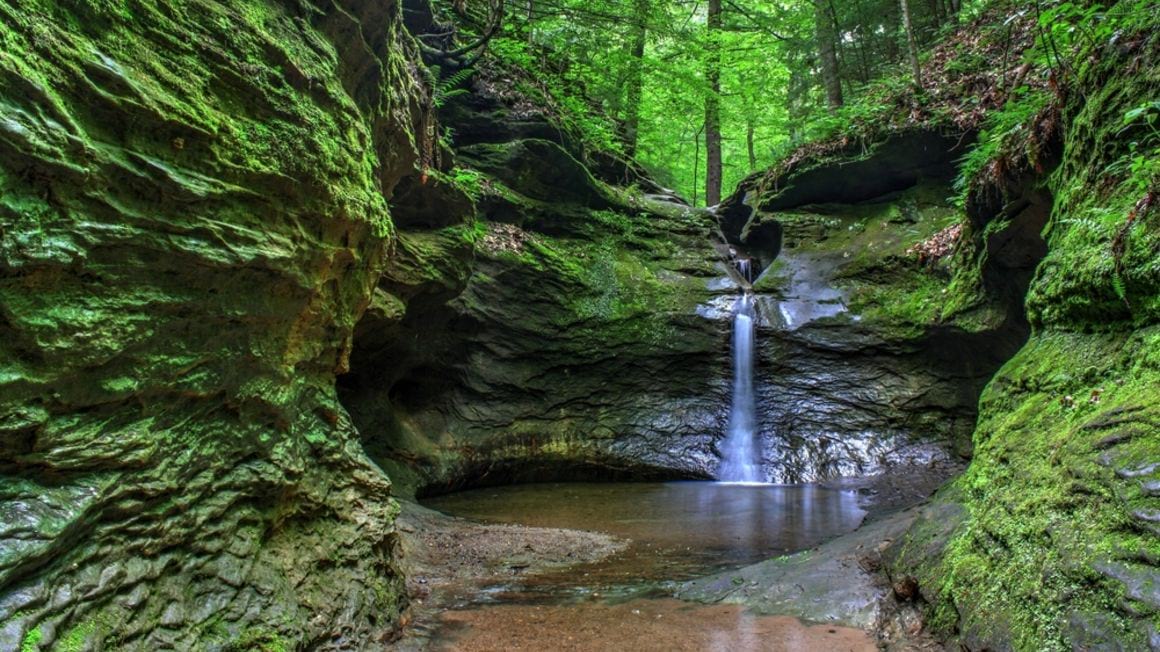 As you can imagine, unlike the primitive camping in Indiana, most of the state's official campsites have modern amenities and facilities. At many, you'll even find cabins for a more comfortable stay (or if you lose your tent).
Either way, there's basically something for just about everyone – families, couples, friends, you name it. Plus, with the best campgrounds in Indiana situated in some prime national forests and state parks, you're in for an adventure regardless of whether you're sleeping in a cabin, RV or a tent.
And that all starts here, with our list of awesome Indiana campsites…
1) Brown County Campground – Brown County State Park
Looking for adventure? Brown County State Park is the place for you. It's by far the largest of Indiana's state parks, and it's utterly stunning. Its rolling hills are reminiscent of the Great Smoky Mountains, which is why it's been nicknamed "Little Smokies."
When you're here, the top place to base yourself is Brown County Campground. Surrounded by fantastic trails and towered over by walnut and pine trees, it's the perfect sort of place to relax by the campfire after a day of hiking. The campground is moderately busy with a relaxing atmosphere, so you shouldn't find it too hard to secure a spot.
Amenities: Campfires allowed, Toilet available, Pets allowed, Potable water, Showers available, Picnic table available
Campsite fee: From $23 per campsite per night.
2) Clifty Falls State Park Campground – Clifty Falls State Park
This campground is probably the best place to rock up if you want to explore the 1,400-plus acres of Clifty Falls State Park. And trust us: you're going to want to explore here. There are waterfalls (four in total, the tallest being 83 feet), rugged trails that wind to the floors of canyons, and history to uncover, too.
Staying at the campground puts you in a good position to check out the waterfalls in particular. It's situated in a peaceful corner of the state park, away from busier sites and main thoroughfares. And if you want to learn more about the park, this all-purpose campground even has an onsite nature centre.
Amenities: Campfires allowed, Toilet available, Pets allowed, Potable water available, Picnic table available
Campsite fee: From $12 per campsite per night.
3) Turkey Run Campground – Turkey Run State Park
Turkey Run – the second-largest state park in Indiana – is the one for you if you want to explore a Lord of the Rings-esque fantasy landscape. There are rock formations, sandstone ravines, and famous winding trails that offer views along Sugar Creek. The creek itself boasts rapids for some whitewater rafting, while calmer stretches are perfect for fishing.
Your tent will be surrounded by ancient wonders, all with a vista of Sugar Creek. There are easy access to trails from the site, meaning you'll be able to explore it all without trekking too far. Note that it's pretty much always busy (no wonder), so book well in advance. There's even a restaurant around a mile from the campground if you need food – or a beer or two.
Amenities: Campfires allowed, Toilet available, Pets allowed, Potable water available, Picnic table available
Campsite fee: From $20 per campsite per night.
4) Hardin Ridge Campground – Hoosier National Forest
Covering an impressive 200,000+ acres of land, the Hoosier National Forest is made up of four separate areas. It boasts hundreds of miles of hiking trails that lead through its undulating hills, and pass by rural communities.
The national forest is also home to the old Buffalo Trace, which bison once used to roam from west to east in their millions. Today, you can drive along it.
There are a selection of campgrounds spread throughout Hoosier (you can even choose to glamp it up in a cabin, if you fancy), but Hardin Ridge Campground has a bit of everything. One thing that also makes this a top Indiana campsite is its beautiful views of Hardin Ridge across Lake Monroe. Don't forget your swimsuit!
Amenities: Campfires allowed, Toilet available, Potable water, Showers available, Picnic table available
Campsite fee: From $17 per campsite per night.
5) Chain O'Lakes Campground – Chain O'Lakes State Park
As you can probably tell from the name, Chain O'Lakes State Park is studded with 15 lakes – all interconnected by the Fox River. All this water makes it a super popular recreation area. Plus, it's just an hour's drive from Chicago, Milwaukee, and Rockford. Weekends here can be pretty busy.
The top draw for many is the Hackmatack National Wildlife Refuge, a huge wetlands area primed for birdwatching, boating and fishing.
And where better to base yourself than in the park at Chain O'Lakes Campground? You'll get to see so much more of this awesome park than the daytrippers. Though the site is pretty minimal, it's still some of the best camping in Indiana for its location alone.
Amenities: Campfires allowed, Toilet available, Potable water available, Picnic table available
Campsite fee: From $25 per campsite per night.
6) Versailles Campground – Versailles State Park
Similar to the one in Paris, this Versailles is rich in history. Fossils are often discovered in the area, which also has a number of tales from the Civil War. Set in southeastern Indiana, this is one active state park: there's a 230-acre lake here great for water sports, plus miles of mountain bike trails and hiking routes.
There are many campsites to choose from, but we think the Versailles Campground is the best. It's pretty well equipped on the shores of Versailles Lake itself, and even has cabins to rent if the thought of a tent is too much for you.
Amenities: Campfires allowed, Toilet available, Pets allowed, Amenities Picnic table available
Campsite fee: From $8 per campsite per night.
Is This the Best Backpack EVER???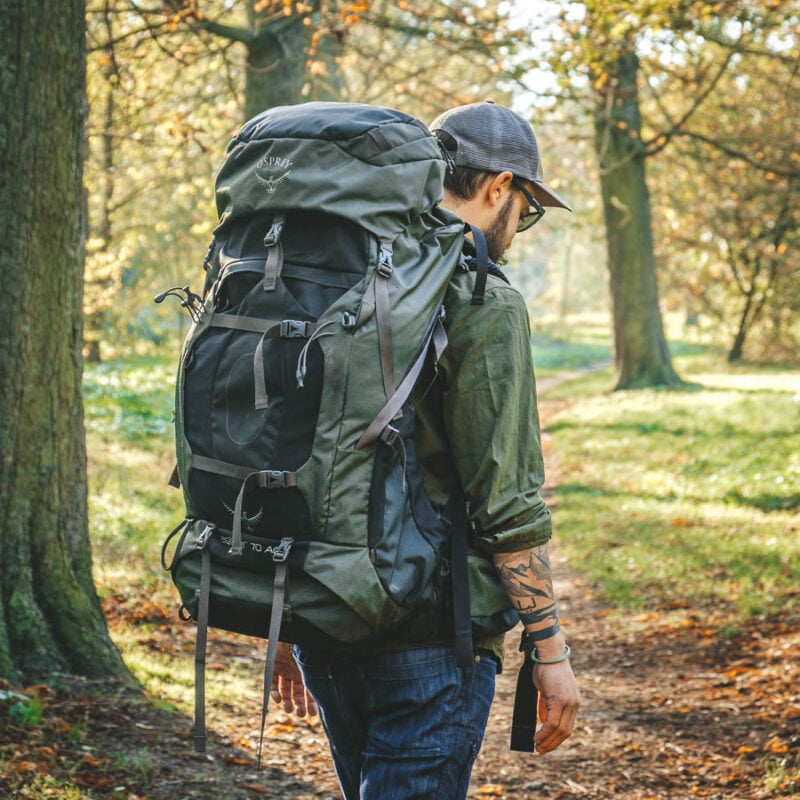 7) Indiana Dunes Campground – Indiana Dunes State Park
Indiana Dunes State Park is all about beaches. Specifically, it's the three dune-lined stretches of sand on the shores of Lake Michigan that make up this awesome state park. Located super close to Chicago, this is a perfect weekend getaway from the city.
Evenings spent watching the sunset over the lake (with the Chicago skyline in the distance), days spent swimming in the lake or simply laying out in the sun… Not bad at all.
The campground here is pretty cool, and fairly recently renovated. Staying here means sleeping close to the forested dunes, being close to hiking trails, and having Lake Michigan on your doorstep.
Amenities: Campfires allowed, Toilet available, Pets allowed, Potable water available, Picnic table available
Campsite fee: From $25 per campsite per night.
8) Shades Campground – Shades State Park
Around 50 miles west of bustling Indianapolis, you'll find Shades State Park. Another example of Indiana's picturesque wilderness, this is a peaceful place to come and lose yourself in nature. It's bordered by Sugar Creek, where you can explore mossy ravines, sandstone cliffs, and stunning views.
Hiking here involve boardwalks, stairways, and ladders to get around the intricate craggy landscape. It's very cool – like stepping into another world.
This adventurous state park is best enjoyed when staying at Shades Campground. It's a well-loved campsite with the Backpack Trail running right next to it, so it can get pretty busy. Be warned that camping is restricted by season, so plan ahead. The nearby (and similar) Turkey Run State Park accepts visitors year-round, if you are stuck for somewhere to stay.
Amenities: Campfires allowed, Toilet available, Pets allowed, Potable water available, Picnic table available
Campsite fee: From $10 per campsite per night.
9) Summit Lake Campground – Summit Lake State Park
Centred around the 800-acre Summit Lake, this Indiana state park is a combination of wetlands, ancient woodlands, farmlands, and prairies – where New England meets the Midwest. It's a hotspot for nature-lovers, people who love rambling in rugged landscapes, and those who just prefer bathing at the beach.
The campground here feels safe and has a friendly atmosphere. It's surrounded by forests, boasts sweeping lake views, and comes complete with a beach bathhouse. Kayak to coves (you can rent them here), spot bald eagles flying overhead, find shoreline trails for day hikes, and round up your day with a cook-up on the beach- it's all good.
Amenities: Campfires allowed, Toilet available, Pets allowed, Potable water available, Showers available, Picnic table available
Campsite fee: From $22 per campsite per night.
10) Lincoln State Campground – Lincoln State Park
Nestled in southern Indiana, Lincoln State Park is totally jam-packed with activities and history. We're talking ten miles of hiking trails, two lakes, and a learning centre where you can learn about what life was like for early settlers.
There's even a Civil War-era building, with connections to Abe Lincoln himself (hence the name), as well as his actual childhood home to visit.
If you're looking for good camping in Indiana for families, Lincoln State Campground has you covered. This family-friendly site has options for staying in cabins, tents or RVs, and it's all very nicely maintained and looked after.
Amenities: Campfires allowed, Toilet available, Pets allowed, Potable water, Showers available, Picnic table available
Campsite fee: From $16 per campsite per night.
Save $$$ • Save the Planet • Save Your Stomach!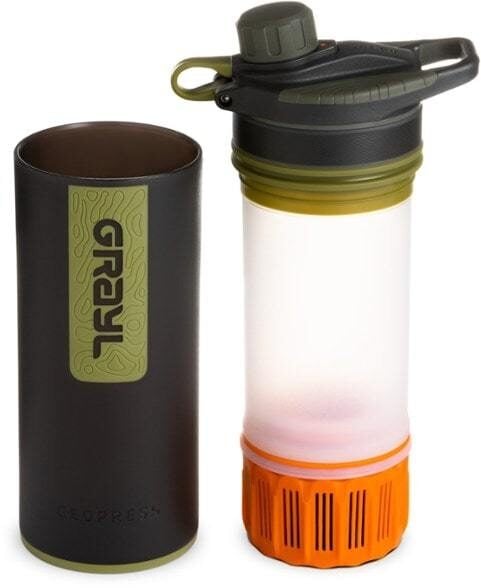 Drink water from ANYWHERE. The Grayl Geopress is the market's leading filtered water bottle protecting your tum from all the waterborne nasties. PLUS, you save money and the environment!
Single-use plastic bottles are a MASSIVE threat to marine life. Be a part of the solution and travel with a filter water bottle.
We've tested the Geopress rigorously from the icy heights of Pakistan to the tropical jungles of Cuba, and the results are in: it WORKS. Buy a Geopress: it's the last water bottle you'll ever buy.
Buy a Geopress!
Read the Review
The Best Glamping Sites in Indiana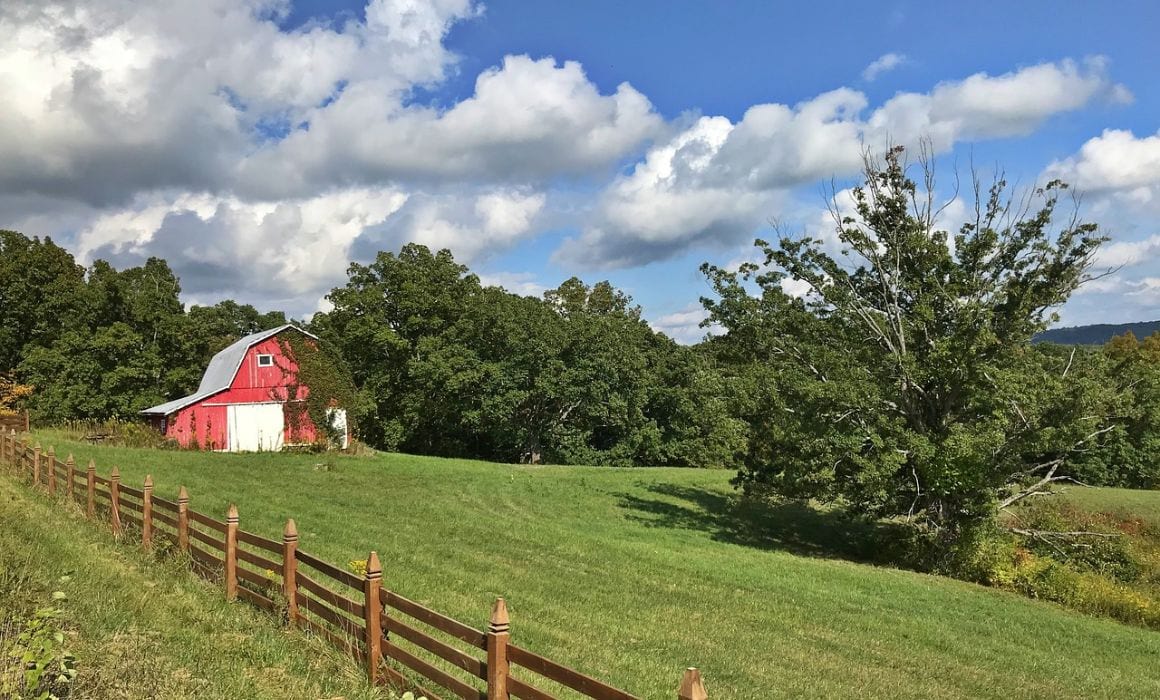 Don't like the idea of hammering in tent pegs? Had enough of fly sheets?
If these are the sorts of things that keep you up at night, don't worry: we got you. Indiana has a lot of camping for sure, but it's also got some great glamping.
A mash-up of glamorous camping, this is an option for those who like a compromise between nature and home-comforts. Classic glamping options range from pre-erected tents with kitchens and showers, to full-on luxury cabins.
Sound cool to you? Great, because we've put together this neat list to give you some inspiration for glamping in Indiana. Cast your eyes below and take note…
This cool VRBO in Indiana is a handcrafted wood cabin that overlooks the Ohio River. It's a down-to-earth kind of spot, where you can enjoy the wilds of nature with all the amenities you need to have a home away from home experience. Plus an outdoor hot tub, because glamping.
In its pine interiors, you'll find a well-equipped kitchen and enough room for six people. It's a relaxing, easygoing spot where you can spend nights by the fire pit with a drink or two, watching boats cruise by on the Ohio River.
Top marks for use of space in this awesome Indiana Airbnb. The owners have turned an old grain bin in the middle of Amish Country into a super unique place to stay. The interiors are polished and stylish, so you'll have a super comfortable stay.
As well as an outdoor grill and fire pit for chilled evenings, the property boasts lake access. There are even kayaks to use so you can fully enjoy exploring the water. And if that's not enough lake for you, Chain O'Lakes State Park is a mere 15-minute drive from here.
Small Pack Problems? 😉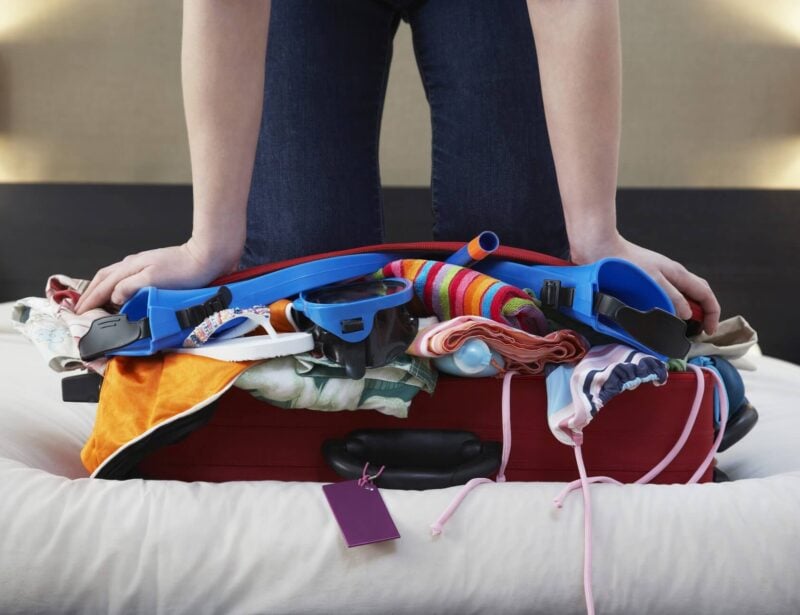 My missus travels with all her clothes in ziplock bags: don't be like my missus. UP YOUR PACKING GAME!
Packing cubes for the globetrotters and compression sacks for the real adventurers – these babies are a traveller's best kept secret. They organise yo' packing and minimise its volume too so you can pack MORE.
Or, y'know… you can stick to ziplock bags.
View Our Fave Cubes
Or Check Out the Sacks!
For location alone, this has to be one of the best places to glamp in Indiana. Not only does this VRBO come with access to ten acres of its own land, but it's also located right up against the awesome Shades State Park. Staying here is a rural escape – in semi-luxury, of course.
This homey cabin has everything you need. There's a fireplace, modern kitchen, a veranda, a fire pit, places to relax in the evening, dining area, and a sunroom with huge windows. It sleeps eight, so it's great for a family or group of friends, too.
This Airbnb offers up a classic glamping experience: sleeping under canvas, but with slightly more luxury. Think high-pressure shower, working toilet, kitchen, and even a fridge. The interiors are pretty cool too, with a stripped-back, beachy vibe.
Location-wise, it's situated right on the banks of a lake and feels secluded and private, with trails to stroll nearby. With a fire pit perfect for s'mores action, it's also a perfect spot to gaze at the stars.
Looking like an actual Midwestern red-barn (built by the owner's grandfather) from the outside, inside, this Indiana Airbnb is all sorts of amazing. There's tons of space in this former barn; it even has a pool table and private bar.
Set on a working farm, the rustic vibes aren't just superficial. The view from the porch looks onto fields, and plenty of farm animals, and guests are also allowed to pick farm vegetables for their own use. It's the perfect escape to take a breather from a busy city life.
DON'T DIE OUT THERE! …Please 🙂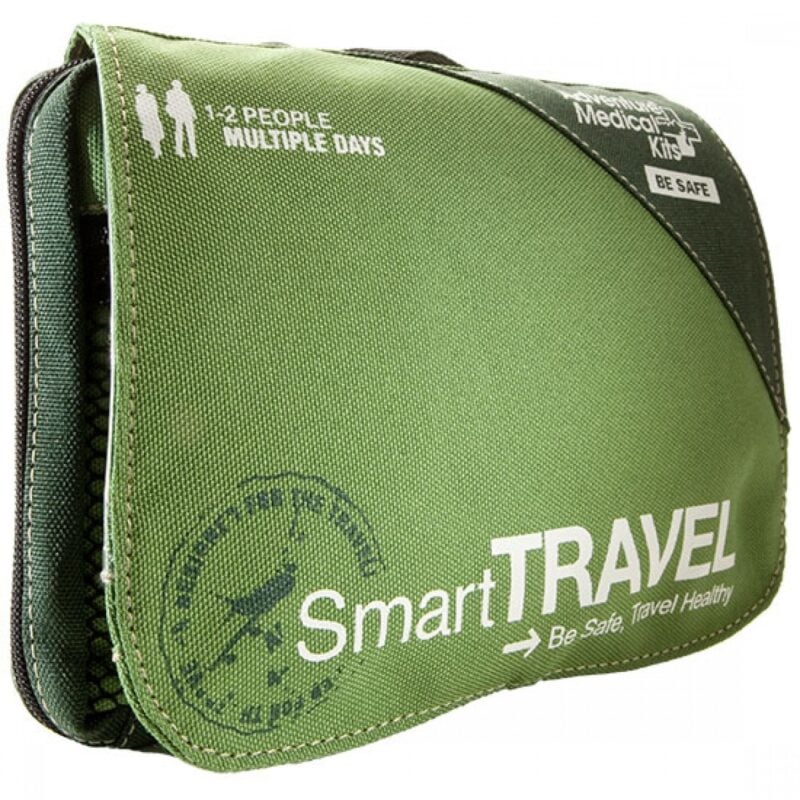 Things go wrong on the road ALL THE TIME. Be prepared for what life throws at you.
Buy an AMK Travel Medical Kit before you head out on your next adventure – don't be daft!
Buy on REI
Camping Packing List for Indiana
A ton of awesome spots to camp in Indiana? Check. Great glamping options? Also check. Now that you've got your rules and regs down, as well as location options, it's time to consider the next step: Packing.
Packing is a joy for some people. For others, it's a nightmare. Us? We're somewhere in between.
But wherever you are on the issue, it definitely pays to know what to pack for wherever you're going. That means tailoring your choices to pack not just the essentials, but some specific gear for your destination, too.
Indiana's top camping spots are located in various landscapes. It's a mixed bag of wetlands, lakesides, dunes and forests, so you'll want to prepare yourself for each. Your packing list will also depend on the season you're traveling in.
Not having the right kit, especially when you're in the middle of nowhere, is not fun at all. So to help you make sure that doesn't happen, we've crafted this packing list for you. It should help make your life much easier…
With all the incredible nature and great campsites available Indiana, you're probably pretty eager to set out on the road. But, before you do, don't forget to pack all of the essential camping kit.
Trust us; you don't want to be stuck out in the wilderness without the right gear. Here's a list to check off before you go, to make sure you don't forget those camping essentials.
Torch – The torch on your smartphone isn't going to do the best job in the woods. Get a head torch so you're not stumbling around in the dark when you need the bathroom in the middle of the night.
Filter water bottle – Bring along a refillable water bottle so that you leave no trace, and have access to delicious filter drinking water wherever you are.
A good tent – Make sure your tent will stand up to the elements and keep you dry and warm.
Microfiber towel – Easy to pack down to a compact size and super quick-drying, you don't have to a have a smelly damp towel hanging around your tent anymore with this camping essential.
Kitchen utensils/plates etc – Remember to pack kitchen utensils and plates so that you can enjoy eating meals off of a plate and drinking coffee out of a cool camping mug.
Trusty hiking shoes – Don't forget to take along a pair of hiking boots or walking trainers so that you can hike without getting sore or wet feet. Sneakers just won't cut it.
It may not be anywhere near the coast, but Indiana does indeed have beaches. In fact, there's a ton of sandy lakeside bays that are prime for sunbathing and swimming.
There's also plenty of opportunities to get out on the waterways in a kayak. Plus, you never know when you're going to stumble upon a natural beach on your travels. Here's your beach packing list so you're always beach-ready.
Swimsuit – It's so easy to forget your swimsuit. But if the sun's out, there's nothing better than cooling off in a lake.
Beach blanket – Keep that pesky sand at bay with a stylish beach blanket, ideally relaxing along the shore with a book or a picnic.
Sandals/flip-flops – Essential footwear for beach days, and also pretty useful for around the campsite when taking trips to the bathroom or taking a shower.
Sunscreen – Don't be a fool: protect yourself from the sun's harmful rays. SPF is needed even on overcast days, so it's totally an essential for a day at the beach.
Beach day pack – Double up your hiking day pack and use it as a beach bag. There should be enough room to fit all the kit for a day at a beach; it also means you can do some hiking when it takes your fancy, too.
Sunglasses – Look cool and protect your eyes from the sun. Simple.
If you go camping in Indiana – or anywhere, really – there is nothing quite like forgetting to pack essential toiletries. We almost don't need to say it, but these things are a must. You can forget it if you think you'll be getting mini shampoos as you do at hotels; when it comes to camping, the responsibility is on you.
So, to jog your memory and make sure these items are always on your list, here are some bare essentials that you should never be without.
Toothbrush and toothpaste – A must. Keeping your teeth and gums healthy is important!
Shampoo – Camping is not an excuse for greasy hair. Take some solid shampoo/conditioner bars with you and stay looking fresh.
Toilet paper – Whether you're hiking, primitive camping, or simply on a campsite, your own personal supply of toilet paper will come in very handy. Trust us.
Sanitary products – Consider taking a menstrual cup; it's a greener alternative to tampons and means you don't have to worry too much when you're out in the wilds of nature.
Toiletry bag – Where better to keep your essential toiletries than in a toiletry bag? The folding ones you can hang up are our favourites.
Camping Tips for Indiana
By now, you're probably pretty clued up about what camping in Indiana is all about. There are still just a few more tips and guidelines that you should keep in mind, however. Here are a few of the rules for camping in Indiana, to help you travel safely:
Make sure you pitch up in the proper place – Camping and campfires are not allowed close to trailheads, trails, or bodies of water.
Call in advance – Before you turn up at the campsite, call the camp office to check on the availability at the site. They'll also be able to let you know anything in terms of weather.
Be a respectful camper – Rules in the campsite are in place so that everyone has a good time; some sites have quiet hours between 10:00 P.M. – 6:00 A.M.
Be careful with campfires – Use fire rings for campfires, use the correct firewood, and make sure the wood fits in the ring.
Use the right firewood – You're not allowed to bring hardwood for firewood unless it has been certified by the USDA. It's easiest just to get some while you're there.
Fees change depending on the season – From mid-April through mid- to late October, camping fees are usually charged depending on the site. Check with the campsite office for more details.
Leave no trace – Take any litter with you and respect the natural environment; otherwise, you're just not cool.
Be safe when swimming – If you want to swim, your best bet is to use designated beaches. It's also not safe to swim near boat ramps.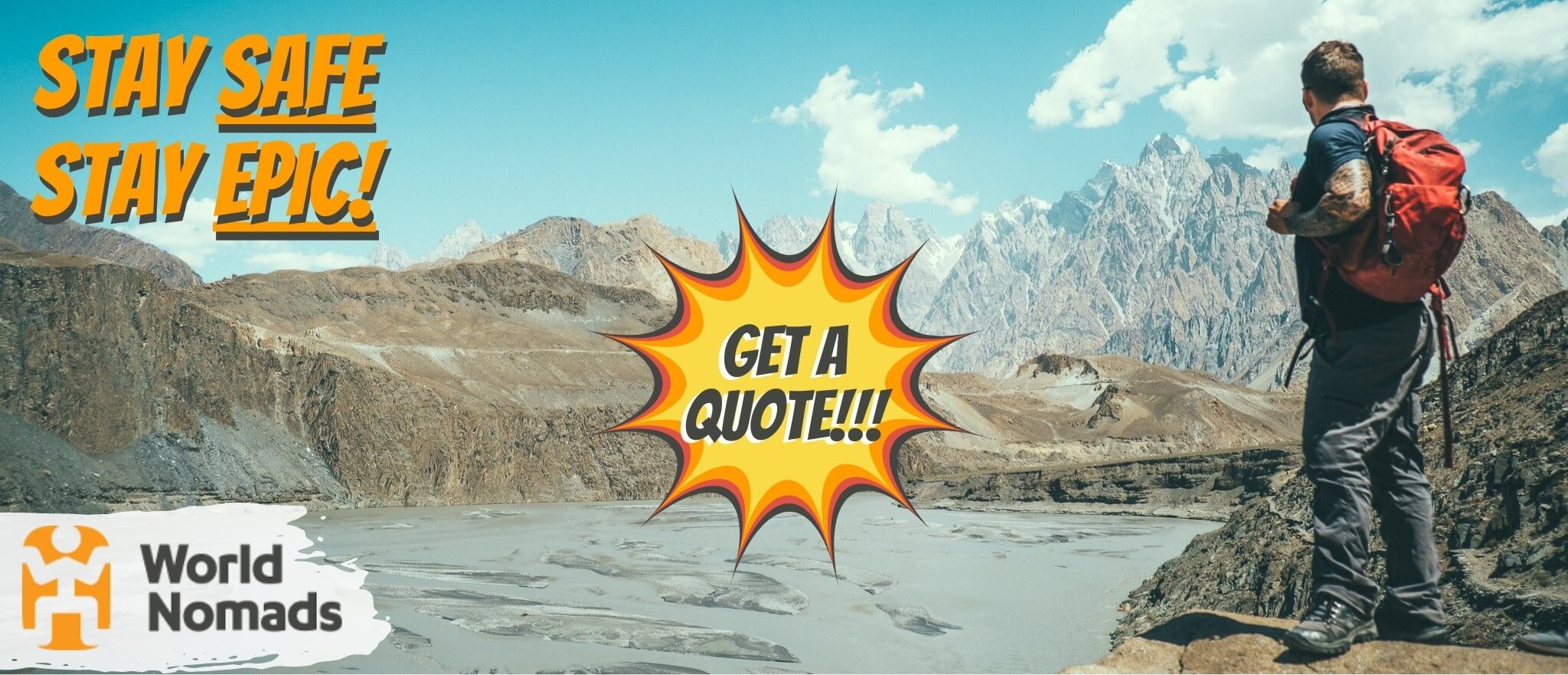 World Nomads' mission is to support and encourage travellers to explore their boundaries. They offer simple & flexible travel insurance, and safety advice to help you travel confidently.
They've been doing it since 2002 – protecting, connecting, and inspiring independent travellers just like you.
Get a quote below or read our in-depth review!
Final Thoughts on Camping in Indiana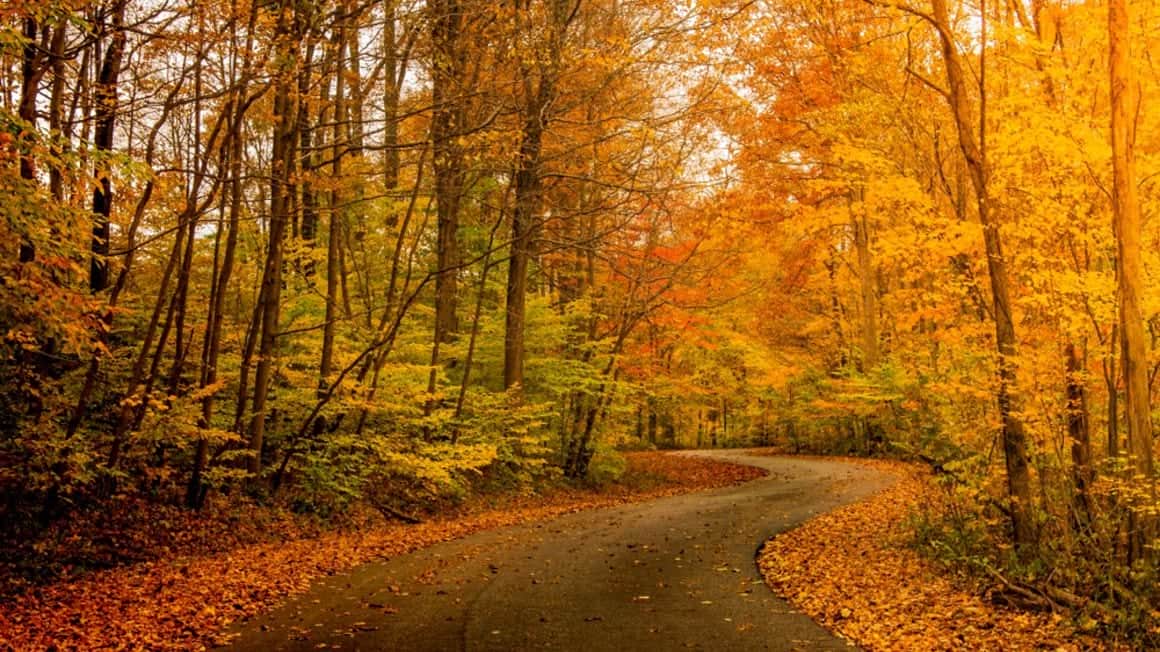 There you have it. By now you should be 100% clued up on not only where to camp in Indiana, but how to do it as well. You're all set!
There's no way you won't have the best time ever. There's so much Midwestern majesty on offer in this state that you'll wonder why you haven't camped here before.
It's a pretty small state, but amuse-see if you're traveling around the USA. It's close enough to small towns, so you get to feel properly in the wilderness while being close to the modern world: win-win.
Make sure you take note of our packing essentials, memorise the rules for camping, and keep our camping tips in mind.
Indiana awaits!
---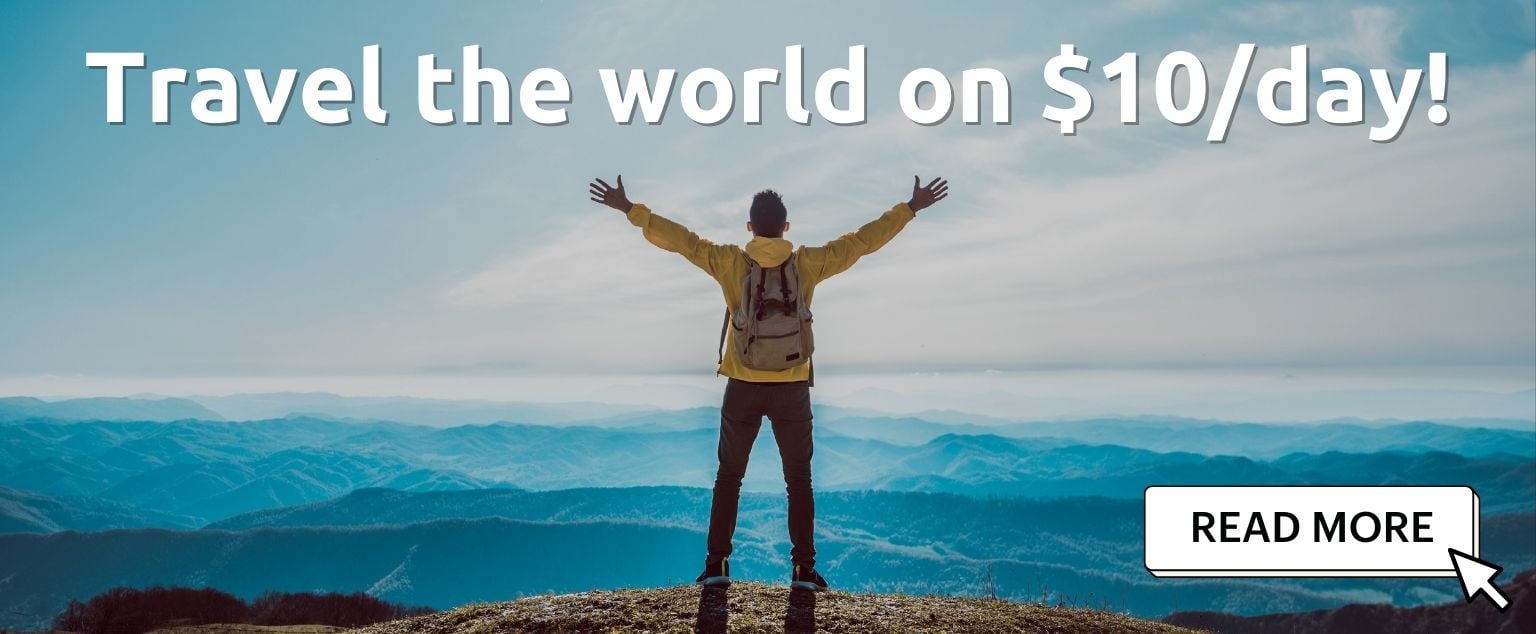 And for transparency's sake, please know that some of the links in our content are affiliate links. That means that if you book your accommodation, buy your gear, or sort your insurance through our link, we earn a small commission (at no extra cost to you). That said, we only link to the gear we trust and never recommend services we don't believe are up to scratch. Again, thank you!