Edinburgh is the historic capital city of Scotland. Complete with a majestic, stone-clad old town and its very own castle, there's a ton of culture to get to grips with here. This includes the must-visit and very fun annual Edinburgh Fringe Festival.
But is Edinburgh cheap? Being the charming, verging on stately city that it is, you may think that staying here on a budget is difficult. If that's you, then you're in the right place.
We've put together this guide to the cheapest hostels in Edinburgh to give you some inspiration when it comes to staying here on a budget. So, let's take a look at some of our favorites!
Edinburgh Backpackers is one well-known backpacking destination, which makes sense considering it was opened way back in 1995. But don't expect anything too fancy – it's a simple kind of no-frills hostel that provides a good night's sleep in clean, simple dorms.
Set in a historic building, this budget hostel in Edinburgh also offers private rooms. These are a little cozier, coming with large double beds and pretty neat period features, including huge windows and high ceilings. In fact, it'll feel a bit like you're in one of Edinburgh's classic B&Bs.
They don't allow stag or hen parties – or children under 12 – so it's pretty much aimed squarely at backpackers. On top of that, the staff are super welcoming and will help you out with your Scotland travel plans.
Where is Edinburgh Backpackers?
We'd say that the central location really sells this place. The hostel sits between Prince Street and the grand Royal Mile, with Edinburgh Castle around a 10-minute walk away. It's also just 200 yards from Waverley railway station, which makes getting out and about a breeze. And for party animals, you'll be pleased to know that all the bars and nightlife spots of Grassmarket are just a five-minute stroll away.
The hostel itself sleeps up to 150 guests across four separate buildings, so the room options vary. Let's take a look at the dorm rooms:
Female dorm
Male dorm
Mixed dorm
In terms of private rooms, you can choose from the following options:
Single room
Twin room
Triple room
Four bed private room
Prices at Edinburgh Backpackers start from $15 USD per night.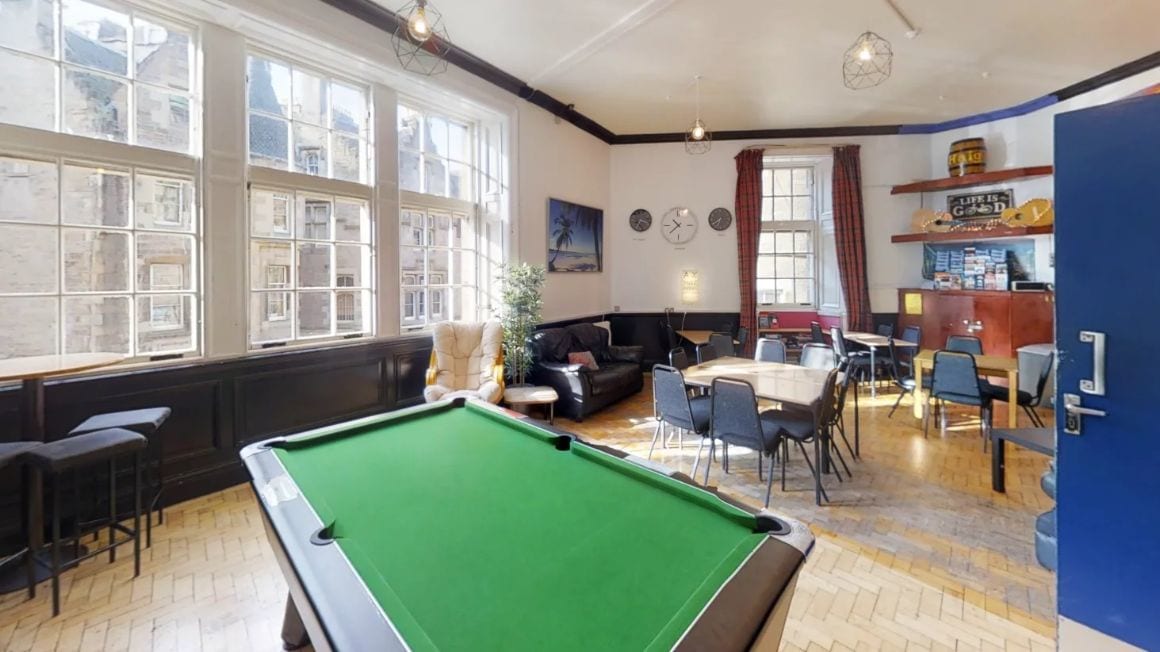 Any extras?
As far as facilities and amenities go at this budget hostel in Edinburgh, there's a fair bit going on here, including:
Key card access
Security lockers
Luggage storage
Free tea and coffee
Communal kitchen
Free Wi-Fi
Cafe
Games room
It's not exactly fancy, but Edinburgh Backpackers does exactly what it says on the tin. If you like value for money and a reliable place to stay, then you can't go wrong with this one.
The BEST Travel Backpack?!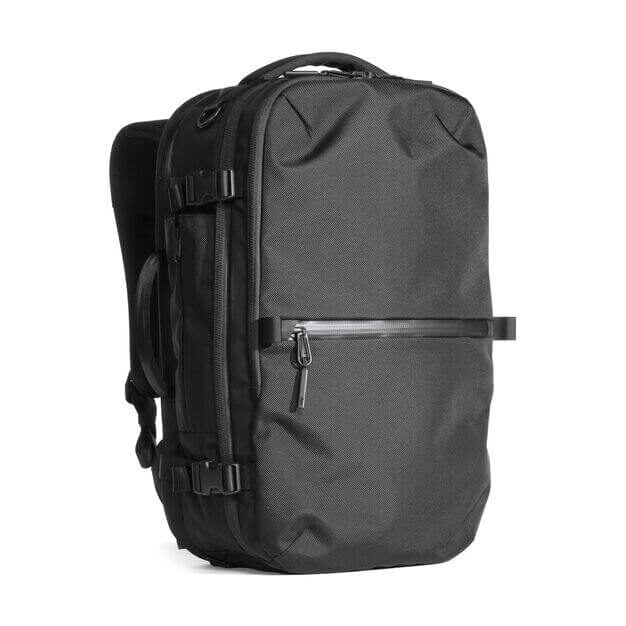 Pssssst! Not picked the perfect travel backpack yet? The Broke Backpacker team has tried out over thirty backpacks this year! Our favourite travel backpack is the Aer Travel Pack 2.
View on AER
The first thing you'll notice about High Street Hostel is the awesome historic building it's situated in. In fact, this place really does have a long history, dating back over 470 years and with links to the royal family. It's definitely a place where you can get to grips with the history of Scotland (and the UK as a whole, really).
Today, it's been updated to house a fun, welcoming hostel. It's very backpacker-oriented inside, with walls covered in colourful artwork, as well as stuff like a pool table and other places to kick back and socialise.
They claim to be one of the cheapest hostels in Edinburgh, and with a spacious fully-equipped kitchen and an affordable buffet breakfast to keep costs low, we'd have to agree. Plus, it's got a chilled atmosphere, helped by the staff who are friendly and will help you plan your Edinburgh itinerary.
Where is High Street Hostel?
The location of this budget-friendly hostel pretty much pays for itself. You'll find it right off the Royal Mile, which means you'll be right in the middle of the city. Edinburgh Castle is less than a 10-minute walk away, and Waverley railway station is even closer. The central location also puts the hostel in easy striking distance of the party-centric Grassmarket area.
As for what sort of rooms they've got on offer, their dorm options include:
There are just a couple of private rooms to choose from if a dorm doesn't take your fancy:
Prices start at $17 per night.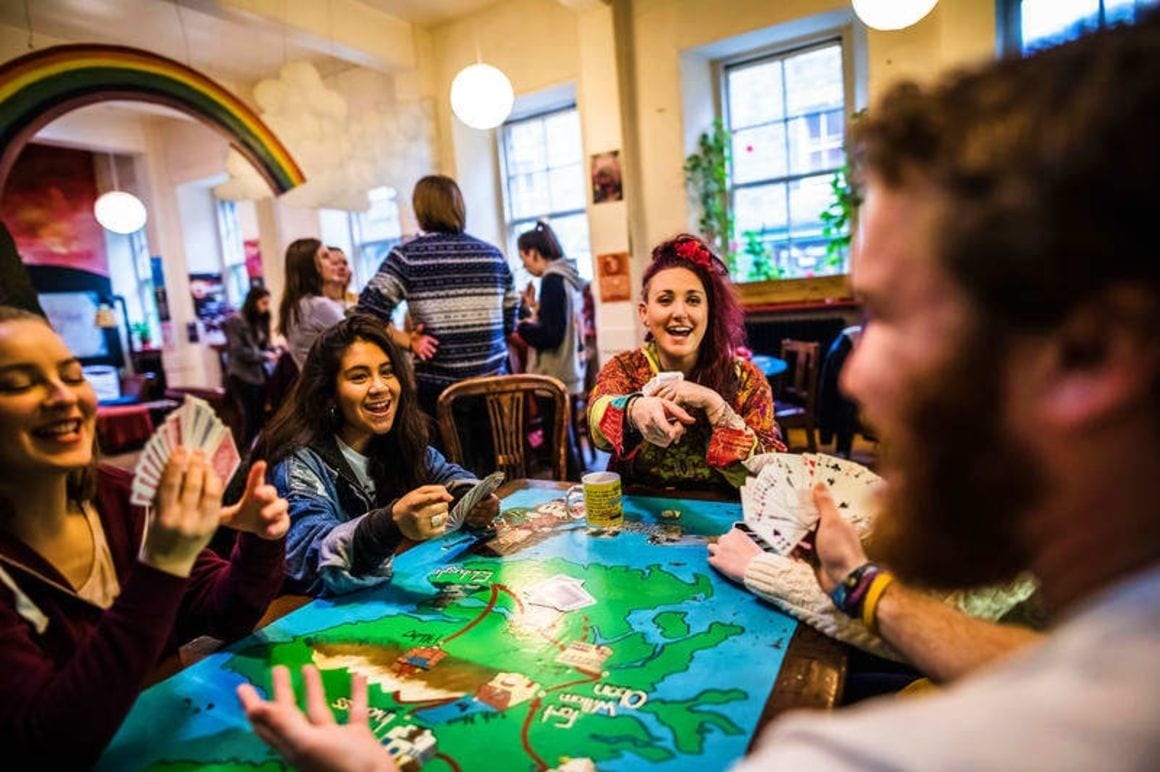 Any extras?
As well as providing a cheap place to stay for the night, High Street Hostel has the following amenities and facilities for you to make use of:
Outdoor terrace
Pool table
Laundry service
Breakfast available (additional fee)
Communal kitchen
Free Wi-Fi
Free tea and coffee
24-hour reception
It might be old and historic, but High Street Hostel is pretty cool. The staff definitely help make this place what it is – a budget hostel in Edinburgh that's welcoming, friendly, and fun.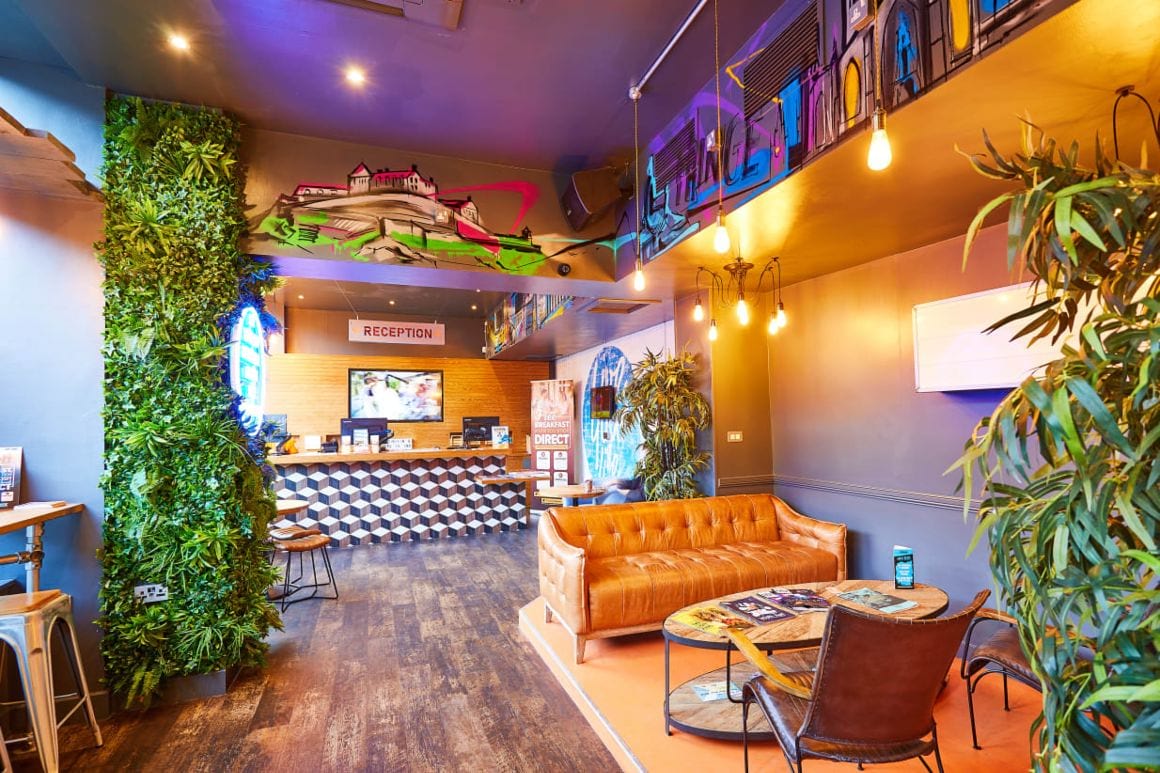 Set in a Victorian townhouse, this is a brand new hostel in Edinburgh complete with high-spec amenities and posh interiors. It's part of the award-winning St Christopher's hostel group, so you know you'll be getting something impressive when you book a bed here.
Accordingly, there's contemporary decor throughout – from the modern dorm rooms to the boutique style private rooms. There's also a vibrant atmosphere, as this place – like all St Christopher's hostels – comes equipped with the famed Belushi's Bar. Drinks ahoy!
Because of that, and its various events, it's a pretty sociable place to be. If aesthetics are important to you, then you'll absolutely love staying at St Christopher's!
Where is St Christopher's Edinburgh Old Town?
You'll find St Christopher's in the Old Town – the best place to stay in Edinburgh if you want to explore the city. You'll have a ton of history and charming streets on the doorstep, and it's opposite Waverly railway station and the Edinburgh Dungeons. A 10-minute walk gets you to Edinburgh Castle, and the Royal Mile is just a short stroll away.
Back at the hostel itself, there are a bunch of different room options going on. Let's start with the dorm choices, which include:
If you'd rather have some privacy (and don't mind paying a bit more), you can choose from the following:
Single room
Twin room
Double room
4+ bed room
Prices start from $33 per night.
Any extras?
Being part of the reliable St Christopher's chain, you can expect a whole lot of different perks going on at this place. These include:
Luggage storage
Free Wi-Fi
Bar and restaurant (Belushi's)
Security lockers 
Key card access
24-hour reception
ATM
Tours/travel desk
There are also some pretty awesome activities and events that really give this place value for money. For example:
25% off food and drink at Belushi's bar
Happy hours
Free walking tours
Pub crawls
DJ nights
Televised sports
We're going to put it out there – St Christopher's Edinburgh Old Town is not the cheapest hostel in Edinburgh. But if you like stylish interiors and feel like the extras could suit you, then you'll love it.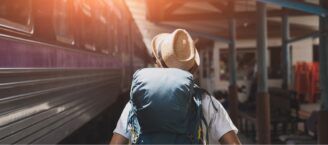 Unlock the The Broke Backpacker's GREATEST Travel Secrets
Sign up for The Broke Backpacker Newsletter to receive weekly tips on how to travel on a budget + a FREE copy of The Backpacker Bible!
Set in a Victorian building complete with its own turreted tower, Kick Ass Greyfriars claims to be "more than just a hostel". For starters, it's pretty funky. The decor throughout is contemporary and eye-catching, with an old VW camper-turned-bar in it. This certainly is the kind of place that's fun to hang out in.
So from the interiors alone, it's fair to say that Kick Ass Greyfriars is far cry from what you'd expect of a budget backpackers hostel in Edinburgh. In fact, they had an update in 2019 – a lick of paint and some new furniture to create the stylish spacious hostel it is today.
But it isn't just about looking cool. It's also about the atmosphere, and this place has it by the bucketful. One place that's particularly happening is its stunning beer garden, which boasts a view of none other than Edinburgh Castle. 
Where is Kick Ass Greyfriars?
Situated in the lively Grassmarket area, staying here means you'll be surrounded by bars and cafes, and within easy strolling distance from most of Edinburgh's top sights. As we mentioned, Kick Ass Greyfriars has a view of Edinburgh Castle, and it's not too far from it either (a five-min walk). It's also a short walk from Princess Street and the famous Arthur's Seat. 
Want to know what the sleeping situation is at this budget Edinburgh hostel? Let's start with the dorms, which include the following options:
There are also private rooms on offer if you're not as comfortable staying in a hostel. Your options in that case include:
Twin room
3+ bed private room
Prices start from $19 USD per night.
Any extras?
There are some good perks to staying at Kick Ass Greyfriars that go way beyond its design and comfy beds. Specifically, you'll have access to the following:
Pool table
Hotel quality mattresses
Key card access
Mini supermarket
Restaurant/bar
Beer garden
Tours/travel desk
Jobs board
Staying Kick Ass Greyfriars also gives you access to the facilities at sister hostel Kick Ass Grassmarket, just a two-min stroll away. But there are also a few activities and events going on here that you might want to stick around: 
Free walking tour
Food and drink discounts
Pub crawl
As well as a top location for nightlife, this cheap Edinburgh hostel boasts some pretty neat interiors. And let's not forget that awesome beer garden, either. Overall, it's an ideal place to base yourself during your travels in Edinburgh.
They may play loose and fast with the caps lock here, but don't let the name put you off. This ultra-modern hostel is actually set in a former courthouse (and jail) dating all the way back to 1693. But inside it's not all bricks and cobwebs – they've taken full inspiration from a "Asian-style pod concept" to deliver an all-out comfy, well-designed place to stay.
It's all about the dorms here, and they're impressive – much more than you'd expect of a cheap hostel in Edinburgh. As the name implies, they've got pods galore. These are spacious, specially designed bunks that come with privacy curtains, USB sockets and your very own light.
Because it's a historic building it can't be changed architecturally, all the jail cells have been transformed into budget rooms for backpackers. Pretty cool, right? Also, the bathrooms in this place are super clean.
Where is CoDE Pod – The CoURT?
Centrally located along the Royal Mile in the heart of Edinburgh Old Town, this hostel is in striking distance of sights including Edinburgh Castle, the Gothic-style St Giles Cathedral and the National Museum of Scotland. There's also a selection of bars and restaurants in the surrounding area, which makes exploring pretty fun. Princess Street and Edinburgh University are both an easy stroll away, too.
With a few private rooms on offer, CoDE Pod – The CoURT has the following simple dorm options available:
And the private room options include:
Prices per night start from $22 USD.
Any extras?
There are some pretty neat amenities, perks, and general things going on at this cheap Edinburgh hostel:
Bar
Cafe/restaurant
Free breakfast
Communal workspace
24-hour reception
Free walking tours
Wheelchair friendly
Secure keypad entry system
Staying in a former jail cell may not be the vibe that everyone is going for, but we'd say this place is pretty cool – especially for digital nomads discovering Edinburgh. Alongside the price, its unique aesthetic and good workspaces make it basically an all-round awesome place to stay.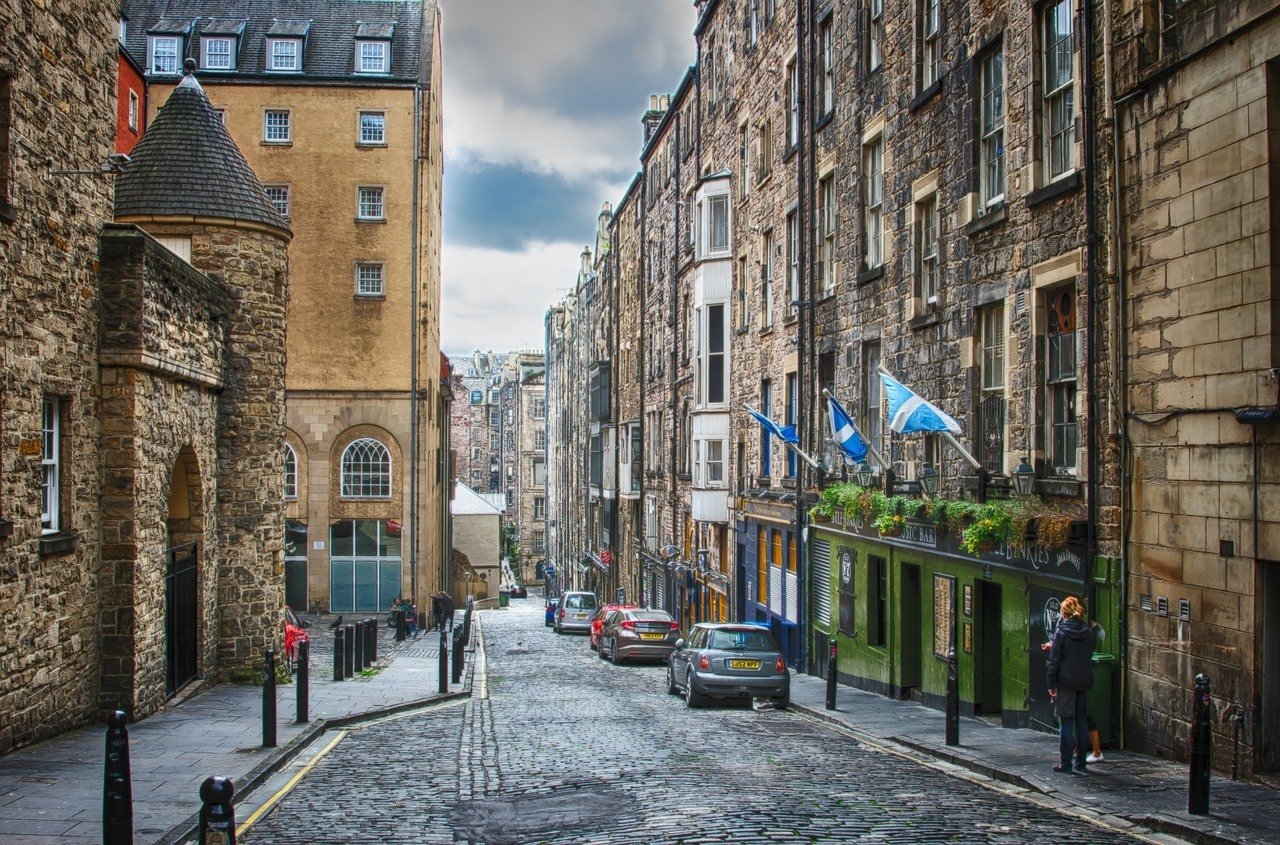 Cheap Hostels in Edinburgh FAQ
How cheap are hostels in Edinburgh?
Well, it's a mixed bag really. The cheapest hostels in Edinburgh go for around $15 USD per night, but we'd say the average is closer to $20. Expect to pay upwards of $30 for some, however, especially if you want to stay in smaller dorms. Private rooms in Edinburgh hostels will cost at least $80 a night.

Since Edinburgh is fairly compact, the area where you stay doesn't particularly affect the price. It's more about the dorm size, if we're honest – the larger the dorm, the cheaper the price. Privacy comes at a cost, clearly!
Are hostels in Edinburgh safe?
A lot of the hostels we've included on this list include security measures such as CCTV, 24-hour security, security lockers, and key card access. Staff are usually on-hand around the clock, just in case.

Edinburgh generally is pretty safe. In fact, it's one of the safest cities in the UK. It's a friendly sort of place where you shouldn't have to worry too much about your personal safety. Still, though, we'd say travel on the side of caution and keep your belongings close to you. At night, make sure you can get back to your hostel safely after you've had a few drinks.
Are there any more cheap hostels in Edinburgh?
There are quite few more budget hostels in Edinburgh to take a look at. One is
Castle Rock Hostel
(from $18 per night). Right next to Edinburgh Castle itself, it's a well-loved, award-winning hostel that has been voted "Best Hostel in Scotland".
Then there's
Safestay Edinburgh
(from $28 per night). It's just off the Royal Mile and has a ton of other sights on the doorstep. The hostel also has a popular bar, that gets busy with guests and locals alike.
Kick Ass Grassmarket
(from $21 per night) is the sister hostel to Kick Ass Greyfriars. It's set in a historic building, and boasts contemporary interiors.
Final Thoughts on Cheap Hostels in Edinburgh
Staying in a hostel in Edinburgh is a fantastic way to see the city. You'll not only get to sleep for cheap in the city center, but you'll also get the chance to meet other travellers and join in events, too. 
Many of the hostels in Edinburgh are housed in historic buildings that have been lovingly updated with modern facilities. Offering up the perfect balance of good times, affordable prices, and top amenities, you'll get so much more than just a bed for the night.