If you're interested in history, sweeping natural landscapes and friendly, welcoming people, then Edinburgh is a good choice for your next trip. This city has been made famous in film and TV shows and offers charming and historic landmarks wherever you turn. It's also famous for its art scene and is often called one of the most beautiful cities in Europe.
The only real problem when you travel to Edinburgh is deciding where to go! There are a lot of amazing places to visit in Edinburgh, but you'll need a little help finding them all. If you're determined not to miss out on anything during your trip, take our ultimate guide along with you. With our help, you're bound to see everything you've ever dreamed of seeing and a few things you've probably never heard of as well.
There is no doubt: Edinburgh is one of the best cities to visit in the UK. Though don't say that to someone from Glasgow.
If you're looking for the local experience, if you're on a budget, or if you're just ready to experience the magical cobbled streets, Edinburgh is going to welcome you. There's something special about this place. You just don't forget a trip to Edinburgh in a hurry.
#1 – The Royal Mile
Why it's so awesome: When you stroll along this street, you'll be taken aback at the number of beautiful, historic, and interesting buildings, shops, churches and historical landmarks it contains. This is the most popular part to explore in Edinburgh for tourists and for locals who are looking for a fun night out or a delicious meal. So, you'll probably spend more time than you expected exploring the main street and the narrow alleys that run off it.
What to do there: Take your camera with you and be prepared to stop every few steps to take pictures or to duck into stores, museums, or cafes. Also, explore the narrow alleyways that wind their way around the buildings in this area, as you just might find a hidden gem. Many of the most popular landmarks in Edinburgh are close to this street including the Castle, Palace, Writer's Museum and Gladstone's Land. So, put aside lots of time to explore and let your interests lead you!
Insider Tip: The Royal Mile is the starting point of many hop-on-hop-off buses. If you're under time pressure, this can be a great way to see as many Edinburgh attractions as possible!
#2 – Arthur's Seat – A beautiful and scenic place to check out in Edinburgh
Why it's so awesome: When you travel to Edinburgh, the first thing you'll notice is the amazing scenery, and the best way to see these sites is from high up. Arthur's Seat is an extinct volcano that's visible from the city centre. At the highest point, you'll get unmatched views of the whole of the city skyline, it's a great free place to explore if you're backpacking Scotland.
What to do there: Strap on your hiking boots and get going. Go early in the morning or in the evening to see the city skyline in the best light. If you're there during May, don't miss the May Day festival, an interesting festival in Scotland, when young women wash their faces with the hill's morning dew. It's supposed to make them look young and beautiful, so give it a try yourself!
#3 – The National Museum of Scotland – A great place to visit in Edinburgh if you are alone/traveling solo
Why it's so awesome: This museum contains some of the most amazing curiosities from Scotland and from around the world, which is why it's an Edinburgh must-see. The display includes things like the cloned Dolly the Sheep, the Schmidt Telescope, and one of the biggest collections of mammals you'll ever see.
What to do there: This is one of the most fascinating displays of history you'll ever see! So, make sure you check out at least a few of the 50,000 specimens of mammals and the Fashion and Style Gallery. Both of these are simply awe-inspiring. If you have enough time after that, check out the World Cultures display for even more surprises and interesting education.
#4 – Edinburgh Castle – One of Edinburgh's coolest historical sites!
Why it's so awesome: Edinburgh castle is absolutely iconic. Looming over the city's second extinct volcano, it's a constant and imposing reminder of the history behind the city. The castle itself is just what you would expect an ancient fortress to look like, all dark forbidding stone and walls meant to keep out all but the bold and resourceful.
What to do there: You can visit the castle at any time, but it's even better if you go during one of its many historical events. During these events, actors dressed as historical figures will guide you around the castle and give you an insider's view of what you're seeing. And afterwards, make sure you stop at the traditional tearoom for some homemade scones with jam and cream.
#5 – St. Giles Cathedral
Why it's so awesome: Edinburgh is a busy modern city, but when you step into this cathedral you could be forgiven for forgetting that there's a world outside at all. This is an oasis of calm and serenity all wrapped in stunning architecture, stained glass windows, and intricate carpentry that both draws the eye and highlights the importance of this landmark building.
What to do there: If you enjoy architecture or art then this is one of the best places to visit in Edinburgh and you'll love exploring this cathedral. Make sure you pay attention to the stained-glass windows and vast ceilings that convey an impression of endless space. And take the time to soak in the serene atmosphere before you head back out into the busy Royal Mile.
#6 – The Palace of Holyroodhouse – A great place to see in Edinburgh if you love architecture
Why it's so awesome: When you visit Scotland, you want to see castles. Stories about the kings and queens of old of this country are ubiquitous in almost every culture and they're a big part of why people travel to Scotland. This palace is one of the most stunning in the country, and you can even have a look at the inside as well!
What to do there: This palace is well worth seeing. Make sure you check out the opening times so that you have the chance to explore the parts of the palace that are open to the public. If possible, grab your tickets online so you don't have to wait in line. And when you're done, stop by the gift shop for a souvenir of your brush with royalty.
#7 – The Scott Monument
Why it's so awesome: It isn't every day that a writer gets an enormous monument to their talent, and yet that's exactly why this building should be on your Edinburgh itinerary. It's basically an enormous tower dedicated to the talent and legacy of the city's favourite son. And it also offers some of the best views of the skyline you'll see.
What to do there: You can climb to the top of this tower and check out the view if you have a strong stomach and a strong pair of legs. The tower is 61.11 meters tall and has 287 steps. There's no elevator, and the twisting staircase is fitting to the Victorian Gothic architecture of the building, so be prepared for a hike.
#8 – Victoria Street – A great place in Edinburgh if you love to shop!
Why it's so awesome: Victoria Street is one of the most famous landmarks in Edinburgh for shopping and spending money, so make sure you take your wallet along with you when you visit. This street contains the city's best independent boutiques, so you'll be able to find everything from contemporary fashion to designer homewares and vintage books.
What to do there: Put aside a morning and a whole day to explore this street. Make sure you check out the vintage books at the Old Town Bookshop and the Aha Ha Ha joke shop for a laugh. There are also a lot of amazing food options in this area including designer cheeses at IJ Mellis and popular whiskey brands at The Whiskey Shop.
#9 – Camera Obscura – Awesome place to visit in Edinburgh with kids!
Why it's so awesome: This shop is a strange addition to Edinburgh's Old Town, but it's a great place to spend a couple of hours. It's a museum of optical illusions where you can not only explore displays that will remind you of fairground mirror mazes, but you can also see the entire city projected onto a table.
What to do there: This is a great place to take the kids or a group of like-minded friends so that you can explore. Make sure you check out the camera obscura itself, which is a Victorian domes structure. Inside it, you will see the cityscape projected onto a table in a neat and very effective way to explore Edinburgh in small scale.
#10 – The Writer's Museum – A perfect place to visit in Edinburgh if you are on a budget!
Why it's so awesome: Scotland has given rise to some of the best writers and the most amazing literary works in history, which is why you can't miss out on this Edinburgh must-see. If you remember reading or hearing about Robert Louis Stevenson, Sir Walter Scott, or Robert Burns while you were at school, this is your chance to learn a little more about them.
What to do there: This museum is inside of the Lady Stair's House, just off the Royal Mile, so it can be a little difficult to find. But the hunt is worth it, as you'll be able to examine the remainders of some of Scotland's most popular and enduring literary heroes in a way that few people ever manage.
Sidenote: If budget travel is your thing, check out some of Edinburgh's best cheap hostels too!
#11 – Scottish National Gallery – One of the most incredible free places to go to in Edinburgh
Why it's so awesome: If you're looking to fill an afternoon for free, then this museum is the perfect place to do it. You probably don't think of Edinburgh as a hotspot for art, and yet at this museum, you'll enjoy works by some of the greatest masters in history including Monet, Degas, and Rembrandt.
What to do there: You'll need a couple of hours to explore this site as it's a treasure chest that contains the best parts of Scotland's fine art collection. And don't forget to take some pictures of the building as well, which is a neo-classical gem that's a match for the artwork within.
#12 – The Scottish Storytelling Centre – A great place to visit In Edinburgh at night
Why it's so awesome: There is a wide variety of festivals in Edinburgh throughout the year. When you attend a show, a story, or any of the live events at this venue, they're literally an immersive experience for the ears, eyes, soul and imagination. This centre is dedicated to exploring and bringing back the magic of storytelling and is home to the Scottish International Storytelling Festival.
What to do there: While you're in Edinburgh, make sure that you see what's on at this centre while you're in the city and get your tickets early. The shows are quite popular, so make sure that you don't miss out. A whole range of shows are held at this centre, including tours, music, theatre, and live events. So, no matter what type of show you like to see, this venue will probably have something on that you'll enjoy. Book early if you're headed to Edinburgh for the weekend.
#13 – Dynamic Earth
Why it's so awesome: This science centre explores everything about the world including the Big Bang, plate tectonics and abiogenesis. There are countless exhibits and displays, most of them interactive so they'll fascinate even the smallest members of your family. So, why not explore the world while you're visiting Edinburgh and see what new interests you could stir up!
What to do there: This centre is always changing, adapting and growing. So, put aside a couple of hours to explore, and don't be surprised if you stay there longer than you expected! Also, take some pictures of the building as well, because it's a cool, steel structure that looks like it was put down by an alien vessel!
#14 – The Royal Botanic Gardens – A nice quiet place to see in Edinburgh
Why it's so awesome: This garden covers 70 acres and includes a herbarium and Britain's biggest palm house. You might think that the plants in this garden would be reluctant to grow. After all, Scotland is pretty cold for certain plants. But because of the hothouses and sheltered exhibits, the garden actually includes a surprising variety of plants from across the world.
What to do there: There's a lot to see in this garden, but don't rush. This is the kind of place where you need to relax and go with the flow, so let your instincts and your interests guide you. Some of the highlights in this garden include the tropical house filled with orchids, the alpine house, the arboretum filled with giant trees from around the world, the woodland garden, and the terraced moorland garden.
#15 – Princes Street – Easily one of the most fun places to check out in Edinburgh
Why it's so awesome: If you want to spend some time exploring shops and ducking into cafes and restaurants when you travel to Edinburgh, then this is a great place to do it. This area contains a huge variety of big shops as well as smaller shops set beside fountains, cafes and restaurants, enough to keep you busy for a long time.
What to do there: Make sure you have a look at Jenners of Edinburgh, the world's oldest independent department store as well as the grand House of Frasers. Princes Mall is also a popular place to shop, eat, and drink coffee. When you're done spending money, head up to the Princes Street Gardens, where you can see the world's oldest floral clock in all its glory.
#16 – Calton Hill – A beautiful outdoor place to visit in Edinburgh
Why it's so awesome: The view from Calton Hill is simply spectacular, so make sure you have your camera with you when you visit this area. You'll be able to see all the way from Princes Street to the Castle, Old Town and the docks at Leith. There are also some amazing monuments in this area, including the National Monument which commemorates the dead from the Napoleonic Wars. The memorial was modelled after the Parthenon in Athens and is a stunning reminder of the influences that shaped the Edinburgh of today.
What to do there: Go up to Calton Hill at sunrise or sunset for the best views and the best pictures you'll take while in the city. Afterwards, head down to see the National Monument as well as Nelson's Monument, built to remember Horatio Nelson's victory at the Battle of Trafalgar.
#17 – The Witches' Well
Why it's so awesome: Most tourists to Edinburgh walk around the Witches Well without even knowing it's there. It commemorates the more than 4000 'witches' who were tortured and put to death without trial or any real cause over a period of hundreds of years. In fact, Scotland was Europe's biggest persecutor of witches, and the plaque commemorates the loss and the tragedy of these events.
What to do there: This plaque is a reminder of the importance of knowledge, open-mindedness, and acceptance of differences, and it's something that everyone should see. Unfortunately, it's fairly easy to miss. Head up to the Tartan Weaving Mill and look to your right. The Witches' Well is on the South-Eastern Wall where the Royal Mile meets the Castle Esplanade.
#18 – Greyfriars Church
Why it's so awesome: If you're interested in the past, then this is one of the best places to spend some time. The church is located at the end of Candlemakers Row and is the final resting place of famous Scots like Allan Ramsay, James Hutton, and Greyfriars Bobby, the little dog who gave new meaning to the word loyalty.
What to do there: The whole street leading up to this church is picturesque and is like walking back in time, which is part of what makes this one of the most popular landmarks in Edinburgh. So, spend some time checking out the stately church and its rows of graves, particularly the landmark outside of the church which was erected in honour of his love and loyalty.
#19 – The Museum of Childhood – A fascinating educational place to visit in Edinburgh
Why it's so awesome: This museum contains toys, games, dolls, and railroads from around the world and from different periods in history. It also explores other parts of growing up, such as trends and fashions from different periods, and is an unusual way to learn about a facet of the past that you've probably never thought about studying before.
What to do there: When you spend some time at this museum, make sure that you check out the toys and other displays. But also let yourself become a part of the fun. The Museum of Childhood gives you the opportunity to dress up in period clothes and play games from the past, so don't miss out on this unique chance to have some fun!
#20 – Summer Hall – Great place to visit in Edinburgh for couples!
Why it's so awesome: Summer Hall is a former veterinary school that's been turned into a venue for the arts. There are a whole range of different types of performances held at this site including theatre, gigs, films, talks, and workshops. There's also an attached microbrewery that makes a tasty and refreshing beer so you can sit in the bar at the back and enjoy!
What to do there: Before you arrive in Edinburgh, find out what's on during your stay and make a night of it. Watch a show, music performance or film, and then head out back with a beer and enjoy the wood-panelled bar.
#21 – Cameo
Why it's so awesome: This cinema has been in the same space for more than a hundred years, which is why it's one of the most popular landmarks in Edinburgh. It has been updated over the years though to include incredibly comfortable chairs and a bar where you can sit and geek out over movies.
What to do there: This is the perfect place to visit in Edinburgh if you're looking for a quiet night out with your partner. See the latest release or take part in the cinema events held at this location such as the All-Night Horror Madness sessions. And if you're not a big fan of movies, there's a nice bar on site where you can hang out, relax, and listen to all the cinema talk.
#22 – Mary King's Close – One of the more unique places to visit in Edinburgh!
Why it's so awesome: The Edinburgh you see today is vastly different to how it looked back in the 17th century. Then, Mary King's Close was a collection of narrow streets packed with homes and tenements that were ripe for the arrival of the black death. Scotland lost more than a quarter of its population to the disease, and a high number of them were in this area of the city. In fact, there's a legend going around that the Edinburgh city officials sealed off Mary King's Close in 1644 with everyone left inside to die in an attempt to stop the spread of the disease. This story isn't true, and in fact, the victims were well cared for, but the legends persist.
What to do there: People lived in Mary King's Close up until the 19th century when it was sealed up and forgotten. It was actually uncovered by accident when workmen dug down and accidentally uncovered the ruins. Today, this is a popular tourist site, so take a tour with historical reenactors to get the full story, and the ghost stories, that surround this site. The tours are held seven days a week every day except Christmas Day. They also hold special events at this site, so find out what's on while you're visiting Edinburgh.
#23 – Surgeon's Hall Museum – Quite the quirky place in Edinburgh!
Why it's so awesome: Attached to the Royal College of Surgeons of Edinburgh is the Surgeons' Hall Museum, both of which are housed in a beautiful 19th-century building. The collection at the museum is acknowledged as one of the finest historic pathology collections in the UK, which is what makes this museum an Edinburgh must do!
What to do there: There's a lot to see at this museum and not all of it is pleasant. Check out the display on Edinburgh's famous criminal duo Burke and Hare, who killed people to supply the Surgeons' College with cadavers to work on. Hare was eventually released, but Burke was hung, and a book was bound from his skin. The book and his death mask are still on display in this museum.
#24 – David Hume's Statue
Why it's so awesome: David Hume was a Scottish Enlightenment thinker and one of the most influential men in Scottish history. His philosophical teachings are still explored in universities all over the world and today his statue has become a draw for tourists who are looking for the luck that touching his toe conveys. It was constructed by artist Alexander Stoddart and stands in front of the High Court Building.
What to do there: This site gets incredibly crowded, so show up early if you want the chance to touch his toe and test the legends. Apparently, it causes good luck to anyone who touches it, which is why one toe is now shiny and golden from all the contact.
#25 – The Scotch Whisky Experience – Cool place to see in Edinburgh with friends!
Why it's so awesome: Scotland is famous for its whisky, so you can't visit the city without trying what's on offer. And this is one of the best venues in the country to both try whisky and learn more about it.
What to do there: They have a range of tours at this restaurant to suit all budgets and all whisky tastes. If you really enjoy whiskey and want to learn more, you can also try the masterclasses, training sessions or join a walking tour. And if you're only interested in drinking it, then grab a table at the restaurant and order a drink with your meal.
Get insured for your trip to Edinburgh!
Hey look, I know paying for insurance doesn't sound fun. But believe me, if things go wrong (and they do sometimes go wrong) you'll thank your lucky stars that you were prepared.
ALWAYS sort out your backpacker insurance before your trip. There's plenty to choose from in that department, but a good place to start is Safety Wing.
They offer month-to-month payments, no lock-in contracts, and require absolutely no itineraries: that's the exact kind of insurance long-term travellers and digital nomads need.
SafetyWing is cheap, easy, and admin-free: just sign up lickety-split so you can get back to it!
Click the button below to learn more about SafetyWing's setup or read our insider review for the full tasty scoop.
Find out what people want to know about the best places to visit in Edinburgh
Edinburgh is an exciting, vibrant city that has a lot to offer travellers. Like with some cities, there are some trouble spots that you should avoid. But as long as you're careful and aware, you should have an amazing trip to this city, one that's full of amazing sites and memories!
Now you have this guide to the best places to visit in Edinburgh. So you'll be able to avoid any problems and have a problem-free holiday in one of the most amazing and scenic cities in Europe!
Once you've explored all this incredible city has to offer, why not check out some of the amazing day trips from Edinburgh for a change of scenery. From the highlands to Glasgow and even a few beaches there is a lot more to see close by.
---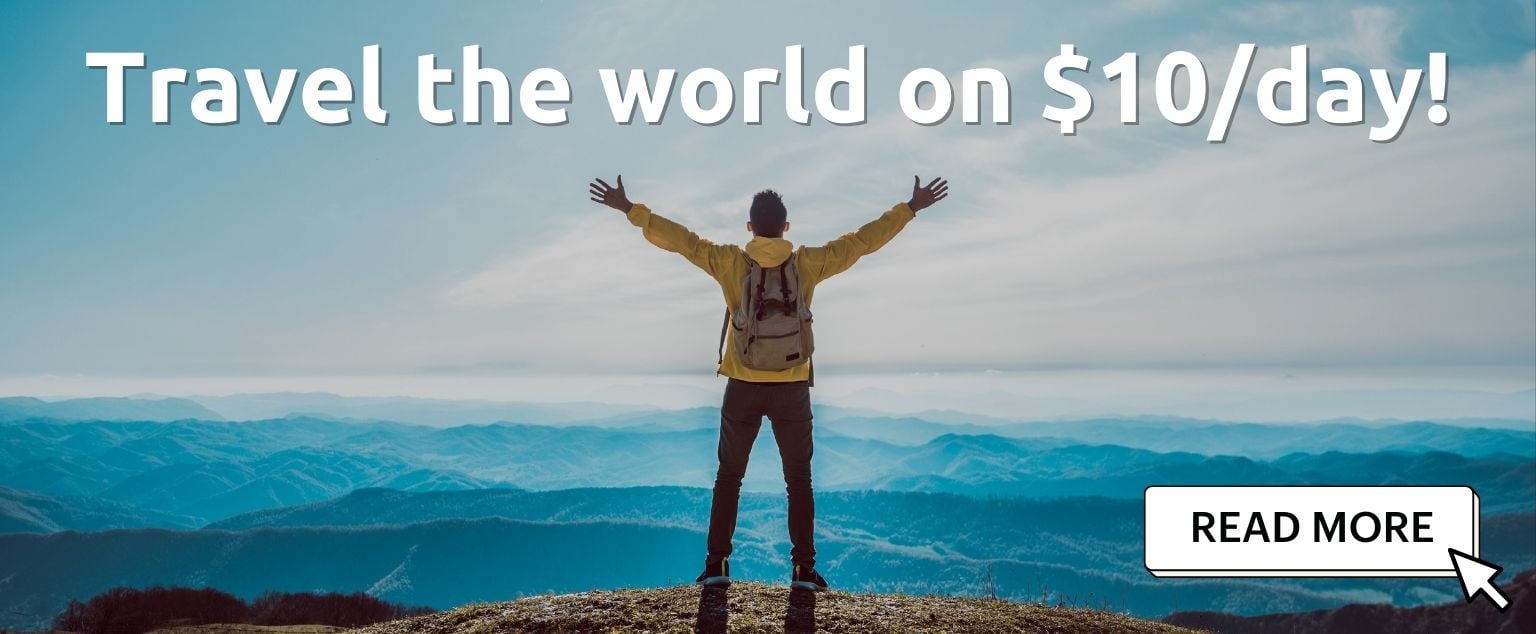 And for transparency's sake, please know that some of the links in our content are affiliate links. That means that if you book your accommodation, buy your gear, or sort your insurance through our link, we earn a small commission (at no extra cost to you). That said, we only link to the gear we trust and never recommend services we don't believe are up to scratch. Again, thank you!