Scotland's capital is the kind of place you could spend weeks in! With so much culture, history, and varied activities, Edinburgh will keep any visitor enthralled by its charms. However, a weekend can be the perfect amount of time to get a solid experience and understanding of this beautiful old city and take in the highlights.
Not many places allow you to climb a volcano in the morning, wander around a castle in the afternoon, and finish your evening off with some world-class cuisine! There is a good reason for Edinburgh being the second most popular tourist city in the UK.
Edinburgh combines age-old tradition and architecture with modern sophistication… as well as a few pints here and there! Two days here will give you enough time to fit all of the must-see destinations into your itinerary. You can absorb the unique local culture, witness interesting historical sites, taste amazing food, and dance the night away all in this vibrant city!

Unlock Our GREATEST Travel Secrets!
Sign up for our newsletter and get the best travel tips delivered right to your inbox.
Insider Tips for an AMAZING Weekend in Edinburgh
In order to make the most out of your weekend in Edinburgh, it is important to stay in central Edinburgh. This city is pretty easy to get around, and many of the best attractions are within close distance of one another. If you choose your accommodation wisely, then your trip really will become so much more enjoyable.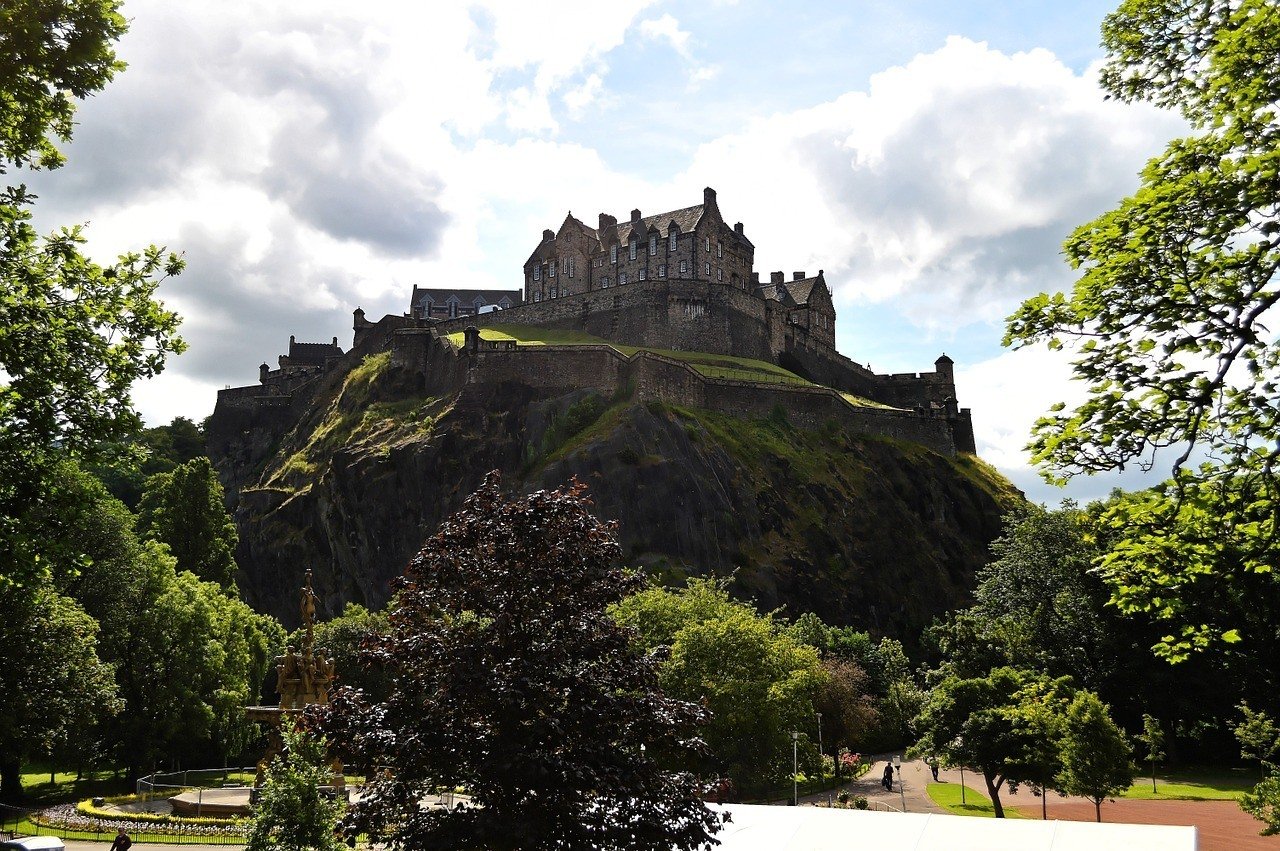 Know Where to Stay in Edinburgh
The best area to stay in Edinburgh is probably in the Old Town near the Royal Mile. If you're based here, sightseeing and getting around is easy! You'll also be close to some of the best pubs, restaurants, and things to do in the city.
Take your pick from the many different accommodation options available to make your stay more enjoyable.
There are also some excellent Airbnbs in Edinburgh spread across the city.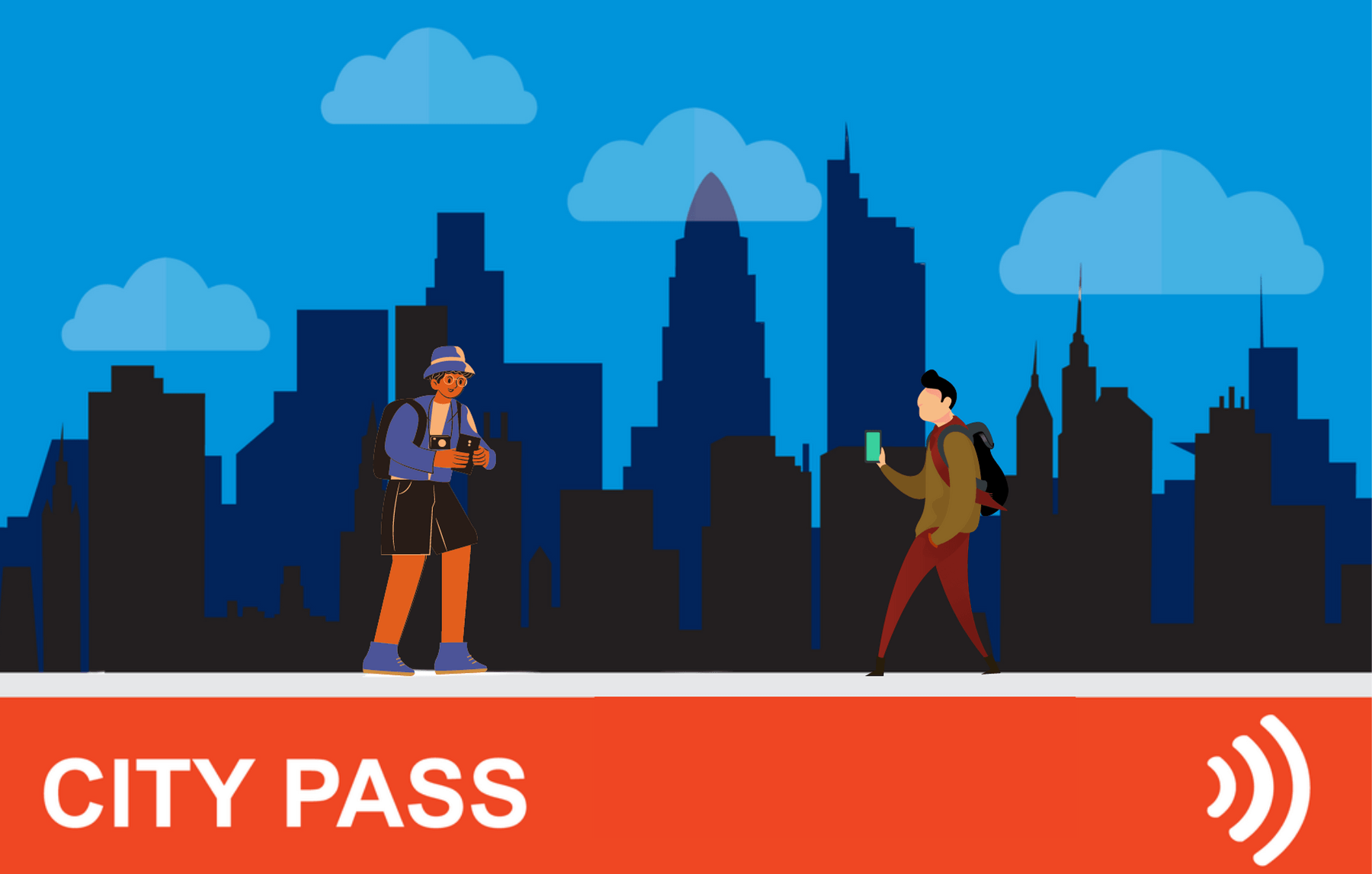 Travelling to Edinburgh? Then plan yo' trip the smart way!
With a Edinburgh City Pass, you can experience the best of Edinburgh at the CHEAPEST prices. Discounts, attractions, tickets, and even public transport are all standards in any good city pass – be sure invest now and save them $$$ when you arrive!
Buy Your Pass NOW!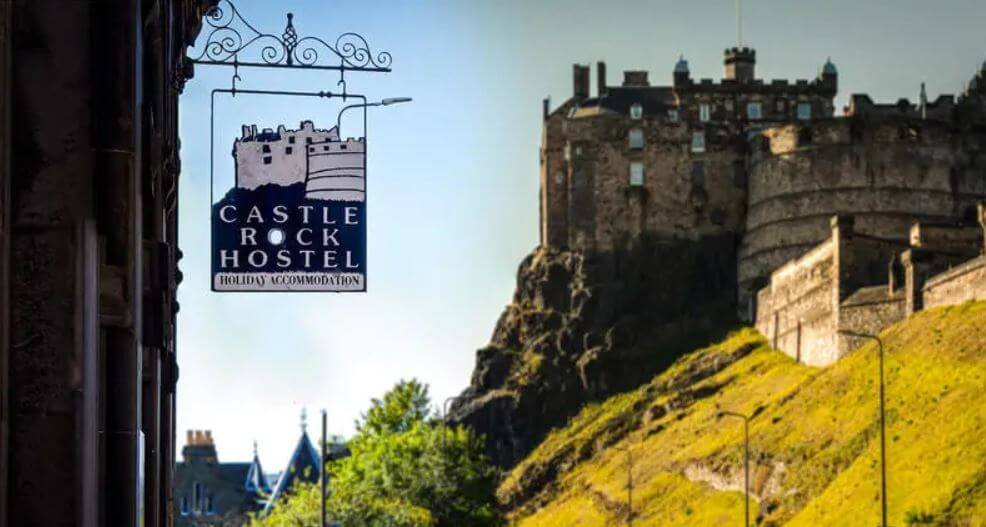 Large kitchen, multiple lounges, and comfortable rooms
A carbon-neutral hostel
Great value for money
This hostel is in the absolute perfect location for an unforgettable two days in Edinburgh. You get magnificent views of Edinburgh Castle from the hostel, a super fun vibe, and friendly staff!
The pub crawls and walking tours that happen from this location come highly recommended. Attentive staff, quality accommodation and an unbeatable location – this is the perfect home base for your weekend in Scotland's capital!
This stunning one-bedroom apartment is located in the heart of Edinburgh's Old Town. Housed in an 18th-century tower, this modern flat is just steps from the Castle, Grassmarket and many of the city's main attractions.
Enjoy spacious rooms, comfortable beds and unbeatable views at this fantastic Airbnb. With a queen bed and a pull-out sofa, this is the best place to stay in Edinburgh for couples or small families.
A clean, modern and boutique style hotel
Central to all you need to get the full experience of Edinburgh in a weekend
Comfortable en-suite rooms equipped with flat-screen TVs and Bluetooth music systems
As the name suggests, this budget-friendly hotel is in an ideal central location! It is an easy walking distance to the Royal Mile and many important city attractions. The hotel is modern and well decorated, with a fun atmosphere. There are some great pubs around the accommodation, with The Three Sisters being in the same building!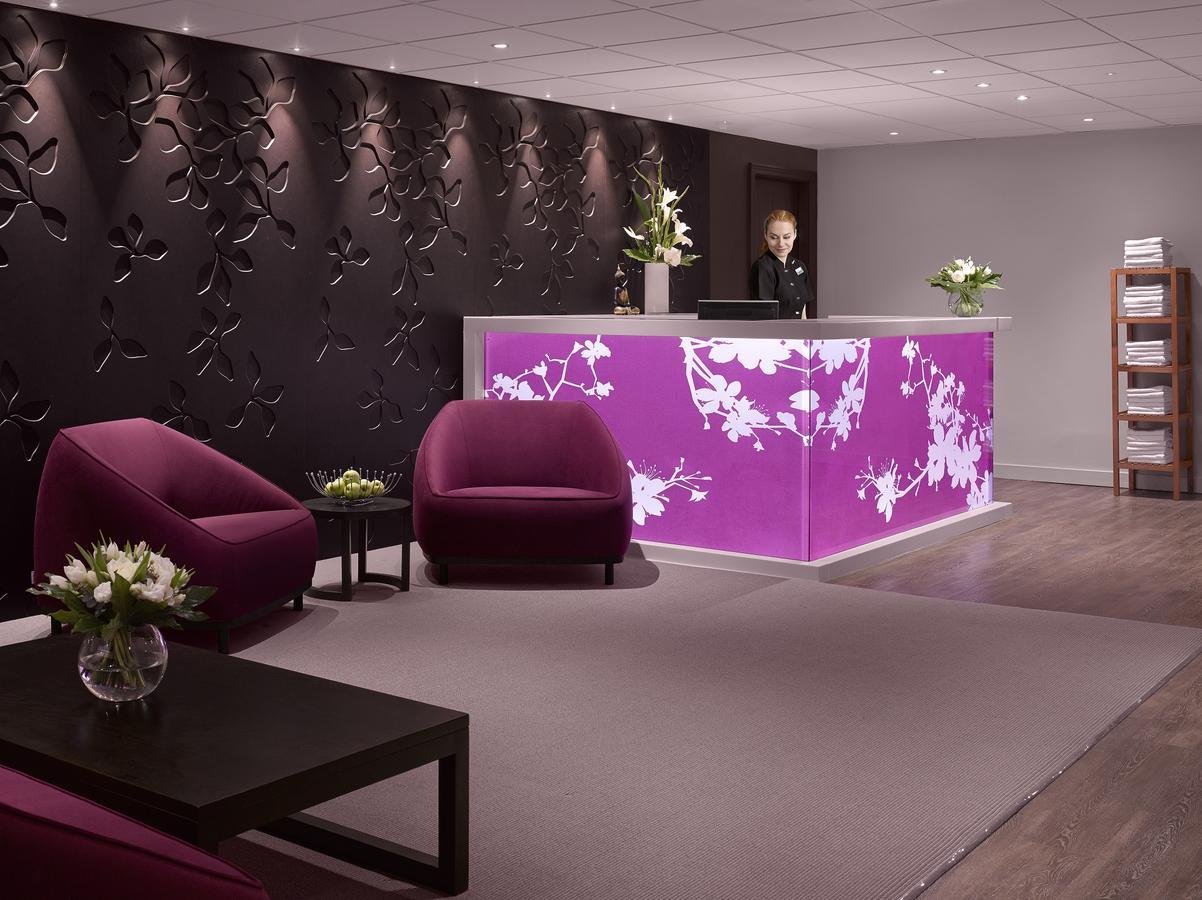 Located on the historic Royal Mile
Features a spa, fitness centre, a stylish bar, and luxury bedrooms
Superb breakfast options available
If you want to enjoy your weekend in Edinburgh with true style, then definitely check into this hotel! The Radisson Blu has got to be one of the best-located accommodation options in the city. With all of the amenities and comforts that one could ask for, you will be in absolute bliss staying here. The hotel is modern and the bar is a stylish add-on for you to take pleasure in after a long day of exploring!
Know How to Get Around in Edinburgh
Since Edinburgh is such a tourist-friendly city, finding your way around here is easy and convenient! Even though the city is one of the largest in Scotland, it's still a pretty compact place. All of the attractions on your Edinburgh itinerary should be within an easy to reach distance.
Edinburgh has a top-notch bus service that runs throughout the day and night. This is the most affordable and common mode of transport around the city. There's even a regular 24-hour bus service to Edinburgh Airport.
The city also offers a handy 14km tram service if the bus doesn't tickle your fancy. These run between York Palace in the city centre, to Edinburgh Airport. The trams are an easy way to get around, and are wifi friendly!
For convenience, the city has a pretty extensive taxi network. These are made up of both black cabs which can be hailed from the street, or privately owned taxis. Taxis may be an easy mode of transport here, but they are a little bit pricier than the busses.
If you're centrally located, then walking around is a fantastic option! Many attractions can be found within walking distance of each other, and the famous Royal Mile is best enjoyed through a slow stroll.
Also, note that Glasgow can be reached within 30 minutes by train so you can combine your weekend in Edinburgh with a weekend trip to Glasgow!
Edinburgh may have an old-world charm, but that doesn't mean there isn't plenty to do at night! Most of Edinburgh's nightlife happens in the city centre, with everything within walking distance. However, there are all kinds of late-night attractions throughout the city.
Whether it's a good pub, a bohemian bar, or a busy club – Edinburgh has it all! Here are some top nightlife options in this city to liven up your stay.
City Centre
This is where most of the nightlife takes place
A wide selection of bars and clubs, mostly within walking distance of each other
No matter what night of the week it is, the city centre always comes alive
If you are looking for a night out in Edinburgh, then the City Centre (Old Town/Cowgate/Grassmarket) is where it all happens! The Hive is a popular club with multiple dance floors. You can find cheap drinks and loads of young people here.
If you are looking for live music in the Old Town, then head to Whistle Binkies – a large bar that really gets busy late at night. There are also some great pub crawls that happen around the City Centre area.
Leith
Lots of trendy bars and pubs
This area is on the coast, offering a different feel to the central Old Town
A fun combination between traditional Scottish pubs and hipster hangouts
Leith has a brilliant bar scene, with lots of options for any kind of person! Boda Bar, for example, is a small pub with a totally unique personality. Nights here are lively and refreshing, with an always friendly crowd.
If you're looking for more of a traditional pub, then try the Nauticus. This place pays respect to the coastal heritage of the area with retro maritime fittings. There are also lots of great little eateries around Leith!
Stockbridge
A popular local hangout
Less crowded, with a more casual atmosphere
Offers some very good traditional pubs and eateries
Stockbridge has a quieter, less intense nightlife scene. However, there are still some top-notch bars and pubs around here! Try Rowlands Calumet Brewing Co. to sample some local craft beers which are constantly changing. Schumacher's Shanty is a favourite spot for delicious pizzas and cold beer – a good place to start off your night.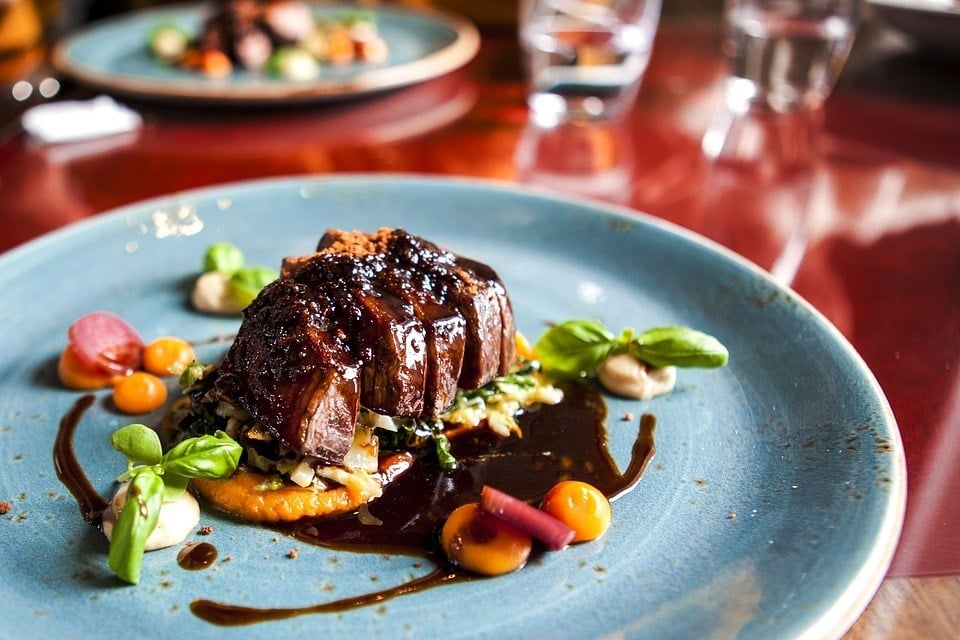 With its amazingly fresh seafood, haggis, whisky, and ale, the Edinburgh culinary scene has a lot going on! This city has become very trendy and bohemian, and the food scene has maintained a high standard. Scottish cuisine focuses on the quality, fresh ingredients from the area, in order to produce truly unique food! Here are some top places to eat in the city.
Greater Grassmarket
A weekly market in a historic area
A great place to sample local produce and flavors
There are plenty of gift and souvenir options on sale here
This market runs every Saturday from 10 am – 5 pm in one of Edinburgh's most vibrant areas. If you are looking for delicious local produce, freshly baked bread, sweet treats and loads more, then this is the place to go! The market is also surrounded by amazing architecture and landmarks, such as Greyfriars Bobby, which is well worth the visit.
The Dogs Gastropub
A good selection of local ales and wines
Scottish comfort food at its finest
Centrally located in the Old Town
The Dogs is the perfect place to grab a tasty lunch or dinner. This quirky gastropub is unpretentious, but it offers some of the best local food around! The place is cosy and welcoming, while the menu shows off the quality local fare. This is one of our favourite pubs to enjoy a meal while exploring Edinburgh Old Town.
Arcade Bar
A traditional haggis and whisky house
One of the best places to try Edinburgh's local food
Also offers vegetarian and vegan options
A backpacking trip to Edinburgh would not be complete without haggis and whisky! Arcade bar is one of the best places to sample these things, in a classic pub setting. This bar is open for breakfast, lunch, and dinner, offering you a real taste of Scotland with each meal. Located in the heart of the Old Town, Arcade Bar is easy to find.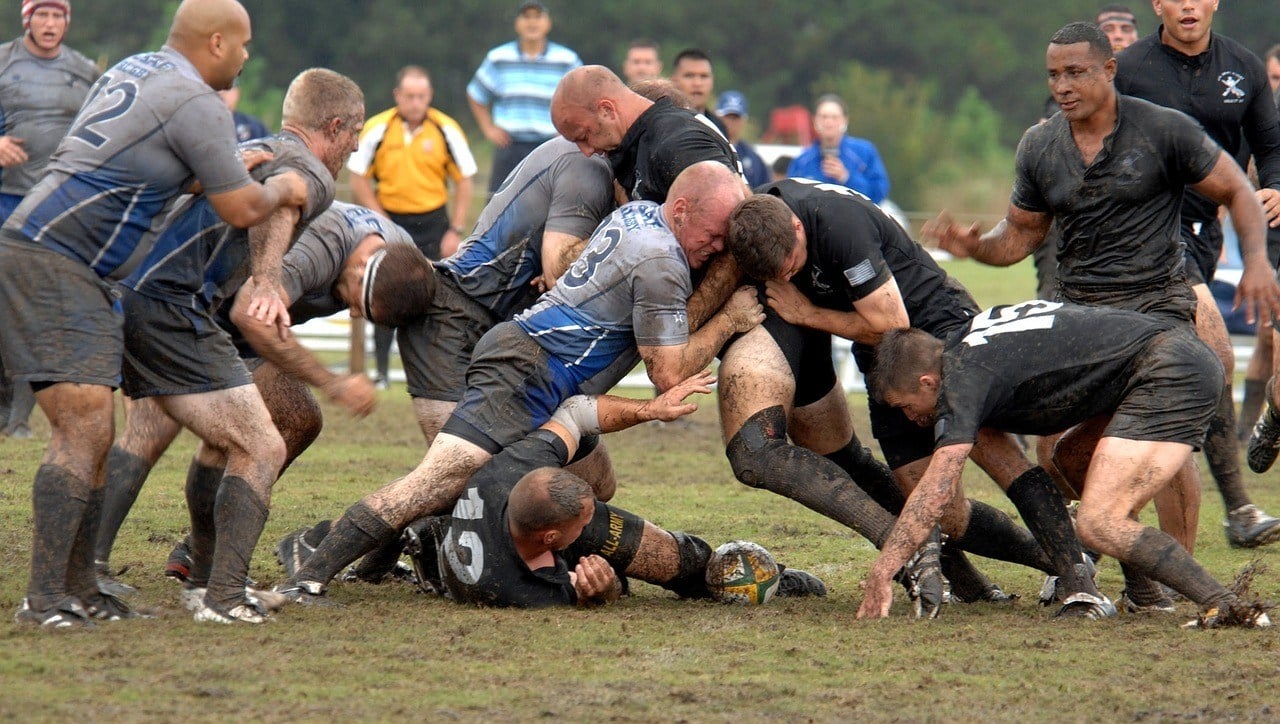 Scots love their sport – something which can really be felt in Edinburgh. Whether it is golf, rugby, football, hiking, or any other activity, this country likes to stay busy! Here are some top things to do for sports fans in Edinburgh.
Bruntsfield Links Golf Course
Experience Scotland's proudest sport at a world class course
Conveniently located near the city
An experience you just can't get anywhere else
Golf is an important part of Scottish heritage, and playing around in Edinburgh is a total bucket list experience for any sports lover! Bruntsfield Links is a prestigious and beautiful golf course in Edinburgh. The clubhouse welcomes guests and visitors warmly. The grounds here are stunning, offering an unforgettable golfing experience!
Edinburgh Community Yoga
Offers a wide variety of inclusive public yoga classes across the city
A not-for-profit social enterprise
A great way to fit some exercise into your visit
Edinburgh Community Yoga runs a social enterprise to uplift the world with its outreach programs. Offering all various yoga classes around the city, this is a great way to add some stretching into your Edinburgh itinerary! Classes are inclusive of all levels and ages, and they operate for a good cause.
Attend a Football Match at Tynecastle Park
A centrally located football stadium in Edinburgh
Home of the Heart of Midlothian Football Club
Watch a match and feel the energy of Scottish football fans
Tynecastle Park is a 20,000 seater stadium in Edinburgh. If you are lucky, you could watch an exciting game here with the local teams. Football is one of the most popular sports in Scotland, with some seriously passionate fans! This is a fantastic experience for any sports lover.
Small Pack Problems? 😉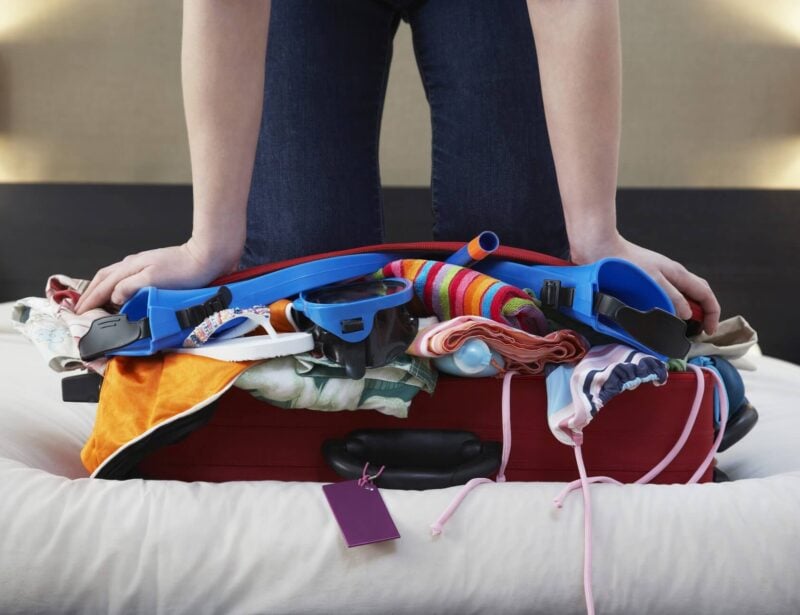 My missus travels with all her clothes in ziplock bags: don't be like my missus. UP YOUR PACKING GAME!
Packing cubes for the globetrotters and compression sacks for the real adventurers – these babies are a traveller's best kept secret. They organise yo' packing and minimise its volume too so you can pack MORE.
Or, y'know… you can stick to ziplock bags.
View Our Fave Cubes
Or Check Out the Sacks!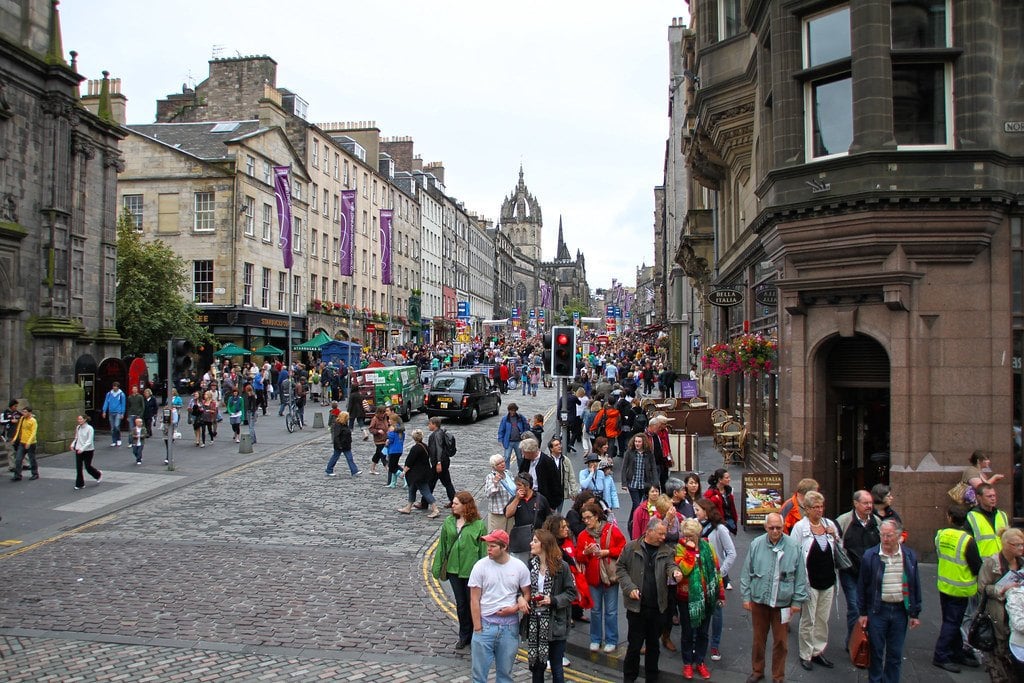 Between its world-class festivals and nightly pub gigs, this is one cultured city! If you love music and entertainment, then Edinburgh will keep you happy. Here are some of the best options for this in the city.
The Edinburgh Festival Fringe
The world's largest arts festival
The festival features more than 55,000 performances
Features performances of all kinds
If you are in Edinburgh at the right time, you could get the chance to witness the famous Festival Fringe. This is the world's largest arts festival, and it will have any arts and culture lover in their element.
From live music to street performances, theatre, dance, drama, opera and so much more, this festival is a total cultural hub! The festival takes place all around the city, and an Edinburgh attractions map will show you exactly where to go.
Bannerman's Bar
Hosts live music six nights a week
Centrally located in the Old Town
A great bar with loads of atmosphere
Bannerman's Bar is a legendary hangout for watching live music! This place has a band or performer on stage six nights a week, and it is always a ton of fun. If you love live music and are looking for a good bar to enjoy it, then Bannerman's is the place to go!
Edinburgh Playhouse
A former cinema which now hosts musicals and concerts
The UK's largest non-sporting theatre
A variety of performances on offer in a legendary theatre
The massive Edinburgh Playhouse is an amazing place to watch a concert! Performances here vary from live music to musical theatre, and more. The productions are always on a big scale, and any show here is a unique and thrilling experience!
Travel with peace of mind. Travel WITH a security belt.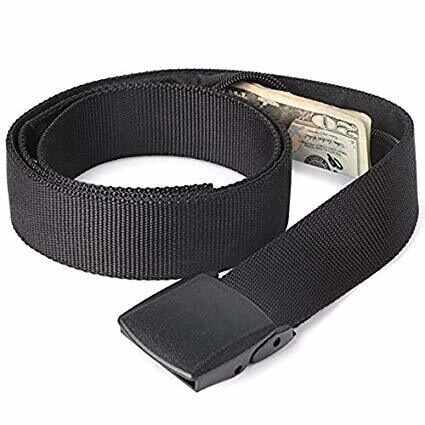 Get your cash stashed with this awesome Pacsafe money belt. It will keep your valuables safe no matter where you go.
It looks exactly like a normal belt except for a SECRET interior pocket perfectly designed to hide a wad of cash or a passport copy. Never get caught with your pants down again! (Unless you want to.)
Hide Yo' Money!
10 Other Awesome Things to do in Edinburgh This Weekend
From beautiful walks in nature to ancient castles and lively whisky tours, Edinburgh is a city with a lot to offer! Here are ten fantastic attractions to add to your weekend in Edinburgh itinerary. All of these are pretty close to each other, so fitting them into a weekend is a definite possibility.
#1 – Experience the Edinburgh Castle
Edinburgh Castle sits above the city, dominating the skyline from all angles. Your two days in Edinburgh would not be complete without a visit to this historic fortress!
The ancient building lies on Castle Rock, where archaeologists have established human occupation since the Iron Age, at least. This is a truly historic site with a great deal of Scottish cultural significance.
Take a tour of this castle to learn all about its importance in history, and the role it has played in Edinburgh. If history isn't your thing, the views and magnificence of the castle are reason enough to make a visit!
#2 – Visit the Palace of Holyrood House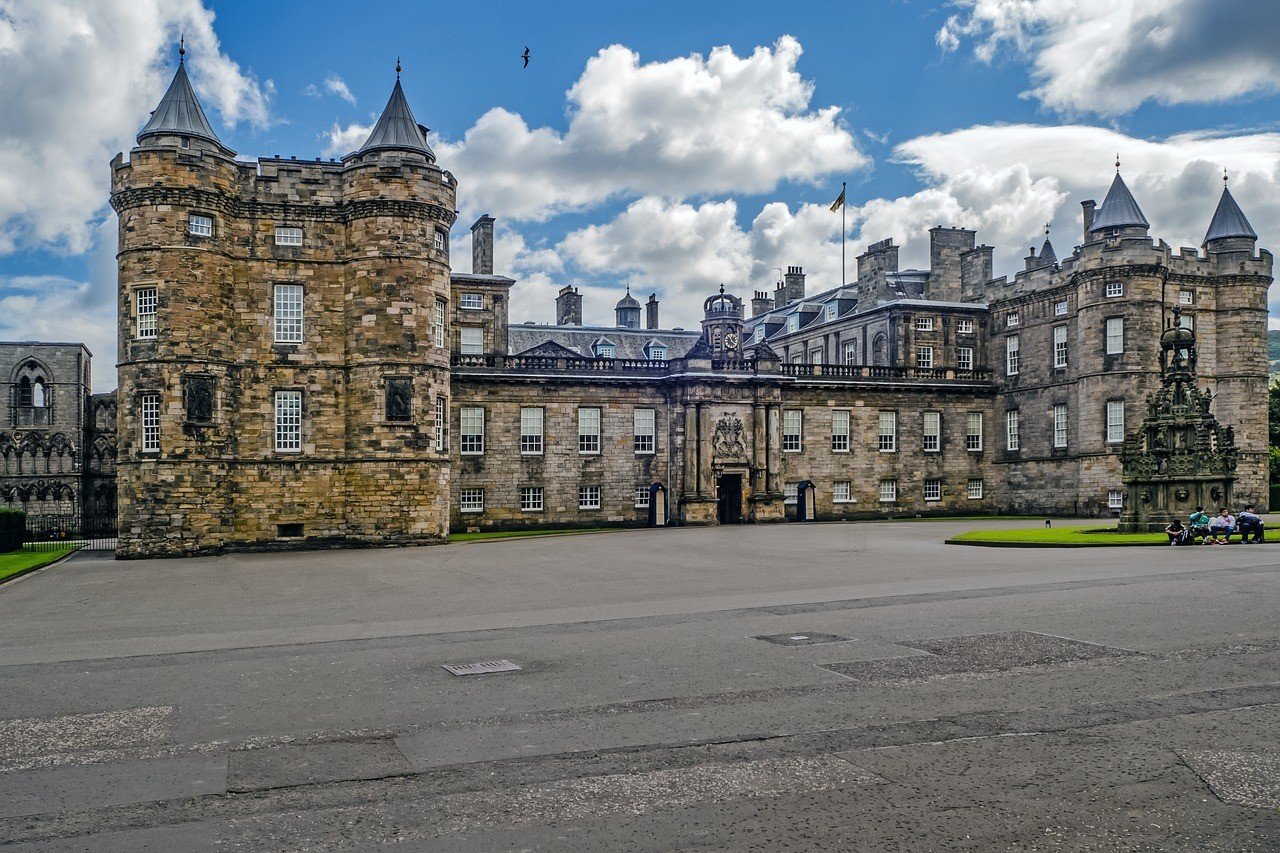 The Palace of Holyrood House is the Queen's official residence in Scotland. This palace is absolutely stunning, and its architecture is well worth ogling over!
You can visit this palace throughout the year. Your visit will teach you all about Scottish royal history, and you will get to experience all sorts of highlights in the palace. These will include visits to the great gallery, the palace gardens, the Holyrood Abbey, and seeing the royal treasures in the palace.
#3 – Walk Down The Royal Mile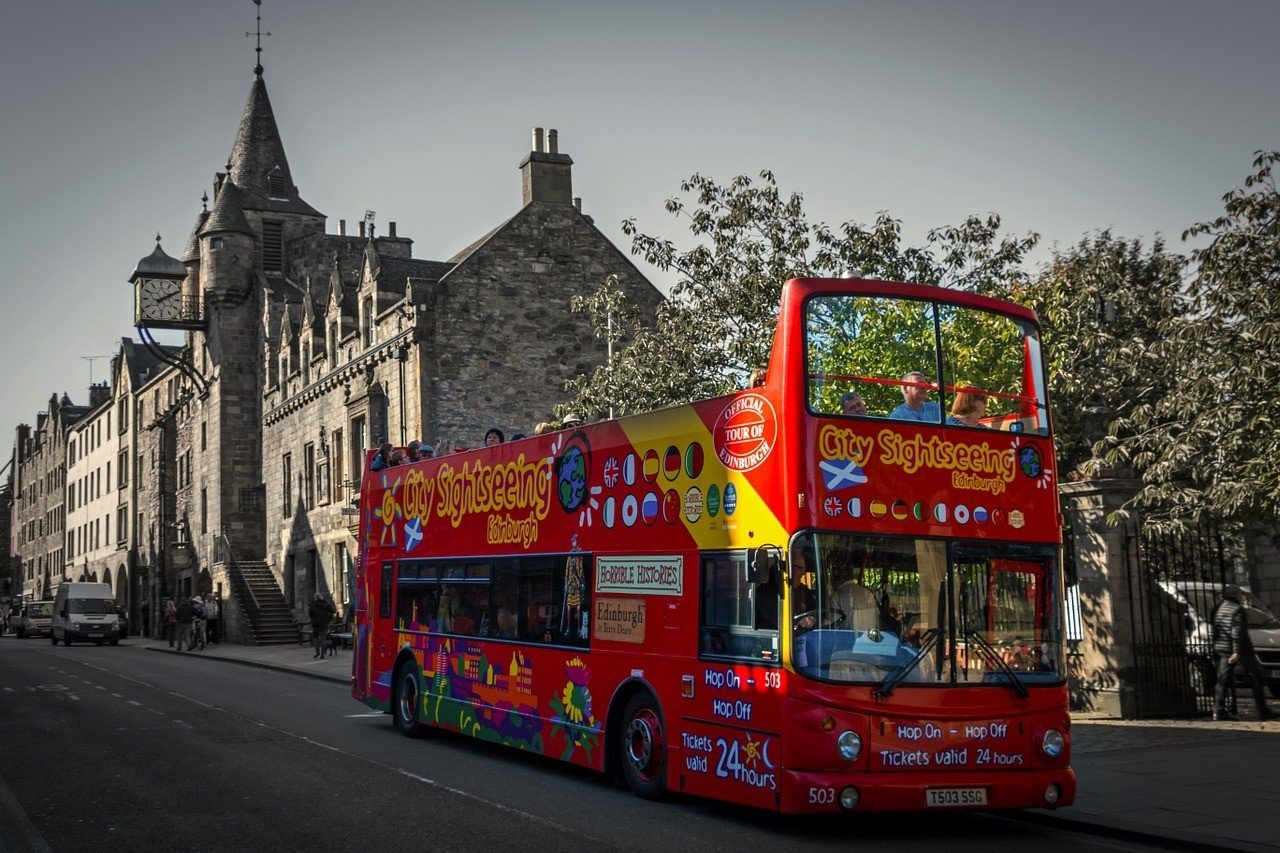 The Royal Mile is a set of streets in the Old Town that run between Edinburgh Castle and the Palace of Holyrood House. This is truly the heart of old Edinburgh, and a walk down here is an experience you won't forget!
The Royal Mile passes along many of the city's top sights and attractions. There are many significant historical buildings and important architectural designs along this mile. There are also amazing pubs, shops and places of interest. A walk down the Royal Mile is the best way to experience the beauty, history and overall feel of Old Town Edinburgh!
#4 – Camera Obscura and World of Illusions
This major tourist attraction in the Old Town was started by the entrepreneur Maria Short in 1835. Here she invented a special kind of telescope that projects an image of the surrounding streets in real-time. No modern cameras or technology is used with this contraption, and it is this that makes it a fascinating scientific discovery that predates the digital age!
The World of Illusion is a fun museum in this building that offers guests a load of interesting optical illusions. A visit here is enjoyable for the whole family, and is the perfect way to spend a morning in Edinburgh!
IN A RUSH? THIS IS OUR FAVORITE HOSTEL IN EDINBURGH!
#5 – Climb Arthur's Seat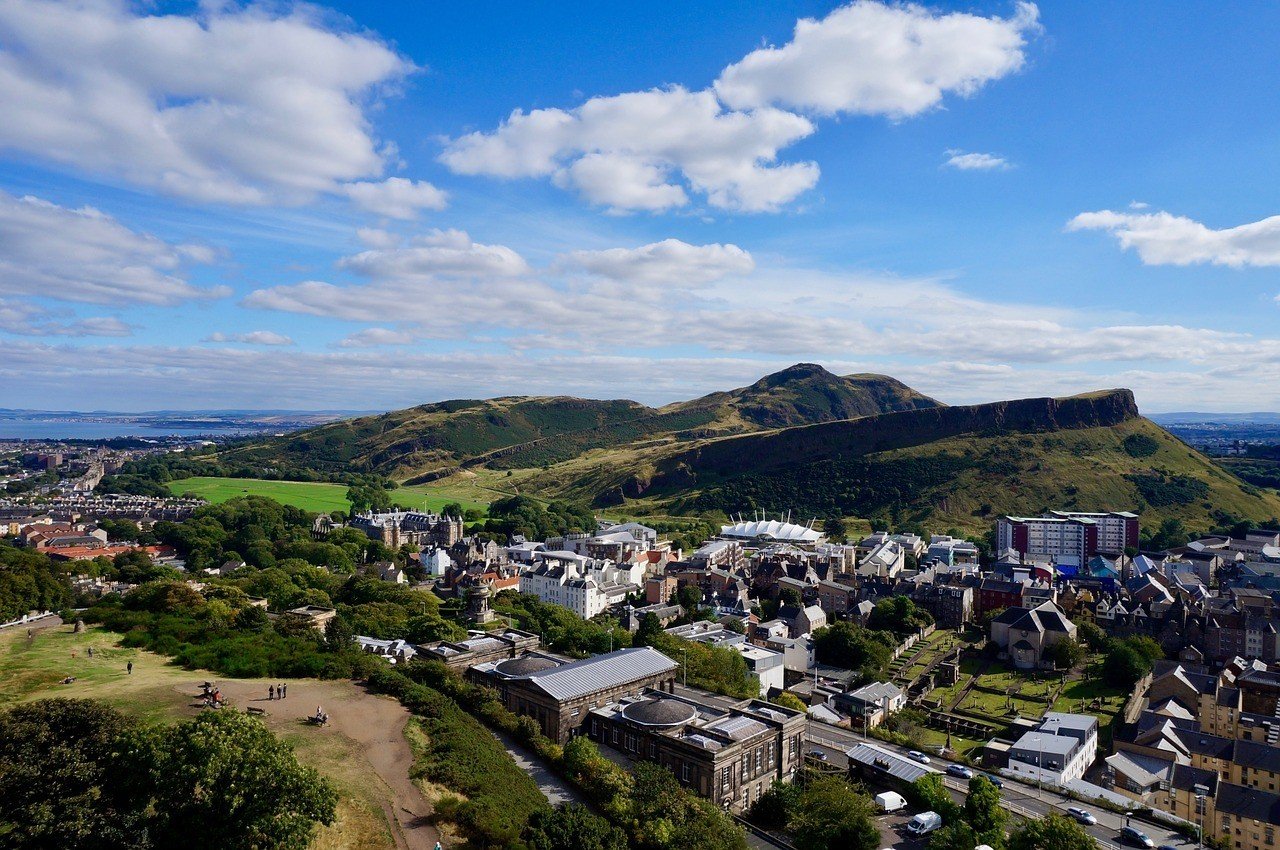 Arthur's Seat is an extinct volcano that rises above the city. This is the main peak of the hills surrounding Edinburgh, and it offers a peaceful, natural escape from the city.
Take a fairly easy walk up to the top of Arthur's Seat to enjoy unbeatable views across Edinburgh and its surroundings. This is highly recommended for those who like to get outside and experience nature in beautiful spaces!
#6 – Go to the Beach
While Edinburgh is best known for its historic Old Town, the city also offers a charming seaside setting! There are two lovely beaches in Edinburgh – Milsey Bay and West Beach. Both of these are great for long walks in the sand and swimming.
The beachfront has many cosy cafes, shops, and pubs. An escape to the seaside is a wonderful way to break away from the city during your Edinburgh itinerary!
#7 – The Scotch Whisky Experience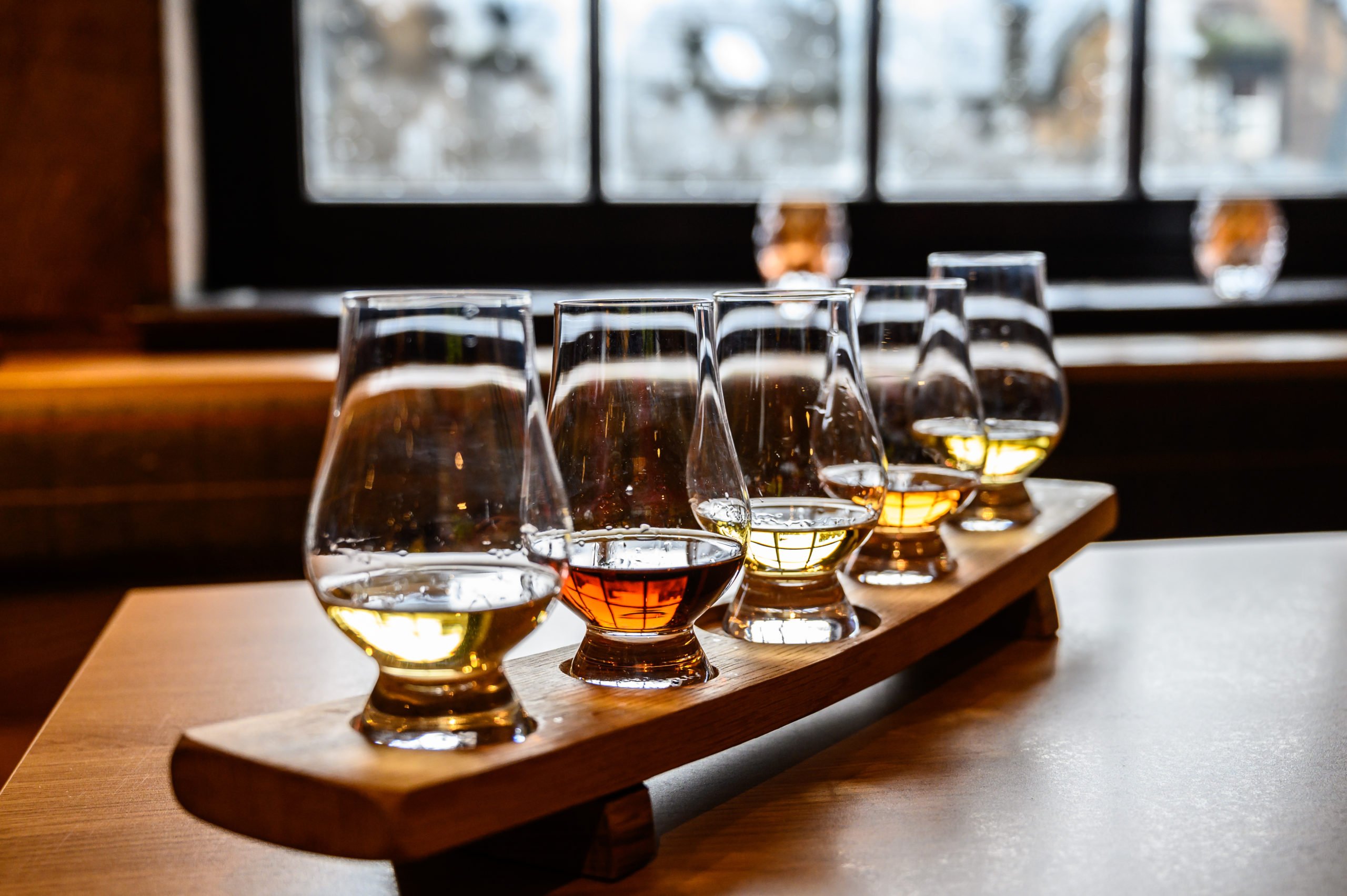 Scots love their whisky, and it is one of their proudest products! Take a visit to the Scotch Whisky Experience to learn all about the country's favourite drink.
There are different tour options available here. These tours will teach you all about the history and processes behind world-famous Scotch whisky. Of course, your tour will end with an informative tasting experience!
This is a fun and interesting attraction to add to your Edinburgh itinerary!
#8 – Visit The National Museum of Scotland
This museum is one of the city's most popular attractions. To make things even better, a visit here is completely free!
The museum is fascinating, with a wide range of displays on offer. From archaeological collections, medieval artefacts, natural history, art, technology, and so much more, anyone will find something interesting here.
The museum is located on Chambers Street, and a visit here is highly recommended for anyone in the city.
#9 – Take a Walk Down Princes Street
Princes Street is the main and busiest street in New Town. This bustling thoroughfare is lined with all kinds of shops, gardens, fountains, and cafes.
This is the best place to get a feel for the modern side of Edinburgh! This street is vibrant, and always has something exciting going on. There are also many great bistros and cafes along here to stop for a quick refuel.
#10 – St. Giles Cathedral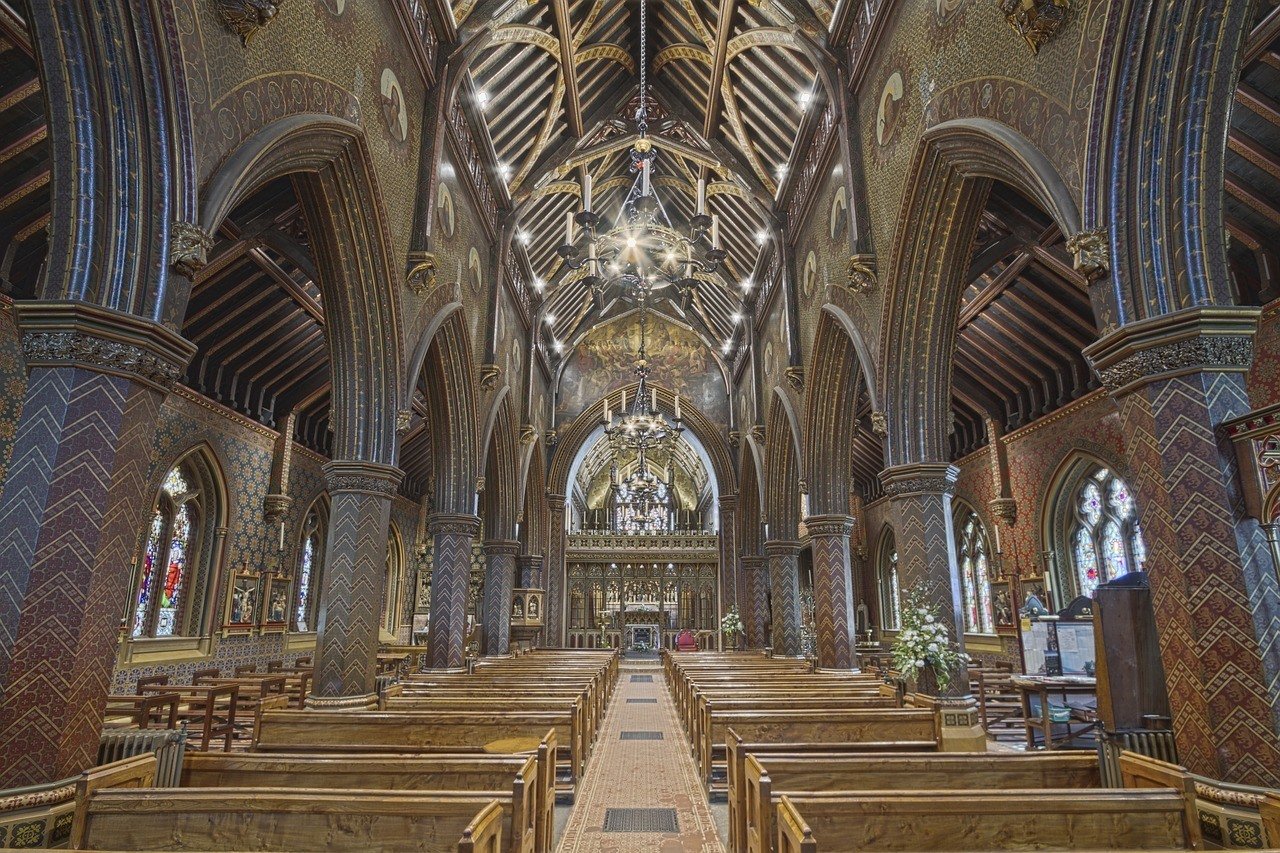 Wherever you are in Edinburgh, it is hard to miss the enormous crown steeple of this impressive church! St. Giles Cathedral was consecrated in 1243, and it is a place of historical and religious importance.
Make sure to pay this ancient church a visit to appreciate its architectural splendour. You can spend a great deal of time walking around this peaceful building and enjoying its many fine details. This is a truly special place to visit during your weekend in Edinburgh!
Is This the Best Daypack EVER???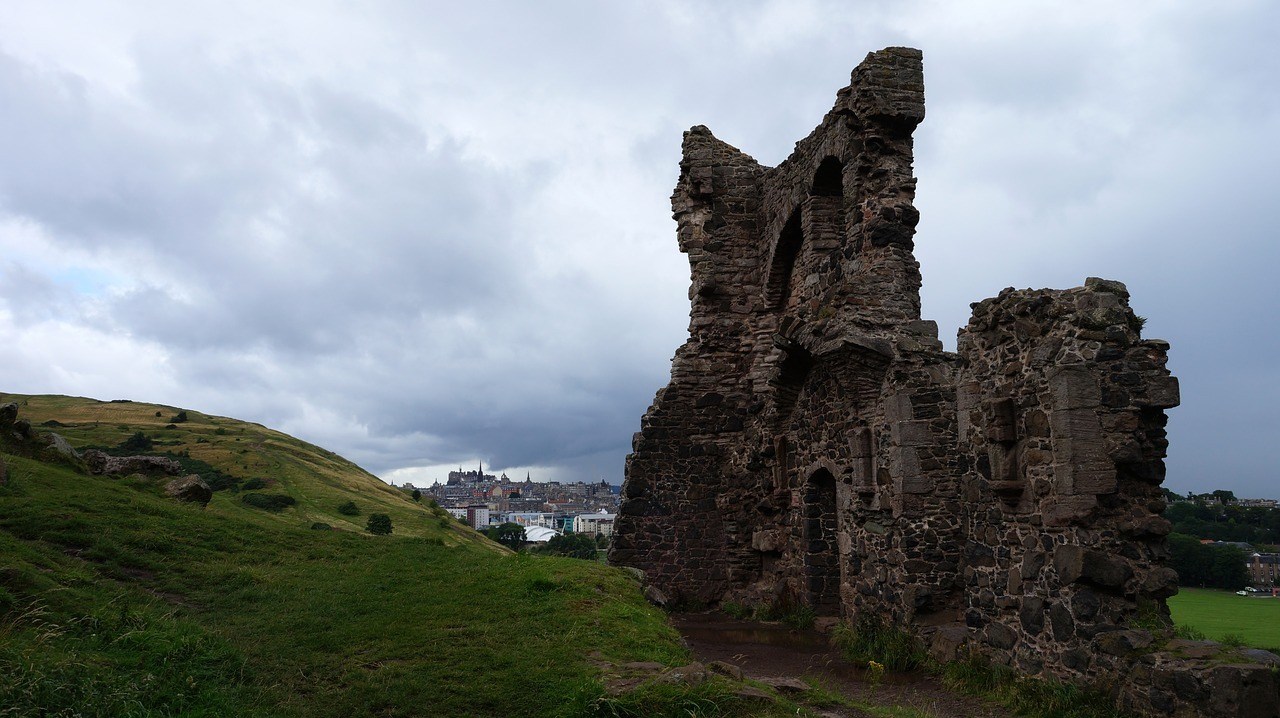 By now you should be ready and set to head off to Scotland's exciting capital! Before leaving though, make sure you are fully prepared for your visit. Here are some popular questions for a weekend in Edinburgh.
Don't Forget Your Edinburgh Travel Insurance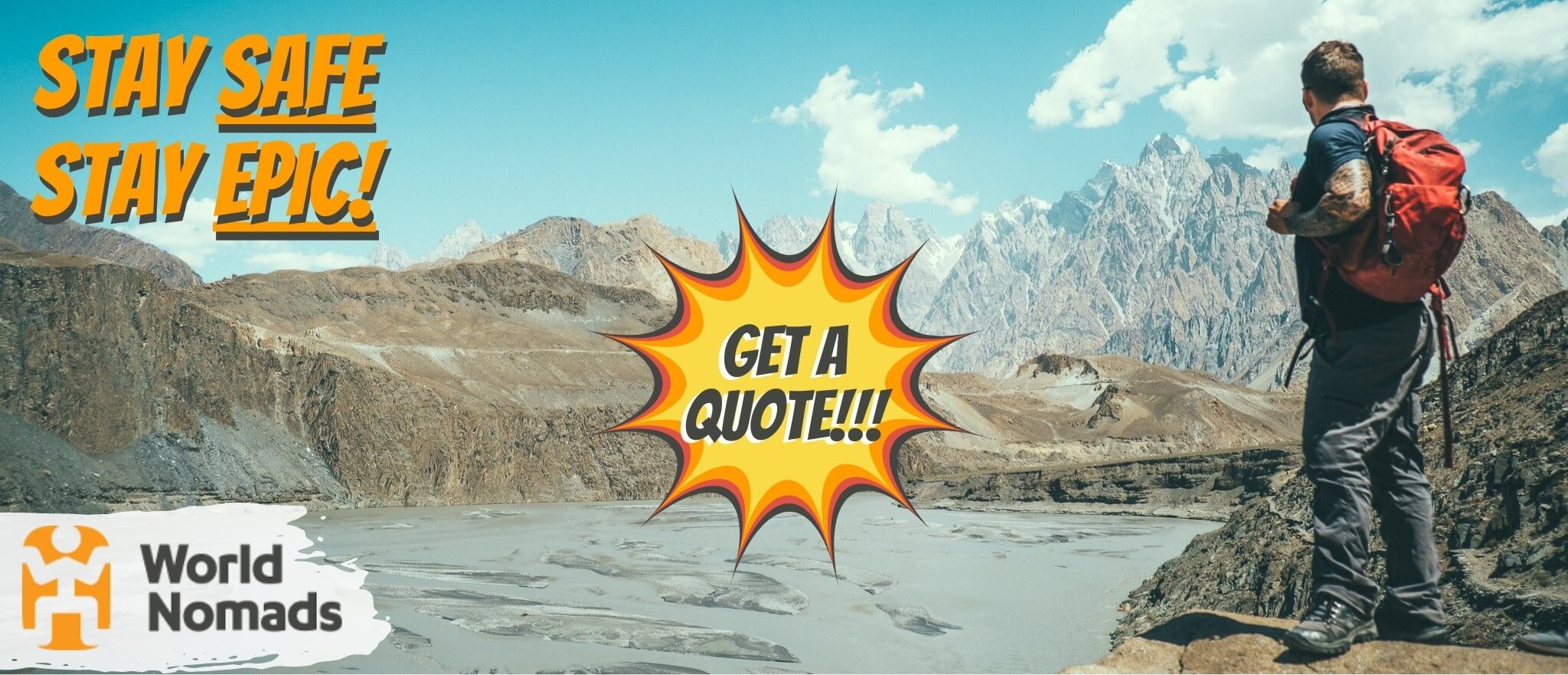 World Nomads' mission is to support and encourage travellers to explore their boundaries. They offer simple & flexible travel insurance, and safety advice to help you travel confidently.
They've been doing it since 2002 – protecting, connecting, and inspiring independent travellers just like you.
Get a quote below or read our in-depth review!
World Nomads provides travel insurance for travelers in over 100 countries. As an affiliate, we receive a fee when you get a quote from World Nomads using this link. We do not represent World Nomads. This is information only and not a recommendation to buy travel insurance.
Final Thoughts on a Great Weekend in Edinburgh
Edinburgh is the second most visited city in the UK, and its tourism levels are on the rise. Due to the many amazing attractions, as well as the all-around beauty of the place, we can completely understand why people love it so much!
There is something for everyone in Edinburgh. Between nature, the architecture, the food, whisky, landmarks, and museums, you may never want to leave! Edinburgh also has such a unique charm that can be found between its visible history and modern trendiness. There's so much to do in Edinburgh you'll want to come back for sure!
Your weekend in Edinburgh itinerary will be jam-packed full of exciting activities! Hopefully, these travel tips will allow you to make the most out of your visit here. We are sure that you will want to come back to Edinburgh as soon as you have left, as this city is a really special destination!
If you get more time in the city why not check out the wonderful Edinburgh day trips on offer too.
---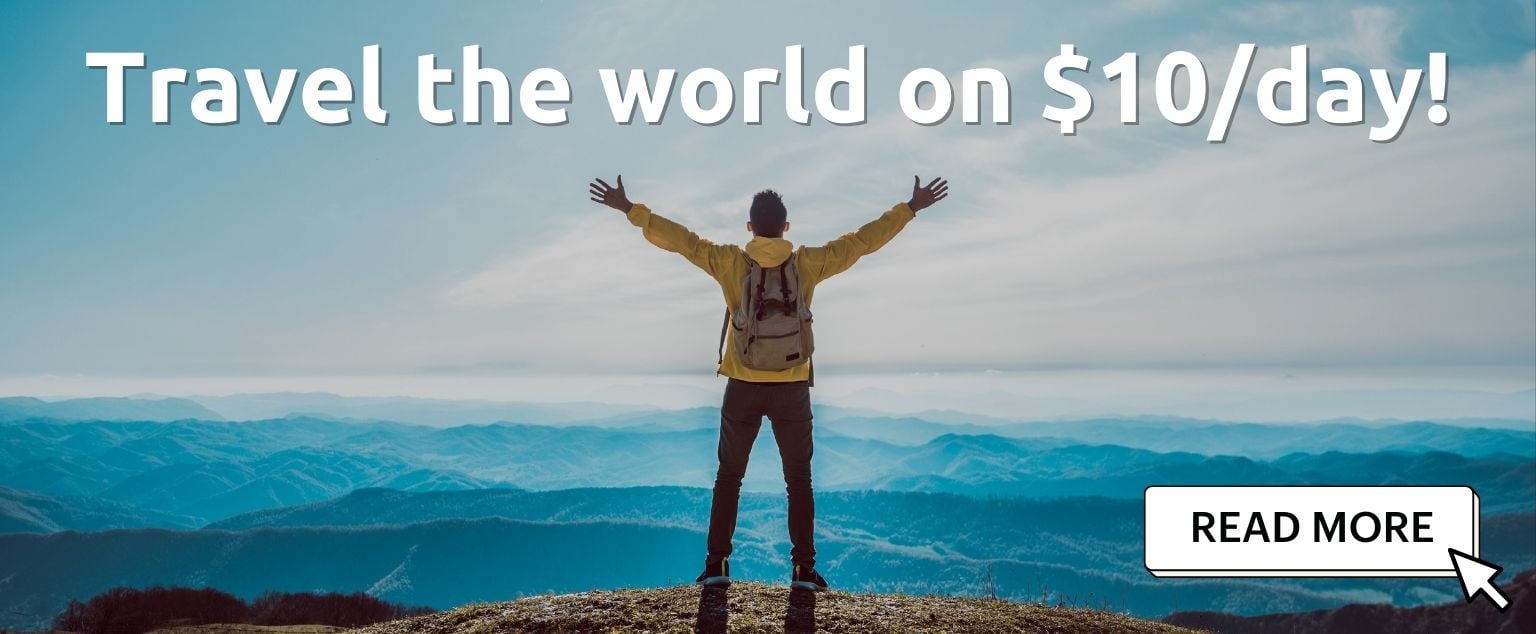 And for transparency's sake, please know that some of the links in our content are affiliate links. That means that if you book your accommodation, buy your gear, or sort your insurance through our link, we earn a small commission (at no extra cost to you). That said, we only link to the gear we trust and never recommend services we don't believe are up to scratch. Again, thank you!