Glasgow is Scotland's bustling second city situated in the Western lowlands of the country. It's fast establishing itself as one of  Europe's most exciting travel destinations and the perfect place to spend an exciting weekend away! I kid you not, Glasgow is one my favourite cities in the UK and I have visited several times.
With top-notch museums and art galleries, picturesque parks, and unique attractions, you're in for an exciting Glasgow city break! Whats more, the city is home to a lively slew of bars, pubs, and restaurants, including a thriving vegan/vegetarian community!
If you're planning on spending a weekend in Glasgow, we've laid out the perfect itinerary that will ensure you hit all the city's top attractions! Without further ado, let's dive into our Glasgow travel guide.

Unlock Our GREATEST Travel Secrets!
Sign up for our newsletter and get the best travel tips delivered right to your inbox.
Insider Tips for an AMAZING Weekend in Glasgow
If you're traveling to Glasgow this weekend, we recommend you find accommodation in central Glasgow. This way you can utilize your time wisely without commuting in from the suburbs.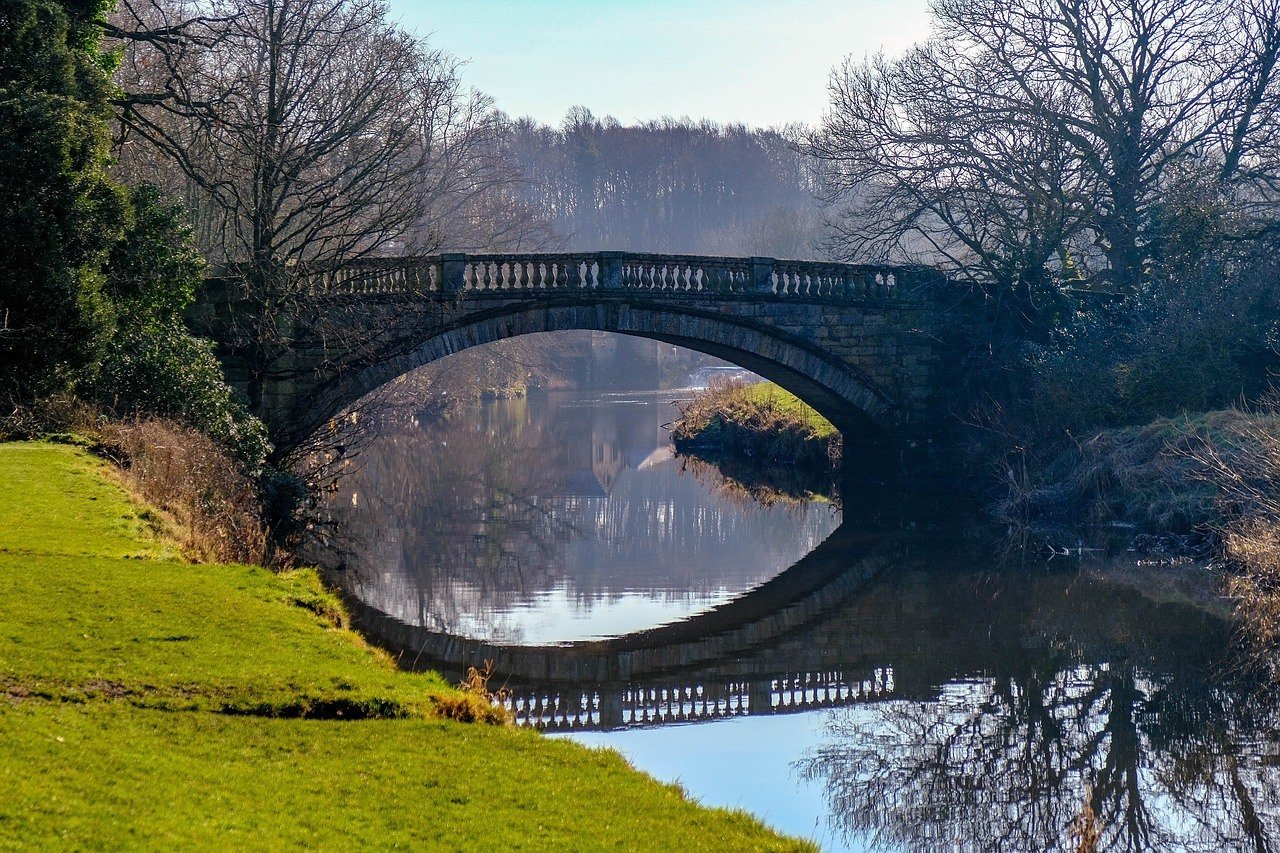 Know Where to Stay When Visiting Glasgow
Glasgow, Scotland has many accommodation options to choose from, with prices to suit all budgets! Whether you're looking for a trendy hostel, a budget hotel, or an extravagant 5-star room, you'll want to make sure the location is near to the main attractions. The city centre is pretty big so we recommend staying either somewhere near Sauchiehall Street or in "West End" near Kelvingrove. The Southside (over the river) is more of a residential area with little to see or do and the East End can be a bit sketchy if you don't know what you're doing.
Either way, we recommend staying as close to Glasgow's city center as you can find. This area of the city contains many of Glasgow's top attractions, as well as restaurants, bars, clubs, and cafes. Our guide to the best hostels in Glasgow is a good place to start.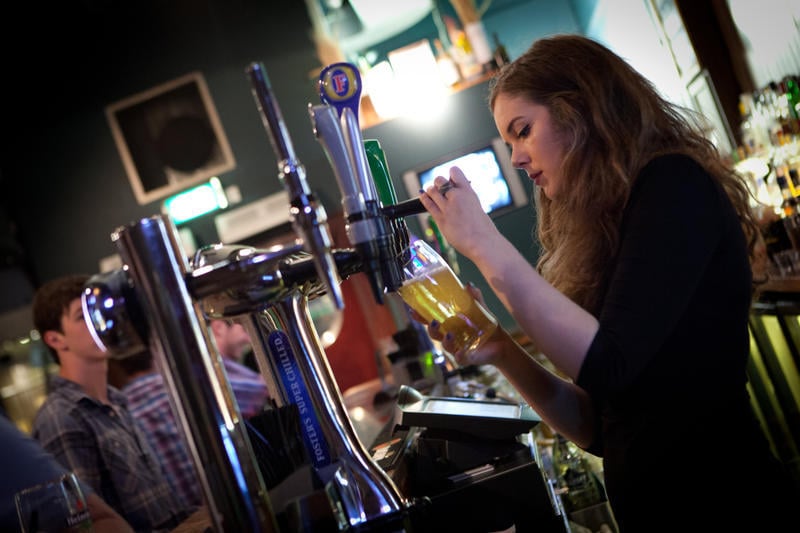 Located in the heart of Glasgow's city center
Friendly and relaxed atmosphere
Breakfast available every day (for a small fee)
If you're visiting Glasgow on a budget, Euro Hostel Glasgow offers affordable accommodation and great hostel perks. Guests will enjoy free Wi-Fi, laundry facilities, and the use of a self-catering kitchen. There is also a common room and a bar complete with pool tables and foosball!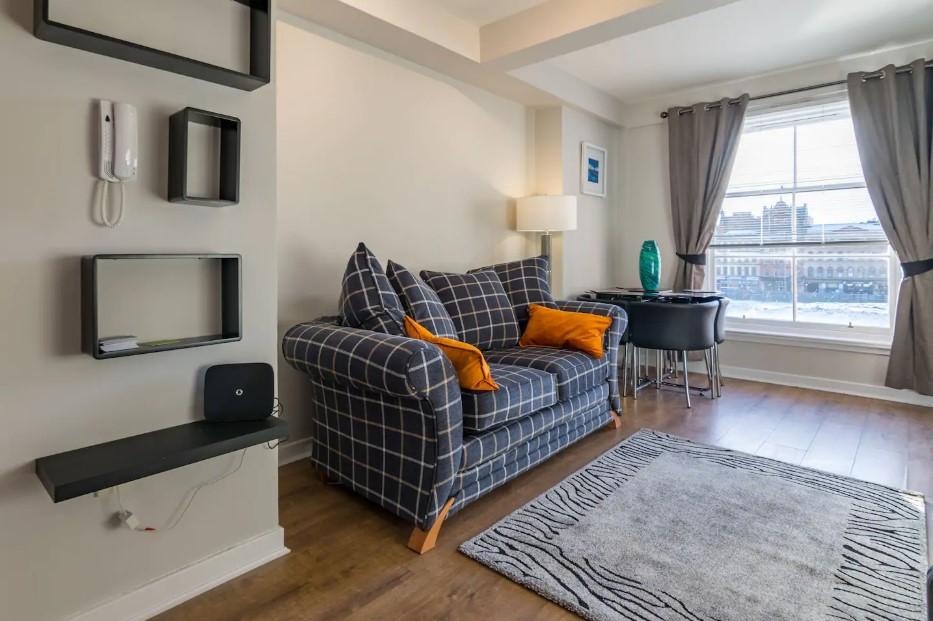 First time to Glasgow and you don't have an idea of where to go or what to do – check out this Airbnb – it's one of our favorites in Glasgow. The apartment is located in the heart of Merchant city, making sure that the main attractions are within walking distance. If you get hungry or just want to do some "people watching", you've also got a wide selection of great cafes and restaurants just moments away.
Buffet breakfast included in the price
Top rated for location
Clean and spacious rooms
The Alexander Thomson hotel is great value-for-money. All rooms include a TV, tea/coffee making facilities with biscuits, a work desk, and a hairdryer. Free Wi-Fi runs throughout the property and reception is available around the clock!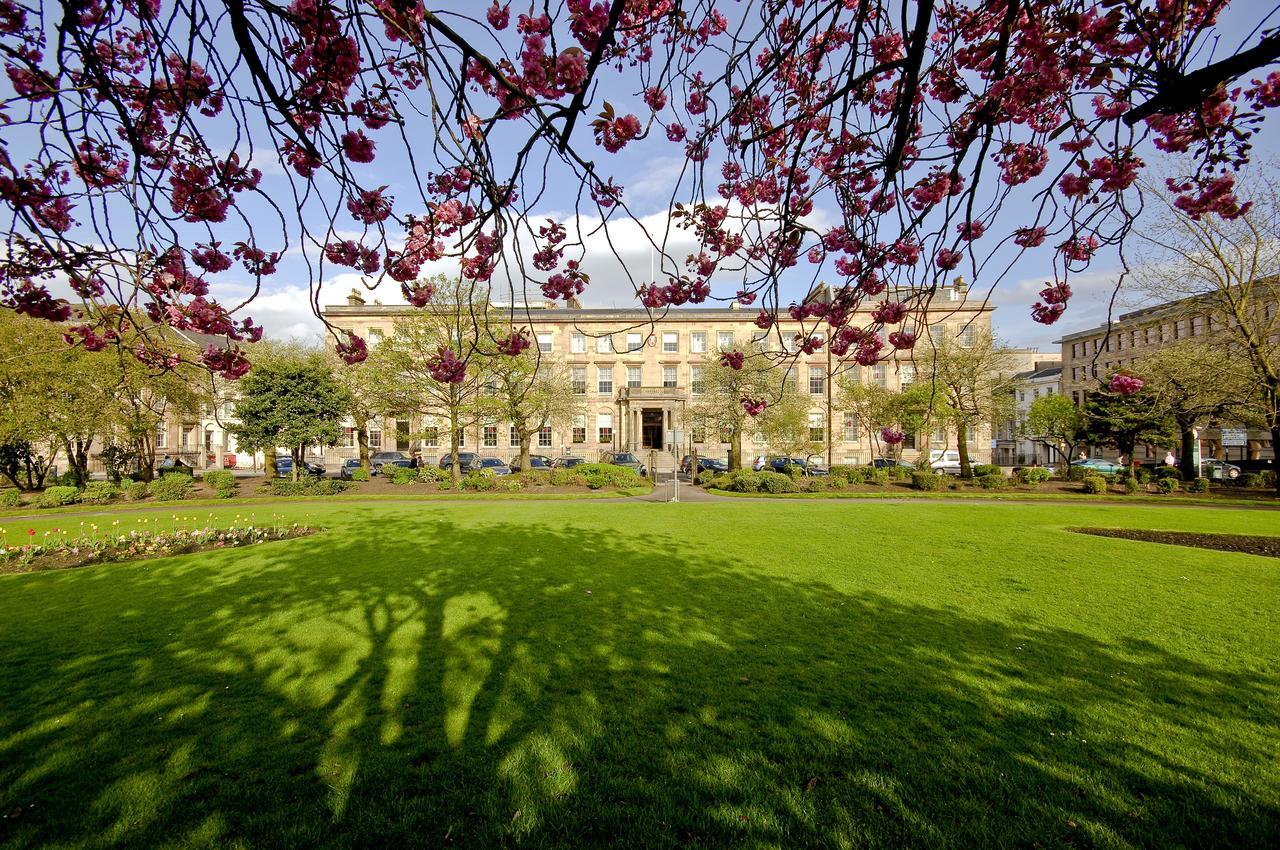 Located in Glasgow's city center
Stylish atmosphere
Free use of on-site spa during certain hours of the day
If you're after a luxurious 5-star hotel for your trip to Glasgow, Scotland, look no further than the Kimpton Blythswood Square Hotel! Each room offers bathrobes, a digital TV, a marble bathroom, and so much more! There is an on-site spa, relaxation pools, a restaurant, a bar, and a fitness center.
Know How to Get Around in Glasgow This Weekend
The subway (or "the Clockwork Orange") is the most popular form of transportation in Glasgow, and the easiest way to get around the city. It runs every 5 minutes during peak times, and will make getting to every stop on your Glasgow travel guide a breeze! The subway basically goes around in a big loop so its really easy to navigate.
The train is another great option for transportation. There are 3 stations in Glasgow handling trains to different parts of the UK. It runs throughout the city and links Glasgow to other areas of the country, including Edinburgh which is a mere 30 minutes away.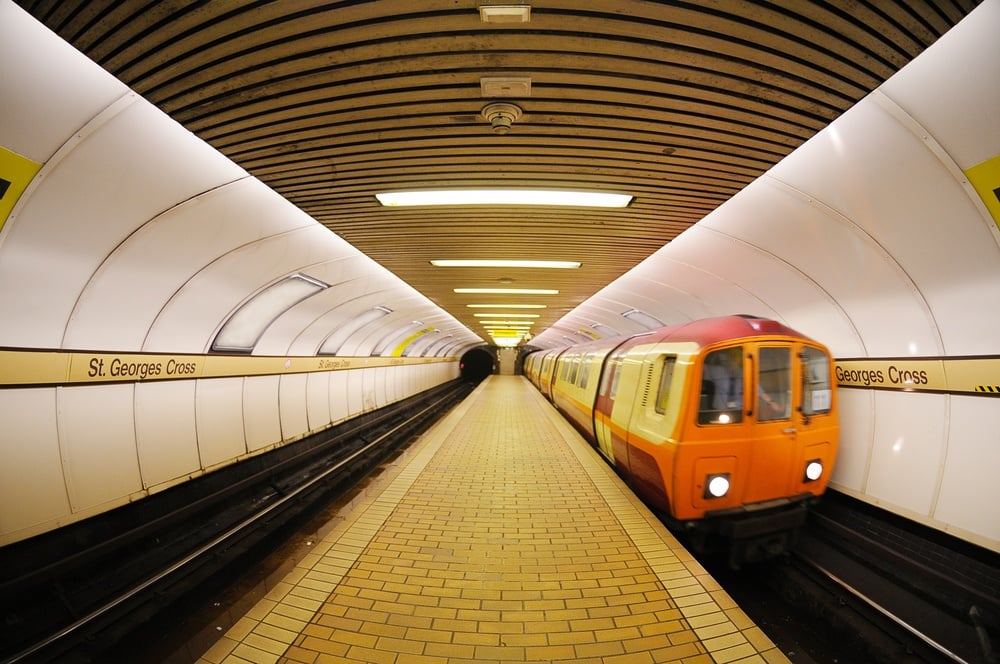 The bus is also a popular option for transportation around Glasgow. First Bus is the leading bus operator in Glasgow and operates over 100 routes in the greater Glasgow area. You can easily visit all the attractions on your Glasgow guide by bus.
To save money, pick up a one-day unlimited public transportation pass. The roundabout ticket will give you one-day unlimited travel by rail and subway to over 110 stations in the greater Glasgow area. The daytripper ticket will give you unlimed travel by rail, subways, and the bus system.
Lastly, Glasgow is a very walkable city and the city center is kind of compact and pedestrian-friendly.
If you're looking for things to do in Glasgow at night, then weekends are the ideal time to experience the nightlife! Different areas of the city have different options for going out. Here are the best districts in Glasgow to experience the vibrant nightlife. Note that on the door security in Glasgow is pretty vigorous and you can expect to be asked for ID, politely questioned and possibly fully searched before being allowed inside anywhere.
Central Glasgow
Convenient and easily accessible by public transportation
Prices to suit all budgets – inexpensive to high-end
From late-night clubs to casual pubs, there's something for everyone!
This refers to the area around Buchanan Street running up along Sauciehall Street (proumoucned "Socky-Hall"). You can't go wrong here! This area of the city has nightlife options for everyone. Stereo is one of the best live music bars in Glasgow, it has a laid-back vibe, excellent atmosphere, and highly rated vegan food! They host regular events and are open extra late on weekends. I also recomend Nice N Sleazy if you are after a more alternative vibe.
Finnieston
Known for its eclectic variety of restaurants, live music venues, and bars
Trendy, modern, and laid-back
The concentration of nightlife options are centered around Argyle Street
Finnieston is one of the hippest areas of Glasgow! From venues with live music to sports bars to vegan restaurants, you'll find a nice mix of options. Lebowskis Glasgow West is a laid-back bar themed after the popular film "The Big Lebowski". It offers classic pub grub and a huge selection of cocktails!
The West End
Different nightlife options to suit everyone's preference
A charming old neighborhood with fascinating architecture
Easy to reach by public transportation
The West End is Glasgow's quirky, upmarket neighborhood that offers a slew of nightlife options. Òran Mór is housed inside a former church. This lively entertainment site offers regular live music, two restaurants, a whiskey bar and an auditorium with a mural ceiling. This is definitely the place to go in the West End for an exciting night out!
Food is an integral part of any holiday getaway! If you're wondering where to go in Glasgow to experience the local food culture, here are a few options we definitely recommend checking out!
You'll find plenty of unique and exciting eateries around the city that make it their mission to enchant you with their imaginative culinary creations.
The Best Market – The Forge Market
A great way to sample the local culinary flavors of Glasgow, Scotland
Indoor, year-round market, open Thursday – Sunday
Casual-style eating, great for groups and people with different dietary needs
The Forge Market is Scotland's largest indoor market. It offers a wide variety of local food and drink options. From snacks to mains, to dessert and drinks, there's something for everyone! The atmosphere is relaxed and trendy. There's also a kid's area where children can play. The Forge Market is located just 10 minutes from Glasgow city center.
Best Restaurant for Traditional Scottish Food – Stravaigin
Gourmet Scottish food made from wild ingredients like grey squirrel, hedgerow herbs and sea urchins
Located in The West End and open every day of the week, from 11:00 am – 1:00 am
Award-winning Scottish restaurant producing quality Scottish food as well as global cuisines
Stravaigin is the best place to eat in Glasgow to indulge in local Scottish specialties. Try their award-winning haggis, fish suppers, or a Scotch beef burger! This restaurant also includes cuisine from around the world on their menu, from exotic spice route curries to Asian noodle stir-frys, everyone will enjoy it!
For a Social Dining Experience – Ox and Finch
Trendy restaurant with a casual vibe offering creative and stylish tapas-style dishes
The menu draws on French and Mediterranean influences but focuses on quality Scottish produce
Innovative and creative setting with an atmosphere perfect for socializing
Ox and Finch is a fashionable restaurant that perfectly showcases the thriving modern Glasgow eating scene. With sleek and comfortable decor, tapas-sized dishes, and an open kitchen, this popular Glasgow eatery is the perfect place to pull up with friends for a social dining experience.
Grab a cozy booth and be prepared to have your taste buds wowed!
Whether you're spending a quick 36 hours in Glasgow or more, the city has lots of activities geared towards sports fan! Here are some of the best activities to enjoy on your weekend away!
Enjoy a Leisurely Sport at Alexandra Park, Glasgow
A great place to get some exercise and fun for all ages
Enjoy scenic views of Ben Lomond and the Tinto Hills
Well maintained with modern facilities, including picnic tables, benches, and toilet facilities
Alexandra Park is a large 104-acre public park offering ample green space. You'll find activities to suit all interests and age groups. If you're visiting Glasgow, Scotland with children, there are playgrounds and plenty of lawn space to burn off energy! For a leisurely sporting experience, guests can enjoy the bowling greens or check out the golf course!
Root on the Glasgow Celtic FC at Celtic Park
The largest football stadium in Scotland, with a capacity of over 60,000!
Located in the Parkhead area of Glasgow, Scotland
Tours of the stadium are also available
Celtic Park is the home ground for the Glasgow Celtic Football Club. The Scottish are fierce soccer fans, and a trip to Celtic Park is a must-see attraction for sports enthusiasts! If your Glasgow weekend coincides with a home-match, watch a game and experience passion. Note that the other big Glasgow club is Rangers. The rivalry between Celtic and Rangers is heavily politicised and passionate to say the least. Violent clashes between fans are not unheard of.
Try a Go at Axe Hurling
Try out axe throwing and tap into your wild side on your weekend getaway in Glasgow
Axe throwing sessions last for approximately 1.5-hours
This activity is for adults – in the UK that means 18 years of age and older (make sure to bring your ID)
If you're in the mood to try something new, this is the perfect activity for you! Axe throwing, a historic Scottish pastime, is the latest craze and the perfect social activity to enjoy with friends! The instructors will teach you the proper form and technique to throw your ax, and then let you loose to aim at a bullseye several feet away.
Small Pack Problems? 😉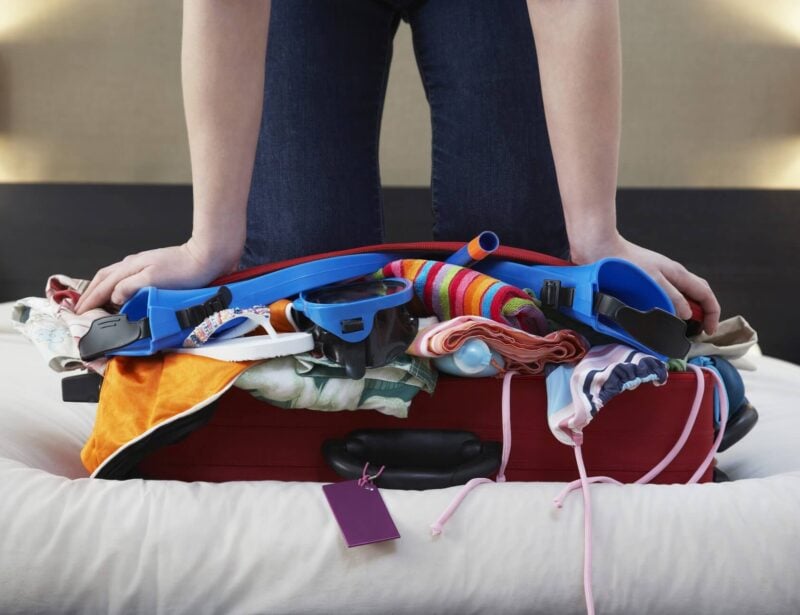 Wanna know how to pack like a pro? Well for a start you need the right gear….
These are packing cubes for the globetrotters and compression sacks for the real adventurers – these babies are a traveller's best kept secret. They organise yo' packing and minimise volume too so you can pack MORE.
Or, y'know… you can stick to just chucking it all in your backpack…
Get Yours Here
Read Our Review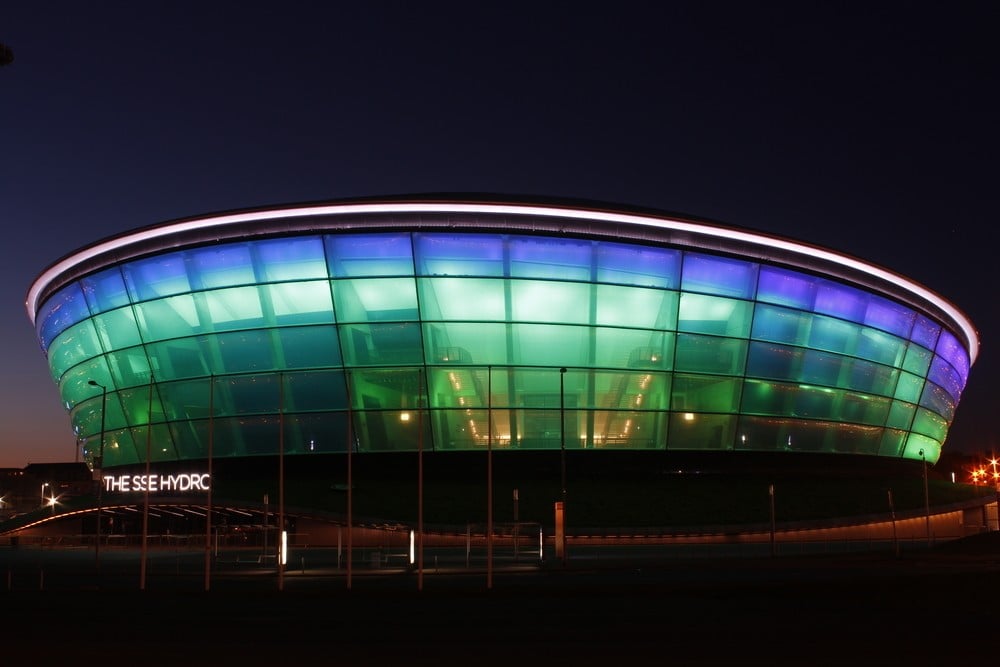 A weekend trip to Glasgow will give you plenty of time to explore the city's music and theater culture. Scotland offers plenty of fun and unique entertainment options and here we've listed the top three! Here are the coolest things to see in Glasgow this weekend!
The King's Theater
The theater offers an eclectic mix of performances
Seating is offered on four levels and has a capacity for 1,785 spectators
There's an on-site bar where guests can enjoy pre-performance and intermission drinks
Opened in 1904, the King's Theater in Glasgow is one of Scotland's most historic and significant theaters. The performances offered are touring musicals, dance, comedy, and circus-type performances, as well as local amateur productions. With a wonderful selection of shows, amazing acoustics, and good visibility, this is a great place to check out when you travel to Glasgow! Why not check out the upcoming listings here?
Sub-Club Glasgow
One of the hippest Techno clubs in the world
Dance until daylight to Techno beats
A Techno institution attracting DJ's from around the world
Glasgows Sub-Club is a true temple of Techno and has established itself as one of the best and collest of its kind in the world. If fresh, underground Techno sounds are your thing, then Sub-Club is a must. Note that door security routinely conduct vigorous searches.
Blackfriars Bar
Trendy bar that serves craft beer from around the world and quality home-cooking
Great place to go for dinner and a show!
Open every day of the week from morning until midnight
The Blackfriars Bar is a spacious bar with a basement for live comedy and jazz performances. The venue likes to stick to local talent, they host some of the most talented bands in Scotland (and occasionally from other countries). They supply the best music from the 1950s and '60s along with present-day cutting edge sounds!
Travel with peace of mind. Travel WITH a security belt.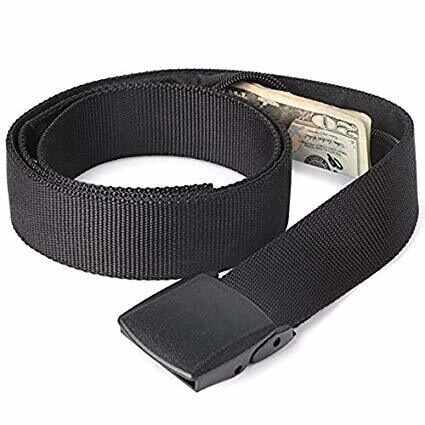 Stash your cash safely with this money belt. It will keep your valuables safely concealed, no matter where you go.
It looks exactly like a normal belt except for a SECRET interior pocket perfectly designed to hide a wad of cash, a passport photocopy or anything else you may wish to hide. Never get caught with your pants down again! (Unless you want to…)
Hide Yo' Money!
10 Other Awesome Things to do in Glasgow This Weekend
Looking for additional ideas for when you travel to Glasgow, Scotland? Read on for 10 more awesome Glasgow events and activities we recommend checking out!
#1 – Kelvingrove Art Gallery and Museum
Kelvingrove Art Gallery and Museum is one of Glasgow's top attractions! Situated in the West End near to the University, it's open every day of the week and is free to visit! Explore the different rooms and discover everything from art to the Jacobite Rebellion, to animal exhibits. The building houses one of Europe's best art collections, as well as changing programs of temporary exhibitions and displays.
There is something for everyone to appreciate, including paintings, sculptures, and interactive exhibits for kids! Even if you're only traveling Glasgow in a day, Kelvingrove is a must-see!
#2 – Glasgow Botanic Gardens
The Glasgow Botanic Gardens are located in the West End of Glasgow, Scotland. This is a great spot to enjoy a relaxing break and a nice reprieve from the hustle and bustle of the city! Take the Heritage Trail through and travel to 30 points of interest inside the garden while admiring the lush vegetation.
There is also a tearoom inside the gardens with indoor and outdoor seating. It's the perfect setting for a relaxing meal and a traditional afternoon tea! The botanic gardens are open every day, from 7:00 am to dusk, and admission is free!
#3 – Riverside Museum
The Riverside Museum in Glasgow is another great museum to check out while you're in the city! The venue provides interesting insights into various aspects of the history of Glasgow's transportation. Visitors can learn about the different modes of moving in the city and see varying types of vehicles, from cars to buses to trains to boats!
There are also lots of interactive displays that both children and adults will enjoy. The museum is open every day and is free to visit!
#4 – The Clydeside Distillery
The Clydeside Distillery in Glasgow offers whiskey distillery tours and guided whiskey tasting sessions. There are several tour options to choose from.
Their Clydeside tour lasts for 1 hour and includes 3 'drams' of single malt whiskeys! There is also a chocolate and whiskey tour offered and a small-group behind the scenes tour that includes whiskey tasting and your very own bottle!
Make sure to stop by the gift store to pick up all your whiskey-related souvenirs. If you're hungry, swing by their cafe and indulge in traditional Scottish fare!
Do note that even 3 drams of whiskey will get you quite drunk. Plan your following activities accordingly. If you are backpacking wider Scotland, then you can maybe skip this and visit some of the distilleries in the Highlands instead.
IN A RUSH? THIS IS OUR FAVORITE HOSTEL IN GLASGOW!
Merchant City Inn
Located in the heart of the vibrant Merchant City district of Glasgow and just off Argyle Street, the Merchant Lodge is one of Glasgow's oldest buildings. Room rates are inclusive of a full continental breakfast and vat, served by the friendliest staff in Glasgow.
$$
24 Hour Reception
Housekeeping
#5 – Glasgow Cathedral
The Glasgow Cathedral opened in 1136 and is the oldest cathedral in mainland Scotland, as well as the oldest building in Glasgow! It's a large cathedral in the pre-Gothic style with a beautiful exterior, and stunning interior architecture.
The cathedral is free to enter and open every day, but with limited hours on Sunday. Guests have the option of renting an audio guide (for a small fee). Pick one up to receive a more detailed and in-depth history of the church!
#6 – George Square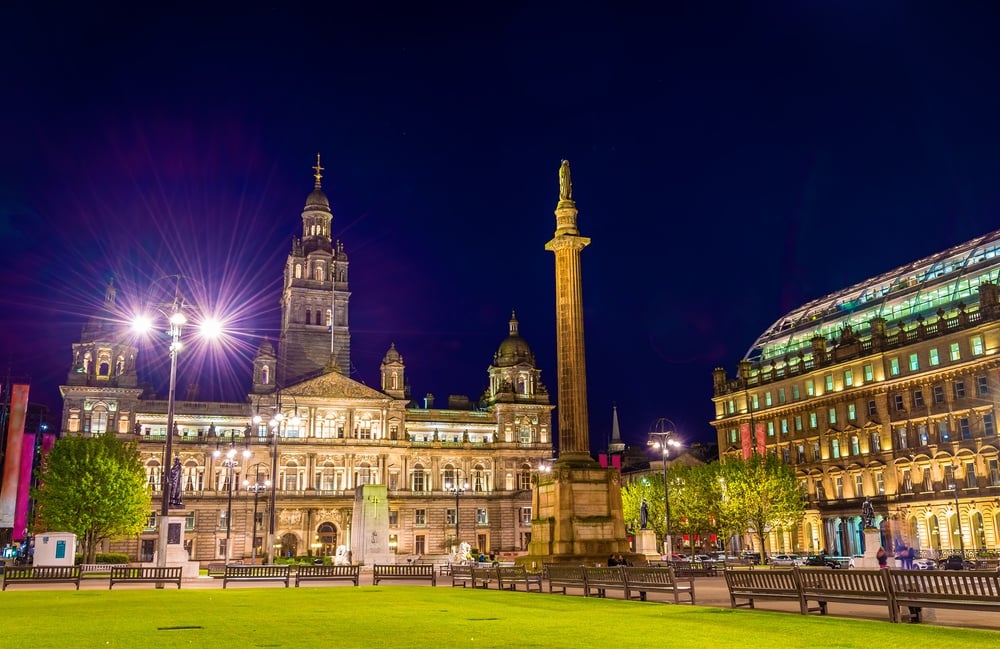 When you travel to Scotland, Glasgow's George Square is another site you don't want to miss! This public square was named after King George III and laid out in 1781. It boasts an important number of statues and monuments, including those dedicated to Robert Burns, James Watt, and Sir Robert Peel.
It's located in the heart of Glasgow and has an active and vibrant atmosphere! Surrounded by magnificent buildings and filled with locals, tourists, and street performers, it's the perfect place to relax and people-watch.
#7 – Buchanan Street
Buchanan Street is one of the main shopping streets in Glasgow. It forms the central stretch of Glasgow's famous shopping district and stretches for about half a mile. You'll find many upmarket shops, as well as popular name brand retailers.
It's a very popular pedestrian street that stays buzzing from morning until night. Besides shops, you'll also find a small selection of cafes, restaurants, and bars. Buchanan Street is the second busiest shopping thoroughfare in Europe, second only to Oxford Street in London!
#8 – The Lighthouse
The Lighthouse is a historical landmark in Glasgow housed in the former Glasgow Herald building. The Lighthouse is now an exhibition space with a gallery dedicated to the architecture of Charles Rennie Mackintosh, one of Scotland's most influential designers.
One of the key features of the Lighthouse is the viewing platform at the top. Climb the spiral staircase, or take the lift to the top and you'll be greeted with wonderful panoramic views of Glasgow! The Lighthouse is located in the heart of Glasgow city center and is free to visit!
#9 – Drygate Brewery
Drygate Brewery is a well-established brewery on the Glasgow beer scene. Stop in and sample their impressive list of rotating beers on tap, and countless bottled varieties.
If you're looking to go behind the scenes, book a brewery tour and discover how Drygate's amazing beers come to be! Tours are offered on Saturday and Sundays and last one hour. Oh, and of course they include beer!
If you're feeling peckish, make sure to grab something to eat from their open-air kitchen. Their menu offers way more than just your typical pub grub and includes vegan, vegetarian, and gluten-free options!
#10 – The Glasgow Necropolis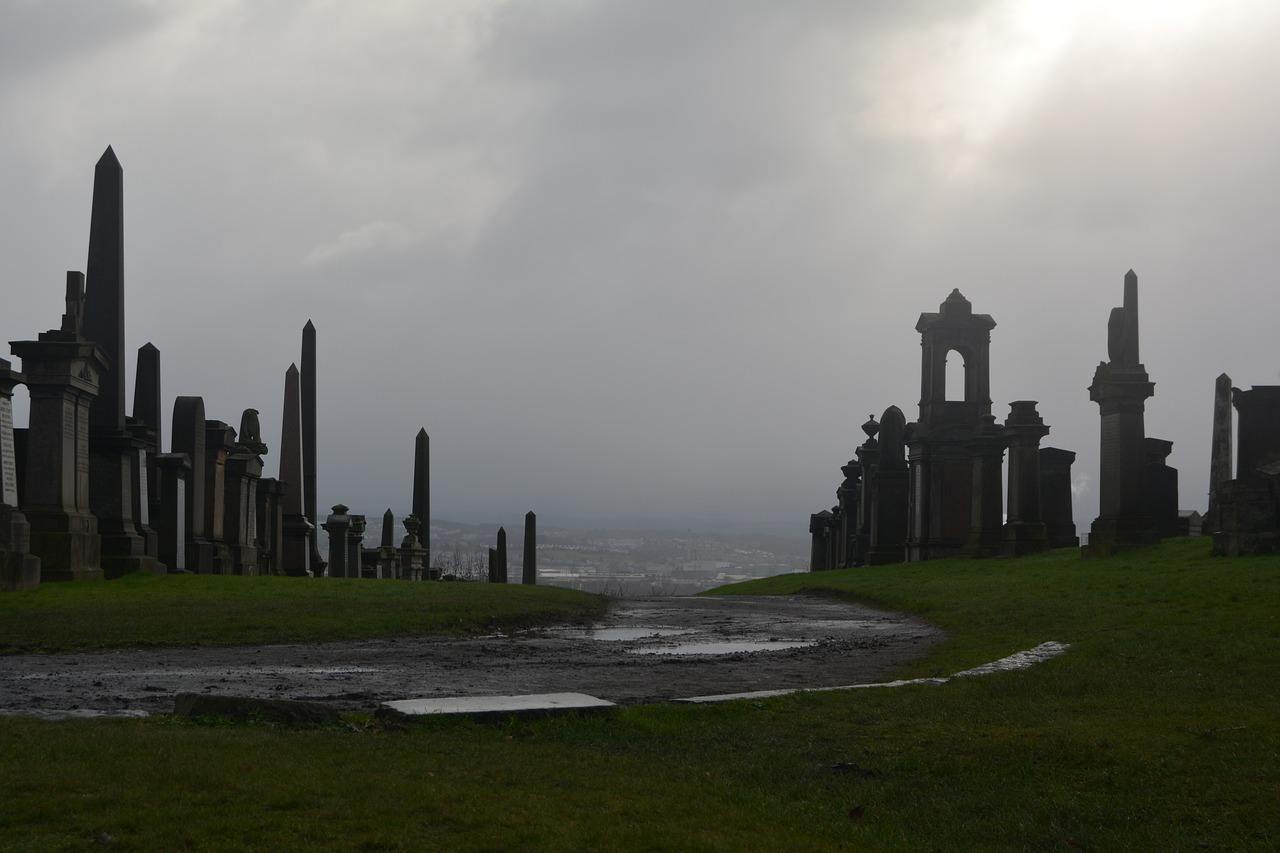 The Glasgow Necropolis is a spooky but mesmerising Victorian cemetery in Glasgow. There are approximately 50,000 individuals buried here and about 3500 monuments. You'll get an interesting look into the history of Glasgow by reading the gravestones and taking in the unique architecture of the structures.
There is a walking path that leads to the top of the hill at the cemetery. It only takes about 10-15 minutes to climb and the views of Glasgow are absolutely breathtaking! Situated right next to the Tenants brewery, the cemetery is free to enter and open from 7:00 am – 4:30 pm every day!
This is one of my favourite spots in Glasgow and is beautifully sombre on a winters day!
Is This the Best Daypack EVER???
Now that we've covered the city's top attractions and activities, we thought we'd add in a few more details about Glasgow, and answers to questions you might be asking yourself!
Here are some of the most frequently asked questions…
Don't Forget Your Glasgow Travel Insurance
ALWAYS sort out your backpacker insurance before your trip. There's plenty to choose from in that department, but a good place to start is Safety Wing.
They offer month-to-month payments, no lock-in contracts, and require absolutely no itineraries: that's the exact kind of insurance long-term travellers and digital nomads need.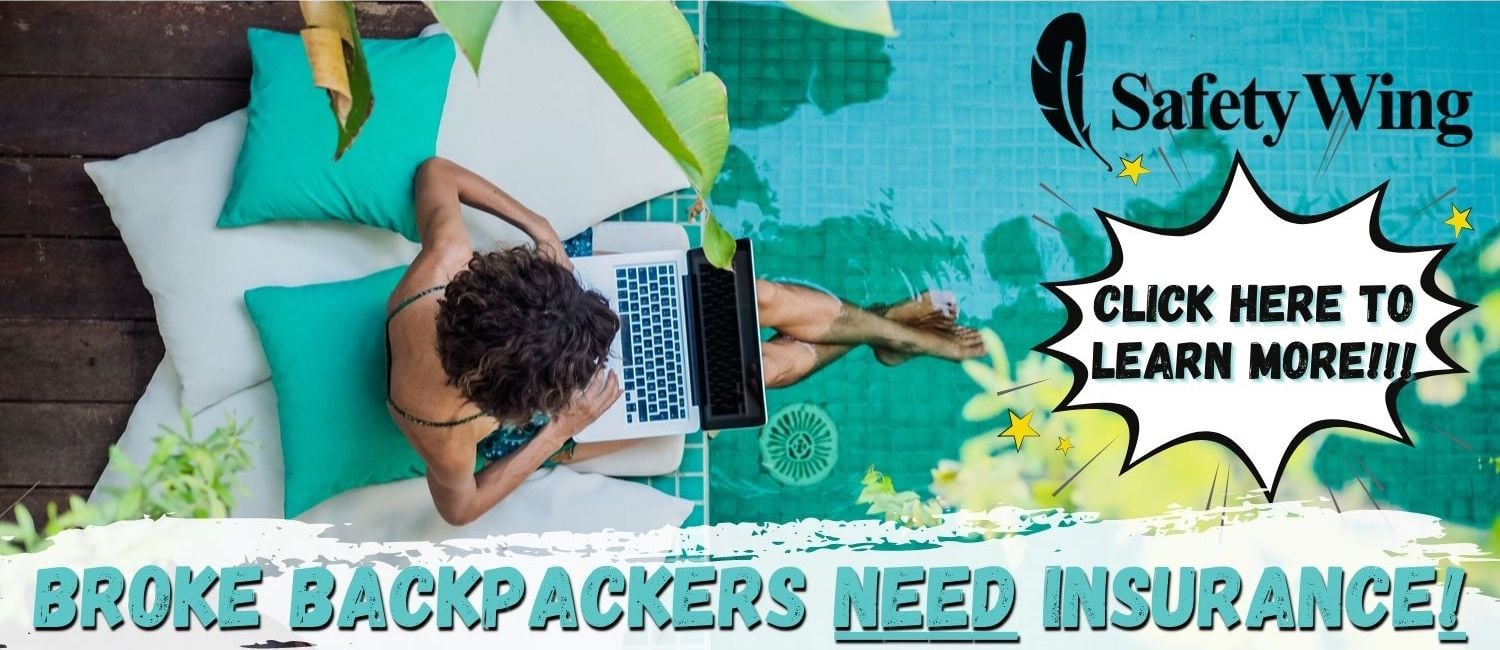 SafetyWing is cheap, easy, and admin-free: just sign up lickety-split so you can get back to it!
Click the button below to learn more about SafetyWing's setup or read our insider review for the full tasty scoop.
Final Thoughts on Your Weekend in Glasgow Travel Guide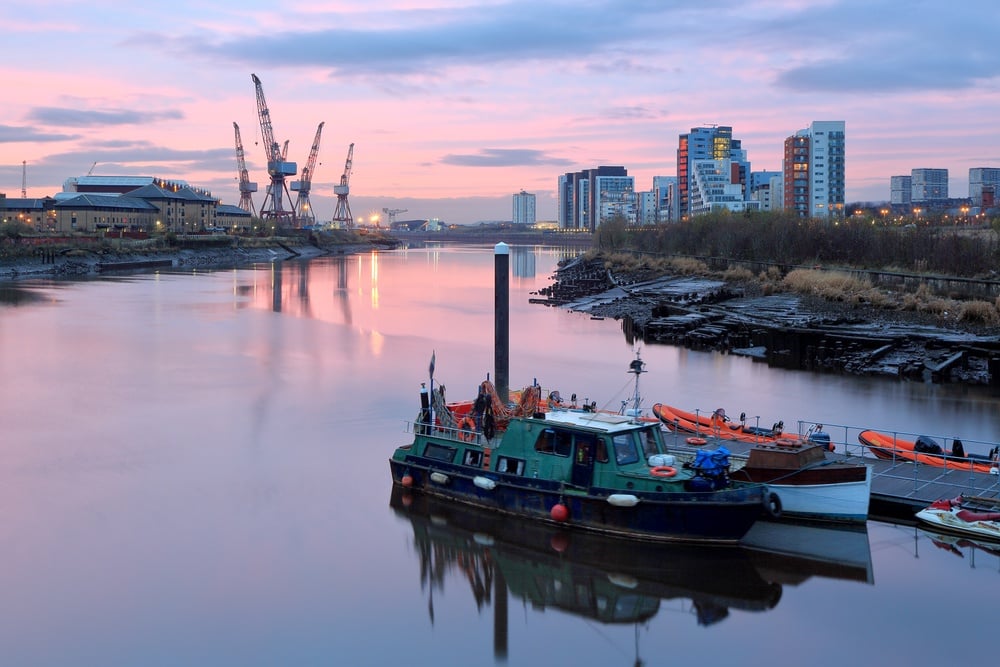 We hope you enjoyed our weekend in Glasgow guide, and that you're able to travel to this wonderful Scottish city and discover its enchantment for yourself!
Glasgow is one of Scotland's most exciting and attractive travel destinations. It has a modern vibe, but a history and a culture that runs deep! From world-class shopping streets to museums, fun eateries, and trendy neighborhoods, Glasgow has it all!
Whether you're spending 2 days in Glasgow, or 2 weeks, this itinerary is packed full of information and insight that will guide your trip and help you explore all the popular and unique areas of the city! If you want to explore further, check out some of the day trips from Glasgow too.
---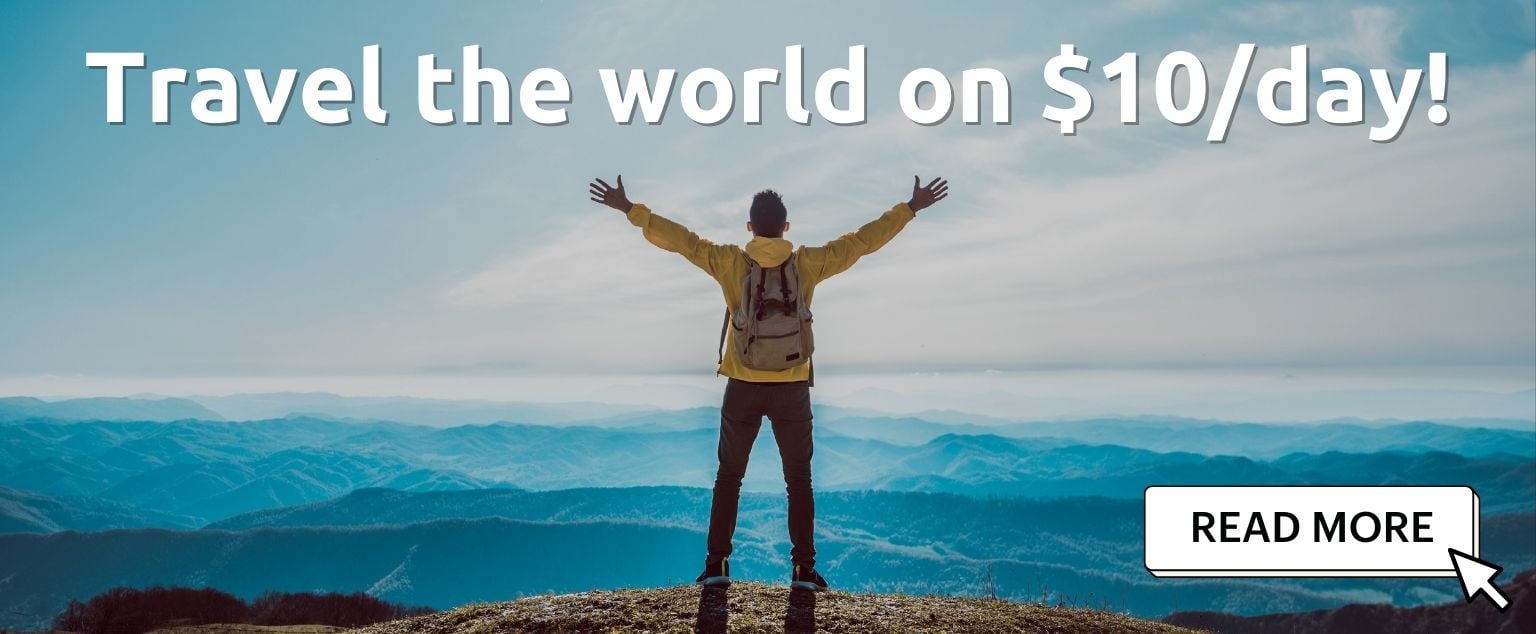 And for transparency's sake, please know that some of the links in our content are affiliate links. That means that if you book your accommodation, buy your gear, or sort your insurance through our link, we earn a small commission (at no extra cost to you). That said, we only link to the gear we trust and never recommend services we don't believe are up to scratch. Again, thank you!