When it comes to epic backpacking destinations in South America, Colombia is one of the top choices. Even for a relatively small country, its varying topography and exciting array of big city life and off-the-beaten-track nature adventures, Colombia will not leave you wanting. But because conditions are so diverse – being unsure about what your Colombia packing essentials are is understandable!
And we're here to help, friends! We've put together this Colombia survival guide with you all your needs in mind. We'll take you step-by-step through a comprehensive what to pack for Colombia plan. Here you'll find a top 21-needs packing list, tips on what to wear in Colombia, an overview of weather conditions broken down by season and how to pack for them – plus some specific packing suggestions for men and women, and also what not to pack.
So, have a read through all this valuable information and prepare yourself for everything Colombia has to offer. One thing's for sure, you have an amazing adventure ahead!
Let's get started…
Top 21 NEEDS for Colombia – Colombia Packing List
Yes, packing for your backpacking Colombia adventure is just as important as planning it. To make sure you don't forget the essentials, put all of the following items in your packing list.
#1 – Nomatic Travel Bag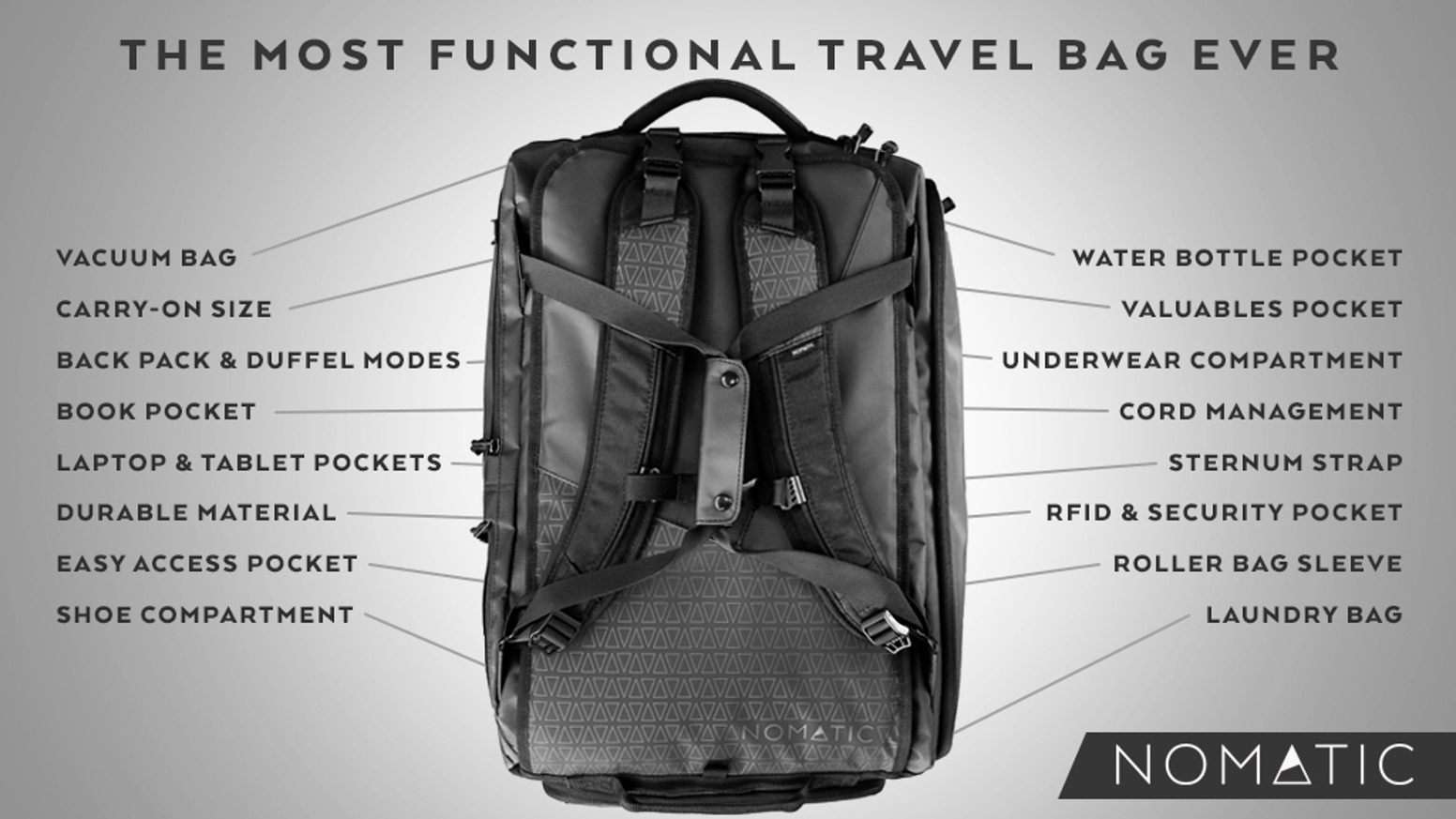 You'll likely be traversing a wide variety of environments and terrains in Colombia – which is why you need a top-quality and durable backpack that can endure it all. Our top travel bag pick is the Nomatic Travel Bag because it's the best-designed backpack we've found. Made with waterproof, resilient material and equipped with pockets and compartments for optimal packing capacity – it's a backpacker's dream come true!
#2 – Active Roots Security Belt
We recommend that your what to pack for Colombia basics include protection against theft. We prefer accessories like the Active Roots Security Belt because they're subtle and keep valuables hidden from view. From the outside, this one looks just like a regular belt – but what lurking pickpockets can't see is a stealthy inner zipper pocket that's hiding your cash! It's the perfect fashion/security combo.
Need a little more storage?
When moving from place to place, you should keep your travel documents and other valuables on your body. Your carry on isn't safe, even when it's under your seat or overhead.
A full-sized money belt that stays tucked under your clothes keeps your documents and cash organized during your travels and assures nothing critical gets left behind or stolen.
#3 – World Nomads Insurance
Something you definitely don't want to leave off of your what to take to Colombia checklist is travelers' insurance. You should always have coverage while traveling abroad, and especially in such variable conditions. If you need any type of medical attention, or emergency evacuation – or help with theft or lost luggage – World Nomads Insurance is the best at offering affordable plans that cover its travelers in practically every situation. You'll travel with more peace of mind knowing you have hFelp if you need it.
#4 – Active Roots Water Bottle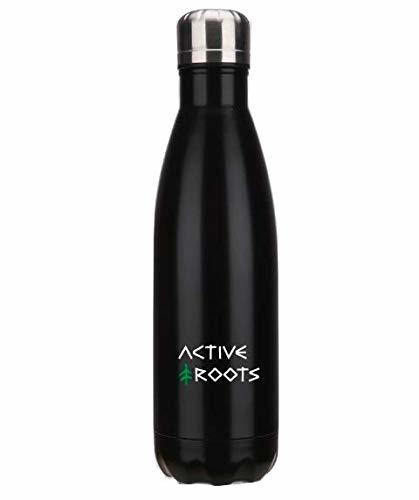 You can bet that there will be plenty of activities and adventures in Colombia, and staying adequately hydrated will be essential. A top-quality water bottle, like the stainless steel Active Roots Water Bottle, should be one of your Colombia packing essentials. We like that it's super-sized at 25 ounces which is 8 ounces more than comparable bottles for getting farther with less refilling.
#5 – Combination Lock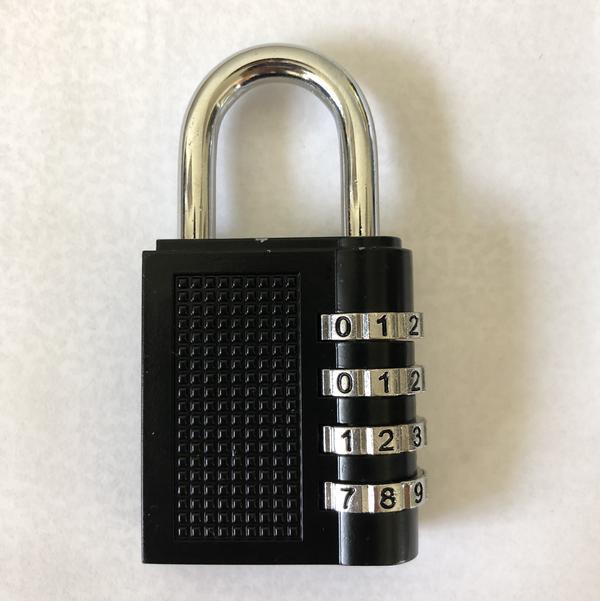 Keeping your travel bag locked is an easy and smart safety precaution to take while traveling. You end up leaving your bag unattended a lot – like in shared hostel rooms and other places that have people hustling about unsupervised. The Active Roots Combination Padlock is a simple, travel-friendly lock that's easy to use and will do the job. And because it locks with a combination that you can reset if needed, it's even more convenient.
#6 – Skeletool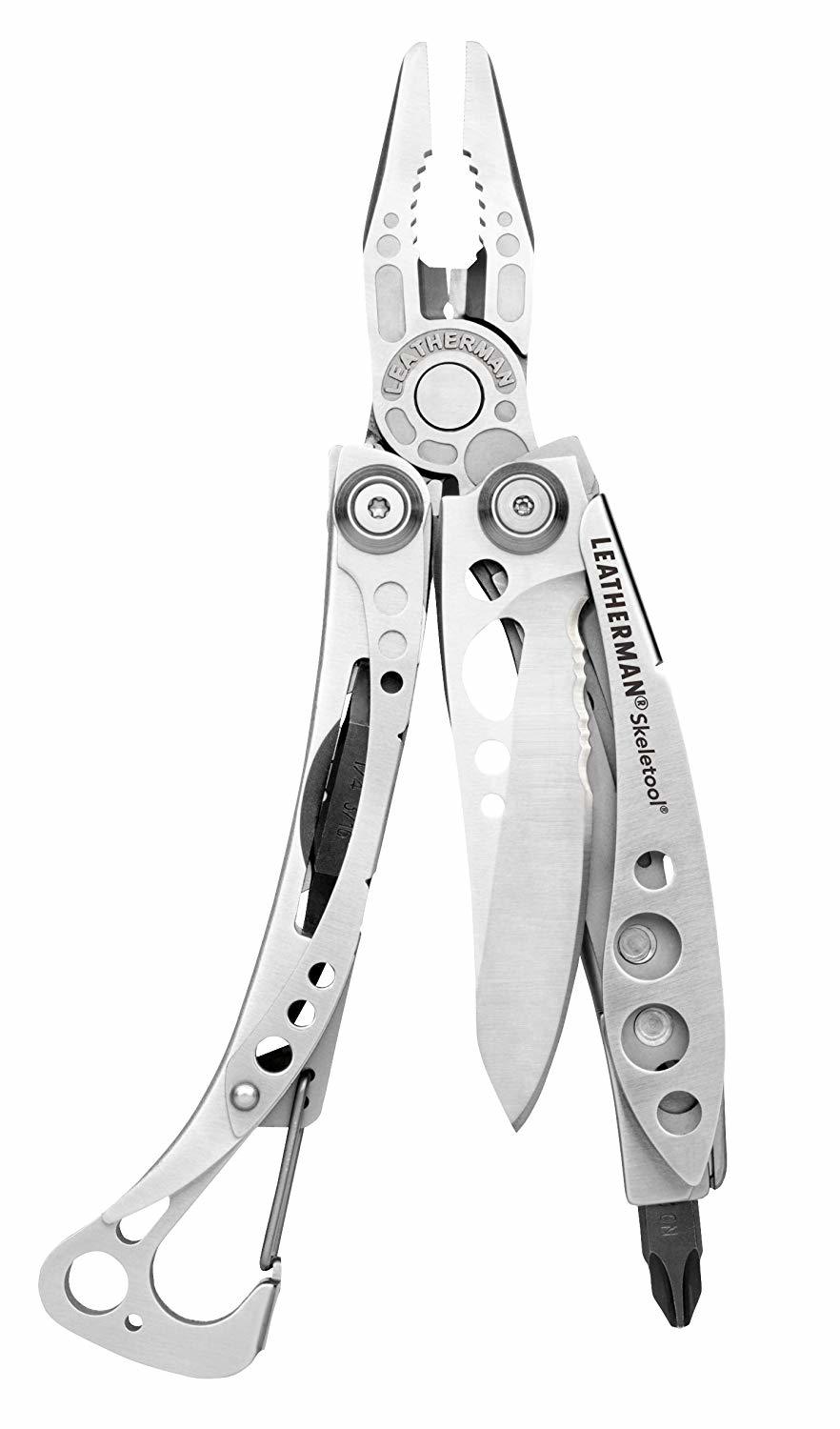 You'll be in a variety of conditions during your Colombian travels – from climbing mountains to exploring waterfalls – so we recommend a handy multi-tool for your what to pack for Colombia list. Our favorite is Skeletool because they have models that are compact and travel-friendly with many cool tools to choose from – from a simple bottle opener and a nail file to pliers and wire cutters.
#7 – Active Roots Microfiber Travel Towel
Another item on your Colombia packing list needs to be a travel towel. With all the incredible beach lounging and water-centered activities available, you'll need something to dry off with at some point! But obviously lugging around a regular towel that gets bulky and heavy isn't the most practical. We love the Active Roots Microfiber Travel Towel because it's lightweight, dries in under than and hardly takes up any packing space at all.
#8 – Fairywill Electric Toothbrush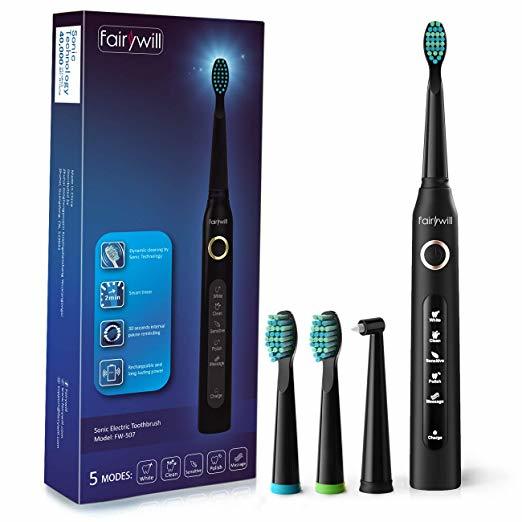 Perhaps an electric toothbrush isn't an item you've considered for your travels, but we'd like to recommend that you do. We absolutely love the Fairywill Electric Toothbrush and weighing a mere 55 grams, it's travel-friendly and convenient. It has different modes to choose from that keep your mouth feeling so healthy and fresh – it feels amazing! And it just needs one 4-hour charge to last for 30 days, so no worries about frequent recharging.
#9 – SunGod Sunglasses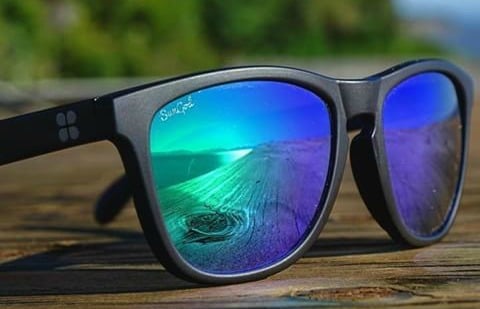 It's no question that an awesome pair of sunglasses needs to be on your what to take to Colombia checklist. With the country's many outdoor options in often-sunny and potentially-rugged conditions, your eyes will need the proper protection – but you also want style for hip cities like Medellin and Bogota. SunGod Sunglasses are the perfect choice because they're made for performance with triple-layer scratch-resistant lenses; but are also super stylish with customizable lenses, colors and patterns.
#10 – Day bag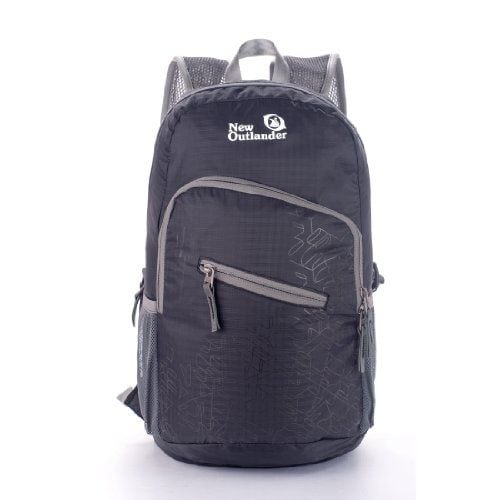 All-day excursions will most likely be the norm during your Colombia travels, so you want to have a smaller pack for all of your everyday essentials – like your cell phone, camera, travel towel, sunglasses, sanitizing wipes, water bottle, sunscreen and whatever else the day requires. A water-resistant nylon daypack is a smart choice because it's suitable for everything from dirty mountain trails for hiking to sandy coasts for beach hopping.
#11 – Digital Camera
With all of the picturesque landscape and unique moments, Colombia will offer – you really should capture them with the highest resolution photos possible! And even though phone cameras do a stellar job, they can't always deliver the best results. If you don't have a digital camera, we suggest that you add one to your what to pack for Colombia shopping list. Even a basic point-and-shoot camera will do the trick, and it won't break the bank.
#12 – Rain jacket
No matter when you plan to visit Colombia, you're more than likely to encounter some rain at some point in your travels. Rainfall is common in Bogota and other areas are very unpredictable and fickle when it comes to sunny and rainy weather. A rain jacket that packs easily is a simple addition to your Colombia packing list and will serve you well for any unexpected downpours.
#13 – Waterproof Phone Case
It's safe to say that we don't go anywhere without our cell phones. This means that during your travels your phone will be exposed to potentially damaging conditions in Colombia – like water, dirt, sand and impact. And we all know that dealing with a broken mobile phone is never fun or convenient – especially while traveling in foreign countries – so we suggest that you keep your phone safe in a waterproof phone case. Better safe than sorry!
#14 – E-reader or Kindle
Traveling and reading go hand in hand – especially for lazy beach days or during any long-distance travel. But books are bulky and quickly add weight, which makes them impractical packing items. A better alternative is to download books on an e-reader or Kindle. This option provides endless reading material without adding any extra weight or space requirement.
#15 – Travel Pillow
A travel pillow is a staple for most seasoned backpackers – and if you don't have one – you too will want one for your what to take to Colombia checklist. They not only make long flights and any long-haul transportation more comfortable but you'll want your own pillow if the one your hostel provides is less than desirable! Not to mention that if you have red-eye travel, you have a much better chance of getting some decent sleep.
#16 – Packing Cube Set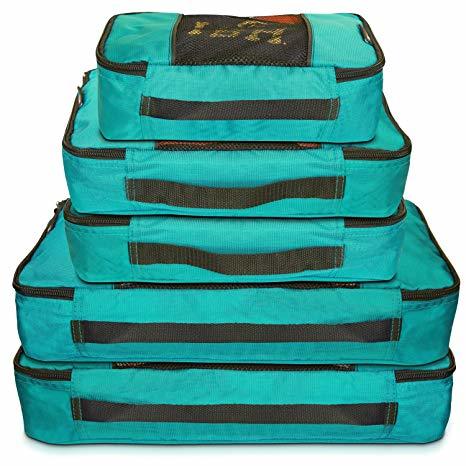 Staying as organized as possible can make life a whole lot easier – especially when you're living out of a backpack! A packing cube set helps you compartmentalize your clothing by item type so that you can avoid pulling all the contents out of your bag to find that one tank you're searching for. Once you've traveled using them, you won't know how you ever got along without them.
#17 – Portable Charger
Being equipped with a power source that you can easily carry around in your daypack to recharge dead or almost-dead electronic devices smart. When you're away from power sources for the day – a tiny portable charger will be a godsend. This goes for your phone or any gadget with USB-charging capabilities that you'd like to keep powered up on the go.
#18 – Mosquito Repellent
You have a good chance of getting your fair share of mosquito bites in Colombia – especially in the hot, humid Caribbean. The most effective way to ward off these buggers is to include deet-containing insect repellent in your what to take to Colombia arsenal. We prefer Jungle Formula Maximum Range because it has 50% DEET, which is the DEET strength recommended by the World Health Organization.
#19 – Sunscreen
Without a doubt, you're going to need sunburn protection in Colombia, whether you're exploring the coasts or venturing through the mountains. We recommend having reef-safe sunscreen on your what to take to Colombia checklist. If you're diving or swimming in marine-life abundant waters, it's advised to use products that are free of the damaging chemicals found in most sunscreens that are harmful to delicate marine ecosystems.
#20 – Sanitizing Wipes
One of the top concerns for most travelers is getting sick or catching a nasty bug during your trip. The simplest way to help prevent that is by keeping your hands clean as much as possible – particularly before eating. That's why you want to have your daypack adequately stocked with biodegradable sanitizing hand wipes. Finding a public bathroom with a sink stocked with soap isn't always the easiest. But if you at least have wipes to fall back on, you're set.
#21 – Travel First Aid Kit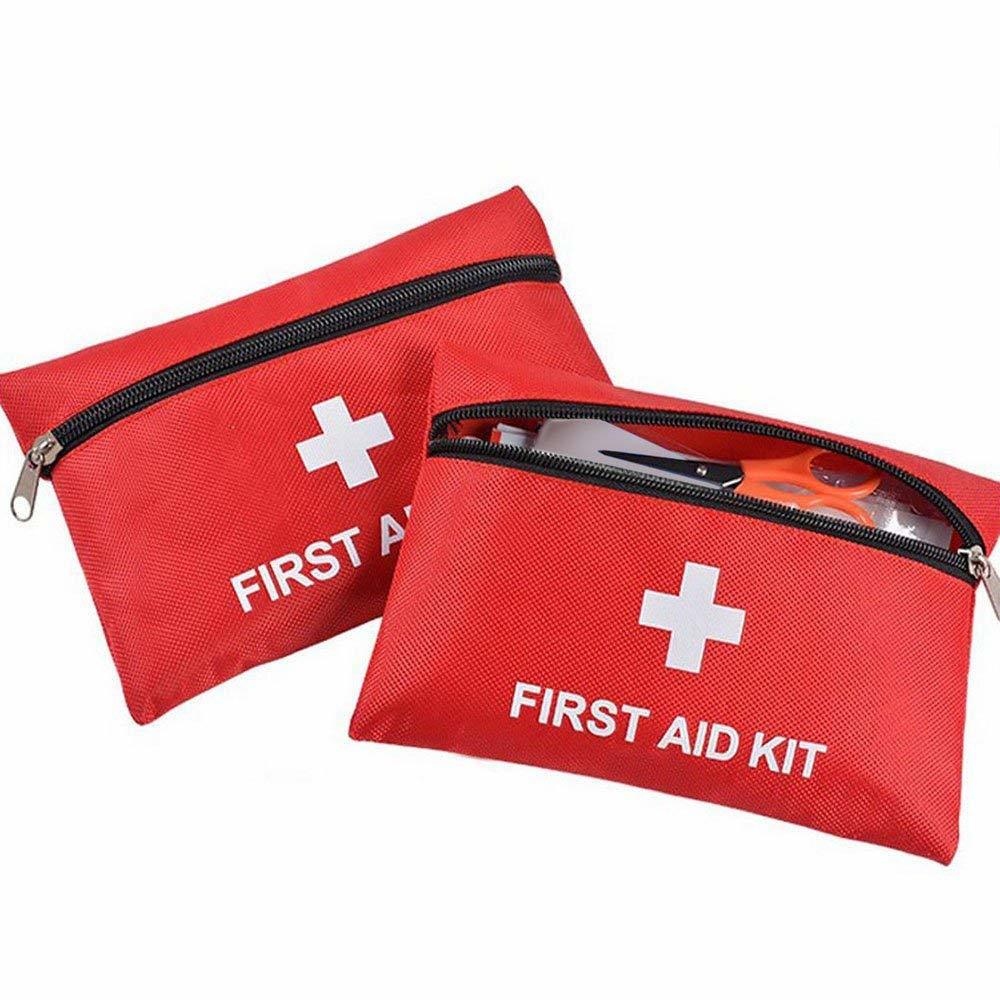 Every adventure-loving backpacker should travel with a small first aid kit. Even for a minor cut – to avoid a more serious infection – don't expose any open wound to foreign bacteria or dirt. Having a simple disinfecting ointment and bandage to keep the area clean will suffice. Also include basic over-the-counter medications stocked like headache and diarrhea pills in case you need quick access to relief.
What to Wear in Colombia
Overall, Colombia street fashion is casual and anything goes. But because the topography and types of activities vary so widely throughout the country, you'll need to plan out what to wear in Colombia according to where and what is on your travel wishlist. What you wear to go hiking in the Andean region will be quite different from what you wear for salsa dancing in Bogota.
Our best advice: pack a few choice basics that mix and match easily for an array of weather and cultural conditions. These should be items that you can easily dress up or down, layer for cooler and hotter conditions and will yield a combination of different outfits.
You'll find that Colombian fashion is accepting of almost anything. But keep in mind that short shorts and tops may be common in coastal towns, but females will get more unwanted attention with this attire in smaller towns. Dress more conservatively if this is something you want to avoid.
For active days involving hiking in the mountains or trekking rainforests, wearing quick-dry and breathable items is best – like moisture-wicking shirts, convertible hiking pants along with your light rain jacket.
You'll find more upscale, trendy fashion in the big cities, like Medellin and Bogota. Especially for what to wear in Colombia at night, both men and women should have dressier outfit options, like a button-up shirt and well-fitting pants for men and a dress or dark skinny jeans for women.
Seasons in Colombia
Visiting Colombia in Summer
Because of its proximity to the equator and such varied regions and altitudes, Colombia is known for "wet" seasons and "dry" seasons. December to March are the sunniest and warmest of the year. There's another short dry season in July and August.
Colombia weather is also unique in that the climate varies more by altitude versus time of the year. Temperatures in the different regions remain fairly consistent throughout the year.
Because these are the best times of the year to avoid lots of rain, tourism and travel costs are at their peak. The Caribbean region is especially popular for beach hopping and sun-seeking vacationers. If you prefer to travel during the months of the dry season, be sure to plan ahead and book in advance.
Temperature-wise you can expect the following conditions in the various regions of Colombia:
Andean
Two of Colombia's main cities and traveler destinations – Bogota and Medellin – are found in the Andean region. At 8,600 feet, Bogota is always on the colder side with an average low of 47° F (8° C) and a high of 64° F (18° C) throughout the year. In June through September and again in January and February, Bogota sees its lowest rainfall with an average of 2 inches.
Medellin, however, is known for its consistently warm, temperate climate. Here you'll find an average low of 65° F (18° C) and a high of 80° F (27° C). Its driest months are December through February when there's an average of 3 inches of monthly rainfall. June through August sees 5-6 inches of rain.
When packing what to wear in Colombia in summer – or the dry season – in this region, you'll want clothing to layer and keep you warm for Bogota nights but that you can take off as needed for warmer Medellin days. For hiking, pack a pair of convertible hiking pants, a breathable short and long-sleeved shirt and a rain jacket.
For the hip nightlife scene in these big cities, you'll want at least one stylish outfit.
A couple of outfit ideas for women are a simple black maxi dress with sandals for Medellin and a pair of dark skinny jeans and a fashionable blouse for Bogota.
Amazon
It rains throughout the year in the Amazon rainforest, although July and August are considered drier compared to other months. You can choose to visit the Amazon regions during the low water season which is from July to December or during its high water season which is typically from January to June.
The region is warm and humid, so you'll want to pack lightweight, breathable layers. Water-resistant hiking pants, a rain jacket and a hat are advised.
Caribbean
The Caribbean coast's major cities are Cartagena, Santa Marta and Baranquilla. These cities are especially popular in the dry seasons and the beaches will be crowded during these months.
Colombia weather along the Caribbean coast remains at a range that includes an average low of 75° F (24° C) and a high of 85° F (29° C). December through April see zero to 1 inch of rainfall for this entire period.
Need a couple of Colombia outfit ideas for the Caribbean? A lightweight pair of linen summer pants with a cotton tank – or a solid-colored tee for guys – with a sun hat for an extra touch of style. For what to wear in Colombia at night, a sundress for women and a pair of chino pants or shorts with a button-up short-sleeve shirt for guys make for a casual but dressier look.
Pacific and Eastern Plains
These two areas of Colombia are the least crowded and not as regularly visited. The Eastern Plain attracts tourists interested in animal sightings and horseback riding. December through March is considered the best time to visit because they are the driest months.
The Pacific region – the west part of Colombia – gets rainfall throughout most of the year. Between June and October is usually the busiest time here because of whale watching season.
If you plan on visiting these areas, your what to pack to Colombia list should include versatile and functional items like short and long-sleeve t-shirts, a pair of jeans, durable pants or hiking pants and a rain jacket.
Visiting Colombia in Winter
The rainy season, also known as the low tourist season, includes the months of April to June and also October to November. You can expect frequent rain – the worst of it happening in October/November – but that doesn't mean that there is no chance of sunshine. If you're looking for cheaper travel deals and hardly any tourists, the wet season is your chance!
In the Andean region – like in Bogota and Medellin – April and May then again in October and November have the most rain with an average of 6-8 inches.
For the Amazon, the rainy season is actually one of the best times to visit. It's rainy here all year long, but the wet season months are particularly lush and alive with wildlife.
In the Caribbean region – Cartagena and Barranquilla – the wet season doesn't really start until May and is less intense. In Barranquilla, most of the rain hits in September and October with an average of 6 and 8 inches of monthly rainfall respectively. In Cartagena, the rainiest month is October with 9 inches of rainfall with 5 inches in the months of August, September and November.
What Shoes to Pack for Colombia
Considering that you'll be doing a whole lot of exploring on foot in varying terrains, comfort and performance should be the top priorities when narrowing down what shoes to pack for Colombia. But you'll also need to spice it up for any nightlife in the bigger cities, so you need at least one pair that is versatile enough to provide comfort and style.
The types of activities on your travel agenda will majorly affect which shoes you need. Be sure to plan out what these activities are – and in which areas you'll be doing them – so that you can pack the appropriate footwear.
For any hiking, rain forest walks or other off-the-beaten-track nature exploring – you'll need a pair of durable hiking shoes or hiking sandals. Adequate foot support and proper soles with reliable traction are a must to stay safe.
You definitely want to pack a pair of flip flops for the beaches and to use in hostel showers. You'll find plenty of opportunities to wear them as part of regular Colombia street fashion in the casual Caribbean beach towns.
For what to wear in Colombia at night, a pair of fashionable sandals or flats for women is perfect for both sightseeing and for pairing with nicer outfits. Men should consider a pair of black leather sneakers or boat shoes for dressier outings that can also be worn comfortably for daytime activities.
Females – What to Pack for Colombia
Ok ladies, let's talk about some items to consider for your what to pack for Colombia list!
For Fashion
You'll most likely opt for comfortable and functional clothing for what to wear in Colombia most of the time. With all the outdoor and adventurous activities readily available, it makes perfect sense. But that doesn't mean that you won't want to spice things up and enjoy some of the nightlife, like going clubbing in Bogota or checking out a trendy new bar in Medellin. Our best advice is to have a go-to black one-piece that's a sure bet for Colombia fashion, no matter what dressier occasion you need it for. A maxi dress or jumpsuit is perfect. Just a small extra touch turns either one into a killer ensemble – a piece of jewelry, a dab of tinted lip gloss, and you're ready to go!
Don't lose your money to a pickpocket!
There are tons of ways to store valuables and goods while traveling but a travel scarf has to be the least obtrusive and the most classy.
The Active Roots Zipper Scarf is your run-of-the-mill infinity scarf but with a hidden pocket that's big and sturdy enough for a night's cash, your phone, a passport and (hell with it) some snacks too!
For Accessorizing
While we advise not taking any expensive jewelry with you, there are lots of inexpensive, easy-to-pack accessorizing options to choose from that instantly bring a seemingly plain outfit to life. By just packing a few fashion jewelry pieces – like a pair of hoop or chandelier earrings, a layered necklace and set of bangle bracelets – and just like that, you'll have plenty of mix-and-match items for a variety of looks.
Males – What to Pack for Colombia
Hey guys, check out these helpful tips as you're planning your what to pack for Colombia list:
For Fashion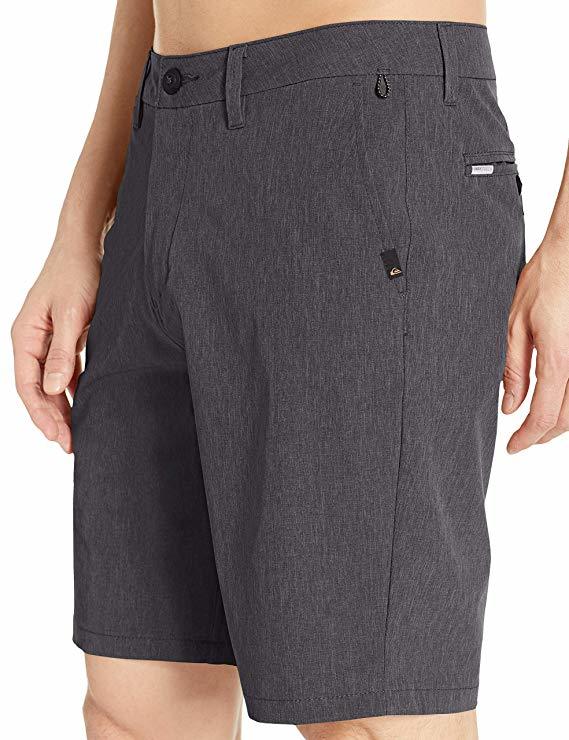 You'll want to have at least one pair of boardshorts for what to wear in Colombia for several of its top destinations. You'll need them beach days and any other activity that involves water – like snorkeling, swimming, standup paddleboarding, waterfall exploring and more. A perfect way to make them more suitable for so many other occasions is to opt for hybrid shorts – they're quick-drying, versatile and useful both in and out of the water. We recommend packing a neutral-colored pair – like black or navy – that performs double-duty as beachwear and daytime wear.
For Outdoor Activities
We recommend having a hat as part of your Colombia packing list as overall sun protection and for head protection against the elements. Another piece of headwear we recommend – which you may find to be more comfortable in conditions where you're likely to work up a sweat – is a lightweight UV buff. It's a practically zero-weight and easy-to-pack piece of fabric that's made of moisture-wicking material. Plus, it's so versatile. You can wear it as a bandana, a beanie, Rambo-style or as a neck gaiter for blustery conditions.
What NOT to Pack for Colombia
We've covered all the highlights for what to pack for Colombia, so now let's take a look at tips for what NOT to pack for Colombia!
Don't take expensive jewelry or valuables. Any item that looks outwardly fancy or that is worth money will make you a flashing target for potential theft. It's best to stay under the radar and not display anything that a thief will find tempting.
Don't bring all of your cash. You can find plenty of ATMs in Colombia and places that you can use major credit cards. We recommend carrying enough money for small purchases and taking out cash along the way versus carrying a lot at once.
Don't pack heavy, bulky items. You're saving a lot of extra weight by replacing books with a lightweight e-reader. Leave behind unnecessary appliances – like hair straighteners or hairdryers and hair straighteners – you simply won't need them for the bulk of your Colombian ventures.
Want to bring your expensive DSLR but are worried about getting robbed? Check to see if

Colombia is safe or not

and what you can do to avoid being a victim.
The Best Backpack to Pack for Colombia
We've searched far and wide for the perfect travel bag, and we're happy to say that we've found the one that suits every backpacker's needs. And the winner is: the Nomatic Travel Bag. Why does this bag take the top prize for the best backpack to pack for Colombia? We're happy to tell you!
The Nomatic Travel Bag is the best-designed backpack you can find. Its 40-liter size means that it means carry-on requirements, but because it has so many smart pockets and compartments built in – it packs in much more than you think! As for all the items on your what to pack for Colombia checklist, there's room for all of it. Worried about making bulkier items like shoes, electronics, and a water bottle? No sweat. The Nomatic bag has designated pockets for all of these and more.
It also has attachable waist and sternum straps that you can use for any additional carrying comfort you may need – and that your bag will be thankful for! You have the option of choosing between backpack or duffle bag-style configuration thanks to the innovative strap system.
Lastly, the Nomatic Travel Bag is durably made with top-quality waterproof material that can survive the most diverse and rugged travel conditions. There are no conditions in Colombia that this backpack can't handle!
Final Thoughts on What to Pack for Colombia
And there it is, amigos – you complete Colombia survival guide. With this, you have everything you need to know about what to pack for Colombia. As you continue trip prepping, remember that you have a top-21 needs packing list to refer back to with tips on what to wear in Colombia and how to pack for the different regional conditions. Plus, you have some packing recommendations for women and men – including what NOT to pack for Colombia.
Just focus on where you plan to go, what you plan to do and pack smart. Less is more! But, just follow our main tips, and you'll be ready for anything and everything that magical Colombia throws your way!
We wish you safe and happy travels!
Also – don't forget to sort your travel insurance! We've put together a roundup of the best travel insurance for backpackers, or if you're low on time, get a quote from World Nomads now, our favourite travel insurance provider.
Yay for transparency! Some of the links in this post are affiliate links. This means that if you book your accommodation through the site, The Broke Backpacker will earn a small commission at no extra cost to you. Your support helps me keep the site going.
---
Need More Inspiration?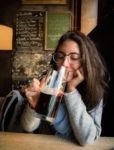 Writer and Editor, Ana Pereira is a California native, inspired by Earth exploration and introspection. Recently, she spent several months exploring Africa and South Asia. She spends most of her "down-time" out in the wilderness, climbing, hiking, and beyond, and is feverishly passionate about travel and health.