Portland is blessed with a pretty convenient geographical location. Set just inland of the Pacific Ocean on the northern border of Oregon, the city is surrounded by stunning natural sites such as lakes, waterfalls, and rivers.
You can drive an hour west to the ocean, an hour north into the snowcapped mountains, or an hour east into one of the most waterfall-dense gorges in the states. It's also just a hop and a skip away from Vancouver and Seattle, which makes taking day trips from Portland super exciting.
Although Portland itself has a whole host of attractions worth checking out if you're looking for somewhere to base yourself while you admire some of the iconic attractions on the West Coast, Portland is the ultimate base.
So if you're ready to explore nearby towns or venture into the mountains, then take a look at these incredible day trips in Portland Oregon.

Unlock Our GREATEST Travel Secrets!
Sign up for our newsletter and get the best travel tips delivered right to your inbox.
Getting Around Portland and Beyond
Before we jump into the best day trips around the city, let's look at the best ways to get around Portland and beyond.
Portland has a well-established, extensive, and affordable public transport system called TriMet. TriMet includes MAX Light Rail, busses, and streetcars and runs throughout the inner city and into Portland's surrounding suburbs. A trip from the airport on the light rail will take just 40 minutes.
Cycling is another great way to get around the city while getting in some exercise. There are over 315 miles of well-marked bikeways across the city, and Portland is home to the country's highest percentage of bicycle commuters. Check out BikeTown if you're interested in exploring the city by bike.
Despite these excellent inner-city options, those planning on taking day trips in Portland will probably need to rent a car. Public transport doesn't reach far out of the city center, and hiring a car is cheaper than using taxis and rideshare applications.
If you rent a car, try booking a Portland airbnb or hotel with free on-site parking, especially if you're staying in downtown Portland. This will save you some serious bucks.
Half-Day Trips in Portland
Now that you know how easy and affordable it can be to explore Portland, let's look at the best half-day trips from Portland.
Half-day trips are a convenient way to see the surrounding Oregon state when you don't have too much time to spare or if you don't want to travel too far.
Multnomah Falls
Multnomah Falls is the most visited recreation site in the Pacific Northwest, with over two million annual visitors. The falls are open from 9 am to 6 pm and require a ticket to enter the park.
Once you get a glimpse of the incredible views, you'll quickly understand why this park is so popular with tourists and locals. Best of all, it's just a 30-minute drive from the city – perfect for a half-day trip in Portland!
Once you arrive, you can enjoy a moderate 2.6-mile hike which will take about an hour and a half to reach the pinnacle of the journey – the Multnomah Falls. This thin waterfall is a spectacular sight to see. It pretty much looks too perfect to be real.
If you enjoy cycling, I recommend renting an E-Bike near the falls and following the scenic road that winds through some of Oregon's most beautiful state parks. You'll even catch a glimpse of some other incredible waterfalls along the way.
Because of limited parking at the falls, you must park with a timed entry permit if you choose to bring your own car. You can only purchase these up to two weeks in advance, so don't leave it too late to get your parking permit!
Suggested trips: Half-Day Multnomah and Columbia River Gorge Tour
Forest Park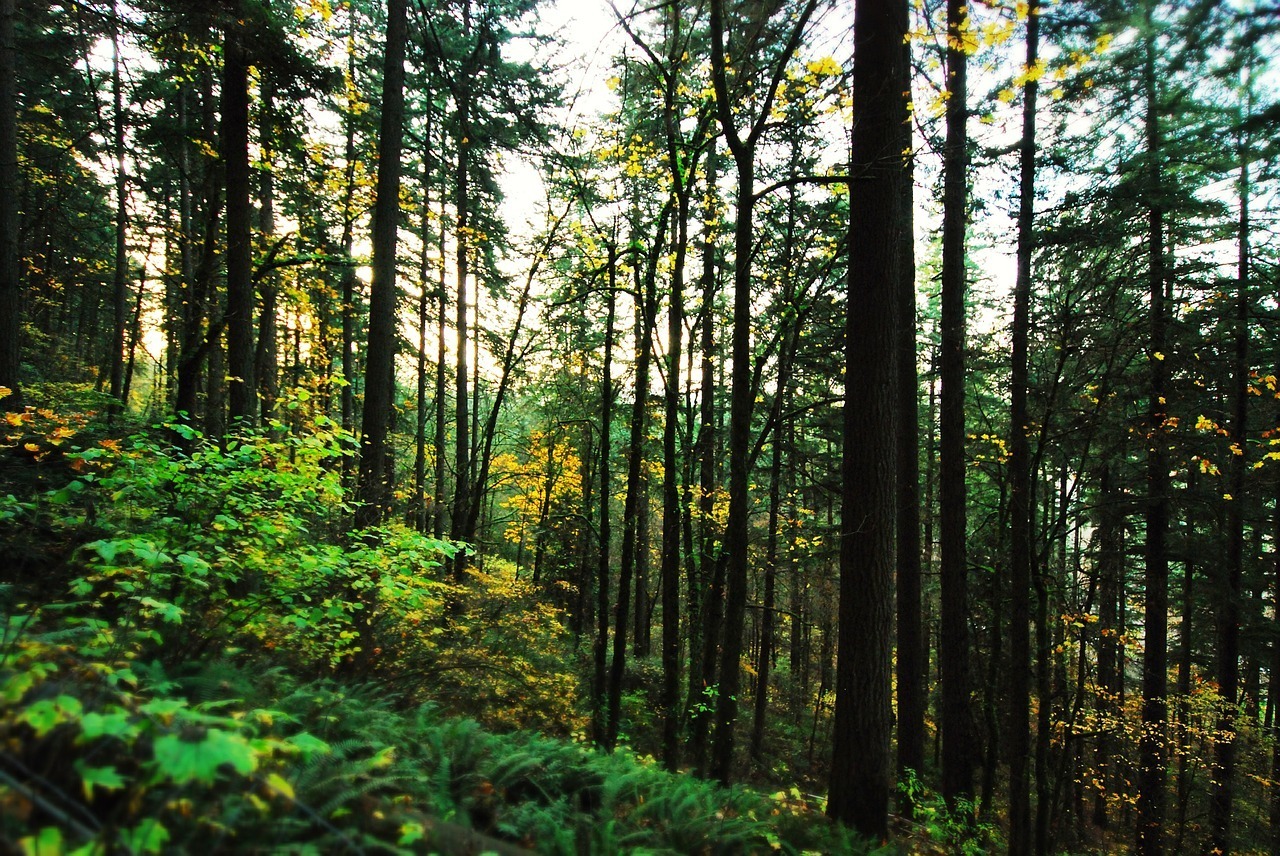 Although technically in the greater Portland area, Forest Park is one of the best half day trips from Portland to take if you need a break from the busy city; it's large enough to spend half a day exploring and is one of the top things to do in Portland.
This beautiful outdoor space is over 5200 acres large and is home to hundreds of different species of native birds, plants, insects, and wildlife. This means it is six times bigger than Central Park in New York!
Depending on whether you're looking for a relaxing day trip from Portland or an adventurous one, Forest Park has all the activities you could wish for and more. With over 20 miles of trails, it's a super popular spot for running, walking, cycling, and horseriding.
Start at the Wildwood Trail, which follows the park's entire length. If this seems daunting, there are many loop systems, so you can decide how far you want to walk depending on your fitness level and time.
For a more relaxing park day, pack a picnic and set up camp at one of the several picnic spots along the trails or in the park.
It's only a 20-minute drive north of the city, which makes it an accessible location for a quick day trip. Parking is free at the forest, but with limited parking (and the environment) in mind, it's always best to carpool if possible.
Suggested trips: Forest Park Urban Hiking Tour
Vancouver, WA
A trip to Portland wouldn't be complete without a visit to the neighboring city of Vancouver. Nope, I'm not talking about the major Canadian city further north, but the smaller city just across the border from Portland in Washington state.
You could spend a full day exploring this city or just pop across the Oregon-Washington Bridge for a quick lunch. Yup, it's THAT close to the city and will take you under twenty minutes to get to Vancouver from the heart of Portland.
Downtown Vancouver is flooded with fun things to do and is a very family-friendly city. My favorite time to visit is between March and October when a huge farmers market overtakes the city center. There's pretty much a fun event or festival held every weekend during the summer months.
While you're here, wander through Esther Short Park and towards the Vancouver Waterfront, where you can find a cozy restaurant to settle into or pick up a coffee to-go. I recommend strolling along the Columbia River, which is lined with lush green trails and outdoor parks.
Is This the Best Daypack EVER???
Full-Day Trips in Portland
If you've been blessed with a lot of free time to explore Portland, or perhaps you're on an Oregon road trip, there is no better way to see the greater city and Oregon state than by taking a few day trips from Portland.
The Columbia River Gorge Waterfalls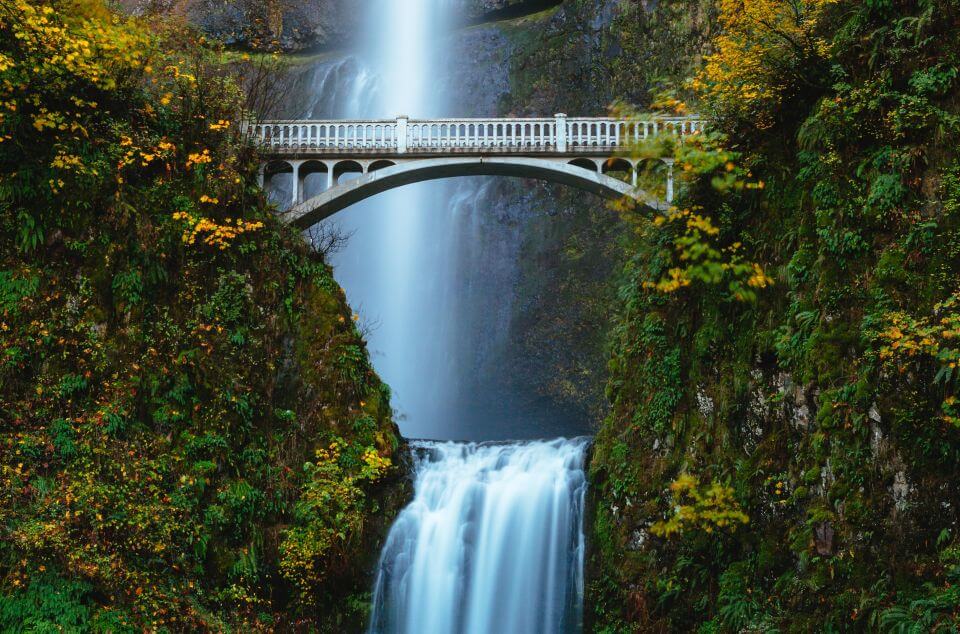 There are enough waterfalls around Portland to keep you busy for weeks, but your best way to avoid being overwhelmed is to take a trip to The Columbia River Gorge and Waterfall Alley.
They're just a short drive along the Columbia River from Portland and provide an oasis of beauty that will surely blow your mind. Unique to the area, the gorge is a temperate rainforest overflowing with flora and fauna.
Visit during spring to experience wildflower blooms as you have never before seen, or during fall when golden foliage overtakes the forests. Even the depths of winter are popular here, with snowcapped trees and frozen-over streams stealing the show.
The main attractions in the region include Multnomah Falls (mentioned earlier as a half-day trip alternative), Hood River, and the Rowena Crest viewpoint. Rowena Crest is the furthest from Portland, yet it is still under an hour and a half drive from the city.
Start your Portland day trip with a morning hike to Multnomah Falls before heading to Hood River for a relaxing midday lunch. Your best bet would be to hit Rowena Crest for some of the most epic views in the state. As with most viewpoints, this view of the horseshoe road bend is particularly spectacular at sunset.
Suggested trip: Columbia Gorge Waterfalls Tour
Cannon Beach and Haystack Rock
If you're craving some ocean air, Cannon Beach is one of the most popular destinations along the Oregon coastline. The area features colossal sand beaches, incredible rock formations rising from the ground, and beautiful ocean views.
Cannon Beach is a small beach town packed with character and charm. It gets a lot of attention for being home to Haystack Rock, an imposing 234 ft tall rock jutting from the sand. You can't miss this massive rock, which is especially beautiful during the golden hours of sunset.
It will take an hour and a half to drive from Portland to this beach, and the drive alone is pretty picturesque. Spend some time relaxing on the beach or walking the length of it, or take the more adventurous route with a visit to Ecola State Park.
Ecola State Park is Cannon Beach's premier hiking location, where visitors flock for the gorgeous hiking trails overlooking the beach below. Ask your Portland day trip tour guide to take you past the Clatsop Loop, which in my opinion, has the most gorgeous ocean views.
Suggested trip: Oregon Coast Day Tour: Cannon Beach and Haystack Rock
Mount Hood and Timberline Lodge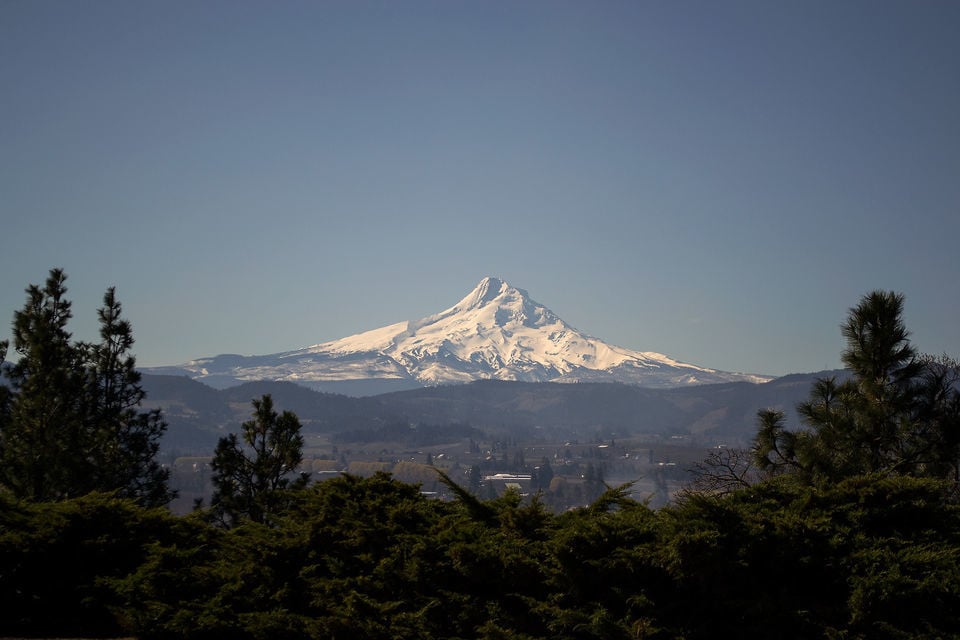 How about another Oregon waterfall adventure? Mount Hood is the second-highest year-round waterfall in the USA and, as a result, features incredible views of the Columbia River Gorge and surrounding forest. It's one of the most popular places to visit from Portland on a day trip.
Sometimes following a tour is a more relaxing experience. The tours I've linked below will collect you from your Portland accommodation and transport you along the gorgeous forested highway past some of Columbia River Gorges's best waterfalls, bridges, and viewpoints.
But the cherry on top will be Mount Hood, which, rising to over 11 thousand feet, is Oregon's tallest mountain peak.
While in the area, visiting Timberline Lodge is an absolute must. This iconic stone and timber lodge is a tourist attraction in itself, known best for being one of the film sites of the 1980s film, The Shining.
Besides being a national historic landmark, the lodge is an operating hotel, restaurant, and pub. If you want to grab a bite to eat at this iconic location, I recommend booking a table in advance to avoid disappointment.
On your day trip from Portland, it will take an hour and a half to get to Mount Hood along the US-26 East. There is also a public transport option, but this will take around three hours in each direction, so driving is advised.
Suggested trip: Mount Hood Day Trip from Portland
Willamette Valley
Easily one of the top day trips in Portland on this list for wine lovers and appreciators of excellent views, Willamette Valley is truly a spectacular place to spend a day. This vineyard-packed valley is just fifty minutes' drive out of Portland and is home to some of the best pinon noir wineries in the world.
It's the premier wine region in the Pacific Northwest and can easily be compared to that of Napa Valley, a few states south. The bubbling Willamette river flows through the valley, helping provide the rich nutrients and soil needed to cultivate the grapes.
The entire town is packed with high-end restaurants, boutique shops, fresh flower stalls, and views of rolling vineyard hills. Most of the wineries in the area have been owned by the same families for hundreds of years, which gives the place an authentic and down-to-earth atmosphere.
Besides everything wine-related, the town is also home to a few distilleries, cheese factories, breweries, and, of course, tons of bike and hiking trails. The area extends for over one hundred miles towards the town of Eugene (to be discussed as its own day trip in Portland).
Join an organized wine-tasting and lunch tour, or make your own itinerary and spend some time exploring the shops and cafes in town. Community Plate is an incredible restaurant with a classic American-inspired menu – you can thank me later!
Suggested trip: Willamette Valley Full-Day Wine Tour
Mount St. Helens, WA
Who wouldn't be fascinated by an active volcanic crater that last blew its top only 40 years ago in 1980? Mount St. Helens is a magnificent National Volcanic Monument that is the unfortunate site of America's deadliest and most economically destructive volcanic eruption in history.
It's located an hour and forty minutes from Portland in the state of Washington. So, you'll get to tick another state off your bucket list on this day trip.
Although scientists predict that the volcano will erupt again, the mountain has become a popular hiking spot for adventure seekers. There's something to be said about looking into the eye of an ancient mountain with so much power.
The main hike through the park starts at the Johnston Ridge Observatory, which is also a great place to take in the views and learn a bit more about the volcano's history. If you aren't up for a day on your feet, this is an excellent spot to start your day trip in Portland with a view of the volcano.
This state-of-the-art observatory is open from 10 am through 6 pm and displays exhibitions depicting the story of the volcano's biological, geological, and human impacts.
Suggested trip: Mount St. Helens Adventure Tour from Portland
Silver Falls State Park
More waterfalls, you say? Well, you've come to the right place. Silver Falls State Park is a lush rainforest landscape home to ten of the most picturesque waterfalls in Oregon. The park follows a 7-8 mile hiking loop that passes all ten waterfalls.
This route is a moderate hike, so just about anyone who considers themselves remotely fit could squeeze all ten waterfall visits into one day. If this sounds a bit daunting, there is a shortcut loop where you can walk 2.8 miles and only miss out on two falls.
While you can't swim at the waterfall sites, there is a swimming area where you can cool off after a long hike. Believe it or not, Oregon summers can get steamy, so I recommend bringing along a bathing suit if the weather forecast is warm.
Local wildlife such as black bears and panthers roam the park too. Educate yourself on what to do if you run into one of these intimidating creatures by picking up an awareness pamphlet at the park office. Don't say I didn't warn you!
If you drive the hour and fifteen-minute journey on your Portland day trip, you'll have to reserve a day-use parking permit, which will cost only $5 per vehicle.
Suggested trip: Silver Falls Hike and Wine
Astoria
Less than two hours north of Portland, Astoria is a coastal city that sits at the wide river mouth of the Columbia River. This iconic Oregon coastal town is famous for being the set site of The Goonies, a 1985 film, but its history goes much deeper.
Founded in 1811, it's the oldest city in Oregon state and was initially named after the country's richest man – John Jacob Astor.
Whether a fan of history, nature, or activity and adventure, there are plenty of fun things to do, see, and experience here. Start your day with a walk along the Astoria Riverwalk, which follows about 13 miles of the Columbia River. You can enjoy local shopping and dining and catch incredible views along this developed stretch of river.
The entire city is surrounded by beautiful foliage, forests, river tributaries, and coastline, making it a hotspot for its natural beauty and outdoor activities.
Sunset Beach, just outside the city, is a gorgeous location for a beach stroll or picnic – if you get it on a warm day. You might even decide to stay a night in this picturesque city.
Sauvie Island
How does picking fresh fruit on a balmy summer's day sound to you? What about hay rides with your family in the fall? Well, you can do all this and more at Sauvie Island, just a 40-minute hop away from Portland.
Sauvie Island is the largest island in the Columbia River, with all of its land dedicated to either farming or wildlife conservation. Whatever time of year you choose to visit, Sauvie Island has plenty of family-friendly activities to partake in.
The entire island is pretty much a natural playground, packed with adventures for outdoor lovers, beautiful farms where you can pick your own fruit and veggies, and trails designed for cyclists and hikers. You could also spend your time here soaking up some sun on the river beach, which is also a top spot for kayakers.
If hiking is your sport, follow the Wapato Access Greenway State Park Trail, an easy 2-mile loop through Douglas firs and past seasonal lakes. For a longer trek, the Warrior Rock Lighthouse Trail is 7 miles long and leads to a sandy beach overlooking the state's smallest lighthouse.
Why not extend your day trip from Portland and spend a night at this unique houseboat in Scappoose, the nearest town to the island? You'll need to purchase a $10 day-use parking permit if you make your own way to the island.
Eugene
This day trip is a bit of a drive from the city, but you won't regret it once you arrive. Unlike the other day trips on this list, which are organized around outdoor adventures, Eugene is a college town home to a young, artistic, and quirky population.
Home to the University of Oregon, this is arguably Oregon's largest university city. Naturally, the student population brings to life vibrant energy that can be felt throughout the town.
There are too many things to do and see in Eugene to list, but I'll give it my best try: Make sure you visit the Fifth Street Public Market, a local spot filled with exciting food stalls, shops, and tasting rooms. If you're looking for a local gift for family and friends back home, you'll hit the jackpot here.
If you're of age, hit one of the local breweries to taste Pacific Northwest Cider on your Portland day trip. After you've grabbed a bite to eat at one of the fine restaurants downtown, head to one of the riverside paths to walk off your meal.
There are countless river walks, parks, and outdoor recreation areas, which make spending time outdoors super easy in this college town.
Tillamook
Calling all cheese lovers. Just an hour and twenty minutes from Portland, Tillamook is the heart and soul of the Oregon Coast dairy county. You'll find a century-old cheese factory here, which tourists can visit for tours and tastings.
The famous Tillamook Creamery has been operating since the 1890s and offers free self-guided tours. Yup, it's totally FREE to visit this cheesy landmark!
If you aren't a cheese fan, there are still plenty of things to keep you busy in Tillamook. The city lies at the meeting point of three rivers: The Tillamook, Trask, and Wilson River. This makes it a haven for river sports like kayaking and canoeing, as well as hikers and cyclists.
Spend some time at the Cape Lookout State Park during your day trip from Portland. This state park is on the coastline just south of the city, where you can embark on a hike overlooking beautiful ocean views. If you dare, there are opportunities to go hang gliding or paragliding off the steep coastal cliffs.
History buffs will also be entertained here, especially with a visit to the Tillamook Air Museum. This museum has exhibitions showcasing an impressive collection of World War II aircraft and artifacts. The entire museum is located in a famous airplane hangar – an experience within itself.
North Bonneville, WA
Just across the border in the state of Washington, North Bonneville is a gorgeous riverside town worth a visit. It's just a fifty-minute drive from Portland, across the famous Bridge of the Gods that connects Oregon with Washington over the Columbia River.
North Bonneville is one of the bigger cities within the Columbia River Gorge National Scenic Area, making it a prime spot to stay if you plan to spend some time exploring Oregon's most famous waterfalls.
The town is small yet packs a real punch when it comes to artisan foods, trendy restaurants, and interesting shops. While in town, don't skip a visit to Beacon Rock State Park, one of the most exquisite places to view panoramic views of the Columbia Gorge.
This park is a haven for hikers and campers, with an abundance of trails and campsites offering spectacular sunset views. If you're a fan of ball sports, there is even a nine-hole golf course in the town, perfect for a golfer's day trip.
The Bonneville Dam is another must-see attraction. In fact, there are ten lakes within three miles of the town, and tons of rivers offering plenty of space to lay out a towel and enjoy the summer sunshine.
Small Pack Problems? 😉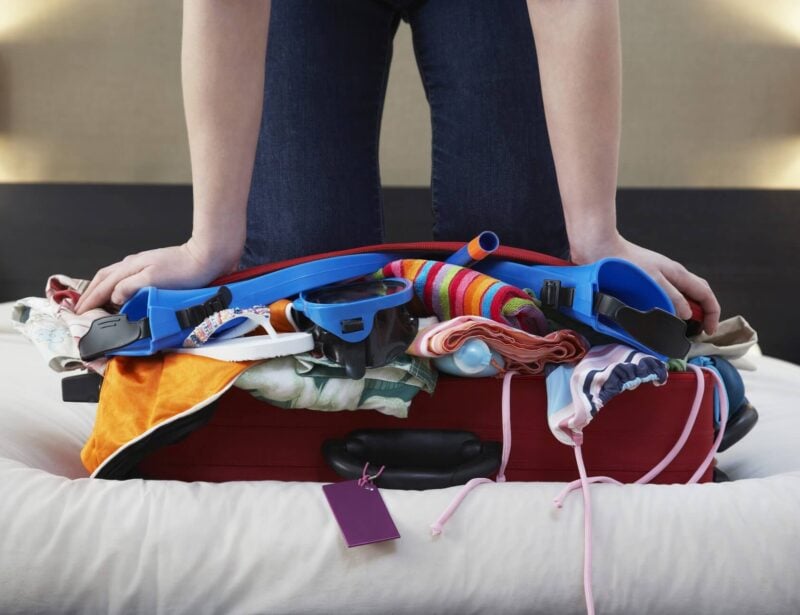 My missus travels with all her clothes in ziplock bags: don't be like my missus. UP YOUR PACKING GAME!
Packing cubes for the globetrotters and compression sacks for the real adventurers – these babies are a traveller's best kept secret. They organise yo' packing and minimise its volume too so you can pack MORE.
Or, y'know… you can stick to ziplock bags.
View Our Fave Cubes
Or Check Out the Sacks!
Don't Forget your Portland Travel Insurance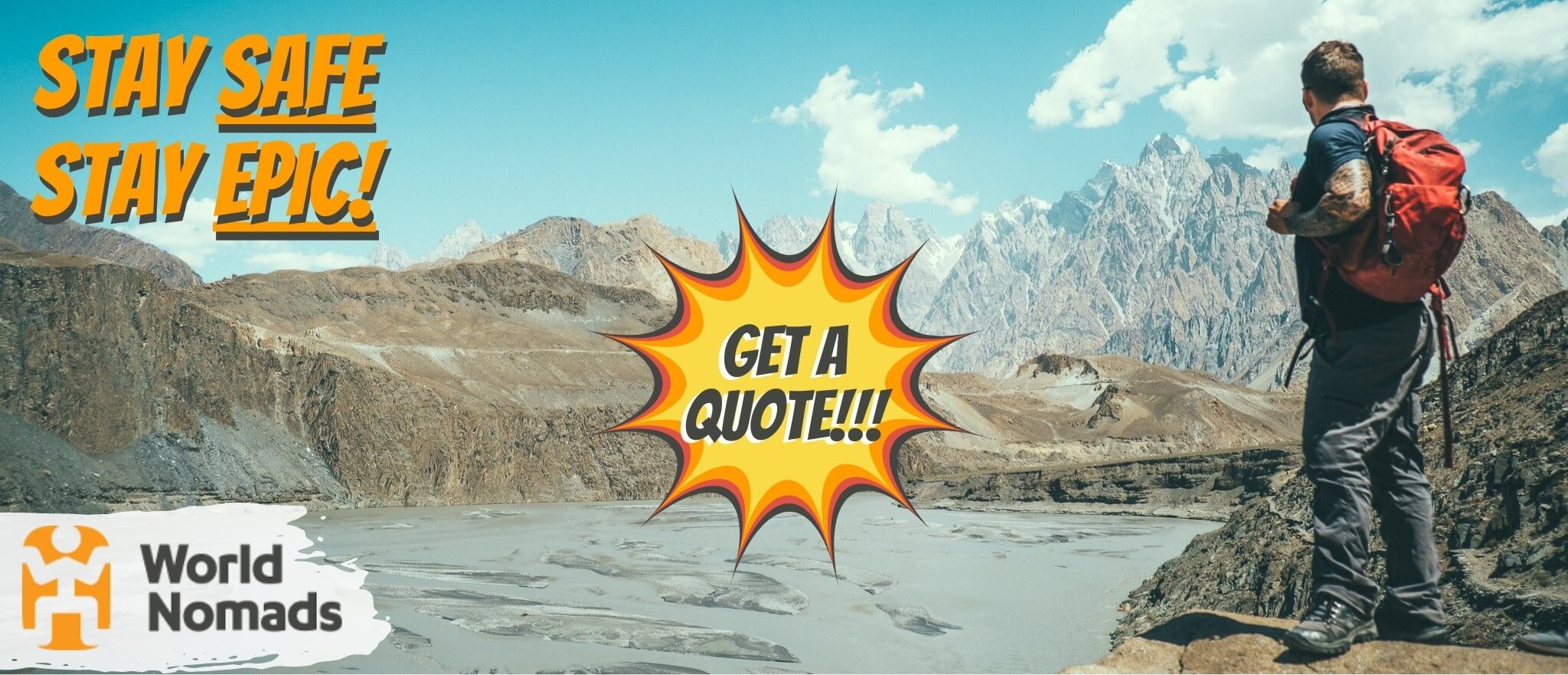 World Nomads' mission is to support and encourage travellers to explore their boundaries. They offer simple & flexible travel insurance, and safety advice to help you travel confidently.
They've been doing it since 2002 – protecting, connecting, and inspiring independent travellers just like you.
Get a quote below or read our in-depth review!
World Nomads provides travel insurance for travelers in over 100 countries. As an affiliate, we receive a fee when you get a quote from World Nomads using this link. We do not represent World Nomads. This is information only and not a recommendation to buy travel insurance.
Final Thoughts on Day Trips from Portland
And that concludes my list of top day trips to take from Portland, Oregon. Most day trips from this quirky city are outdoor adventures; whether hunting for waterfalls, hiking to the top of volcanic craters, or adventuring through intricate hiking trails.
However, there is also a lot to do for the less adventurous traveler, including a lot of wine and cheese tasting across the lush Oregon valleys.
If I had to pick one Portland day trip, I would choose to visit the Columbia River Gorge waterfalls, which naturally attract most of the city's tourists yearly. There aren't too many cities in America that are pretty much surrounded by world-class waterfalls.
Wherever you decide to spend your extra day or half day, I hope that you have an absolute blast on one of these trips!
---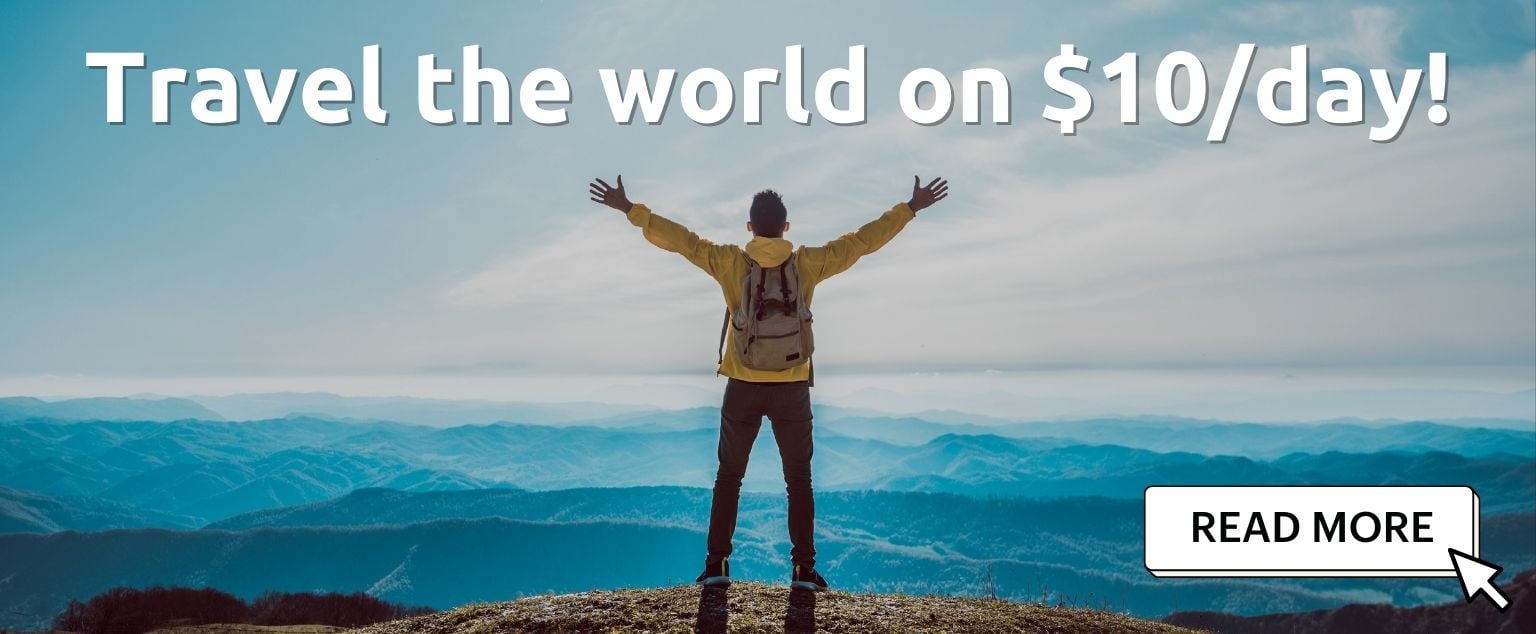 And for transparency's sake, please know that some of the links in our content are affiliate links. That means that if you book your accommodation, buy your gear, or sort your insurance through our link, we earn a small commission (at no extra cost to you). That said, we only link to the gear we trust and never recommend services we don't believe are up to scratch. Again, thank you!